The first time on the screen is no child's play; neither is adolescence, linguistic paradox aside. But when something's no child's play, does it really mean that adults, instead, are supposed to be able to get away with it? Life teaches us that in so many cases that's wrong, that whether we're young or old, difficulties will forever come in our way when we least expect it. And dealing with them will make us grow up and change, and embark on mysterious, but promising journeys. It's Giordana Marengo's first time on the screen, and we met her as the protagonist of a wonderful and educational experience, the set of the television adaptation of Elena Ferrante's "The Lying Life of Adults", currently available on Netflix.
Giordana told us about her connection with Giovanna, a character whose shoes she's worn with such an innocence and instinctiveness that allowed her to show on her skin even the most complicated human feelings with rare empathy. And with the help of music and costumes, Giordana encountered and introduced us to a never-before-seen Naples, those of Walkman, clandestine Vespa rides, banished aunts that teach you how to live, loves and religions that blur your mind, but only for a while, just the time to discover and define yourself, while growing up.
Going towards who knows what promising new destination.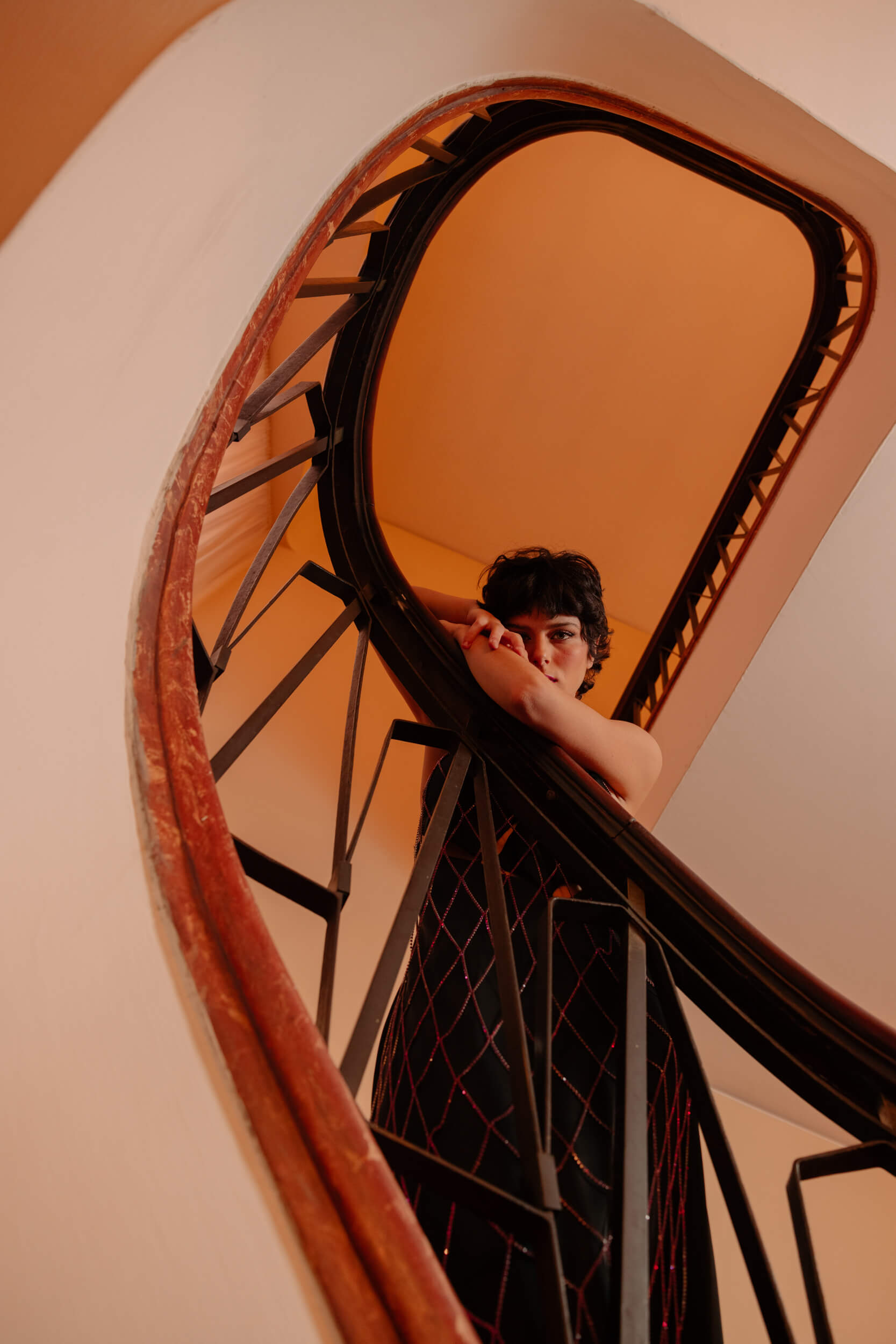 What's your first cinema memory?
I've always been fascinated by this world, I've always felt the desire to be an actress, to express my feelings and move those who watch me, but I would never ever have thought that one day someone would have seen something in me. So, I have many memories but the most vivid one is the first time I talked with Edoardo De Angelis: from that moment, I've understood that this could be my path to take.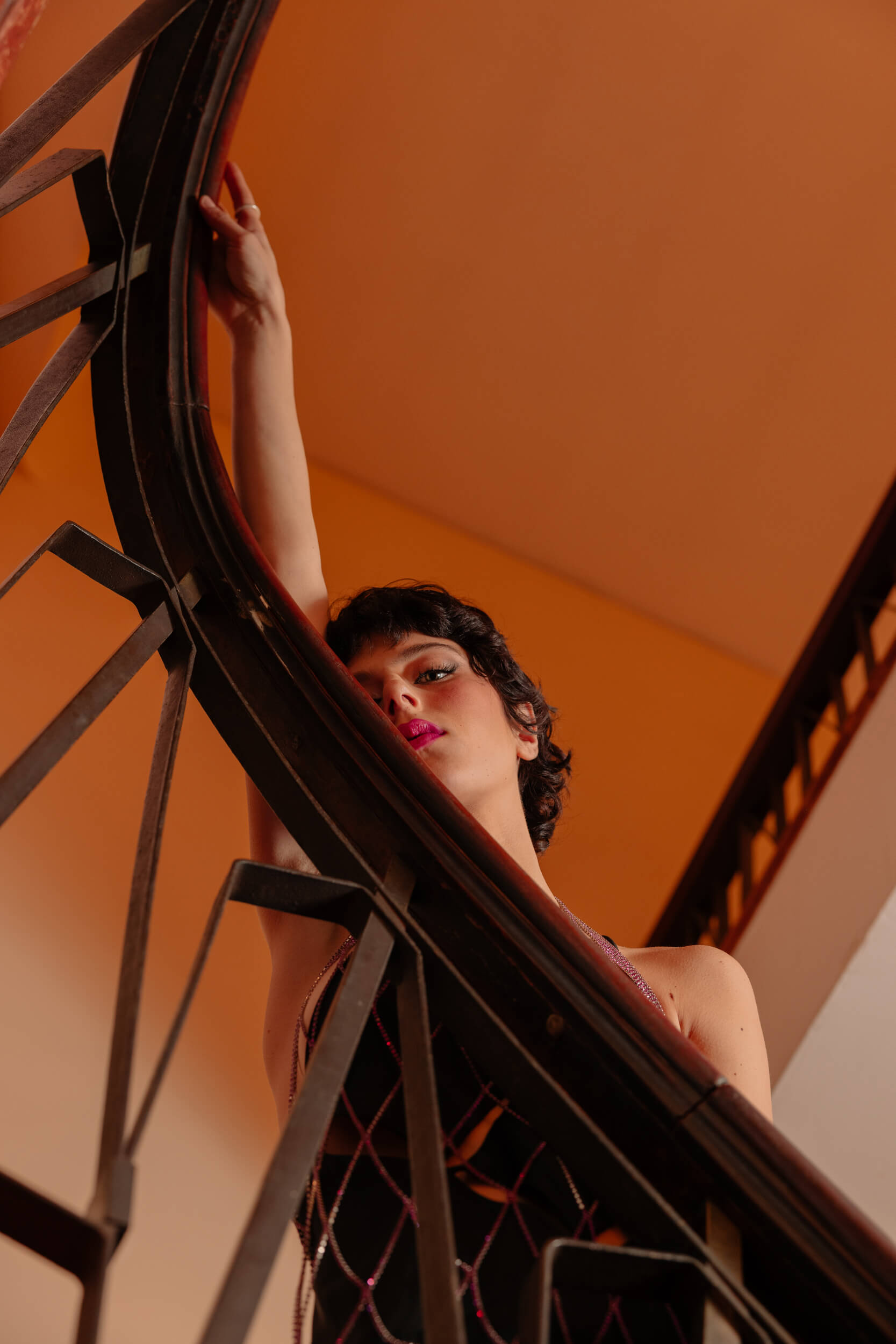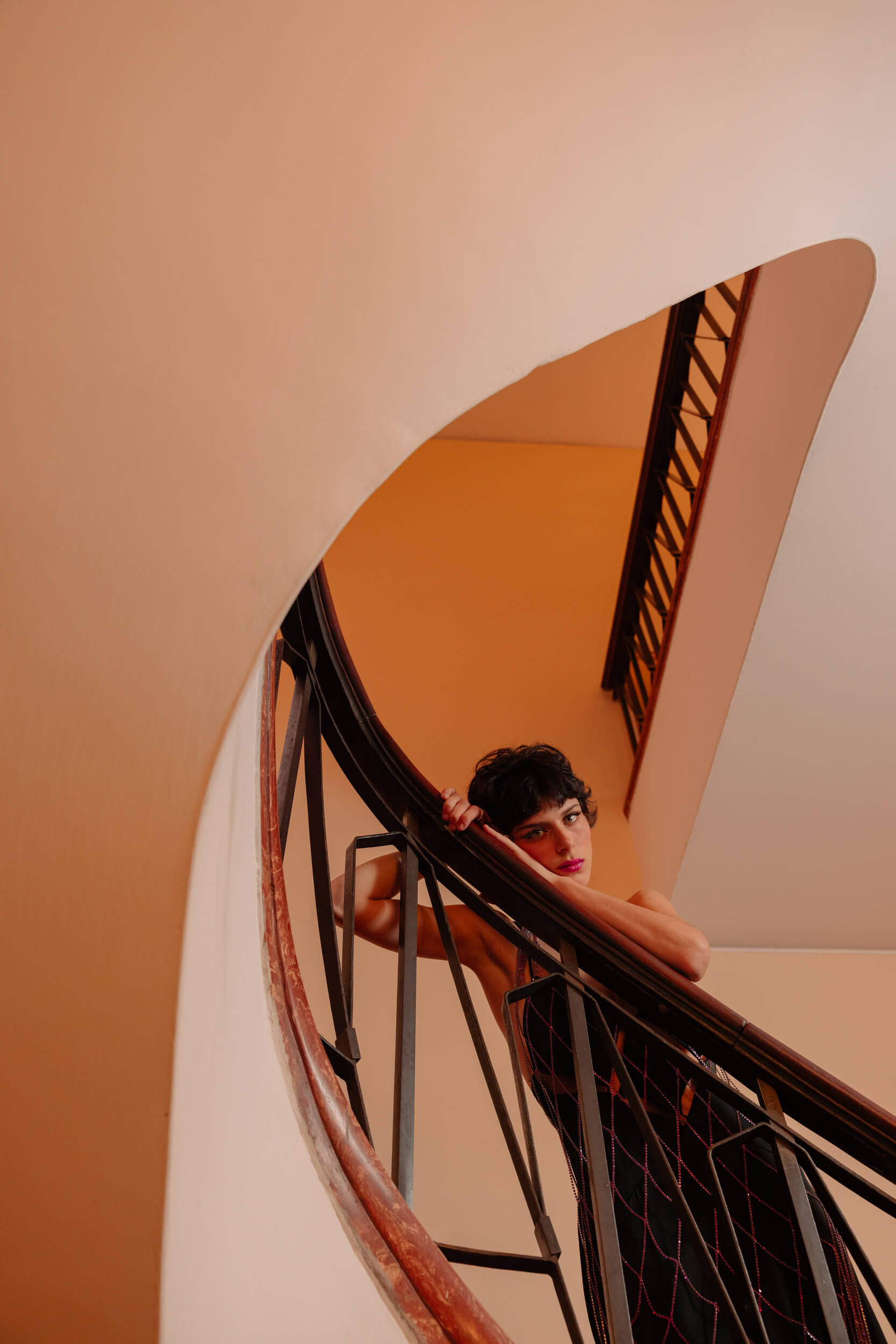 From January 4th "The Lying Life of Adults" (based on the novel of the same name by Elena Ferrante) is available on Netflix: it's your debut on the screen, a baptism of fire. It's a coming-of-age story retracing the years between childhood and teenagehood of the protagonist, between rebellion and family secrets: while imagining yourself in the shoes of Giovanna, when you read the script, what was the first question you asked yourself? And what was your main goal?
The first time I read the script, I felt so excited! Reading it, I could get into the story. On the set, I always tried to be my best. My main goal was to move and be moved.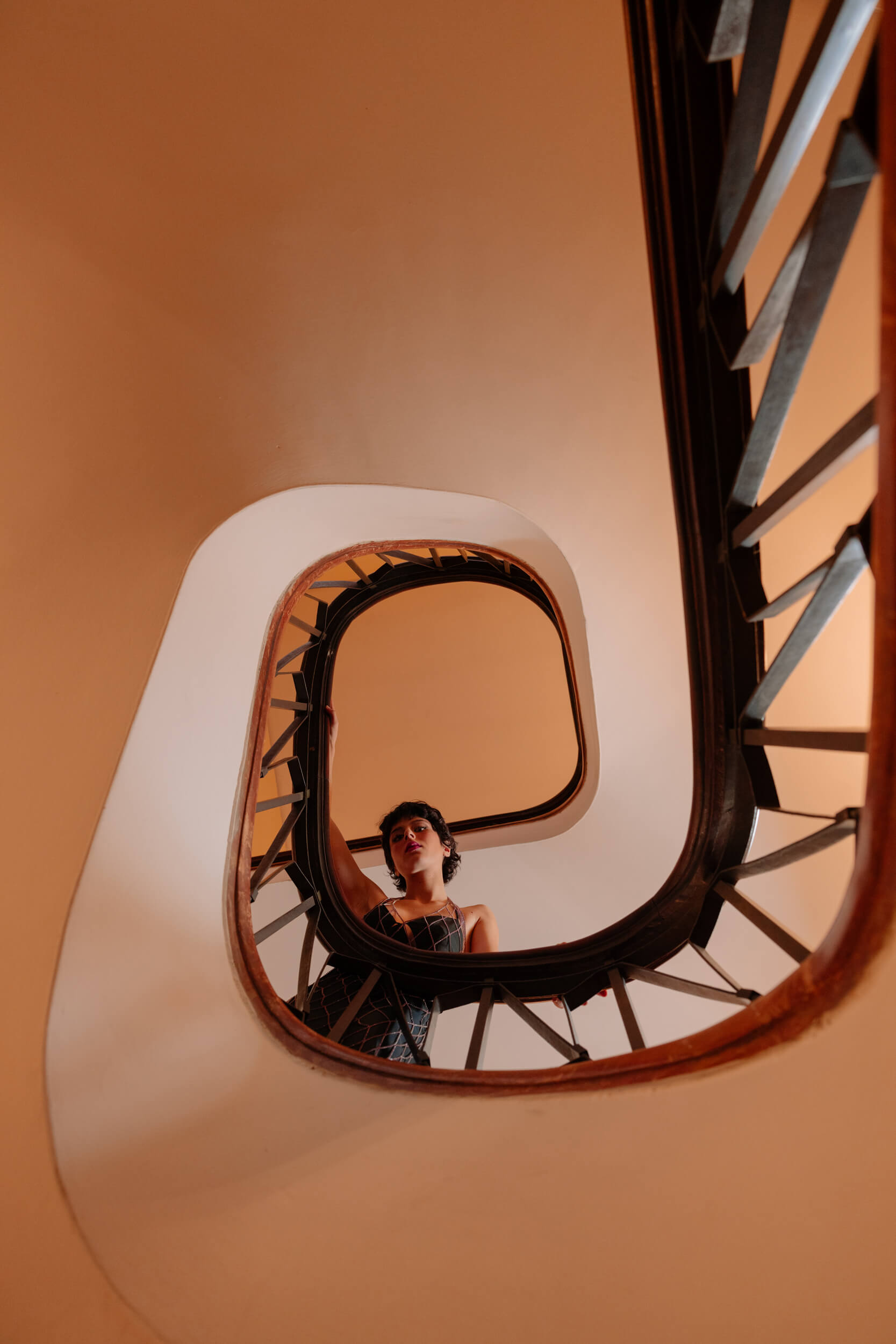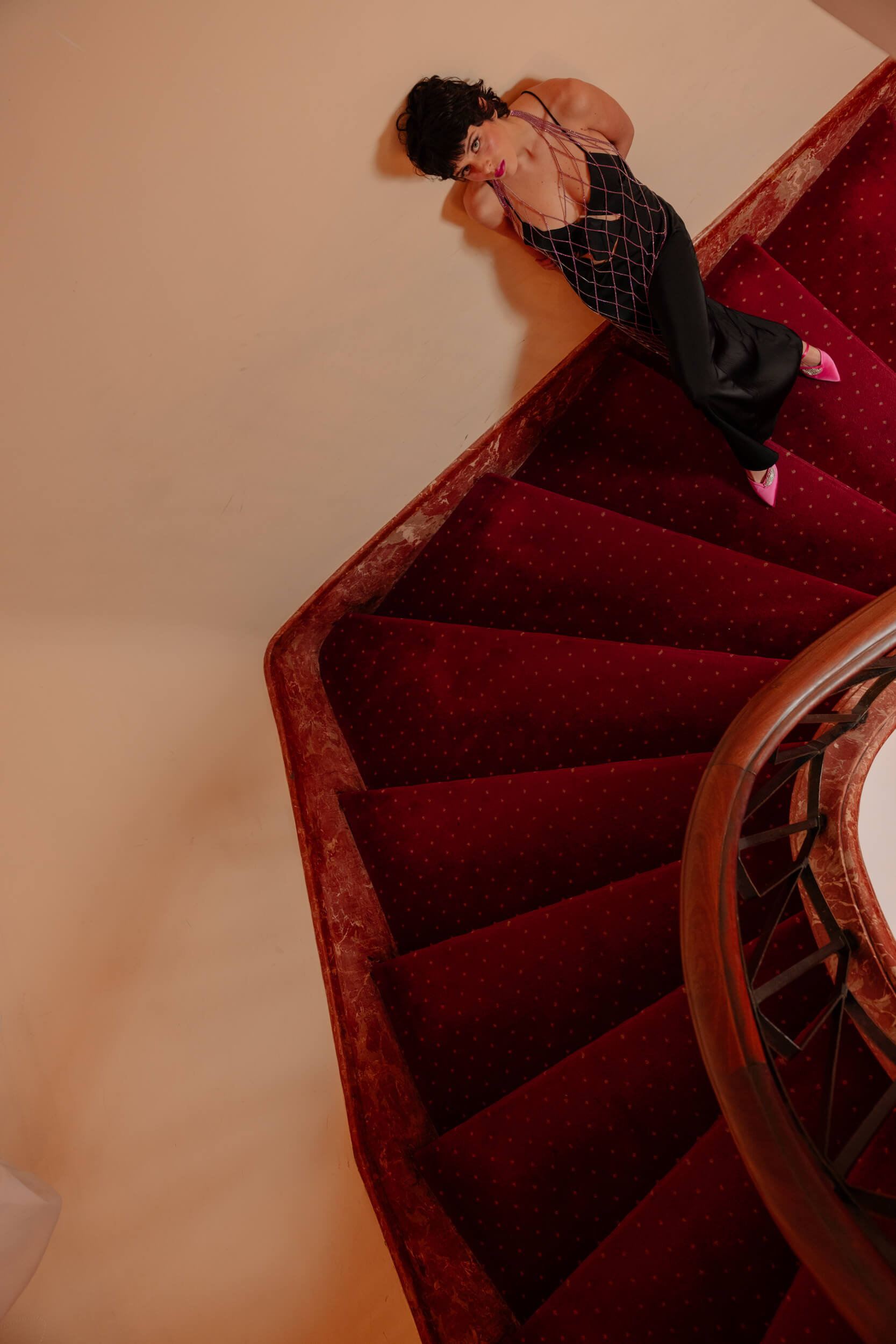 "The upper Naples" where everything is apparently perfect, soon proves to actually be cracked, and the other Naples, the one that seems to be filter-less and the perfect gateway, soon proves to be another maze and "prison": Giovanna tries to find her way between these worlds, trying to find herself and having to paraphrase the words and actions of adults, who should be a nightlight and yet, in turn, they end up being lost between their own dynamics. How did you work with the rest of the cast on your relationships on the screen? Were there moments of confrontation on the themes you were dealing with, also considering your different ages?
We had a couple of months' rehearsals, especially with Rossella Gamba (Angela) e Azzurra Mennella (Ida), learning to know the characters, understand, and accept them. So, we got to familiarize ourselves with each other and, little by little, become friends, too. We had many moments of confrontation and debate to figure out how to put our characters on the scene in the best way.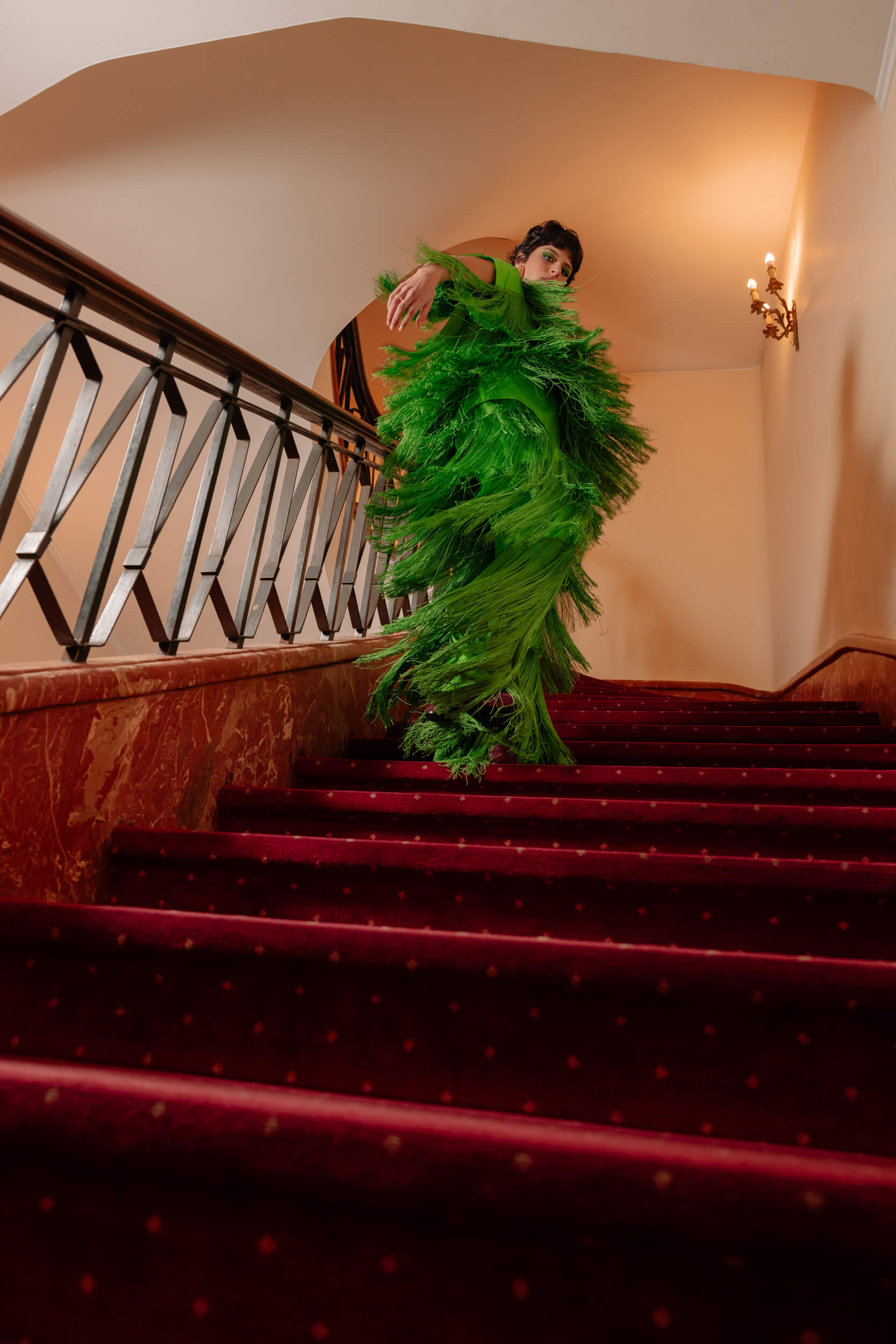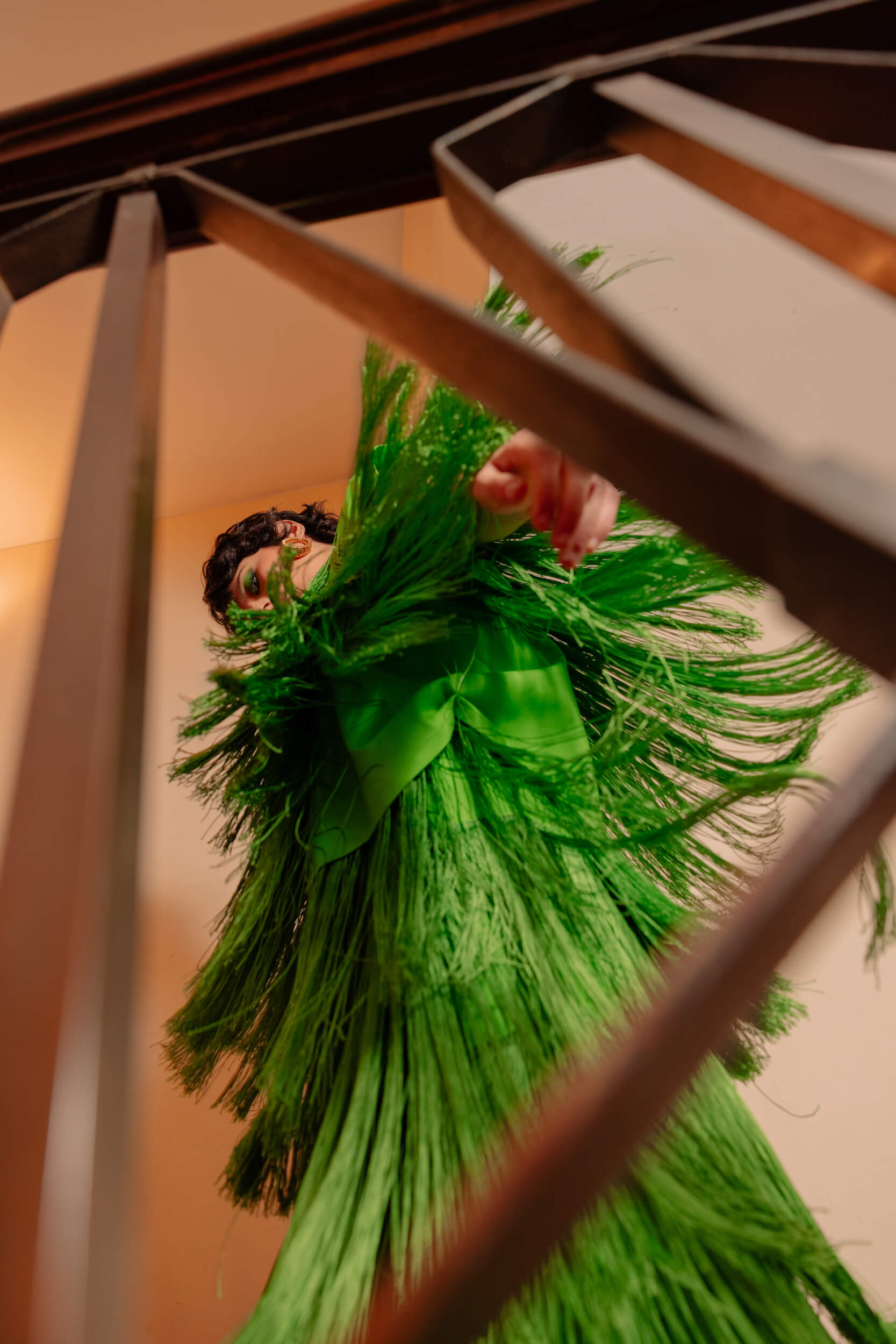 The 90s Naples is a fascinating, complicated dimension to live in: what or who helped you fit in?
Edoardo helped me a lot, as well as costumes, my coach, the other actors, and music. Also, some props that I'd never seen, like the Walkman, but especially costumes, they were so helpful.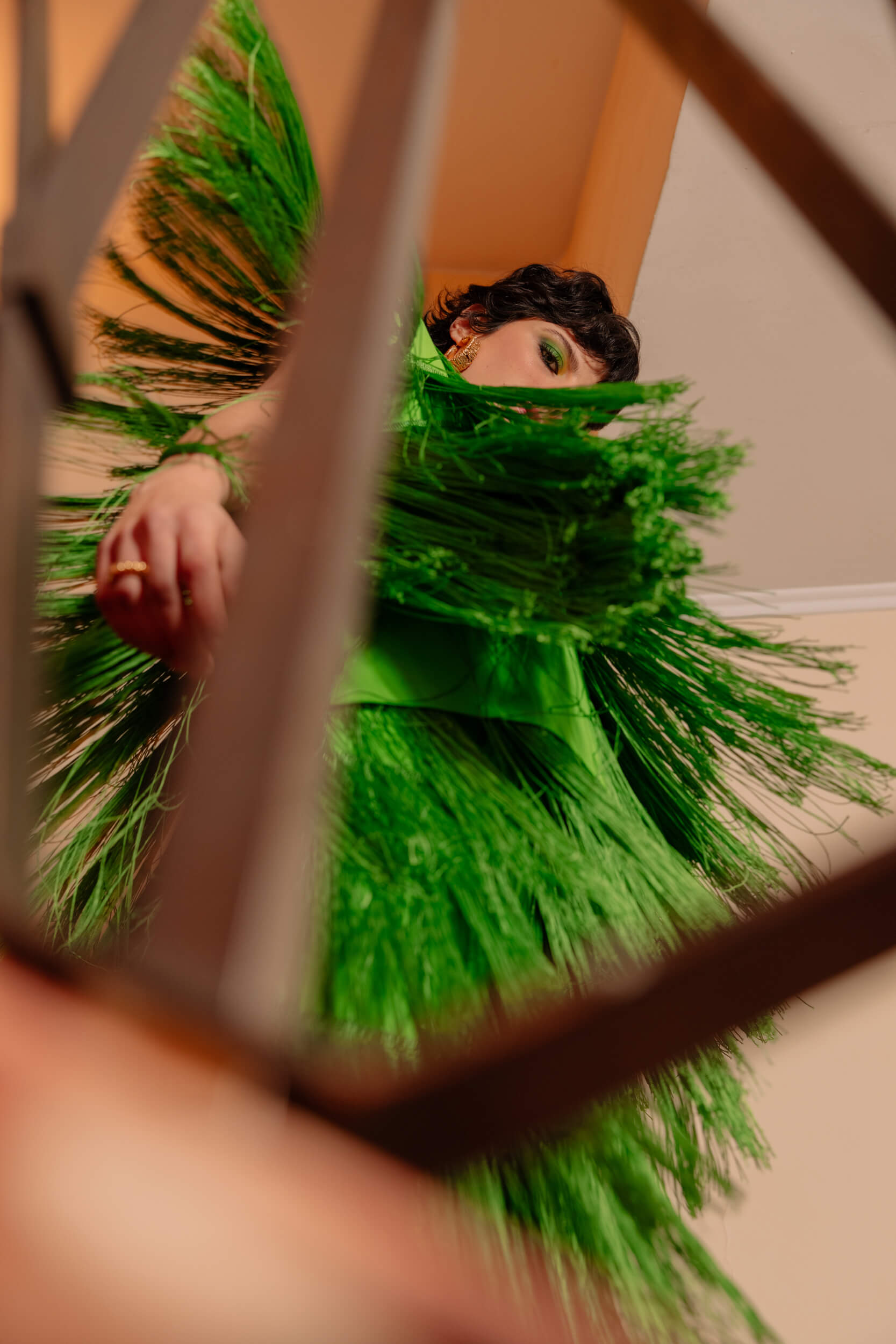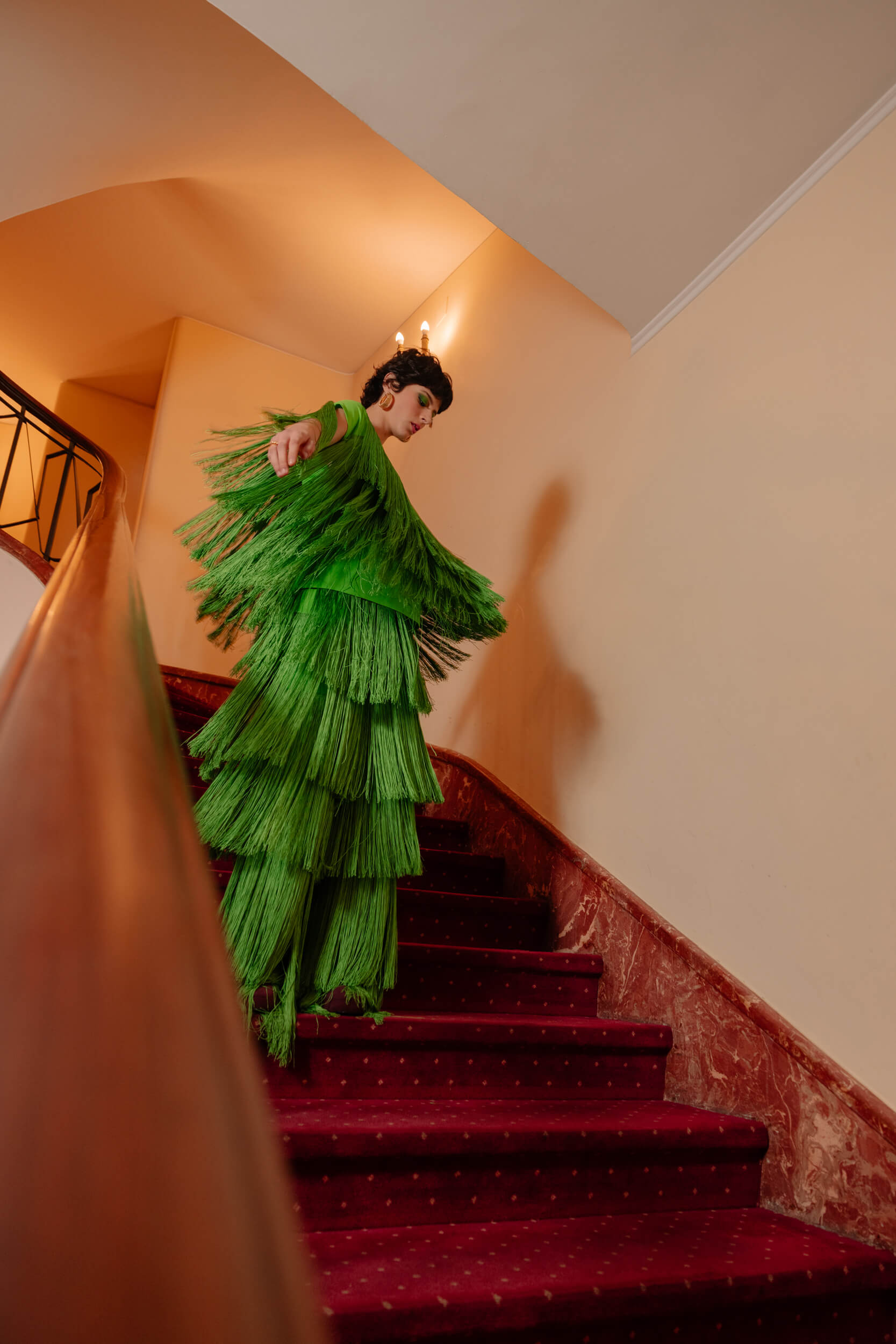 Music plays an essential role in the show: would you listen to anything in particular while preparing for the part and while filming, to get even more in touch with the story?
As I mentioned, music was essential. It was always present on the set, we had a playlist we could listen to both before and while filming. I owe much to music, it inspires me a lot.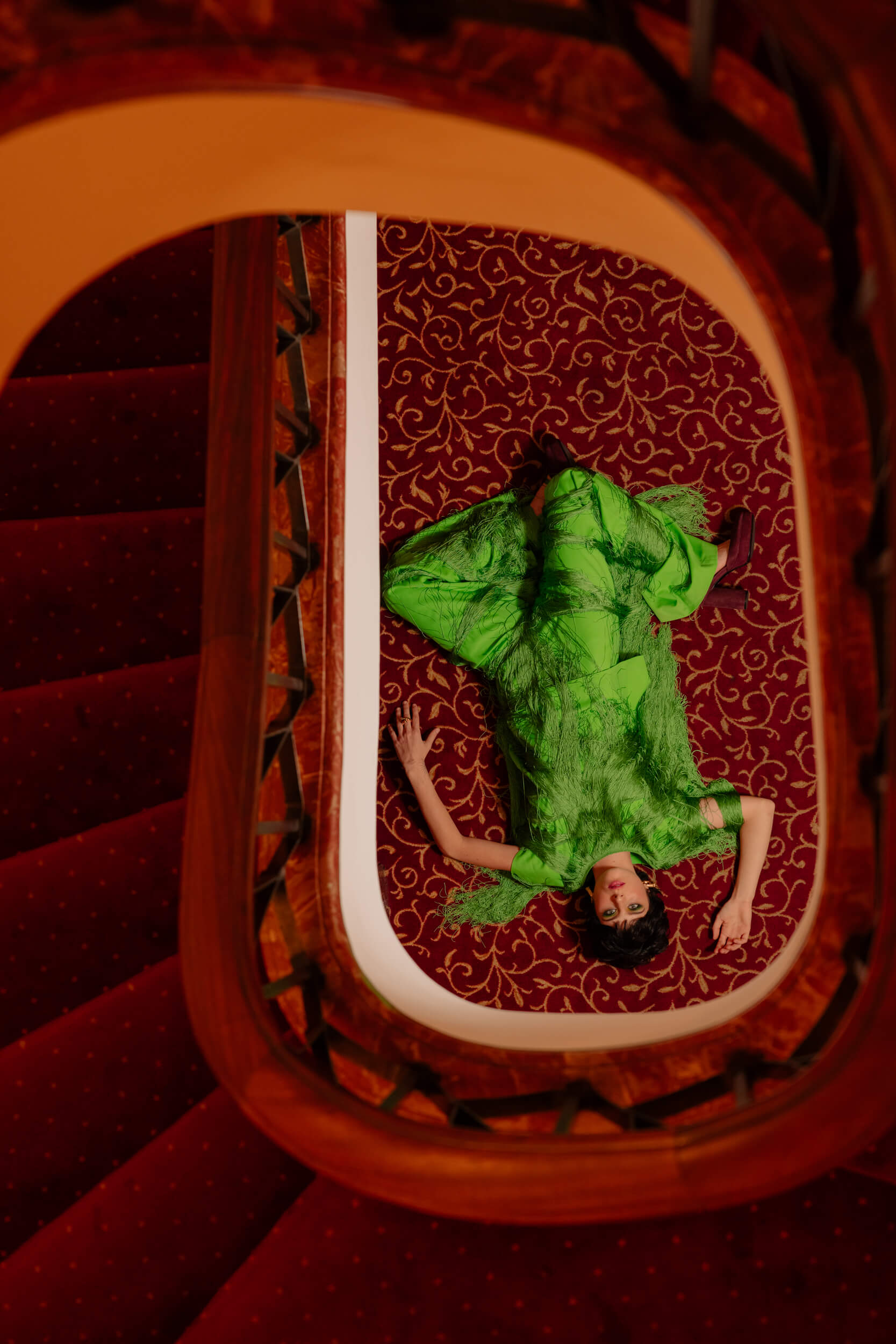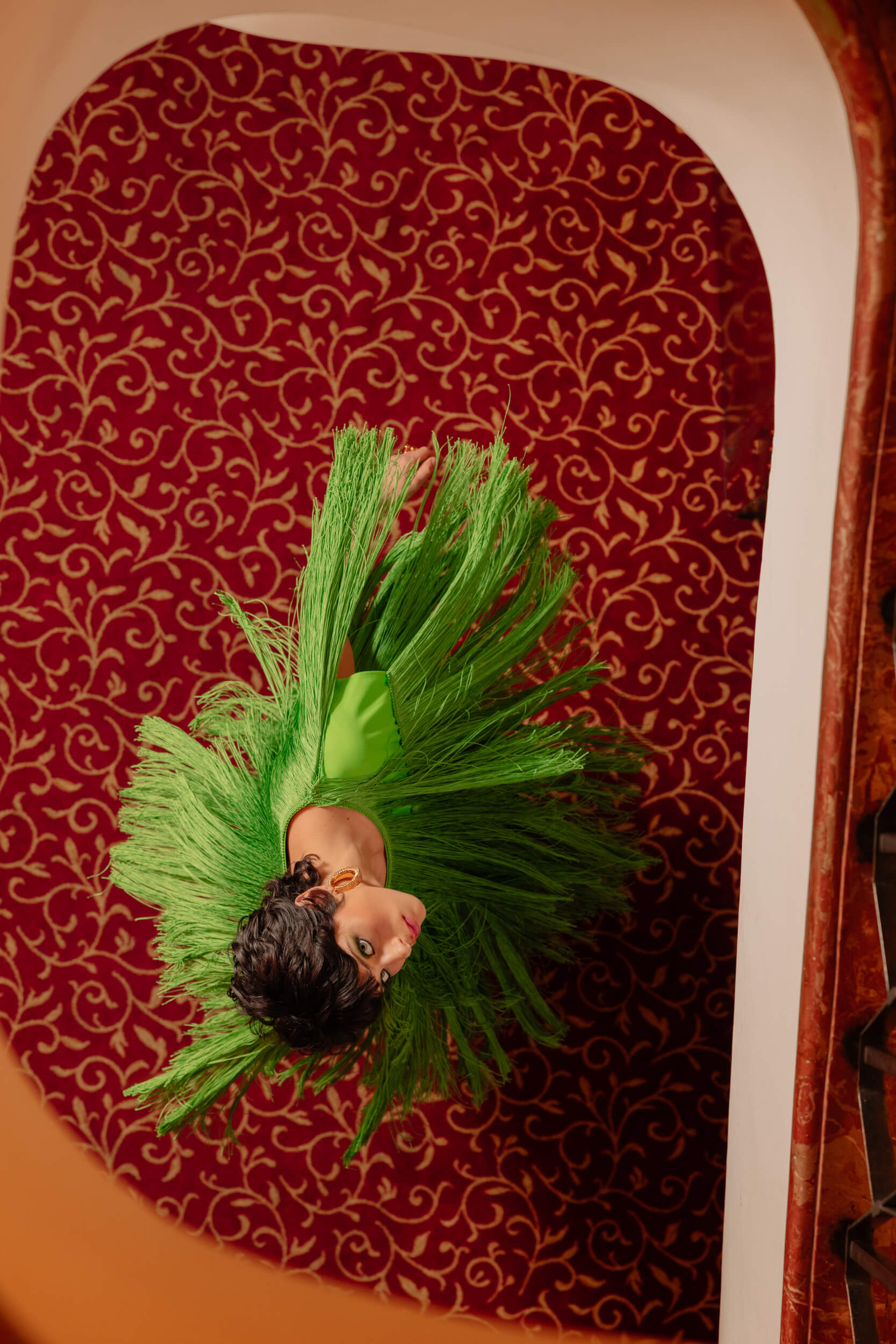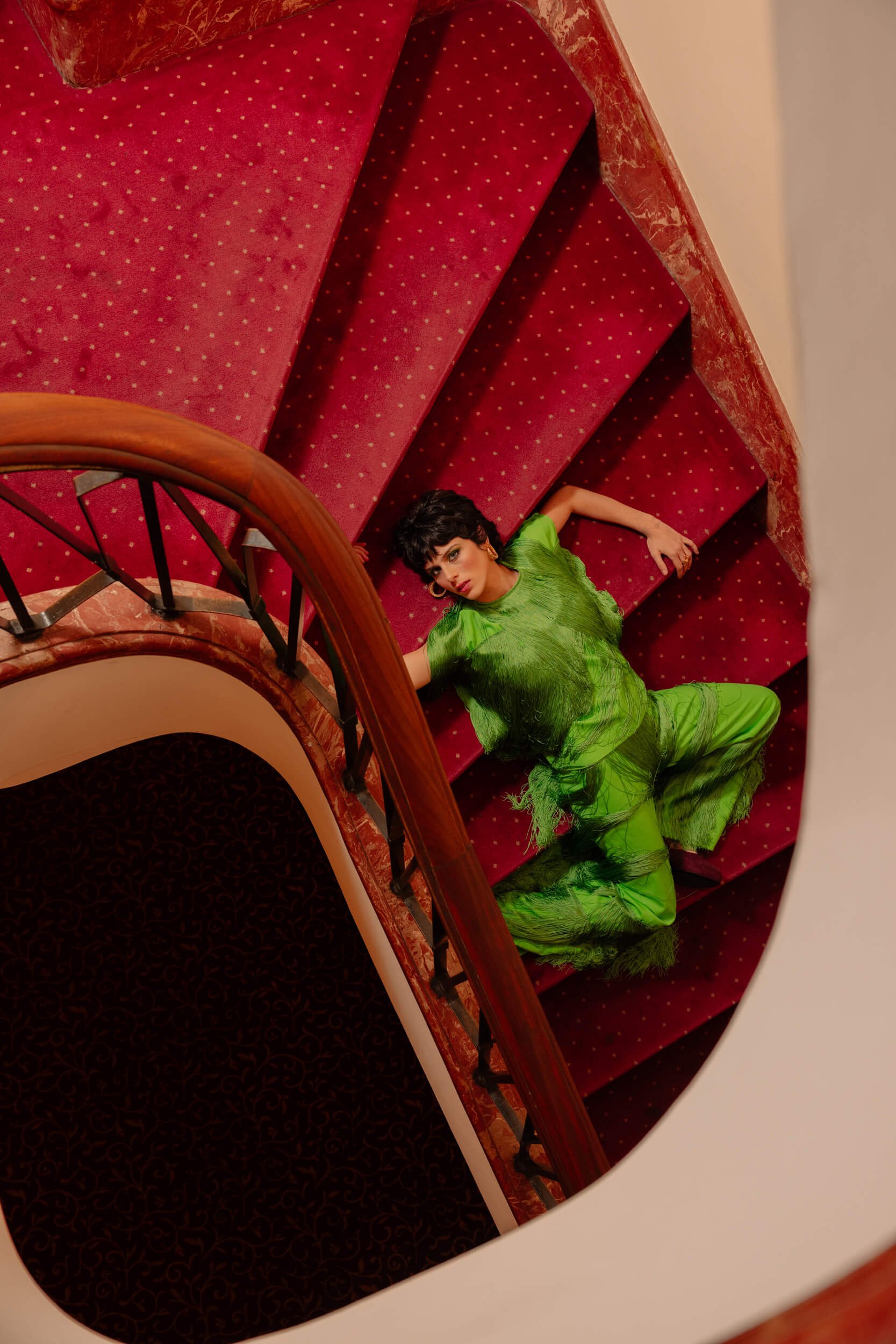 While growing up and getting in touch with new places and never-explored nuances of Naples, Giovanna "turns into" an apparently grumpy, undisciplined teenager, she dishonors mom and dad when she loses interest in her studies and, furthermore, she establishes a strong and forbidden bond: a relationship with "crazy" aunt Vittoria. What happens, in your opinion, inside Giovanna, every time she can't but give in to the temptation of what's forbidden, every time she "discovers things and herself"? How could you show with your face and mirror in your movements even the most complicated human emotions?
I admire Giovanna so much, I would love to be like her.
She listens to herself and if she feels like something needs to be done, she does it. She takes risks, she puts herself in the game, and she has such a strong desire to find herself that's even stronger than fear and other people's judgment. A way to show feelings even on the screen is to really feel them. I felt pain when Giovanna felt pain, and happiness when Giovanna was happy. I've always welcomed her emotions.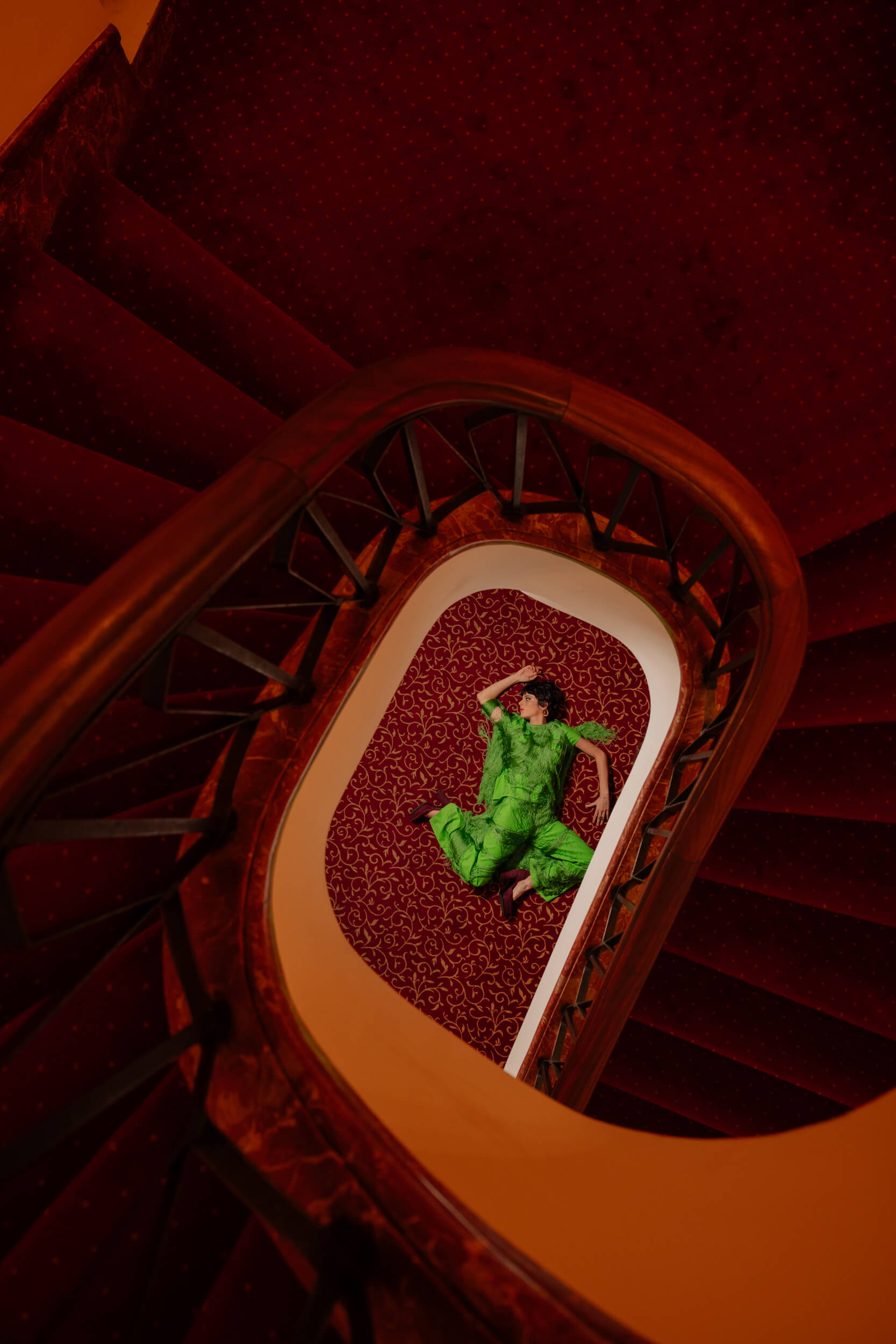 "I felt pain when Giovanna felt pain, and happiness when Giovanna was happy."
While building Giovanna, were you more emotional or rational?
I think I was more emotional than rational, in order to enter her world.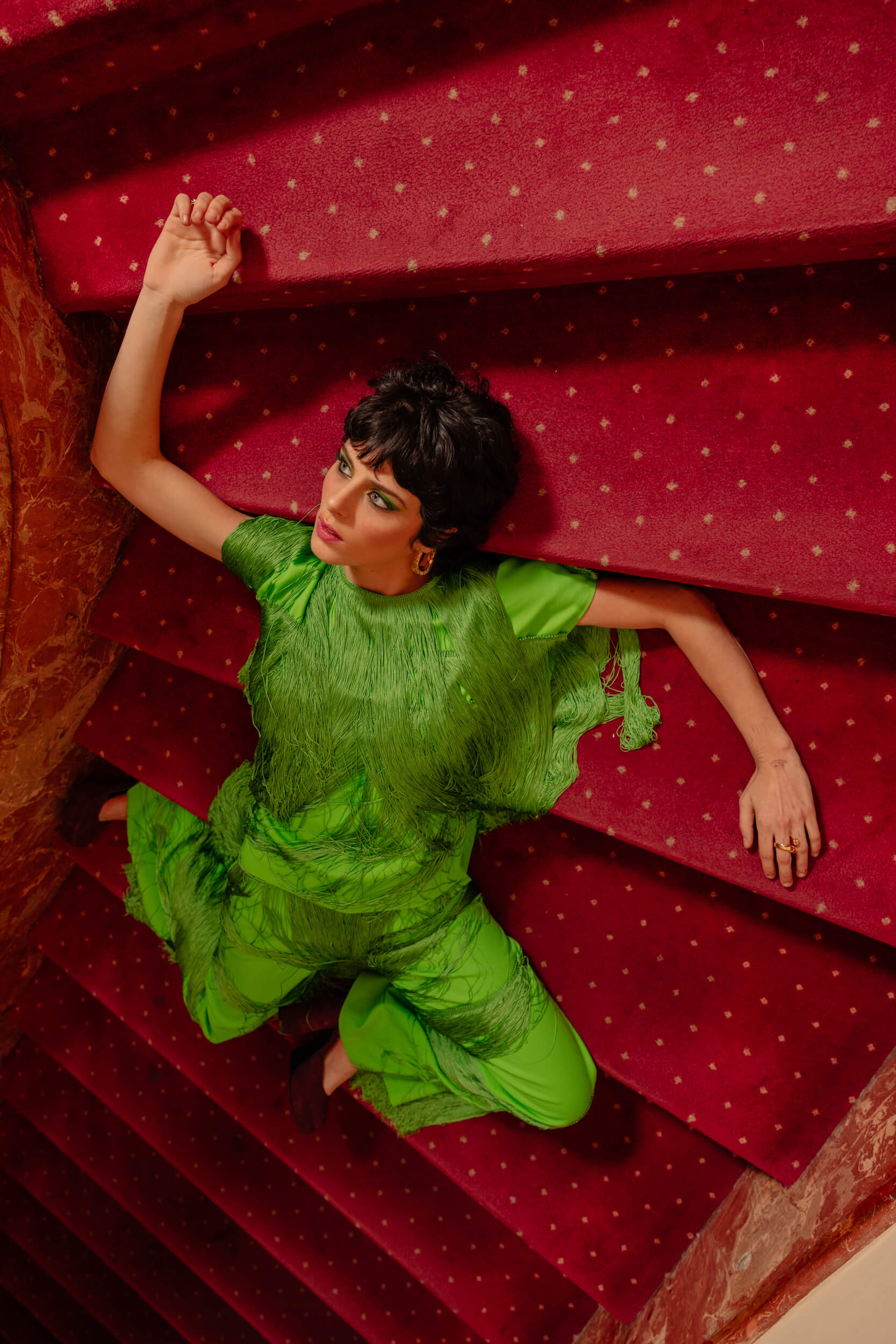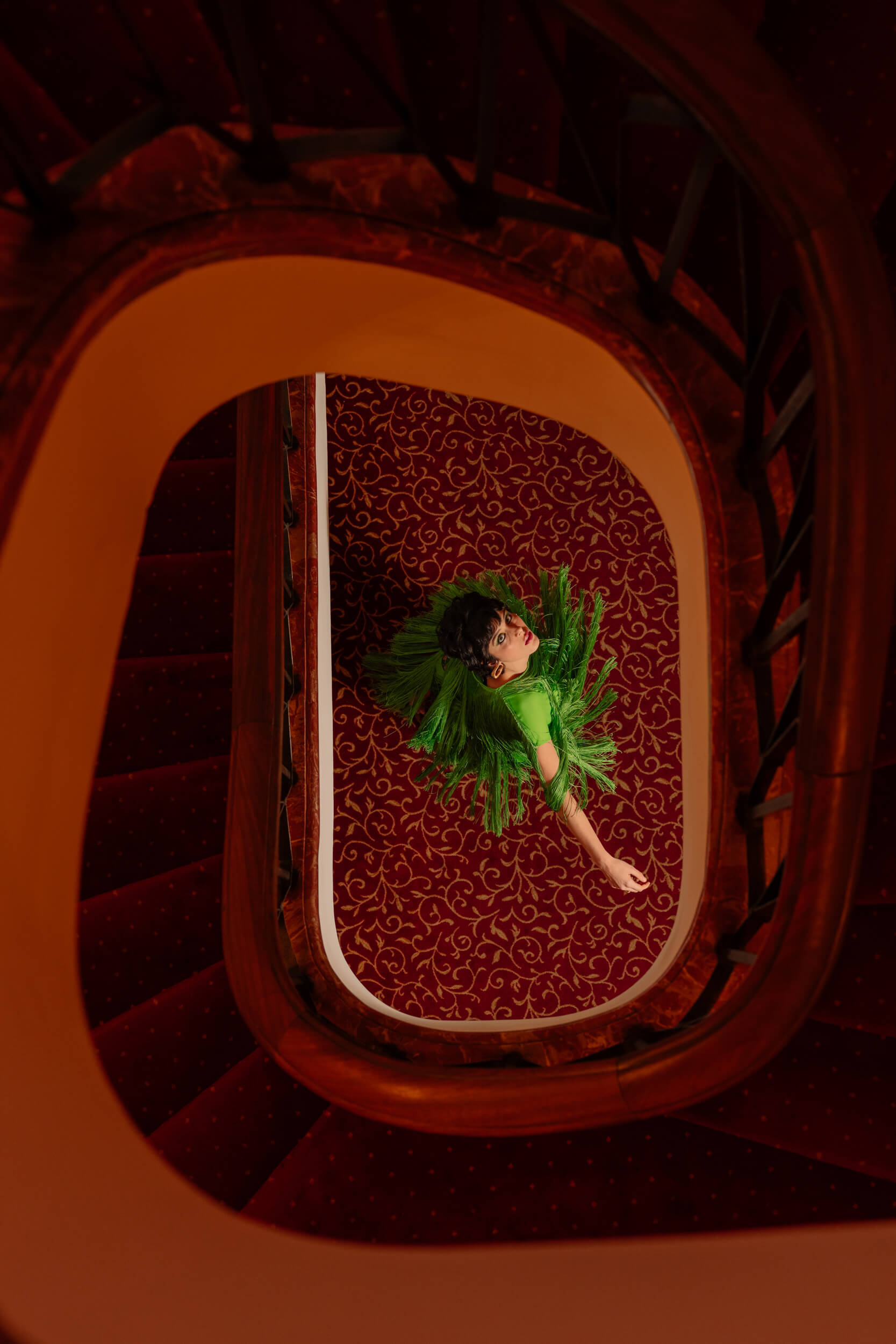 Did you discover anything new about yourself while playing her?
I found much about myself thanks to this experience, I grew up and realized that, when I care about something, I am determined, as well, and I can make it. I found that when you love something, nothing is ever more important.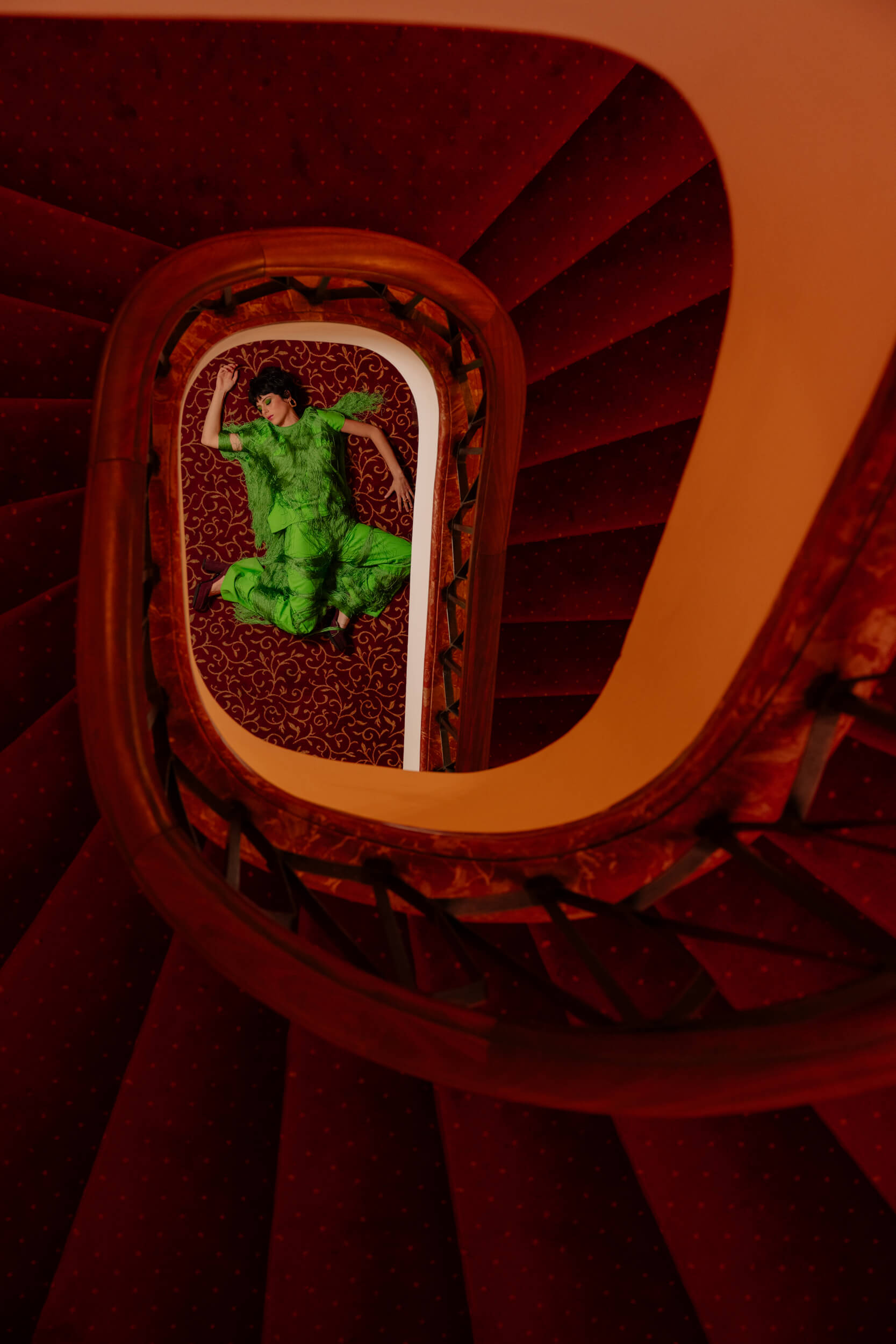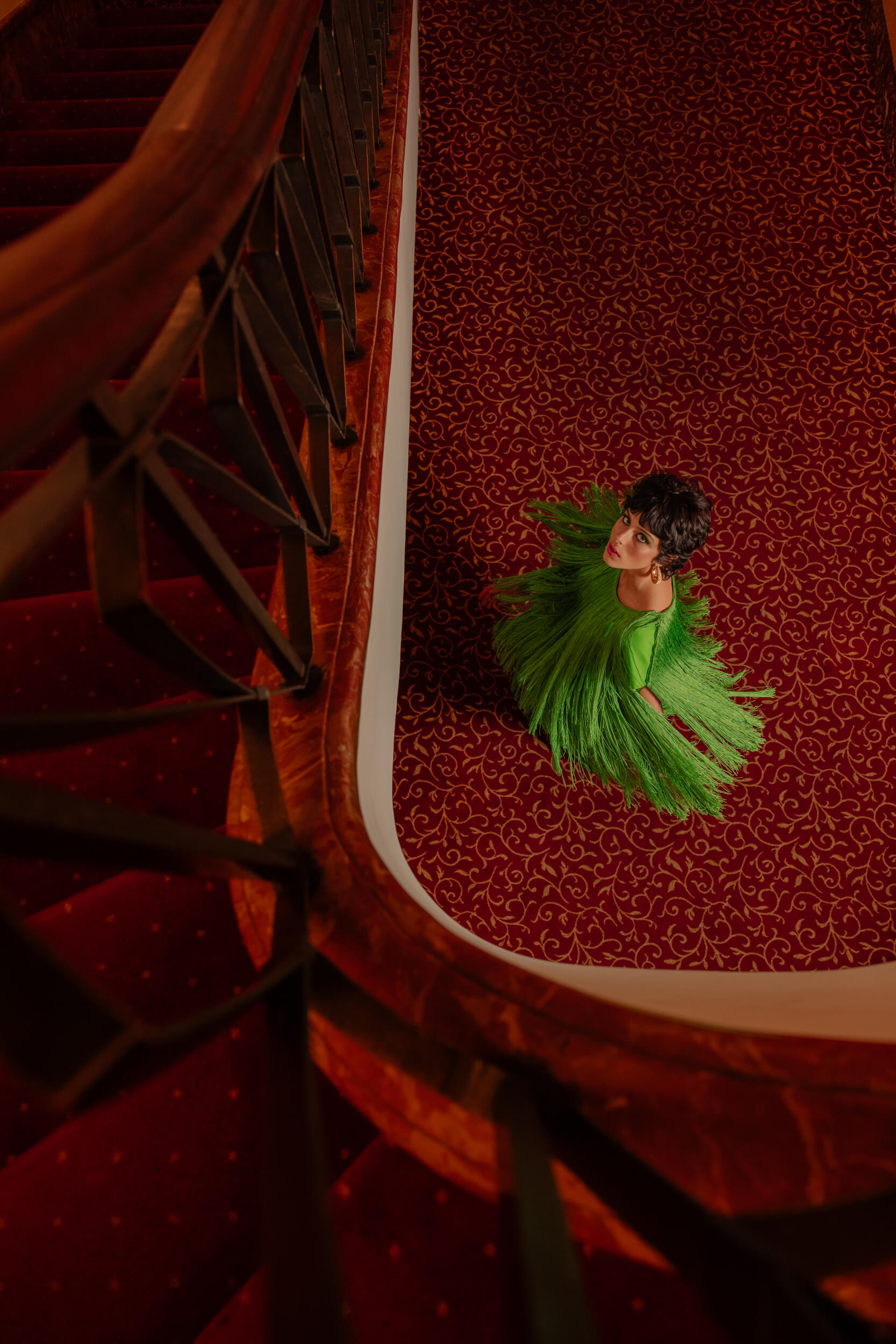 If you could have a ride on Giovanna's Vespa with her, where would you go and what would you talk about?
I think she would take me to a quiet, peaceful place. By the sea. We could talk for days. We have so much in common and it would be cool if this could really happen.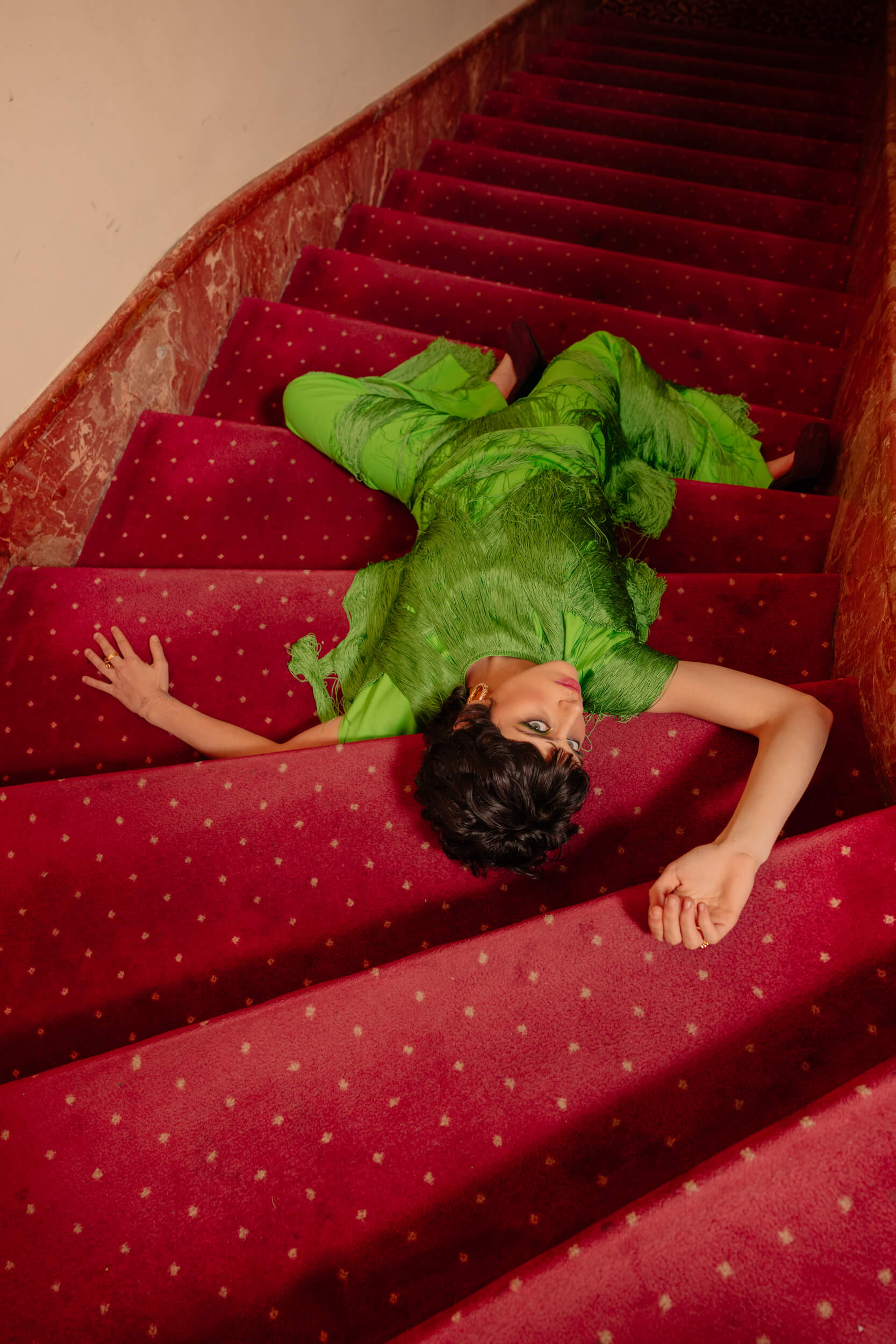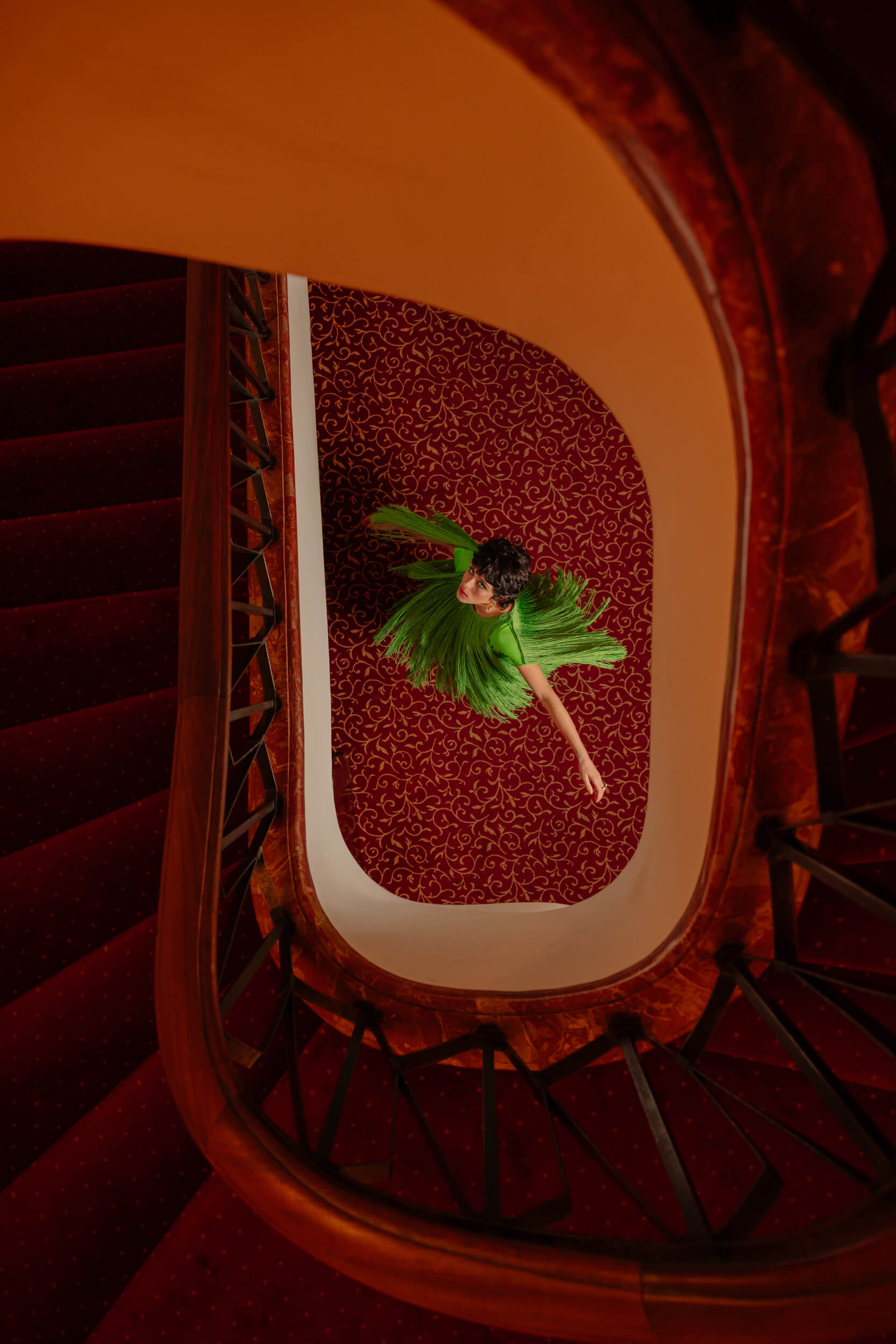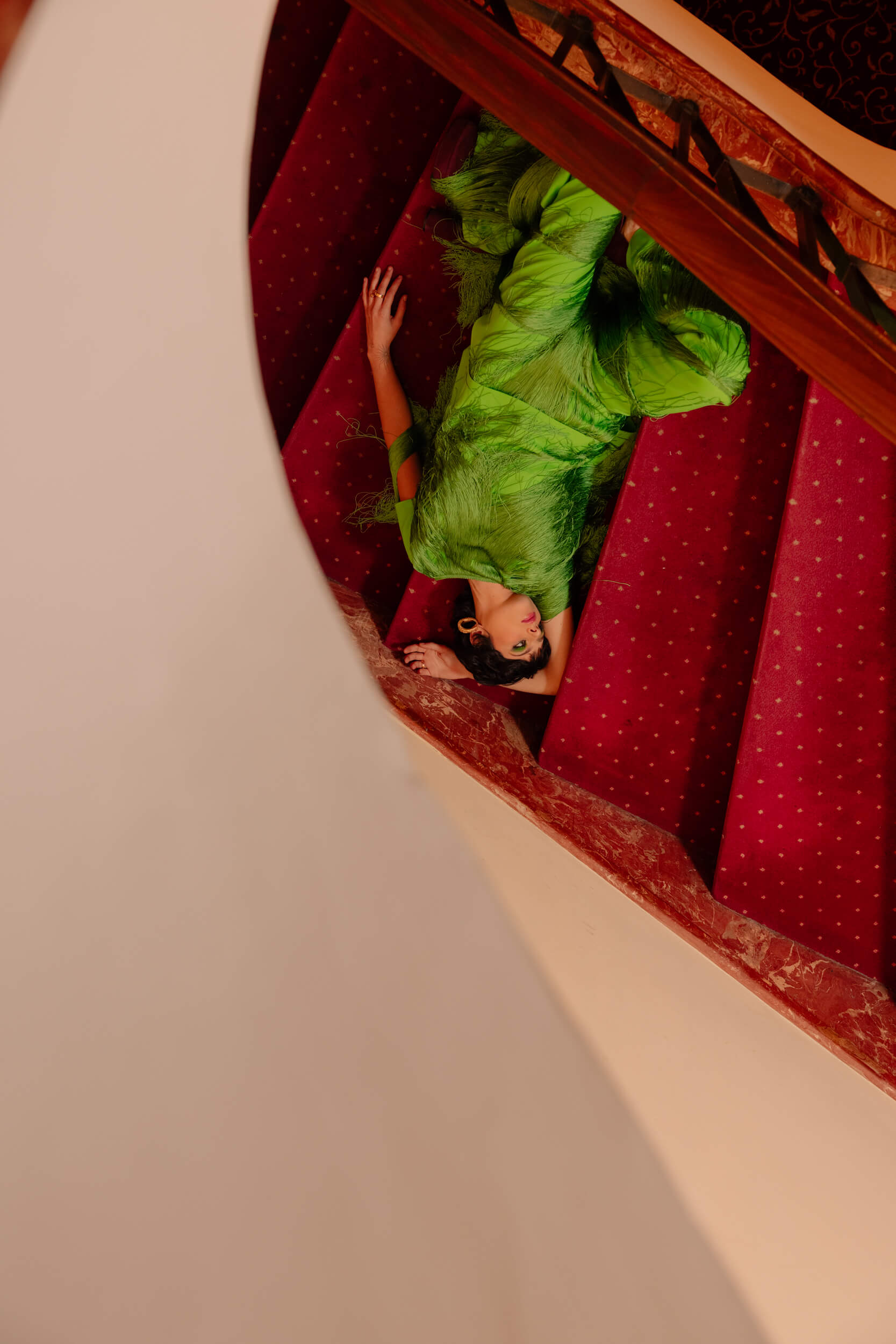 What does aunt Vittoria represent to you?
When I look at Vittoria, I get emotional. She has something in her eyes that pierces my chest. I wish I had an aunt Vittoria in my life, too. I think all of us should have one.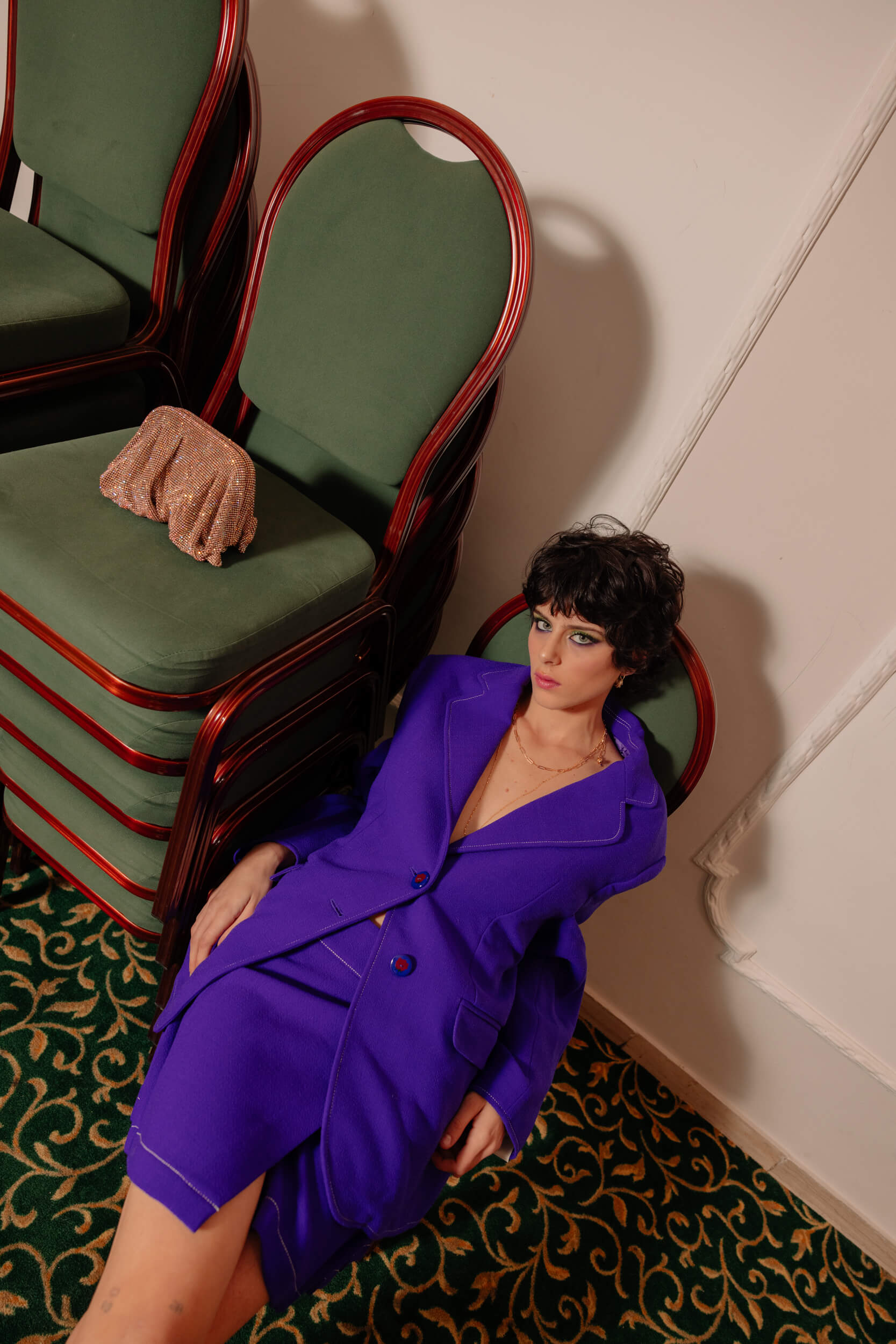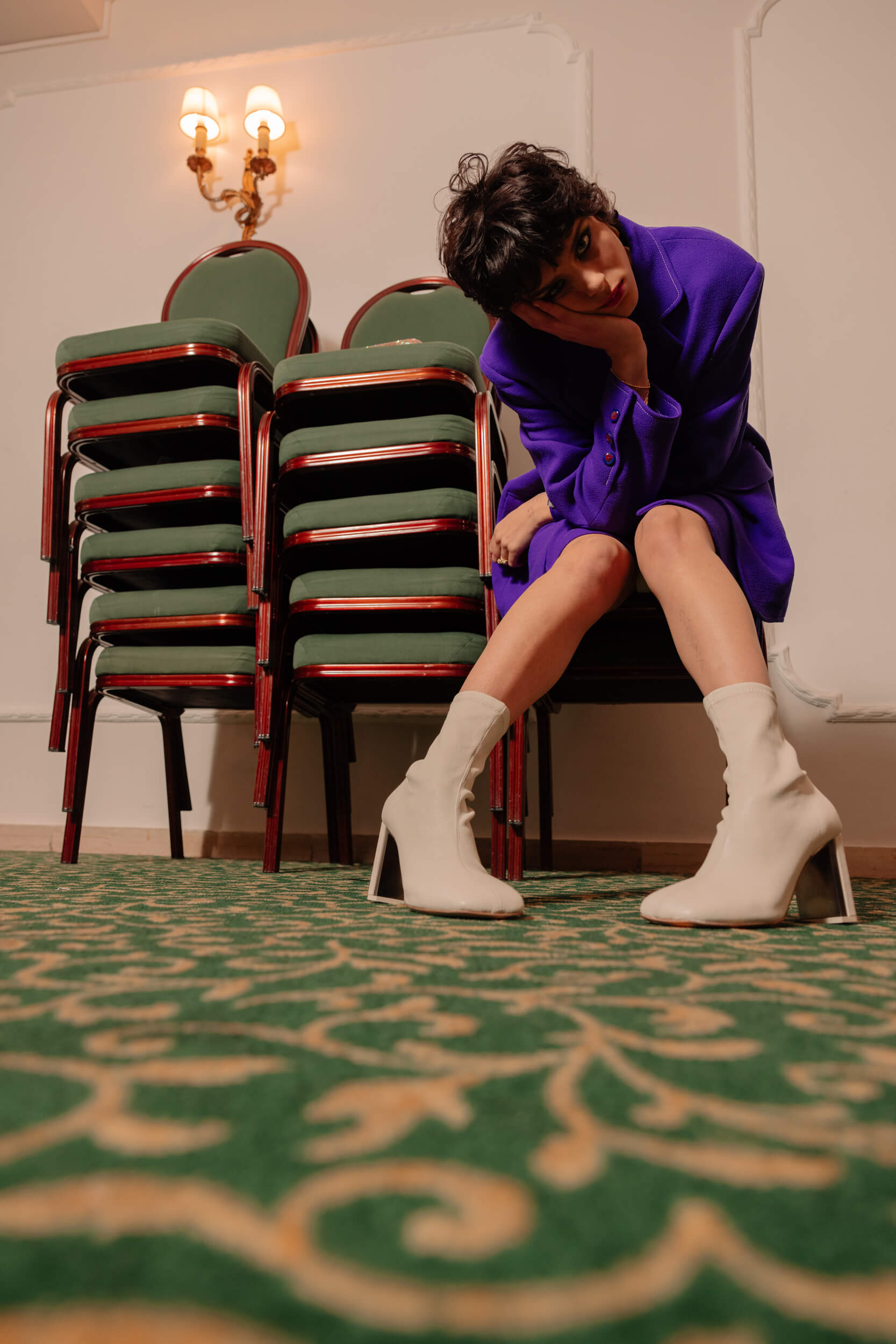 "When I look at Vittoria, I get emotional. She has something in her eyes that pierces my chest."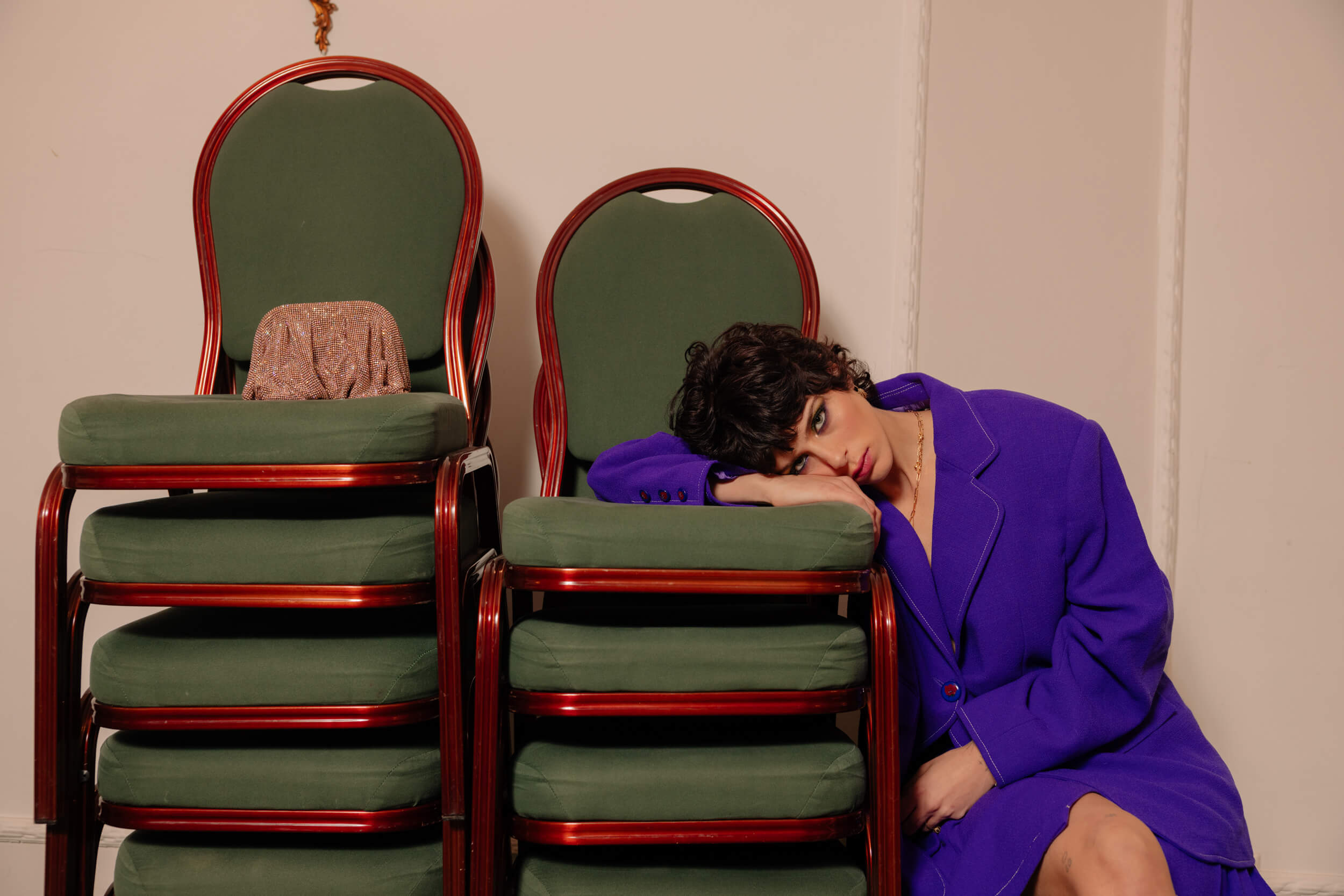 In this story, Naples looks like a city with no escape, while Milan looks like a place full of possibilities: a stereotype that seems immortal. Do you believe in it? Do you think that if Giovanna hadn't been born and raised in Naples, her adolescence would have been less complicated?
Adolescence is a difficult time for everyone. Each of us has our own problems, even those who are born in the places that are considered the prettiest and calmest have their issues to deal with. So, although different, Giovanna's adolescence as well as ours, even though she'd been born in another city, I mean, would have been equally complicated.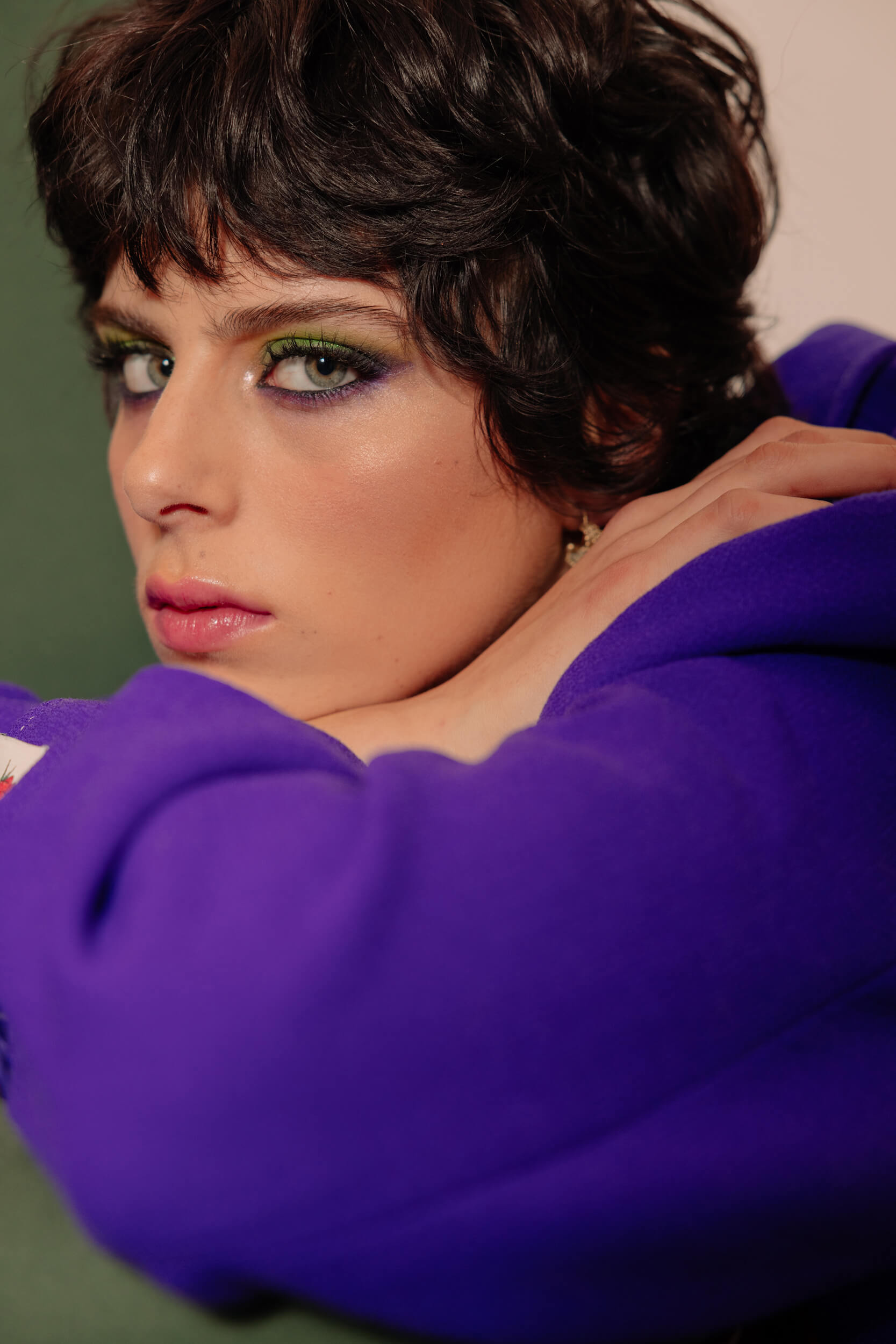 Betrayal, hiding, tearing curiosity, desire to escape from the physical and abstract walls of the city and home, desire to live, fully and uniquely, to make adolescence unforgettable: these are Giovanna's teenagehood ingredients. What was your teenagehood recipe?
I think I don't really feel like talking about my adolescence and my own "ingredients" because, as I said before, it's a complicated phase. Mine was difficult.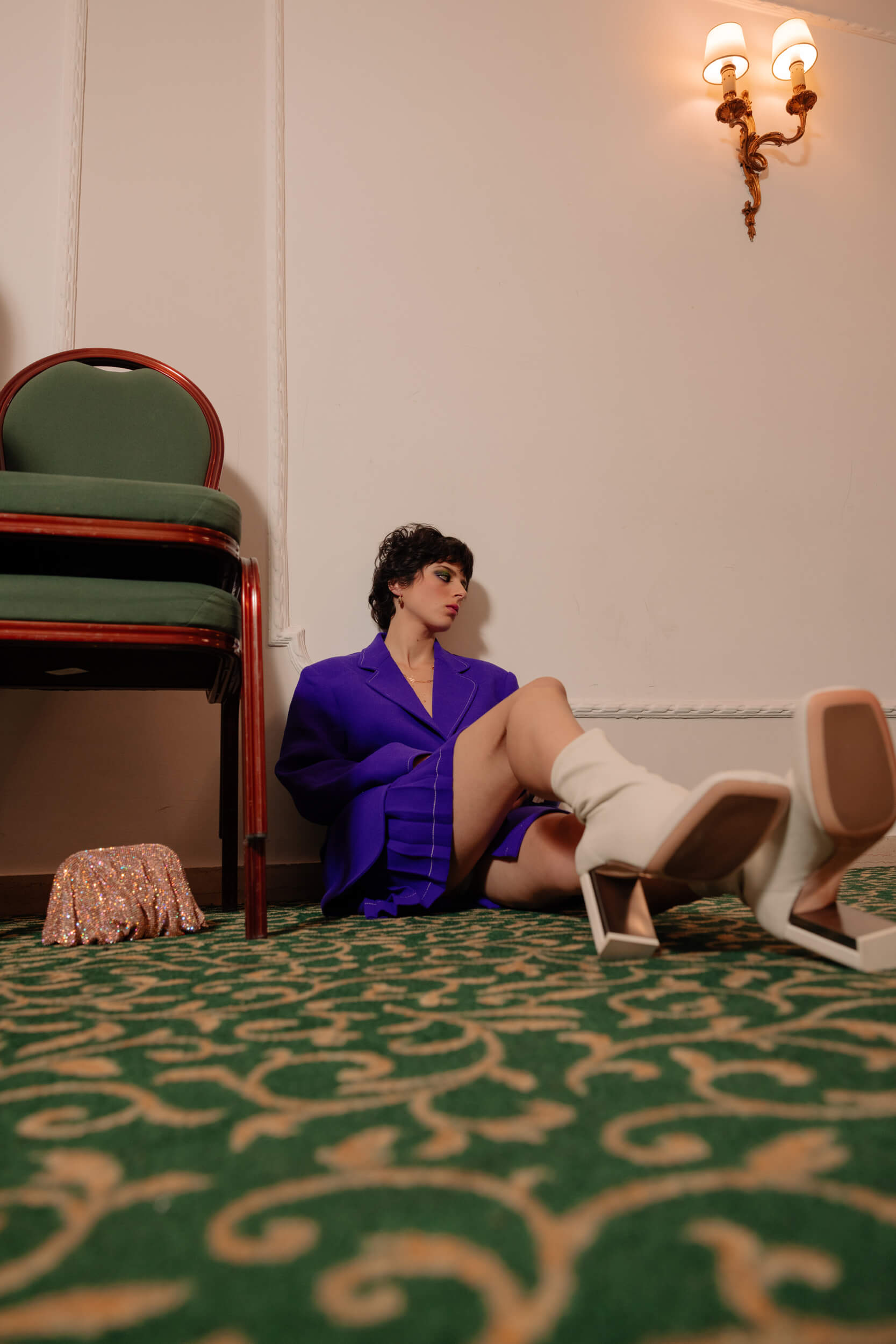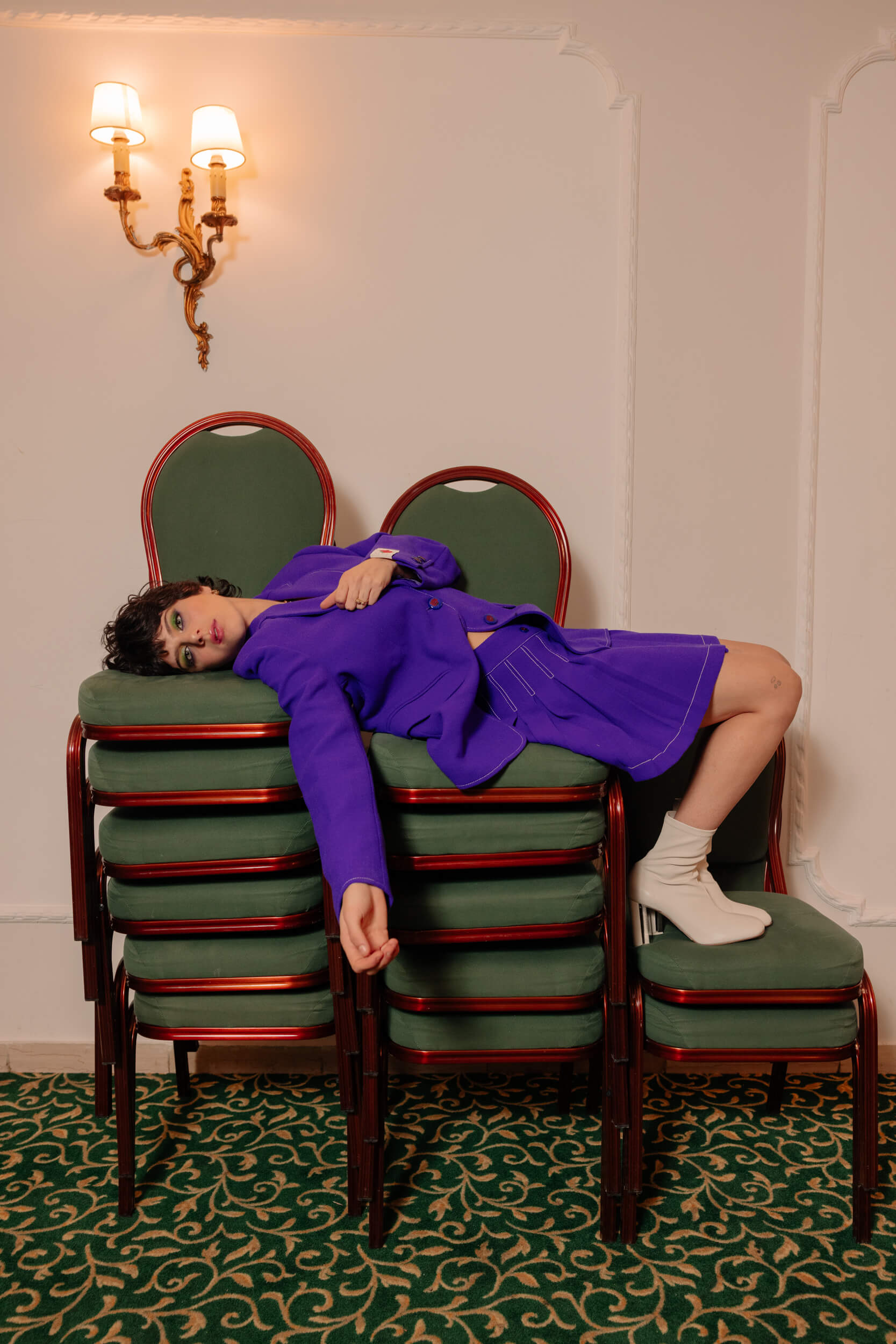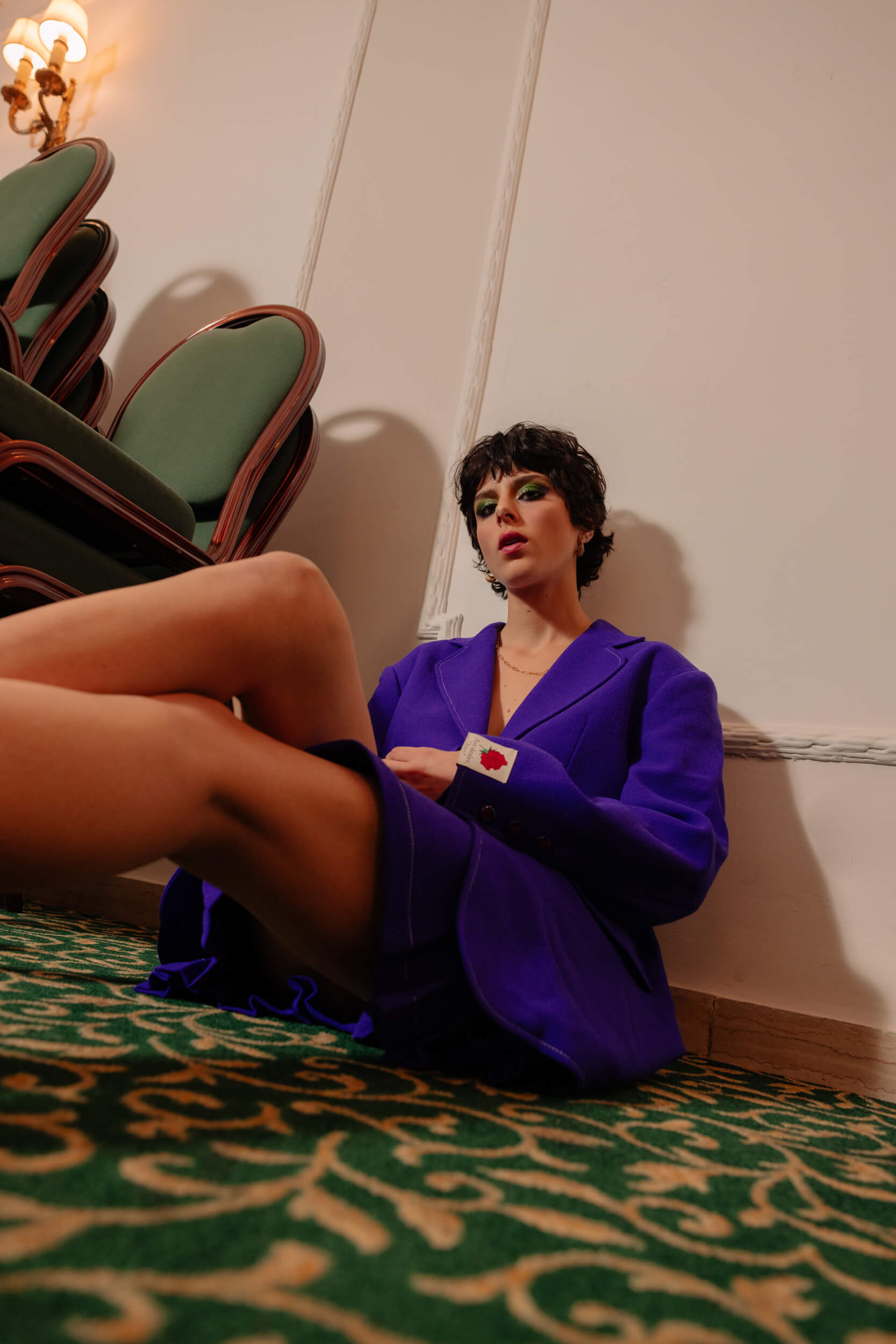 How would you describe "The Lying Life of Adults" in one word?
True.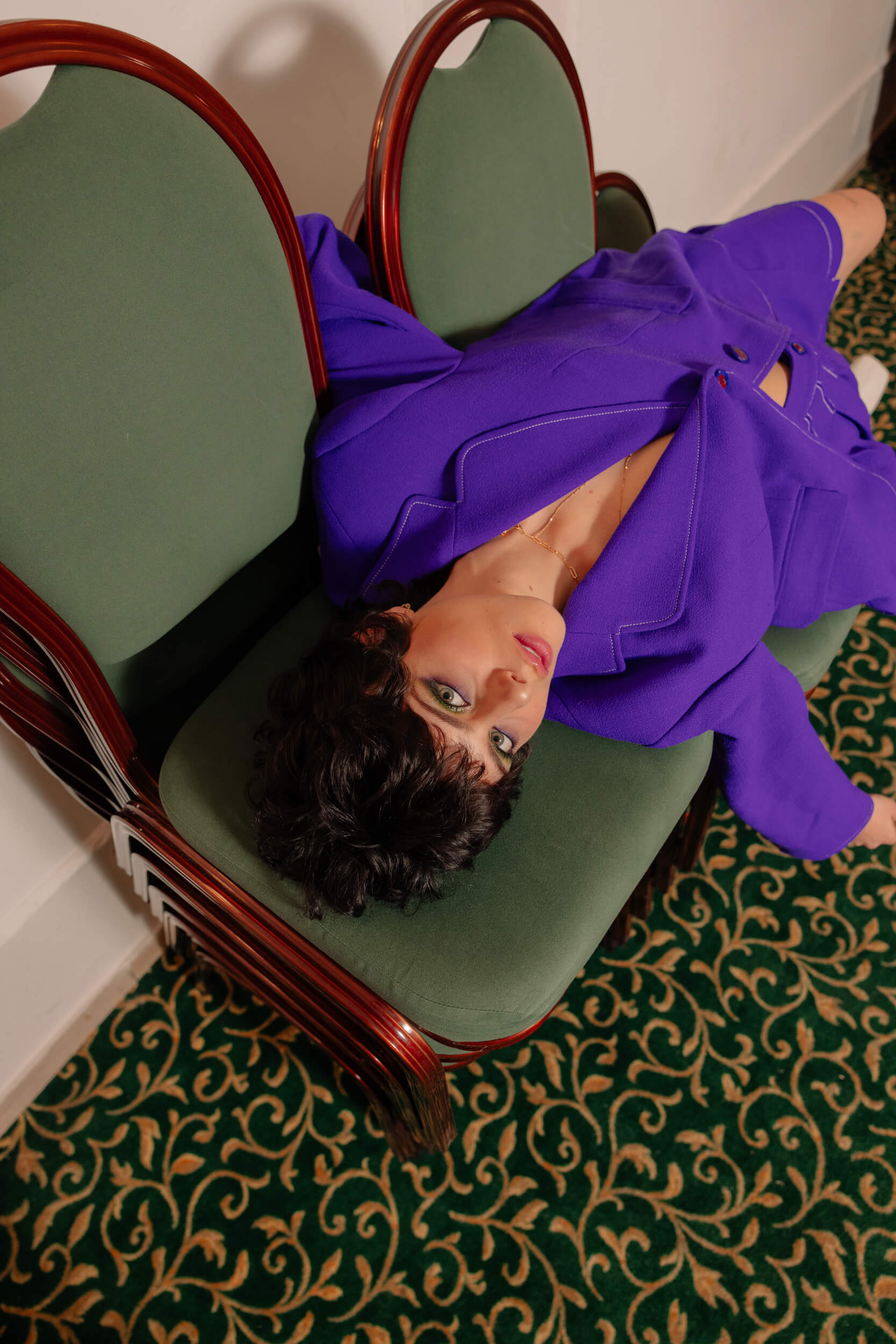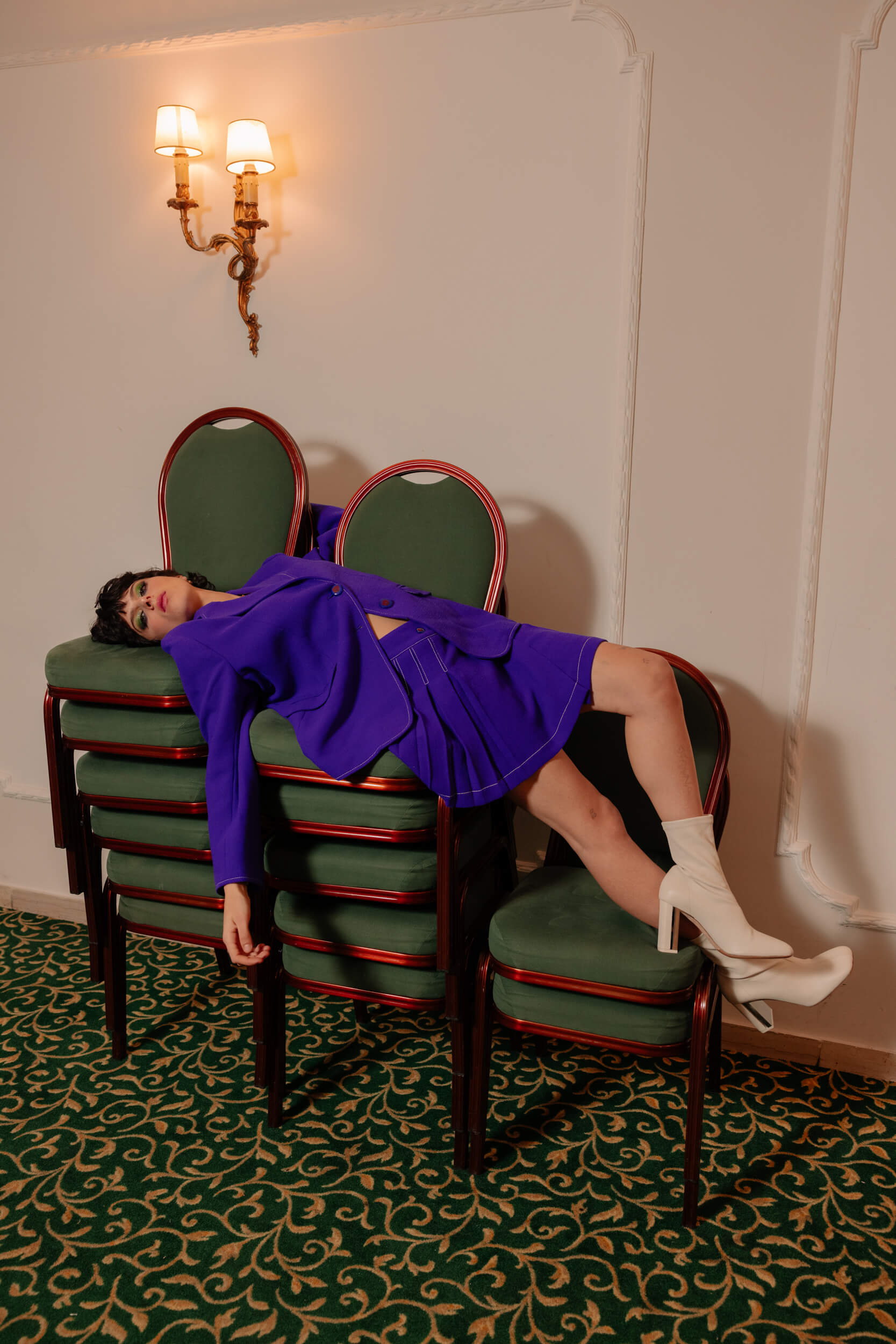 Where does Giovanna go in your opinion?
It's a mystery to me, too, I'm trying to get a sense of it.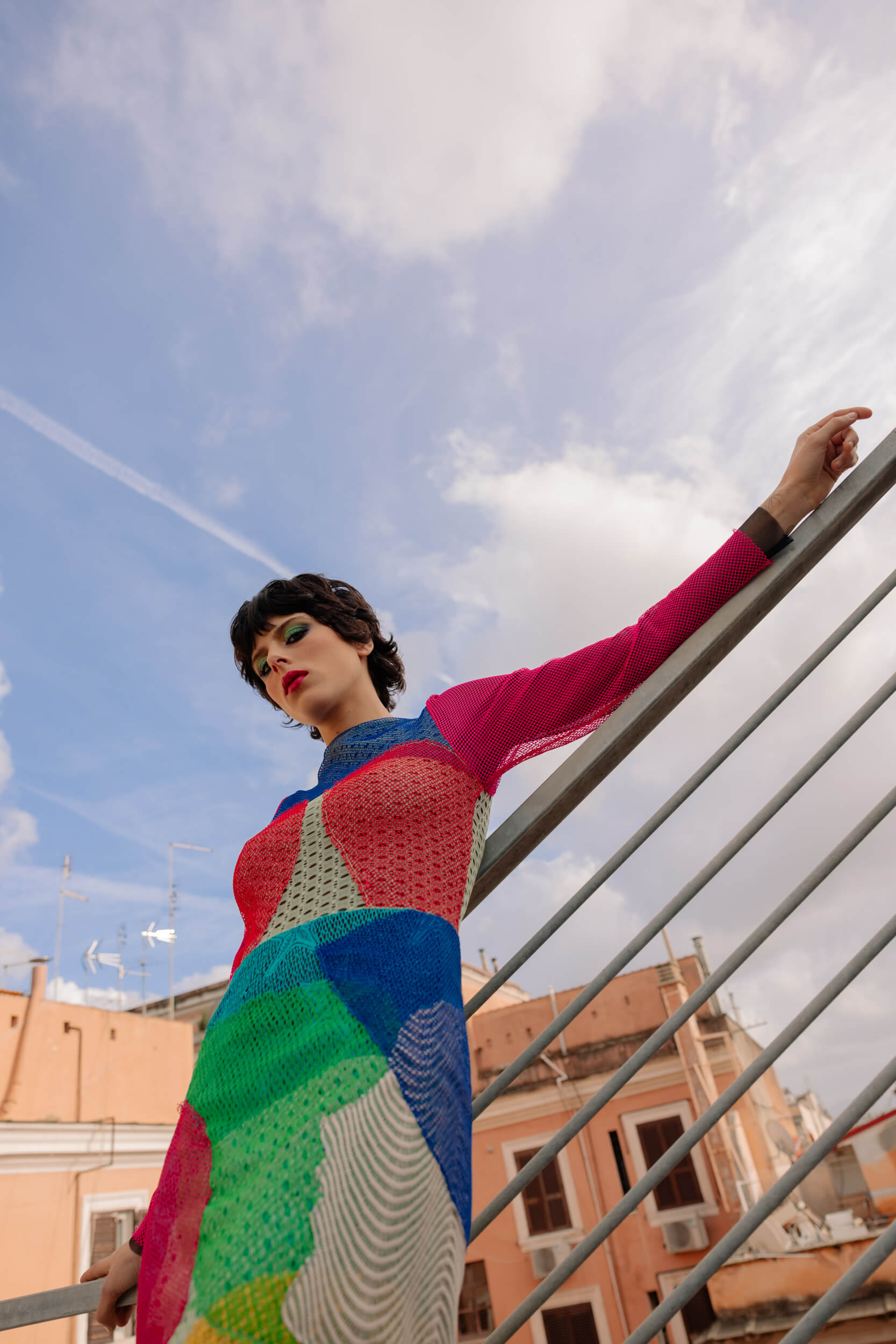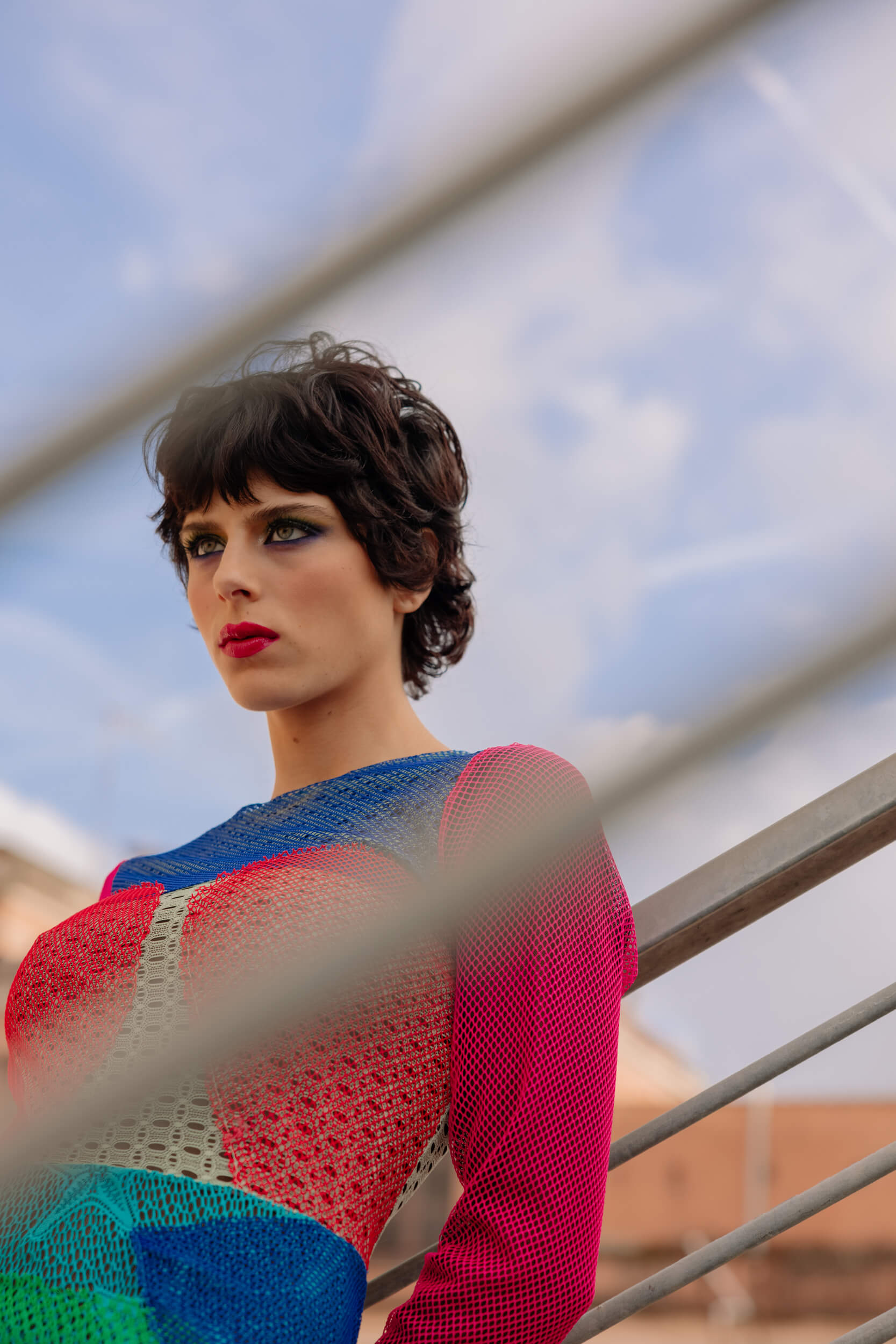 Your must-have on set.
One thing I always have with me is my earphones, to listen to music that's always so helpful for me to get in the part.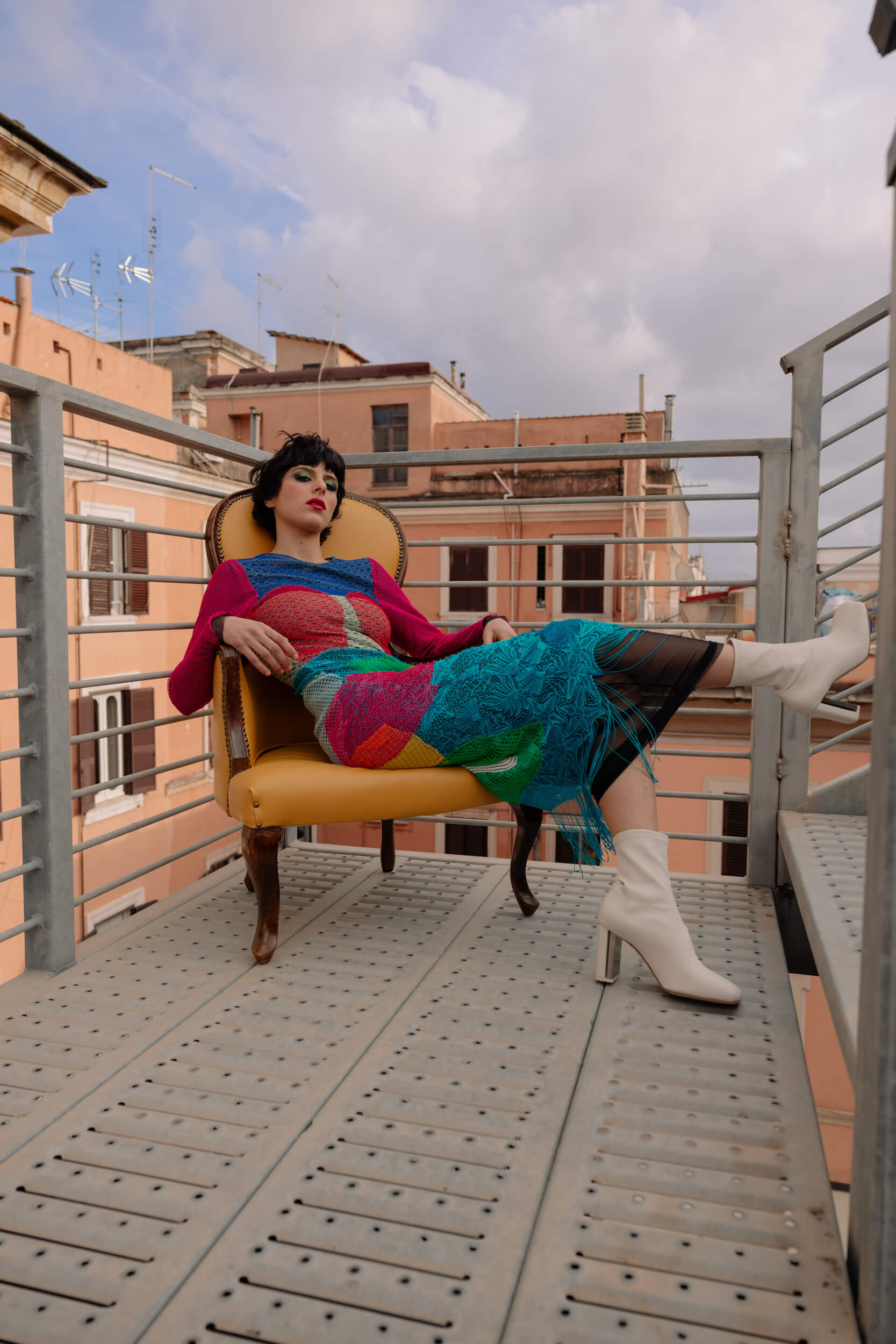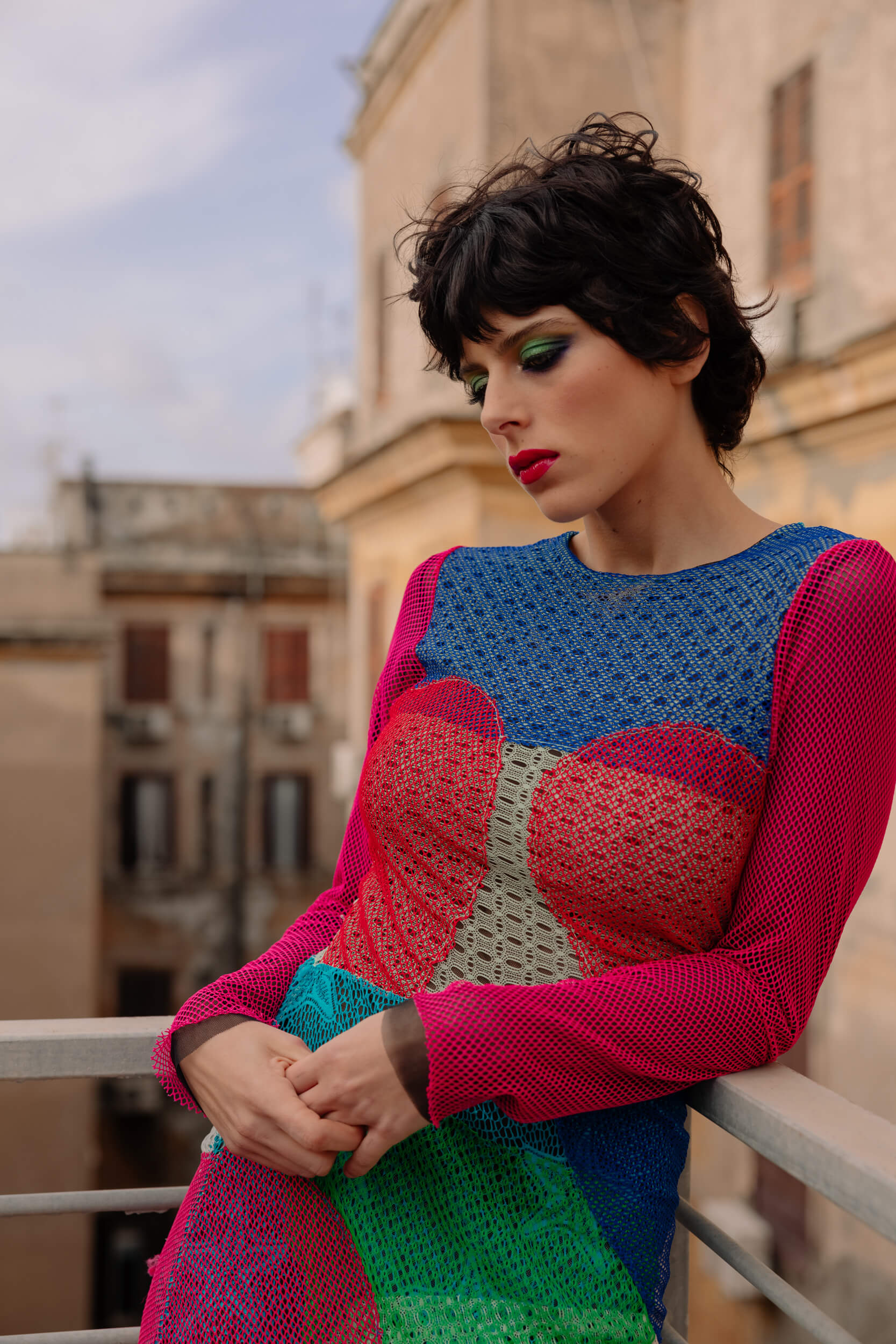 What does it mean for you to feel comfortable in your own skin?
It means accepting that it's only a body and our soul's more important.
The latest thing or person that made you smile?
I think it was yesterday when I watched a montage of some videos of myself on the set.
"Our soul's more important"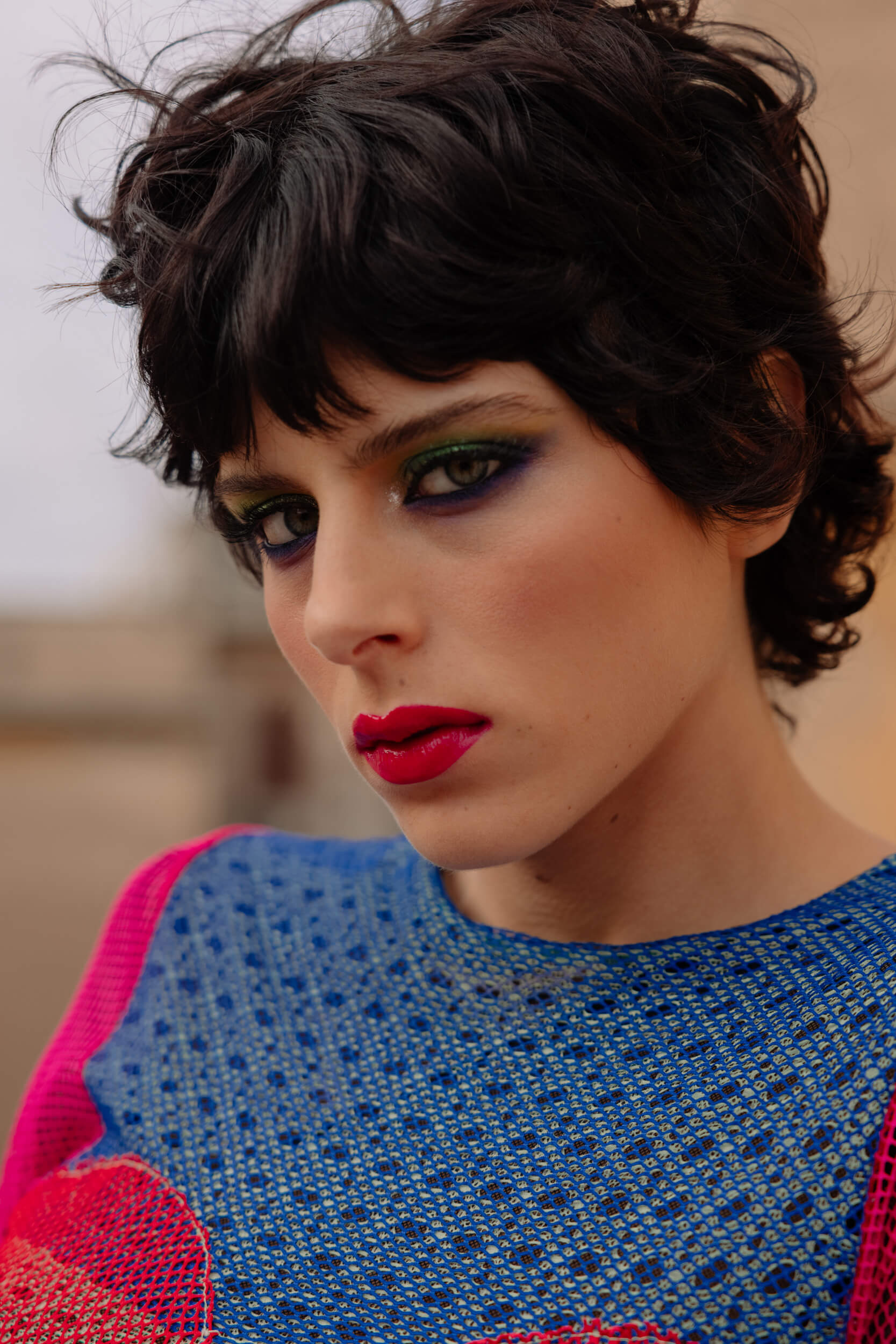 Your happy place?
It's a place called Acciaroli, where I've spent my all summers ever since forever.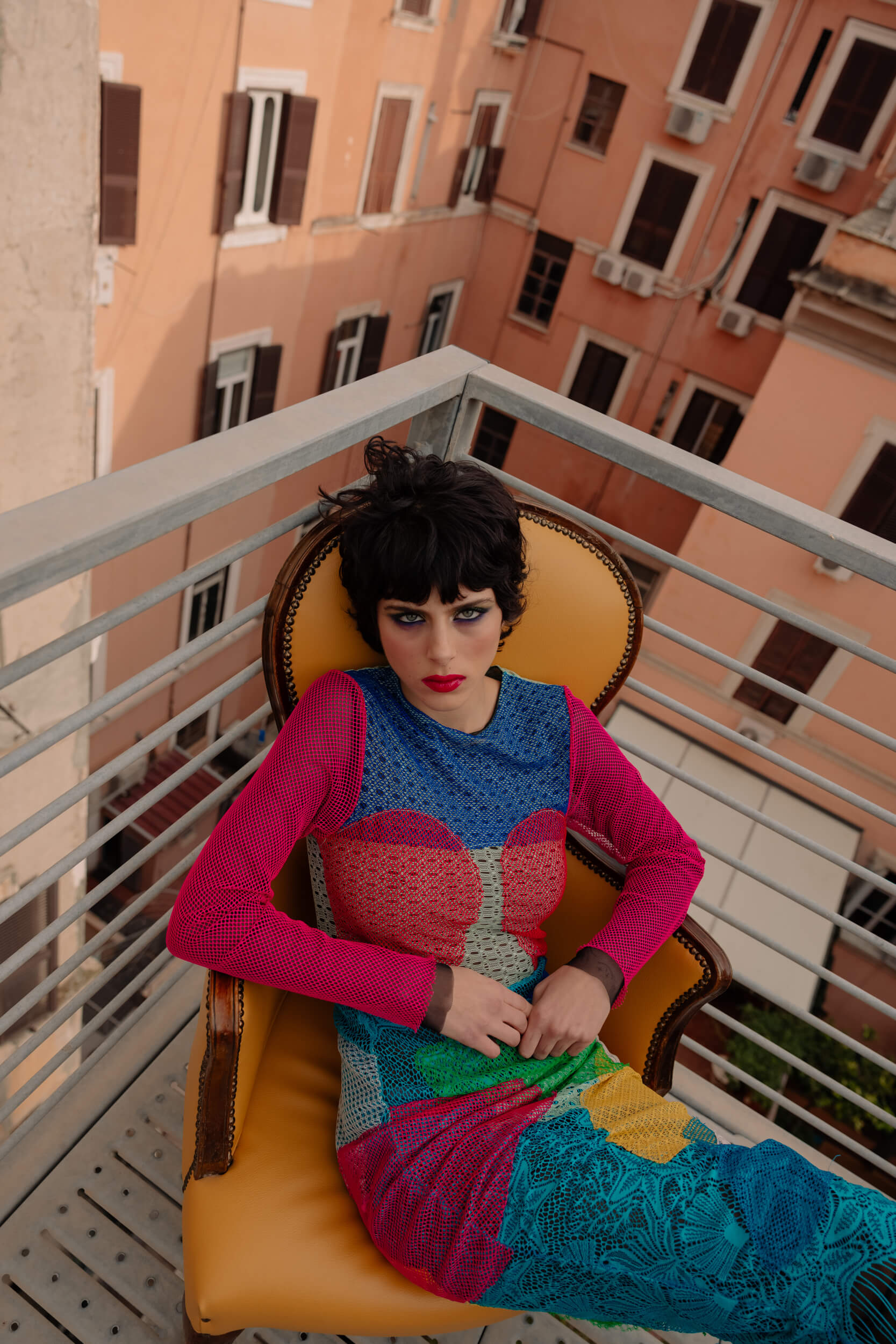 Photos by Johnny Carrano. 
Makeup & Hair by Francesca Naldini. 
Location: Hotel Napoleon, Roma.
LOOK 1
Dress: Weili Zheng
Dress: Bellatrix by Benedetta Bruzziches
Shoes: Malone Souliers
Jewelry: ArgentoBlu
LOOK 2
Pants and Top: Gianluca Capannolo
Shoes: Vic Matié
Jewelry: ArgentoBlu
LOOK 3
Skirt and Blazer: Art Dealer
Shoes: Vic Matié
Jewelry: Bona Calvi
Bag: Benedetta Bruzziches
LOOK 4
Dress: Tiziano Guardini
Shoes: Vic Matié