It is very rare to be able to talk about a revolution in the field of makeup when, in the end, almost everything is alike. We are often surprised by new textures, innovative formulas but also, and above all, by those brands that have a communication strategy that is also good for the mind, not only for the face.
This is what Chiara Cascella, Founder of Espressoh, managed to do: she created a brand truly for everyone, with the aim of making makeup accessible and not exclusive. And it is with her that we talked about inclusion and future projects, precisely on the occasion of the opening of the new Pop-Up Store – Oh Bar – where finding the right makeup and applying it will be as easy as drinking an espresso (which they will offer you).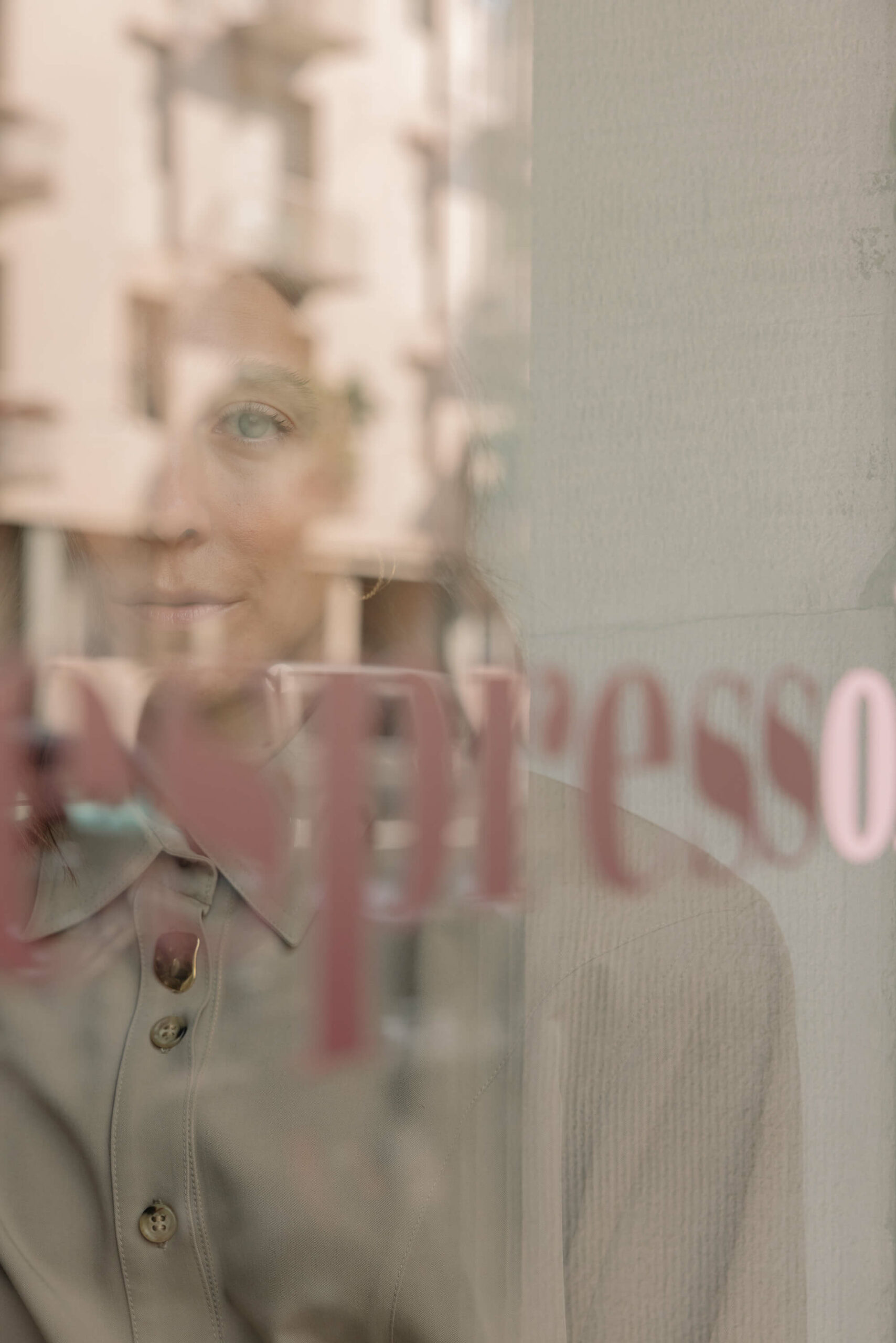 More than a brand, Espressoh looks like a symbol of a way of living your beauty every day. And already starting from the first communication move, you've managed to convey the idea that it wanted to be accessible to everyone and that you don't need to be a makeup artist to use makeup products: a concept that's so fresh and so typically non-Italian. What's your relationship with the world of beauty in general? And how do you perceive it now, after having created Espressoh?
I would work in the world of beauty even before Espressoh and, for this very reason, as I'd never perceived makeup as something "simple" and accessible to everyone but rather as some perfection that I needed to find, with tutorials to follow to learn and do something in a certain way, I wanted to create something different.
In fact, sometimes our tutorials are criticized because Espressoh doesn't teach you to do anything in particular, but I think this is why they're nice because they can inspire even the people who are not particularly experts. For example, when I see a complicated tutorial on how to do a smokey eye, I close the video because it's not my cup of tea. In the past, in fact, makeup was seen as something more complicated and it was exposed in this very nature even to people who were not interested in it, but this would inevitably push them away from the world of makeup because it's not something you can learn as a standard thing.
While before, inevitably, because of my job, I had to follow that philosophy and I, myself, would wear more makeup even because one of my tasks was to test the products, with Espressoh my approach to beauty went back to what I think the world of makeup really represents, that is the research and attention to formulas, with simplicity as the main value from a communication point of view.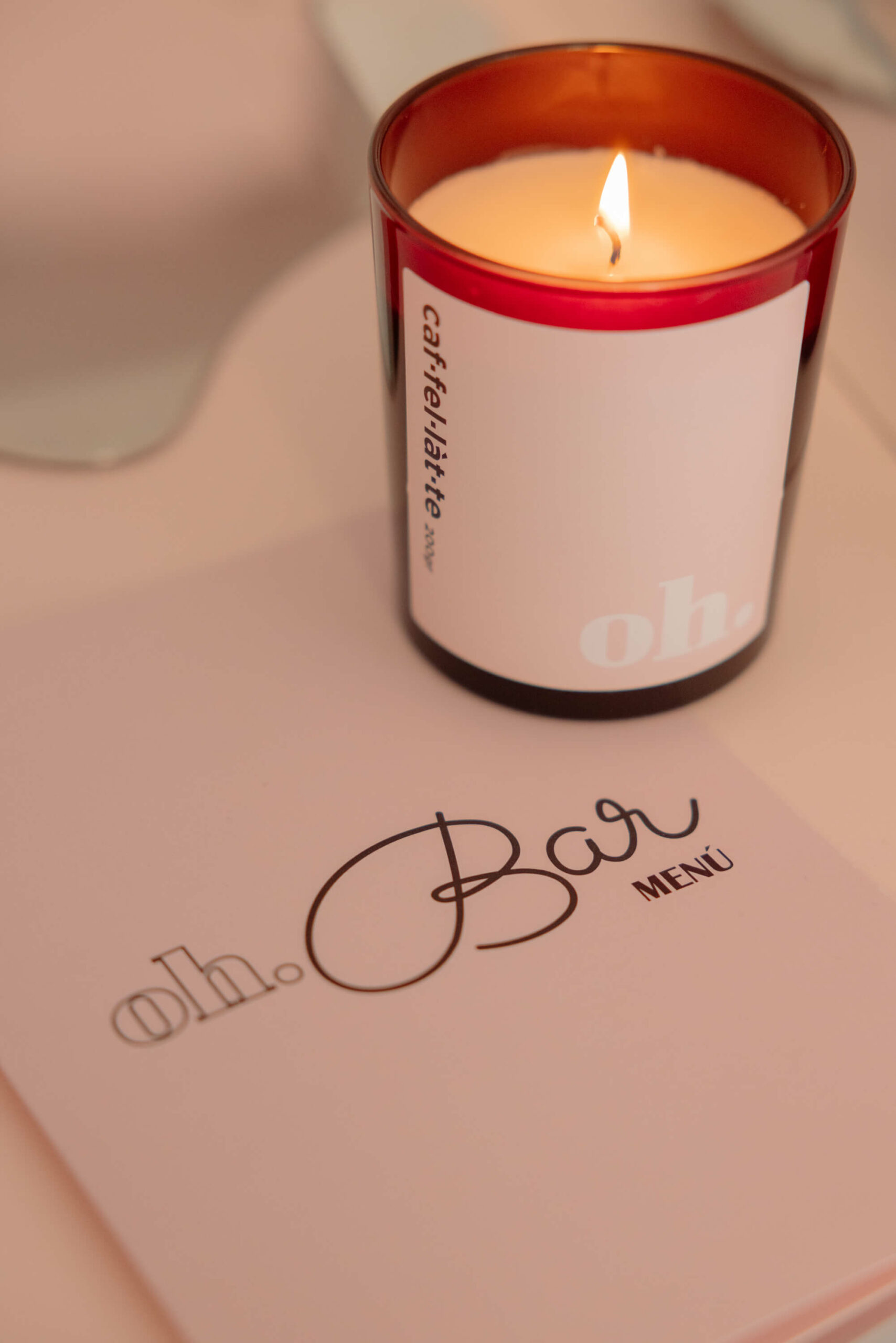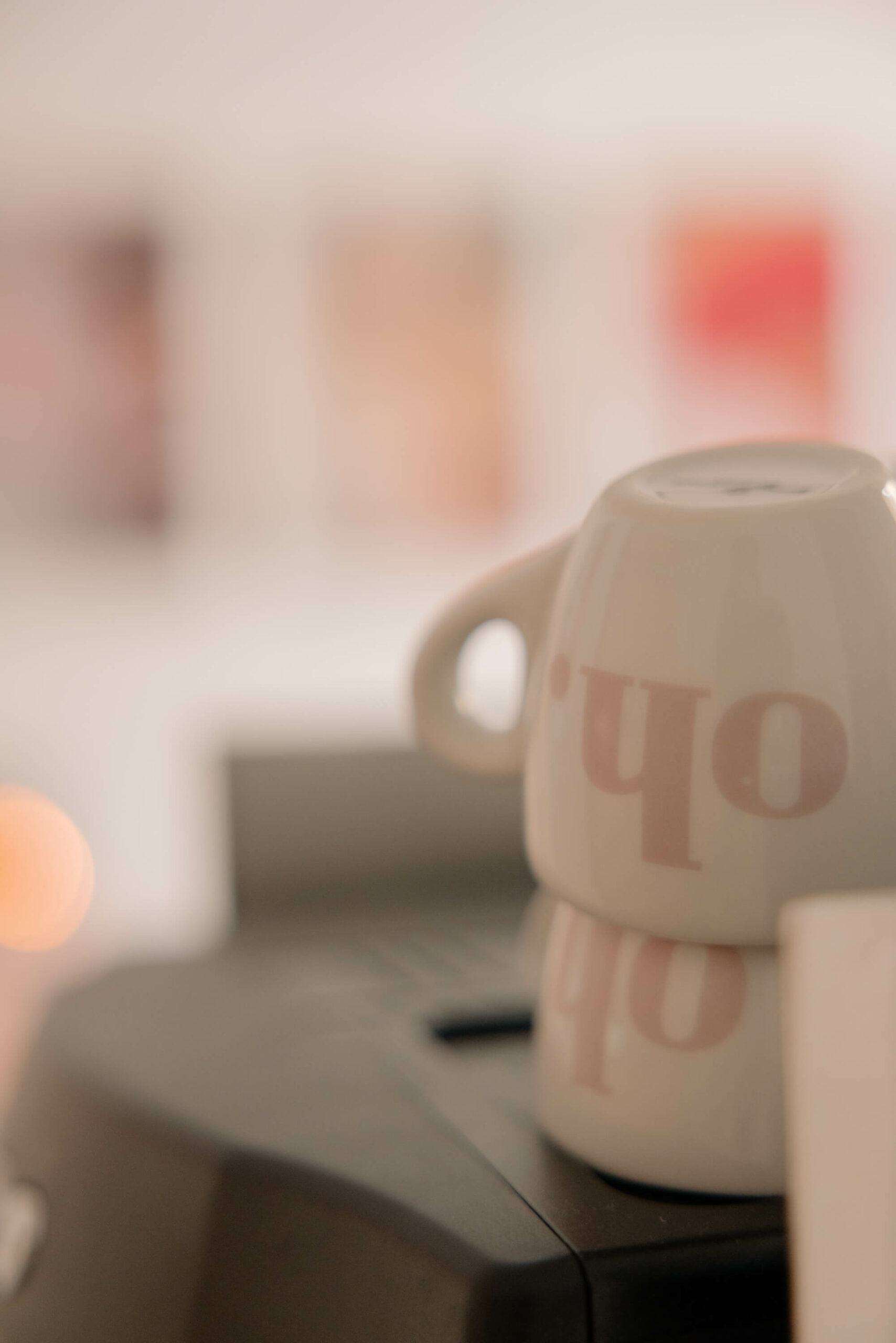 "The research and attention to formulas"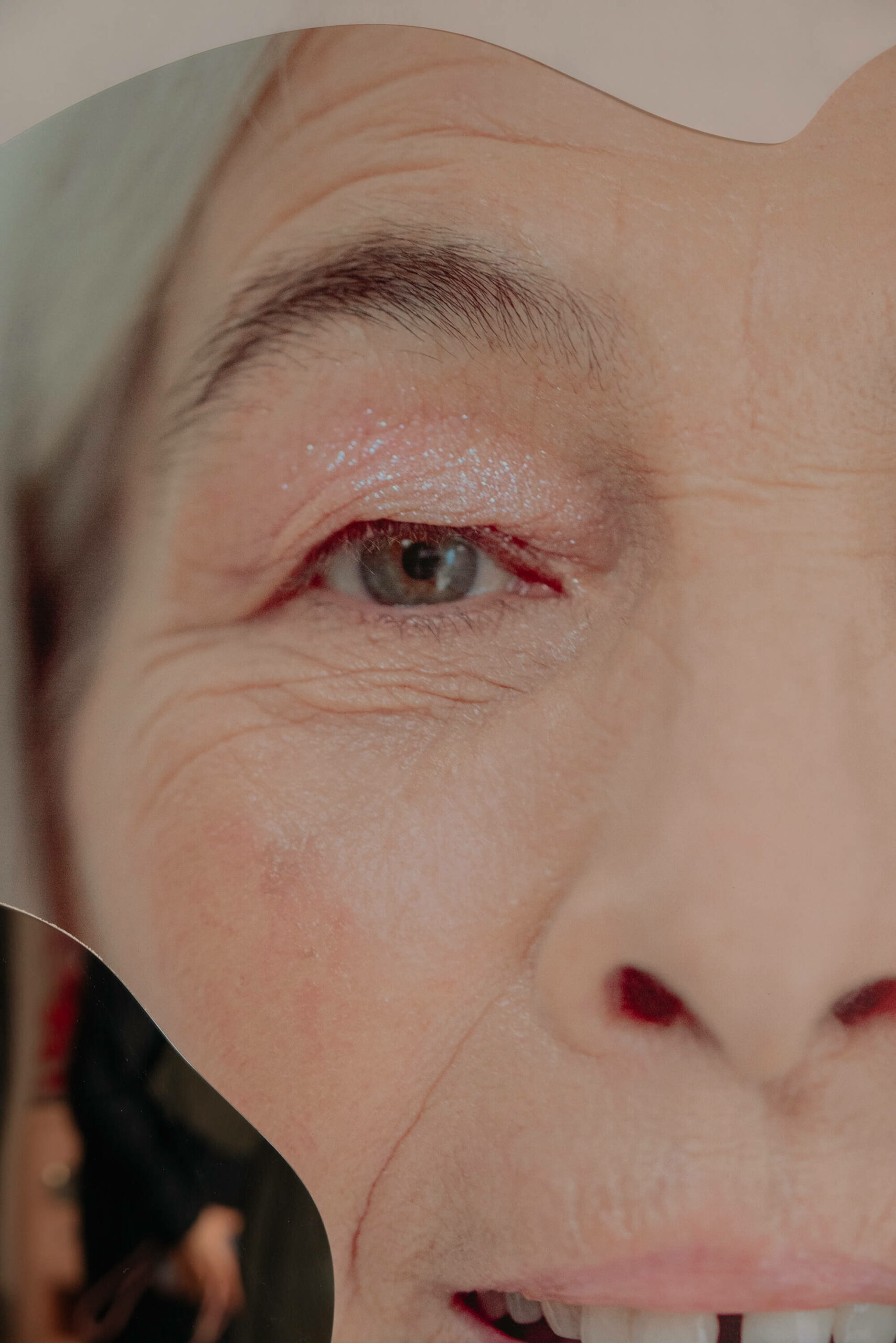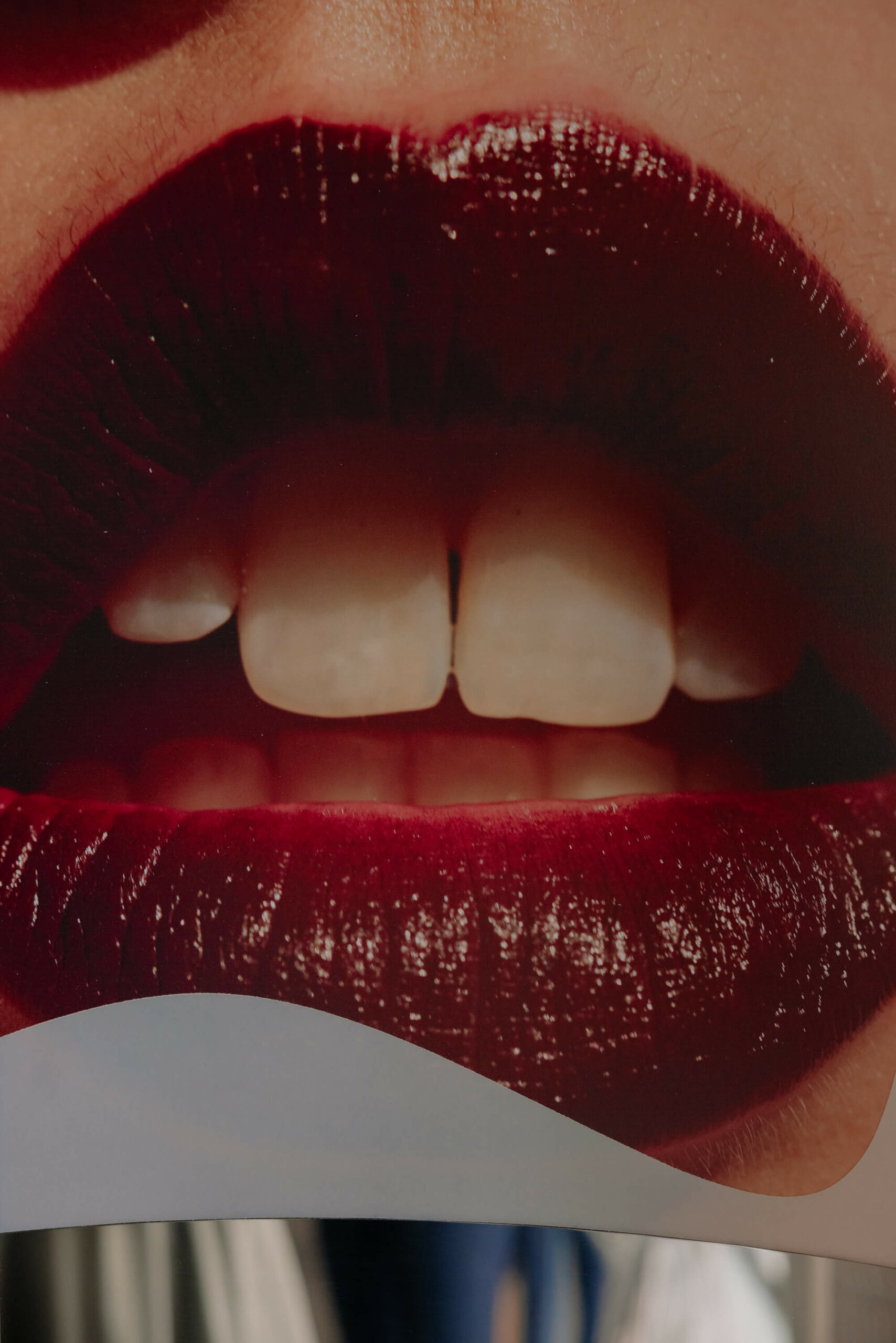 Espressoh originates with makeup products but it's also expanding its lines with hybrid products such as Dewy Latte e Ohily; do you think this will be the direction it will continue taking?
At the moment, I don't think so, we're still focused on makeup and we have so many new launches coming. These hybrid products that we have are connected to the rest of the range, but at the moment we don't have any plans to fully enter the skincare world.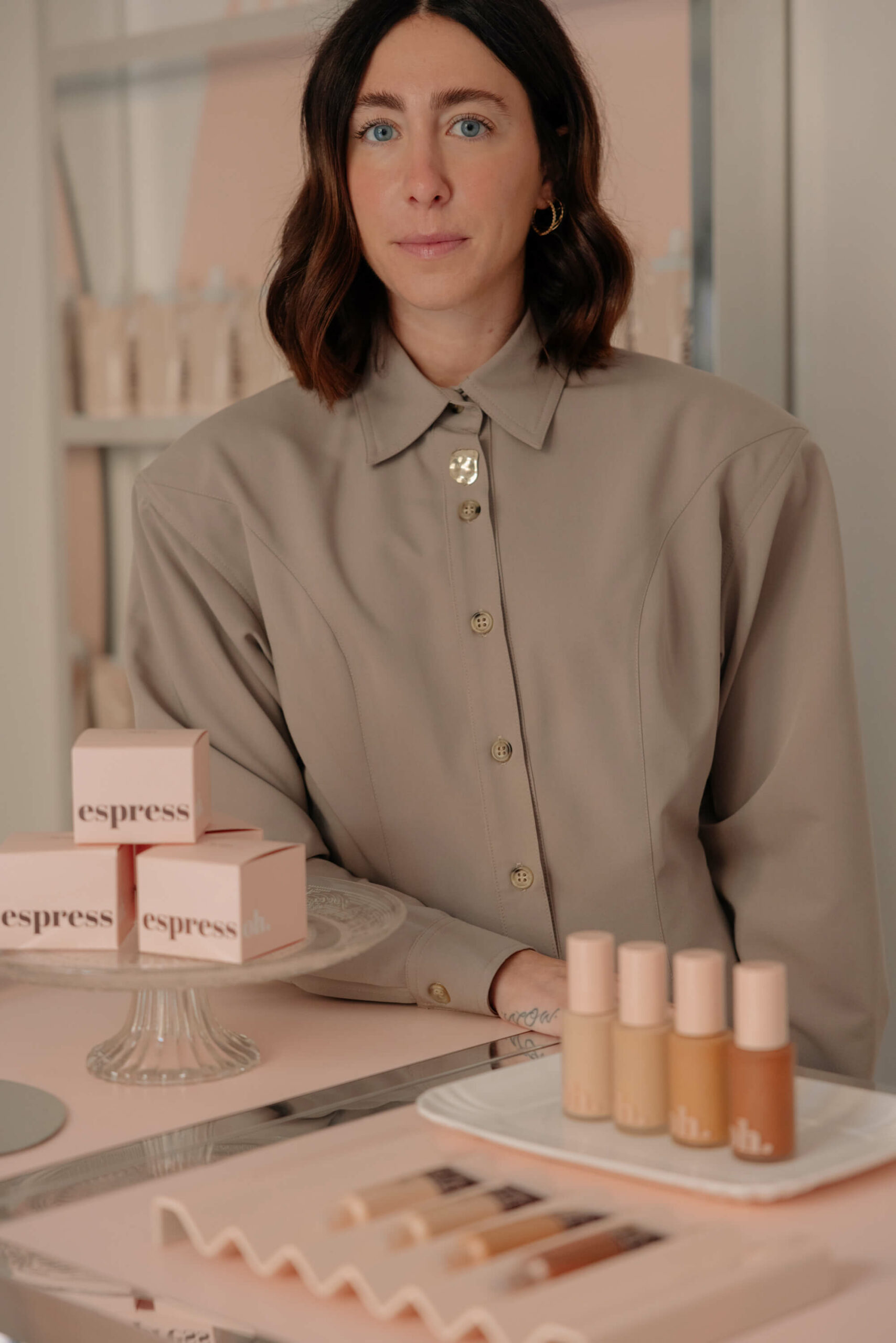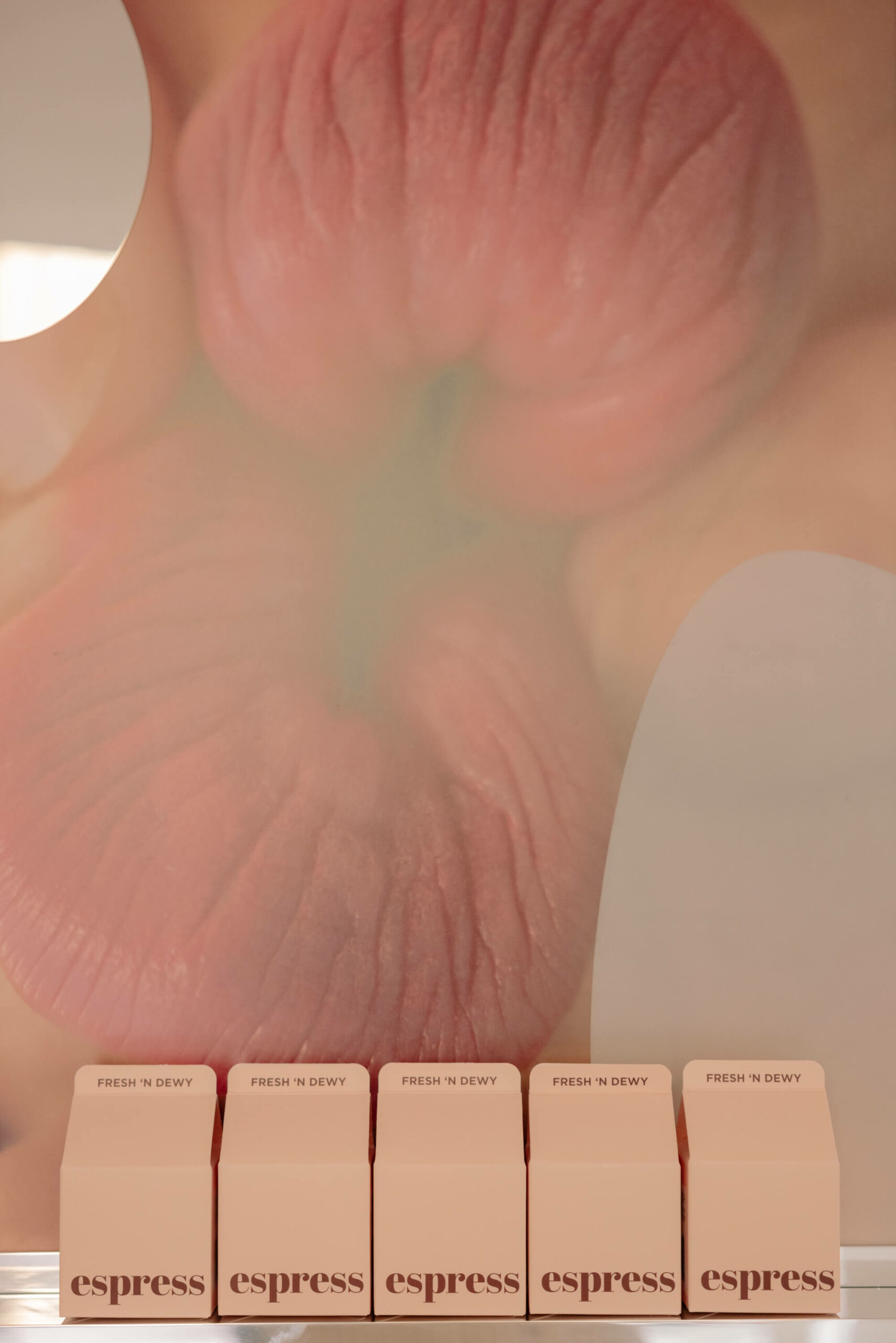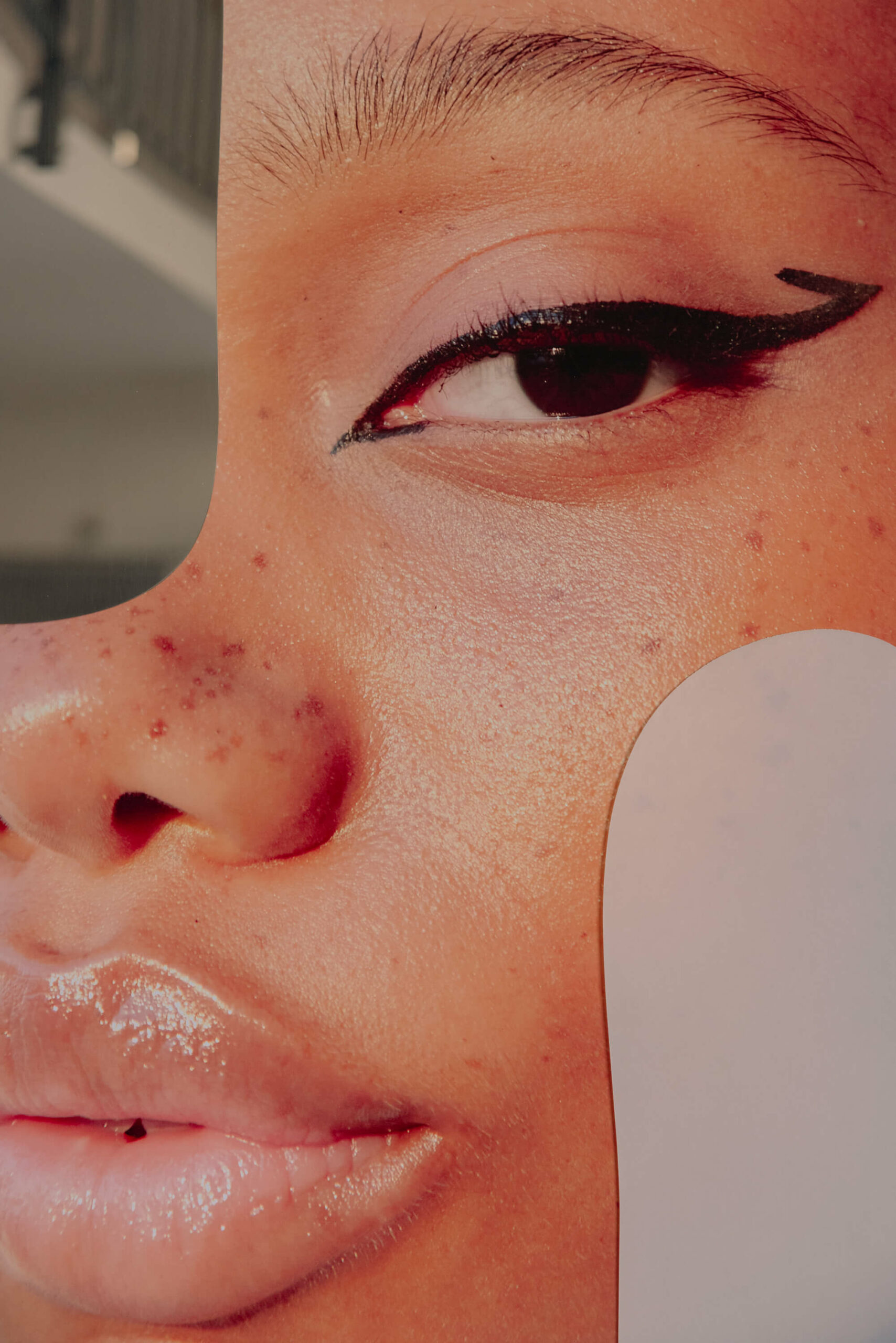 What are the Espressoh products that you feel represent you the most? The ones that maybe you use the most, every day?
Dewy Latte and Hey Bro, never without them, even if I just have to go grocery shopping, and buy bread, Dewy Latte and Hey Bro, always. I was thinking about it last day, if I had to choose some beauty products, both skincare, and makeup, I would choose these two. Dewy Latte is a hybrid product, it can be used as a moisturizer with a glow effect, and Hey Bro is ideal for eyebrows.
In fact, you have wonderful eyebrows!
Makeup and skincare aside, what does it mean for you to feel comfortable in your own skin?
It means to be able to express myself. I live beauty, and makeup specifically, a bit like I live fashion: in my opinion, they're means to be able to express yourself in all aspects.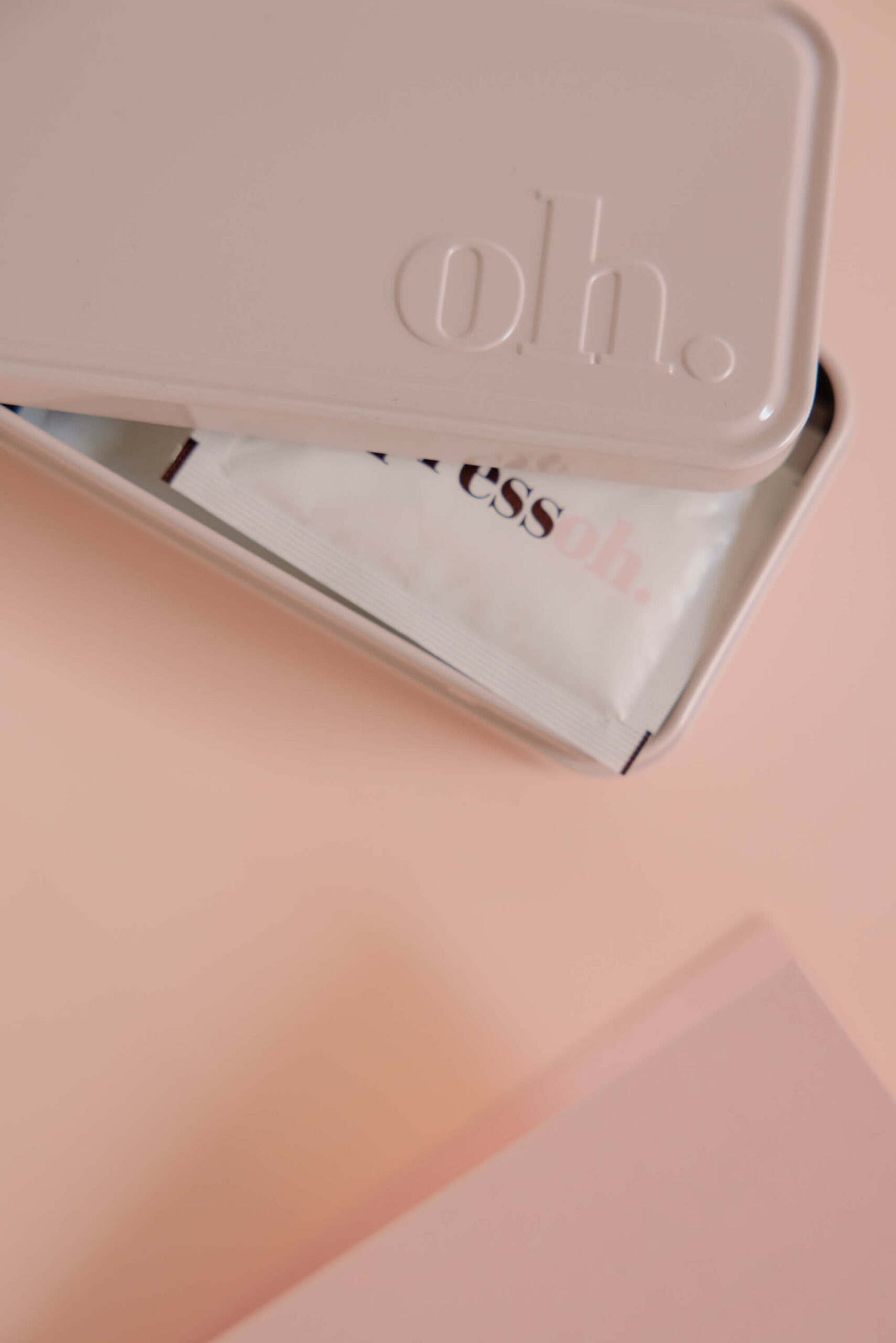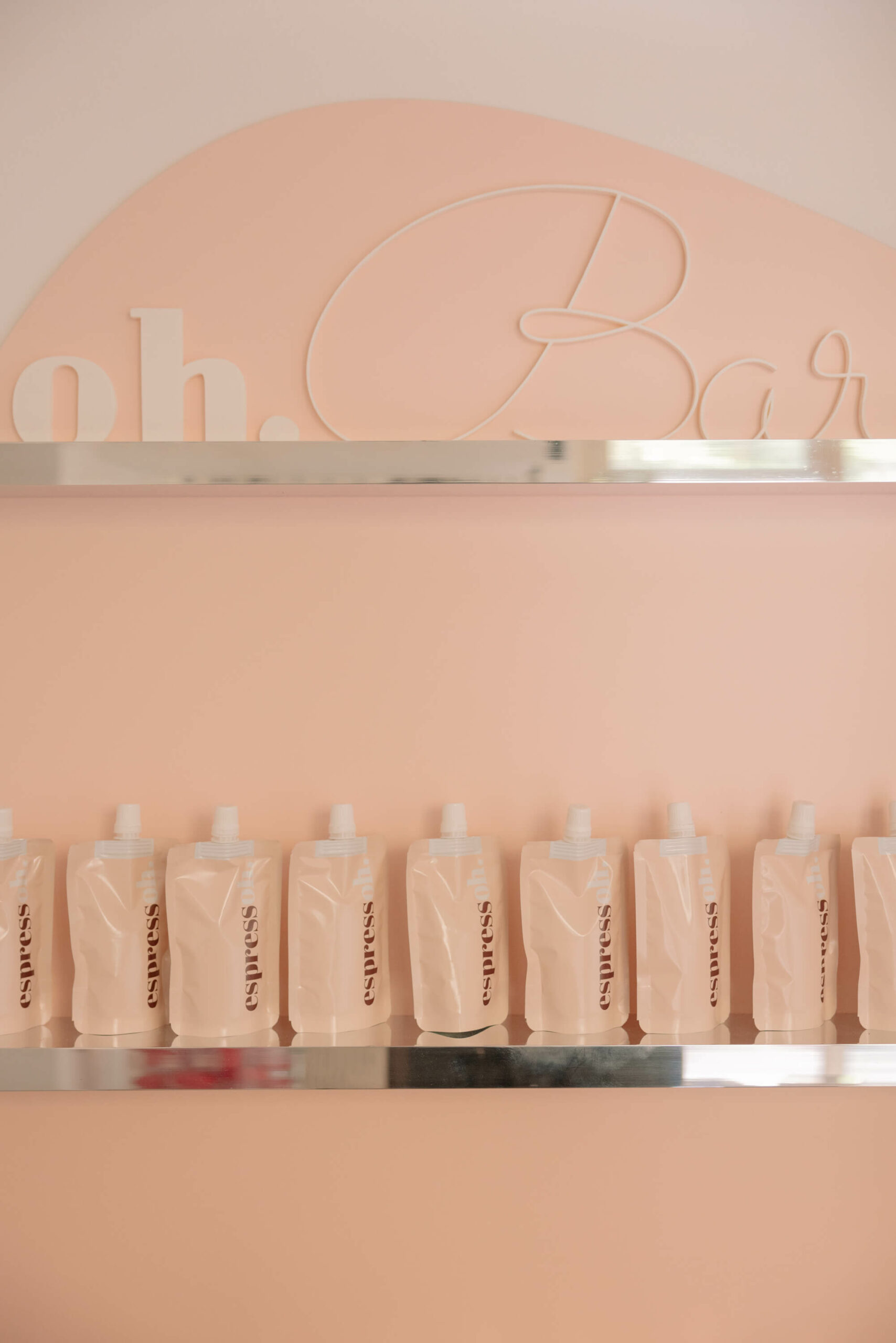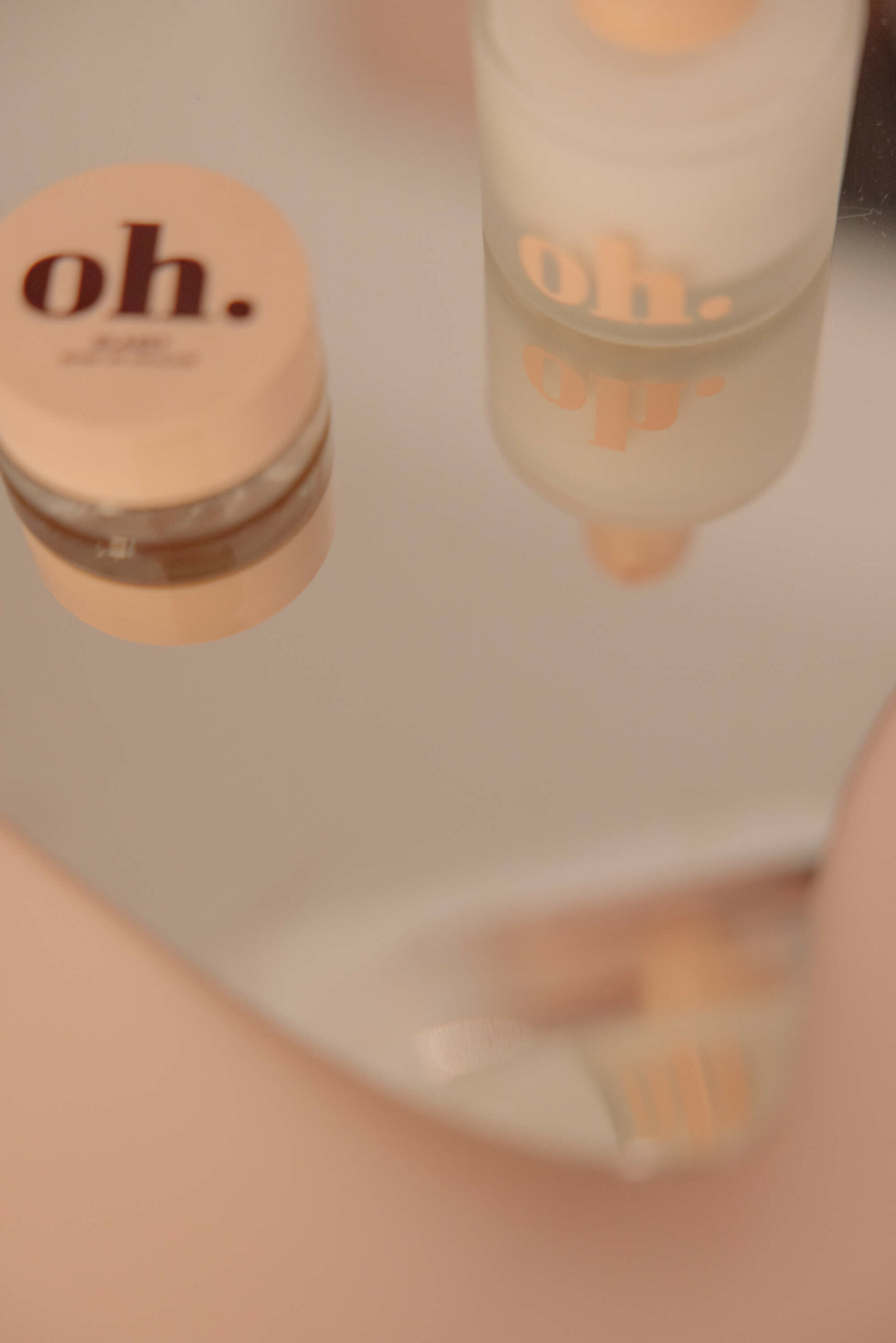 "Dewy Latte and Hey Bro, always"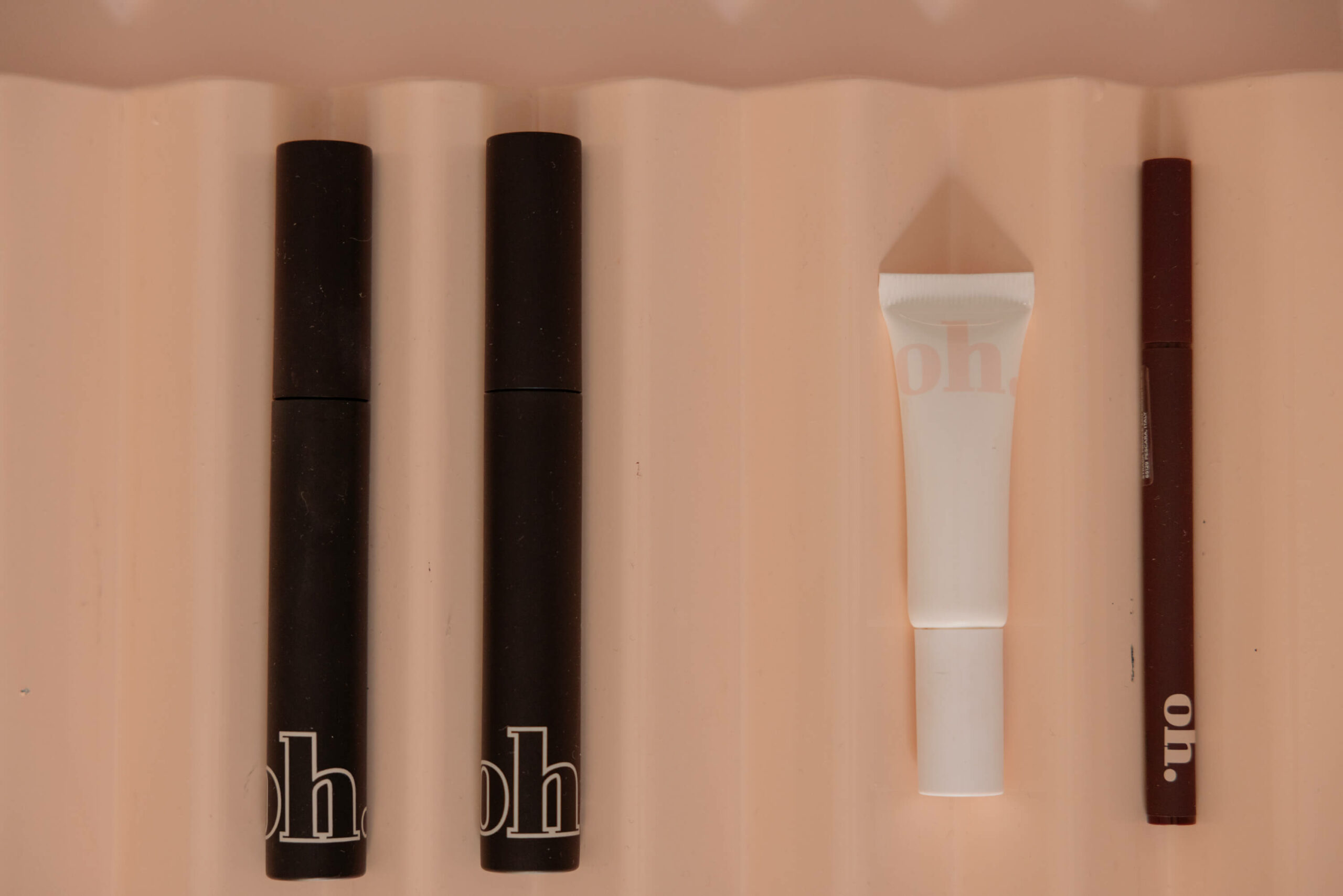 Versatility: I think it's one of the key words that distinguish Espressoh and its philosophy. Why has it always been so important to you?
Actually, if we think that before, maybe, we would have never thought that lipstick could be used as a blush, with this simpleness-aimed approach when it comes to using products, we also aim at simplifying the purchase process and pleasing those people who don't want to have too many products, offering them just a few to use in many ways.
We promote the comeback to a self-centered philosophy, to the essential.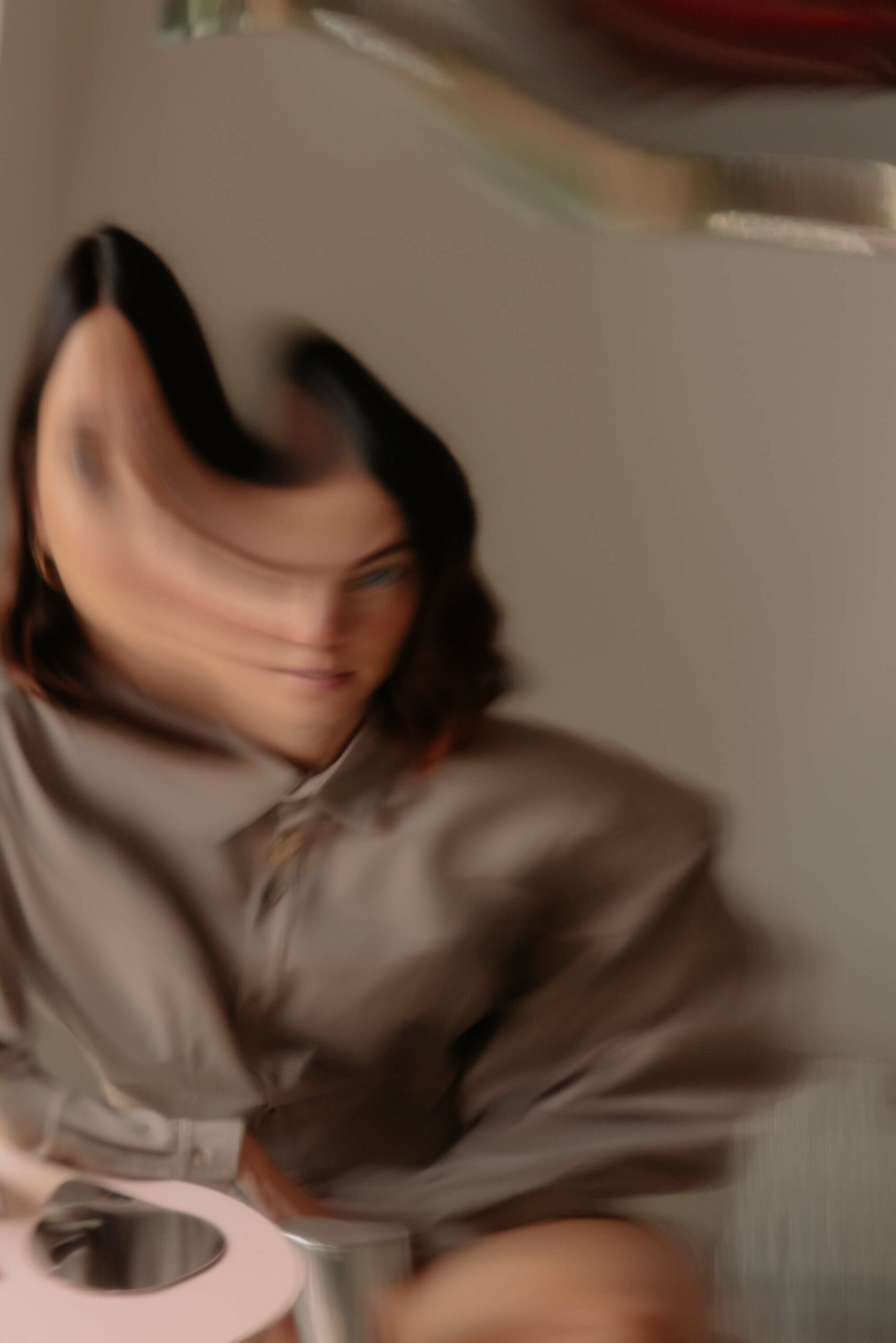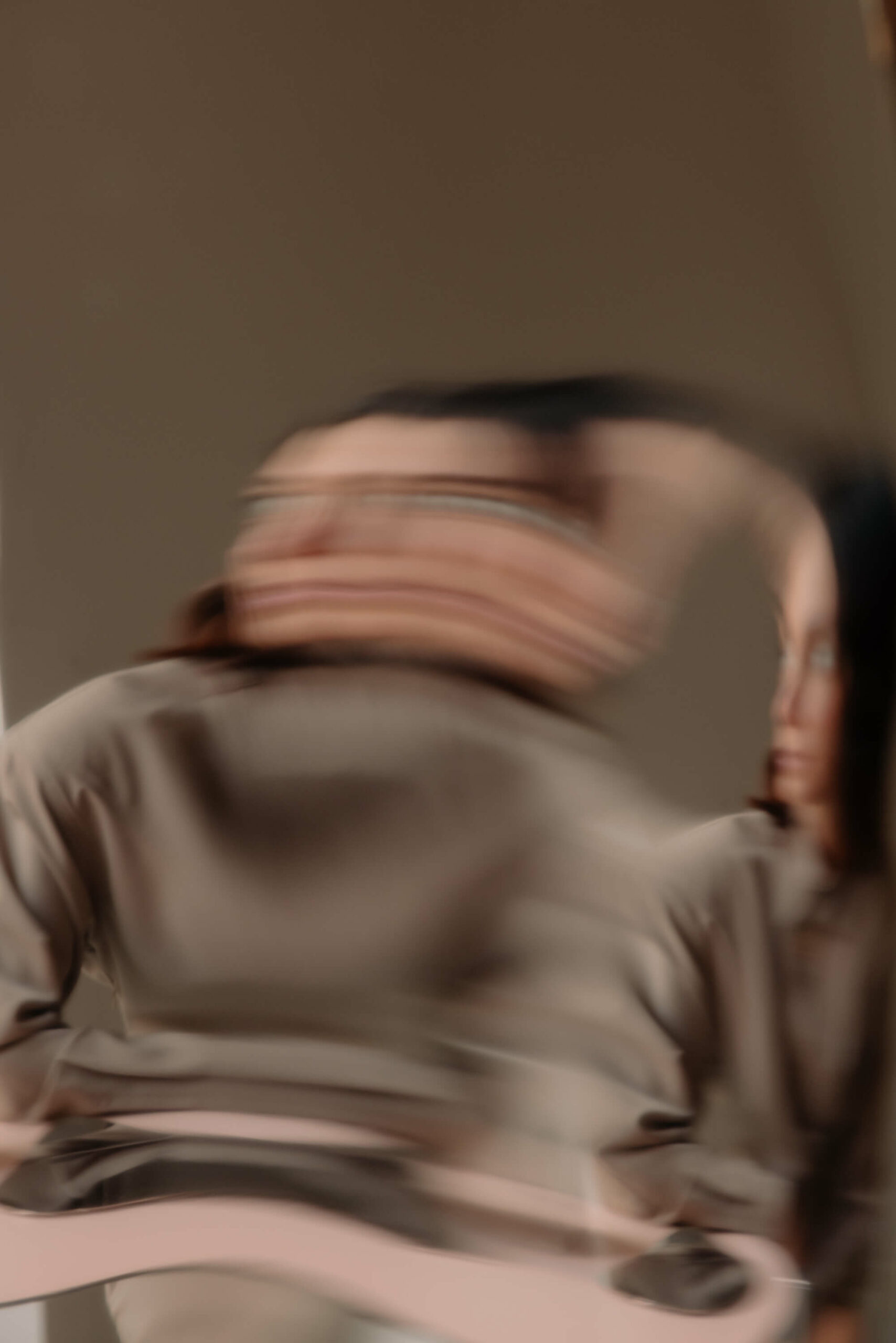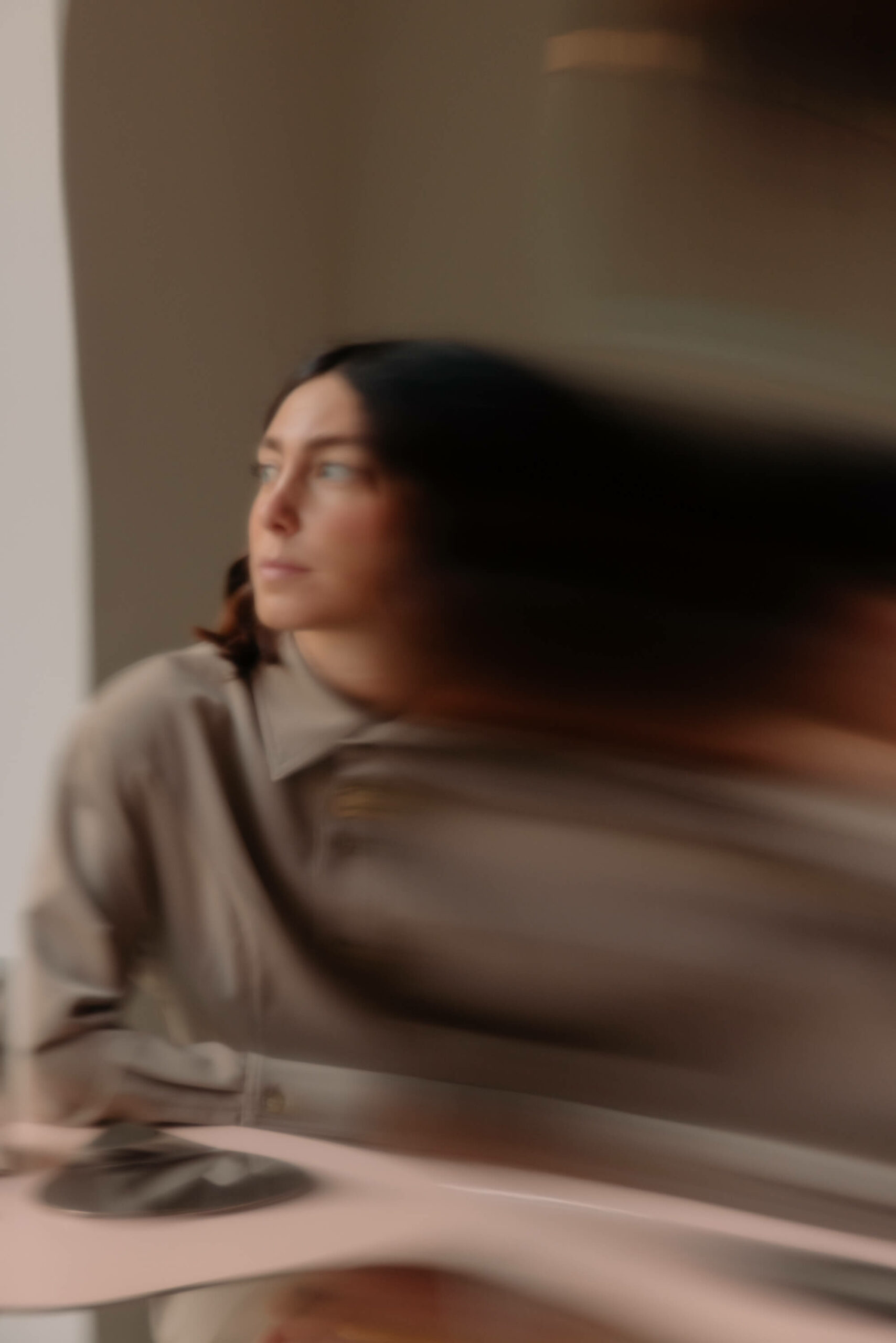 Now, with the Oh.Bar pop-up stores, you're bringing Espressoh to many more cities and to the world of those people who want to experience the brand. How do you visualize Espressoh a few years from now? Do you have a dream?
I hope that in Italy it can reach more and more people because at the moment it's related to a niche, given our communication strategy. We won't change, but my dream is to have this way of communicating, with which it's not easy to reach everyone and get to as many people as possible. So, with our pop-up stores, we want to get close to people from cities that we've never reached, like Naples, Bari, and Southern Italy in general, as we've only distributed our products in Rome, Turin, and Milan so far, which are our main cities of interest. Another goal is to make the brand increasingly known even abroad, at least as much as it's known in Italy today.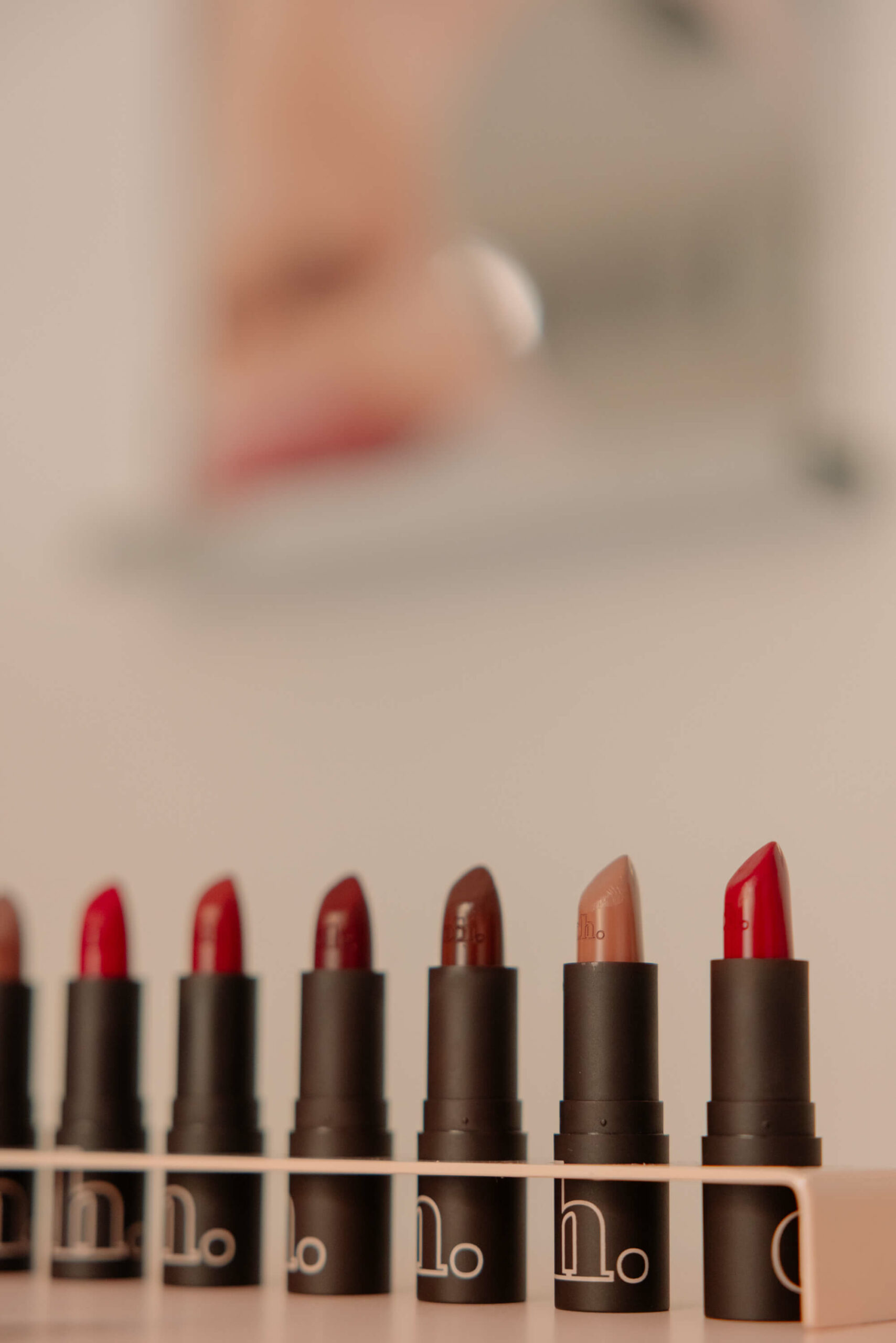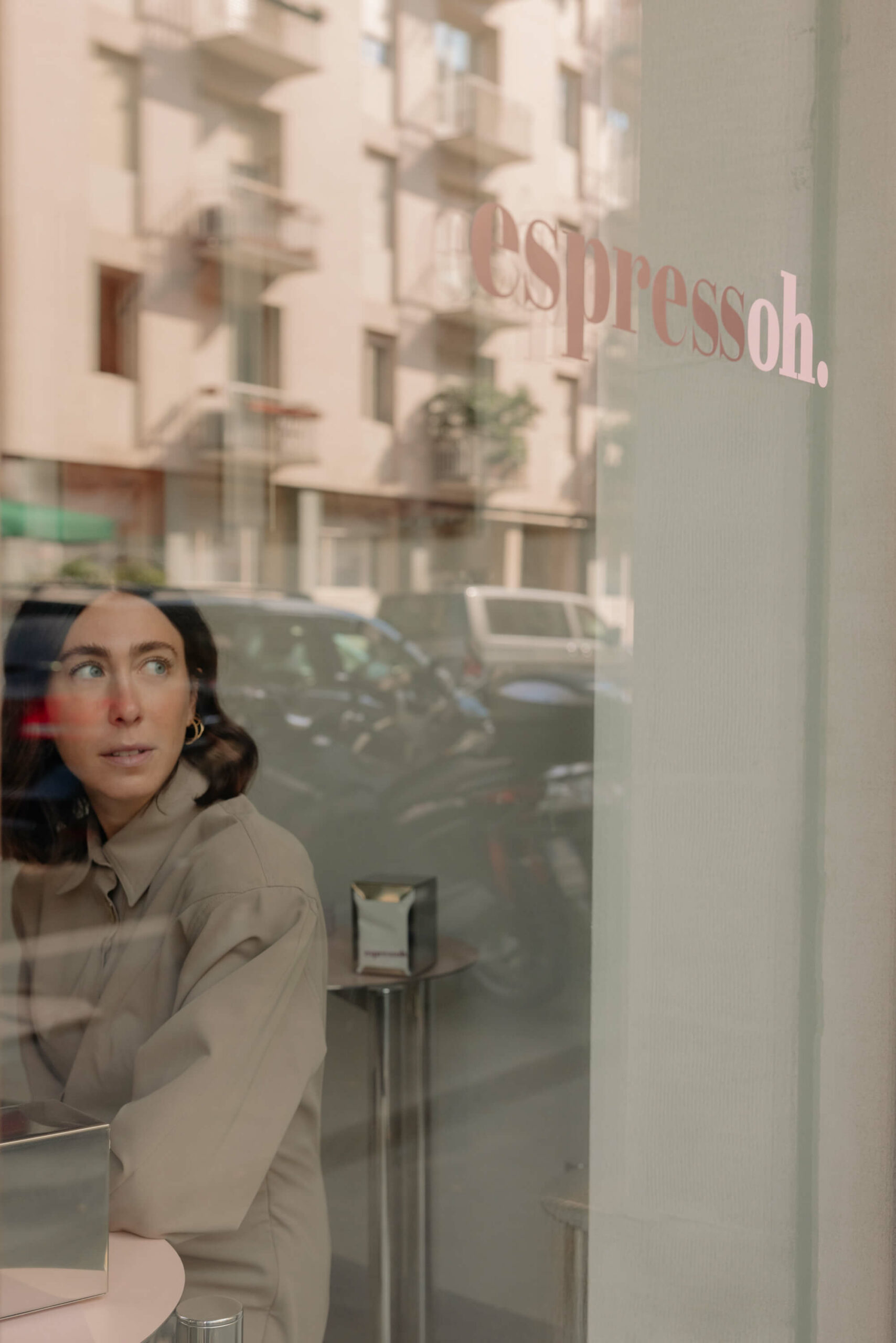 "With our pop-up stores, we want to get close to people from cities that we've never reached…"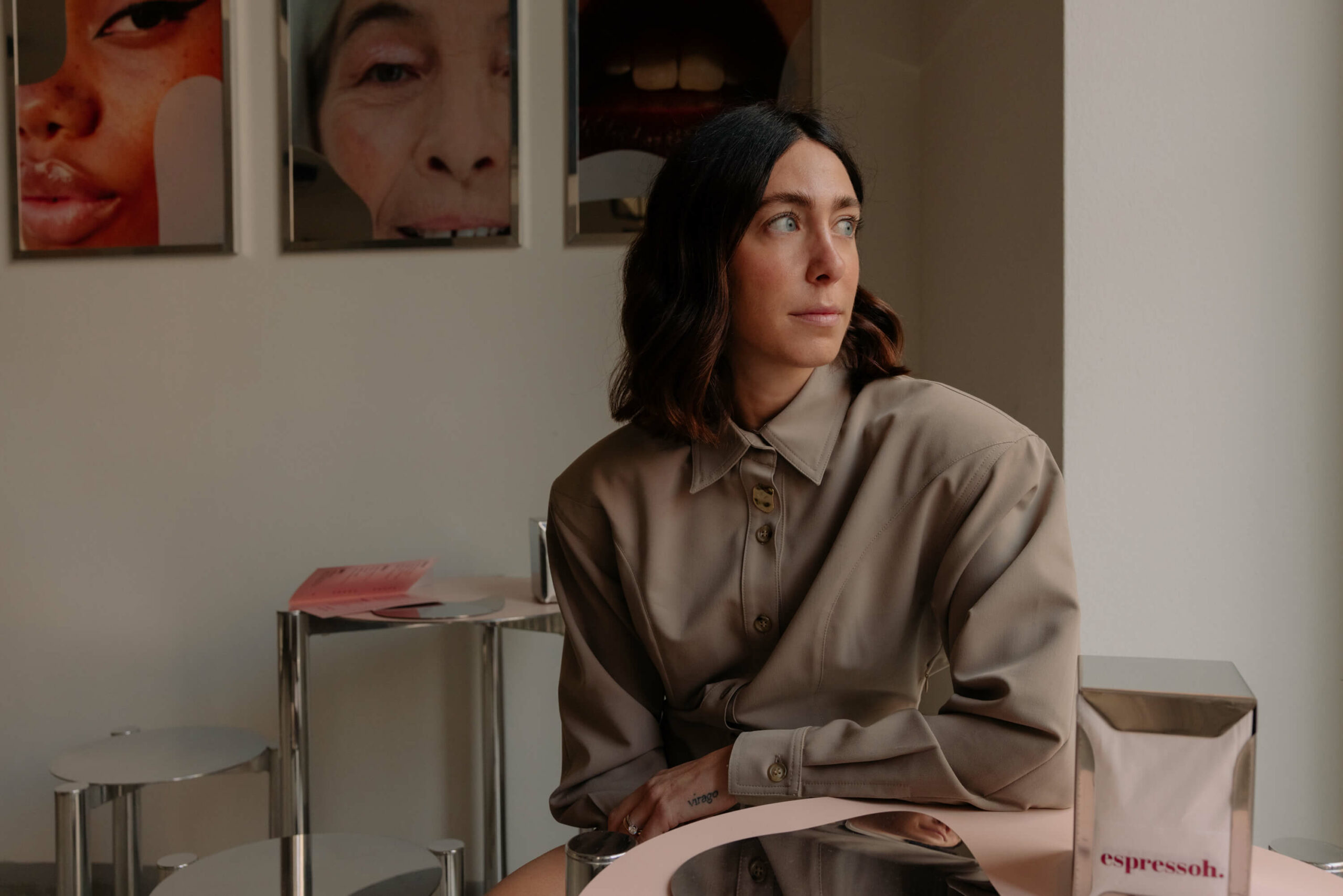 I think the beauty world is very much connected to mental health one, to the concept of feeling good about our true selves, and I think it's a continuous evolution of ourselves and others. How do you think that Espressoh is playing this part in this sense?
I agree with you and yes, I think we, in our small way, contribute to the mental well-being of some of our clients, in fact, we receive continuous feedback from girls who, inspired by Espressoh's communication, feel more confident in showing their skin with no makeup and with or without imperfections.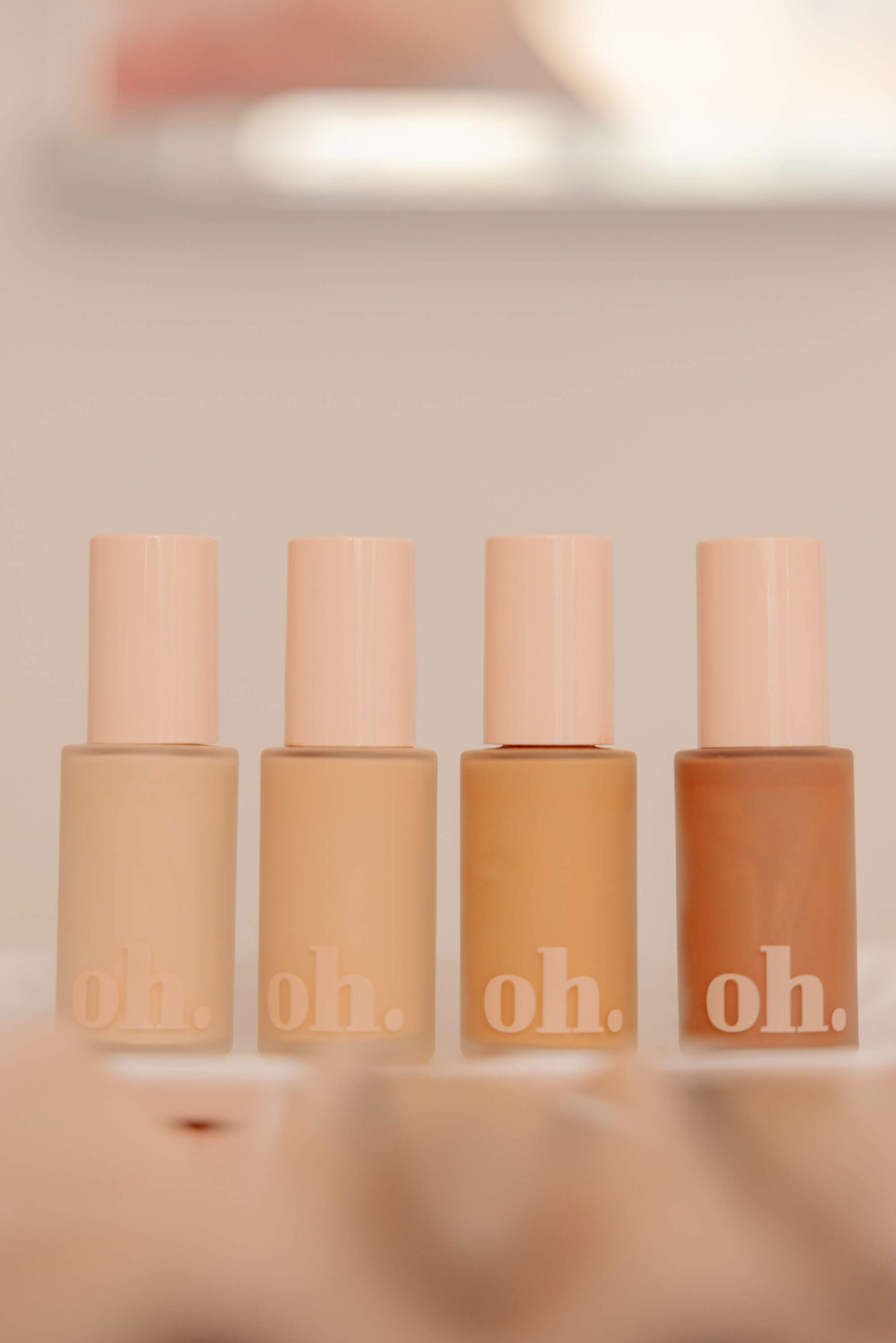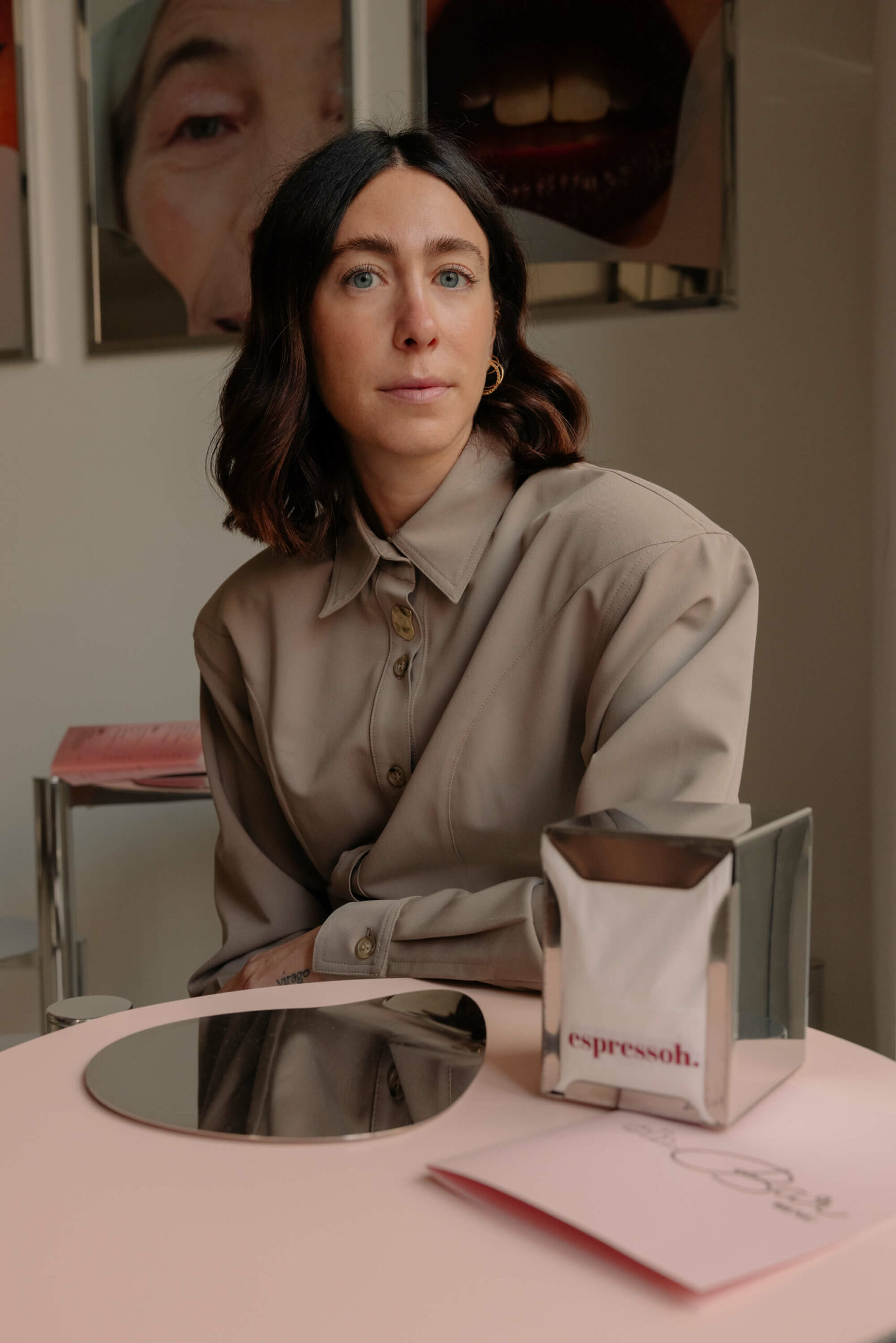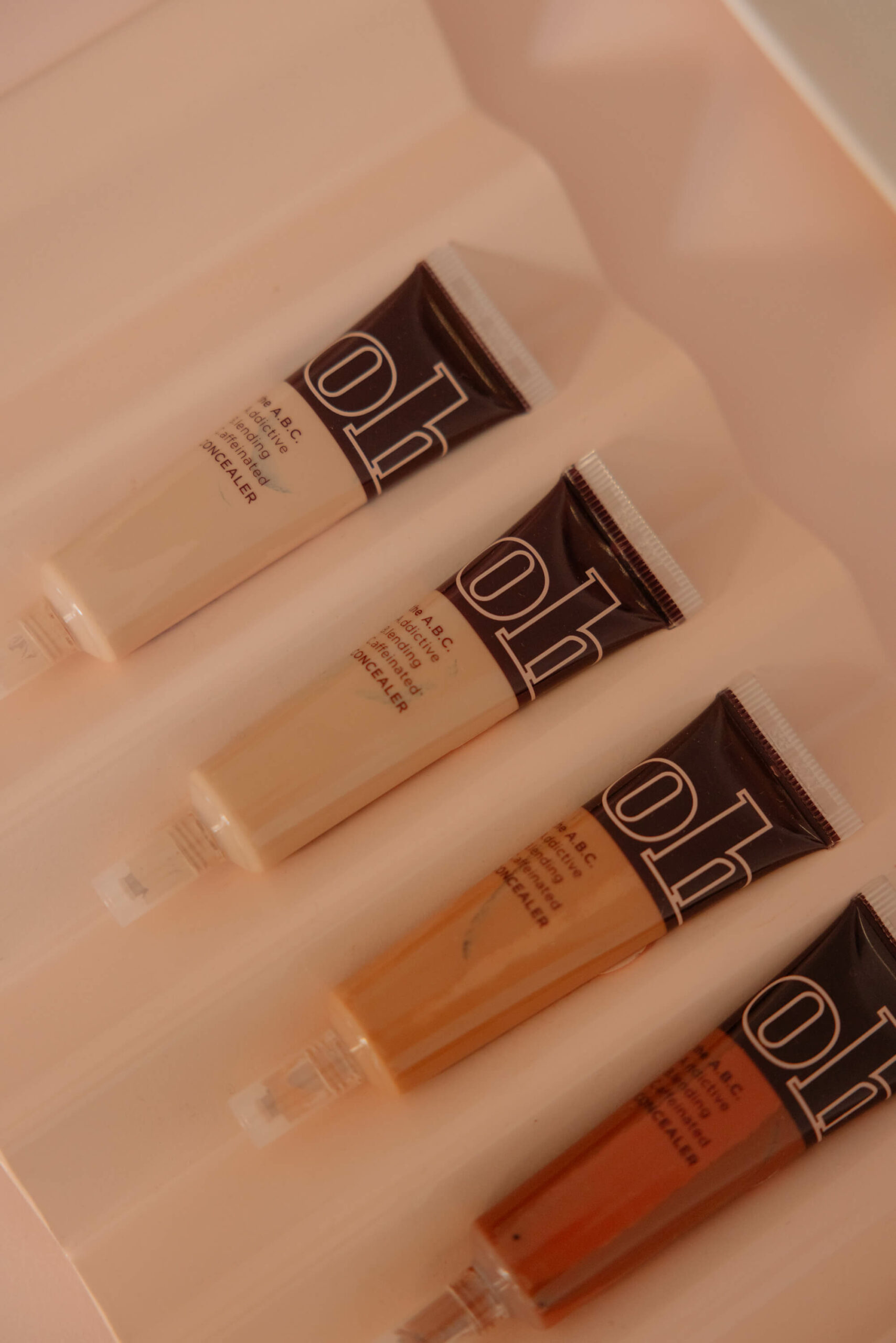 How do you like your coffee?
Espresso, made with a Moka pot.