On a sunny afternoon in Venice, after having seen the movie Brawl in Cell Block 99, we had the privilege of meeting the cast. Not much often happens to be able to talk to those we have just seen on the screen, after a few minutes after the screening. But we almost always would love to do it and to ask a thousand things to those who created the characters, the atmospheres: how did you work on that gaze? How did you get that emotion in that precise moment?
To meet Vince Vaughn and Jennifer Carpenter, followed by the film director S. Craig Zahler, was a real emotion and experience that we won't forget. This is because they presented to us as "simply" artists, without that aura, typical of the Hollywood stars: true, humane, empathic and available. They made us feel "home" and opened the doors of their film, making us understand what this movie meant to and making us love even more what we saw.
___________________________
A former boxer named Bradley (Vince Vaughn) loses his job as an auto mechanic, and his troubled marriage with his wife (Jennifer Carpenter) is about to expire. At this crossroads in his life, he feels 
that he has no better option than to work for an old buddy as a drug
courier. This vocation improves his situation until the terrible day that he finds himself in a gunfight between a group of police officers and his own ruthless allies. When the smoke clears, Bradley is badly hurt and thrown in prison, where his enemies force him to commit acts of violence that turn the place into a savage battleground.
The cast of this disturbing and emotional movie "Brawl in Cell Block 99" is composed by Vince Vaughn, Jennifer Carpenter, Udo Kier, Marc Blucas, and Don Johnson.  For the director S. Craig Zahler, "Brawl in Cell Block 99" is his second feature as a writer, director, and co-composer. The film follows Bradley through tragedy, success, incarceration, mystery, and violence, but it is his relationship with his wife Lauren is the beating heart of the story.
About the main characters, the director said: "Jennifer Carpenter plays this key part and proves once again that she has few creative peers with her layered and heartfelt work in this picture. I had also the great fortune of collaborating with Vince Vaughn, who played the lead and exceeded my already high expectations for him both as a performer and a human being. Fans of Vaughn will be floored by the work that he does here as the former boxer and incarcerated drug runner Bradley Thomas. Rarely do actors so convincingly transform themselves to the degree Vaughn does in this picture, a performance that is equally masculine and nuanced".
All of these elements build the strange and brutal world of Brawl in Cell Block 99.
Get ready.
_________
May we talk about that amazing scene when you burst the car? I was just "Damn!".
It was an incredible scene.
_________
Vince: Well, we talked for a while of the character, whose voice is so powerful because he had the worst time. You lost your job, you got fired, you come home and one thing that means anything in your life is obviously your wife. Then you come to find that there's this betrayal, and I think this speaks a lot to the character. That he has a lot of rage in him, unleashing out, and it hurts. But it's strange and he certainly doesn't want to be violent towards her, he doesn't want to be that person. So he gets himself a bit outside the house when he's not able to control himself, so it's kind of a way to manifest his rage, to let you know that there's something powerful and somehow uncontrollable.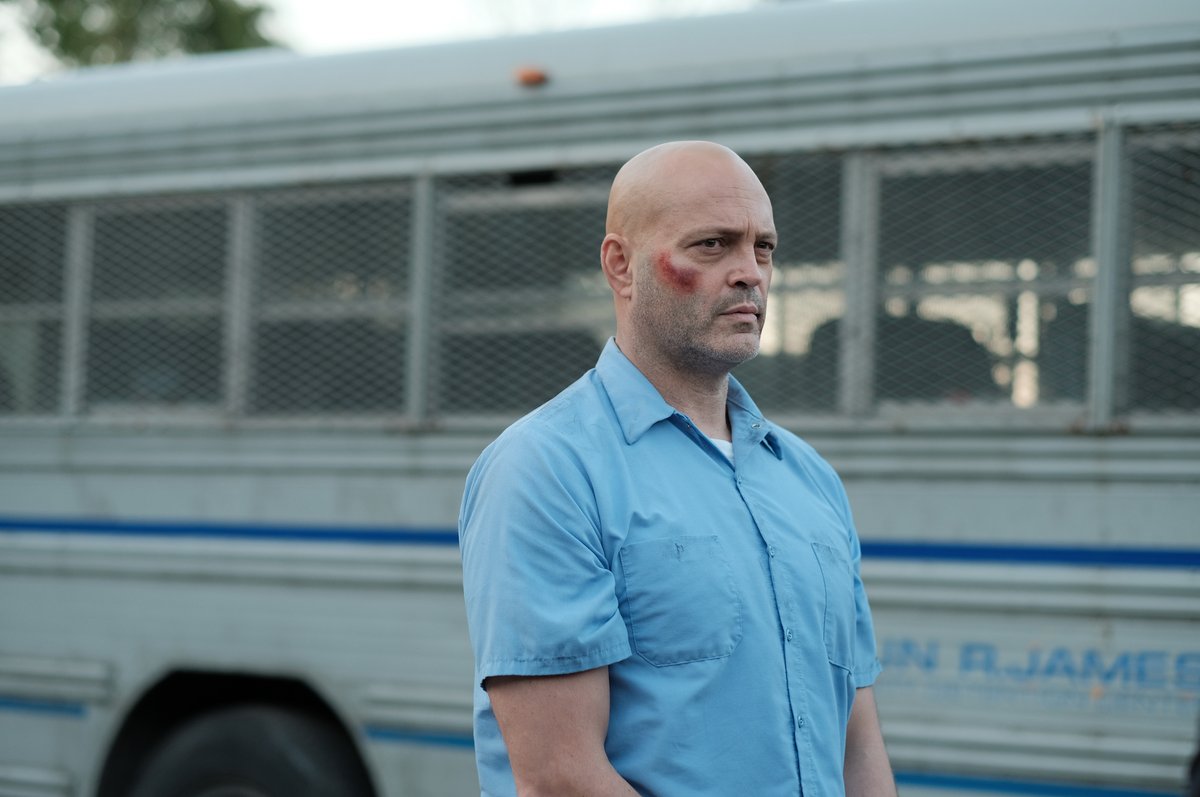 He's able to focus on the car in that moment and get past that initial sort of instinct of hurt and rage and being able to sit down and have a conversation. And really, during the reading, this was the scene why I wanted to do the movie, the conversation they had afterward because I find it surprising that he sort of picks his responsibility in that journey. And I kind of fell in love with the character, that he was able to forgive her, have empathy for her, even choose to look forward and try build something both kind of accepting his own flaws at the stake.
It moved me.
That it's actually terrific that, in the worst moment of feeling betrayed, he felt empathy and that kind of love for her. I think that's really high level of caring about someone, sort of having a high emotional IQ.
Craig: I wanted to work with Vince and I remember working him through that moment when Bradley learns what Lauren has done and then takes it out to the car. This was the defining moment for the character that just set up that there was this guy with a tsunami of rage in him and he was dealing with suppressing it.
_________
Craig said you were fully committed to the very physical and that some dangerous elements of the action are gonna be shot. How were those scenes presented to you? And what were the dangers?
_________
Vince: Well some of the dangers are that you are doing these shots live, at multiple times, with multiple people, and you really have one shot and those are real punches… I think it's also about the execution. You know that you have your character point of view, you know that there are not going to be cuts, so you had to wrestle. You couldn't always be technical, you had to get to a point where you had to be a little bit on the edge.
Craig: There was one shot that we did nine times but, however we did this, he was getting clogged in the ribs. There was never a moment when we felt like we needed to stop shooting, but we needed to have people who were gaining and also people who were skilled enough to do it, with a boxing background and skills as wrestlers. Vince learned this pretty quickly, so there was never a moment when we had to shut down the day. But this was the most dangerous way to do this and it feels all the more authentic.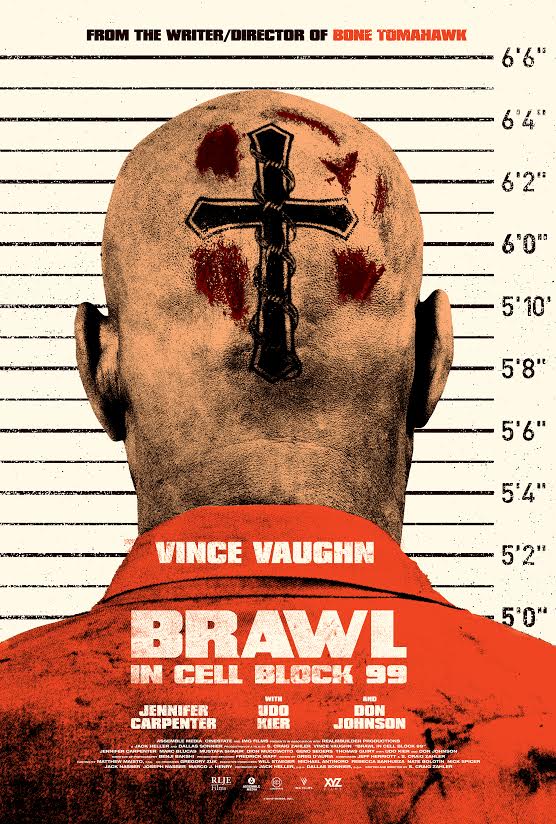 _________
Jennifer, do you feel like this was the most challenging role in your opinion?
_________
Jennifer: I think that it was challenging in a way that I loved. With a writer and director like Craig nothing is left unexamined, literally, everything is focused through his lens. There is action all the time. So even those faces and the first scene, when we're not talking… all these are about me pulling back the rage, not saying what I really want to say to this man, even though it's very communicative.
So it's challenging because he demands realness, everything is very visual and Craig helped me shave off the performance aspects until this feels and looks and sounds as broken as she is. It's the most honest work I've ever done.
Craig: I remember there was this scene on a particularly challenging day of the shoot. A disastrous day, all the shit was going wrong. We had this really awful day. Jennifer went through the movie without any particular question and then there was this shot where she had like ten things going on, and we just kept working on it and by the end, she had all the 51 flavors. But if I show you this, frame by frame, I can show you all the 51 flavors of what she's doing. I'm always a big fan of Jennifer. She's authentic and it's great.
_________
Vince, you are the superhero fighter but also the guy who winks at his wife because he can't say I love you.
_________
Vince: That wink was improvised, by the way…[laughs]
_________
I think that there's a lot of violence but this movie is also about love, what do you think about that?
_________
Craig: Oh, for sure. I mean, it's the driving thing of a wounded couple in the beginning that drives them to go to a better place and turning a blind eye on something they don't think it's right in terms of the profession Bradley is going into. That's love but it's also recovery from hurt, you have two people that have different wounded pasts and a shared past that's pretty damaged. They are trying to recover and deal with pain.
Love is there, redemption is there, but dealing with physical and emotional pain is a runner throughout.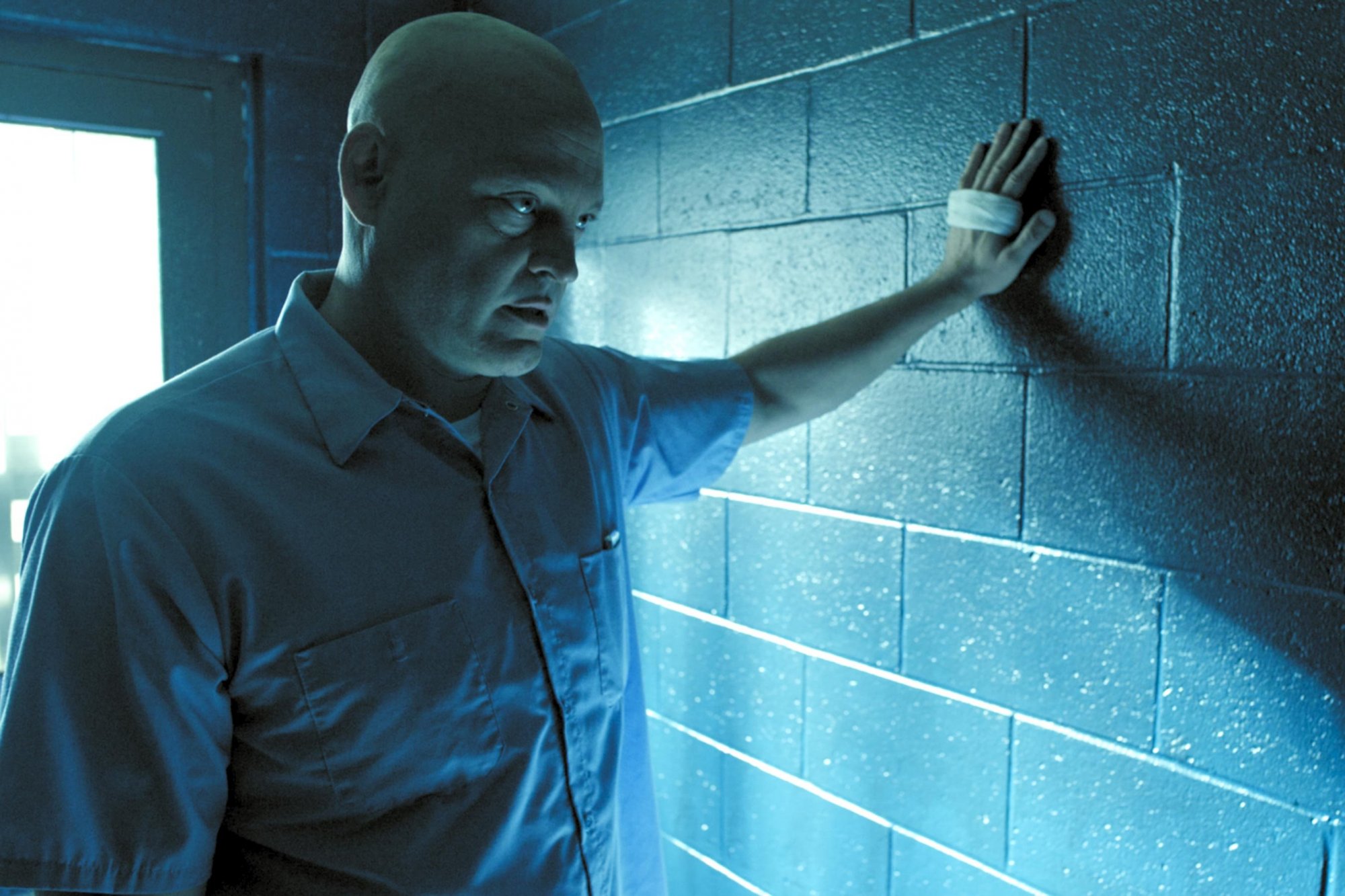 Vince: You're responsible for your own bad choices. Bradley makes a decision he doesn't want to look at. There's this scene when he's driving and there's this drug addict that's struggling with addiction and he's completely out of his mind and he looks at this man, he sees the effect of what he's doing. You know, he completely sees it. But then he goes on and continues with this job, and it's not like he's unaware. Craig is making him responsible.
What makes him authentic is that he knows he's making decisions that are hurting people, that goes against his moral compass.
_________
Music in your movie is a protagonist, but it also follows the protagonist. How did you work with this with Vince?
_________
Craig: I mean, I wrote the music, so the idea was that Bradley had to be listening to music of this type. He and a character that's philosophically similar but actually completely different kind sort of guy, who would be easily labelled as a villain, would be listening to the same sort of stuff and also living in a similar sphere of being oblivious to what's going on.
So it was written around the movie, while I was editing it. Sometimes it's a theme, sometimes it gives another layer of what you're watching and sometimes it just makes the point of what going on.
Vince: You are in very authentic relationship scenes and then it's kind the movie is having fun with the collision of these stories, right? And the music sort of suddenly is there. Then it's really graphic and I was really amazed, and then at some time I was really moved: so there was real mastery in this, to get every tune of the movie. The tone goes off and you can feel how authentically the scene is working: he balances tones and allows himself to go to all these different places. It's tonally much more complicated and rich. It executes the concept really well.
_________
Vince, you did season 2 of True Detective: can you compare small and big screen?
_________
Vince: I like a lot the director, I think he's a unique and critical voice. But it's different. I love movies, I used them as a kid to escape, I love the experience of cinema, but I also like to stay home and watch things. I think it's just good material, younger people sort of binge-watch things, so the studios are interested. In movies you're able to fit in: music, character relationships, a couple of backstories, things you want to see, challenging our ideas.
I think that film people are really embracing it because they want a bigger experience, at the same time as I think that television stuff is quite honest: we like to spend time with the character.