With "Euphoria," Valeria Golino explored a difficult theme in life with all the colorfulness and apparent stupor of superficiality: a superficiality which is, though, only an illusion, a tool of the mind to protect itself. To forget.
"Euphoria" is an interesting vision on the most difficult time of one's life: when we lose someone we are given, through that, a glimpse of our own mortality.
When Matteo [Riccardo Scamarcio] discovers that his brother Ettore [Valerio Mastandrea] is terminally ill, all of a sudden all the titanic weight of death, of the fragility of his own mortality, crushes upon him. Ettore and Matteo are different and they've never been much close, but how can they find their bond in the most fragile moment of life without falling apart because of their differences? In this game of forgetting and forcing others to forget, the colorful light of parties and of a luxurious lifestyle (Matteo's "surface," the fragment of himself he shares with his friends and shows to the world) meet and clash with much darker, deeper themes: themes that, perhaps, our nature tries to keep at bay with lies, with colors, with a sense of, exactly, euphoria.
We met Valeria in London, on the occasion of the Cinema Made in Italy Film Festival: days of international celebration dedicated to the novelties and gems of Italian Cinema. Even though Italian Cinema is a strong presence in November's BFI London Film Festival (when we met Valeria for the first time for her role in "Daughter of Mine"), these days are fully dedicated to the Made in Italy and to the vision of its artists.
Here's what she told us about "Euphoria." From the challenges of the most superficial themes to the archetypes of dramaturgy touched by the movie, up to her vision on what it means to be a female director nowadays and the many David di Donatello nominations for "Euphoria."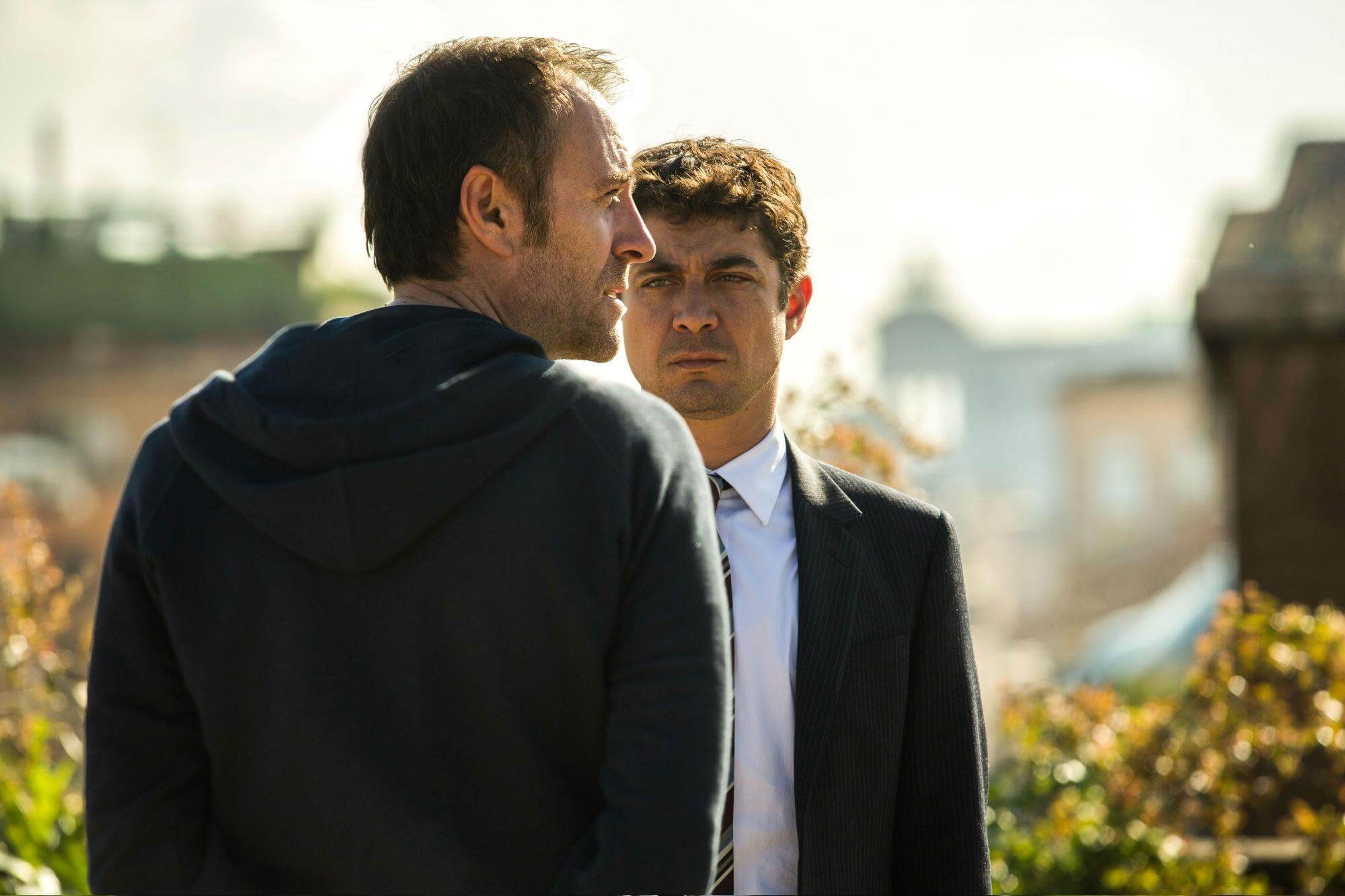 With "Euphoria" you received a David di Donatello nomination for Best Director, as well as the nominations for Best Film and Best Screenplay. How do you feel? Did you expect it?
____
I am very happy, also with the editing and with the two actors. I am very, very pleased.
It is always a cheerful moment when you are nominated, even though I'm almost sure that I won't win anything because of the movies I'm competing with… well, I'm thrilled to be in a good slot. I prefer losing to good films than to win among mediocrity. But I'm delighted, I really am: I think we got all the important nominations.
On the surface of "Euphoria," there is almost a sense of "lightness," of euphoria, in fact, which covers the more dramatic moments. Under this lightness, however, there are peaks of dramatic themes, also considering the protagonists' research for love (which sometimes they can't find or communicate). This depth may be noticed throughout the whole film. How did you manage it?
____
You know, it was easier for me to work on the depth of this movie, than on the surface: this was a real challenge for me. Because on the deeper side the themes were already so severe and so dramatic that my work was to try and deal with topics that are almost archetypical: two brothers, disease, death, being different.
I did my best not to indulge in rhetoric with all these archetypes of dramaturgy, which come across as almost Biblical. I tried to move every time and see it through a point of view that wasn't the immediate first one; it wasn't the first one I would've thought of. 
But let's say that this kind of thing is more right up my alley, and I was more worried about the "lighter" part in the surface. That's because I called my film "Euphoria" and it had to be a box full of color, superficiality, distraction, with an important issue hidden inside. The more "superficial" part of it was the one that worried me the most.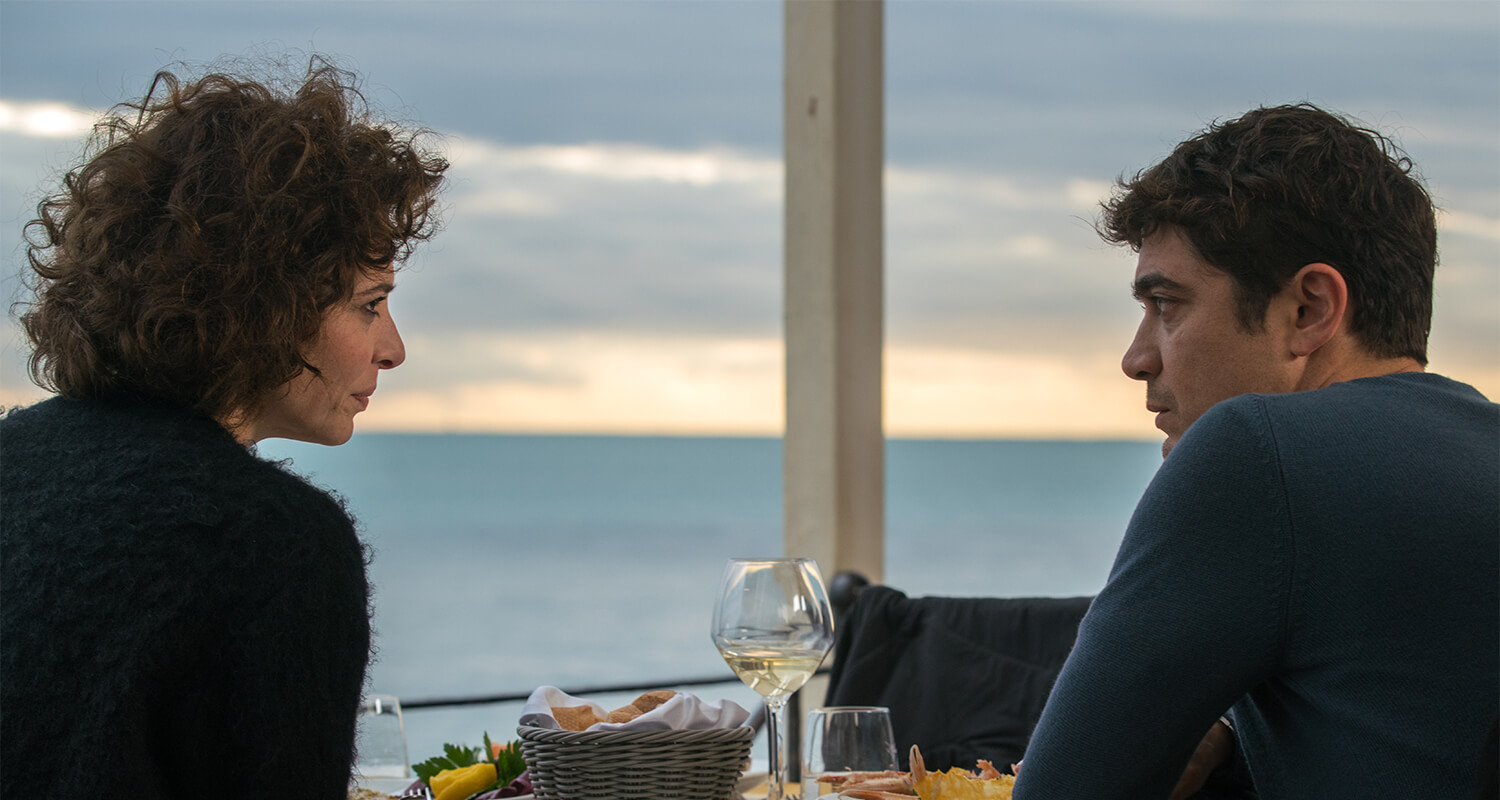 …
death,
being different
…

In fact, it is a film that distracts the audience. Matteo himself tries to ignore the "darker" side of things: he tries to forget, to mislead himself and the others around him.
____
He wants to make his brother forget, and to forget it himself.
This one is exactly a film about removing something from your mind: the removal of the inevitable death of a loved one, sure, but also of your own death. I think that, when we lose a loved one, or we risk losing someone we care about, the situation reminds ourselves of our mortality. 
In fact, at a certain point in the movie, I make Valentina Cervi say something like this when Matteo [Riccardo Scamarcio] is dreaming, and Tatiana [Valentina Cervi] says to him, "You were dreaming, you know? You kept saying, 'I don't want to die.'"
She tells him so almost absentmindedly, but that's as if Matteo has "absorbed" the concept of death. "Euphoria" is a film about the removal that I think we all go through…well, I don't mean to speak for everyone, and everyone deals with the topic differently. But there is this thing, that I feel in me and the people in my world, that is to avoid thinking about death.
"You were dreaming, you know? You kept saying, 'I don't want to die.'"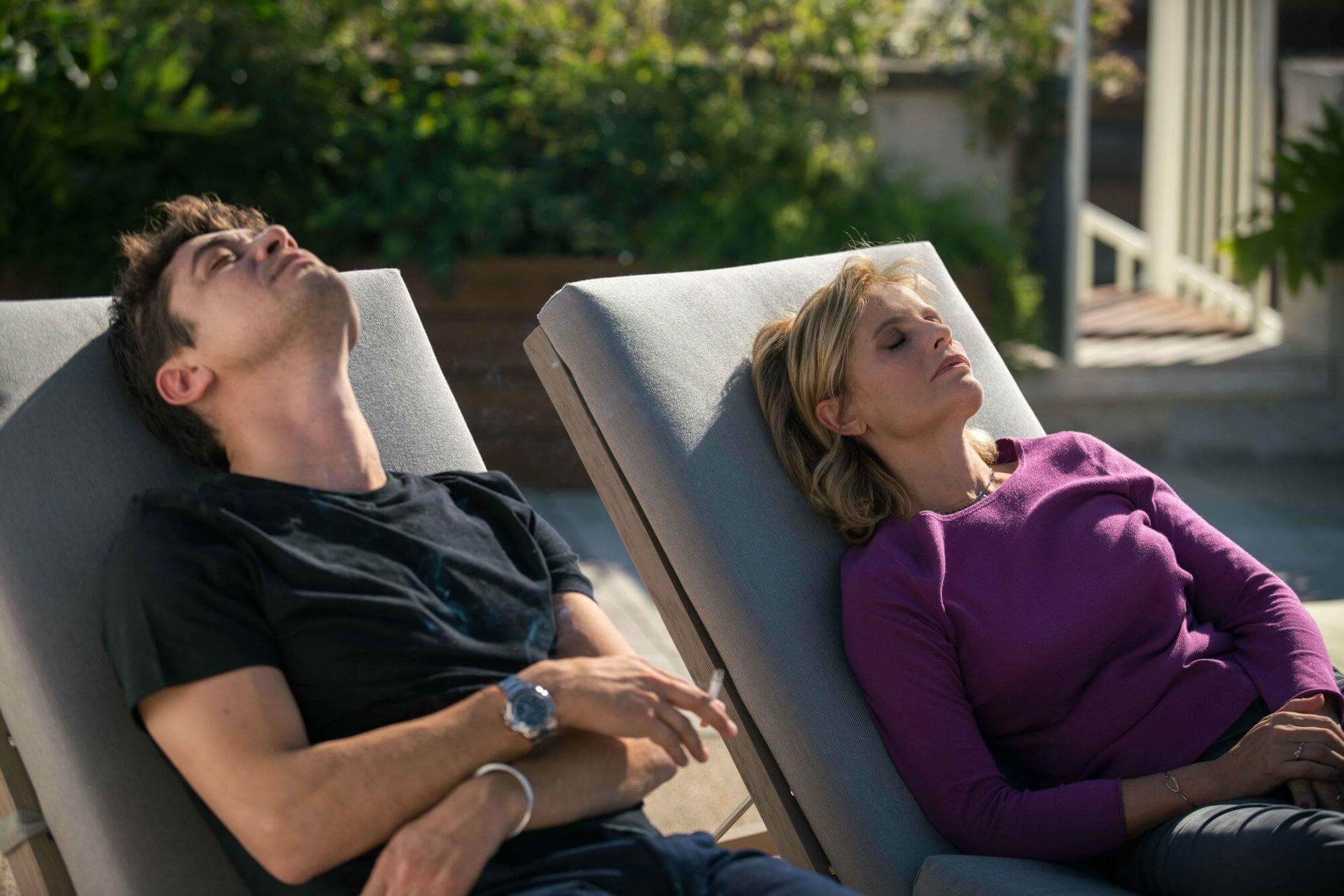 In a Cannes interview, I read that you, "limit yourself to making films that you can do, rather than what you dream of doing." 
It was an interesting statement as a female filmmaker. I wonder if it's because it's difficult to be a director in general or if it's more because it's tough to be all these things together: it's hard to be a woman, an actress, and a director and also to succeed in setting up a bigger, more ambitious movie. 
____

Of course, there's a lot of all this you say, for sure. Although I think that, perhaps, among all the reasons you've mentioned, being a woman right now is almost an advantage rather than an obstacle, since we went from "you can't do anything" to the opposite, "you have to do everything." 
Maybe, in a few years, we will get to the point of balance where we will no longer feel like an endangered species, there will be no longer the need of speaking about this issue. It will be natural for us to earn the same money as a man; it will be natural to have equal opportunities without having to keep falling into this propaganda-sort-of-thing.
Right now, it is indeed working; it's actually making women work more than ever and is very useful, even though there's the risk for it to fall back into that "endangered species" thing, as I said, which is the last thing in which I want to categorize myself. However, what you say is true.
It happens when I draw, for example, I don't draw what I would like to, but the things I am actually able to do. They are almost always the same things; somehow your imagination develops that way once you've learned to do something. Of course, I would like to do beautiful and different things, but I'm not able to do them, so I stick to what I can do. 
I always draw the same faces. And in movies yes, of course, I would like to be Kubrick, and I would want to own that kind of art but in the end, the way I film, the things that interest me, my little obsessions are the ones I can do. 
It is also true that, in Italy, we usually censor our imagination a little, because we know something beforehand. Now there is a new trend that offers a bit more freedom, young directors are given more means to make films, but for a long time, also as an actress, the kind of cinema that I did in Italy was about movies that always had to be the same. They had to be cheap, and they must have only a few locations, things like that. So our fantasy censored the story even before we got to propose it.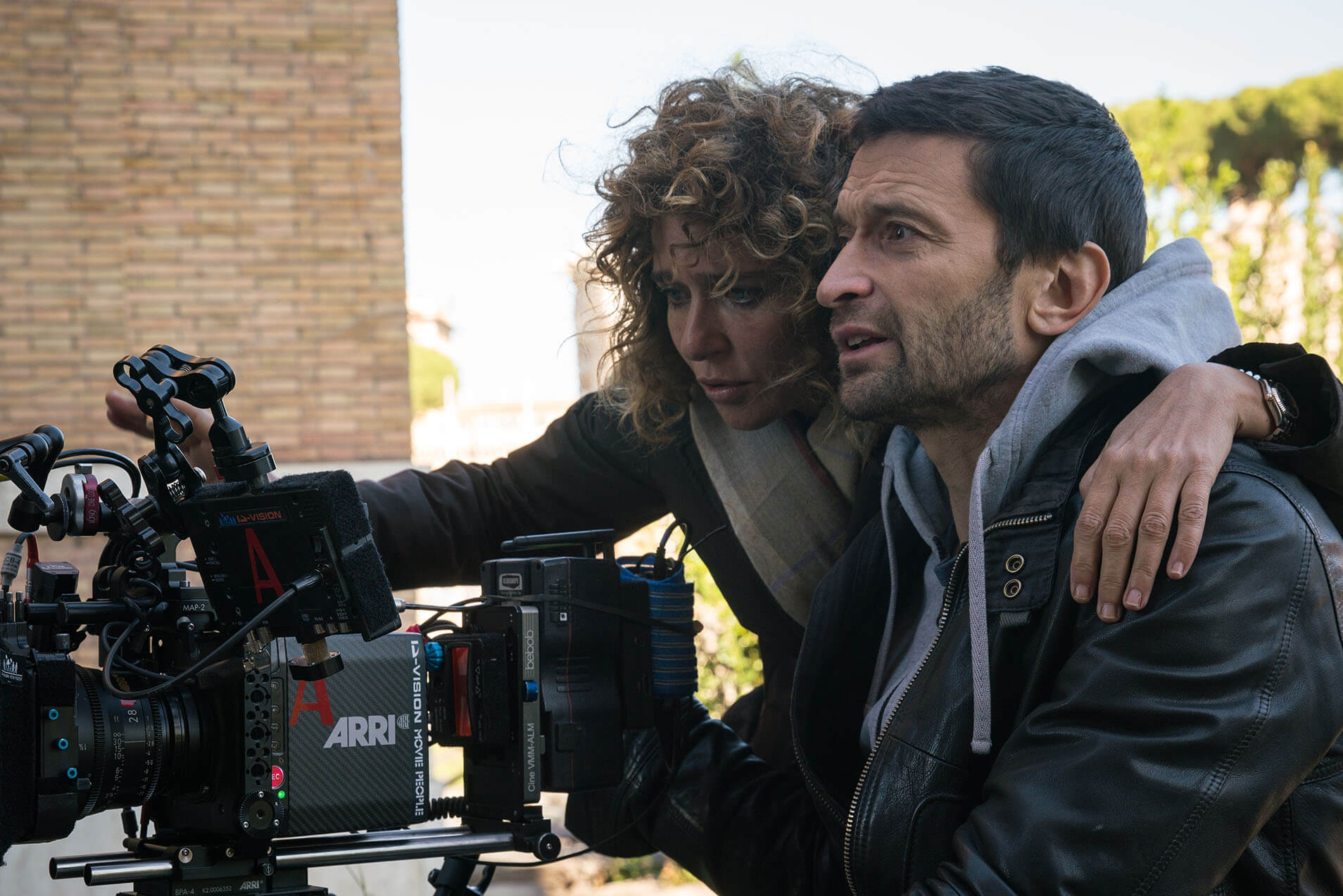 "We went from 'you can't do anything'…"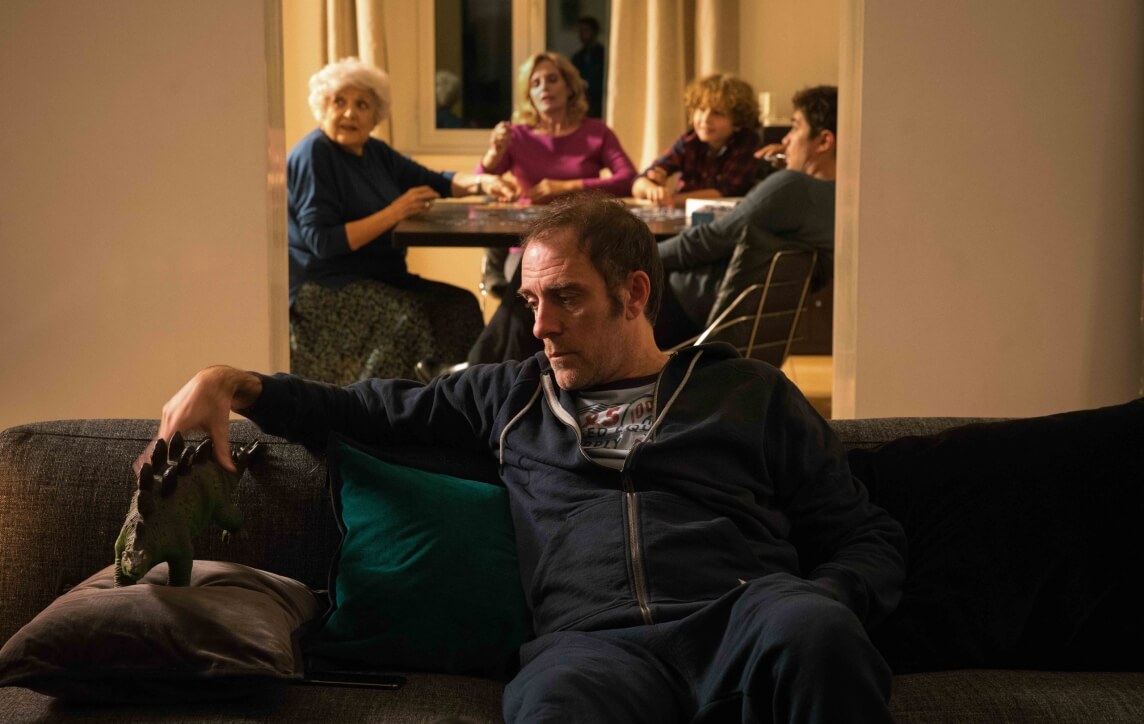 And do you feel you could risk more, now?
____
Yes, if I'll ever come up with an idea again since I'm in that moment of my life when I'm afraid I'll never have something new.
You know, I'm starting to think about what to do next, and I'm anxious about not coming up with an idea.
But we'll make it work, somehow [laughs]. And yes, I would like to risk more. I would like to be able to expand horizontally. I'm thinking of other languages, other countries; also because all my life I've been living a bit here and there and it would be a shame not to be able to explore the things I have already built up, the things I know and which I would like to work with again.
"It would be a shame not to be able to explore the things I have already built up, the things I know and which I would like to work with again."