When we first meet Echo in The CW's tv show "The 100," she's a warrior and a member of the royal guard; we can't but admire her loyalty, but still, there's something off in her crude behavior. She's been hardened by a life on Earth that's as different as it can be from the one we know, and she's not scared by blood and death. Then, as always in the dramatic post-apocalyptic TV show, which has often showed us a good network of intrigue and breathtaking action, a lot of bad things happened: that's what turned Echo into one of the protagonists of Season 5, along with Bellamy Blake (Bob Morley), his sister Octavia (Marie Avgeropoulos) and Clarke Griffin (Eliza Taylor).
But what do we know about Echo, and what things have the writers saved for her future? Will we ever discover something more about her past?
We asked it all to Tasya Teles, aka Echo herself: she's been happy to reveal us some insights on creating the character, as well as curiosities about herself and her future projects (which we can't wait to see!). As a young actress, Tasya has proven to the audience amazing acting skills (starring in "Supernatural," "iZombie" and as Kendra in "Rogue") and, we're sure, she will keep surprising us in the future.
_______________
What was your first experience that involved acting? And how does it feel being on screen, now?
_______________
My favorite experience that involved acting was working with Larry Moss onstage at one of his workshops. We worked on my favorite play, "The Motherfucker with the Hat." I was out of breath by the end of the scene from fighting, laughing, crying, and loving. It was wild and powerful and insane and so much fun.
I felt like I climbed Mount Everest.
_______________
Before "The 100," you also starred in amazing TV shows like "iZombie," "Supernatural" and "Rogue:" how was working on those projects?
_______________
One of my favorite experiences involving acting on screen is definitely "Rogue." It was also wild and took me right out of my comfort zone. In one scene I had to run around an apartment picking up sugar glass bottles and throwing them around the room.  I think I nailed the camera guys and a few light-stands, which was embarrassing, but it was also hilarious.
"Supernatural" was just awesome, I love the energy they have on set, it's very warm and welcoming. Jensen is the best!
_______________
We know your theories about Echo's past! Do you think we're going to see more of her backstory in the future?
_______________
Ugh! That's one of the things I'm continually fighting for! Maybe if we all send the writers some cookies they'll finally cave! I think her backstory would be so exciting, so hopefully one day…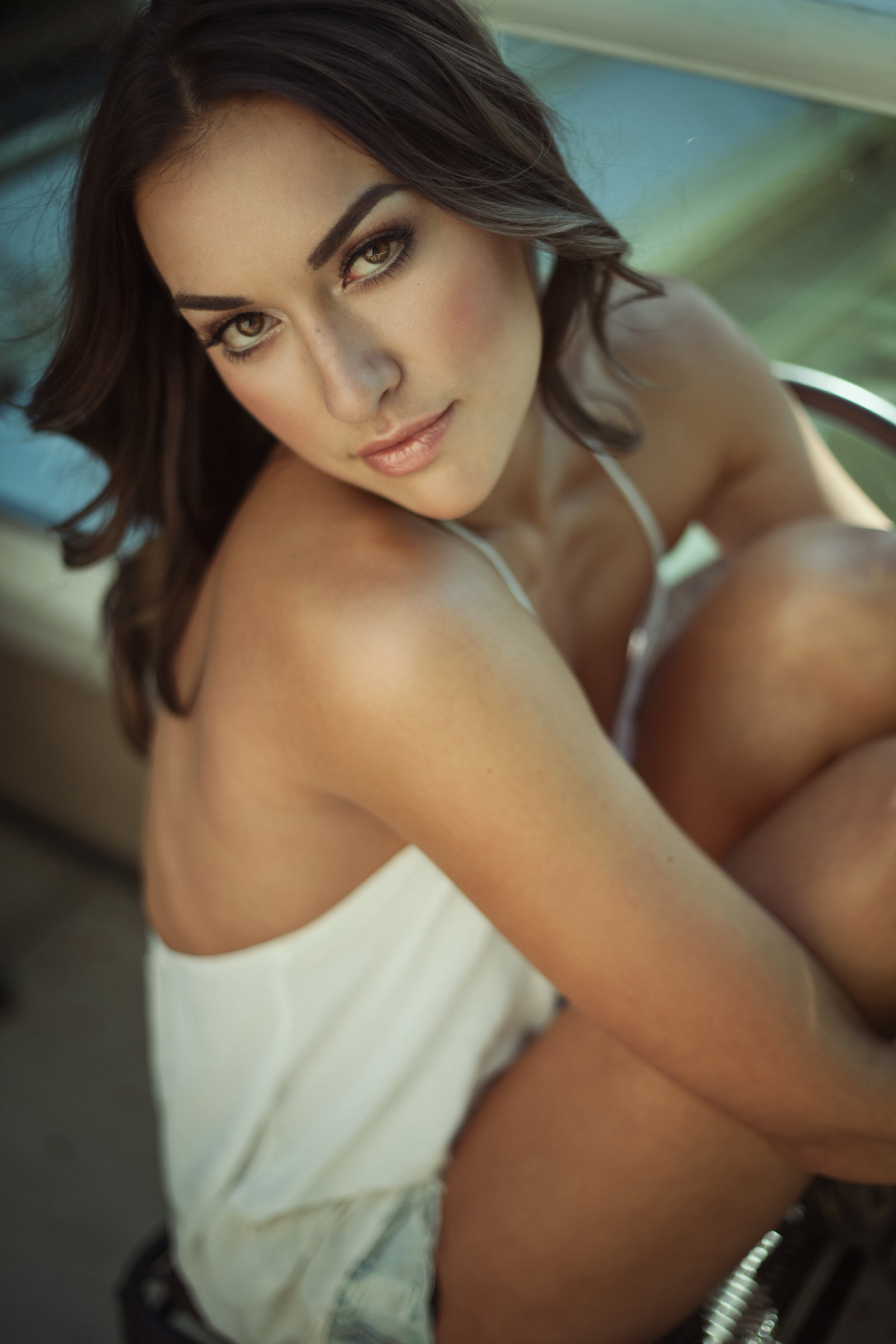 _______________
In "The 100," Echo is portrayed as loyal to her clan, to King Roan and to Azgeda. How did you work on her character?
_______________
At first, I wasn't too happy with all the bad things she was doing, but I had to find a way to identify with her character, so I thought about her life as a spy and her unwavering loyalty to her tribe and her violence. I looked at modern day pirates, and child soldiers who get kidnapped and indoctrinated to fight wars they have no interest in, but also have no family or purpose without a gun in their hands. That broke my heart and made me really feel for Echo, and it exposed that what she probably truly wants is a family and a home.
These aren't her battles, it's all for survival. Identifying with her pain helped open her up for me to play her more truthfully rather than playing a broad idea of a villain. To me, Echo is actually a softie, but she's never been shown love, so it's the only existence she knows.
_______________
From the hostility with Clarke and the relationship with Bellamy and Octavia, Echo is often in a "grey," difficult zone. What was the most difficult scene to "live," as Echo?
_______________
There were several but, certainly, the scene where Echo had to tell Bellamy his sister was dead. I think that's the first time Echo was really overwhelmed with shame from killing someone in combat. That was a massive moment in her evolution. There was that moment where Roan and Echo turn to leave the room and Bellamy says that Octavia will warn the others, and I had to stop, and slowly turn around and look Bob in the eyes and tell him his sister was dead.
That was really heavy.  
_______________
There's a lot of talking about a possible future romantic involvement between Bellamy and Echo, but there are also rumors about Echo and Octavia! And that would be amazing (especially after Clarke and Lexa's relationship in season 3). In your opinion, what are we to expect for Echo in the future? What side of her would you want to explore in the upcoming seasons?
_______________
Well, the Bellamy and Echo thing always made sense to me, despite the fact that it's a very divisive pairing with the viewers. This is a land where everybody has been pushed to extremes to survive, and there have been many jarring betrayals between characters that have ended up together romantically. So with that said, Echo 1.0 and Echo 2.0 are extremely different, and sexuality in the future isn't the big deal it is today. I think Echo and Octavia have a very interesting dynamic, because Octavia is a little trouble maker, and Echo is like, "I see you girl." Echo has a very calm power within herself that Octavia could benefit from. I think they'd be super cute together. Minus the fact that Echo is dating Bellamy, so that'd be weird.
Must have on set: Blanket.
Superpower: Making other people laugh.
Epic Fail on the job: Letting go of a rubber knife which flew across the set and nearly hit Richard Harmon in the head before landing at the director's chair.
Happy place: Tulum and Positano.
Favorite accent: Raleigh, North Carolina, and Brazilian.
Movie then and now: "The Princess Bride."
Favorite Word: Abacaxi (Portuguese for pineapple. A-Bak-A-Shee).
Who you'd rather be: Octavia.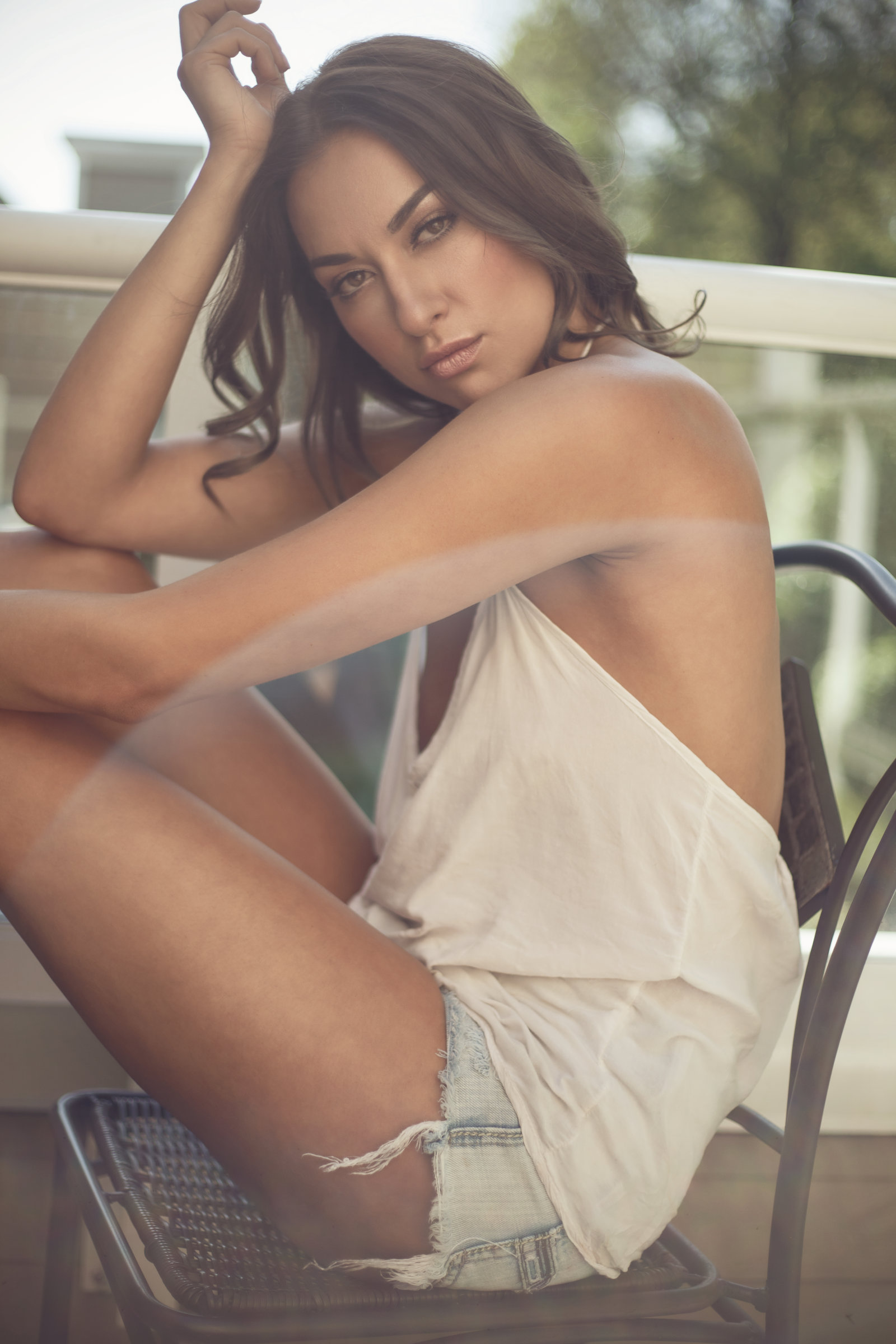 Favorite Emoji: The Squid ? (inside joke).
Italian movie: "Life is Beautiful" or "La Dolce Vita."
Favorite quote: "Our deepest fear is not that we are inadequate. Our deepest fear is that we are powerful beyond measure. It is our light, not our darkness that most frightens us. We ask ourselves, Who am I to be brilliant, gorgeous, talented, and fabulous? Actually, who are you not to be? You are a child of God. Your playing small does not serve the world. There is nothing enlightened about shrinking so that other people will not feel insecure around you. We are all meant to shine, as children do."
– Marianne Williamson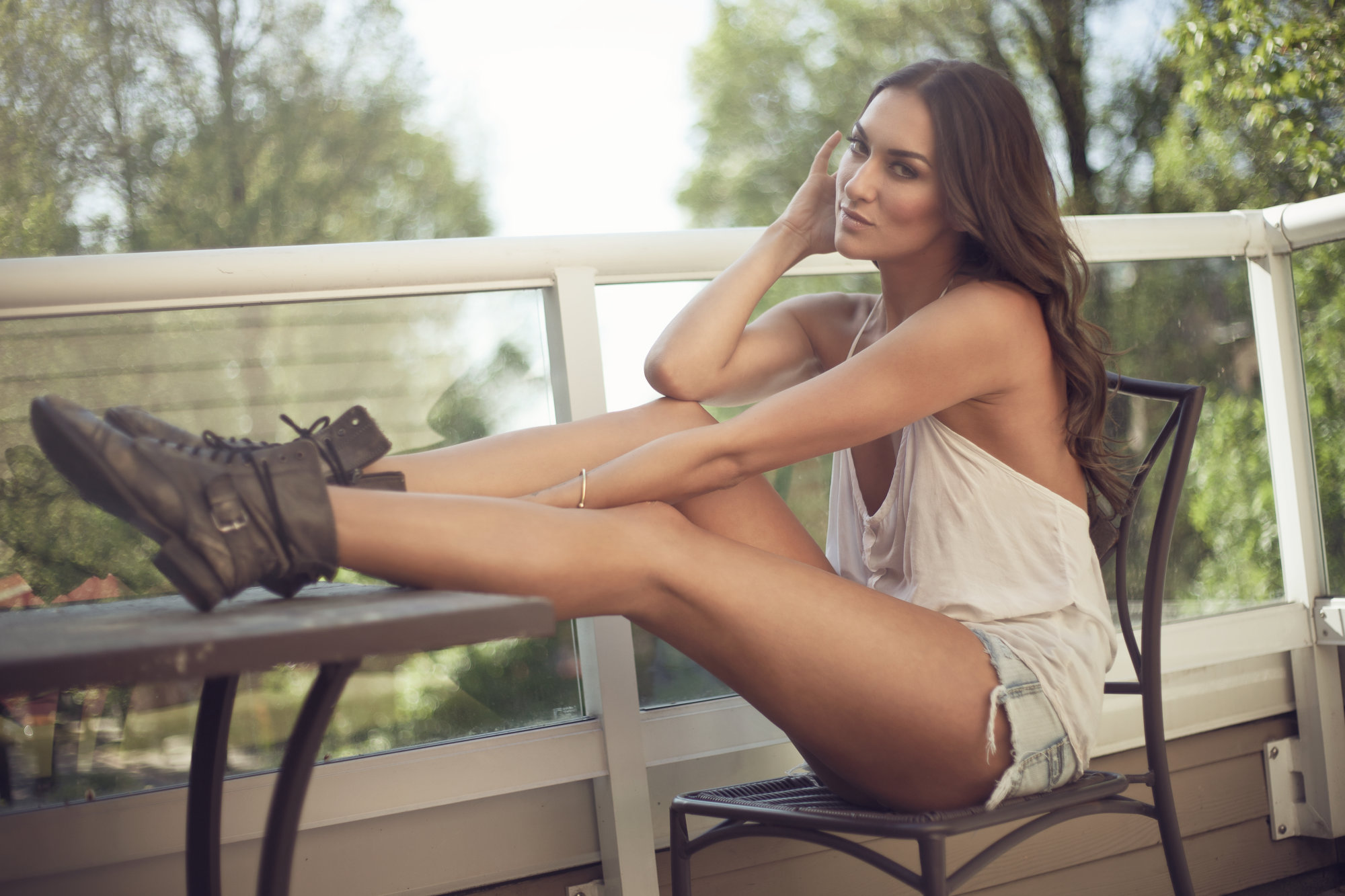 The last series you binge-watched: "Travelers."
What have you already crossed from your Bucket List: Burning Man!
I Dreamed a Dream: Where I told a story that helped galvanize the ambition of young girls around the world to be agents of change and save the world!!
The most beautiful thing while filming "The 100": All the smiles I get to see every day.
Ops! Break Time:
Snack Crush: Keto Peanut Butter Cups.
Sweets or Popcorn? Both!
Since we are Italian…Hawaiian pizza, yay or nay?: If it's not cheap. There's nothing worse than a cheap pizza! I have a pizzeria in Canada, and I love designing pizzas and playing with toppings! Pineapple, or honey, or figs included! Just make sure it's balanced, and the ingredients are top quality!