Simona Brown is the young talent you need to keep an eye on (if you don't already), because 2018 is definitely going to be her year.
You'll probably know her as Grace in "The Night Manager" (alongside Tom Hiddleston and Hugh Laurie), or as Gaia Bawden in the TV adaptation of J.K. Rowling's "The Casual Vacancy," but she has a whole host of upcoming projects. She says she'd like to play a superhero in the future (and we'd love to see that!) but we'll see her next as Tess in "Kiss Me First" on Channel 4/Netflix, followed by her new role as Rachel in "The Little Drummer Girl" by the same Park Chan-Wook of the award-winning drama "The Handmaiden".
Easy-going, with a lovely personality and a beautiful smile, Simona enchanted our team with her attitude and friendly manners from the moment we met her at the Graphic Bar in London. It's not often that an actor will lower their guard completely during an interview -and, although her list of upcoming projects is impressive, Simona is the kind of young woman you feel immediately at ease with. Beautiful, smart and talented, Simona has a passion for makeup and dramatic, intriguing stories that she can bring life to with her commitment, preparation and improvisation.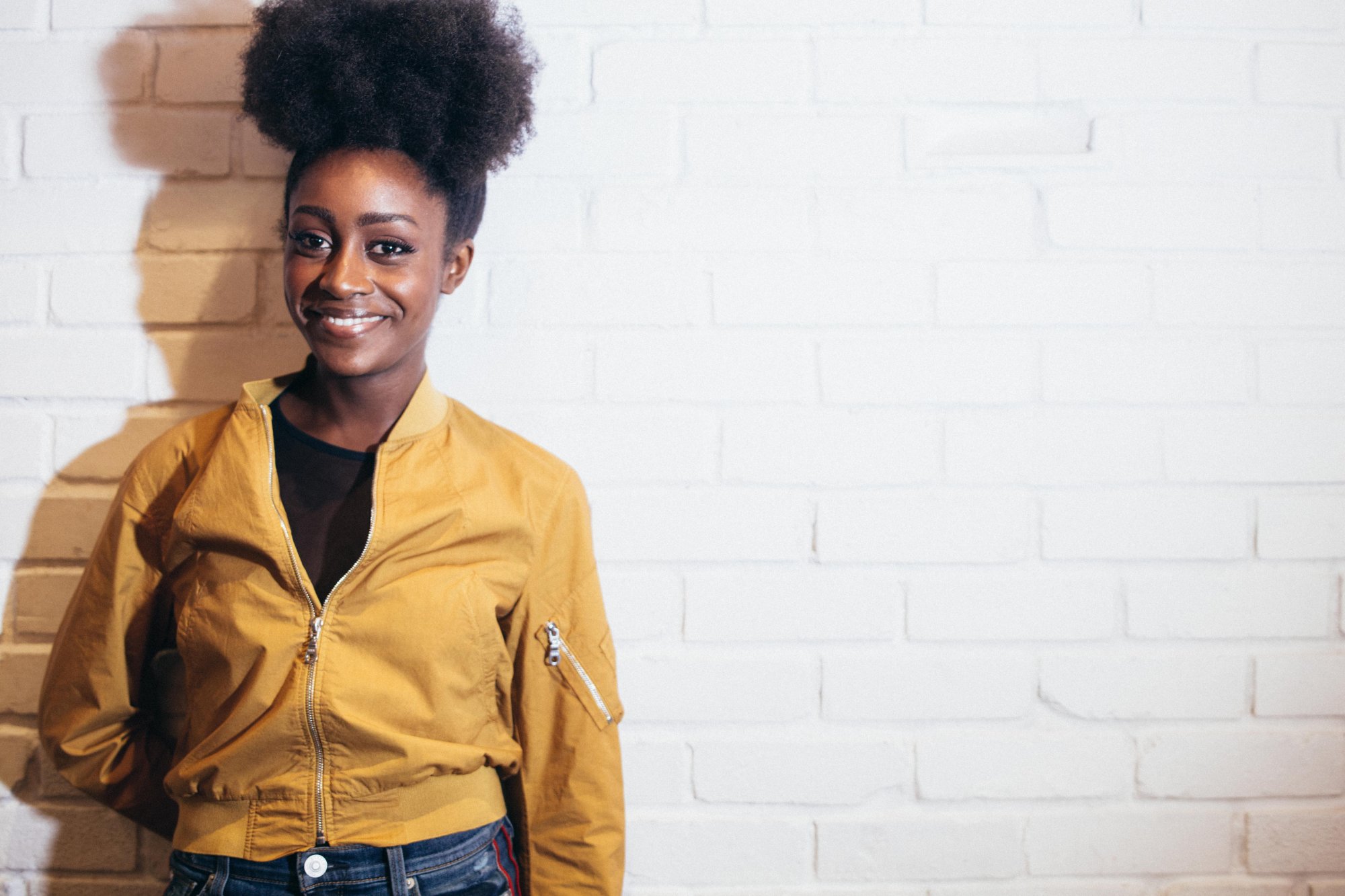 It's immediately clear, through her words as well as looking at her on screen, that when the character clicks, Simona will give it her all. She brings an incredible depth to her roles (just look at her Grace in "The Night Manager") and her performances make her character interpretations heartfelt, real and thoroughly mesmerizing.
Simona manages to balance a sweet personality with a professional attitude as well as a deep passion for acting. This is our interview with Simona Brown and, we're positive that she is set to be the star of the next binge-worthy series.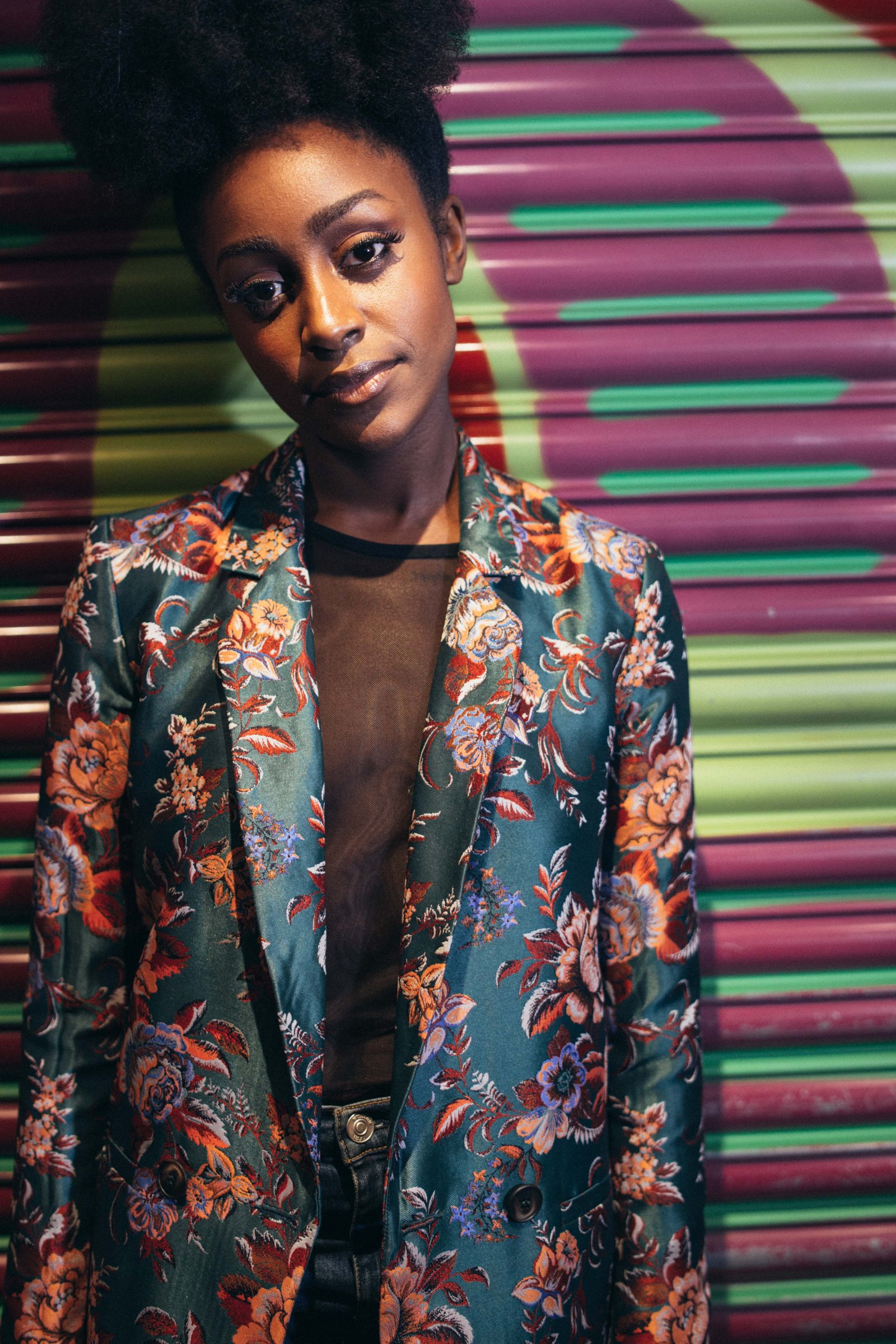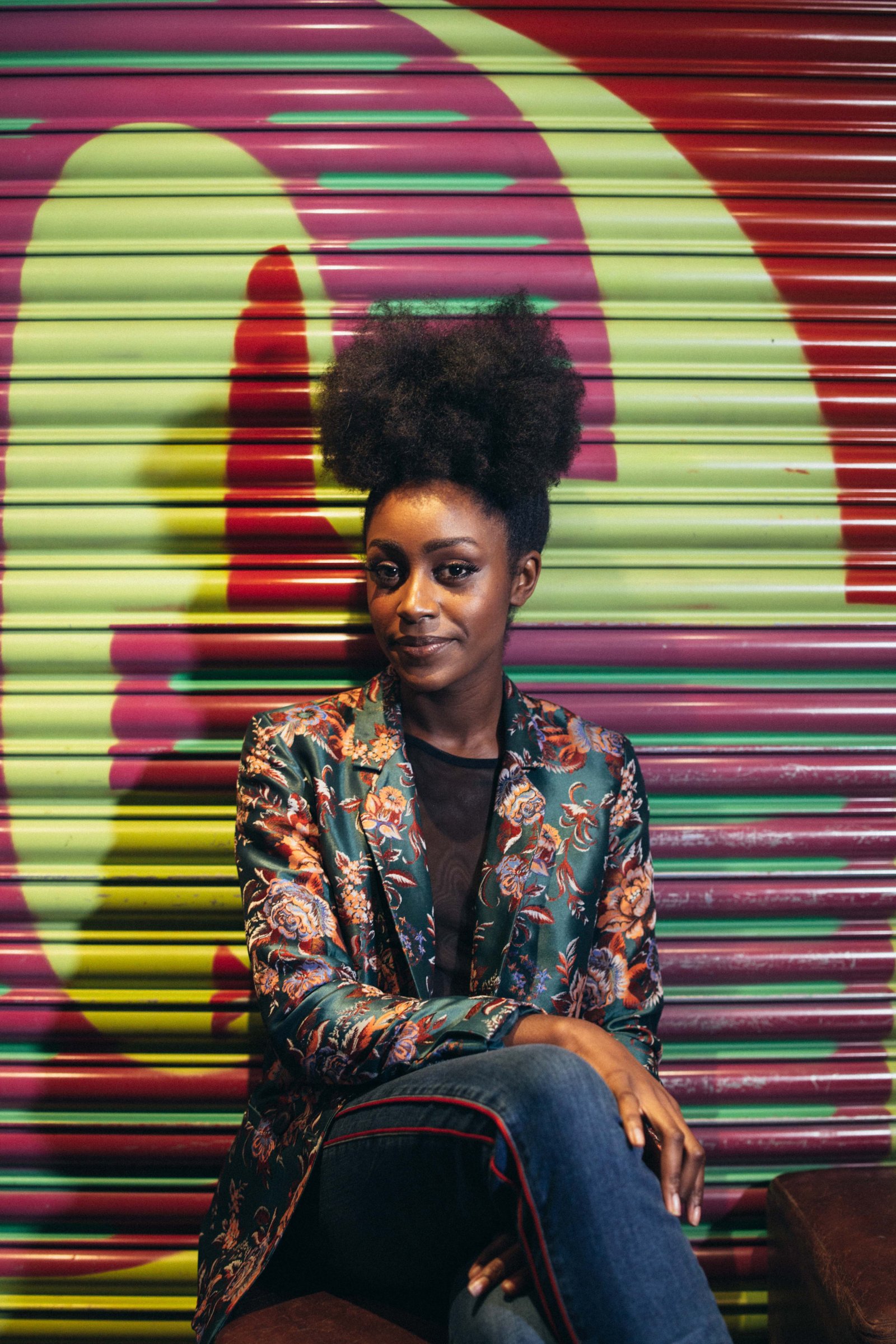 ________
What was the first thing you did when you decided to become an actress? Did you go to Drama School?
________
Yes. I decided I wanted to become an actress when I was about nine years old and I saw "The Lion King" on stage for the first time. And I thought, "Oh my God, I want to do that". So, I went to the BRIT School for Performing Arts when I was fourteen and then I graduated when I was eighteen and after that I went to the Identity School of Acting and that's where my agent found me. I still go to acting classes and things, just to keep my "acting muscles" strong. So yes, it's a constant journey, you know. It's not like "oh, I am an actor, now I can relax". No. The work has only just begun.
________
What's the best piece of advice you have ever received regarding acting?
________
I would say the best piece of advice I received in regards to acting is probably just to enjoy myself and realize that I am not saving the planet.
I can wake up and I can be an avatar teen or a mistress or even a DJ! It's fun and I've realized that it's just like when I played make believe when I was five years old. Of course, it is a serious job but I think that the best thing to do is just to have fun with it and enjoy yourself.
________
And how was your first day on set?
________
My first day on a set was for "Run" where Lennie James was playing my dad, which was surreal. I remember when I came on set, they had trailers and they have your characters' names on them and, I can't remember the name of my character, but let's say her name was Denise…I was like "why does Denise get a trailer? Who's Denise?" I was standing around for about 45 minutes until an AD was like "Do you want to go to see the trailer, Simona?" and I was like "Oh, right I'm Denise!"
Many lessons were learned on my first day of filming.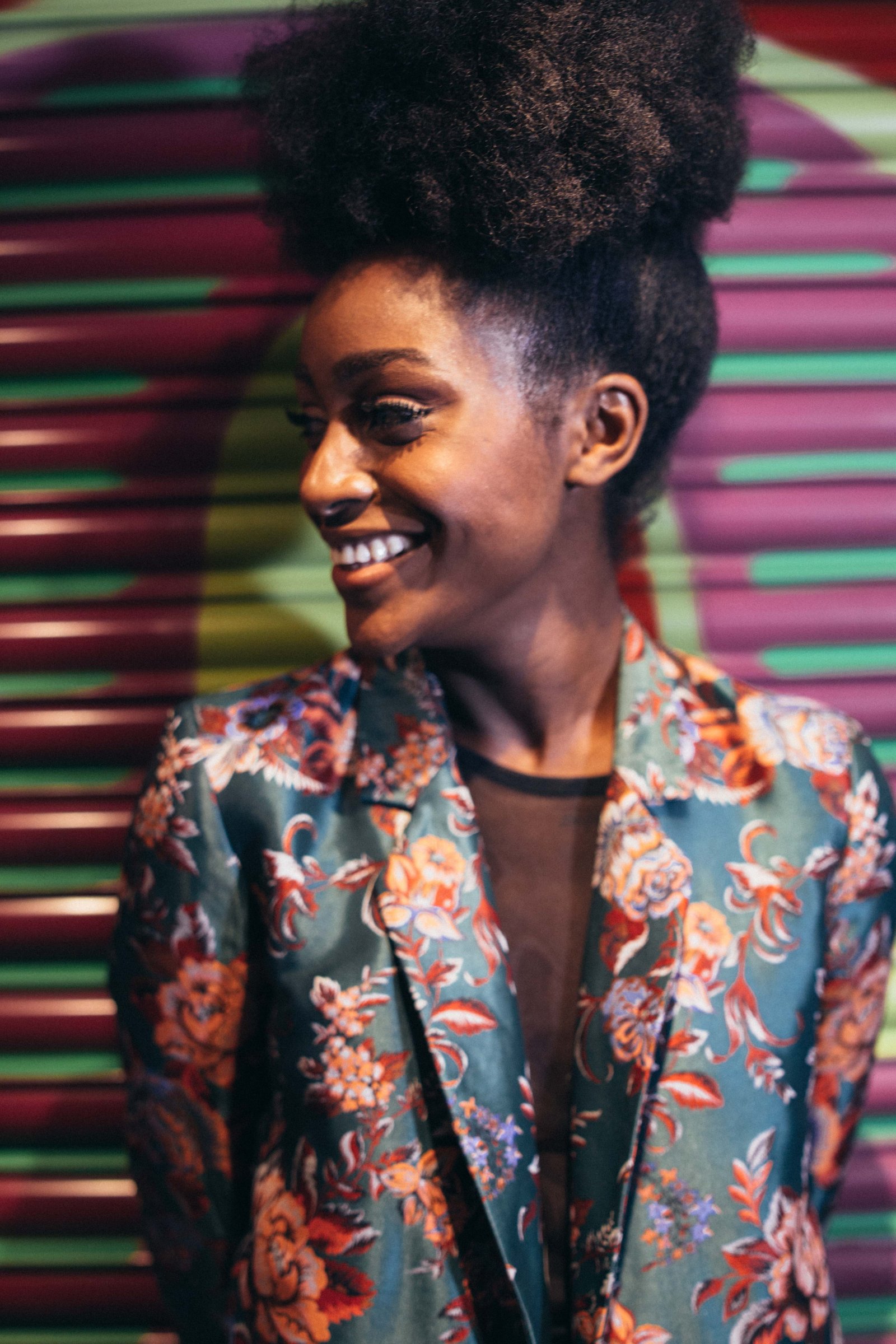 ________
And in "Kiss me First" you play Tess, a confident girl with a dark secret. How did you prepare for this particular role?
________
I did a lot of research because she is dealing with depression and bipolar, so I wanted to represent her character and her story properly. I read the book that the TV show is based on and got a lot of context about the character from that. And, when I went on set, I didn't plan necessarily what I was going to do because I don't think my character does that. I just decided to be present and focus on the other actors in the room. I let my character respond through me, as opposed to "what I'm going to do in this bit and then in that bit".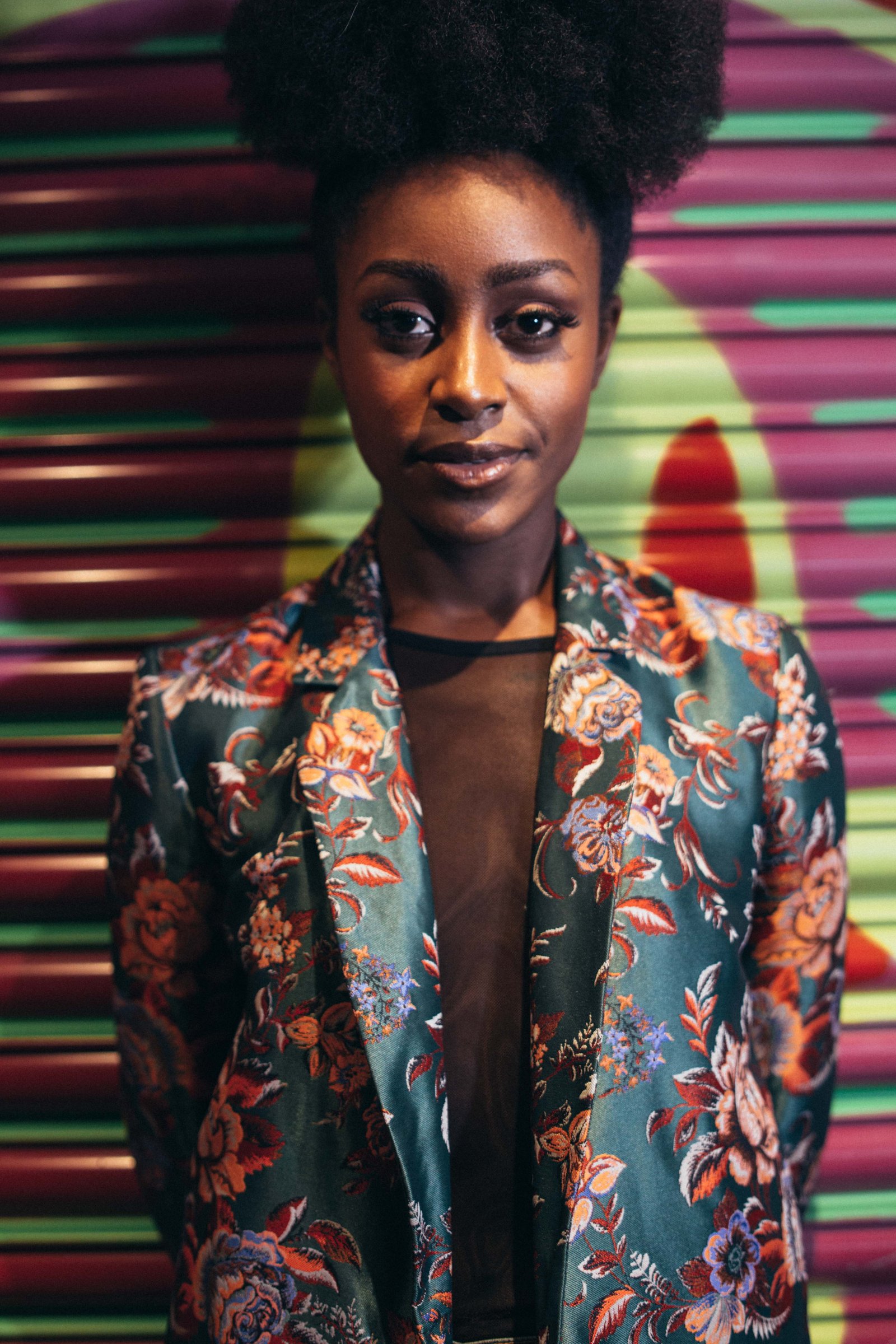 ________
Are you always this spontaneous in every role or do you follow some general steps?
________
I think I'm still going through a journey; I've gone through phases where I'm like "ok, on this bit she's going to seduce him and on that bit she's going to tease him and on that bit she's going to insult him". Or I've worked by figuring out units, where I think about what her obstacles are or the scene objectives and what is going on in my head…I've gone through all of those steps, and it's good to do those at home.
But when you're on set it's what's in the moment, because you don't know what is going to happen, you don't know if the director is going to come and say: "Actually, can you just say this line that I just made up right here on the spot? Yes? Ok, great go". You are just going to feel the moment and it sometimes works, sometimes is like "that didn't go too well." And as long as you have another actor who is giving you as much as you're giving them…whatever you make is hopefully going to be magic.
________
And what do you usually look for in a script? What are the things that catch your attention?
________
I like a bit of drama, obviously. I kind of like storylines that I haven't come across that often… you know, interesting, quirky, unpredictable characters. That was probably why I was drawn to the character of Tess. I've never come across a character like her. And I knew that if I played her I would really have to own my sh**t! I think when I read a script I look for interesting and bold characters that challenge me as an actor.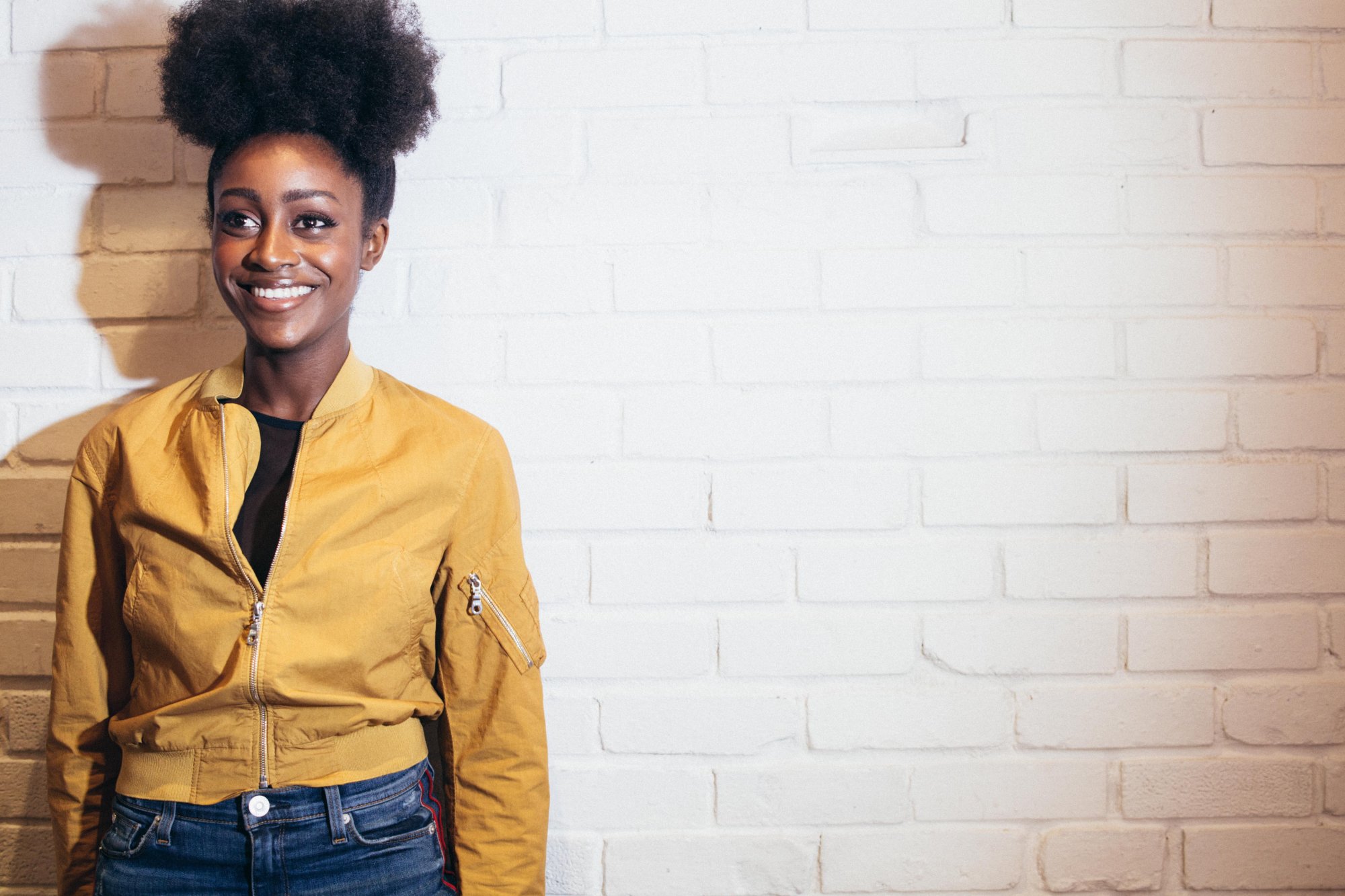 ________
We are all living in the Netflix era. How do you think platforms like Netflix or NowTV are changing the media industry, the cinema and TV industry?
________
I think Netflix is a great platform for upcoming actors like myself to be seen globally…I don't know how many countries, but I think it's over 100 countries that have Netflix access now.
So I think is a great platform for artists to show their stuff and I think that's great. I watch films on Netflix that I would never have watched, because I'm just not that in the loop – so I think it is changing the culture of television, film, and media for sure.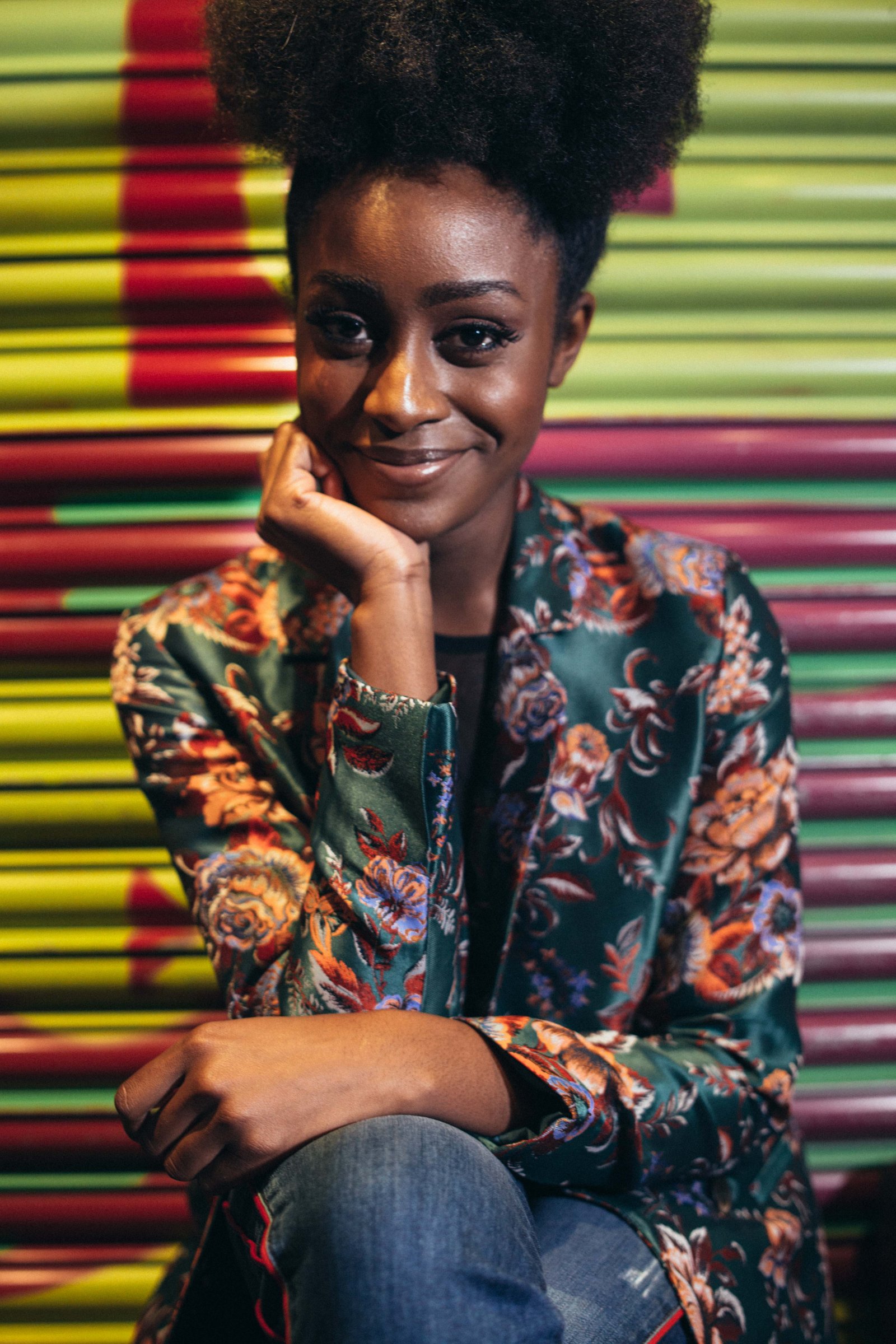 "For now I am
really
enjoying acting."
________
After acting would you like to write or direct something?
________
Oh yes, of course. I would absolutely love to direct and potentially write. Whenever I think of an idea I put some notes in my phone and hopefully those will manifest into something real. But for now I am really enjoying acting. But I definitely fancy myself directing one day.
________
What kind of ideas would you like to direct?
________
Well, I think I would like to direct some dramatic provoking taboo storylines. Or just storylines that give voice to people that otherwise don't have one.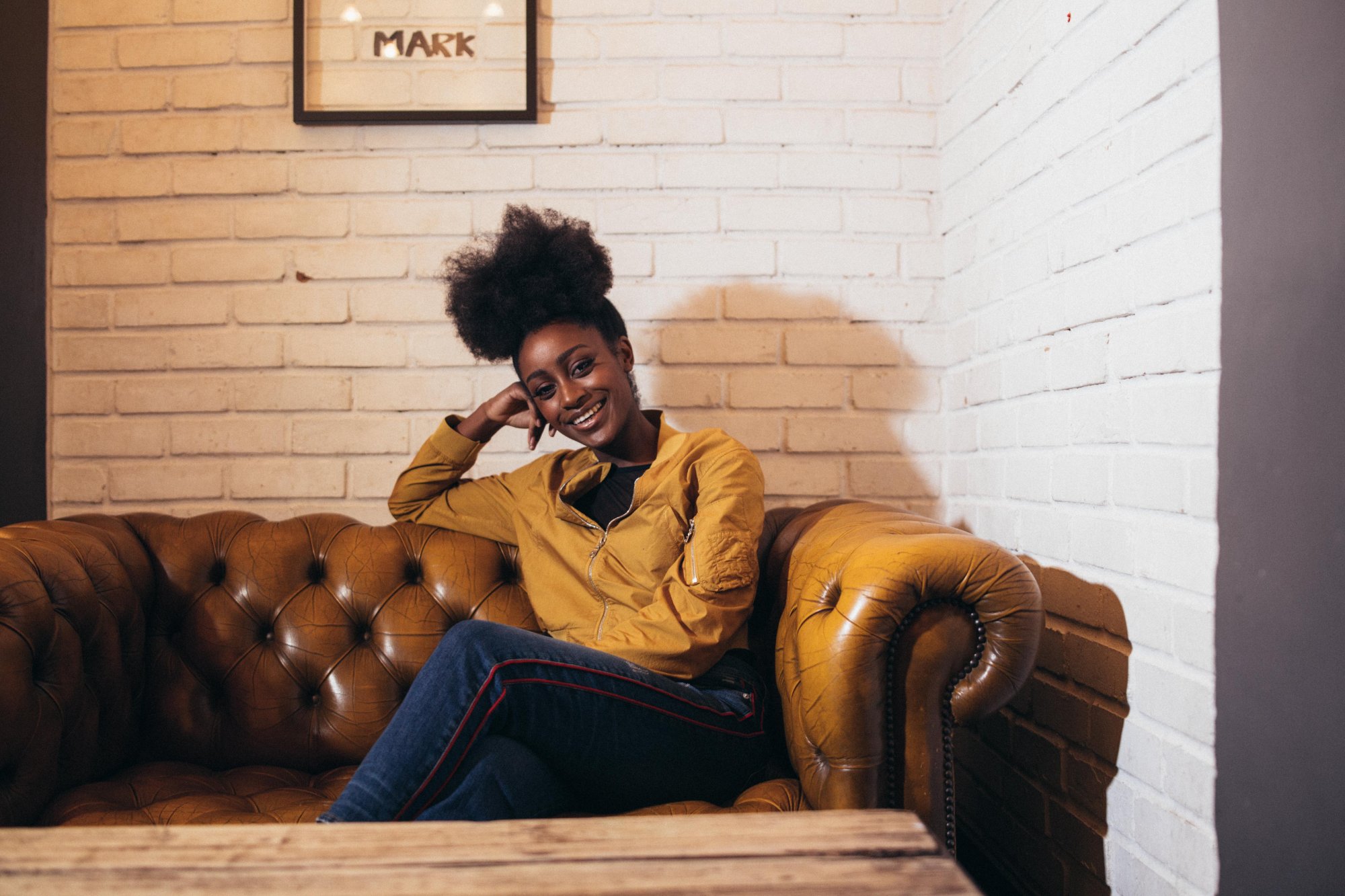 ________
So, what's next for you? What do you see in the future?
________

At the moment I am filming the TV show "Little Drummer Girl" and I'm being directed by Park Chan-Wook who directed "The Handmaiden", which is one of my favourite films from last year. I feel so privileged to be directed by him and it's also the same cinematographer from "The Handmaiden." So I'm like "oh my God…it's so awesome".
And like I said, on set I'm just playing a different person. And the 70s is my favourite era for music and arts and film…and fashion and hair! I have a history in makeup: that's what I used to do to support my acting tuition.
Then, obviously, the release of "Kiss Me First" which I'm really excited about. I'm really looking forward to seeing what everyone thinks of it and the response it gets. And hopefully… season 2! I would love to play a superhero next: I enjoy stunts and would love to have a go myself. I'm yet to see a hero I can relate to and I think I would like to be that for a kid out there.
Must-have on set: my must-have on set is my secret bag of makeup that I don't tell the makeup artist I have.
Superpower: Telepathy…or, no, I meant teleportation. I wouldn't want to read everyone's mind. I think it would drive me crazy. I mean, look at the guy from "Twilight:" it looks like he's in pain all the time because he reads everyone's thoughts.
Epic fail on the job: oh…how long have you got? My most epic fail… I can't remember when but I once asked who a very prestigious actor was and they looked at me like "don't you know?"
Happy place:  I'd probably say that my happy place is my bath with Epsom salts in, and essential oils…and Netflix.
Favourite accent: Italian. I can't do it. I can't. But I do love it when I hear it.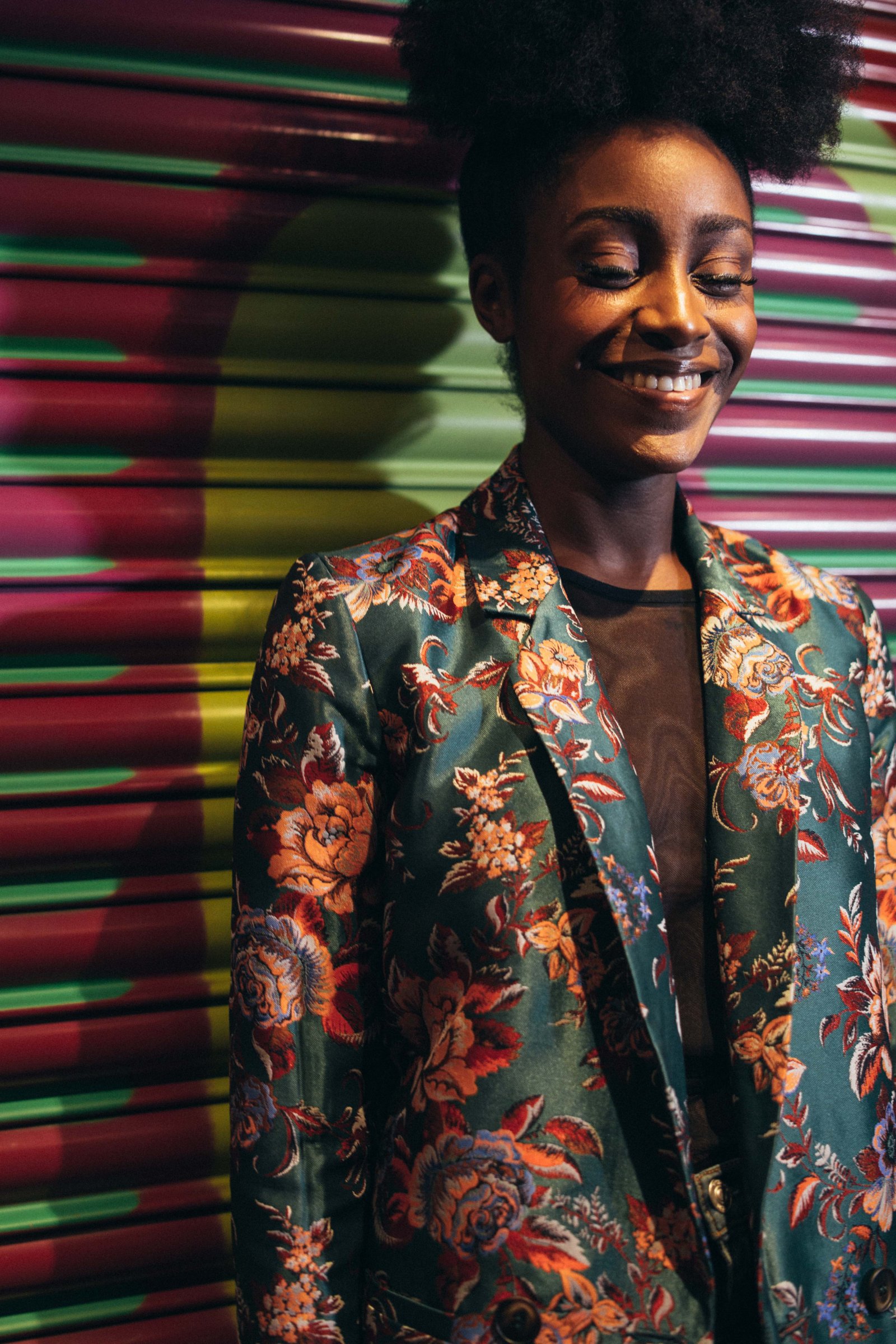 Favourite movie then and now: My favourite movie as a child was "Ferris Bueller's Day Off", I think. I really enjoyed it. I didn't really understand what was going on with the jokes or anything but I just liked the directing style. And my favourite film right now…I would probably say – and it's not just because I am working with him right now (Park Chan-Wook) – but genuinely the last great film I watched is the "The Handmaiden". I really liked the cinematography, I loved the costumes, I loved the storyline. It was great.
Who you'd rather be: Naomi Campbell. I would love love love to play Naomi Campbell.
Favourite Emoji: ??
Italian movie: I don't have one yet but I'm open to suggestions.
Favourite quote: Probably "another day above the ground is a good day."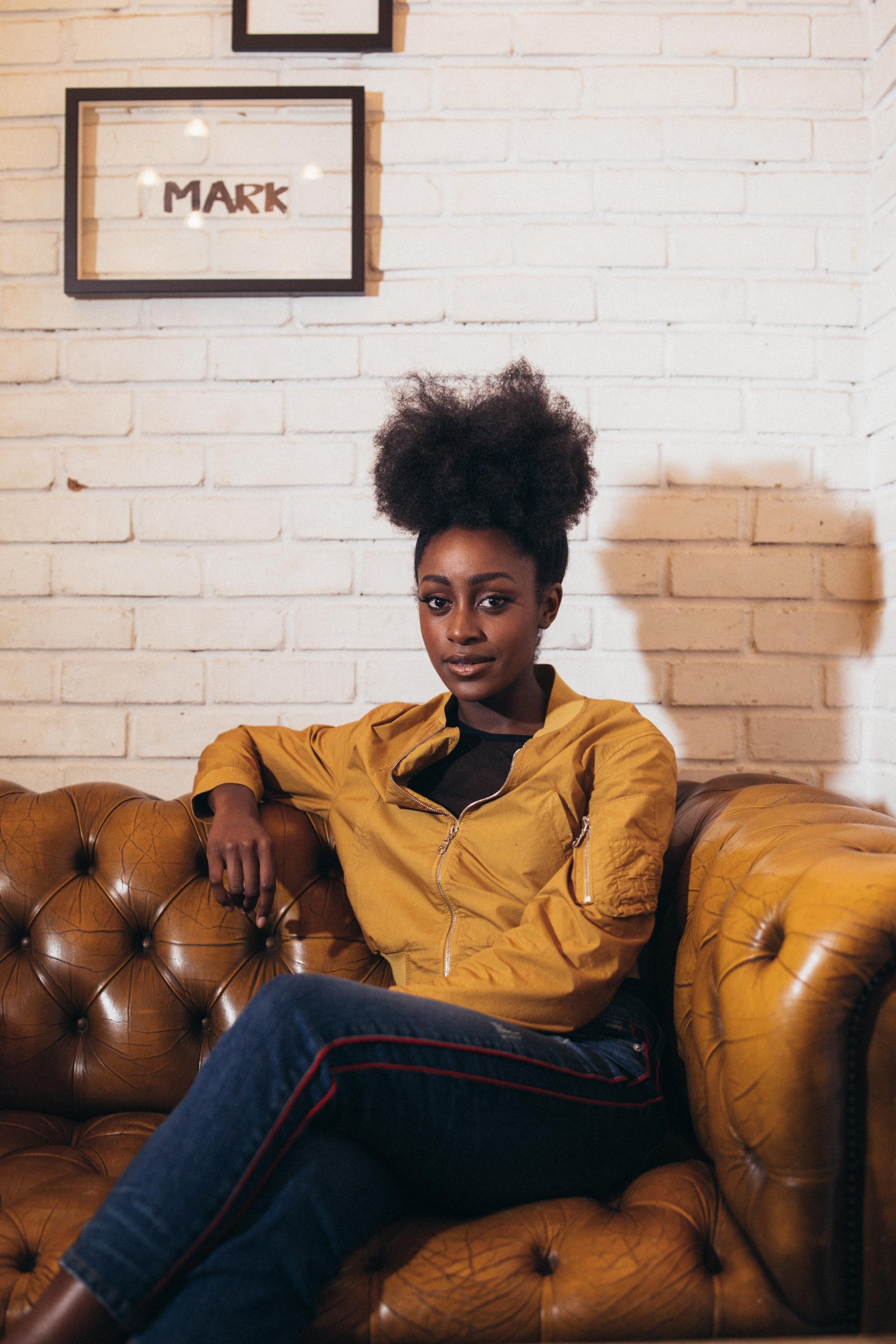 The last series you binge-watched: 
"Unbreakable Kimmy Schmidt."
That's one of my favourite shows right now.
And "Stranger Things." I wouldn't even call that a binge-watch. That was a slow watch. But I really enjoyed it.
What did you enjoy about it?: The actors, they are freaking awesome. Some of the best acting I've seen by such young kids. It's really inspired me to get my act together. You can just tell that they are enjoying themselves.
What have you already crossed off your Bucket List: I climbed Table Mountain in South Africa. I didn't take the cable car. And yes, that was pretty awesome. It was amazing to climb up to the clouds. That was quite an experience.
Your dream project… I'd still love to be a superhero.
The most beautiful thing while filming "Kiss me First"? The National Park in Croatia. It had like the most gorgeous waterfalls and it was just surrounded by such beautiful nature and I got to swim in it. It was stunning.
Since we are Italian… Hawaiian pizza, yay or nay? Yes minus pork… So isn't that really Hawaiian? Is it with pineapple and ham? If it's turkey ham, then yes.
It's probably no-ish.