If you are Instagram addicted just like me, you must have seen, at least once, the irreverent posts of Siduations, where couture dresses and celebrities are photoshopped in contemporary or "normal" situations, such as the supermarket or the subway, with a touch of irony and a lot of creativity.
I must admit that these posts have made me laugh more than once, besides obviously generating in me the following questions: where do these collages come from? What are the inspirations and inputs behind these "situations"? I didn't have to wait too long for an answer: while we were in Los Angeles in fact, we took the chance to meet Sidney Prawatyotin, aka Sid, aka the brilliant and creative mind behind Siduations.
Our meeting went on longer than what we expected, too much laughter and little talks and when we began the interview, we found out about Sid's journey from New York, where he worked as a fashion PR, to Los Angeles, where he casually learned how to use Photoshop on his own. We then talked about creativity, editorials on a budget (and not collages, right?), what's fun, weird and normal when it comes to inspirations, or rather, situations, the love and hate relationship with social media, and, of course, fashion.
Are you ready to dive into the world of Siduations?
When did you realize that creativity was the path that you wanted to follow in life, and was your fashion background helpful for it?
I've always been creative, I think [laughs]. I've always been drawn to photography, design – I had a clothing line, United Bamboo – and creativity helps keep me sane because the world is so fucking worrying sometimes. So, I've always been drawn to it, even as a child, I had a crazy imagination: I didn't really hang out with many people, it was mostly just me by myself, I had a brother and a family but I felt very different from them, maybe it was because my parents came from Thailand so they are not American but they had me in New York. So, it was a very different kind of relationship, a very traditional one, but I'm also from New York and I went to catholic school – I'm not catholic – I think my parents are Buddhist, so I was absorbing all these things, but nothing really made sense.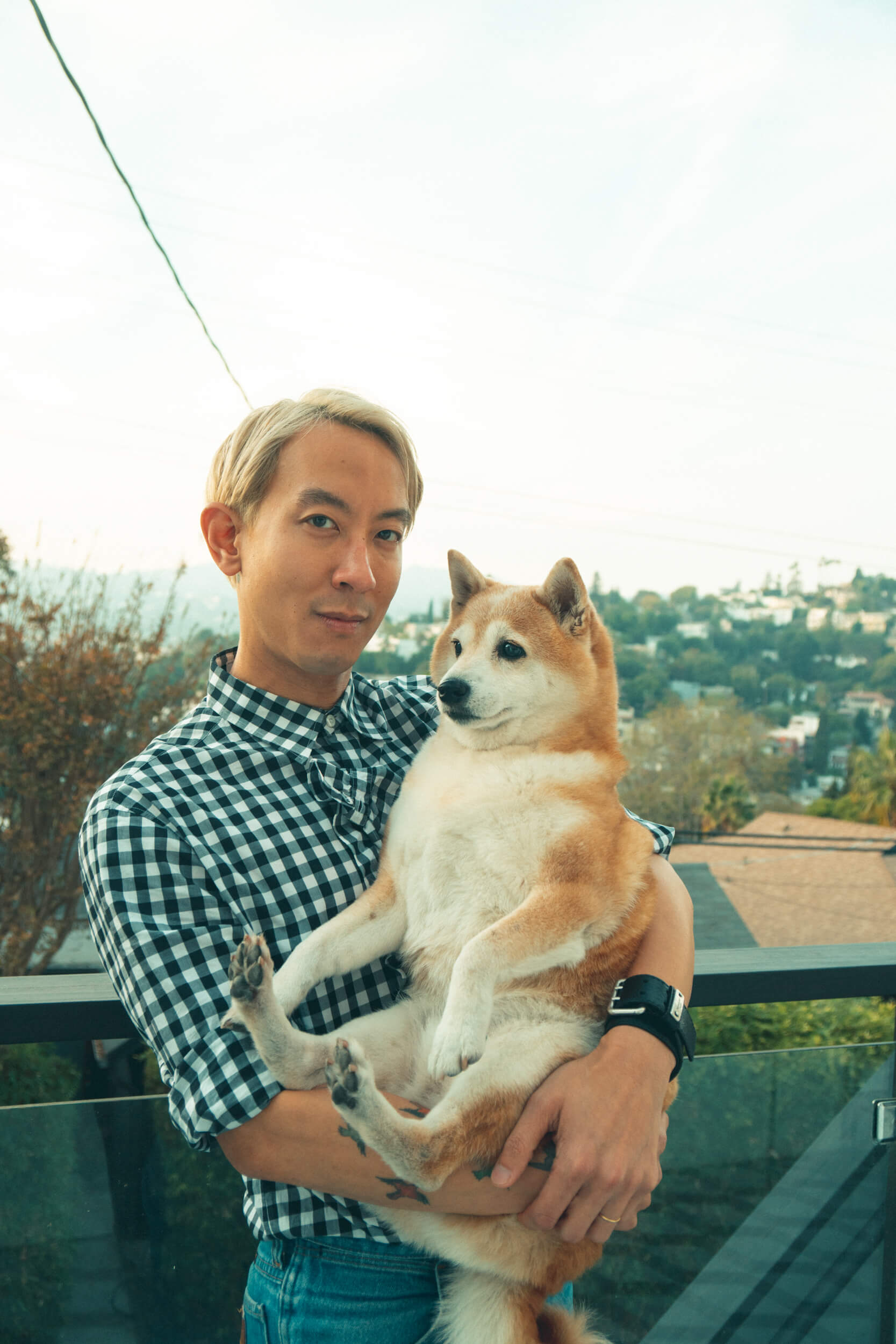 That's why I kind of stayed in my head a lot and just pretended, also growing up gay but not knowing if that's good or bad, therefore I didn't know how to act, with my parents, with society, with everything…the only out that I had was to be creative even though I didn't quite know what it meant at the time. 
I was just very drawn to visual things, that's my creativity part. I mean, I didn't even know about the creativity until you ask me about like it wasn't something that I had ever thought about, it was always something that was just in my head. And that led me through different paths, for a speech a friend asked me if he would have to introduce me as an artist but I didn't know because I didn't and still don't felt like one: everything that I've done in my life has happened by chance. When I had the clothing line, I didn't go to school for it, I just learned on my own, with my friends. I guess Siduations is more, I wouldn't say graphic design, but like I'm using Photoshop, I thought myself.
I test it out myself and I try it. Then photography, I'm not publishing anywhere but I like experimenting with different cameras or apps, I've never had traditional learning, and that's why I feel like, if someone asks me if I'm an artist I say, "I don't know…" [laughs]. I'm not an influencer, someone said it but I don't take pictures of myself, I take pictures of myself for stories but they disappear; [laughs]. 
I was also in a movie, my friend directed a movie called "Kids" in the '90s, it's about skaters in New York City, Chloë Sevigny is in it, and we were all just like kids and he just filmed us, I mean it's not a true story but It looks like a documentary, I'm still alive. [laughs] All of that to say that I'm always around different creative people but not intentionally, we just find each other.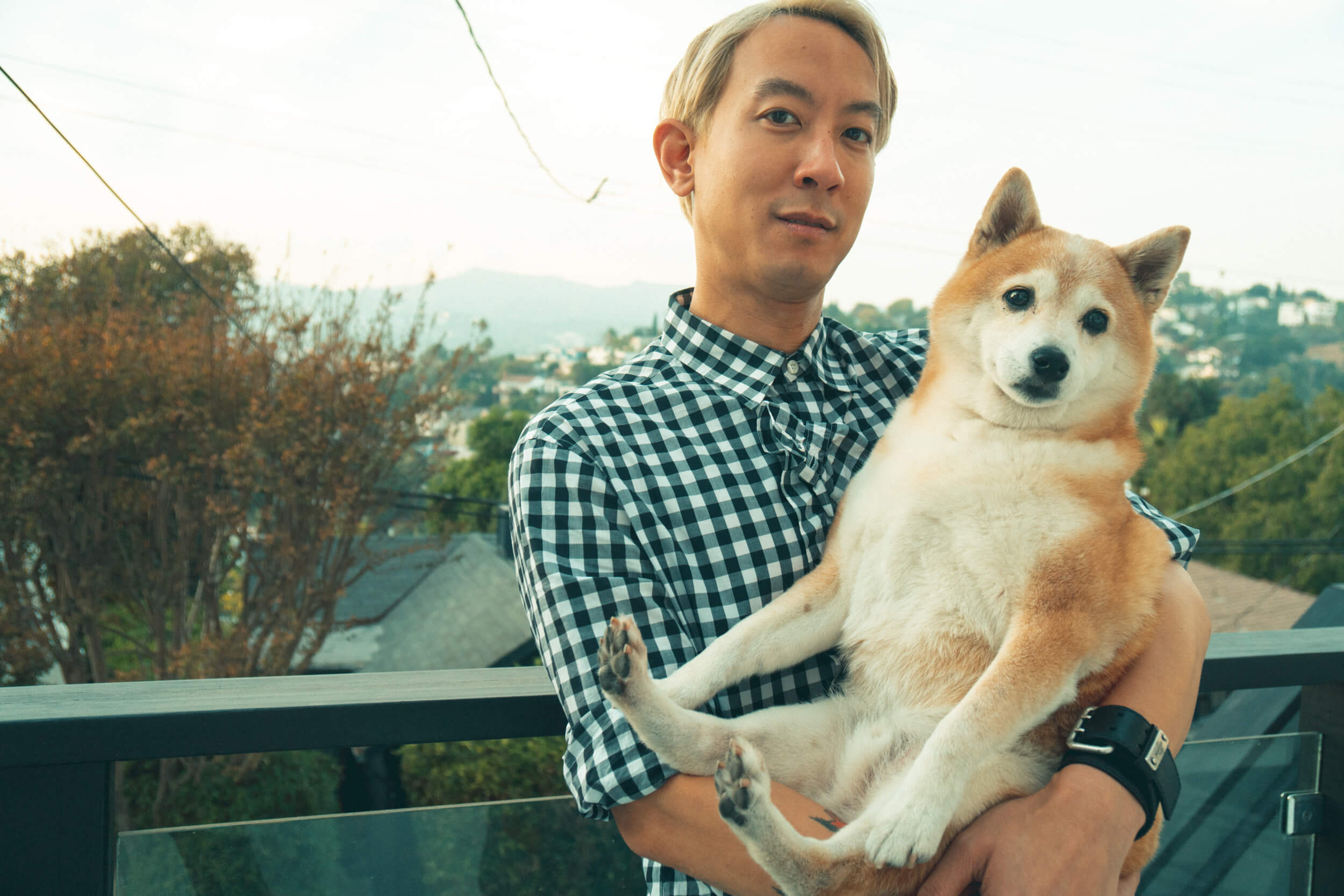 "I was just very drawn to visual things, that's my creativity part".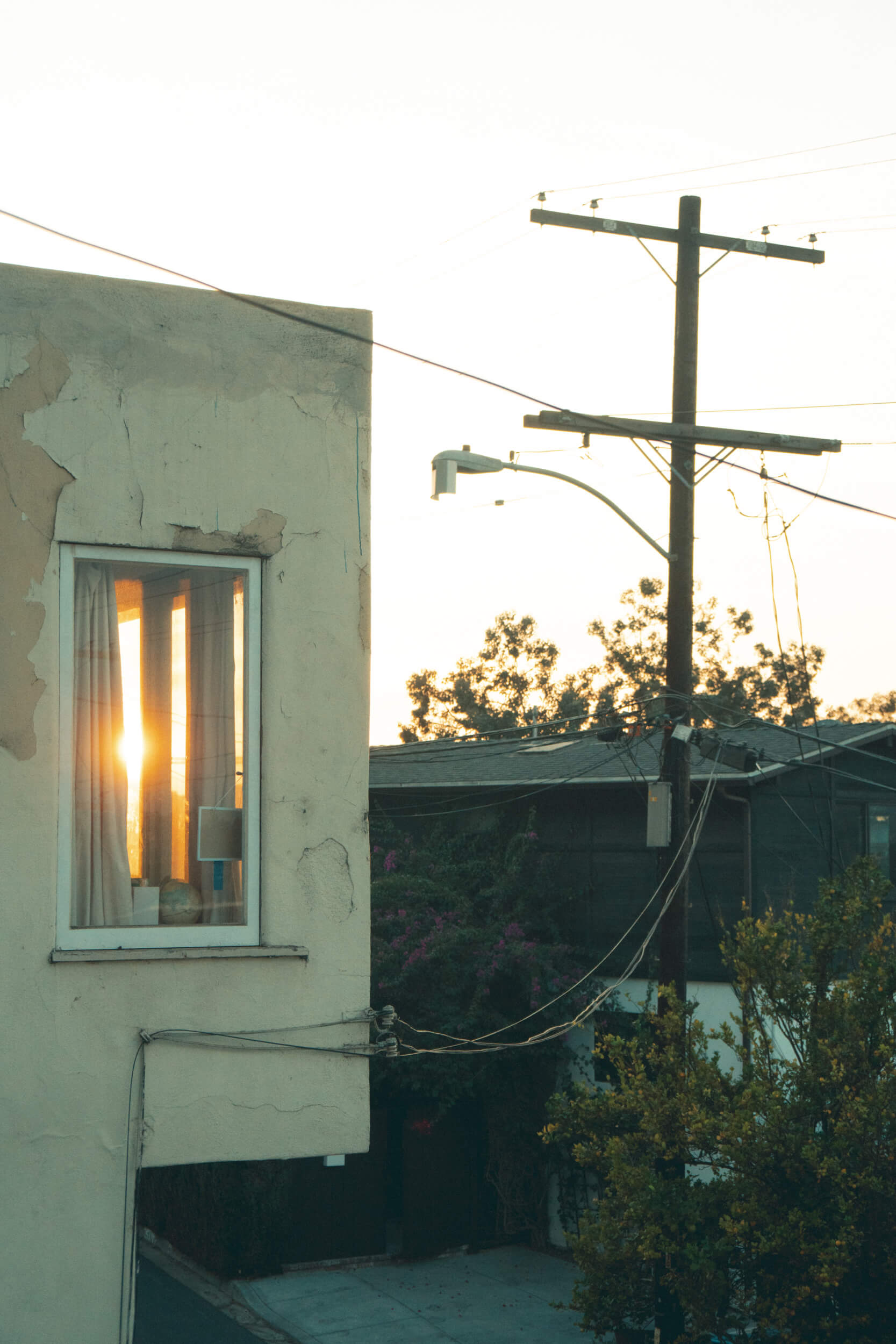 What stages did you go through to realize your playful collages?
When I was in New York I was a fashion publicist for 15 years, before that with my clothing line, United Bamboo, before it got really big I sold my share because I felt "bored" so I went back to school to learn how to do documentaries, like filming media, I learned what I need to learn, it was fun and then I decided, "Ok, I'm bored of this now." Then my friends asked me if I wanted to come back in the company, United Bamboo, they needed help with publicity, and I never went to PR school, I had taken one PR class but that so different but they asked me anyways because I used to work in a magazine when I was 16 years old so I kind of knew how that worked.
Being in PR I knew a lot of people fashion-wise, connected with them, and when I decided to move here I realized that PR is different here, it's more celebrity, and it's a culture, if you don't have money then you're not going to get your dress on a celebrity or your outfit on them because everyone has a contract. Also, it's a different type of PR, so I said, "Ok, I never really went to school for PR, I feel like I can give it up easy." [laughs]. It was hard because I did it for 15 years but it wasn't like I had an investment in it, you know. But again, I was like, "Hey, everything I did just happened by chance, accidentally, I can start a new life here," I didn't know what I wanted to do, I had to learn how to drive first, I didn't do that [laughs]. I had a few friends here who needed my help with their site and instead of just editing, I started to learn how to code and then they asked me if I could help to change the colors on their website, so I started changing the color, learning to code, but then I also started playing with the pictures.
That's when the Photoshop came in, I was just messing around with visuals, moving things to the left, to the right, just little things like that, but also playing with apps on my phone, with different Photoshop stuff; while sitting in traffic, I would text to my friends in New York and a lot of them work in fashion so what I would do is just take their picture on an app and cut it out, and put them like on the street, like taking pictures on the sidewalk, just fun stuff like that. And then I would write to them "I miss you, wish you were here." So, then a lot of people started posting those pictures on their Instagram and I was like: "Oh, cool, it's funny, it's weird." I made so many, and I thought I should post them, but I didn't want to post them on my personal, it didn't make sense, so I created Siduations and then I posted them on there.
"

That's when the Photoshop came in, I was just messing around with visual…"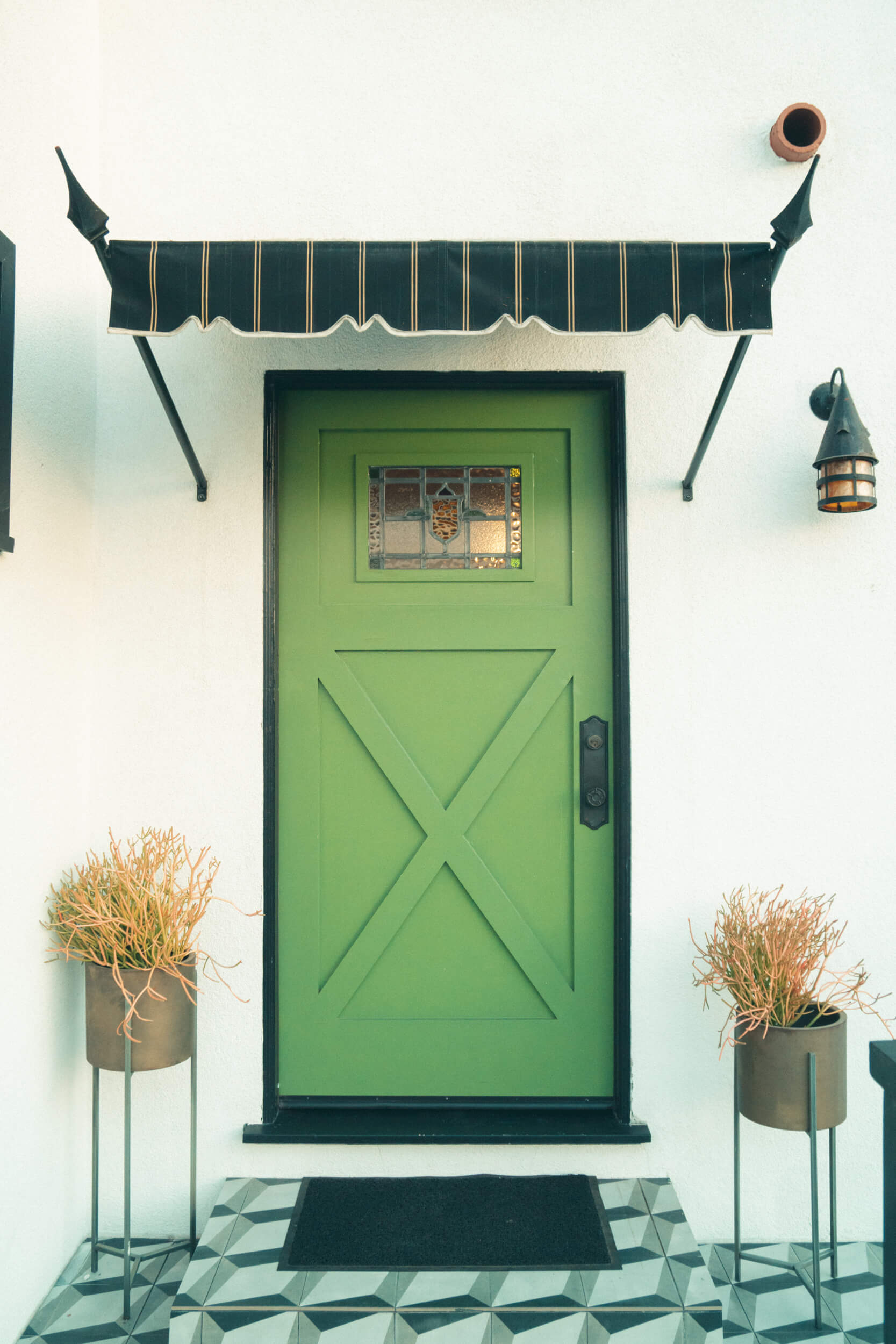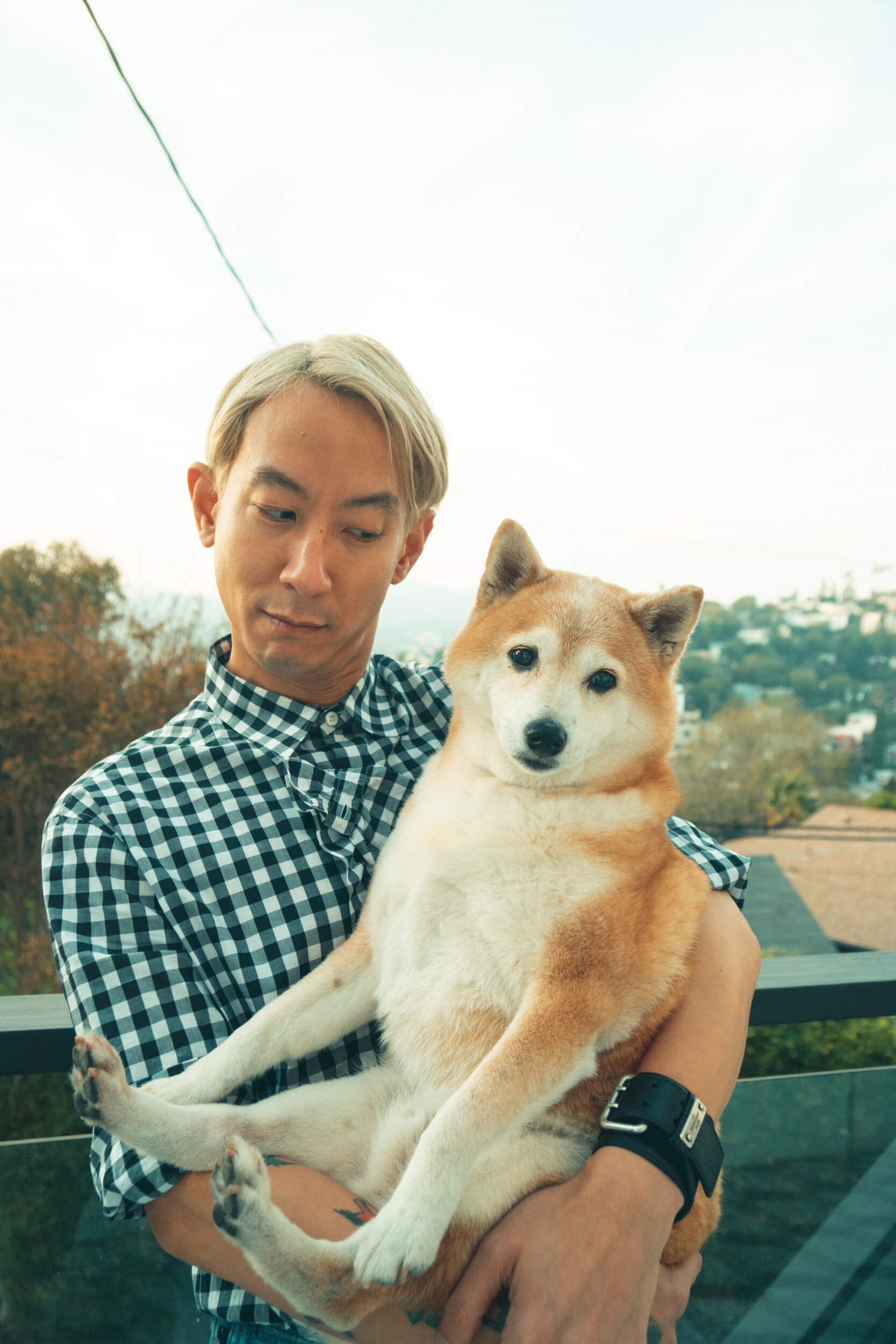 "

I made so many, and I thought I should post them, but I didn't want to post them on my personal, so I created Siduations and then I posted them on there.

"
And because I already knew a lot of fashion editors and stylists, just fashion people, I already had a following, it wasn't hard for me to get my friends to follow the other page. And then once that happened, people just started sharing it, and then publications started calling. 
It was the second year I lived here, by that time new people were working at the magazines, so I thought my friends told them to reach out to me but they said they had found me on Instagram and that didn't know I used to work in fashion. I knew everyone in their office but I didn't know the writer [laughs], so they were like, "Uou know my boss?" and I, "Yeah, and I thought so and so from Vogue told you to call me." But they had simply seen my Instagram like while in the subway and thought it was funny so they reached out to me so I started to meet all the new people that were working in fashion. It was funny because a lot of people thought I was pinching myself and I was like: "No, I'm not even 100% confident about what I'm doing, I would never pop up size myself" and since then it just grew.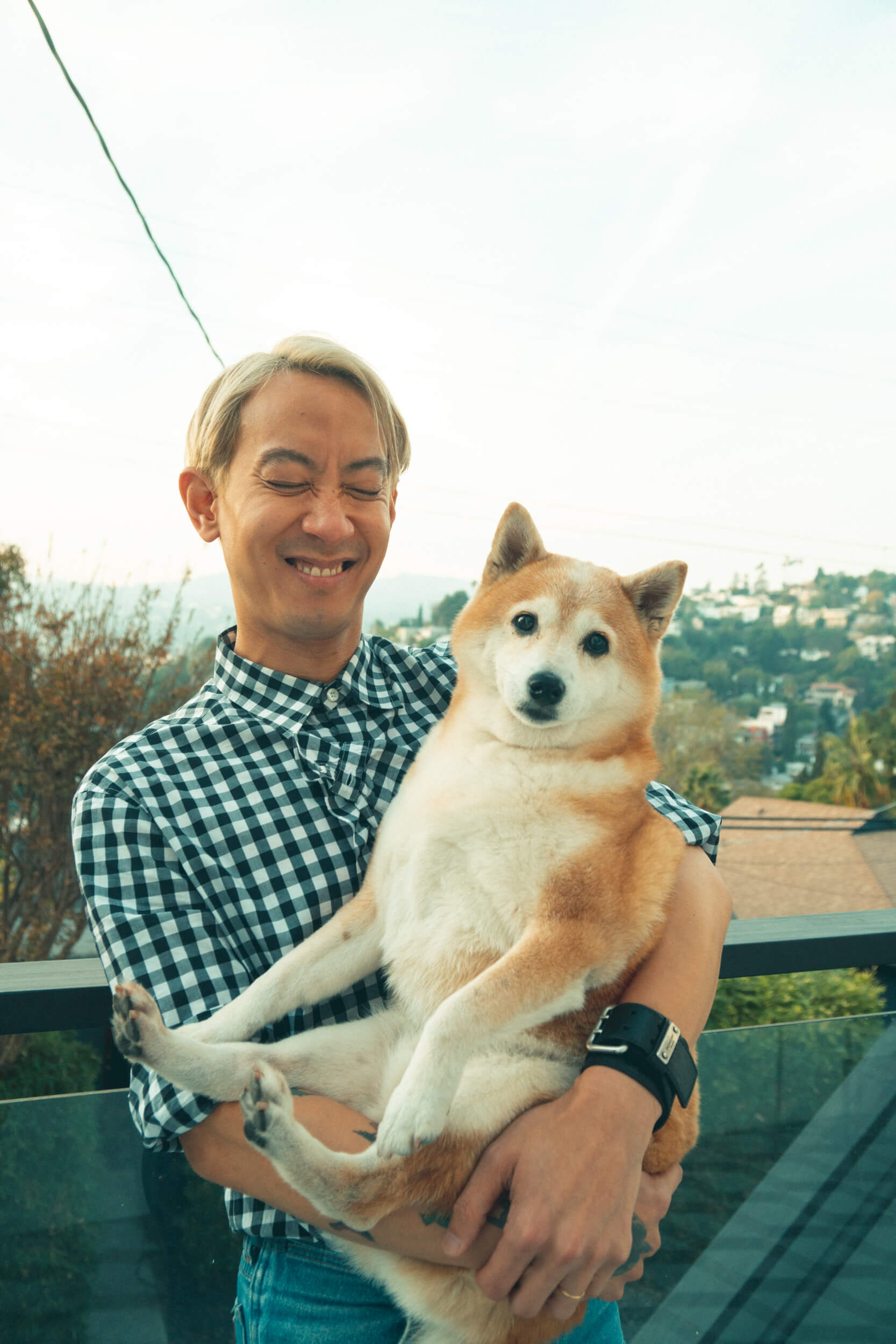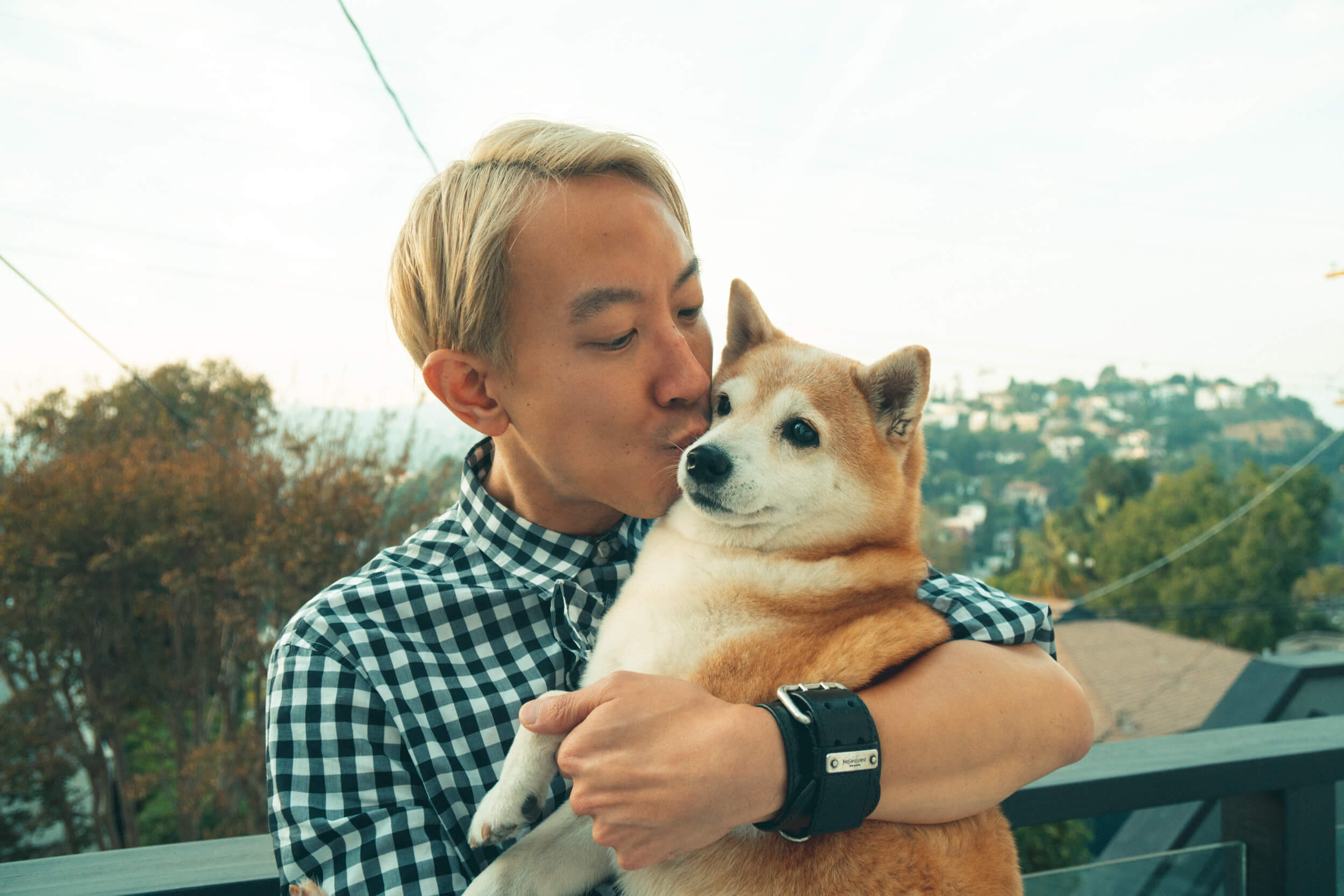 "I have to say that a lot of people call them collages and it is collage what I do, but I call it editorial on a budget [laughs]."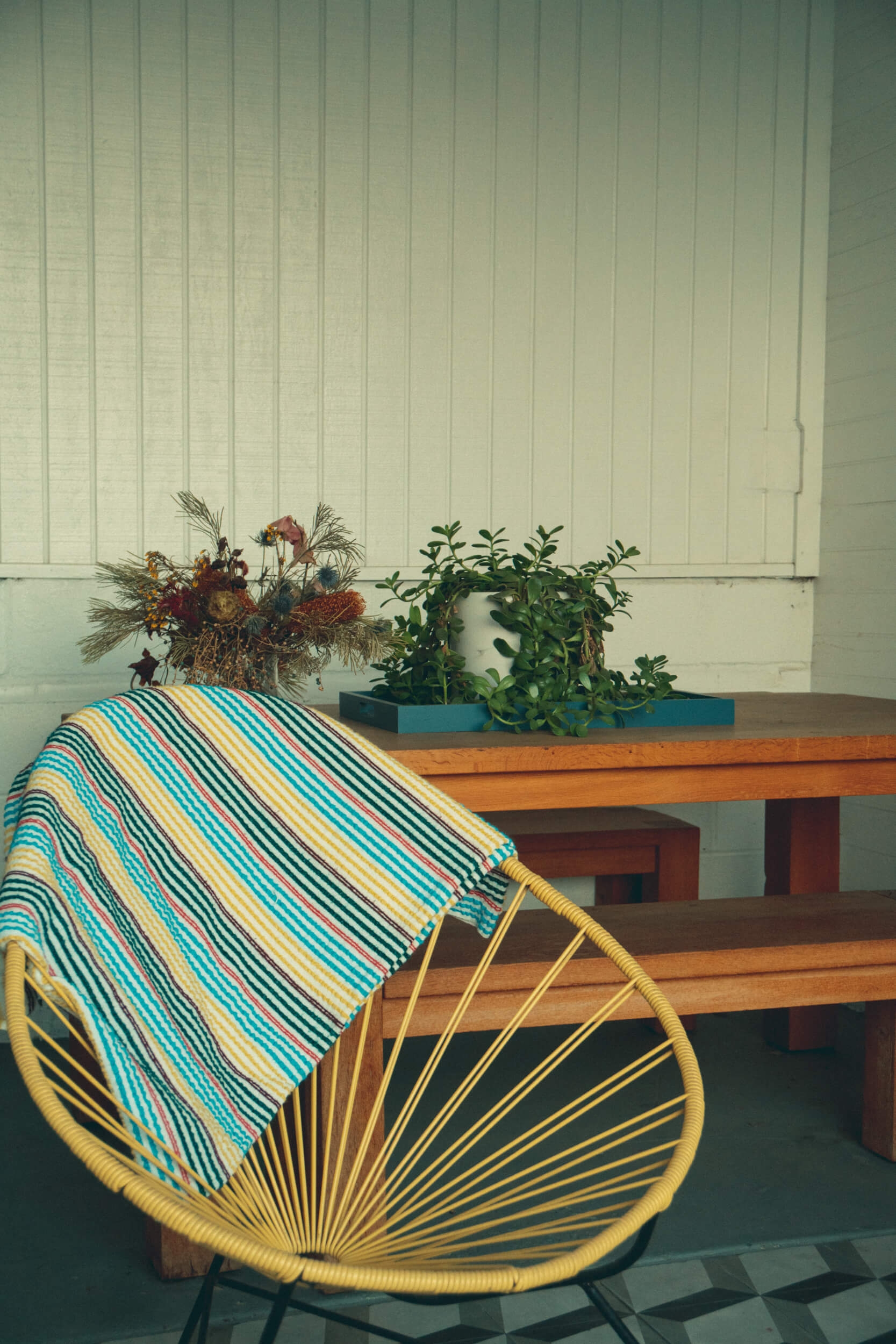 There's a meaning behind the name "Siduations" besides playing with your name?
I realized that what I was doing was putting people in different situations, that's pretty much it [laughs]. 
When you have an idea, it may not be the biggest idea in the world, but it makes sense: it's like Sid putting people in situations.
We already mentioned fashion, but how did you realize that irony was a successful key to read this complicated world?
I didn't but thank you! You know, nobody walks in LA so when you are driving, and you see on the street there is almost nobody walking but then you see one fashion person walking, and it looks like a situation; like I remember when I was in Venice I was getting a coffee at 8 am in September, it's still hot but it's kind of almost fall, and I saw people with Gucci slippers with fur and I was like: "It's fucking Venice Beach, and you are wearing fur slippers?" And then they had leather jackets, it was just cool, they have style, but in 80-degree weather, does it make any sense?! So, that's how I see the situation, to me it's normal but I do understand that it's funny to some people.
Also, I grew up in the club scene and my friends were crazy looking and walking around New York like this, so I understand that there is irony in it but if this is how I grew up and this is what I saw, but also I always questioned why people find these weird, like, "If the designers are making clothes for people, why can't they wear it? Why is it so weird? They need to make money, they want you to wear it. Like are you only supposed to wear it at night? Or where?" So I've always asked myself that but also I realize during the elections in 2016 –that was fuel of inspiration for me– that more than ever than everyone is so divided, it's Republican, Democratic, white against black, Hispanic, and then there is rich and there is poor, and I realized that fashion is divided too like some fashion people don't look at normal people, or it seems like they don't look at normal people, they are very elite, like a club.
And I was like, "Ok there is so much division now, I feel like what I'm doing has a sense of making sure everyone is even." Just making sure that no one is higher than the others, making people on an equal plain field.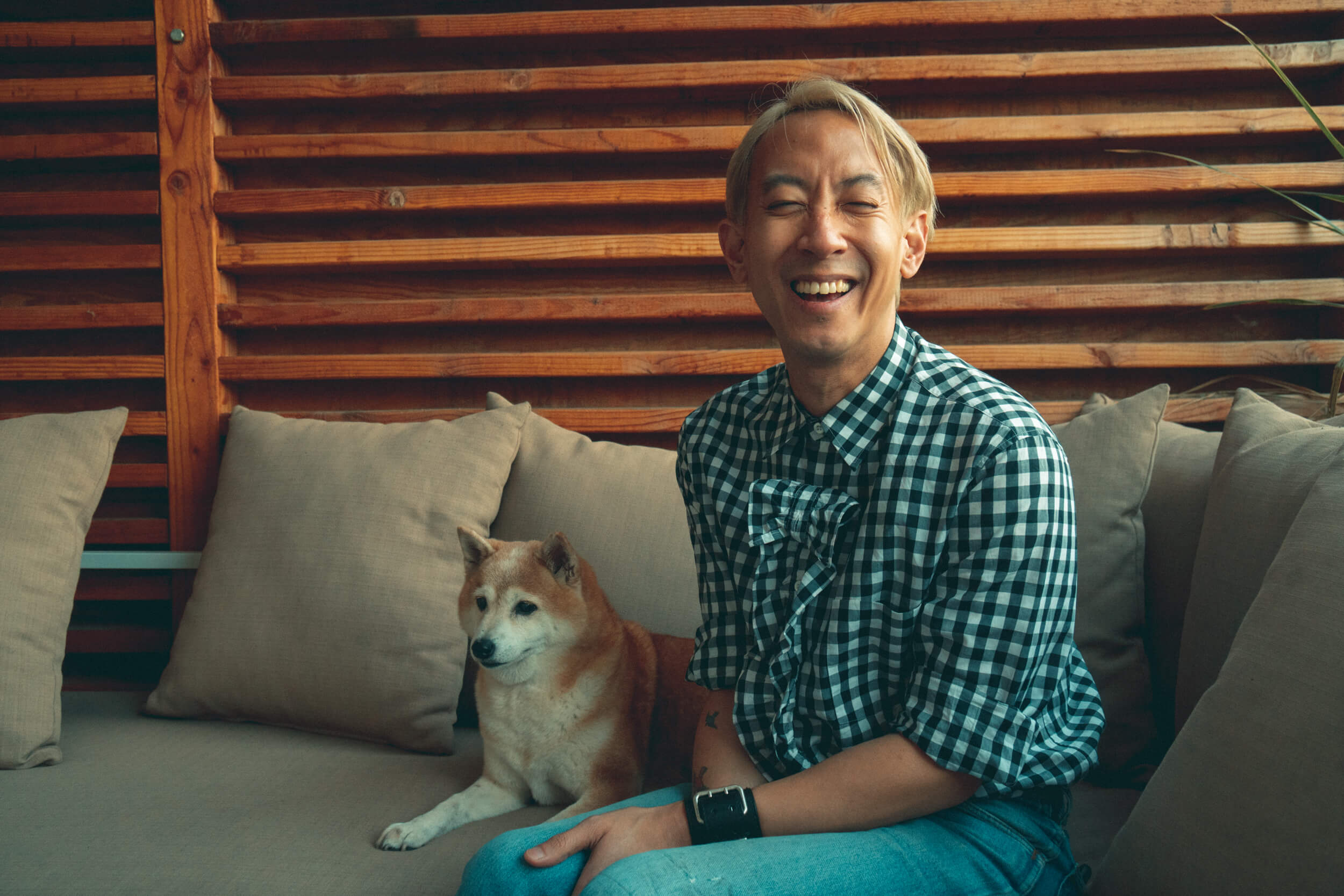 How do you find a balance between fashion and the "real world," like politics and so on?
That's always in my head. Like: "Gucci has a gown, does she need to be at a cocktail party or a fancy event? Why can't she be walking in a supermarket?" And people find it weird but what's so weird about it? There's nothing weird about it, you just haven't seen that stuff out of fashion weeks. Sometimes when I'm playing with an image like, I'll say a gown again, she should be at a fancy event but no, where else could she be? I want to make fashion for everyone, not just for rich people. It just felt so exclusive and I wanted everyone to be able to enjoy it.
Were social media helpful for you in some ways?
That's how a lot of people find me for work. I get stuff with Alexander Wang, for Burberry, Moncler, Miu Miu, Opening Ceremony, Brandon Maxwell, and then I work with publications, I did stuff every month for Elle UK, L'Officiel… all through DM, which is freaking awesome, and also because I don't have to leave the house! [laughs] 
But also it drove me freaking crazy, I use social media as a gallery, even when some people comment bad stuff like, "This is a horrible work" I'm ok with that because it's a good way for me to improve myself; a person said to me regarding one picture, "It looks so photoshopped" and I took a look at it and I said, "Fuck, it does." Sometimes I get good comments, others I get bad ones, I don't like it but it's helpful for me to understand what I need to do. It's good to hear feedback because I'm here by myself, so when they comment and like stuff it's a way to communicate with me on what I need to be focusing on next time.
But up to know social media still drive me crazy, the likes, sometimes I post a picture at a certain time and it doesn't get many likes I'm like: "WTF, do I delete it? No, I'm 43 I'm too old for that, just leave it, don't care about it, don't think about it." I have to remember that I'm using this platform like a gallery, as a portfolio, and not as a competition but then you get sucked into it. It's the worst, I feel like I'm in high-school again. But Instagram has been helpful, because I use it as a gallery, but I also post to Tumblr, I don't know if anyone uses it, but just in case Instagram disappears [laughs].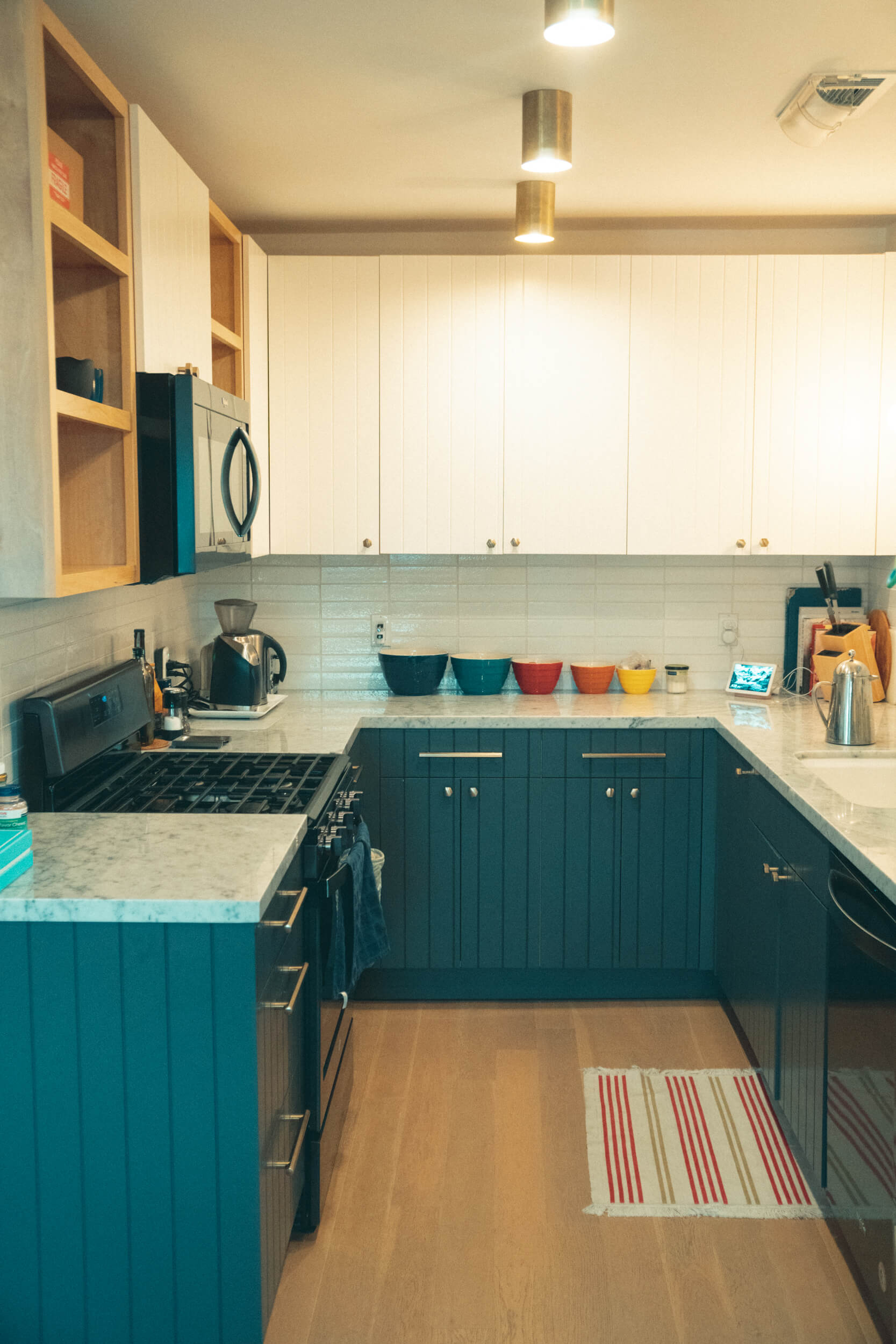 "Instagram has been helpful, because I use it as a gallery."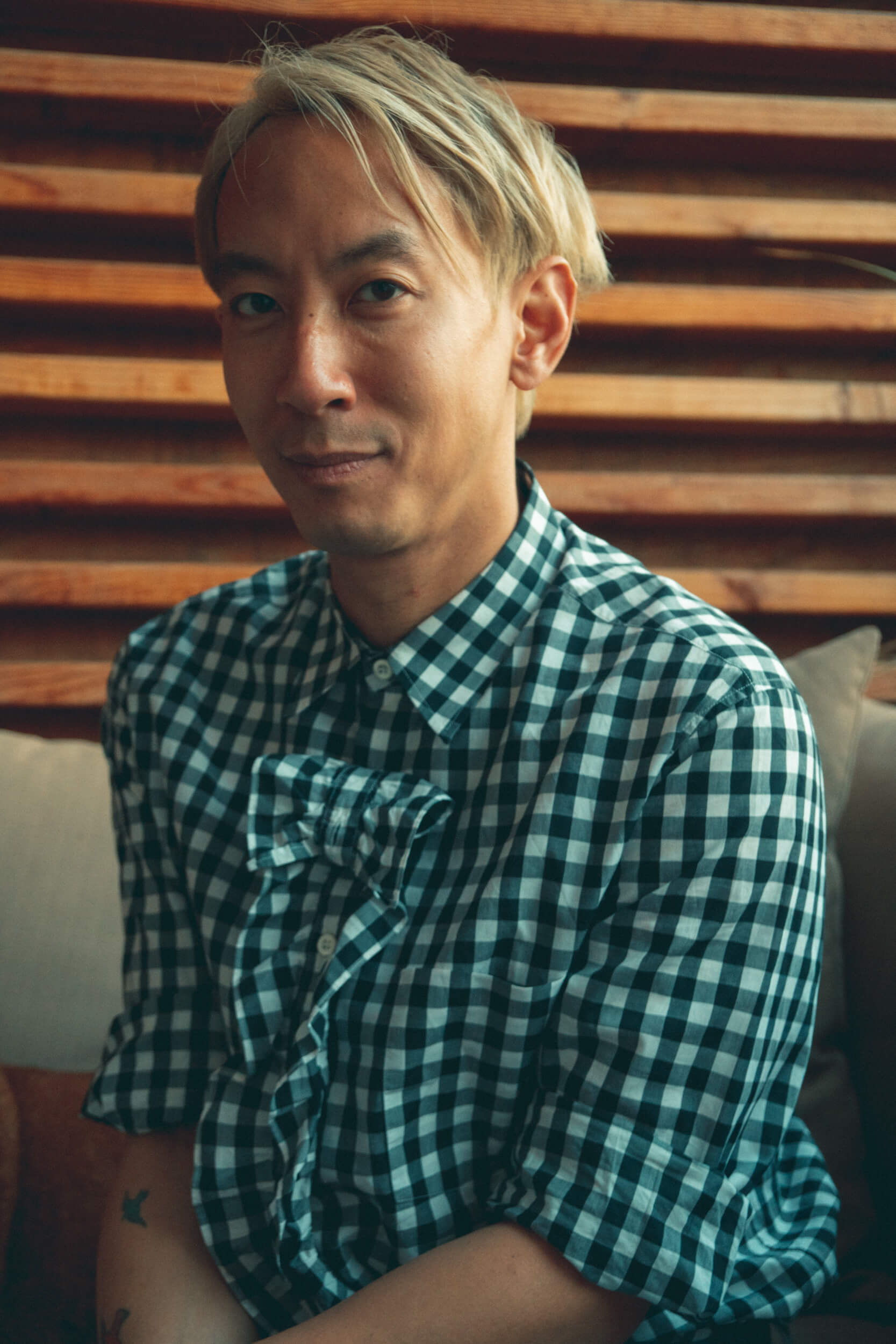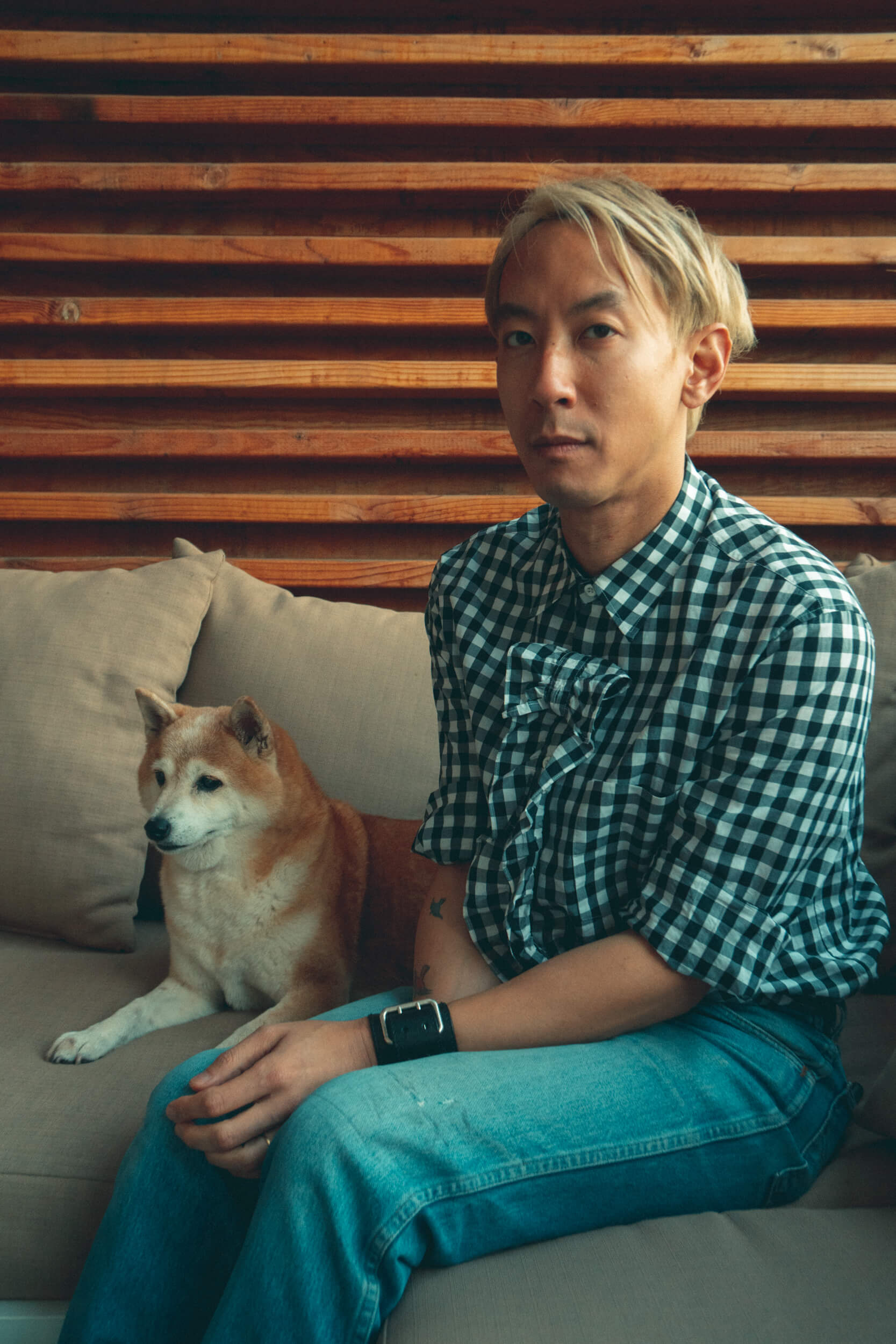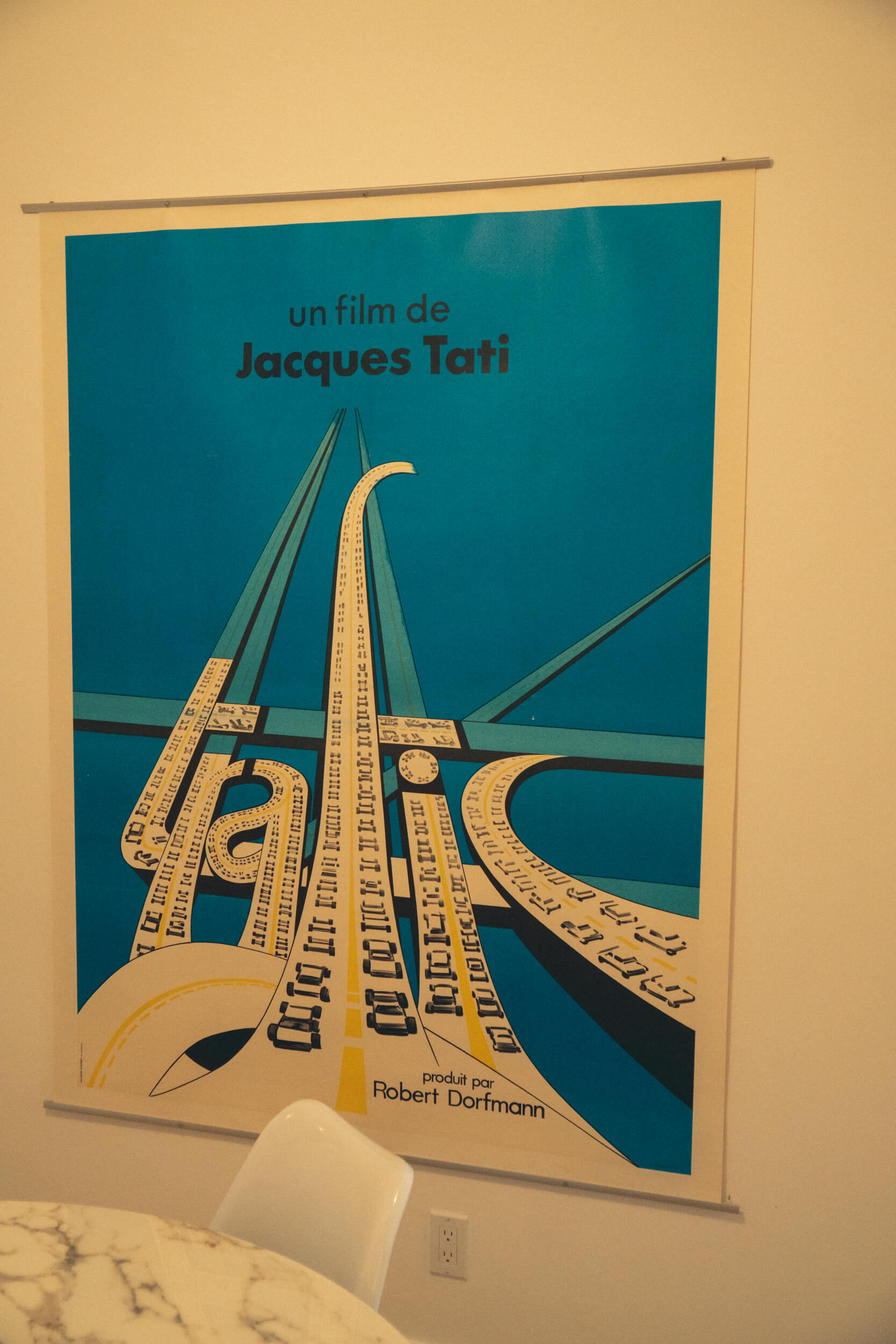 Is Los Angeles also an inspiration for you in some ways?
Everything is an inspiration, every city I go to, just to see how different people live, everything is inspiring. About traveling, my point of view is American because I was born and raised here, and I also have some Thai points of view, I know people, their way of living, so it's easy for me to reference something in a picture.
I spent a summer in Paris two years ago, before I used to go for one/two weeks a year, but spending two months there allowed me understand the culture and a little bit about their way of thinking, and that affects the picture too because at times American people will get the message but other people will not understand it. 
Like in Thailand I made a picture of a ladyboy which is how they call transsexuals in Thailand, I posted that because I understand it, they love the ladyboys in Thailand, they don't make fun of them, they are part of the community, I posted a picture and so many people were so upset in America, like, "How can you do it? That's so mean, this is horrible for our community and LGBT and the word ladyboy is so fucked up" But in Thailand, it's not so fucked up, and people from there were defending me, and someone said, "This is my life, I love it, it's hilarious."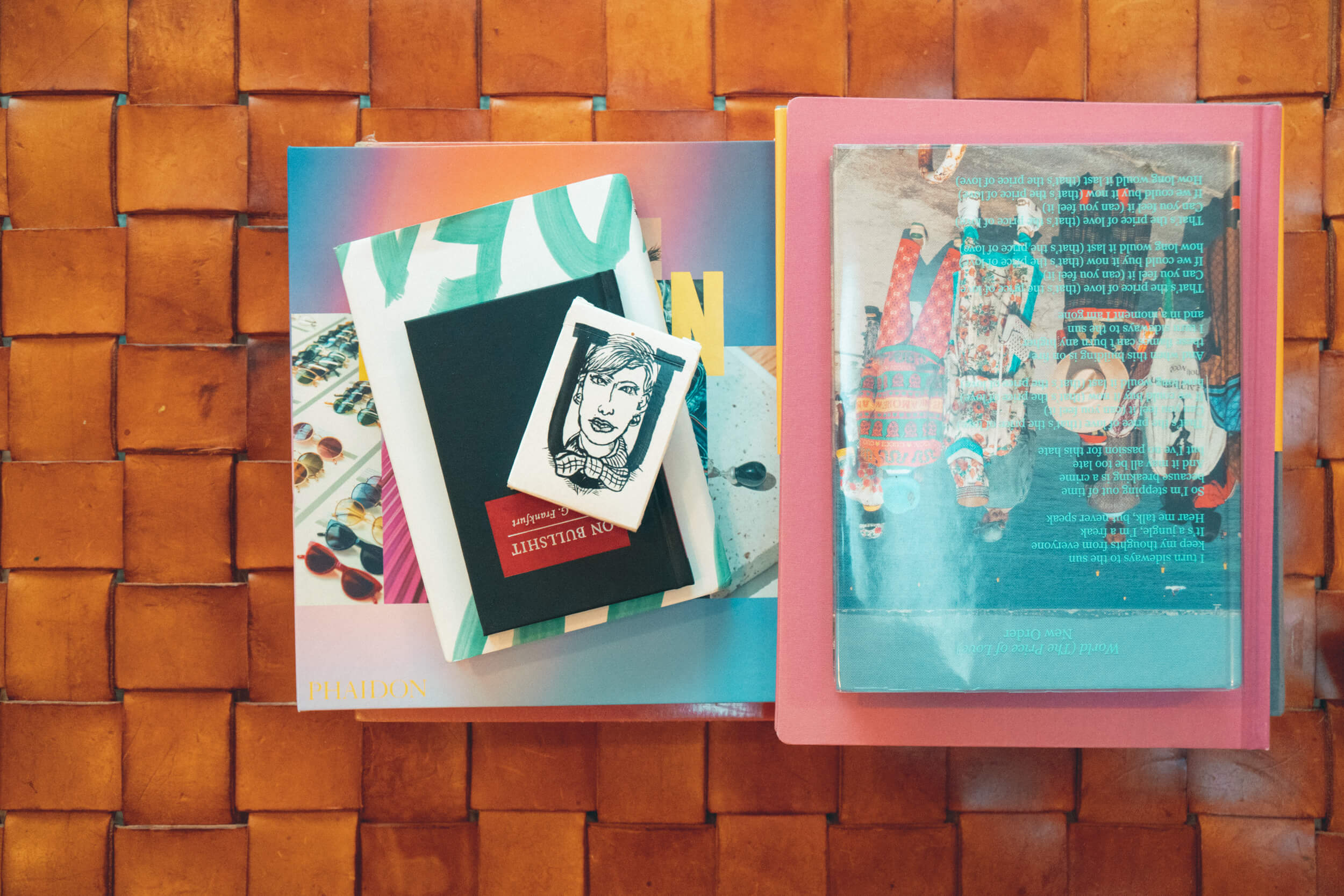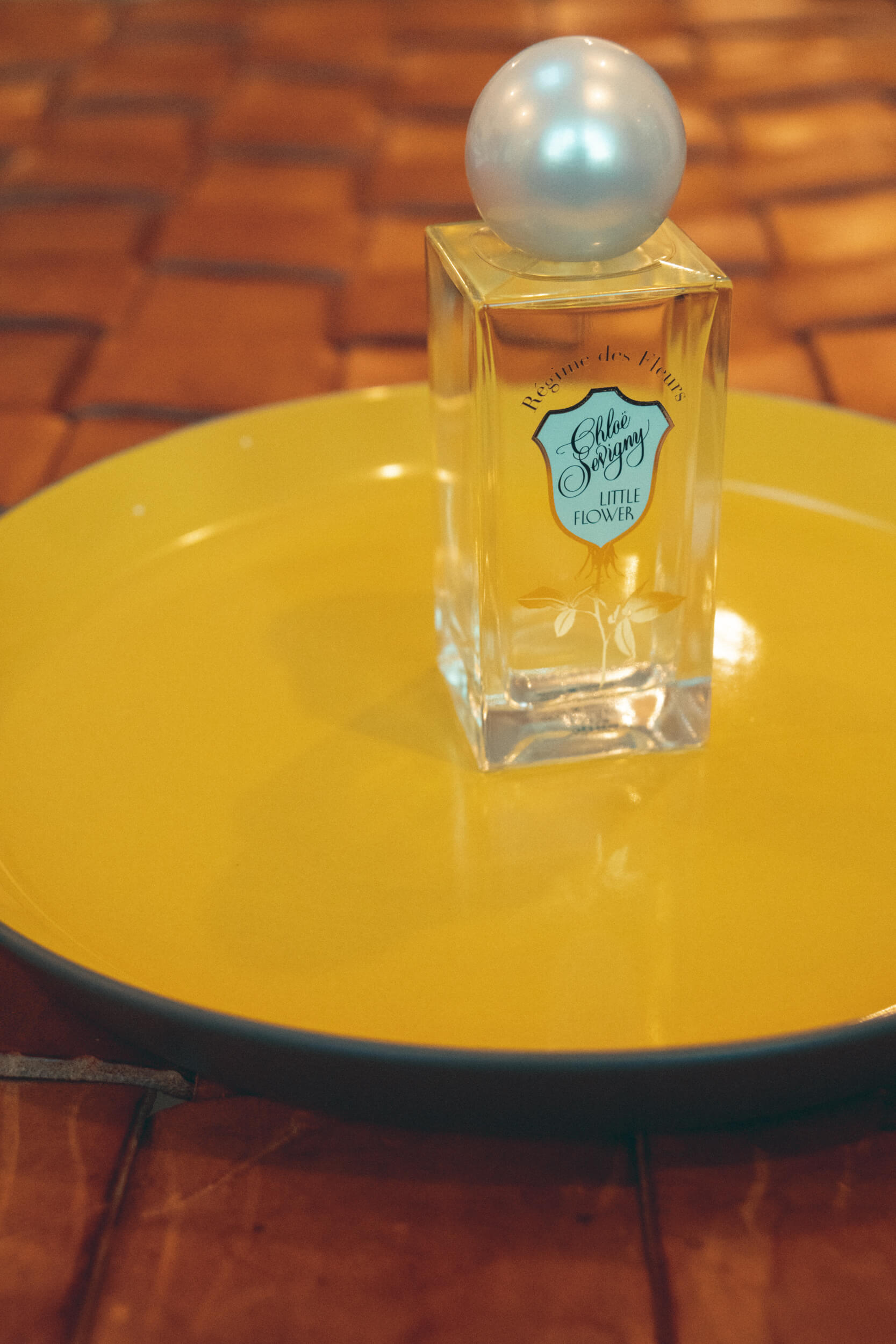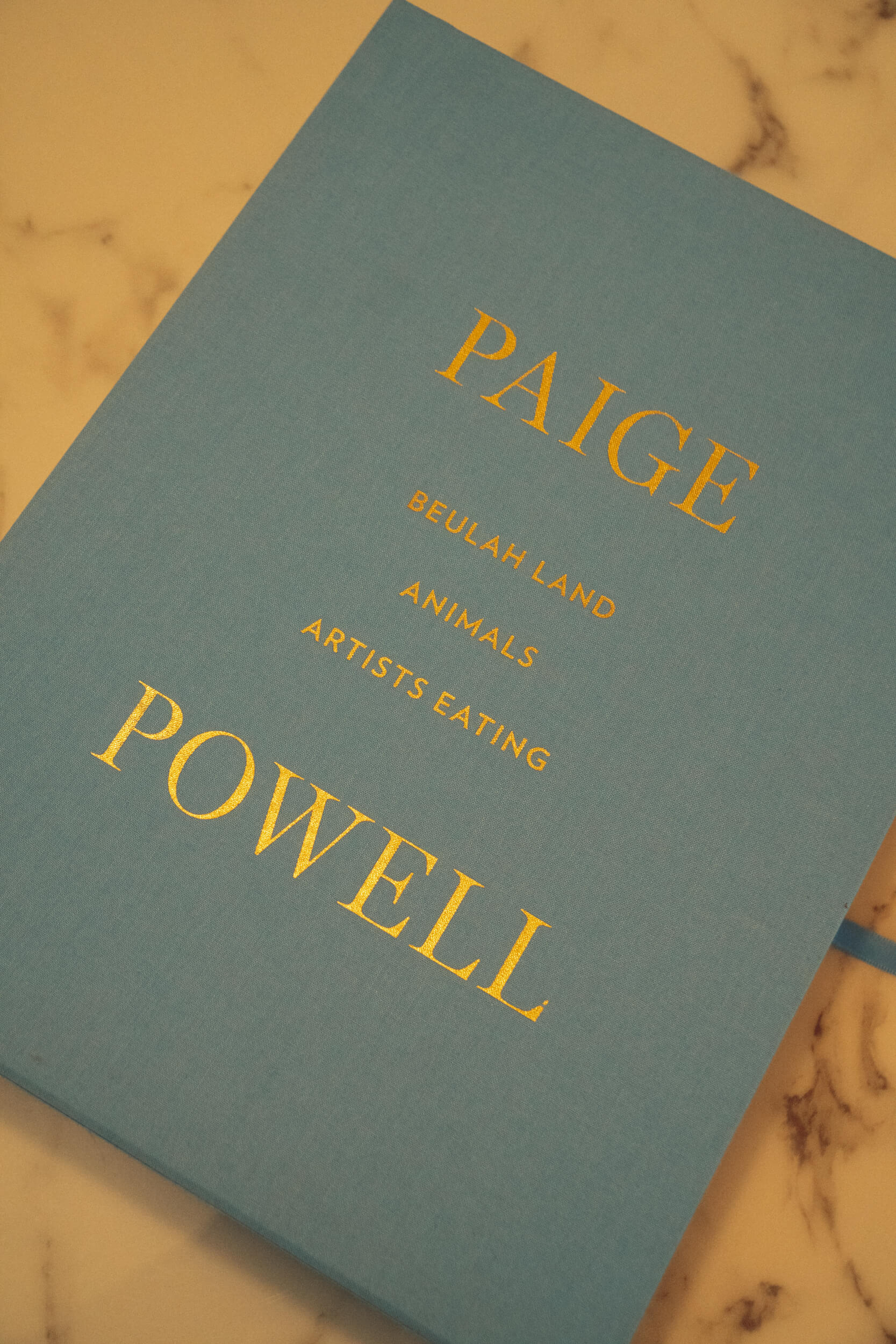 There was instead a fashion collection/brand/designer that you really fell in love with recently?
Balenciaga, Gucci, Valentino, Miu Miu, Prada, Loewe, JW… I don't want to say that they are more imaginative because everyone has an imagination, it's more about people who create things that I've never seen before. Their fashion shows are not just a runway, they create like a Disneyland. It depends, next season there could be a brand that shows something different, not just clothes, but also the atmosphere. For me fashion is like escaping, it's a fantasy, I want to live an experience. So far, when I go to Paris, the Vuitton shows make me feel like I'm in a different world.
I love the old McQueen shows, every one of them he was designing looked like a different planet. So that's what I love about fashion imaginary, I like that you can imagine that you were there. It's a good escape, also it goes back to when I was younger feeling alone and I used magazines as an escape.
What's fashion for you?
Fashion for me is like buying a ticket and traveling somewhere. And when I say that, I mean the ticket could be expensive [laughs], the jacket could be expensive, but if you are able to wear that jacket and have this feeling like being another person, or that you are telling a story, that's what I mean, it's storytelling: it's taking yourself to a different place.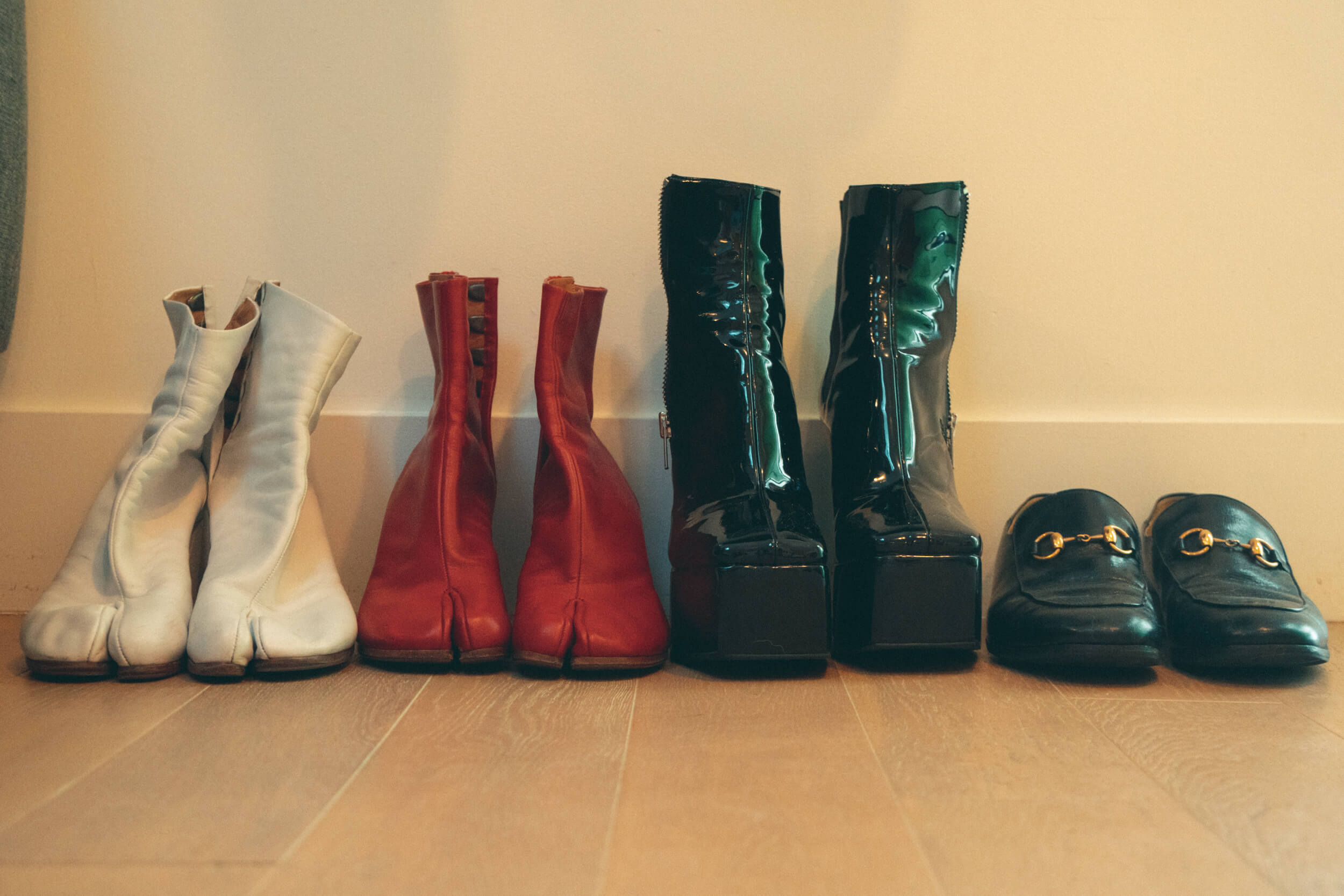 What's your go-to look?
Jeans and a t-shirt. Something very basic, my rule is that I have to be able to wear it at least three days in a row because I don't have that expendable income, I can't spend money on that, especially when I don't leave the house. But also, I feel that right now there is so much fast-fashion and it's not good for our planet, so when I buy something, I either go to thrift shops, flea markets or I buy very special items. So, I need to be able to wear it more than one time, I need to be comfortable wearing it for 2 days in a row. Right now, everyone is wearing something once and then they are like, "What am I going to do with that?" It's a bad way.
What do you have too many of?
Ideas [laughs]. And time, but not enough time to make them all happening.
What's at the top of your fashion wish list right now?
I've been thinking about the JW Anderson baseball cap bag. It's on my list, but I don't have a wish list, it is something I've been thinking about, I don't really need it but I want it.
What's your superpower?
I wish teleportation! And if I can't do that in real life I do it in pictures.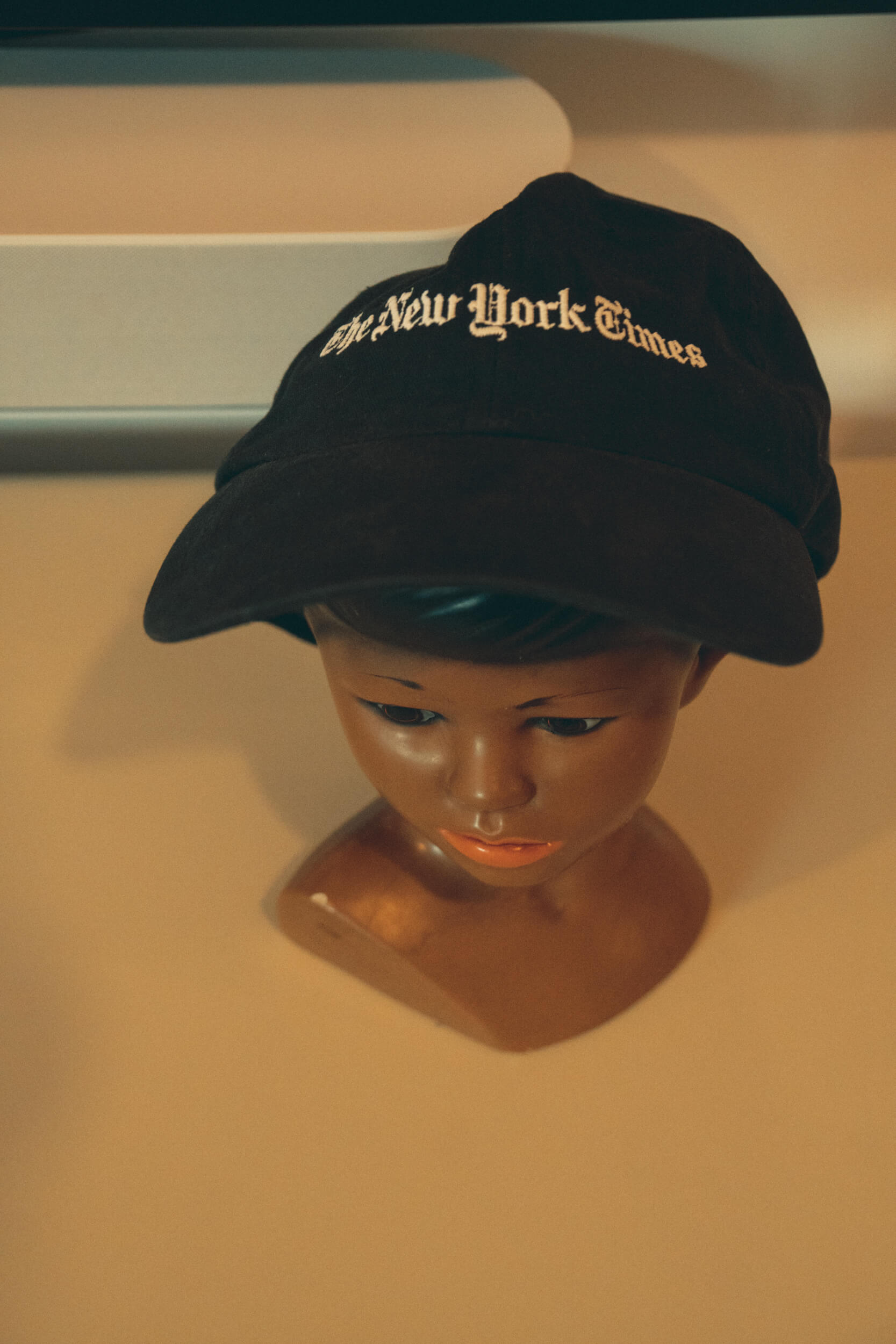 What makes you laugh the most?
I like to watch pranks, I like to watch bloopers, bloopers in practical jokes. Like, when you see a show and everything is perfect but then you look at the outtakes and you realize it's not perfect. Seeing people not being perfect, I don't laugh at them but I just find humor in it. Recently, I was at a party and I was just standing there and I was wearing high shoes, and I wasn't even walking but I just fell, that was funny, I was trying to be all cool but then I just fall backward. It was so embarrassing but it was fun.
What about your future projects?
I would like a book, I don't know if it's possible because I would have to pay for the rights for these photos, but it could happen. I would like a book, if not to sell just for myself, to look at my stuff. [laughs] I would also like to get out of photoshopping and actually doing photographs or creative direct a team to do that for me. I would like to just travel more and take my own background pictures. What I've been doing now is looking online for supermarkets, Venice's canals, I would rather just go there and take my own pictures of the canals. I would like to creative directing a team, to turn Siduations into something else, I would love to learn more apps, more programs, video, moving images, just go deeper into this.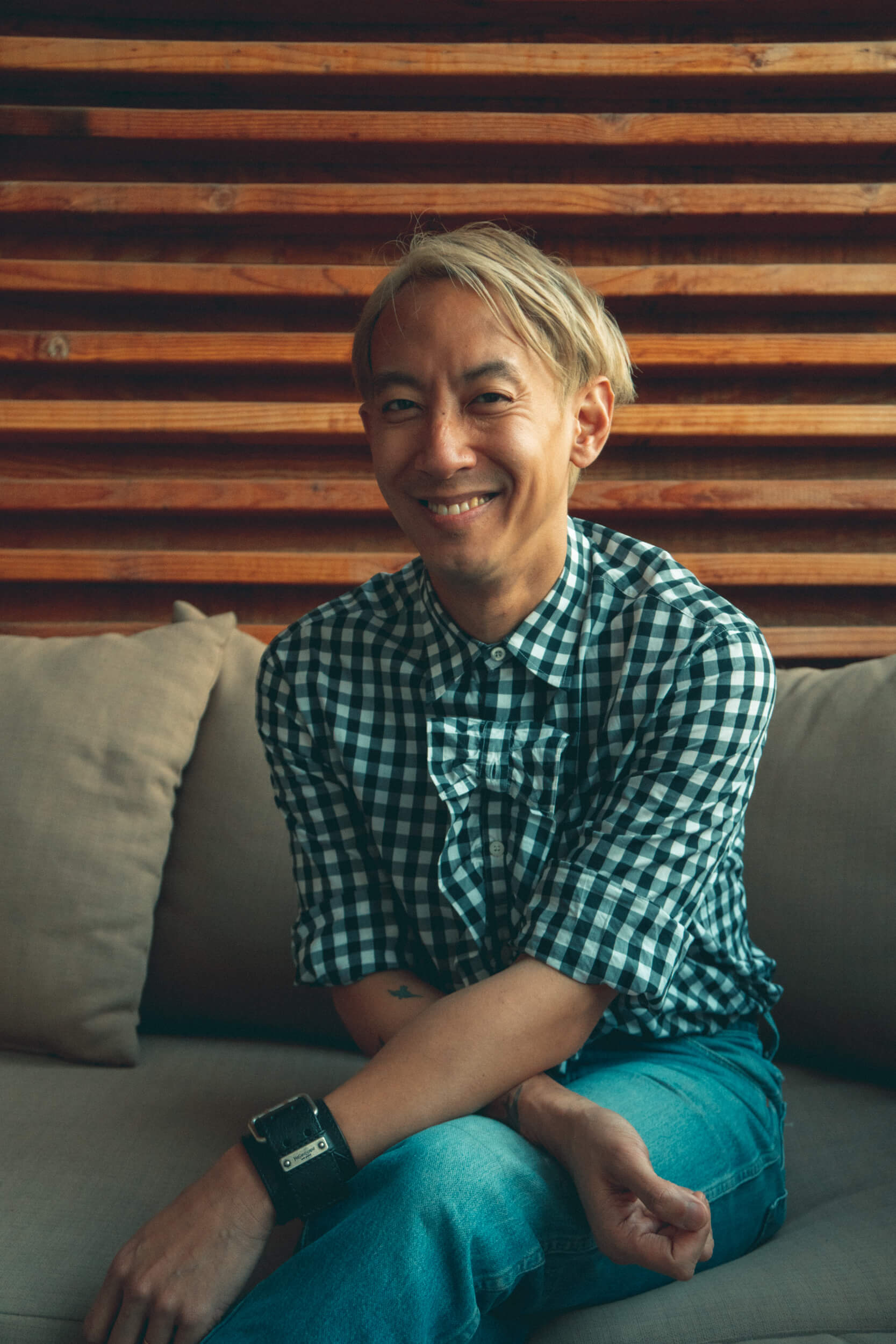 And I just want to be happy, I just want to have fun, I guess everyone wants that but I don't want this to feel like work and sometimes it starting to feel like it and that defeats the all purpose.