Sara Lazzaro, a versatile artist, has the ability to enchant audiences with her technique and depth of interpretative performance. Growing up between America, the United Kingdom, and Italy, she cultivated her love for cinema from a young age, a passion passed down by her cinephile parents.
As passion turns into a career, her journey in cinema is filled with diverse projects, where the choice to say "yes" is guided by the strength of the script and the opportunity to explore new creative territories. Through roles like Teresa in " The Law According to Lidia Poët", Agnese in "Doc – Nelle tue mani", Marzia in "Sono Lillo", and more, Sara embraces the challenge of portraying different characters, each with its unique heartbeat.
2023 marks a year of returns for Sara, as she dons the roles of characters already beloved by the audience. She seizes the opportunity to add layers and depth, reliving them through physical memories, emotions, and dense diaries of notes. For Sara, acting is both a physical and emotional experience – posture and costumes become key elements in shaping her approach to the character, giving tangible dimensions to her artistic expression and transforming each return to the set into a new encounter with herself.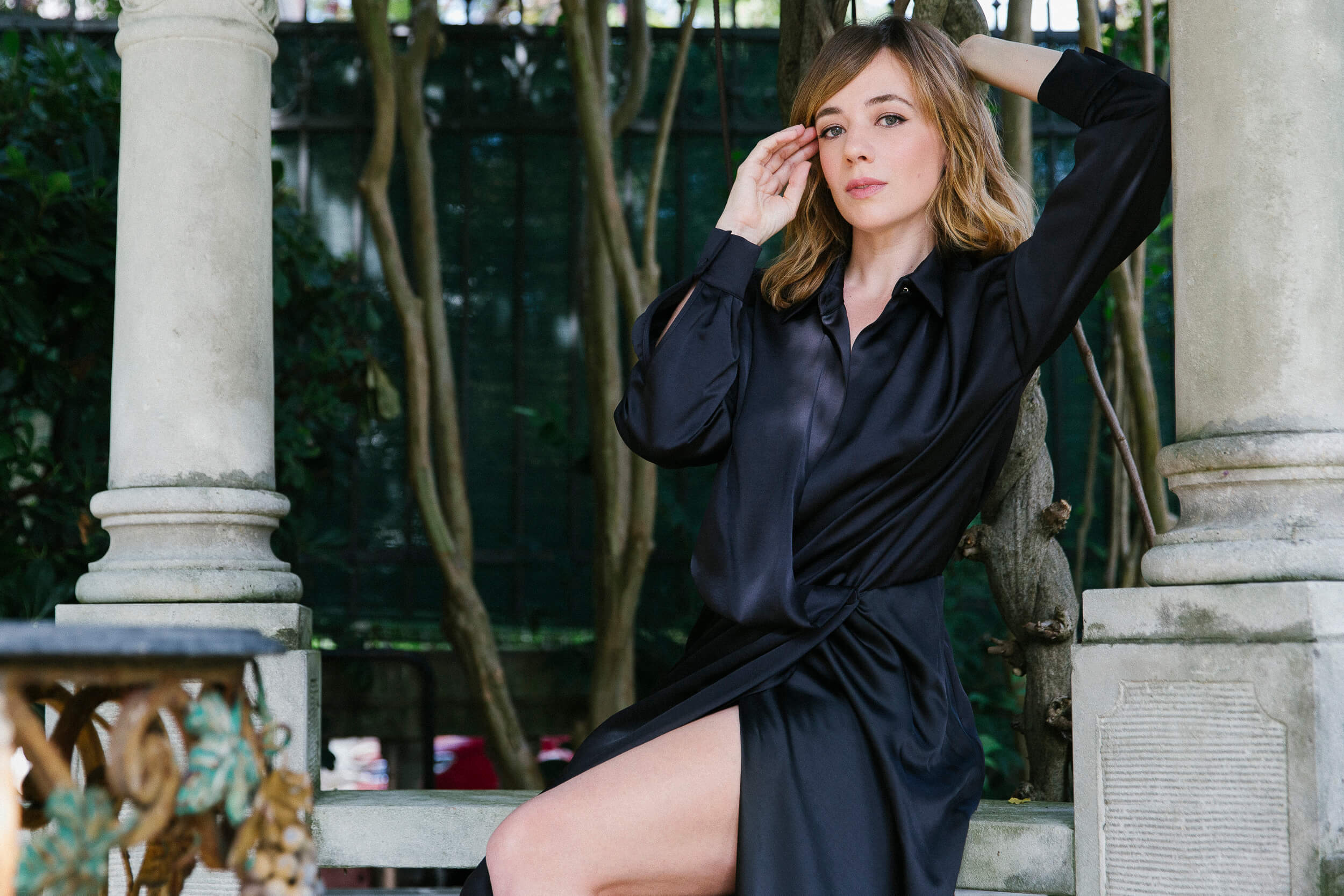 What is your earliest cinema-related memory?
When I was a child, I'm not sure if I was living in America or Italy, as my childhood was divided between these two places, I remember this dark room with red velvet sofas, a musty smell, and these very large motion images from some film, maybe a cartoon. I think it was my first time at the cinema: I remember the feeling of sharing an experience, the sound of people. My parents are huge film lovers, so I grew up with them often going to the movies and educating my brother and me to do the same.
What usually makes you say "yes" to a project?
In general, the screenplay of the film or TV series: it's important for me to understand what it's about, how it's written, and how the character they propose for me fits into the mechanisms of the story, and how I feel I can creatively insert myself. I've been lucky to play very different characters, and I love doing that: kind of like now, between "Doc", "Lidia Poët", "Call My Agent", "Sono Lillo," they are all very valid and completely different projects. For me, it's extremely stimulating to tread new ground, to have the opportunity to explore something I haven't explored before.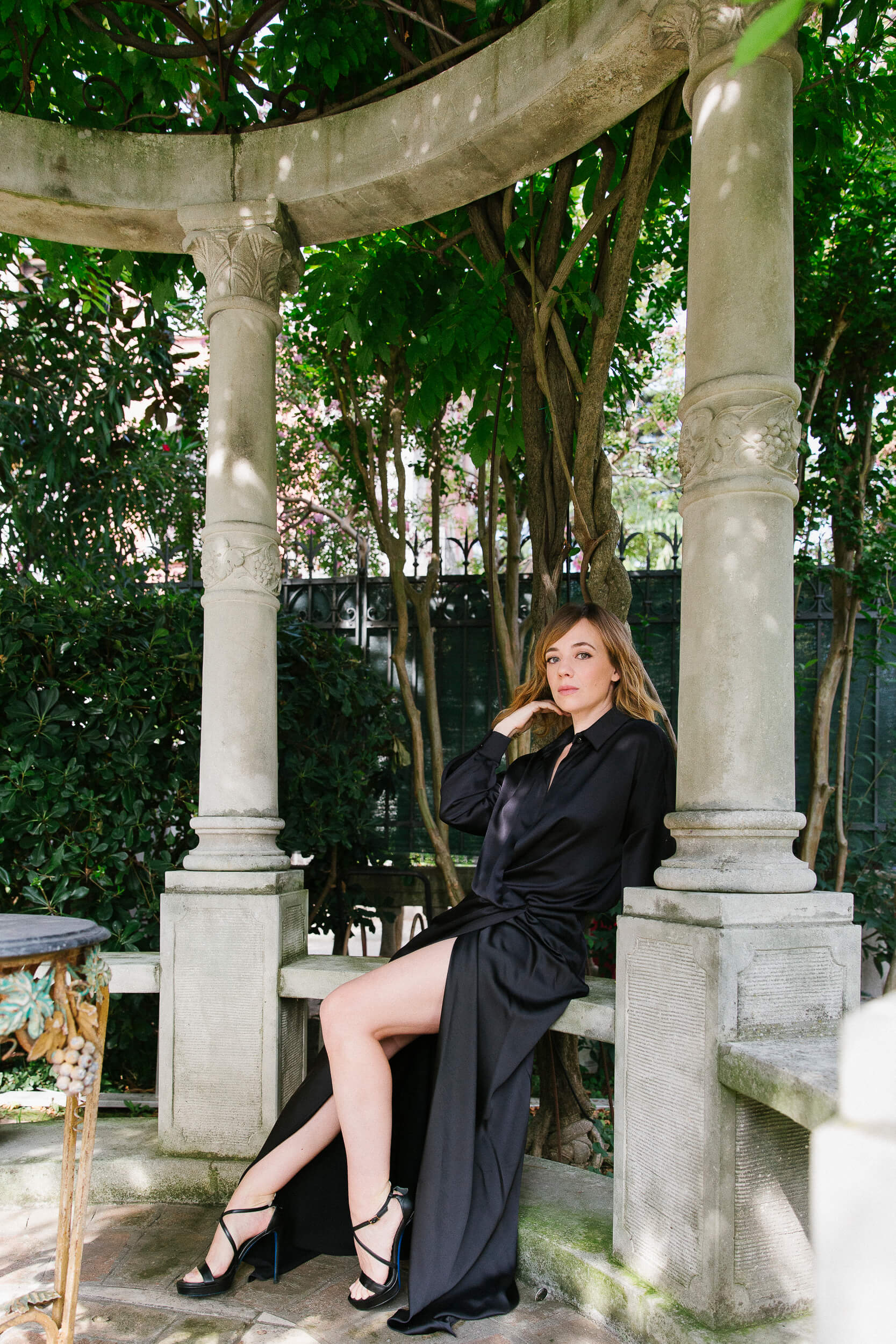 On that note: "DOC – Nelle tue mani 3," "The Law according to Lidia Poët 2", "Call My Agent 2", "Sono Lillo 2". Four projects where you reprise characters that you've already played. How do you step back into their shoes? Does your approach to the character change?
First of all, it's interesting because when I return to play a character, it's like returning to a physical and emotional memory because I've narrated it with my body and my voice. I often tend to rethink moments of scenes I shot, the feelings I had, starting from the body, posture, rhythm. For me, each character has its own tempo, a unique heartbeat, so for the characters in the series you mentioned, I would go back to review my diaries of notes – notes on the characters based on the seasons, on all the scenes I have to do. At times, I watch myself again and again, in the sense that I review snippets of certain episodes because it's like listening to a melody, and everything is triggered again inside me. This year has been mostly about returns, except for a new project where I played a never-before-done character. What's nice about this is trying to go a little deeper each time, adding characteristics or aspects of the character that haven't been explored yet, thus nourishing a three-dimensionality.
In all the projects this year, there's an extra level: it's like adding a vector. If before there were only X and Y, now there's also Z, adding another level of awareness but also an additional layer to the character. With more scenes, more space, new lines, there's a way to explore it.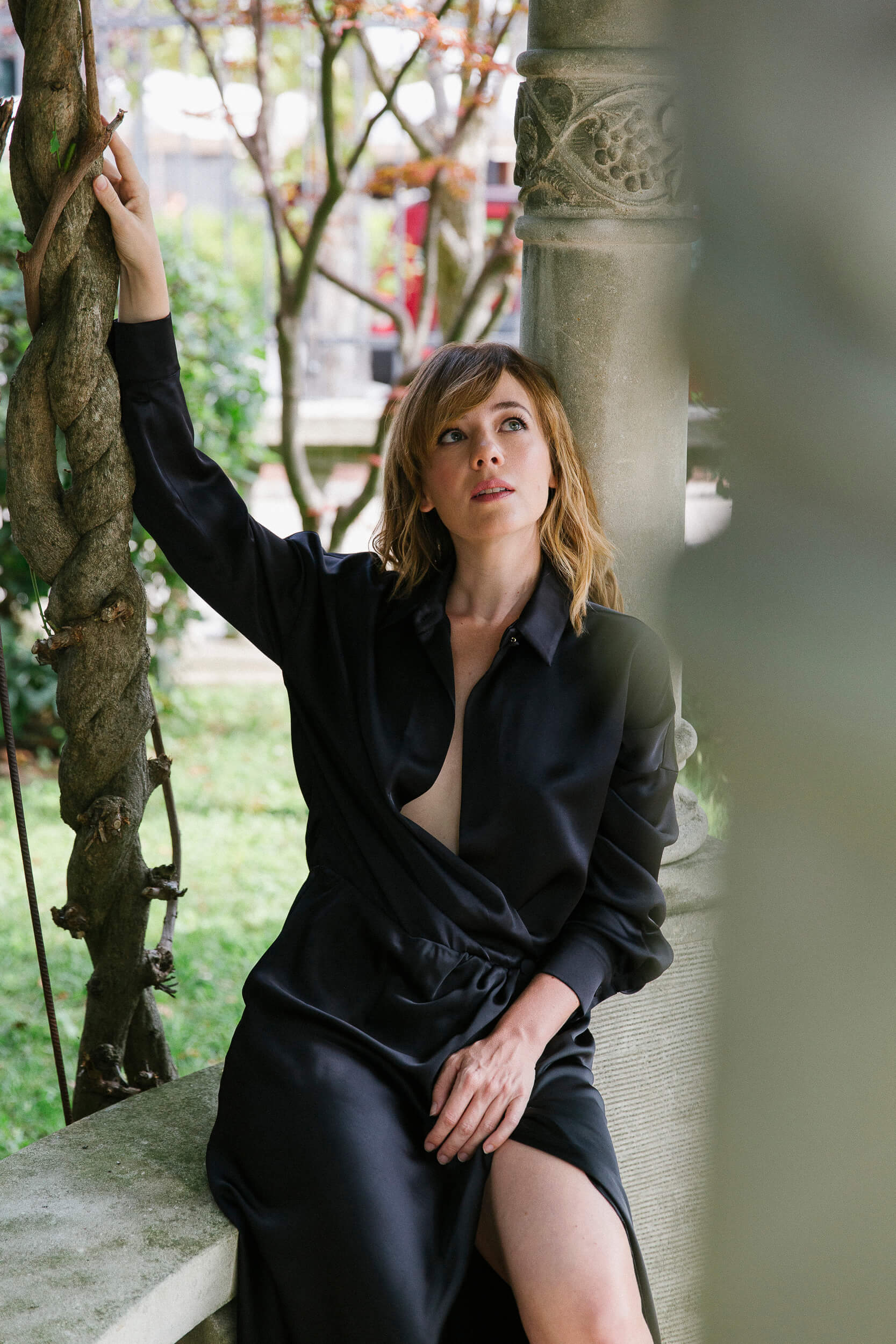 "For me, each character has its own tempo, a unique heartbeat"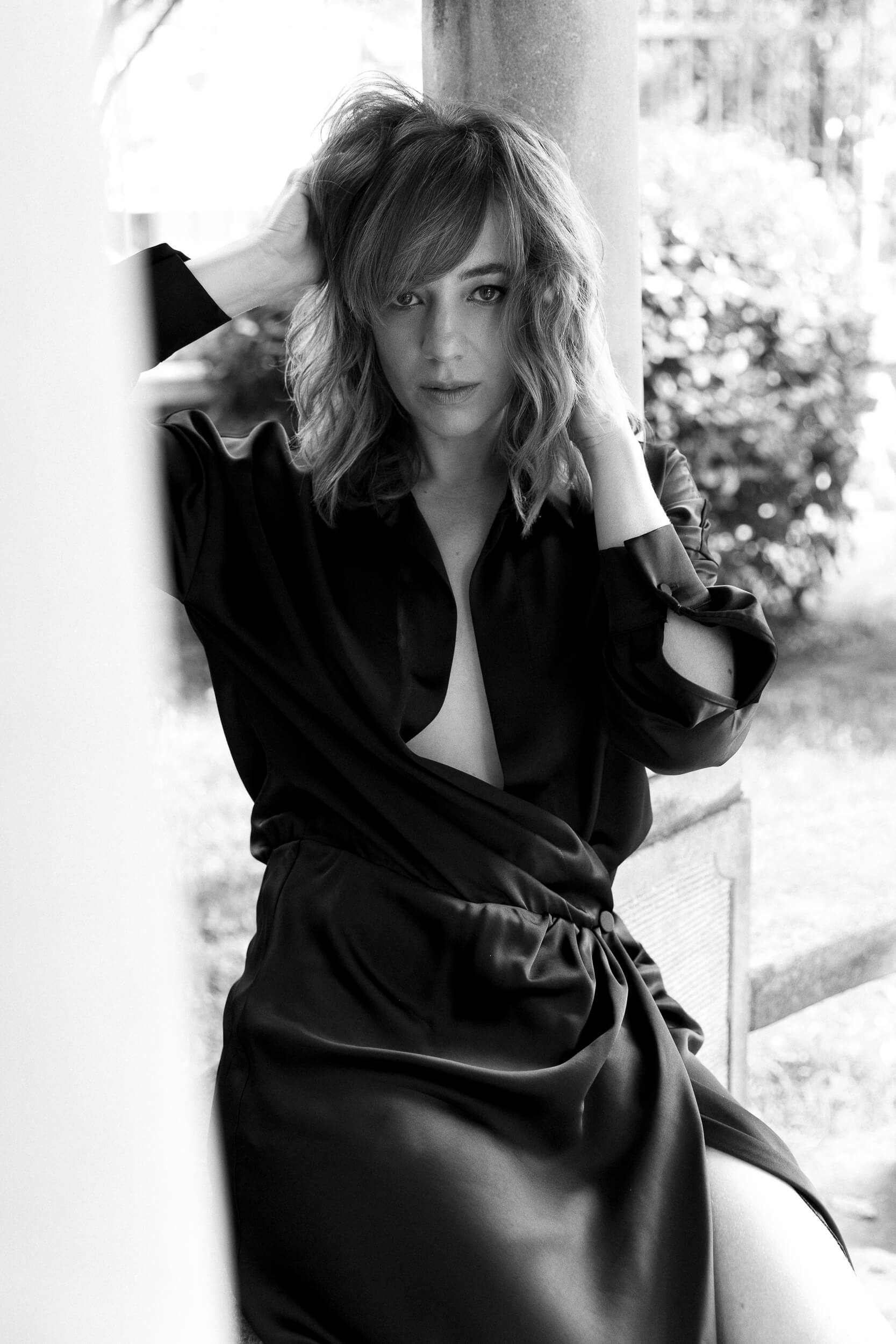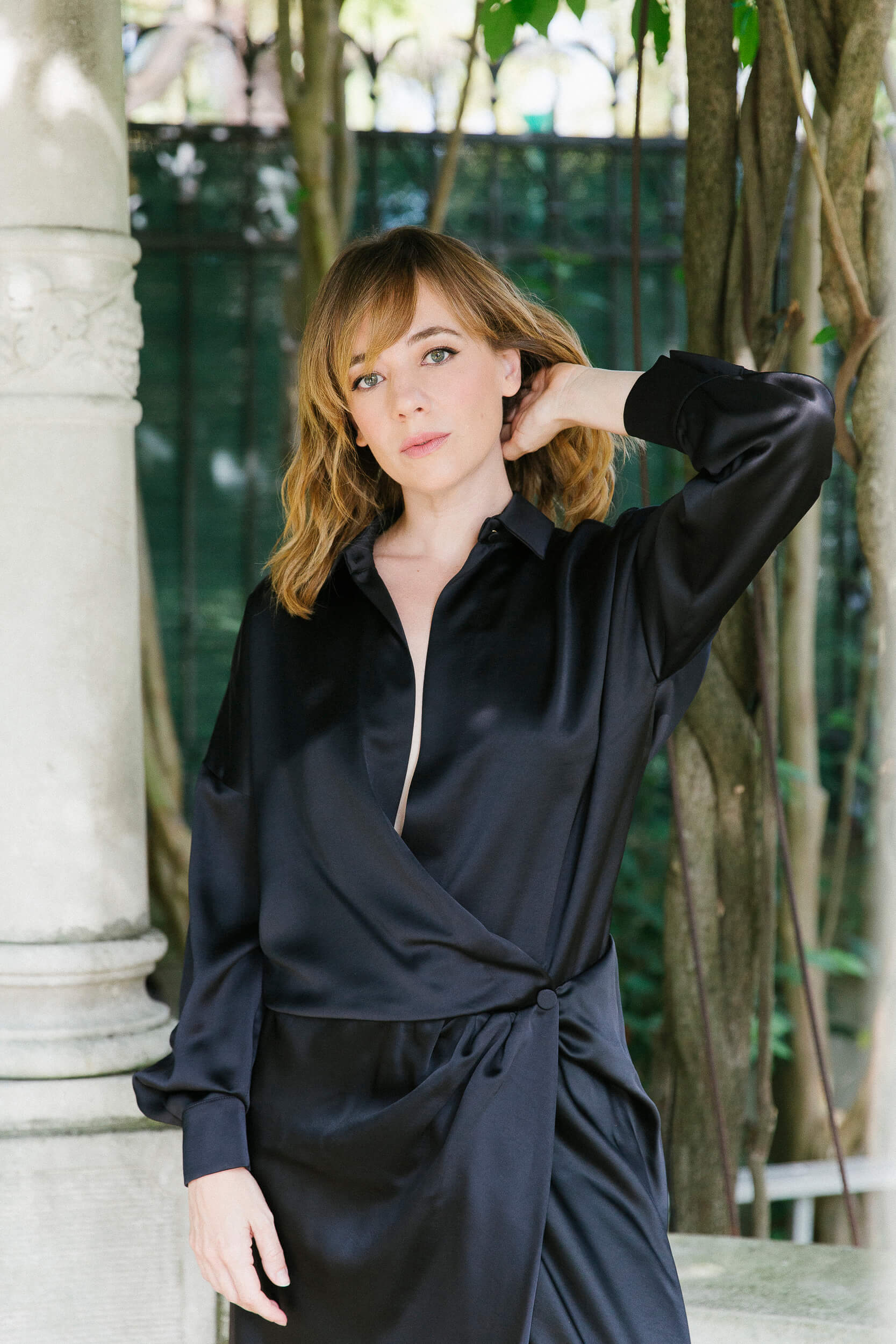 Acting is also very physical, not just emotional.
For sure. If I think about the posture I have for Teresa in "Lidia Poët", not to mention the costumes, physicality is fundamental. I live with costume and makeup departments; thanks to them, I have a kind of feeling of what I'm telling, starting from how the characters are dressed, the type of shoes they wear, and their hairstyle. Once I'm dressed and made up, everything falls into place.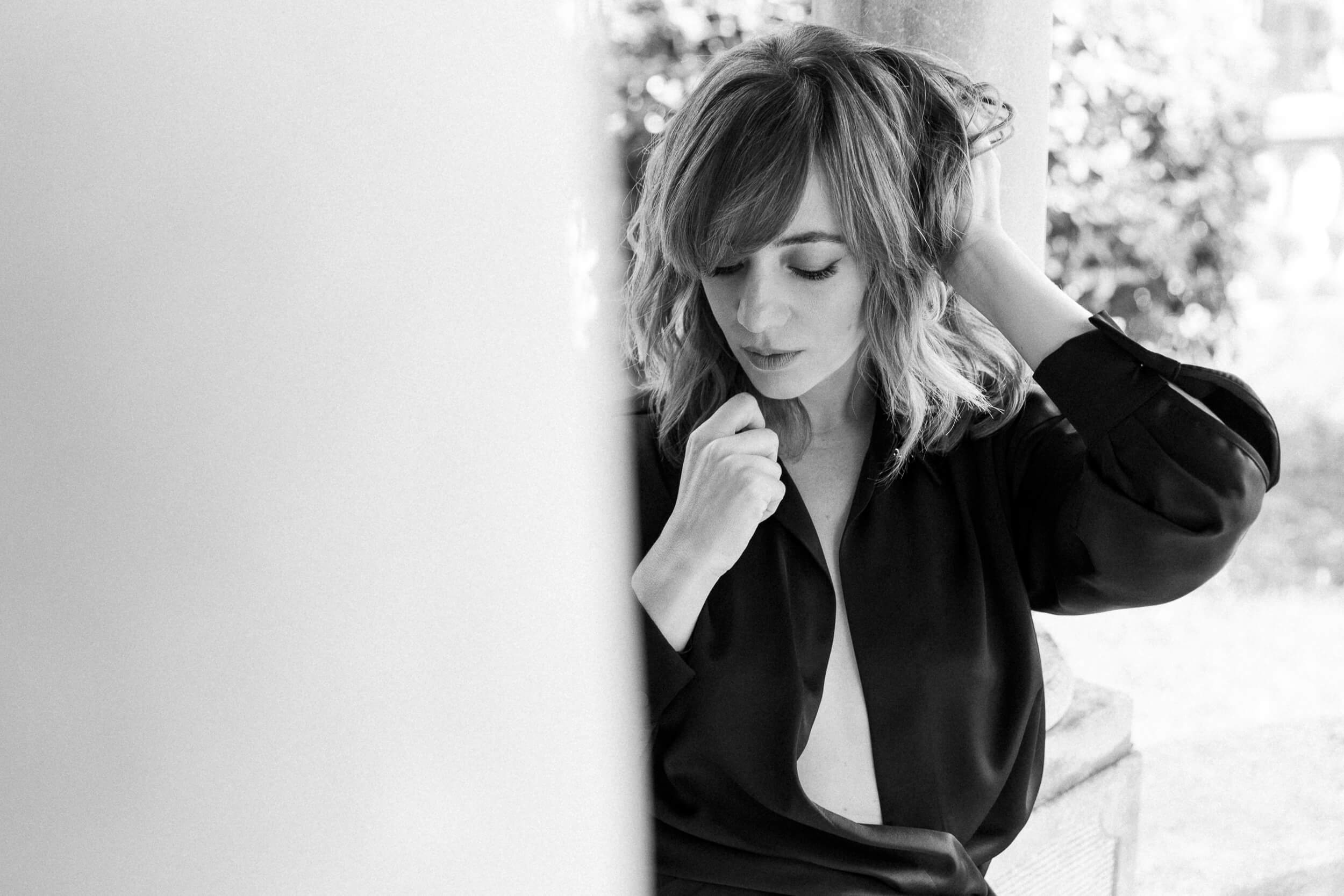 "DOC" is now a staple of Italian television: what can you reveal about Agnese in the upcoming season?
Well, I can't reveal much, but let's say the writers have done a 3.0 version this year, another leap. Certainly, there will be new challenges, new awareness for her; it will be a very dense season for Agnese. 
How much of Sara is there in Agnese?
In my opinion, in every character I play, there's a piece of Sara, but perhaps there also pieces of what I am not. Through a character, I can bring out features that are not mine, that don't belong to me, and I can explore them. Agnese has grown a lot over the years, also within me: she is a strong woman, and I consider myself strong and determined too. Fortunately, I haven't had to experience a pain like hers: I'm not a mother, I haven't had losses like that, I haven't had to face those kinds of difficulties. Agnese is a wounded woman, but at the same time very resilient, someone who tries to transform what she has into something better, or at least she tries, even sacrificing herself and often not listening to herself. Well, I am perhaps much more in touch with myself and base my life on that, while I think she doesn't have the opportunity to do it fully.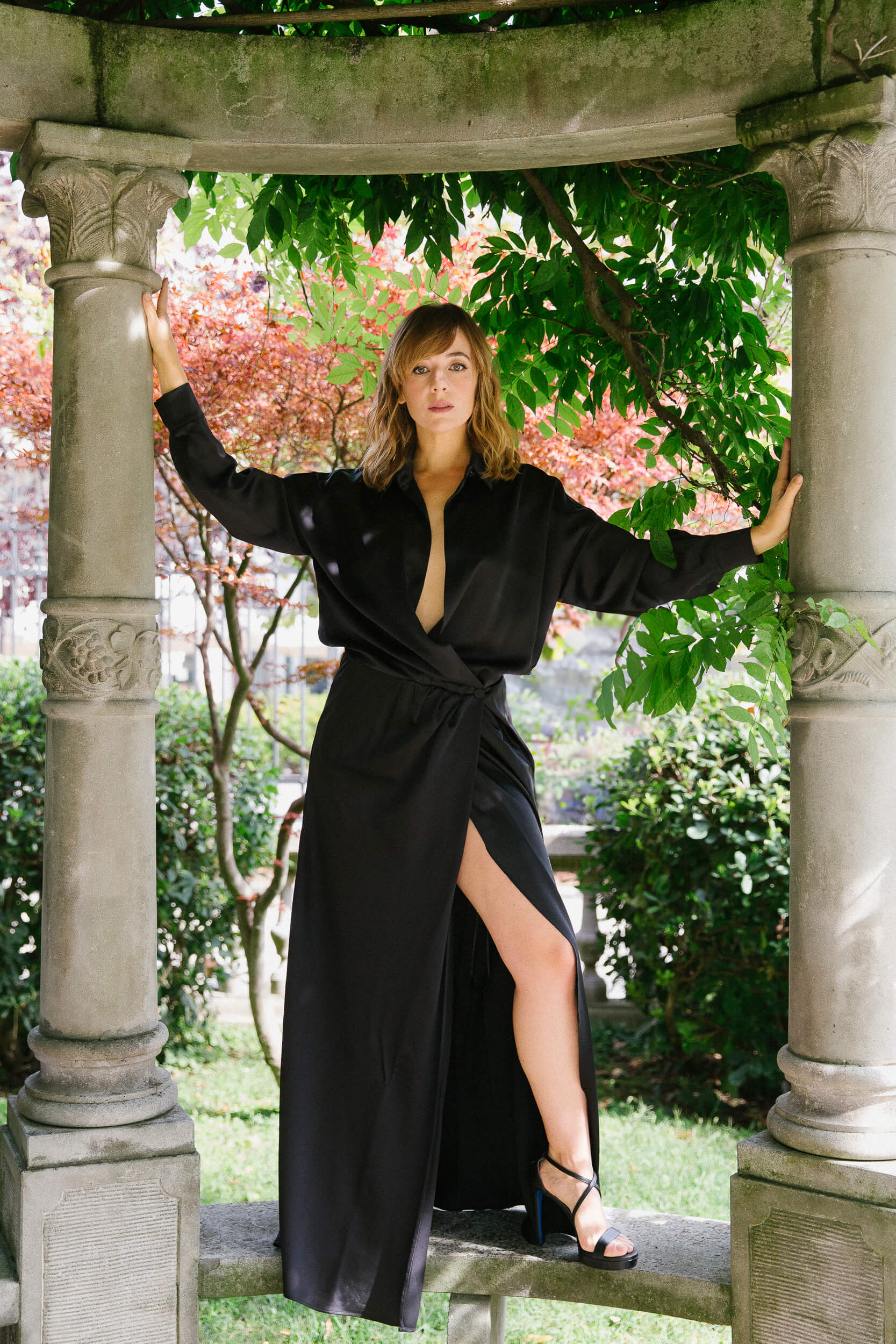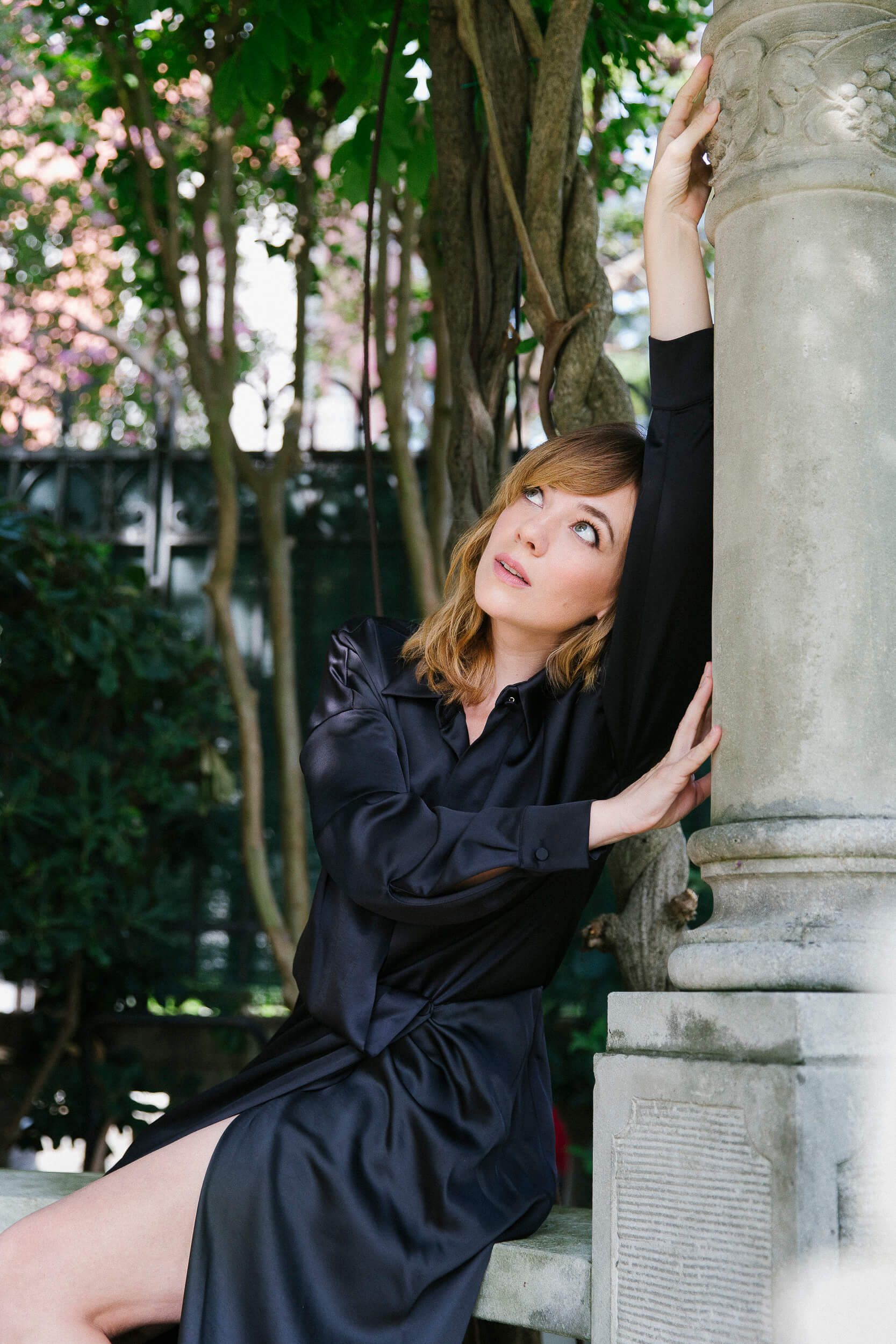 "Call My Agent 2". How would you describe it in one word? And how would you describe the role of the agent in one word?
This season is… exhilarating. As for the agent, an ambivalent figure, the word "guardian" comes to mind, which, in my opinion, encapsulates so many things. 
Speaking of "The law According to Lidia Poët", what stands out is the difference in worldview between the protagonist and your character, Teresa, who represents much more the social conventions that a woman had to adhere to in late 19th-century Turin. How did you prepare to play this historical character? What kind of research did you do?
As you rightly said, Teresa somehow carries, from a feminine point of view, the times in which the story is set. She is not necessarily "bad", although this aspect emerges in her dynamic with Lidia Poët since the point of view is Lidia's, and we become attached to her journey. However, Teresa represents an entire culture, and indeed, part of my research was to look closely at the era. I come from visual arts; I have a degree in Performing Visual Arts, so it was useful for me to look at many paintings, find inspiration in what I perceived from images. I did some readings of the time, studied the historical-industrial period to understand the situation, also from a religious point of view.
Teresa is one of the few elements that tell the era so clearly because the other characters are quite liberal and anomalous. Even my husband, played by Pierluigi Pasino, is a particular figure, also a carrier of tradition but in a different way. For me, the fundamental thing to build Teresa was to go against Lidia: the dining scenes were crucial, which is why I studied the etiquette rules of the time, such as how to sit, etc. My character had to be the one who preserved tradition, and in this second season, we have an evolution of Teresa in this sense because times are changing, we are progressing through Italian history. So, everything started from research into the historical context and the analysis of the real dynamic with the person I had to be in contrast with.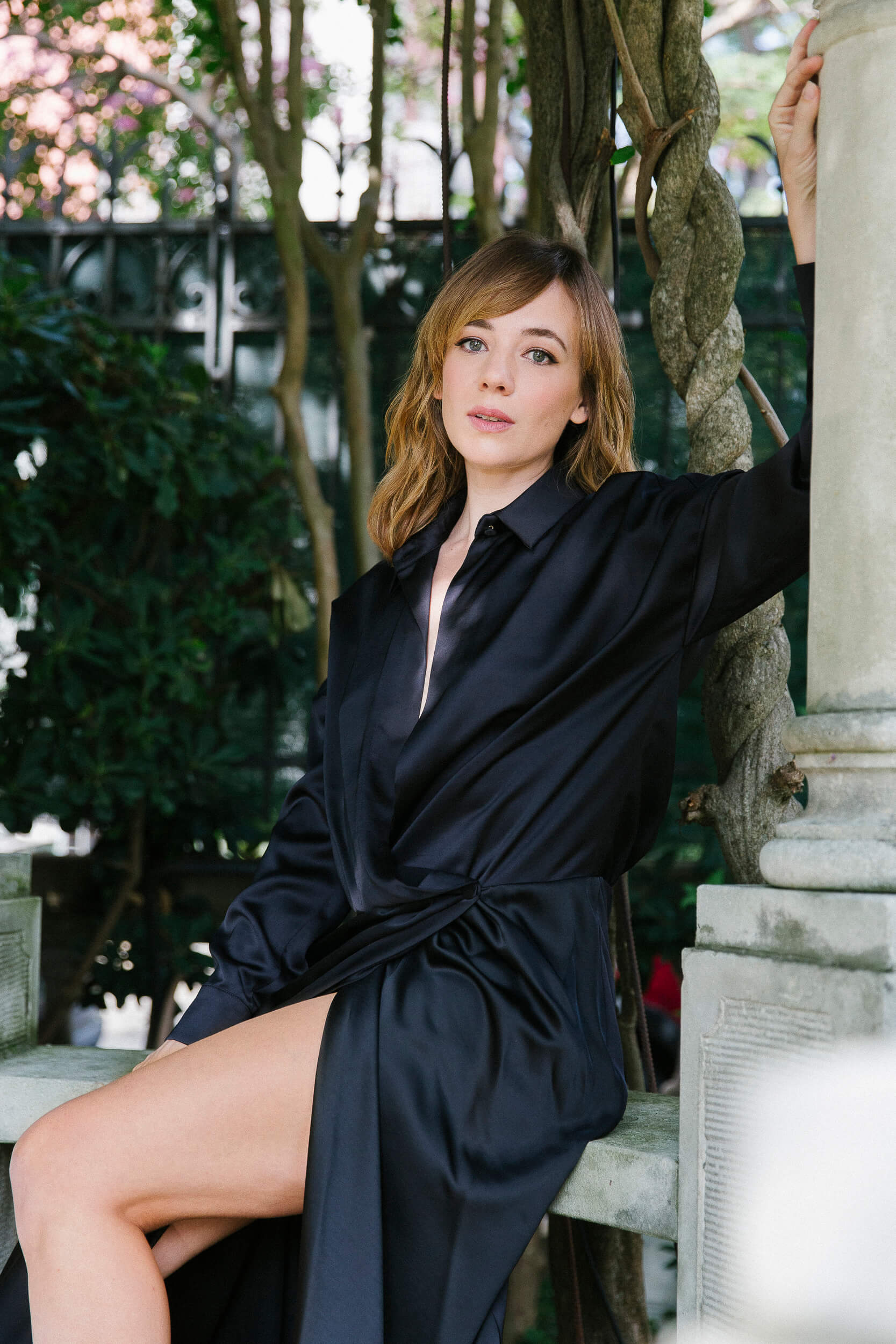 Lidia, Teresa, and Marianna embody three generations of women, three ways of thinking, three ways of seeing the world. Based on your experience as a woman and an actress, how much progress do you think still needs to be made to achieve the freedom of expression so dear to Lidia?
You surely know, being a woman and part of this world, that we live in a very complex context nowadays, especially in how humanity is manifesting itself. In my opinion, there is still some way to go, and the difficulty of fully integrating freedom and releasing it lies in a systemic mechanism. I'm not sure if it's correct to speak only of patriarchy because at a systemic level, women are placed in a position where we are not allowed to be completely free with ourselves and within society. It has been like this for so many years, so it will take some time. Fortunately, we have identified the right direction, there's hope, and I have confidence in the young women I gradually get to know; I see a great deal of awareness.
The very interesting thing about this historical period is the desire to express oneself and to be free, regardless of one's sexuality, the freedom to define oneself. It's as if we are starting to seek pure, vertical freedom, not only connected to one's gender of origin. In many aspects, freedom is lacking for women, but also for many men in other social situations. So, in my opinion, we must be very careful not to forget that what we need is "not only a better world for women, but a better world for humanity". There are still many social and gender differences, and I think if Lidia were still with us, she would be very active [laughs] but would find many more allies in the present. Throughout the 20th century, women increasingly realized that they have a voice, and this realization reverberates among women; female solidarity is a salon topic lately, and about this, I think there is something intrinsic in our being women that makes us united if we want it to the fullest.
Like a kind of magical power…
Exactly, in fact, they used to call us Witches! [laughs]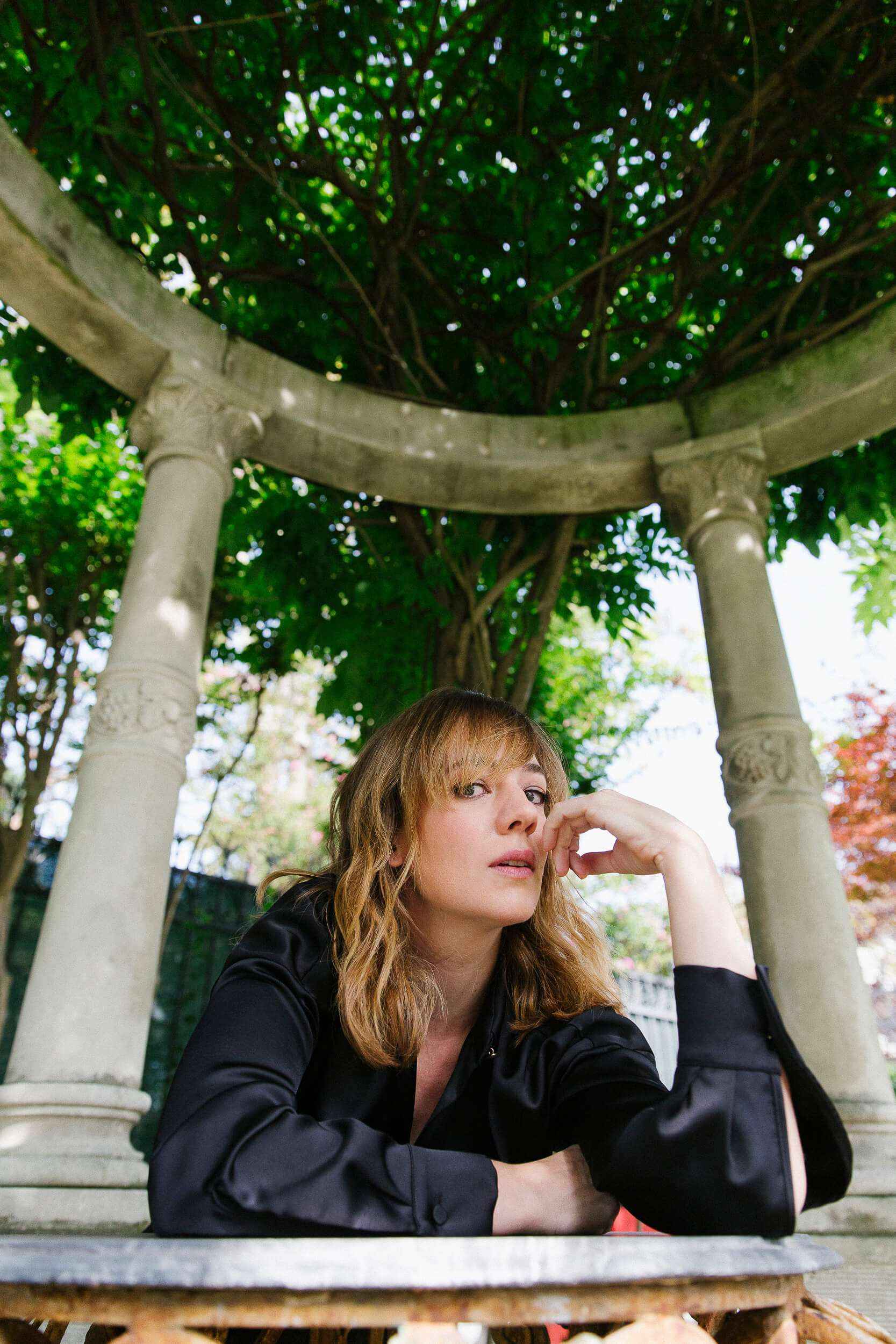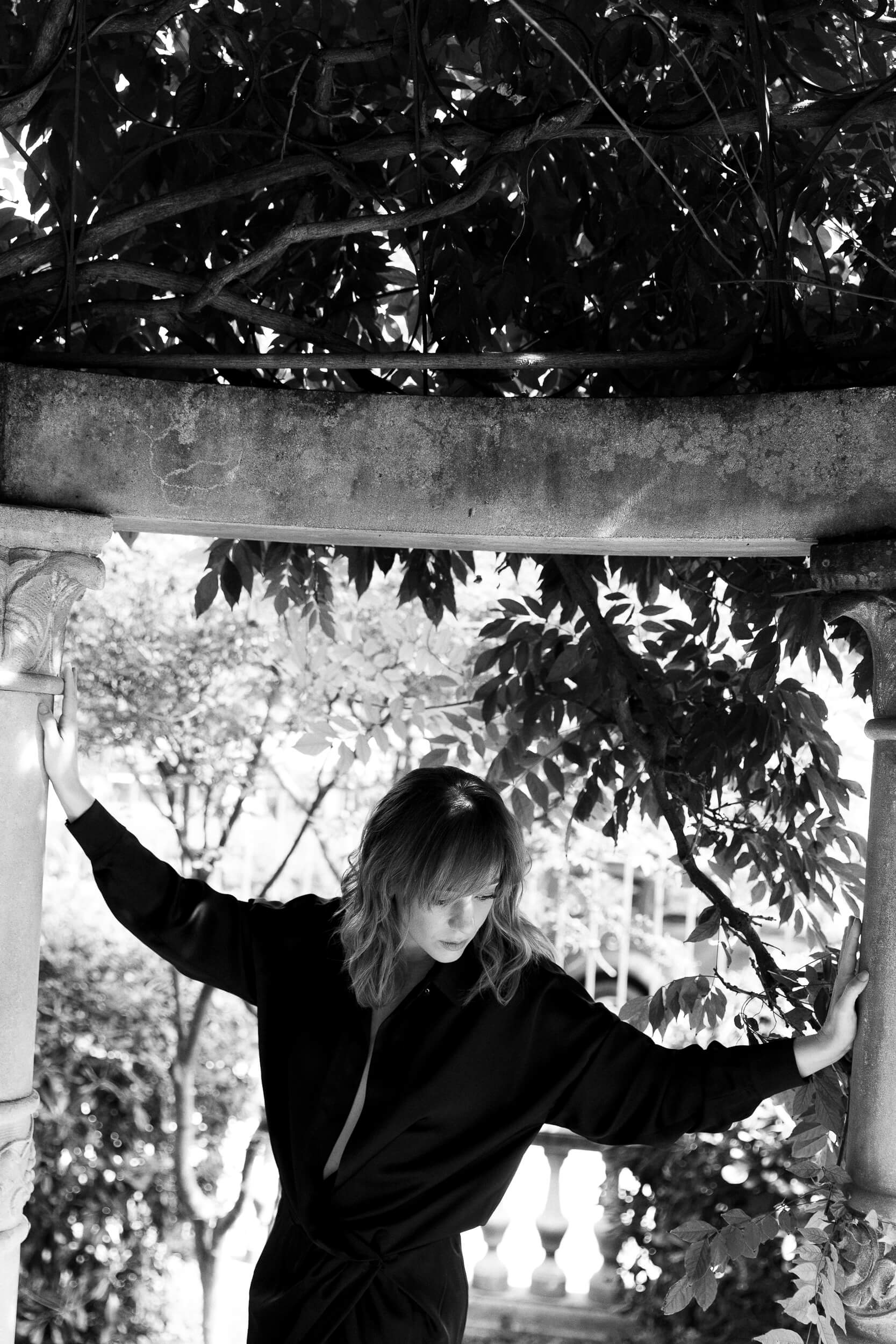 "Not only a better world for women, but a better world for humanity"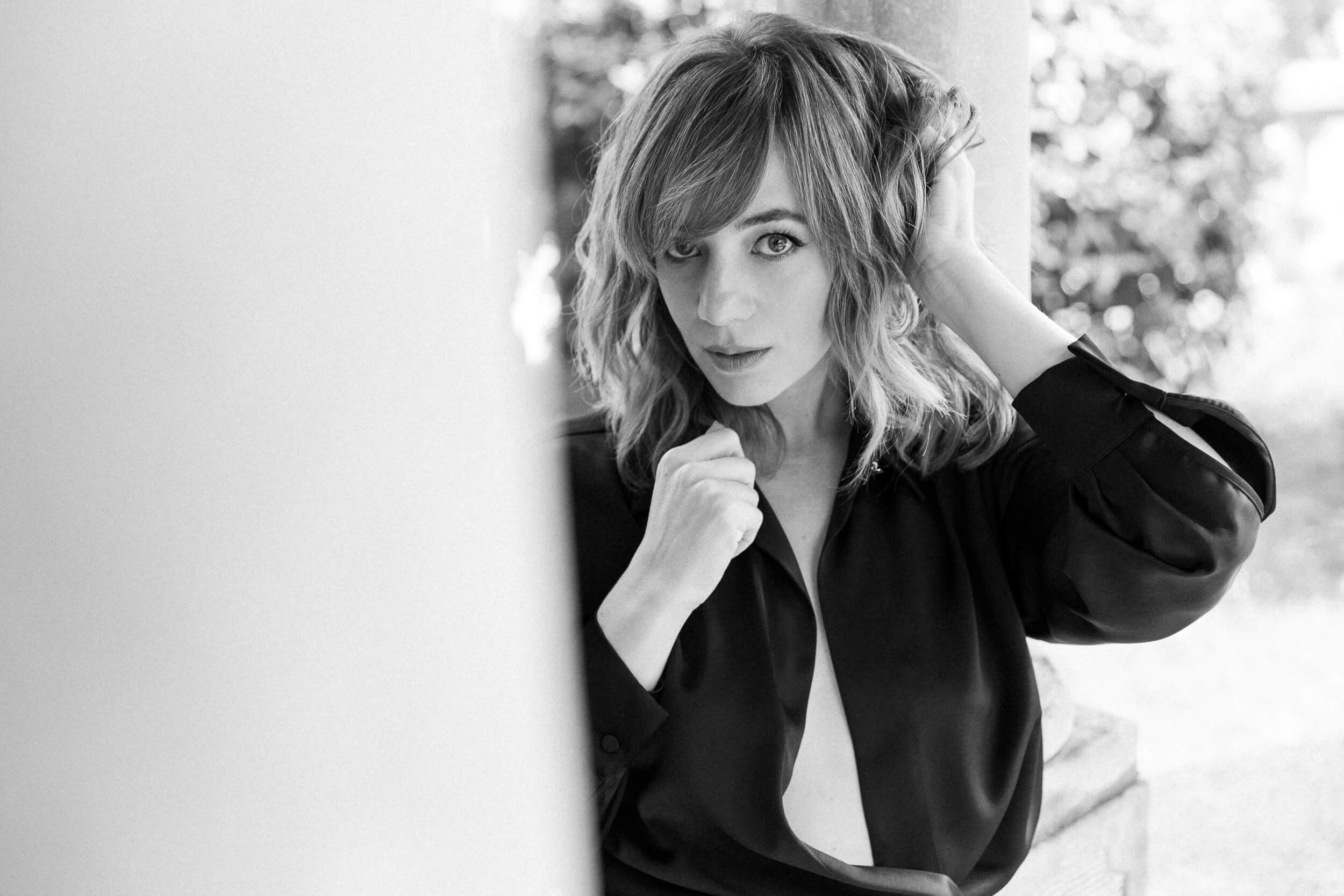 What can we expect from Teresa in the upcoming season? What are your hopes for her?
My hopes may not be in line with what happens… Teresa, in this season, goes on a personal journey, let's put it that way, reaching, as a woman, a new level of awareness that is very important.
When you act, the work you do on yourself and the character can be significant; you may even come into contact with parts of yourself that you didn't think you had. What is the last thing you discovered about yourself through acting?
I'm not sure if it's the last one, but something I loved discovering by playing certain characters is my contradictoriness. I'm a Virgo, and indeed, I am very precise, determined, with a strong sense of justice, an idea of what is right and what is wrong – I am very idealistic. So, I always thought that consistency in living was a virtue and also a way of carrying oneself; well, I'm not saying that consistency is wrong, but through my characters, I experienced the inconsistency in life. It's almost like legitimizing imperfection, rethinking, letting life take its course, hitting you, changing your mind. This has been the biggest awareness I have developed. In reality, deep down, I was already contradictory, even if I didn't want to admit it, but seeing it in a character, accepting it, made a difference.
I am much more benevolent with the characters than with myself; I defend them a lot, understand them even in their breaks, their difficulties. Realizing the possibility of contradiction has been a great discovery for me.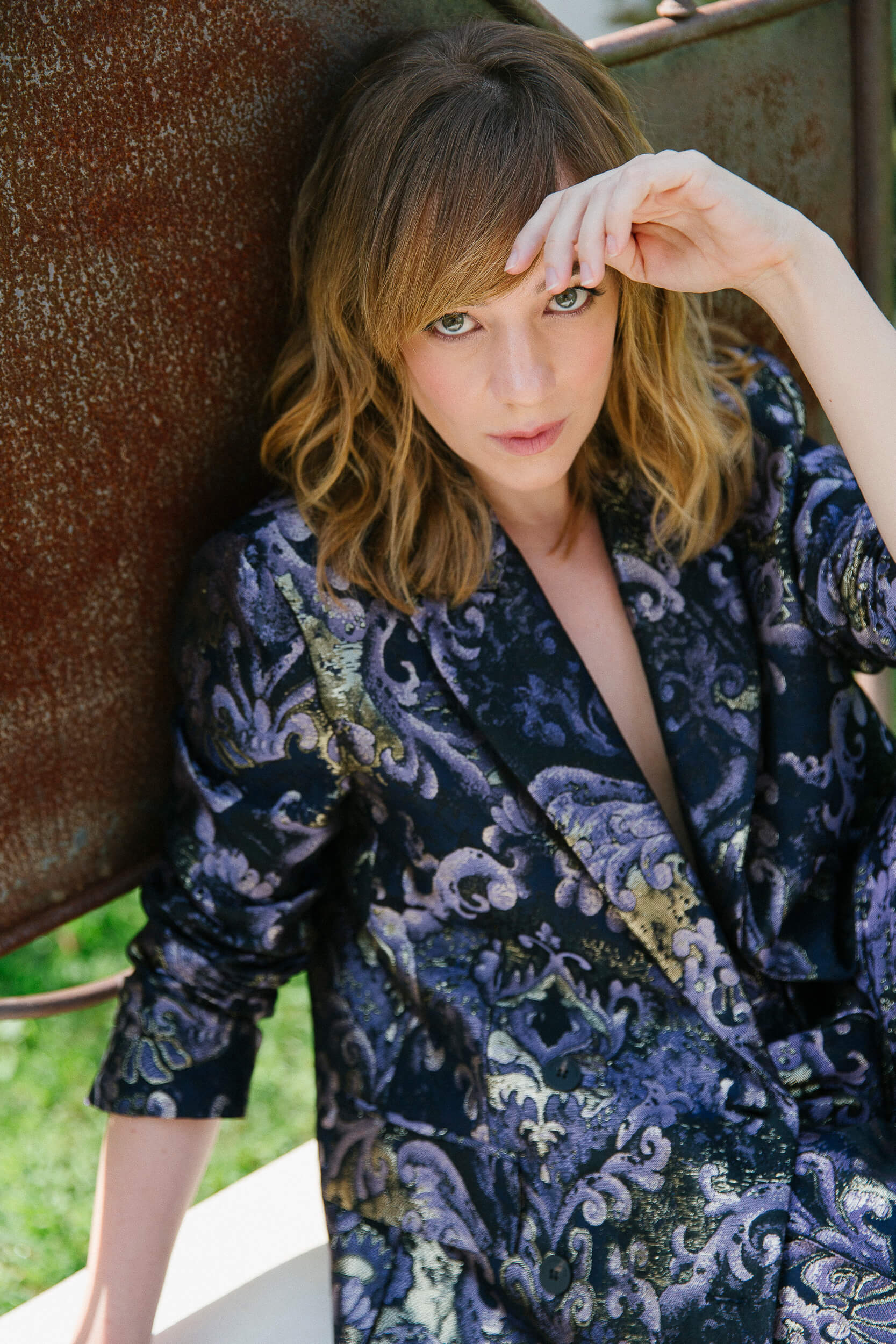 Are you more rational or irrational when preparing and bringing a character to life?
I am a blend of these two things. I am very analytical, especially when approaching a script, and I have a somewhat directorial vision. You know, in London, I took a screenwriting course because I am very interested in the writing part, and then, coming from the theater, having worked with masters of the field, I learned that deconstructing the script is fundamental. It's like creating an almost mathematical map, a structure within which you can express yourself impulsively, freeing yourself. I do two things: in the script, I begin to understand the movement my character makes within the story, how they interact with people, what their lines are, the dialogues, the events marked in the script as a map; then, I dive in and try to find a body that moves within this map through an idea that comes to mind from a suggestion, which may not even be related at all, but it makes me think of a voice, a way of speaking, an attitude. Also, what happens with many characters I play is that I try to figure them beforehand: I often draw my characters before playing them, imagining what they would look like, and part of my work becomes embodying what I'd already seen in my head. In other words, I try to copy an image I had created in my head… It sounds crazy, I know [laughs].
However, I manage to be very specific, and I have a lot of fun creating characters; I get lost in them and throw myself into it because they are incredible opportunities. I have always wanted to do a thousand things, I have traveled a lot, although not as much as I would like, and I have always had this desire to live many lives in one, which also resides in this desire to explore, I believe. I observe people a lot, look at the external world a lot, people who I find interesting, ways of speaking; everything intrigues me a lot, that's why I often draw inspiration from the things I experience.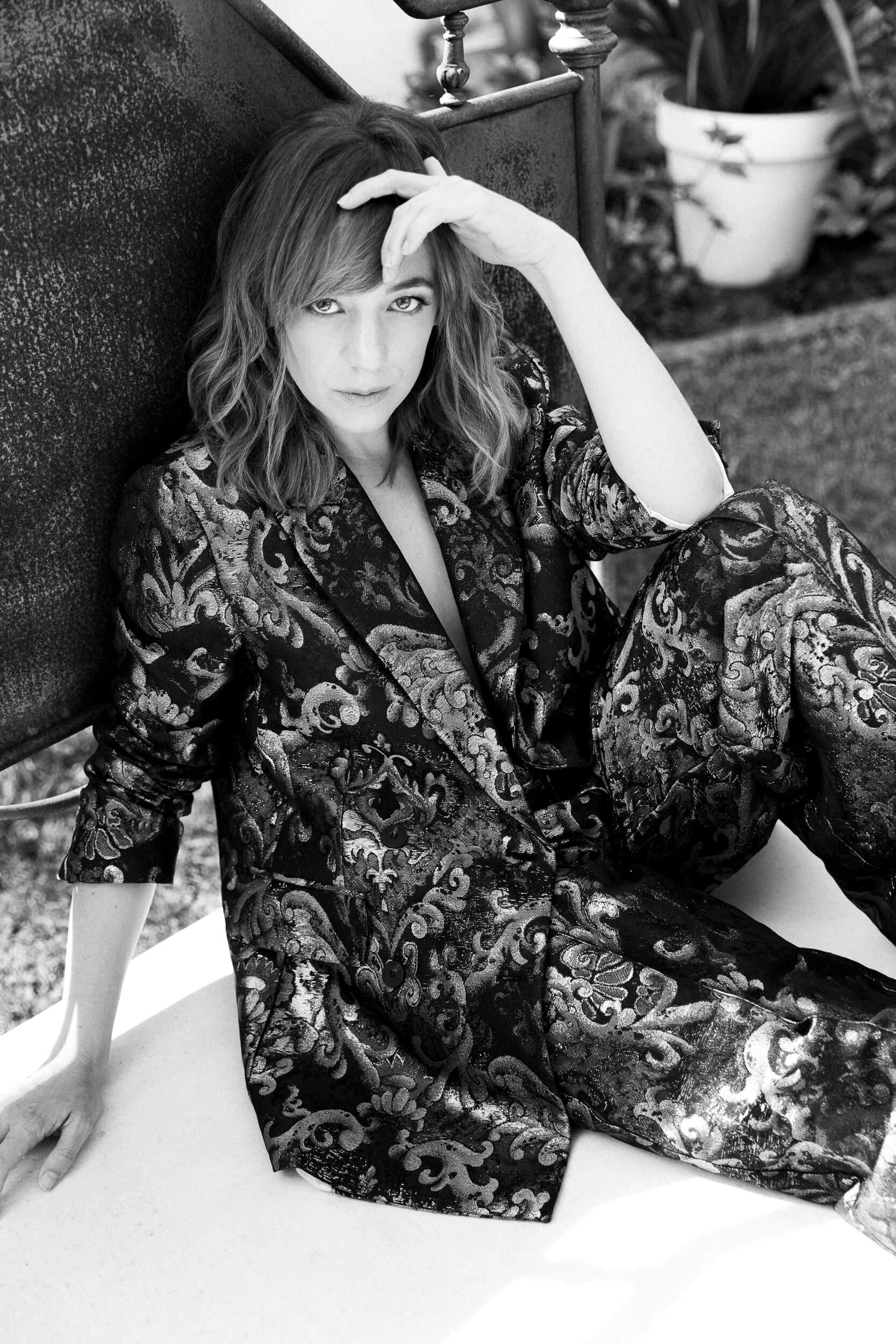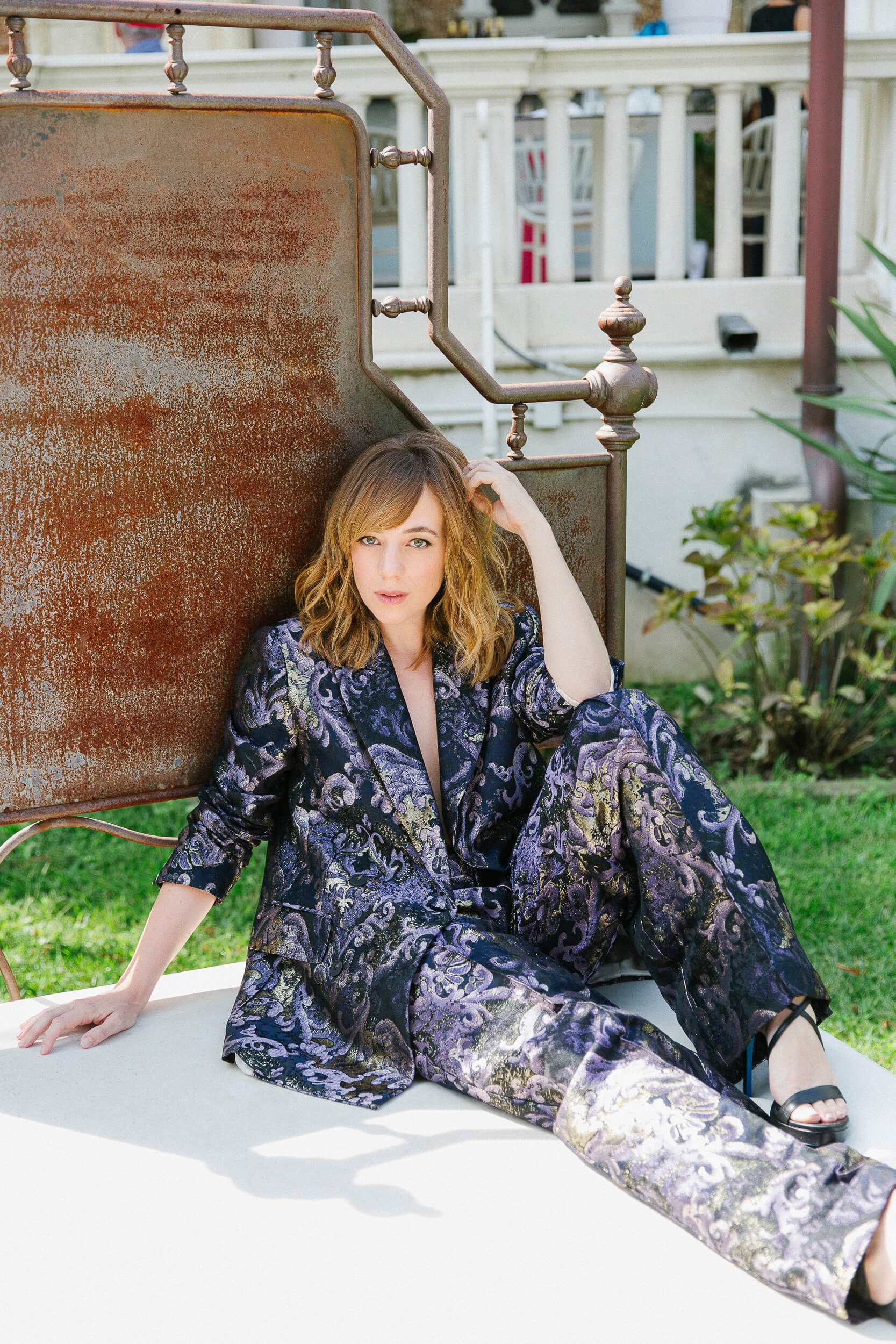 What's your must-have on set?
In addition to my notebook, I have a somewhat nerdy object called a bone prop, which I bought in London when I was in school: it's a kind of tooth that you put in front of your incisors and lower teeth, and it helps you do articulation exercises. Occasionally, I warm up my voice with the bone prop. That and my thermal water bottle, I always have to have them with me on set.
What's your guilty pleasure movie?
Perhaps one of the films I have seen an embarrassing number of times is "The Big Lebowski". I am obsessed with that film, I think I know it by heart. When I lived in Los Angeles, I went once to a concert hall turned into a cinema, where they held The Lebowski Fest, and everyone had to dress up as characters from the film. There were some people in bathrobes, and of course, I went as Maude, and in a thousand people, we watched the film, knowing all the lines by heart.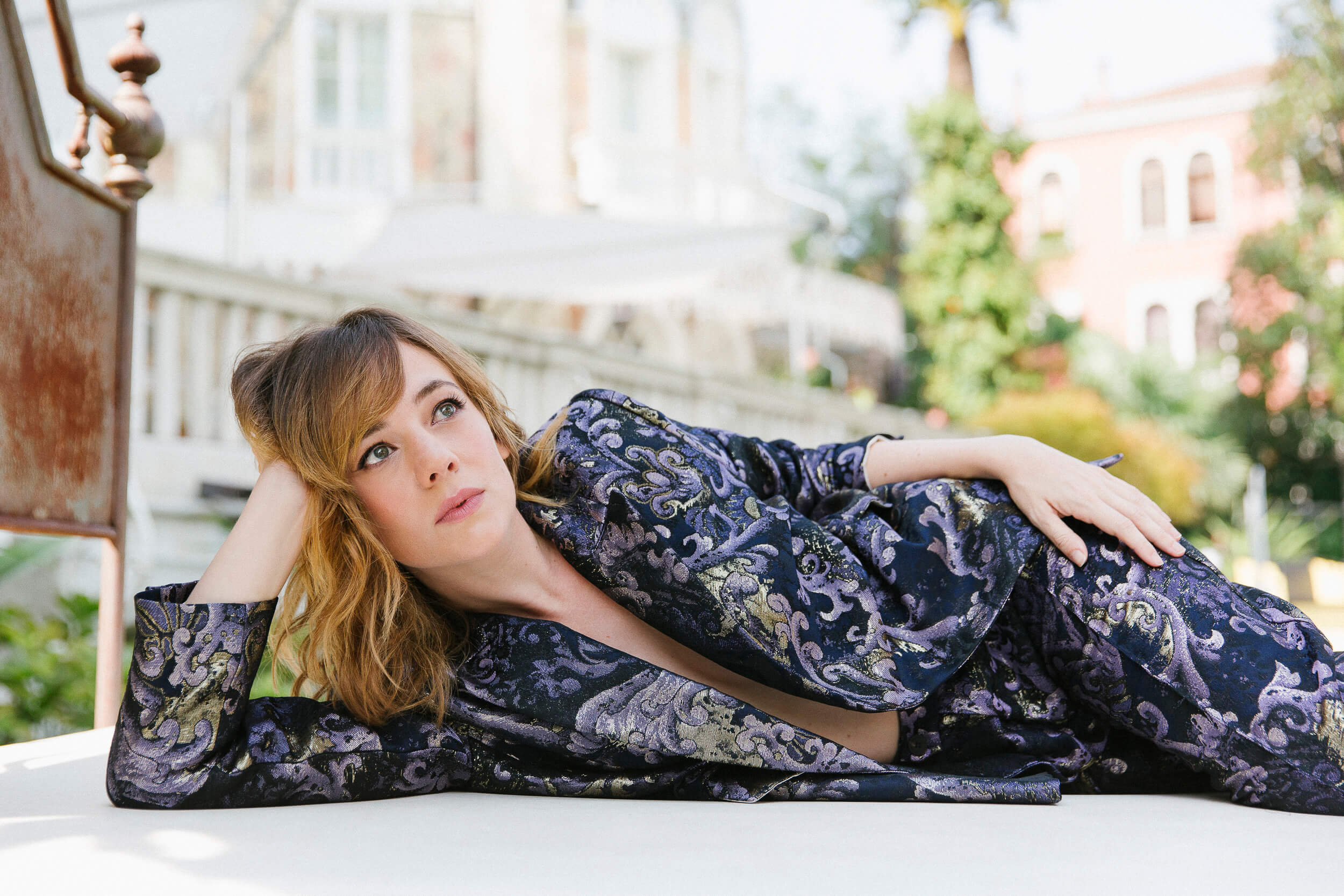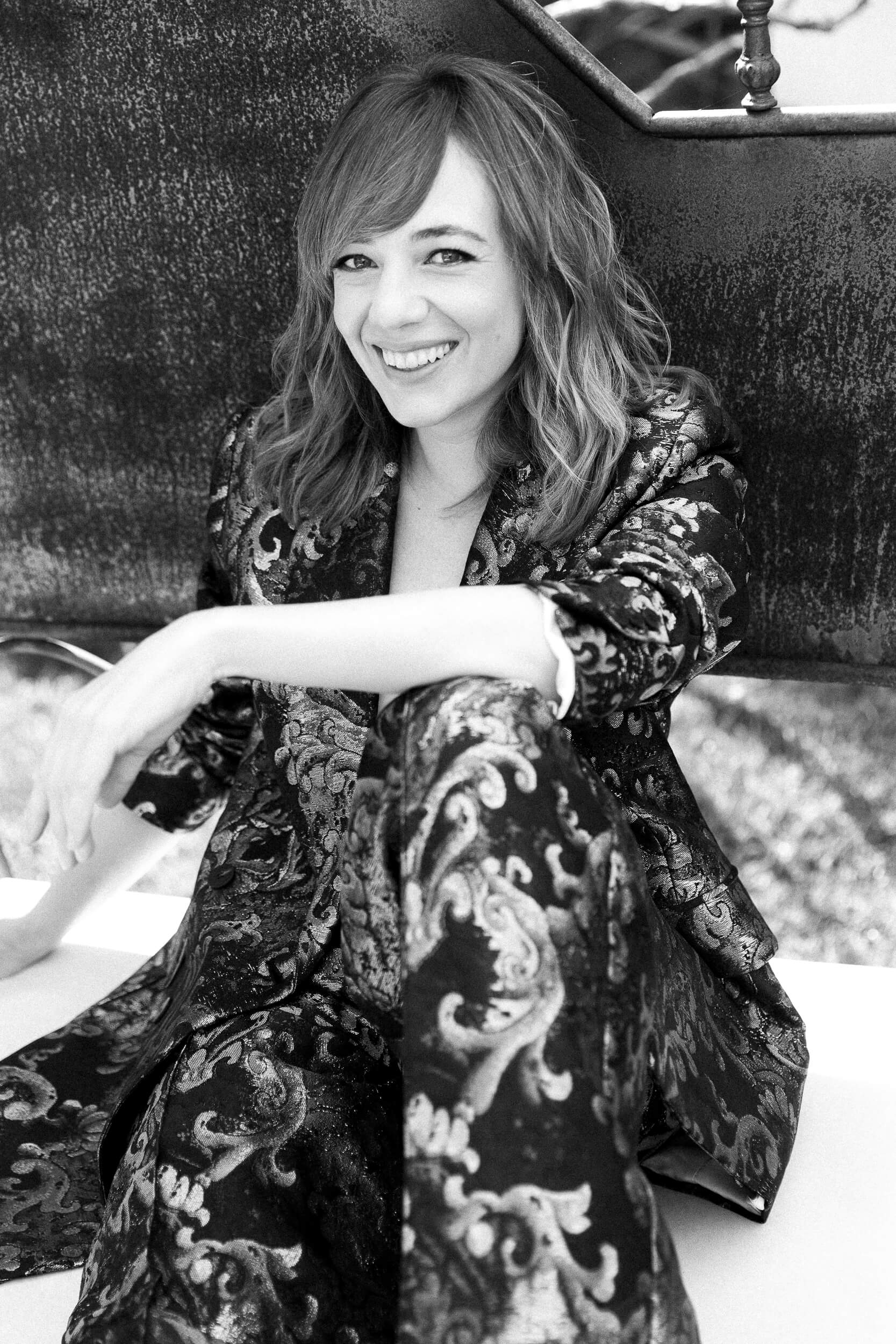 What is your biggest fear?
In this historical moment, my mind is pervaded by what is happening in the world. I am very worried and afraid that humans will stop being human; I am afraid of losing humanity. Unfortunately, it is something that I perceive on a social level because today there is little attention, little care, little desire to be interested in others; an unhealthy individualism is spreading, which at the same time depends on social acceptance. In my little world, one very important thing, in general, is to love; this is the premise, so I would like to be sure to love well, to frequently tell the people who are part of my life that I love them. Things can really change so suddenly, so we shouldn't take anything for granted. There, one of my fears is precisely taking things for granted… I don't want to take anything for granted, which I think also falls into the conversation about being human. What about your biggest fear, what is it right now?
I'm afraid that time flies or ends abruptly without me having done everything I would like to do, everything that needs to be done…
That too, I agree. Then, lately, things are going so so fast, especially after what we experienced with Covid, and I think many have underestimated its psychological impact. Mental health is fundamental, and I think it is very important to talk about it and understand that "it's okay to not be okay".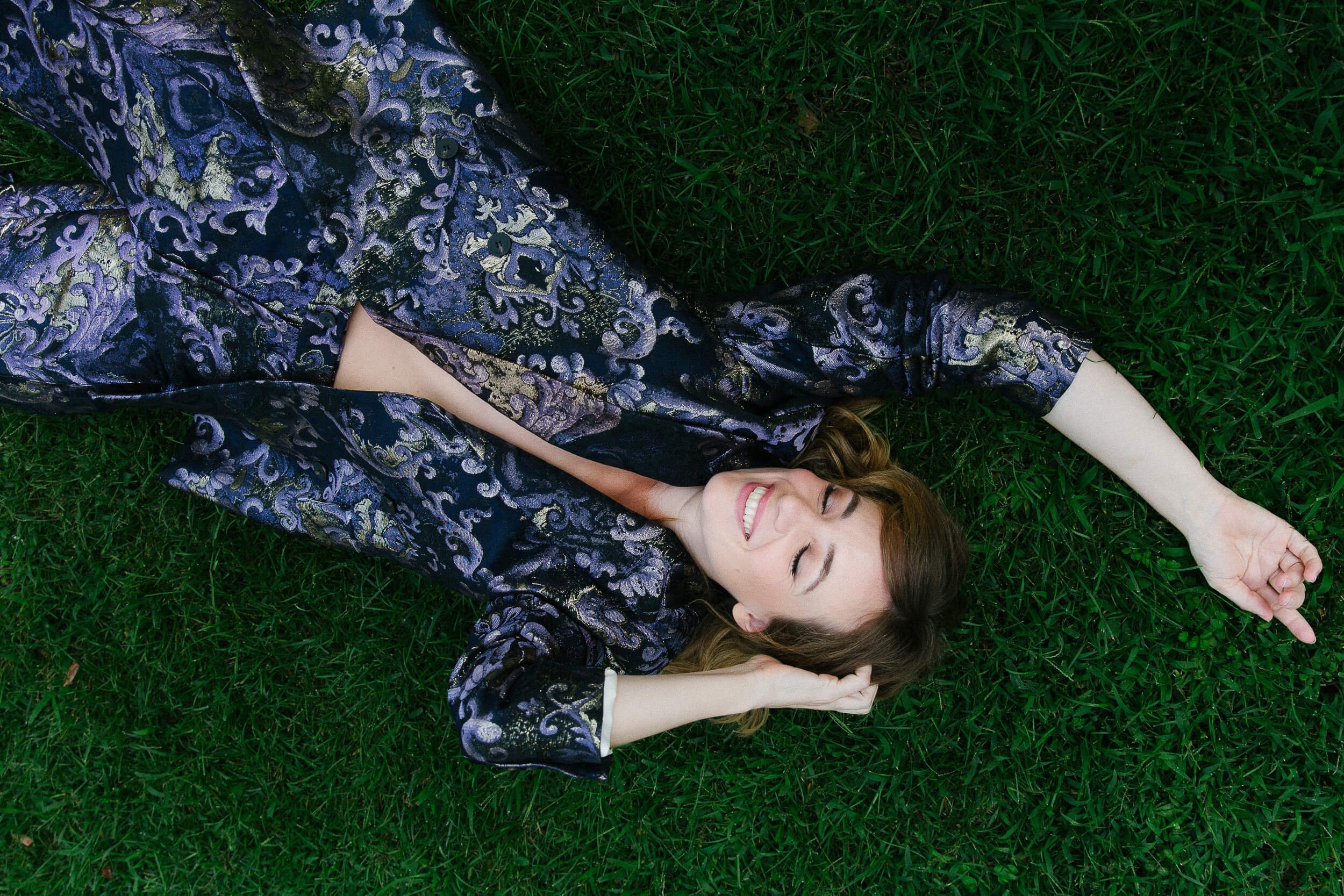 "I would like to be sure to love well, to frequently tell the people who are part of my life that I love them"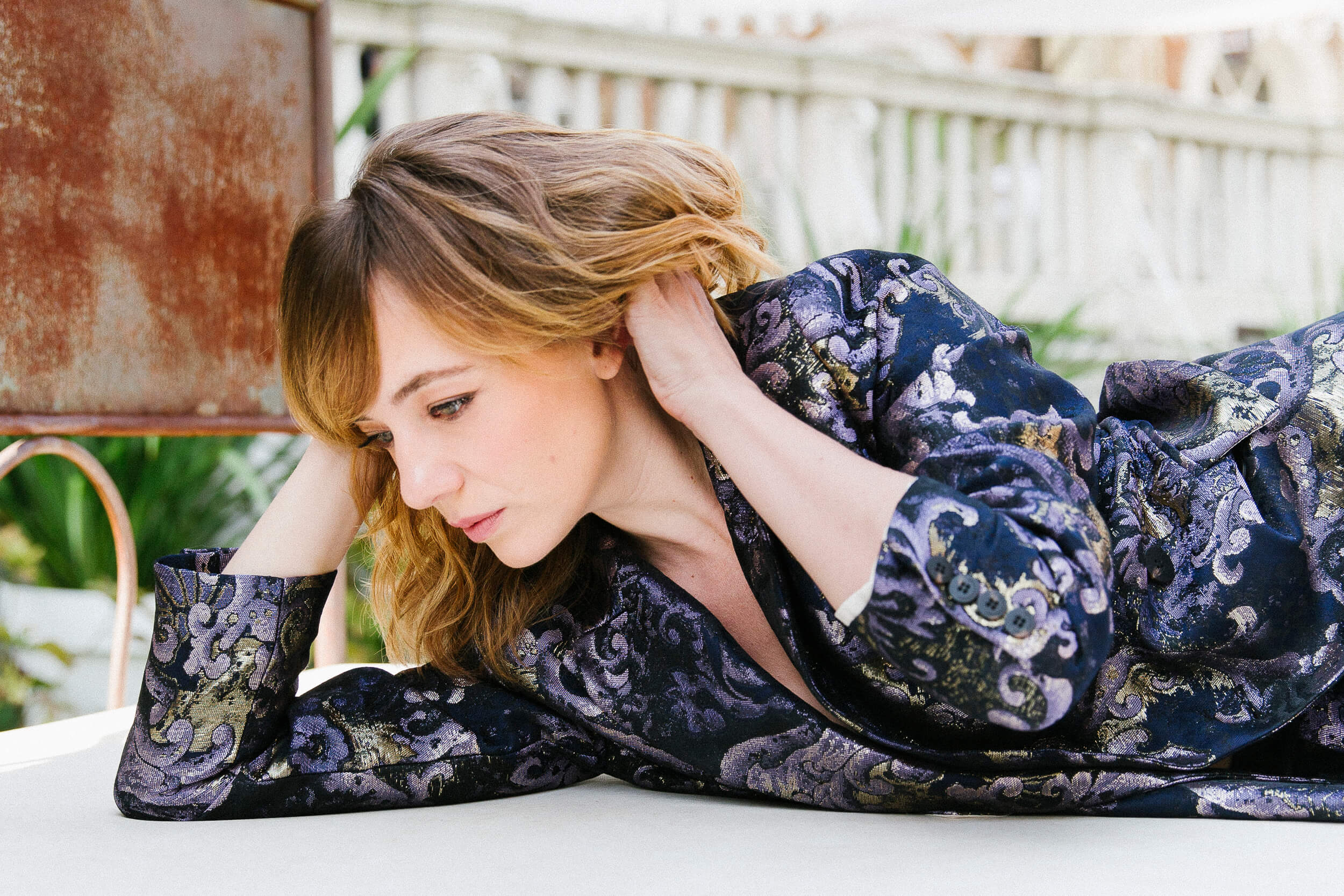 What does it mean for you to feel comfortable in your own skin?
For me, it is still an ongoing journey.
Often, I would say it has to do with self-love; it is a balance, it is when who you are, if you know yourself, adheres to your actions, to what you are experiencing, and how the world responds to you. It is something I try to work on every day, to be "true to myself", honest with myself, and find my honesty. It also means accepting who you are and letting it manifest and blossom. Because it's never over. We will keep searching for ourselves forever, finding ourselves, finding new forms to take, discover new things. Feeling comfortable in your own skin is a matter of emotional, mental, and physical harmony because our body is very important, even if we underestimate it a lot, not from an aesthetic point of view, it is ours, and we must take care of it and listen to it. My body has always been wiser than me, for example.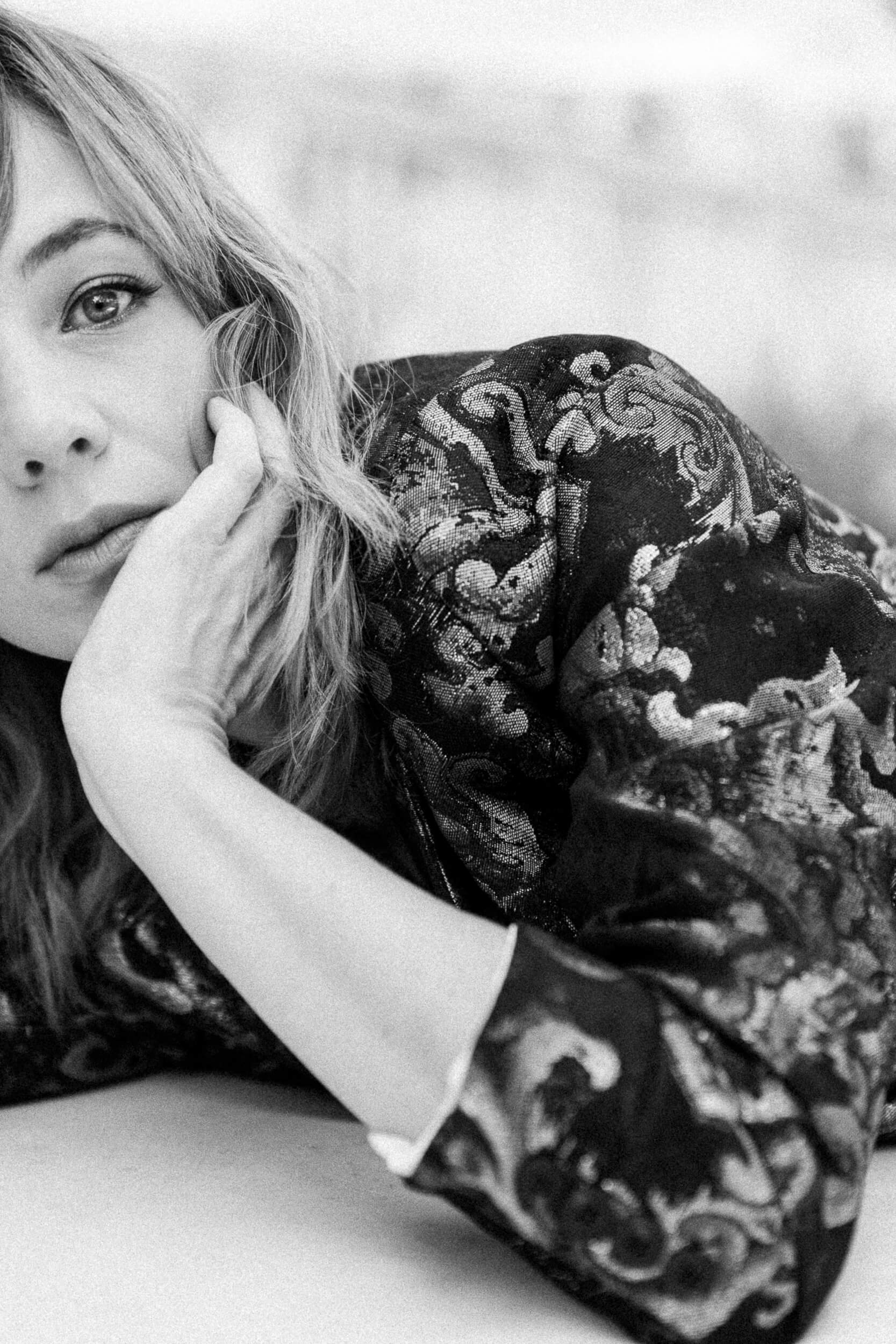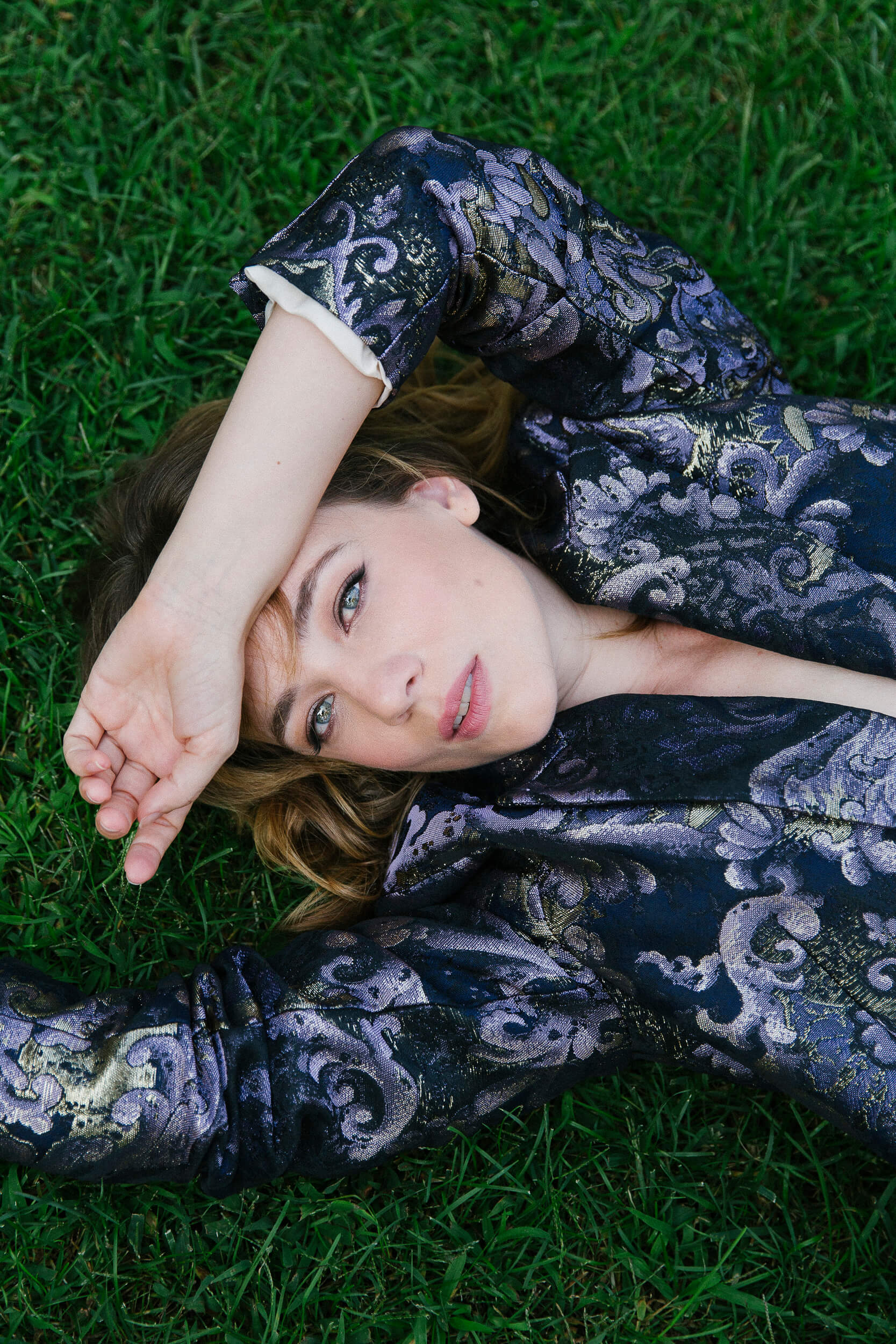 What is your happy place?
In some cases, it's not a place but people, people dear to me. It feels like being in a nest when I'm with them. My little dog is also a special happy place for me.
Then, I am lucky because I have a place in my heart that is Venice. It's my city, and it's important because having always lived here and there, between California, Italy, and London, for a moment, I thought I had to live everywhere at the same time to be at home. In Venice, I studied at the university, Visual Arts and Architecture, and over the years, I have always come back: it's a city that reflects me a lot for its characteristic way of life, for the fact that you have to walk a lot, that everything is human-sized, you are at the mercy of the tides. Recently, I bought a house there; it was an investment derived from a question I asked myself: "Where does Sara feel good?" The answer was precisely Venice, so I made an investment in myself as a person.