Sara Ciocca is an incredible young actress who always wants to give and showcase her best in her work, making her body "dance" to bring out its truest forms. She wants to feel free and make people feel emotions, successfully achieving this through genuine and sincere acting. But in everything she does, she incorporates dance, movement, words, and soul, just as she did with us in this interview. A pure soul with a strong desire to embrace her depths, smiling and crying with no fear.
We interviewed Sara for the film "Nina dei Lupi," presented at the 80th Venice Film Festival in the Giornate degli Autori section, where she almost transformed into a wolf and experienced an intense, almost primal connection with nature. And we, in all of this, eagerly await her upcoming projects in which, we already know, she will give her soul and body, even dancing a bit.
What is your first cinema memory, the first time you fell in love with it?
Definitely when I watched "Forrest Gump", with Tom Hanks, it fascinated me. I started writing poetry inspired by that movie and its sweet and tender soundtrack. Then Charlie Chaplin came into my life, and that's when the mystical and enchanting world of silent cinema began to fill my days with an unconditional love for this new world. CINEMA.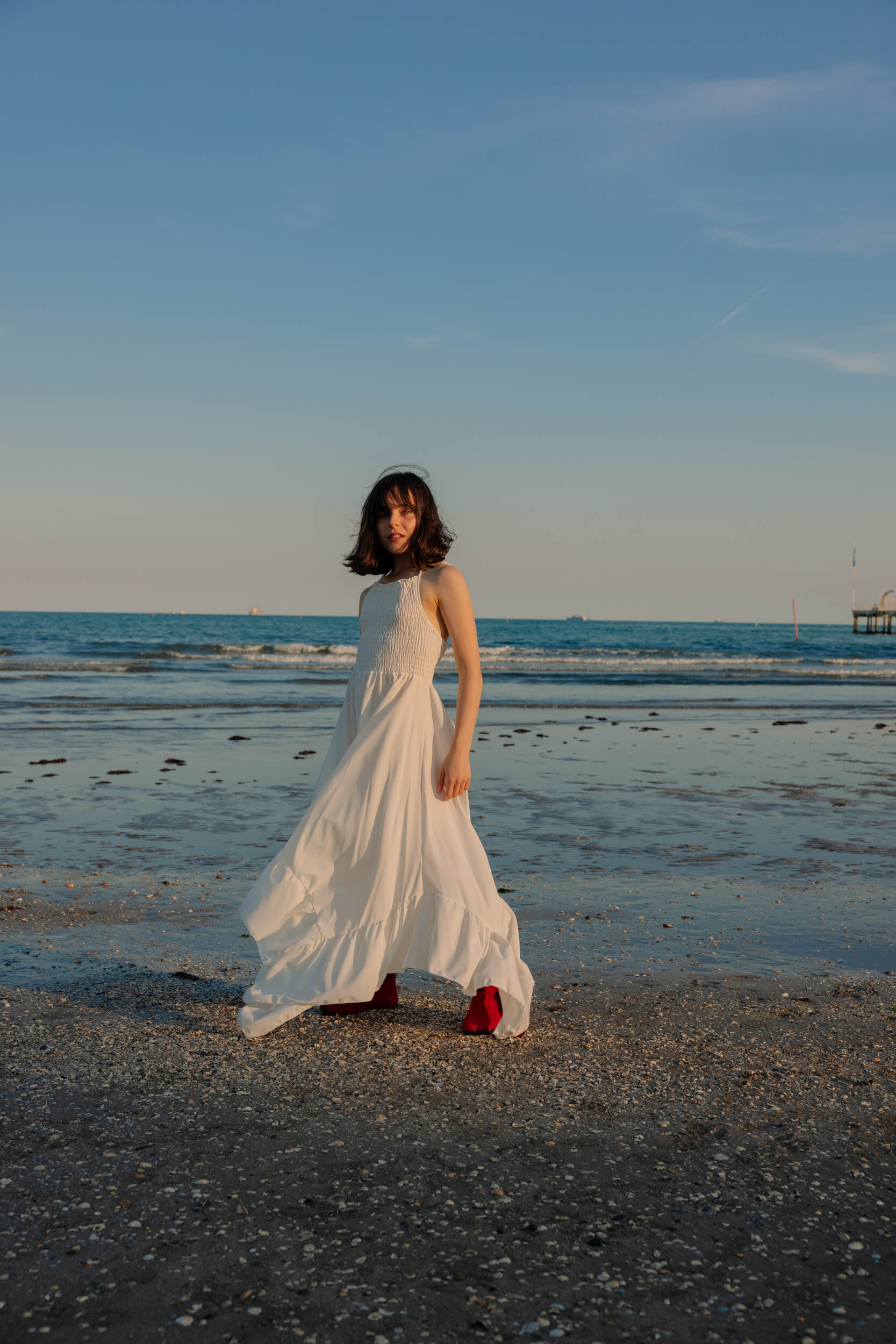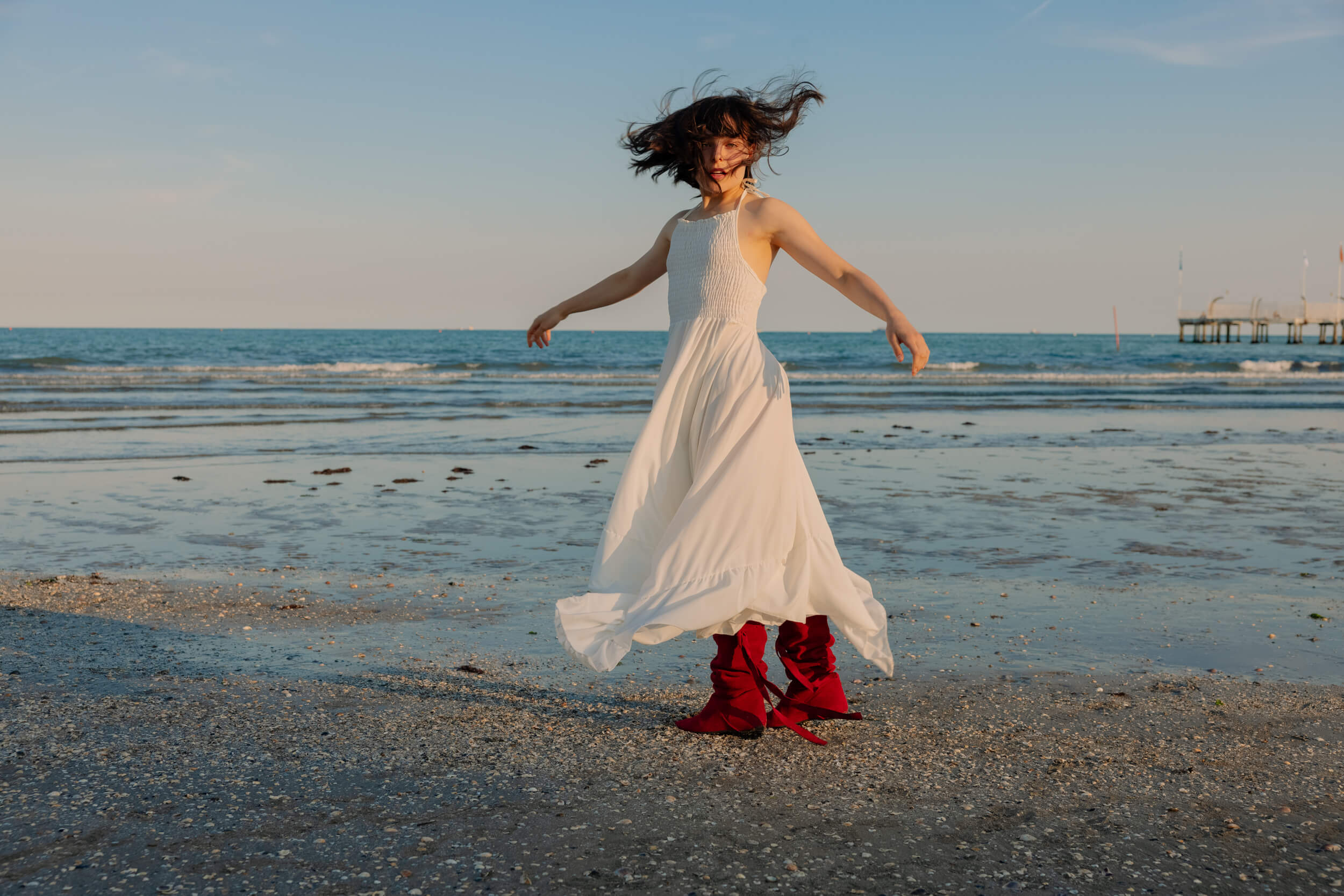 You are also growing up within and together with the world of cinema. Is there something that has been difficult for you to accept about yourself or this world? And what makes you happiest instead?
Often, we feel limited by mental constraints that dim our dreams. That's what I'm afraid of, seeing the end of my versatility, not feeling up to the constant changes and feeling discouraged by the responsibilities entrusted to us. What makes me happiest is this constant need for cinema that nourishes me, like an addiction that cannot be ignored. I feel it deep in my heart, and on set, I find my colors and my vital symphony.
You are the protagonist of the film "Nina dei Lupi," a dystopian fantasy-thriller. What was your reaction when you read the screenplay? Did you feel a connection with Nina?
As soon as I discovered Nina's personality in the screenplay, I sensed that wild spirit of a young Sara running freely through the fields of Molise amidst the vast green of nature. Nina is a pure soul, just as I was at the age of 5; we fight for survival, we only want to love and be loved, and we recognize ourselves in the bodies of animals, our only true friends. Nina is the metamorphosis of a wolf, whereas I felt like a free little lamb.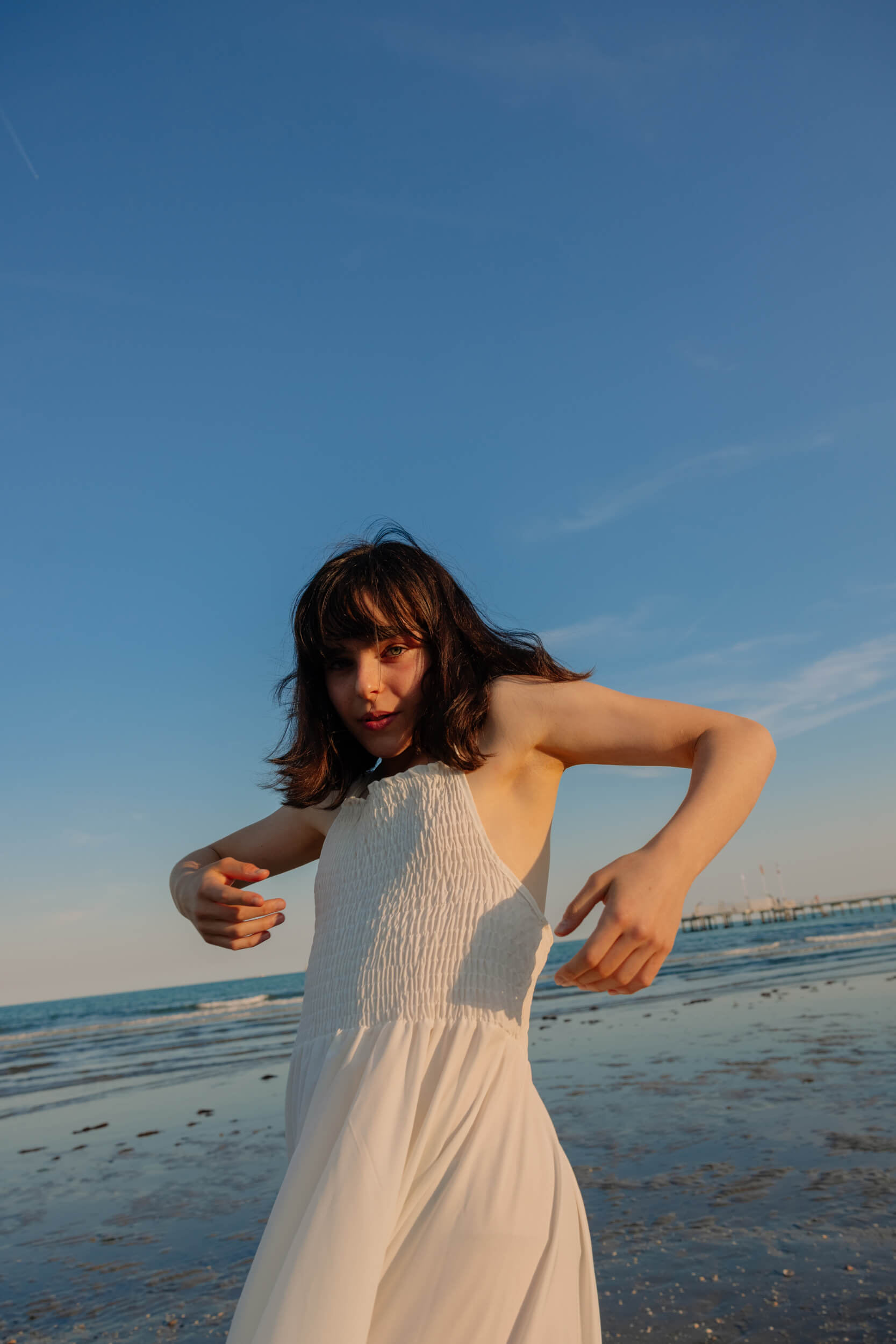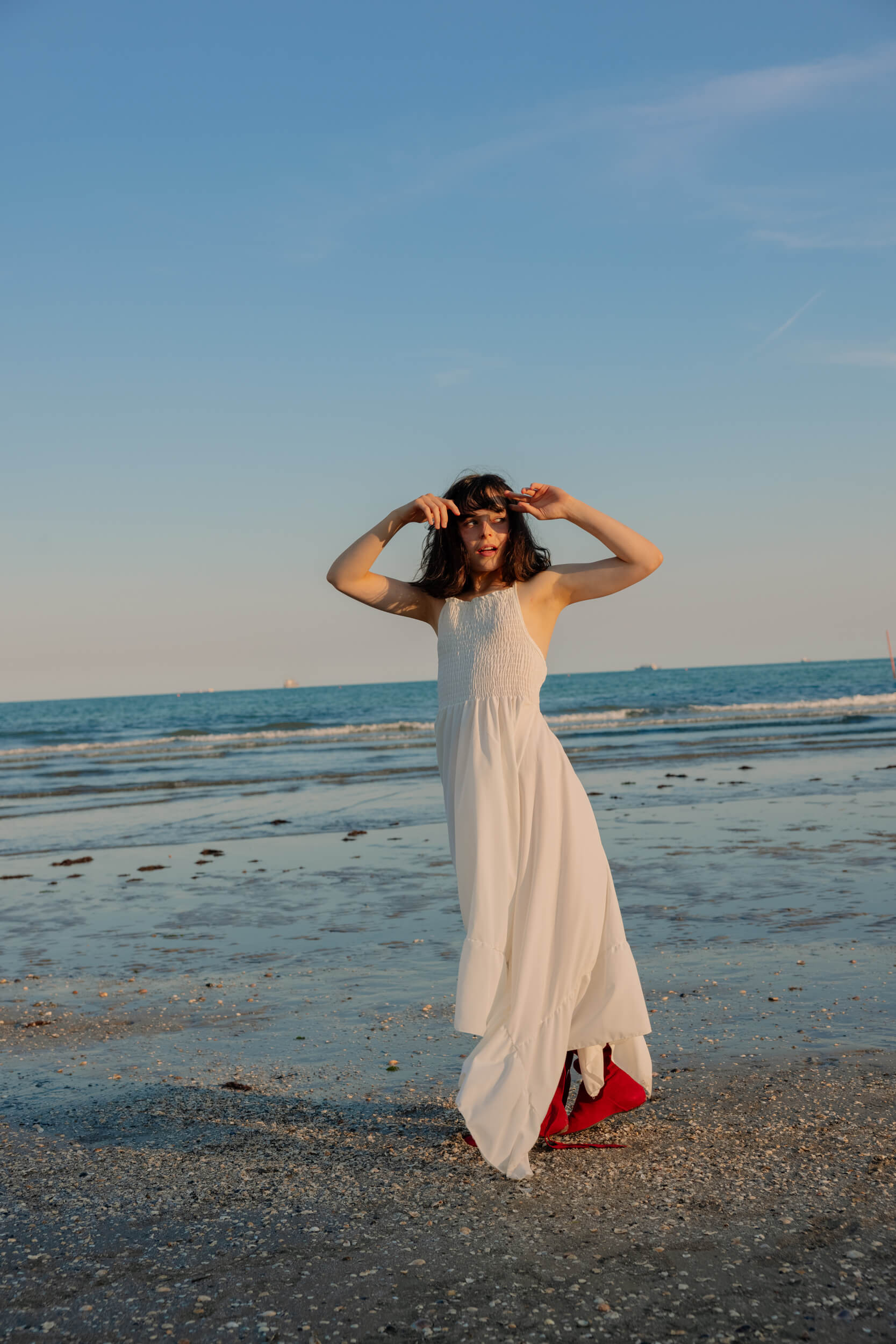 "What makes me happiest is this constant need for cinema that nourishes me"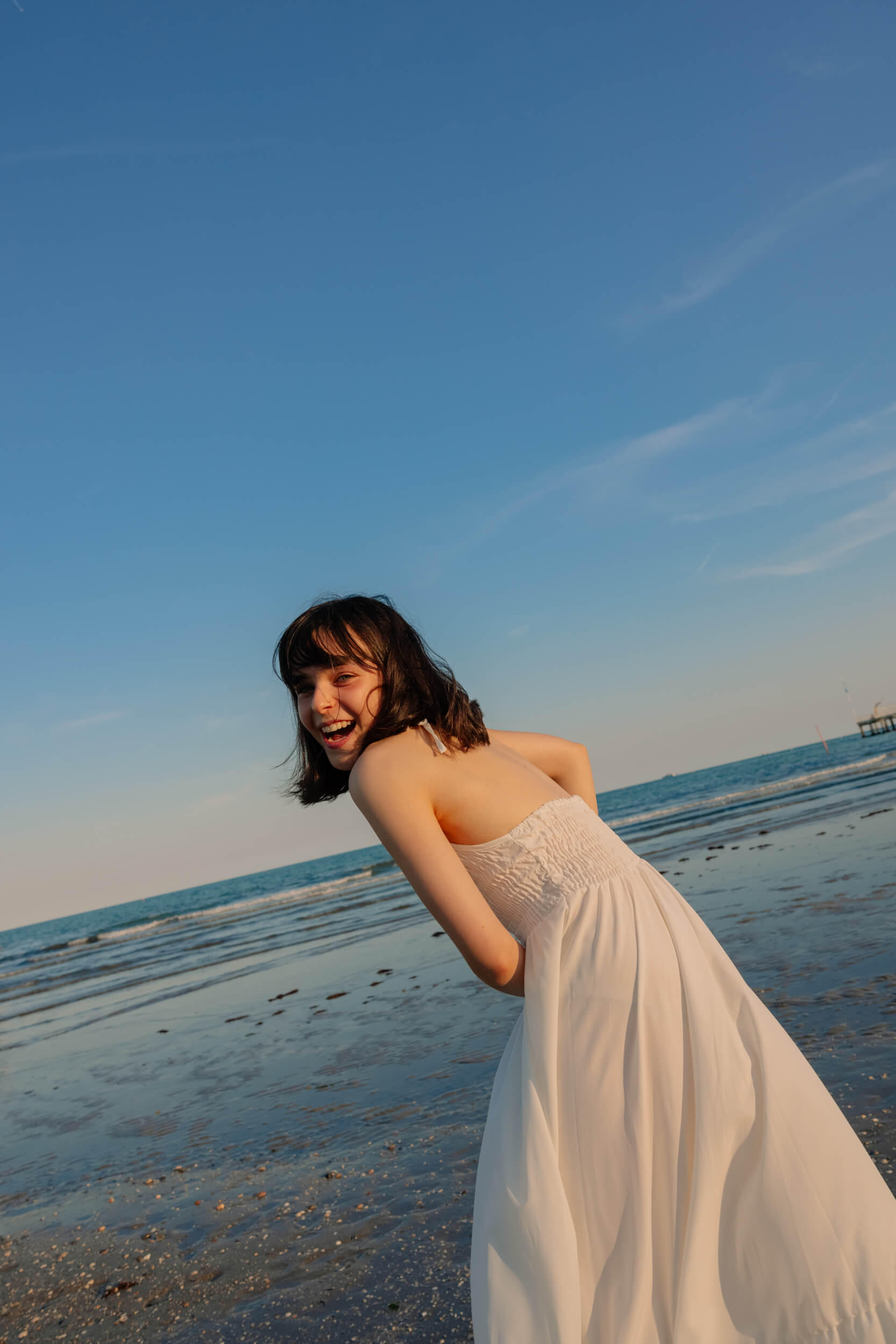 Nina lives without technology and is deeply connected to nature. What is your relationship with nature? Did this film allow you to experience this connection more intensely?
As I mentioned earlier, I was born and raised in close contact with nature, with the tree at the center of my life, which I still venerate as a god. Nina brought me back to that reality: on a mountain, milking cows, fighting for survival through the woods. During those three months of filming, my body became much more toned and rugged; I never got sick, I wasn't afraid of anything, I ate like a "primitive" with genuine food, and sometimes I would even wear my costume for days just to never lose the warmth and connection with Nina.
What is your relationship with technology?
Today, technology is an indispensable part of our lives. I often feel grateful for its existence and its incredible evolution in this historical era. I trust our engineers and Nobel laureates blindly so they can provide the most optimal strategies for humanity.
May technology serve humanity and not replace it.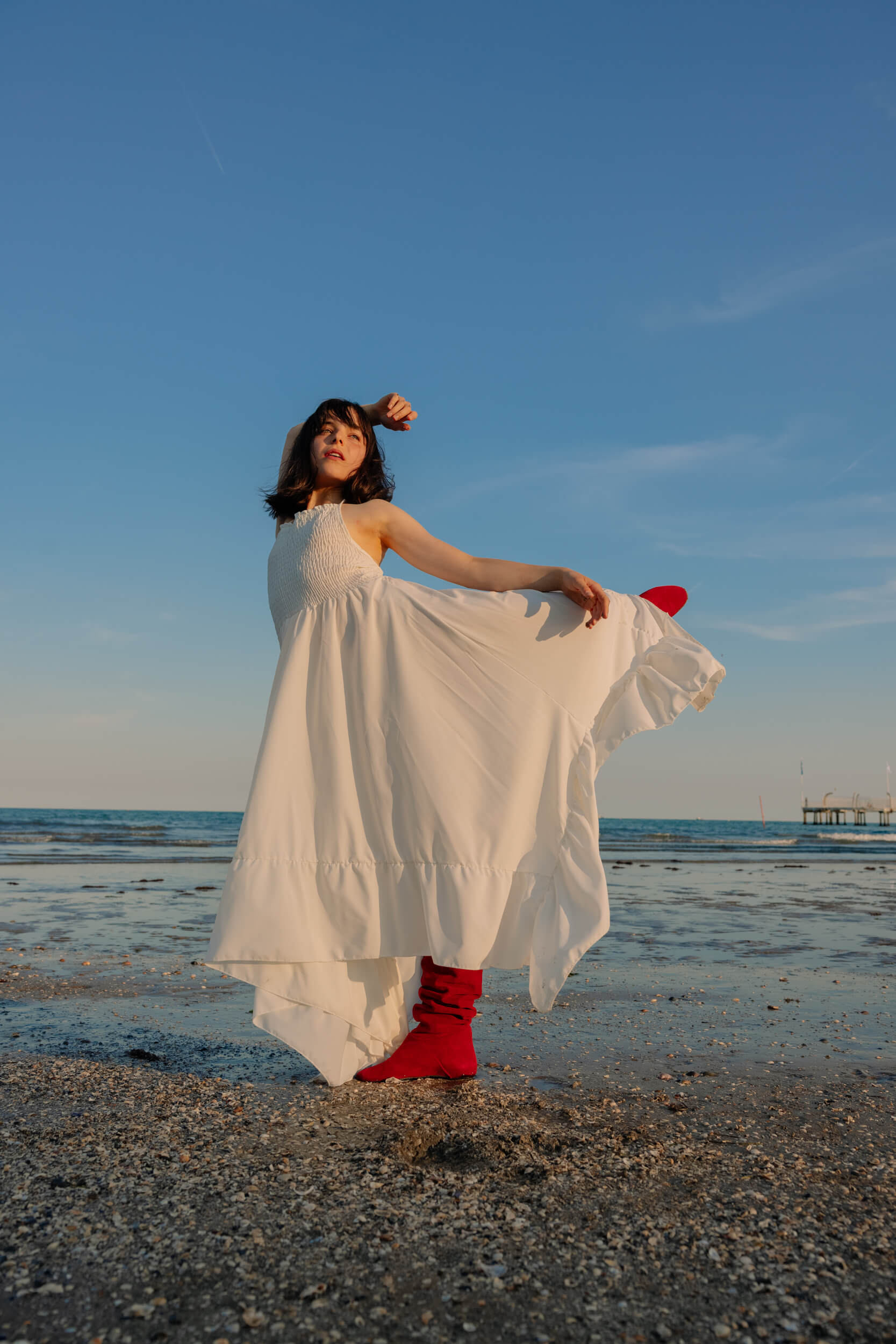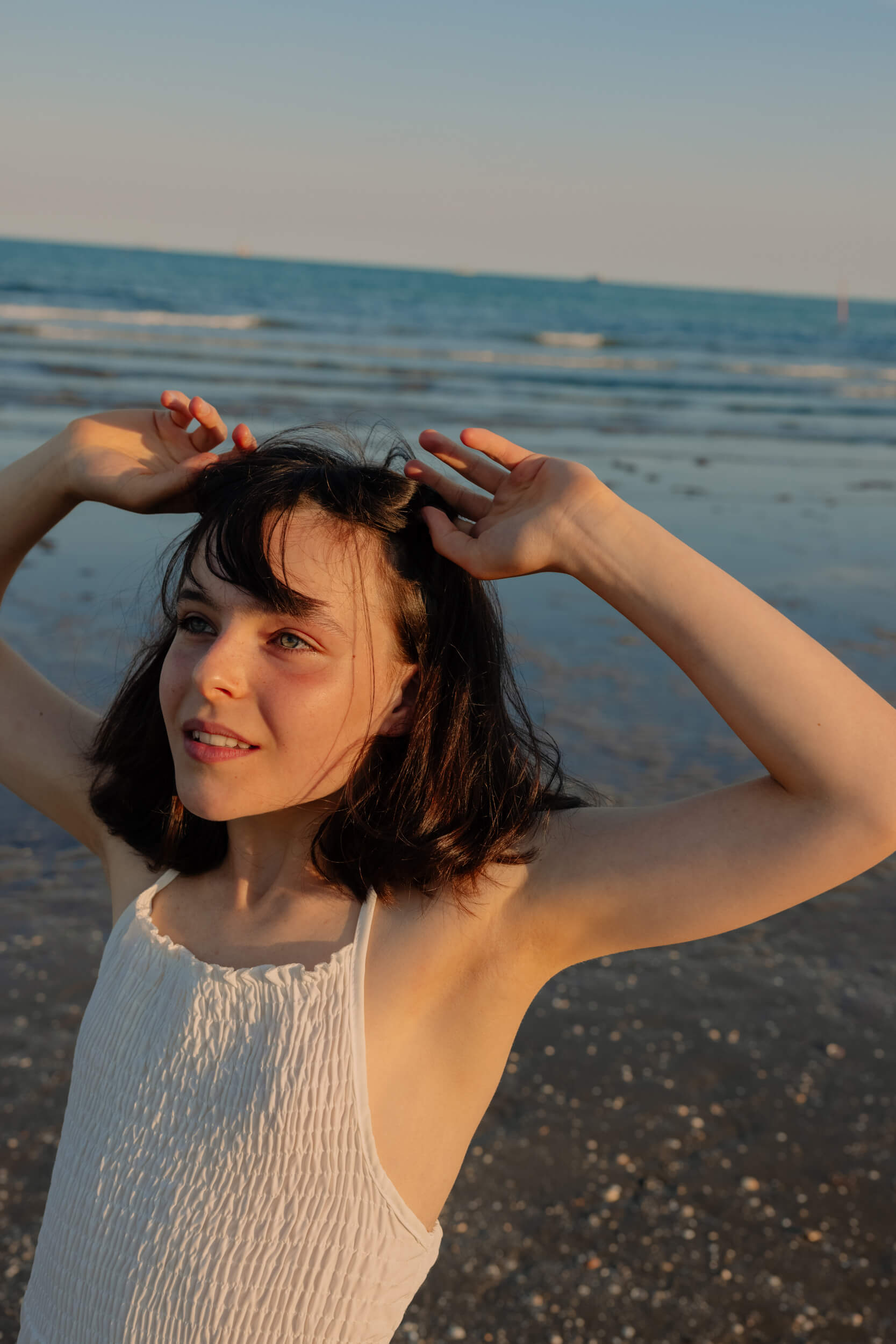 "I wasn't afraid of anything"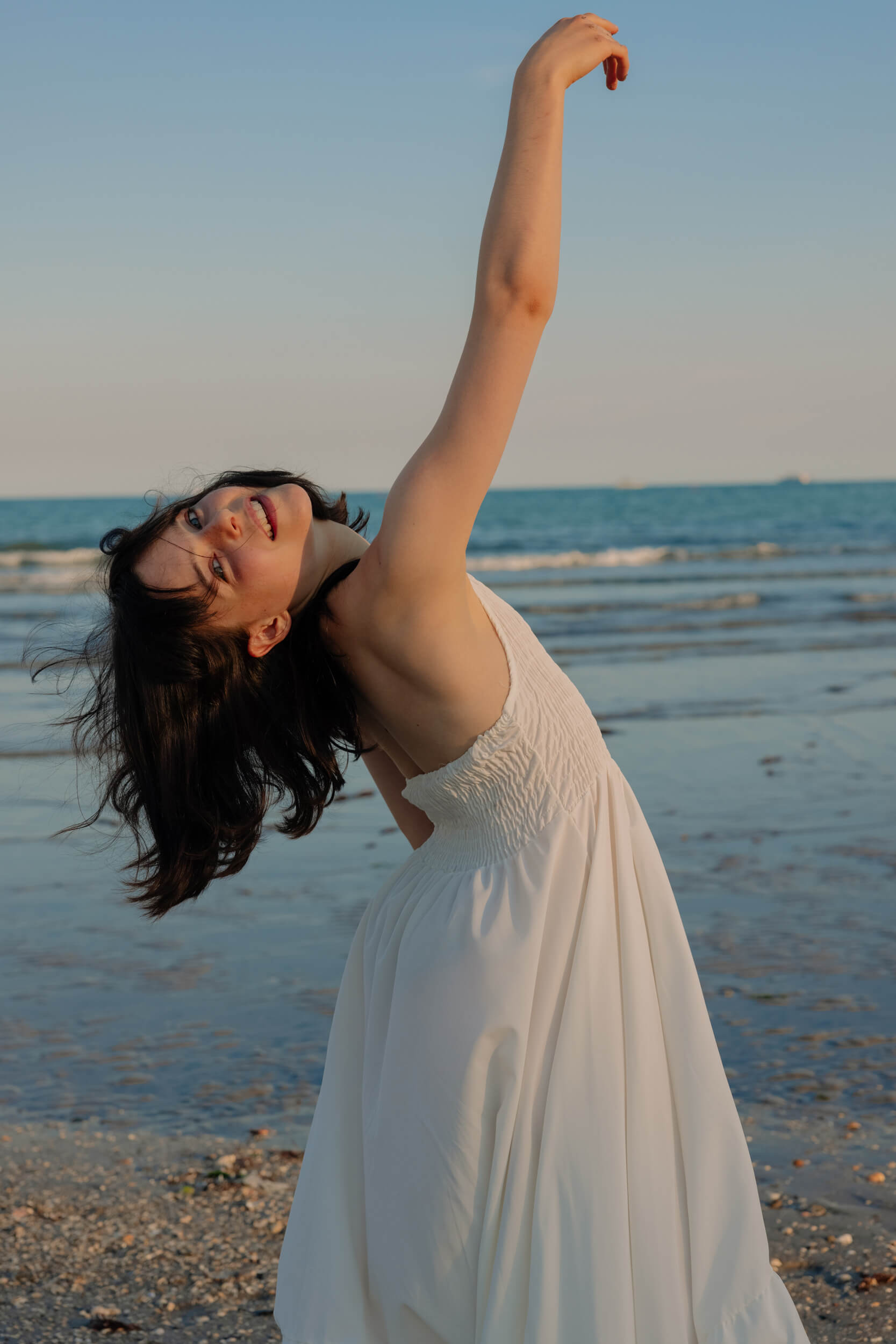 In the film, being "special" means being different in a negative sense. Even though Nina continues to fight to be happy and live a life she deserves, have you identified with Nina? Did you enjoy "her company"?
Sharing body and soul with Nina was one of the most beautiful and memorable moments of my life. I growled like a wolf when I was angry, ran like a beast to build up enough breath for the running scenes in the winter cold of Trentino. I had become truly ungainly. If I were to go back, I wouldn't recognize myself because I've returned to my habits and taken on the roles of other characters. The atmosphere on set also helped a lot; there was always a sacred silence, we were few, and everyone was essential to the functioning of the scenes. The handheld camera gave the characters and the whole film an intensity and deep intimacy that the audience watching the film can feel. Nina will forever remain my native simplicity, and I will be eternally grateful to the director Antonio Pisu for giving me the opportunity to get to know her.
In the film, you perform some very intense scenes. Was there one that was particularly difficult/intense for you? Or perhaps even liberating?
Certainly, the final dance scene encapsulated much of my wild personality – tears, tears of joy, smiles, dancing, shouting, and the emotional freedom to express whatever came from the depths of my heart. As for difficult scenes, I think the only obstacle I had to overcome during the film's journey was getting familiar with Nina and living in her mind.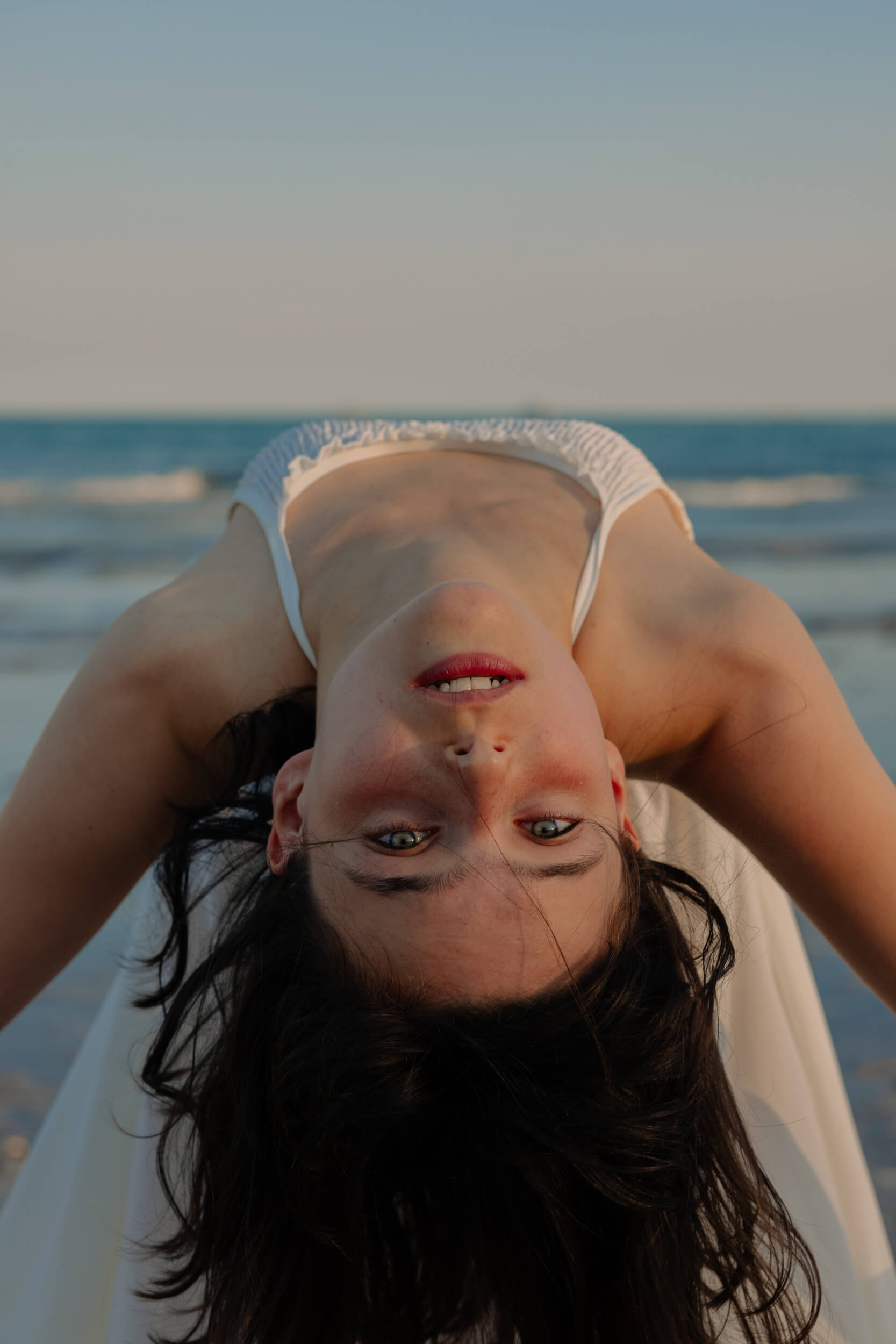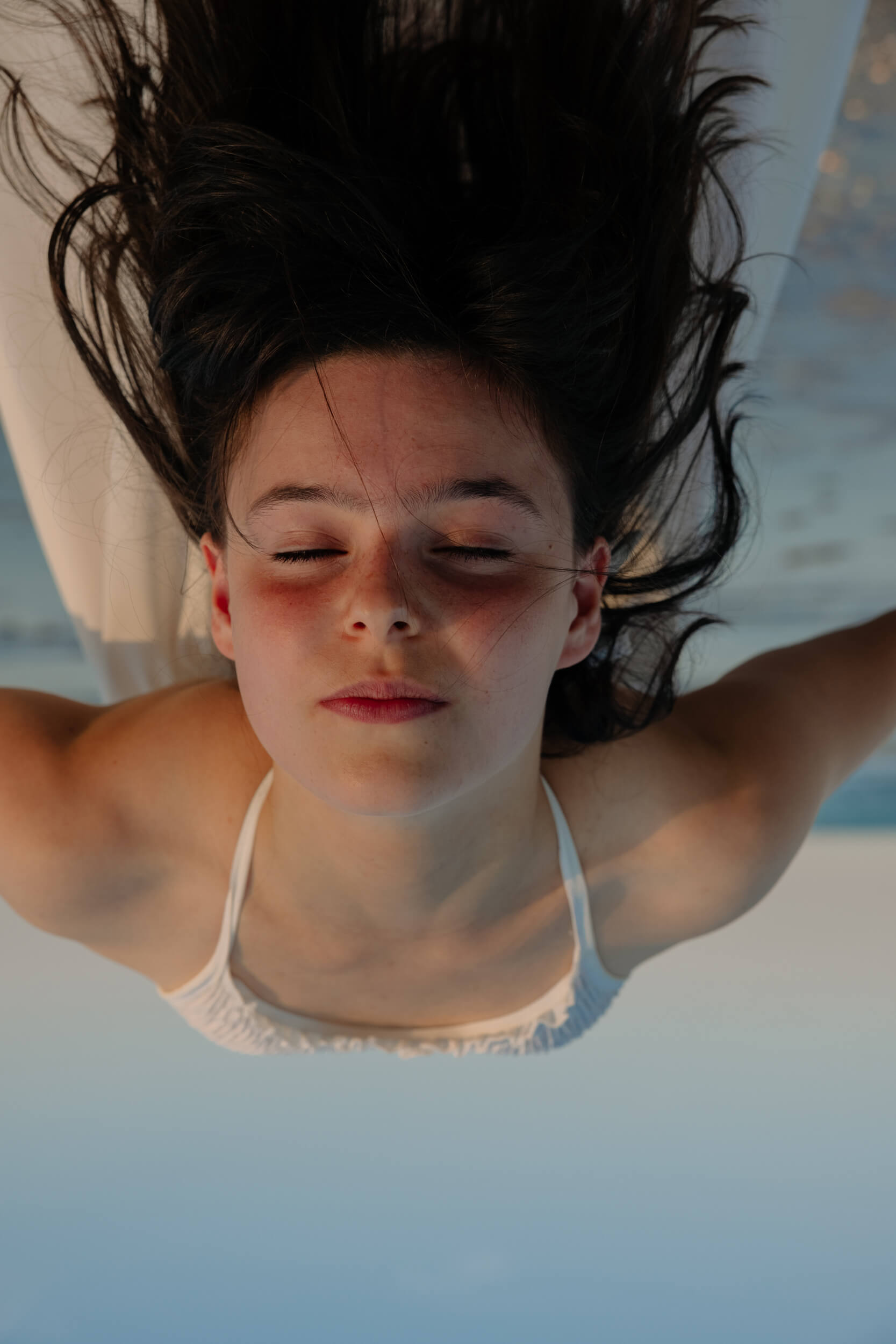 "Tears, tears of joy, smiles, dancing, shouting…"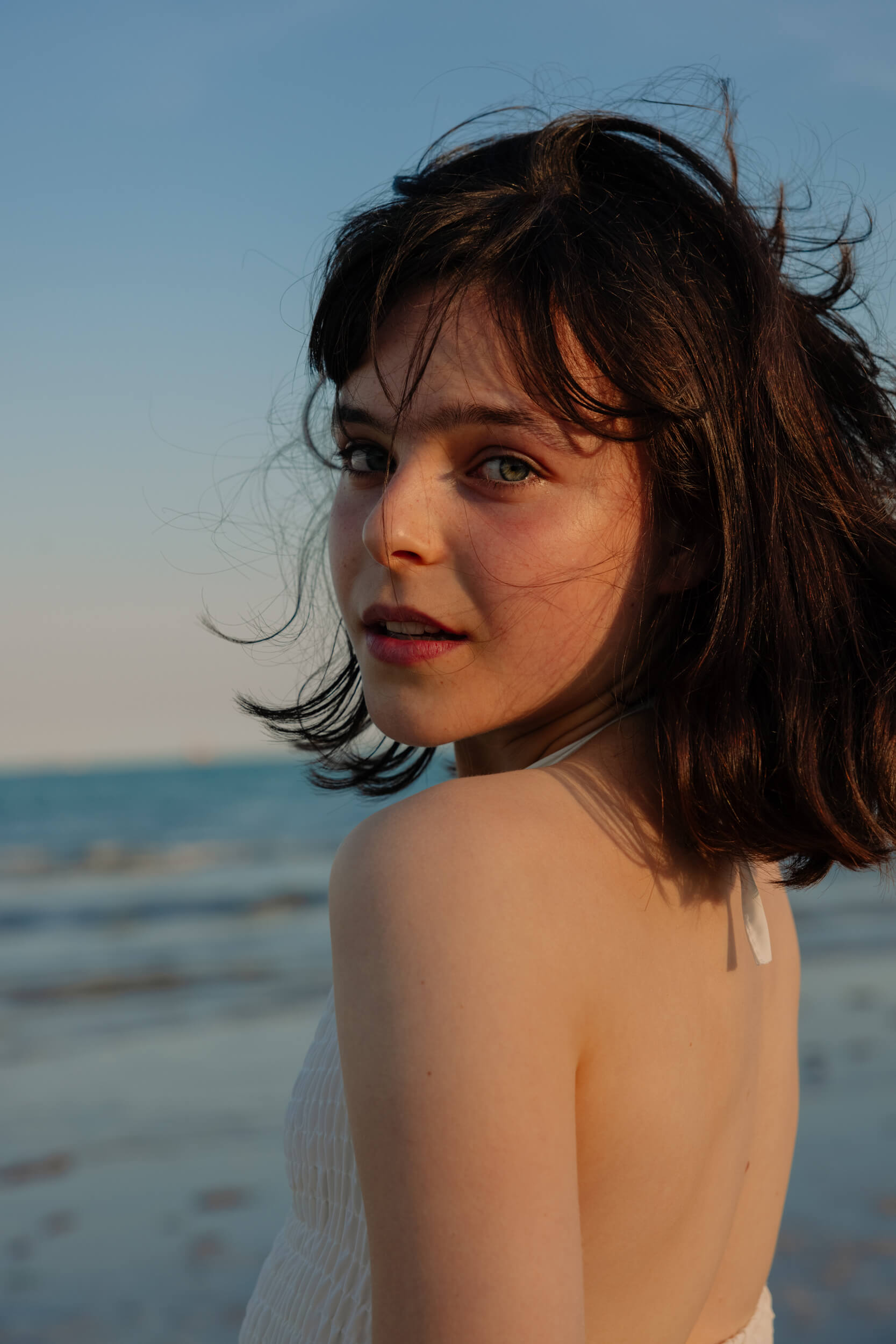 What is the bravest thing you've ever done?
Watching "Look to the Sky" on Christmas day.
What is your happy place?
The dance studio and the set.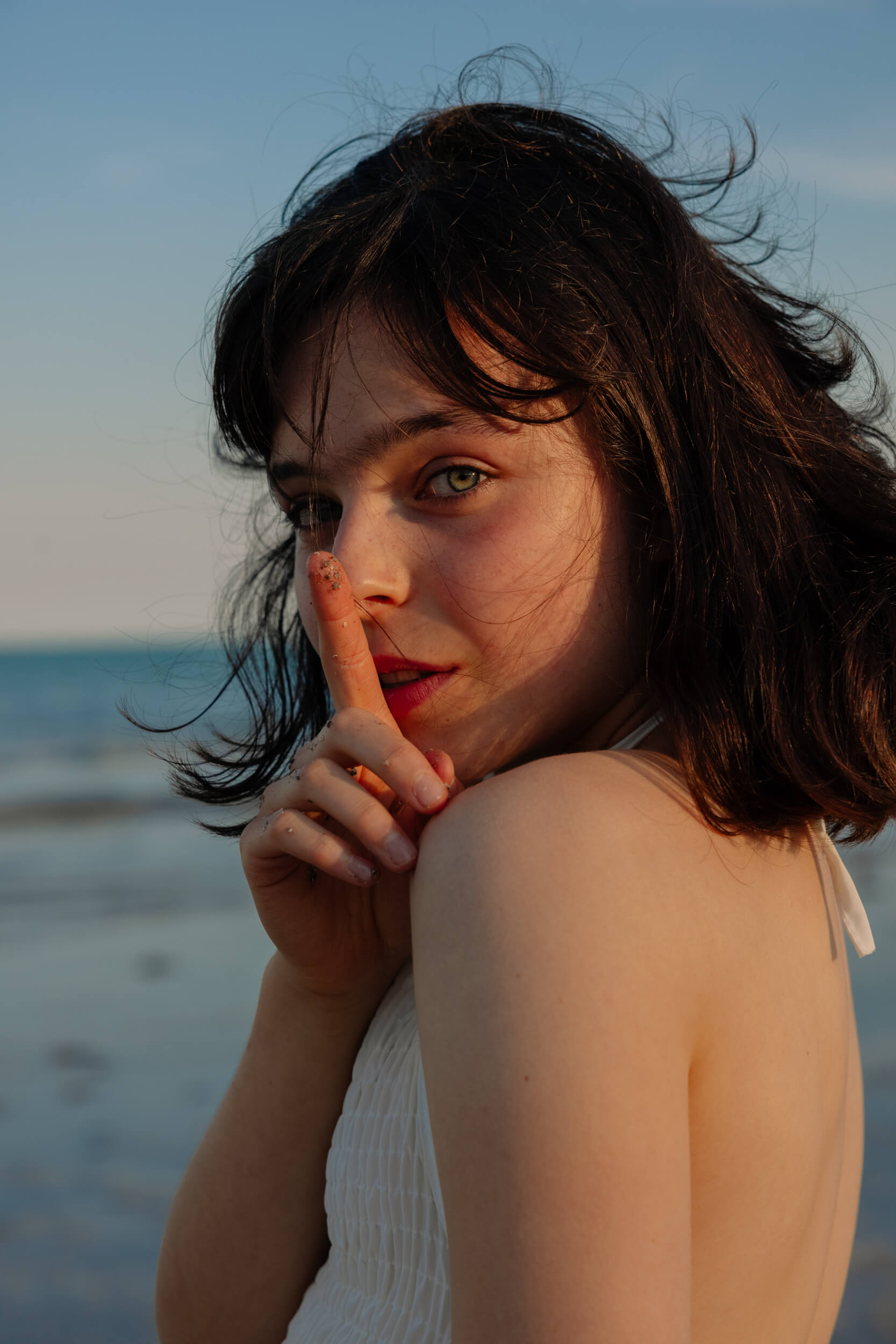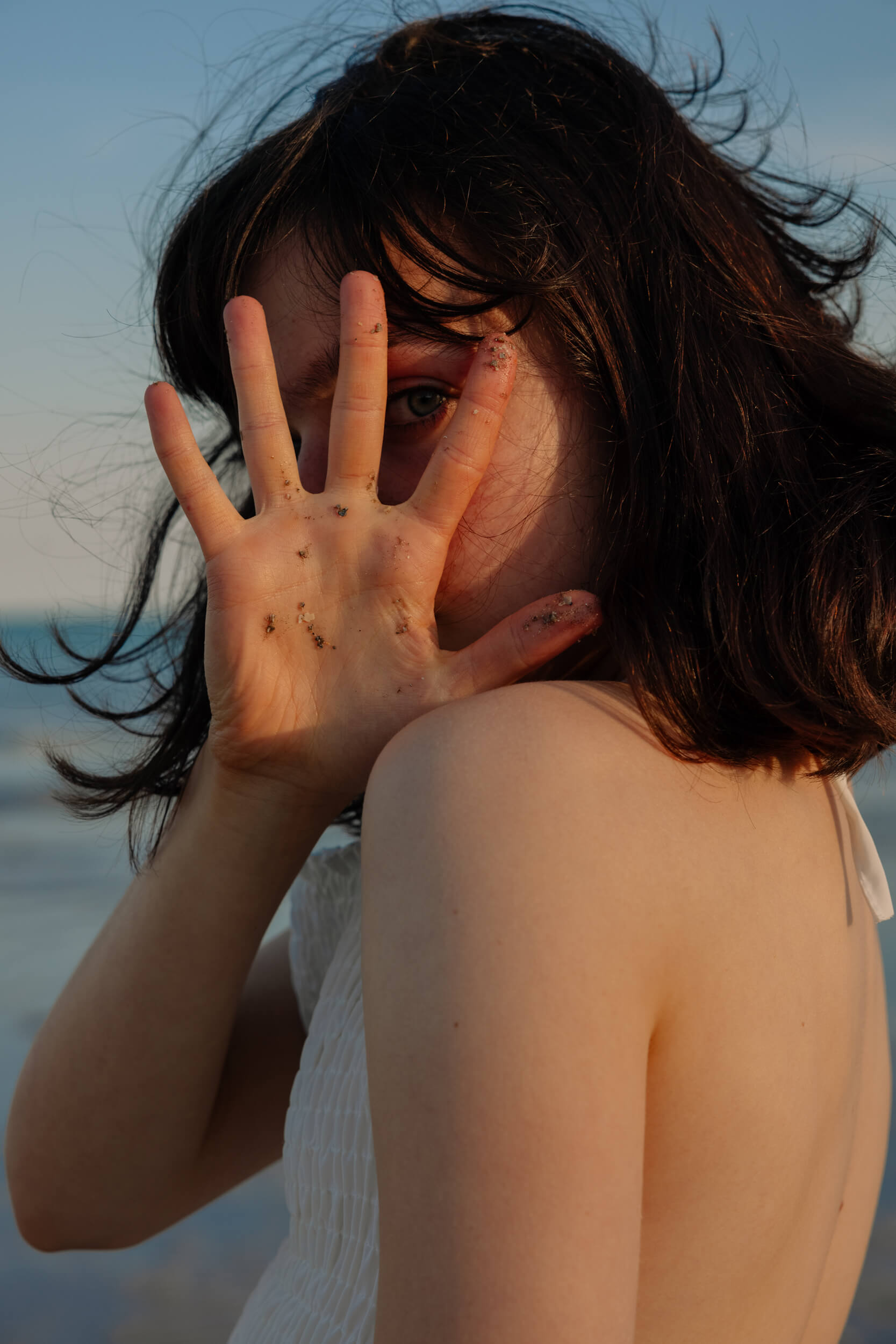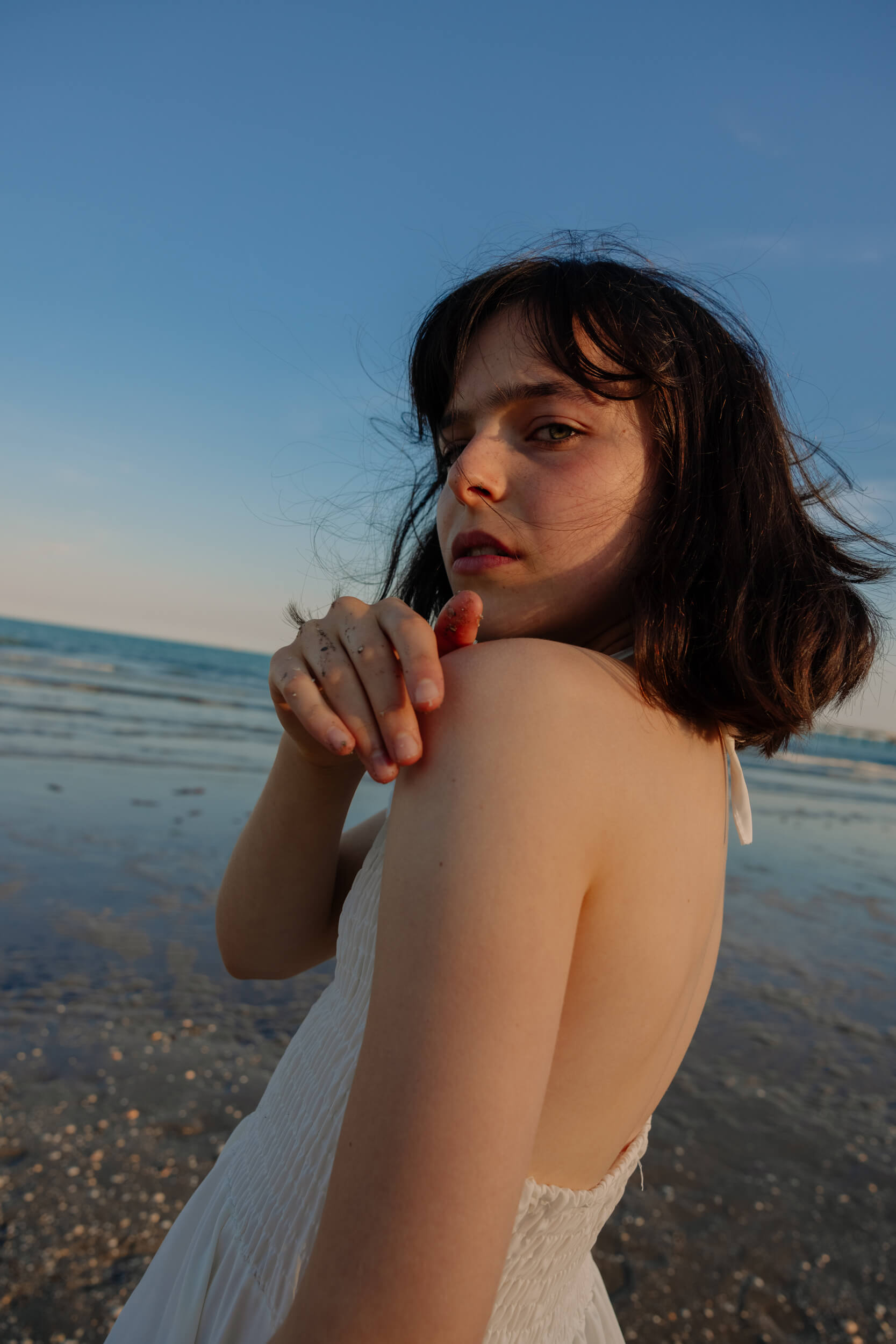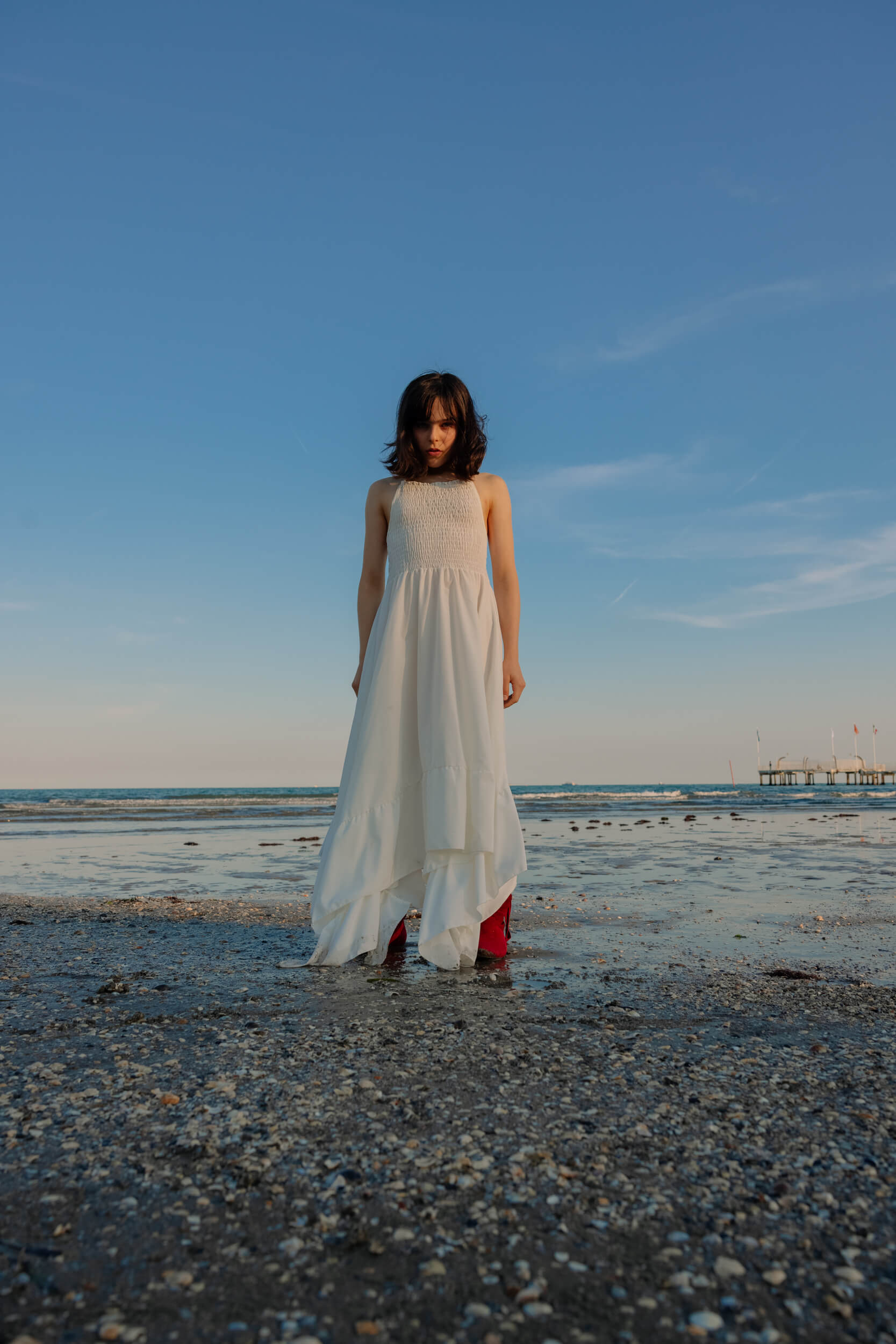 When you act in a film, the work you do on yourself and the character can be significant, perhaps bringing you in touch with parts of yourself you didn't know you had. What is the last thing you discovered about yourself through acting?
One of the greatest discoveries I've made about myself through cinema is knowing that if I cry in a scene, the audience won't necessarily be moved because it would all appear conventional without genuine emotion. It may convey melancholy, but not to the point of bringing tears to the eyes of the viewers. This valuable advice from Marco Tullio Giordana has made me much more aware of managing my emotions with mindfulness.
What makes you mad?
Superficiality, falsehood, and vanity.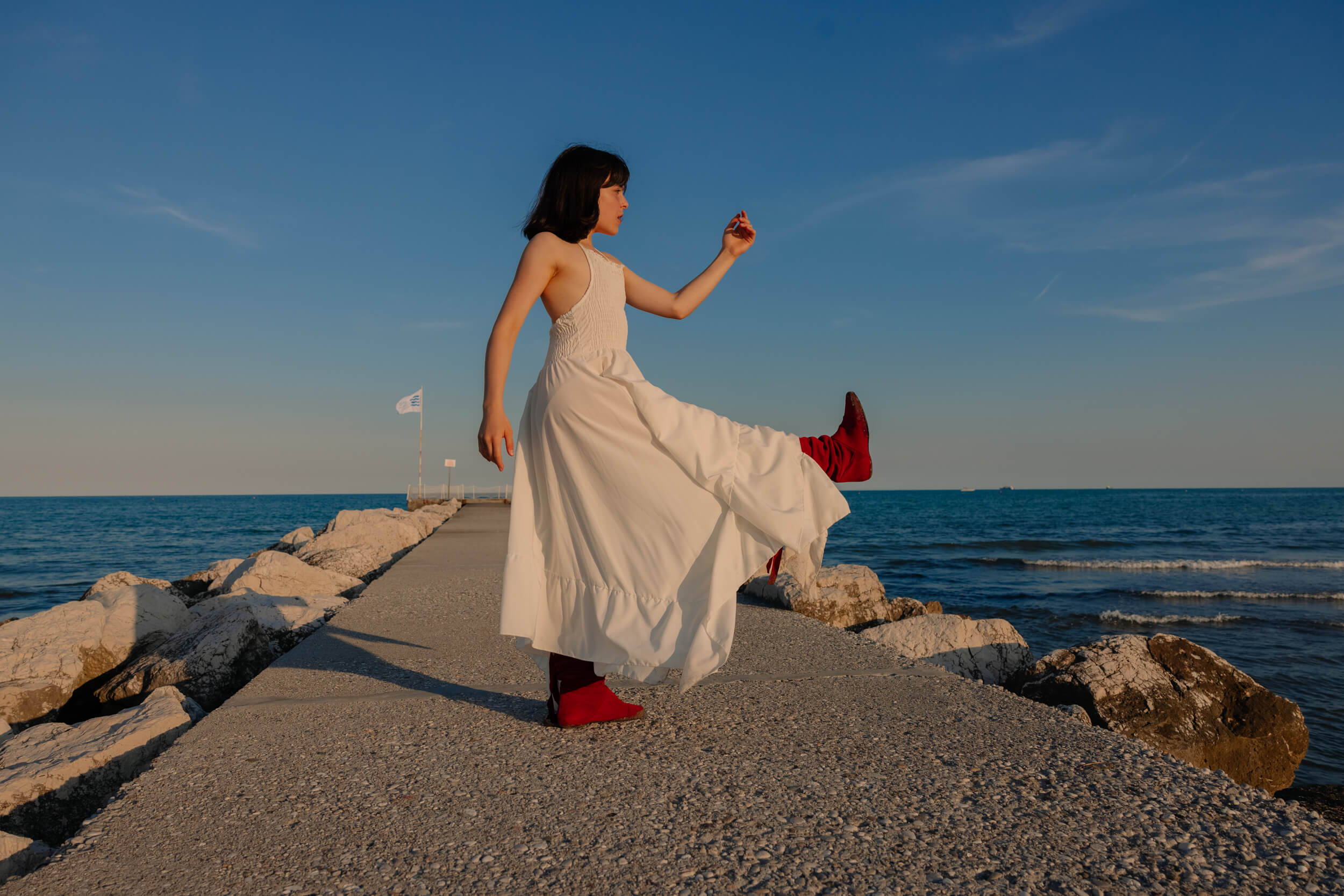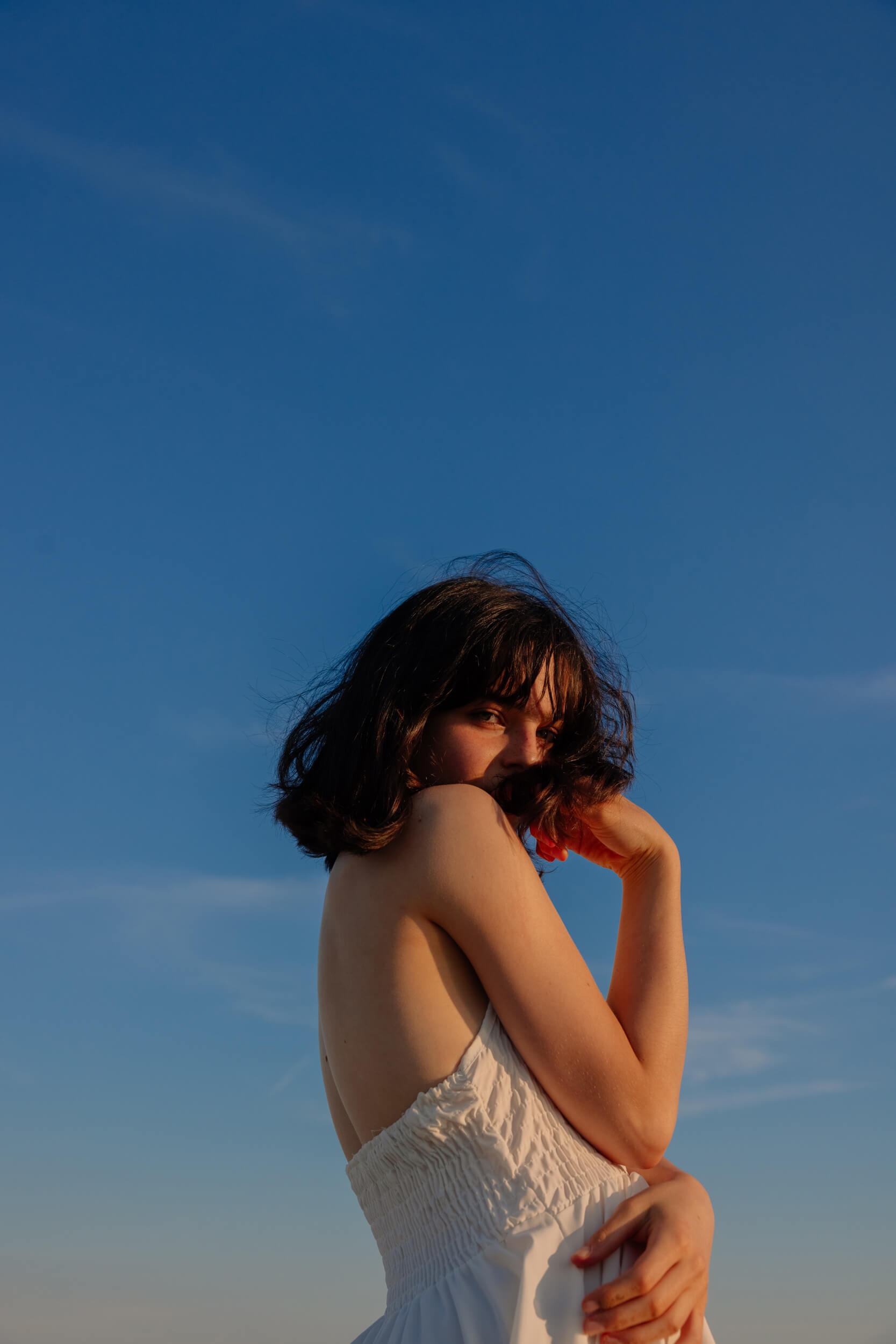 "Managing my emotions with mindfulness"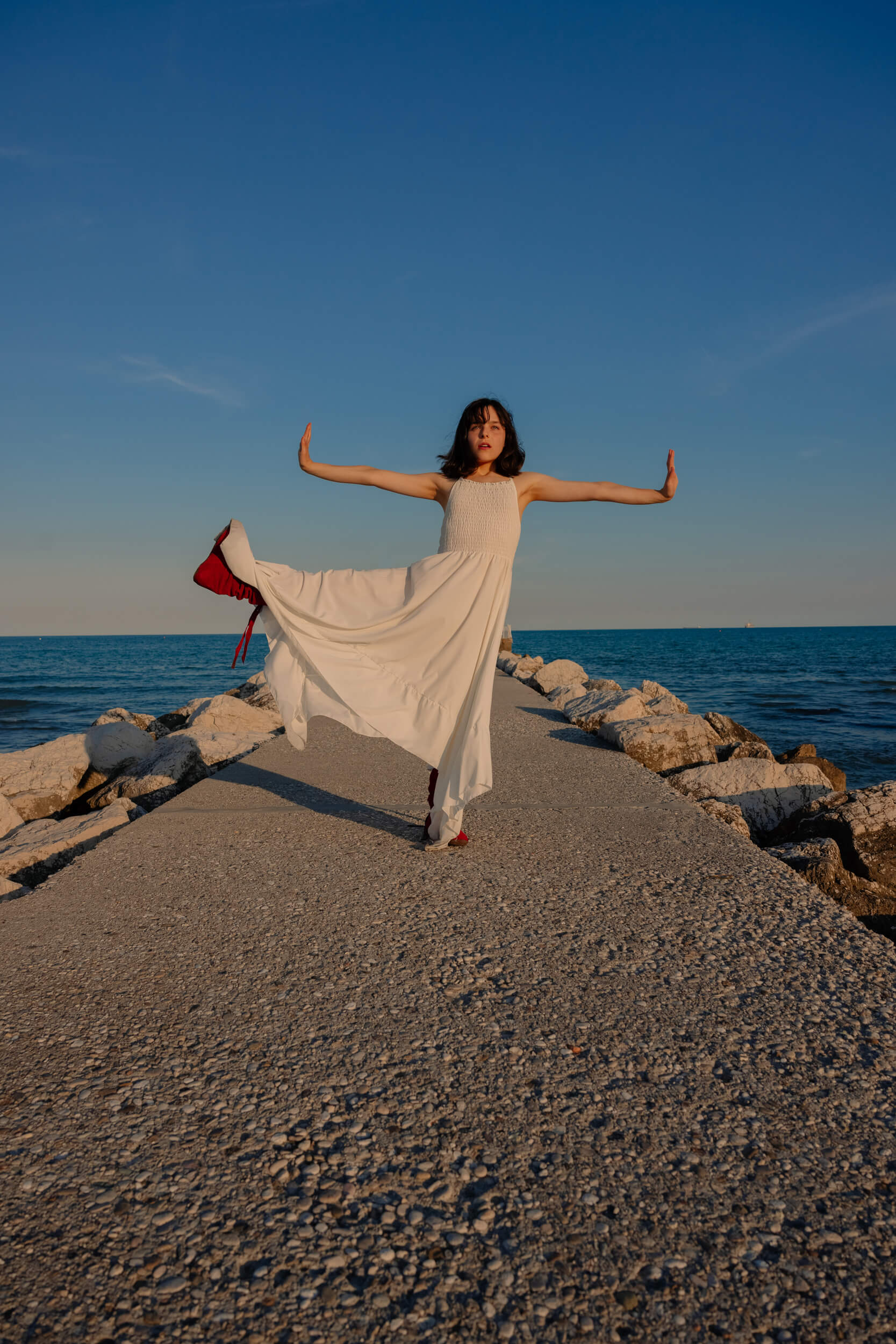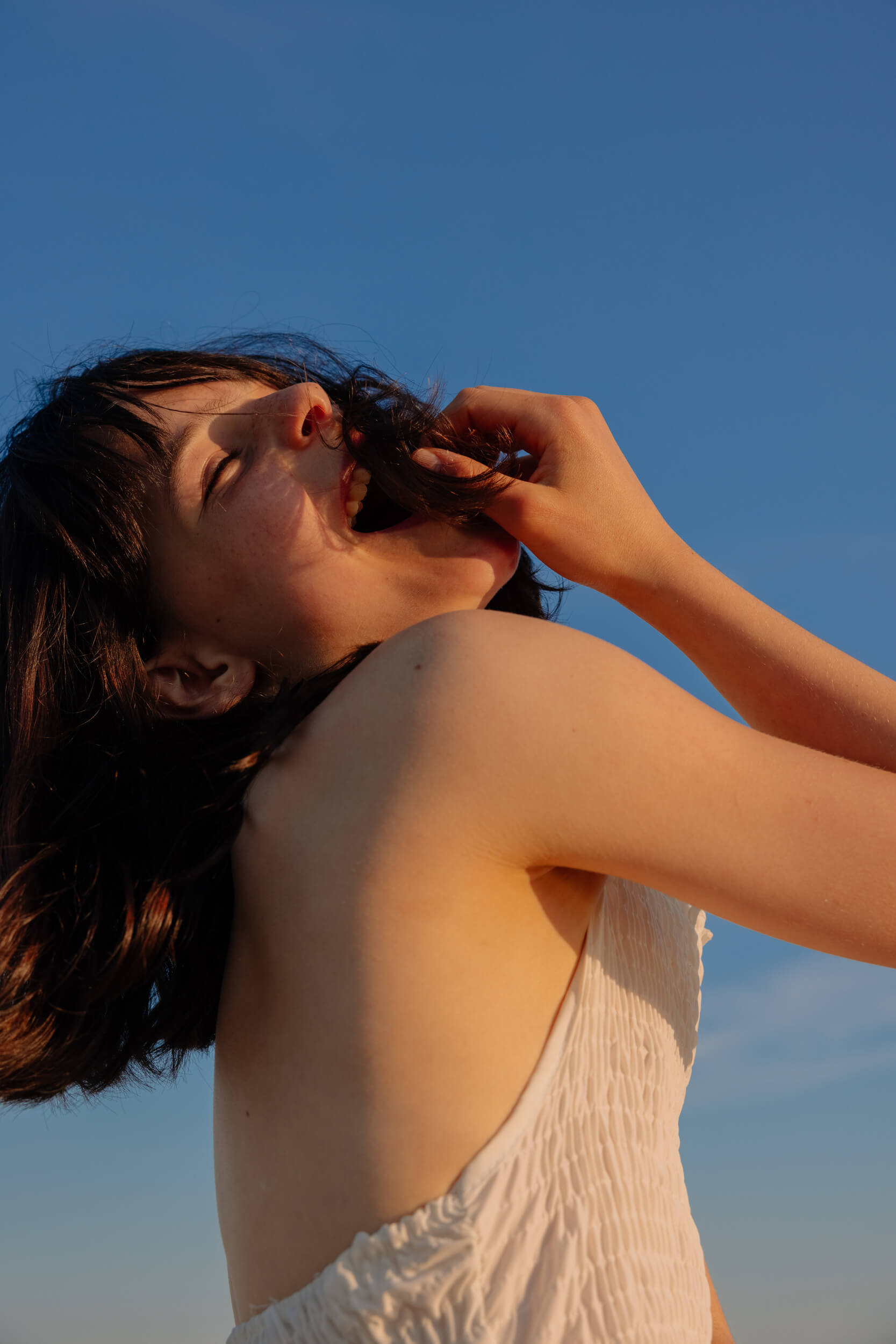 What does it mean for you to feel comfortable with yourself?
It means being surrounded by the right people in the right place under the right conditions.
What scares you the most?
My greatest fear is our planet being on fire, and this catastrophe encompasses the challenges of realizing my future and that of all my peers.
What has been your greatest act of rebellion so far?
Pouring a generous amount of "Amaro Del Capo" into my grandmother's evening chamomile tea after catching her confusing Vittorio Gassman with Gigi Proietti.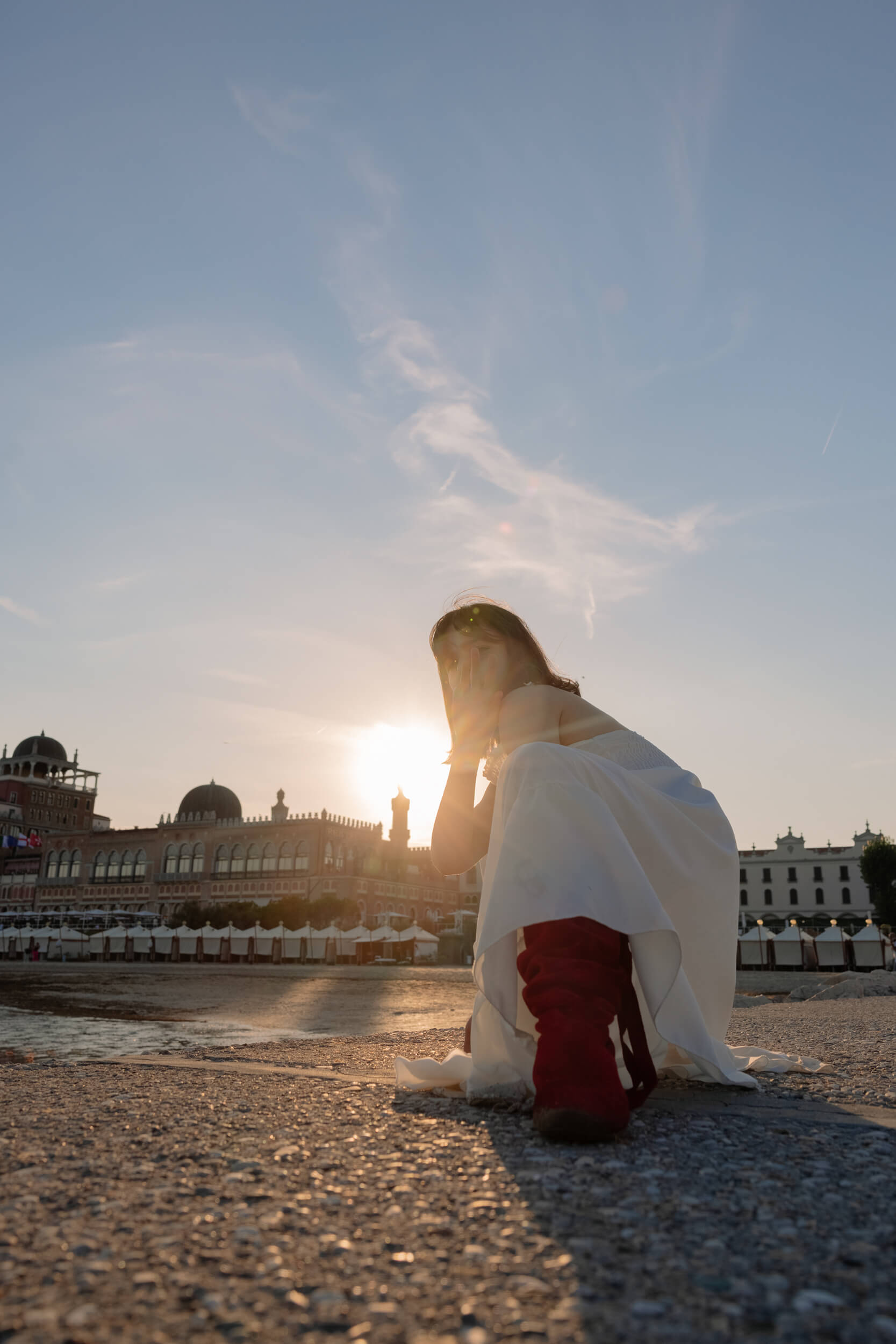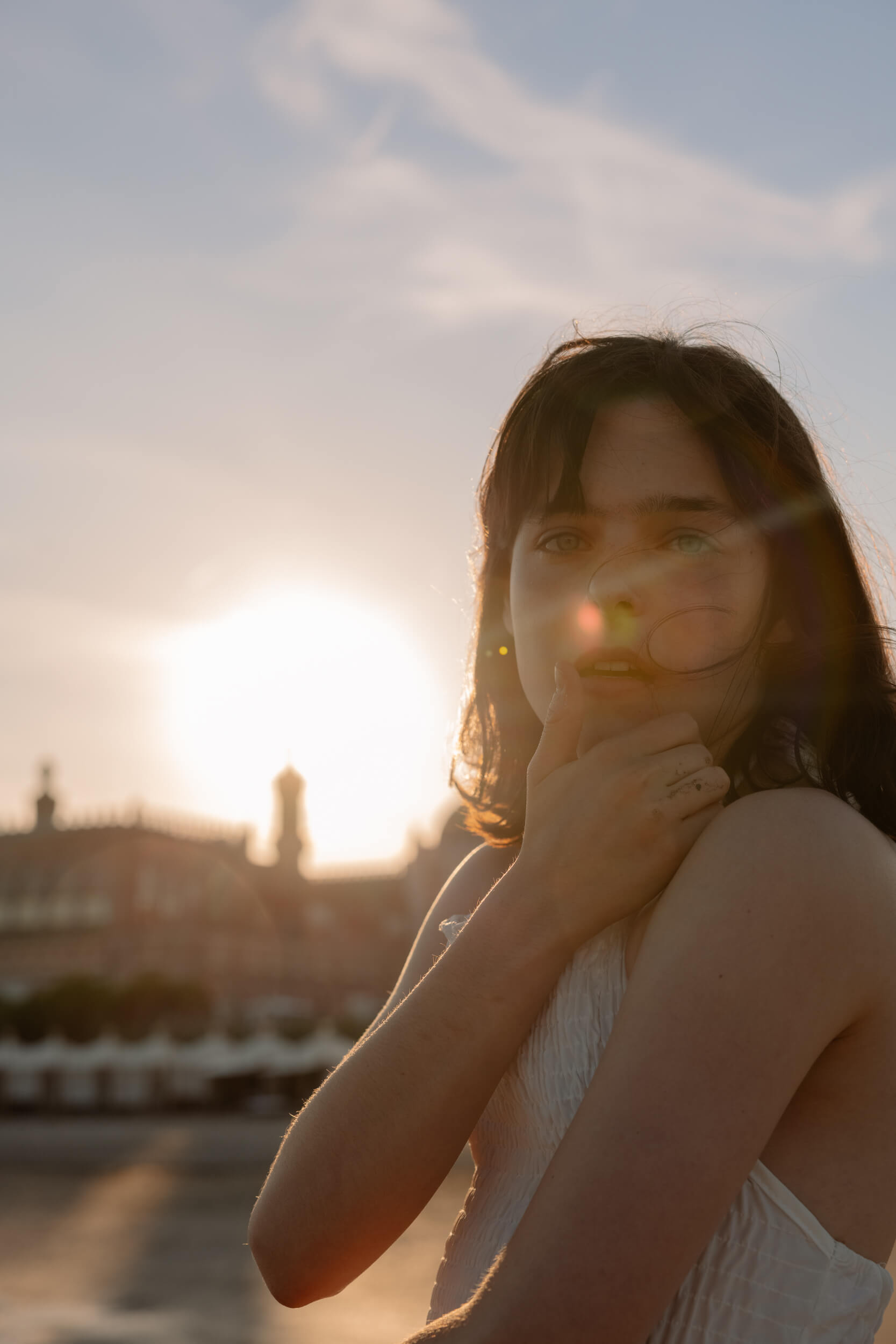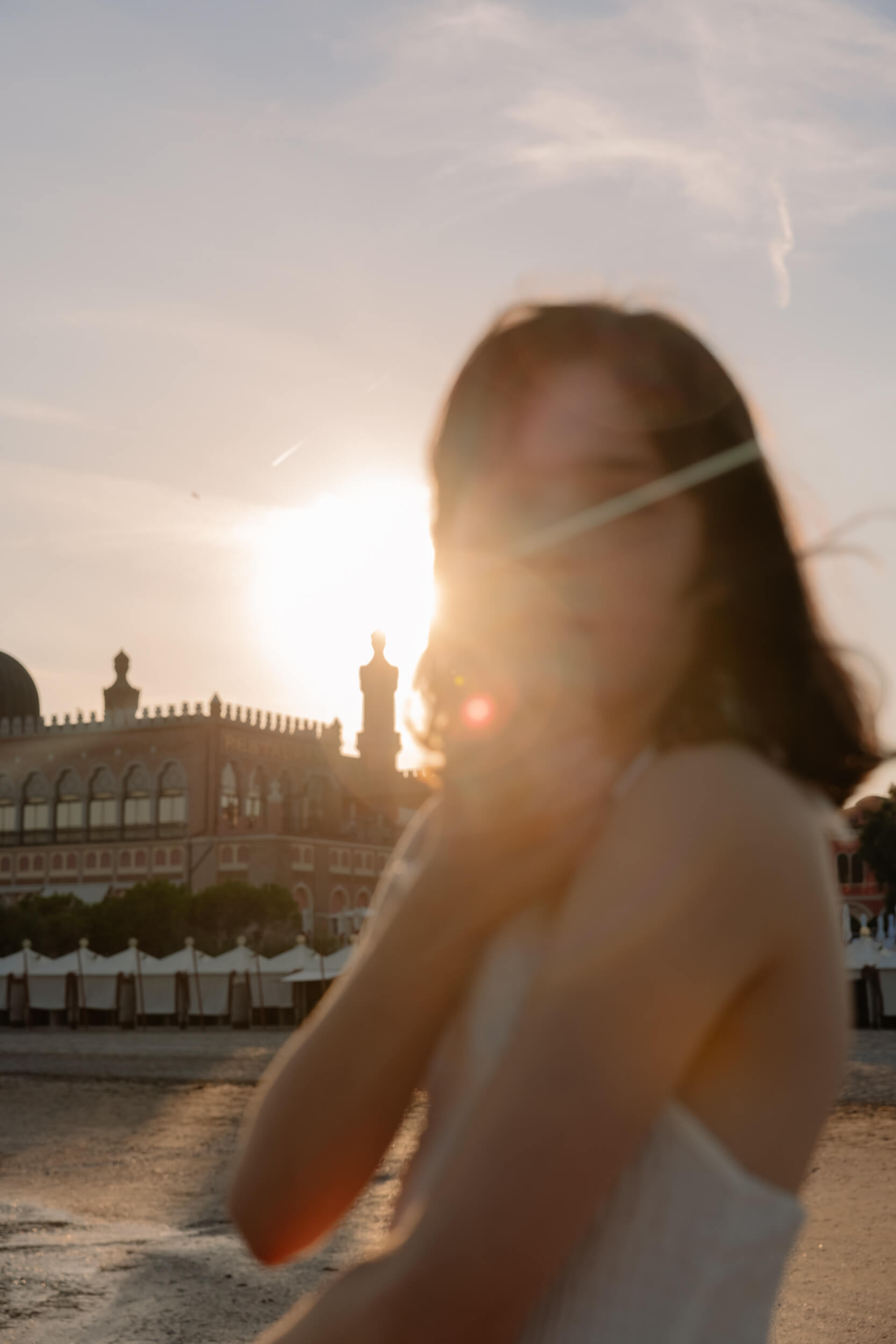 Does acting make you feel free? And how do you make this freedom your own?
By reconstructing the lives of characters through my own story and that of my greatest icons. This makes me feel free to use my thoughts on interpreting another person faithfully and consciously.
What was the last thing that made you laugh?
Me reopening my Geometry textbook at 10:08 PM on a Sunday.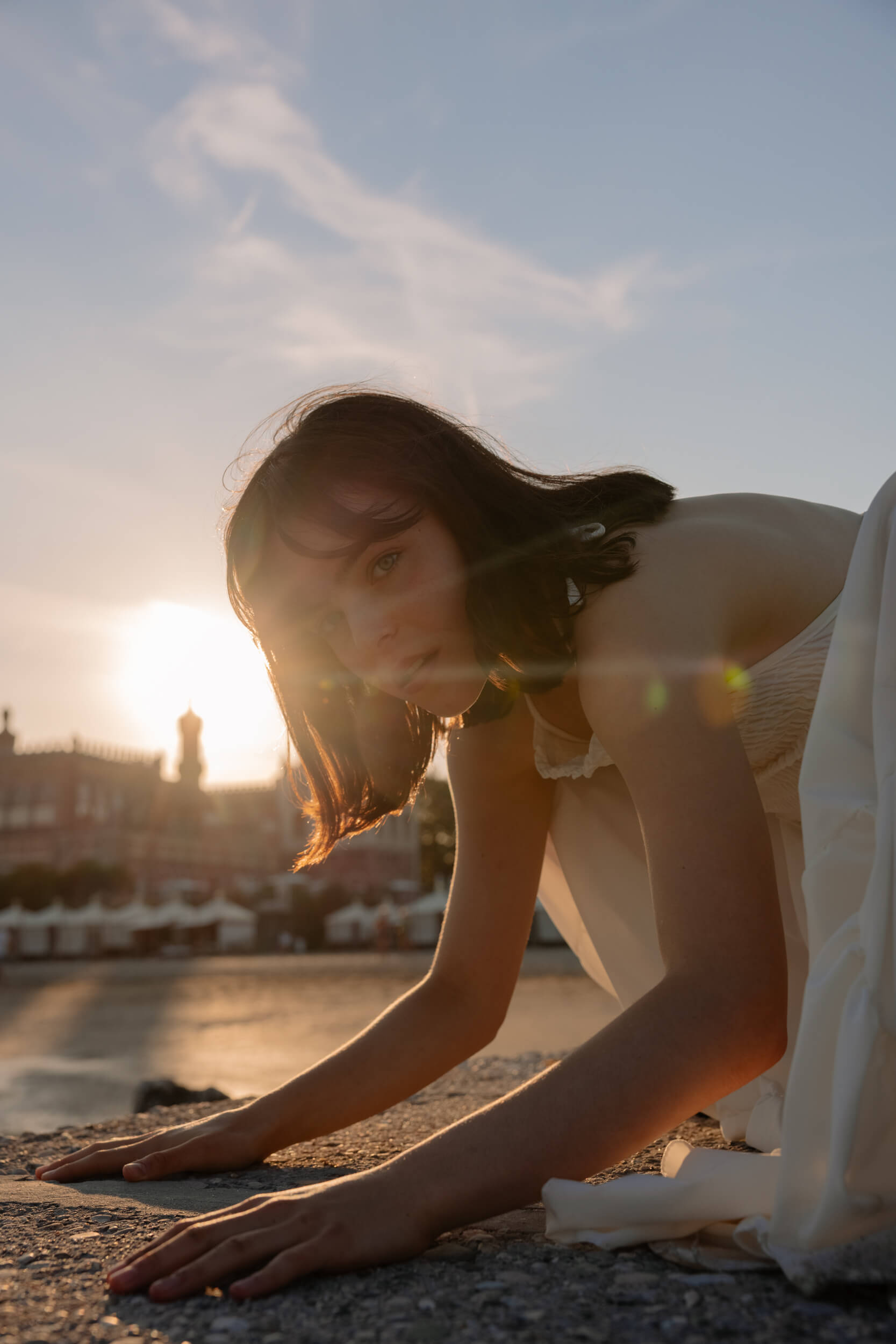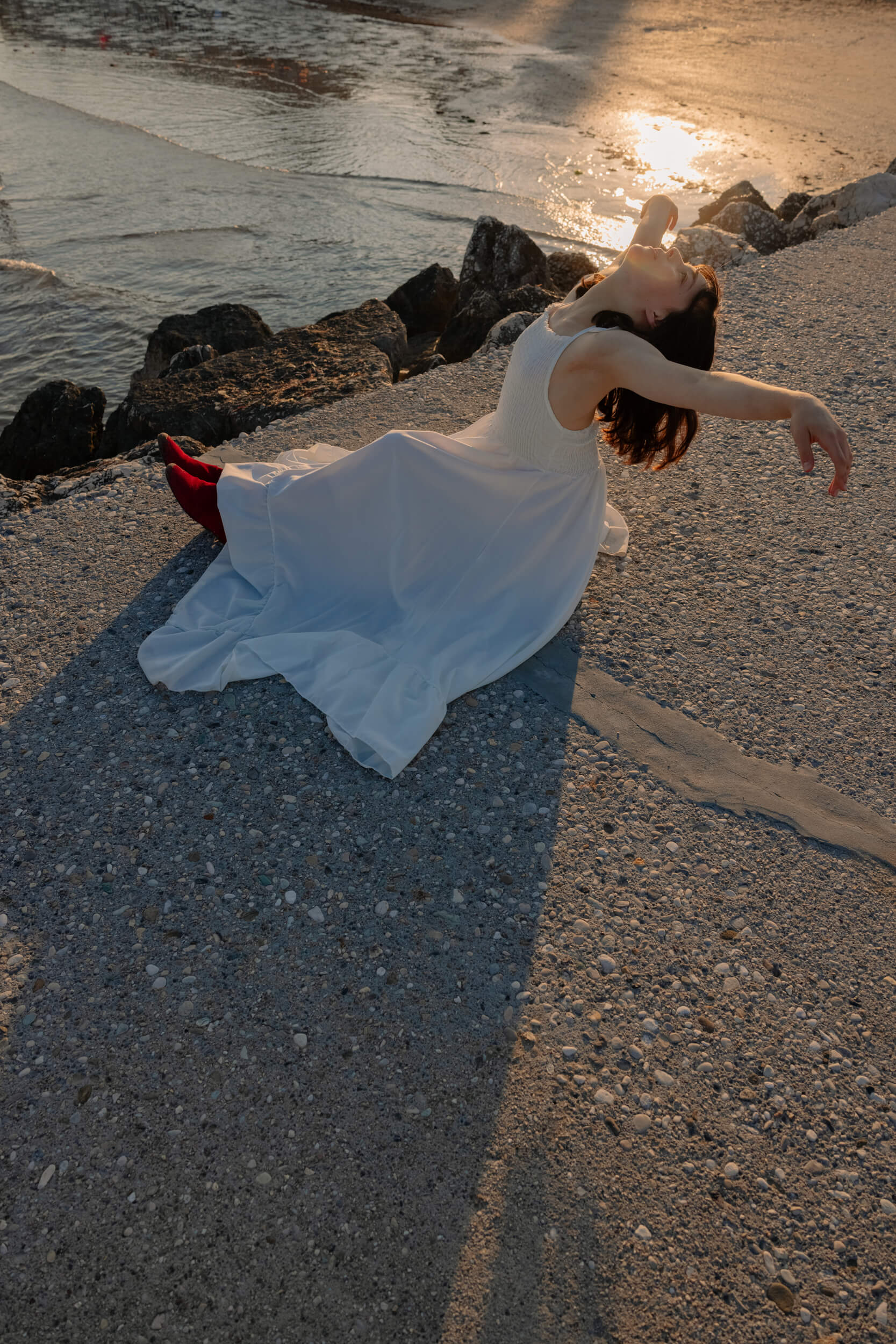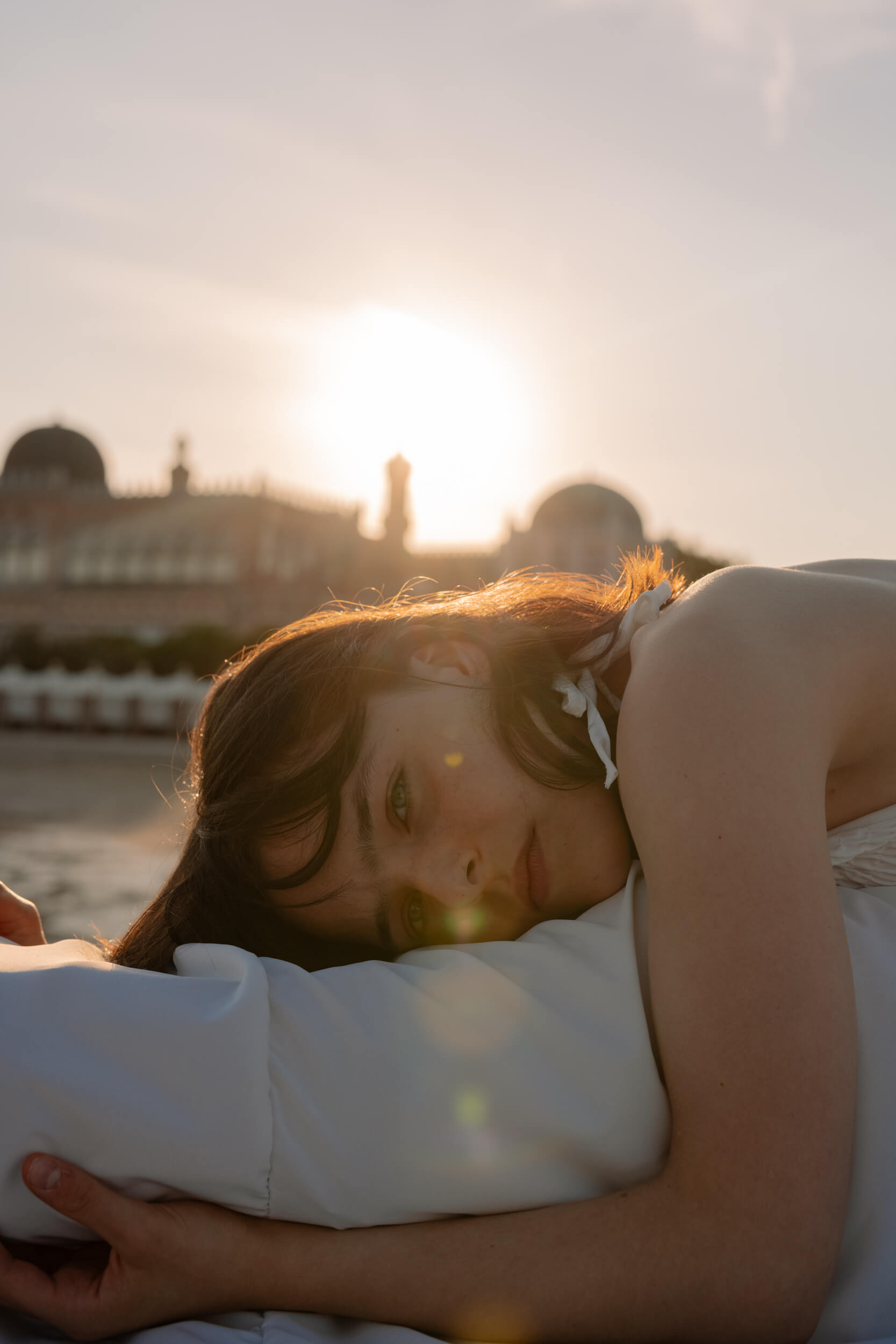 "My greatest fear is our planet being on fire"