It is a typical, rainy English day when we meet Sabrina Chakici who welcomes us with a big smile in a bar near Oxford Street, London. Her incredible curriculum makes her a truly interesting personality: she is a television presenter of the English and Irish branch of E! and of some Sky programs, a famous radio speaker, the face of different advertisements, and if it wasn't enough she is also a blogger (on her web-site, "Clutch & Carry On" she talks about travel and fashion): her Instagram profile counts 42 thousand followers and her travel photos make you sigh of healthy envy.It would seem that everything has already been told about this young business woman but during our interview, she nicely tells us about herself, lively talks about her work, her passions and her future projects. It is therefore with extreme pleasure that we present you Sabrina, sure that she will conquer you in the same way that she has conquered us!
_______________
You are a TV presenter… how did you start to write also your blog?
_______________
I worked as a Tv Presenter, I started working on a channel which is kind of a sales presenting so I would be selling the jewelry from 2 o'clock in the morning till 6 o'clock and I always used to wear something different when I was on tv and, due to advertising laws in the UK, you can't say what you are wearing you're wearing, I can't tell "Oh my top is from Zara, my dress is from Topshop". I then started a blog only for talking about what I was wearing on TV just so the people knew what I was wearing.
My husband and I just travelled together anyway so the Blog kind of moved into a travel blog, my first ever big campaign was to fly to Hong Kong. So I flew there and when I got back from that particular trip I decided to just make it very travel focused, I still talk about fashion and I still work within the fashion industry but my blog is very travel focused now.
_______________
And what was indeed the thing that made you say: "I want to work in the Entertainment world"?
_______________
Oh, I'd say nothing. I've always thought it. When I was at school I did drama and loved it. I've always been a dancer, singer, actor. At University I did drama and journalism. I've never really thought about doing anything else.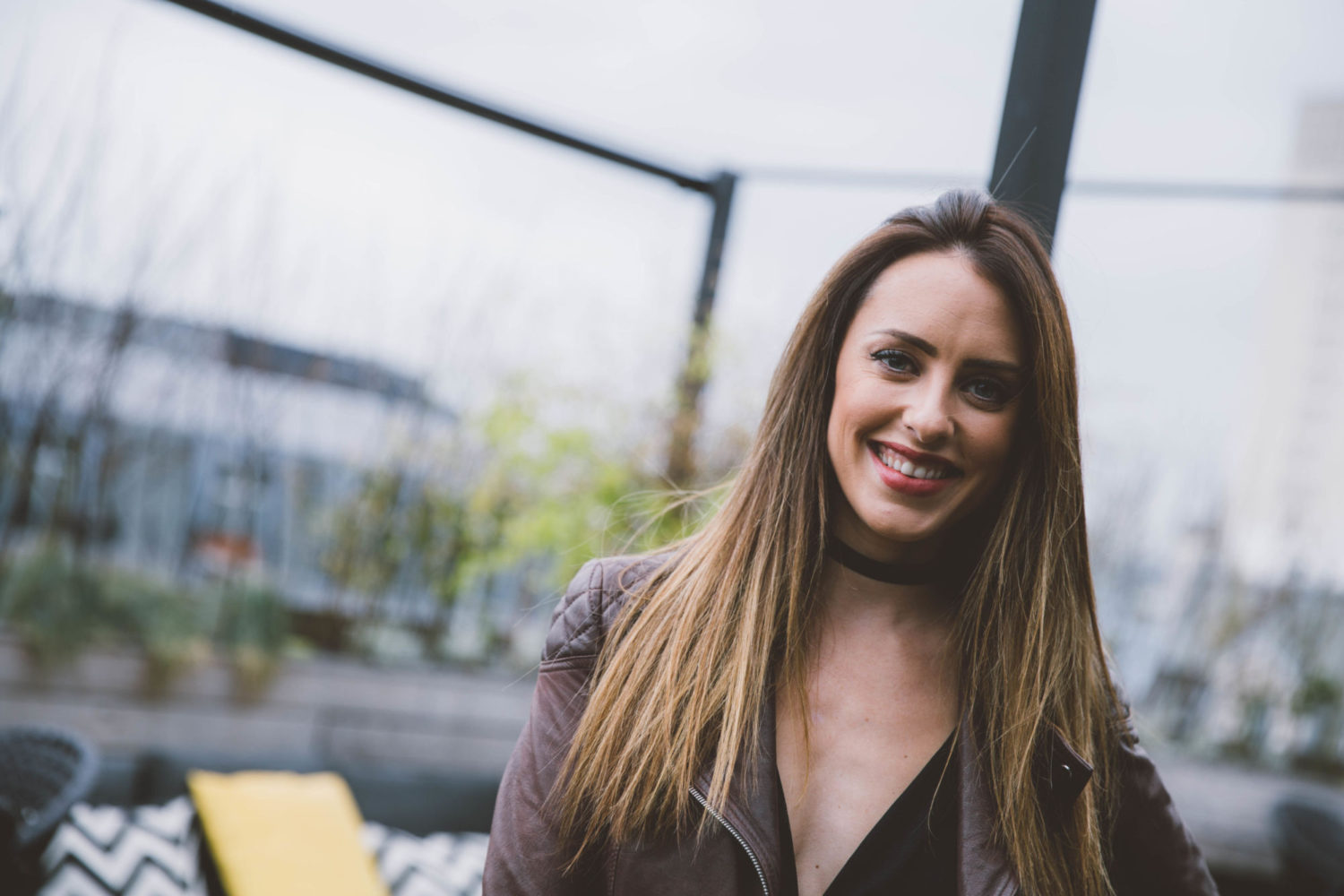 _______________
What's the thing you love the most about your job?
_______________
Every day is different.
I still pinch myself sometimes when I'm on a particular trip, when I go on board and I'm treated like a princess most of the time. It is incredible! I think the best thing, asides from me seeing the world, is that I get to take someone with me every time: my husband, my friends, I just took my mom to Malaysia so it's really nice to share.
_______________
What's the best place you have ever been in and why?
_______________
The best place I've ever been is the Galapagos. And it's incredible, it's completely untouched, it's an archipelago and it's got its own climate, so one minute you see penguins and it's freezing and the next minute you bump into lions. You have to do that on a boat cruise and go to a different island every day so every single day is different and it's like nowhere else, I highly recommend it. It is stupidly expensive but it makes sense!
_______________
You have travelled so much, you have seen a lot of cultures: what is the one that fascinated you the most?
_______________
Mmmm…that's a really good question.
I mean there are quite a few cultures that fascinated me. The Greek culture. I'm married to a Turkish man so I was introduced to the Mediterranean style of living by him: they are so family orientated, everything revolves around food, it is a very dominating culture but I love it because I'm in a Turkish family now so I get that kind of strong Mediterranean vibe.
_______________
And what's your favorite kind of photography: you prefer landscapes, portraits?
_______________
I like photography and this has evolved alongside with my blog. I like my images to have more than one thing going on, it's very rare that I take a picture of the beach: I like to be on the beach. I just like something to be happening in those pictures, to create the sought theme of wanderlust as best as I can.
_______________
Favorite photographer?
_______________
Oh, I mean, MarioTestino.
You just have to follow him. I actually met him once as well, he is incredible. I can't think anyone other than him to be honest. He is just unbelievable, isn't he? I also love him on Instagram. I love him, I really love him (laugh).
_______________
You've seen a lot of places around the world what is the thing that astonishes you Every Time?
_______________
I'm actually really passionate about this.
The thing I really struggle with when I travel is the treatment of animals and it really breaks my heart when I see certain things. For instance: in the Philippines whale sharks is one of the endangered species but they're making the tourists swimming with them, these huge bloggers with millions of followers are posting these pictures swimming with the whale sharks but what they are doing is affecting the whole ecosystem. Or in Thailand people driving elephants.
I don't know. I'm a vegetarian but I do understand meat eating, but the treatment of animals in certain countries just kills me.
I think that nobody does it on purpose, there is a lack of education.
_______________
Do you like Italy?
_______________
I love Italy. I absolutely love it. I have been quite in a few place: last year I did a huge trip I went all through the Amalfi Coast. I also did Venice, Rome, Florence, Capri, Positano, Sorrento and I loved that. Milan as well.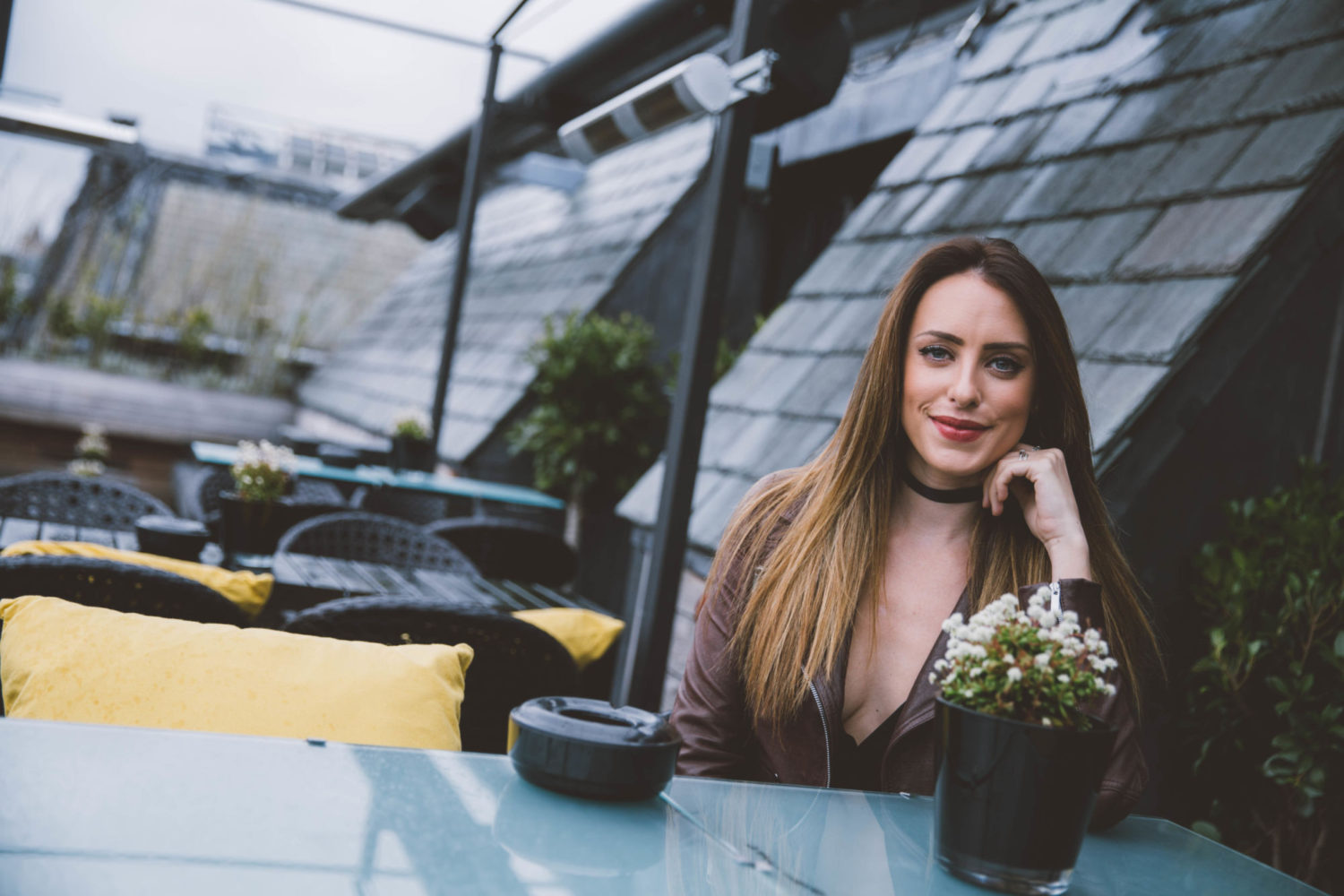 _______________
You have interviewed a lot of people, is there an interview that touched you in some way?
_______________
Yeah, it was actually with Lady Gaga and it's a really bizarre reason. I just loved the atmosphere. It was the British Fashion Awards and she was there to be basically a friend to Tom Ford: she was wearing Tom Ford and she was there to just support him and when I interviewed her, every single question I asked her she switch around to Tom Ford.
I found that really incredible, she's so nice and I just loved that interview because I just thought "wow that's the kind of friend I want to have".
_______________
And is there one person you would love to interview?
_______________
I love Denzel Washington so I'd love to meet him, being in his presence in general. I feel like he's such a wise man, he just seems so warm and nice. Probably him, I love him.
_______________
You have been inside the world of Cinema, Music and Fashion. Is there one that fascinates you the most?
_______________
I mean, travelling is my passion. I love fashion but I'm definitely not a trend setter, I wear things that I like to wear, I like going to fashion shows but I don't mess myself in them. Cinema I love and I love films: I'm a member of the cinema where I go constantly. I love music as well, but I really think my passion is travelling.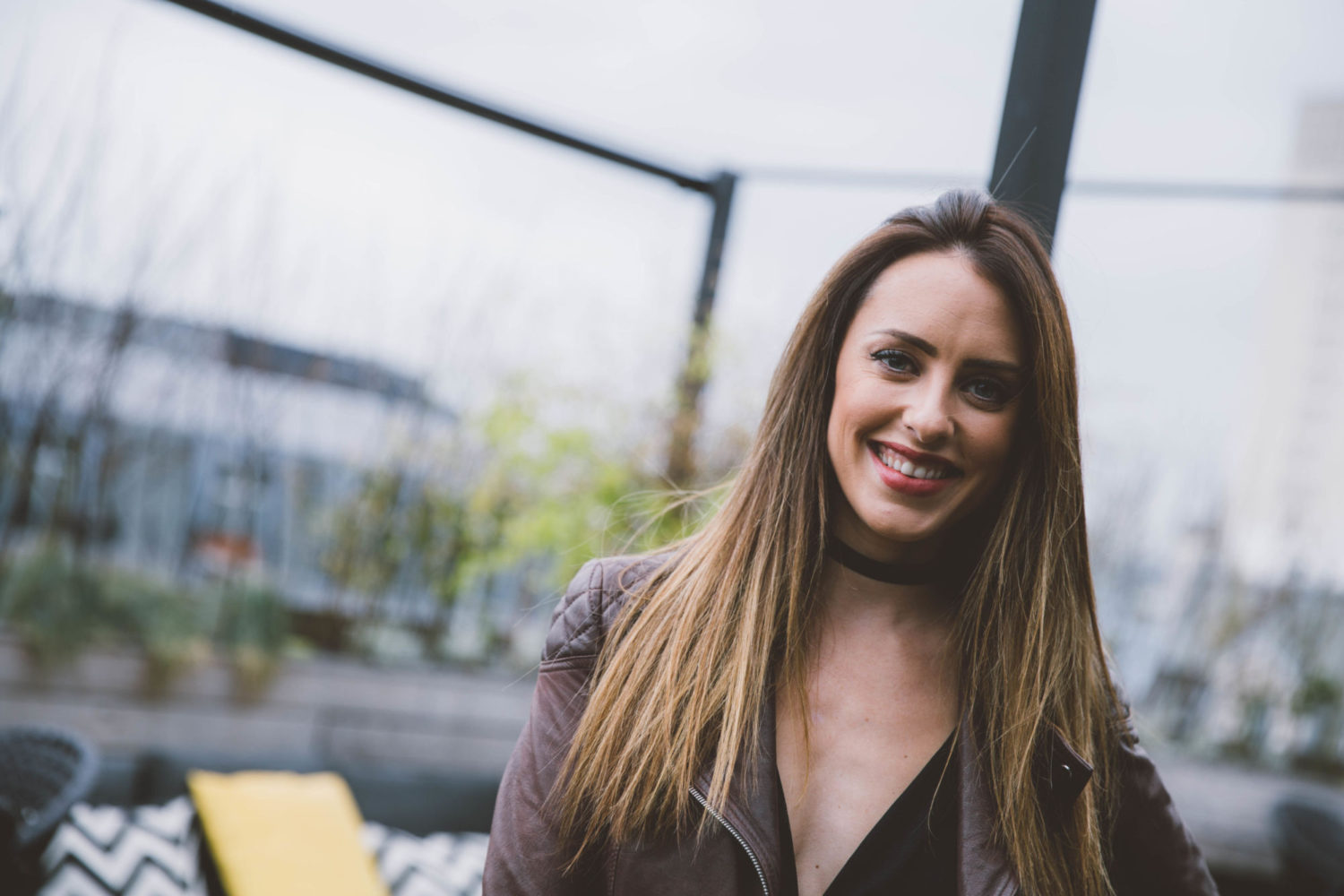 _______________
What's the best memory you have on the red carpet?
_______________
On the red carpet? The 2016 Golden Globes. That was one of the first jobs I did with E Entertainment. I was in LA and I had the most incredible dress on and everyone was there. Denzel was there, I didn't get to interview him, unfortunately. Leo [Leonardo di Caprio] was there, everyone! It was just incredible and I think the best moment on that red carpet was Jennifer Lopez in her yellow dress. She looked amazing. But it was such a great day because for me it was the first time that I was really in there, I went to the after party, that was the best.
_______________
And the best dress you wore?
_______________
Oh, the dress that I wore at the Golden Globes was definitely the best. It was by an Australian designer, Mac Duggal.
_______________
You are definitely a Girl Boss, a woman that for sure could be a strong inspiration. What is your advice to young women out there?
_______________
A lot of time presenters come from an affluential families or they've got very good contacts. To be a presenter is very very difficult to go into that industry without something. Without a reality TV show background, without a huge blog, without YouTube, without anything and I did it, I went in without anything and the reason I did it was that I worked for free for a whole year. You have to be patient.
When people become successful for other reasons than the path you've gone down, it is really frustrating. I'm frustrated even now. It's really frustrating but you can't let other people's paths gaze your path.
And especially being a woman in this industry is difficult as well, because women are not your friends. Don't ever think when you meet another woman that she's a friend of yours. And it's so frustrating because if you work together you could do the best things.
Focus on your goals and keep up with them.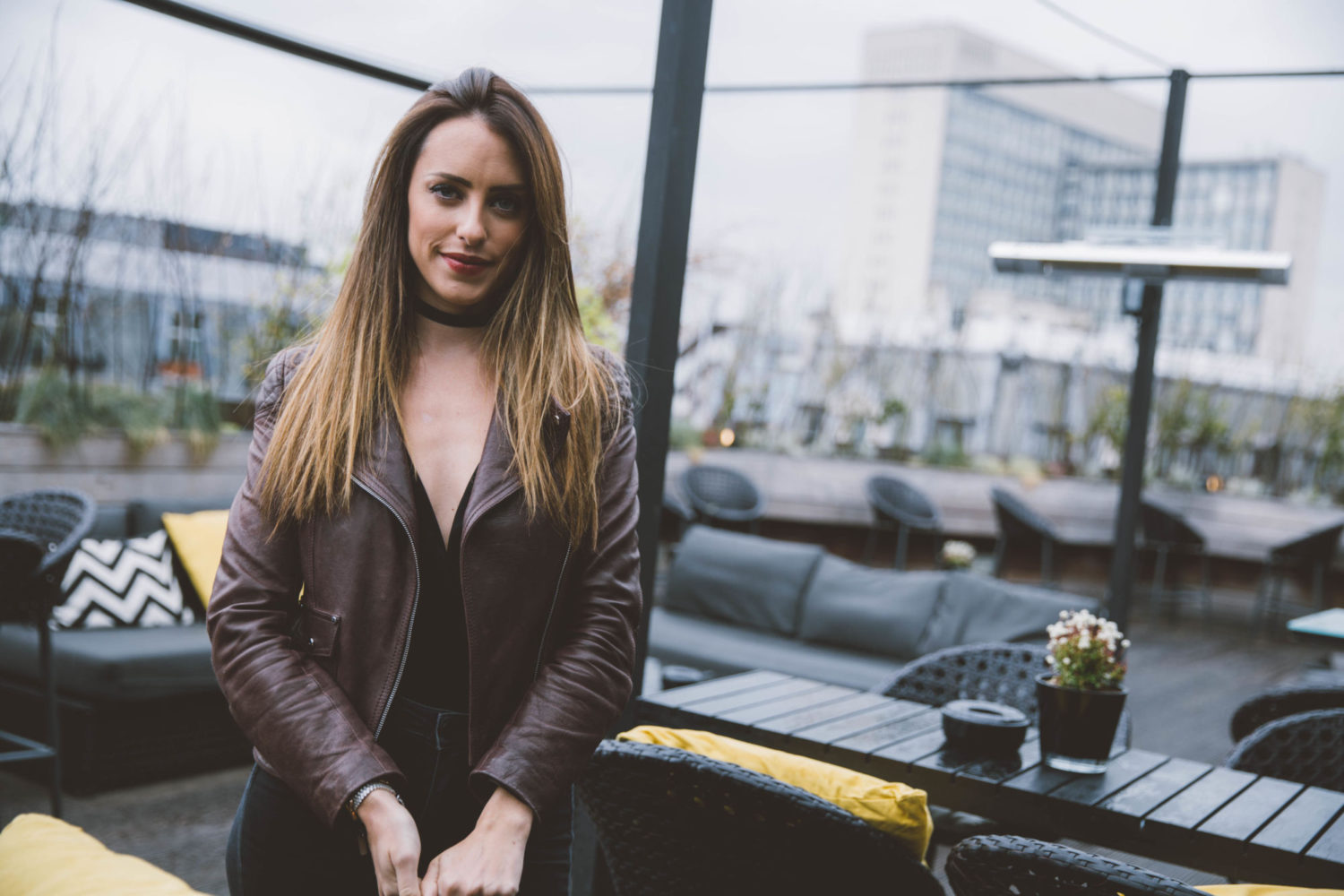 _______________
And what's the Dream for your career?
_______________
I want my own travel show. I'm working on one at the moment, I can't say too much, but it's to do with animals and travelling.
That's beautiful, we will follow you!
And now I want to do some quick and fun questions.
_______________
Who is your favorite designer?
_______________
Valentino. We are going for dreams, right?
_______________
The make-up you love the most?
_______________
For products, I couldn't be without my mascara and lash curler. If I have no other make up than the mascara I might be fine with. In terms of brands I like Benefit, I like Lancôme and MAC Cosmetics.
_______________
Who is your favorite singer?
_______________
That's a good question. My favorite band is Panic! At the Disco and Disclosure. Favorite singer Ed Sheeran.
_______________
Favorite Movie?
_______________
"Man on Fire", with Denzel Washington
_______________
And Tv Series?
_______________
That's a tough one, I really like documentaries, and also trash like "Keeping Up with the Kardashian" so I kind of like everything. 24 is really good.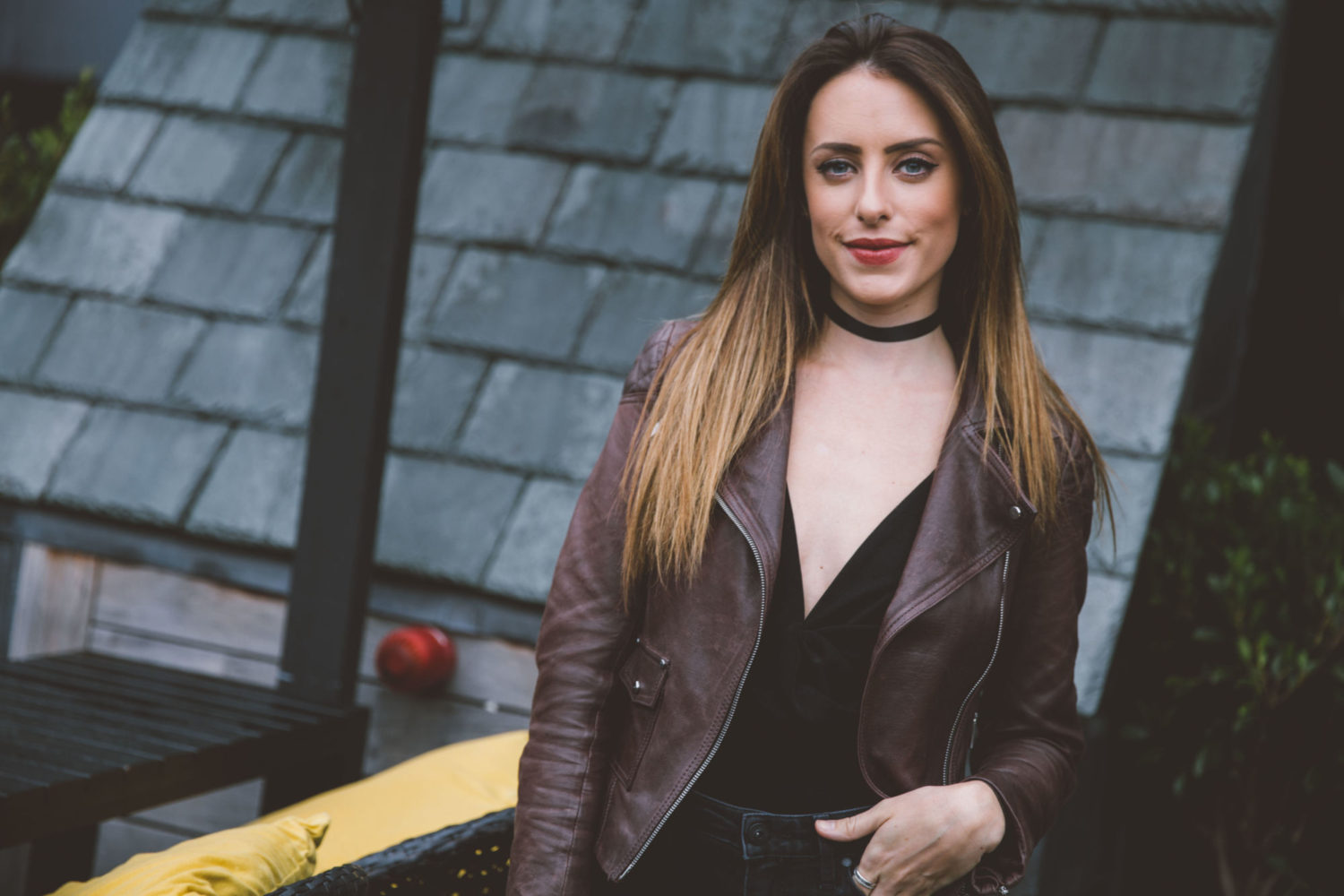 _______________
Favorite book?
_______________
"A Thousand Splendid Suns".
_______________
The 3 things that you always have to have in your luggage?
_______________
A good pair of sunglasses, my camera and a pair of shorts.
_______________
Summer or Winter?
_______________
I would say summer. However, I've really enjoyed I've been to a couple of places with snow and I loved it.
_______________
Your everyday inspiration?
_______________
Everyday inspiration? I guess my husband because he's just awesome and he works really hard and he's doing amazing for himself.