And here we go again, back to the Continent.
The highly anticipated second season of "
The
Witcher
" will be released on Netflix on December 17th, and we can't wait to see where the 
adventure
 of Geralt, Ciri, and Yennefer, among the others, will take us to (but if you've read the books or played the video games, you might already have some ideas…). In this season, we will also meet new 
characters
and discover something more about what being a Witcher truly means, also thanks to a few fellows of Geralt such as
Lambert
, played by 
Paul
Bullion
.
We had a little chat with Paul on how he got ready to play this 
role
; he mentioned
 a lot of
groundwork
to start with while having fun in being
competitive
with his co-stars on set, a little bit of music ('cause, why not), and the importance of being
brave
in the real-life, always with a reminder: to always take care of other people and to make them feel loved, besides obviously loving ourselves first.
What is your earliest cinema memory?
I remember learning to ride my bike without stabilizers at the age of two. I have always been very determined and I remember going round in circles in my garden falling off getting really angry and going again.
You are going to be a Witcher in the most-anticipated second season of "The Witcher." What was your first reaction when you read the script and what was the first question you asked yourself and the director about your character?
I remember thinking as a whole that the series was really going for it and pulling out all the stops. With regards to Lambert, I remember thinking his persona had to be rooted in insecurity. I had discussions with the creatives about what may have caused this in him. He has many different sides to him. I was excited by it. I had a clear idea of what Lambert was about and what he offers to the mix.
How did you approach the role of Lambert, and how did you overcome the challenges of playing this role?
I made sure I had a real understanding of his relationship with the other characters around him, no matter how brief some of the interactions may have been. I read the books to understand the world he existed in and I dabbled in the games. Physically, I got into the shape of someone who hunted monsters for a living, Powerful and athletic. I went to my friend who is a PT (Leanne Marshell). I said to her "I want to look like I could scale the side of a building." We looked at my nutrition and changed my training plan, which was mainly cardio-based at the time as I am often involved in triathlons as a hobby. The lockdown happened and meant I had to adapt. I bought myself a barbell and weights, along with some resistance bands. I would be sent my workouts and I'd go out to my garden and get them done.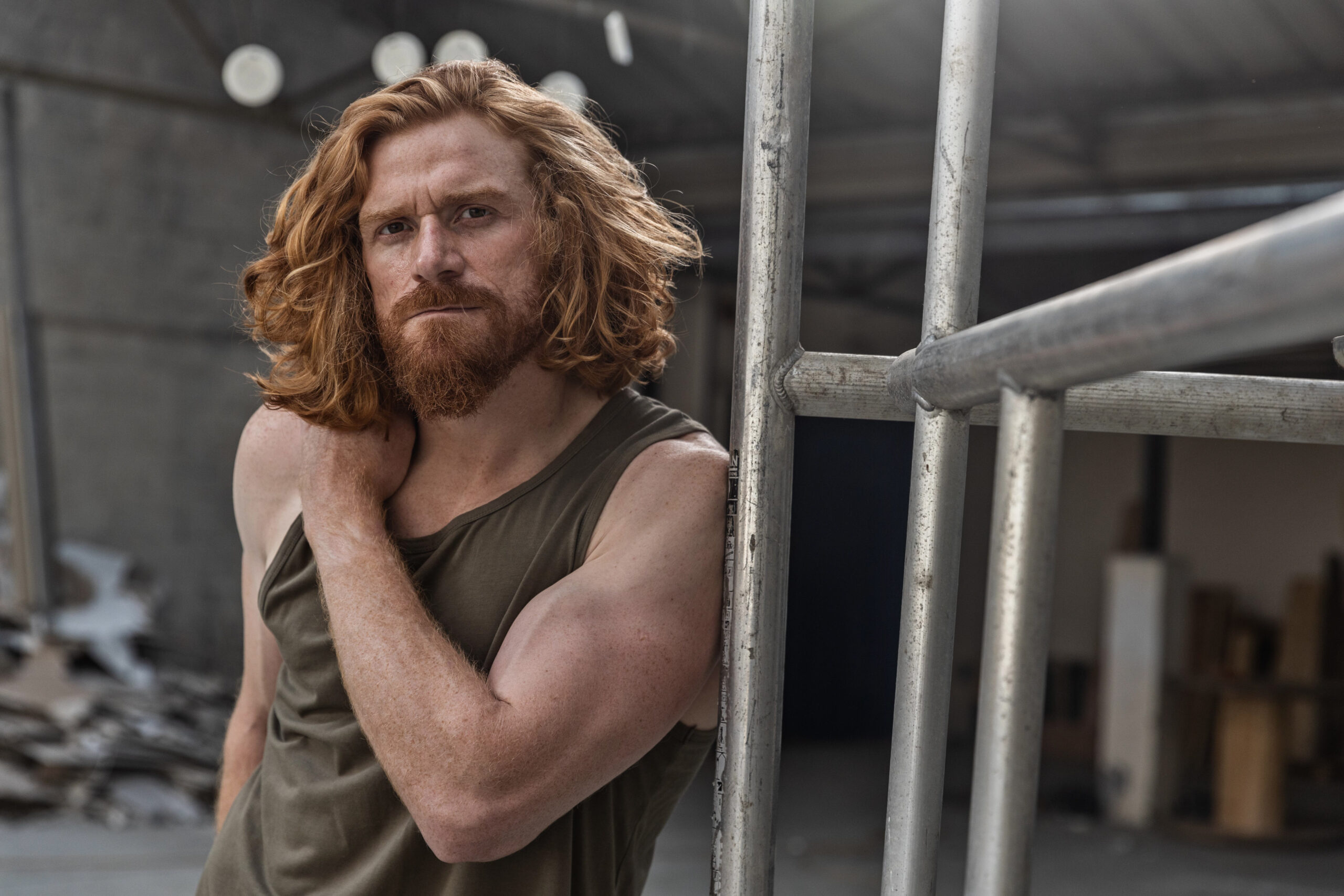 Were you a fan of the videogames/books before being cast? If so, what did you "take" from the representation of Lambert, and what did you add of yours instead?
I hadn't read the books, nor had I played the games before getting the part. The audition scenes had a lot in them and whatever it was that I was giving in the audition room was working. I didn't want to interfere with that. Once I was cast, I did all my research into the deeper lore. I am my own version of Lambert and I was adamant that I wasn't there to do an impersonation. The game captures Lambert very well. But I'm different. I put in a lot of groundwork. My choices for the character were well informed.
Your character has a close relationship with Geralt and is going to help with the training of Ciri. How did you build your relationship with the cast, particularly with Henry Cavill and Freya Allan, to portray this bond on the screen?
Everybody was very easy to get along with. Henry [Cavill] is a true gent and was very welcoming to new cast members. We would share a few jokes between takes to keep the mood light and this would feed into the comradery of the witchers. Yasen Atour (Coen), called me "Lambchop" from the day I met him at our fitting for contact lenses. It has stuck to this day. Freya [Allan] was a joy to work with. We would laugh a lot. Mainly at my expense. We were competitive in a fun way. This really fed into our characters when filming the training scenes.
Describe the second season of "The Witcher" in just one word.
EPIC!!!!!!!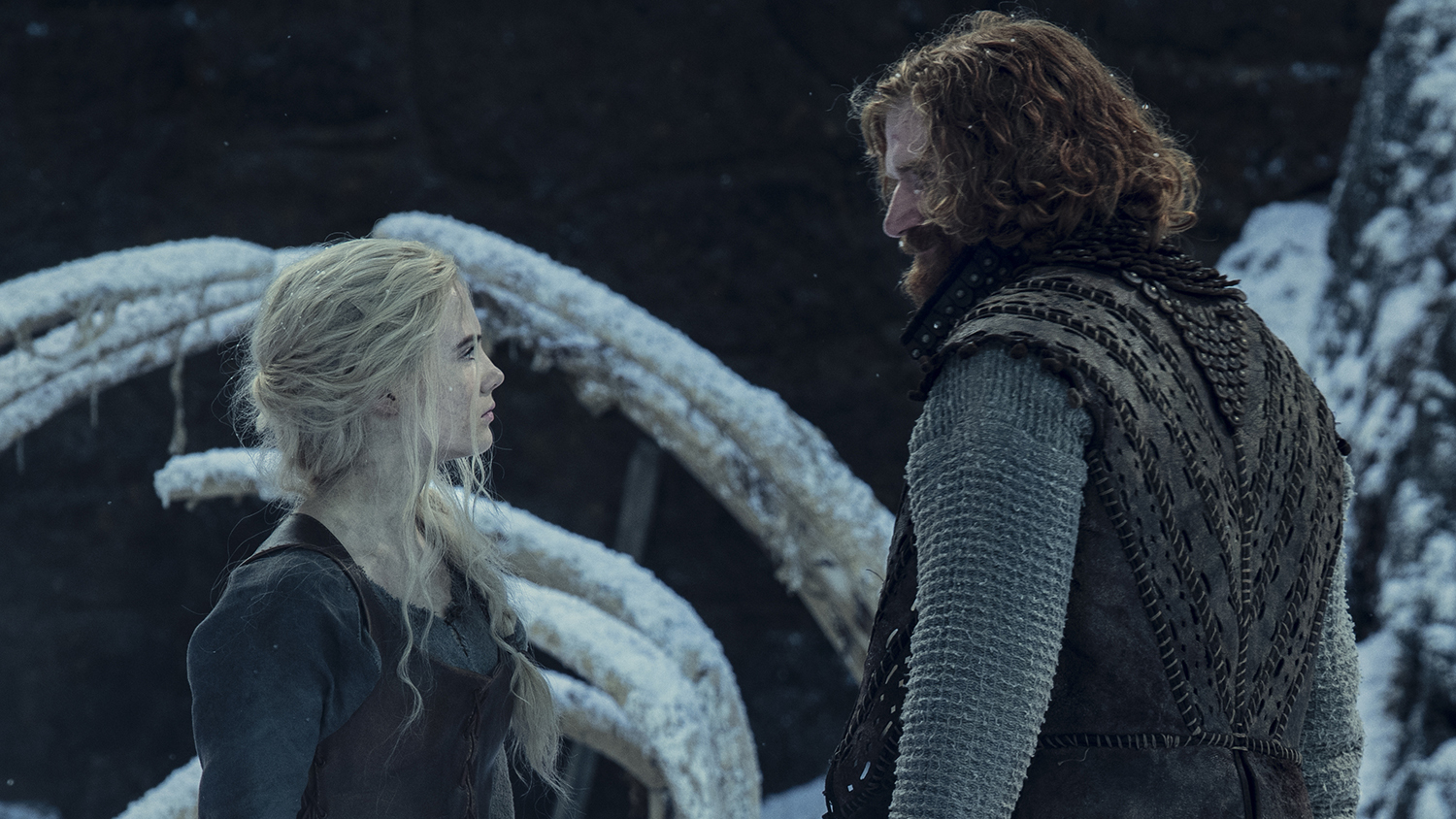 We know that you also sing and play music. What are your top 3 songs on your playlist right now?
"Drinking song for the anxious" by The Amazing Devil.
"Canter" by Gerry Cinnamon.
"Rise Up" by Imagine Dragons.
A singer/musician that you would love to play on the screen and why?
Has to be David Bowie. Love the music and the man.
The latest film or TV series that made you discover something about yourself?
"Soul" made me realize that animations often make me cry. Especially when executed with such brilliance.
Your must-have on set.
Sour sweets.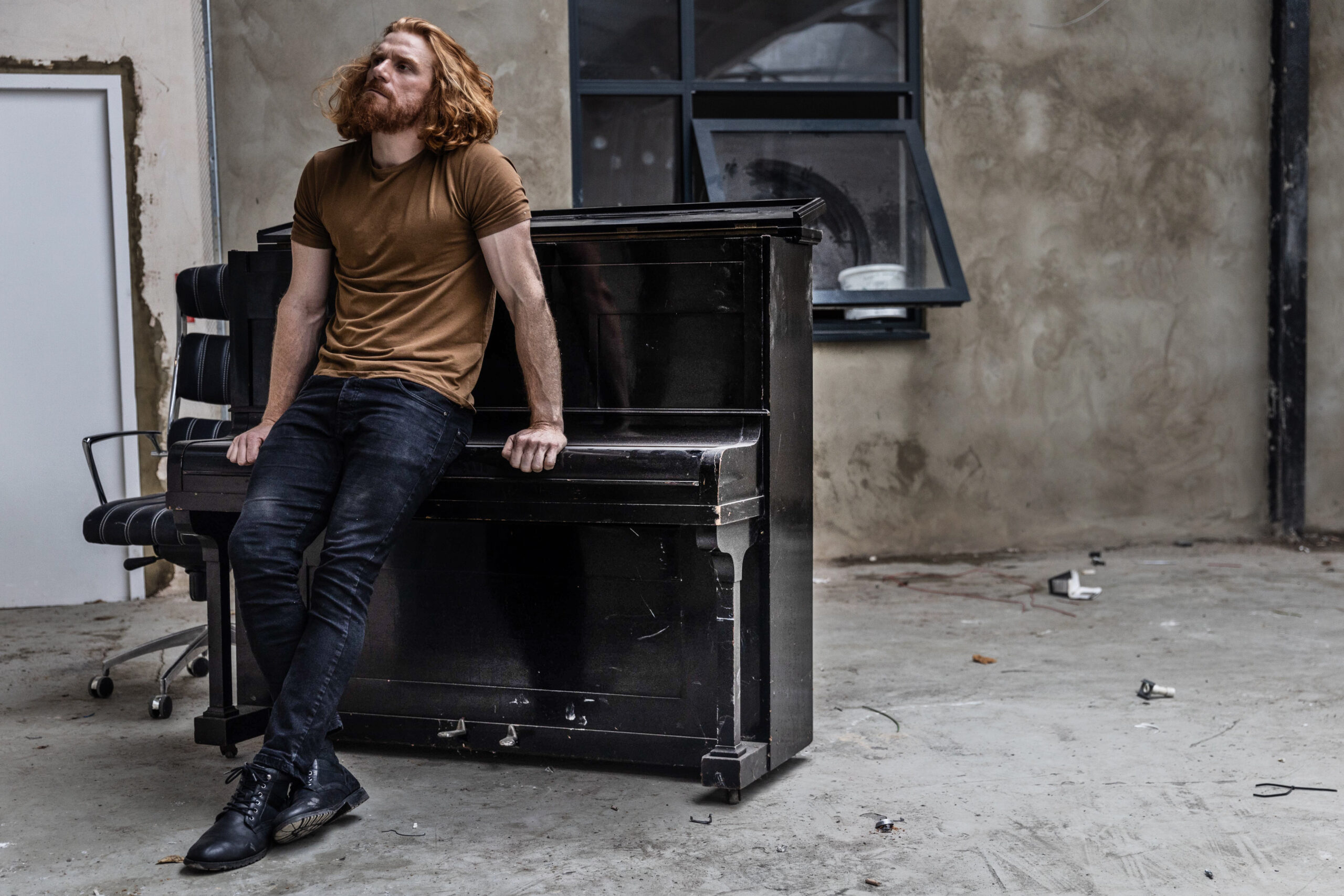 An epic-fail on the job.
Not being able to slice the straw dummy until the 12th take, then Freya nailed it in one take. I like to think I was her canary down the mine. Freya learned from my mistakes.
What's the bravest thing you have ever done?
I once tackled a man who tried to jump in front of a train. I like to think others would have done it. I stayed holding him until help came. Just chatting with him. It was an instinct, I think. I just sensed this man was in pain. I often think about him when I pass through that station. I hope he is feeling love wherever he is today.
You are afraid of… 
Losing friends to suicide.
What's your happy place?
Queens Park Rangers Football Club.