Singer, dancer, film and theater actress, Paola Calliari is an all-round actress, with all her "papers in order" to leave us all breathless with her performance in "Carla," the new Rai Fiction and Anele movie where she plays the frenemy of the étoile Carla Fracci.
Directed by Emanuele Imbucci, "Carla" is the very first movie about the life of the legend of the international dance scene, in theaters on November 8th-10th and on the Italian TV channel Rai 1 on December 5th. Paola told us about her character, Ginevra Andegari, the freedom to play a fictional figure in a real-life story, and the value of "movement" in her existence – so to "be" in every possible way, "focusing on your breath" and experimenting, whatever it takes.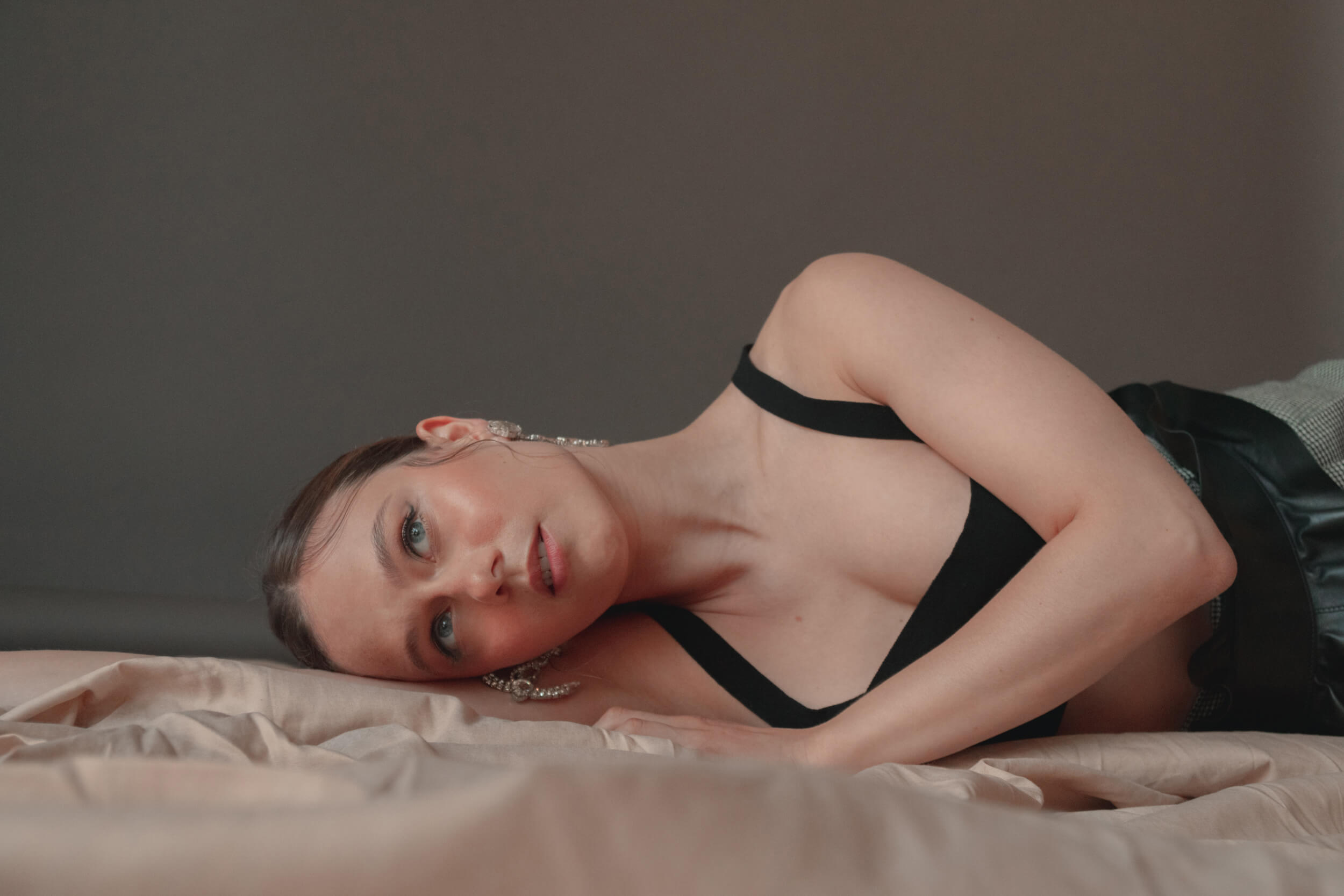 What's your first cinema memory?
I was watching the movie "Zorro" (I don't remember which one) when I saw my father getting emotional during a scene. I'd never seen my father getting emotional, so I was struck by the magic that a movie can make in touching someone's soul.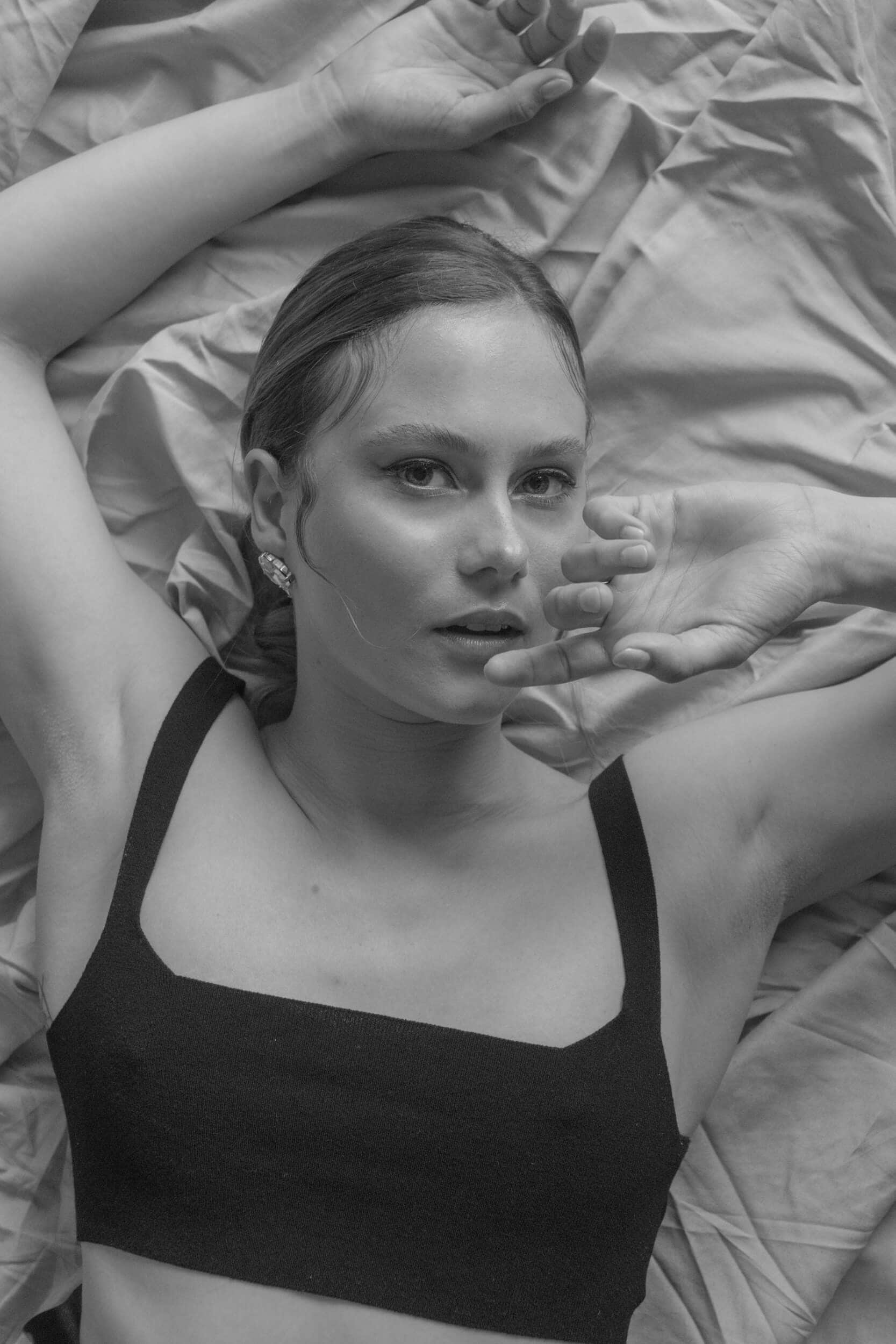 "…The magic that a movie can make in touching someone's soul."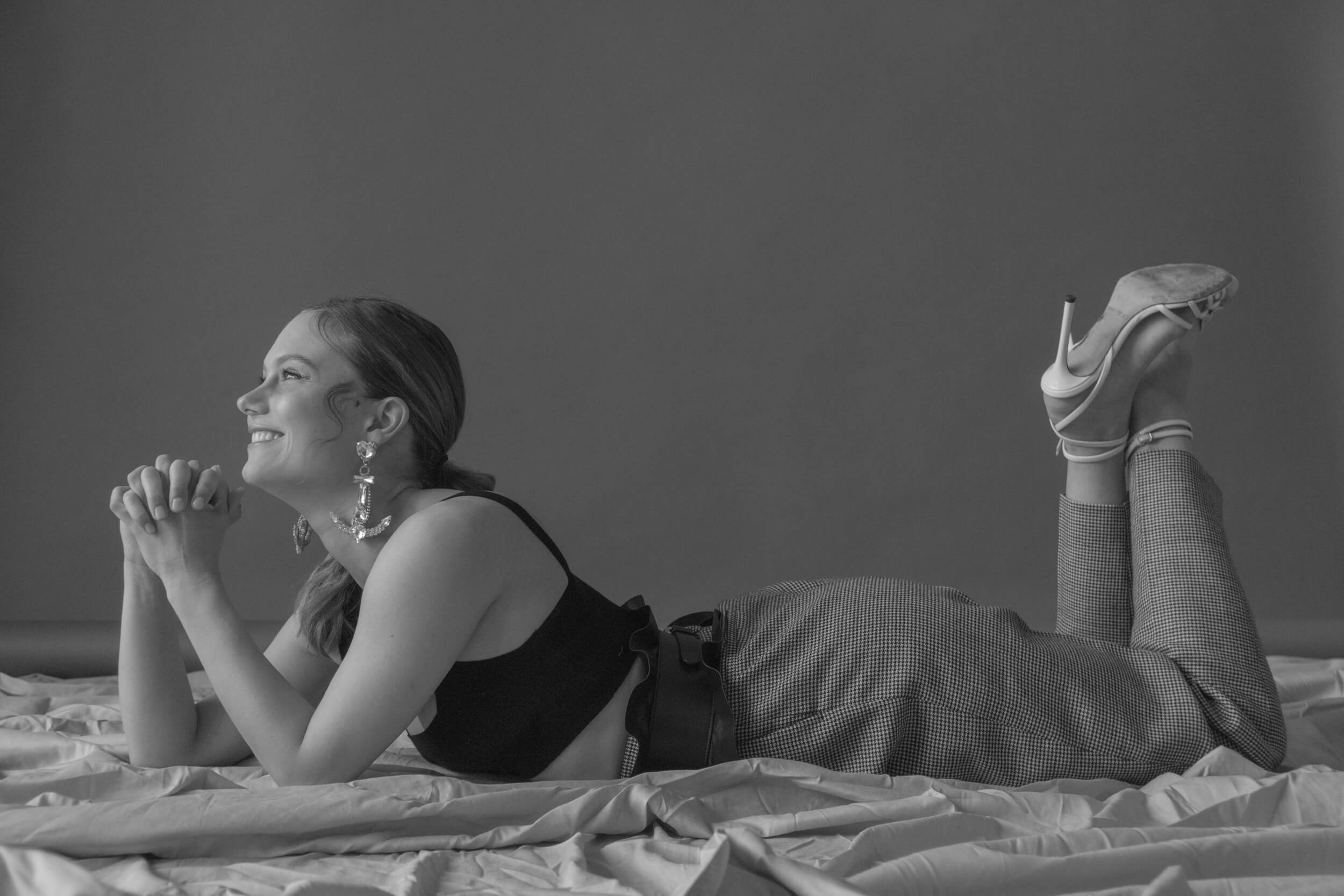 You're one of the protagonists of "Carla," the television movie directed by Emanuele Imbucci telling the life story of Carla Fracci. What was your first reaction when you read the script and the first question you asked the director?
When I finished reading the script, I felt like I couldn't wait to go on set. At first, I didn't ask Emanuele anything in particular. I remember that the first time we met on Zoom was for my audition; I started telling him about how I saw Ginevra and we discussed the choices of the character.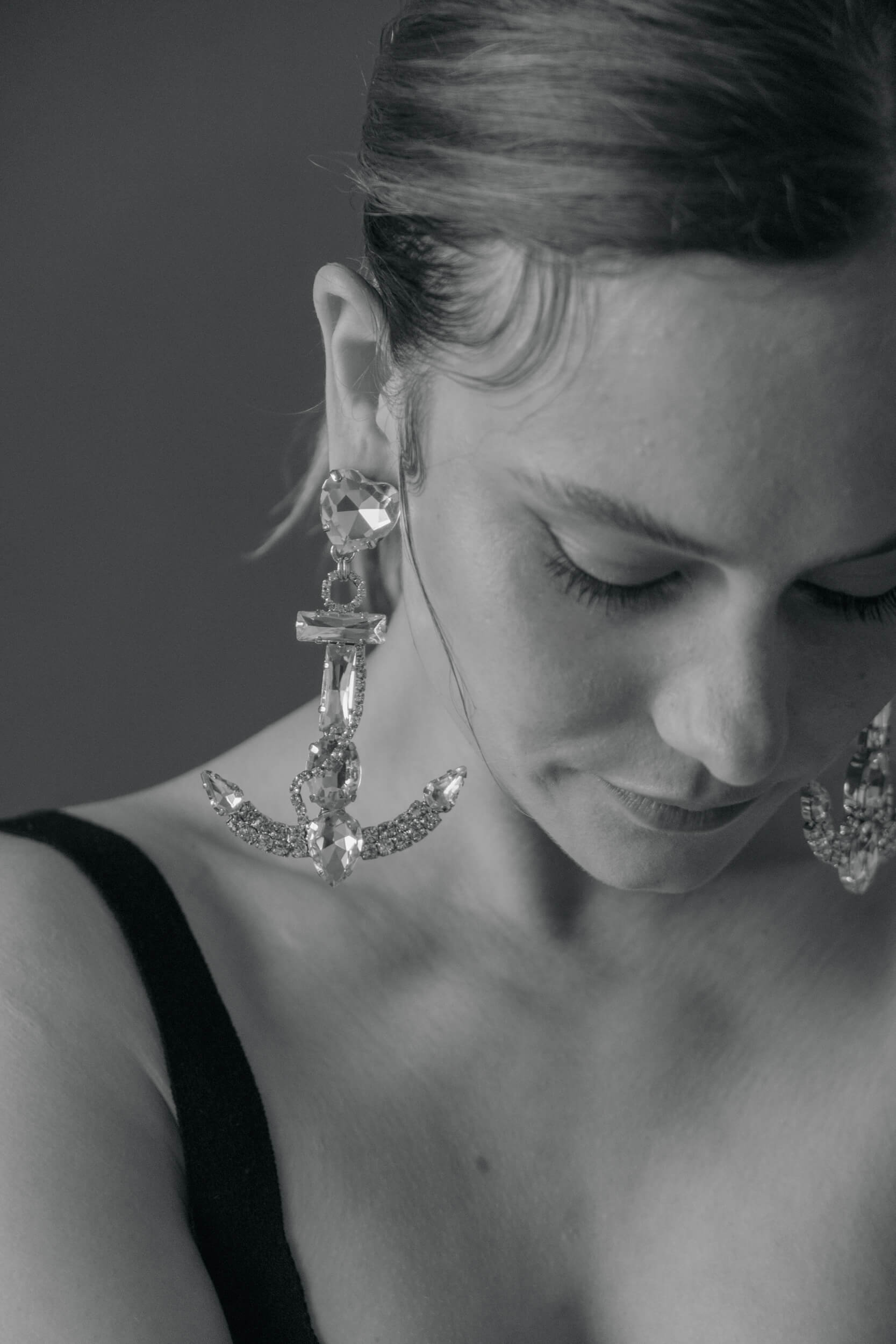 What can you tell us about your character, Ginevra Andegari, and what kind of research did you make to perform it? 
Initially, Ginevra is Carla's enemy, but as the years go by, they become best friends. The beauty of Ginevra corresponds with her ability to recognize Carla's nature and genius and consequently support her with no further competition, on the contrary, she encourages her, she's loyal and present through the difficult times in her life. She's a fictional character, she was added for dramaturgical reasons and brings an important message of solidarity between women. As it's not a real-life character, I was given a lot of freedom in the process of creating it. Many ideas also came to my mind from photos and films of the time, to study her posture and way of talking. I started taking online ballet lessons again, even though I'm very familiar with the world of ballet. However, most of the ideas I got came from my conversations with Emanuele. 
We wanted our Ginevra to be modern and also a bit of a rebel.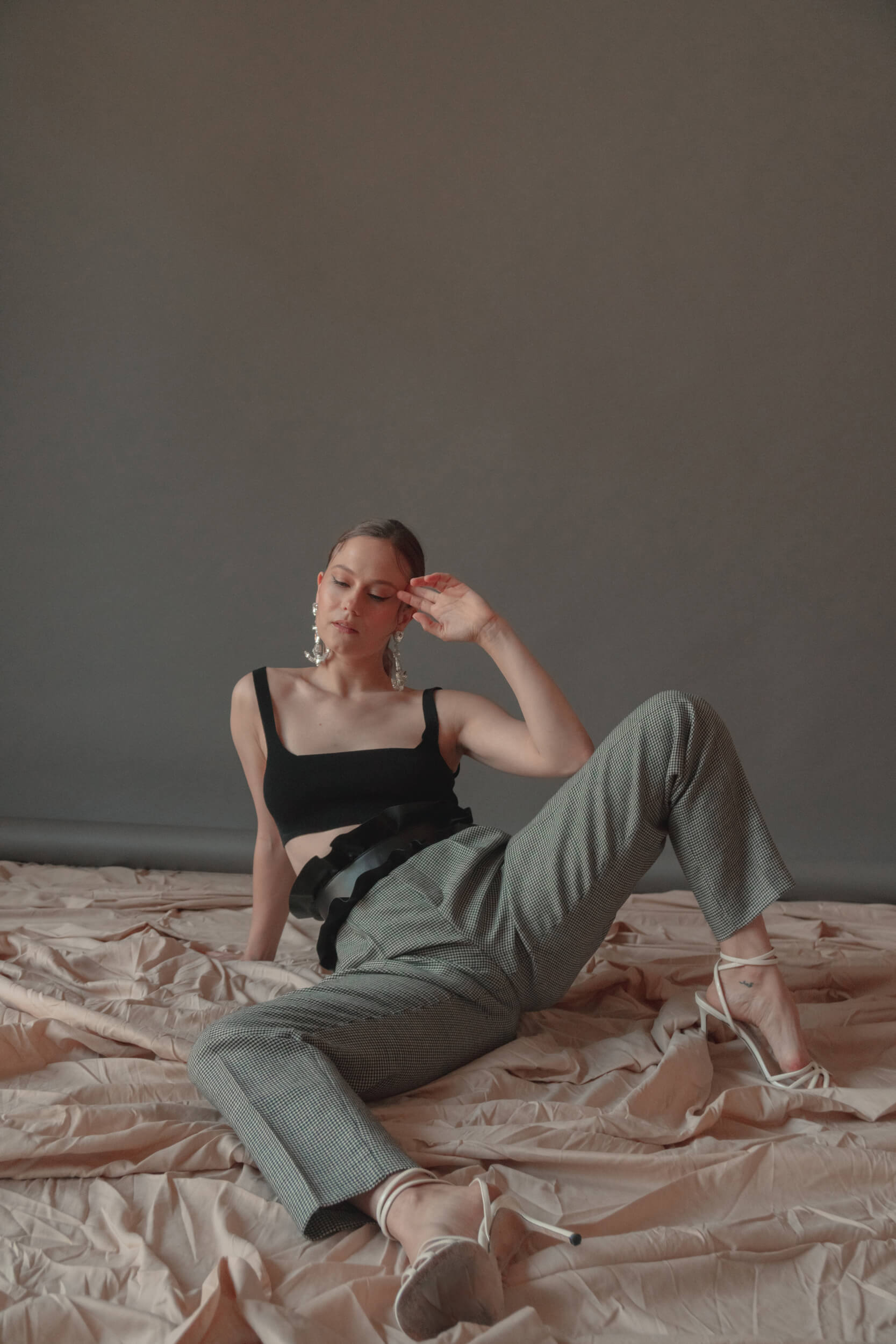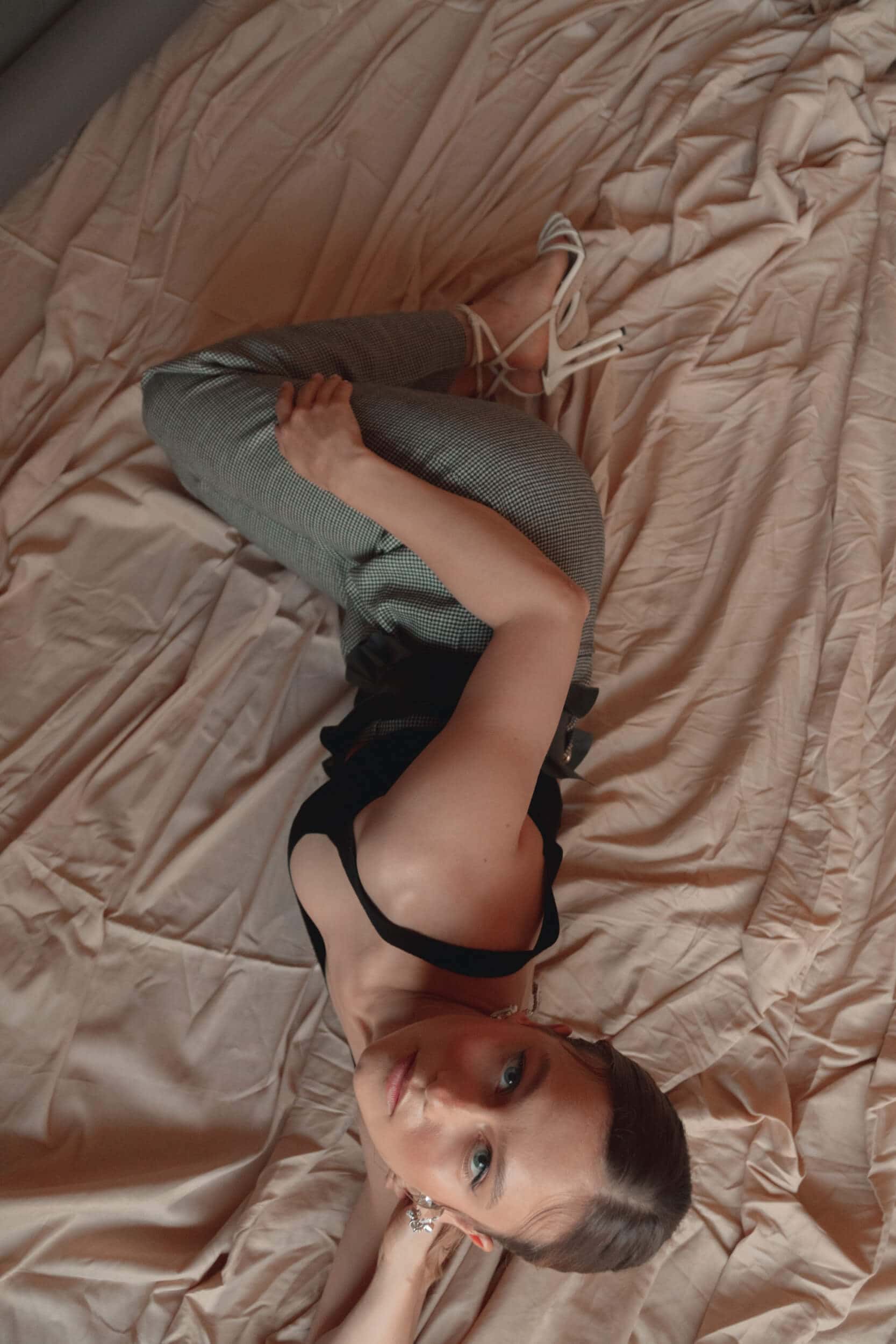 "She's a fictional character […] and brings an important message of solidarity between women."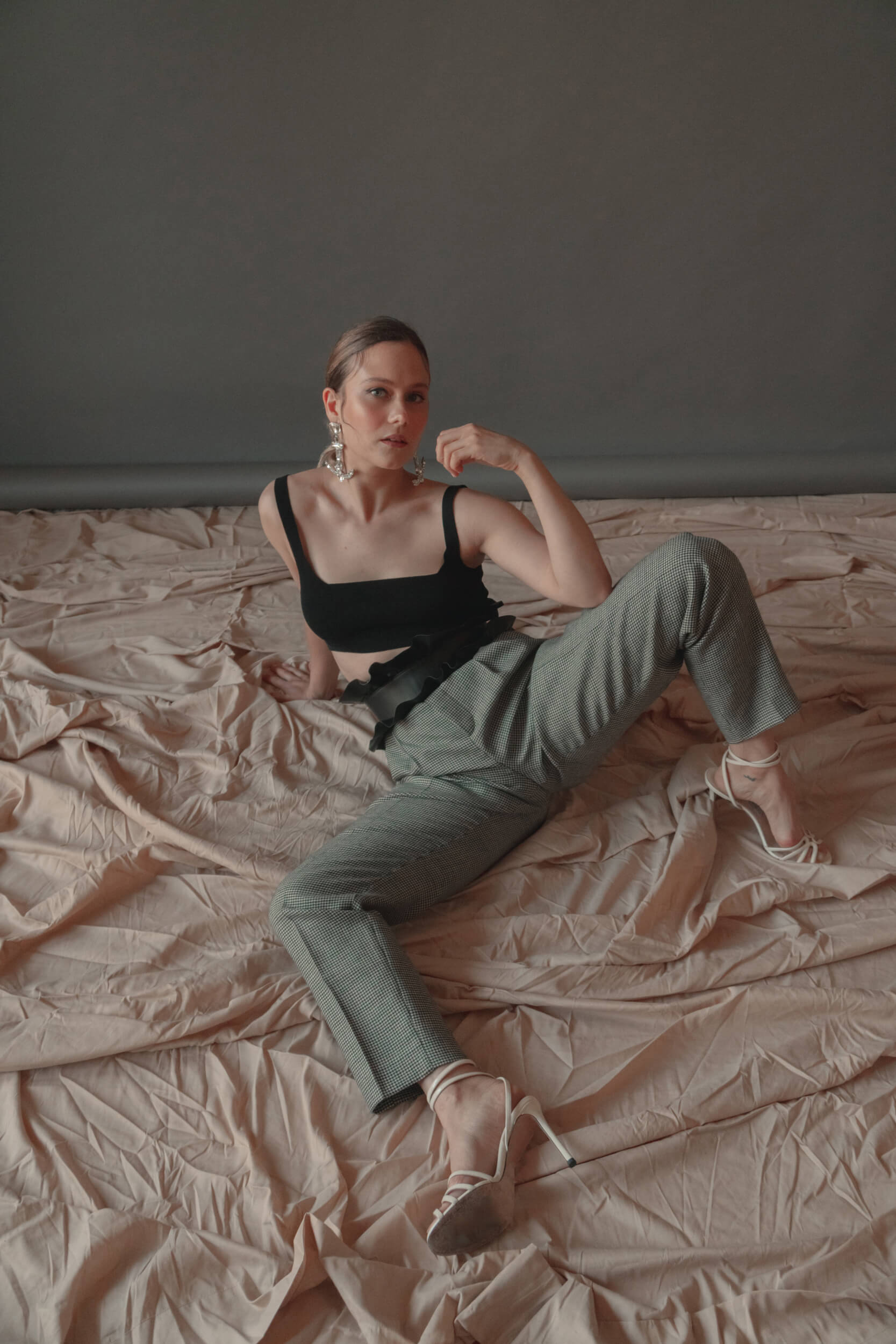 What was the experience on the set of "Carla" like, considered the huge and recently passed away international artist you're celebrating and paying homage to?  
I hadn't been on the set of a feature film for a number of years, so the feelings of emotion, excitement, and gratitude that I felt were huge. I was lucky enough to meet Mrs. Fracci on set at the Scala in Milan, and I'll never forget the energy, the elegance, and the royalty that she radiated, but also her kind way to relate to people.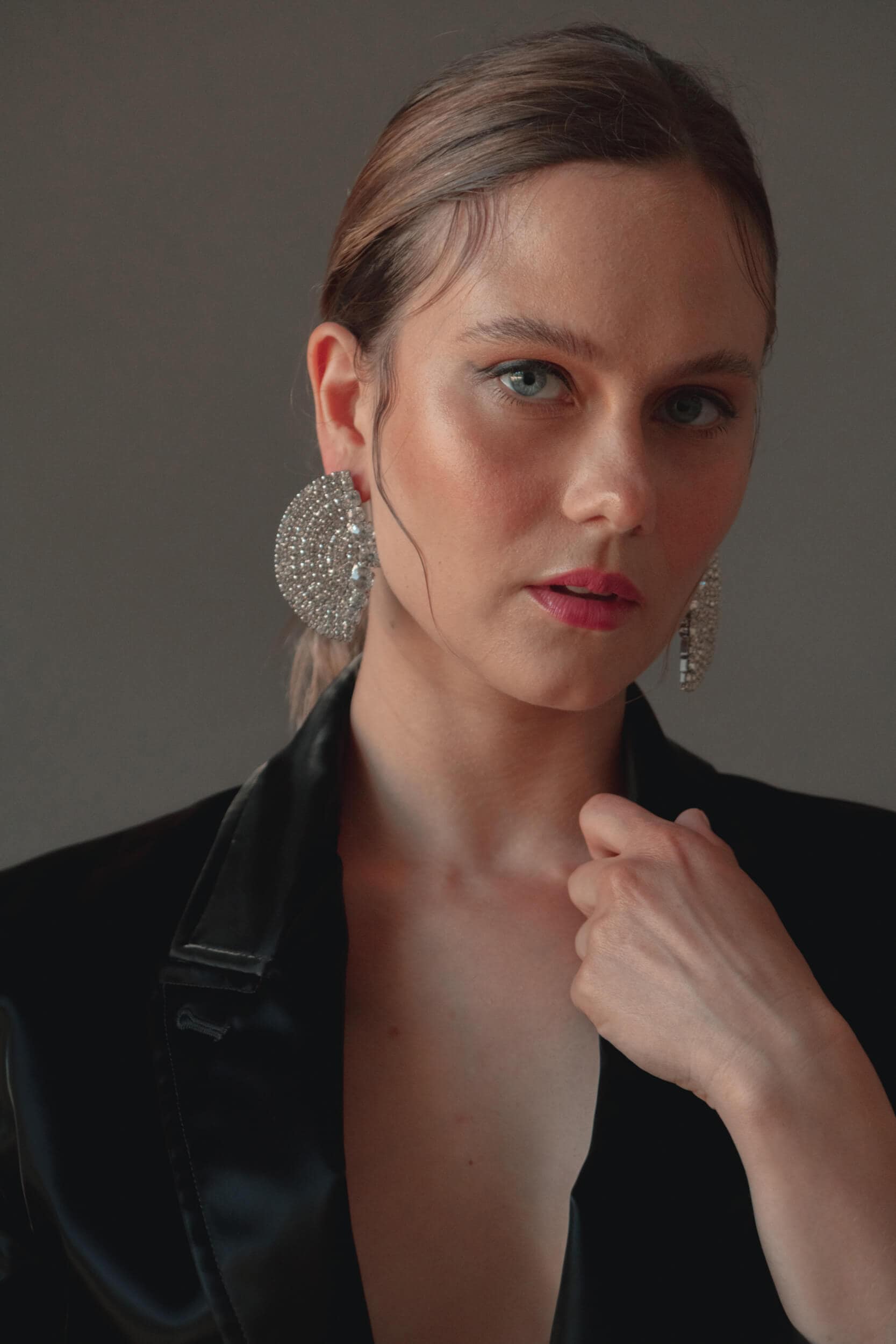 You love dancing and you're a ballerina yourself: how was this passion born and what made you want to combine it with the passion for acting?  
It was my need to move. When I was 5, I told my mom, "How boring must it be to stay still in a grave without being able to move!". I think this sentence describes both my innate need to move and my will to experiment and live life. For me, to join dance and acting means to elevate both of them.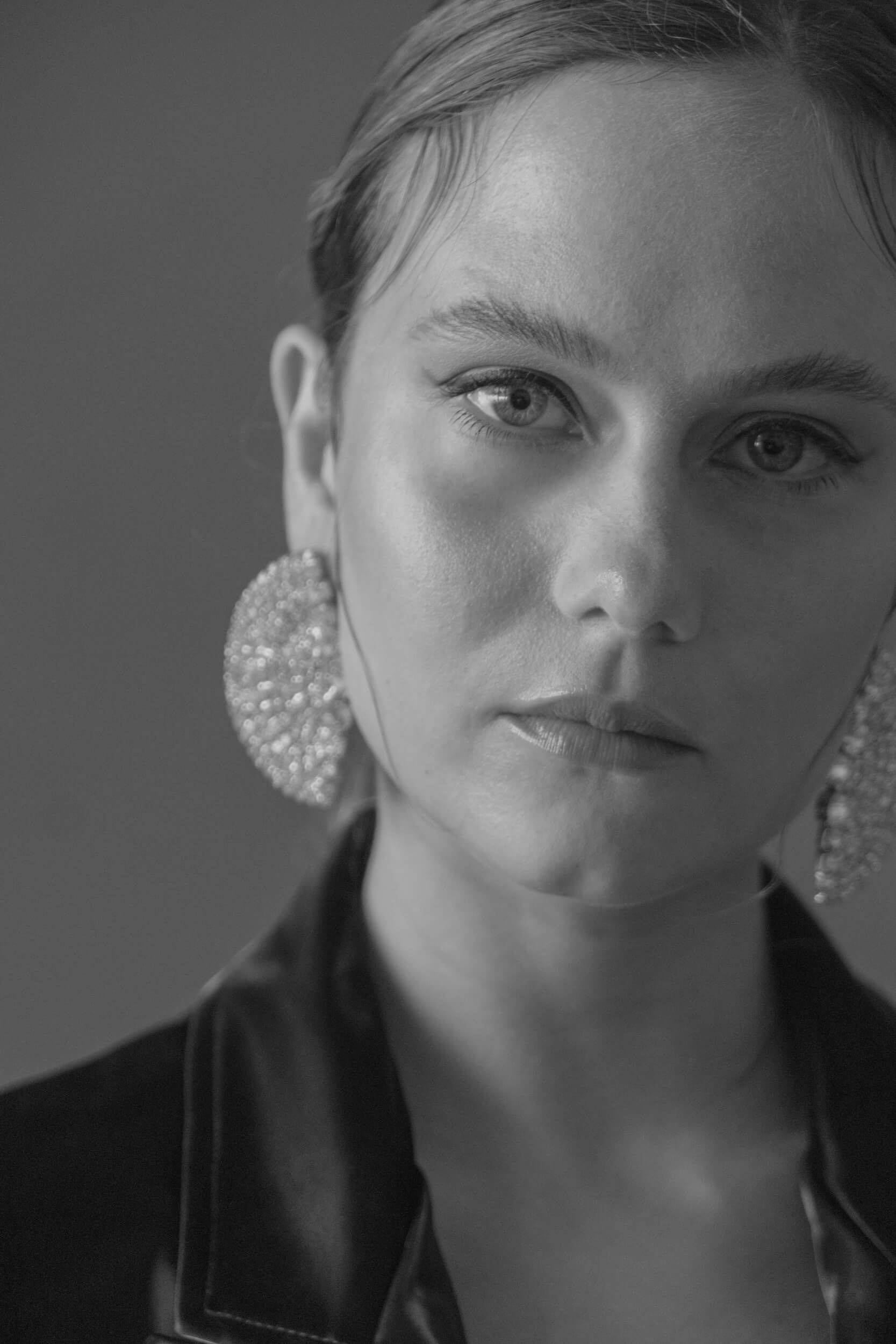 How boring must it be to stay still in a grave without being able to move!"
How would you describe "Carla" in just one word?
Perseverance.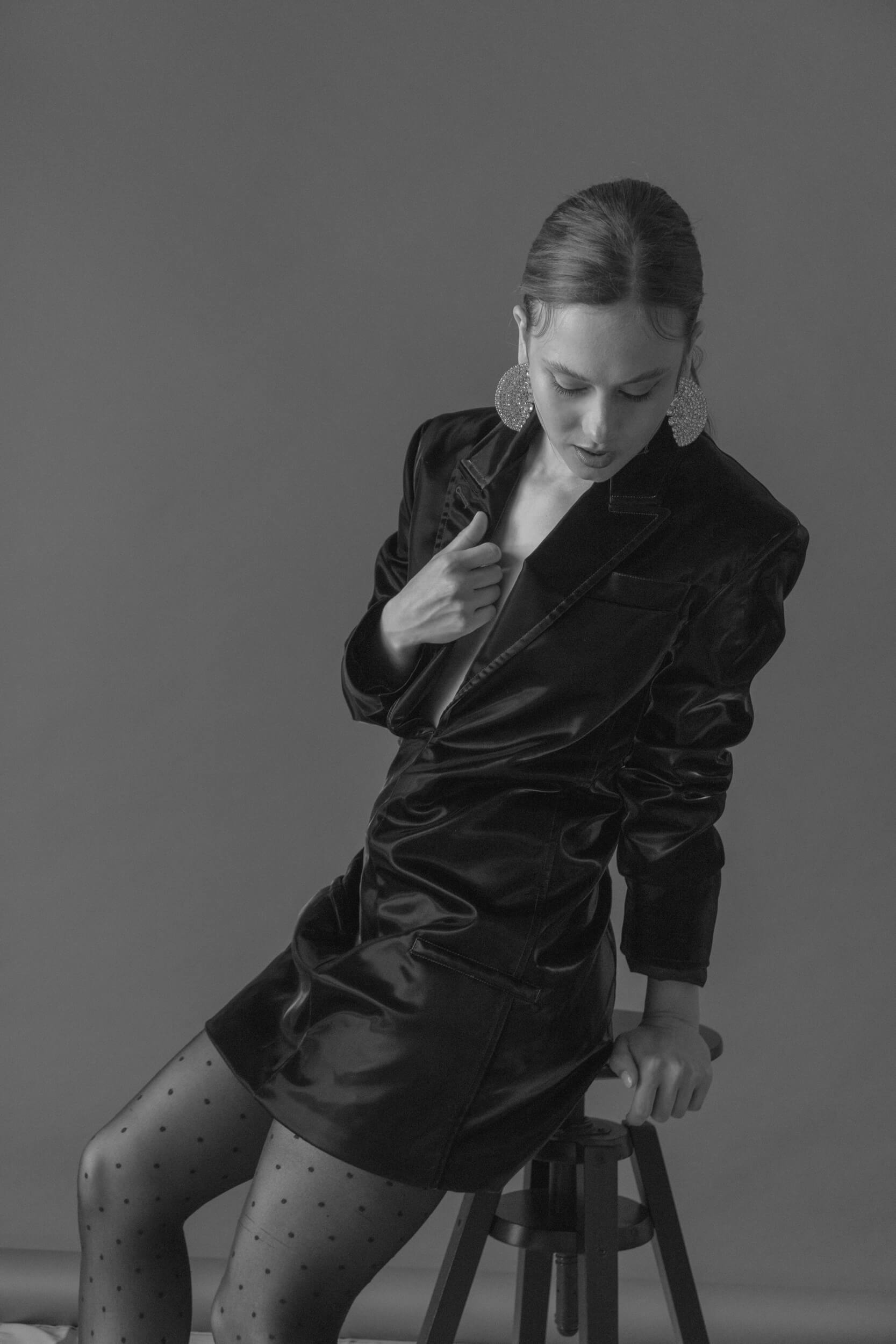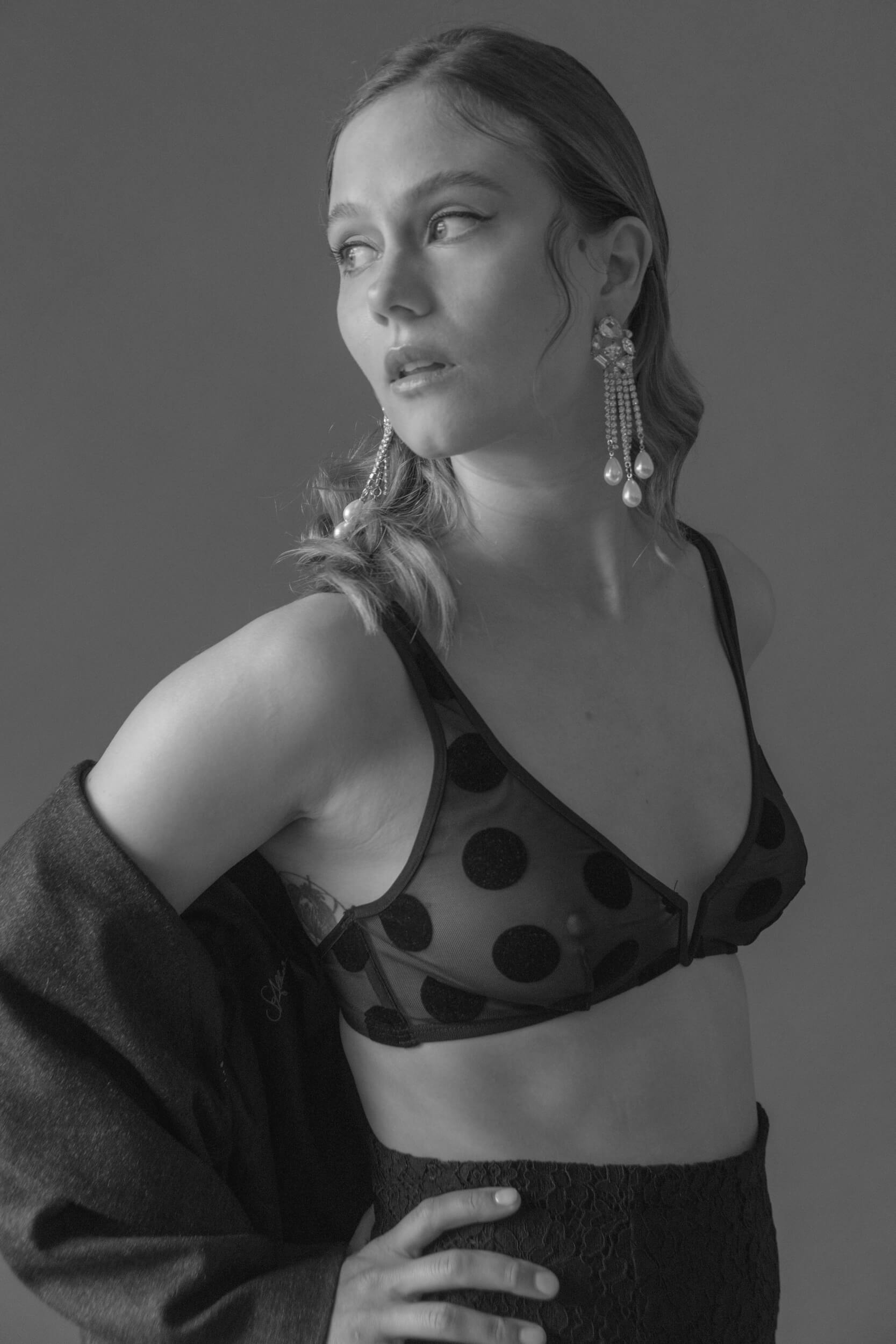 Cinema, theater, music, and dance are your four worlds: is there one in particular among these that represent you, Paola, more than the others?
Theater because I believe it encloses the action, images, and poetry that I find in cinema, dance, and music, and because it allows me to share an unrepeatable live experience with several people.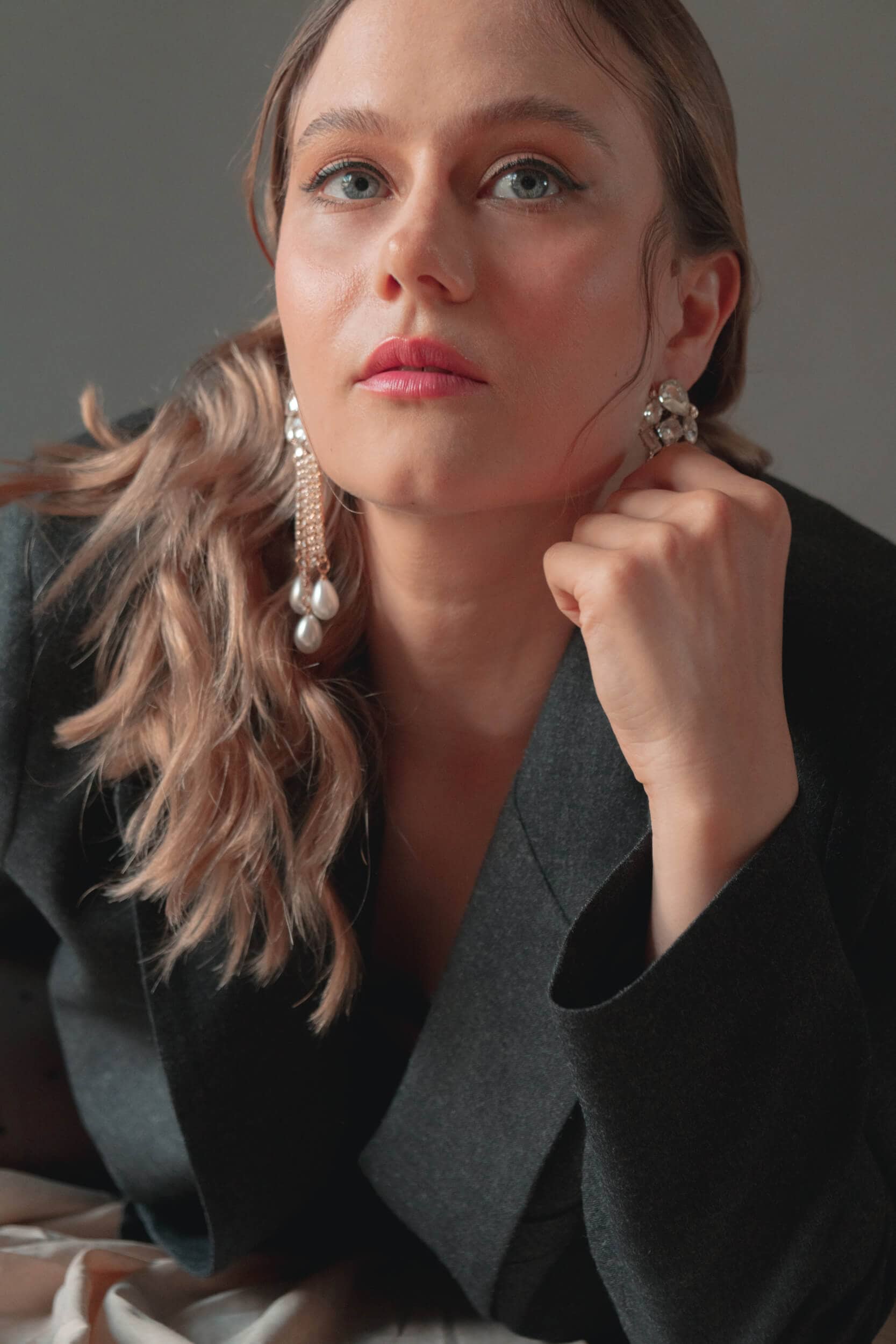 "Action, images, and poetry"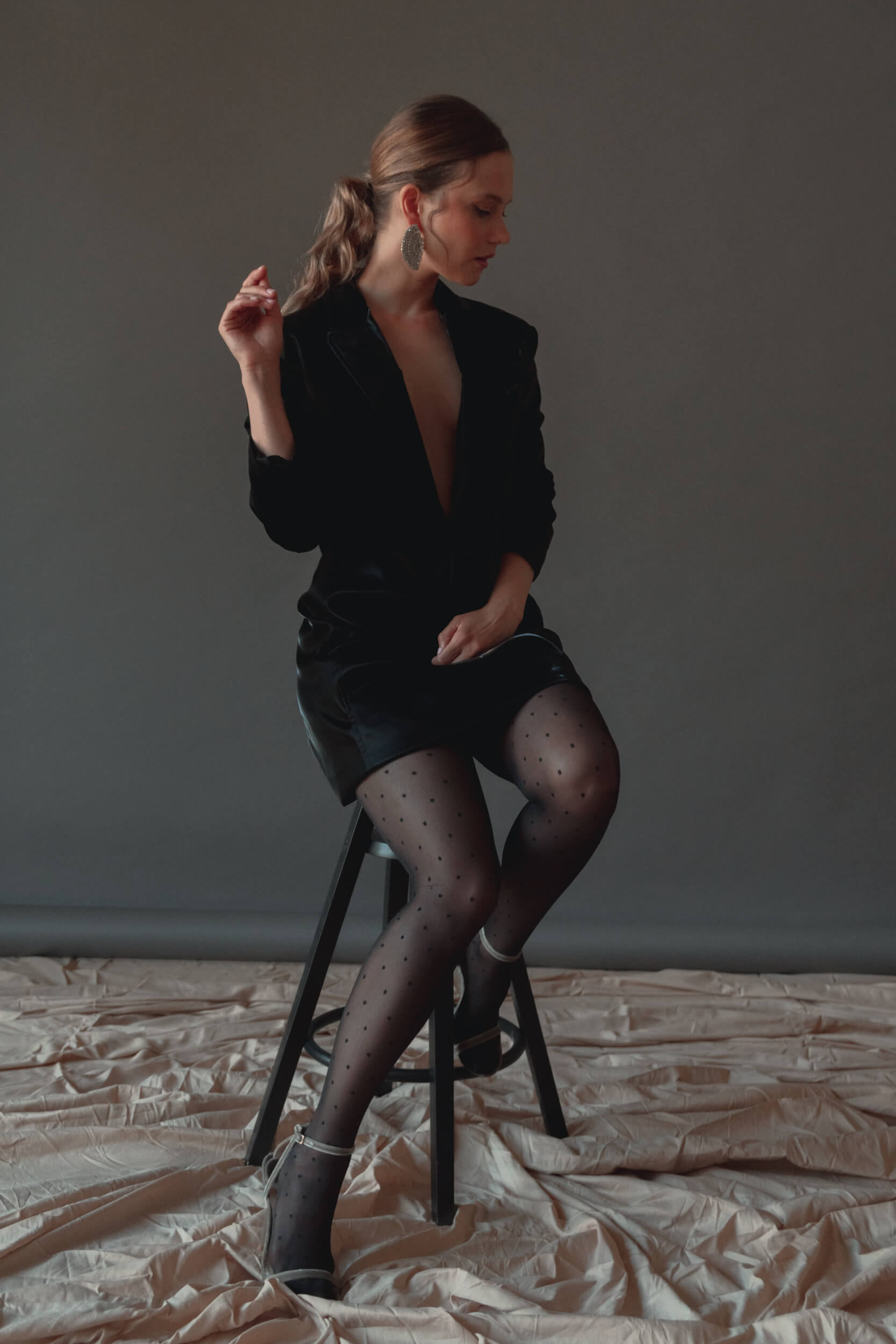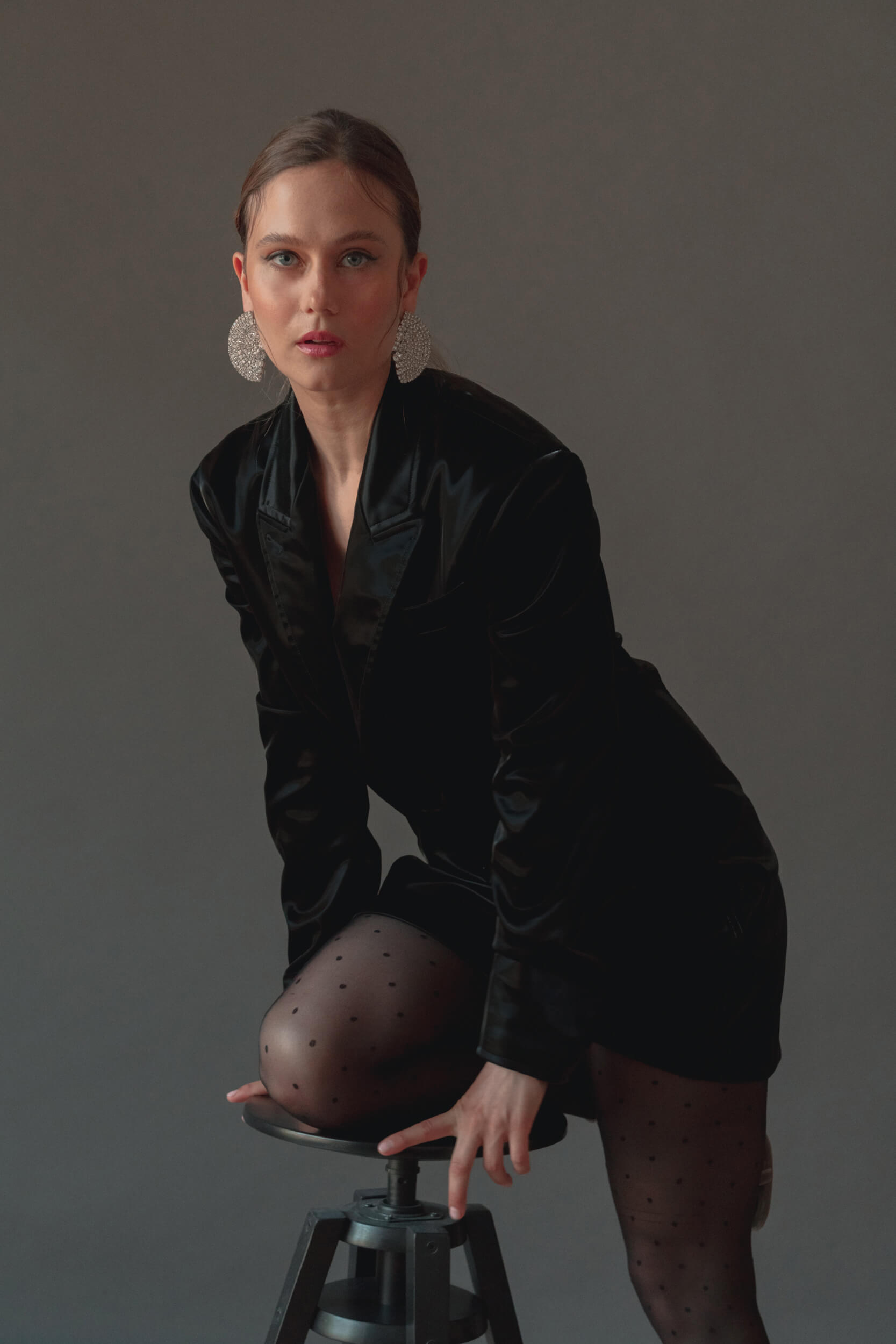 Acting, dancing, and singing are arts that require incentives, inspiration to be performed in an authentic way: who or what is your source of inspiration?
Life itself, nature, the people I know, but also the people I don't know, and the stories that stick with me the most.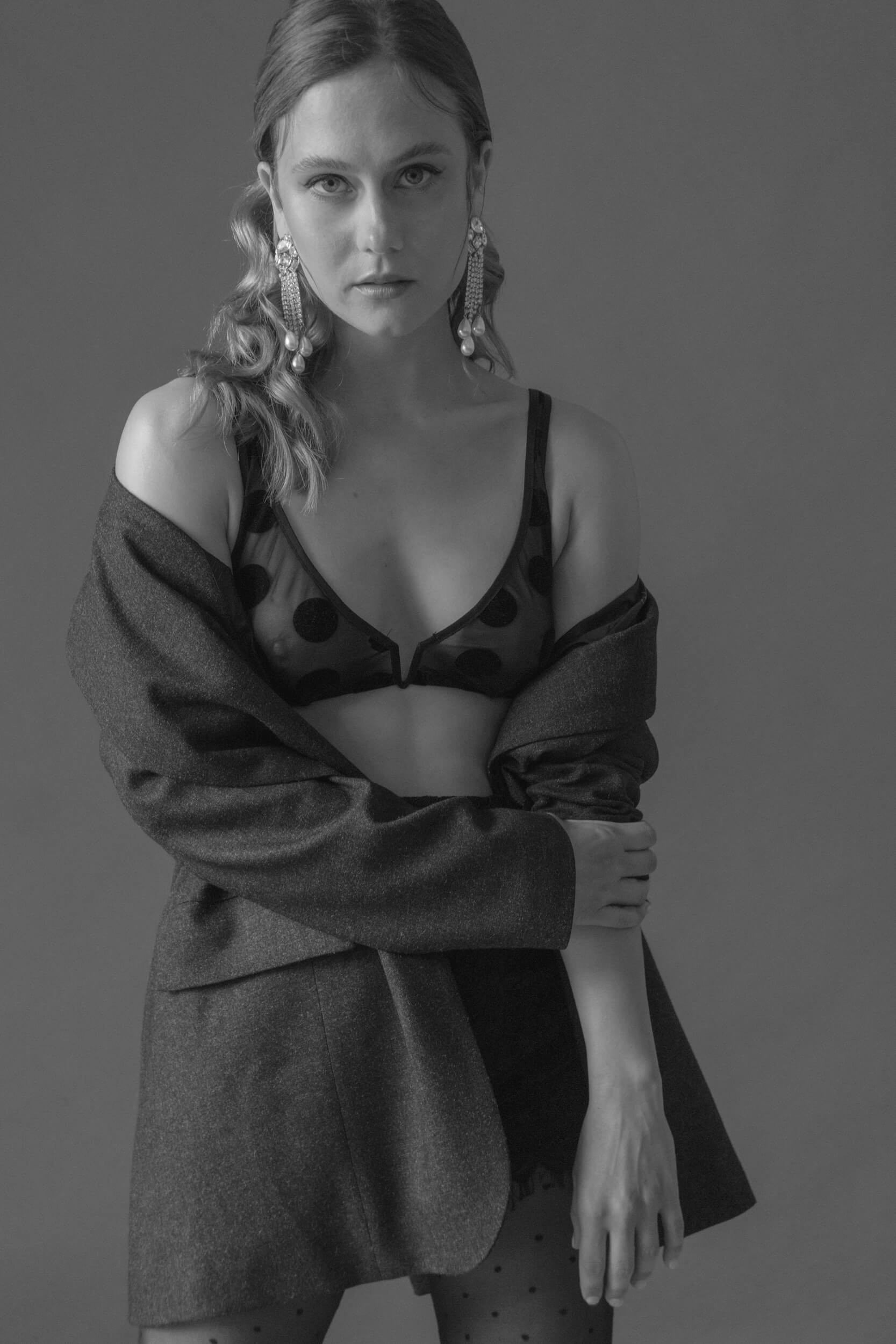 What's the most significant artistic encounter you've had so far?
My encounter with the Russian director and pedagogue Anatolij Vassiliev, who's been my teacher for several years.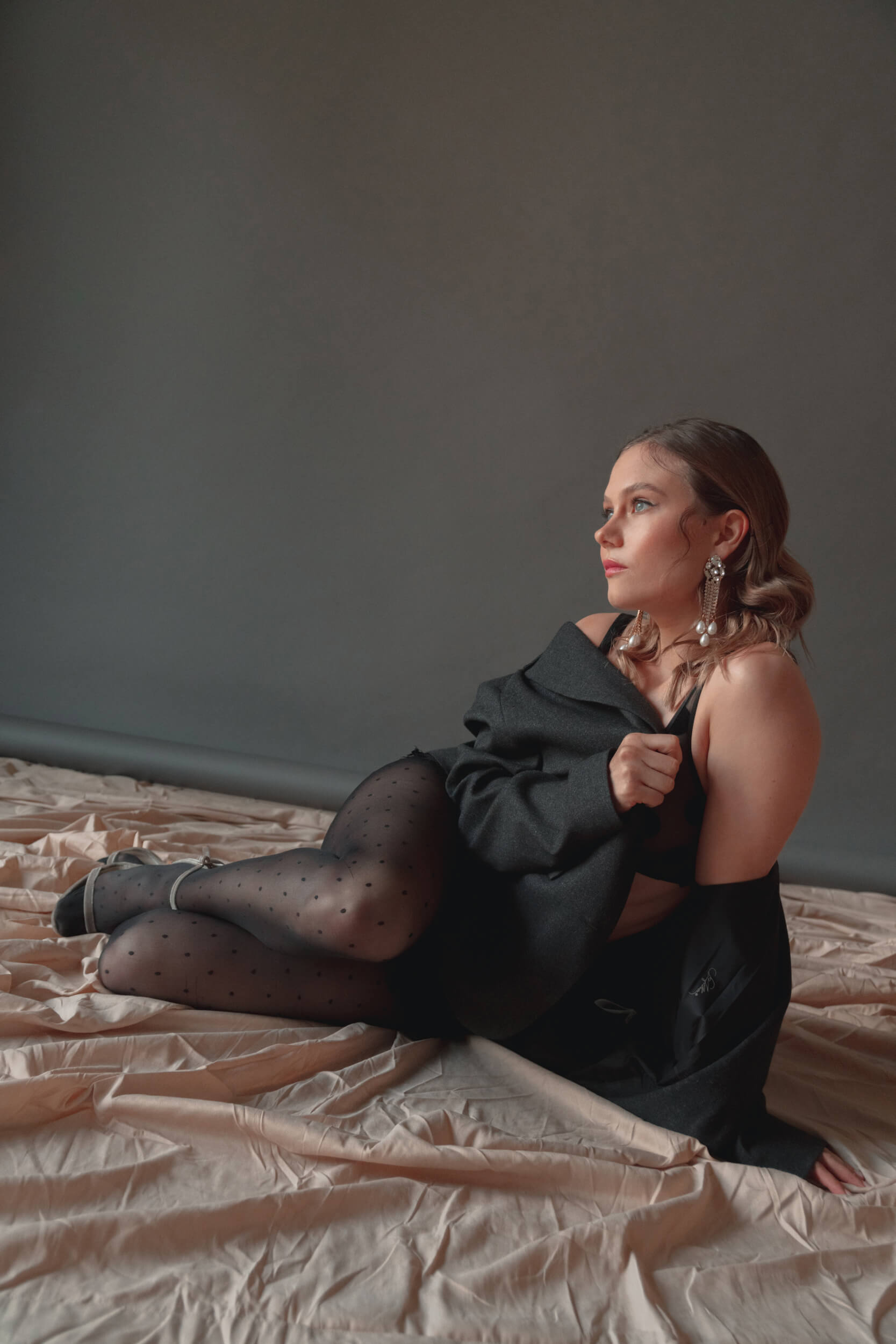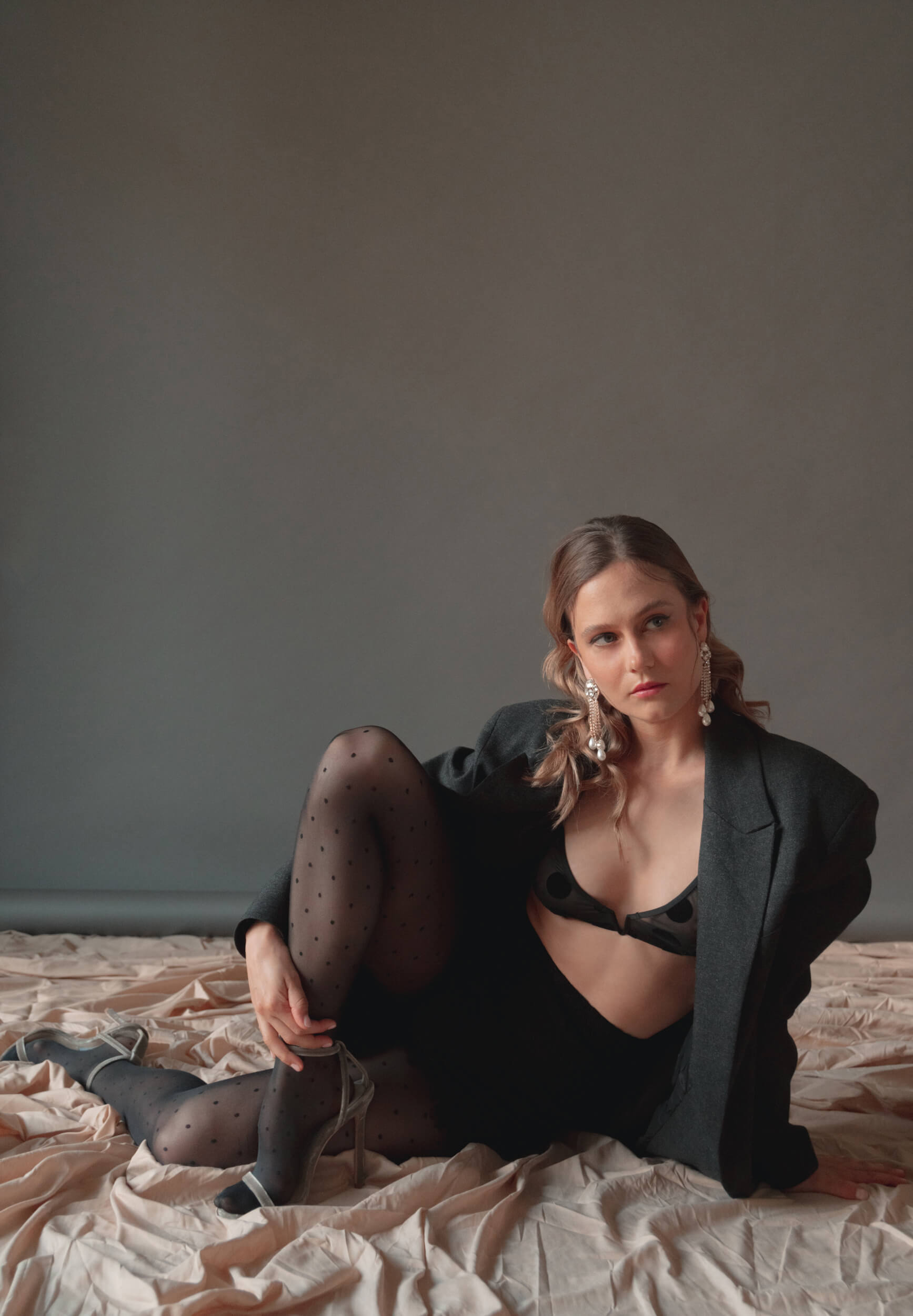 What does it mean to you to "feel comfortable in your own skin"?
It's when you can fully understand, accept and master your perks, flaws, your light, your shadow, your scars… but also when you stop caring about what people think, and simply start "being."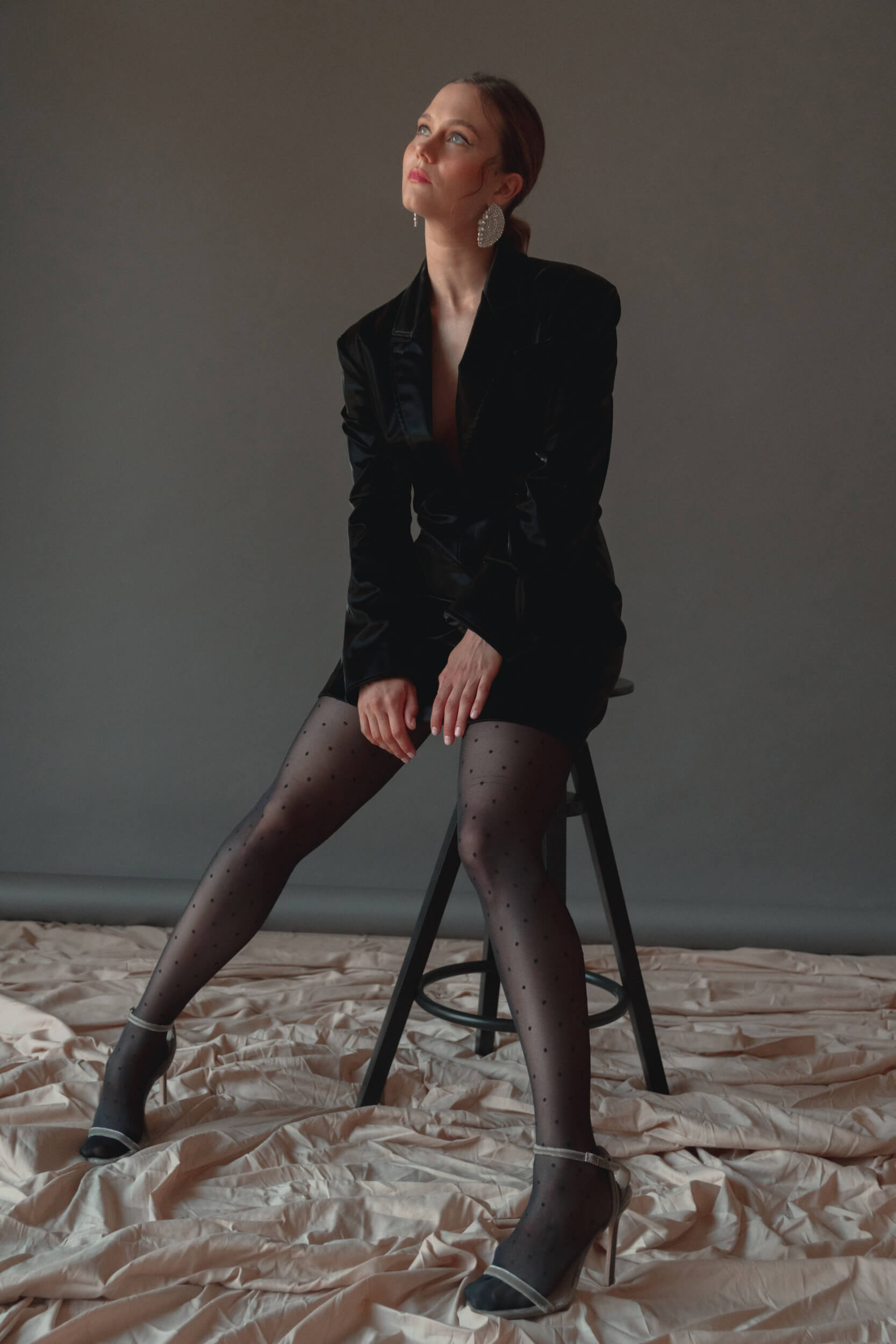 Your must-have on set or on stage?
My water bottle, which I fill with hot water or tea.
The first three songs in your playlist?
Right now, they are "Vulcan" by Shogun, "Asiko Mi Ni" by The Nigerian Police Force Band, and "Andate Tutti Affanculo" by The Zen Circus.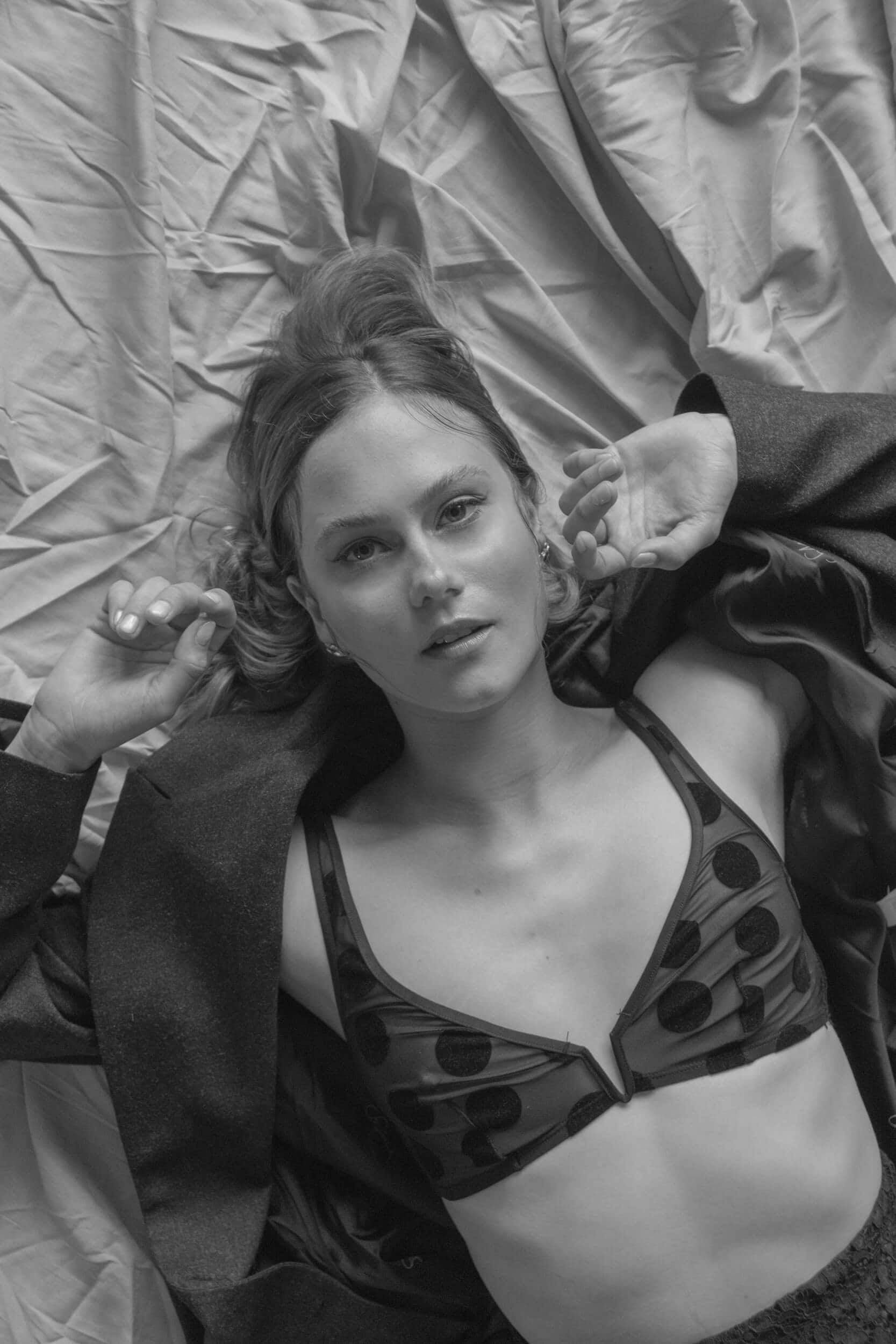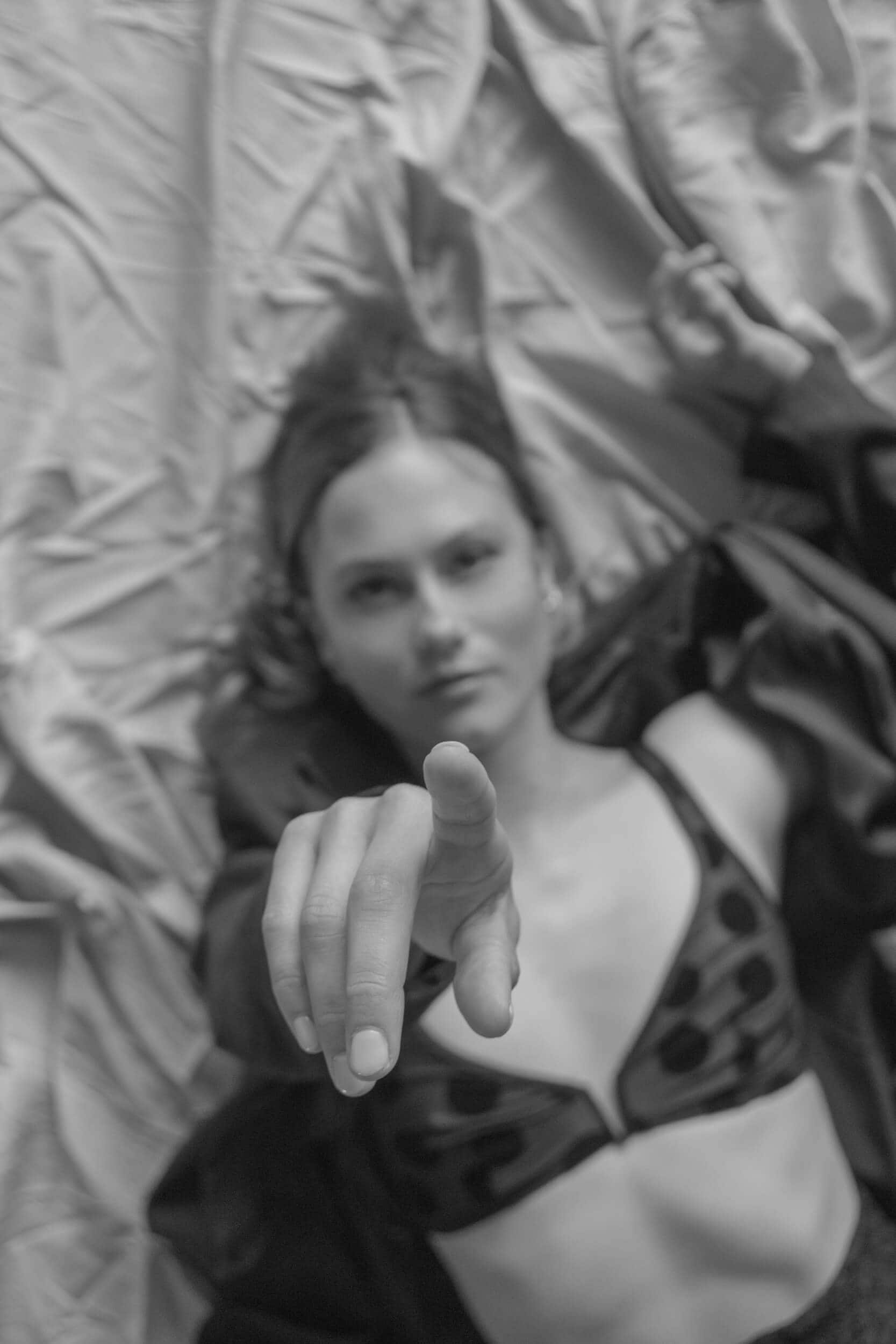 The book you're currently reading?
For work reasons, I'm reading a few writings by Anton Chekhov, but the next books on my list are "The Search For Omm Sety" by Jonathan Cott, and "An Evil Cradling" by Brian Keenan.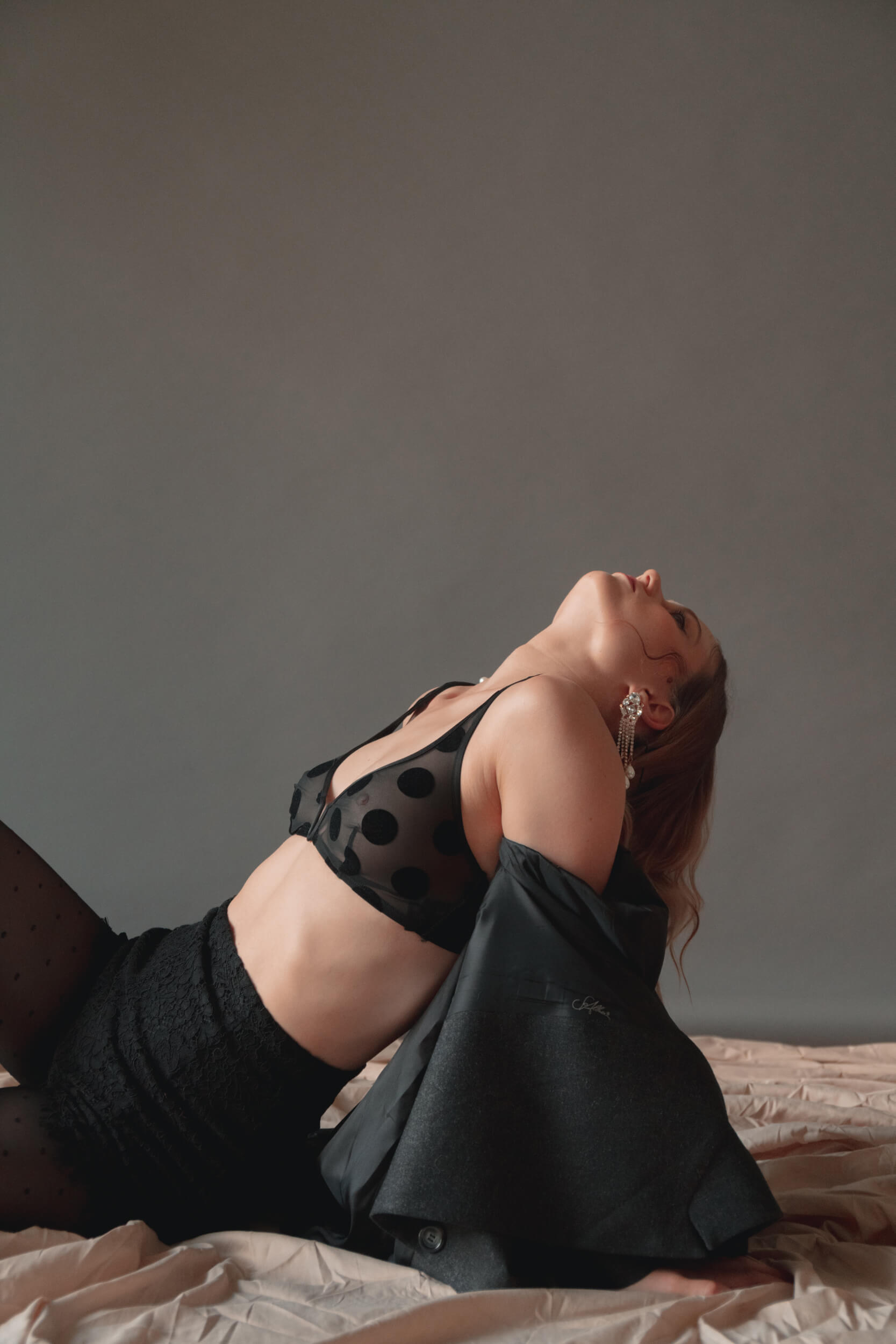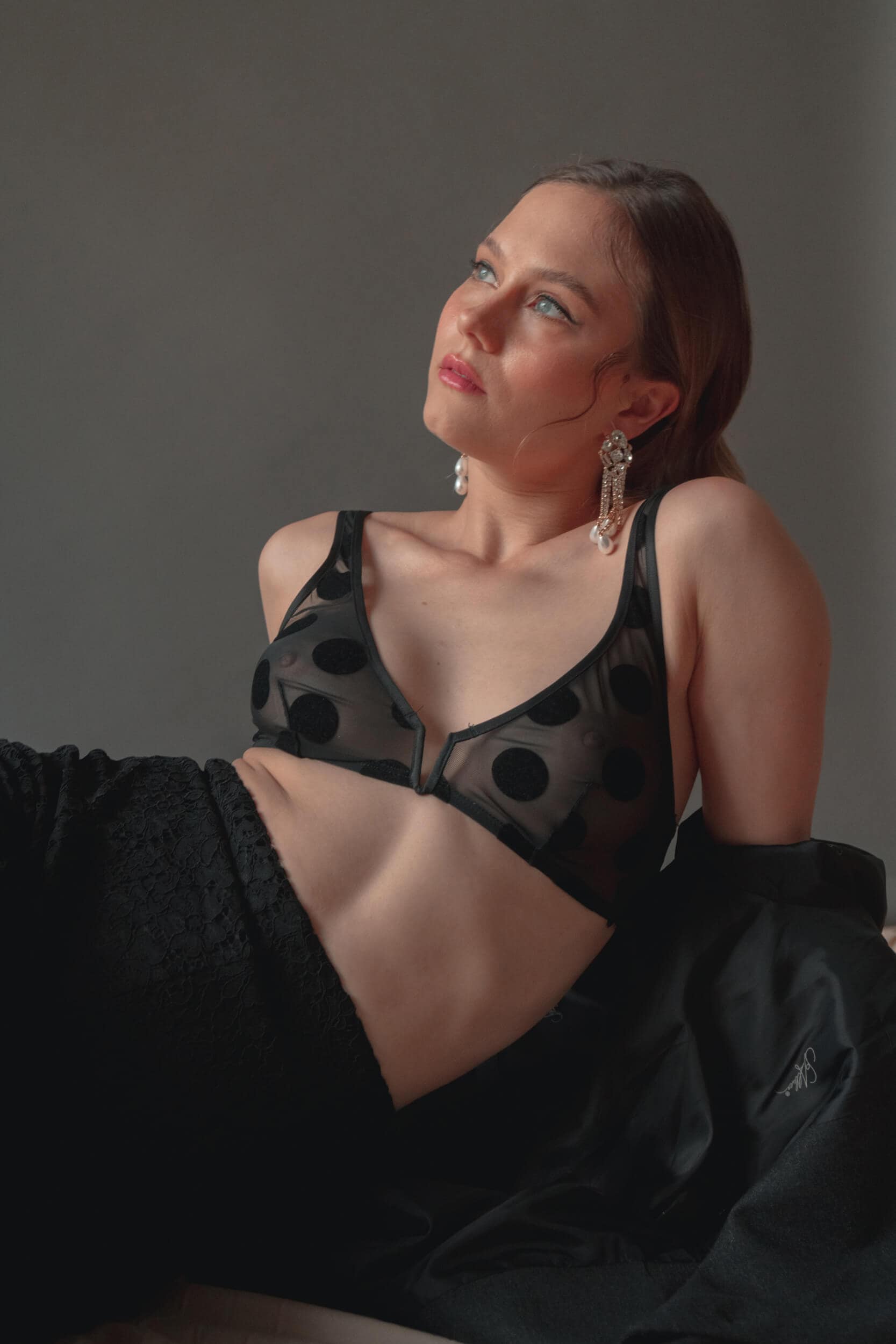 An epic fail on set and/or on stage?
I haven't really had any epic fails, but I've certainly had several difficult moments, where things didn't go the way I wanted or where my performance didn't turn out in a way that I felt satisfied with, many times due to my lack of experience. On the set of "The Start Up – Accendi il tuo futuro," the first movie in which I played the lead character, for example, I suffered a lot because I didn't feel I was good enough; I had performance anxiety, even though D'Alatri is a wonderful director and did everything he could for me to feel comfortable.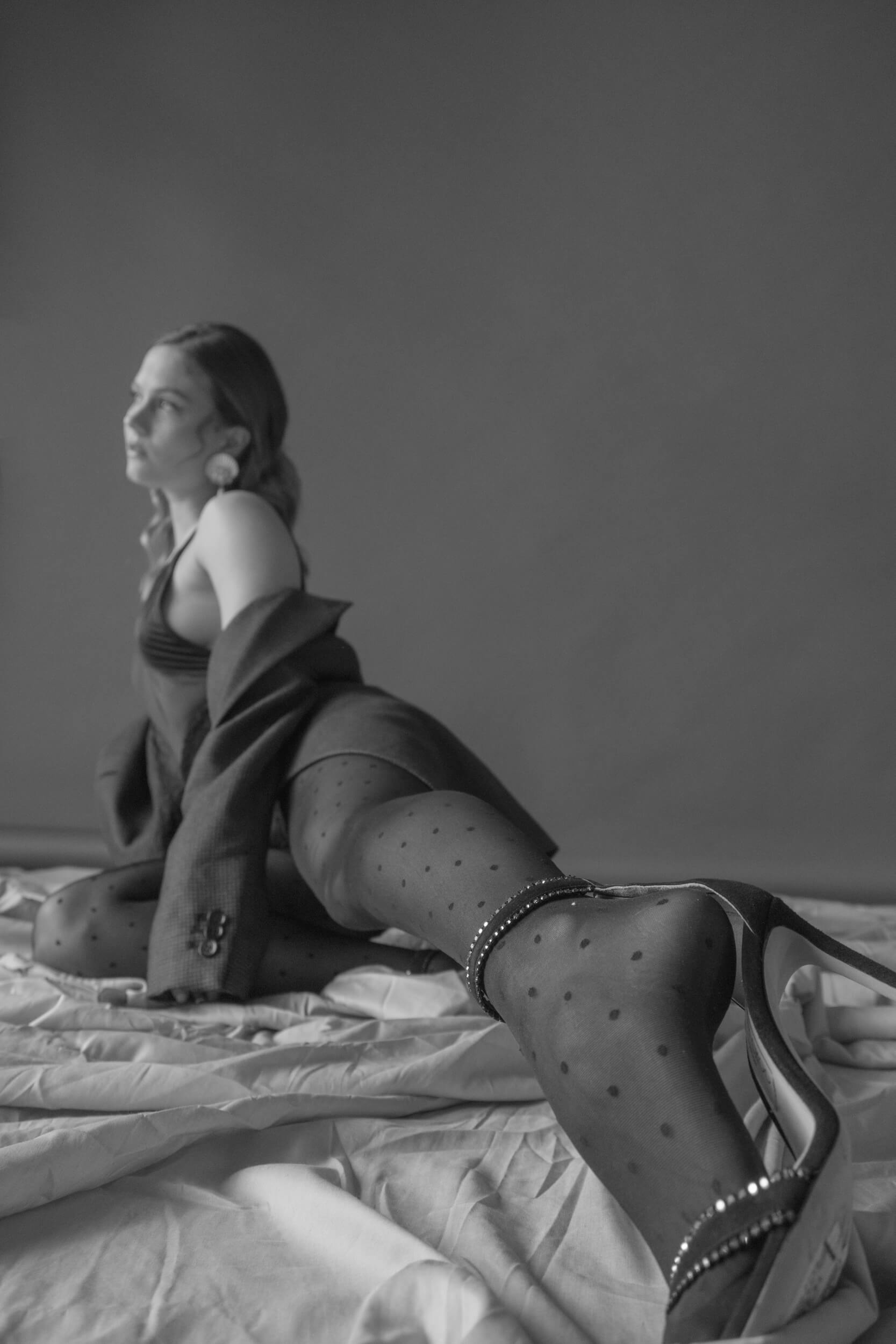 "…I've certainly had several difficult moments, where things didn't go the way I wanted…"
What are you afraid of?
Believe it or not, cheese. When I was a kid, at school they used to force me to eat it, and that's where my trauma comes from.
What's your happy place?
It could be anywhere. When I take some time to meditate or move around freely, focusing on my breath.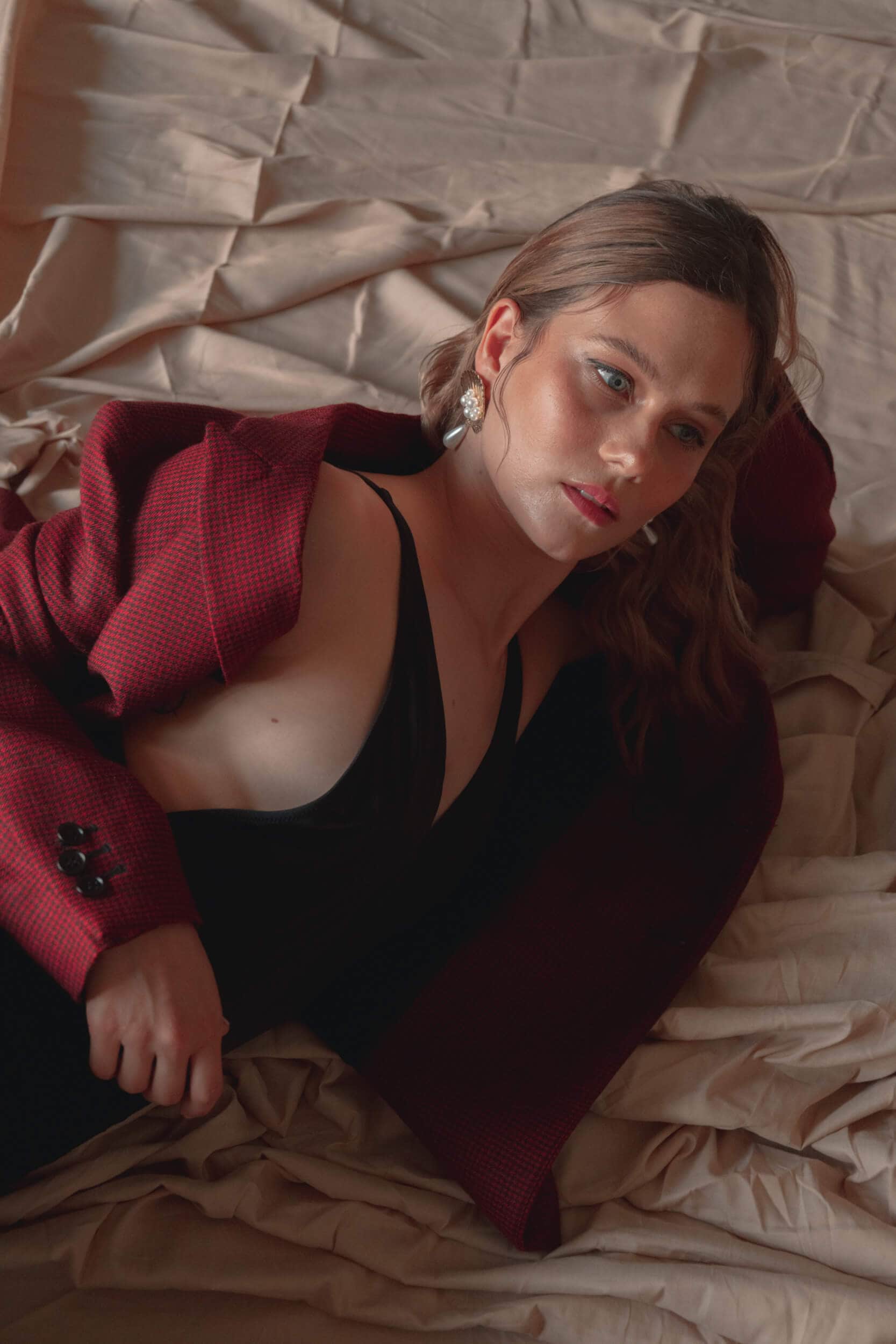 Photos by Johnny Carrano.
Styling by Sara Castelli Gattinara.
Makeup & Hair by Vanessa Vastola.
Thanks to Others srl.
LOOK 1
Total look: Red Valentino
Shoes: Jimmy Choo
Earrings: Alcoolique
LOOK 2
Dress: Philosophy Lorenzo Serafini
Earrings: Alcoolique
Collant: Calzedonia
Shoes: Jimmy Choo 
LOOK 3
Earrings: Alcoolique
Collant: Calzedonia
Underwear: & Other Stories
Blazer: So Allure
Shoes: Jimmy Choo 
LOOK 4
Blazer: Red Valentino
Beachwear: Asos
Earrings: Alcoolique
Shoes: Jimmy Choo