"Thank you for existing, I love you."
These would be the words that Nina Pons would like to dedicate to cinema. And in the end, that's what she does, she loves this art and makes it her own in every form. We met Nina during the 80th Venice Film Festival, where she presented Pietro Castellitto's new film 'Enea.' But we didn't just talk about the movie with her: we talked about feeling alive, being empathetic, the aspects of society that scare her the most, and the characters to portray, sometimes exuberant, sometimes broken.
Nina is a determined woman, with many books to read on her couch and her feet firmly on the ground. And we couldn't wait to meet her again.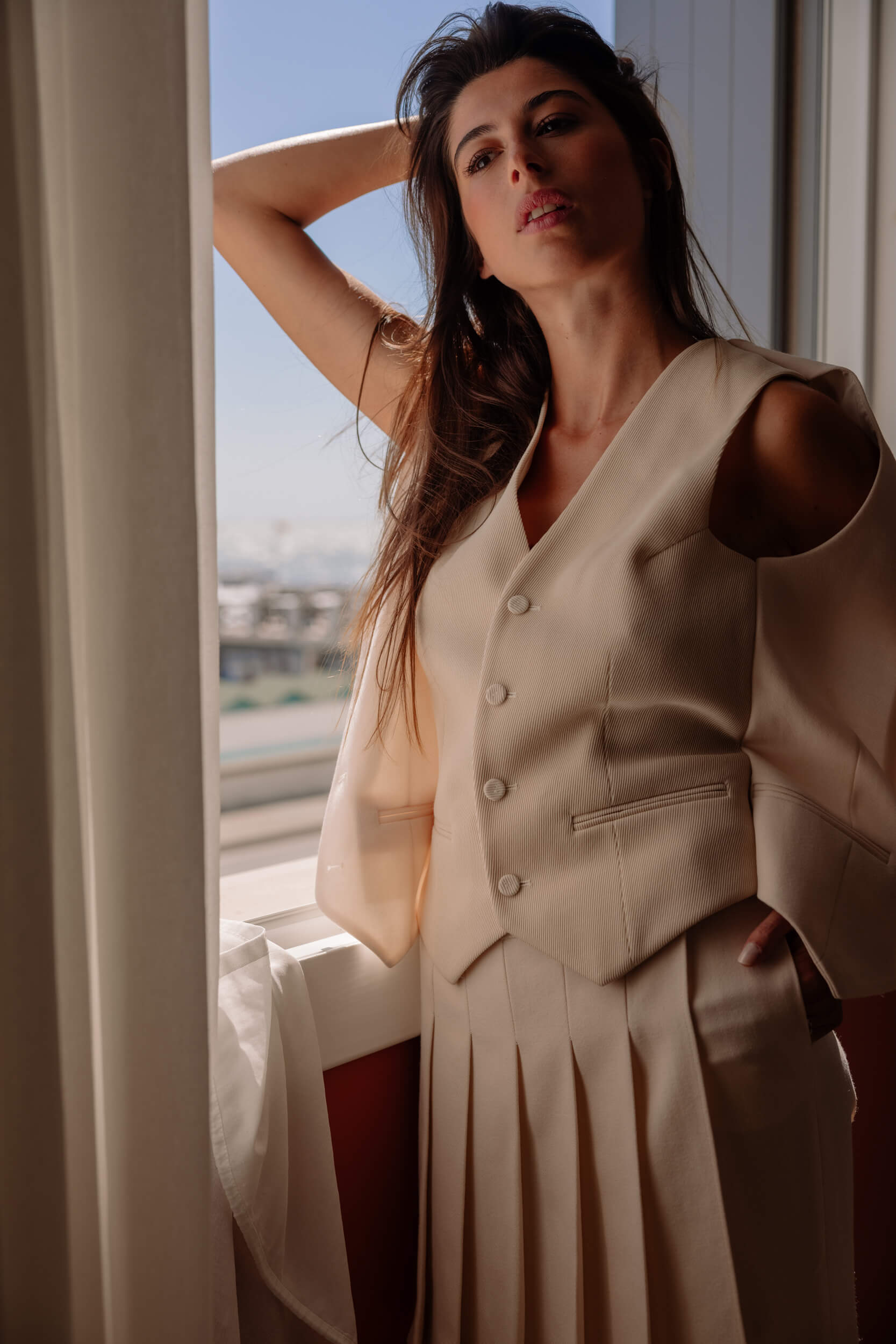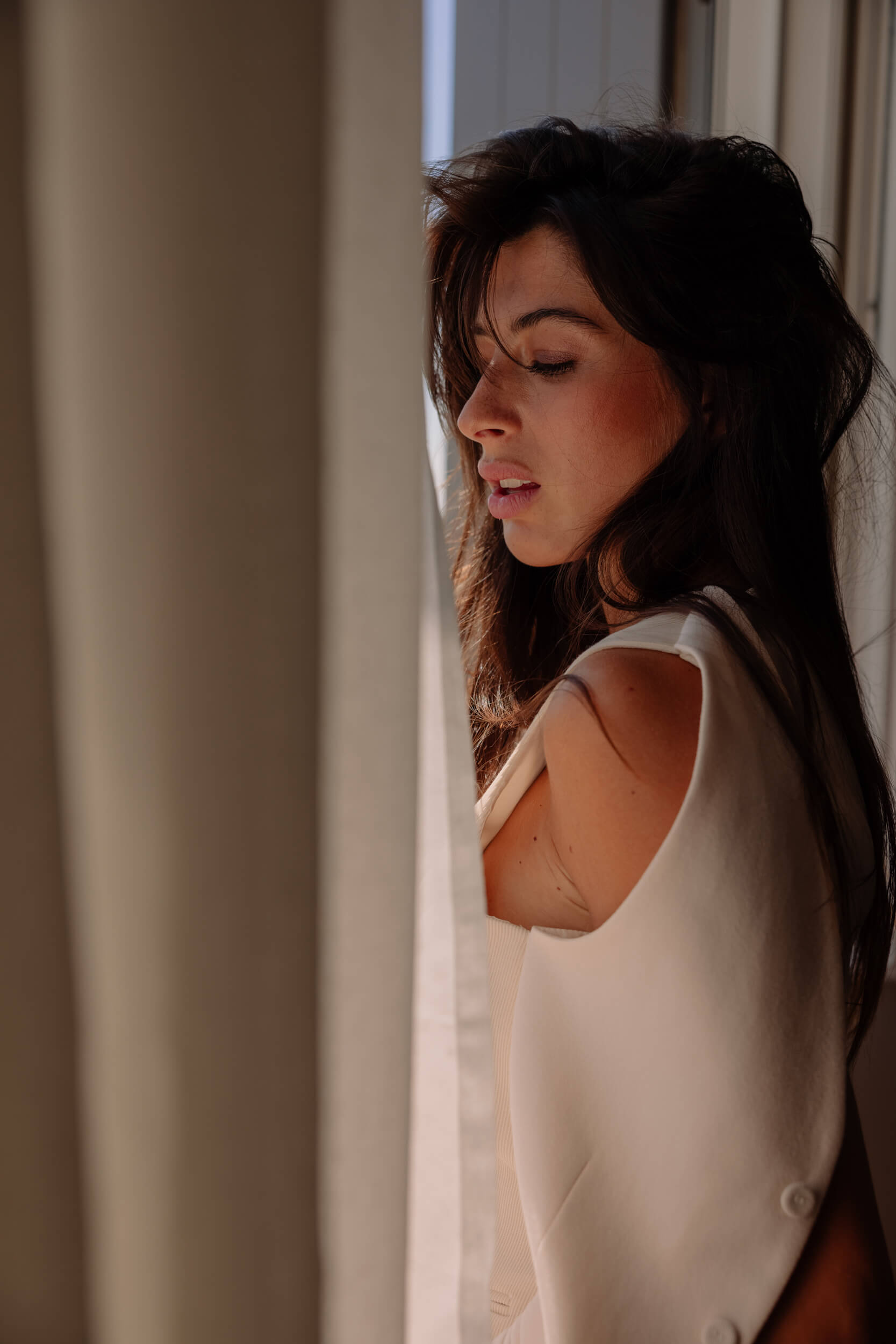 You are here at the Venice Film Festival, which is one of the highest celebrations of cinema, like a love letter to this art. What love letter would you like to send to the world of cinema?
Help! I'm not good at writing love letters. So, I would just write, "Thank you for existing, I love you." I know, I must admit it, it sounds like the classic note we used to send in middle school.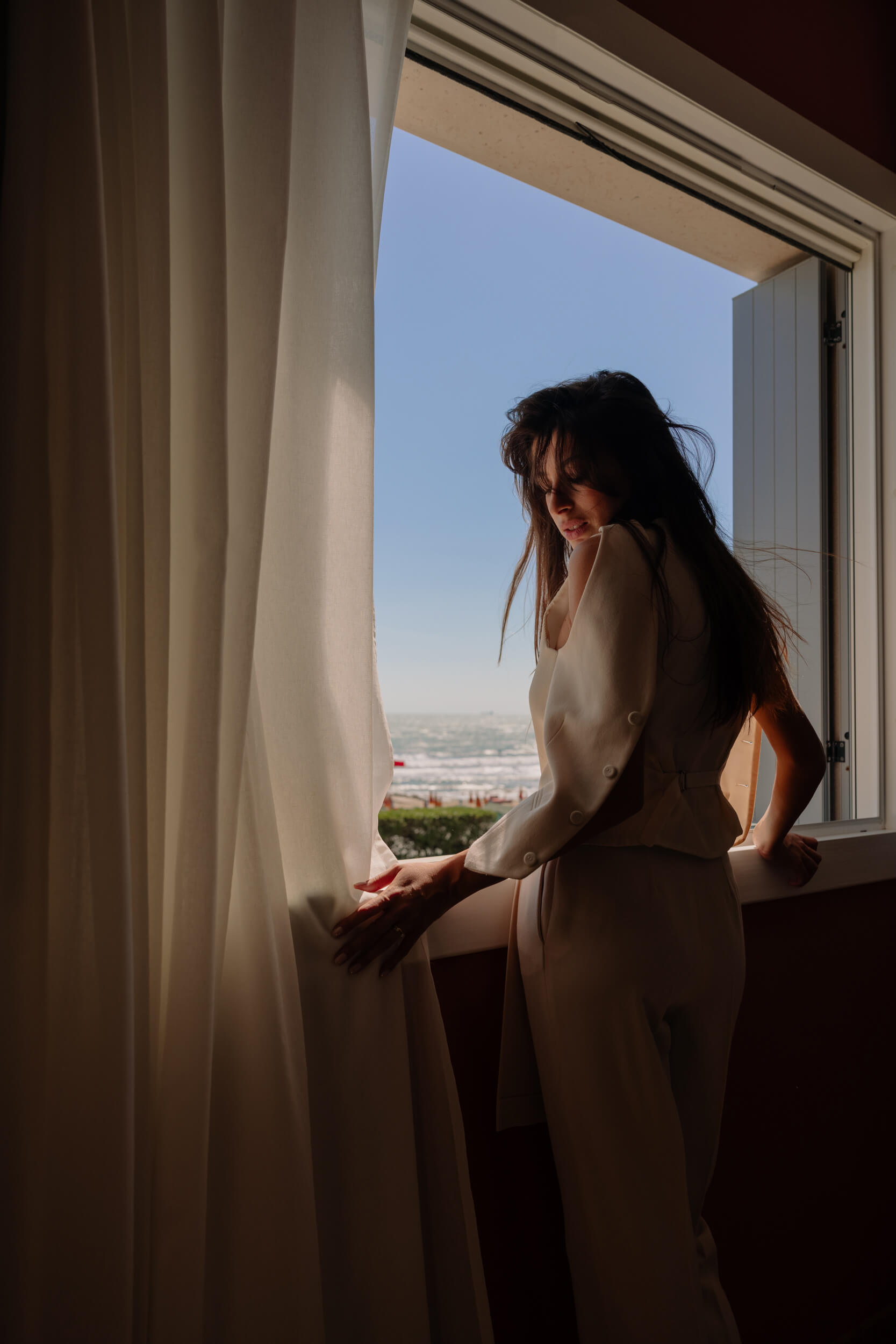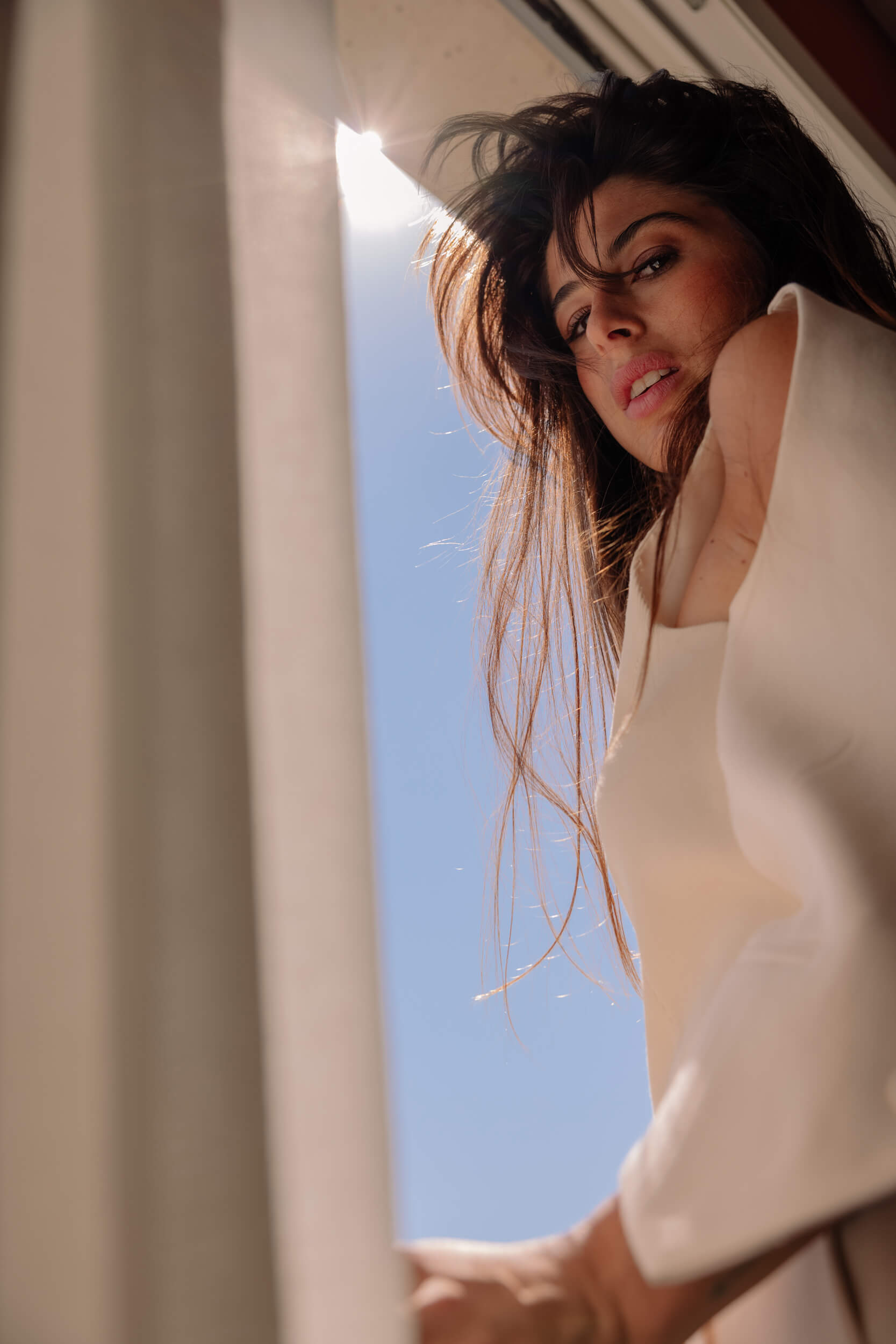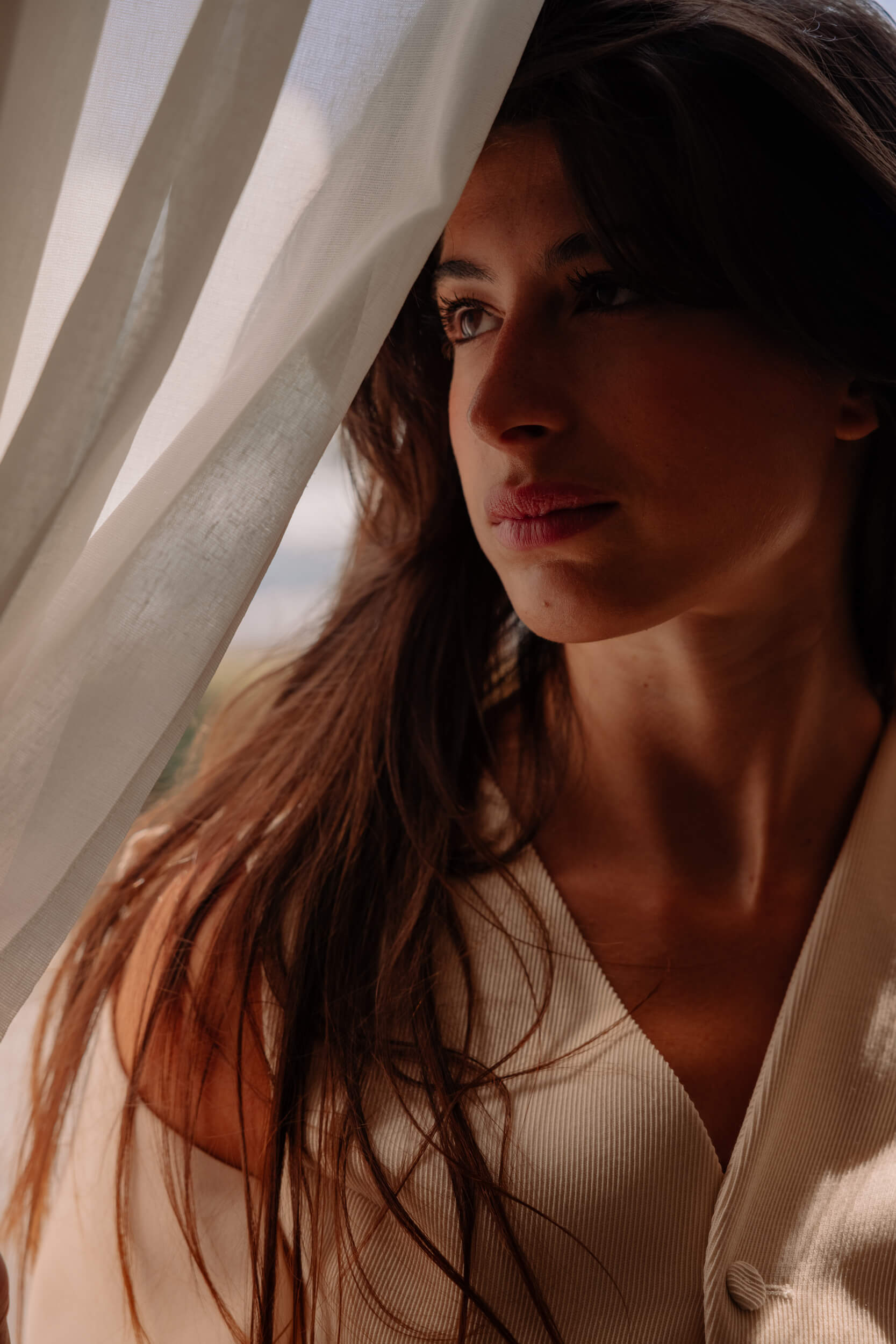 You're here with the film "Enea" by Pietro Castellitto. What was your first reaction when you read the script?
I laughed a lot while reading it. I noticed right away an immense sensitivity in the story he wanted to tell. It's full of humor and paradoxical situations.
Pietro Castellitto said, "'Enea' is a film about the desire to feel alive, the need that drives all of Enea's choices is to feel the movement of life inside him." When do you feel most alive?
When I look around, I get the impression that people need increasingly strong stimuli to feel alive. Maybe we should just take a step back towards something more primal. I tend to associate the word "vitality" with emotional connections. I feel alive when I'm able to give and receive love.
When I have real people whom I love, respect, and trust by my side. In moments of difficulty, we cling to the people we love, and often they are the ones who help us find the vital strength to get back up.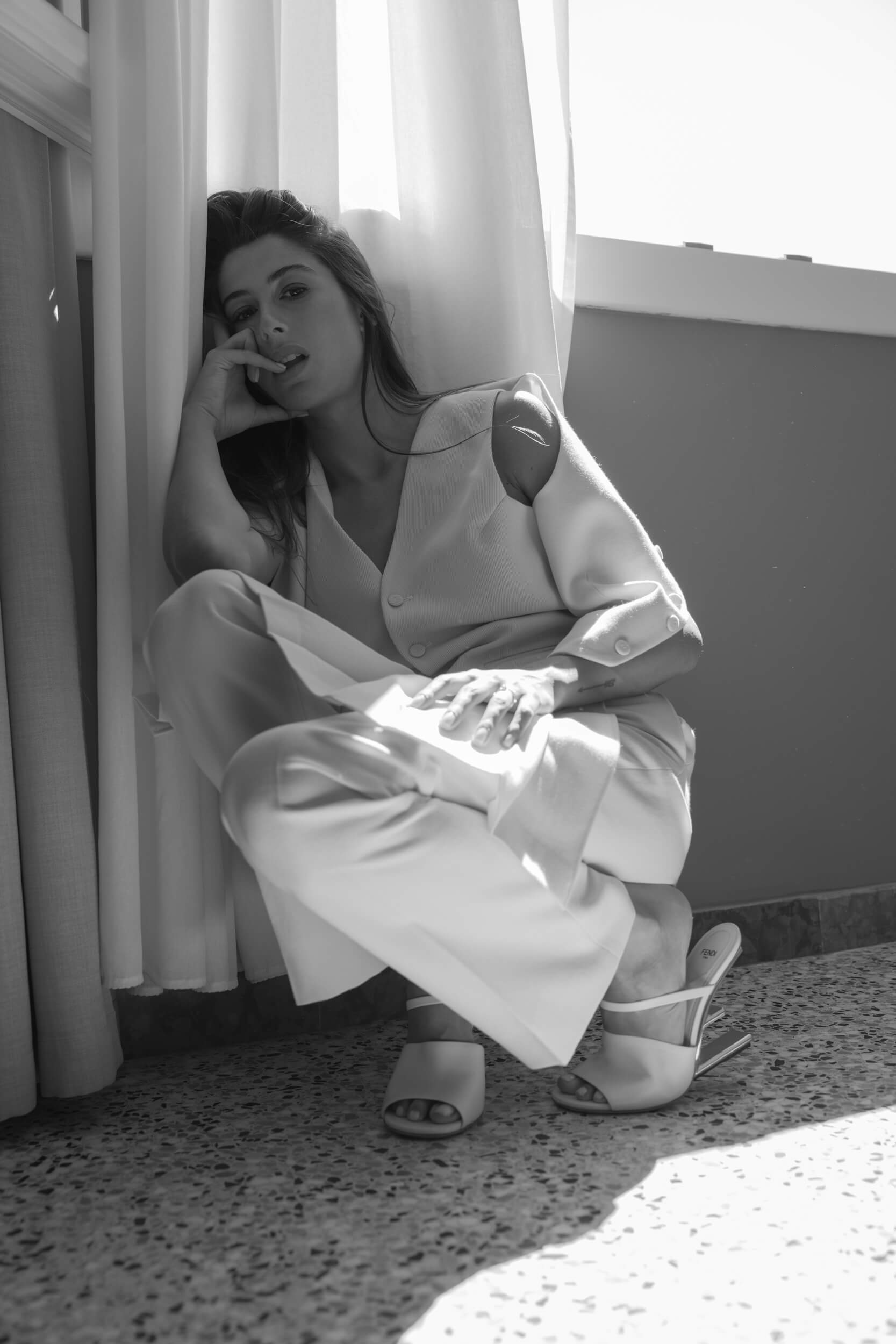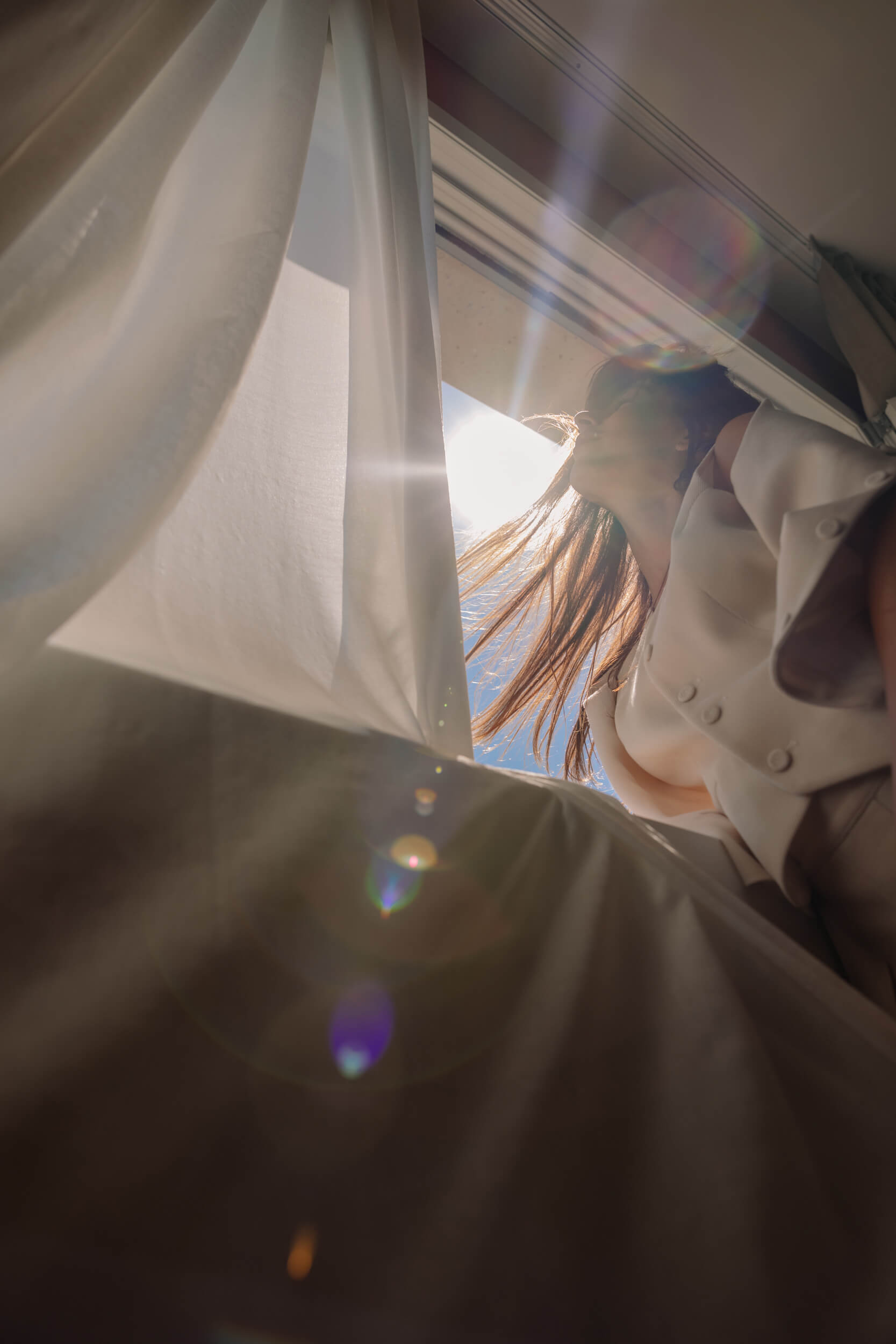 "When I look around, I get the impression that people need increasingly strong stimuli to feel alive."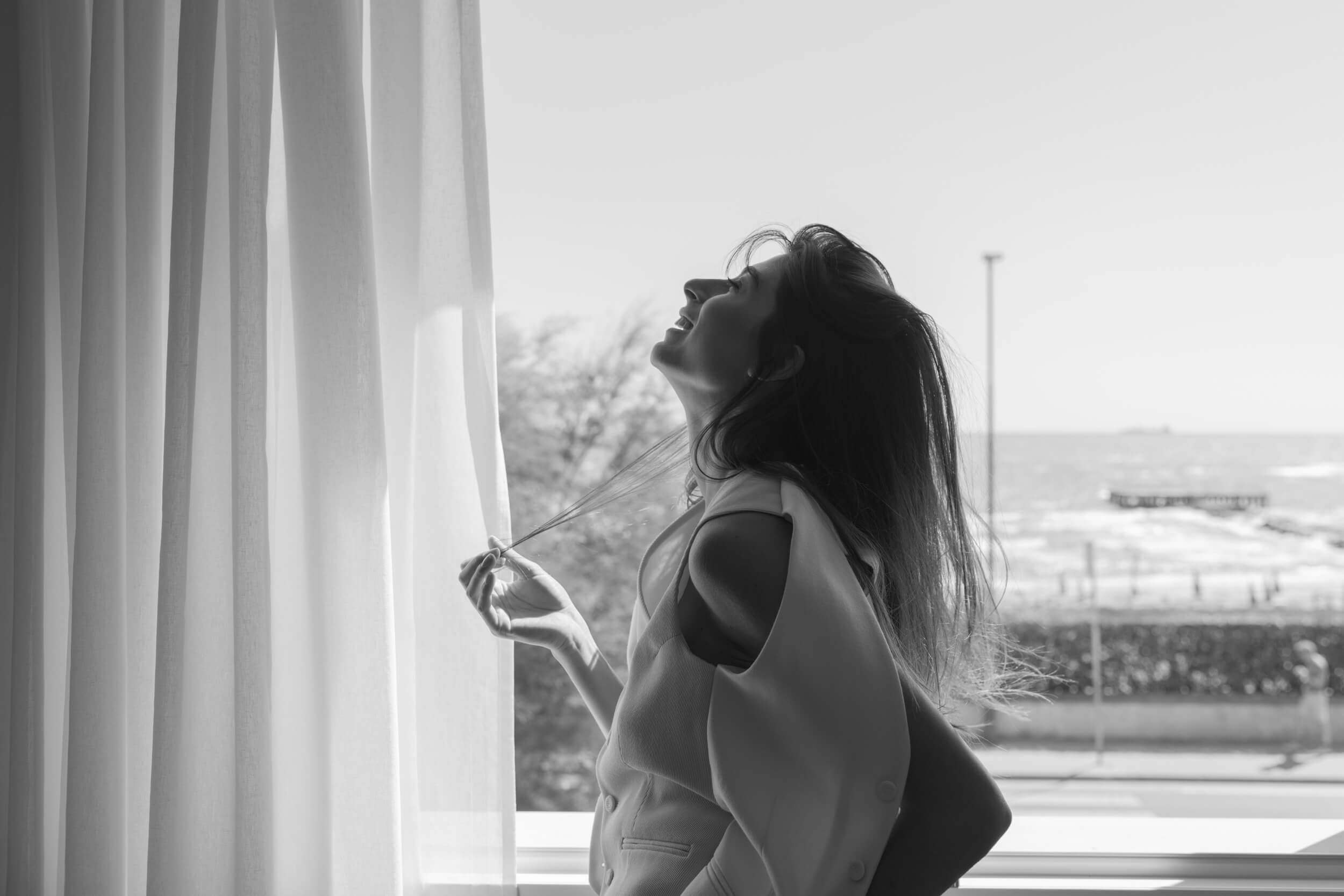 As Nina, what would you say to Enea if you had the chance?
To never stop listening and following the movement of life.
"It's a very strange period." How is this period for you?
Very strange. I never expected to be in Venice at the age of 24.
My feet are firmly on the ground… maybe because I'm not used to walking in high heels while my head doesn't quite understand if it's dreaming or reality.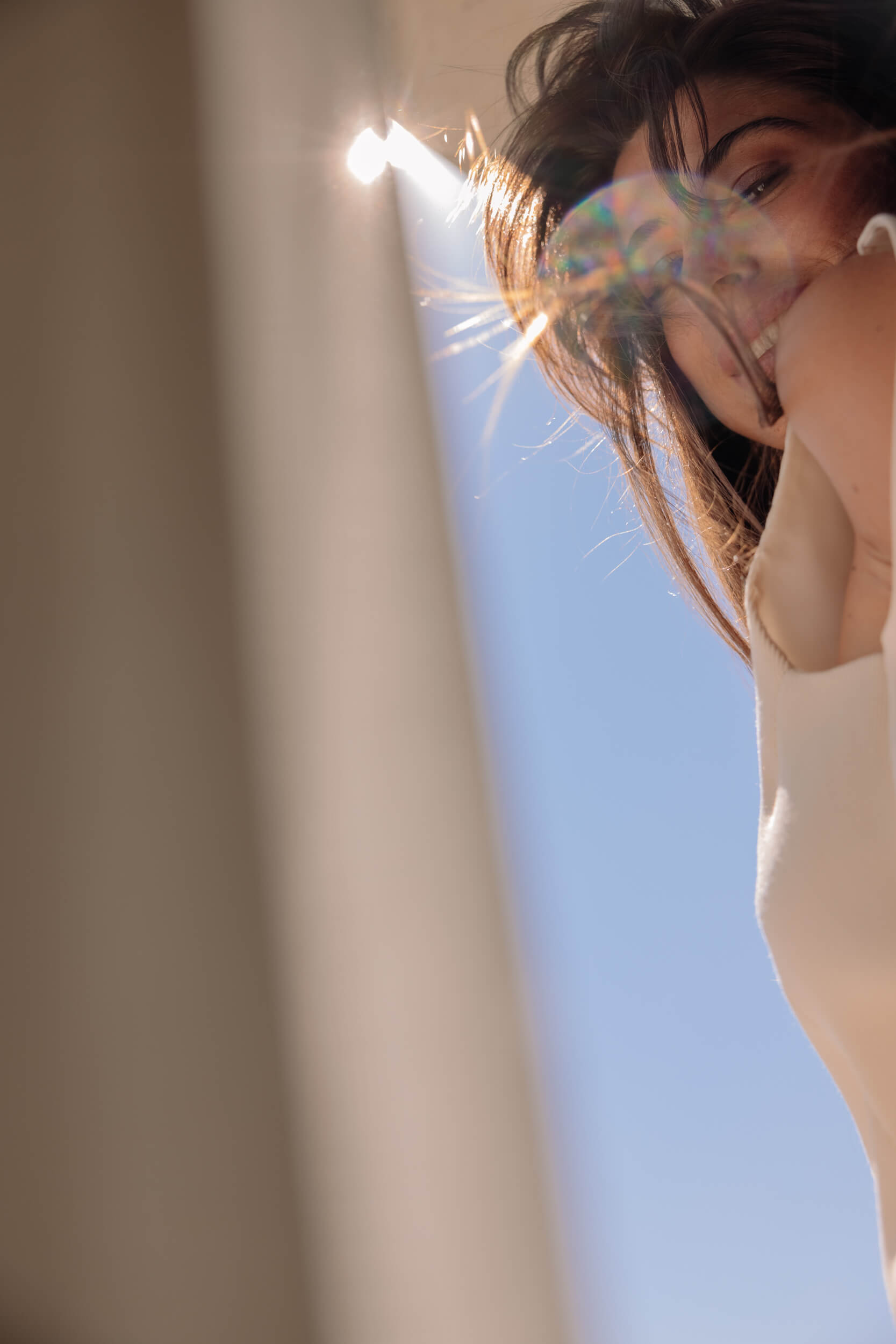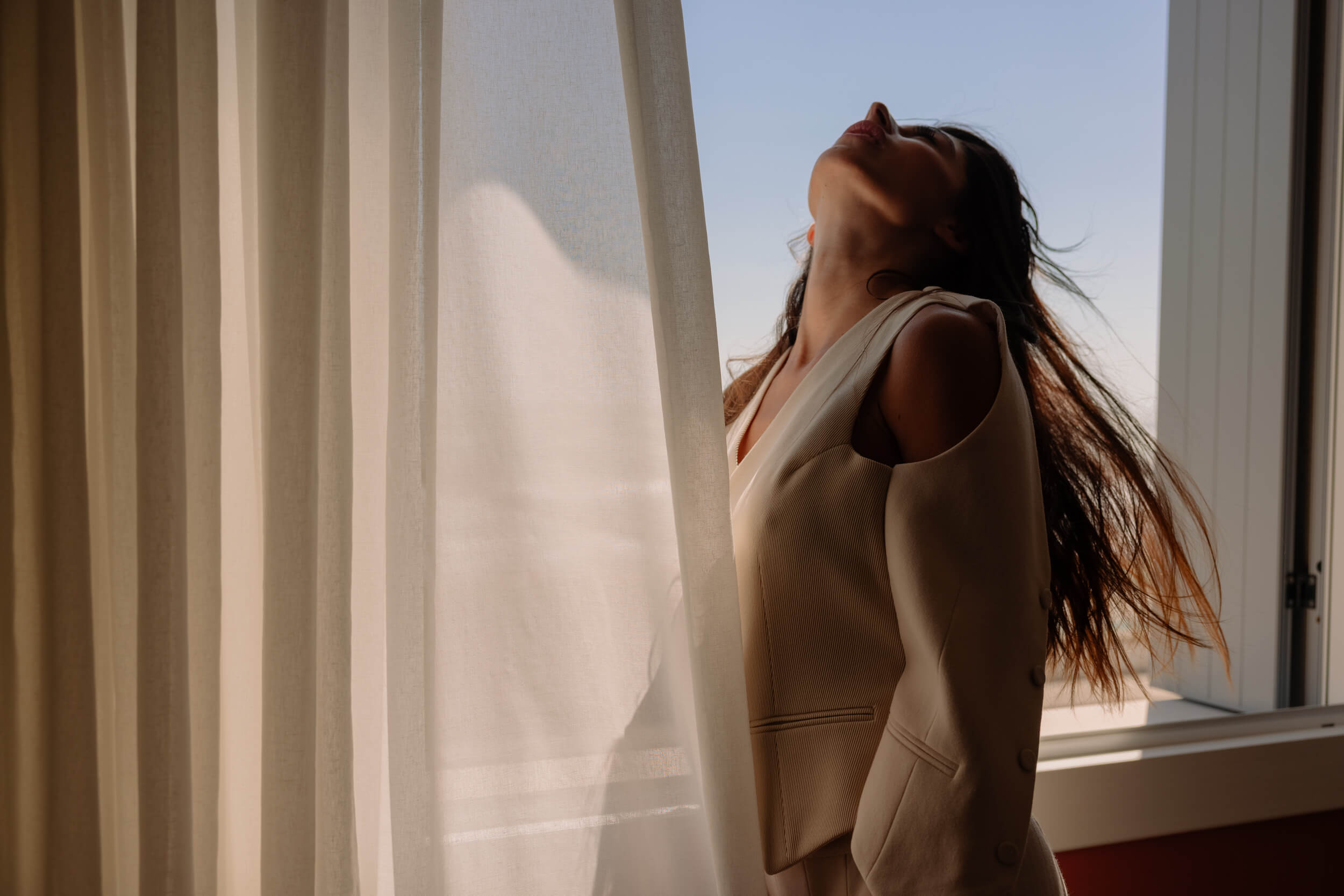 People who are broken inside, who smile and move forward. The film is a portrait of these people. How did you immerse yourself in the atmosphere of the film?
Rather than immersing myself, I enjoyed imagining Ilaria.
She's a light-hearted character who will have a surprising twist at the end. Certainly, she's a girl who, behind her ironic but professional appearance, also has her own inner fracture, which manifests itself in her desire to help others.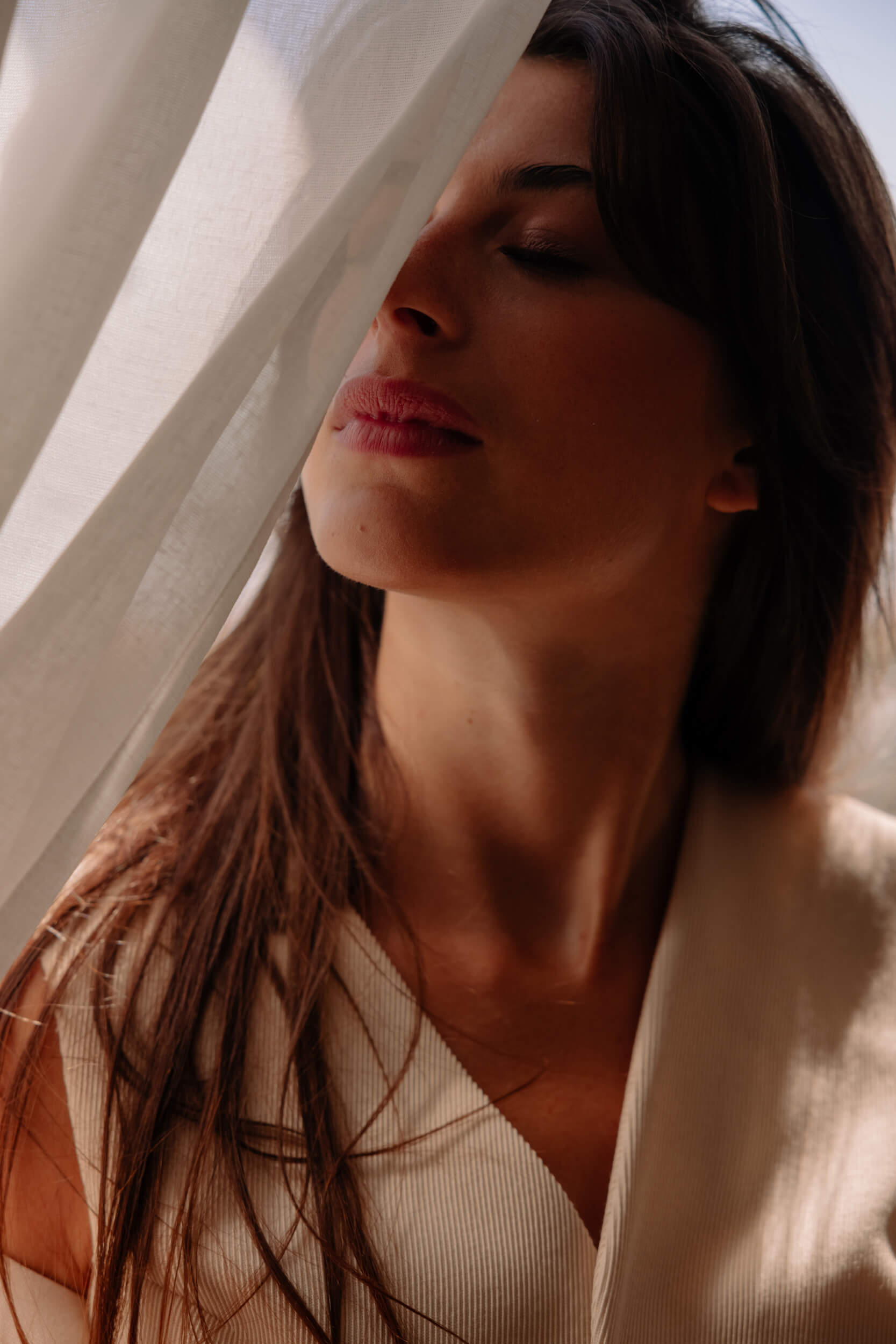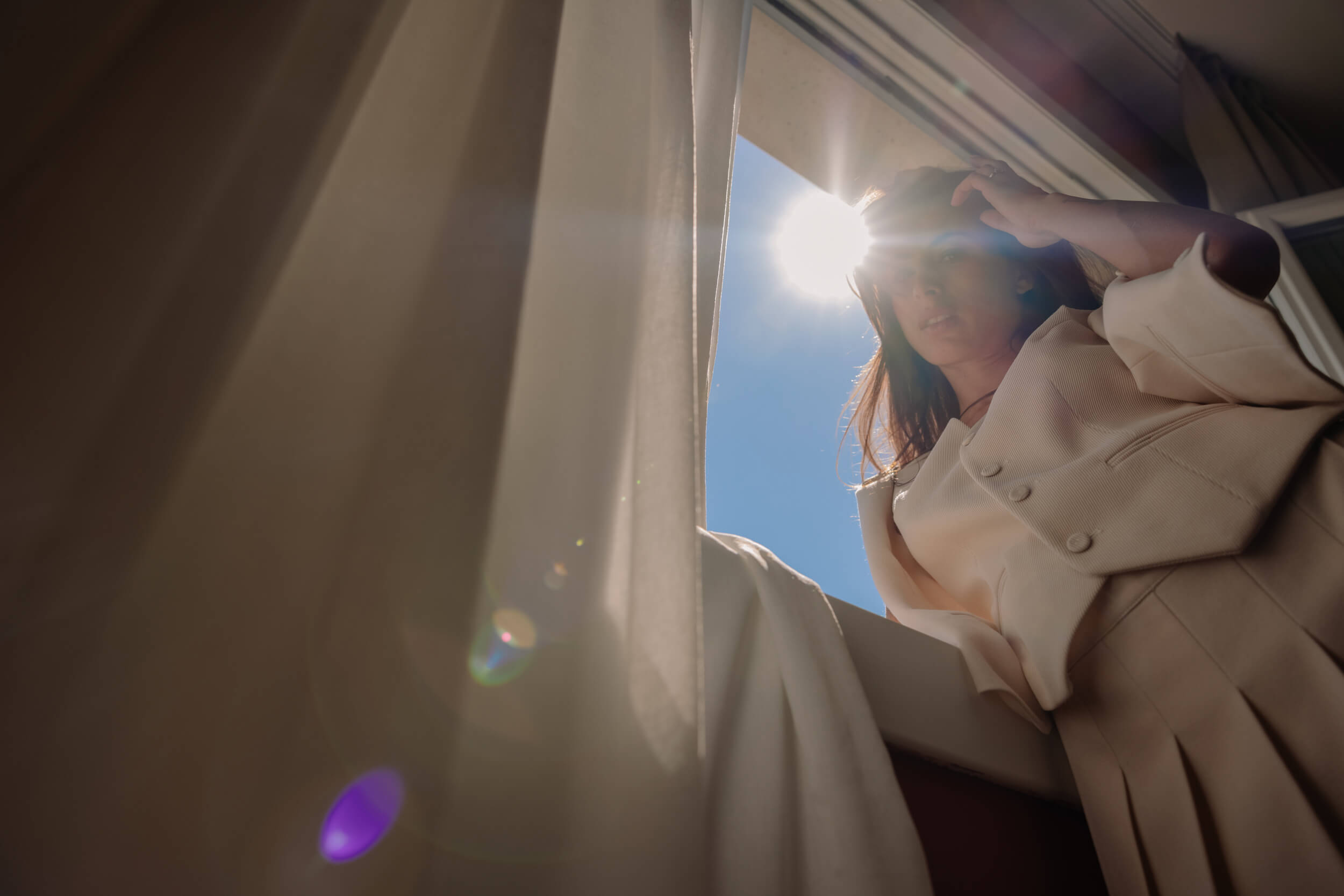 You grew up in the world of cinema. Is there anything that has been difficult for you to accept about yourself or this world? And what makes you happiest?
Certainly, the difficult thing to accept is rejection. Like everyone else, I've received more "no" responses than "yes" ones. However, if I try to look at it from a different perspective, even the "no" responses that an actor has to say at some point can be more important than the "yes" responses. What makes me happy is knowing that I'm doing something that makes me happy.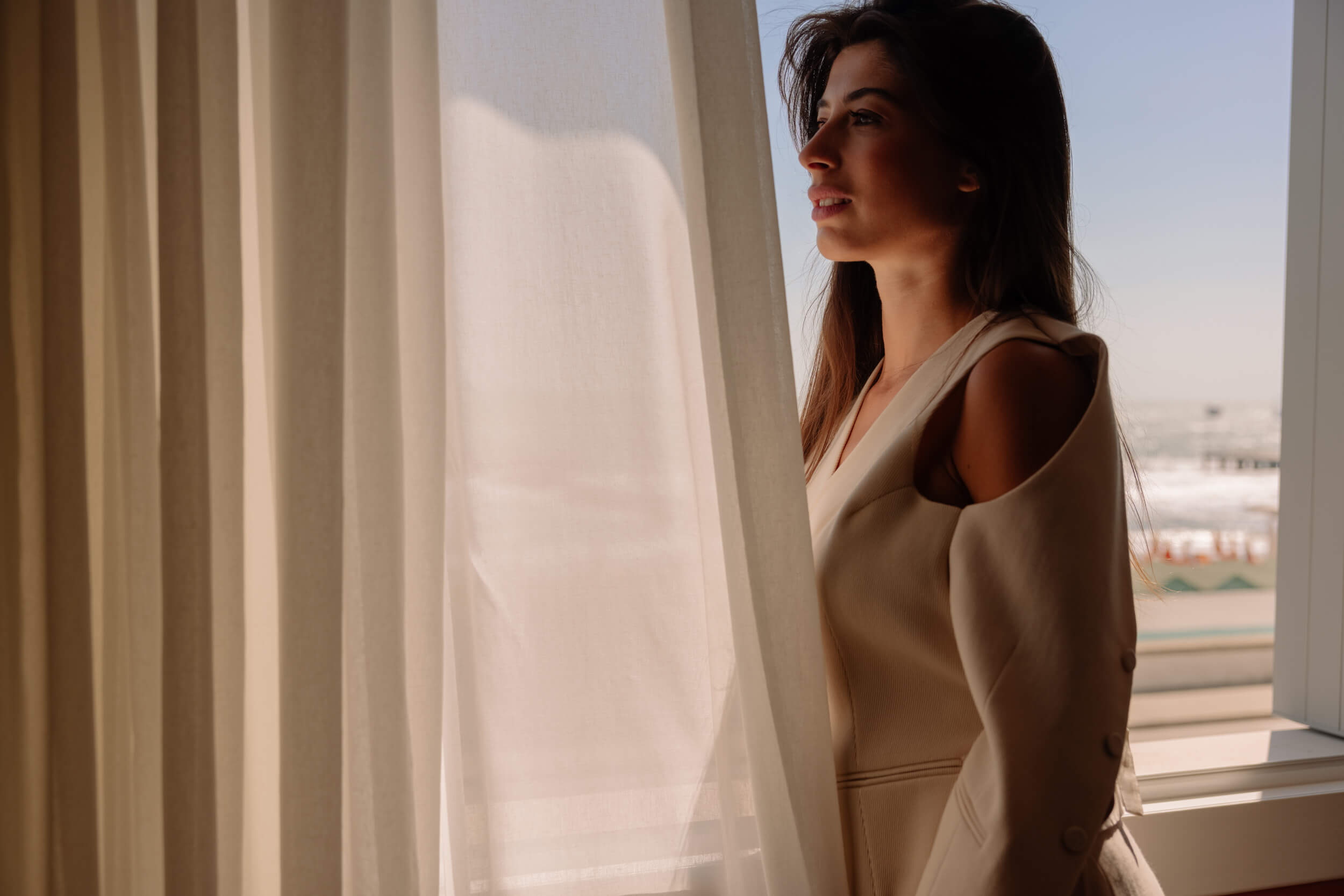 What is the bravest thing you've ever done?
Perhaps it's pursuing my passion. Often, out of fear of not making it, we tend not to chase our dreams. I believe all professions are difficult; I'm not saying that this one is more difficult than others, but undoubtedly, you are constantly subjected to external judgment. The fear of judgment exists, but courage isn't the absence of fear, it's the ability to confront it by tapping into all your resources, even those you thought you didn't have.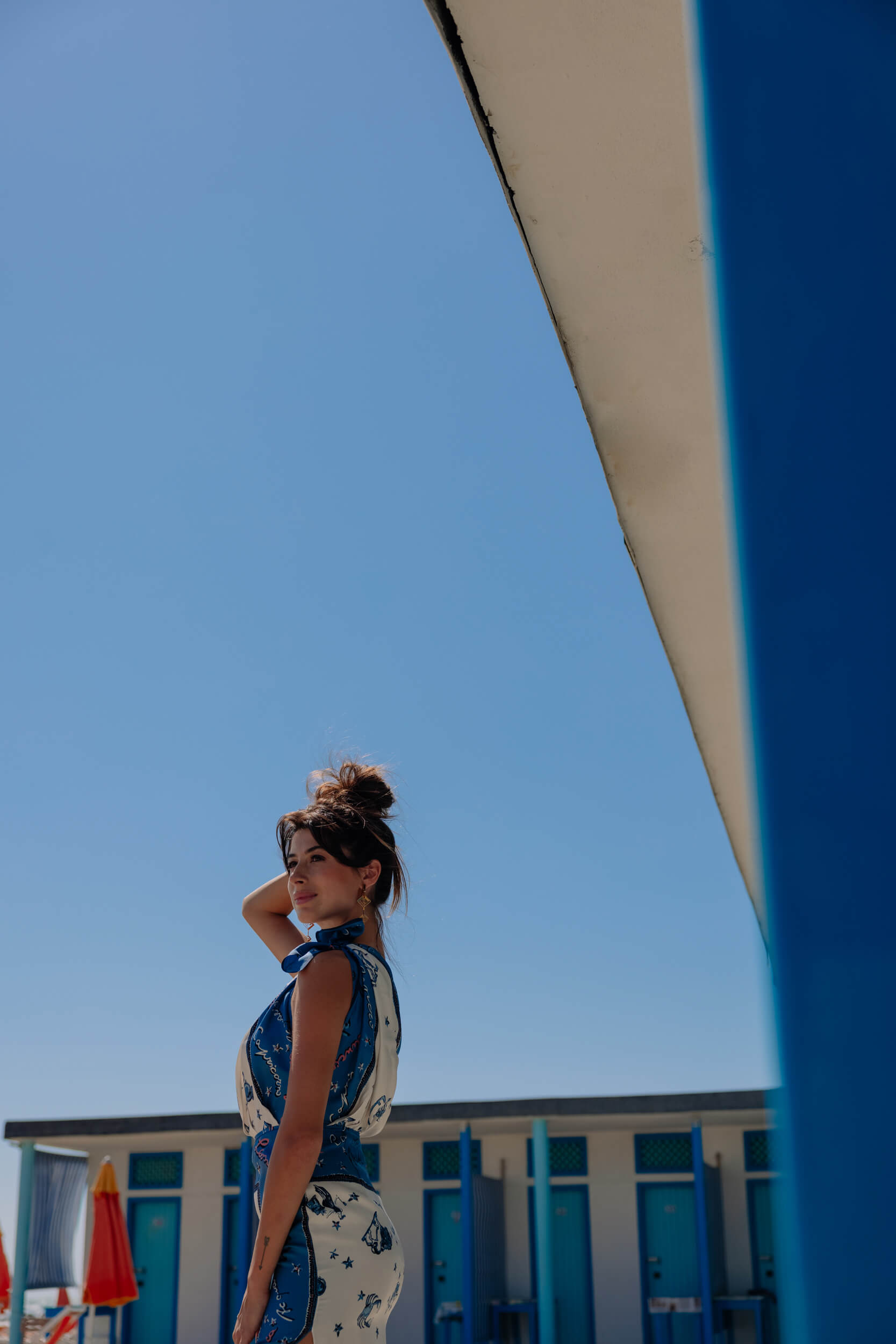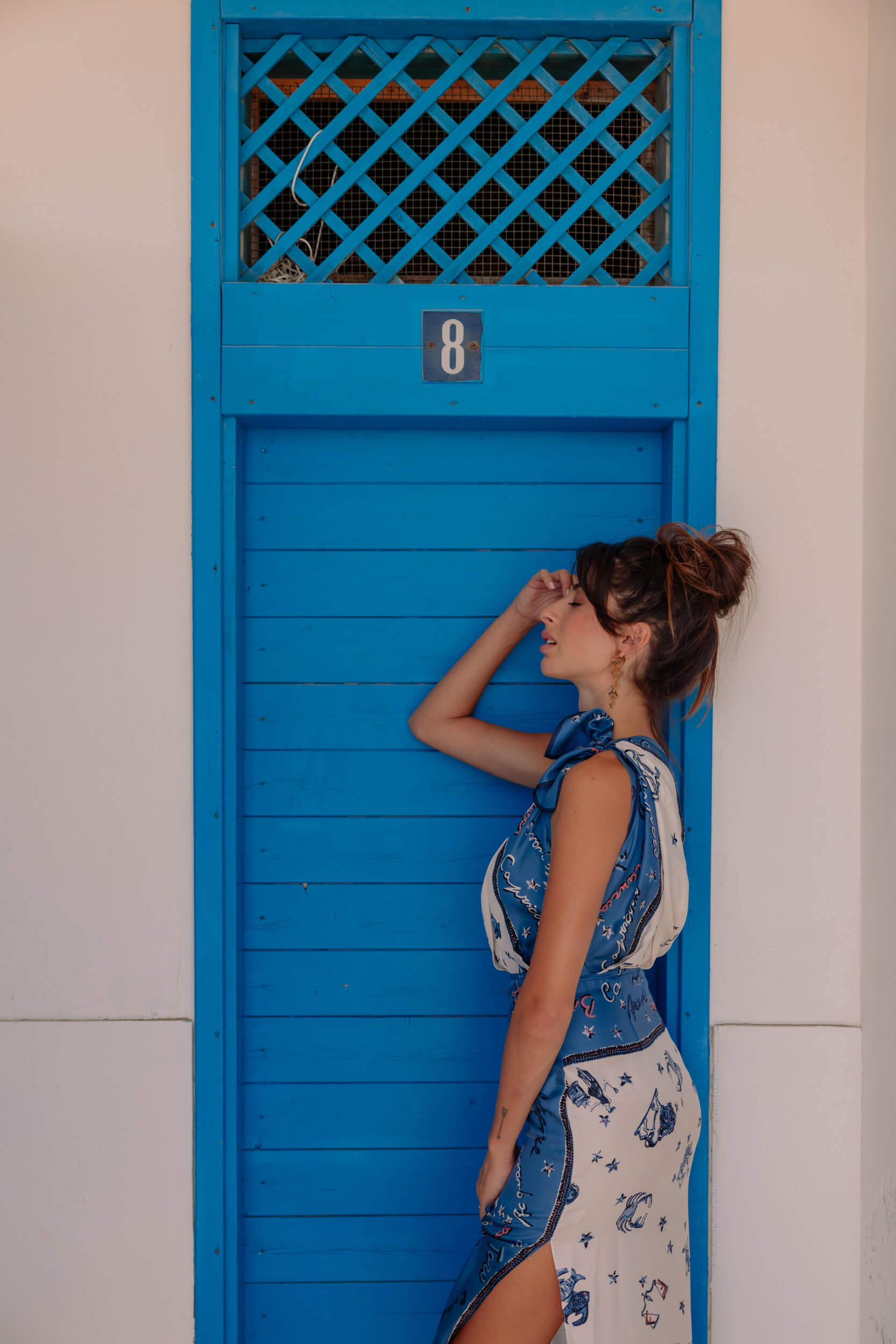 What is your happy place?
The couch or any horizontal piece of furniture where I can lie down and read.
When you act in a film, the work you do on yourself and the character can be significant, and you may come into contact with parts of yourself you didn't think you had. What is the last thing you discovered about yourself through acting?
I discovered during the audition for Carlo Verdone's "Vita Da Carlo 2" that I can throw myself into the so-called "unknown." He chose me to play a girl very different from who I am. Extremely extroverted and exuberant. In life, I'm quite shy and reserved until I get comfortable with people. It was beautiful, fun, but above all, liberating.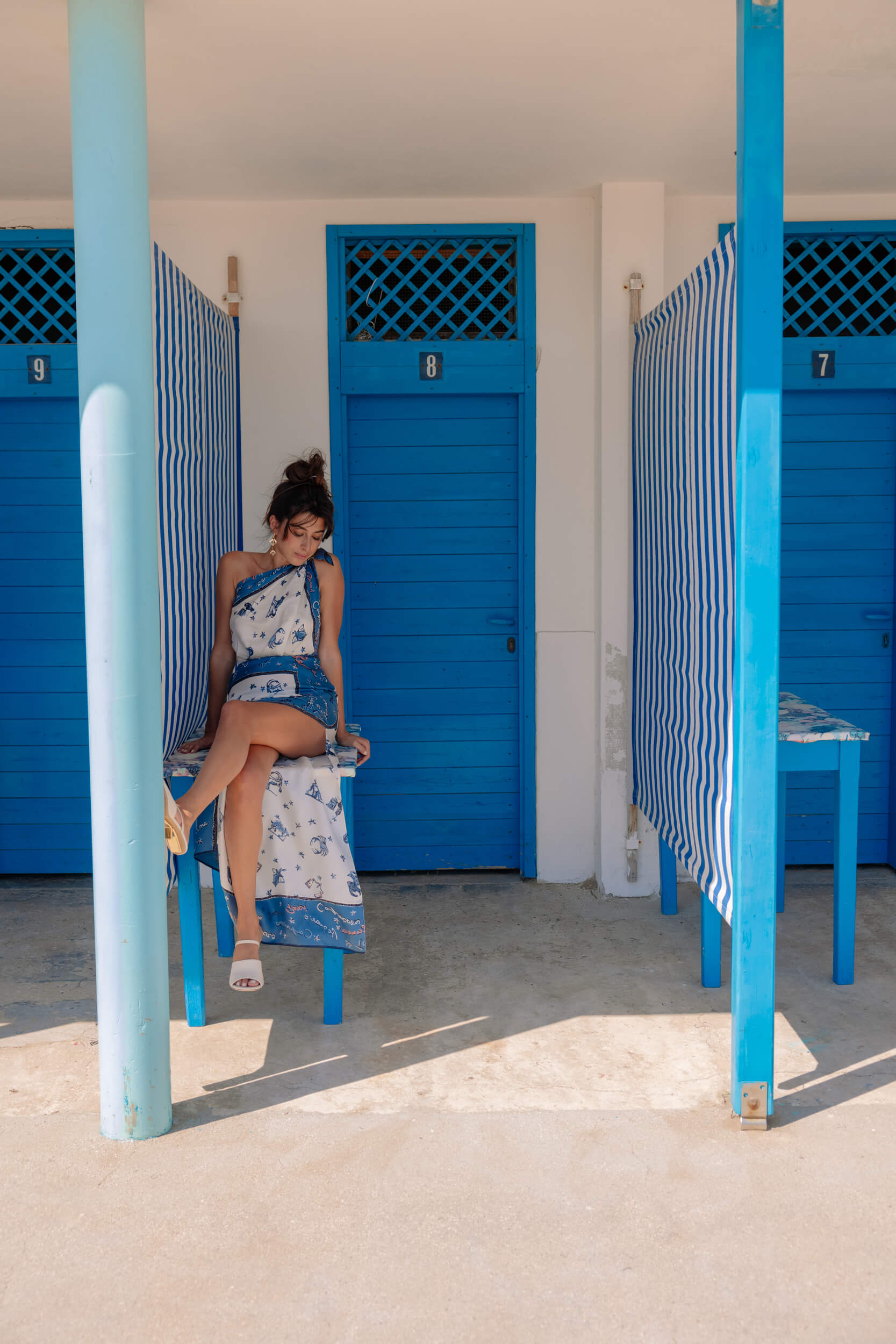 "Into the so-called 'unknown'"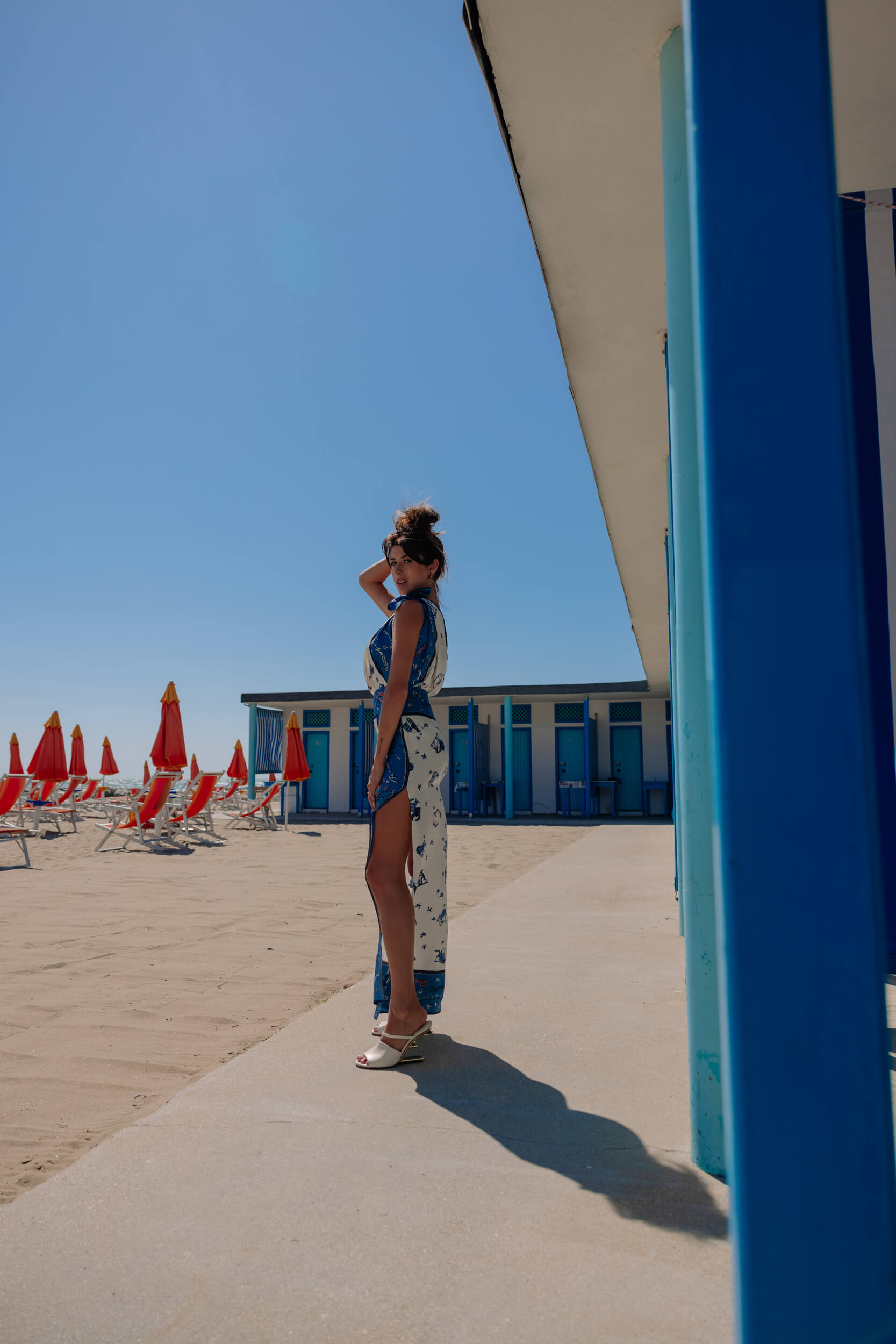 What makes you mad?
People who can't see others.
What does it mean to you to feel comfortable with yourself?
It means a lot. Certainly, it means accepting who you are, with strengths and flaws. Maybe it's those flaws that make you who you are. Perhaps we should be less harsh on ourselves and live with them serenely, which doesn't mean not changing but rather not living in anxiety about judgment.
What scares you the most?
This "performative society" that constantly demands you to be on top of things. On Instagram, it's always about showing the beautiful side, and happiness is the predominant emotion. This keeps you disconnected from yourself, not fully experiencing what's happening inside, anesthetized, and this makes us less empathetic.
Lack of empathy scares me.
What has been your biggest act of rebellion so far?
I have a strong sense of justice, and perhaps my rebellion comes out within this: I rebel in the face of offenses to dignity and rights, both mine and others'.
"Lack of empathy scares me."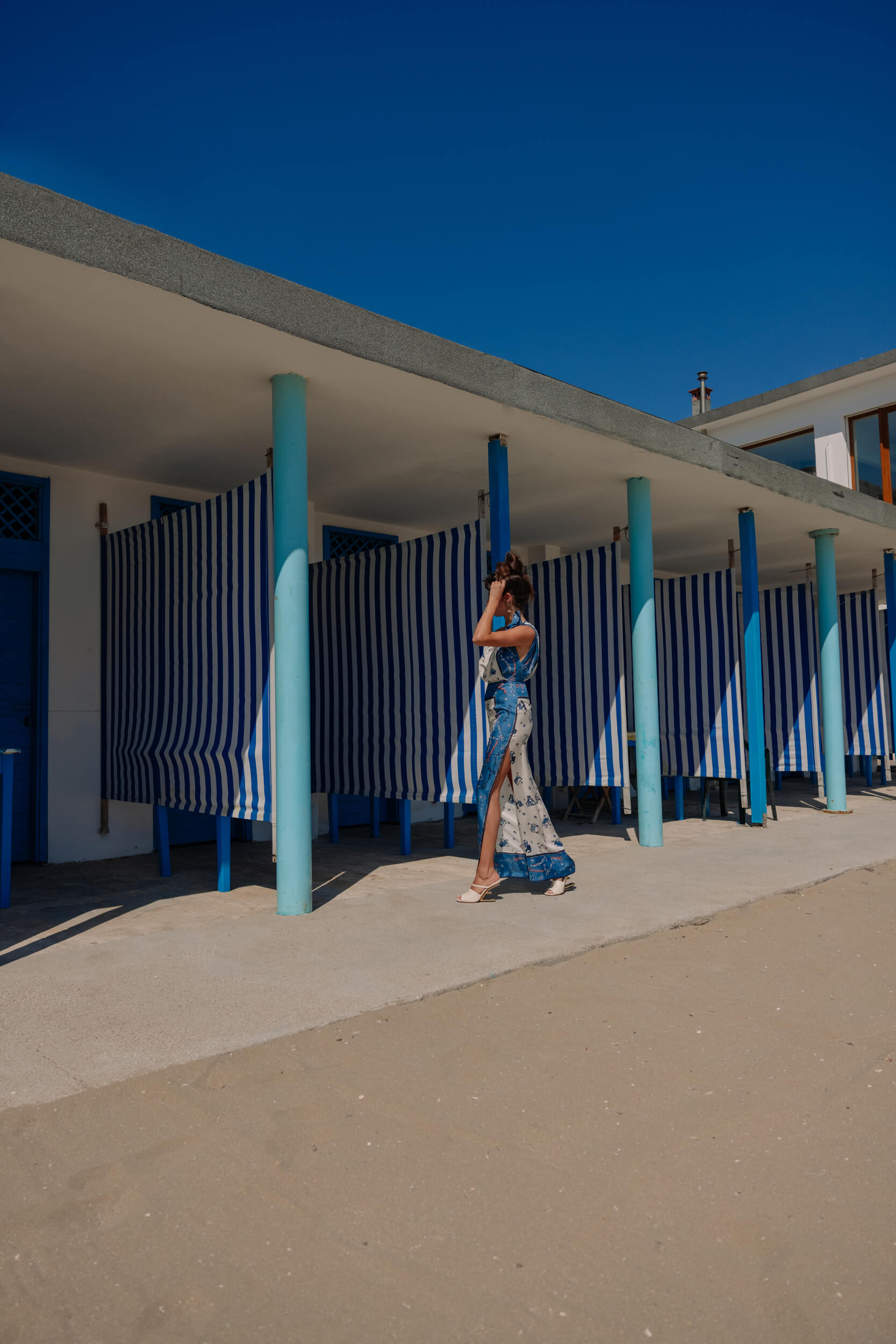 Does acting make you feel free? And how do you embrace this freedom?
"Free" is not a simple word.
Certainly, acting makes me happy. But I don't want to tie my "freedom" to the profession I hope to pursue or my achievements as an actress. To be totally free, in my opinion, means having a strong identity, which requires significant personal work. Acting has taught me the importance of "letting go," of being, of feeling, and this is certainly a great form of freedom.
What was the last thing that made you smile?
Thinking about how I answered question number one.