Living the world of makeup in all its facets. Editorials, beauty direction, and films. Makeup artist Nicoletta Skarlatos can do it all.
From "The Hunger Games" saga to "Free State of Jones," she can jump from a genre to another: the only important thing? The film must have meaning. Besides her work as a makeup artist, she finds the time to be inspiring all over the world with her lectures on health and wellness both within and without the beauty industry.
Discover in our interview more about her creative process, her inspiration and her take on CGI vs makeup design.
You do it all makeup-wise, films, celebrities, editorials, beauty director, which "love" came first?
My first love was to work with and for Chanel, The French privately owned company of the Wertheimer family, in the world and realm of cosmetics. Coco Chanel was an iconic woman, bold, creative and free in her self expression. She has had a profound impact upon my career.
Then I was hired into the Estée Lauder Corporation, the grand company of Cosmetics with its own extraordinary history and impact on the world of beauty. Over the years I have worked with various lines of theirs, most recently and most extensively with MAC for the film business, especially for all of the "Hunger Games" franchise, as well as several other films.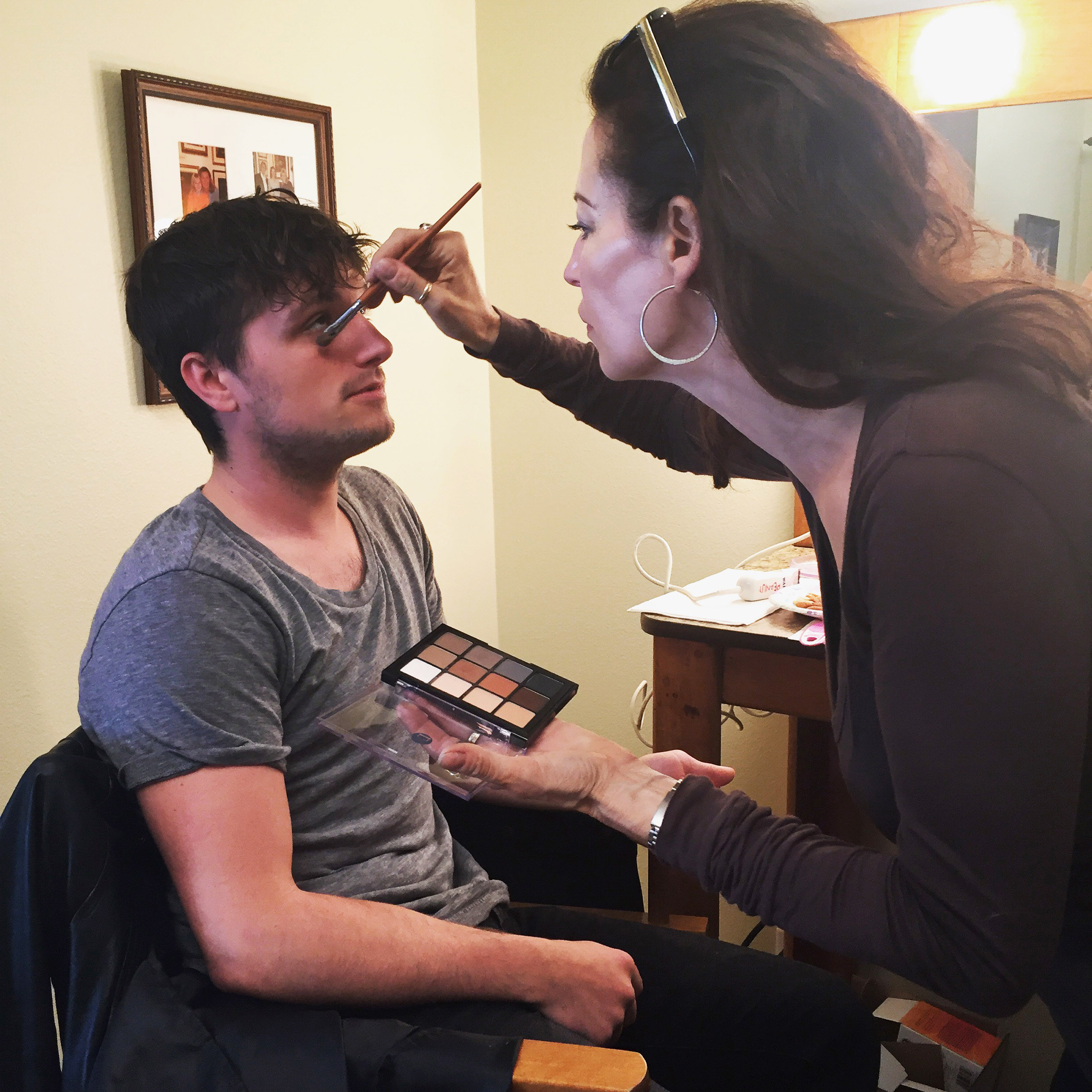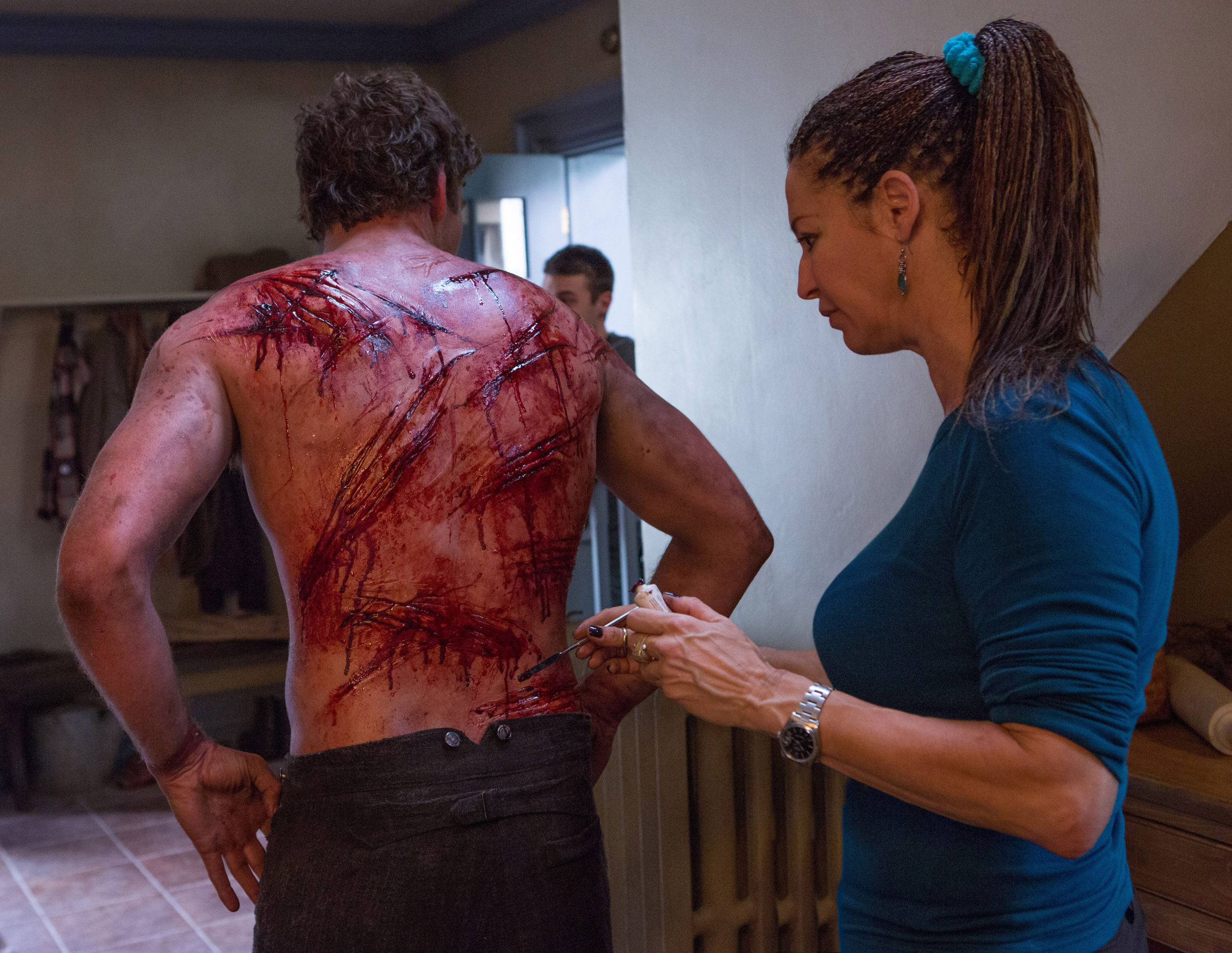 Where do you find inspiration?
I find inspiration in the beauty and configurations of nature. The natural sculptures that nature lays before our eyes on a daily basis. Each day I see new and extraordinary things. These elements inform my creativity when developing a character with an actor. Also when doing creative editorial shoots, mixing earth and painterly accents with the human form in a high fashion atmosphere. Colour, sculpture, and the greats influence me: (Too many to name) Caravaggio, Jean-Paul Gauthier, Jacques Fath along with the great iconic costume designer, Eiko Ishioka. Also many, many photographers and painters. The Louvre; Ancient Rome, Ancient Greece, Africa!
How does your creative process unfold?
This depends upon the specific project, and the freedom of creativity allowed and embraced by the creative teams as a collective: The Director, the Production Designer, and his entire artistic team, The Costume Designer; what the script entails. In short: cross-collaboration with all of the creative and artistic elements of a film. For my part, I do copious research. If it is a fantastical piece, such as was "Immortals," and "The Hunger Games," then I research ancient fashion, African face and body painting, tribal artistry, current and very fashion-forward editorial and runway looks. Mostly I use my imagination.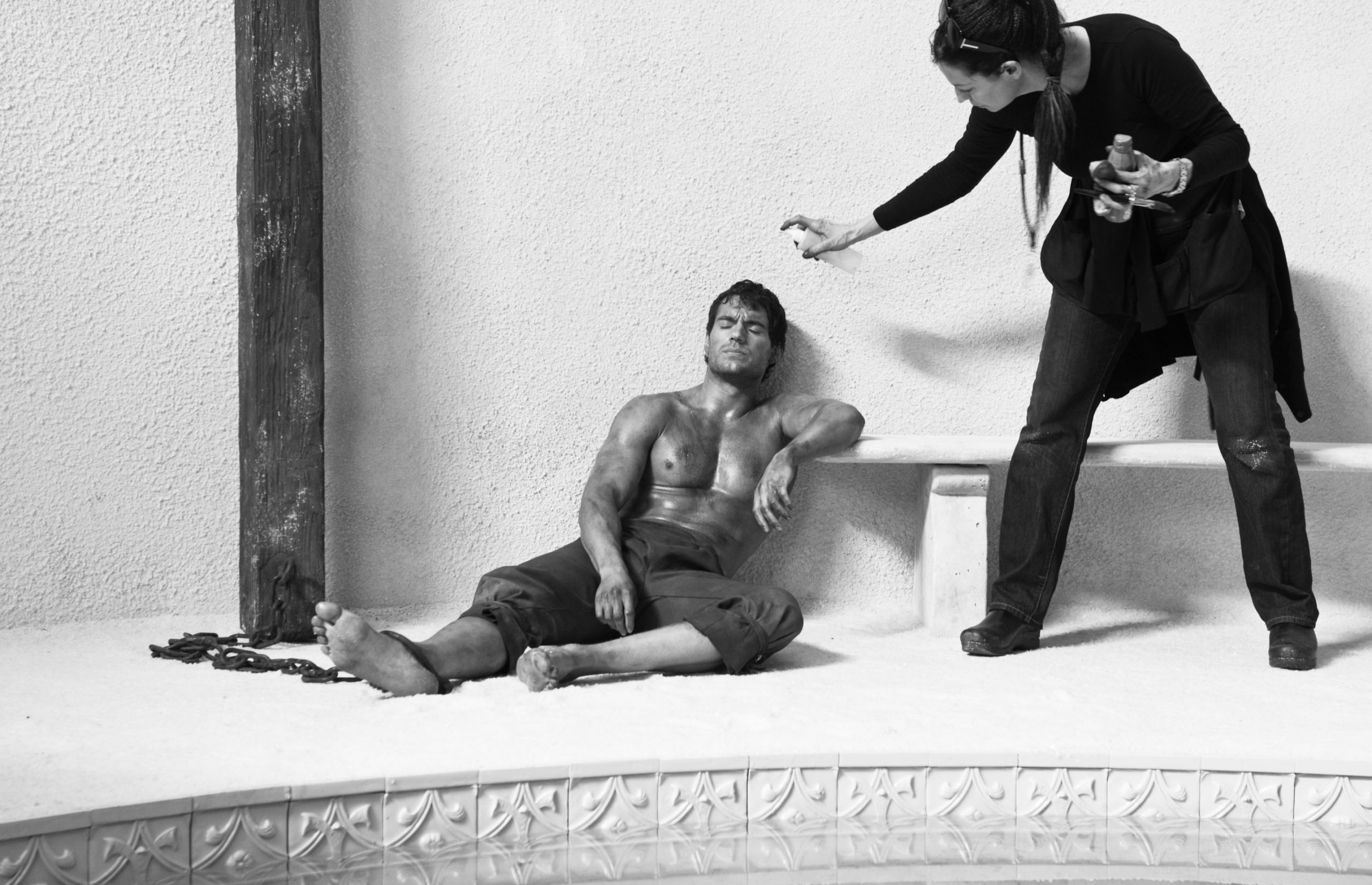 "cross-collaboration with all of the creative and artistic elements of a film."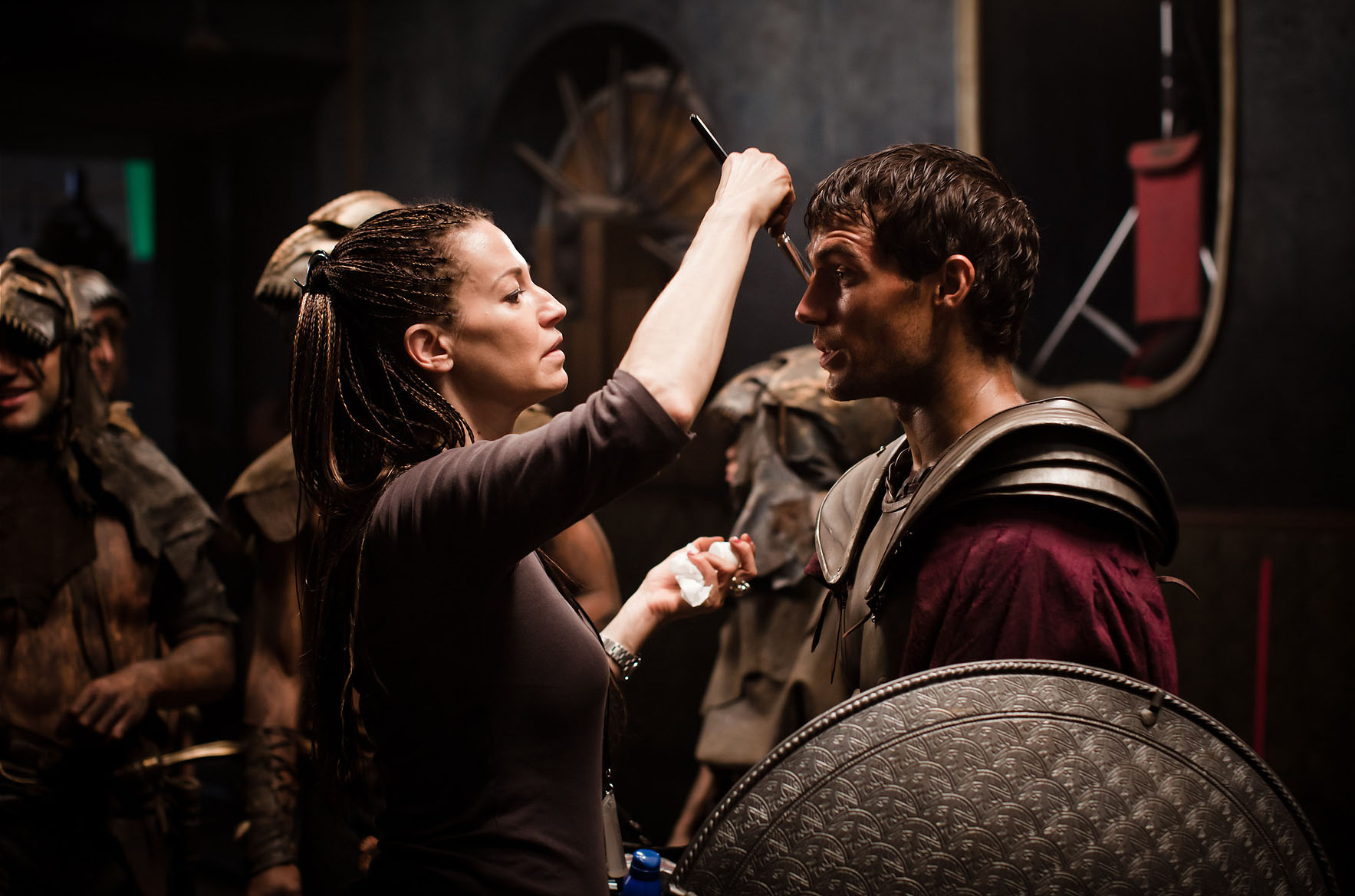 What was the most challenging part of your path so far and how did you overcome it?
Whilst filing "Mockingjay" 1 and 2 simultaneously as Makeup Department Head with partner Ve Neill, my mother suddenly and very unexpectedly died. Philip Seymour Hoffmann had died one month earlier and I did his makeup for the films. One year later during the "Free State of Jones," the Civil War Epic where I was the Makeup Designer, Prosthetic Designer a Makeup Department Head, my father also suddenly and unexpectedly died at the very end. These were great losses and great sadness for me, which I unconsciously repressed. These challenges greatly affected my health. I became again fully focused and connected with an always primary function of my life: Health and Wellness embodying mind, body and soul. Beauty and health from the inside out. I lecture globally on health and wellness both within and without our industry.
CGI vs makeup design, it's often a bumpy topic, what's your take on it?
To paraphrase a quotation two of the greatest practical effects artists in the world, Rick Baker and Tom Savini: It is not a "them or us" situation. These two are anything but anti CGI, as Rick Baker has said, "CGI is an amazing tool, and it is only as good as the artist behind it."
In my experience, when we shot "Pirates of the Caribbean" 2 and 3, the only makeup not practical/analog was on Bill Nighy's character Davy Jones, and his eerie entourage. Every other single bit of makeup on those enormous films was analog/ practical. The two married each other and complimented each other perfectly. This Is truly how I feel about the two: when done correctly, they are extremely complimentary and can enhance the final product.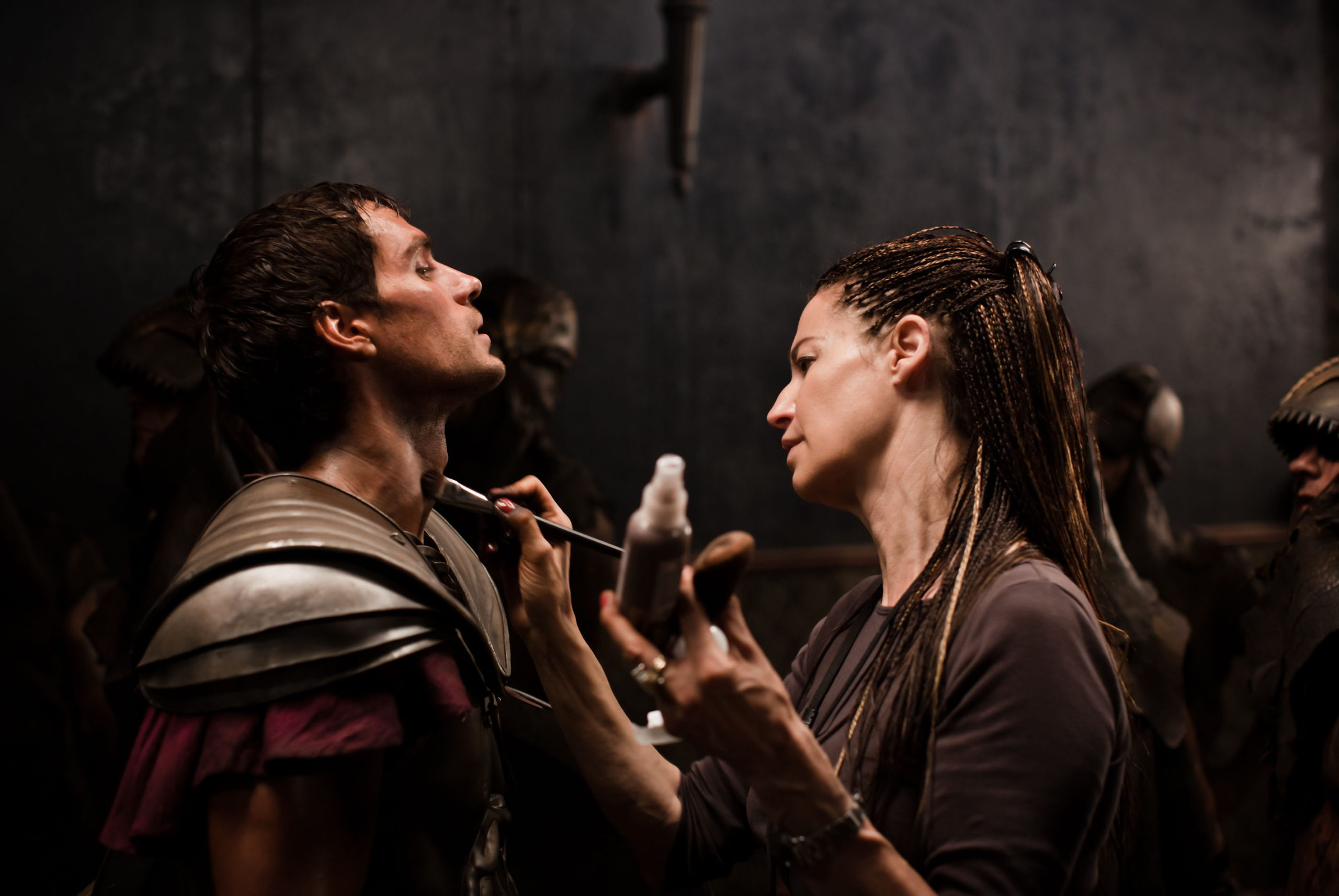 If you could choose just one beauty product for the rest of your life, what would it be?
My proprietary face, body, skin oil. For the outside Cod liver Oil (no flavor) in the AM and our Greek Olive oil int the PM for my skin from the inside out.
Your first beauty product obsession?
Chanel Brun #20 Les Sourcils (I shaved my eyebrows off as a dancer aged 12), and this product is the most perfect eyebrow palette every created…my obsession.
What does "feeling comfortable in your skin" mean to you?
I was blessed to be born into a Greek family, where one's sense of self came from and was nurtured from confidence emanating from within, rather than how one looked physically and what one had materially as the benchmark for "self". It means to have an inner confidence and sense of self-acceptance that allows for easy interaction with peoples of all levels of society and thus a satisfying understanding of one's self by one's self and for one's self.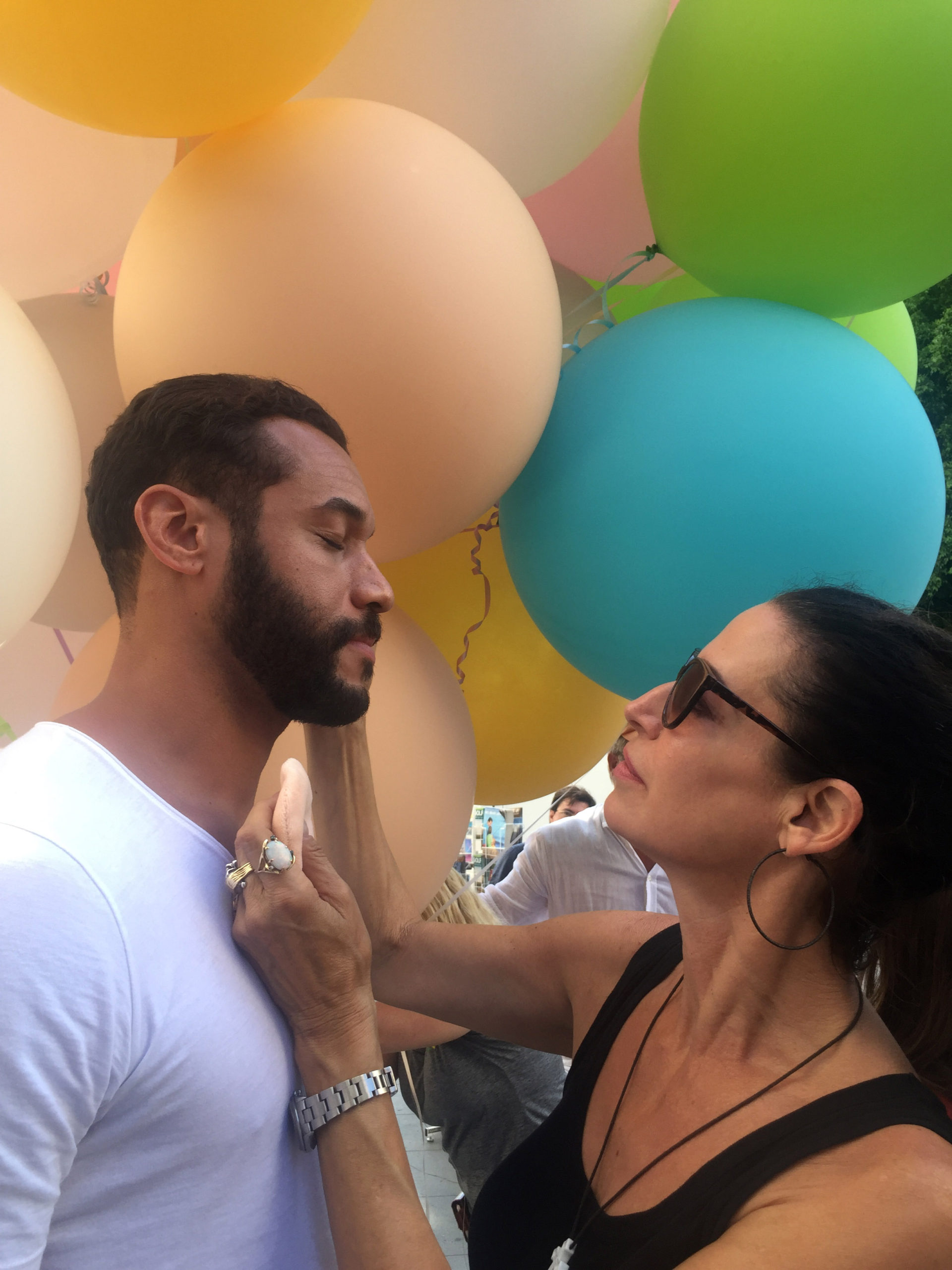 "It means to have an inner confidence and sense of self-acceptance that allows for easy interaction with peoples of all levels of society and thus a satisfying understanding of one's self by one's self and for one's self."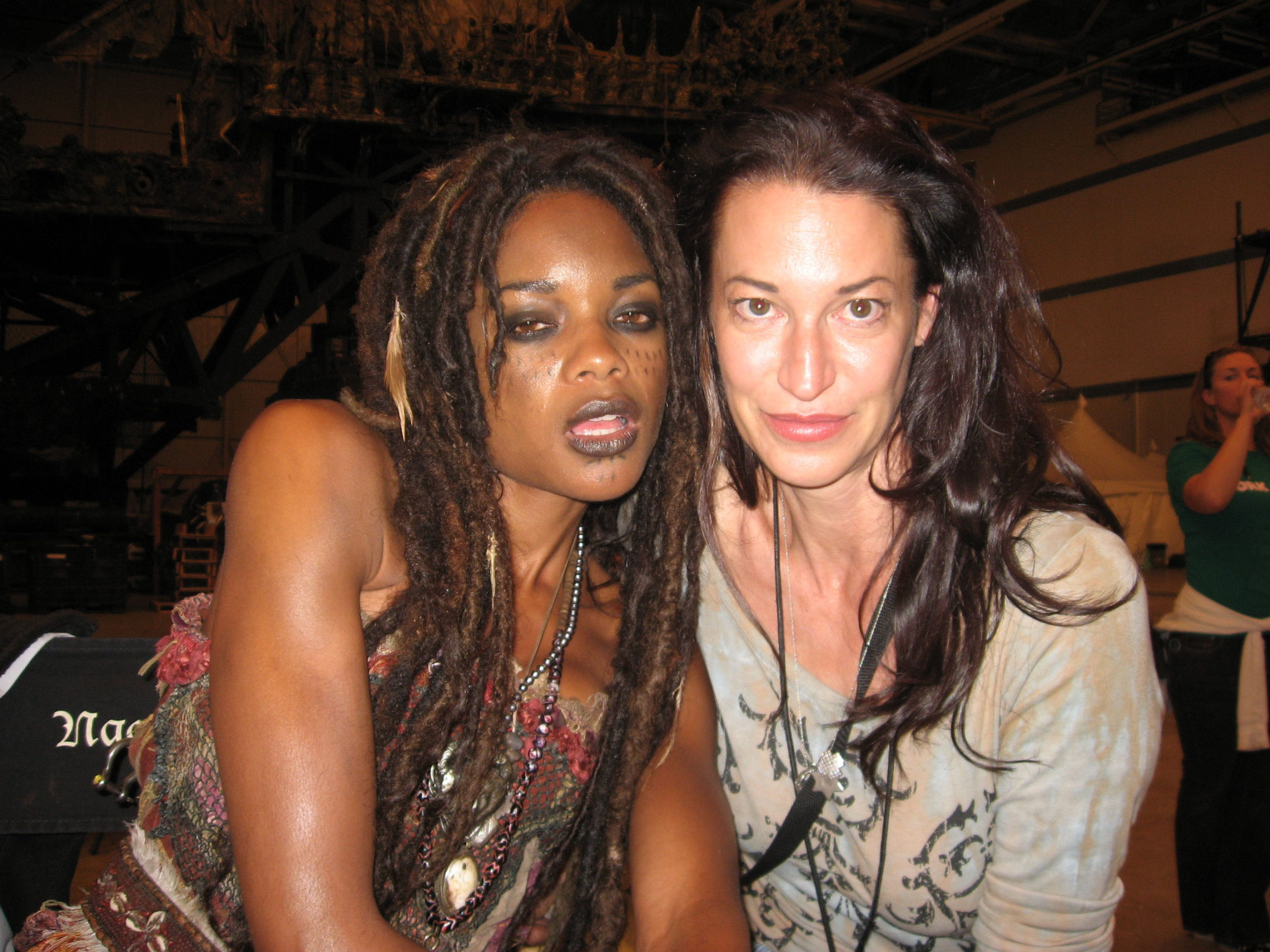 Your favorite cinematic beauty look of all time?
Hard choice!  #1 Monica Bellucci "Malena."
(Close tie 2 and 3, Rita Hayworth "Gilda," Ava Gardener; "The Killers")
Your favorite film genre to work with?
This is a difficult question to answer because I have been blessed to have worked on so many great and valid projects. I will say that I am very particular about my choices: the film's got to have meaning, history, a positive or thought-provoking effect on forward movement humanity. As well as just being entertaining! And I love all genres, except perhaps horror. I have designed a lot of gore for war movies and historical pieces, so that fills that bill!
What can you tell about your upcoming projects?
Of course, we have been in the midst of Covid 19, which has far-reaching effete for the industry. I have not stopped lecturing, educating and creating where future projects are concerned, but I believe that at present we are all in a holding pattern. I am working on a personal project, as well as contributing to the Mentor's project to help makeup mentees advance toward a successful future. Two other's in the offing, but again, we are all awaiting the protocol.