The more a public figure is under the spotlights, the more you have the feeling you know them.
The more you have this feeling, the more, oftentimes, you're wrong: because what we don't see sometimes can tell so much more than what we can see with our eyes.
This is also true for someone like Karl Lagerfeld, "The Kaiser of Fashion", who died in 2019 after a fashion career that made him earn, even while he was still alive, the title of "legend". An eccentric designer, a creative visionary, a lover of beauty in all of its shapes, and a man with a strong personality: Karl gave us some of the most iconic collections of brands like Chanel, Fendi, and Chloè, revolutionizing fashion in a subversive and unpredictable way and entering by right in the Olympus of history's greatest designers. Behind his iconic black sunglasses and black&white impeccable suits, there was a kind, melancholic and vulnerable personality.
Shedding some light on Karl's shadows, also thanks to the numerous testimonies of his entourage and illustrious friends and colleagues, Marie Ottavi wrote the biography "Karl": after a series of meetings with Lagerfeld in person, Marie developed a (positive) obsession for his figure and dug deep into his personality and life story. Touched by a difficult childhood, involved in a love affair that left an indelible mark on him, and with a will to revolutionize fashion both with small and more blatant gestures, Karl Lagerfeld presents himself, through the pages of Marie's book, in a new guise waiting to be explored. With Marie, we've had the chance to talk about Karl Lagerfeld as a man, as a human being, going beyond the figure of the designer and the genius, to delve into what Karl was and his legacy. Simply, but also, maybe for the first time, honestly.
Karl Lagerfeld was and keeps being an icon of the fashion world: after his death, several biographies dedicated to him were published and a Disney+ TV series is also soon to be released. Where does the choice to write about this character come from?
I met Karl Lagerfeld after the publication of my first book about Jacques de Bascher, who was an essential figure in Karl's life and contributed to the most novel-like part of his life story. Anyway, apart from this, apart from the research that I'd already made, after that encounter, Karl seemed to me a key to telling the story of the evolution of fashion. So, my goal was not only to talk about the character but also to characterize a slightly more picturesque and cooled-down view of current fashion.
As you say in the book, you didn't have much information available for your previous work about Jacques de Bascher, but when it came to Karl, you had maybe even too much of that. On this note, what were the phases of your organization process of all the material available?
To be honest, the huge amount of information I had wasn't always an advantage, in the sense that Karl would say different things from one interview to another, so it was all a matter of delving mind and body into all the archives, in the fashion and in the image, television and press ones. In other words, I had to filter this body of information, to then make a selection and find a balance.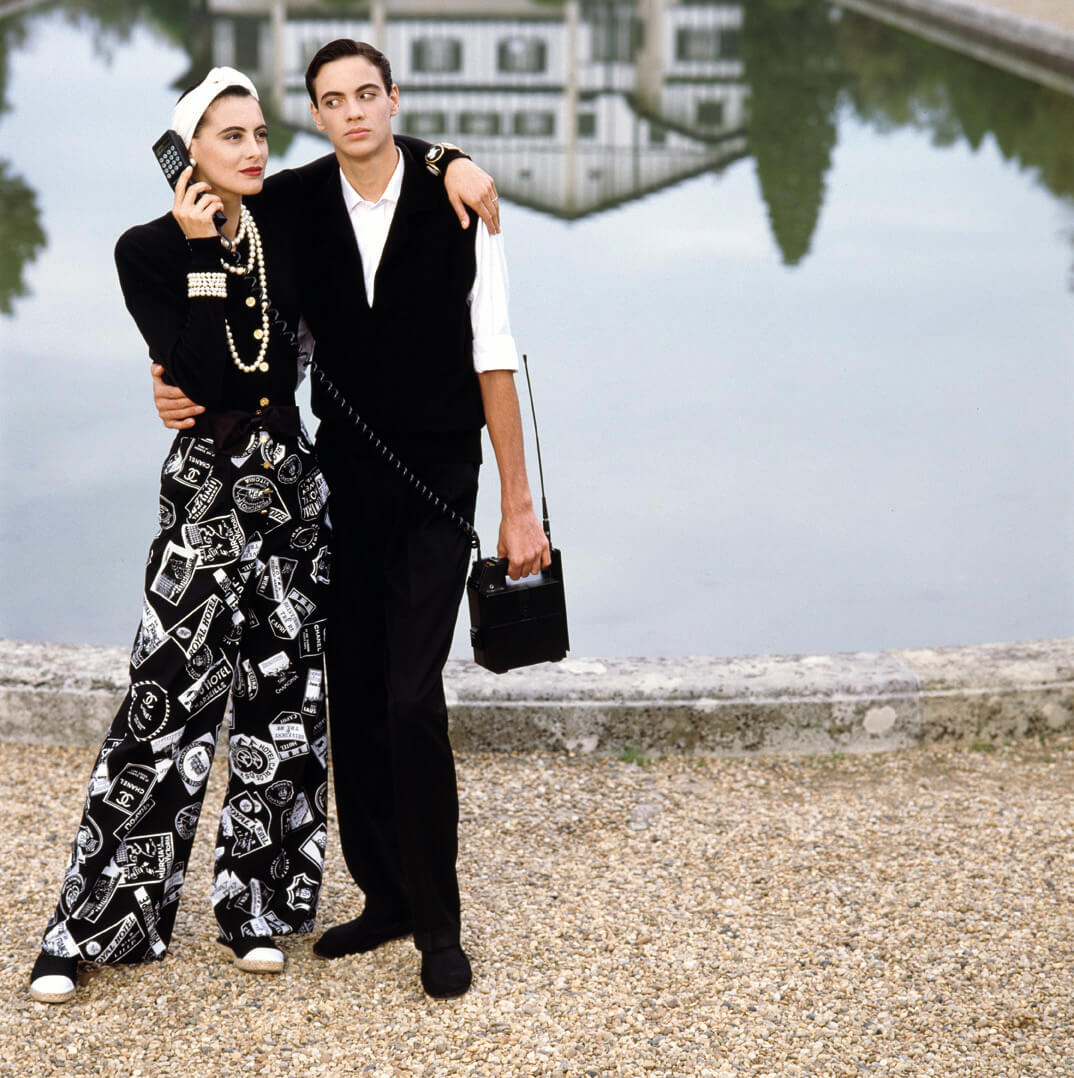 For as much as he's always been under the spotlight, I've always felt like Karl was a very nuanced, but also very secretive person: what aspect of his was the most interesting one to discover and bring out?
There were several aspects that fascinated me, starting from Karl's childhood and the delicate theme of Nazism that he, for a long time, kept hidden, but definitely experienced as a kid. Then, obviously, so many aspects that had been kept secret and I could unveil, like his relationship with Jacques de Bascher that I had already explored in my previous book, an extremely peculiar relationship, and also everything that happened after his death, which marked a slightly darker period in Karl's life, until the subsequent recovery of the light. So many aspects of his story, anyways, were a constant discovery.
Even though his vision has always been future-oriented, what emerges from your pages is a melancholic side of the designer, maybe also due to the difficult past that he's faced. Besides this, by the way, he was also a sensitive, exaggerated, and cultured man: what side of Karl has impressed you the most from a human point of view?
There are so many aspects of his personality that I found very impressive on a human level. First and foremost, I loved the fact that he was ambivalent and also a bit amoral, sometimes, a bit voyeur, bitchy, provocative, but at the same time immensely accultured. This made him very fascinating. When I met him, I was particularly struck by his generosity, an innate quality he had, and by the fact that, at the same time, despite he had an immense culture and a bulky presence, he was able to make you feel comfortable, without ever making you feel like he wanted to "crush" you, overpower you, he showed himself on a culturally elevated level, but never with the intention of crushing the other.
Also, the concept of love, or rather, the absence of love, has always been a critical point for Karl. What did you find out about this, while writing the book?
The absence of love, in my opinion, has never concerned Karl: he certainly embraced love in his life. If we speak about the absence of love from a physical point of view, then that's correct because Karl would self-define as asexual, and by the way with a great deal of courage in a time when it wasn't to be given for granted to be able to say it out loud. So, the kind of love between him and Jacques was very different from the standards, but it was still love and it was there, and I could see it from the fact that when we named him, Karl would cry. This melancholy, this sense of absence of Jacques after his death, tormented him for a long time. When I asked him what connected him to Jacques, he answered, "the difference", and this struck me because I understood that, perhaps, that's the essence of the purest and truest form of love. Karl has brought love with him throughout his whole life. For so long he's tried to escape sadness and melancholy, but he's never made it.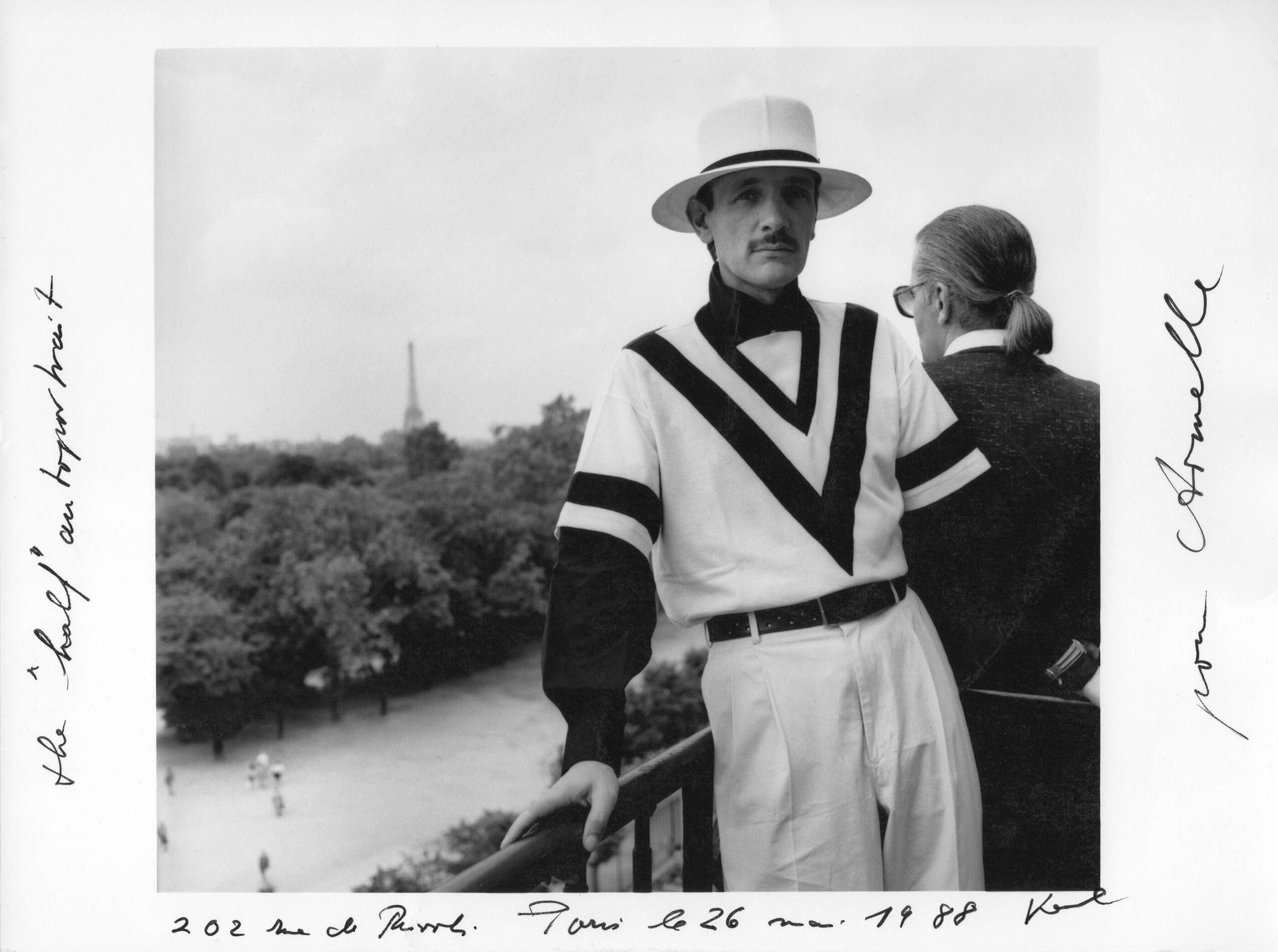 "When I asked him what connected him to Jacques, he answered, 'the difference', and this struck me because I understood that, perhaps, that's the essence of the purest and truest form of love."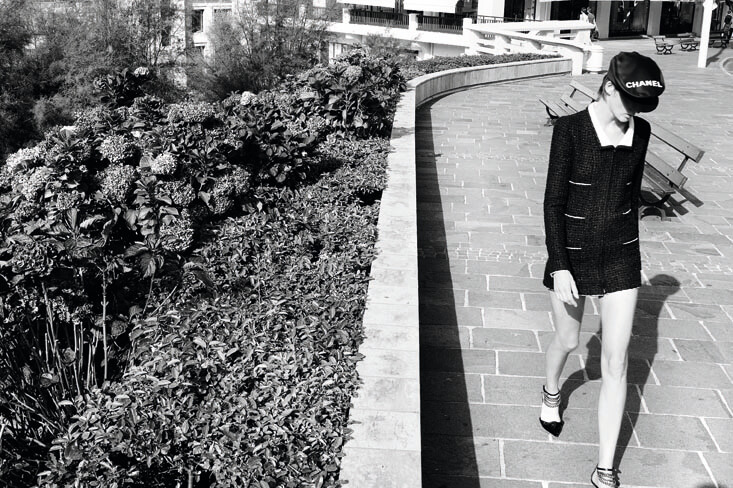 What kind of relationship did you build with Karl during the writing process? How did it develop over time, considering that you've met him in person?
To be honest, my opinion hasn't really changed: the idea that I had stayed the same and affirmed in the moment of my encounter with Karl, even though, and I'm very proud of this, when we met, he really opened up, showing a much more sensitive version of him and unveiling things that he would have wanted to keep secret. However, generally speaking, he was characterized by deep loneliness and deep coldness; as a personal weapon, he would cut ties with everything that made him vulnerable, and maybe he never even wanted to self-analyze or go to therapy to understand his deeper self, he always wanted to close his eyes ahead of everything. However, what surprised me was the fact that, when I met him, he revealed a great and unexpected sensitivity and also talkativeness that was much more than I expected.
His anti-conventional and unpredictable approach to life was also reflected by his approach to work and his creations. After meeting him and through the several testimonies featured in this book, how would you describe his artistic and creative revolution?
Probably, style-wise, Yves Saint Laurent was someone who also faced similar, if not bigger challenges, but we must not forget that Karl Lagerfeld has a long resume rich in risks. For example, he was the first one to put out ready-to-wear fashion: he could have totally just devoted to old-style haute couture, but, instead, he decided to embrace the ready-to-wear world. Then, for quite some time, he worked for more than one brand at a time, which was very frowned upon at that time, and he often made choices that were considered tasteless: for example, he chose to favor a porn actress during his time in Fendi. He was also the first one to identify the Maison for which he was working with one specific model, in his case Inès de La Fressange, whom he recognized as the only model with a strong personality ideal to represent Chanel. His have been small, but great revolutions, a very new approach to the fashion world.
Speaking of testimonies and interviews for this book, was there one, in particular, that struck you? If so, why?
There were several. First and foremost, Jürgen Doering's and Bruno Pavlovsky's. The latter is Chanel's CEO, while the former used to work for both Saint Laurent and Lagerfeld at the same time, and he was the first to do something like that, thus offering a different point of view on the two studios. He was a very sensitive man, and my conversation with him has had a very impactful role in my writing process. Then, there was also Carolina di Monaco: I visited her at her house, she opened up a lot with me, and she was one of Karl's best friends, so an endless source of anecdotes. Bruno was very honest with me, too, and he told me much more than I expected, we had fun, and we joked a lot together.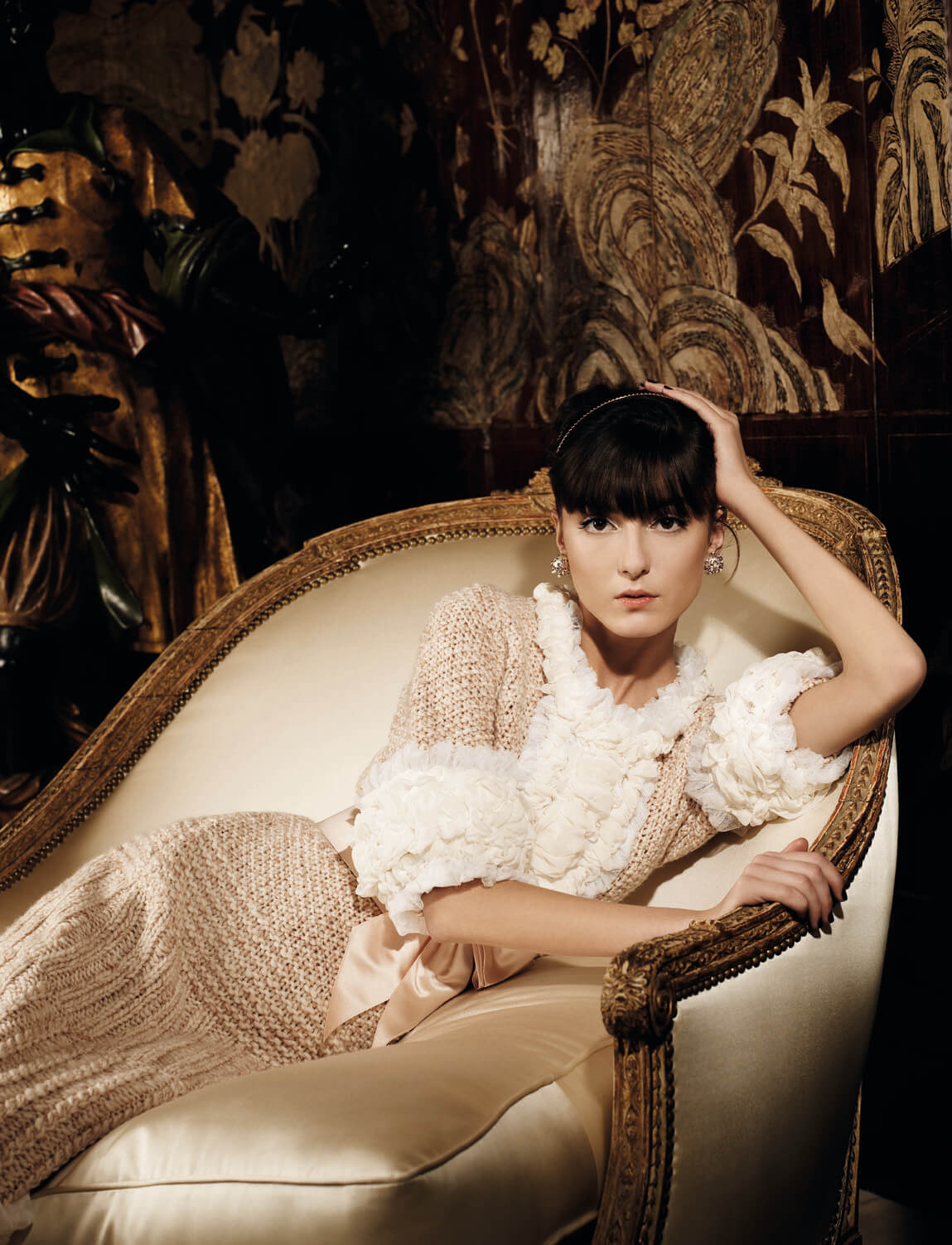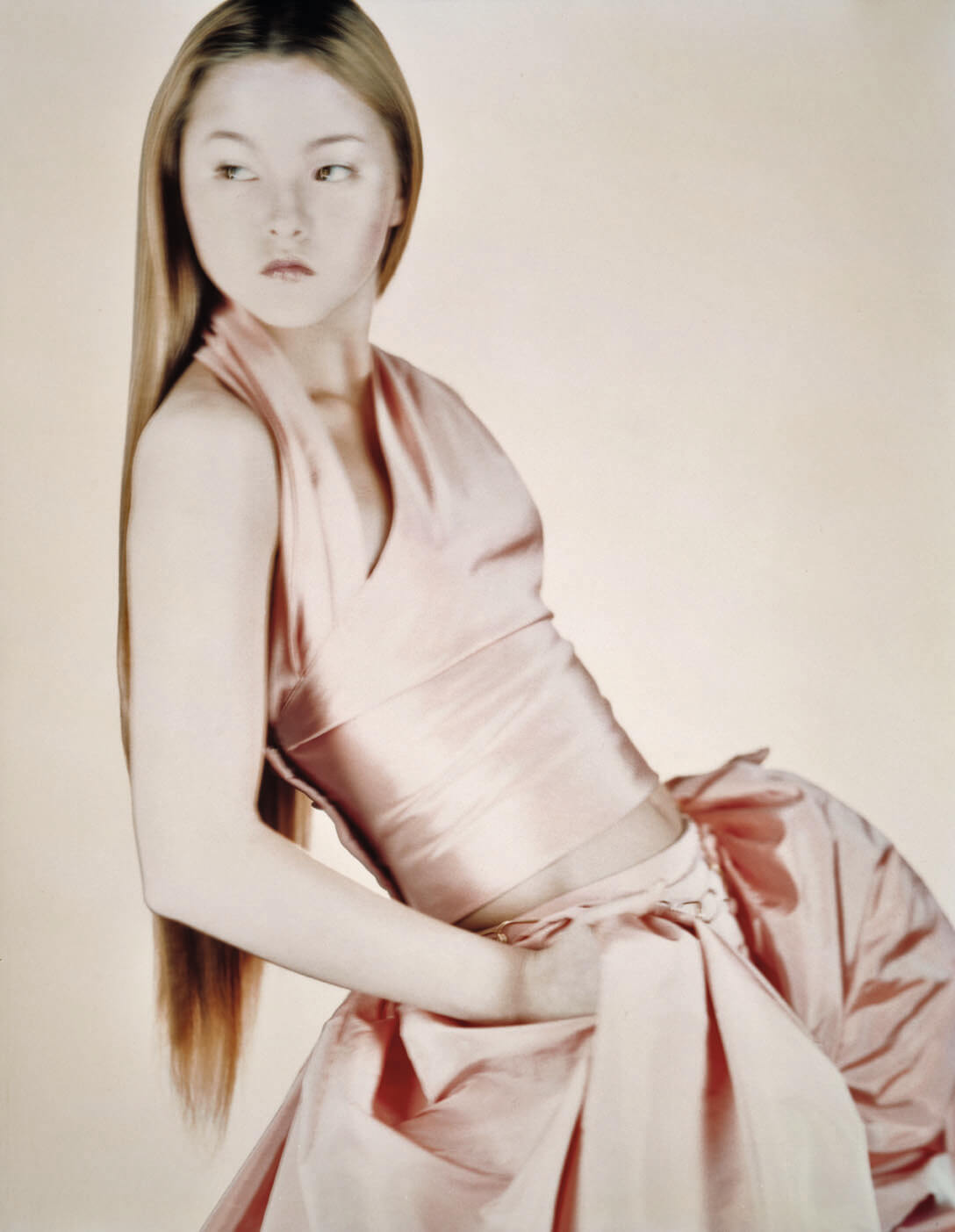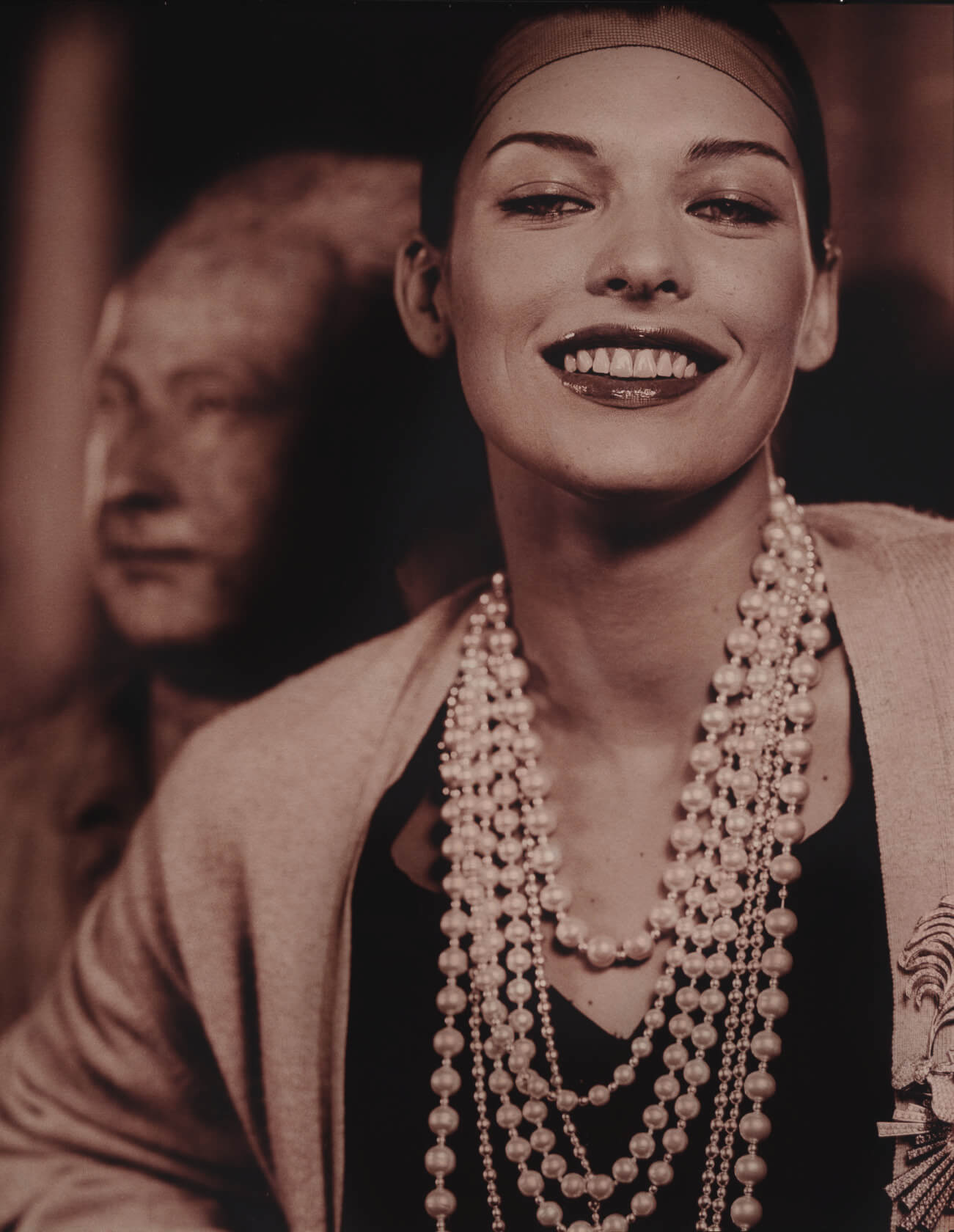 "His have been small, but great revolutions, a very new approach to the fashion world."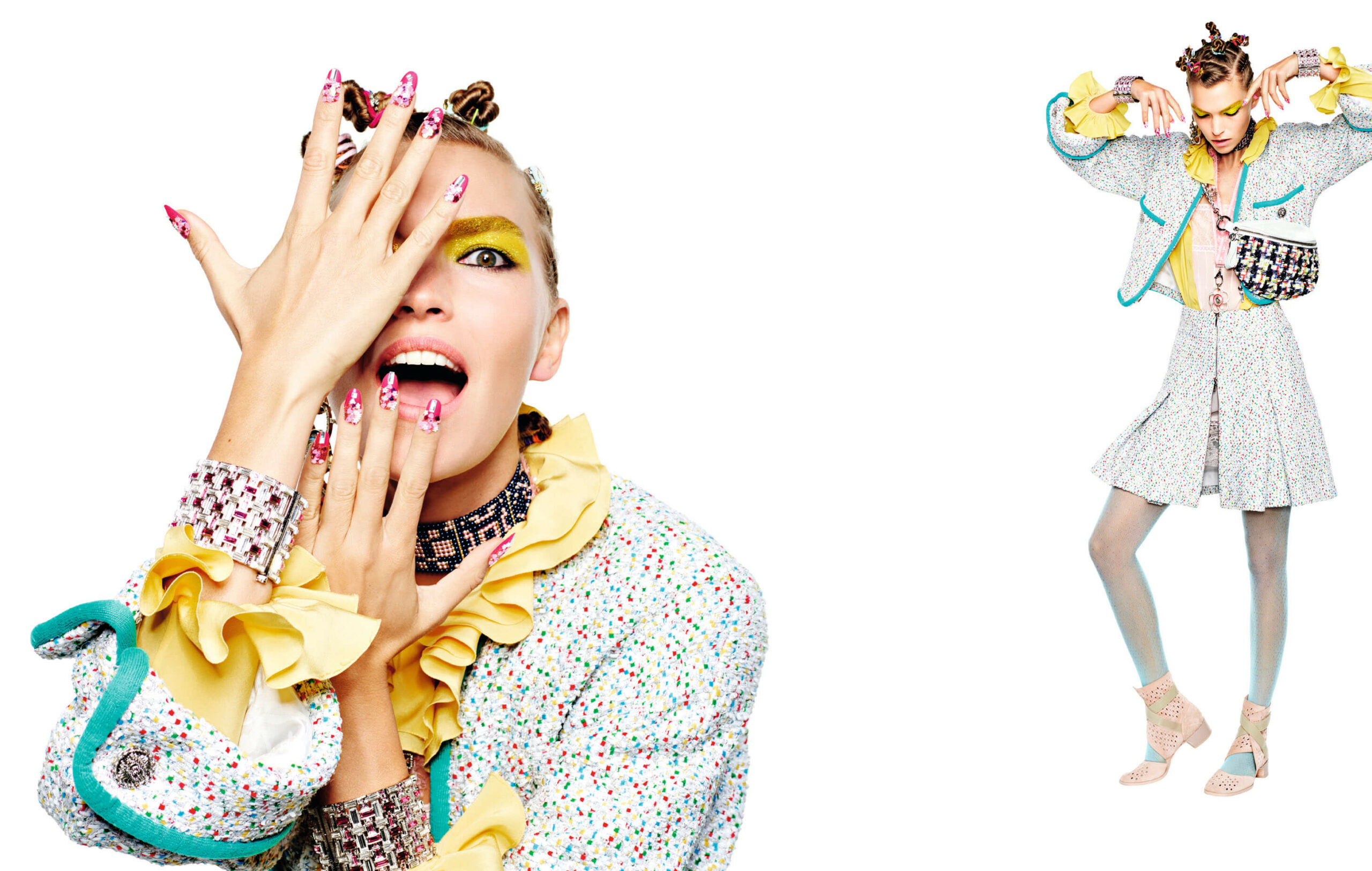 Is there one collection by Karl Lagerfeld that particularly impressed you? I've always been fascinated by the set design of his shows, and I still remember the one he put up for Fendi at Trevi's Fountain in Rome.
I don't know if I can choose a specific collection, but my favorite Karl era is Chanel from the 80s to the 90s, for sure, especially when he got a little bit carried away by the "bling bling" trend [laughs]. Probably, now I would find that kind of approach to the hip-hop culture that he adopted at that time shocking, now I would maybe turn up my nose at something like that because I can recognize it was an act of appropriation of a culture that didn't belong to him. However, I loved the "gold" look of his lines of that era.
How do you think Karl Lagerfeld's icon will survive the passing of time, also if you think about how obsessed Karl was with this topic?
I could never know what will survive of Karl, but I can tell you that if he was still alive, he would probably have lots of issues with social media. Especially in a time of "cancel culture", I think that Karl would have been canceled the very moment he would have created a Tik Tok profile [laughs]. In French, we use an expression that's a bit vulgar, we say "grand gueule", which however perfectly describes Karl and his "big mouth": he would express his thoughts on so many things, unrestrained, and I have found myself disagreeing with many of Karl's points of view, especially his ideas about women, which were very controversial and with which, luckily enough, almost no one agrees. Anyway, it's also true that, as of today, we don't have a personality who's as brave as to be so much "grand gueule", ruthless, sharp, uncaring.
Lately, Vogue's "73 Questions With…" format is going viral, and there's an episode featuring Anna Wintour where it's so obvious that the interview had been set up and orchestrated before filming, to joke with the most bizarre aspects of her personality (which isn't easy at all); I mean, perhaps that format lacks someone like Karl.
I wouldn't know, to be honest, how our younger generation could have supported him, but a personality like his is really what we're missing right now.
What memory related to this book you're fond of the most?
The moment in which I met Karl and I could finally ask him something more about his relationship with Jacques de Bascher. More than once I'd been told that it would have been an almost impossible interview because he would never open up about that kind of topic. When, instead, I got the call and they told me that Karl had accepted to talk to me about that, it was a great emotion. I vividly remember that, after the interview, when I was riding my scooter on my way home, I was so scared to get into an accident for the simple reason that I had the whole interview recorded on my phone and so, if they had hit me, it would have been a catastrophe because a treasure would have gone lost… I couldn't wait to get home and secure it! [laughs] From this episode, obviously, came the book, so when I think about the book, I can't but look back to that moment, which was crucial to me.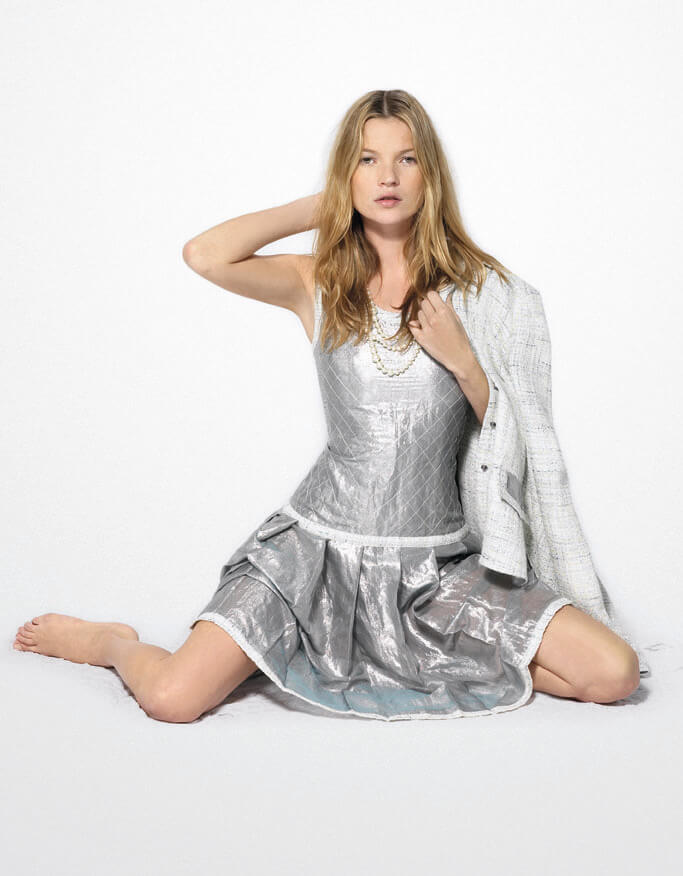 "a personality like his is really what we're missing right now."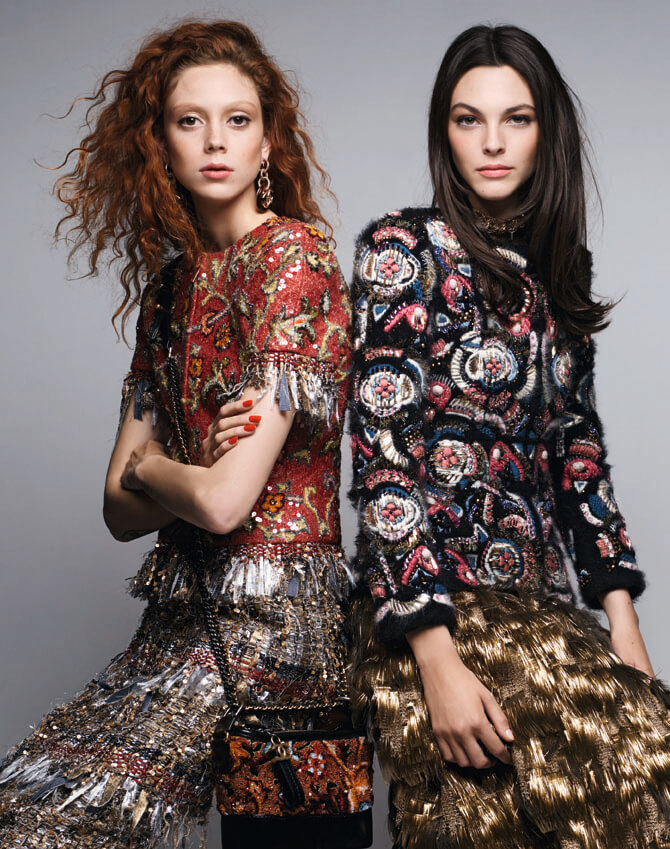 Writing is also a deep process that, in one way or another, gives us a chance to get a better understanding of ourselves. Did you discover anything new about yourself while writing "Karl"?
The most important thing I discovered is that I'm way more workaholic than I thought. When you write about someone, you 100% empathize with that person, or you can even become obsessed with them. When I started writing about Karl, I developed an obsession with his life to a point where, when I would join social events and chat with some acquaintances of mine who would speak to me about their lives, I would think: "Who cares, I only care about Karl" [laughs]. The book's writing process was really a tête-à-tête, which gave me self-confidence.
Karl Lagerfeld once called himself "a sort of fashion nymphomaniac". What do this concept and this world represent for you, instead?
What I love the most about this world is its extravagance, but the most extraordinary aspect of fashion is that thanks to it, we can all develop a greater awareness of the evolution of humanity: women, men, society, economy, and history. And all this happens through a key that could seem frivolous, but it's actually extremely faceted.
The book on your nightstand right now.
On the very occasion of my trip to Italy, I started reading "Corsair Writings" by Pasolini, a collection of articles that I have in the portable-pocket version; in Paris, on the other hand, I'm about to finish an essay called "What Artists Wear" by Charlie Porter, which I'm really enjoying.
Which figure do you dream to write about in the near future, both from and outside the world of fashion? Do you already have plans?
Right now, I'm actually working on a screenplay about the topic of homosexuality in the 70s/80s; I can't unveil much about it, but I can tell you it has nothing to do with fashion. At the same time, I'm looking for my next subject.
Thanks to L'Ippocampo Edizioni.
Credits Cover Picture of Marie Ottavie: Matthew Oliver.
Pictures of the article from the book: "Chanel. Le campagne di Karl Lagerfeld" (2018), published by L'Ippocampo Edizioni