Ambition. Strength. Courage. Desire to put herself at stake, challenge herself, and set new goals.
Luisa Berio is a river in flood, a woman full of energy and new ideas. Between life and work experiences abroad, and her Rome, which has adopted her with all her virtues and faults, Luisa has tailor-made her profession, that of the location scout, a figure capable of uniting the worlds of cinema, art, music, and accommodation in an ensemble of collaborations and synergies that would be impossible to put in a non-endless list. So, she's the one telling us about her world.
A career that is constantly evolving, almost impossible to capture in a snapshot, but we did try.
How did you become a Location Scout/Manager?
I've been dealing with public relations, events, and photoshoots for many years now, I started in Ibiza in the '90s and then took my know-how to the very first design hotel in Rome in the early 2000s, where I developed a field that, at the time, was still unknown in Italy. For almost 20 years, es. Hotel has been the reference point for artists from the world of music, clubbing, fashion, cinema. Something that was way beyond simple accommodation. In this way, I could witness lots of productions that used a hotel in a very unusual way: as a location.
Lockdown made me re-think my job in another guise. Together with my dear allies, I offered my knowledge to other realities in order to support myself while considering a new perspective and starting new paths.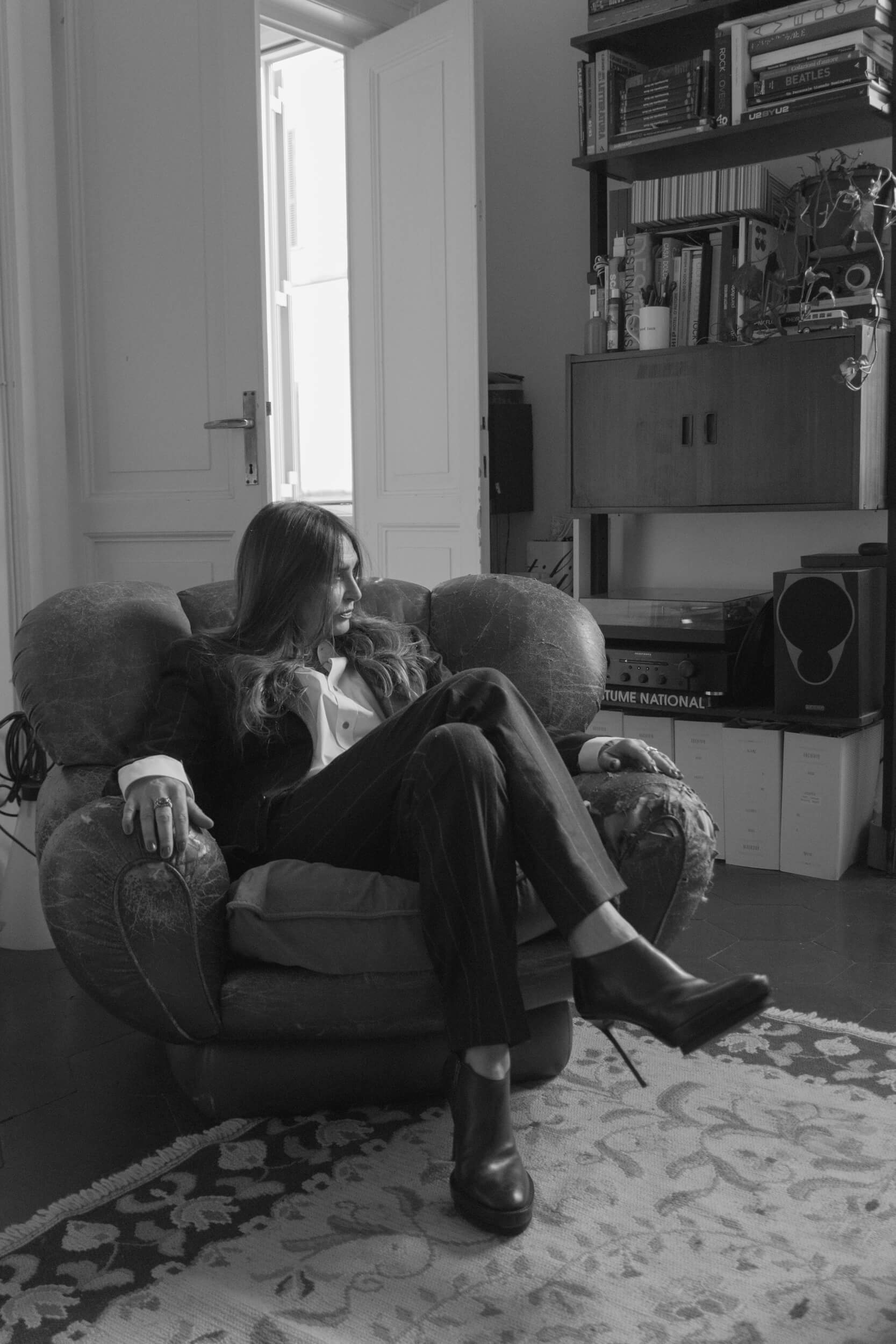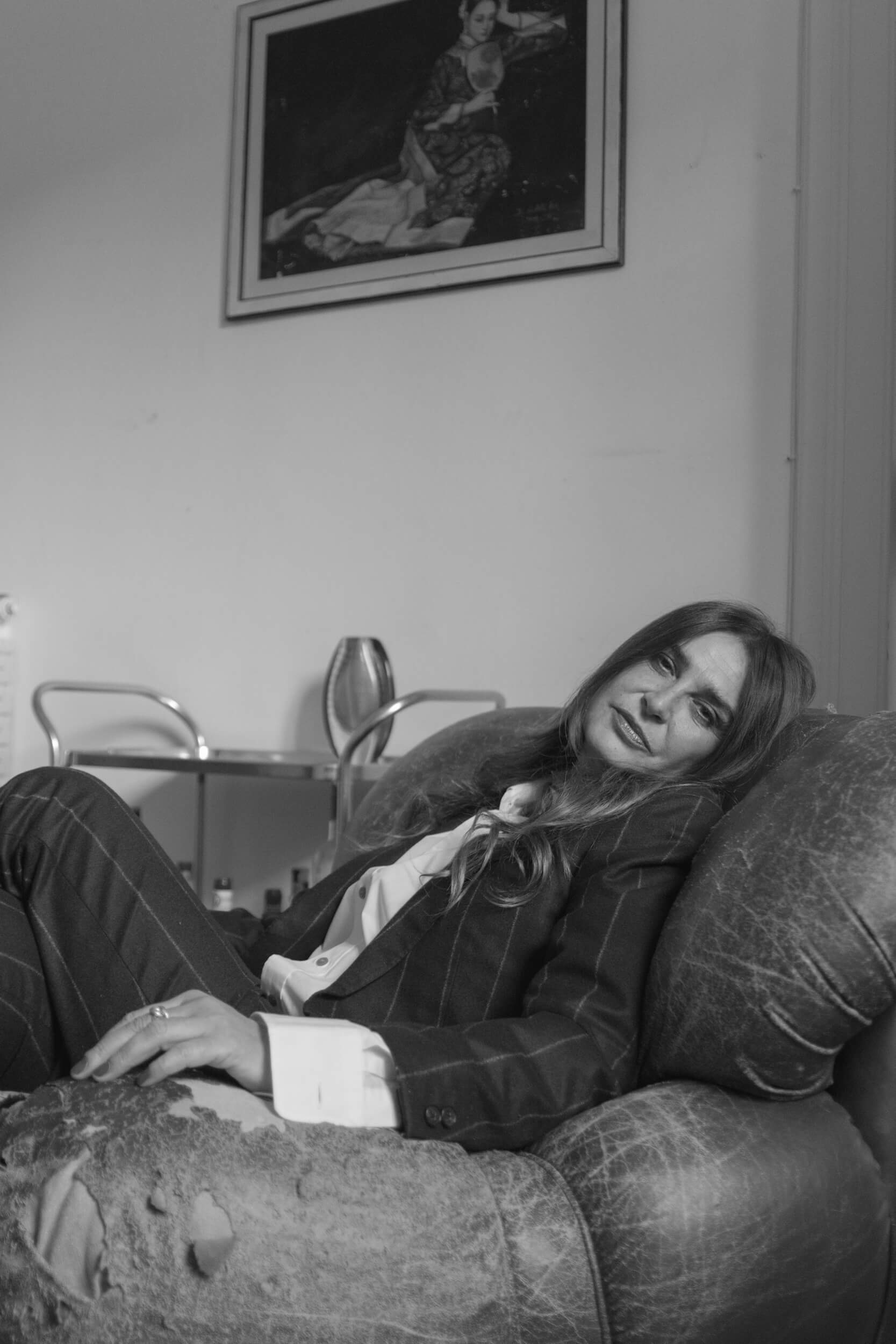 You daily have to do all forms of art, but what's your favorite one? Or the one you feel the most comfortable with?
Music, for sure, it's my passion. I listen to it a lot. I love to bury myself in art, I often visit exhibitions and attend events in art galleries. I love design, my whole house is furnished with vintage pieces found in markets. It's one of my many passions.
Where do you find inspiration in your everyday life?
I believe that curiosity is, more than anything else, the engine of every research and inspiration. I love contamination. From vintage to music, fashion, it's about grasping the details.
In a scene like the art scene, that's continuously evolving, what are the difficulties that you encounter more often and how do you face them?
I think difficulties can be defined as challenges, it's essential not to stop putting yourself to test, experimenting. You always encounter them when you put together two worlds that are not used to communicating with each other.
I have a huge passion, a great sense of responsibility towards whoever reaches out to me to develop a project. I always believe in it, especially when I think I can make a difference with my background of experiences.
"…it's essential not to stop putting yourself to test, experimenting."
The most significant artistic encounter you've had so far?
I've been lucky enough to meet so many people in my life. Each of them has influenced my choices for sure. Every person I've had the privilege to meet along the way then has become part of me. I'm proud of having exchanged ideas with many experts, one above all Stefano Senardi, a childhood friend (of mine), who taught me so much, and it's also thanks to him that this world has welcomed me.
The collaborations of one day, one month, or one life, mean a lot for the synergy and warmth that can make you a better person.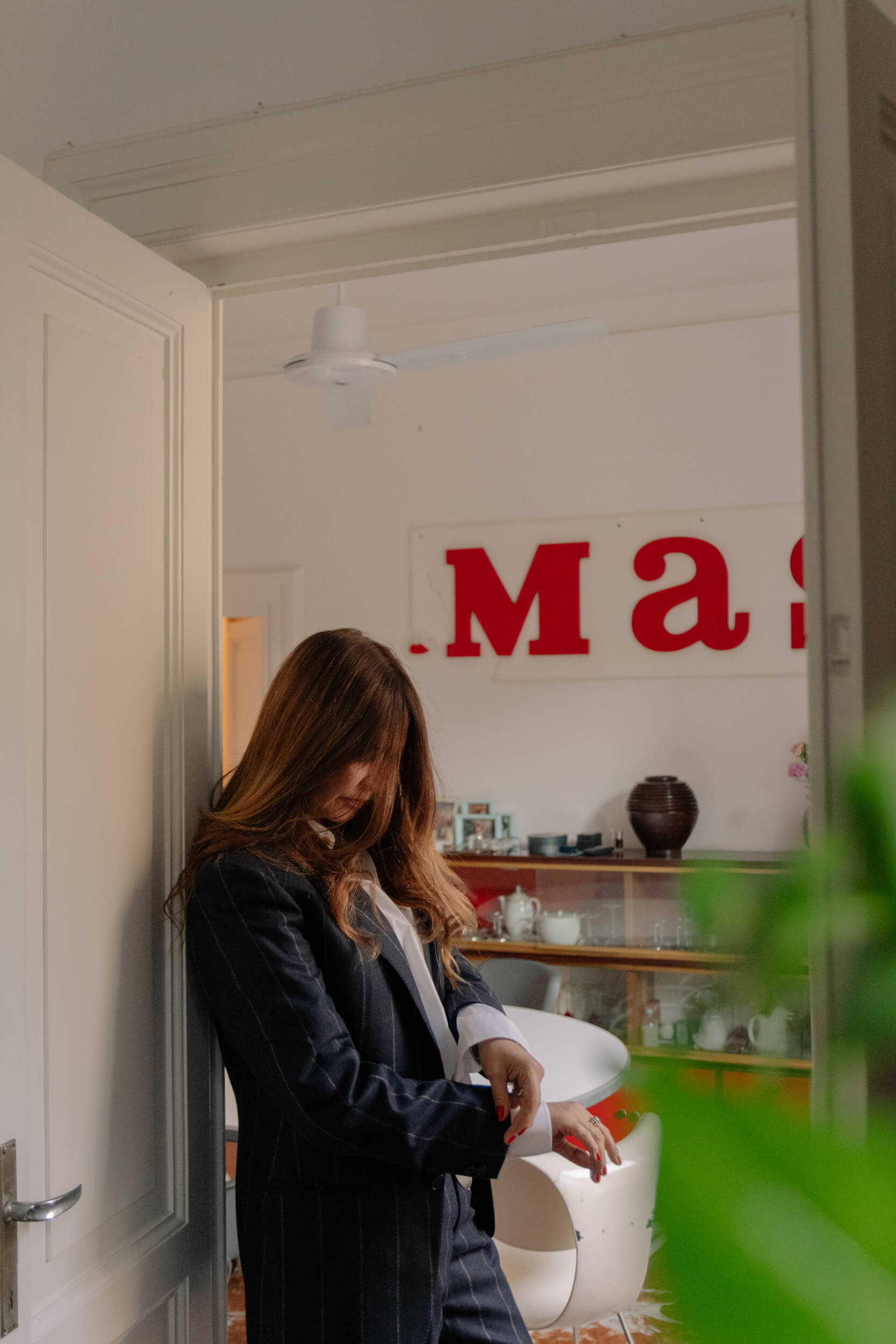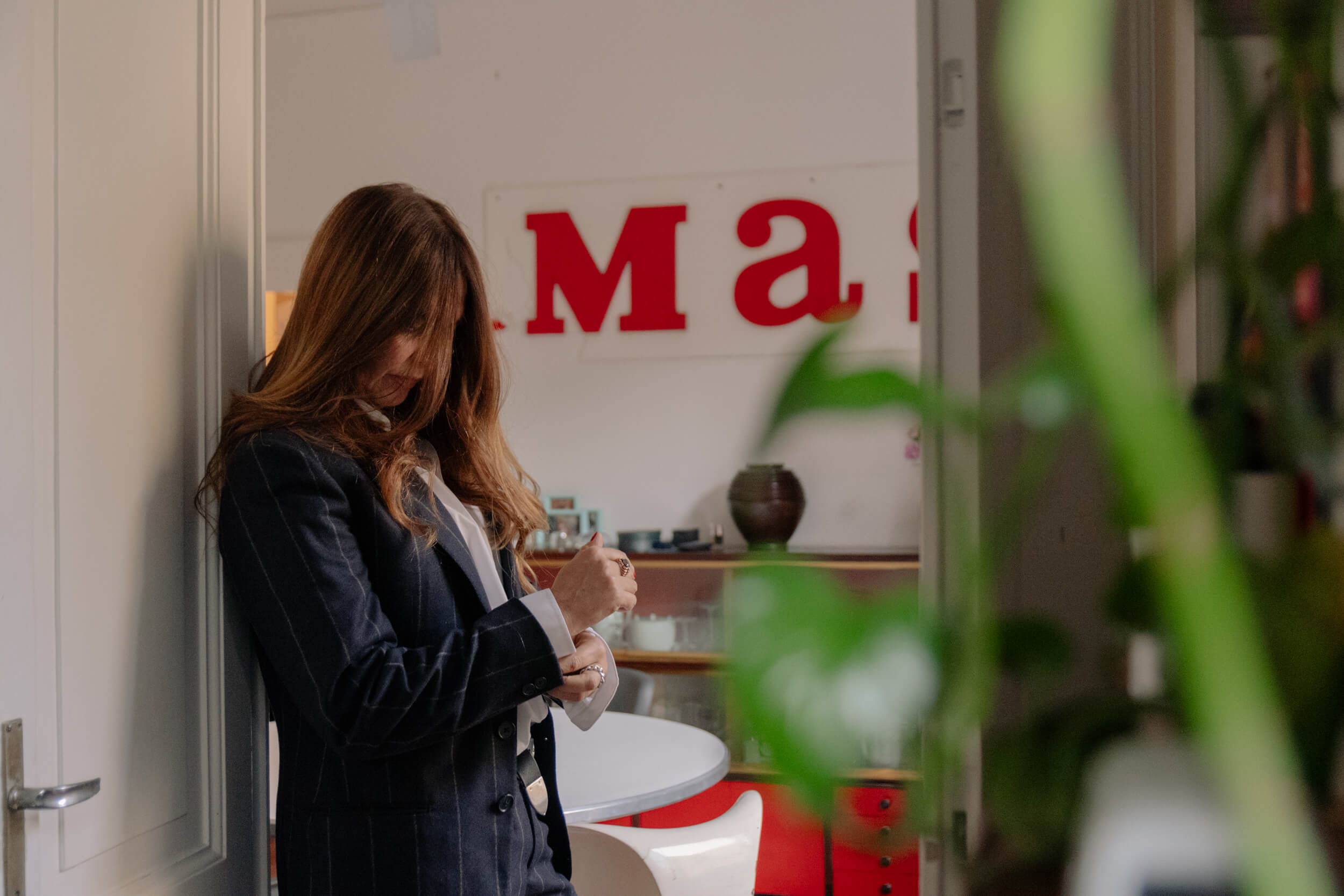 Can you tell us about your current projects and unveil something about your future ones?
I'm doing lots of collaborations with some new, launching realities. From the artistic program of a lifestyle hotel to the promotion (scouting) of DJs, a big event in Tuscany taking place by the end of the year, productions for shootings, accommodations for huge foreign productions. All that over the years I would have done in one single structure that was really avant-garde for those times, now I spend it on multiple realities.
The strangest location you've had to scout?
Maybe, the time when I had to open all the closed hotels during the pandemic? When having access to places was really impossible unless you had direct contact with the managers. I've seen surreal scenarios.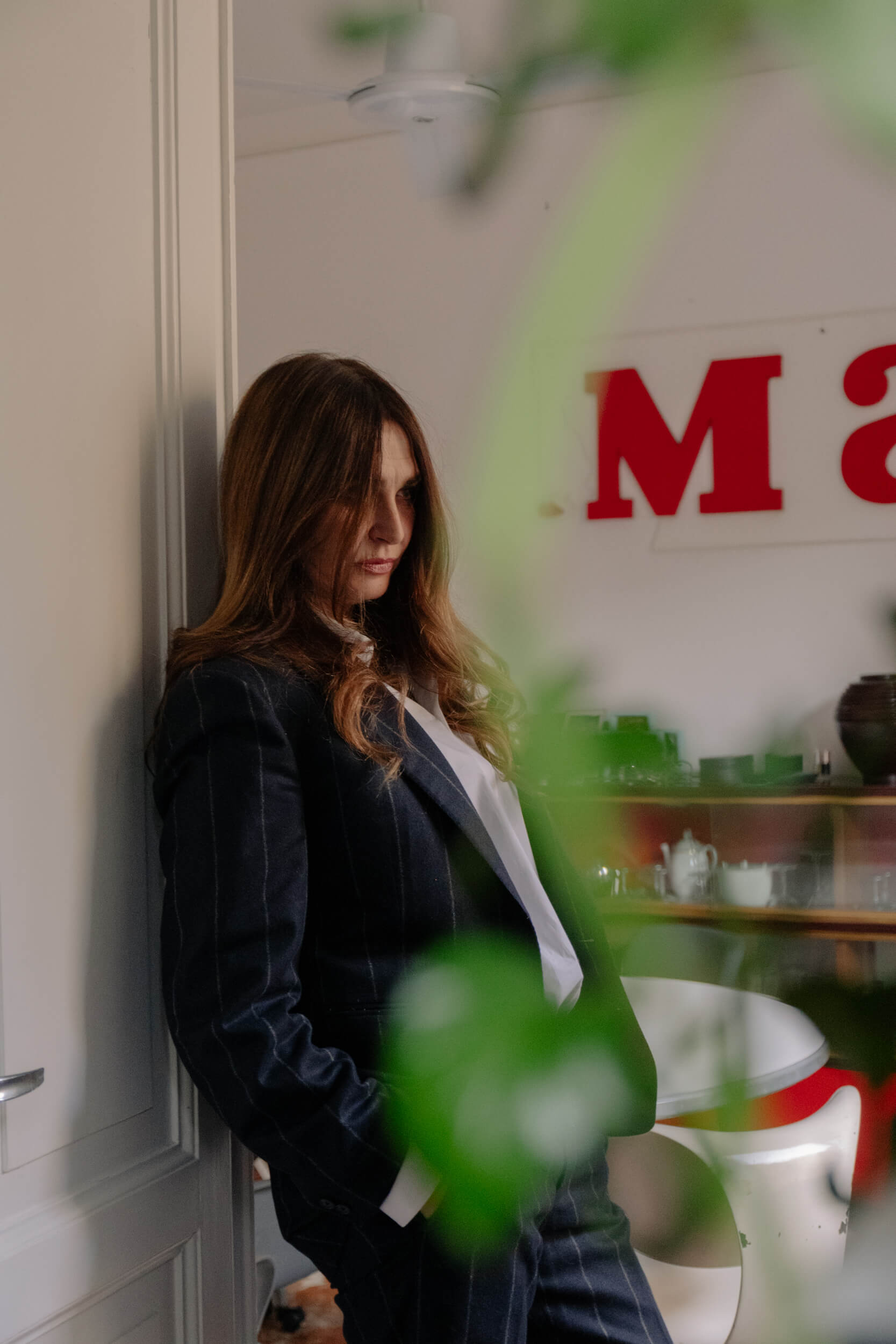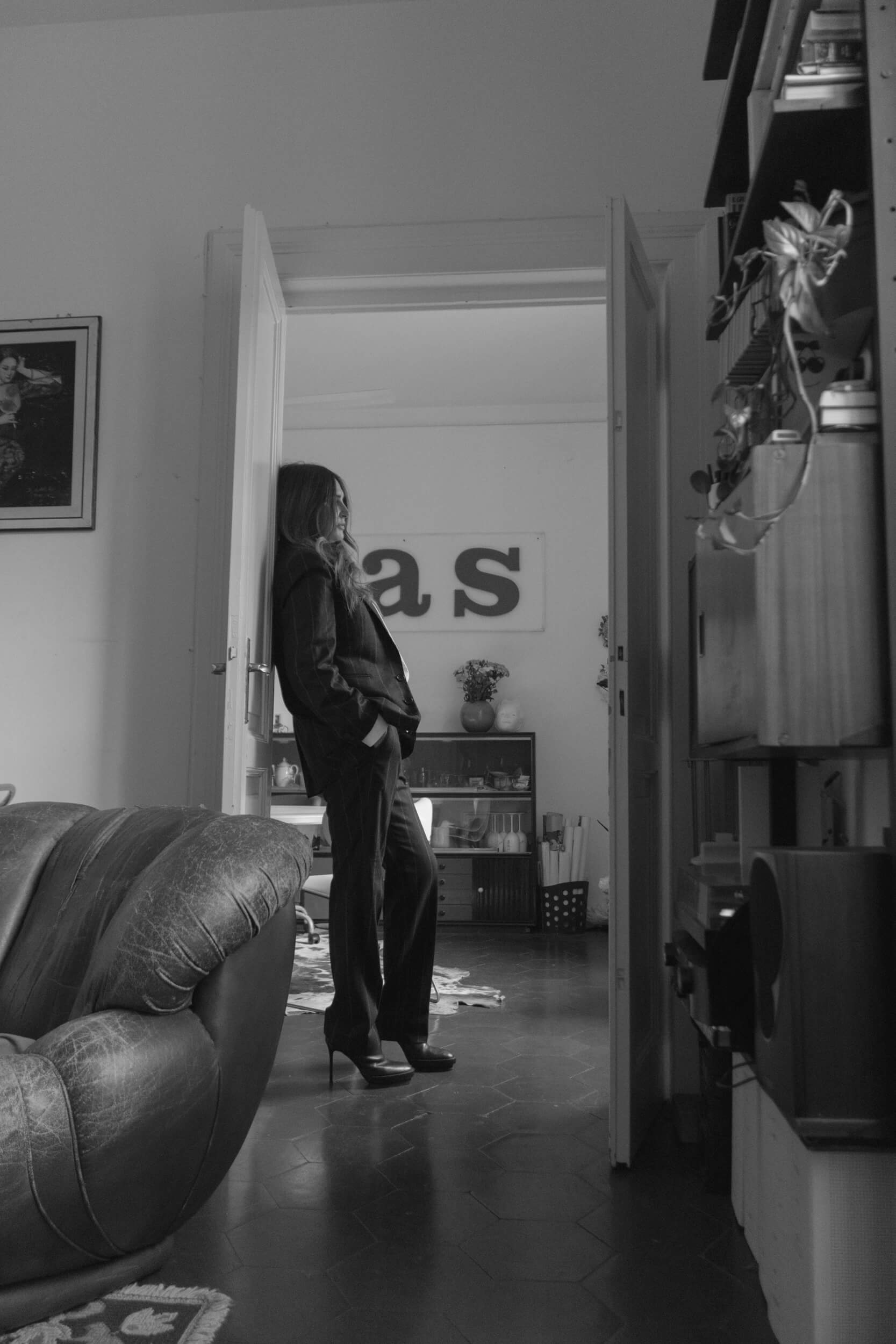 Music has always been part of your life. What role has it had and what are the three songs that you would choose as the soundtrack of your life?
This is a very difficult question. Music depends a lot on moods, age…
Right now, at home, on the platter of my Technics, there's Jeff Buckley. Although it obviously depends on the time of the day. I love going to concerts and dancing beneath the stage and the console with the DJs.
I'm probably saying the obvious, but today I would have certainly chosen a song by Bowie, "Life from Mars," while yesterday "Vento nel vento" by Lucio Battisti; the Sunday morning soundtrack when my daughter Diletta is home is "Here Comes the Sun" by Nina Simone…
It's very hard to choose only 3 songs.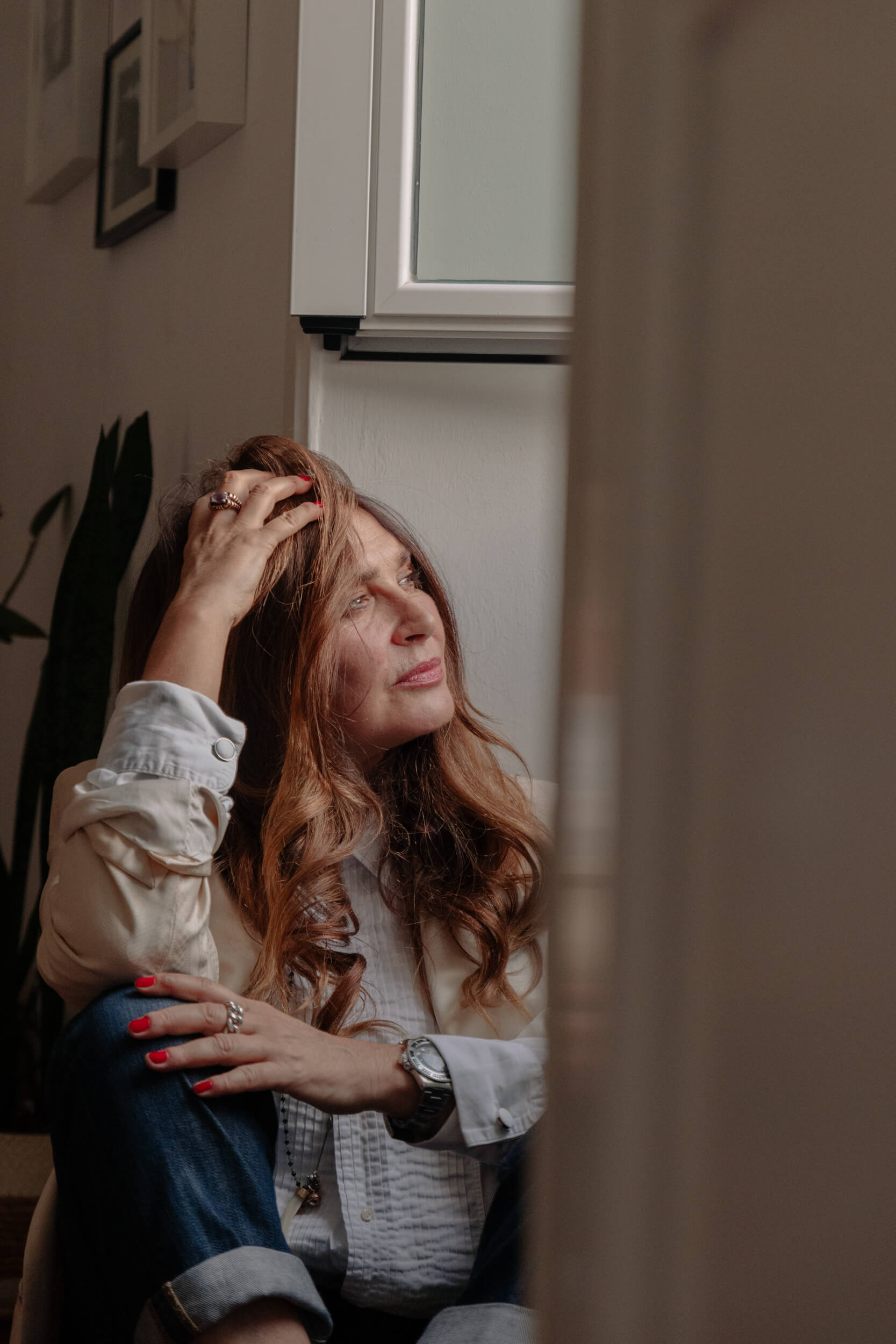 The art of cinema is also intrinsic to your job. What's the latest film you've watched and particularly liked?
A few weeks ago, I attended a premiere at a small cinema in the center of Rome. Besides the emotion of watching images on the big screen after such a long time, I really loved "The Power of the Dog." Extraordinary cinematography and music.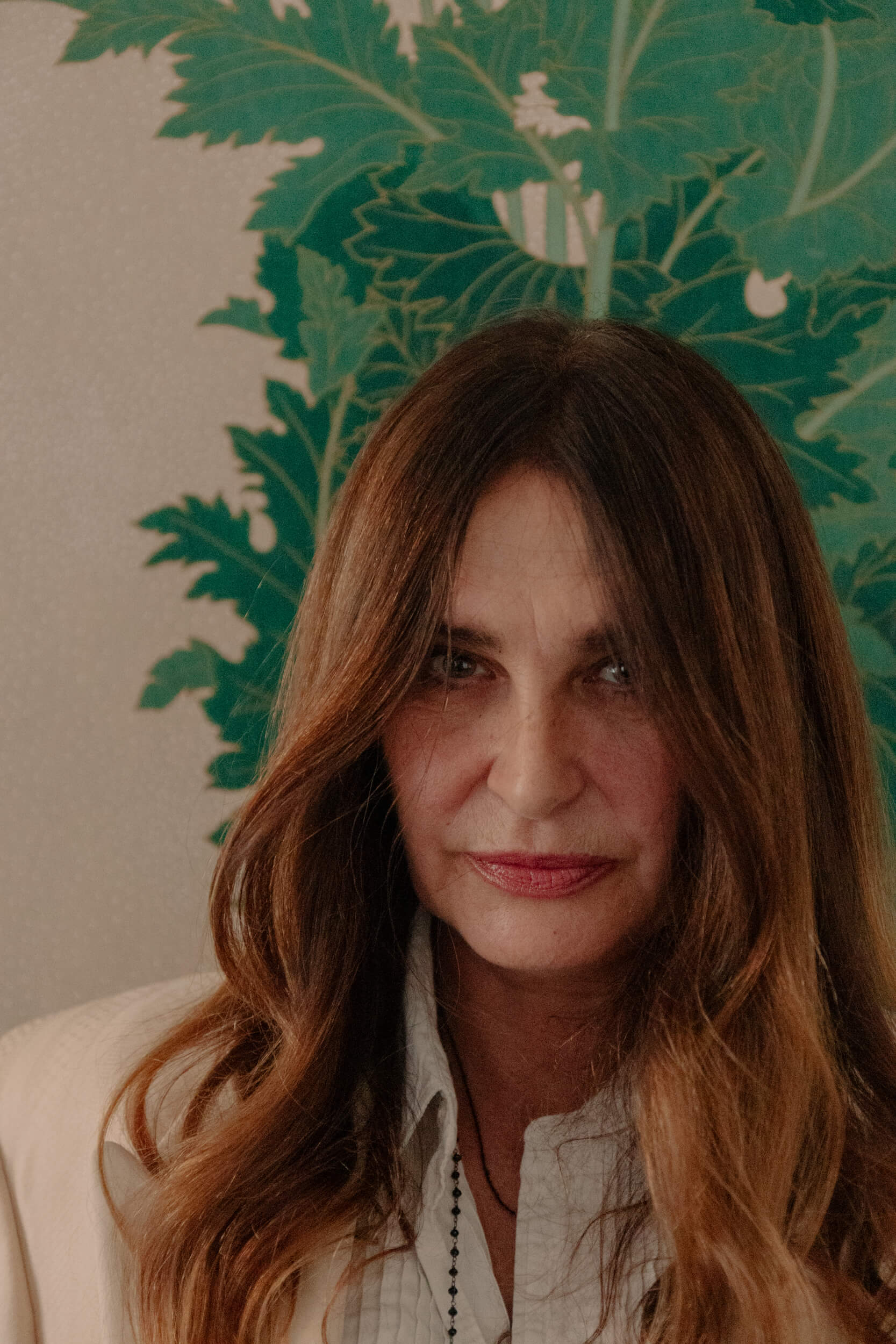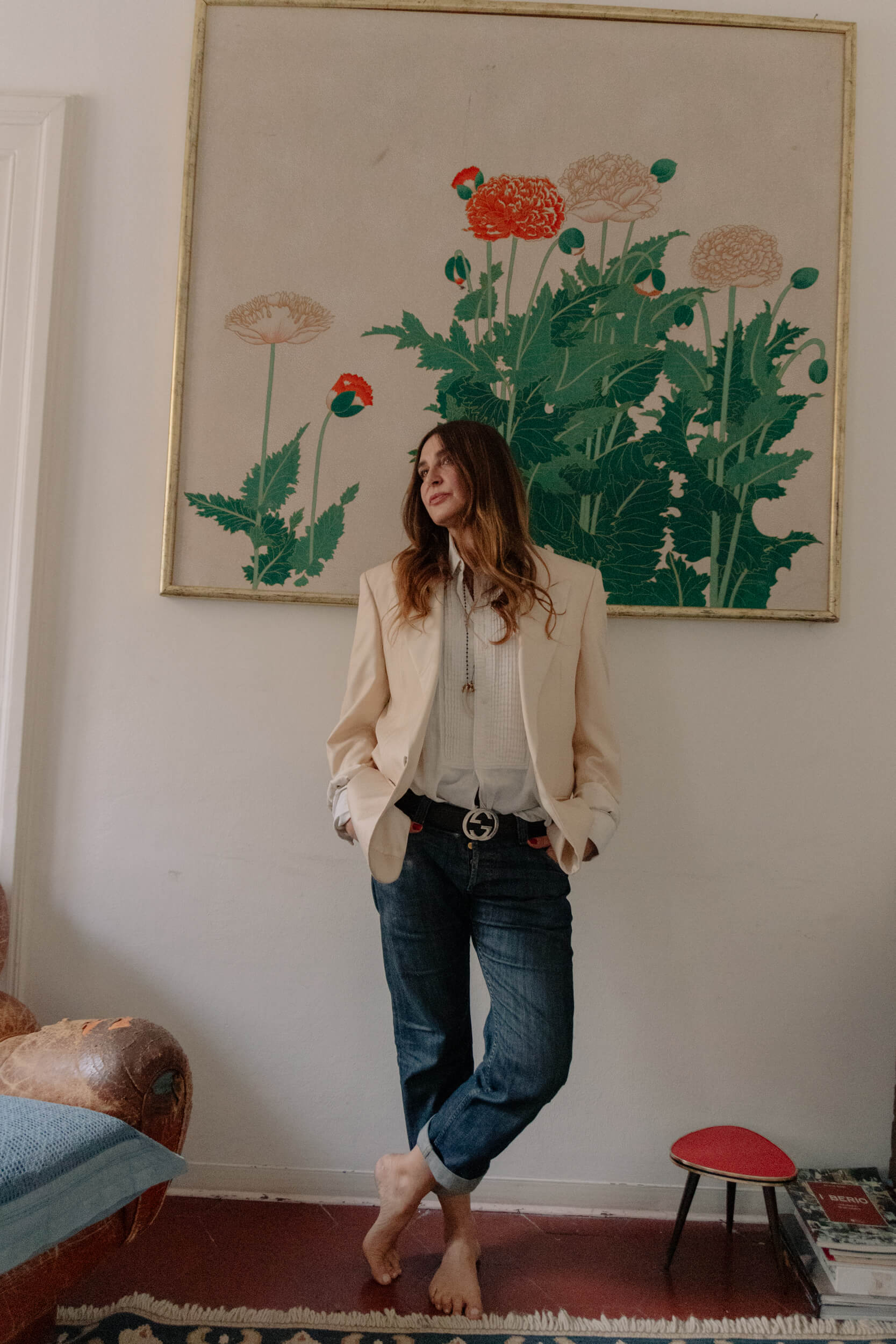 You've been living in Rome for many years now: how does this city inspire your work? Do you think there's a special artistic vibe in there?
Rome is a very difficult city. It's big, dispersive, you often come up against bureaucracy. But its beauty pays off every difficulty. What matters is not where you live, but the people with whom you share the place and area… I got to Rome when I was an adult, after having traveled the world, and I can say that all that the people who were born there give for granted is a miracle for those who see it for the first time. As of today, I still feel like a tourist even though I know almost every corner of the city and despite my complete absence of orientation skills.
What's your favorite place in Rome?
My favorite place is the houses that have always inspired and welcomed me.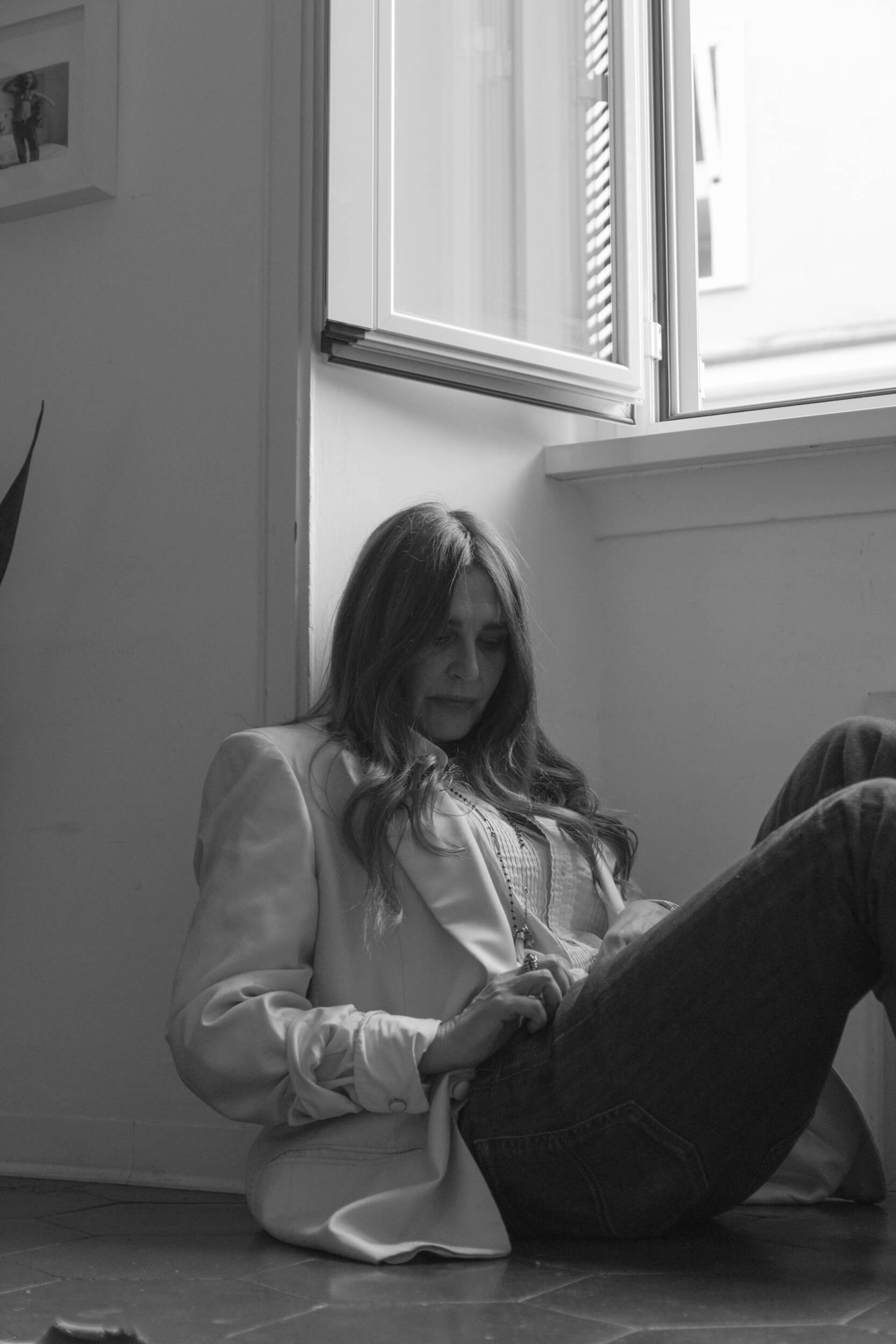 How would you like your job and the Italian artistic scene to increasingly develop?
I'd love to flip the saying "this house isn't a hotel." This time in history has taught us to cooperate, join forces. More than before. Contributing to contaminate all sectors. The touristic and hotel sector is a big window in all fields.
Hotels are workplaces, but also places of recreation. They're the second house of travelers. The entertainment industry, in all its artistic expressions, can hugely take advantage of it. The world of fashion, cinema, and clubbing are realities that in Italy haven't really taken advantage of these potentials yet because a hotel is "your house" (even though temporary).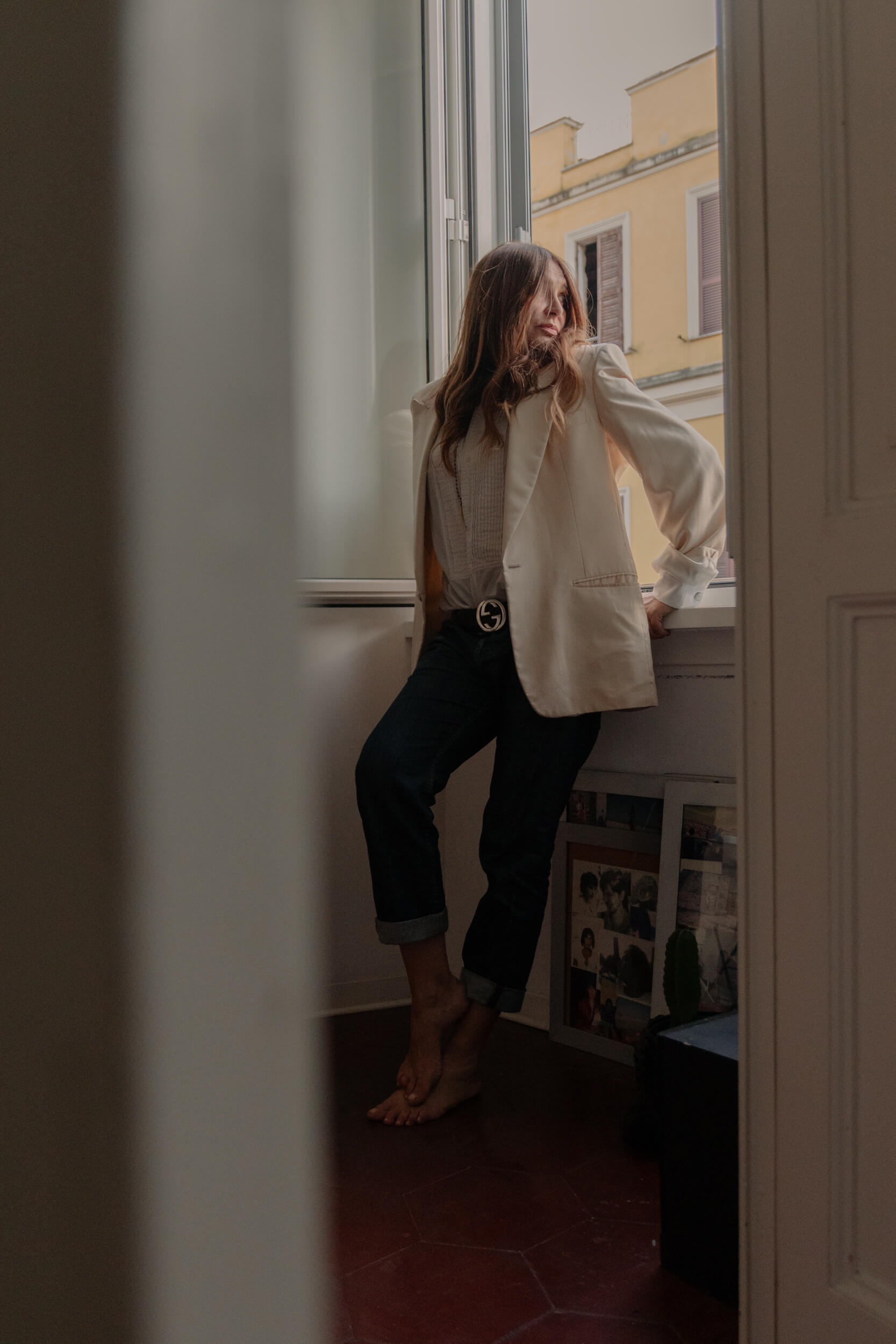 "A hotel is 'your house'"
What does it mean to you to feel comfortable in your own skin?
To feel comfortable… nice question. I build myself around my "family." I surround myself with everything that could make me feel safe. But, in concrete terms, it's also wearing some detail that communicates my style.
The book on your nightstand?
I have so many books on my nightstand, honestly, I haven't had the time to finish a single one of those… I have lots of friends who've written books, all very interesting, I'm mentioned in a couple of them, too.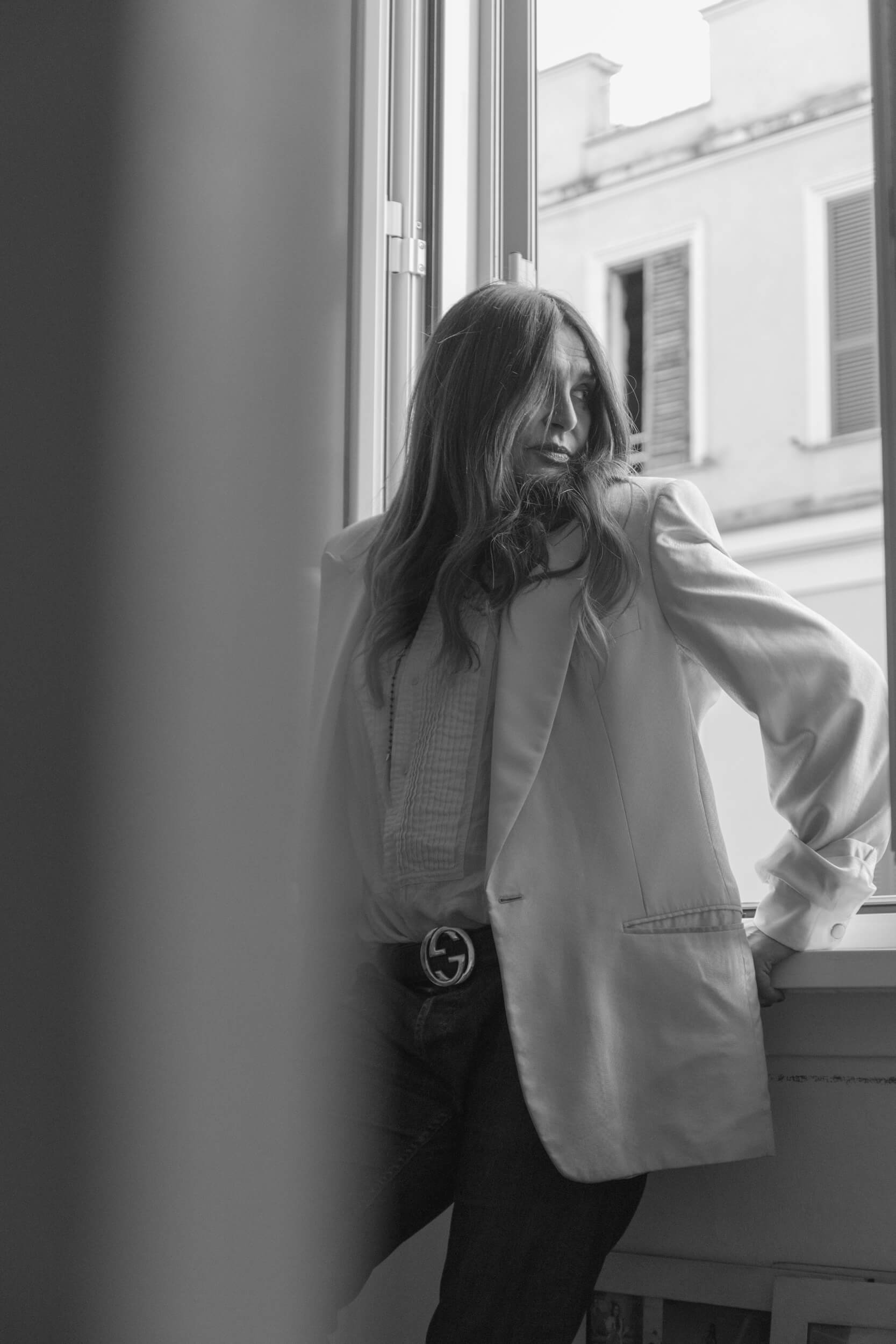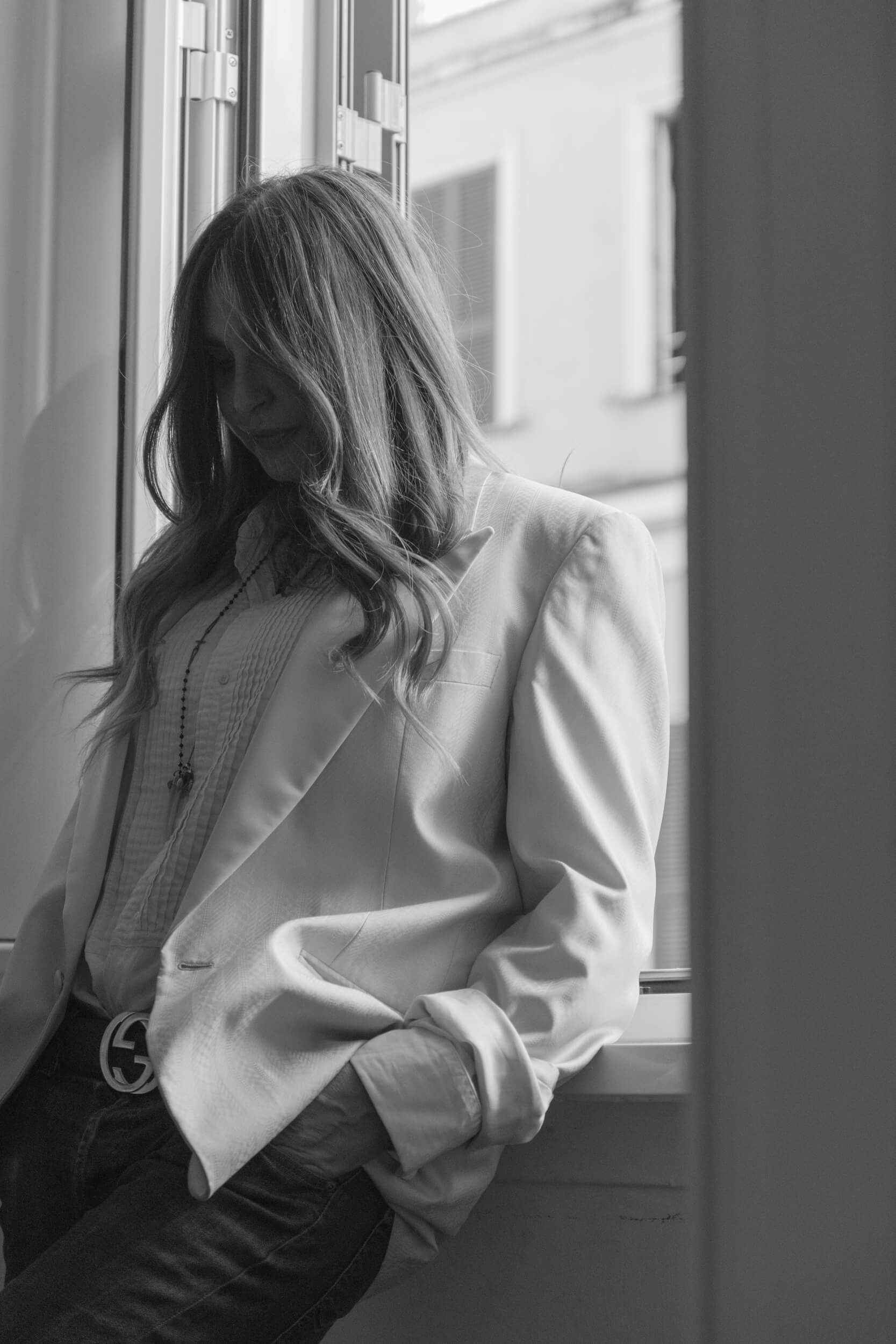 What are you afraid of?
Falsehood.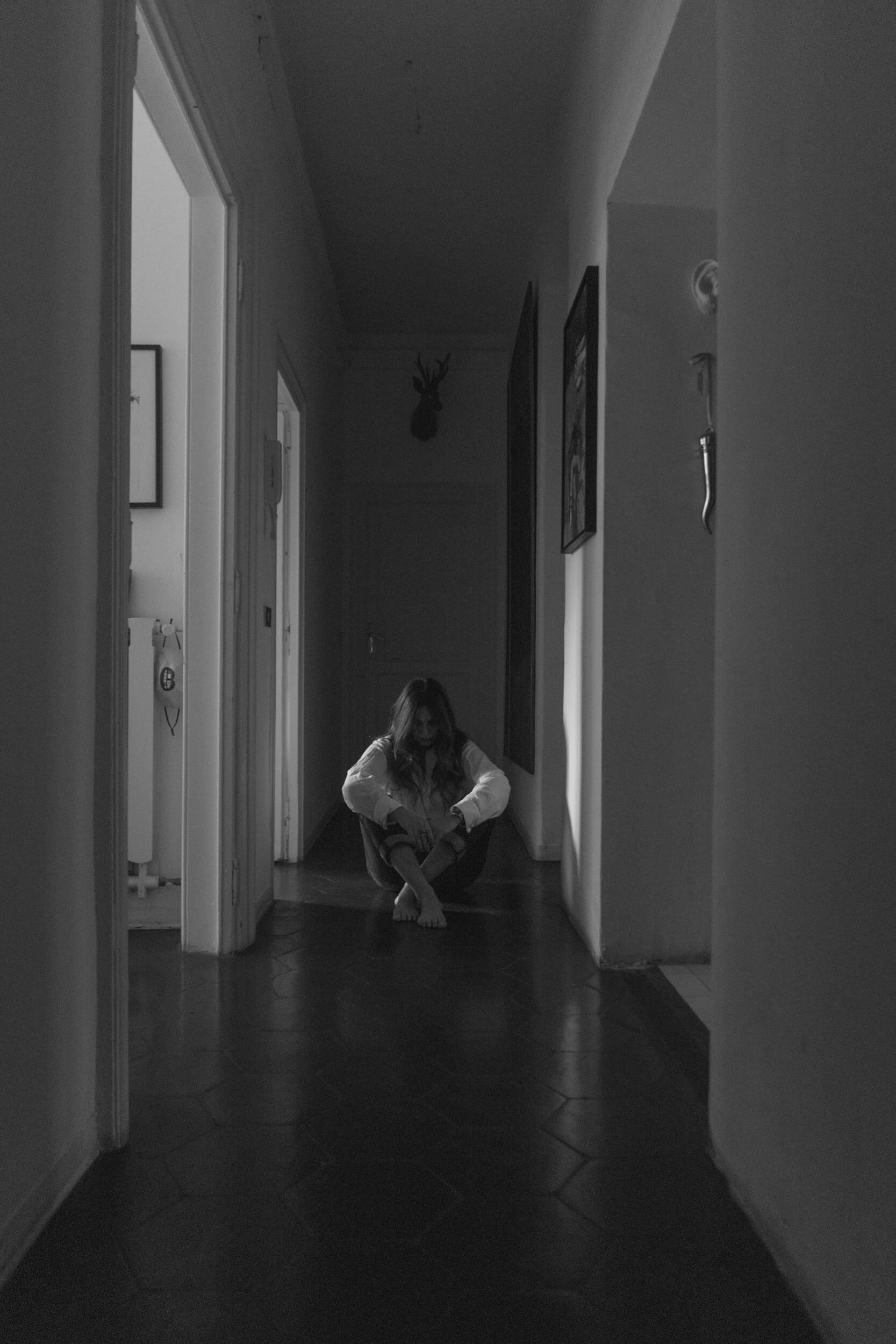 What's the bravest thing you've ever done?
Becoming a mom, that's the bravest but also the most beautiful thing I've done.
As far as the more ordinary choices are concerned, I think it was leaving home when I was 19 without knowing where I wanted to go, but I was lucky enough to have always felt at home.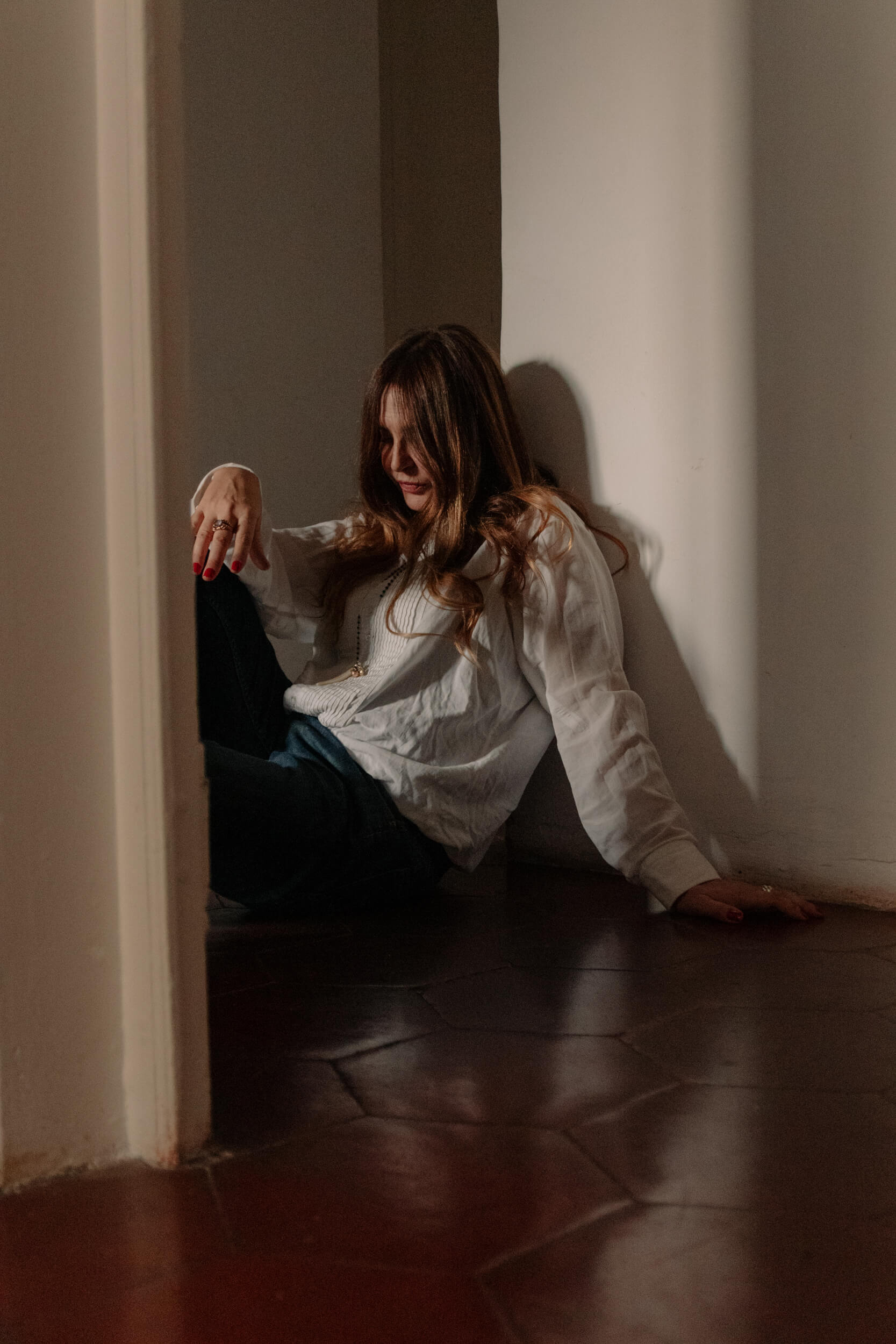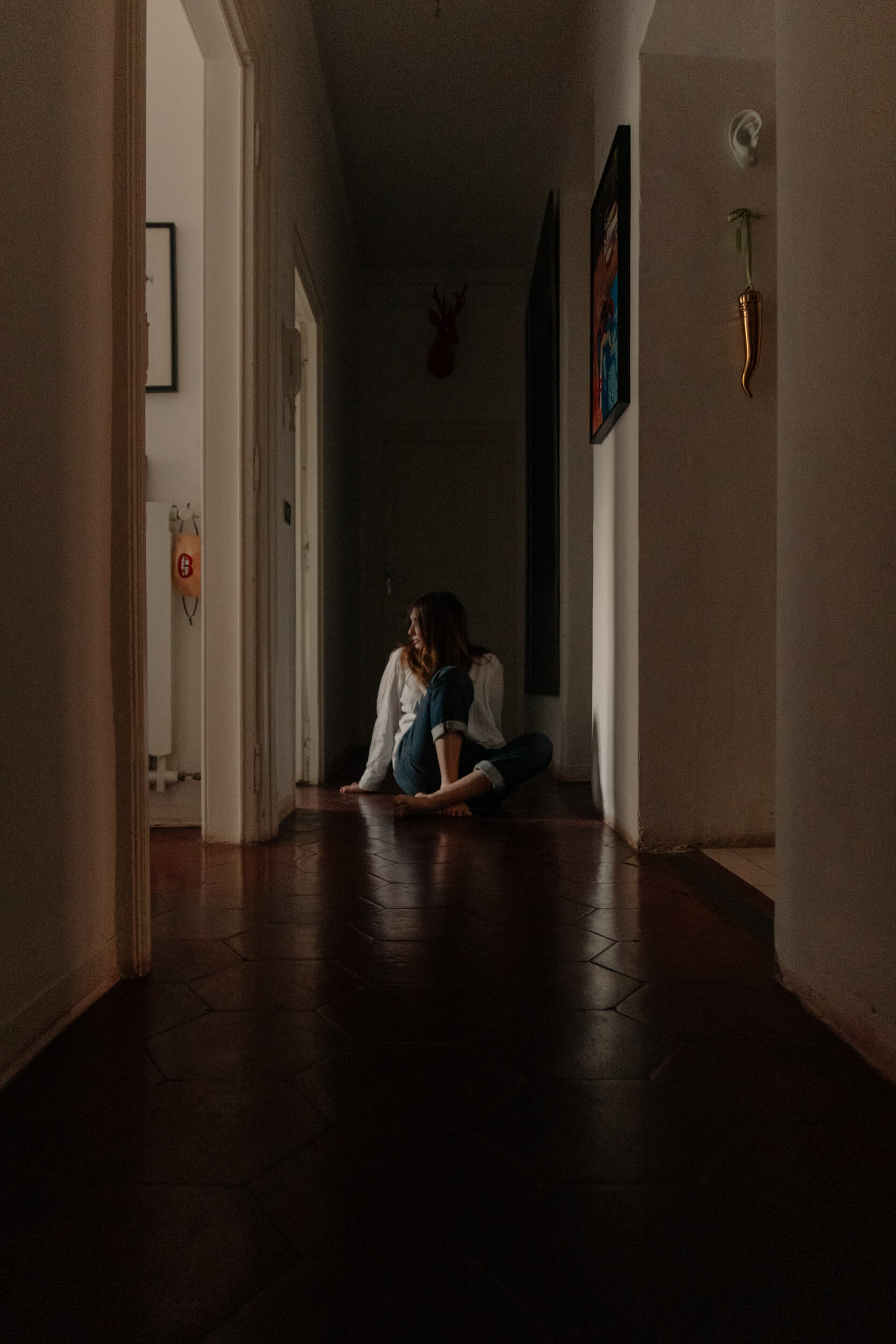 What's your happy place?
Diletta, my daughter.