In an iconic venue on Hollywood Boulevard, now empty, between games of lights and shadows and a mysterious vibe, we found the perfect location for the interview with actress Laysla De Oliveira who opened for us the door to the world of "Locke & Key," the new Netflix supernatural horror series in which she plays Dodge, the bad guy!
No spoilers ahead but definitely a few hints on why this series is the new must-watch and a behind the scene anecdote that'll keep you away from the table for a while.
Laysla also opened another door on how she prepares for a role, and music is a must, a sad playlist, not totally sad, but a pretty sad one in which she looses herself to find the right emotions to gets into character and don't miss some curiosities like her guilty pleasure film or her must have on set.
One thing is for sure: don't let her out of your sight.
What do you usually look for in a script? That thing that makes you say yes…
It's funny because starting out when you get something, you are just looking for the opportunity to work. And then once you get to be a little bit more selective, it depends on the script, "do I want to play a part like this?, I haven't done this before" but for me, I really try to see how these women stories are being told. They don't necessarily need to be the hero or the most powerful people ever but it's like "is their truth being told and how has it been shown?"
And if it's different, I like to do different things.
Let's talk about your big project right now: the Netflix series "Locke & Key". What can you tell us about it?
I'm really excited for everyone to see it because it's very different from "Guest of Honor" and "In the Tall Grass." In this one, I'm the bad guy, and it's fabulous. When I first saw part of the stuff that I had shot – because I get to dub my own voice in Portuguese, which I did for "In the Tall Grass" as well – I thought it looked really good and I think it's going to be the type of show that anybody can watch, which is really special, I love when shows do that.
Then it's so nice for me to dub myself, so my family back home is not necessarily going to watch the version in English, like my grandma, she can't read, so it's nice for them to be able to hear my voice, and I had a really good time dubbing myself.
What was your first thought when you read the script? And how did you worked on your character, since you are the bad guy?
My first thought was WOW this is going to be an amazing role for whoever gets it. Dodge is such a fun character to play. Her unapologetic nature is such a treat and it really stood out in the script.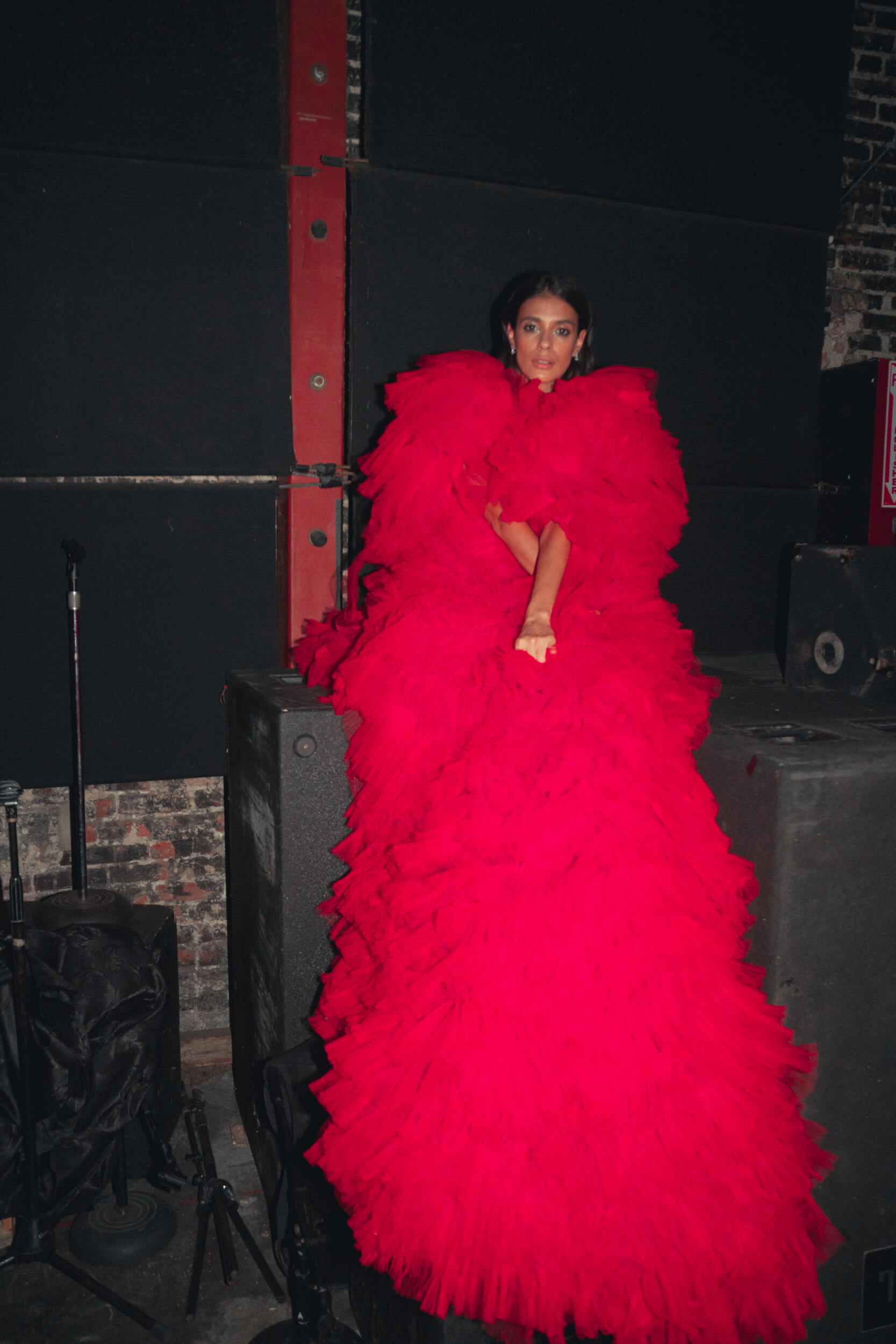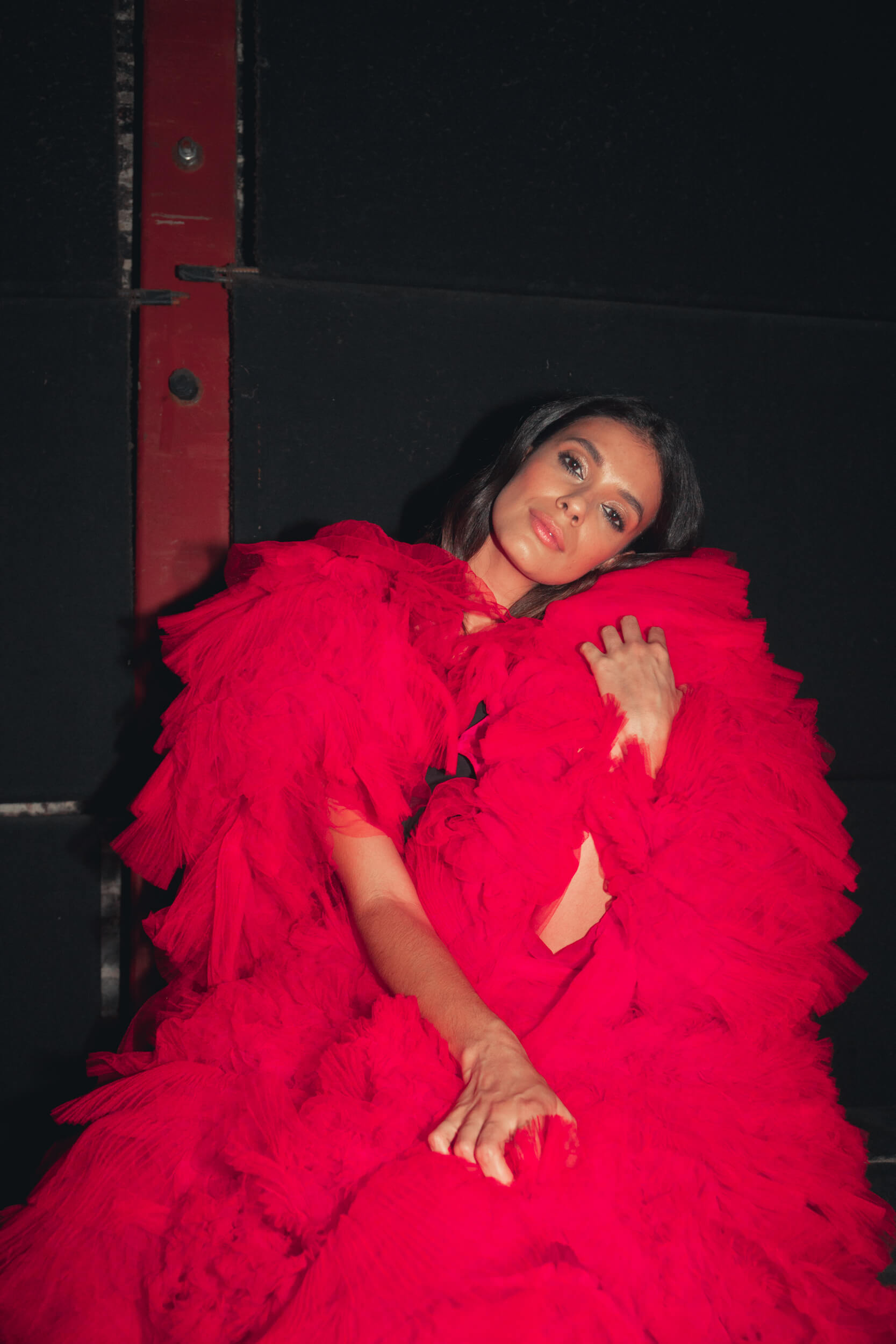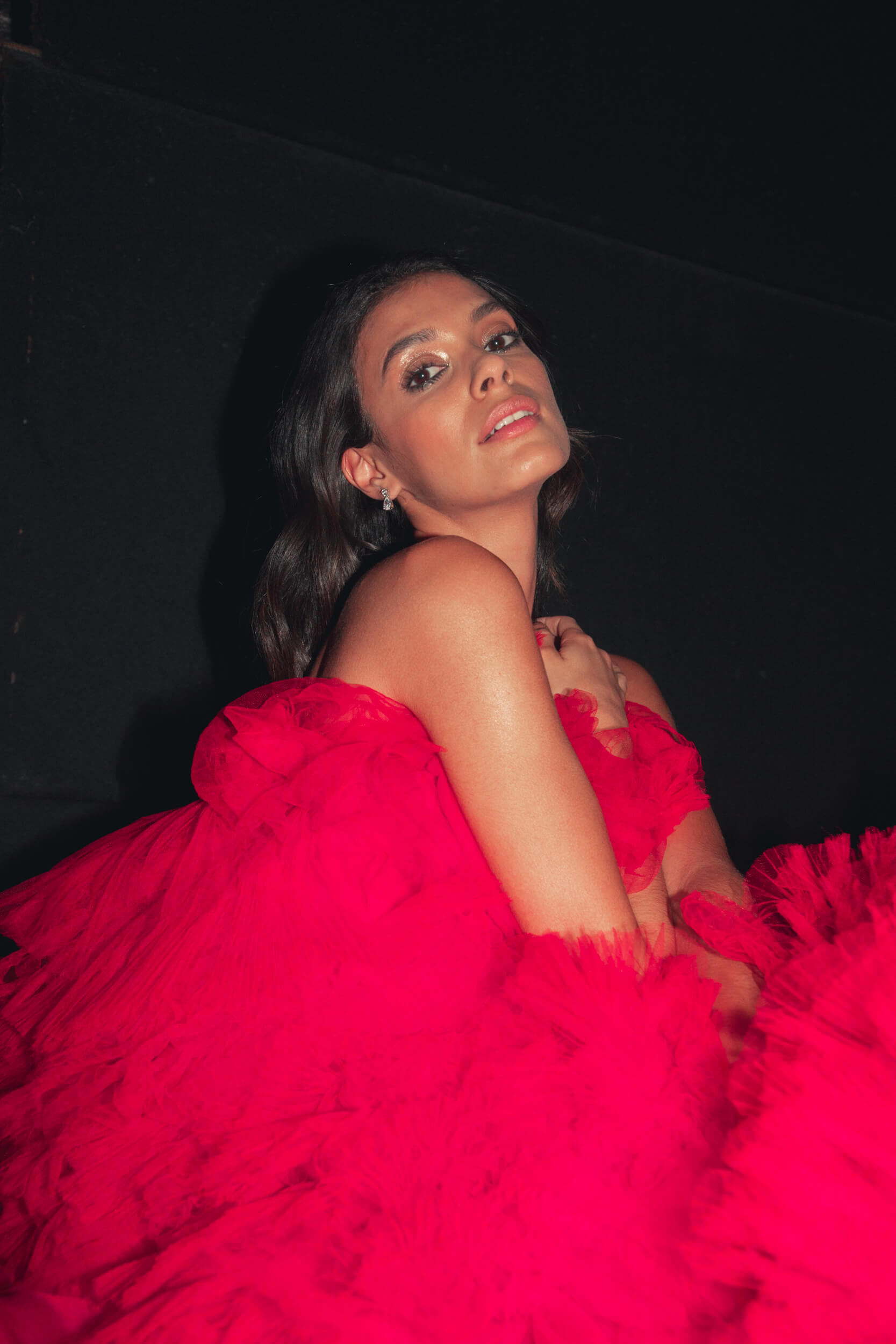 "Dodge is such a fun character to play. Her unapologetic nature is such a treat…"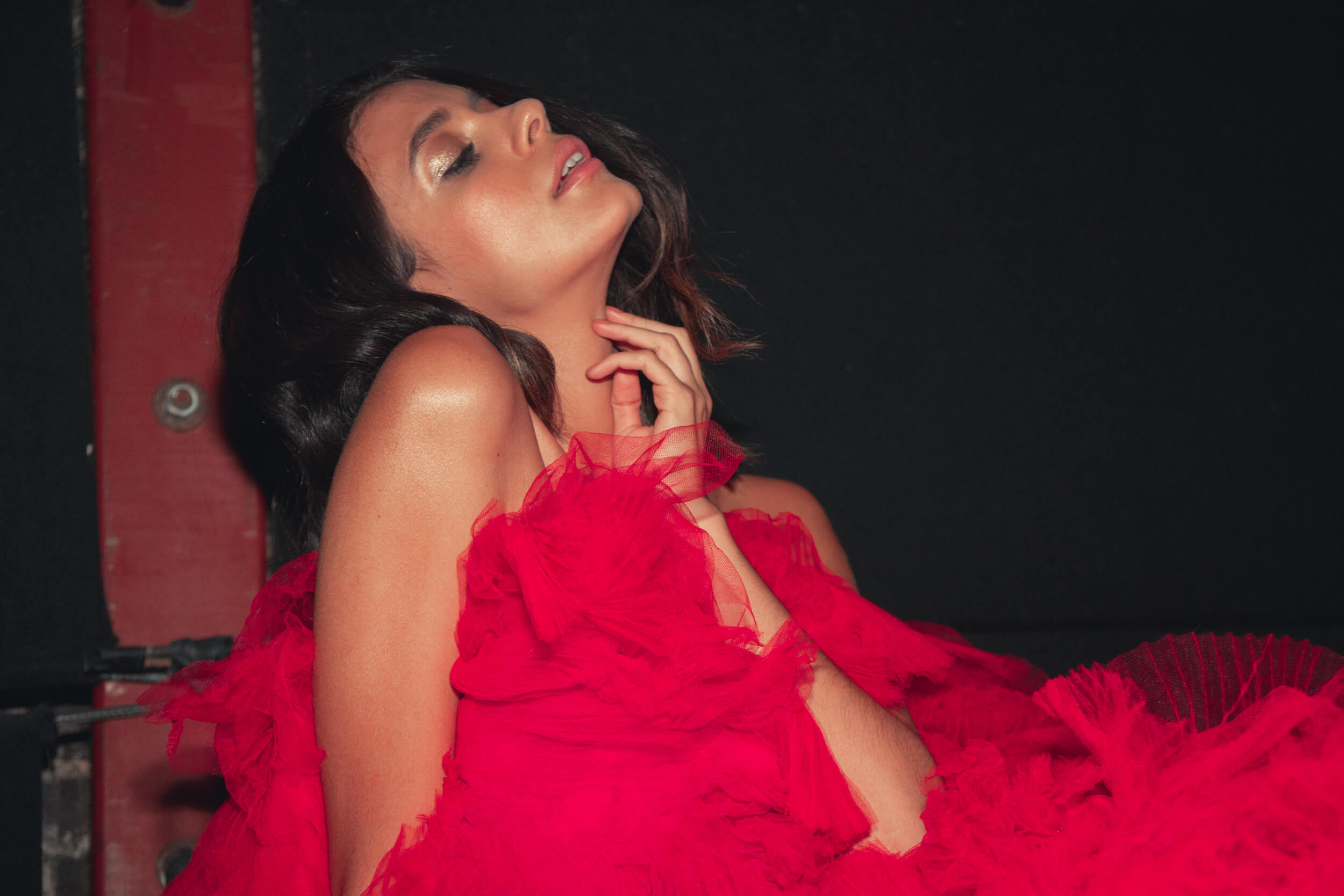 We are curious… How many times did you have to repeat that breakfast scene in the diner?! And which was your favorite scene to shoot?
Too many! Our director Michael Morris was kind enough to give me a spit bucket so I didn't actually have to swallow all the food. I stuffed my face so much that I couldn't physically swallow the food even if I wanted to. It was too dry and there was a lot of it. There was a really kind AD that would hold the spit bucket for me in between takes and a really kind make-up artist that would wipe my face. The glamour of shooting… I know!
If you could use the Identity Key in real life, who would you transform into?
I would love to live as Beyoncé for a day! I don't think I'm alone in that feeling. She is fabulous!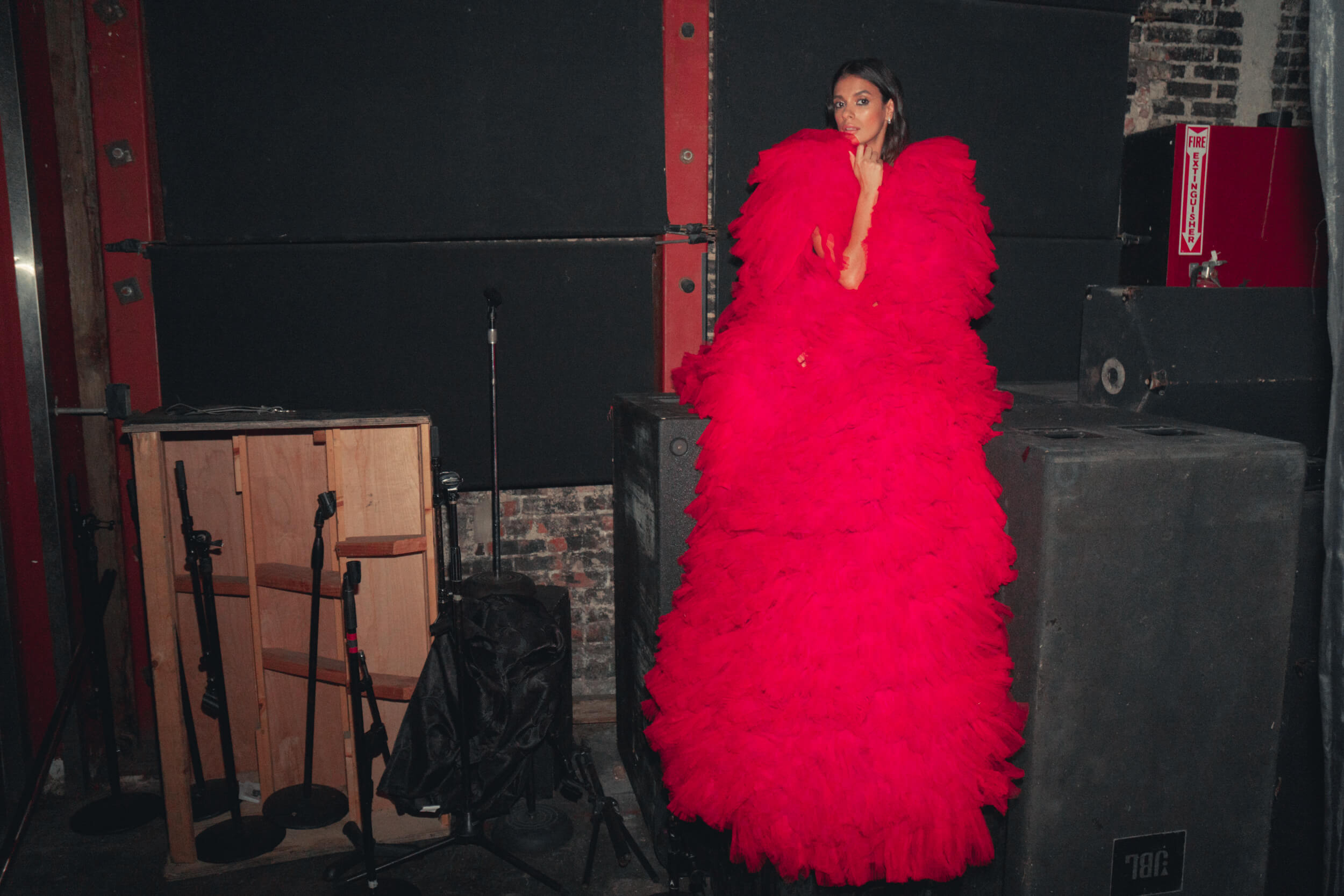 Talking instead about your film "Guest of Honour", how did you approach your character Veronica? 
When I auditioned we weren't given a script, so that was quite interesting but Atom Egoyan, the director, is very hands-on so it was really nice. Actually, before I got the part we went on to several meetings together and I always made this joke that was kind of like dating because I didn't know if he was seeing anybody else for the part. [laughs]
And then we just talked all things Veronica, and with her, there is the moment before she is incarcerated, during and after: so finding what made her unique in each of those moments and we did that together.
Considering also the topic of the movie, the grief and how we process it, plus the fact that we see your character going through 3 different periods of time, what was the most challenging part? 
In general, I'd say the entire movie because it explores the challenges with family. Obviously, Veronica is specific to the film but I think anyone can relate to just family: how it can be very irritating sometimes, they can do a little something that triggers you because there is so much history there. So I guess that's a challenge, living with family is a universal challenge that everyone experiences so with Veronica was very fun exploring the depths of that irritability with family and what that means to her.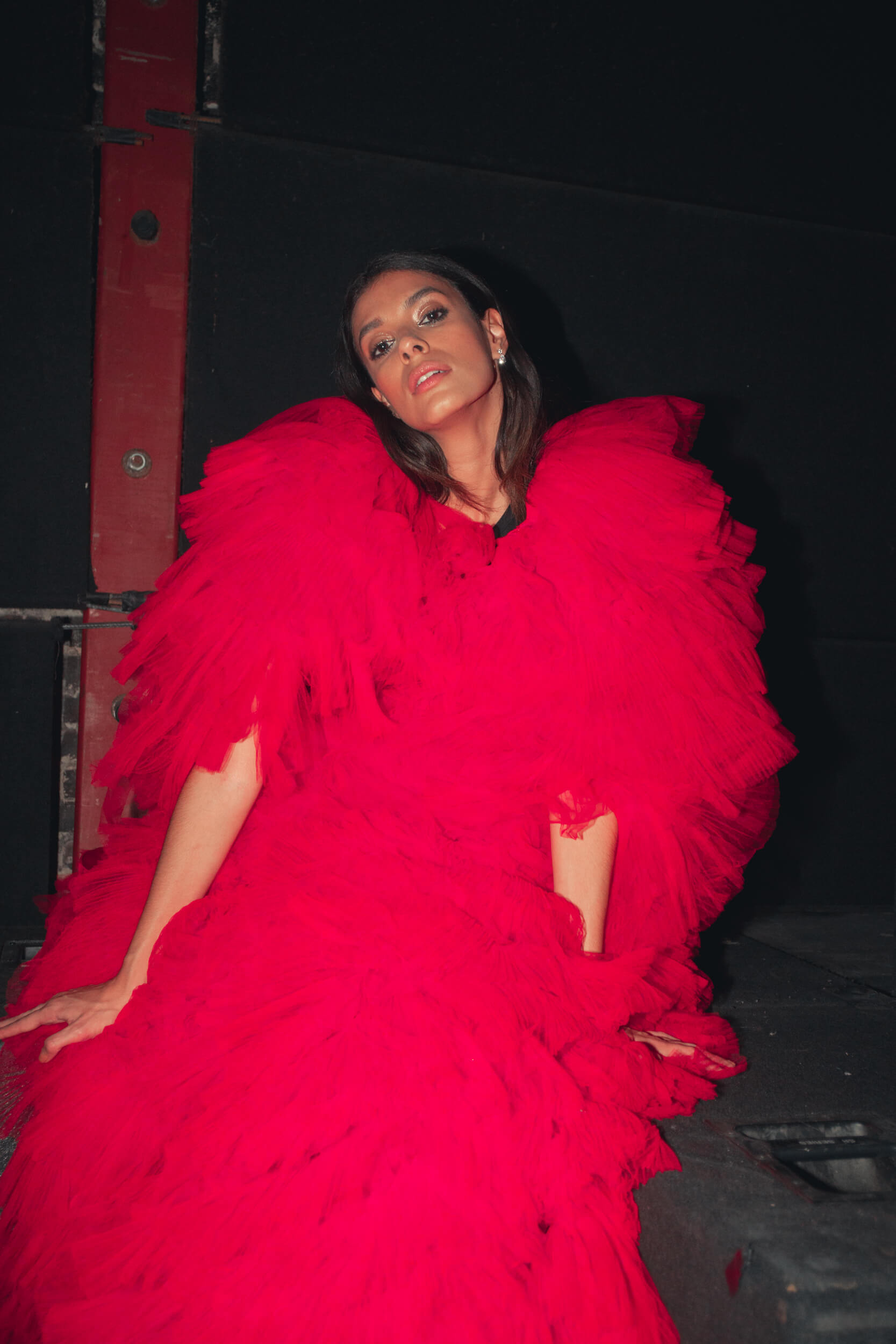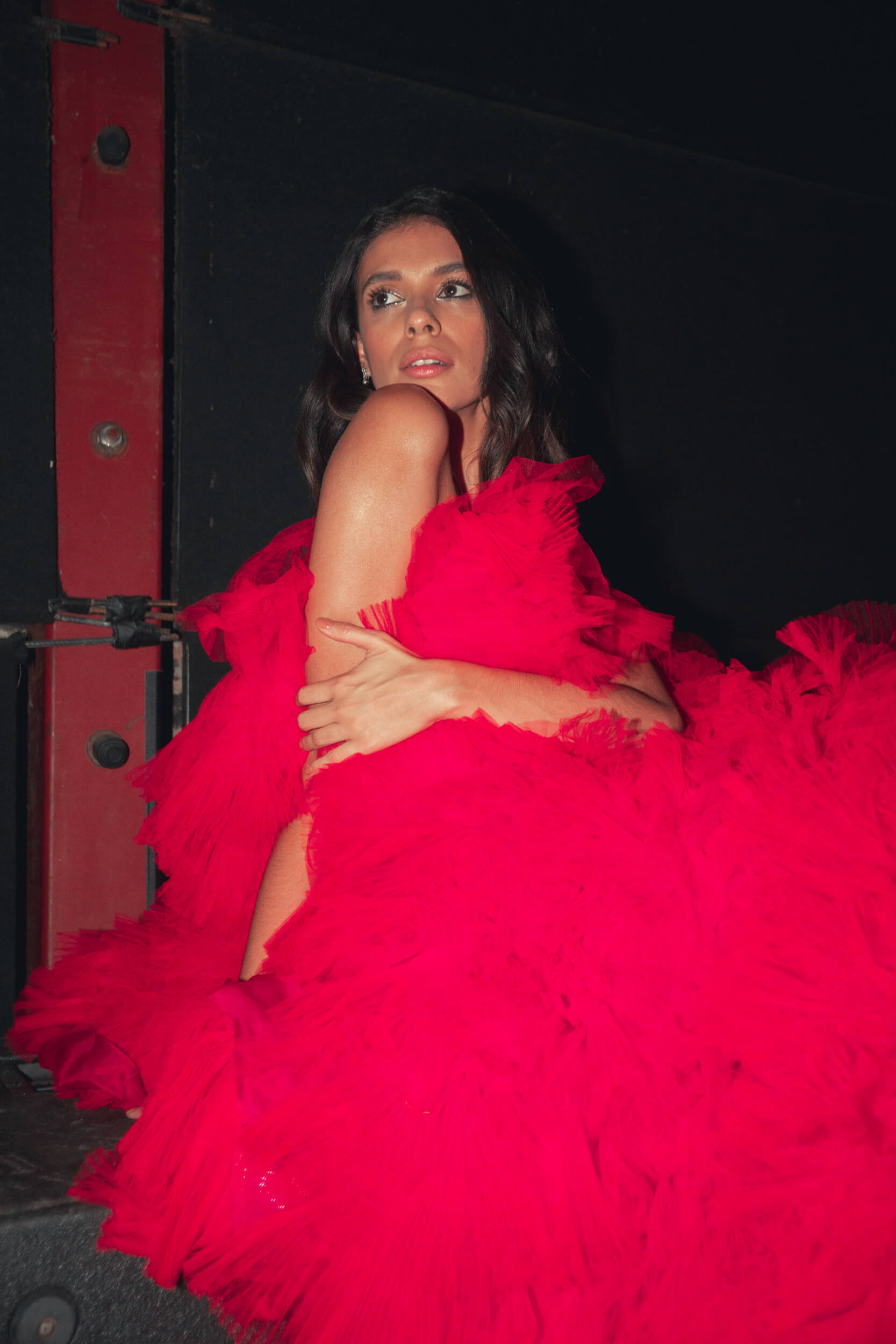 Did you look into something personal to do this exploration? 
I always try with roles whether that be pulling from my own experiences or imagining something, for me, it's about what is going to make you feel the thing on the day. Sometimes you think it's going to be a personal experience and sometimes the thing that works is you imagining something. So, you just take it day by day.
Veronica has also a strong relationship with music, did you create a playlist for that role?
Oh yes. For every character I try to create a playlist because for me especially for the more emotional scenes, I'm not that actor who can just turn it on, I have to start listening to my sad music from like the moment I wake up. So I always try to, for sure.
Do you have a personal go-to song? 
Let me open my sad playlist on my phone, oh this one "To Build a Home", it's so beautiful. But not all of them are super sad, it's how they make me feel.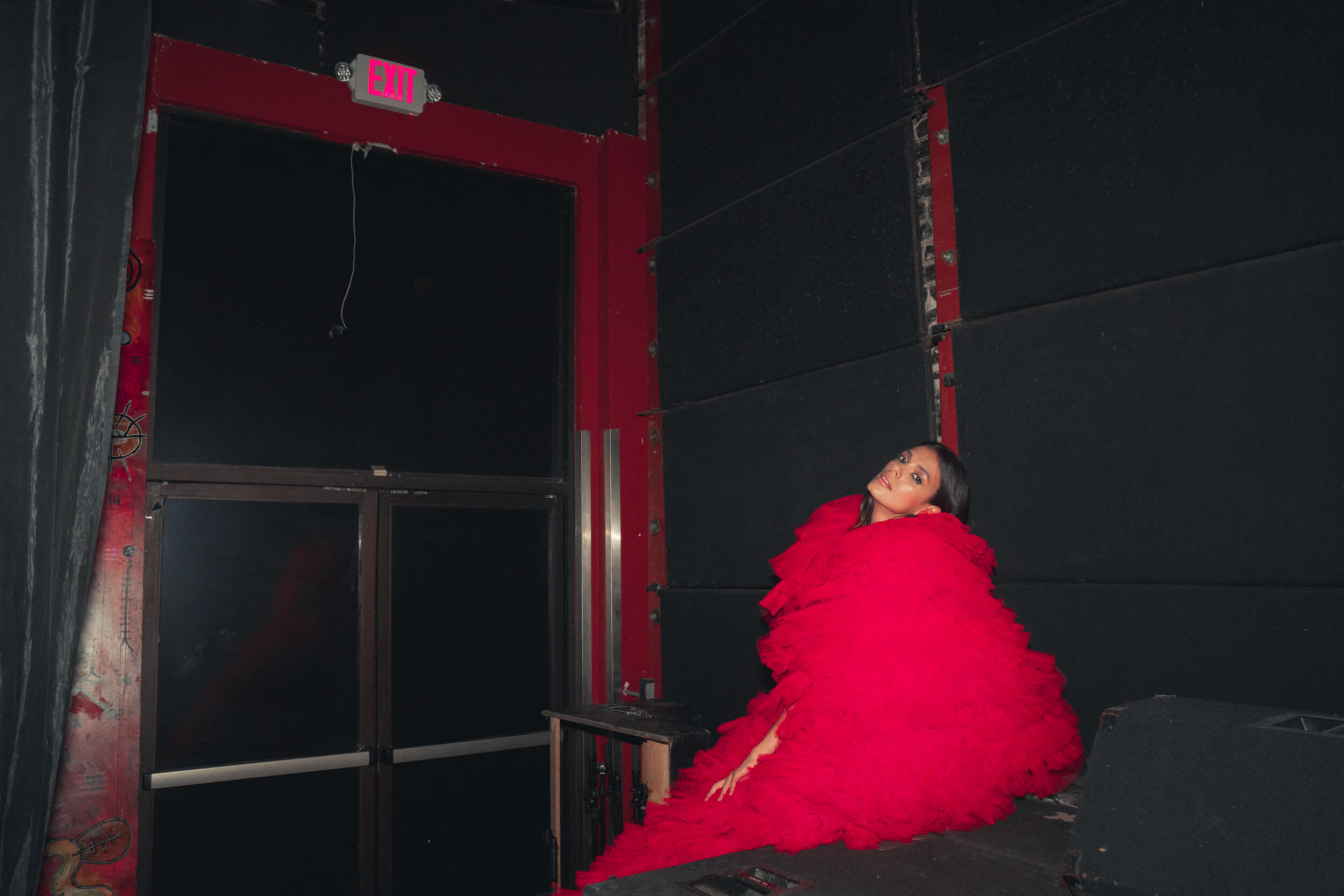 "For every character I try to create a playlist"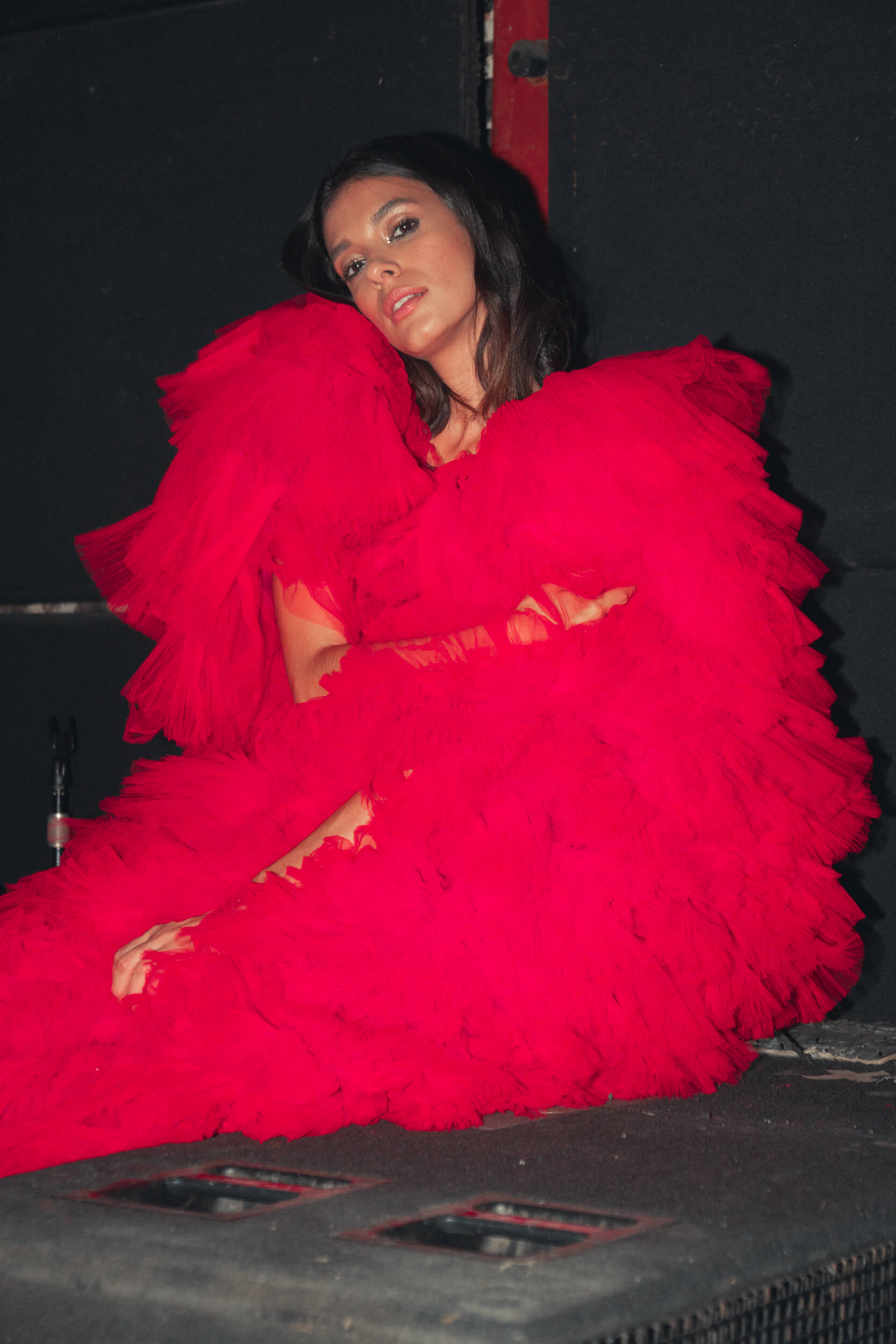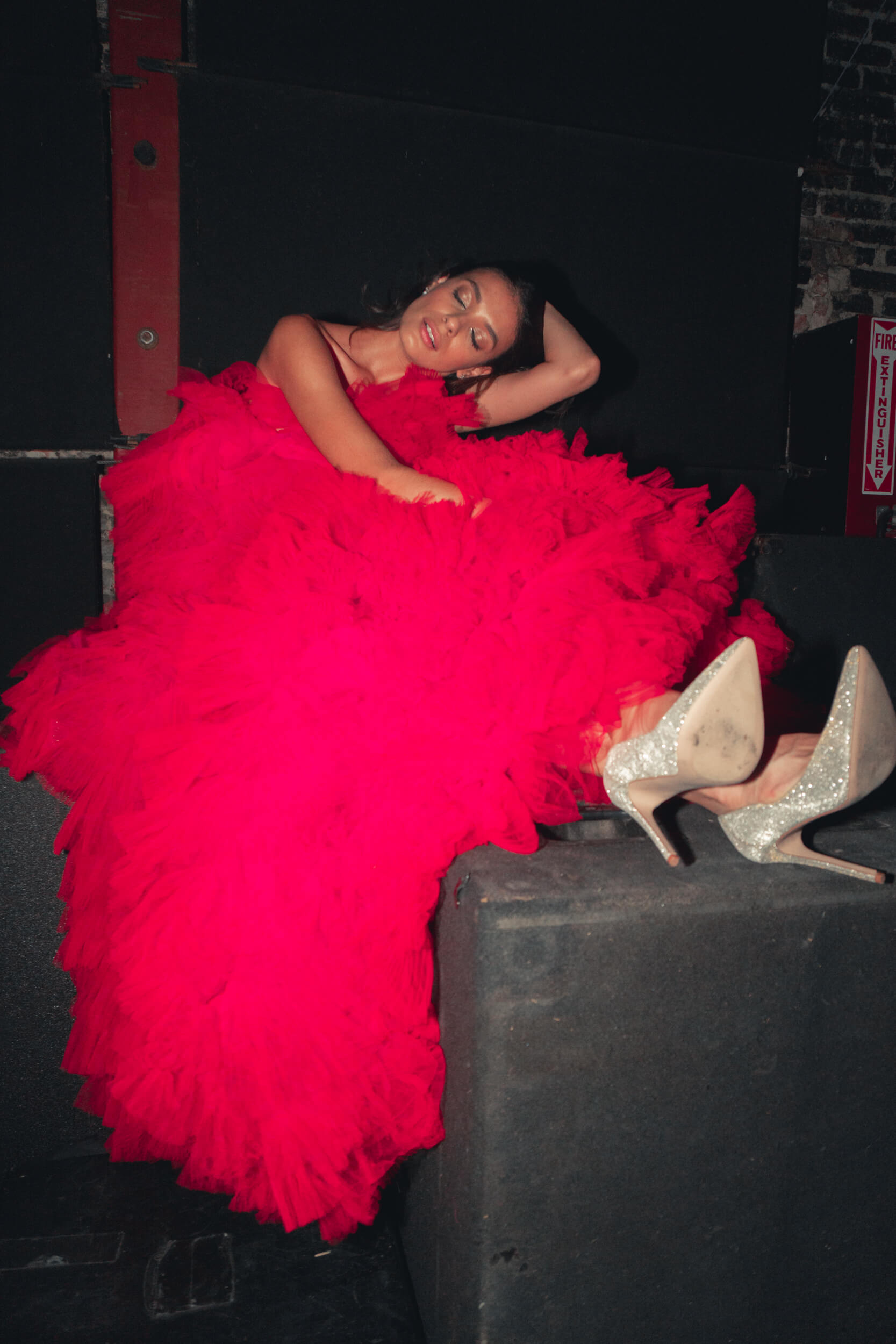 Between Venice and Toronto, you had some pretty intense film festival moments: what was your favorite part of that journey? 
Everything because it was my first time, I had never been to Italy before and it was on my list so just even getting on the plane to go there, I was like "pinch me" and getting to wear the fabulous outfits and I have an amazing stylist, his name is Law Roach, he was so great. Getting to see the film on the big screen with the audience, I remember when people were clapping afterward, I was telling myself "don't cry", just looking at Atom, just trying to hold it all in because it is a dream come true, I know it's cheesy but it's true. Acting is really hard and you get so many nos before you get the yes.
So I think it's important to soak that in and in Toronto it was special in its own way because it's where I'm from and so my family got to go and see it, and my mom was very emotional. And the theatre school I went to is across from one of the TIFF theatres so I remember when I was in school, I would just watch it and it was such a full-circle moment for me, so I had a really good time.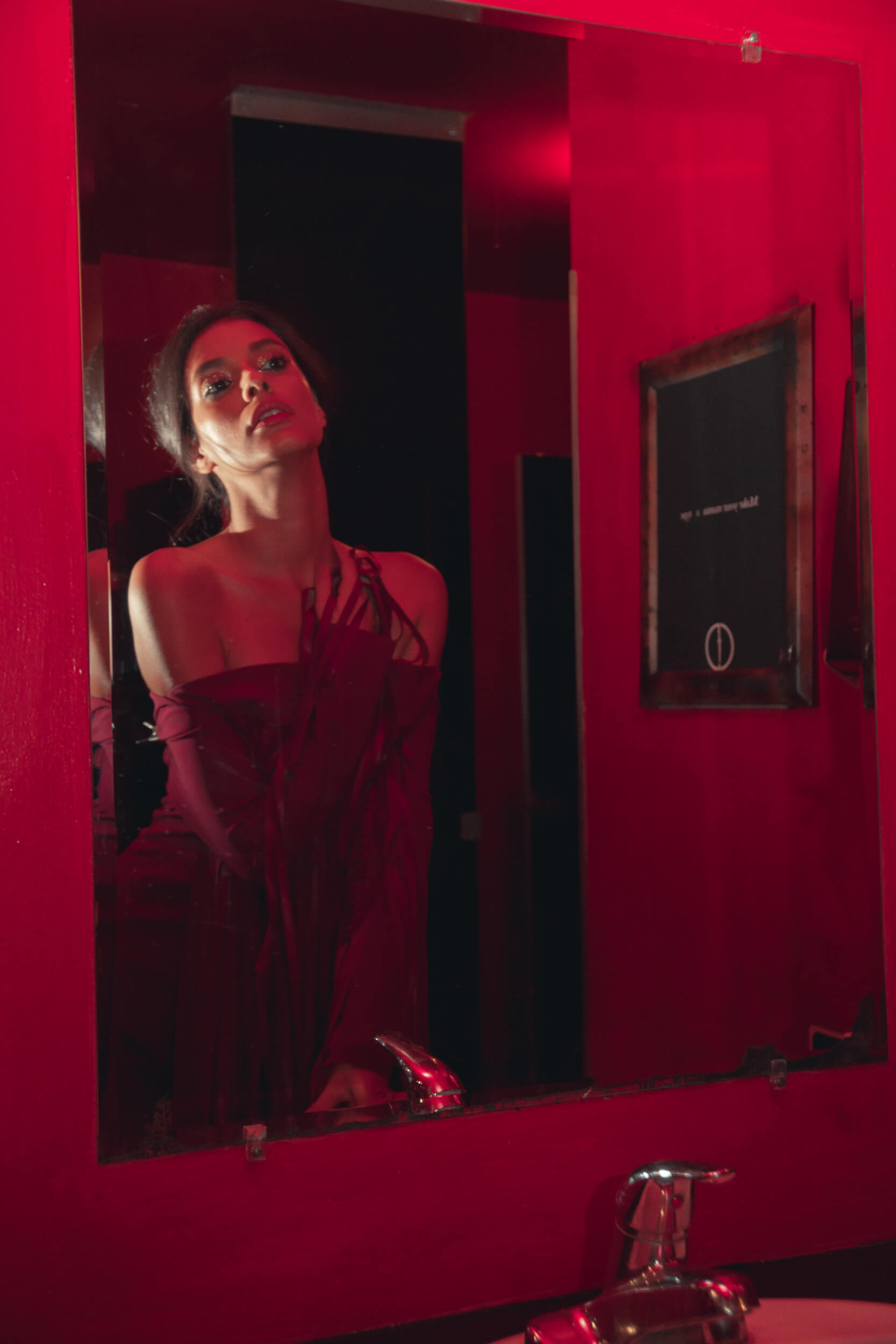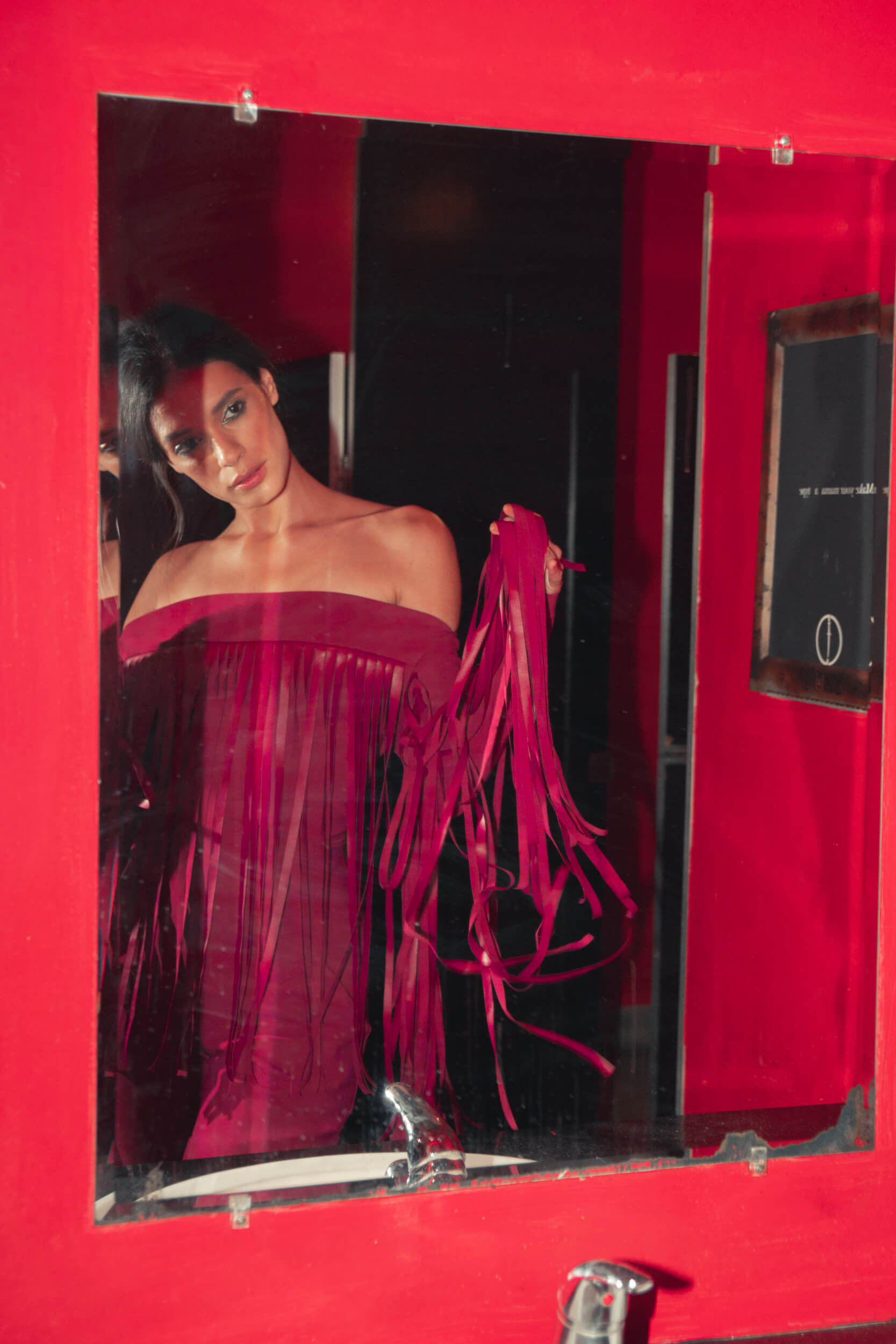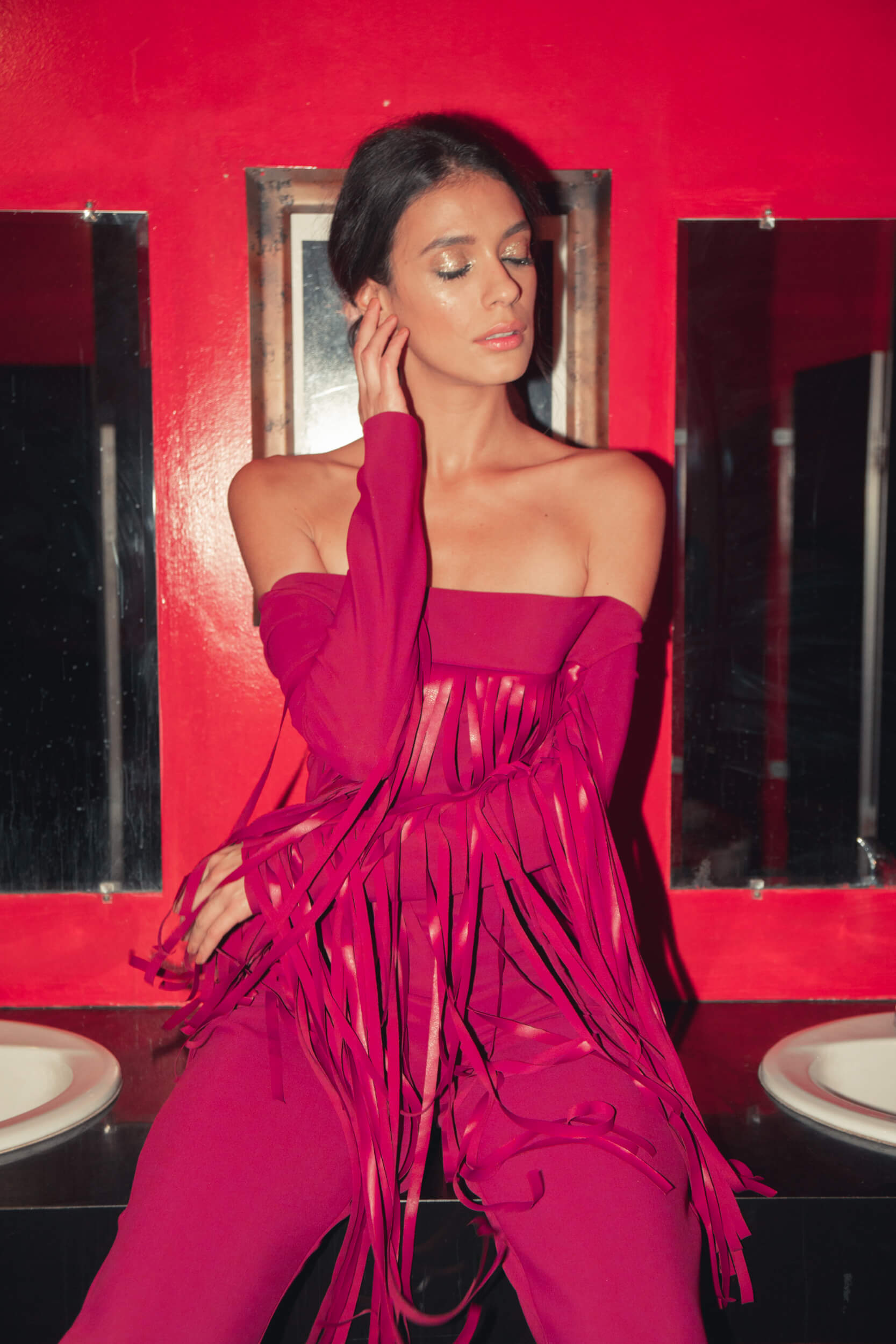 About "In the Tall Grass," what made you want to do it?
Well, Stephen King. When you get the email and see "Stephen King" you know it's going to be amazing. I actually am terrified of horror films, I don't watch them for the most part, but I love that it was a psychological thriller and reading the script I really fell in love with it, and I knew that it would just push me physically and emotionally, as well. Then Netflix, because it airs in the whole world, that concept as well is really cool, so for me, it was the first time that my family in Brazil got to see me the same night as my mom in Toronto, so that was super special.
Were there real frightening moments on set? 
For the day stuff, we shot in actual ten feet grass, and I don't like spiders and any sorts of small bugs [laughs]. It was super-hot. The moments where we had to start the scene, we would start way back there in the grass, and everyone was way up on the other side and you are all by yourself and you hear strange little noises, and you get a little scared. For the night, we did it in the studio, which I was really happy about, I don't know if I would have made it outside.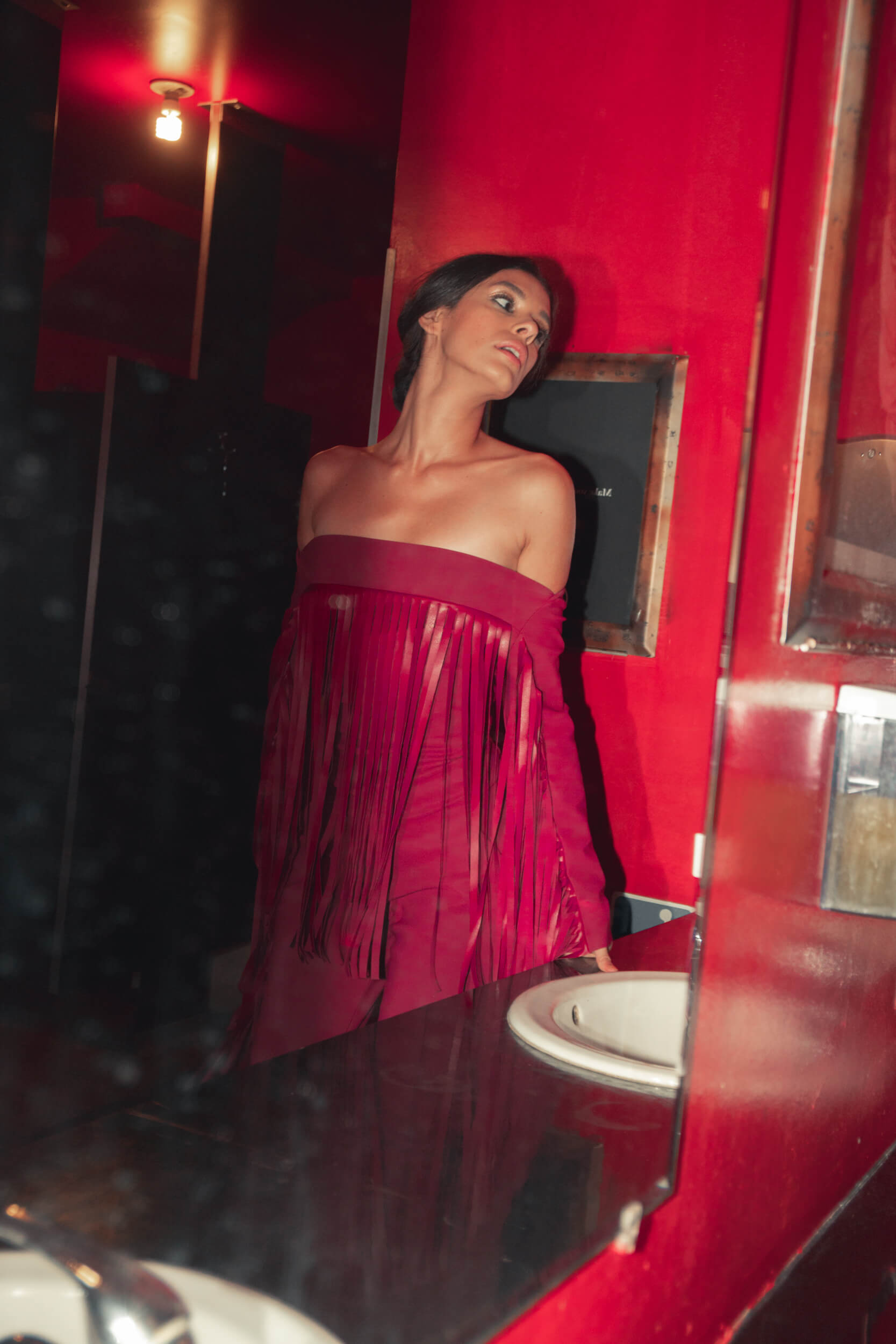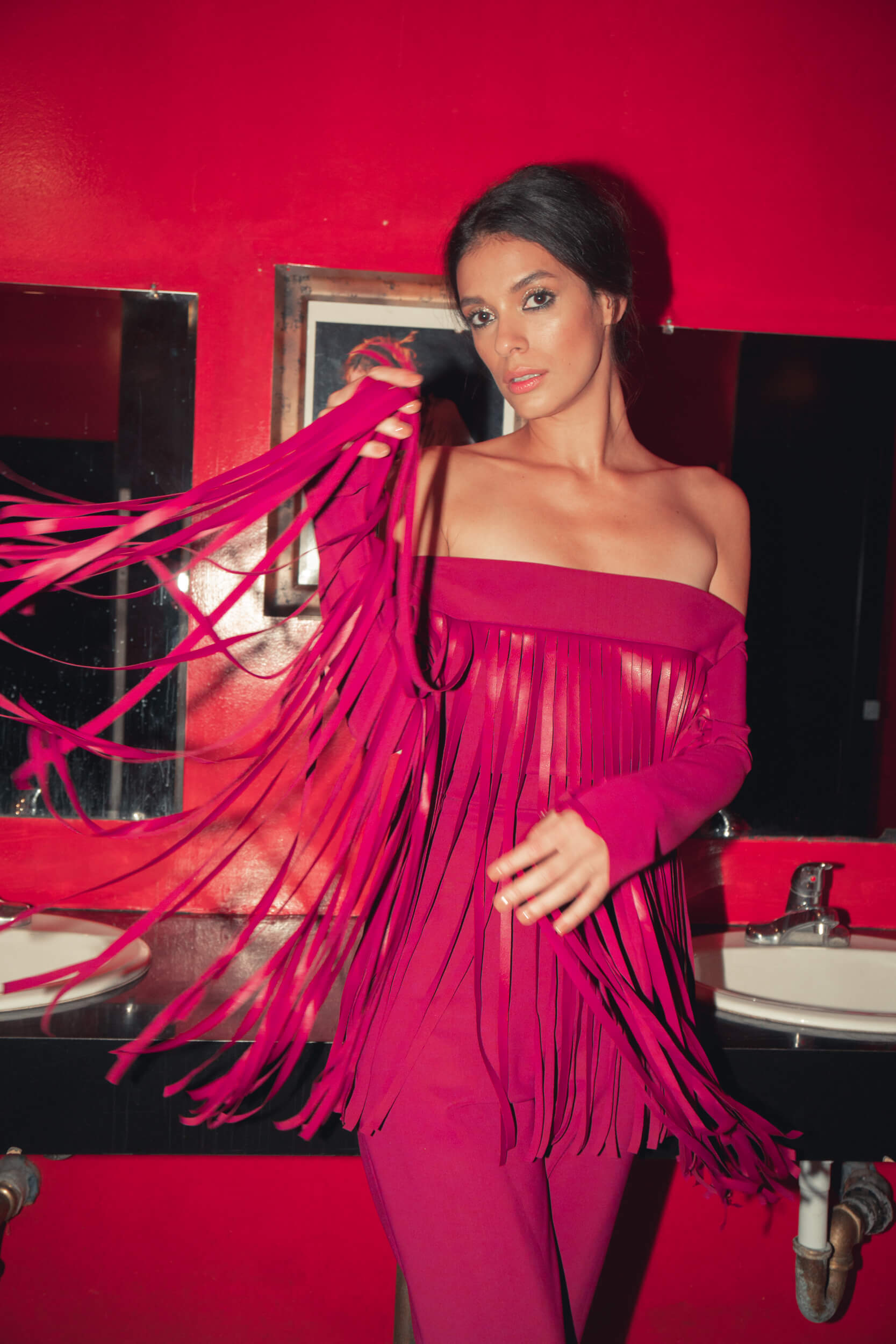 "When you get the email and see 'Stephen King' you know it's going to be amazing."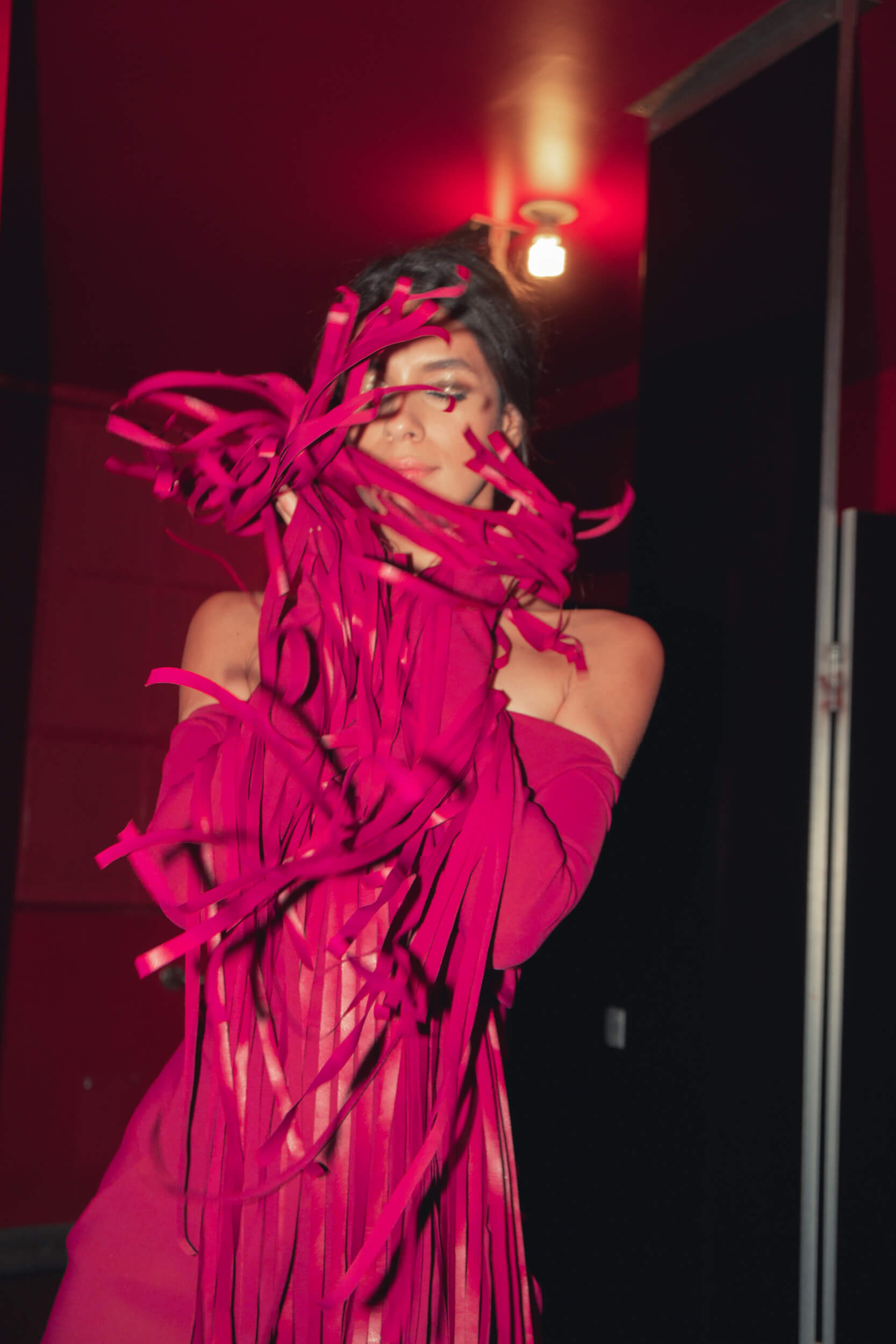 Even if you play scary characters such as Dodge in "Locke & Key," you said you don't like to watch a lot of horror movies, but what's the first one that didn't let you sleep at night?
Actually, when I was a kid, there was a show called "Goosebumps" that I used to watch with my mom, and when I watched it, I couldn't sleep at night. I remember my mom saying: "you can't watch scary stuff, because you can't handle it." In high school, when my friends would go and watch scary movies, I just wouldn't go, I was like "oh, I can't, I actually can't handle this." Movies with spirits, in general, make me really uneasy. "The Shining" also really scared me, but this film ["The Shining"] catches up with you later on, it just kind of gets you in the end.
Have you ever thought about writing and directing? Do you see that in your future?
Definitely, in the future I would want to go into that; I think right now I'm just having so much fun finally getting the parts and getting to do what I love so much, I'm always like "I want more of it!". In a couple of years, when I get to the place where I'm like "okay, I need to explore something new," because it's so much fun getting to act and not everyone gets to.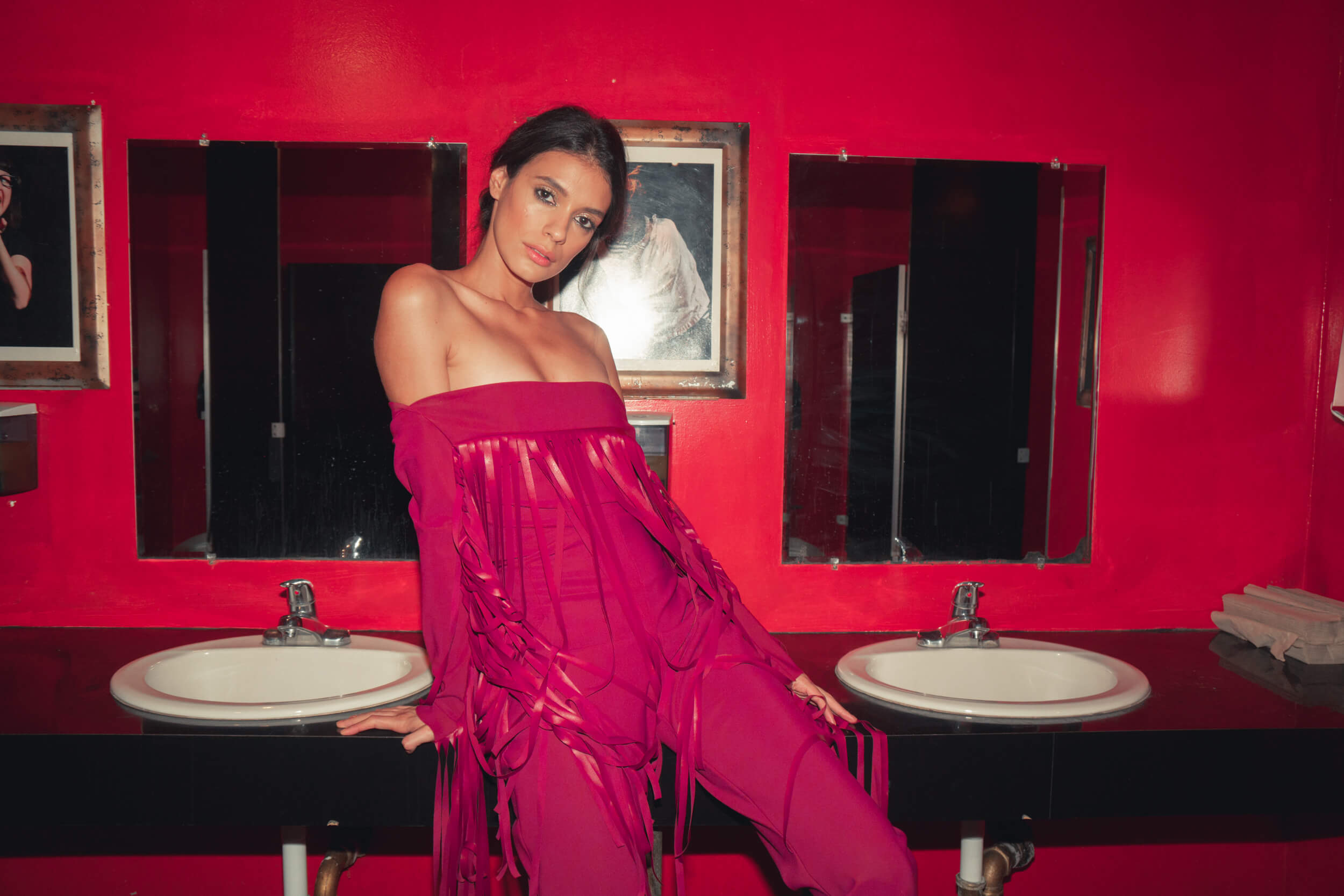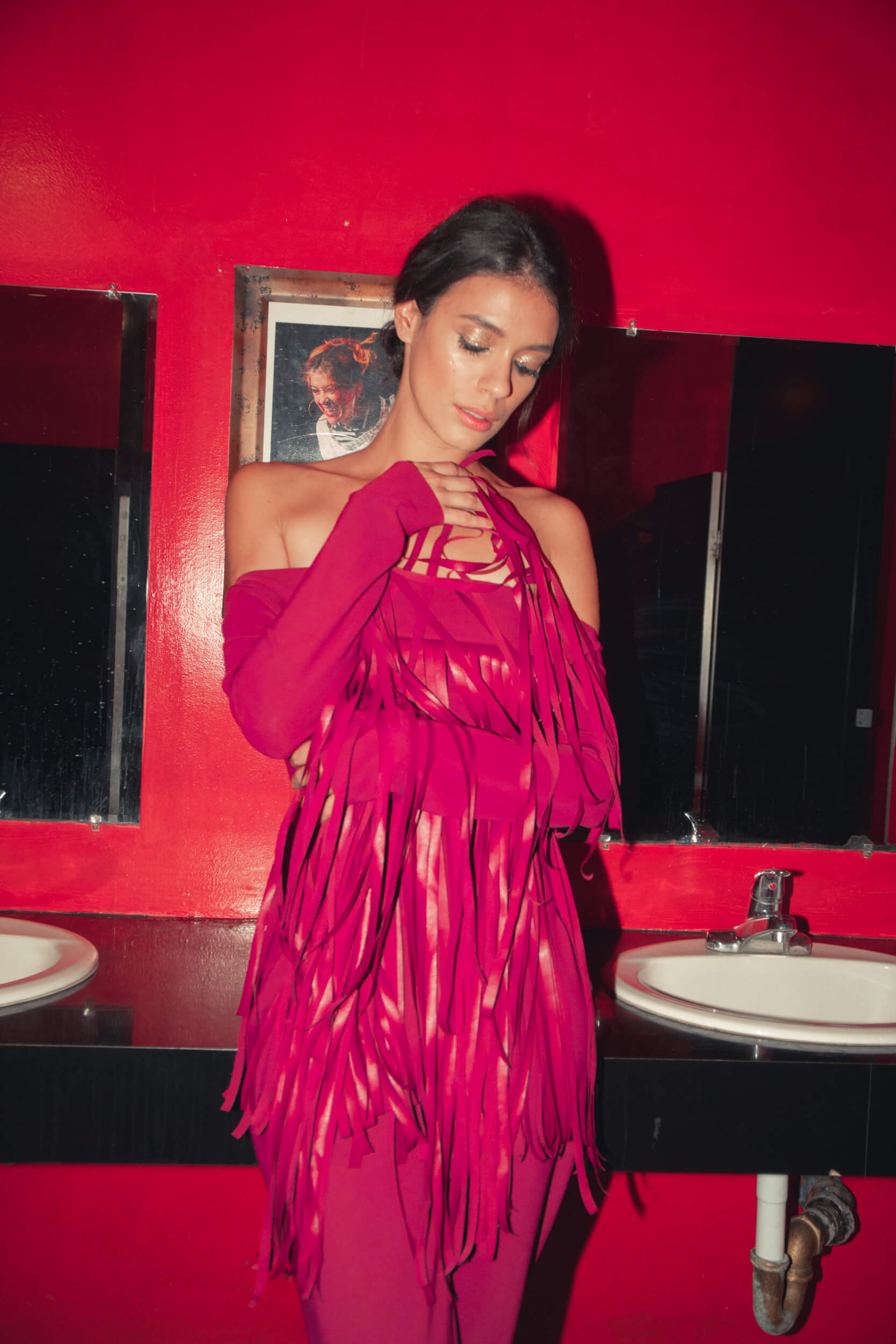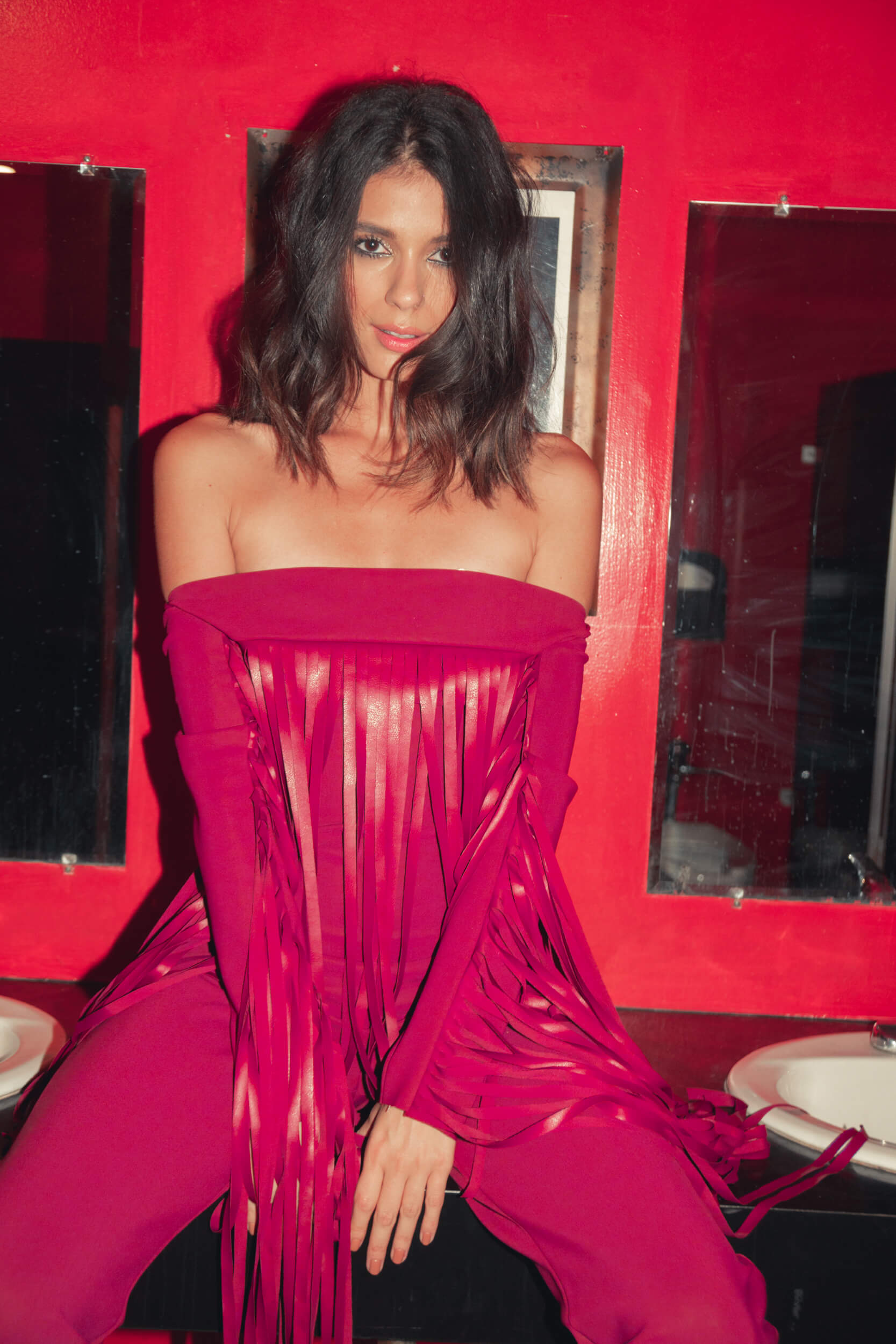 "In high school, when my friends would go and watch scary movies, I just wouldn't go, I was like 'oh, I can't, I actually can't handle this'."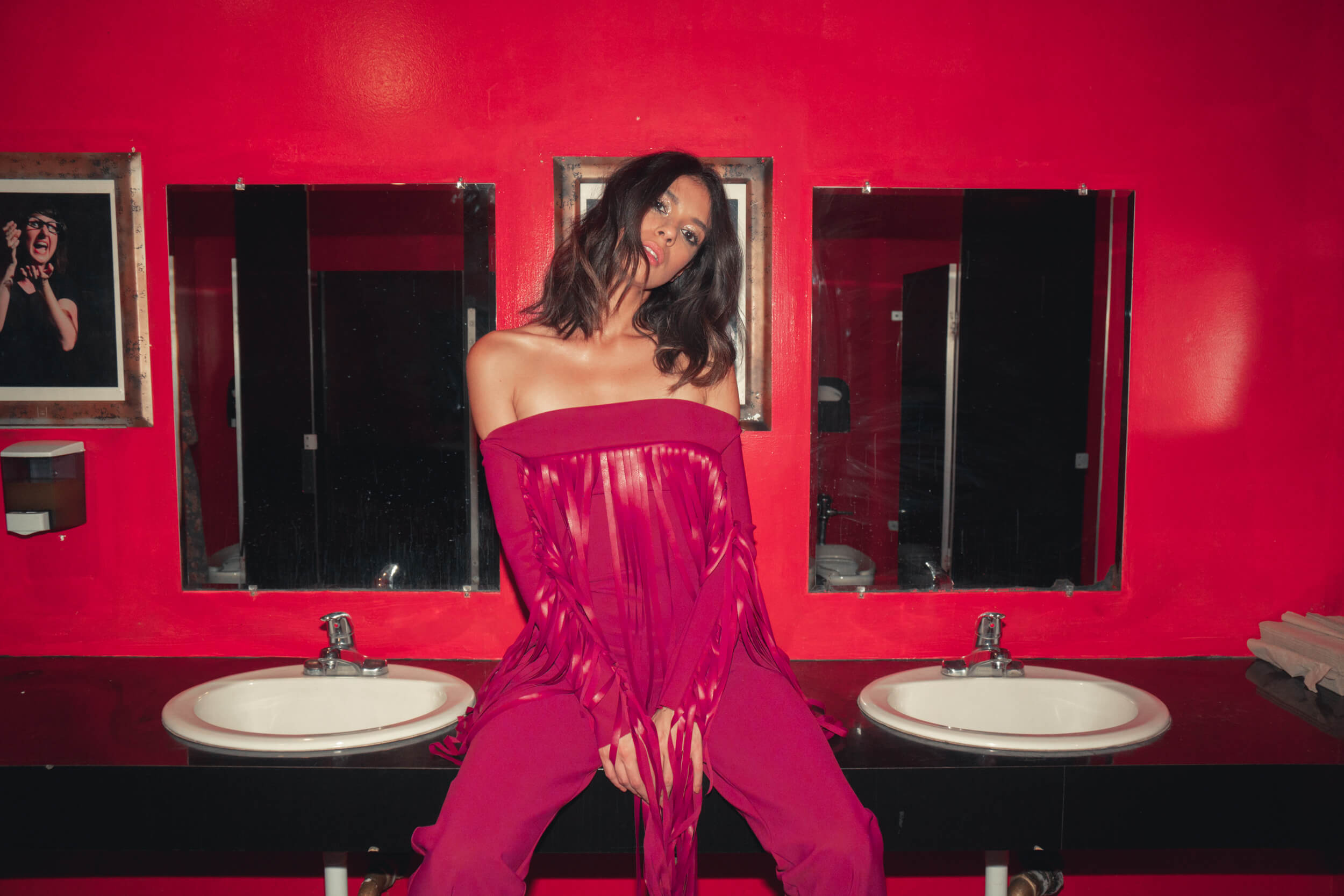 Who's you favorite "bad guy/girl! from the screen of all times?
I just finished watching "His Dark Materials" and Ruth Wilson as Marisa Coutler was absolutely amazing. I was blown away. I'm also a big fan of Angelina Jolie in "Maleficent."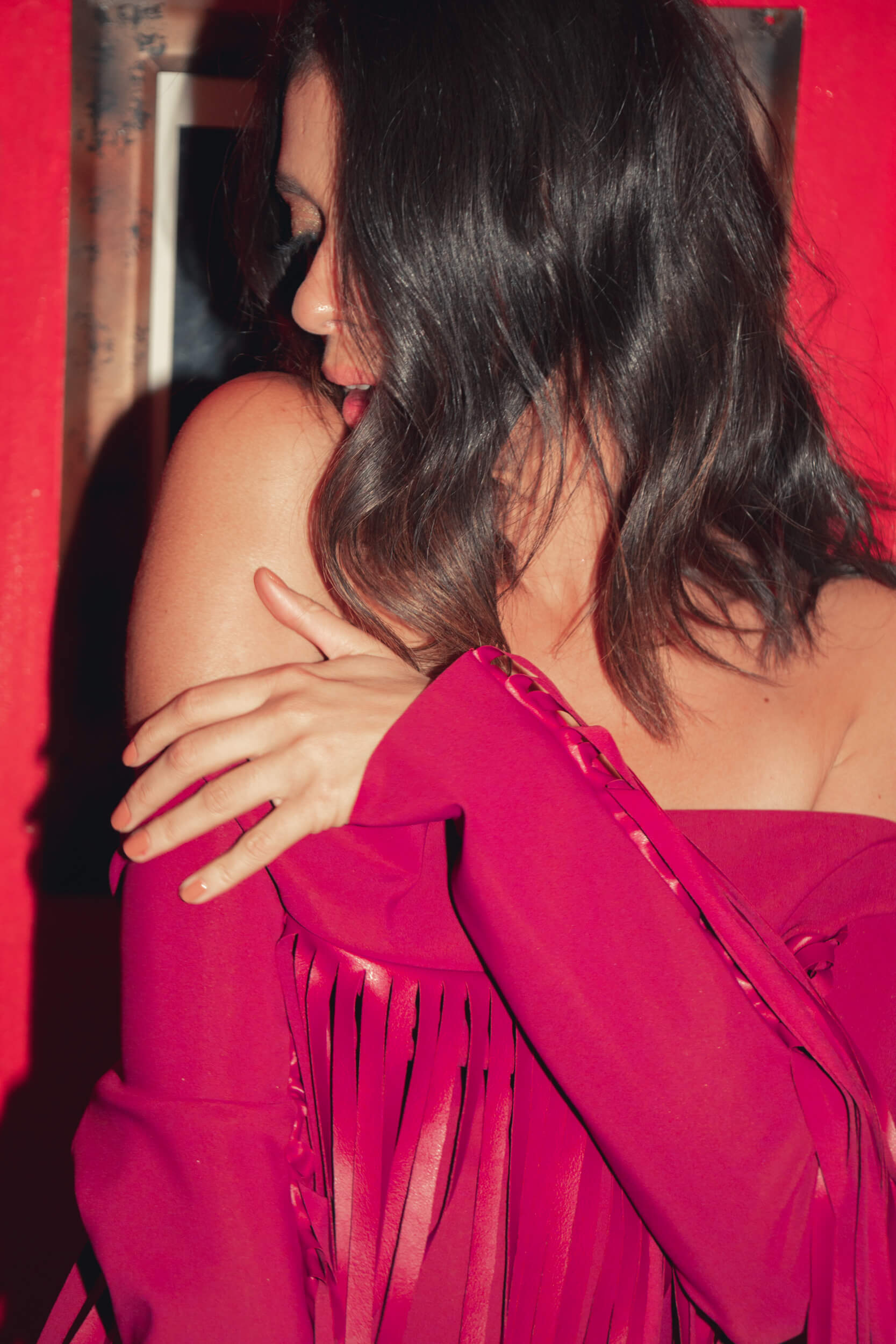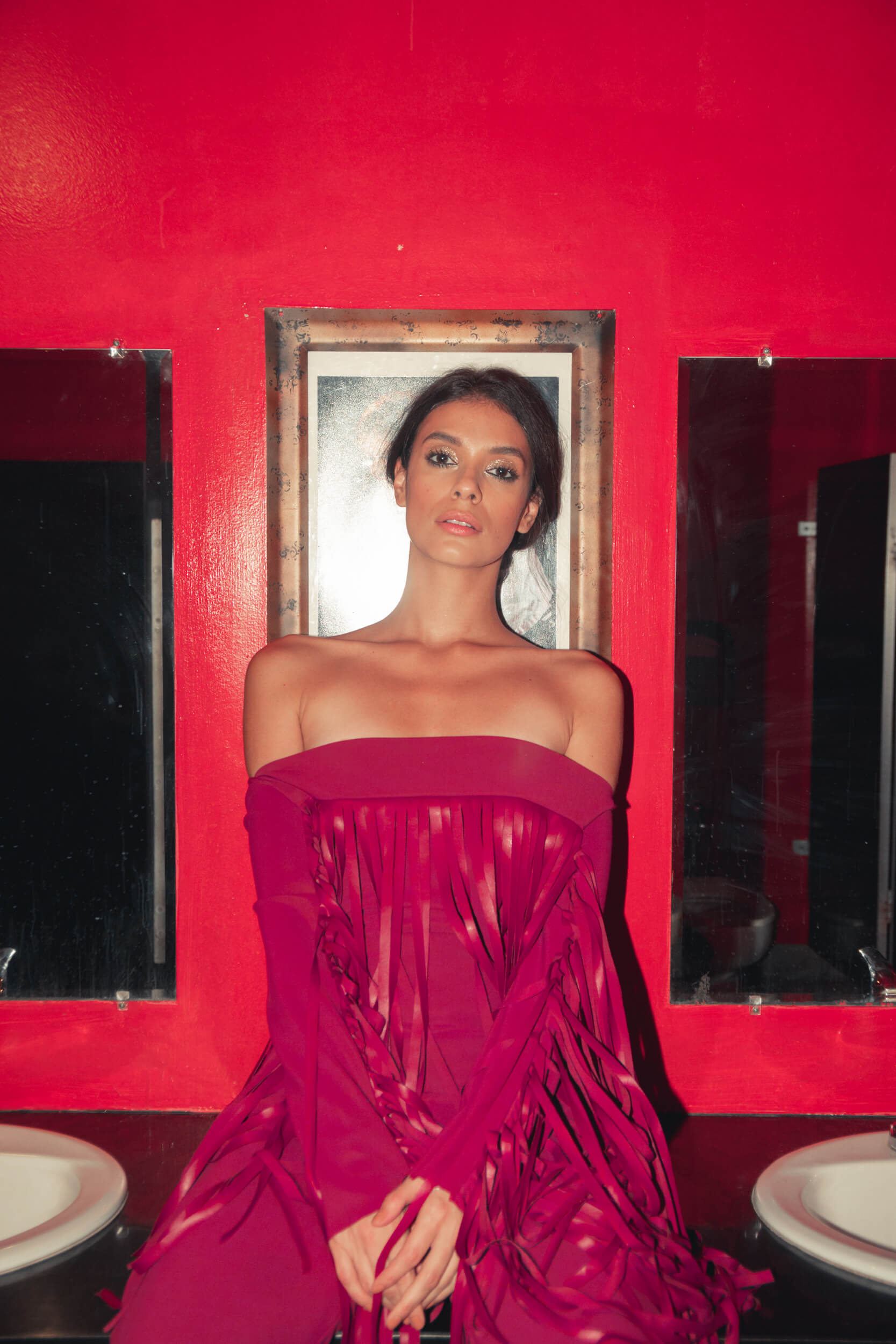 What is your life motto?
Everything happens for a reason.
What's your happy place?
My happy place is at home, with my dog, and my boyfriend, watching TV or blasting music, dancing, drinking some wine. I'm a home body, I love to travel, I love to see new places, but to be in the place where I live, with the people I love is special.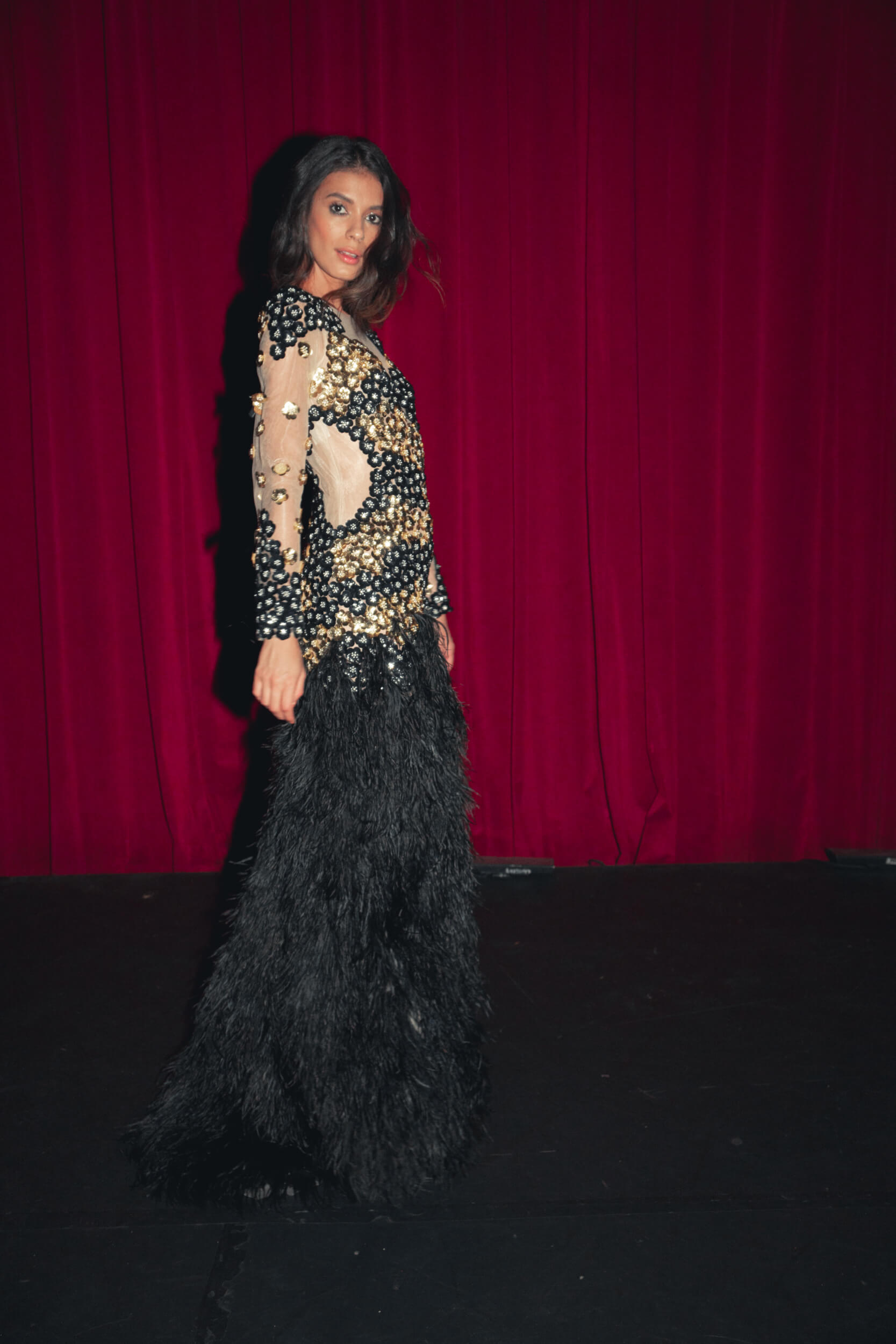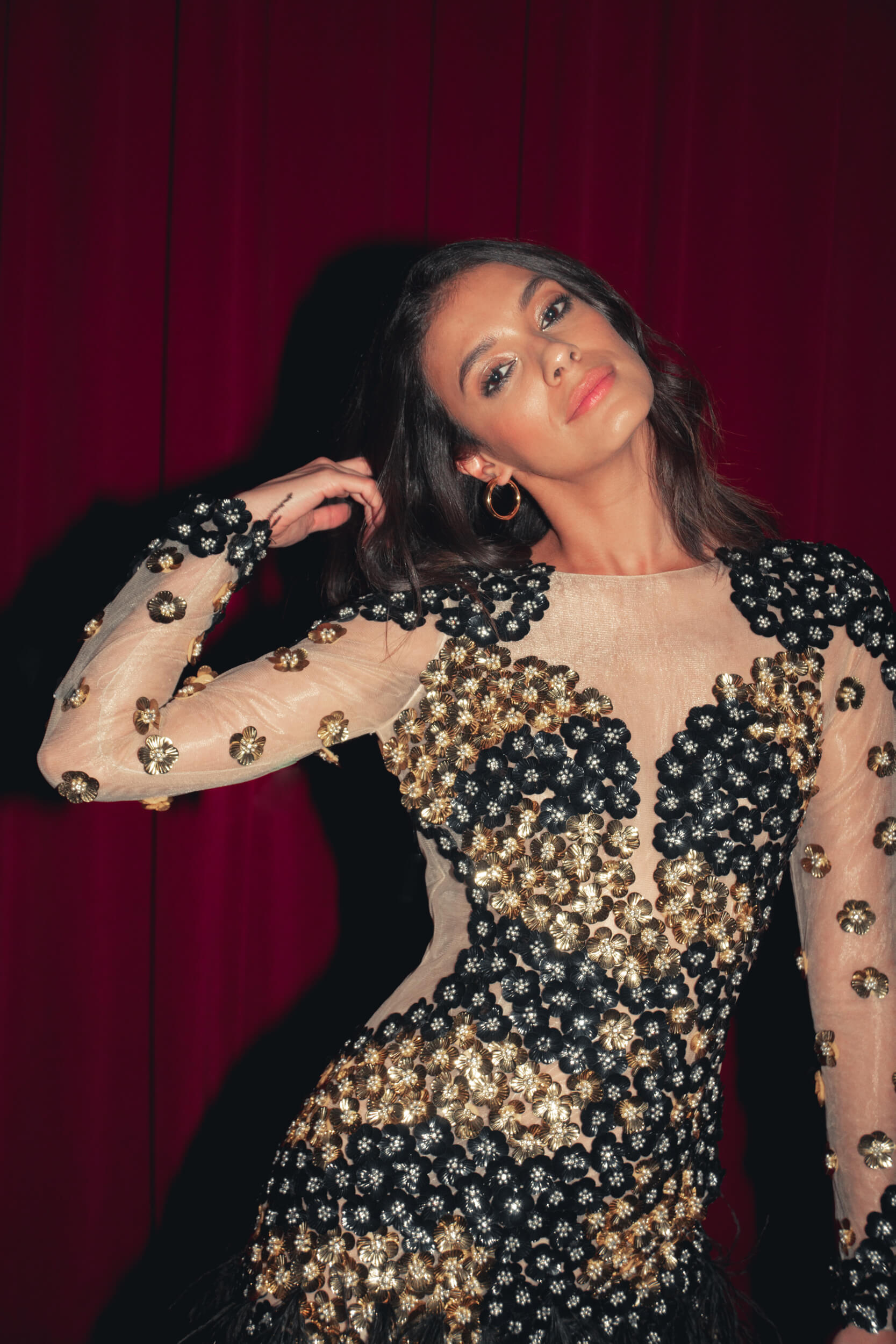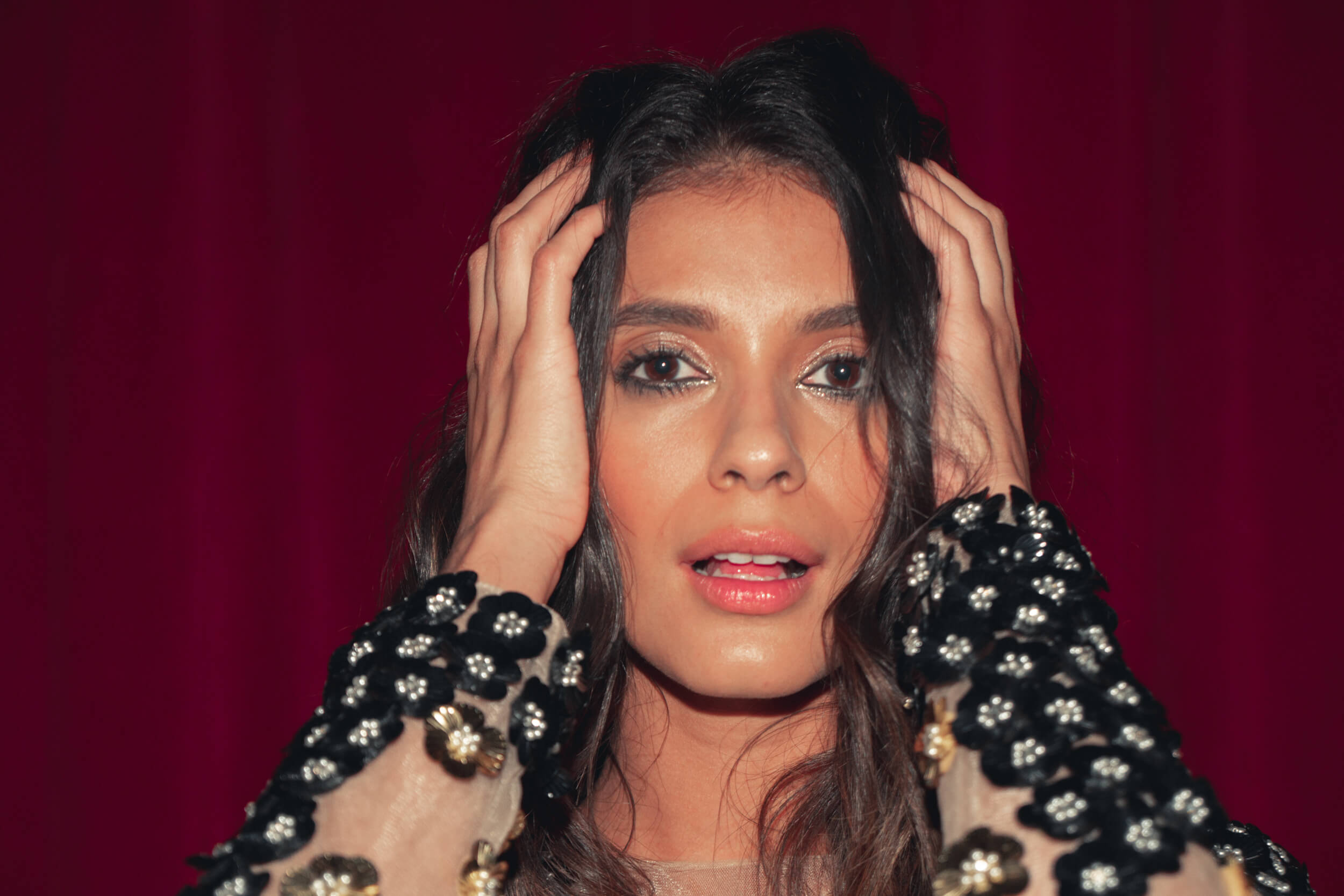 What's your superpower or the one you wish you had?
It's funny because I'm thinking of "Locke & Key" and there's this one key that is the "anywhere" key and I would have that so that I would skip every flight ever and I would never be late to anything.
What's your must-have on set?
Coffee! Don't speak to me before coffee [laughs]. That one's easy. And a sad playlist, or happy, it depends on the role.
What's the book on your nightstand?
Right now, I'm reading Gabrielle Bernstein's new book, it's called "Spirit Junkie." This is a deep secret of mine, but not really: I love self-help books or spiritual books, and she has a book called "The Universe Has Your Back" which is amazing, so this is the second one that I'm reading.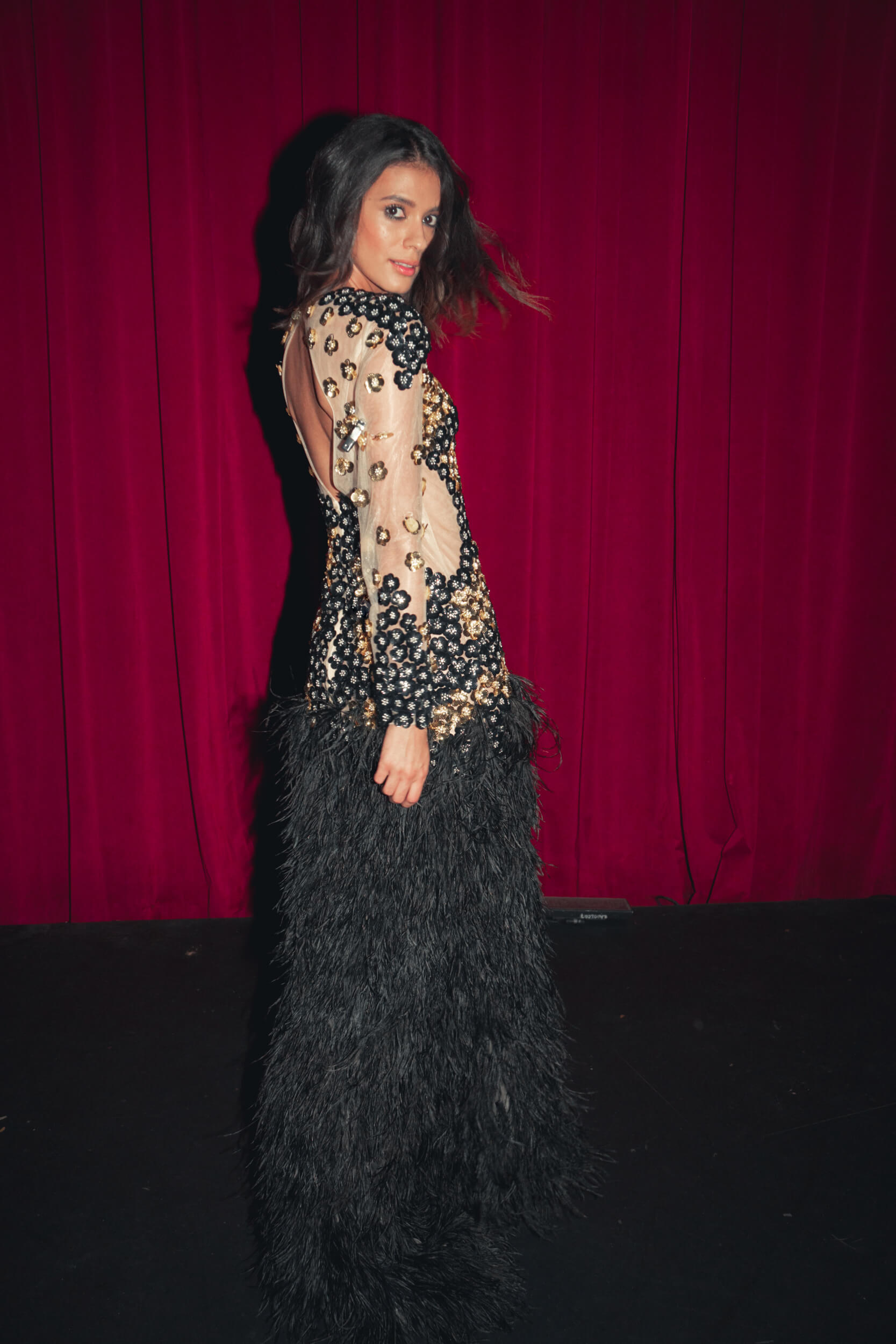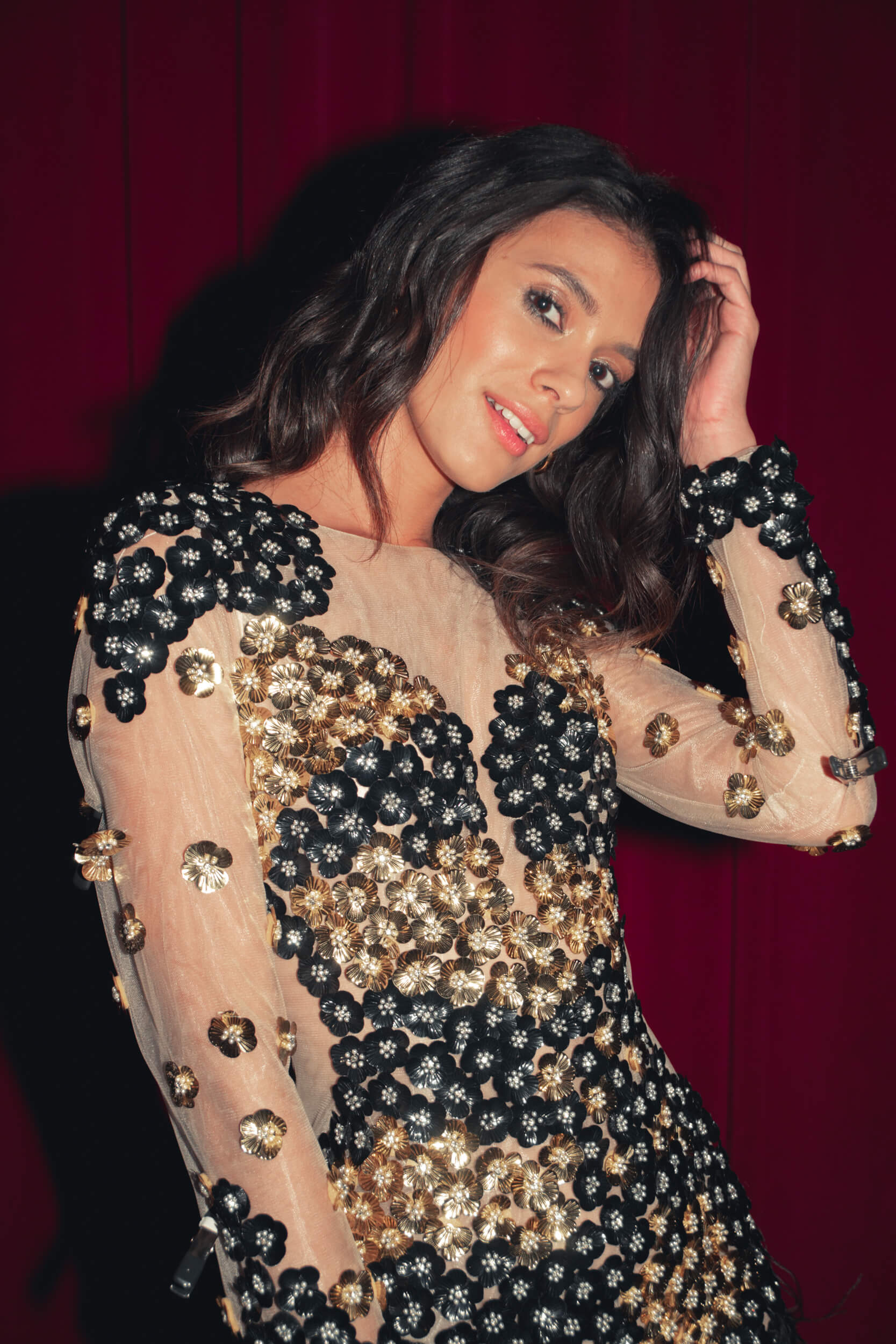 "…there's this one key that is the 'anywhere' key and I would have that so that I would skip every flight ever…"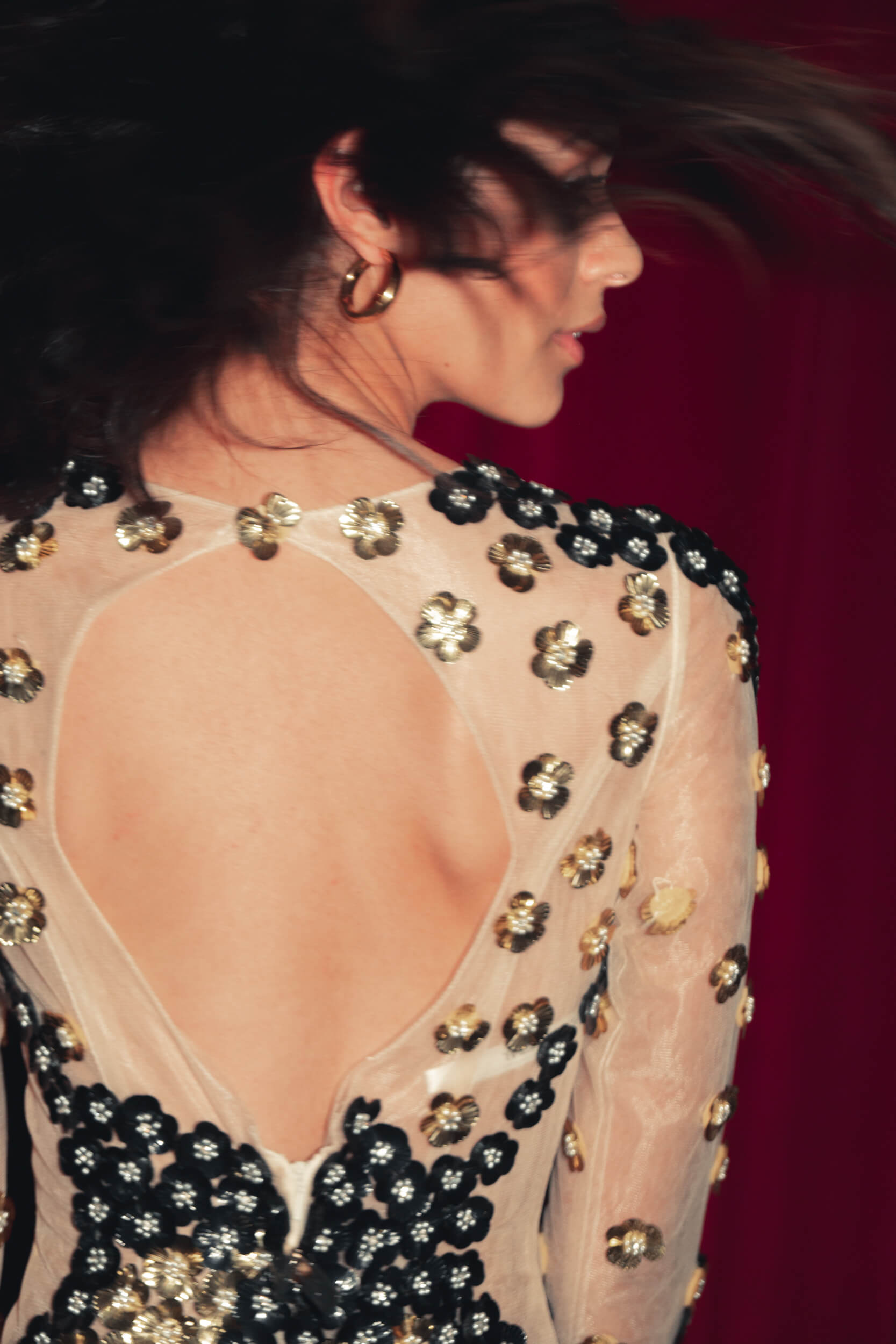 What's your favorite word?
It's probably the "F" word, "Fuck yes!"
And your favorite Portuguese word?
It's the word "lembrançinha." It's when you give a gift, but it's a small gift, and it almost translates to "remembrance," there's no word like that in English. I just love different languages and how there are some things that you can't translate.
If you could go to dinner with three people from the past, present and future, who would they be?
Audrey Hepburn, Julia Roberts, because I'm in love with her, and Meryl Streep. I would pick their brains and just hope Julia smiles the entire time. That would be brilliant.
What's your guilty pleasure movie?
I would say "Hocus Pocus" and "The Parent Trap," I remember me and my best friend trying to find the home where they filmed [laughs].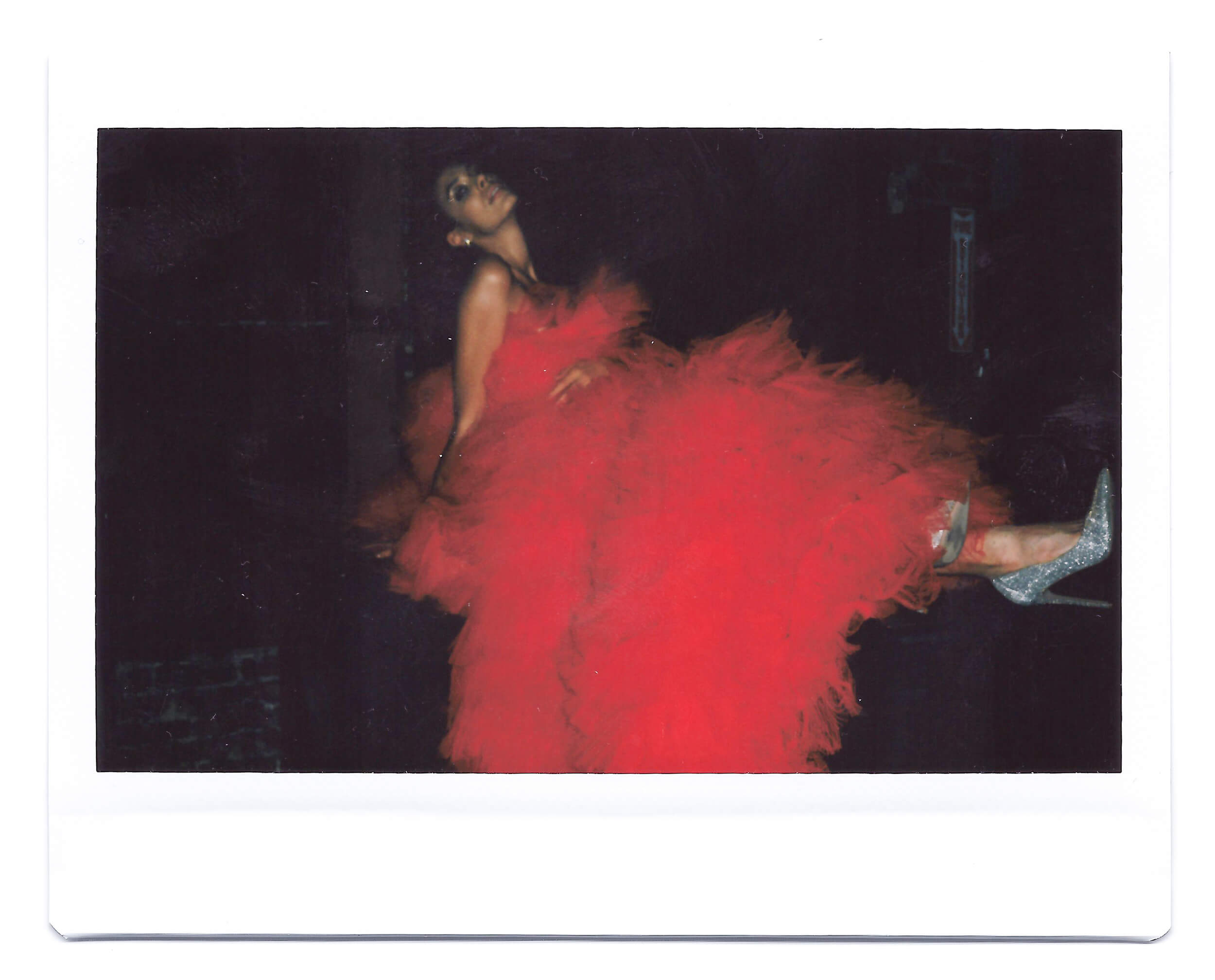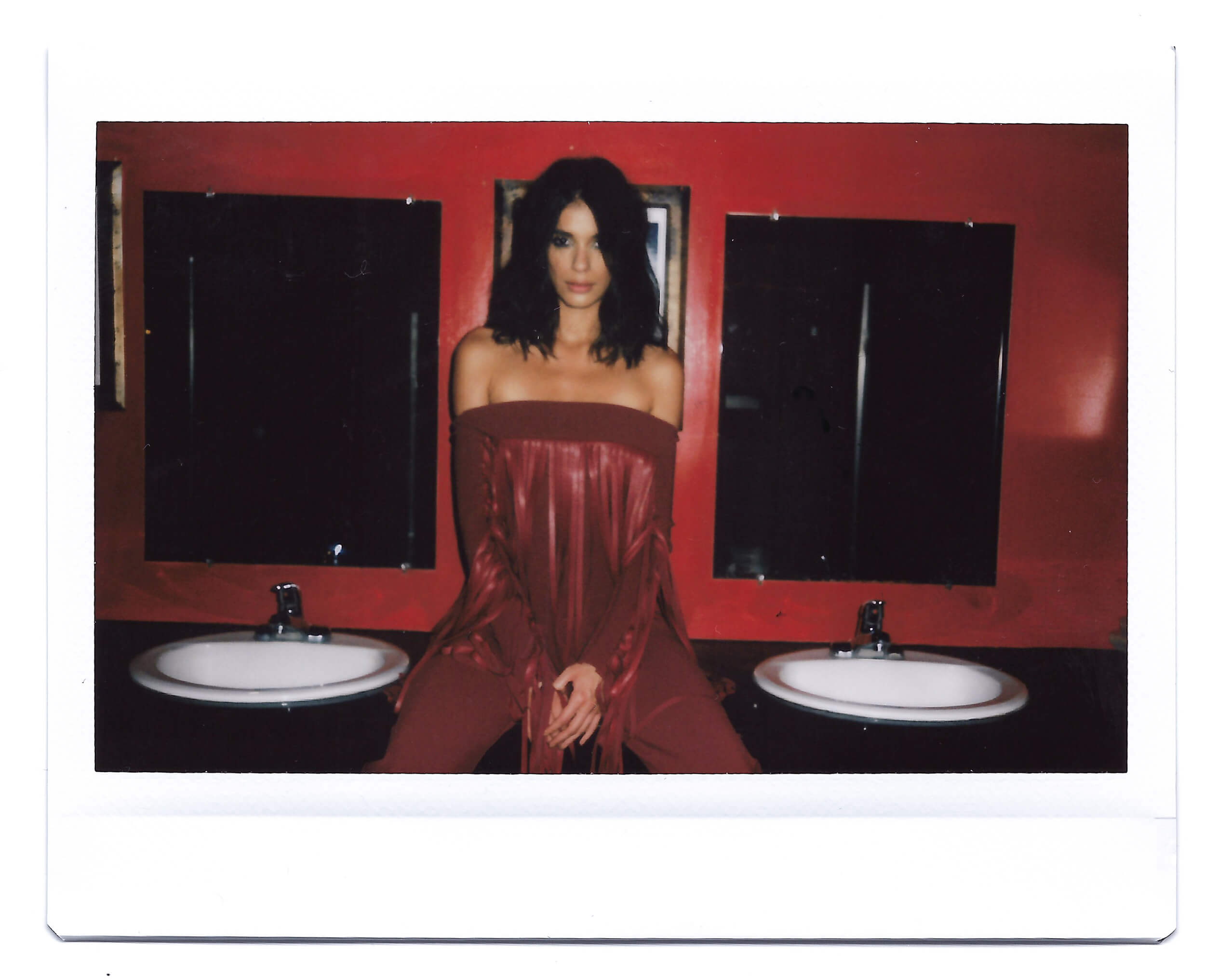 Have you ever had an epic fail on the job?
I've probably fallen, I'm actually really clumsy, so I've probably fallen a couple of times. I think people think, when they see me, that I'm cool and I can do stuff, but I can't, it takes me a while.
One last curiosity: you say on your bio on Instagram that your name is after a Madonna song. What's your favorite Madonna song?
It's probably "La Isla Bonita," sometimes I blast it. And I think it's so cool that I was named after a Madonna song, my mom's so cool.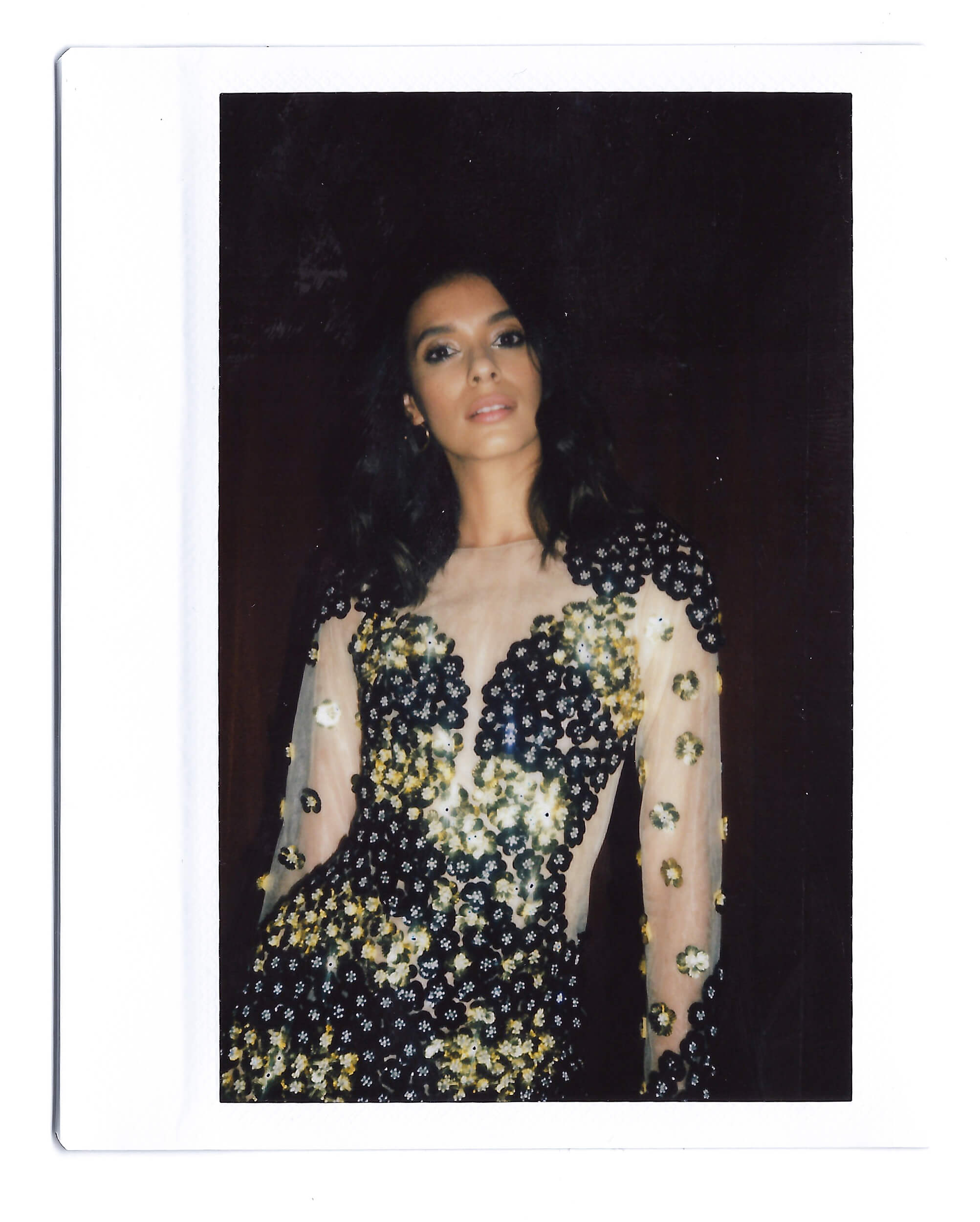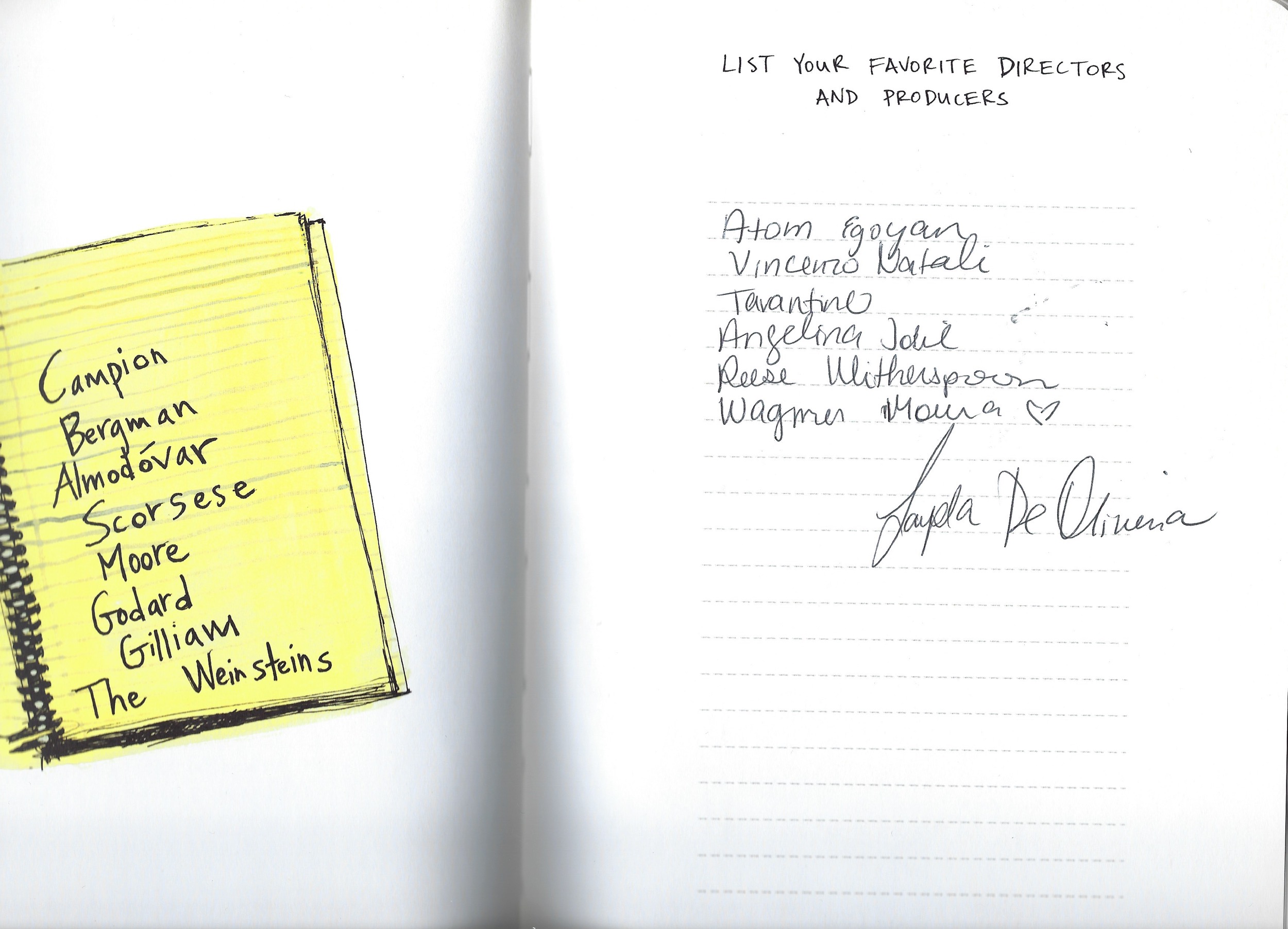 Look 1
Dress by Mimi Tran
Shoes: Charles David 
Look 2
Dress by Rita Vinieris 
Shoes: Shoe Dazzle 
Look 3
Jumpsuit by Chiara Boni
Shoes: Charles David