What if…? Many of the best voyages out of the ordinary are born from a question like this, and Laura Mennell has been able to take a closer look at many of them. From the Snyder's cinematographic transposition of "Watchmen" to the TV series "Alphas," until the more fantasy "Van Helsing" and "Haven." And maybe thanks to this privileged look she can look at reality with a critic and keen eye.
Laura Mennell has joined the third season of "The Man in the High Castle" as Thelma Harris, a character based on Louella Parsons and Hedda Hopper, institutions of Hollywood Golden Age gossip tabloids. Mennell's character has been created by the show and not in the pages of the Philip K. Dick's novel, but she plays an important role which is also linked with the American current events and the difficult relationship between journalism and U.S. leadership at this moment. And Laura Mennell knows the responsibility that she has by playing the part of Thelma Harris, and with pride she recognizes the role that a show like "The Man in the High Castle" and the novel from which it's based could have, in particular in a historical moment when the past is constantly in ambush.
But our interview with Laura Mennell shows the thousand faces of the actress who can perfectly fit also in a comedy role like in "Loudermilk," TV series created by Peter Farrelly and Bobby Mort, champions of the comedy (even if Farrelly has recently proved his dramatic skills with "Green Book") directors of movies like "Dumb and Dumber" and "There's Something About Mary."
Mennell's career though keeps looking out of the ordinary and, in fact, she also told us about her new adventure to the very edge of the space with the new TV series produced by Robert Zemeckis "Project Blue Book," which we had also previously talked about with sound designer Daniel Wohl.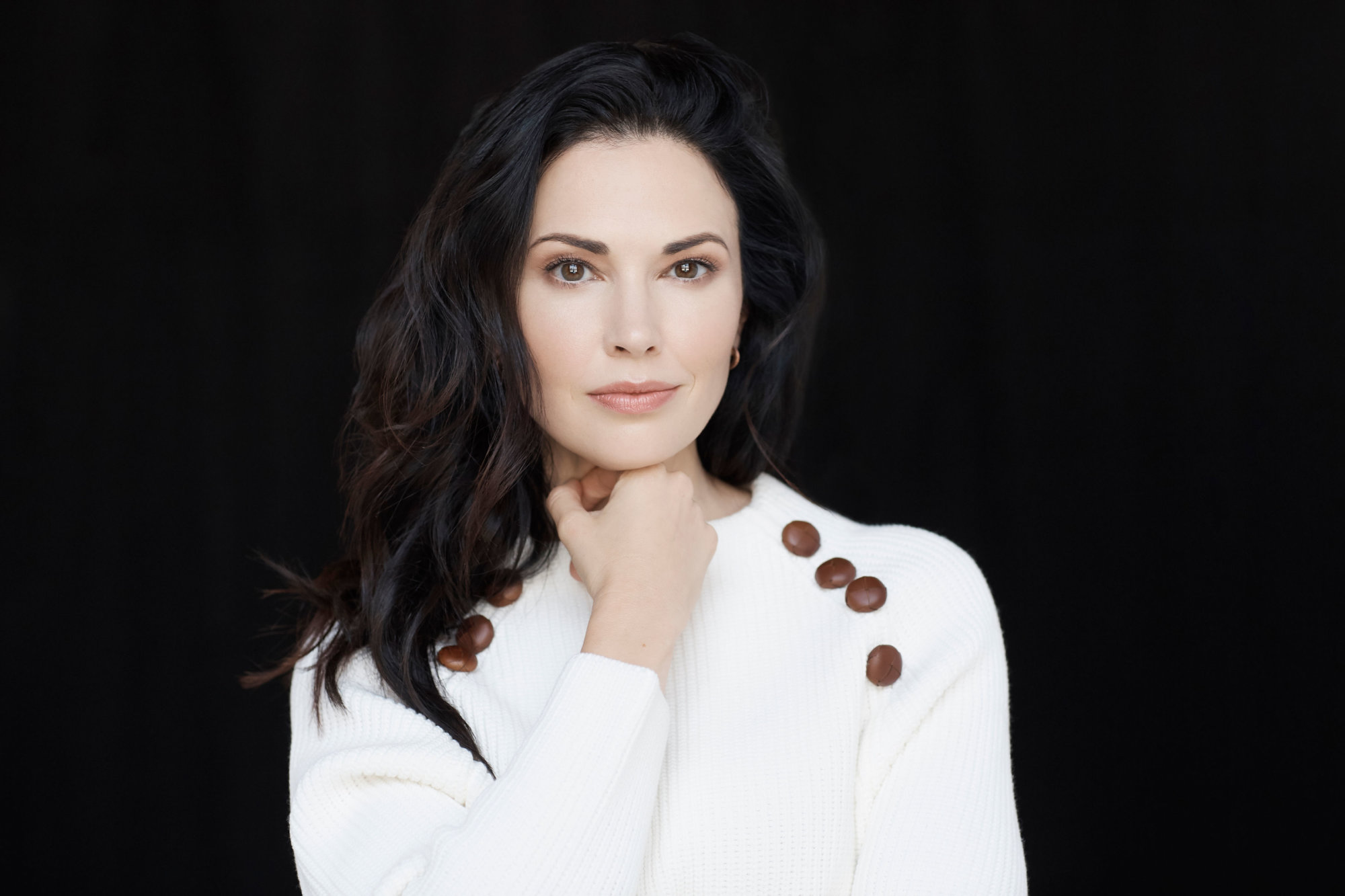 "The Man in the High Castle" is one of the best series of Amazon Prime, how was jumping in season 3? Were you already a fan of the show?
_____
Oddly enough, I hadn't had the chance to watch the show before shooting, I'm Canadian and Amazon Prime just became available in Canada this past spring. But I was familiar with the show through earlier auditions for other roles before landing the part of Thelma Harris — and always loved the scripts I read and the overall concept of the show.
"The Man in The High Castle" was really an easy series to fall in love with. It's hauntingly beautiful and holds a mirror up to our society in many ways, reminding us where we've been and warning where we could easily revert back to. It's very timely given the shocking footage you see in the news today. Living in more progressive cities, we can often feel like society has come a long way. But clearly our world still isn't accepting enough of different races, religions and sexual orientation as many of us would like to think. We have a long way to go and shows like High Castle play a huge part in changing that.
Additionally, given the show's phenomenally talented cast — Alexa Davalos, Rufus Sewell, Cary-Hiroyuki Tagawa and the list goes on — I was just so happy to be part of such a powerful show.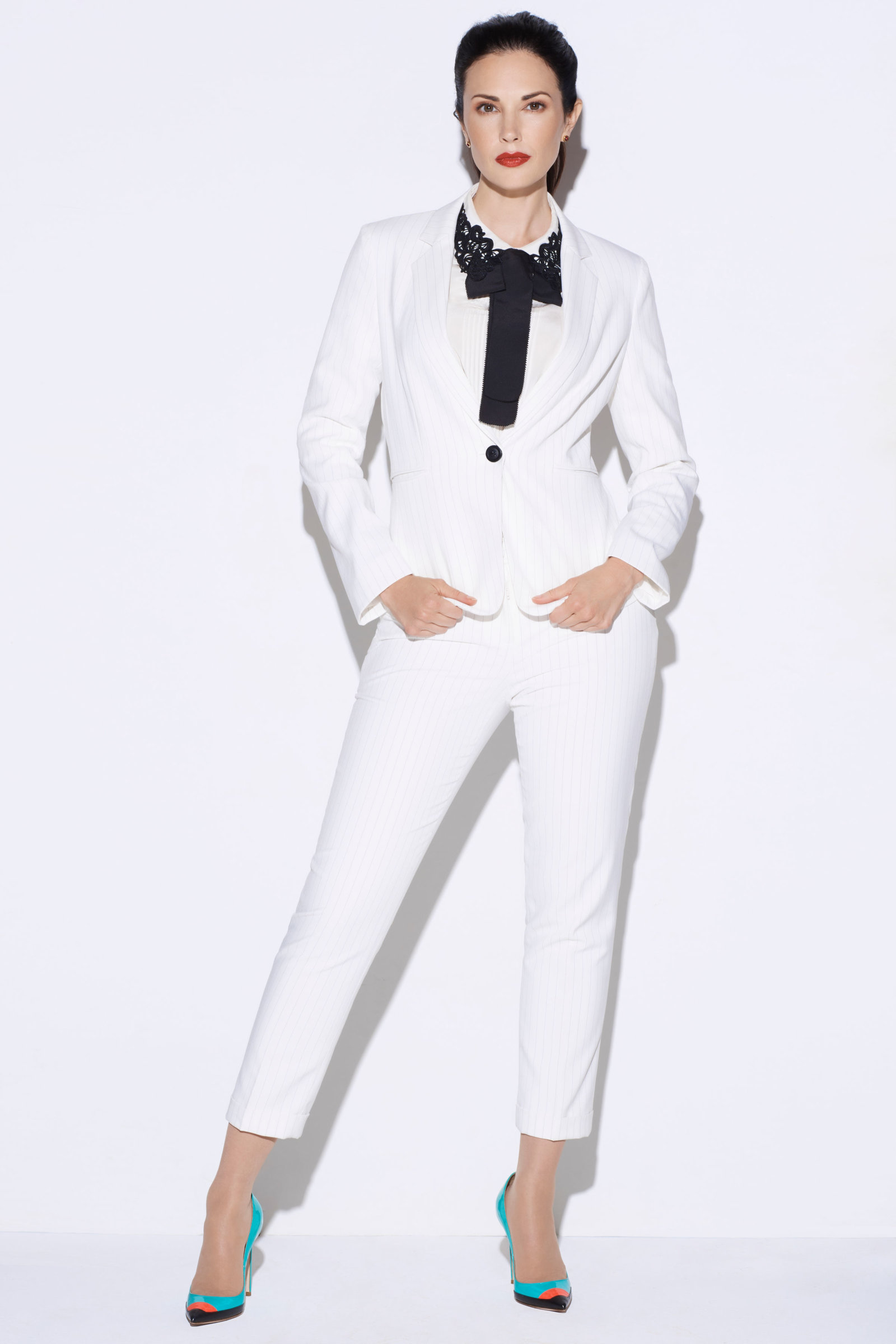 "Clearly our world still isn't accepting enough of different races, religions and sexual orientation as many of us would like to think."
How did you prepare to portray your character Thelma Harris? 
_____
I prepared to play Thelma Harris — gossip columnist for the Reich — in many ways. Perhaps the most interesting was to learn about gossip columnists from the golden age of Hollywood: Louella Parsons and Hedda Hopper were the original queens of this realm. These women yielded so much power during their time and could literally make or break the careers of those in the entertainment industry. Thelma Harris could also harness that kind of power, but was also quite vulnerable to people of higher ranks who could force her to be a pawn in their dangerous political games.
But I also enjoyed further exploring her vulnerabilities — which I wasn't fully expecting from the get go — as she falls in love with Nicole Dörmer (Bella Heathcote's character). It really humanized Thelma's story ark as she struggled through secretly falling in love with another woman under the Nazi regime — there was a lot a danger and heartache involved.
On "Loudermilk" what made you want to be part of the project?
_____
Bobby Mort and Peter Farrelly created such a real, grounded, relatable comedy that I really wanted to be part of.
It's smart, funny, poignant with a mix of dark humor. The writing is fantastic. And there was also something really appealing about playing the girl next door — which I wasn't getting to do much of at the time — albeit I was playing the girl next door with a bit of a bee in her bonnet with how irritable Sam Loudermilk's (Ron Livingston's) character is.
And also who wouldn't want to work with the wonderful Ron Livingston? And the hilarious Will Sasso? And working with Comedy legend Peter Farrelly was also an obvious draw to the show. It was kind of a no brainer! I was just so pleased when they cast me as Allison…. I loved it! And have also developed a nice real life friendship with the super talented Anja Savcic as well — I just think she's so wonderful as Claire.
"Who wouldn't want to work with the wonderful Ron Livingston?"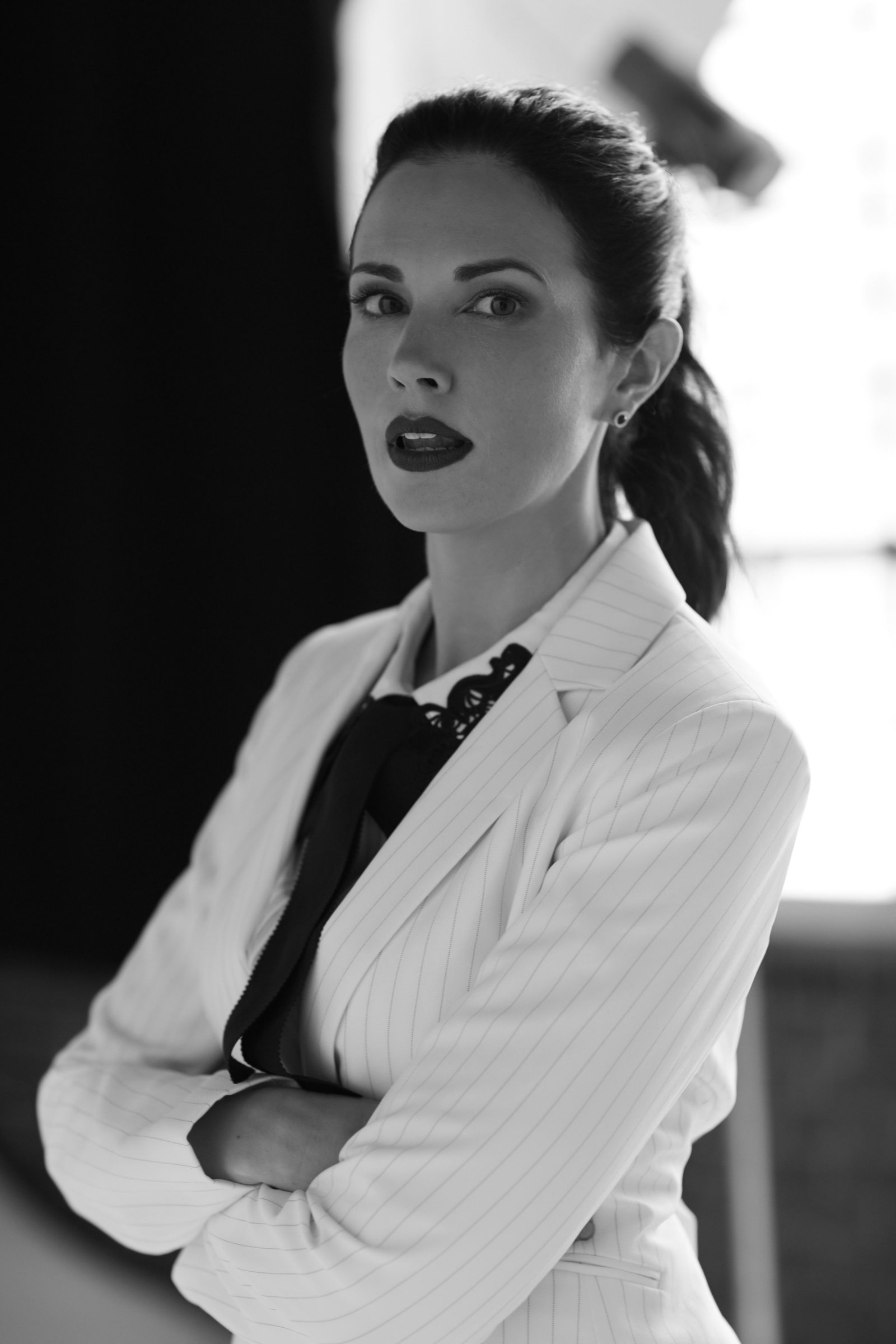 The show is hilarious yet it addresses some social issues like addiction, why do you think combining comedy and important topics (almost) always work with the audience?
_____
Because life is hard and sometimes the only real way to get through it is with a little humor. We really do need to find the light in the darkness and it's usually there for the most part. Also, alcoholism and addiction are very common issues now. Most people can relate personally — if not through their own experience, through helping friends and loved ones with their own struggles with it. It's now more common than you'd think and the AA world is a really interesting one to explore.
Humor's also a way to connect us, and "Loudermilk" seems to have a real love for the quirks and challenges we face in what it means to be human.
Yes, it does poke fun within the world of addiction, but with a genuine love and understanding of the human experience.ul as Claire.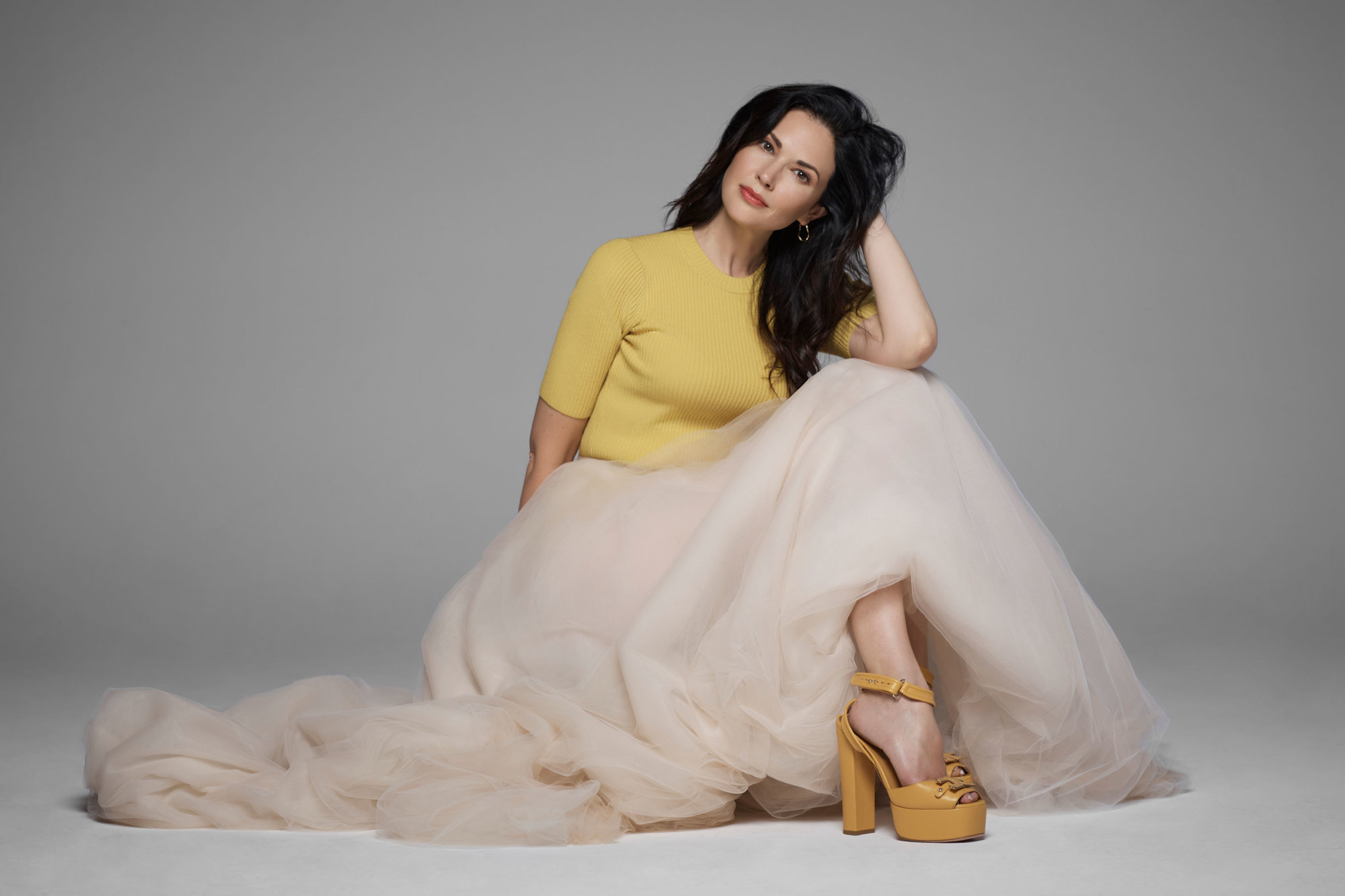 "Life is hard and sometimes the only real way to get through it is with a little humour."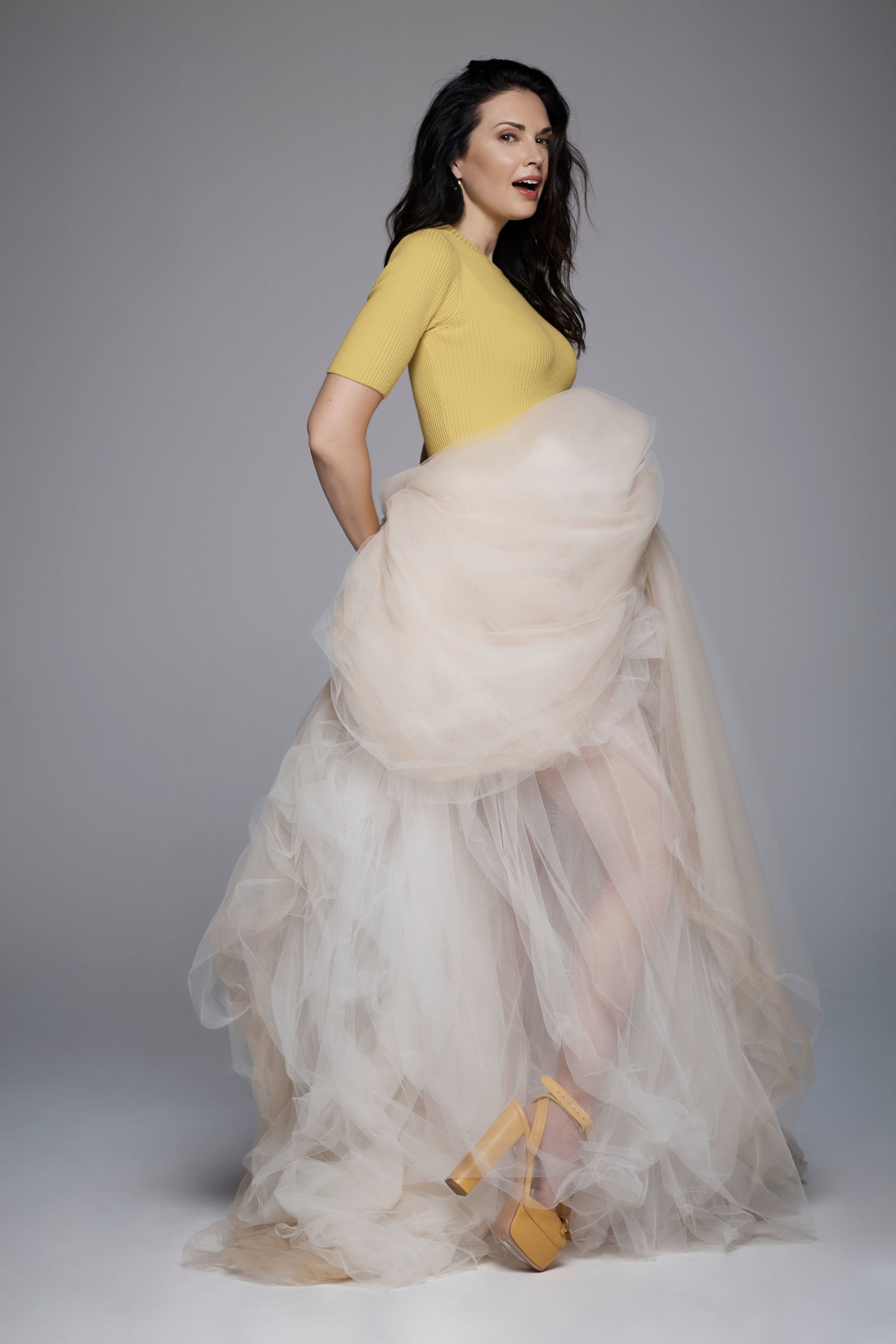 "Loudermilk" is created by Peter Farrelly, who's been nominated for several awards for his film "Green Book," how does he share his vision with his actors on set?
_____
Pete is a really good and grounded guy, and always has a very strong vision that comes through in his directing. Maybe because he's also a writer on our show, I feel he has a really strong sense of how he sees things in his head and wants to capture that when he shoots with his actors.
He really hones in on the tiniest of moments and runs it until he finds that perfect pitch he's looking for. He's also been doing this for decades and clearly has found some magical formula for creating the best comedies of all time — like "Dumb and Dumber" and "There's Something About Mary" — so as an actor you know you're in good hands.
I can't wait to see his latest film, "Green Book," it looks really quite wonderful!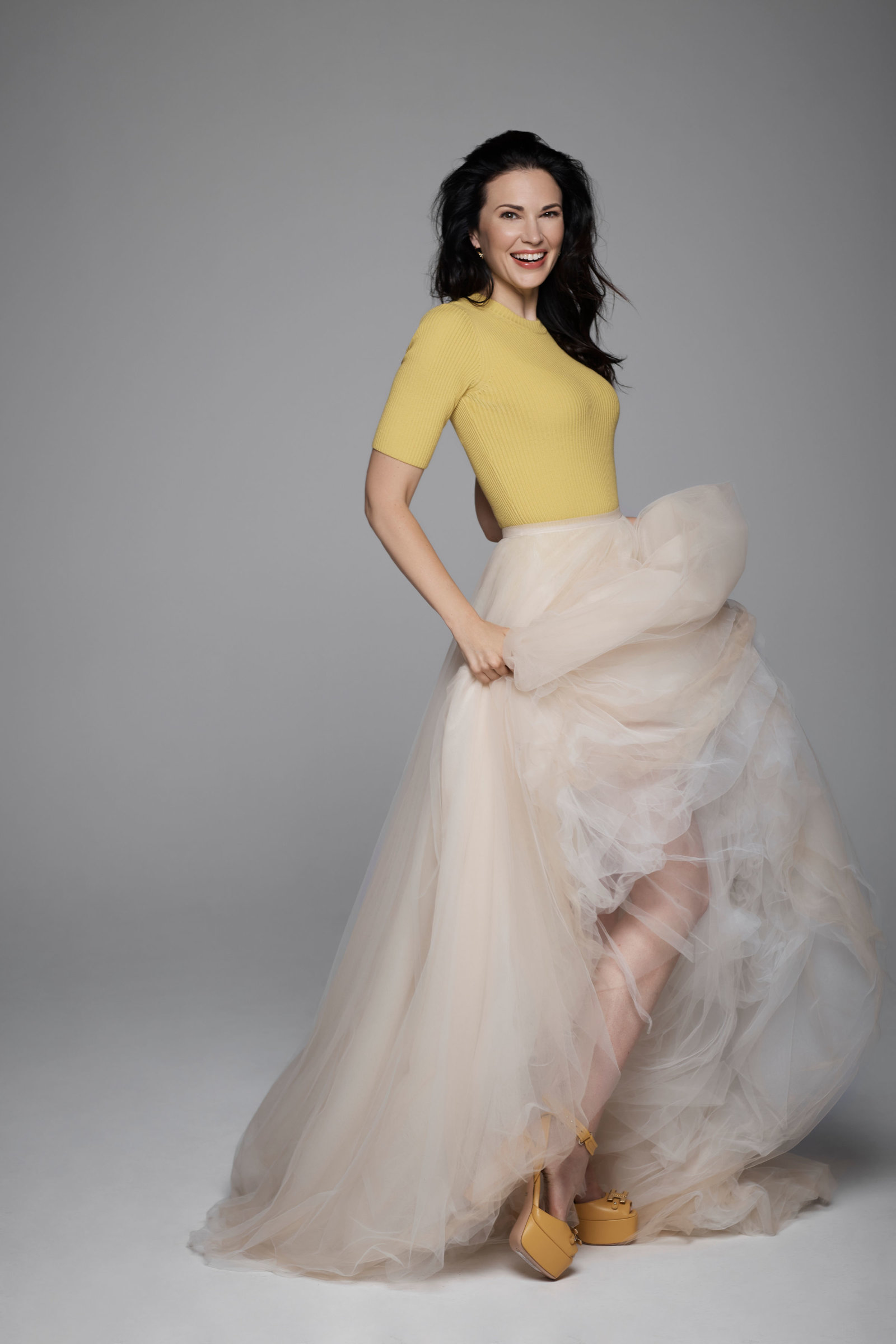 On "Project Blue Book," since it's based on true events, what kind of research did you beforehand?
_____
With "Project Blue Book" taking place in the 1950s and also combining the subject matter of Classified UFO cases, the show was definitely one of my favourites to research.
Our series is about the life and work of Allen Hynek, an astrophysicist who was hired by the US Airforce to investigate UFO sightings in the 50s and 60s…essentially to debunk them and distill any possible mass hysteria that could have happened at the time. And I play his wife Mimi Hynek who has a challenging time when her husband's hired to work for "Project Blue Book."
First of all, I love that I was in contact with the Hynek children Paul and Joel — who are also consulting producers on the show — it was kind of funny corresponding to my character's real life children, who are now grown up (an older than me!) and really quite accomplished in their own lives. Both Paul and Joel were amazing as a jumping off point to learn about who their mother was through their stories and pictures…they even introduced me to their older sister Roxanne who was lovely and helpful as well.
Additionally, I read up on Allen and learned about his world through films and documentaries. And I found researching women's roles in the 50s to be particularly helpful for my preparation. There are so many educational films made for young women at the time, teaching them how to be the perfect housewives for their husbands — you can easily google these — and even though they were sweet and nostalgic in a way, they drove me nuts as a modern day woman!
They seemed to predominately be teaching women to fully and completely compromise their needs for their hardworking husbands. It was a different time and it helped fill in a lot of the blanks as to some of the stagnancy my character was feeling within her realm of domestic responsibilities.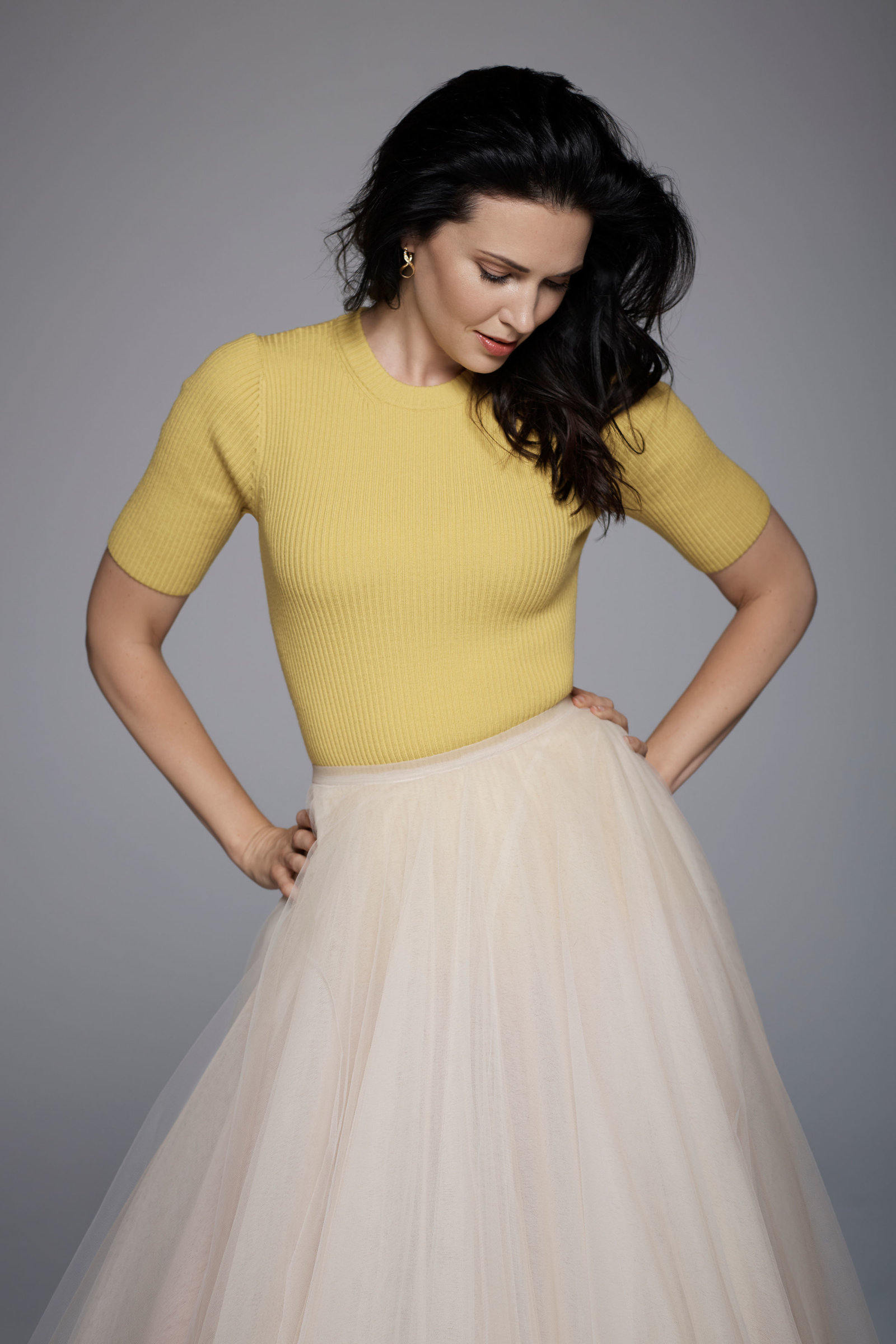 Speaking of UFOs, if you were to meet an extraterrestrial being, what would be the first thing you'd ask?
_____
UFOs are really one of the greatest mysteries of our time and they are as much on our mind now as they were in the 1950s. In November even, there was a sighting in Ireland by various aircrafts (British Airlines/Virgin Airlines) that saw an extremely bright unidentified aircraft flying at high speeds and no known explanation could be found to explain what this strange aircraft was. It was reported by credible sources like BBC News, The Guardian, and CNN. And there are countless of recent cases like this.
So if I were to meet with one of these mysterious extraterrestrials, first I'd try my very best not to pass out and if I could get over my shock and gather my thoughts, I'd want to know what their intentions are. If indeed we have been visited by unknown beings — and I think our show makes a pretty good case for that — why have they come? I feel like for the most part, if we've been visited for such a long time and aliens haven't harmed our planet, we probably aren't in any harm of being completely annihilated. So who are they? And what do they want from us? But are we really ready for these answers, maybe not, I don't know…maybe that's partially why they haven't fully revealed themselves to us.
"If I were to meet with one of these mysterious extraterrestrials, first I'd try my very best not to pass out."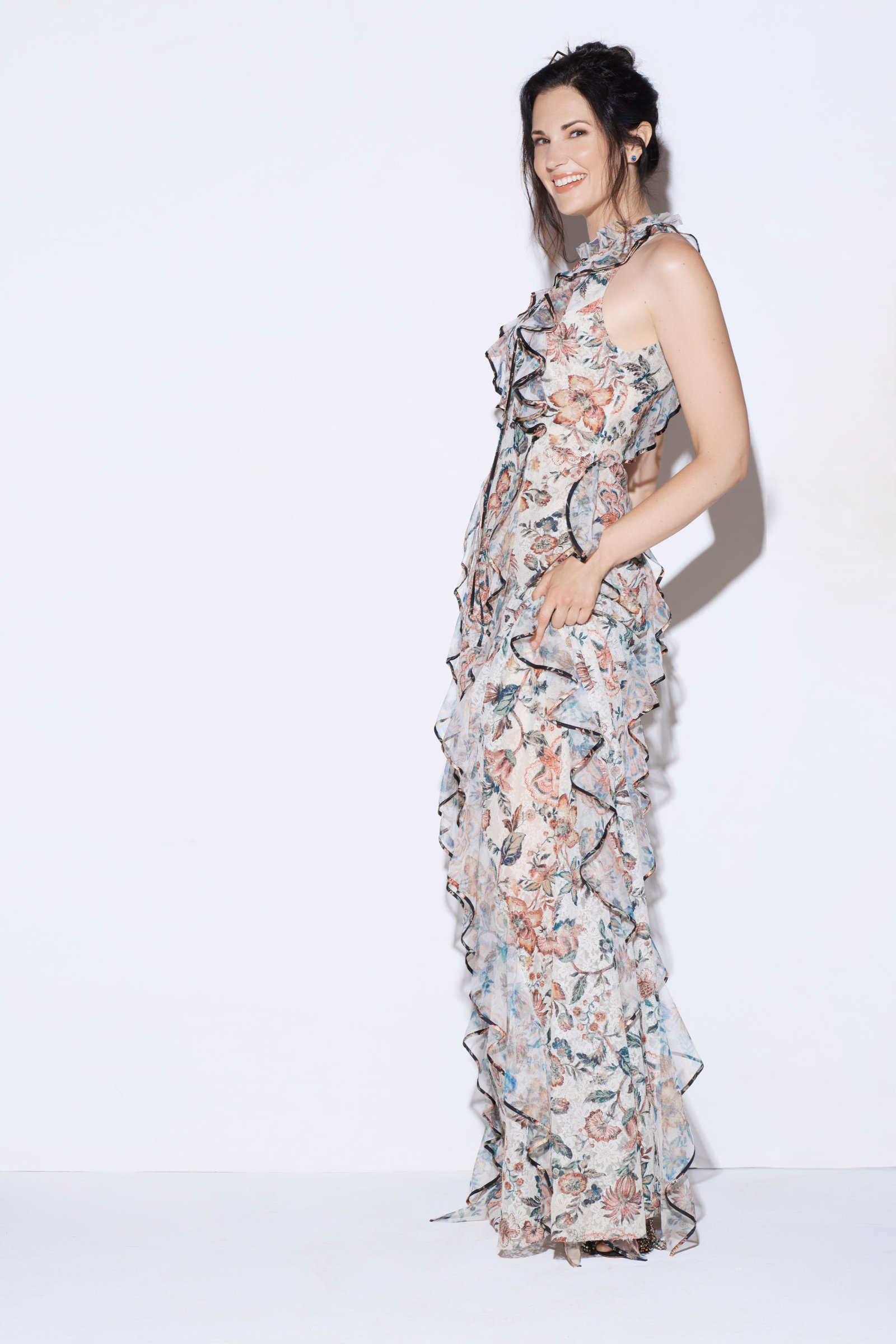 Your favorite extraterrestrial\UFO\alien film of all times?
_____
"Close Encounters of the Third Kind" is amazing — and Allen Hynek was also an advisor to Steven Spielberg's film and makes a cameo. I love how every it is and how it put you in awe of the whole UFO phenomena and the movie still holds up quite well to this day.
I also love watching Sigourney Weaver in "Alien"…it's a whole different type of film about aliens though. They really make use of capturing the audience's imagination by not showing too much, which feeds into the viewers fear of the unknown… and it's just really one of the scariest films out there. Plus Sigourney is such a kick ass hero, it's a pretty perfect film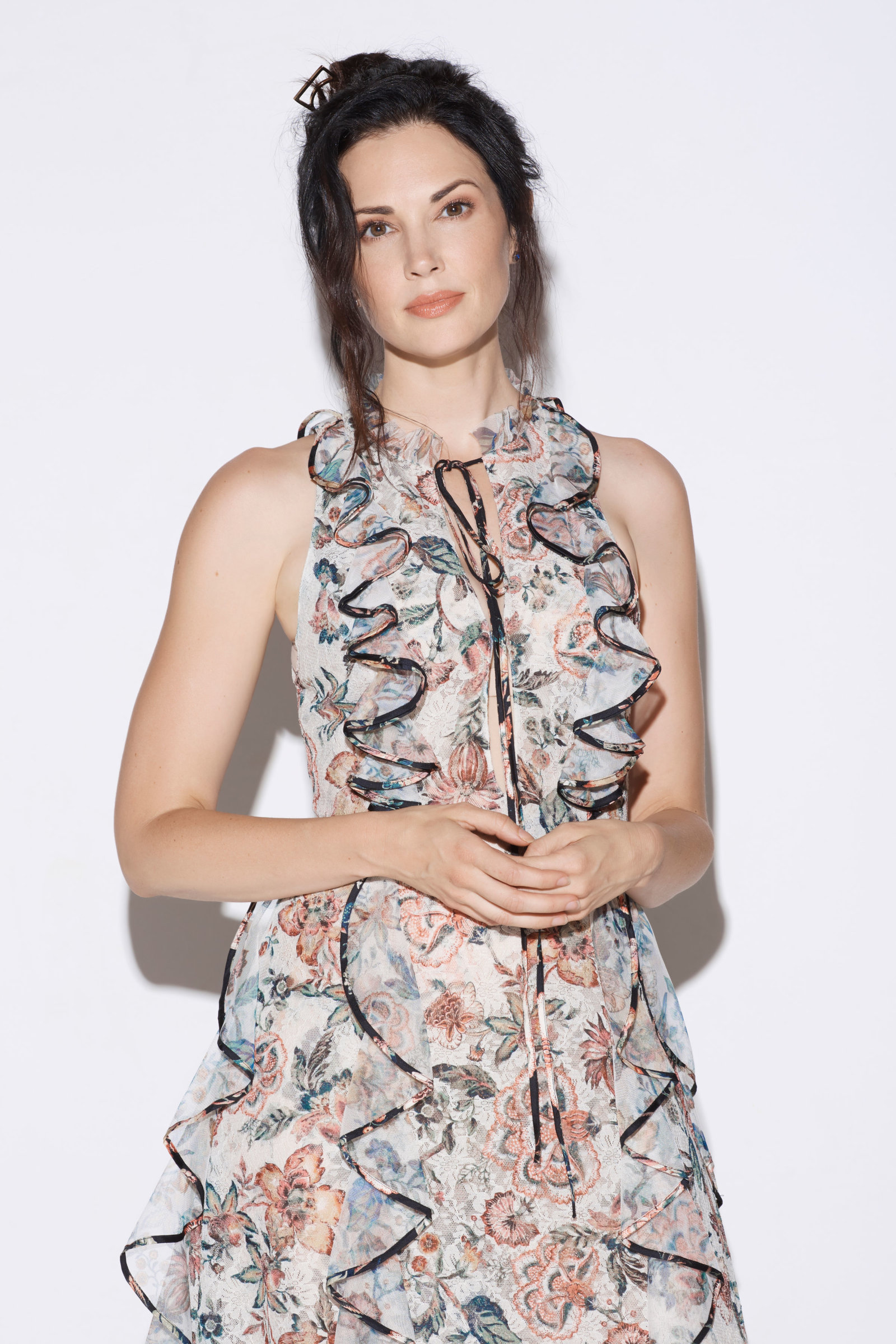 The last series you binge-watched?
_____
All three seasons of "Fargo"…it's bloody and horrifically amazing. It was really hard to stop watching the train wreck of murders that would happen every week. Next on my list is "The Kominsky Method" which has already sucked me in with its first episode.
An epic fail on the job?
_____
It wasn't really my fault… but when I was guest starring as Rose Falls in "Fringe," somehow I was never sent rewrites for a very important and emotionally sensitive scene. While shooting shows, I'm obsessively checking my emails for any script changes and somehow these ones never made it to me…maybe my email address was wrong on their end! Who knows!? Anyway, I show up to set, look at my on set sides (there's always copies of the scenes being shot on the day for cast and crew to refer to) and the whole scene had been changed — which is literally my nightmare.
Luckily I had extensive prosthetics that needed to be applied to my face…so I spend my hours in the makeup chair learning the new lines. I just couldn't get a certain line down in time…so I was sneaky and wrote it down in my hand. Luckily, the scene turns out really well…even had a single spontaneous teardrop down the one eye of mine that was exposed and not covered up by prosthetics…but if you watch the scene there is a small moment I look down to pick up that problematic line…I caught it, but I knew no one else would…until of course, I give away my secret in this interview.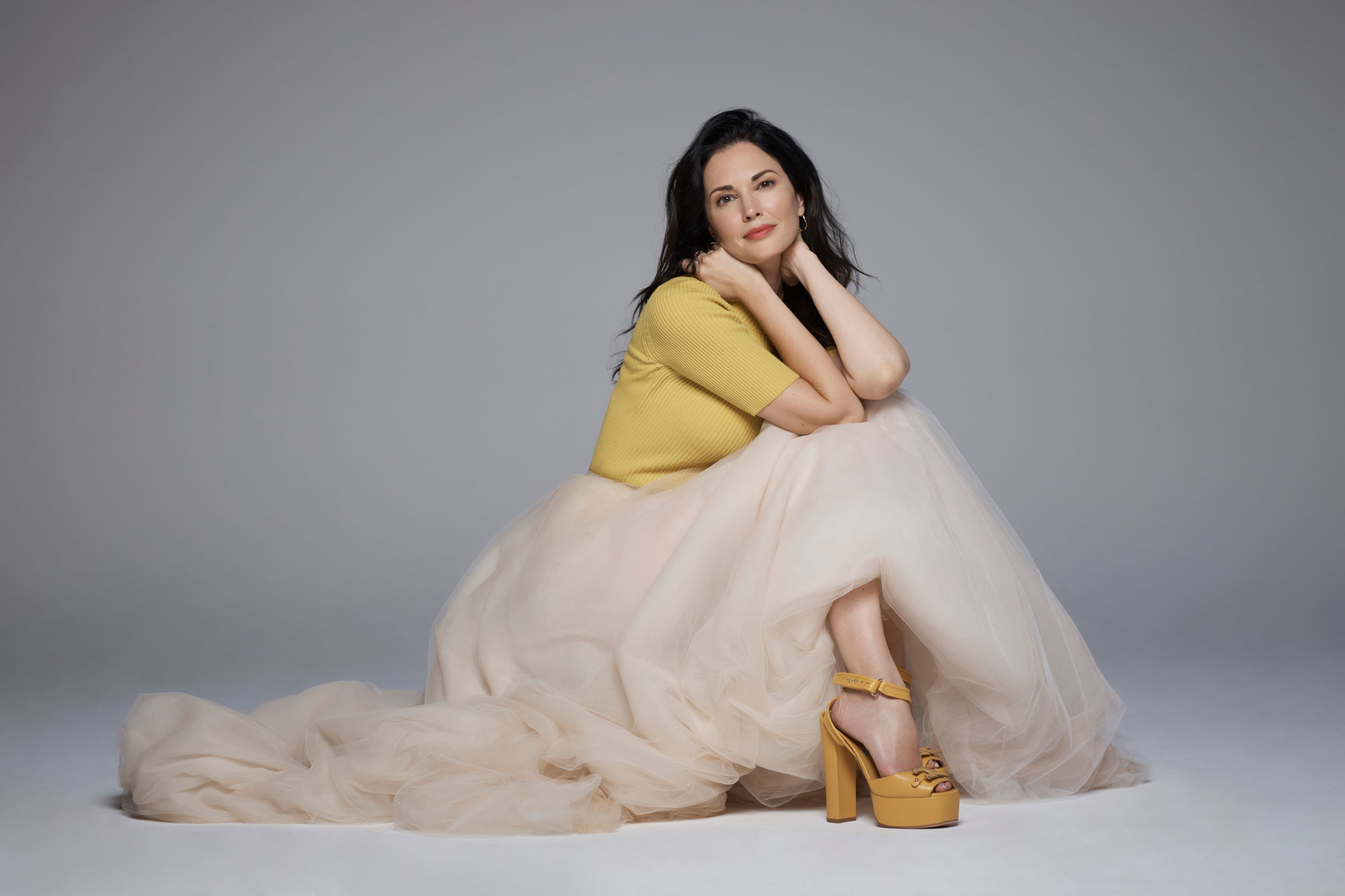 What is your must-have on set?
____
Coffee on those early shooting schedules is a must! Caffeine becomes more like a vitamin when you are sleep deprived and have a full day of shooting. There's really not much choice. I need to stay awake! But somehow coffee also feels oddly comforting to me. I just can't drink too much of it, because I don't want to be talking faster than my brain can keep up with…especially if I have a huge dialogue driven scene.
What's your happy place?
_____
On a new adventure while traveling, simply being outside by the water or in the woods, making a nice meal to enjoy with wine and then watching a good movie on my couch — those will all put me in my 'happy place'.
Life should be about balancing new adventures and finding your creature comforts.