Laura Bispuri's "Daughter of Mine" follows the wild Angelica (Alba Rohrwacher), the 10-years-old Vittoria (Sara Casu) and her mother, Tina (Valeria Golino). Three lives that meet and collide in the rural, beautiful landscape of Sardinia, closely followed by Laura's artistic and piercing eye. 
The story of a child that turns into a superhero, one of those hidden, real heroes without cape or superpowers, and of two mothers. Seeing "Daughter of Mine" can't but make you think on the depth of human connections and speaking directly with the director of such a movie is a very intense experience.
After talking with Valeria and Alba, respectively Tina and Angelica in the movie, we had the chance to chat with Laura, discussing how her work changed after "Sworn Virgin," and shedding some light on the meaning of this new, touching and heartfelt story of women.
We chatted with Laura Bispuri in London and asked her something more about "Daughter of Mine," and the inspiration behind its story.
____________________
How did you get the idea for this story of maternity, a little primitive and almost instinctive?
____________________
The very first time I thought about a plot's core for this film goes back to many years ago, even before "Sworn Virgin," that is my first film. It was born from the story of this girl, a friend of mine who was about 20 years at the time and who lived home with mom and dad, a pretty standard situation. But then she was venting with me about her desire of being adopted by another mother and I was very impressed, so I began to think about this story. I remember that with the screenwriter we read this book by A.M. Homes called "The Other Daughter" and we had just begun to investigate the theme of motherhood. Then "Sworn Virgin" came along, so I detached from this idea and in the meantime my own daughter had grown up, and when I had to choose a story for the second film I came back to the idea that I had left behind and we started to imagine the three characters, their sentimental triangle and how to nail this story about motherhood, trying to build two mothers, complex and imperfect but full of love, with a thousand facets like every human.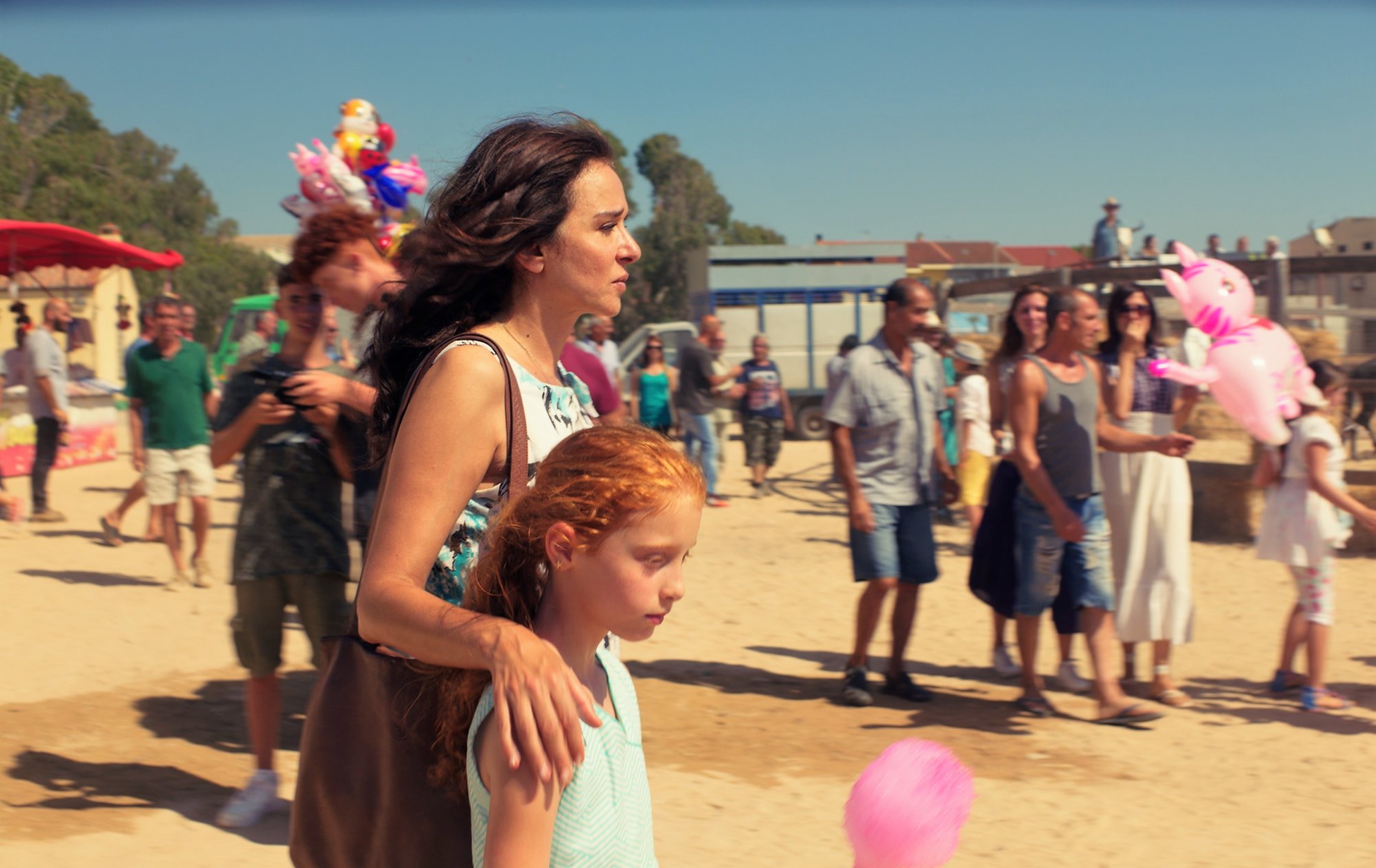 ____________________
I am very curious about the character of Angelica, because she is very borderline, negative, childish in a certain way, but she is still full of love, you see it for example in the scene with the horses in which she defends them because they are of Vittoria: how did you work on this character, on her shades?
____________________
We worked on both characters with the idea that they had to be black and white at first, and then you find out that they both have something white and something black, that they're going through a similar path. I wanted to try and tell this eccentric, violent, unpredictable, drifter mom which is also full of sentiment. We used personal narrative's references and we wanted to try to create this relationship between her and the child, which grows more and more relevant, in which the little girl almost begins to imitate this strange woman who at first hardly knows how to be the child's natural mother: it is a path during which Angelica understands that she can love this little girl and that the little girl can love her back. Then with Alba [Rochwacher] we obviously enriched the character with many shades, we had so much fun.
____________________
Did you even give the chance to improvise?
____________________
Something.
____________________
The landscape is a very hard Sardinia, the coastal Sardinia, with so many rocks and a raw beauty: how did you work on it?
____________________
I have been in Sardinia for about a couple of years, going back and forth from Rome: I have lost myself in this island far and wide, going everywhere, trying to understand which was the right place. But in the end, I always came back to this little village called Cabras. So I asked myself, "Why do I always come back here?" (laughs). There was a light that interested me very much, because the place is related to the lagoon, the sea, the salt pans, so there was a particular light's reflection and it seemed to me that it was like no other place in Sardinia. Not the one that you see in postcards but a Sardinia that was archaic with a hint of contemporaneity. For example, the horse rodeo that you see at the beginning is an ancient tradition but there is pop/dance music in the background, so I enjoyed playing in this regard.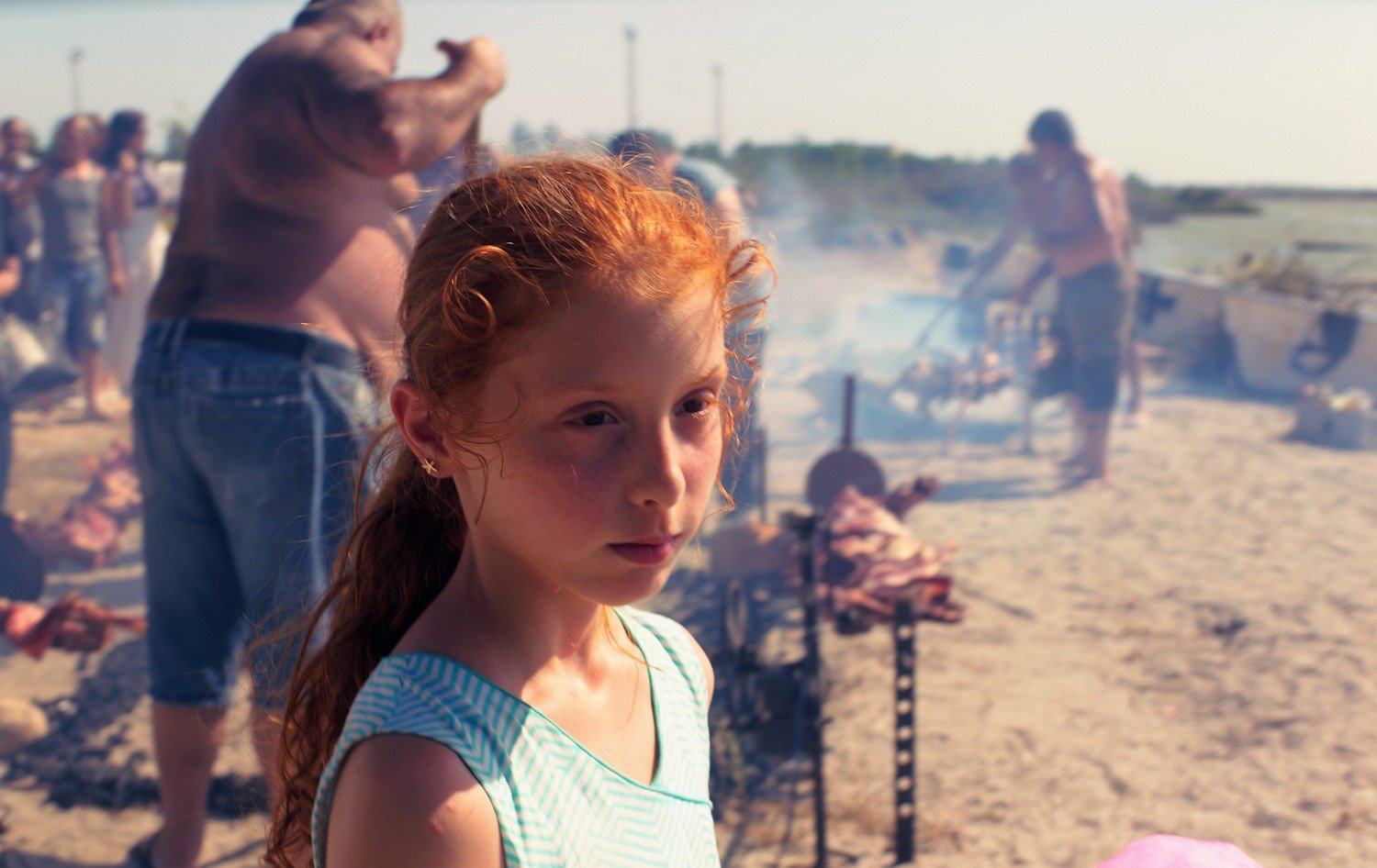 ____________________
Speaking about Sardinia, also this year's "Twin Flower" was set on the Island: so there is a bit of rediscovery of the island: would you like to shoot there again?
____________________
Why not? It is an incredible place, it is an island that has given me so much, in which I got lost: I think I have worked on merging the characters and the story with the places, which have been contaminated in some way. The characters have also grown thanks to the relationship with the island.
____________________
Even Vittoria is a pretty wild character, like this background…
____________________
Yes, despite having the colors of an Irish girl, Sara is actually from Sardinia, so she is linked to the territory.
____________________
Speaking about the relationship with the characters, how did you develop the one of Vittoria?
____________________
Vittoria is a little girl who at the beginning of the film looks at herself in the mirror, as if she had a sensation of which she has no awareness: she is a little girl different from her friends, who plays the organ in church, that cannot stand at her friends' level when they laugh. She is a kind of different girl who slowly makes this great journey, and I wanted that at the end of the film she became a superhero, that she was a little girl who picks up her story, her truth within a short summer during which she discovers she has two mothers and in which she physically crosses this rebirth to become a strong child, which is different perhaps from what you would expect at the beginning of the film.
"She was a little girl who picks up her story, her truth."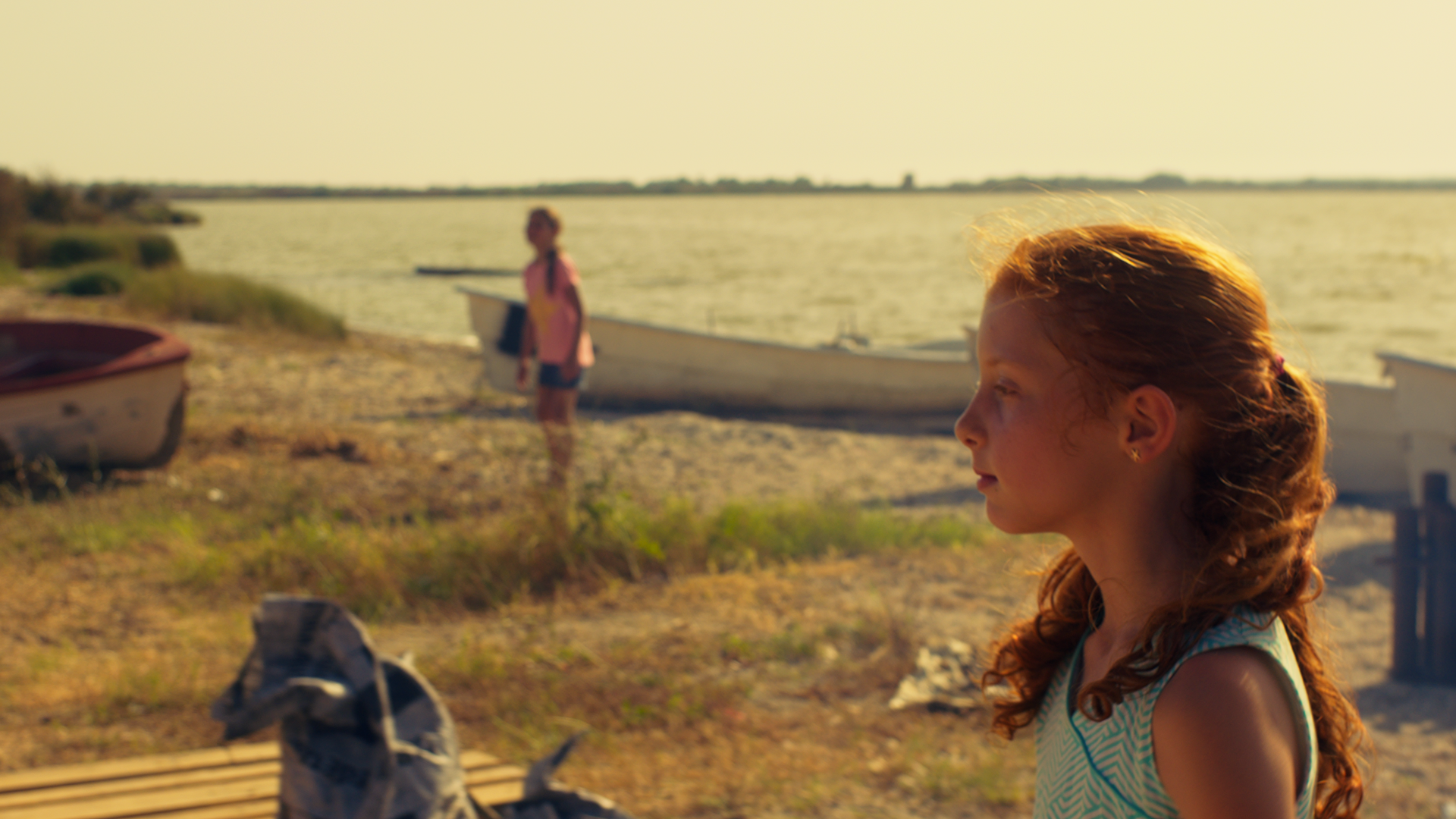 ____________________
Often you see her walking down an empty street, without anyone apart from the occasional biker: is it a metaphor for the fact that she's distancing herself from her mother?
____________________
In the synopsis I remember that we often put this phrase: "The wandering child," describing the feeling of a child that is a little bit left to the contemporaneity, to understand on his/her own many things. In particular, when I did the inspection I discovered that Angelica's house was close to this sort of desert and I decided to set part of the story there. I liked the idea that a little girl somehow has to cross a desert to go and find out about her mother.
____________________
Did you ever find any difficulty?
____________________
Before filming, when we rehearsed with Alba and Valeria there was a moment of acknowledging, of a relationship between us three, of crisis, of questioning. It was a very special and a very difficult time but we went over it and after which the work started.
____________________
The theme of the whole film is very intense, you perceive this relationship of semi-rivalry between Tina and Angelica for this love that Vittoria feels to both mothers: what would you want the audience to perceive?
____________________

That mothers are not perfect despite what they want you to believe, that it is precisely in the imperfection of these two women that there is truth and therefore beauty, and that there is no standard family. The meaning of the film is the acceptance and the overcoming of this human complexity.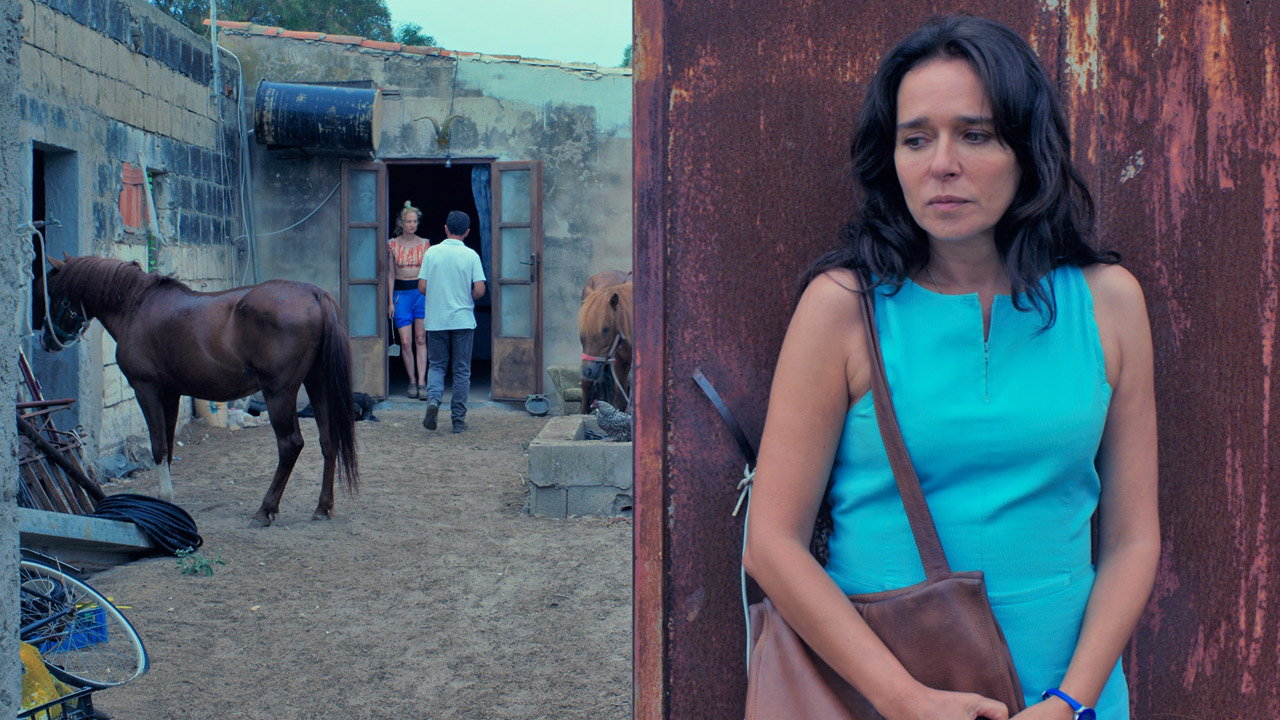 ____________________
The perfect mother does not exist but the father, Tina's partner, on the other hand, seems almost evanescent…
____________________
In my opinion, the father is a super positive character. He is a good man, a sweet one, a man who did Tian's path at the beginning of the film, the one which Tina will only do towards the end. He does not need the force himself, he is a male type not always understood and showed and that, however, I really enjoy.
"
The meaning of the film is the acceptance and the overcoming of this human complexity."
____________________
What is the difficulty of being a female director in Italy, in this period of great changes for women in the cinema?
____________________
We're very few. I always use this phrase to make people understand what is happening: if a woman is equal in awards with a man, the male director is called a genius while the female one is called a good director (laughs). However, it is a totally male-dominated system but not only in cinema, in general, in all kinds of work. Not only in Italy, but it also is a much larger topic of which cinema is just a small part. I went on like crazy, without realizing that it could be a problem to be a woman director, then at some point I turned back and I noticed that I have no travel companion left. And yet I feel this machismo in many shades of my daily work. I think that we always struggle a lot: in my films, I talk about very tiring female characters, which make strenuous journeys to understand who they are and what are their strengths. I always tell this, and I believe that the effort we put in affirming ourselves is part of our history, because we live in a system that puts us in struggles.
____________________
What about your future?
____________________
I don't talk about it yet (laughs).