Can you seek the extraordinary in ordinary everyday life?
Yes, you can, with the right amount of energy and determination and, to inspire us and show us that it's possible, there is star athlete Larissa Iapichino. Or rather, we are the ones who were "Inspired By" her commitment. A young, but at the same time strong voice like hers, is the perfect protagonist of the "Inspired By" project by REDValentino, dedicated to those people, and those stories that, in their uniqueness, share the same values with the brand.
Larissa made us "jump" together with her, including in that jump all the passions, dreams, and looks that characterize her, without forgetting a romantic but rock touch that made her face with great enthusiasm this exciting "challenge" of being, among other things, the new face of a fashion brand. And, landing on that sand which is both a goal and a motivation to do even better, even more, Larissa reminded us of the importance of believing in yourself and never being satisfied. Without forgetting that extra touch given by contrasts, which make us and our style the unique and extraordinary protagonists of the most beautiful history of them all, our history.
Sport, school, and passions: how do you combine all these elements in your life?
I can combine everything thanks to my great determination and good planning of my days. I must admit that it's not easy, especially this year when I have my high school graduation finals and an intense competition schedule.
What are the emotions that you usually feel while "while flying"?
While flying, my mind is empty. It's just me and the sand where I land. It has often happened that, when the jump is good, I do not even notice it, and this "blackout" is generally a positive sign.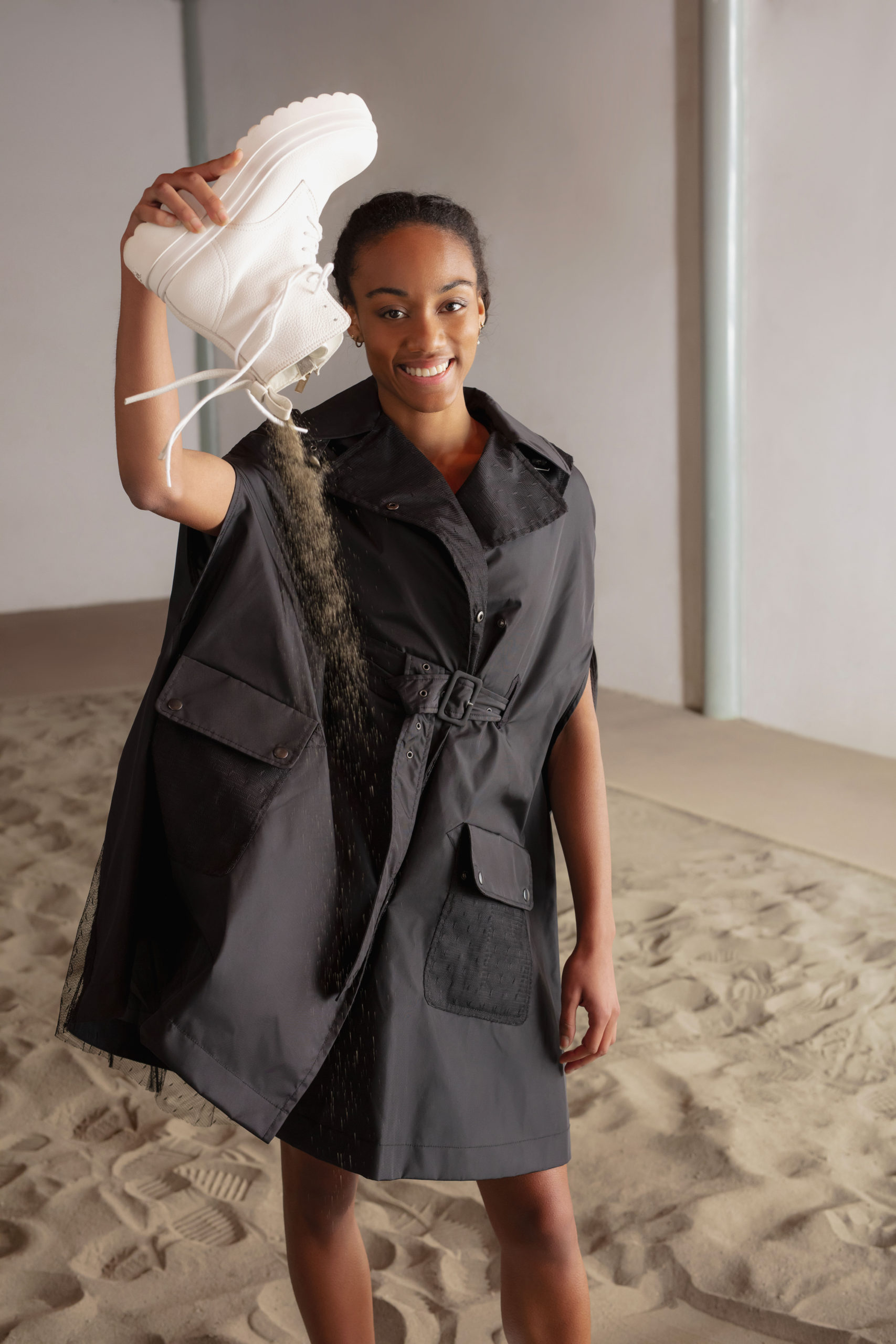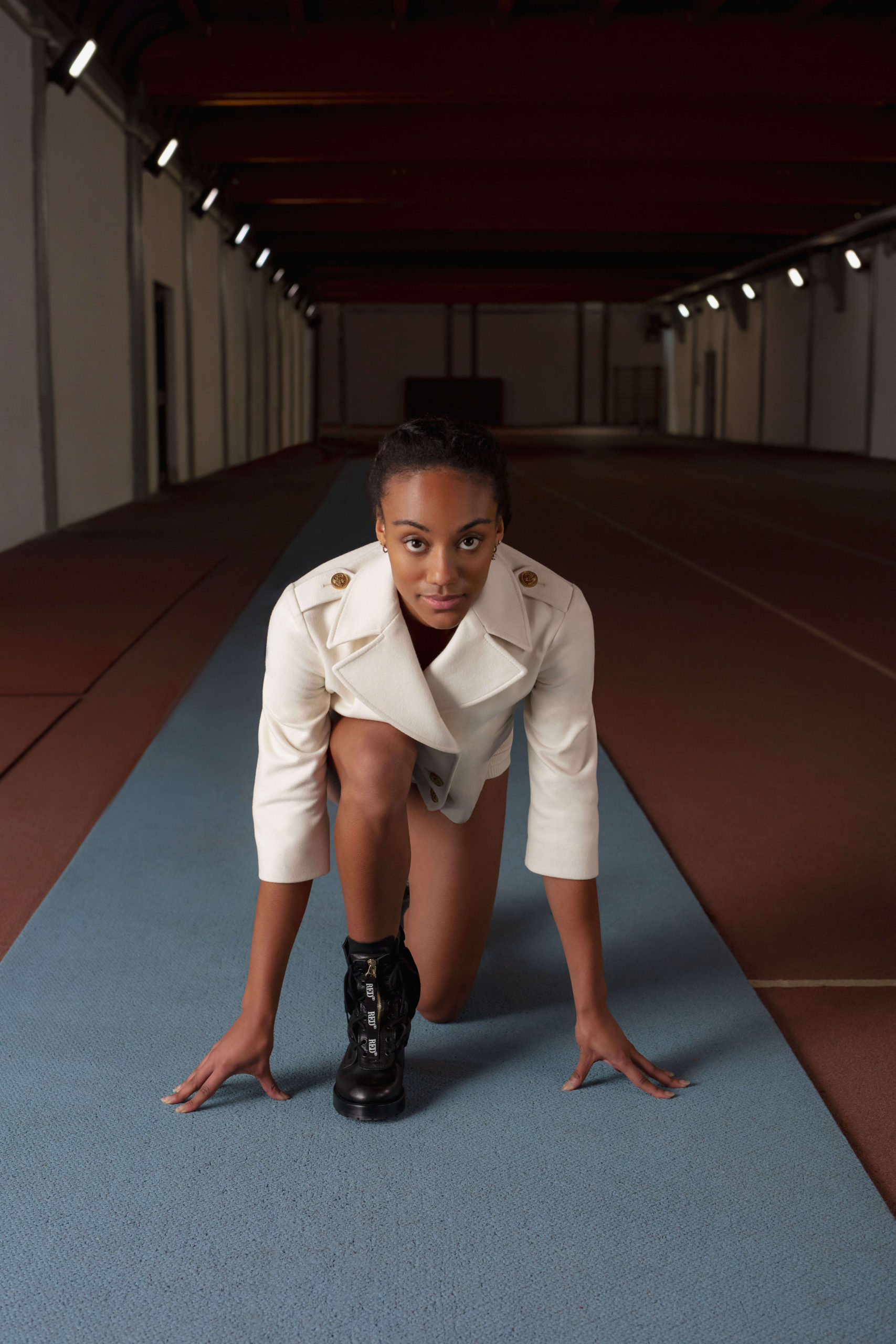 What was the first thought when REDValentino approached you for the "Inspired By" project?
My first thought was, "How beautiful! This is an experience I would like to try!" I was excited to be the protagonist of a fashion project for the first time and to become one of the REDValentino faces, a brand that I have always loved.
How did you work on this project with REDValentino? Which part was the most engaging and which was the most creative?
With a lot of commitment, I felt empowered. However, everything was very natural because I was happy, and posing in front of the lens was natural, and fun. The team was great, always ready to assist me and make sure everything went well. I felt cuddled.
The most engaging part was the change of look and the following pictures, the speed with which the shots are taken, and the photographer, who gave me energy while taking the different photos. The most creative instead was the choice of hairstyles; hair is a delicate aspect for me, and I loved the look with straight hair, collected in a tail.
Between femininity and passion: what is your philosophy for this collection? 
Being original while having a refined touch.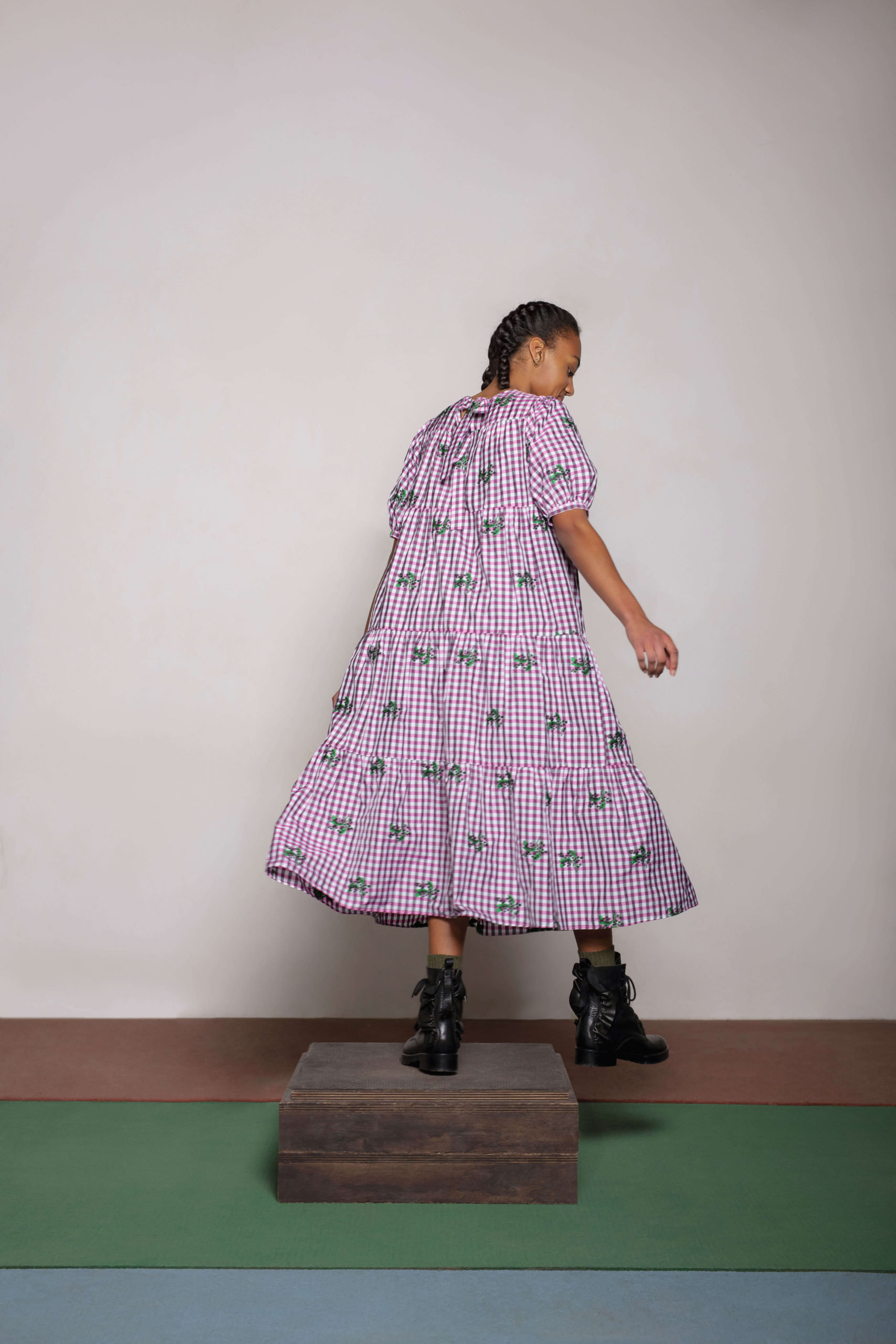 "I felt empowered. Everything was very natural because I was happy, and posing in front of the lens was natural, and fun."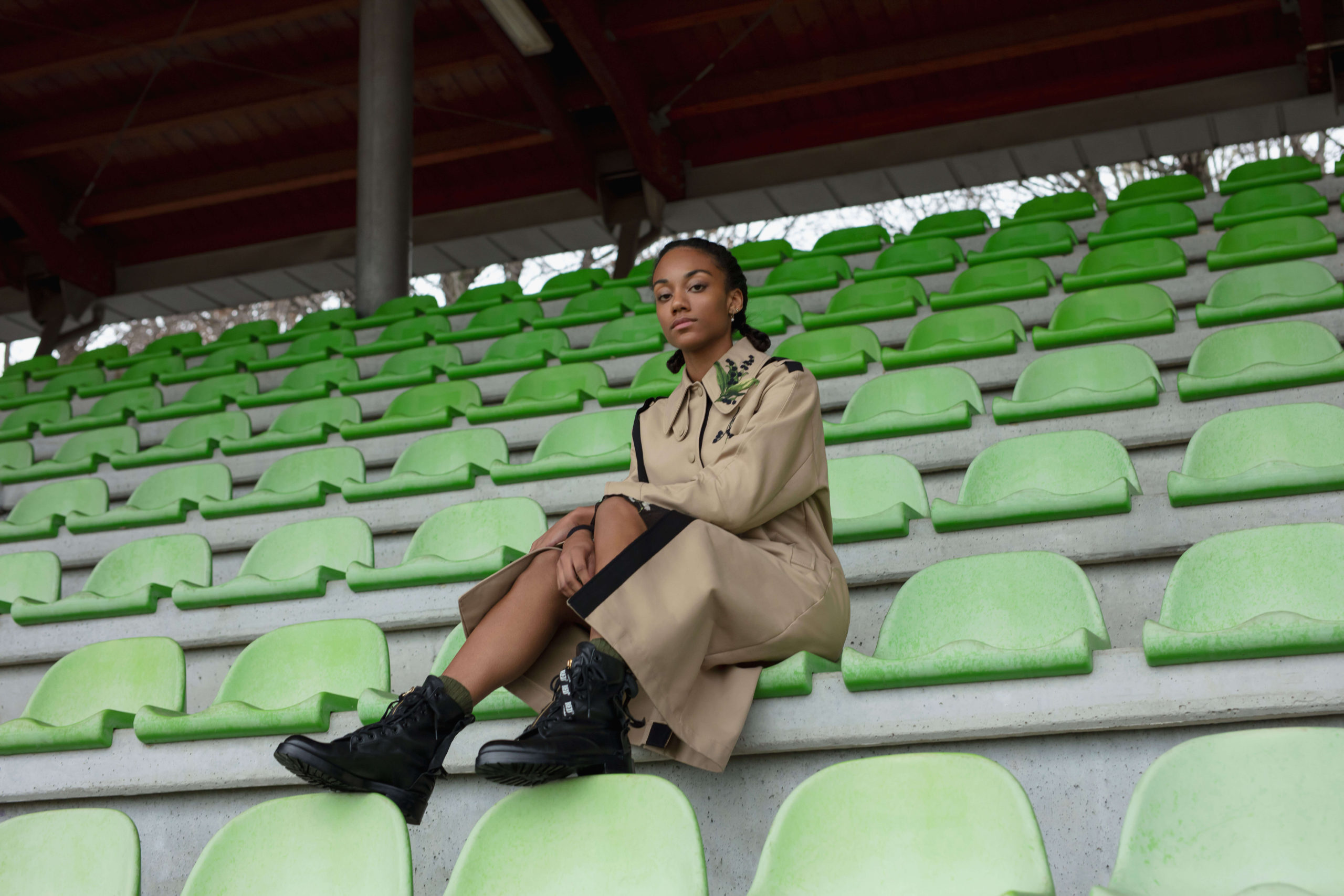 "The most engaging part was the change of look and the following pictures, the speed with which the shots are taken."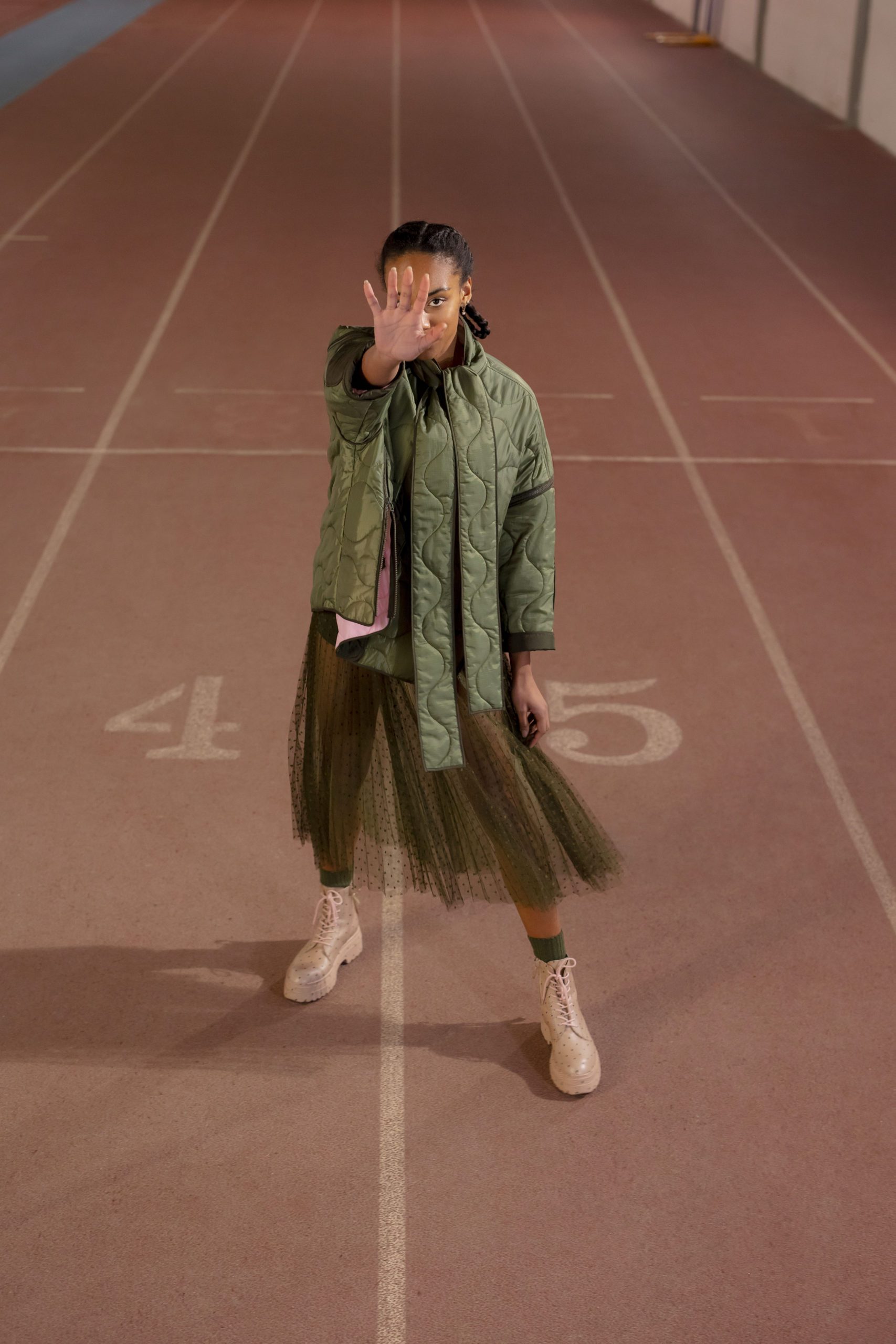 What is the piece from this collection that you think identifies you the most? 
I'd say the black dress with the white-collar combined with a coat and black combat boots. I love the contrast. I like to combine elegance with a rock, eccentric and unexpected touch that creates an original look.
What message do you hope to share with the "Inspired by" collection?
The message I hope the audience can get is that you can get style by playing with contrasts. For REDValentino, it happens by combining refined details with unconventional ones, both in shapes and cuts, rather than in the mix of materials. A rock romanticism.
How do you express your energetic and romantic attitude?
In everyday life, I express my energy while training. On the runaway, it can happen that I also bring out a hint of ruthlessness. I'm fierce: if something goes wrong, I express it on the track or through my jumps. Romanticism comes out with friends, when I'm inspired or when I think about my dreams, and with fashion.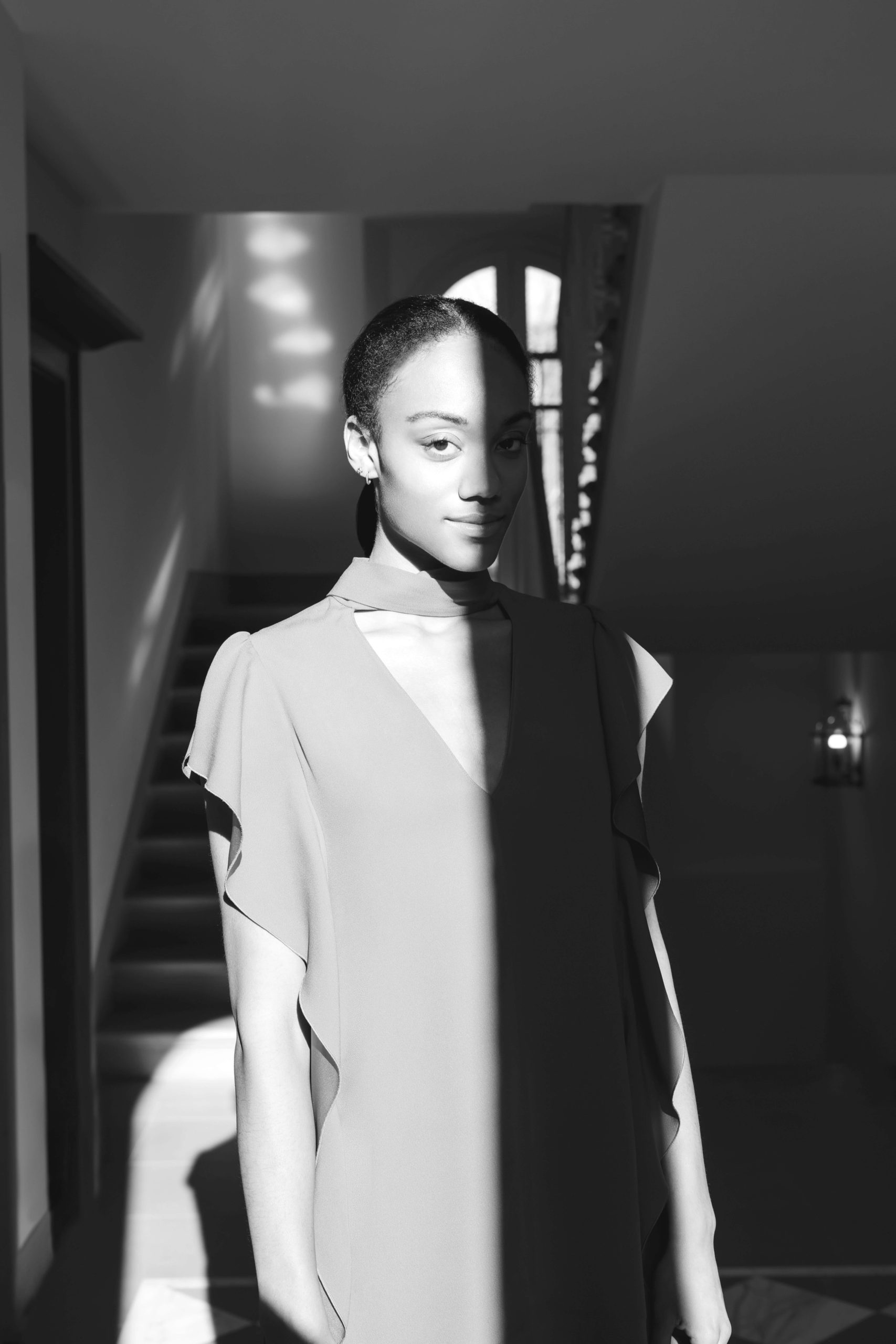 How would you describe your relationship with fashion?
My relationship with fashion is very close. It began when I was a child: I followed my mother to the fashion shows she was invited to, and then I started following trends and brands. She gave me this passion, and both my parents have a great aesthetic sense.
I hope that this project will be just my first step into the fashion world and I hope I'll be a part of it again.
Where do you seek the "extraordinary" in ordinary life? 
In the small things.
About your collection with REDValentino, you said, "Dreams can come true in our way, without losing our femininity." What's your dream?
My dream is to become an excellent athlete, to be able to represent my nation in the world, thanks also to my out-of-the-ordinary spirit, combined with the teenager sparkle, that I hope will always stay with me.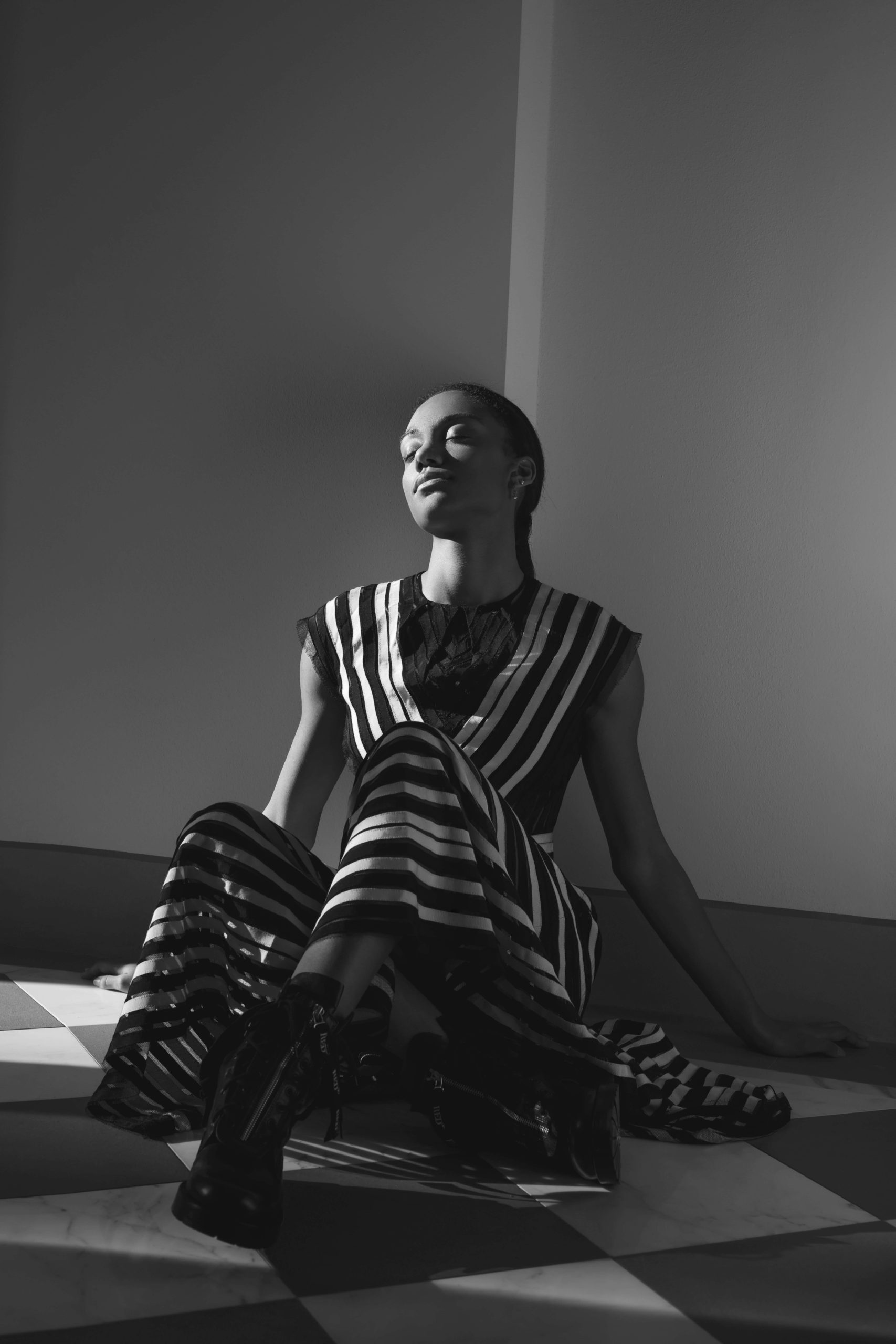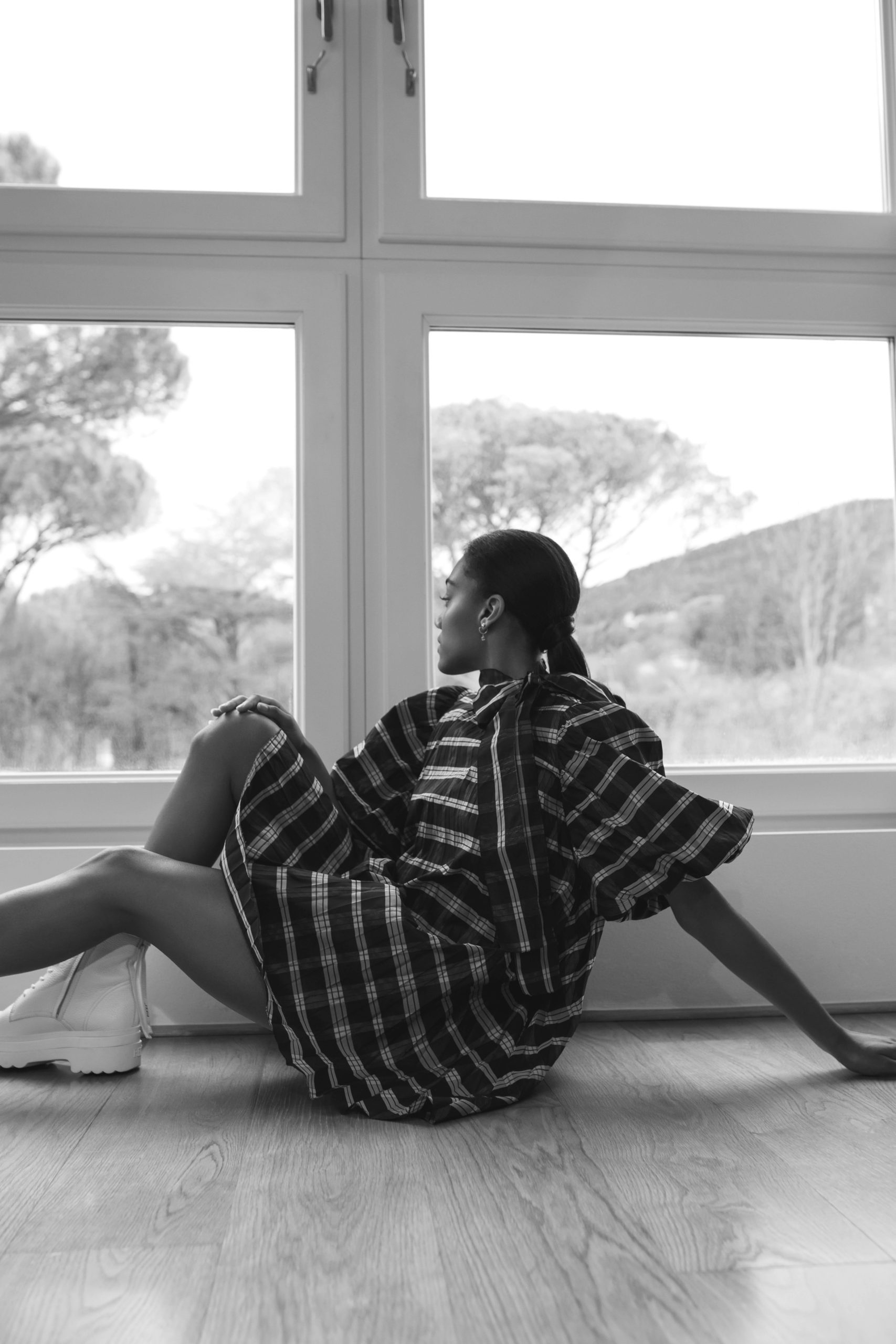 "Il mio sogno è di diventare un'atleta d'eccellenza, di poter rappresentare al meglio la mia nazione nel mondo".