Actress and producer, KiKi made herself known by starring in the wonderful film by Barry Jenkins, "If Beale Street Could Talk," and, from that moment, she's become unforgettable.
We also loved her performances in "Native Son" and "The Old Guard" (we're looking forward to the second chapter), and we can't wait to see her in "Don't Worry Darling," Olivia Wilde's second film as a director, for which we'll have to wait until September 2022.
We met KiKi thanks to the Miu Miu Women's Tales, which gave us the possibility to talk about the importance of being actively involved in film production, being part of the table, and the long way to go that we still have before we can be sure that inclusiveness is no longer a topic of conversation, but only a norm. And, of course, we talked about her next movie role.
In a majestic setting, amongst her so accurate and current words, here is our November Cover: KiKi Layne.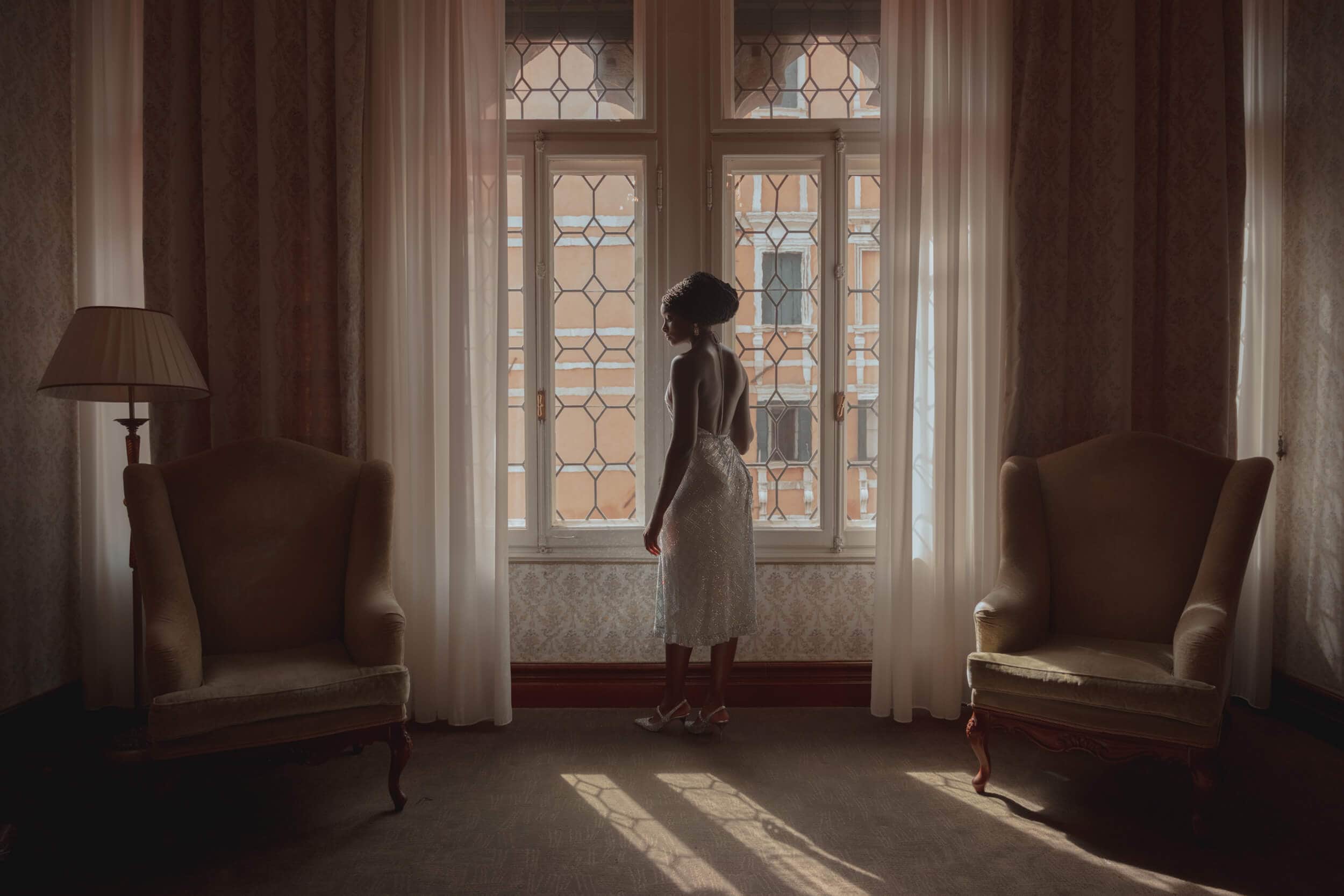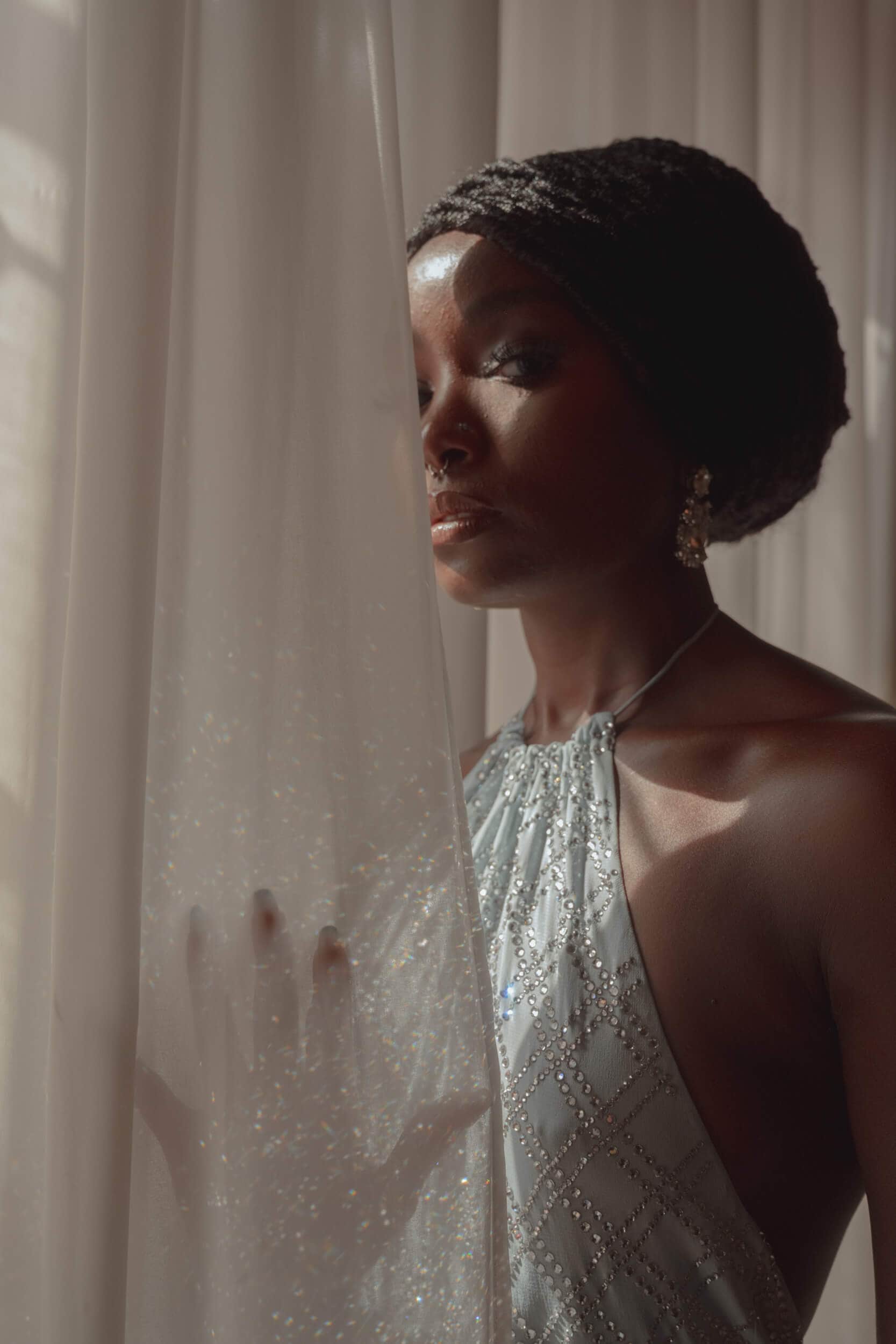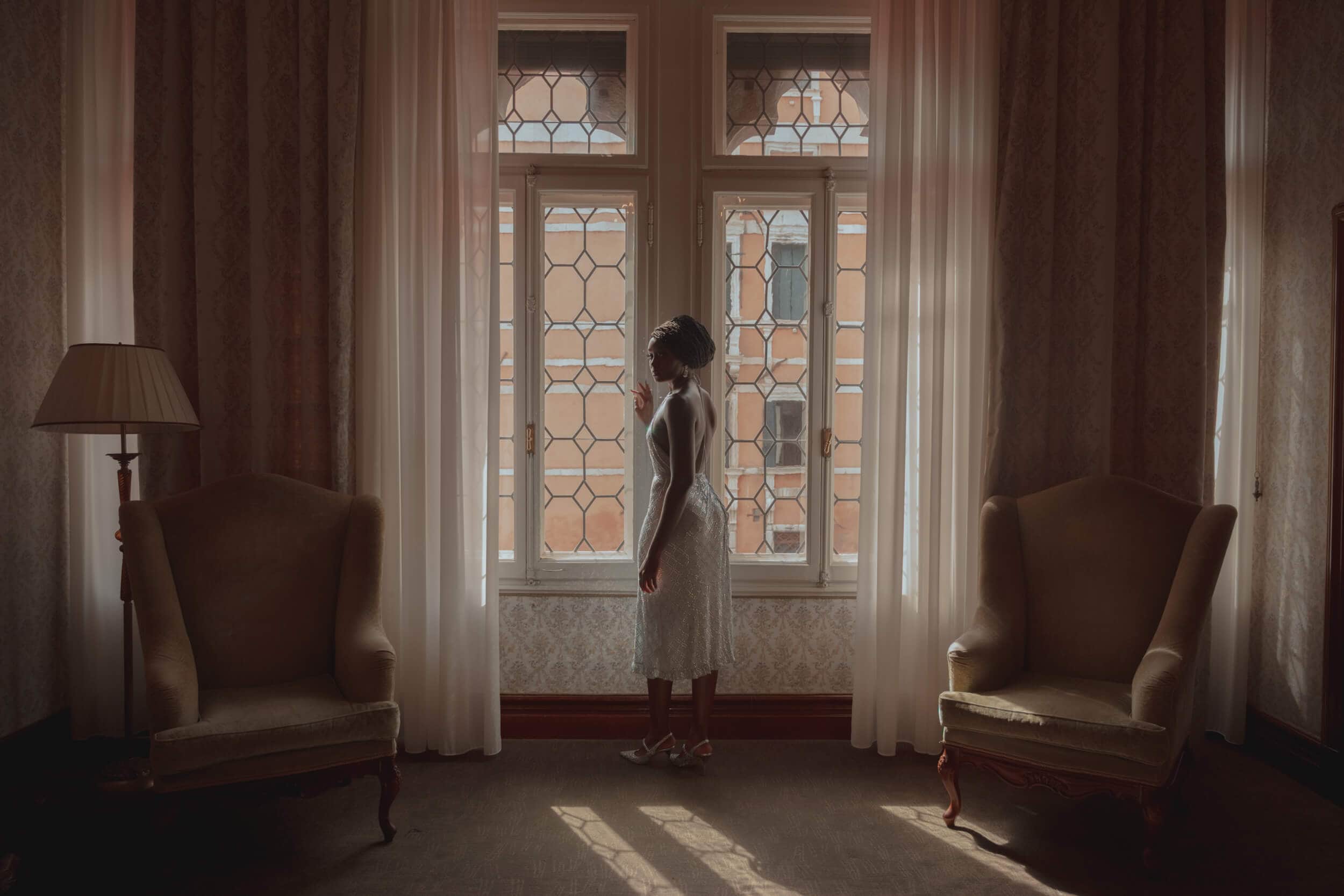 In general, when you read a script, what does make you "yes"? What do you look for in character that you might play? 
Any project I accept has to excite a part of my spirit. I have to feel a real connection to the story I am telling. I usually know pretty quickly if something is right for me from that initial spiritual/gut feeling. I like characters that allow me to play a range of emotions and characteristics.
Fashion and cinema, two worlds that are more than linked, what's your relationship with costumes when building a character?
Costumes are very important in building a character because what we wear is a reflection of who we are or who we would like the world to think we are and also our environment. I've worked with some really incredible costume designers who have been very open and collaborative, allowing us to have real conversations about what each costume says about the character and their life in that moment. It's also a big part of how we as actors can step out of ourselves and into the role. For example, I immediately felt a difference in my physicality and presence when I first put on my Marine costume for "The Old Guard". Or I immediately felt very regal and queenly in many of my costumes for "Coming 2 America." Or feeling softer and more feminine in my costumes from "If Beale Street Could Talk", which also helped me leave 2017 and step into the 1970s.
So, costumes are very important to me.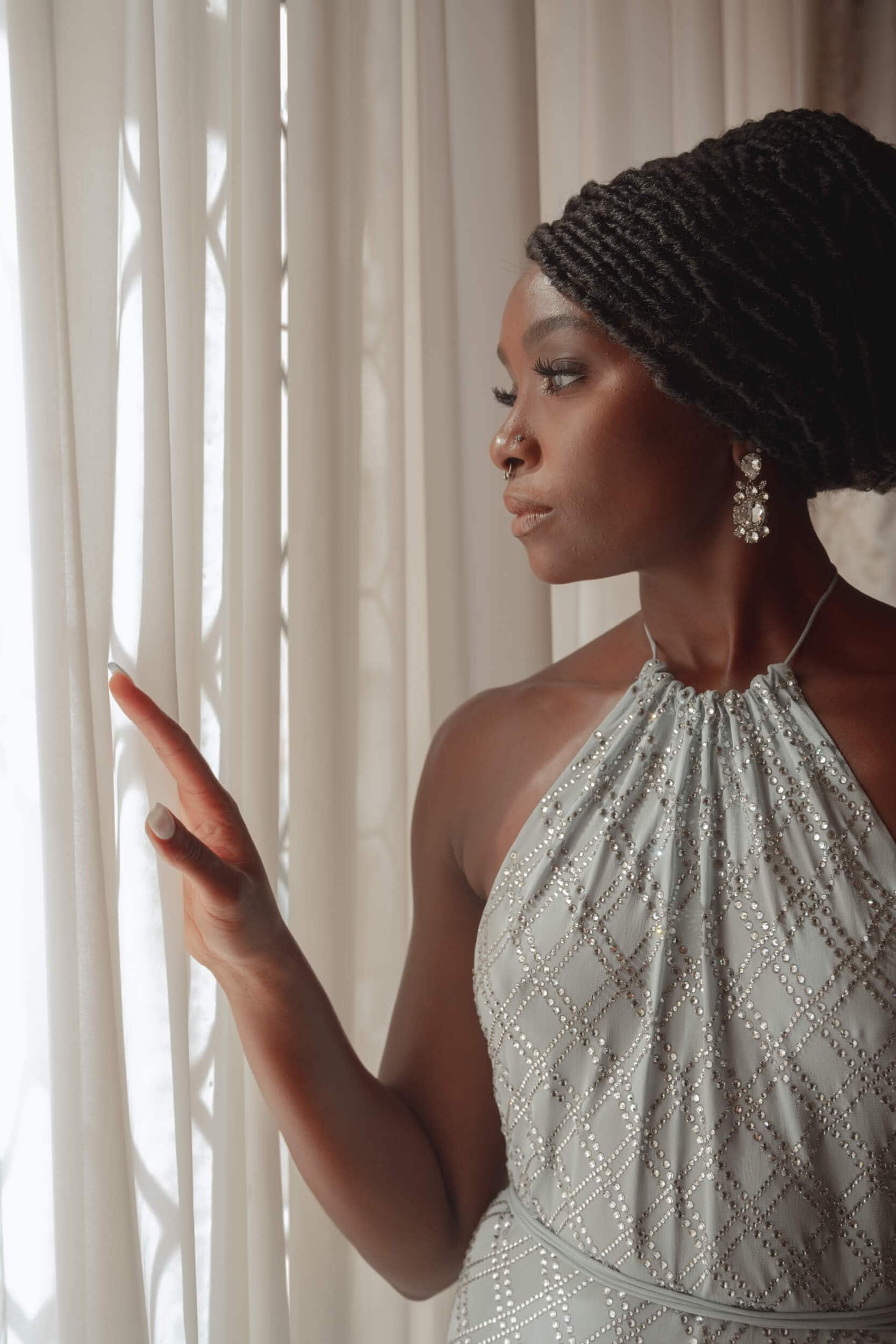 "Any project I accept has to excite a part of my spirit."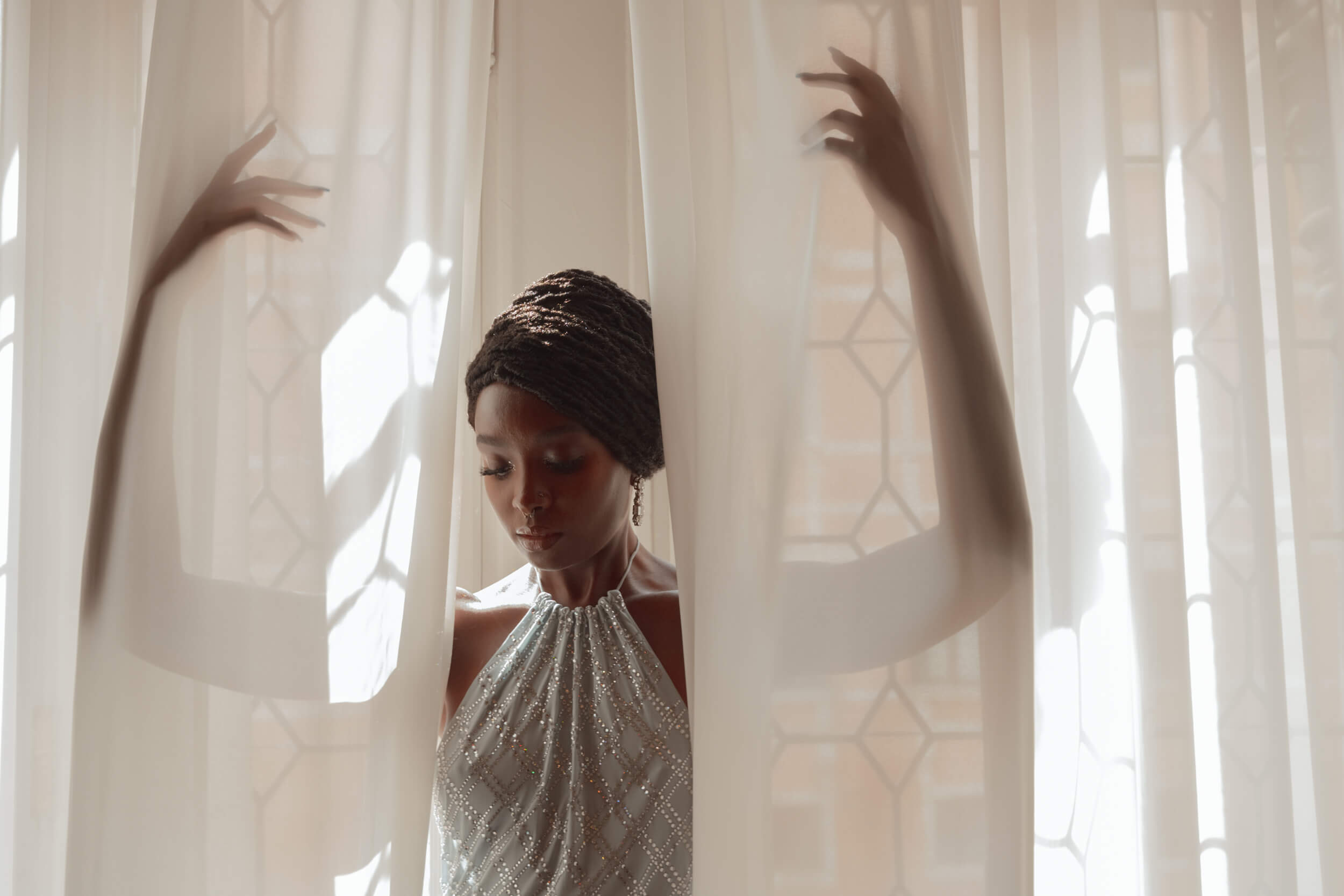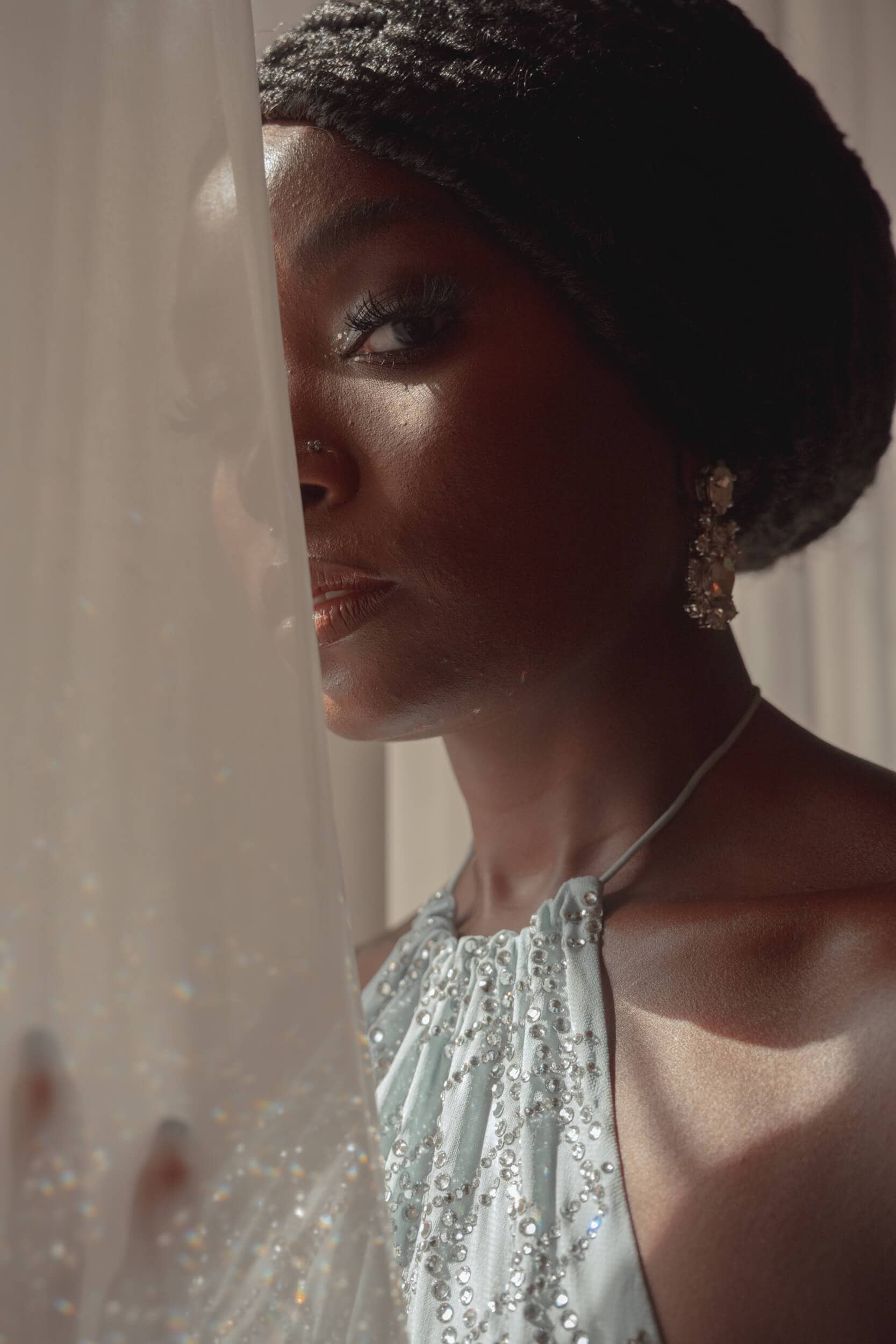 Do you have a favorite fashion moment or look from cinema? And a personal one?
From cinema: every look in "Coming 2 America." Working with Ruth E. Carter was simply incredible. Personally, my look that I wore to Gucci LACMA gala was really special.
Your character in "The Old Guard" is a badass, just like the one of Charlize Theron. How did you work together to create the chemistry between your two characters?
There really was already a lot of natural chemistry there. I have always respected Charlize's work and what she has represented for women in the action genre. It felt very natural to be under her guidance as a newbie to the action genre and for my character Nile's new life as an immortal being. It was very organic.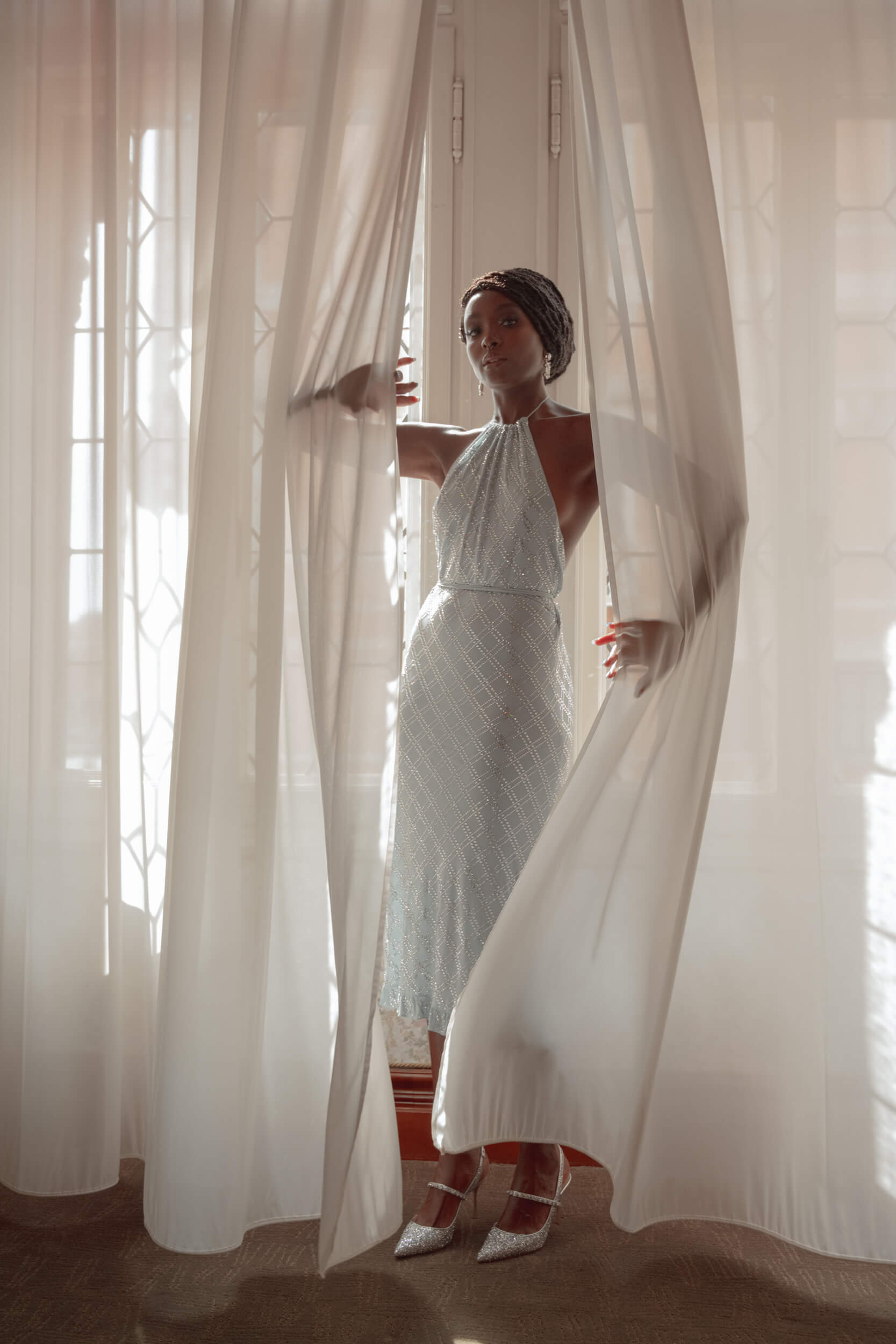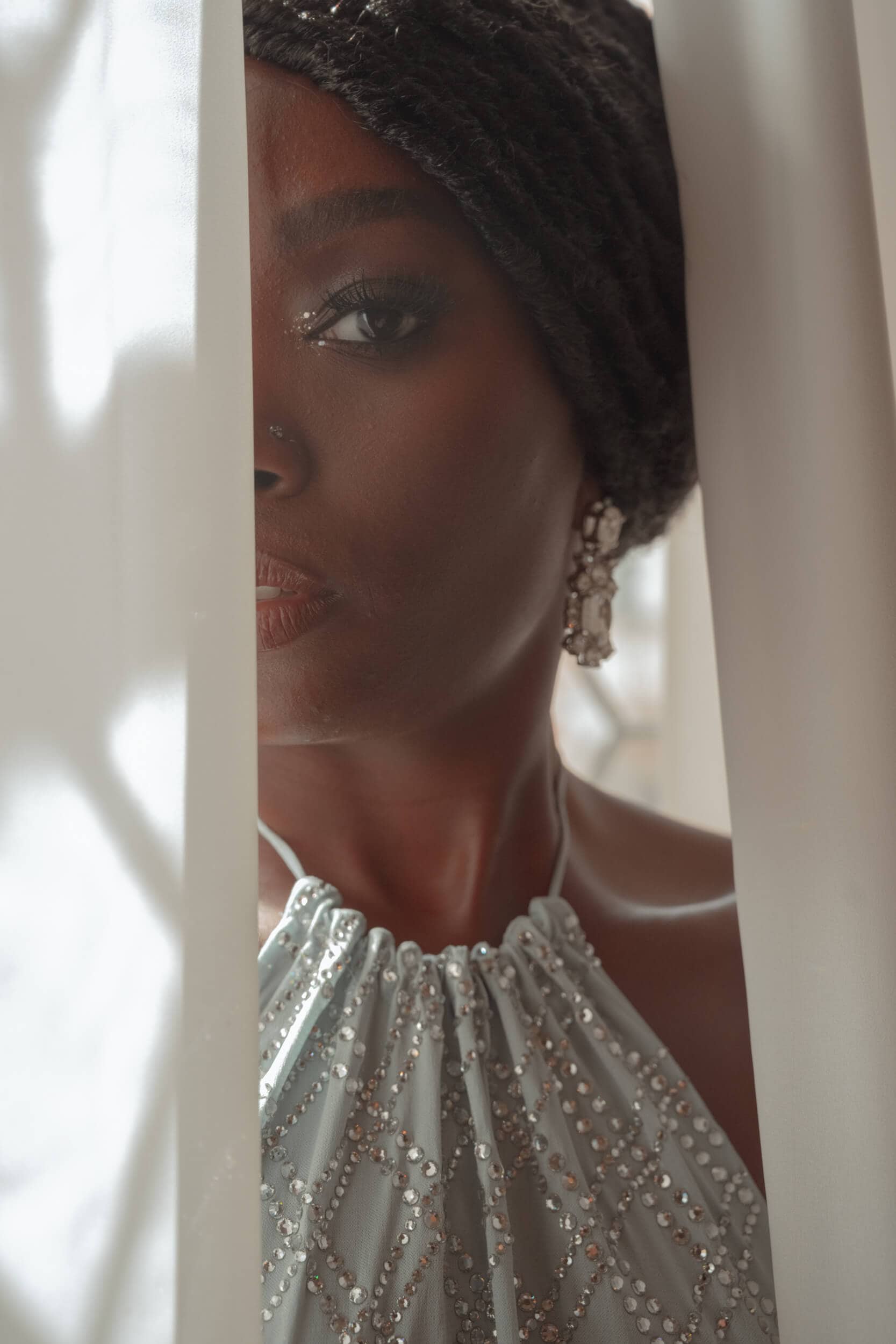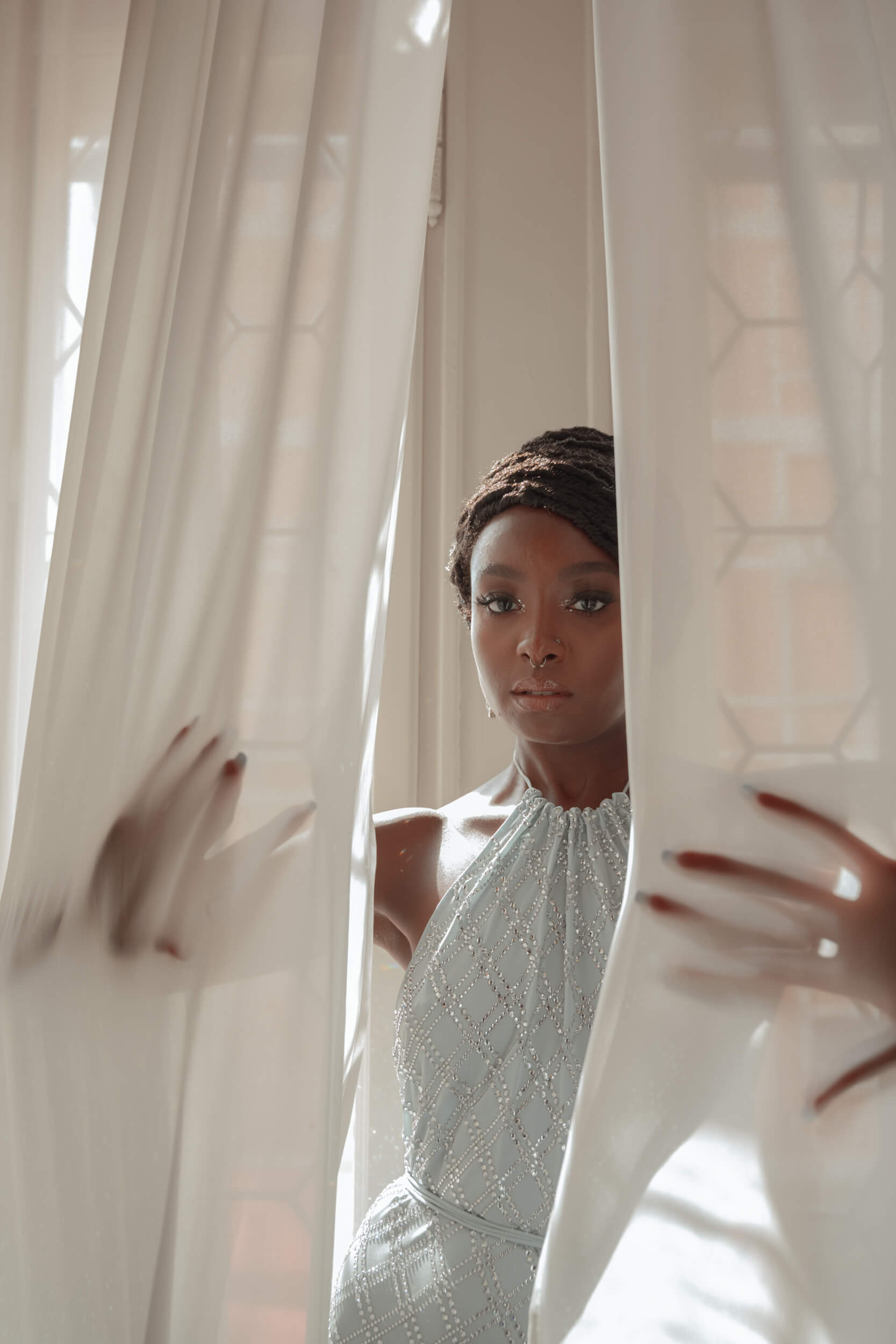 What kind of research did you do to build your character which even though is based on comics, is rooted in some historical events and figures? 
Nile is a Marine, so a big part of my research was studying Marines and the armed forces. Reading books, watching videos, speaking to actual Military personnel. That was the biggest compliment: when real members of the armed forces felt that we represented them well.
What's your must-have on set?
My Bluetooth speaker. I need great music in my trailer and also while in hair and makeup. Or even for certain scenes, the right music puts me where I need to be.
What's the book on your nightstand?
"Rich Dad, Poor Dad" by Robert T. Kiyosaki.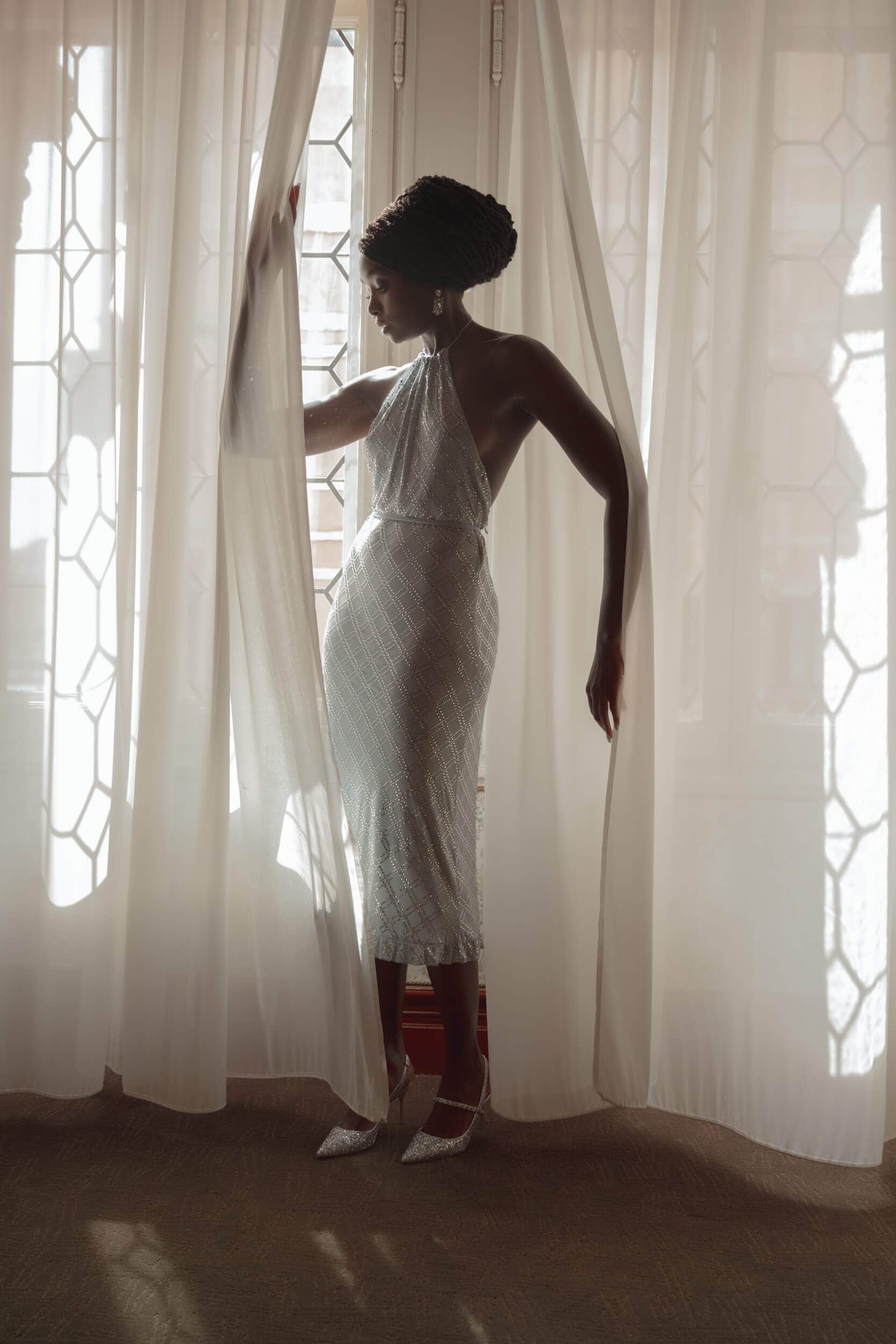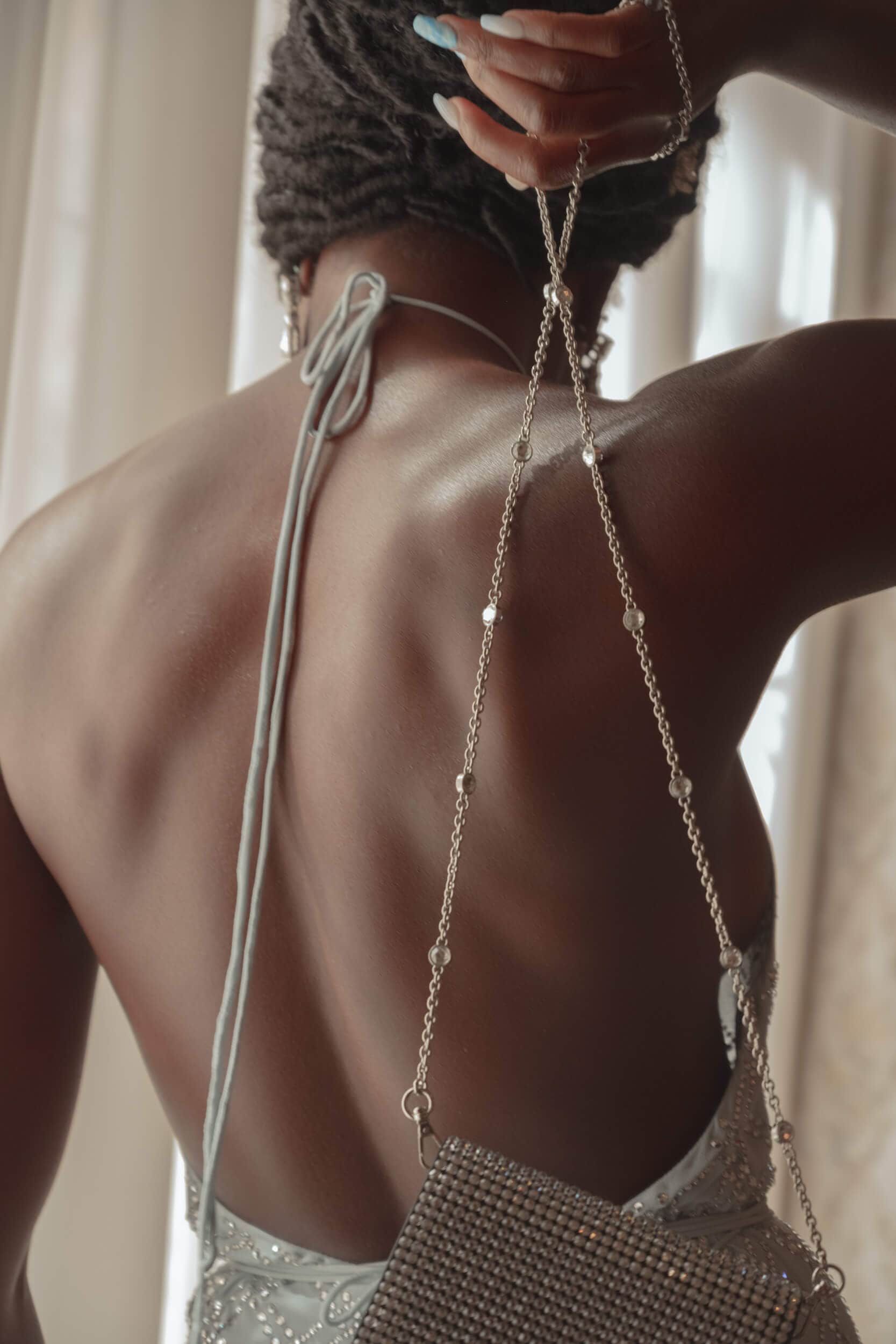 "…the right music puts me where I need to be."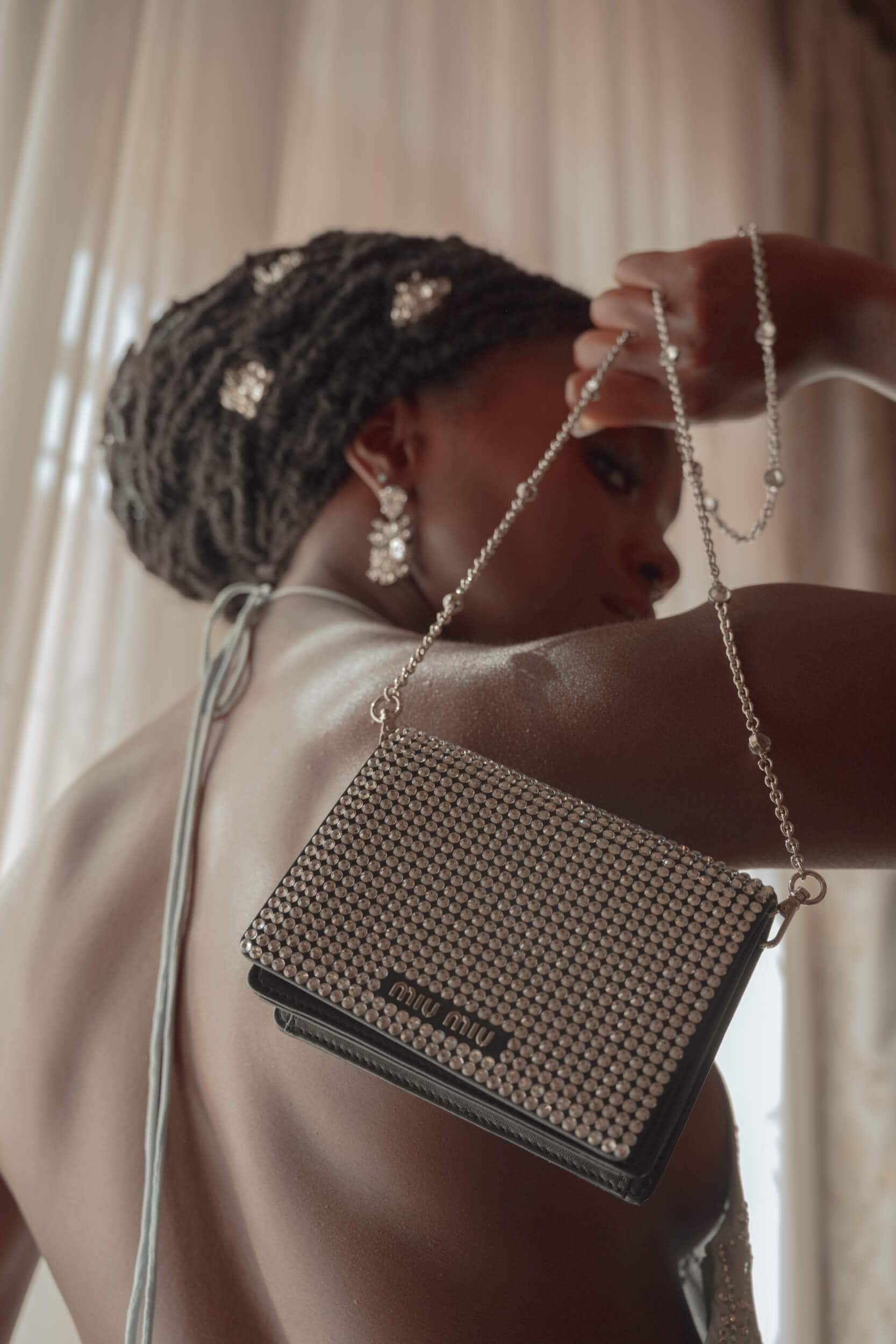 You mentioned at the Miu Miu Women's Tales that also thanks to that streaming platform, there are finally more opportunities to see and tell Black stories and more opportunities for Black people, and Black girls, in particular, to see themselves represented on the screen and finally playing non-stereotypical roles. Is there a Black story that you would love to see, and maybe portray yourself, on the screen?
At the moment, I can't think of anything very specific. Maybe a huge, epic fantasy-type film or series. Science fiction. Genres that I think we aren't always as much a part of the conversation.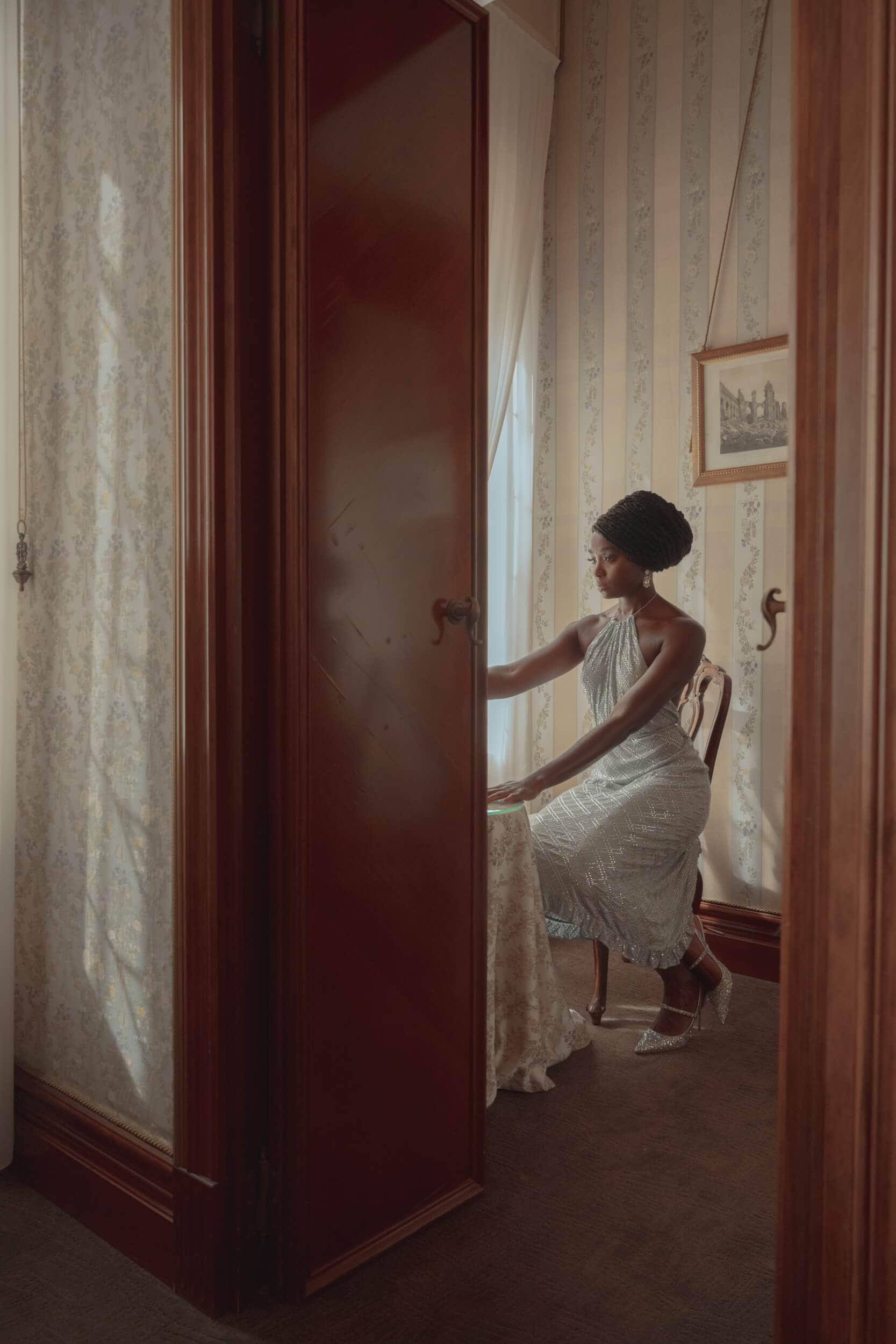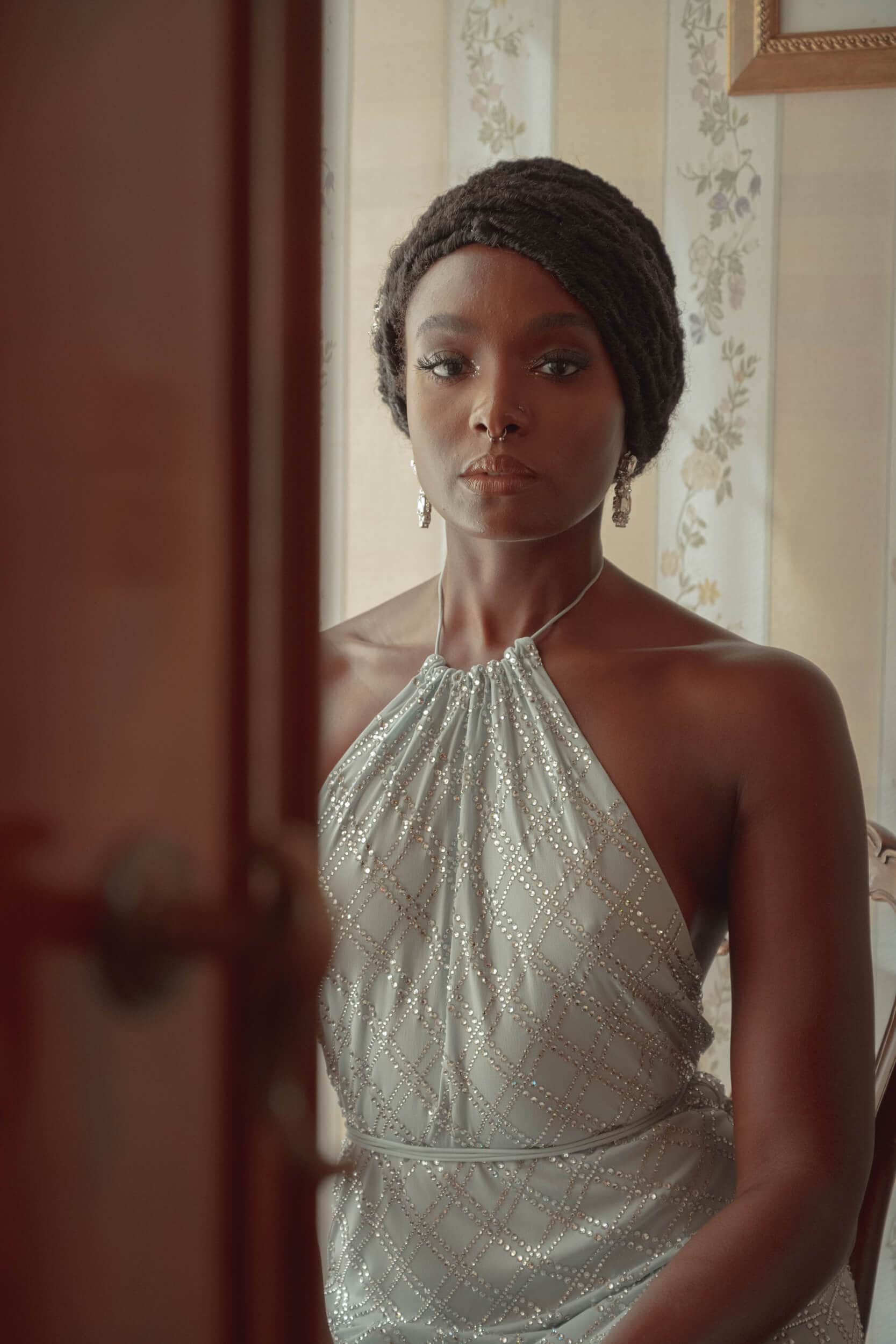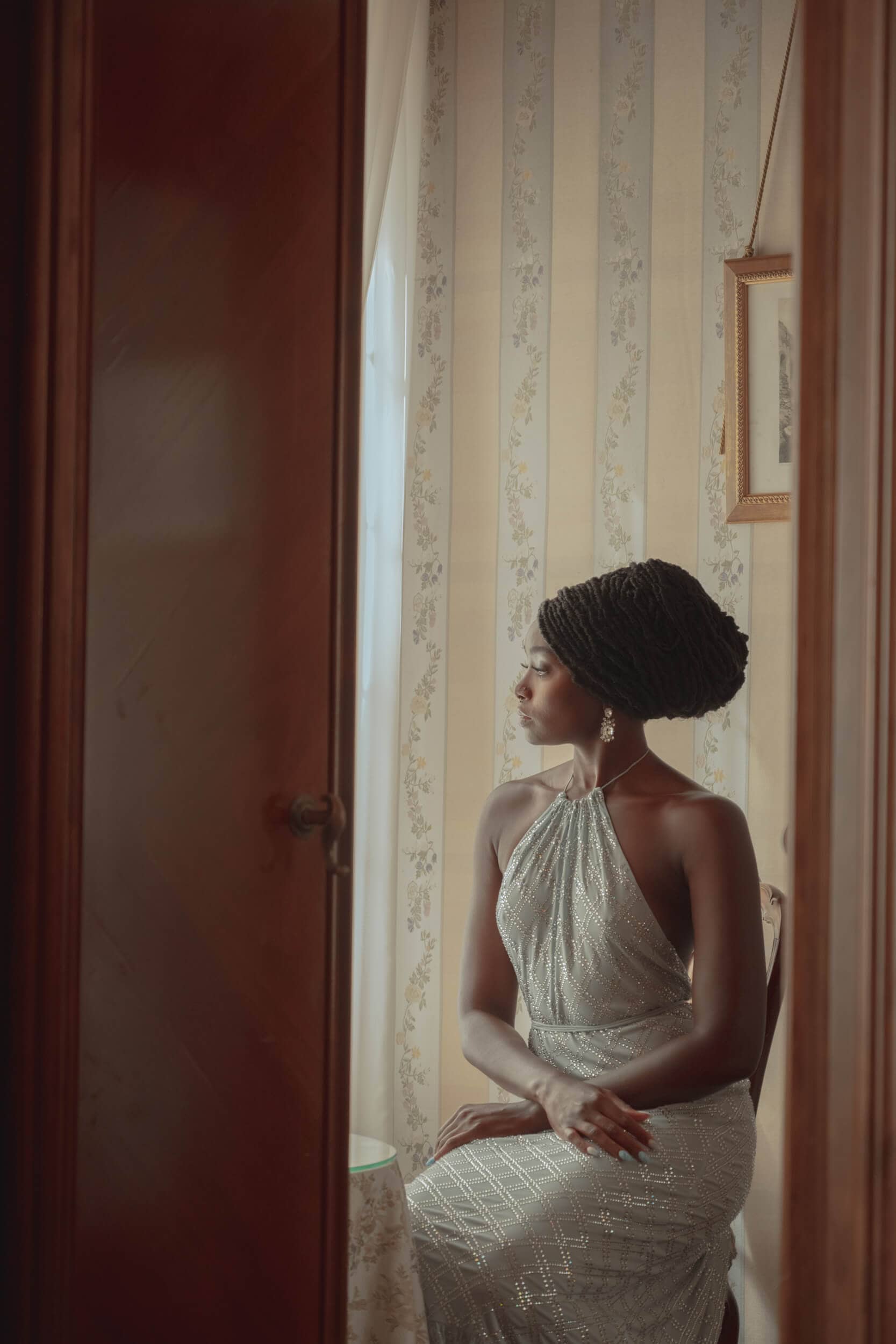 You also said, "I want to be on the part of the table from where I can give a job to people." What paths related to production would you love to explore more in the future?
Producing is important because you have more control in What stories are being told and How they are being told.
It's important to me to have more creative control to ensure that whatever is being represented on screen is something I can be proud of. And to be sure that on the production and development side of a project, that there are people there who understand and relate to the story and characters in the project. And that I can help give opportunities to other creators that may be overlooked. So, I'll definitely have my own production company and be a part of the development of projects much sooner in the process.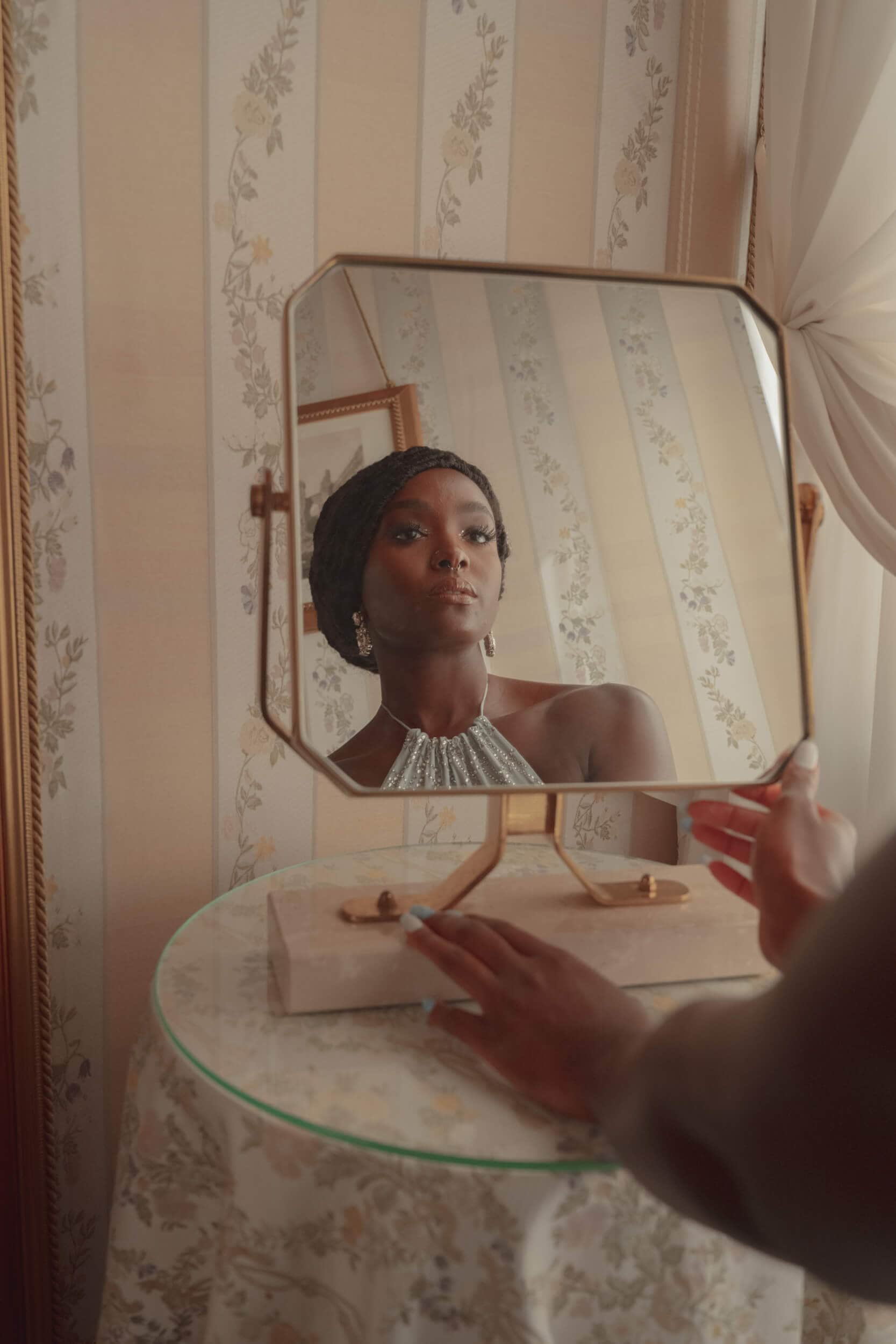 "It's important to me to have more creative control to ensure that whatever is being represented on screen is something I can be proud of."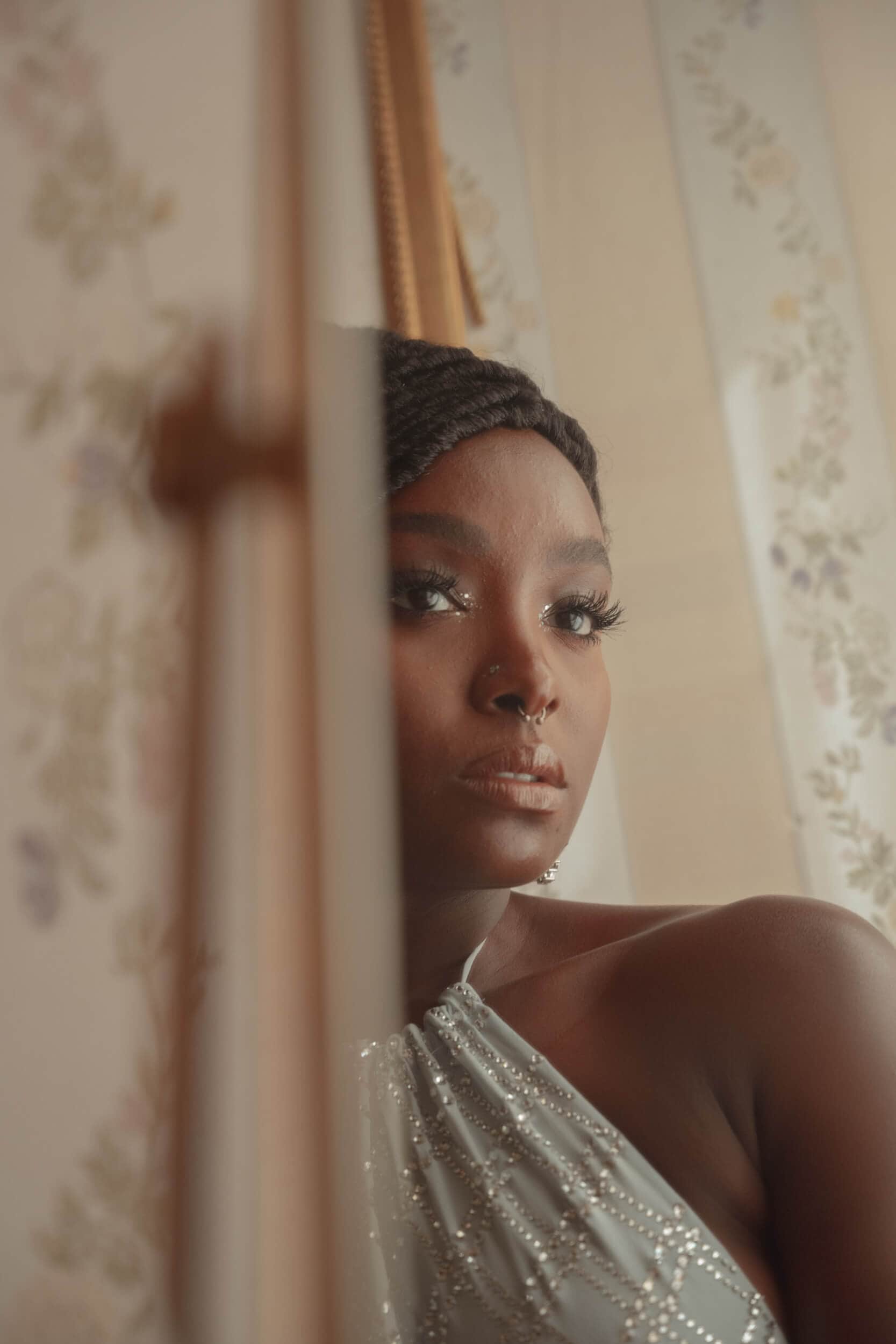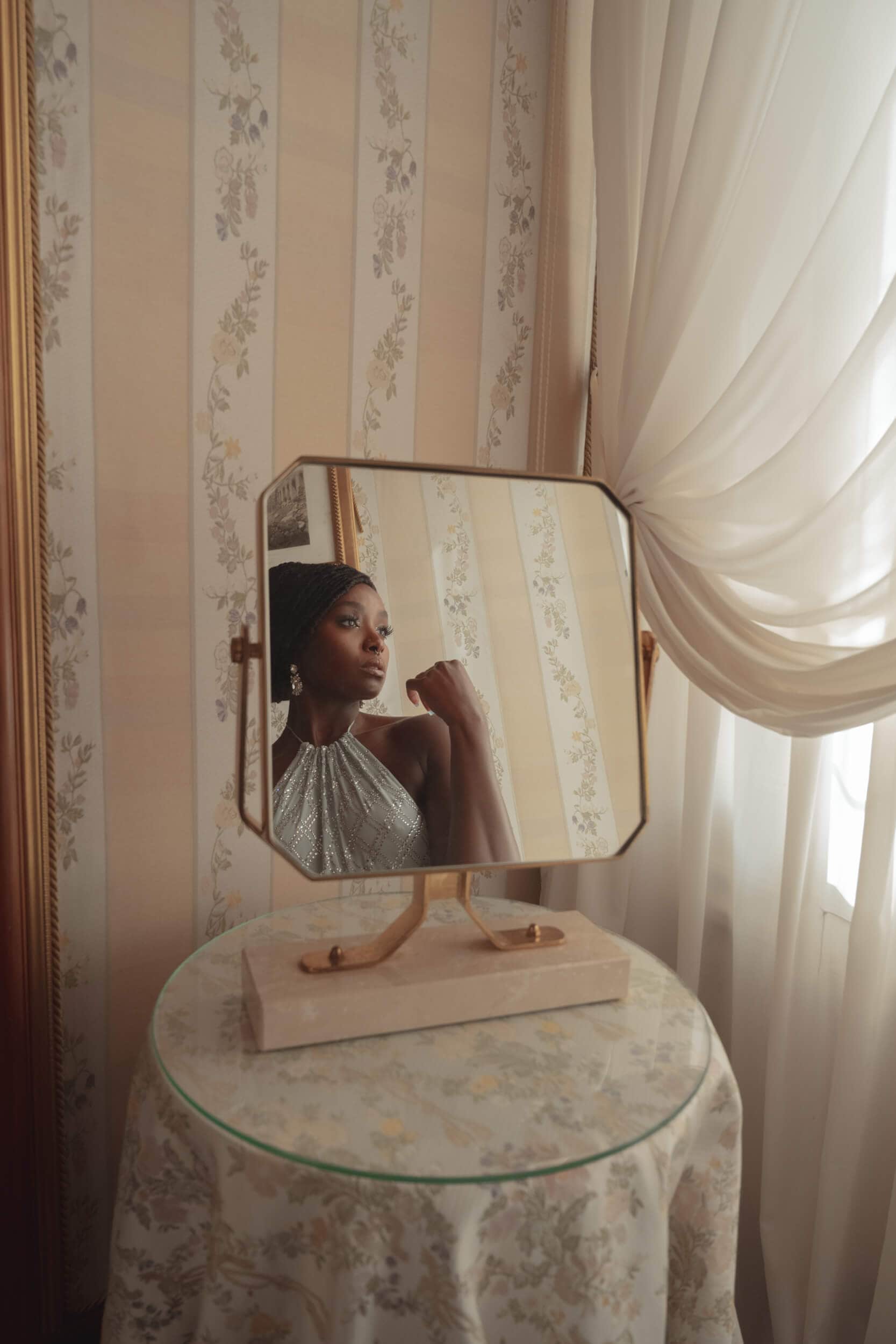 How would you like the industry to furtherly change in terms of inclusiveness and boost authenticity?
I look forward to when inclusion is the norm. So, it's not as much of a conversation when under-represented groups are starring in or telling and developing our stories. When diversity and inclusion are so normal that it doesn't make headlines. Charlize and I talked about this during "The Old Guard", basically saying we look forward to when an action film led by two women directed by a woman/person of color is not such a mind-blowing thing. When films that are centered around people of color, when they exceed box office expectations and records like for example, "Black Panther" or "Crazy Rich Asians", that it's not headlines.
When these things are just a part of the norm in the industry and world, that will represent huge change. In the meantime, it's exciting to be part of the shift in the industry in which more creators of color and women, and other under-represented groups are gaining more control over our stories and how they are told. Our voices are being heard in ways that they haven't before.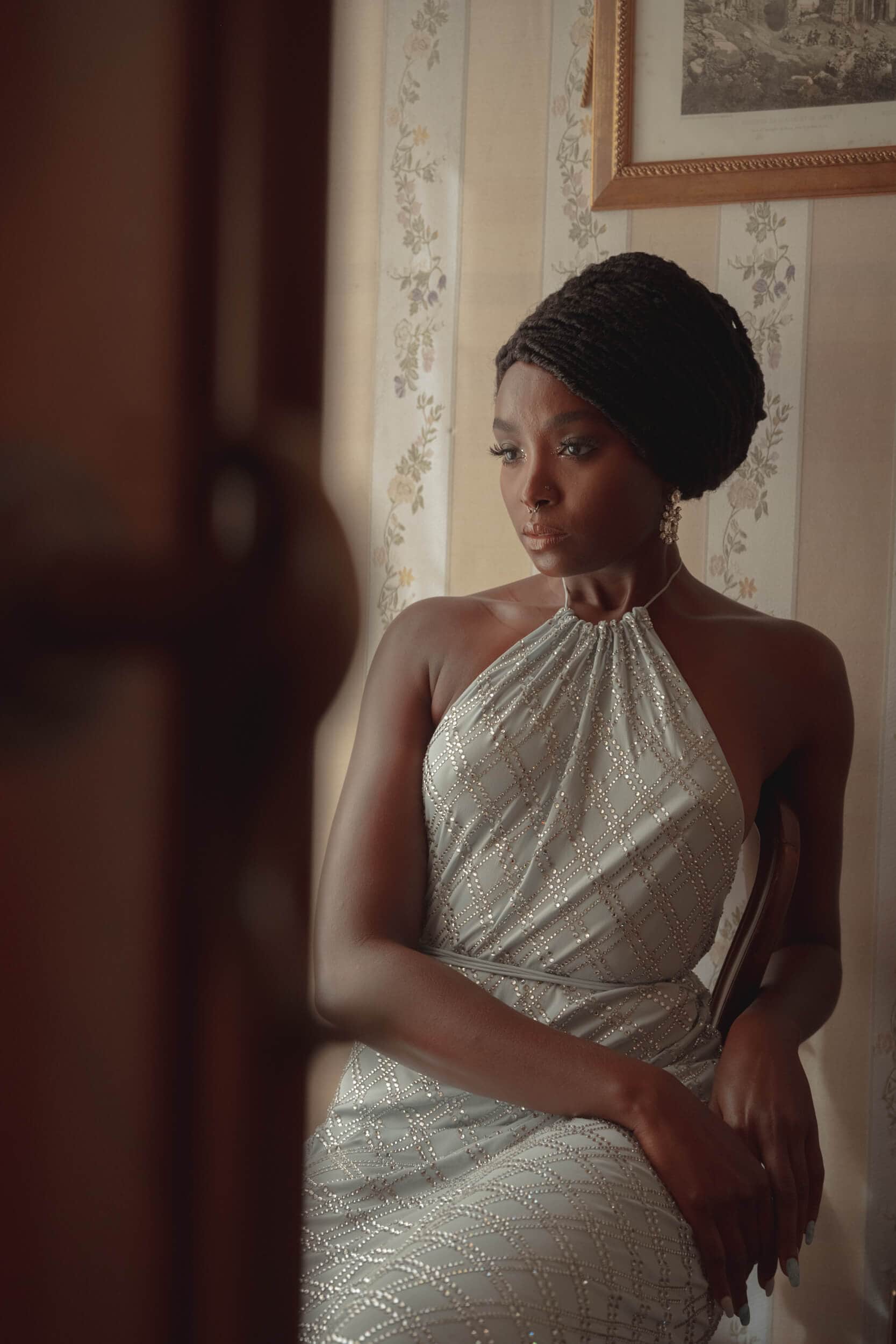 "I look forward to when inclusion is the norm."