After starring in hugely successful productions like "Peaky Blinders," "The Crown," the "Downton Abbey" film, and many more, the not-for-much-longer rising star Kate Phillips is ready to fly higher and higher.
So far, Kate's brilliant depictions of some of the most complex and multifaceted on-screen characters ever written – Linda Shelby and Queen Mary, to name but a few – have certainly not gone unnoticed. Now, she's taking up her very first leading role in the upcoming television series "Miss Scarlet and the Duke." We spoke with the British talent and asked her a couple of questions about her new roles and the "old" ones, in a beautiful and inspiring chat about how impactful on-screen stories can be on reality if only we make an effort to tell the right ones.
Between the work with Era 50/50, some unconventional role-play aspirations, and exciting projects coming up in the nearest future, here's our interview with Kate Phillips.
What's your first cinema memory? 
Alfonso Cuaron's "A Little Princess" – This film had a huge impact on me when I was younger. The little girl, Sara, has the most vivid imagination and in order to survive her ordeals she conjures up the most magnificent worlds. I watched it again recently, and it still had me in floods of tears. It's story telling at its best.
What's the best advice you've received in your career?  
"Trust the process."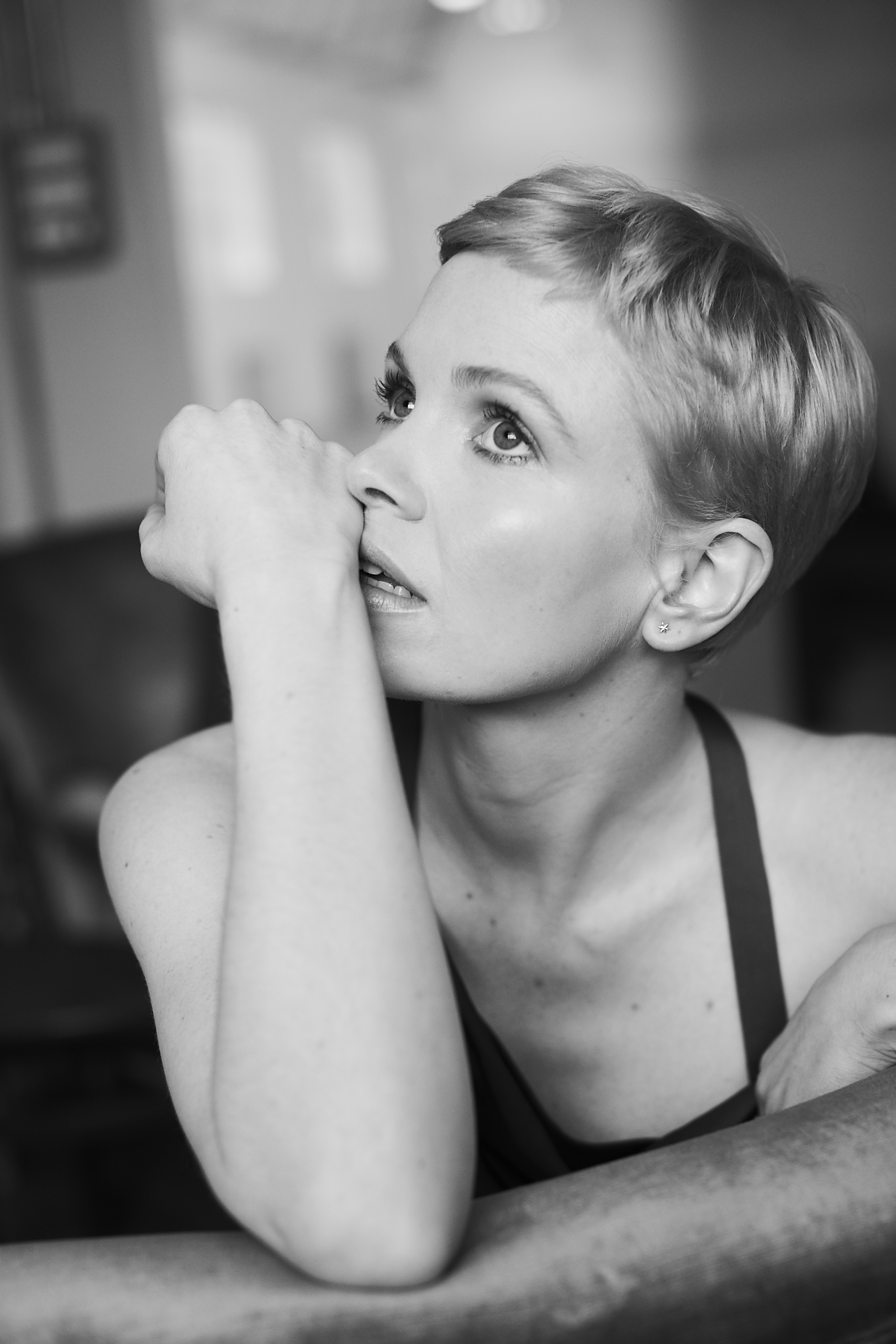 About "Miss Scarlet and the Duke:" what made you say "yes" to this project? 
It was clear from only a few pages into the first episode how unlike any other period drama it was. The show is packed full of action, character and there is rarely a scene that goes by without a touch of humour. I would have been a fool to pass up the opportunity to play the really clever, witty and headstrong character of Eliza. She is a gift of a part.
Did you look up to some other detectives in order to step into the character's shoes? 
I got really obsessed with Sherlock Holmes. Eliza is very like a female Sherlock, only they face very different challenges.
What should we expect from the second season? 
More banter had between the Duke and Eliza and a whole lot more action!
"[Director Tim Mielent] saw her [Linda Shelby] as a Joan of Arc character – fully immersed in her faith and ready to lead others into salvation."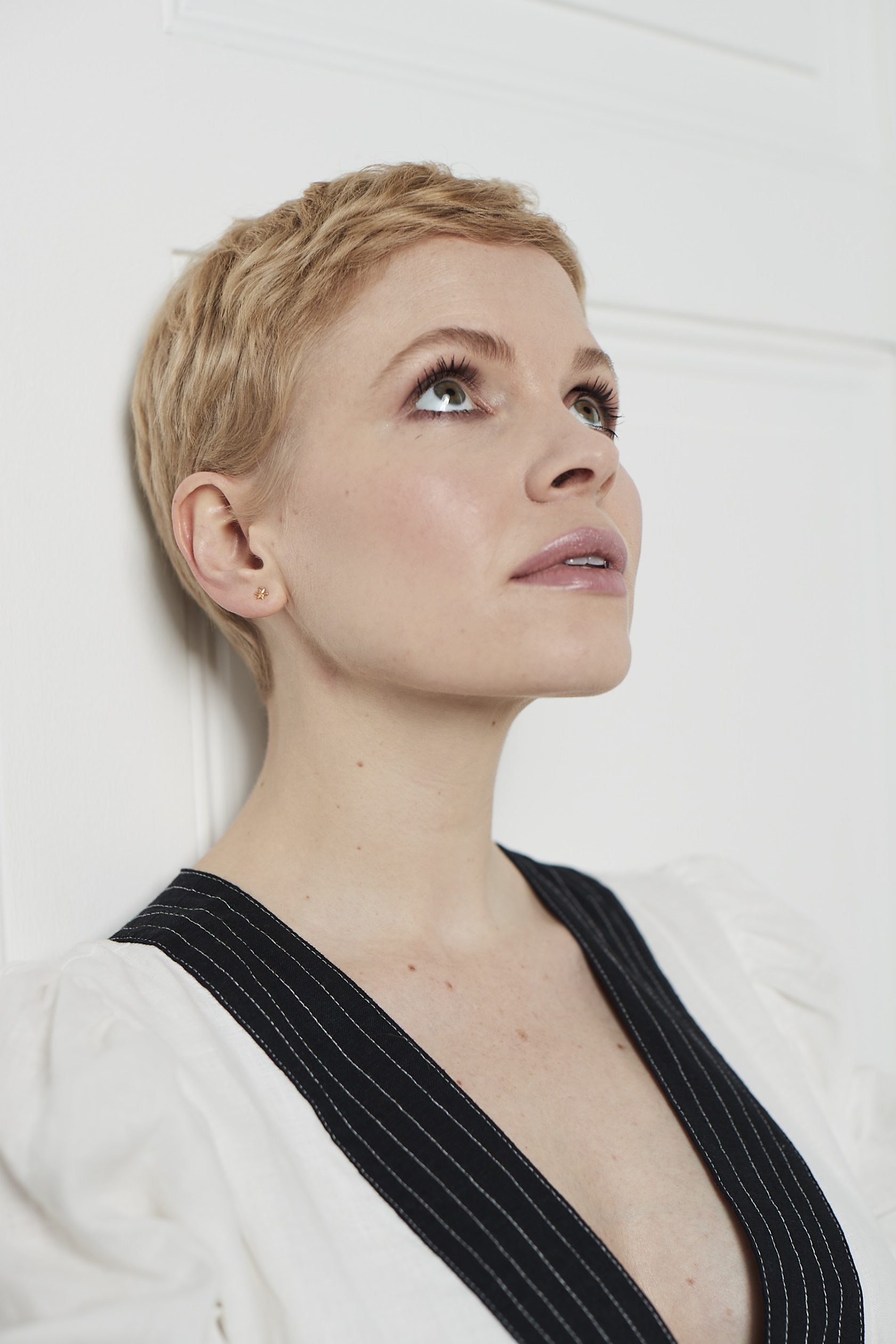 How did you first approach the character of Linda Shelby from "Peaky Blinders"? 
Director Tim Mielent cast me as Linda in Season 3, and he was a great support when it came to preparing for the role. He saw her as a Joan of Arc character – fully immersed in her faith and ready to lead others into salvation. As I was entering this already established world, I was very keen to lean on Steven Knight and any cast as to how they envisaged her and the role she had to play in the series.
How did you build your intense relationship on the screen with Paul Anderson, who plays Arthur Shelby?
Paul is a fantastic actor and utterly alive in his role as Arthur. He's very playful and spontaneous so it's never hard to find a connection when we're working together.
In the fifth season, your character became fully aware of her "feelings" for Arthur and the Peaky Blinders: how did you deal with such a range of emotions? What was the process to step aside from Kate and fully become Linda? 
It was such a thrill reading Linda's journey for season 5. I love where Steven took her, where she reaches such a low point that she almost has nothing to lose. I really relished playing the gritty dark side of her.
You play two very strong women who fight for what they believe in both in "Peaky Blinders and "Miss Scarlet and the Duke," and you are also an advocate of Era 50/50: what changes would you love to see in the cinema industry? 
The most exciting thing about television and film is that it can directly impact on the world outside. Take "The Queen's Gambit for example" –  since the release and success of that show, there has been a dramatic increase of people taking up chess. Women are still gravely underrepresented on both stage and screen, and that just helps to reinforce gender stereotypes that we need to move away from. The sooner we can start telling new and different stories for both men and women, the sooner we can start inspiring little girls and boys to pursue whatever passions they desire.
"The sooner we can start telling new and different stories for both men and women, the sooner we can start inspiring little girls and boys to pursue whatever passions they desire."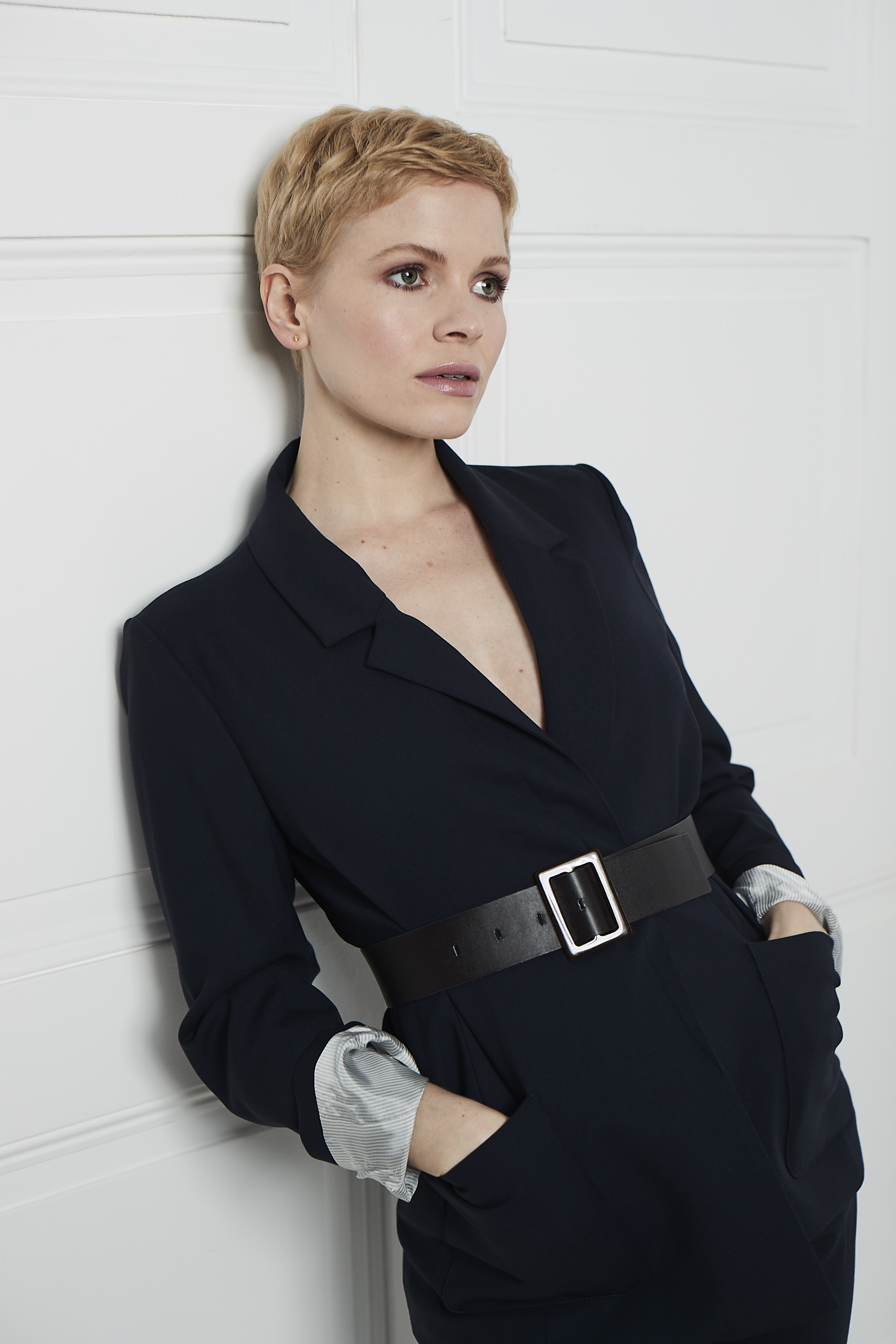 What's your favorite period drama and character? 
It has to be Miss Scarlet, and the Duke, and of course Eliza Scarlet.
If you could play a British Royal, who would you choose and why? 
Does Boudica count? Not technically a royal, but she was the pagan Queen of the Celtic Iceni tribe. She's described as a warrior that led an army into battle against the Roman Army. She would be an interesting leap from other royal figures I've been fortunate enough to play.
The book on your nightstand. 
Currently, I have three: "The Mirror and the Light" by Hilary Mantel, "A Fine Balance" by Rohinton Mistry, and "Where the Crawdads Sing" by Delia Owens.
Epic-fail on set. 
On set of "Wolf Hall" I kept tripping over all the time! Being young and a total novice, I was obviously cripplingly embarrassed. There must be footage somewhere that captures both me and Charity Wakefield walking down a corridor and disappearing out of shot. Those skirts were a trip hazard!
Your must-have on set. 
A bottle of water and a supply of chocolate bourbon biscuits.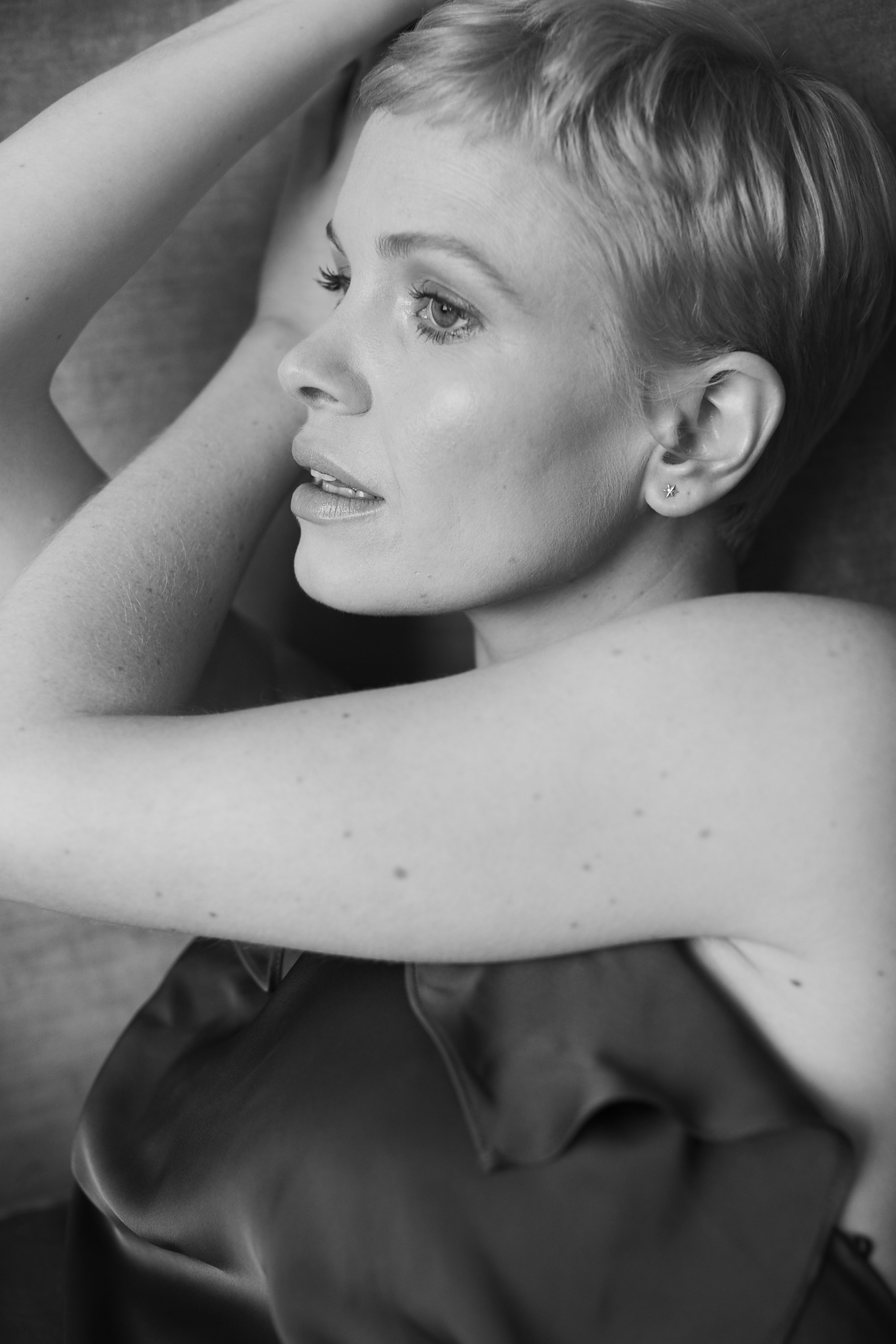 What's your happy place? 
10am at the end of my garden with a cup of decaf coffee and a slice of toast with jam.
You play a lot of characters from the past. If you could go out for dinner with three people from the past, present or future, who would you choose? 
Tina Fey, Adriene Mishler and Alexandria Ocasio Cortez. Besides them being incredible women in their own rights, I think it would just be a lot of fun.
What's the last things you discovered about yourself? 
I should never peroxide my hair. A mistake I made in lockdown with some home dye – I won't be doing it again anytime soon.
 What's next for Kate? 
I just finished shooting a Terrence Davies film called "Benediction" working opposite Jack Lowden. It's a story about Siegfried Sassoon, the war poet, and I play his wife Hester Gatty. It's a really beautiful story that I look forward to people seeing.