Enjoy our interview with Julie Lake. Actress, writer, director, artist but, first and foremost, a woman that knows how to connect, to play, and dedicate herself to what she loves most: to create memorable characters.
Do you remember Litchfield Penitentiary, home for 6 Seasons (and counting) to some of the most famous and remarkable female characters of recent TV history? We entered it (well…not literally) to meet with one of the former inmates, who left after season 5: Angie Rice, more precisely.
Behind that role is the lovely and beautiful Julie Lake, two-time winner of the Screen Actors Guild Award for Outstanding Performance by an Ensemble in a Comedy Series for Netflix series "Orange Is The New Black." We discovered that Julie is not only a great actress and an active writer and producer, with upcoming projects that involve both pilots and works behind the camera, but she's also fun, and absolutely aware of how groundbreaking and change-inductive "Orange Is The New Black" was for the audience.
Now we can't wait to see her performance on another beloved and just as groundbreaking series, "Big Little Lies," about which Julie couldn't reveal anything…yet!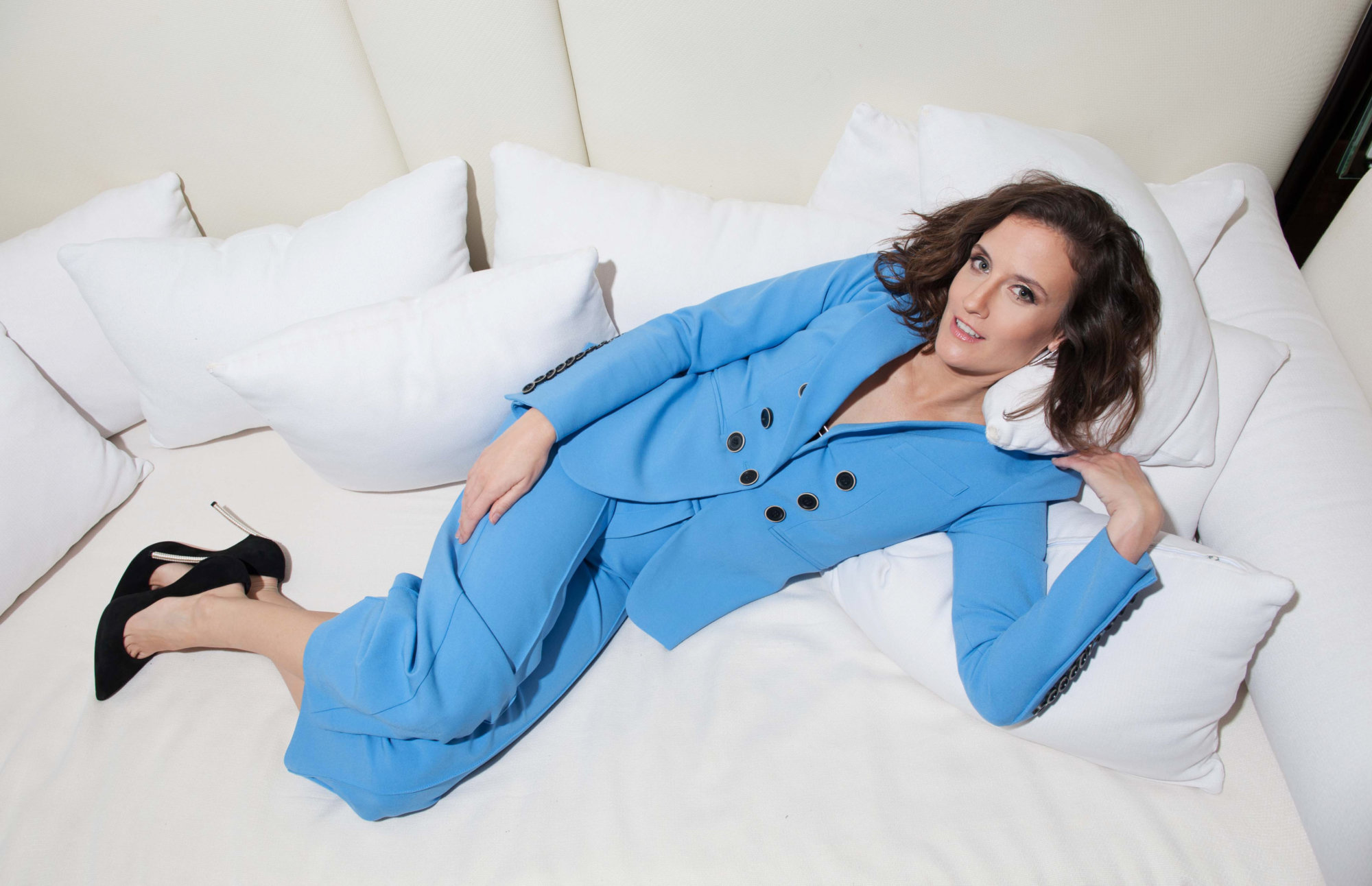 _______________
You majored in Theatre at Yale University, but how did you decide you wanted to be an actress?
_______________
I've wanted to be an actress ever since I saw a children's theater play when I was five years old. I didn't "decide" to be an actor, and honestly there have been many times in my life I wished I could decide to be something else. Acting is the one thing I've always been obsessed with and could never give up.
_______________
How was the experience on a show as groundbreaking as "Orange Is The New Black"?
_______________
It was a ton of fun to be on the show. I love my castmates, and some of those girls are my best friends now. The popularity of the show was a total surprise, and I think we all lucked out getting to be a part of such an important and groundbreaking show.
_______________
Angie Rice was a beloved character. How did you prepare to portray such a problematic, yet human and relatable for the audience, character in the Litchfield Penitentiary?
_______________
I watched some documentaries about addicts for research, but I think I was really just playing a goofy, messed up version of myself. I didn't think about being relatable, I just tried to always have fun and play with the other actors in the scene. I also got to improvise a ton on set, which helped me get into character.
"I also got to improvise a ton on set, which helped me get into character."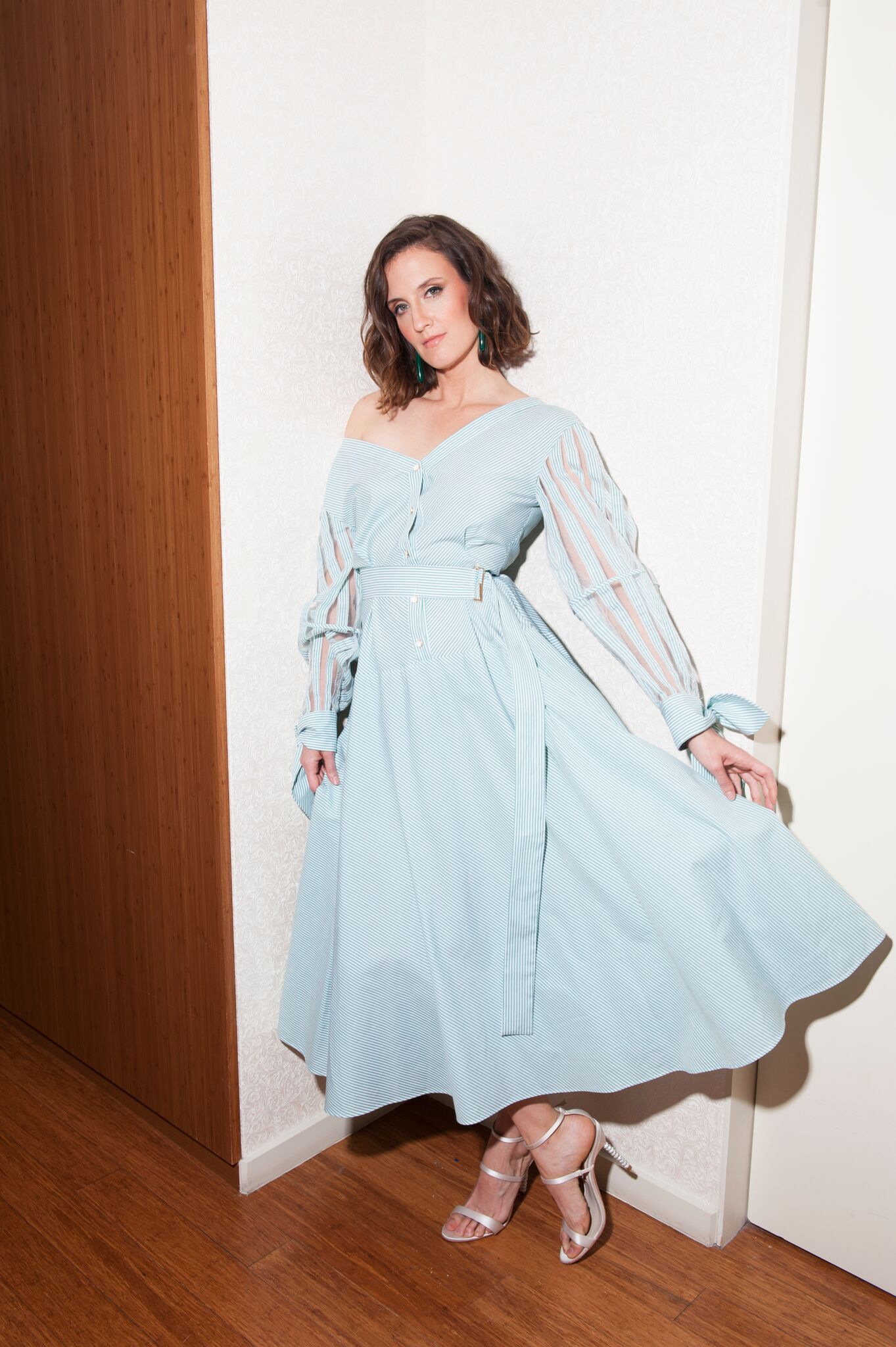 _______________

"Orange Is The New Black" is one of the most loved and successful series of these years: what was the best reaction you ever received for the show?
_______________

It so fun for me to see all the fan art on Instagram that the show has inspired. I have several posters of Angie drawings by fans printed out and posted in my office.

_______________
On "Big Little Lies," how was being part of such an incredible cast? What can you unveil about what happens in your episode?
_______________

I was super intimidated to meet some of the cast, but they were truly incredibly kind. Unfortunately, I can't unveil anything about my episode -we sign contracts saying we won't spill the beans 🙂
_______________
"Mental" is a mini web-series that faces the very important subject of anxiety. What were the main difficulties in talking about such a delicate theme?
_______________

That series was based on my own life and personal experience with anxiety. No research required. I've struggled with anxiety and insomnia my whole life and have had to fight to stay stable. Acting is not a career that induces peace and stability, so I've had to develop a lot of techniques and strategies to combat my demons.

_______________
You are also a writer and producer: what's the best thing about being in front and behind the camera?
_______________

The best thing about being in front of the camera is getting to play, lose control, and connect deeply to the other actors.
The best thing about being behind the camera is actually having control for once and not having all the pressure of being on screen.
_______________

What's next for Julie?
_______________

I have a couple pilots in the works and am working on a Halloween feature for kids. So much to look forward to!
"The best thing about being in front of the camera is getting to play, lose control."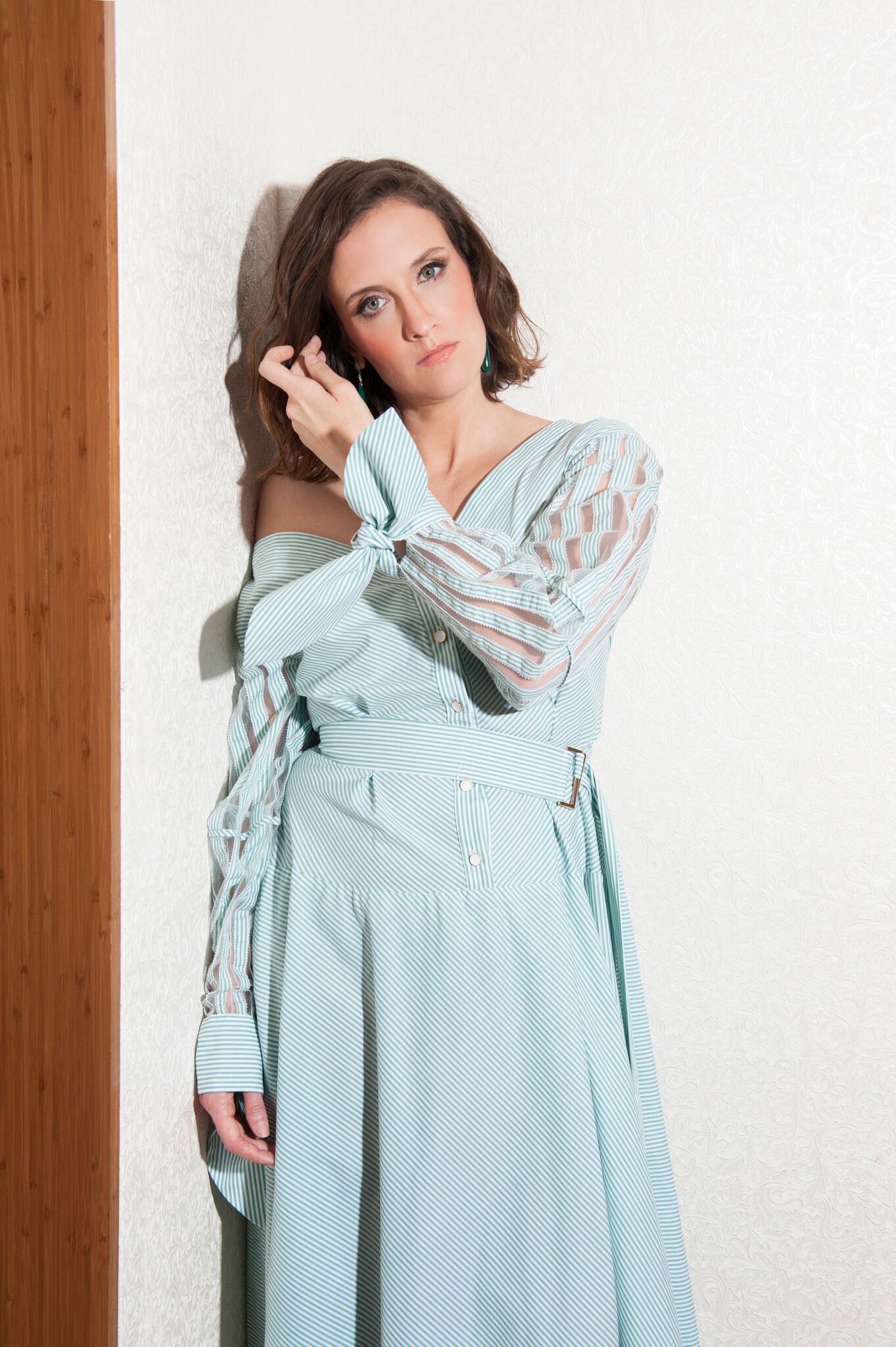 Must have on set: Comfy clothes to nap in and headphones.
Superpower: I'm super empathetic. Practically a mind reader.
Epic Fail on the job: When my phone rang during a take. Whoops.
Happy place: Triple Creek Ranch in Montana, where I had my winter honeymoon.
Favorite accent: Probably cockney. I played Nancy in "Oliver Twist" and Mrs. Dilber in "A Christmas Carol," so I've got that accent down pat.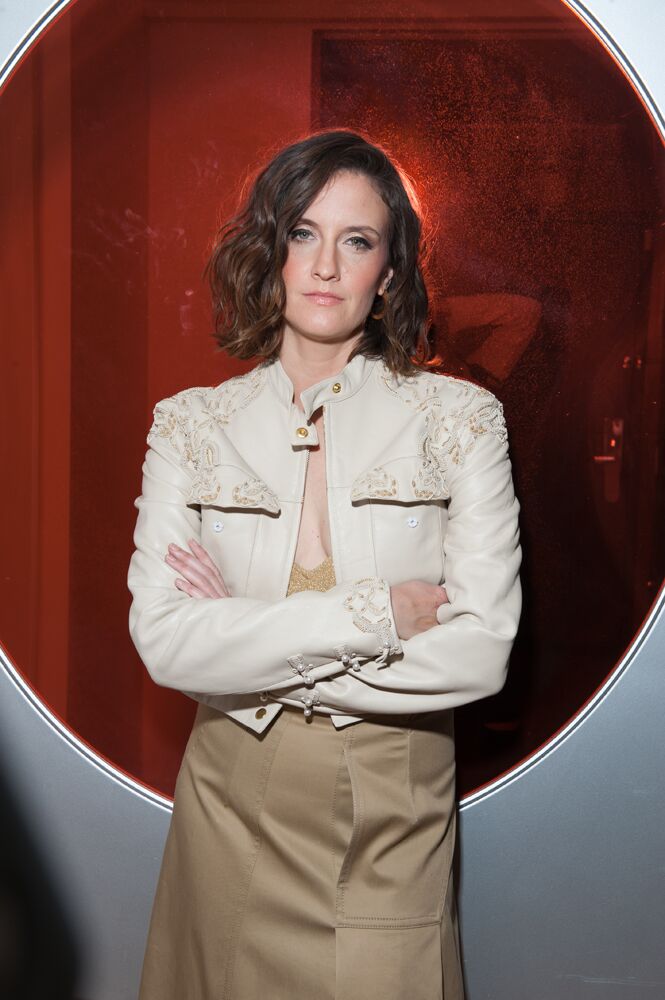 Favorite genre: Horror comedy – I've written two horror comedy pilots!

Movie then and now: "The Little Mermaid" is my favorite movie from childhood. I sang "Part of Your World" in my elementary school talent show when I was in first grade. It's hard to say my favorite movie now. I just saw "8th Grade," which made me laugh and cry and reminded me so much of my awkward middle school years. Go see it!
Favorite Word: Multiphilepomish. An inside joke and a word that I made up in college. I just found out that one of my good friends thought it was a real word all these years lol.

Who you'd rather be: Alex (Vause).

Favorite Emoji: ? The double hearts spinning. I use that a lot.

Italian movie: "Life is Beautiful."
Favorite quote: "Your crown has been bought and paid for. Put it on your head and wear it." – Maya Angelou

The last series you binge-watched: This is so sad. "The Real Housewives of New Jersey." Do they have that in Italy?
What have you already crossed from your Bucket List: Surfing in Hanalei Bay.
I Dreamed a Dream: Something magical. A mermaid or a witch!
The most beautiful thing while filming "Orange Is The New Black" and "Big Little Lies"? Having a dance party with the cast and crew after the final shot.
Ops! Dinner Time
Snack Crush: I'm not really a snacker, weirdly. I'm more of a dessert monger.
Sweets or Popcorn: Sweets. Cakes, cookies, brownies! Yum yum.
Since we are Italian… Hawaiian pizza, yay or nay? Yay, all the way! Actually, that's my favorite pizza. Is that bad?? Haha.