We live in a time where the reality of social media has become essential to discover all the novelties in the makeup world, the latest product innovations and last but not least, to see the how-to of some looks that we would love to recreate. In short: they can be a source of inspiration.
But in the midst of this whirlwind of photos, products, techniques and looks that feel almost always, let's admit it, all the same, we, like the rest of the world, discovered, adored, watched with admiration the work of Jo Baker, an English makeup artist who lives and works in LA and that has made out of uniqueness her distinctive trait. The way she uses the products, the materials, the texture overlap. Everything is a neverending research based on the observation of what is around her.
After having amazed the whole world of beauty with the looks created on Lucy Boynton in the past year, she continues to amaze us with her looks on Bryce Dallas Howard, Caroline Day, Julianne Hough, Florence Pugh, Sharon Stone (and many others).
We met her in Venice and we couldn't but ask her how her creative process comes to life, what products she uses on Lucy and what are the products that should never be missing from her kit, the ones she can't live or work without!
Your inspiration process seems so fun, can you talk us through it and how do you think to fishtails, donuts, nature, etc.?
_______________
To be honest, my eyes are just wide open and everywhere I travel I'm constantly seeing texture tones, lines everywhere I go, the history of the design, I'm taking inspiration from everything.
And is it simple for you then to transpose it on the makeup, does it come naturally?
_______________
 It comes pretty naturally to me.
I've been doing this for a long time, but I come from an art background, I was keen to paint, sketch, draw and was hugely inspired in art class, whether it was smudging charcoal, and using my fingers or more detail painting with fine brushes I was always pretty happy and found my imagination ran wild when I could get my hands in amongst color. I did a lot of art in school and  to be honest, was really the fundament of where makeup started for me, with having a brush in my hand and use it on canvas. It wasn't necessarily about the people, but I found the people so fascinating. As I grew up as a teenager I found human behavior so fascinating and I loved the art, and then I kind of combined the two.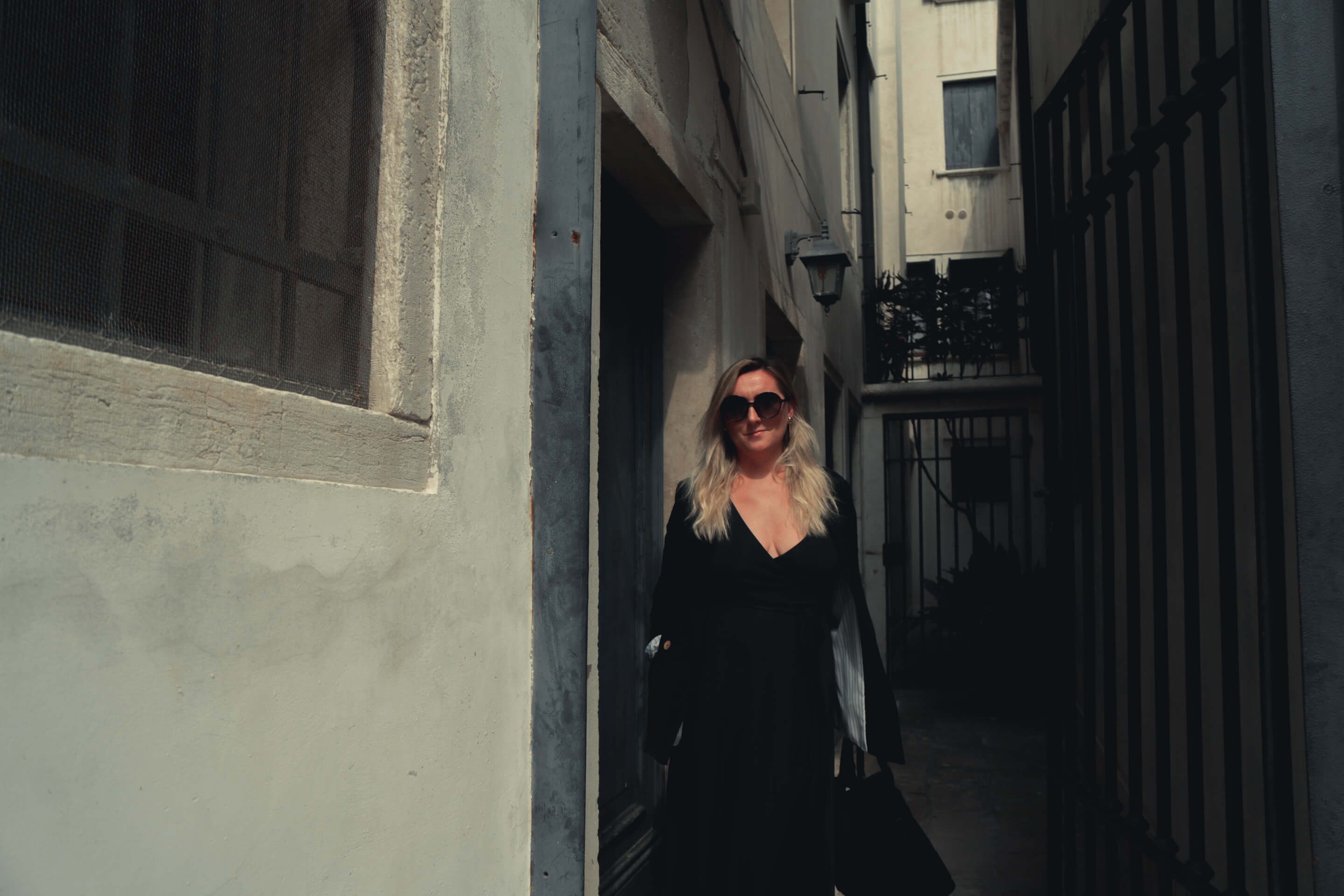 "To be honest, my eyes are just wide open."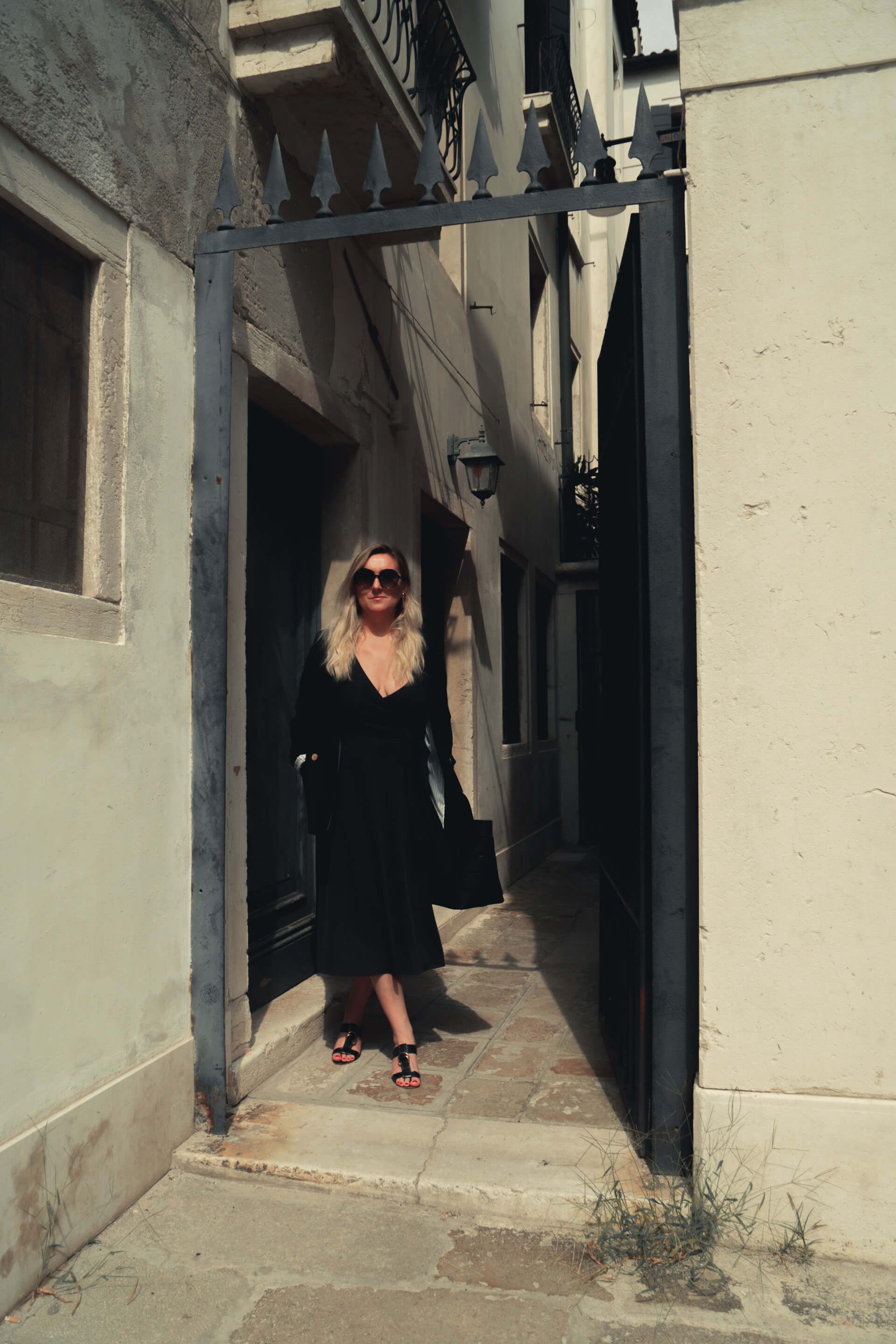 Can you tell us about the first makeup you did on Lucy Boynton on the first day of the Venice Film Festival?
_______________
We had a really fast turnaround, we had like half an hour.
We spent the whole day on and off boats, so we only had half an hour to change her from day to night, so I took inspiration from the sparkly detail on the sleeves of the gorgeous cream Miu Miu dress. I wanted maximum impact in the fastest time so grabbed silver glitter and tiny charcoal crystals and created a half diamond shape under Lucys lower lash line. It really complimented the dress perfectly and at night glitter just becomes magical!! It emulated the shimmering moonlight and night lights on the ocean surface and the glitter detail shape was inspired by Venetian Harlequin Masks and their distinct design.
Wherever possible I prefer to create something magical and memorable with Lucy because that's what she loves and we like to have fun with makeup and fashion.
We had half an hour, and I saw the embellishments on the sleeves, the crystals and the jewels, it was like silvery and antique, so I said, "let's bring some of that sparkle up so all the look is cohesive."
This is what I always try to do: I look at the dress, and the person and I discuss with my clients what event they are attending, the mood, the feeling of the night time. I knew that at night time that kind of sparkle would shine the best. So, we were going through ideas very quickly and I was like, "ok, hold on, trust me. I have an idea!!" I placed the gems and glitter as quickly as possible as we were literally running out of the door.
Every time you do something on Lucy I have to check it out. I can feel there's freedom between the two of you: every time it's something new, fresh and special.
_______________
That's exactly how Lucy makes me feel with makeup. She is a chameleon, she goes from sweet and girly to dramatic and vampy very easily and morphs into different characters with little effort. Jenny Cho created and chopped the "lucy blunt bob"  which is modern and fresh and super cool – with its perfect color (Mark Selly) it makes for an easy partnership for these creative makeup looks!
These makeup looks on Lucy just seem to happen there and then.. we don't overthink them and she trusts me to go with my initial idea and really go for it. It's a dream to work with her and for her to allow me the freedom that she does to dream up and execute these looks.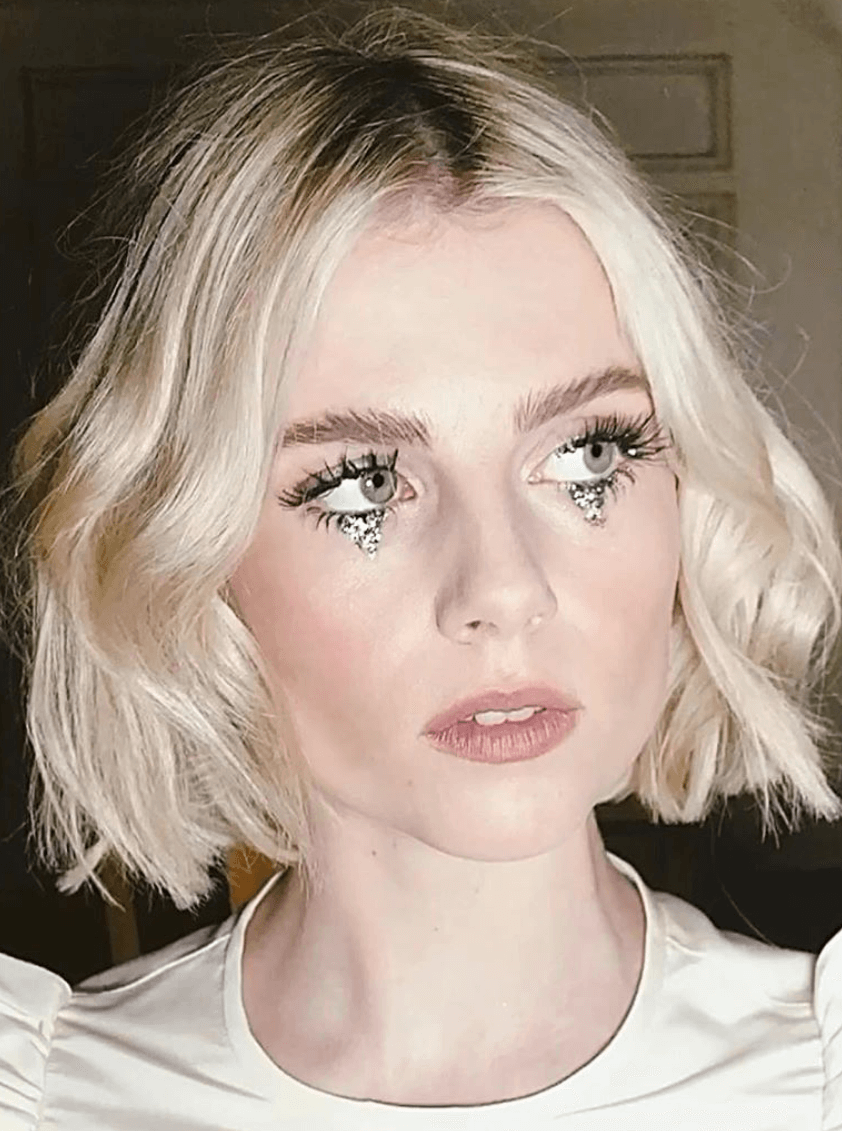 "She trusts me to go with my initial idea and really go for it."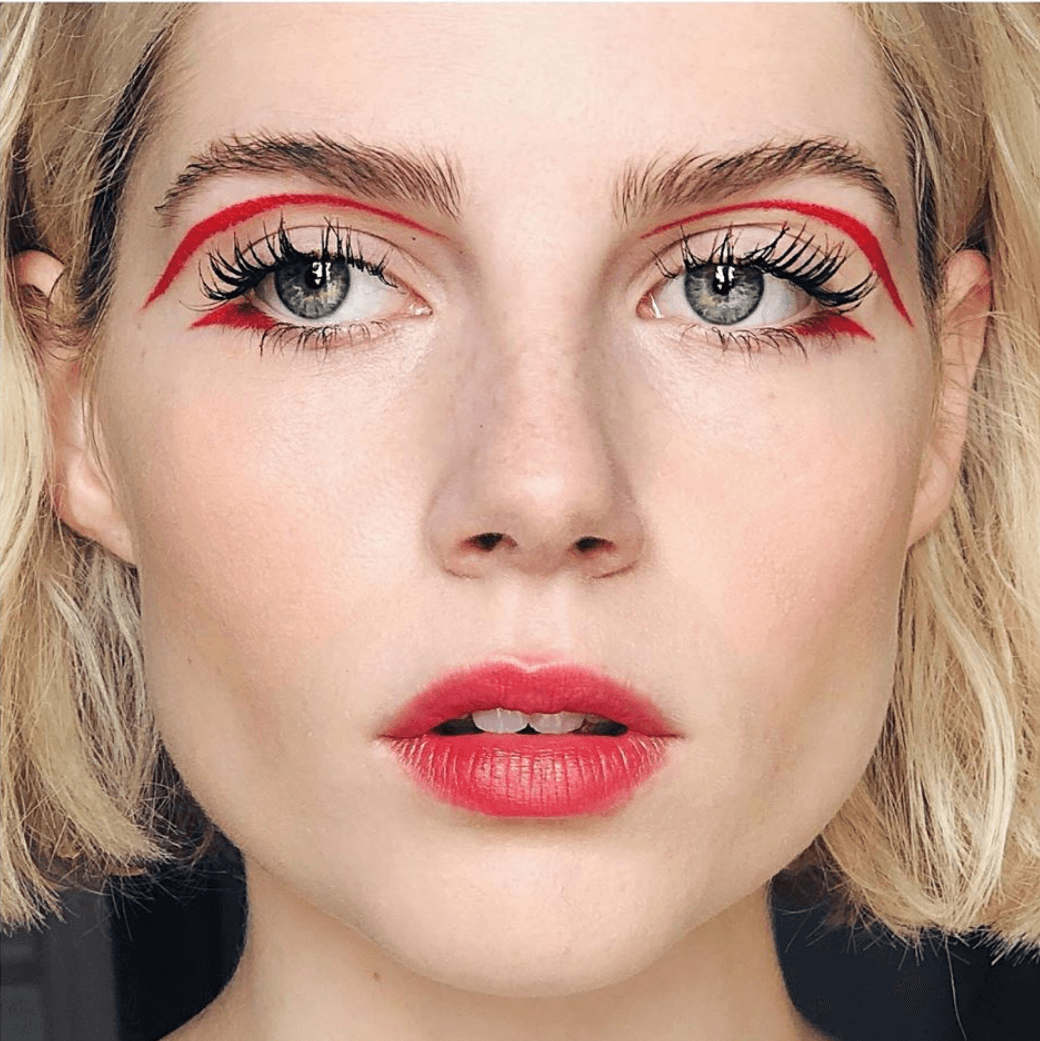 "It's a dream to work with her"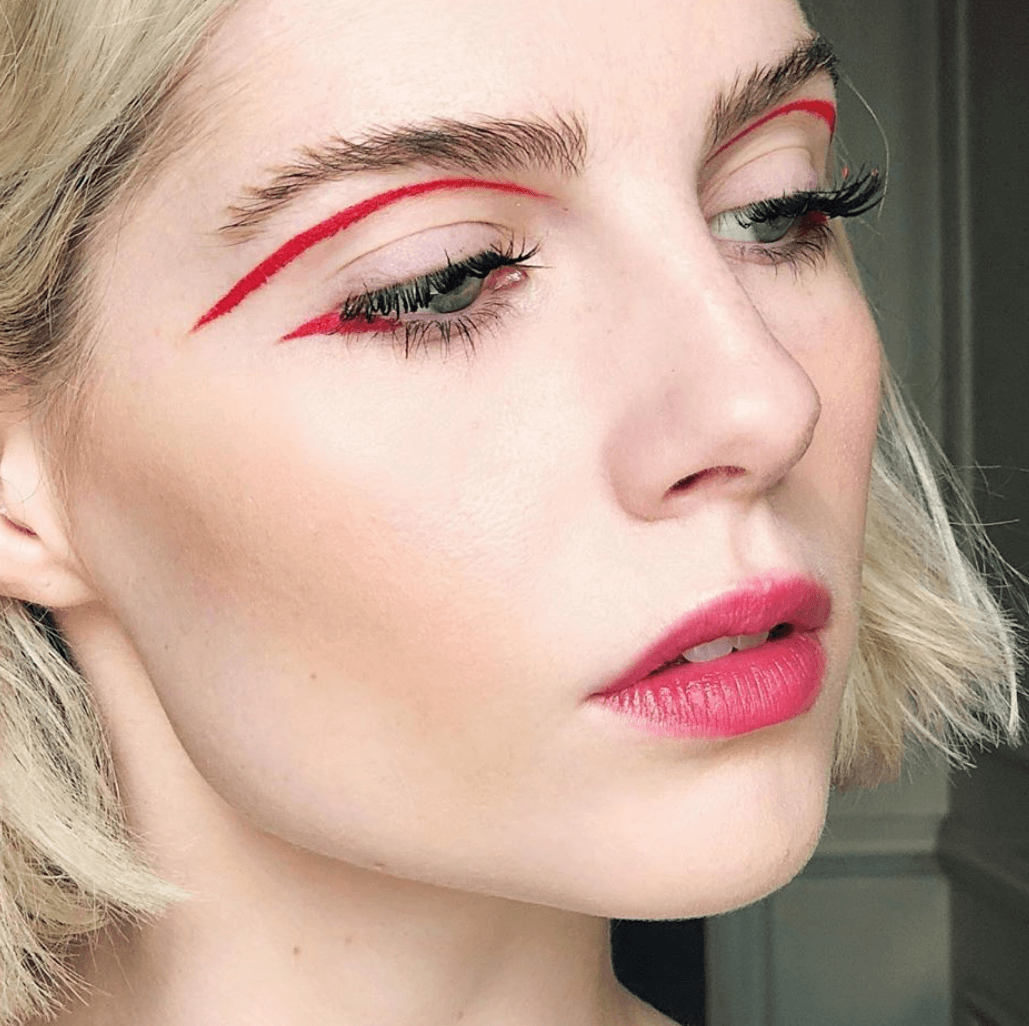 When you have a client with a unique and distinct style it's easy for the creative juices to flow: most times before a red carpet we'd get to a place where I would say, "we can either keep the look here or I  can add a whole extra element," and more often than not Lucy would say, "go for it."
 Lucy has a playful approach towards hair and makeup…it really spurs her team on and makes us excited for the next event!
At the same time, I can see a perfect balance. Do you have a tip for that? Because sometimes when you go heavy on the eye, or on the lips, you don't think you can also do other details: but you do it and it's always so good.
_______________
Growing up in London made me have a keen aesthetic for fashion and editorials… I love how vibrant and expressive people are in London. I learned  what I liked from magazines such as POP, ID Mag, Spoon Magazine, then assisted on fashion shows and I've always in awe of the work of Pat McGrath and Val Garland and Kevyn Aucoin was hugely inspirational…so I took all of that inspiration when I moved out to Los Angeles. I like to think I bring an element of London, of fashion and European style to LA.
So, most people would look at a red carpet as this ultimate moment to be glamorous, beautiful, whereas I look at it as an opportunity to say, "let's do the editorial fun stuff that we get to do once or twice a year." Why wait all these months for a great editorial to happen and why not do that style of makeup every day and mix it up a bit?
The reason why these looks have worked so well on her is because, as you said, there's one element that's not fully done.
I think you always follow the dress.
_______________
Totally! I'm inspired by the whole mood and vibration. I always say to my clients, "when you put your outfits on, how does it make you feel? How does this dress make you feel?" So, I ask myself: "Is she girly, is she demure? Is she elegant tonight? Tell me who she is."
And I like the conversation because I'm interested in creating a character with them, so that when they leave the door, they get to go out feeling like we've almost created this persona, this alter-ego.
I think it's empowering, too. The red carpets are glamourous and everything, but also stressful because you're under the eyes of the public.
_______________
Of course, you're under pressure!
I've seen so many gorgeous looks created by my peers over the years and I love how timeless beauty and old Hollywood glamour will never go away but Its really nice to have girls that are wanting to play around with more expressive looks and bold fashion choices. Its really fun to find the balance enhances and compliments the fashion designer.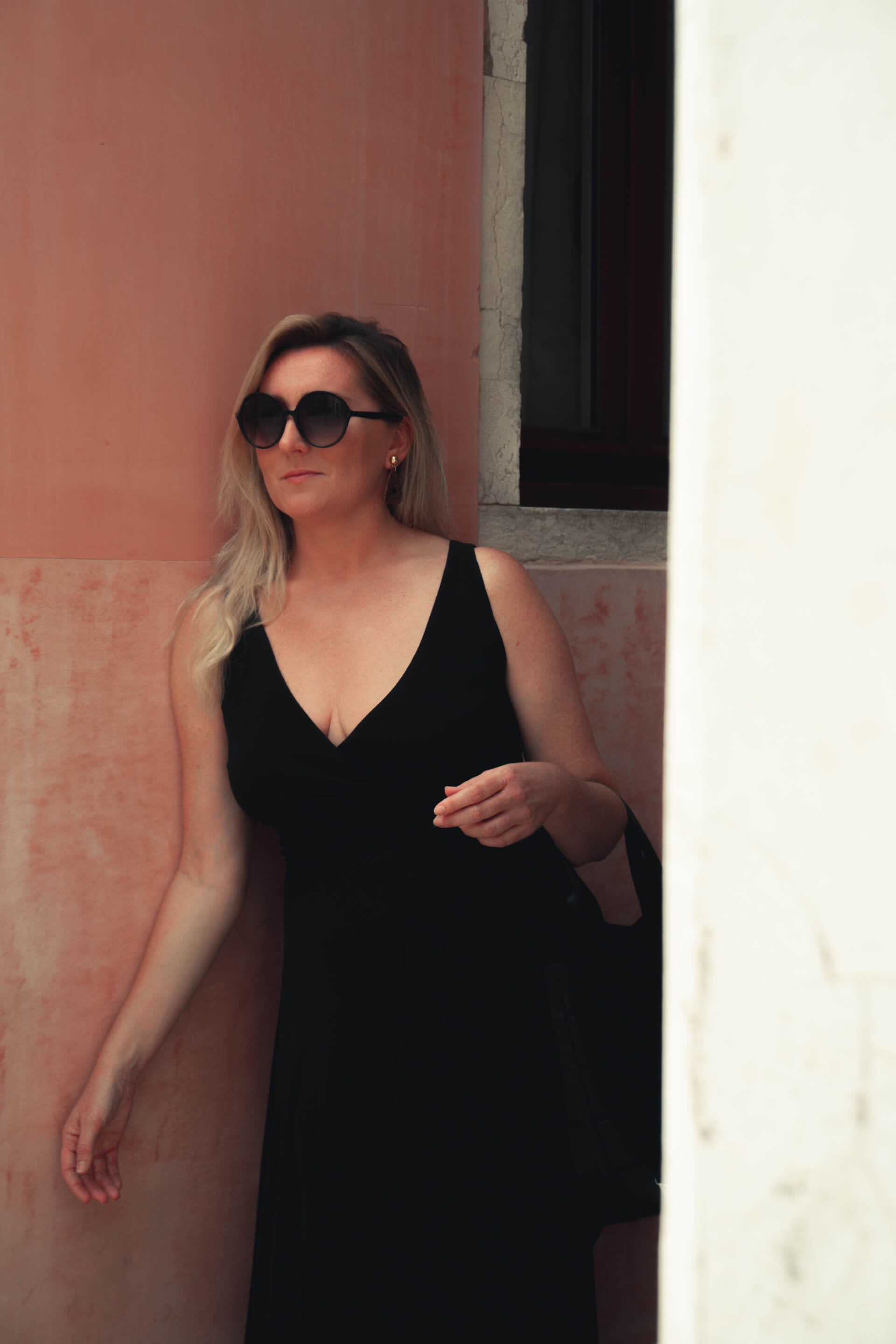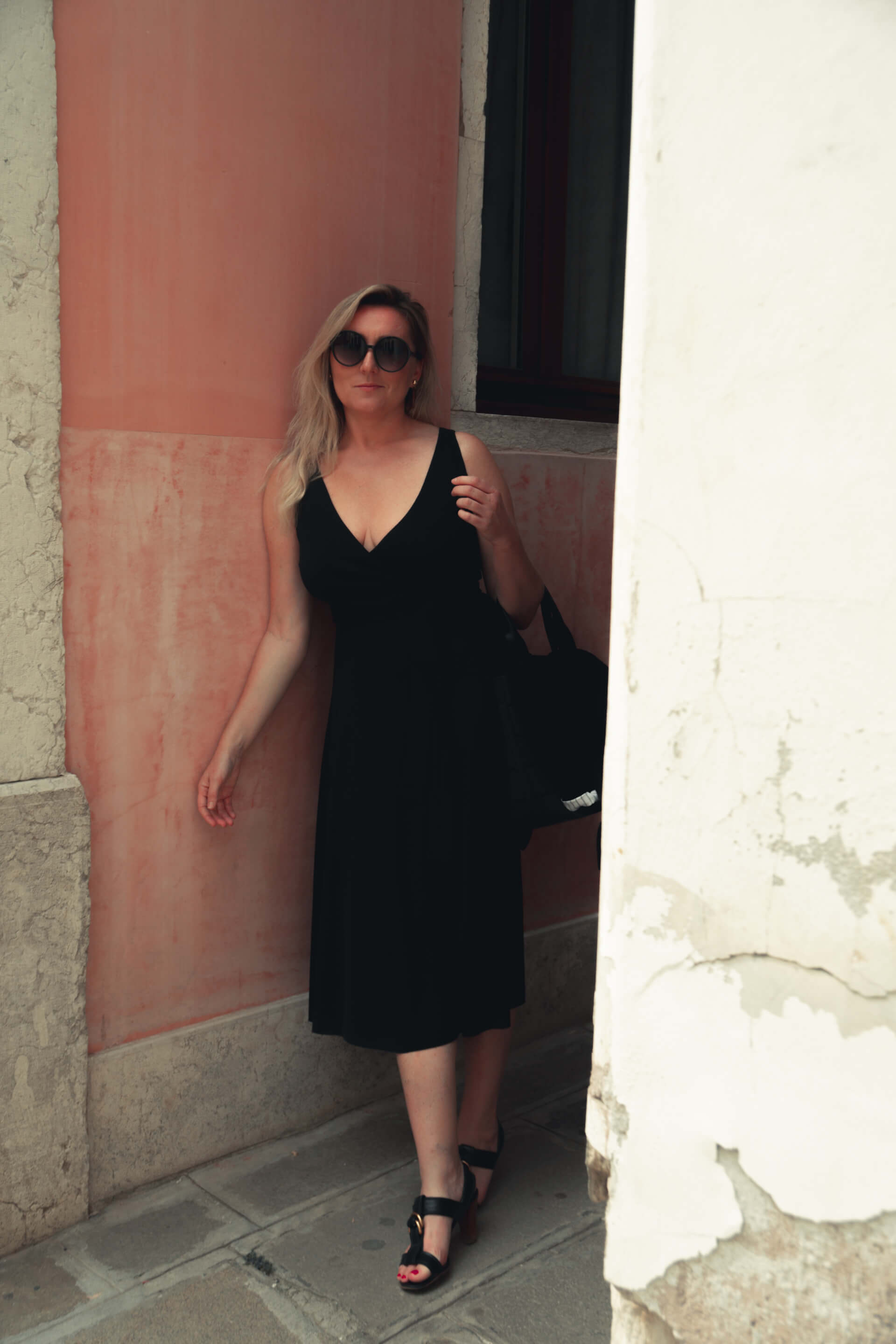 "I like the conversation because I'm interested in creating a character with them…"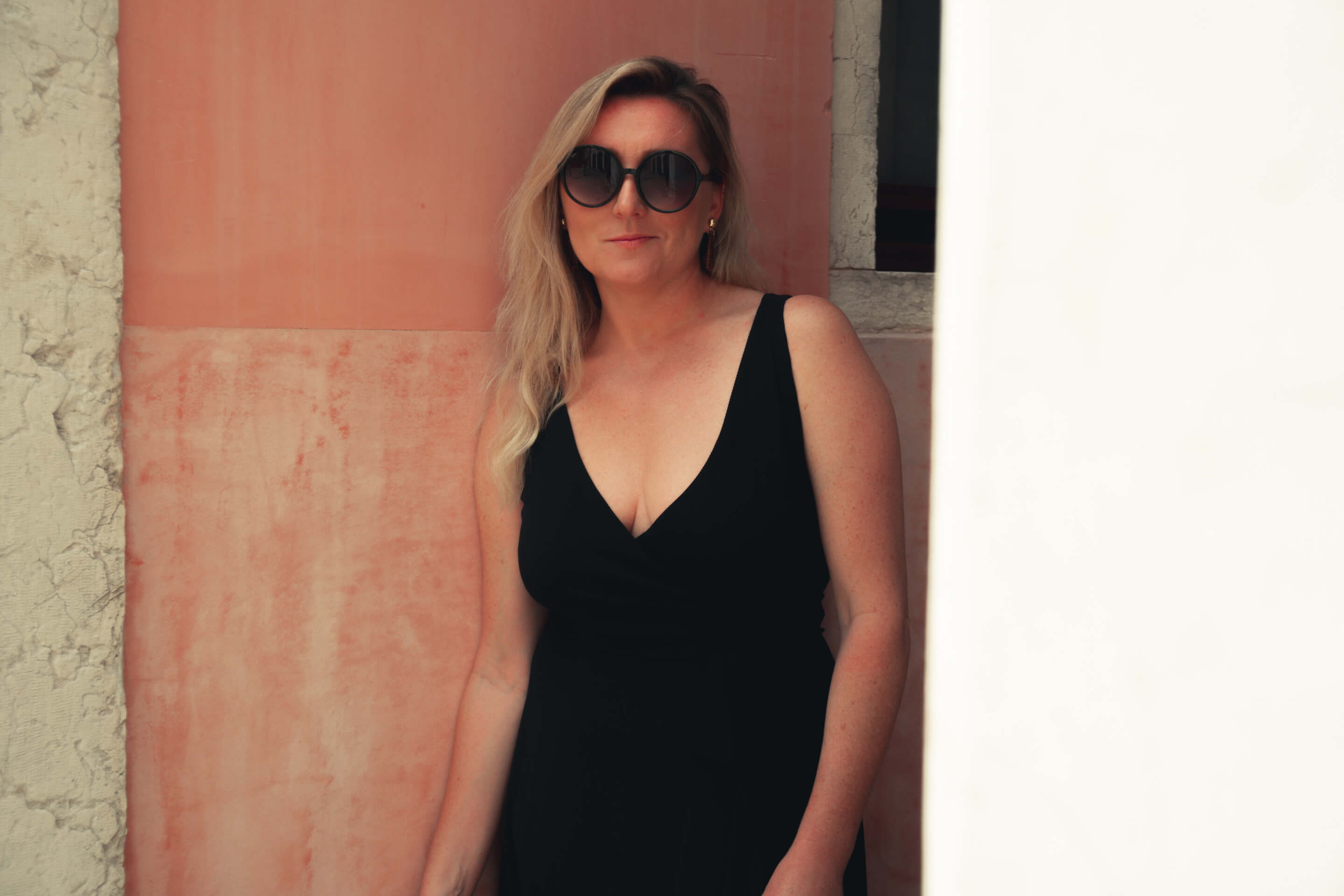 So, among empowerment, dresses, the character you two create, I think it's a very good way to approach makeup.
________________
It's so nice to be behind the scenes and doing what we do and then going home: these actresses are being recognized  all the time. No matter where they go it's nice to have a little piece of armor, this tiny bit of makeup armor, it can make you feel a little bit protected.
And about the skincare and base on Lucy, what are the products you use?
________________
I love products manufactured in Japan… German, French, and Italian are always some of my favorite products. I love Weleda – I love how their products smell exactly like the ingredients they actually harvest farm and grow.
Weleda's Skin Food in winter and the Soothing Almond line for me personally in summer. Skin Food is often very rich, for sensitive skin it can almost be a little bit too much, but it's really good on drier skin: I suggest it to people who have previously bought Creme De Mer because it's similar in the results and yet so affordable – everyone can get some!!  I love Sisley Eye Contour Eye Mask during makeup prep. I also love Image C that has a vitamin C infused serum that makes you feel like you are drinking up all the sunshine and vitamins at first application!!
I also love 
Koh Gen Doh foundations, as well as Lancome Doll Lash Mascara and Chanel lipsticks are always top of my favs!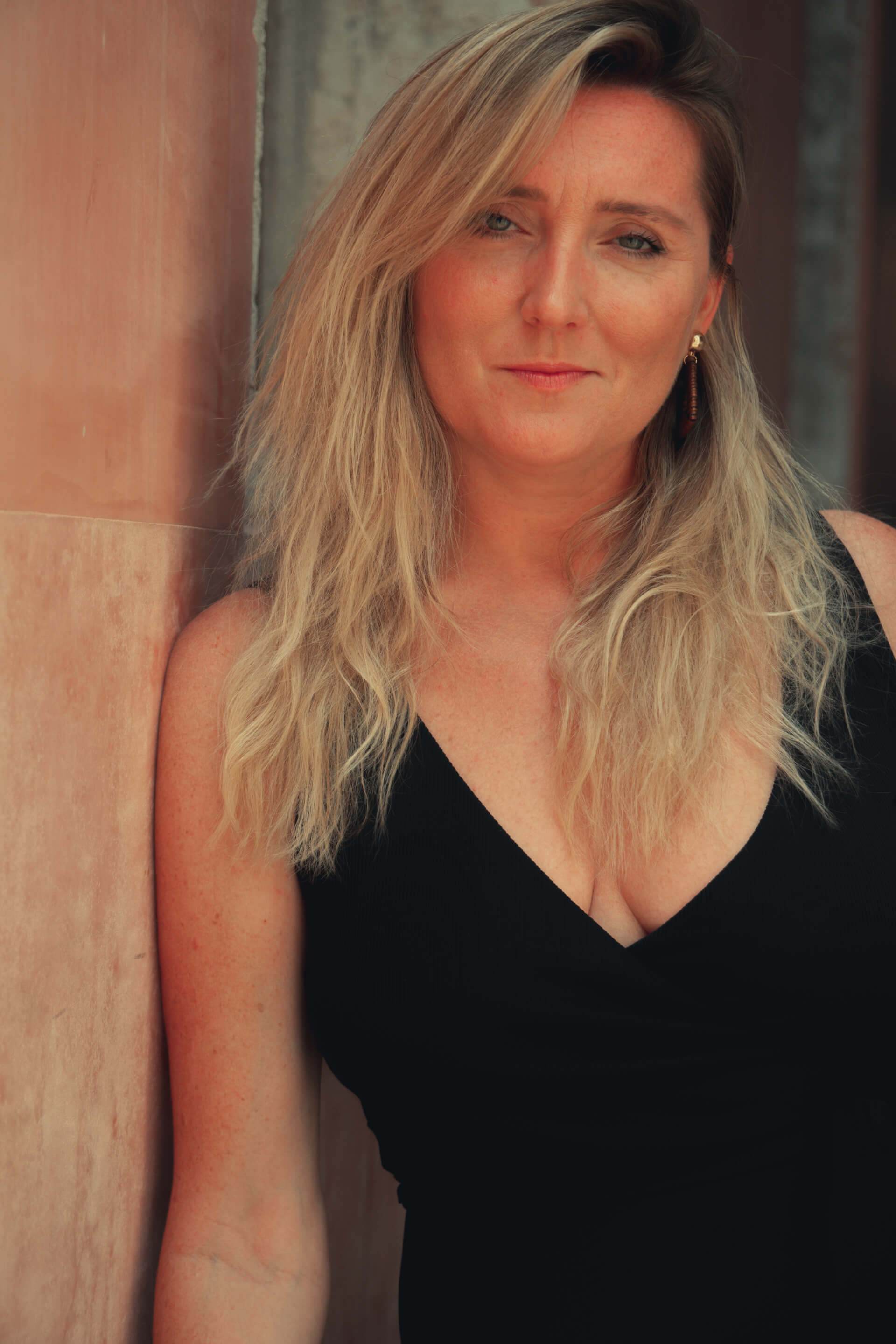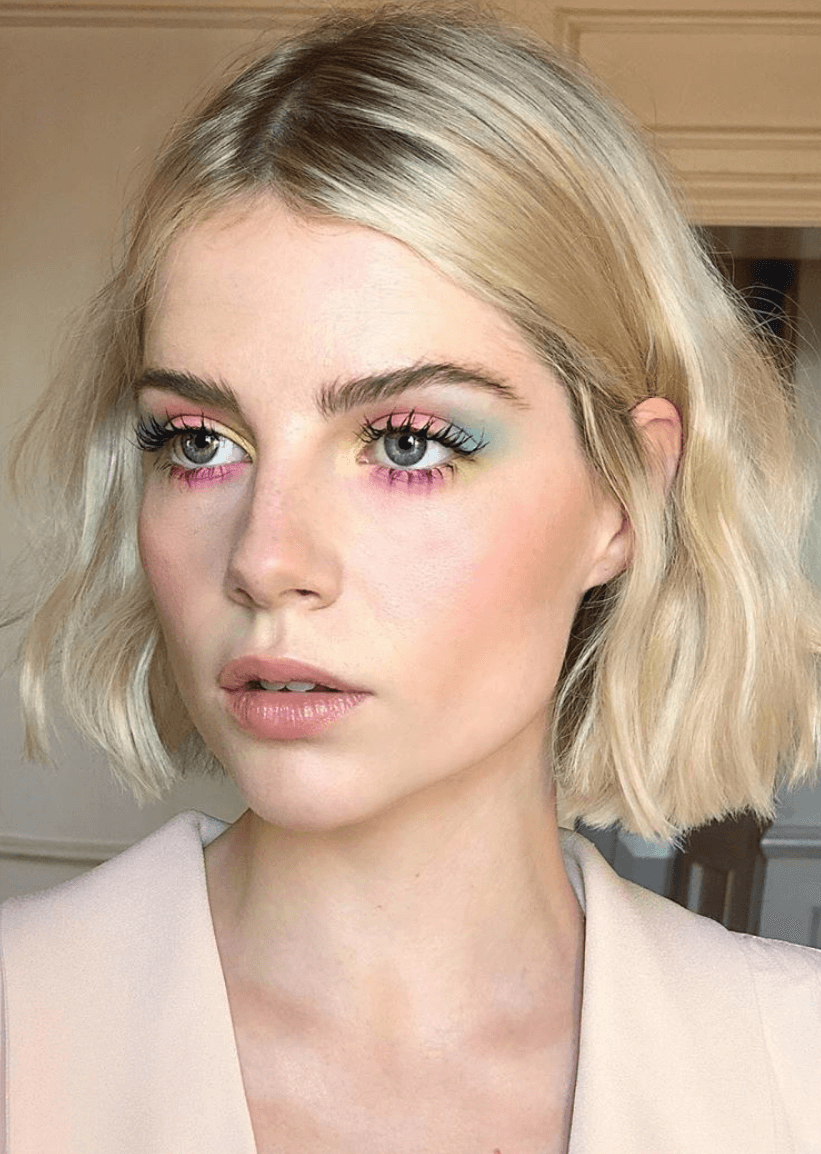 And what about your skincare?
_______________
Again, I'm on a 28 days-challenge with Weleda. I filled out a skincare profiler quiz on their website and the results were 4 products that I'm using together for the 28 dates day and night – I believe in regular facials.
 I travel so much, so I see a facialist who does all my clients too: Cynthia Franco (https://www.instagram.com/cynmarietherapy/?hl=en), she's amazing, and what we're constantly working on is calming and hydrating and tightening – her facials are becoming legendary in Hollywood!
My skin being typically British, I have issues with hypersensitivity and gets easily red and my skin is the one thing that will show how fatigued I am, how jet-lagged I am, how tired I am: that's the one area of my life where I can't hide it. So, it's all about calm and soothing ingredients, and I love using oils on skin for massage and nourishment!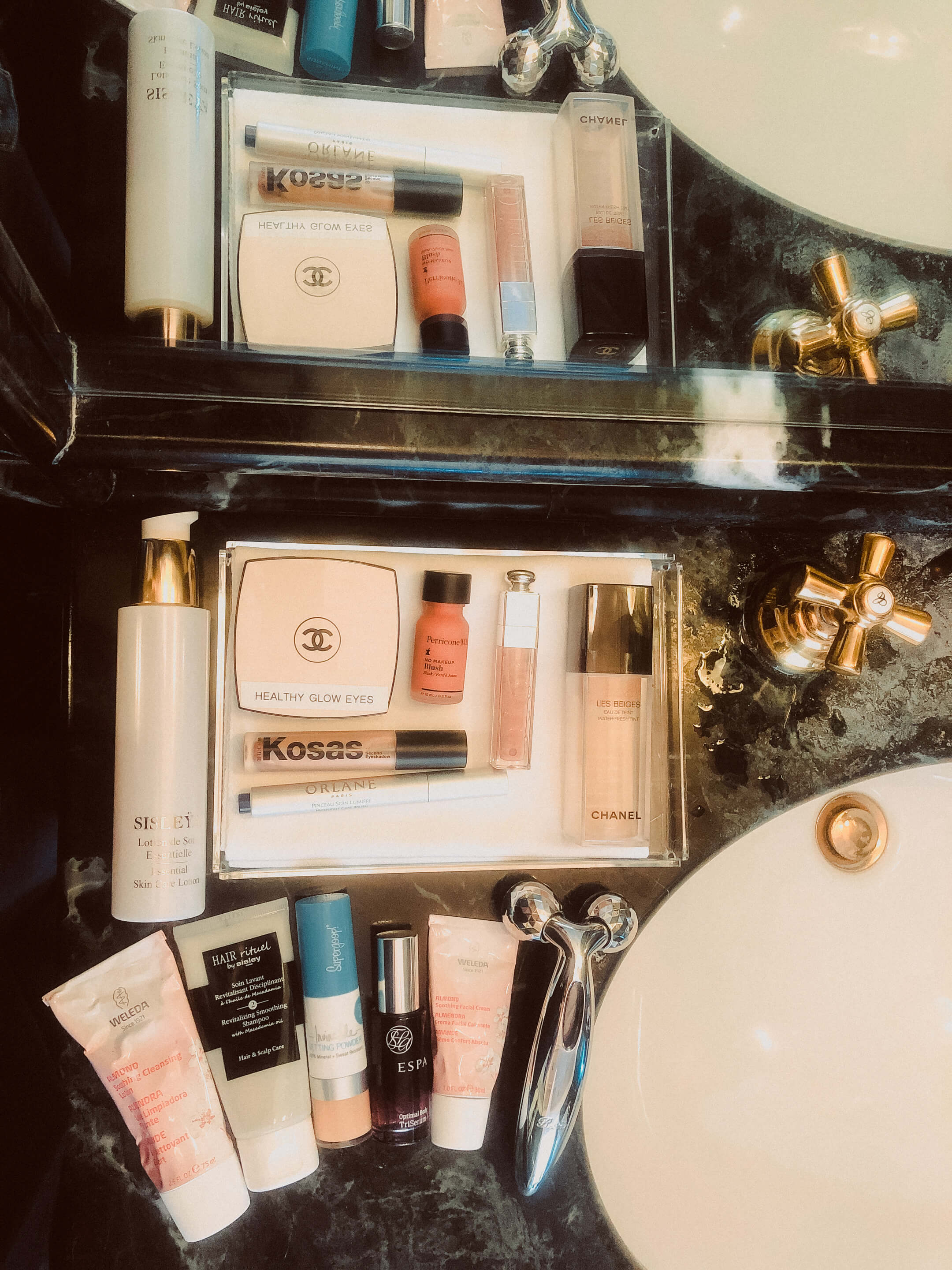 What's on the top of your wish list now?
_______________
There's the Healthy Glow Sheer Powder by Chanel that I want to buy on my way home. I had one, but I used it at a friend's wedding and I ended up giving it to her. Every time I come to Europe I try to buy something from the pharmacies, taking tips from the "farmacista," (pharmacist) but it's almost becoming universal now, you can get everything everywhere in the world. I used to come to Paris and get offers on Bioderma, now there's Amazon. It has everything: it's staggering, a miracle.
"I love Weleda – I love how their products smell exactly like the ingredients they actually harvest farm and grow."
What are your top products? The ones that cannot be missing from your kit.
_______________
I love the Lancôme lash primer, the Cils Booster XL Mascara Base! I use it on everybody before the carpet and I love it, because it increases the glue and stickiness in between the lashes, so you don't have to put as much mascara on: so, for me, that's the number one product for a carpet.
I was wondering about that, I think Lucy has naturally insane eyelashes and that's clear, yet I was wondering about the product. I'm always curious about that because I have very short and straight lashes, so it's very difficult to find the right the product.
_______________
Try this!
Because most of the time our lashes are so clean from washing that you almost need a little bit of friction next because if it's too smooth, the mascara kind of wants to run off especially with all the oils in your follicles and in your eyelids.
And I always love when the tube's half empty, too, because it becomes even a little bit drier and you have to do one at the time, you can't do both because one would dry quicker: your lashes will be doubled, they will look fatter and thicker and it gives a bit of adhesion between the hair and the mascara. And then you're not taking off loads of makeup at night, because you can use less mascara: it's nice.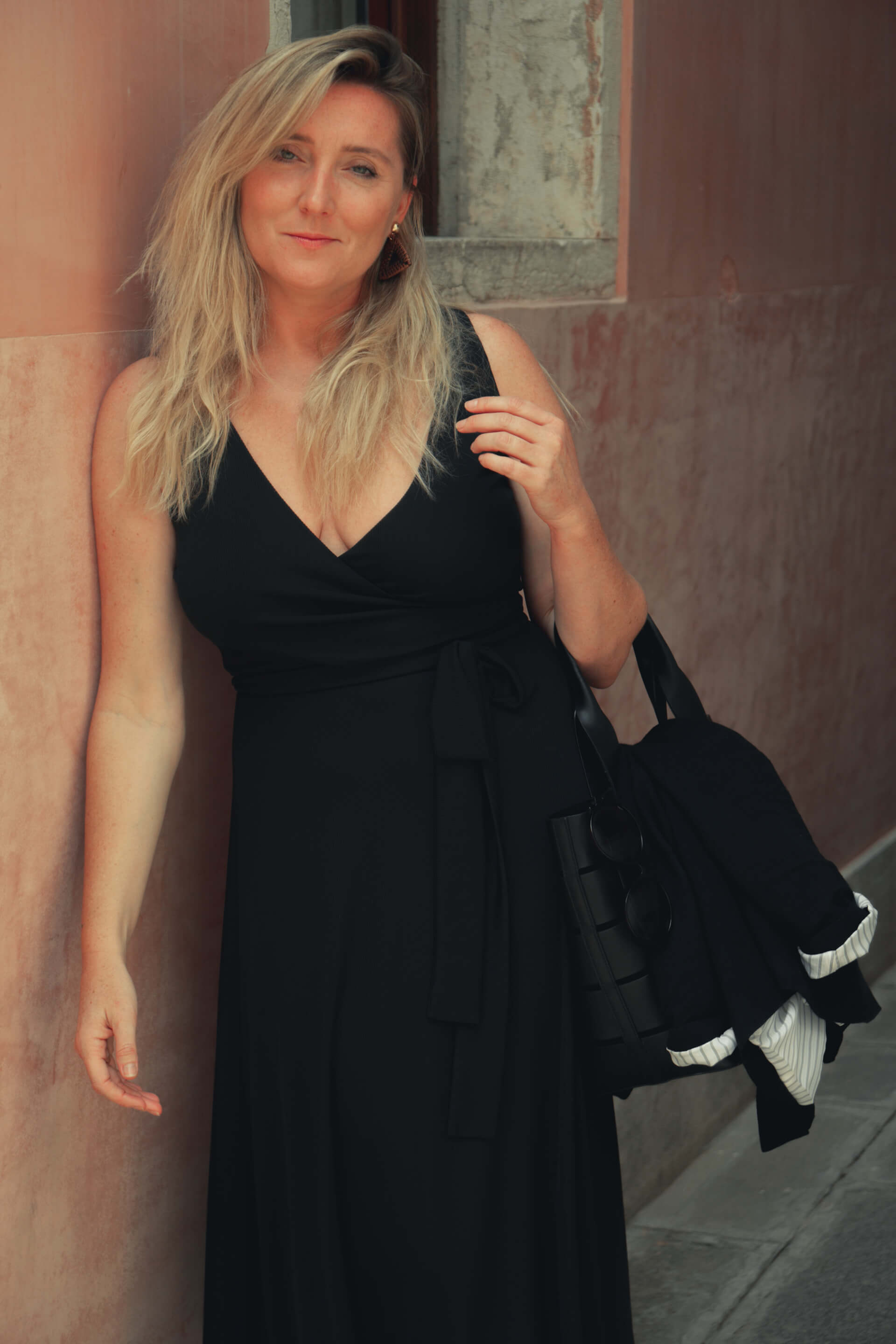 What are the other Holy Grail products in your kit?
_______________
I have my favorite brow gel, which is from Anastasia Beverly Hills, the Clear Brow Gel. I love the Touchè Eclat, I also love Charlotte Tilbury's concealer pens, they are great, and the Nars Radiant Creamy Concealer for coverage: it's amazing. When we travel, we can't always take all the skincare colors: if you take all of those concealers, you can use it as a foundation, as well, to do almost anybody, so it's fantastic.
I love the SPF 45 powder by Supergoop! called Invincible Setting Powder.  I've been keeping it on hand in my set bag for when the sun comes out and you need to add sun protection without effecting the makeup! Just a light veil of this powder will stop the skin from getting burned!
I love Sisley Lip Balm, the pink one, that's super moisturizing. The Eye Contour Mask from Sisley, it's great for people who just got off of a plane and need a little bit more hydration around the eyes.
Urban Decay has an eyeshadow primer that is fantastic. I love a good eyeshadow primer, I can do almost any eye with that and it doesn't crease and mark, it really will last through the heat and rain. Chantecaille has a great beige eyeliner, it's a good color because it's not too yellowy, it's not too bright white, so it's really natural: just a natural eye tone so I can make pop it, even just a couple of dots and it will help up someone's eyes to open up and be bright instead of doing the whole line.
There's a blush by Lorac that's called Tinge and it suits everybody: it's a pale, soft, powdery, almost peony-style matte blush, but it doesn't go on like heavy matte. Everyone loves it, it's the perfect shade of peony, blush-tone yet still peony. I love that blush, it's for everybody.
Then, the Soleil Tan de Chanel universal bronzer: that's perfect.
What's makeup for you? You use it also for conveying messages: from what I see on Instagram, for you, makeup is maybe even more than just makeup.
_______________
I play around with being serious and totally fun and jovial because we are every day in life, but sometimes things just hit you: the Amazon  burning, all these beautiful animals at the risk of being extinct, the elephants still being killed for ivory, it's so insane that we are still dealing with some of these ridiculous issues.
So, I try and illuminate that makeup isn't just a form of distraction and you can use it to bring awareness. It's making people more conscious-minded, maybe opening people's eyes and minds a little bit, to be a little bit more observant. That's why I like to use weird objects, sometimes to be like, "look around you, don't miss anything."
Because so many people spend their lives going through the phone and they take things for granted. I'm so inspired by design, architecture, signs, food, seats…, things I see, it gets all collected in my brain and I pour from it all the time. We live in such a technology-based world and, although I love it, at some point I have to go, "let's put the phone down and see things, or let's bring awareness, let's make a joke, let's lighten the mood up today."
So, I try and use it to reflect how I'm feeling that day or what I'm going through, or what I'm experiencing: it's just my form of expression.
What do you have too many of?
______________
Shoes, Like every girl! [Laughs]
I have so much makeup. I have a whole room full of makeup, it looks like Sephora.
Drawers of Chanel, drawers of Dior, drawers of Tom Ford…it's an all-plastic drawers room. It's too much! I'm lucky that I get sent a lot of stuff and it enables me to pick and choose the things I'm really excited to try from my favorite makeup lines.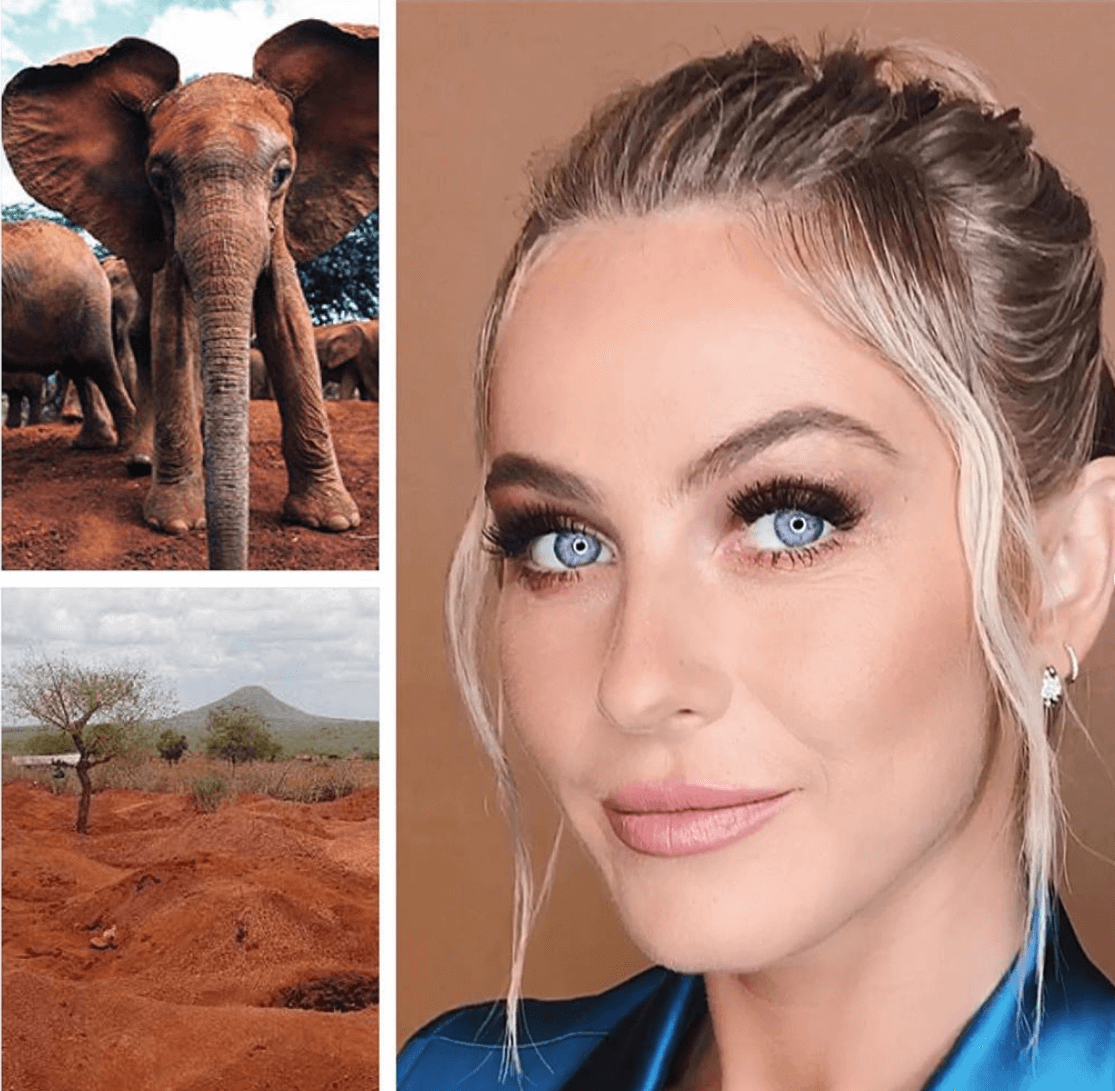 "…makeup isn't just a form of distraction and you can use it to bring awareness."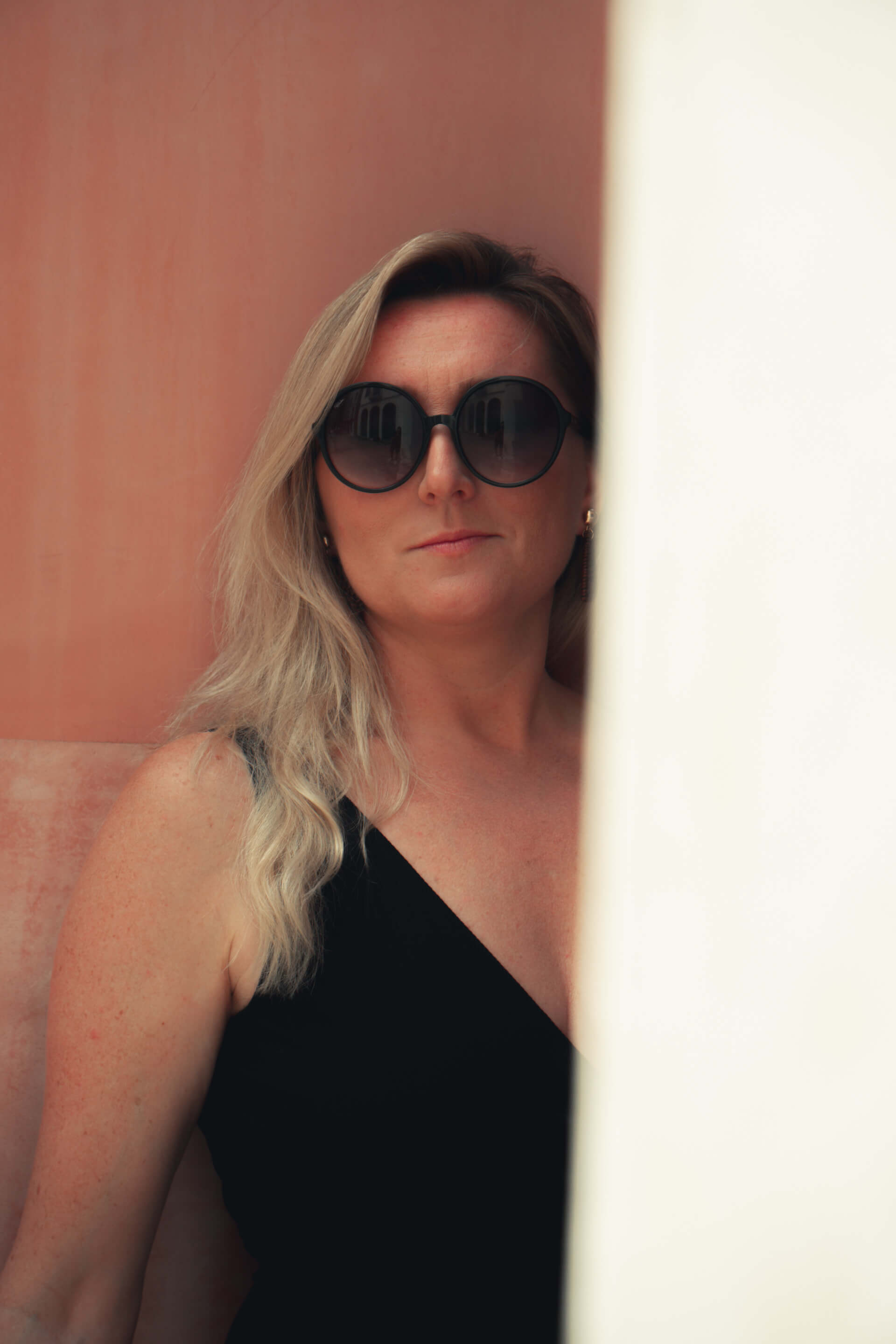 Do you have a signature look for yourself?
________________
You know, most of the time I'm not wearing makeup when I work. Good skincare while I'm running out of the door but, for me, I want to be neutral, I want to be neutralized. I love doing all of that on other people but I'm not the canvas: I'm totally happy being an observant kind of person and be alongside it, but I don't want that attention. I try to be really soft and neutral and simple.
For me it's a moment that works like therapy, I love makeup and also skincare.
________________
I love skincare. For me, makeup is so much a part of my job that I don't sit and go, "oh, I just can't wait to put on some makeup." It's just five minutes, literally, I throw it on and I'm out of the door, the last thing I want to do is look in the mirror and do my makeup. But I used to as a teenager and that's how it all evolved, sitting in the mirror and playing and seeing where things happen.
You said you love skincare. Do you have any mask you love more than others?
________________
Jasmine & Lily Healing Mask by Chantecaille is amazing, I think I've been using it for fifteen years. When I first discovered it, I was having problems with my skin.
I thought I had acne skin, but it turns out I just had hypersensitivity and reactive skin, so it's one of those products I found that just really, really took my skin down to a happy place, as well as hydrating it. But this particular product makes your skin look like you've had a whole night sleep. Because when you wake up and you've had all that sleep, you feel like a little less red, you feel calmer and softer and smoother. That one mask has the ability to give you results like that and it's like 89% pure botanical brand, so they are really clean and conscious, way ahead than other brands.
"Jasmine & Lily Healing Mask by Chantecaille is amazing"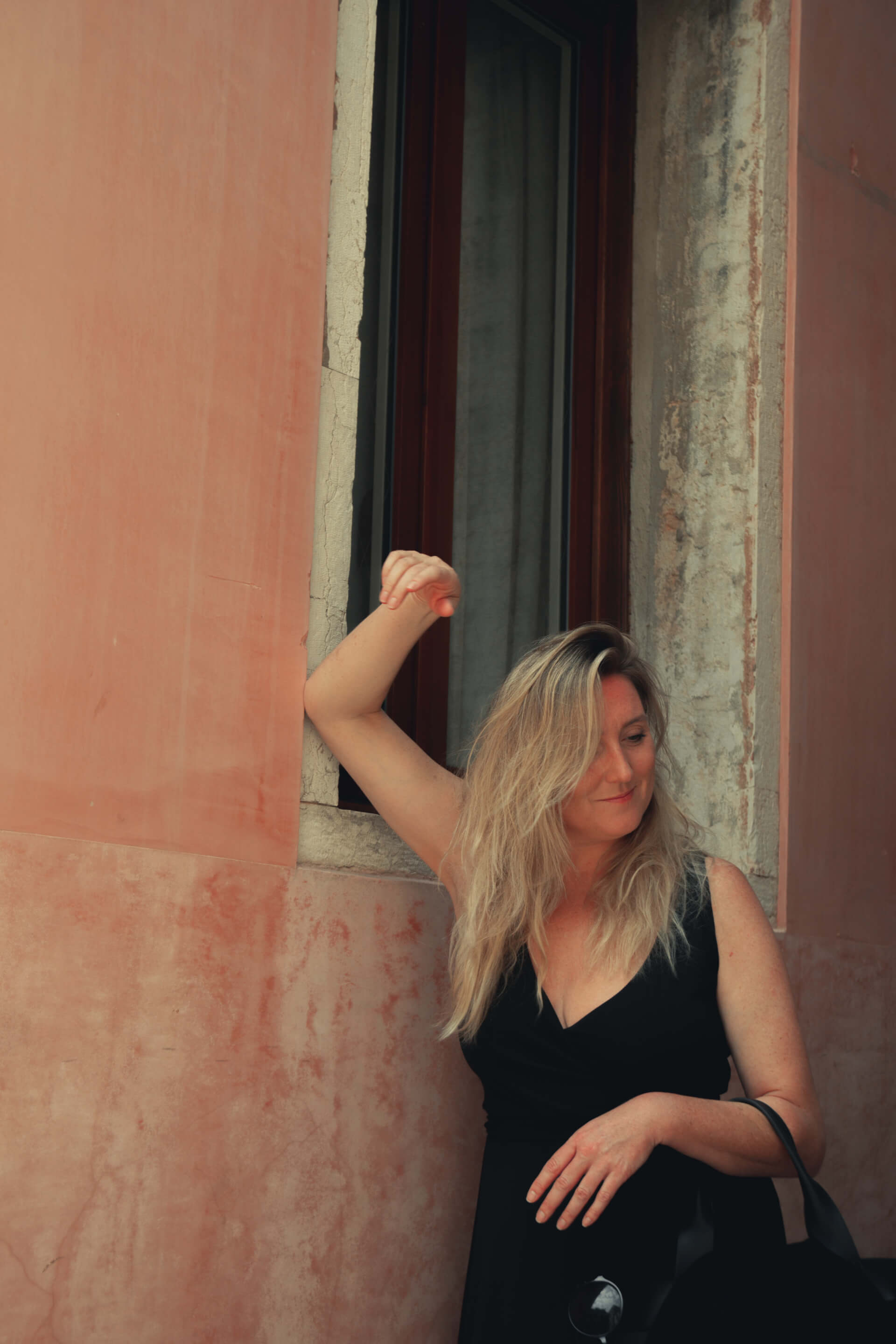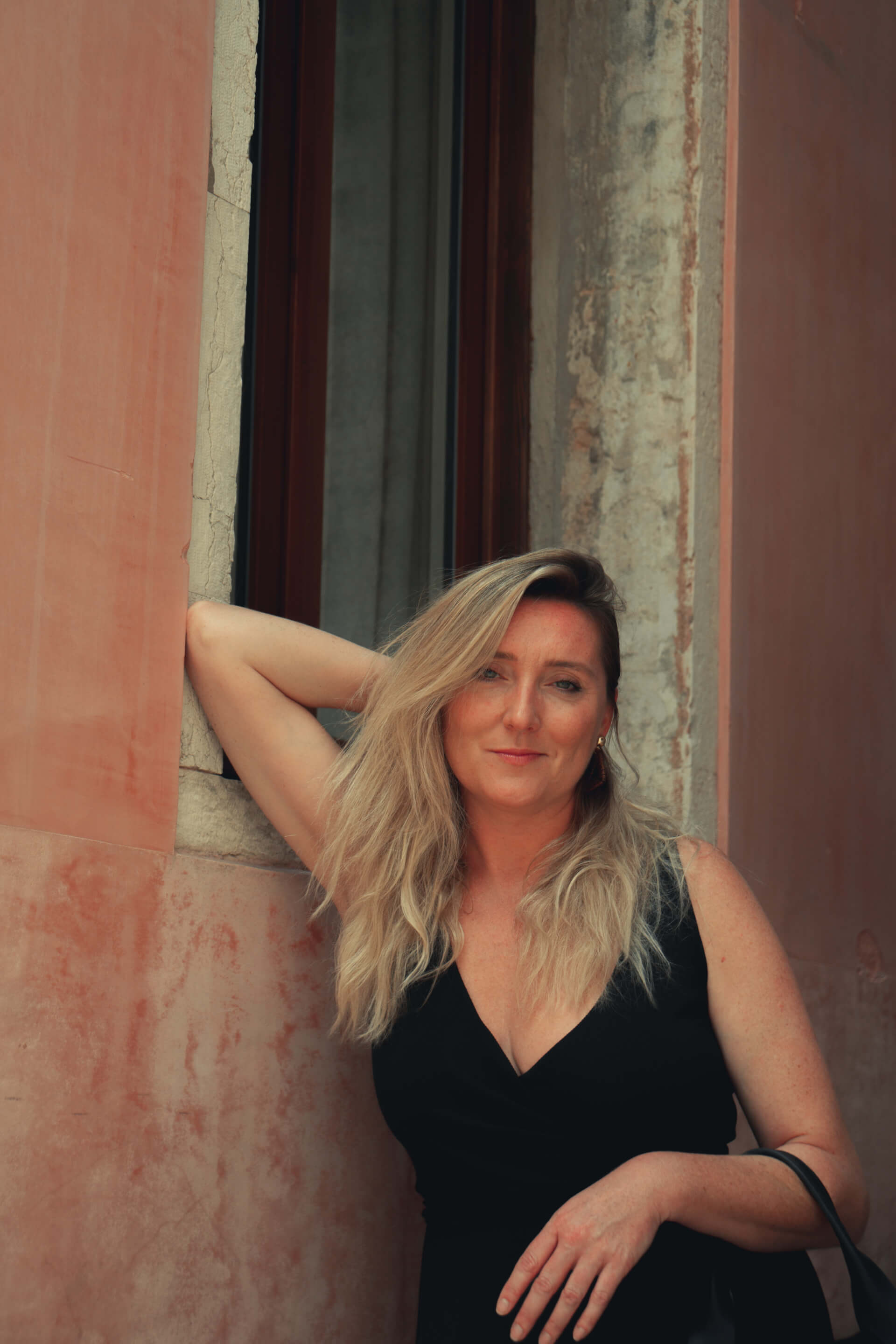 You're from England and now you're living in LA. If you could associate one makeup look with London and one with LA, what would you pick?
_______________
For a London look, I'm going to go with my girl Kate Moss, because she's the ultimate London muse and I feel like she's always had these iconic, effortless, disheveled kind of smoky eye that's worn in, and no lip.  In LA it's so much more polished and red carpet and they love to have everything so perfect. The eyebrows are done, and the lashes are done, they've done the cheeks and they highlight, they contour, the lip line: everything is done and coming from London I'm trying to say, "you don't have to do everything, you can do less."
In this way, everyone looks the same.
_______________
Everyone looks the same, everyone has the same contour and most faces look the same and I'm like, "that's not what makes people unique."
Alexbox just posted this message saying that if everyone is looking the same, what's the point? Why are we striving to be accepted as a specific type of what is perceived to be beautiful? It's so wrong. It's so great to see everyone's different uniqueness.
You have girls who have massive gaps in between their teeth, you have unusual features, super high cheekbones, and a super narrow jaw, or a broad face with really strong eyebrows: I love that about fashion, that you really see all kinds of beauty.
I think we're seeing a little bit more of a change, of inclusion, also in fashion with the plus sizes but also in beauty. Before you would never see a plus-size girl on the ads of beauty brands, but now Glossier ..Dove..Fenty and other brands are doing it, so there's a change in what is considered beautiful now. Everyone is to be celebrated for their individuality and uniqueness!
_______________
It's a clever message too because it's actually encouraging to feel good and I think for years we've always looked at these incredible images of women and thought, "I don't look like that." It's kind of like an old school warped perception of what  beautiful is  because it's so far from what, like, me or my friends look like.
The message from brands like Glossier, Fenty and Dove has been really important because from the next generation.   Showcases people's uniqueness and different skin tones, different hair, different freckles, different everything. Sometimes I see faces and I'm like, "oh my God, where did you come from? Who are you? You are so striking."
To be honest I love where we're going and there are so many incredible faces. And right now, they have the opportunity to showcase their beauty, whereas I think back in the day, they would have been hiding birthmarks and scars now they are what
Now, they are rightly celebrated for their differences!