A comedy, a love story, a tale of expectations and differences presented by the family: "Crazy Rich Asians" is all this and much, much more. Based on the best seller novel by Kevin Kwan, "Crazy Rich Asians" is a story that has thrilled Hollywood beyond expectations, killing it at the box office and warming the hearts of the world with its cocktail of beautiful clothes, crazy lifestyle and a narrative that glues the audience to the screen.
The golden world seen on "Crazy Rich Asians" was created by a predominantly Asian cast, which is something that had been unseen in the WB house since 1993 (with "The Joy Luck Club").

As we wait for the highly anticipated sequel, which is already in the works, we chatted with Janice Koh: Janice, an actress from Singapore and former NMP (Nominated Member of Parliament), plays the rich and down-to-heart Felicity Young-Leong.
We asked Janice some curiosities about the film and to give us her take on inclusiveness in Hollywood, but Janice also unveiled us some curiosities about herself, about her dreams and what she can't live without.
Whether you have already seen (and loved) "Crazy Rich Asians" or you simply are intrigued by the success of the film, do not miss our interview!
________________
"Crazy Rich Asians" is killing it at the box office everywhere, what has been the best reaction you have seen from someone in the audience so far?
________________

You know what has surprised me the most? I didn't expect so many men to enjoy this movie, especially non-Asian men. I assumed it would be a hit with young girls, women, housewives and the Asian community.
But when I spoke at a conference recently, many business leaders and men working in finance came up to me gushing about the movie. One of them thrust a business card into my hand and said he was keen to invest in the sequel!
________________
How did you prepare for the role of Felicity Young? And more in general, how do you connect with your characters?
________________
For a start, I try to find the parts of the character which I identify with, and which resonates with how I see the world. I may not be crazy rich, but Felicity is an assertive, pragmatic and confident woman, who is not easily bullied, especially not by insolent, racist hotel managers.
I am the same!
She reminds me of some of my aunts – opinionated and no-nonsense. She has a dry sense of humour but she knows how to have fun when she lets herself cut loose.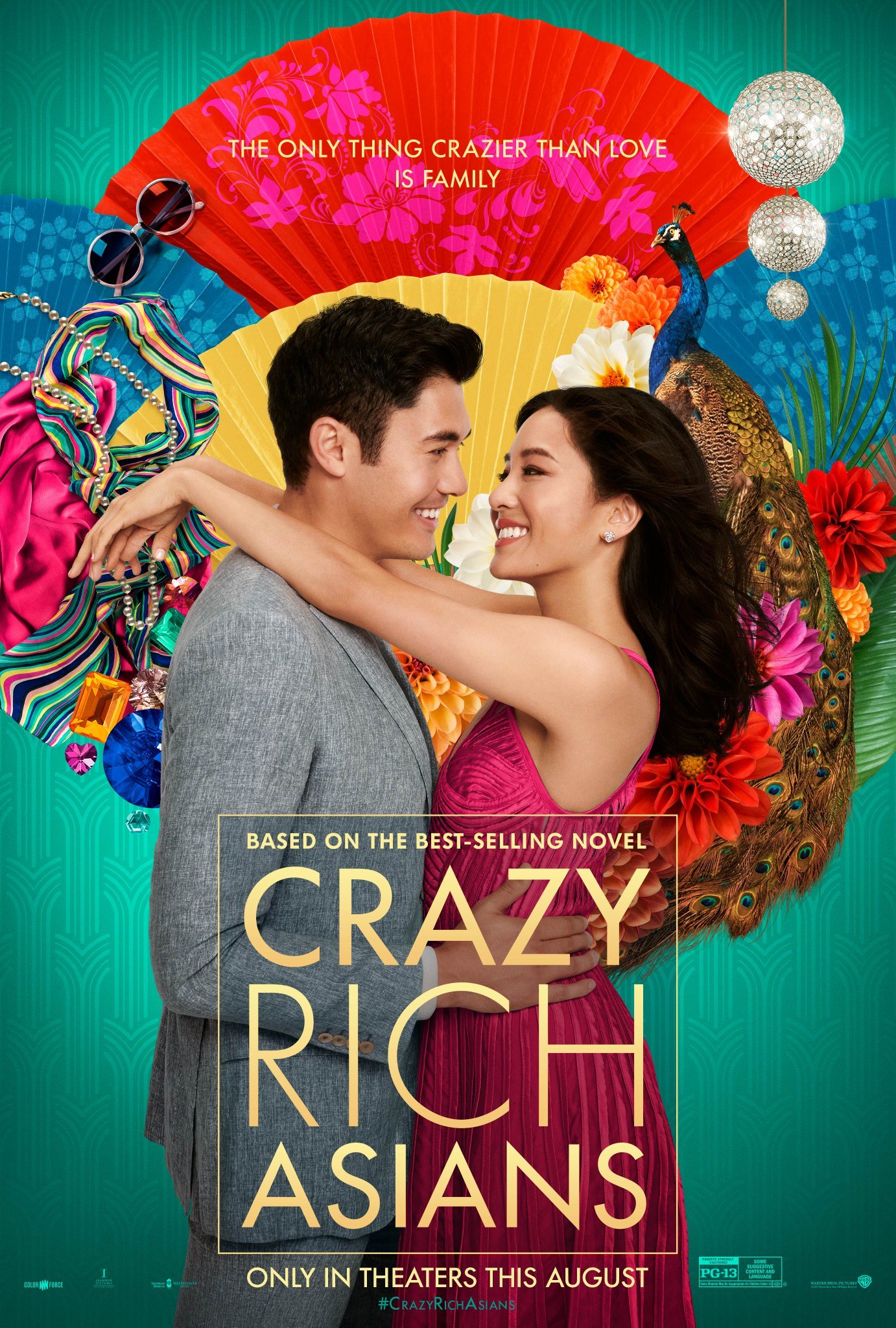 ________________
What does "Crazy Rich Asians" mean for Hollywood inclusion?

________________
You rarely see Asian men and women in leading roles in Hollywood, and the Asian American community has been largely invisible on the big screen. A mainstream romantic comedy like "Crazy Rich Asians," starring an all-Asian cast, could be a very important step toward 'normalizing' the Asian presence in Western cinema.
Representation is less of an issue for those who live in Asia, and have regular access to great Asian cinema from Japan, China, Korea, Taiwan, Bollywood, and so on. Nevertheless, the success of "Crazy Rich Asians" could lead to greater inclusivity and diversity when it comes to opportunities for storytelling in Hollywood. I hope it will be the tipping point and open more doors for writers, directors and creative talent from diverse ethnic backgrounds.
________________
What is your favorite look from the movie? And your favorite movie look of all time?

________________
I love Astrid's look in the movie, especially the pants and blouse she wears in the scene where she tells Michael off. My favorite TV looks are mostly from "Sex and the City"!
"A mainstream romantic comedy like 'Crazy Rich Asians,' starring an all-Asian cast, could be a very important step…"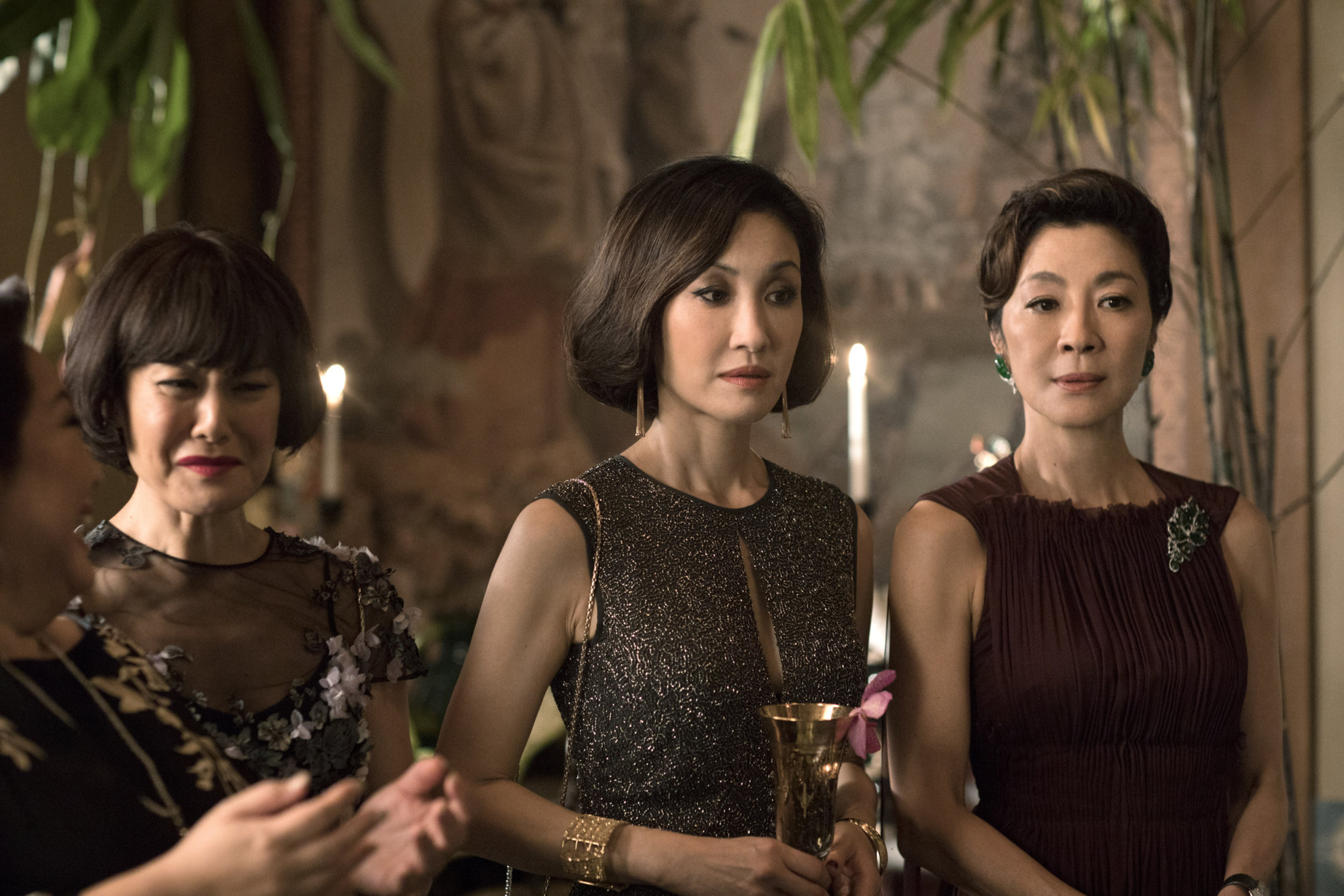 ________________
The best spot in Singapore?

________________
There are too many!
I like having a cocktail at one of the rooftop bars at the National Gallery at sunset.
________________
Favorite fashion designer from Singapore?
________________
Priscilla Shunmugam of Ong-Shunmugam.
I wore her creations to the red carpet premiere in LA and Singapore.
________________
How would you describe "Crazy Rich Asians" with one word?

________________
Rollicking.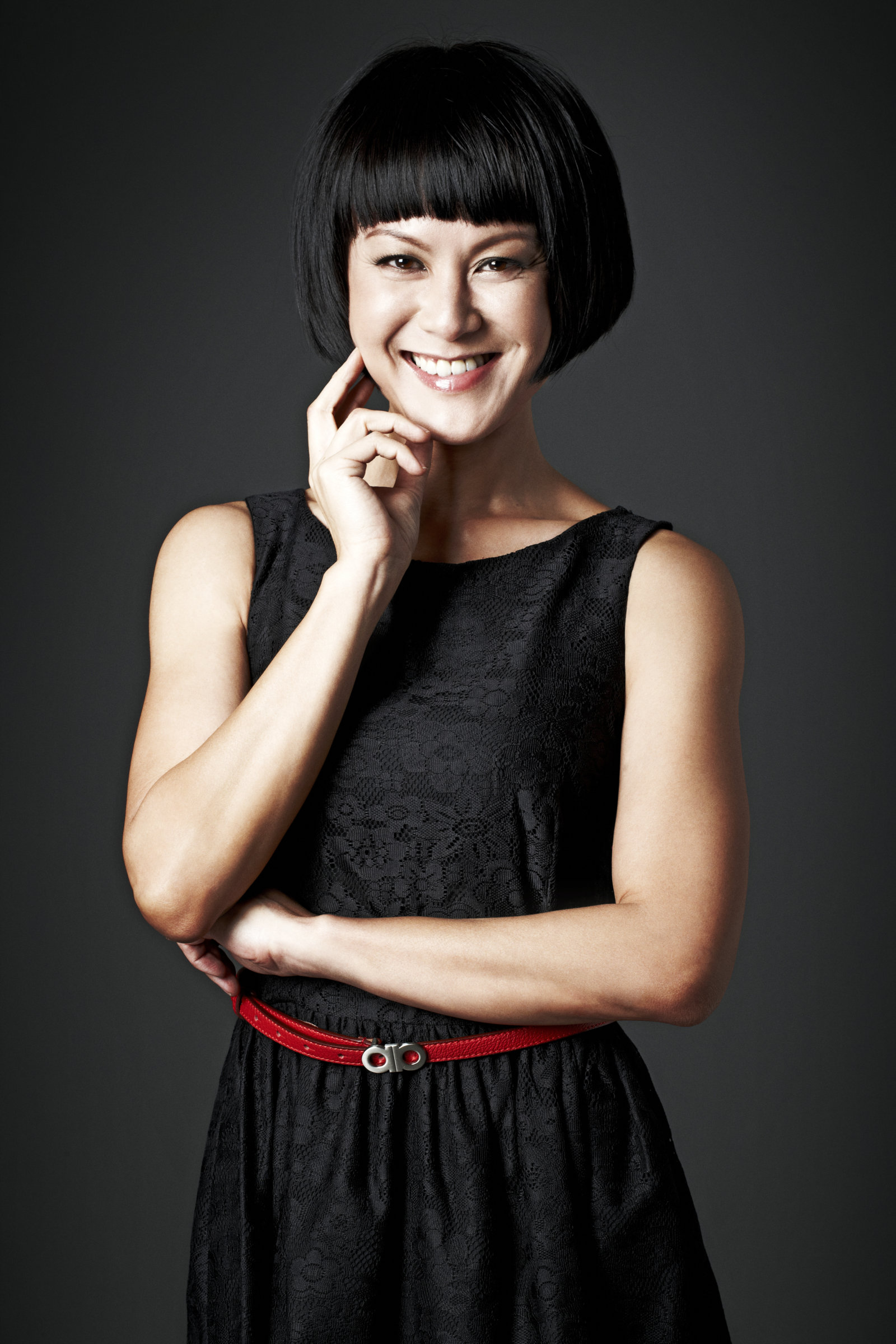 ________________
And Singapore?

________________
Hot (in every sense of the word!)
________________
What's next for Janice?

________________

My next project is a collaboration called "The Reunification of the Two Koreas" written by Joel Pommerat, which will premiere in Singapore before touring to France in November 2018.
Must have on set: Coffee.
Superpower: Teleportation.
Epic fail on the job: I once had a scene on a Mandarin television series, where I had to cook and argue with my screen husband in one long, uninterrupted take. My Mandarin is not too bad, but certainly not good enough to argue while cooking at the same time! Eventually, they filmed it in separate takes. FAIL!
Happy place: Bali.
Favorite accent: Singlish!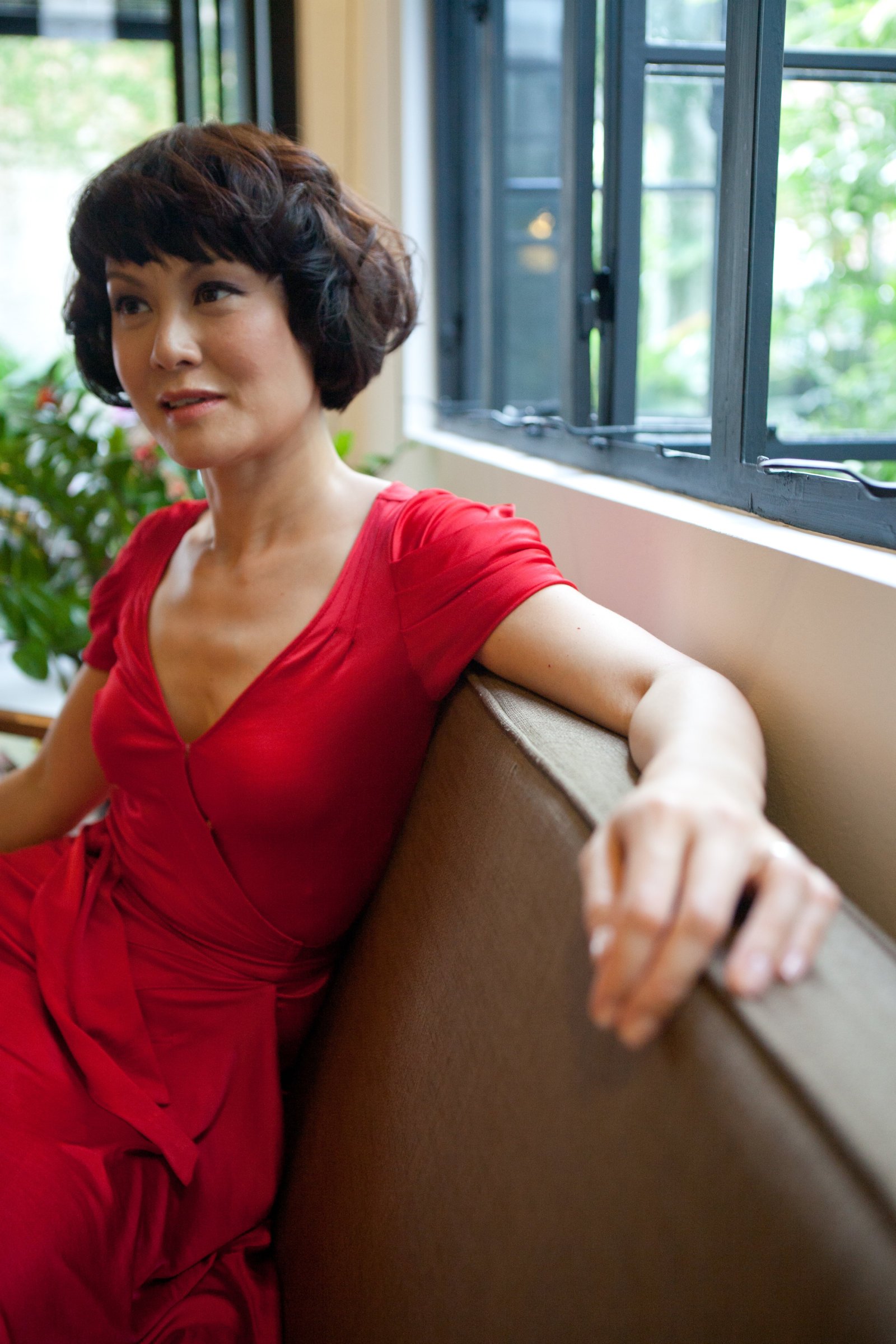 Movie: then and now: Then it was "Ferris Bueller's Day Off," now it's "Crazy Rich Asians" (of course!)
Favorite Word: Mummy.
Favorite Emoji: ?
Italian movie: "Cinema Paradiso."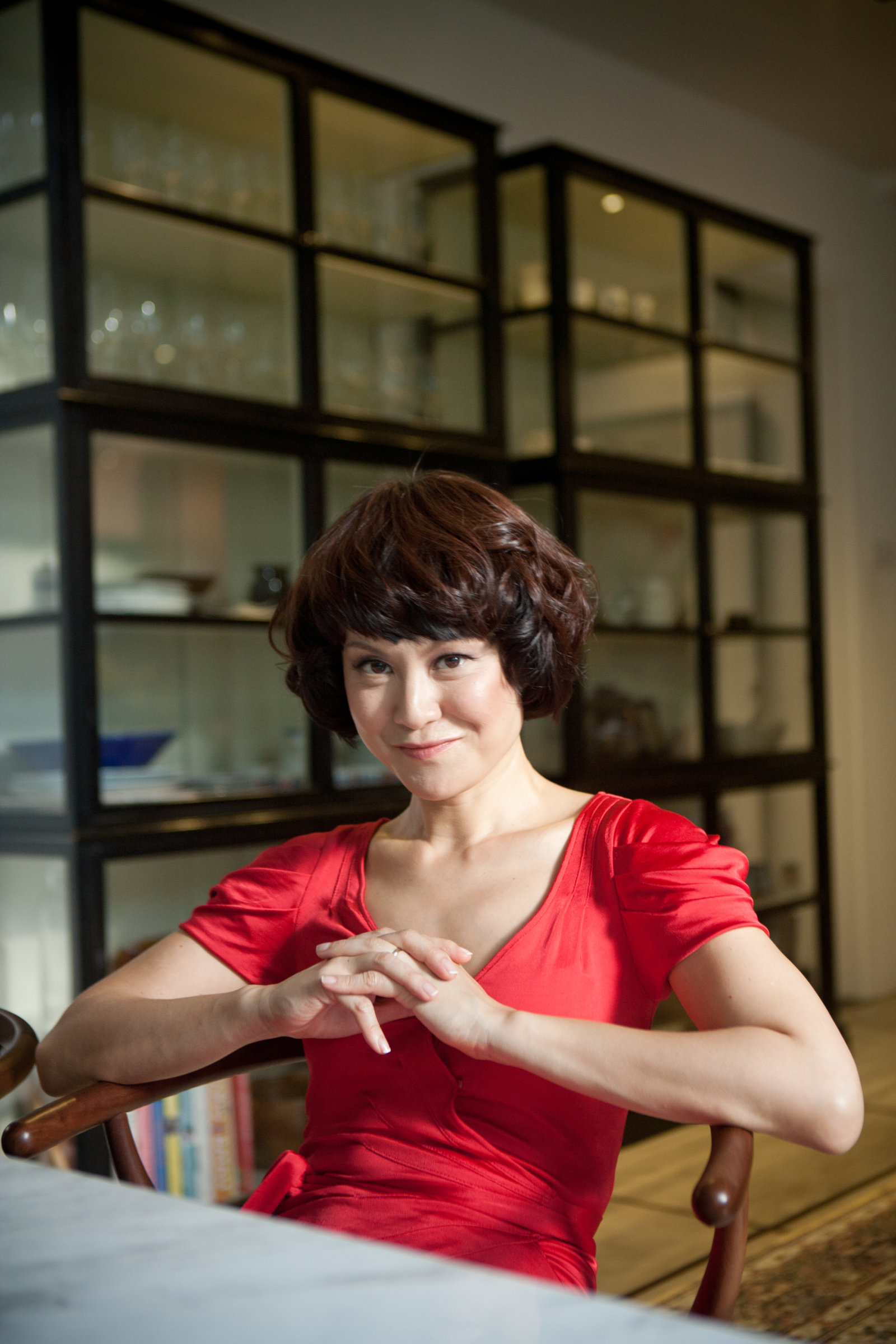 Favorite quote: "Practice and all is coming" – Sri K Patthabi Jois
The last series you binge-watched: "The Crown."
What have you already crossed from your Bucket List: I don't have one.
I Dreamed a Dream: I would love to work on a film with Ang Lee, or on a theatre project with British theatre companies, Frantic Assembly or Complicite.
The most beautiful thing while filming… "Crazy Rich Asians"?
Bonding with the cast and crew. We have become a family.
Ops! Break Time:

Your Snack Crush: Prawn crackers, potato chips, any kind of crisps really.
Sweets or Popcorn: Popcorn (Salted!)
Since we are Italian… Hawaiian pizza, yay or nay? Nay! But my son loves it!