A director who knows what she's doing, an actress who's totally in tune with her character: what more to wish for and what better ingredients for the success of a first feature?
Director Georgia Oakley and lead actress Rosy McEwen have turned a collection of real-life tales of repression and fear into a gem of a movie that aims at opening up an intergenerational dialogue. To fill the gap in understanding that still characterizes human society when it comes to gender norms and sexual orientation.
Set in 80s Britain, at the time of Section 28 against the promotion of homosexuality, "Blue Jean" tells a story that remarks how important it is to never stop fighting for what we believe in, especially when it comes to claiming an authenticity and freedom of expression.
In the name of the freedom of being whomever we feel we are, and loving whomever we want to love.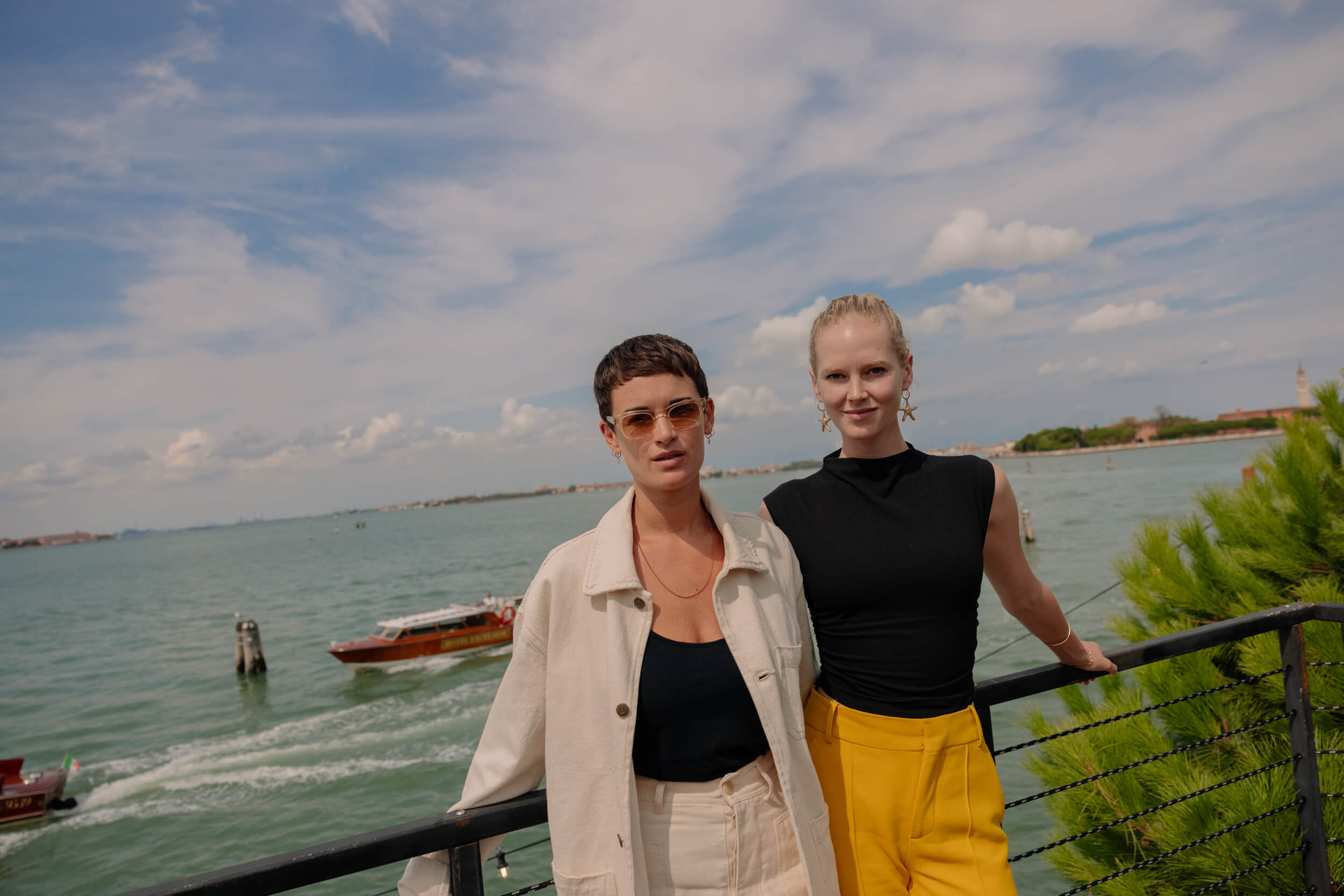 The movie starts on the notes of "Blue Jean" by David Bowie, a song that says "Blue Jean / She got a camouflaged face and no money", which kind of relates to Jean's character in the movie, especially the "camouflaged face" part… Did the song inspire the movie or did the idea of using it only come along the journey? How was the idea behind the movie born?
G: The song did not inspire the movie, actually, it was more of a happy coincidence. I had started developing a story about a teacher who was working during the time of Section 28; at first, I wasn't sure about who that teacher was, but I was very interested in the idea that a physical education teacher would have a very different role in terms of working closely with bodies, the bodies of teenagers. For somebody like Jean, her life would have been much different from a maths teacher standing in front of the class, for instance, in terms of concealing her identity and her sexuality.
We had two weeks to develop the story before a funding deadline in England, and it was all very rushed, and I can't pinpoint where exactly the title came from, but I know that Jean was always the name of the character. I think one of the earliest things that I had for this film was the playlist of songs that were part of the film and, obviously inspired it, and "Blue Jean" by David Bowie was one of them.
Blue is a dominant color throughout the whole movie, but I feel like Jean's "blue" refers to the sadness and melancholy that haunts her. What's the actual meaning you wanted "blue" to have in the film? And to Rosy, I ask: how did you approach your character and what was your first thought when you read this script?
G: Yes, you are exactly right, the blue refers to the sadness of the character. I was always very interested in the idea that we don't have many female characters who start a film with a dilemma but they never really get to the bottom of it. I love films like "Manchester by the Sea", where this character feels this sadness for obvious reasons, and the film is an exploration of that but, in the end, he hasn't moved past this sadness, and with Jean, from the beginning, I've always known that, despite the progression in her character, I never wanted to get her from one point to another and for it all to be tied up at the end, and for her to be much happier and well-adjusted.
So, yes, the sadness and the blue went together.
The color palette has just to do with how colors affect us in terms of what we're watching and how this makes us feel, subconsciously, and I suppose that links to sadness as well.
R: I think that when I first read the script, I noticed there's this something about Jean's way of thinking where she flicks through 1 to 100, and this "fight and flight" mode that's talked about a lot in the film from the beginning to the end, and that's something that I can easily understand. So, one of the first things that I could get into was the level of fear that she goes through in a very extreme way and also the way that she has masks on in such different times in her life – in every social element of her life, she's wearing a different type of mask, and she's hiding her most authentic self.
I think that lack of freedom, that desire to be free and be the person she really wants to be, was something that I'm sure a lot of women feel on this day and age, and the pressures that we all feel to be a certain type of person or to be perfect in so many ways or not perfect in other ways, and that was something that, initially, I held on to first, the faces that she feels like she had to put on in every situation.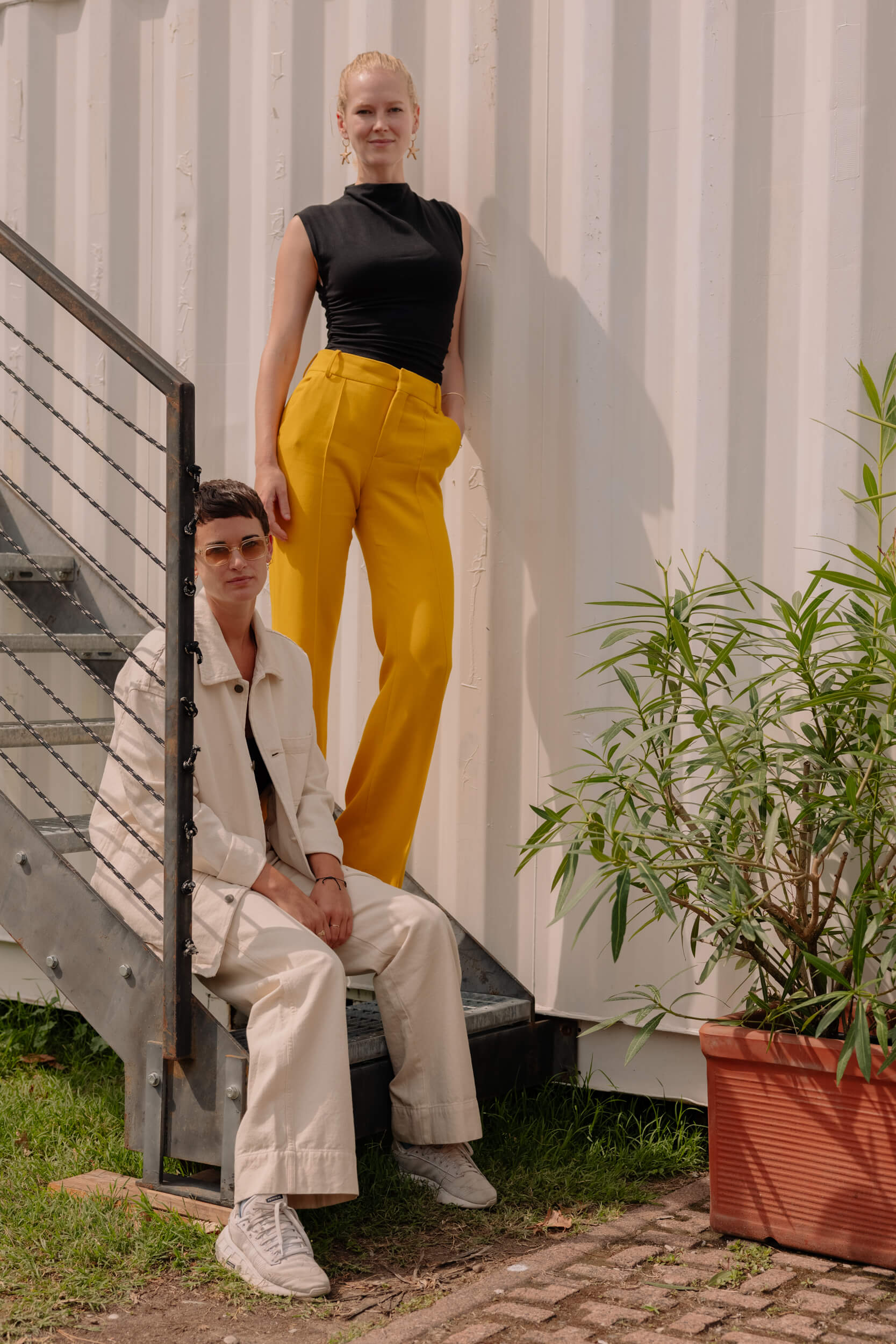 "In every social element of her life, she's wearing a different type of mask, and she's hiding her most authentic self."
Do you remember a question you asked Georgia about it? And, Georgia: what was the first question you asked Rosy about the film?
R: I think that what was quite special was when we had our first meeting. I did a tape and then we had a Zoom meeting and started chatting about it, and I felt like we were speaking the same language quite quickly. I felt very calm in all of my meetings and all my auditions, which is always a sign, when you're walking and not constantly thinking, "I need to revise, I need to say what they want me to say".
So, between us, it was never a question but it was always a discussion.
G: I had a sense that this was special just from seeing Rosy's first tape, and seeing that she understood Jean as I'd written her and because she'd been in development for three years at that point, and I'd had many people read the script, so I knew that this was a character that wasn't so easily understood, and lots of people had lots of questions that made me think that the character could maybe be slightly misunderstood and that they were not getting who she is, and I had a clear idea of who understood her and who didn't and why. Through Rosy's performance, I knew instantly that she understood Jean, and because she understood her intuitively when we came to working together on the actual film, we could start every conversation and we were on the same level, we kept asking each other, "What do you think?". We were in tune with each other also about what I wanted from the character, so I didn't have to answer lots of questions, it was more of a collaboration trying to find Jean, as there's obviously the character on the page which, though, it's also always going to evolve.
R: We had a few weeks of rehearsals before we started shooting, and even if there was a period of time where I felt like I had all the work and I thought I knew who that person was, every day, and every conversation we had and every scene we did, we thought, "Oh, wait, now there's this new element, she's grown", and Jean just continued to grow while we were shooting.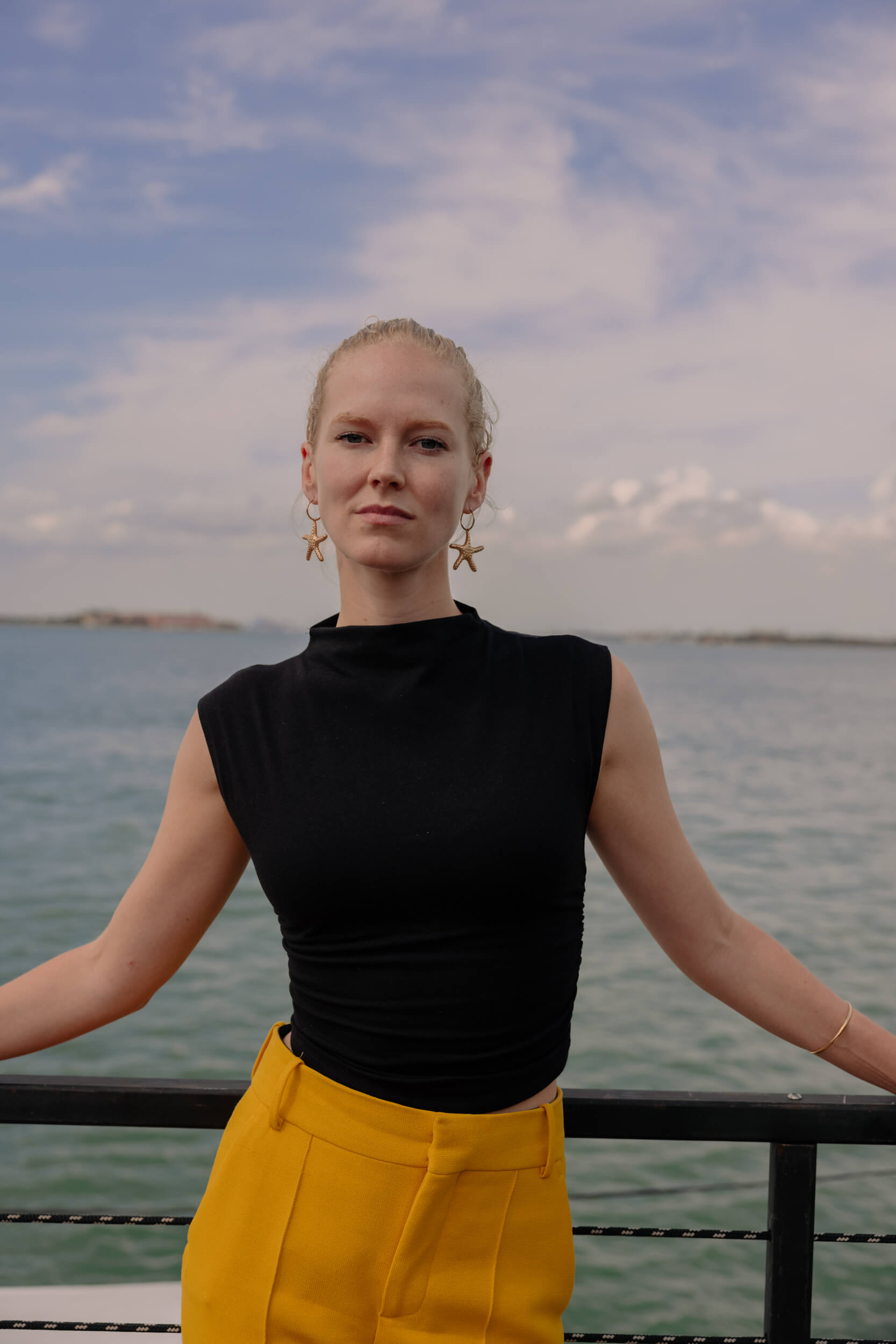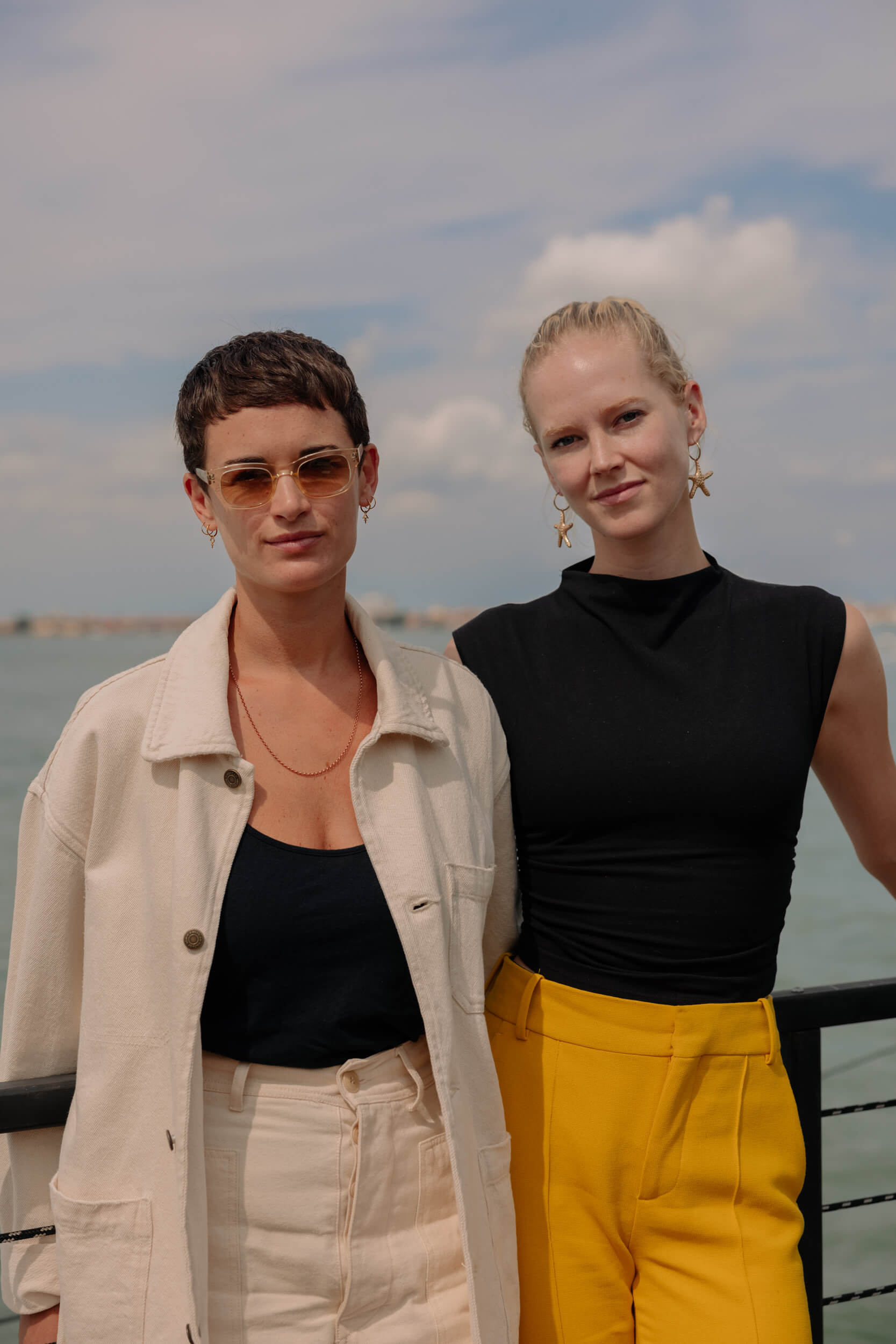 So, do you think you were more rational or emotional when building the character?
R: I think I was rational in the research, always, but then when you walk on set and the camera is on you, you forget everything and you just respond.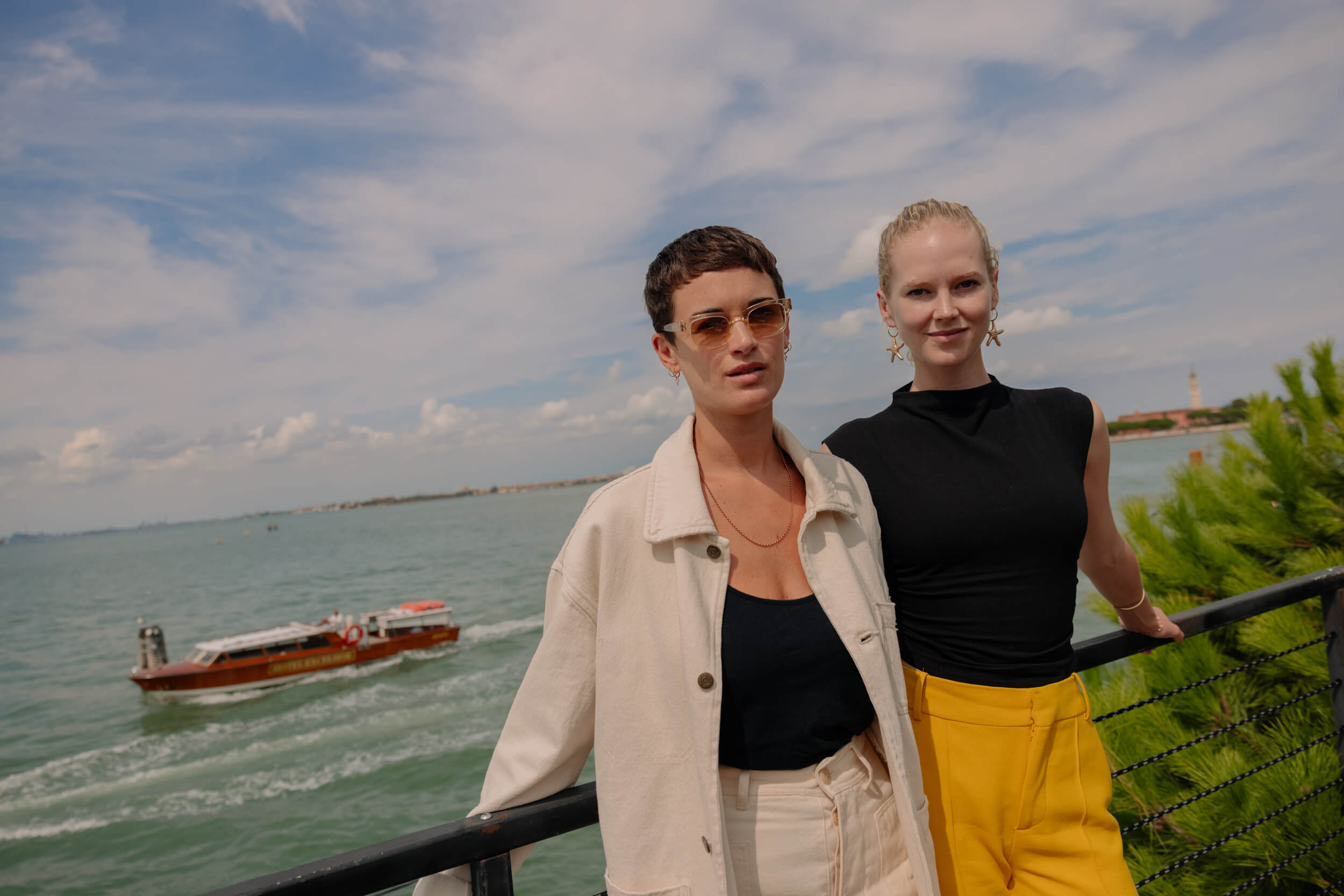 "When you walk on set and the camera is on you, you forget everything…"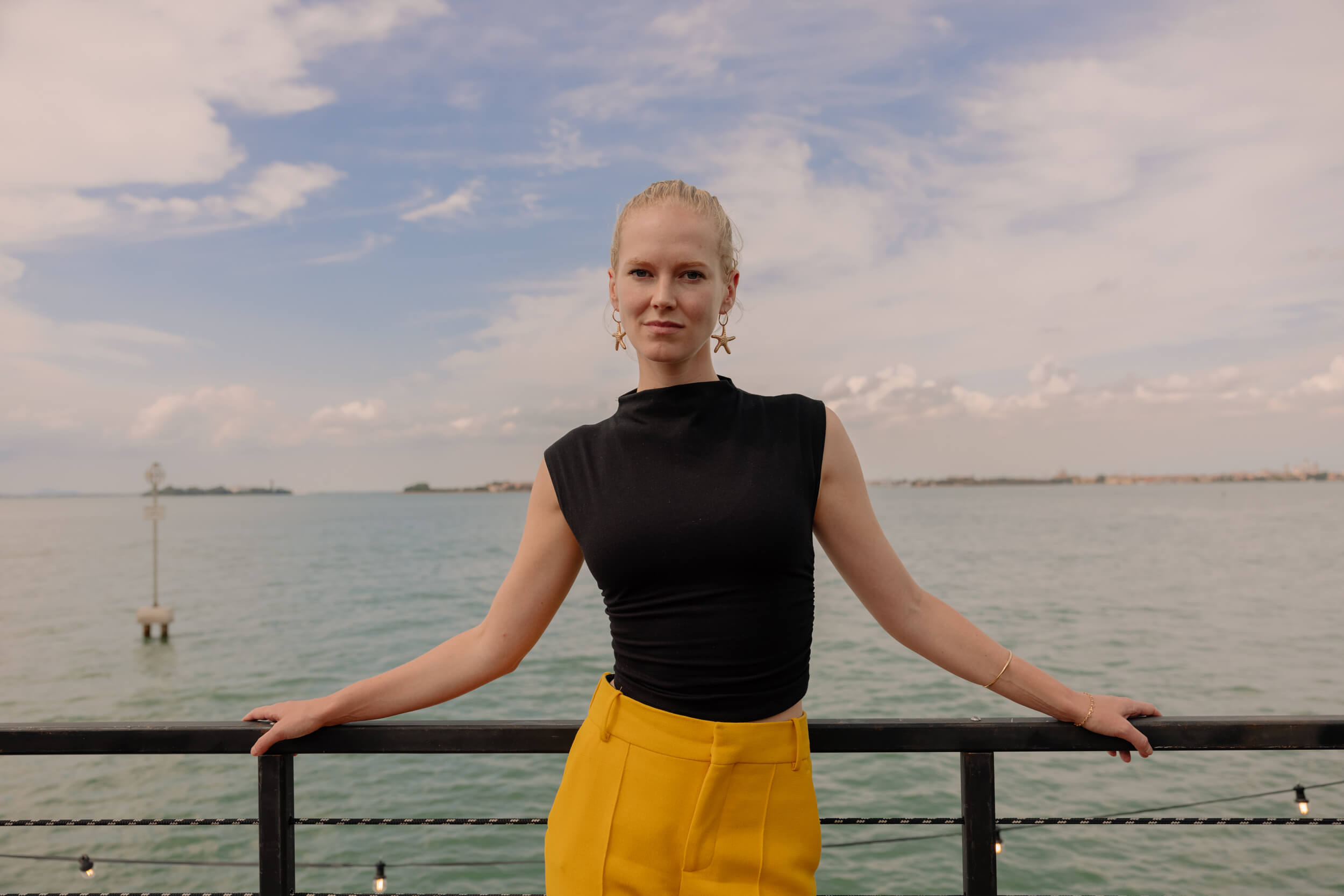 What was the most challenging part of creating such a movie?
G: My answer to that is quite boring and it has to do with time and money [laughs].
This is my first long feature, and it has a lot of characters and a lot of locations, it's set in the 80s, and every single person that was a part of making the film worked hard for this because there were no moments to relax, it was very full on from the minute we started to the minute we finished, to the point where, when we shot the last scene, I burst into tears and said, "Oh my God, we've done it", it was the moment to breathe.
Practically speaking, that was the biggest challenge, but in terms of the subject, I would say our biggest obstacle was the fact that some people felt that this story was quite niche, and about very specific feminine British history, and it was culturally so specific that it might not appeal to the audience because it could have been perceived as being a time capsule of a specific thing. I always battled against that, for obvious reasons, and I don't believe that to be the case, but in terms of developing the film, that was a big obstacle. People have congratulated me in the last few weeks and said: "Well done for making a film about something so unfashionable and getting it to Venice". That, for me, says everything about the obstacles that we faced trying to get here.
R: For me, obviously, the time, and then, also, the fact that Jean's in every scene, which is just relentless. We were shooting by location and not chronologically, so the challenges of that are multiple, it was tricky and also exhausting, having to stay in the whole time. But when you're telling a story that's real, that really means something, that carries you through, it gives you that level of emotion you need because these women really lived these lives. I'd never had that experience before. We also had some of the women who inspired the story on set with us, so they would be there telling us more as we were filming, and watching the monitor and crying behind the monitor because they were seeing their lives played out. I don't think any of us expected that level of emotion, which was something that pushed us through.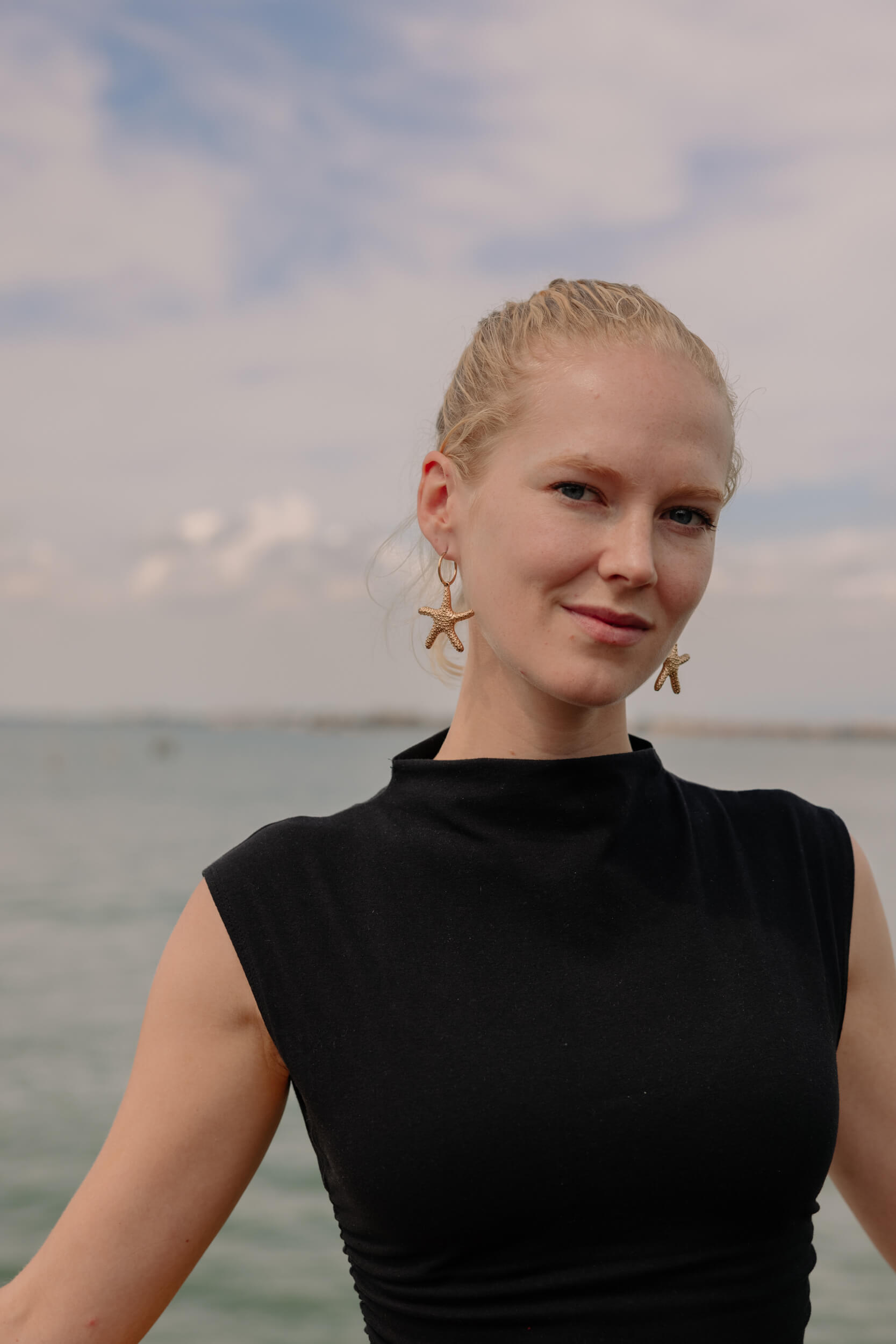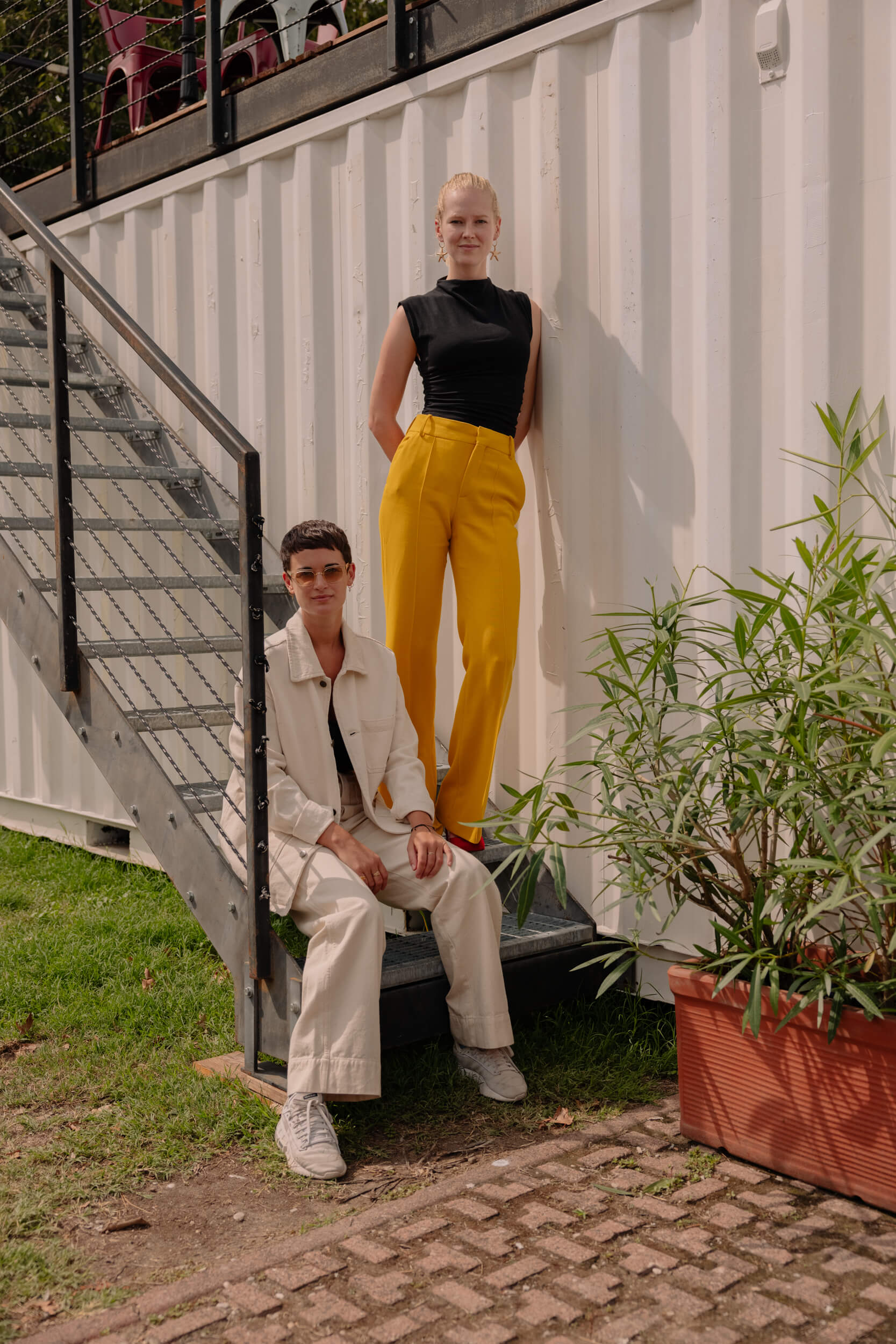 So, I'm guessing the whole story was inspired by real-life events and real-life people?
G: Yes. Hélène [Sifre] and I went all over the country meeting women who had lived this experience, but it's a combination, it's not inspired by any person's life, that's fictional, but there were a lot of crossovers with the stories unraveling mental health problems, breaking down relationships, running into students or parents of students in bars, and that kind of things. We took some of the elements of the story that seem to overlap with each other and created something that was separate from that and fictional but very much inspired by it, and without those moments, it wouldn't be the film that it is because the detail comes from being able to ask: Rosy being able to ask, me being able to ask, it wouldn't have been like this. To hear real answers in moments when you're struggling with building a character or writing a script, you have somebody to go to, and to be able to inject a bit of authenticity and excitement into the story was amazing.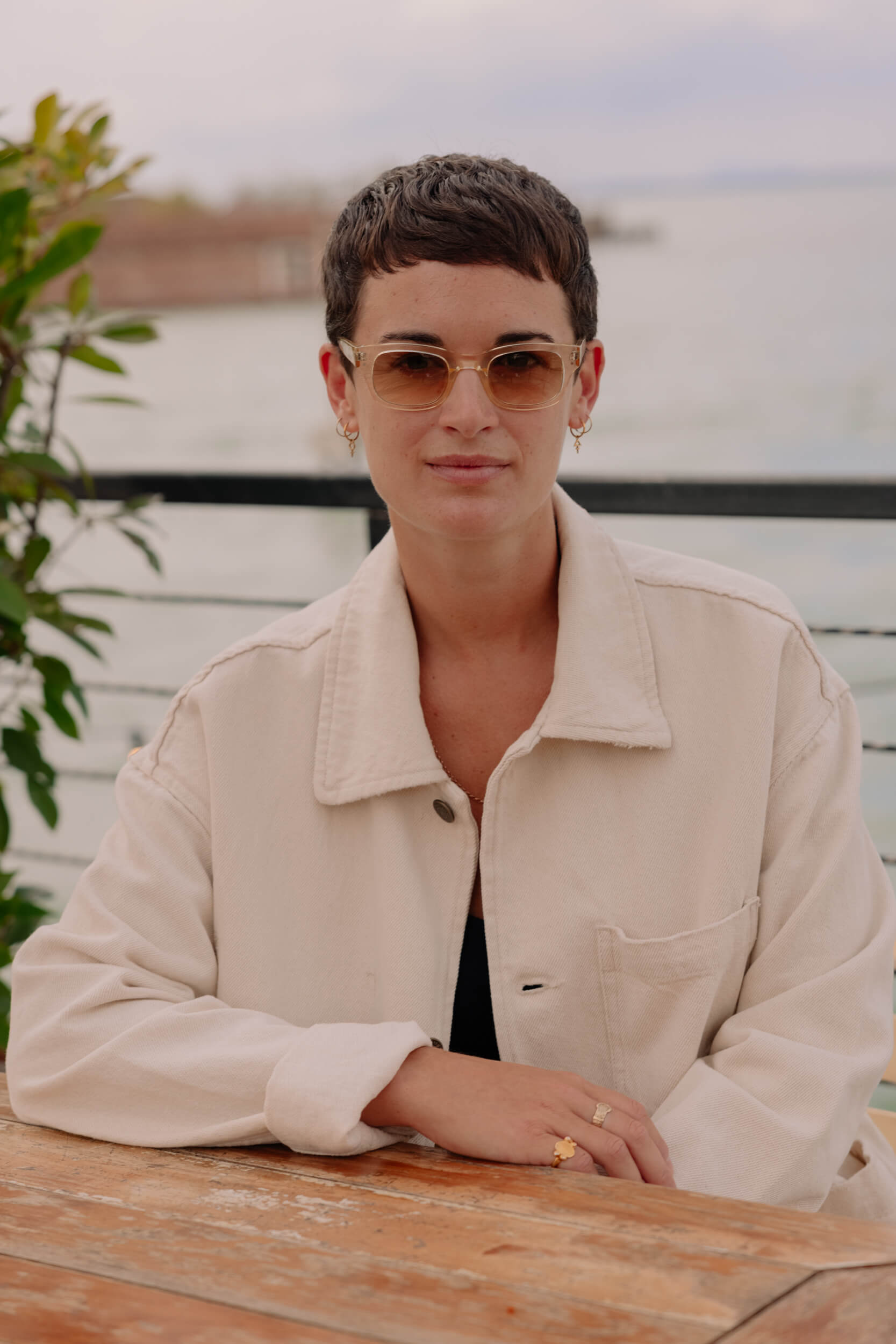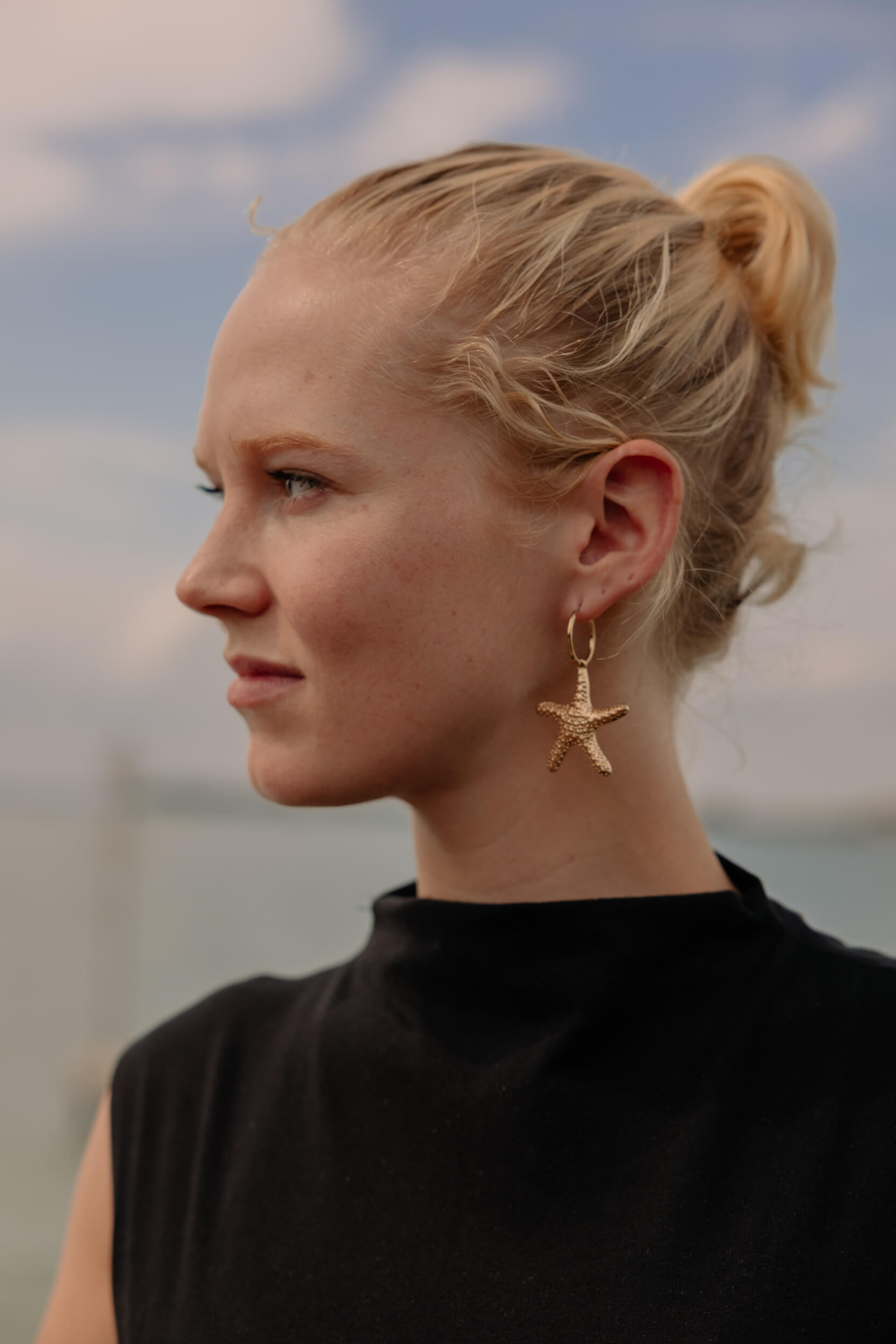 "The detail comes from being able to ask"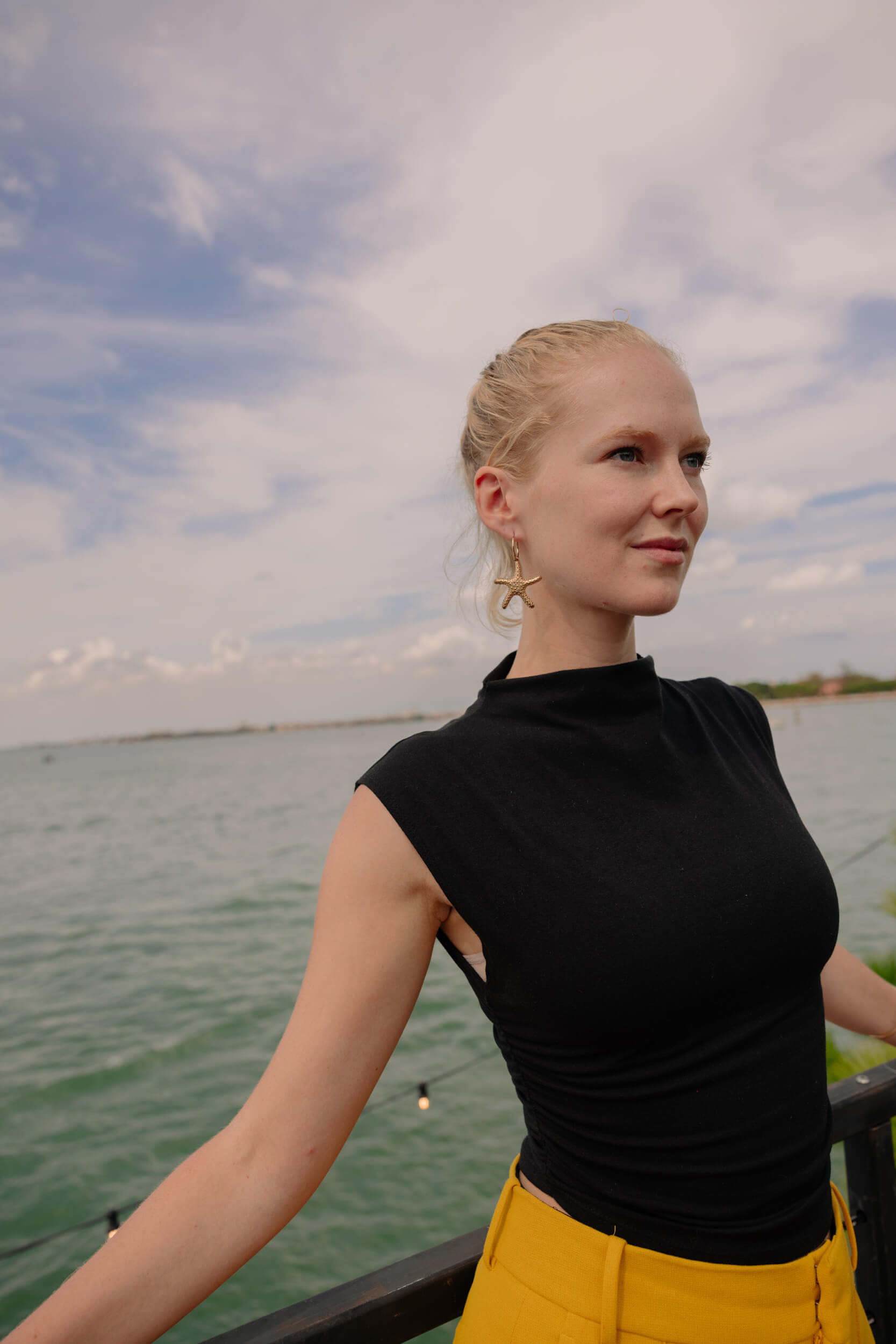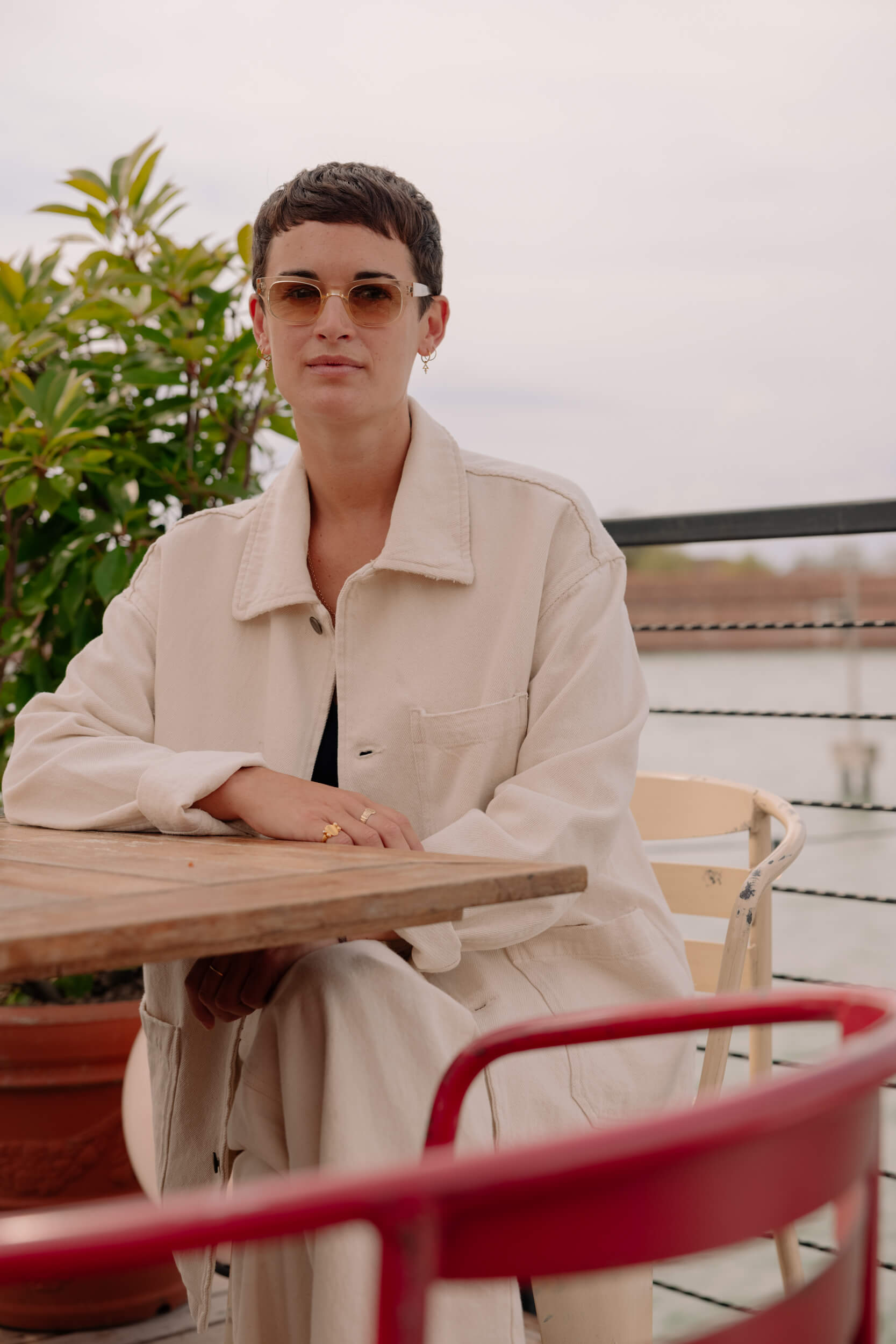 The movie tackles a big theme in the late eighties, which is still a thing today in some parts of the world: what's one thing about our society and collective thought that you would like to be different from today? And how do you think cinema and art, in general, can give their contribution to this changing process?
G: I think the moment where we will feel like we'll have made that progress will be when kids won't feel like they have to come out, and won't feel the pressure of coming out to their parents.
If everybody knew that telling their parents that they were queer would get the same response as telling them that they had a partner of the opposite sex, then that would be "progress", but that is not the case in any country.
R: I think the great thing about this story, among many other things, is education.
I was at school during Section 28 and I didn't even know that it was happening. So, educating people who were perhaps ignorant about the lives of these women, but also parents who have children who are queer but don't know anything about them, so their kids need to come out, and it's very tricky for these parents to start engaging in queer stories. It doesn't have to be such a struggle, you just bring home the person that you're dating and that's it!
G: The fact that often non-progressive countries seem to feel as a collective atmosphere that we have progressed and things are different now: that's what I would push back against. We, as a filmmaking community or as artists, have a responsibility to shine a light on the fact that we may have progressed in lots of ways, in 30 or 50 years, but that work still has to continue, we just can't stop working because I think it's lazy to throw that into the mix. I would say that it's not at all true that these things don't happen anymore: so many of the anecdotes of "Blue Jean", the comments they've made to Jean about her haircut or the little micro-aggressions, those are things that either I've experienced or my friends have experienced, or my girlfriend has experienced, those are things that happen every single day and will continue to.
I really despise this idea that we've done the work and we're in a new place, I feel like we have a duty to push back on that.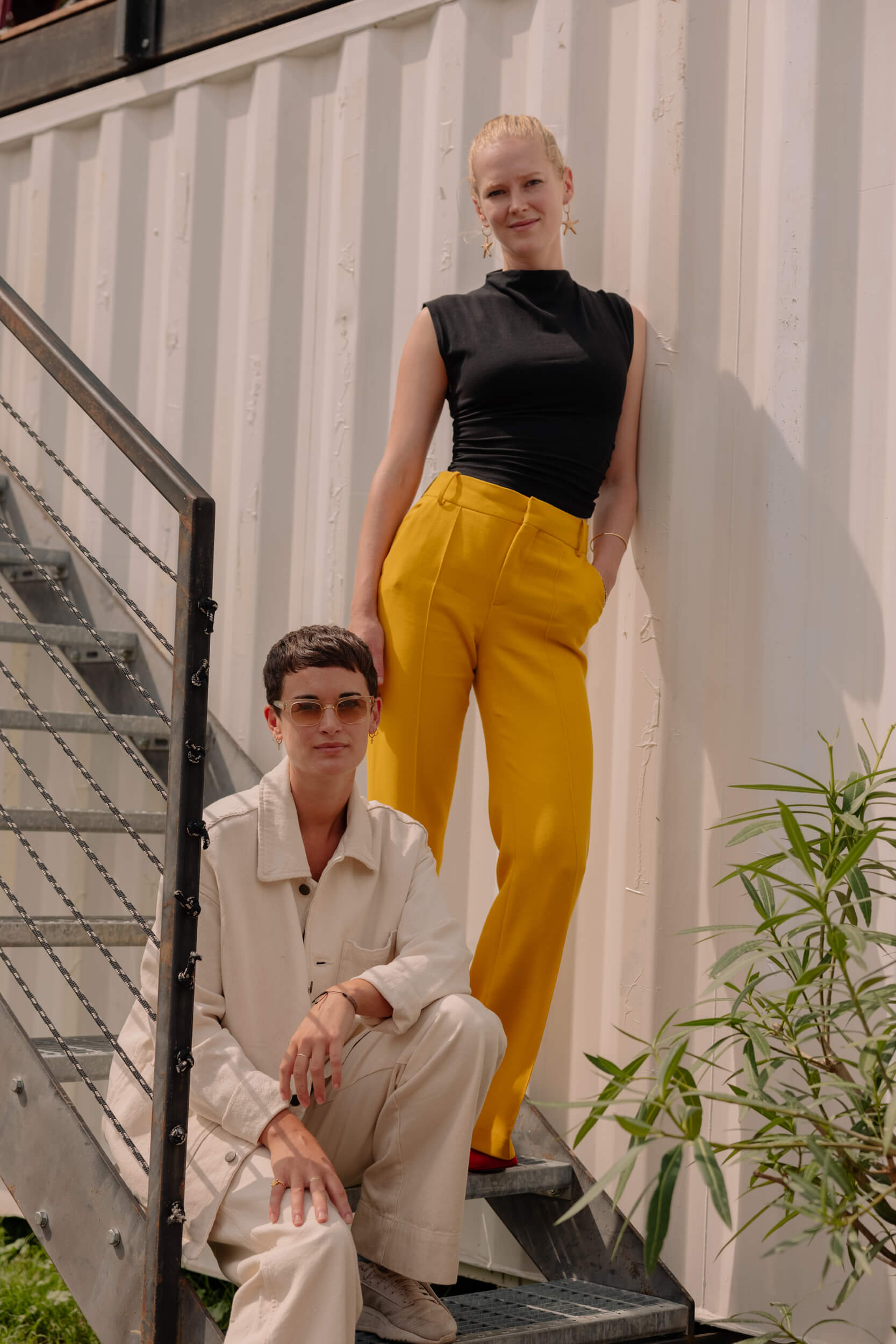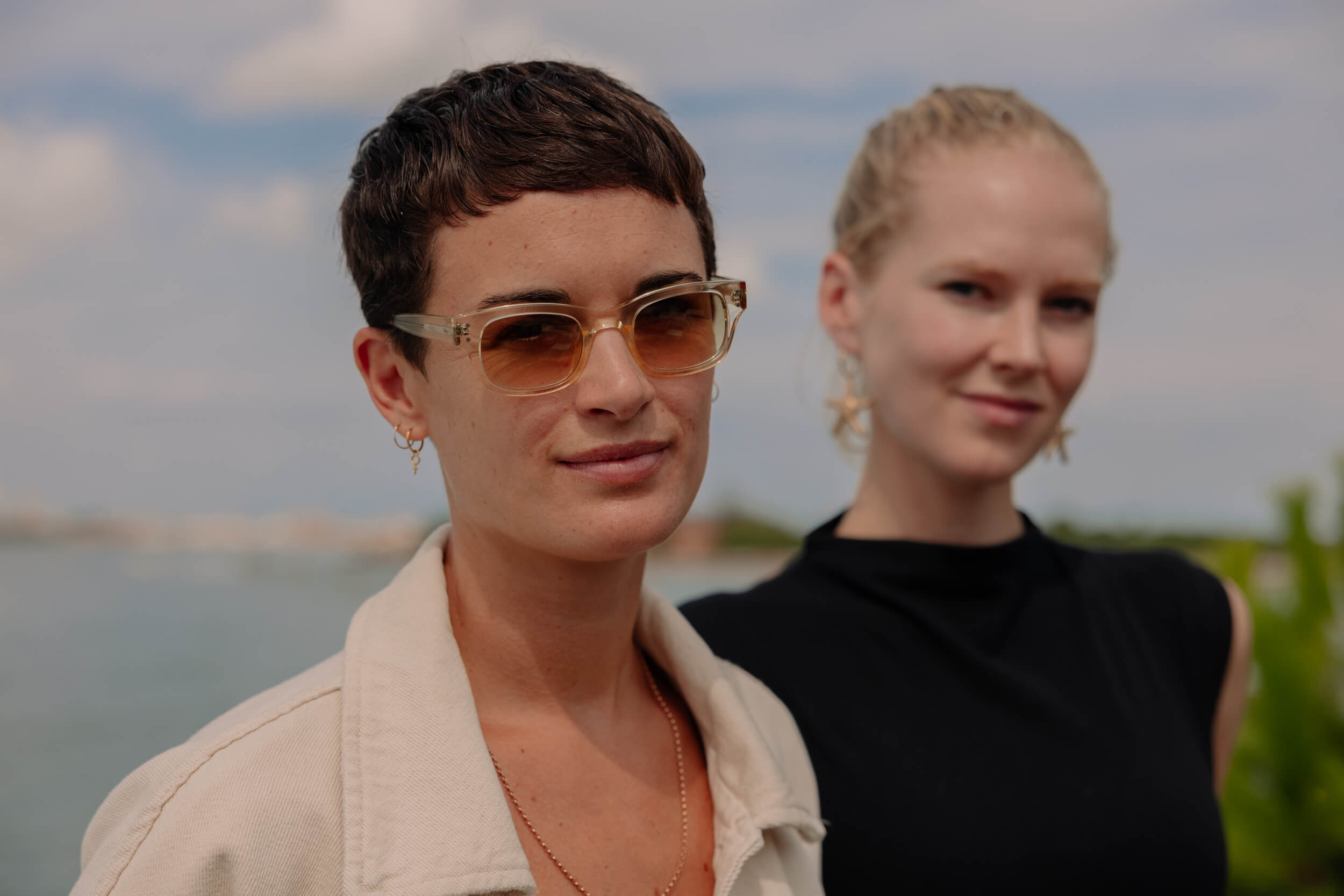 Jean seems to react in such an apathetic/indifferent way, in the beginning, to all the injustice and bullying episodes she witnesses in her school: why does she choose to sit still and do nothing, compared to the younger Lois, who's way more active? Do you think there was and there is a generational gap in terms of openness and freedom of expression?
R: I think one of the things about Jean that I connect to and other people will, too, is that she's not perfect, she's a bit of an anti-hero, she gets it wrong and they all get it wrong all the time, she's a human. I think seeing her as a tridimensional person who gets it wrong and then gets it right is refreshing and necessary for our story. And also, the reason why she's like that is the society that pushes her into the corner: she feels like she's stuck and like there's nothing else she can do and her only coping mechanism is to keep everything as quiet as possible because that's the only way she thinks she's going to be able to survive.
G: I would like to add to that that I think there's a generational gap in terms of openness and that's something that I've attempted to address in the film because it's something I've experienced in my own life. I'm obviously out, but I have friends from my grandparents' generation who have not been out for much of their lives, and who live in secrecy and have marriages and other things like that, and I think it's always very hard for someone from the younger generation, who has their own set of experiences, to imagine what it must have been like at that time.
I find myself sometimes feeling judgmental towards people who haven't really embraced themselves in a way I would have hoped that they would. So, I consciously try to think about things from a generational perspective. On "Blue Jean", for example, we had the PE teachers who'd inspired the story on set with us, who were a generation above Hélène and I, then we had us, and then we had some of the teenagers who were involved in making the film who were out and queer and to see three generations gathered in one place, talking about their experiences, proved how different things are and were, and that we often do have a certain gap in understanding when it comes to looking upwards to the previous generations and why they might have behaved in the way that they did. I was hoping to create some empathy around things that Jean does that may seem to be wrong.
I wanted to unpack it so that we understand why she does what she does without feeling too much finger-pointing because she had her own reasons.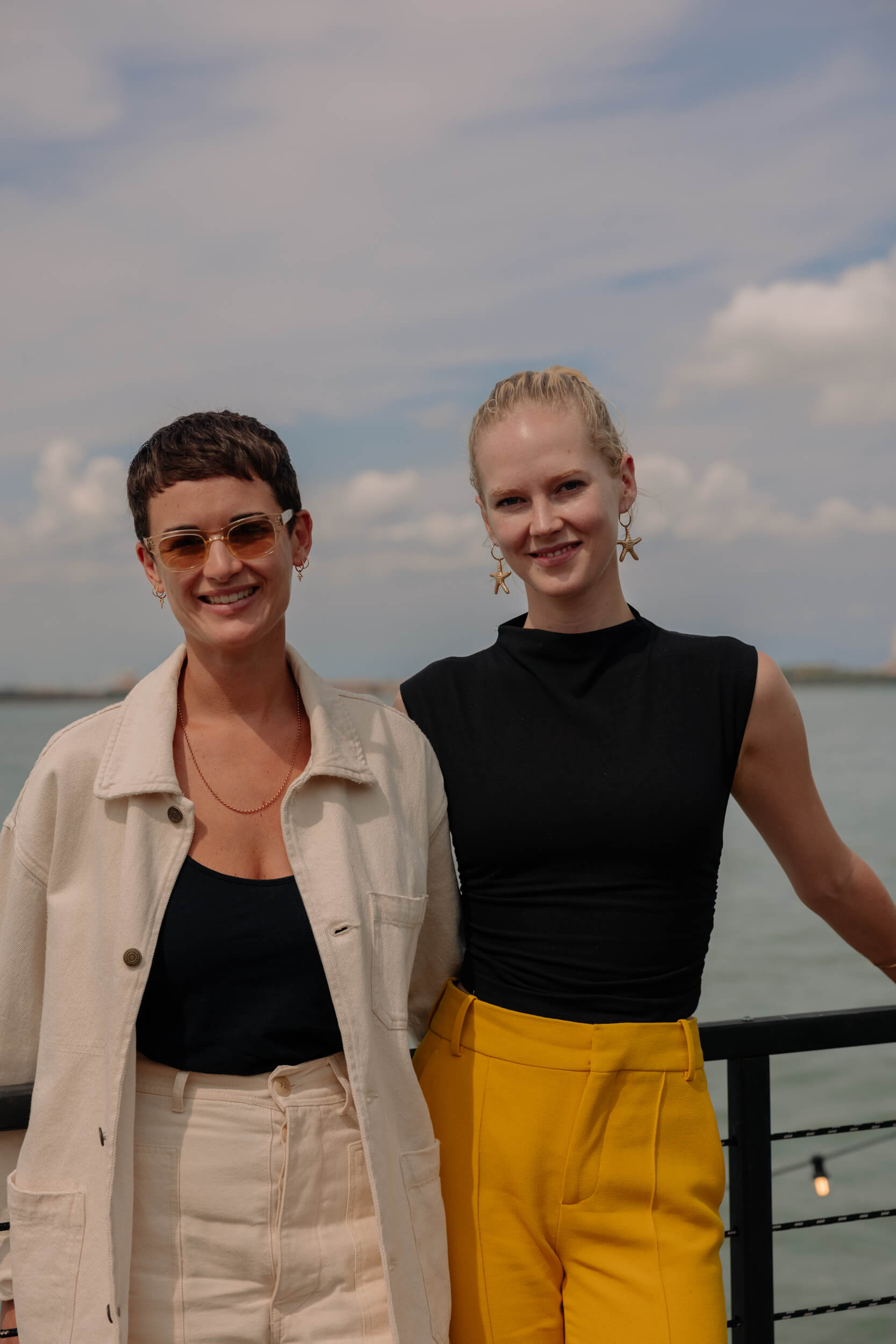 Photos by Johnny Carrano.