Just like the gifts from the fairy godmothers for Disney's Aurora, her Danish origins, theater family background, and huge talent are natural gifts that, refined by years of acting studies, have made Galatéa Bellugi a professional in her field. Over the years spent on movie sets, Galatéa has learned to use calmness, adaptability, and introspection as her defense weapons: with some courage of which she's not (yet) aware, she's paved her way in the film industry, observing and "stealing" from the big names she's worked with as many teachings as possible, with eyes and ears always open to catch and absorb the best tips of the trade.
This year, it's the turn of Carolina Cavalli and her "Amanda", a coming-of-age story with a unique style, and equally unique characters and script. The movie will be in theaters from October 13th, but we met Galatéa on the occasion of the Venice Film Festival, where "Amanda" had been selected in the Orizzonti Extra section, to chat a bit about the film and her character. Playing Rebecca, a traumatized teenage girl who hasn't taken a single step out of her bedroom for years, Galatéa learned to understand herself better and face new fears, getting to recognize their boundaries.
Because this is what acting also is – great work on yourself, to learn to "trust yourself and feel good where you are".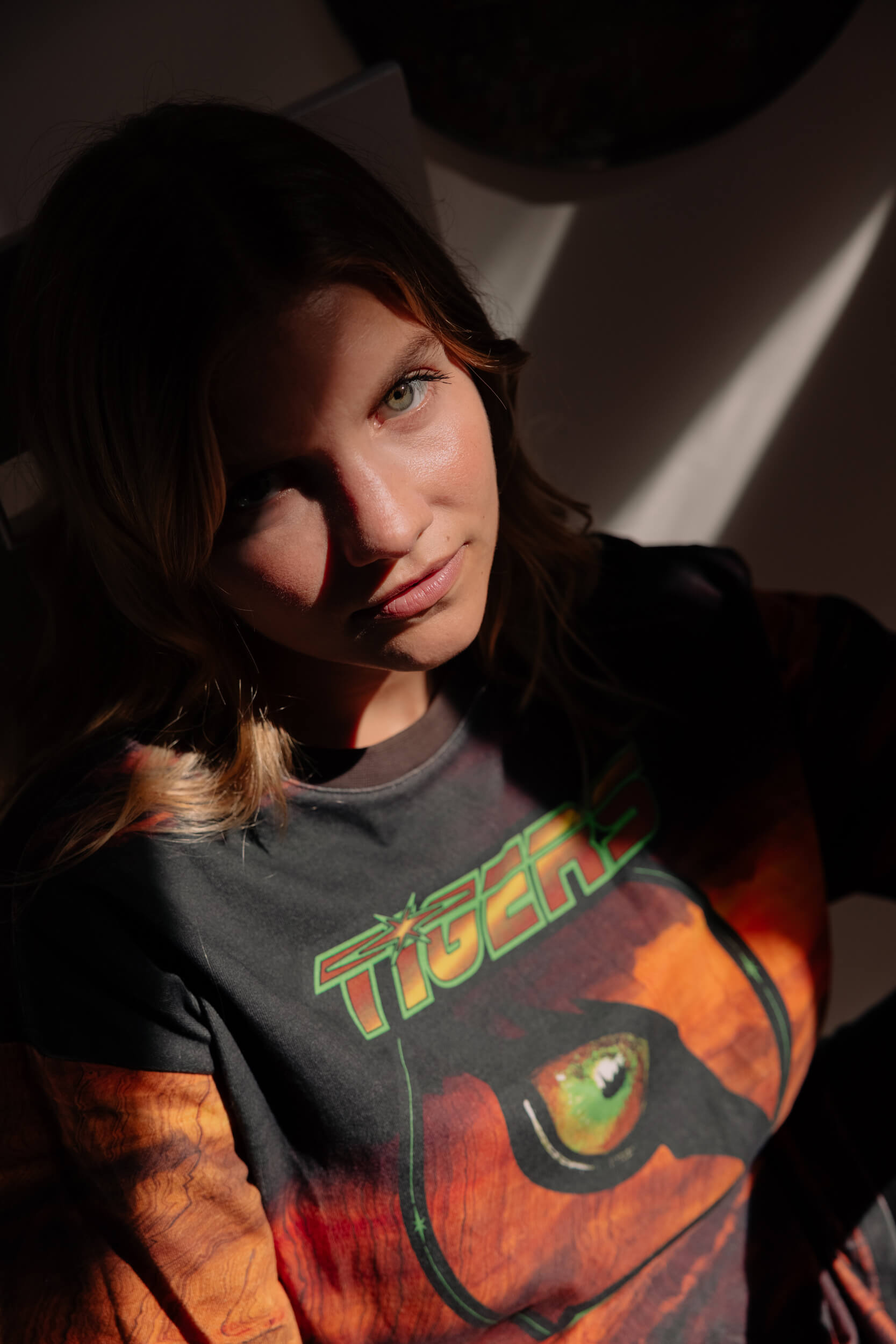 "Amanda" tells a very touching, very well-written story. I could easily relate to the protagonist and your character, as well as their behaviors and choices, in a way that I don't experience often. What was your first reaction when you read the script? And the first thing you asked yourself?
My first reaction was to smile: once I finished reading the script, I realized that I'd had a smile on my face the whole time in the process. All the characters are amazing, especially the one played by Michele Bravi, he's great. Often, when you read the script, it's the character you're going to be playing the one you feel the closest to, but in this case, I found every single one of them to be interesting.
With the director, I discussed the reason behind some habits my character has, especially why she would spend all her time locked in her bedroom. You know, there were some versions of the script where Rebecca, in the beginning, was dead, but then, obviously, the story changed.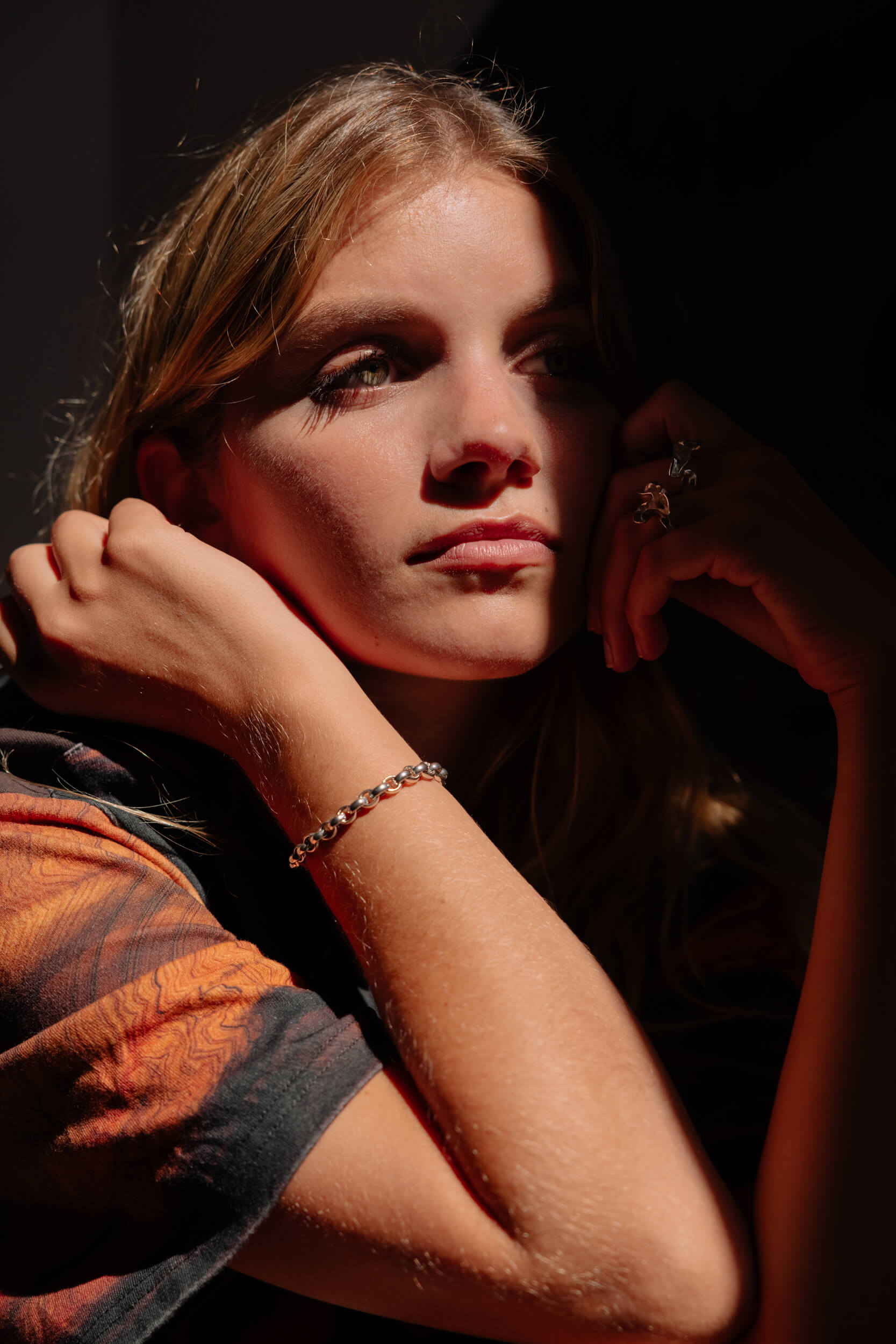 Rebecca is a complicated girl. Traumatized, with a problematic family situation, with voids that though, little by little, get filled. Did you learn anything new about yourself while playing her? How much of yourself did you put into her?
I think that when you play a character, you always have to put a bit of your own self in there, as it's your body that has to embody it. I've put much of myself into Rebecca, all I could. Talking with Carolina [Cavalli], working on the single scenes, we built Rebecca's character by tying it to Amanda, on the basis of their relationship: what's vital is the way in which she interprets Amanda.
Working with Carolina, who's a very determined person, I've learned a lot; also on a linguistic level because in the movie I have to sound like I'm from Turin, so I worked a lot on my Italian with Daniela Tosco, who's an amazing coach: sometimes, I tend to speak with a Tuscan accent because my dad is from Tuscany, or with French inflections, so I had to work hard to get rid of them.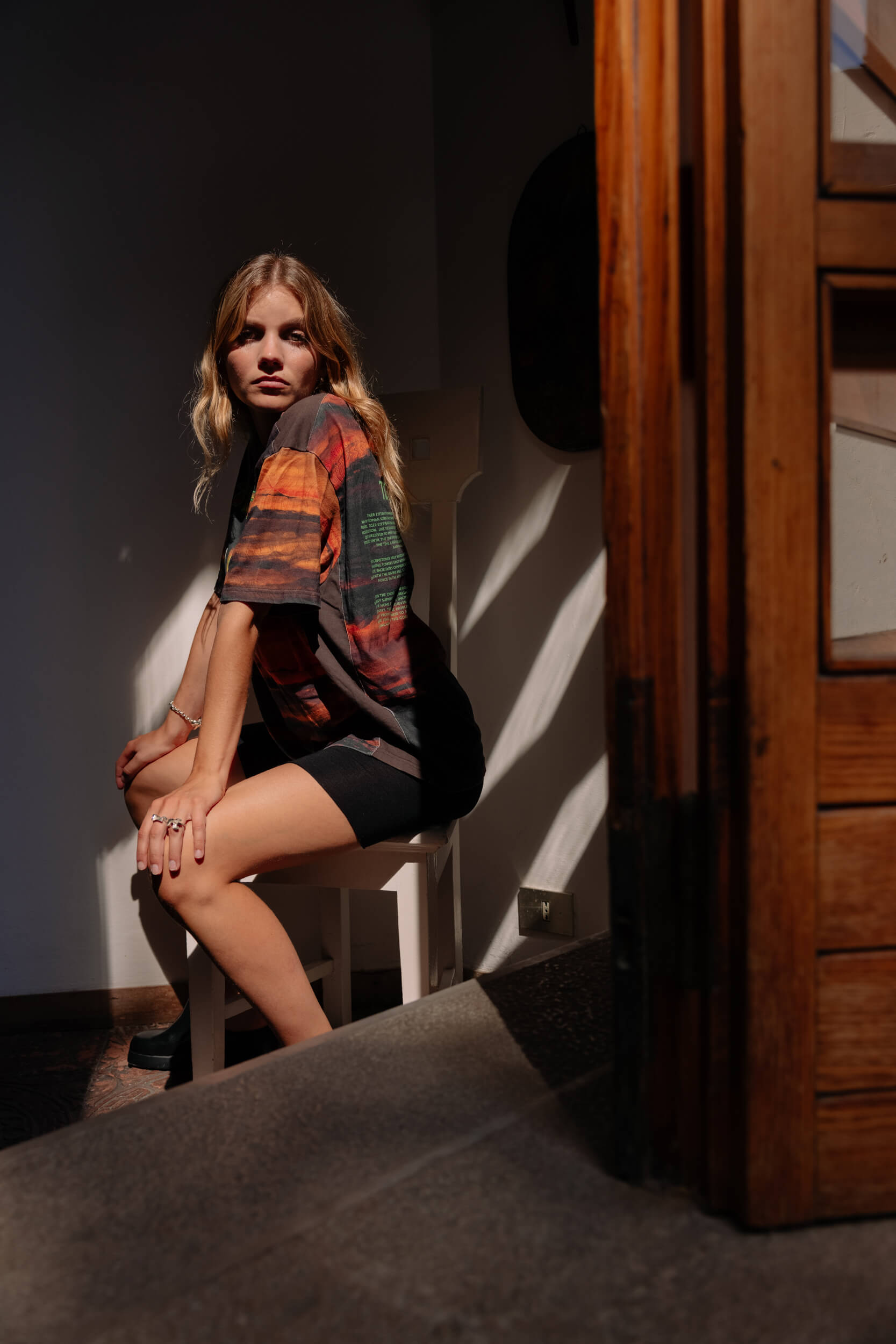 "I've put much of myself into Rebecca, all I could."
What piece of advice would you give her if you were that one friend she'd really need?
I would beg her to go out, even just to go get ice cream! [laughs]
I would take her hand and tell her: "Come on, let's go out for a while and see what happens, and if it doesn't feel good, then we go back home". I guess Rebecca wouldn't listen to me anyway and keep staying inside because she has her good reasons. However, there's a scene that inspires hope, the one where Amanda and Rebecca put their makeup on before a party; at that moment, in fact, Rebecca questions herself, she doesn't exclude the possibility for her to go to that party, although she keeps saying, "I'm sure I won't go to the party".
However, it might sound obvious but the only advice I would give her is to get out of her room, which is basically what Amanda tries to make her do.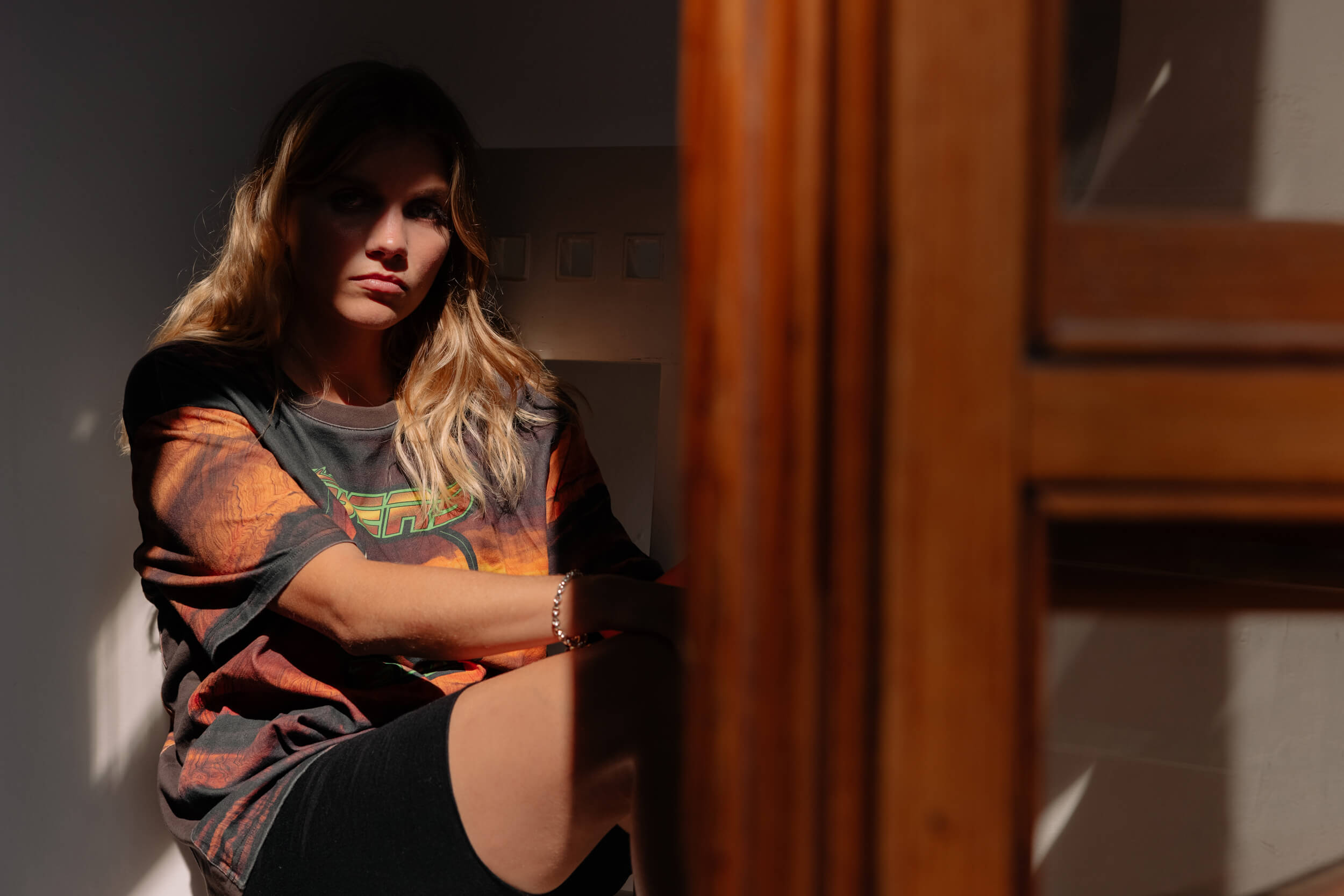 "Training your ability to constantly be somewhere else": I've tried to keep in mind this line of yours from the movie because it impressed me and because I think that, when we find ourselves in situations from which we'd like to escape, to be able to mentally change scenario would be very useful although also very difficult, but it's something which Rebecca, with the passing of time, cultivating loneliness and the friendship with herself, has learned to do. Can you do that? How do you do that? What helps you mentally go somewhere else?
I think it depends on the situation. What Rebecca is talking about, for example, is very extreme because, with that sentence, she's referring to death, she's obsessed with it. What helps me is going to the movies because films have the ability to make you forget about yourself for a while, just like studying, reading, and cooking, which is another thing I love doing.
Anyway, "to constantly be somewhere else" is not something I would advise, I'd rather say "stay where you are or go somewhere else". However, it's nice to be able to cut ourselves off in situations where we're forced to be, or when we're feeling really bad, even though, in general, I think we should rather learn to trust ourselves and feel good where we are.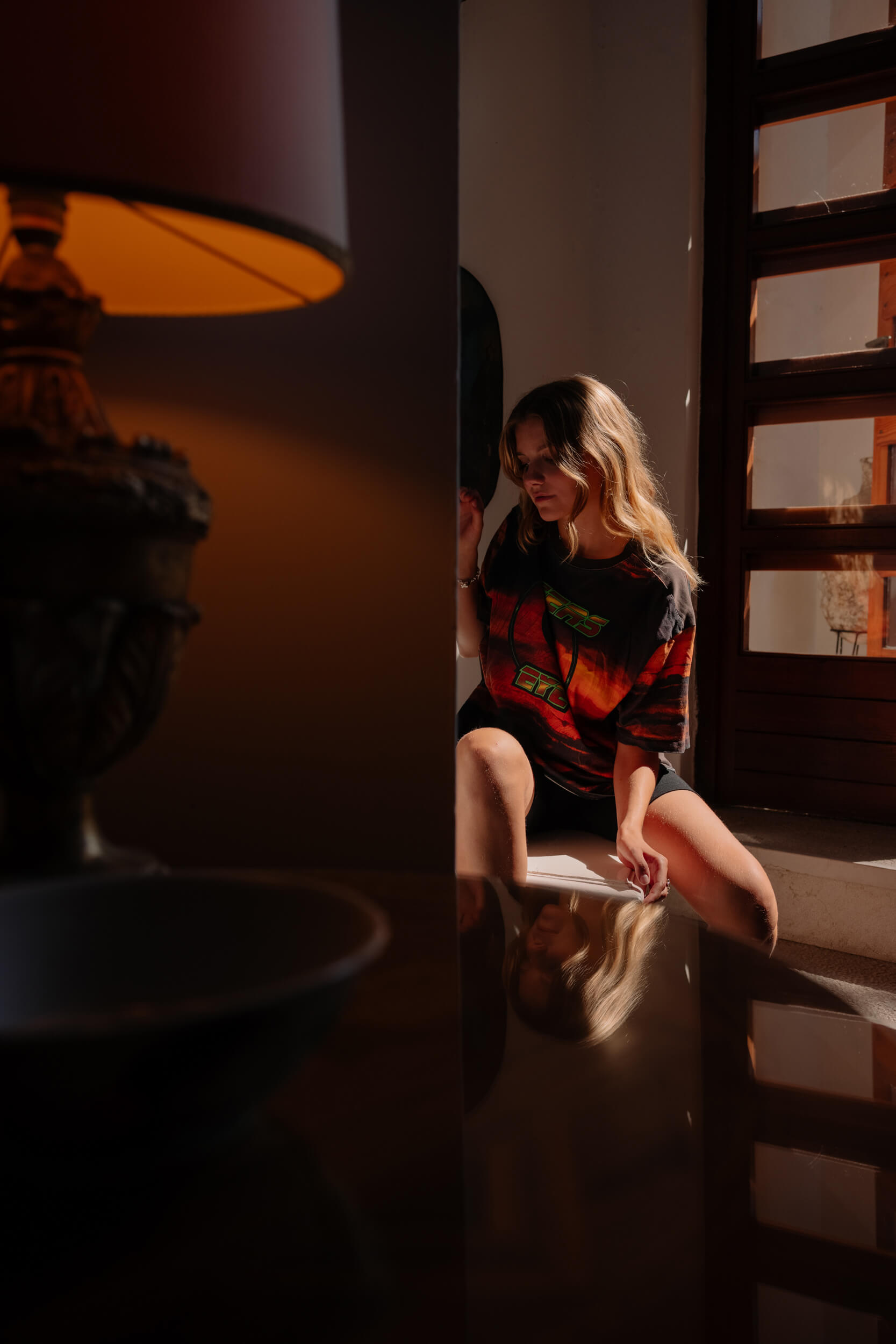 "…films have the ability to make you forget about yourself for a while, just like studying, reading, and cooking…"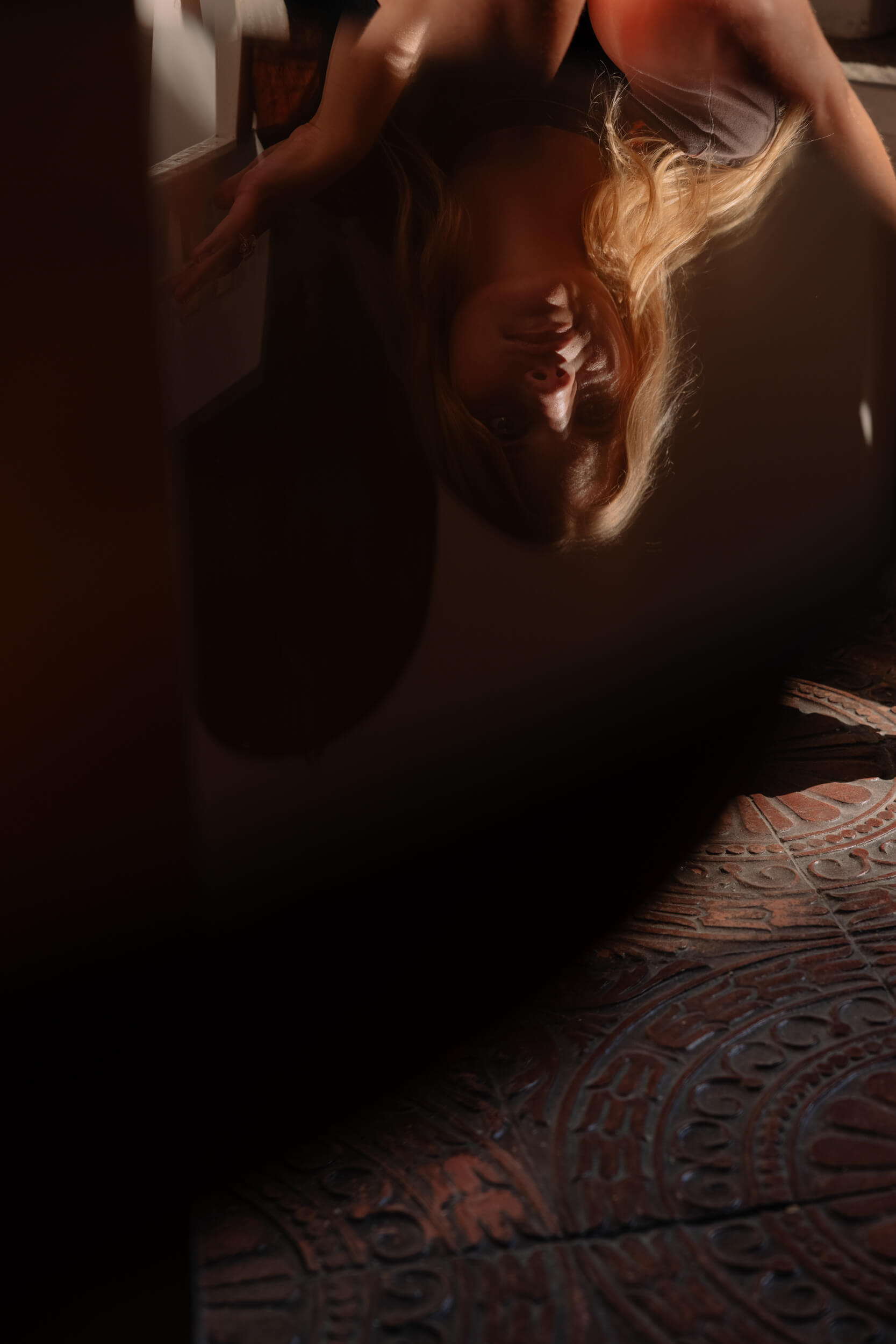 Do you remember an event or a precise moment when your thought you wanted to be part of the world of cinema?
To be honest, it was hard for me to understand that. I started acting when I was 7, and back then it was like a game, but quite serious, and to decide whether I wanted to make a job out of it or not, with the awareness that it might also include periods of pauses, wasn't easy. However, in the end, the decision to do it came quite naturally. I studied Cinema in Canada for a year, at Montreal University, and getting to know the story of cinema made me want to become an actress.
What makes you say yes to a project?
When the script fascinates me, either for the characters, the story, or something in particular it tells. There's a precise feeling I feel, which makes me understand whether I like something or not, whether that thing works for me or not. Then, the director is also important, understanding whether it works between me and them, understanding their universe, in the sense that, when you read the script, you might imagine something, but the director might have a completely different idea.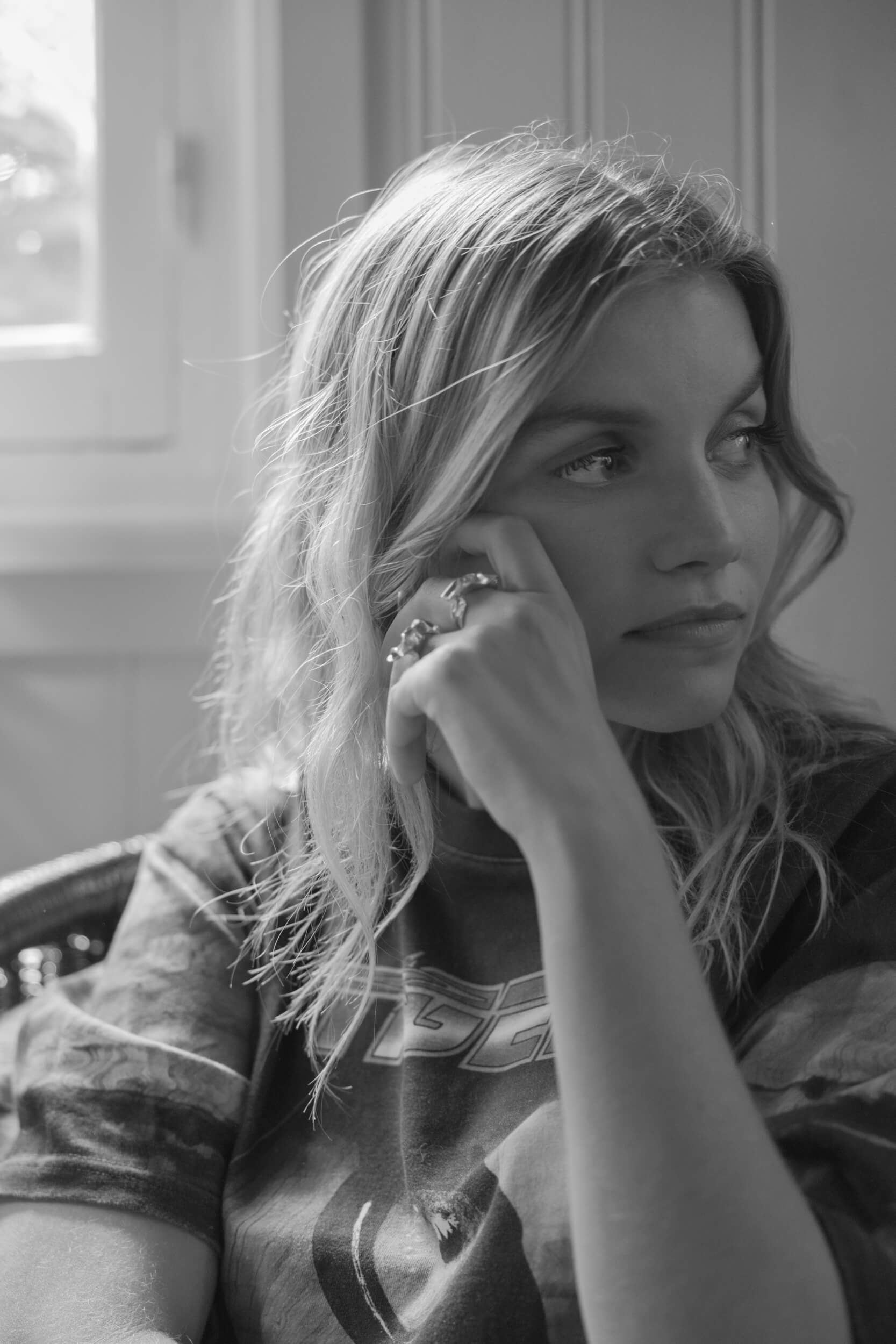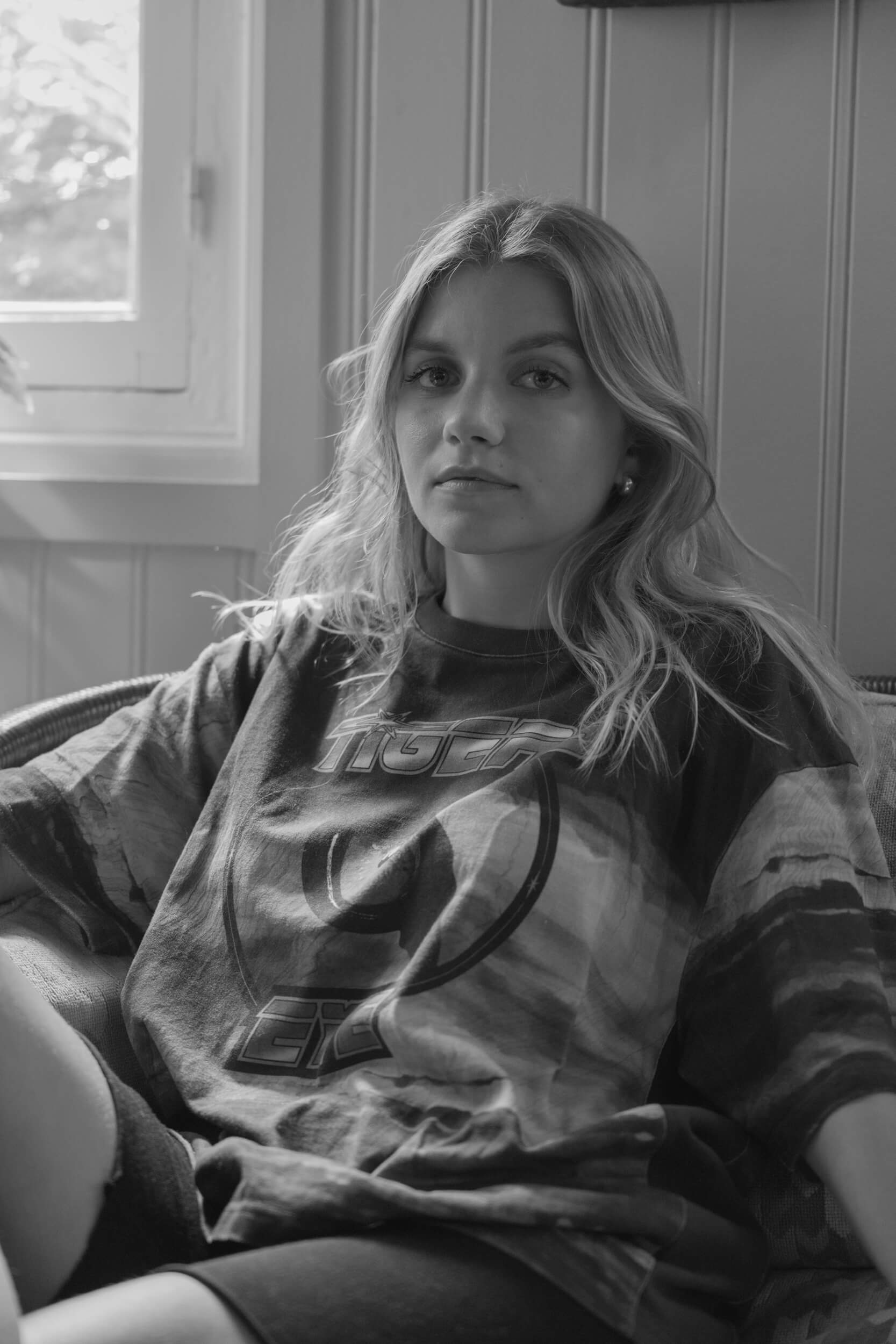 What's the worst and the best piece of advice you've ever been given?
The worst was: "Come on, quit your studying, you're an actress". I think it's more complicated than that because jobs in the movies do not only depend on my will.
The best pieces of advice came from the people I've worked with. I did movies with Juliette Binoche, and Isabelle Huppert, for example, and from them, from their way of working I've learned a lot. With them, actually, more than from their advice, I've learned by observing. The best advice, then, is to observe actors, learn from what they do, listen and always be open to learning lessons.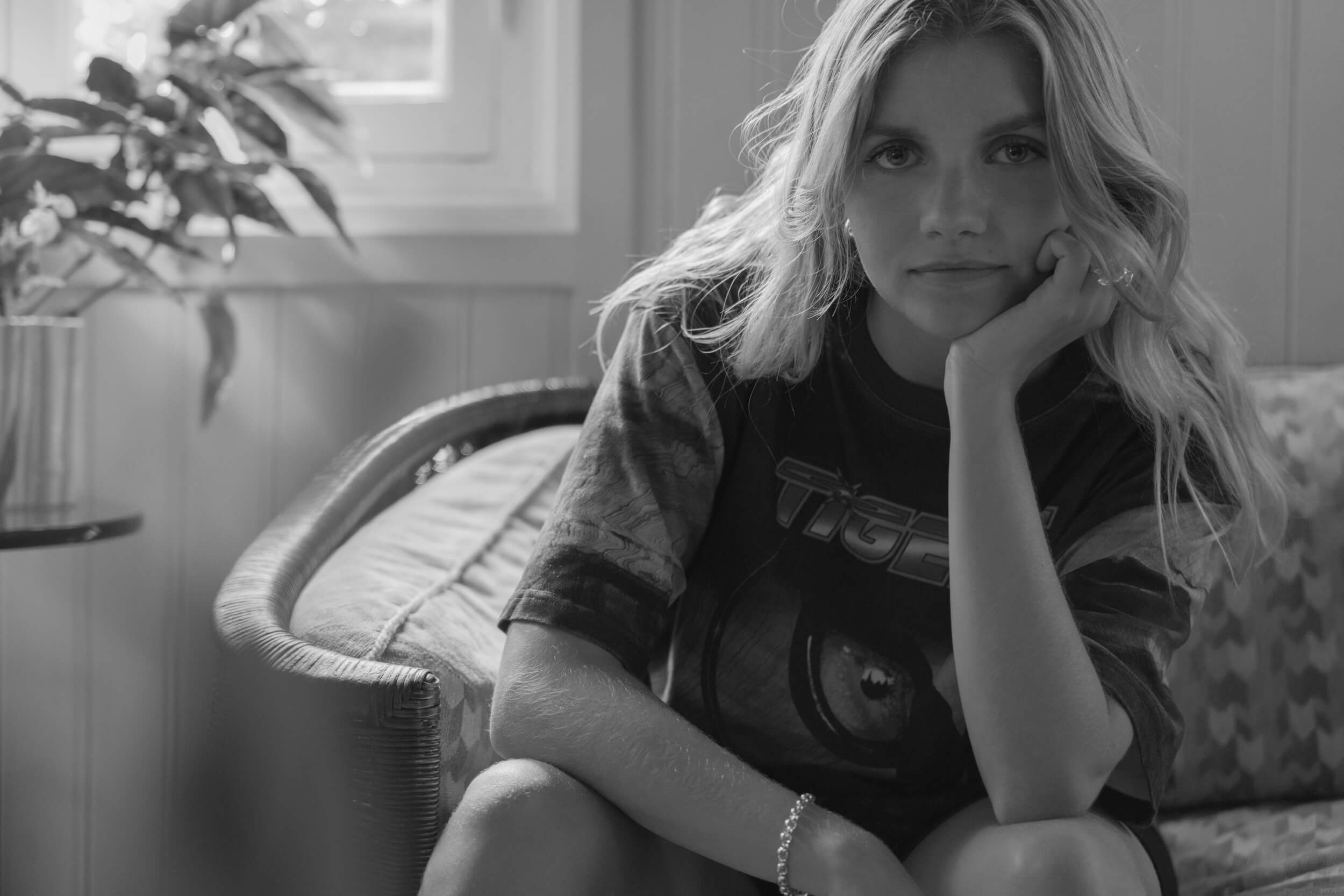 What stories do you dream to tell?
I'd love to make a movie I would have never expected to do. That one would be a surprise, just like "Amanda" was to me: I'd never read a script like that, it's a unique movie, just like my character is, this girl who never leaves her bedroom, which is also a bit creepy and was a challenge for me, it made me wonder: how can I work on that? So, I dream to tell a story that surprises me like that.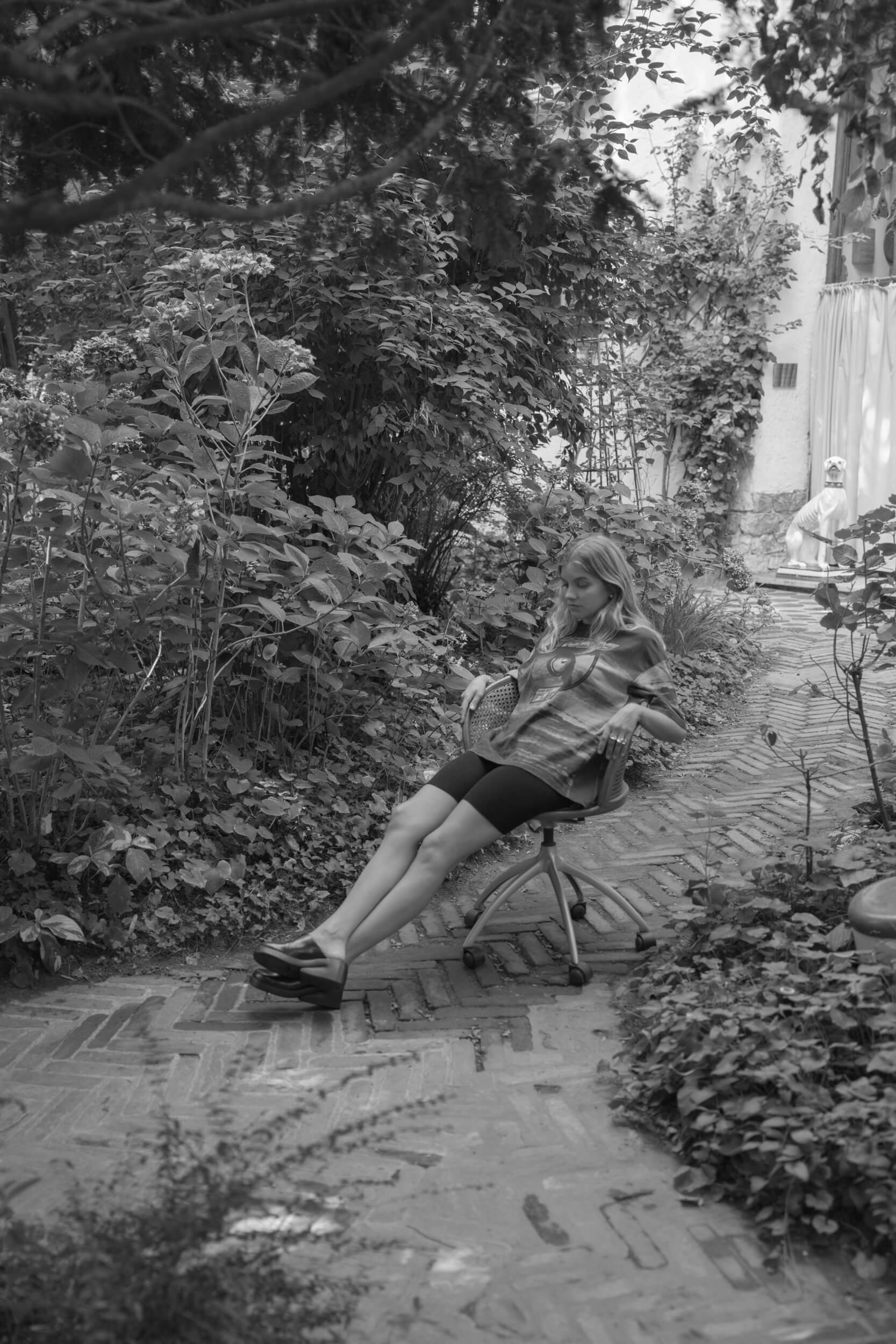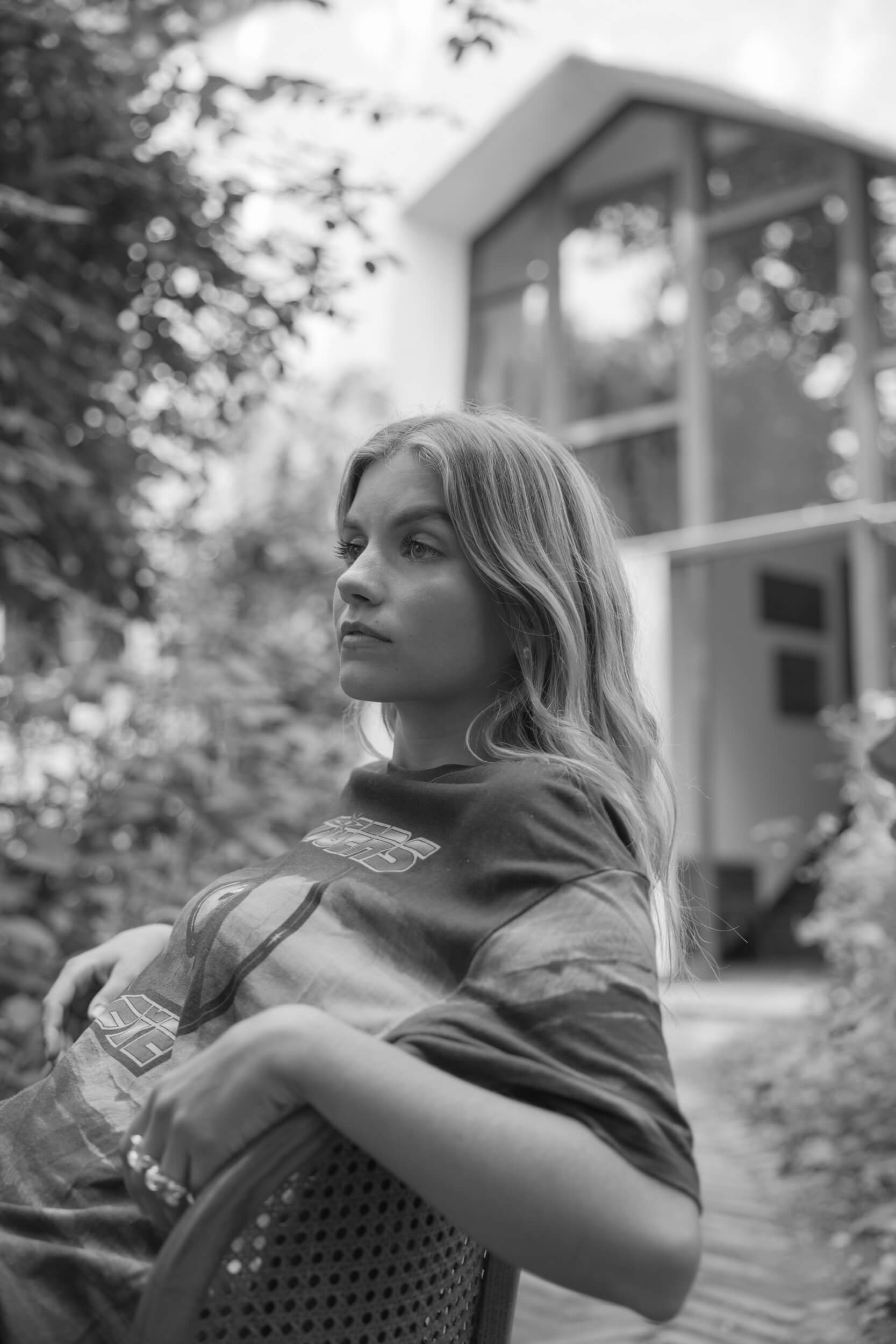 An epic fail on set.
On the set of "Amanda", when we had to shoot the scene of the trophies, where I had to take out my trophies one at a time and put them on the ground. It wasn't exactly a "fail", but it was a funny moment because it would take me at least half an hour to take all of those trophies out, even though in the movie it looks like I'm very fast. Moreover, the carton board where I had to put them wasn't solid enough, it was too soft, so the trophies would knock together making so much noise, and while I tried to make them stand on the floor, I would hear Carolina laugh, and see that Benedetta [Porcaroli] was also trying to hold back laughter. In the end, we didn't know how to handle the situation because everyone couldn't help but laugh.
Your must-have on set.
A bottle of water and the script, which is nice to have always at hand. Then, I also really care about feeling comfortable in the costumes I'm asked to wear.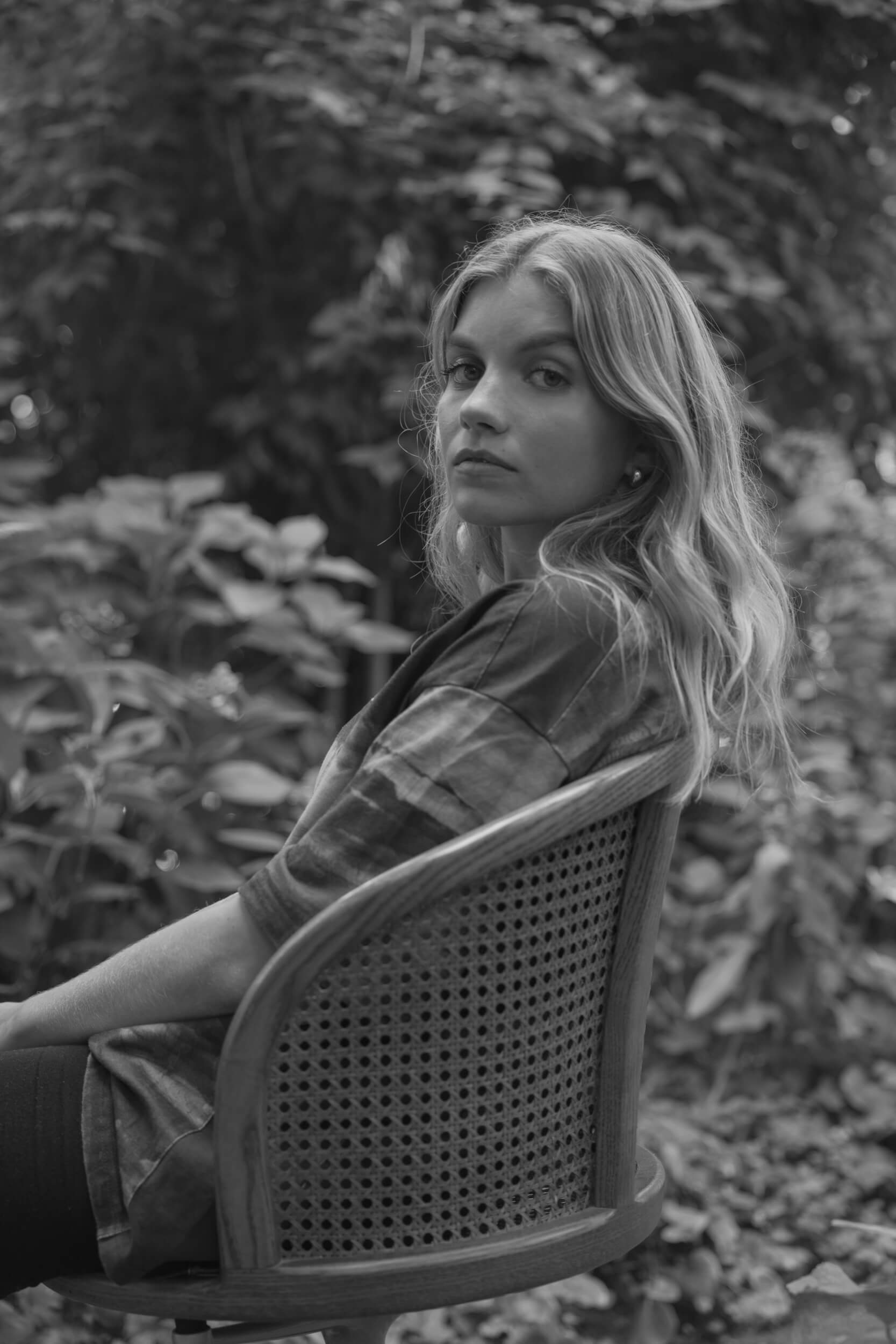 What's the bravest thing you've ever done?
I'm not a very brave person, but I love traveling, and I consider travel to be quite a brave thing to do. When I was 17, I went to Canada to study, then I've been in Denmark for three years, and in Japan for 6 months, even though, in the end, these are things that you do if you want to do them, and if you don't do them, it doesn't mean you lack courage. However, the journeys I've had have been my personal acts of courage because I generally don't like taking risks.
What are you afraid of instead?
Spiders, I loathe them. I'm also scared that one day I could find myself in a situation similar to the one Rebecca is in, locked in her bedroom for months.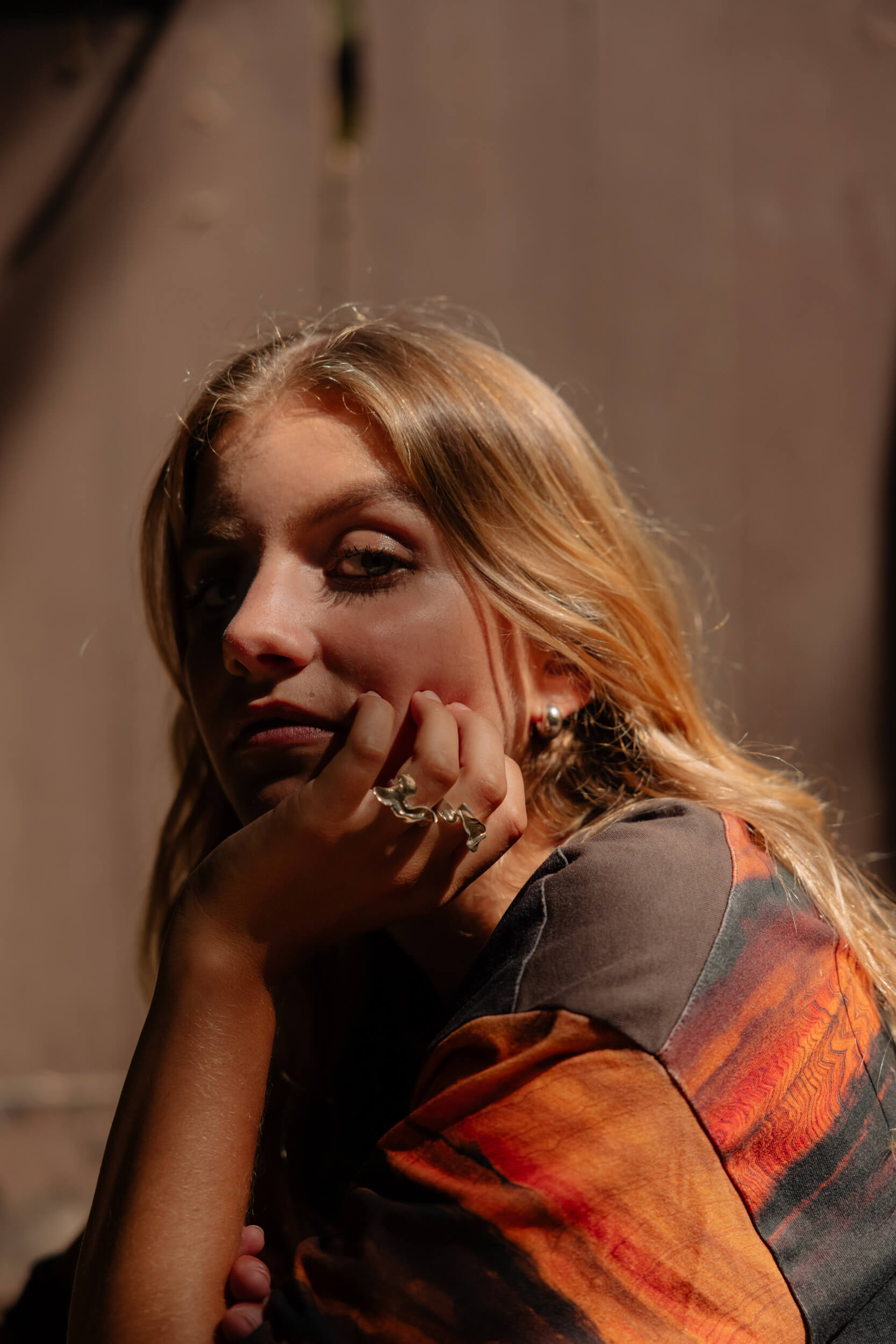 "I consider travel to be quite a brave thing to do"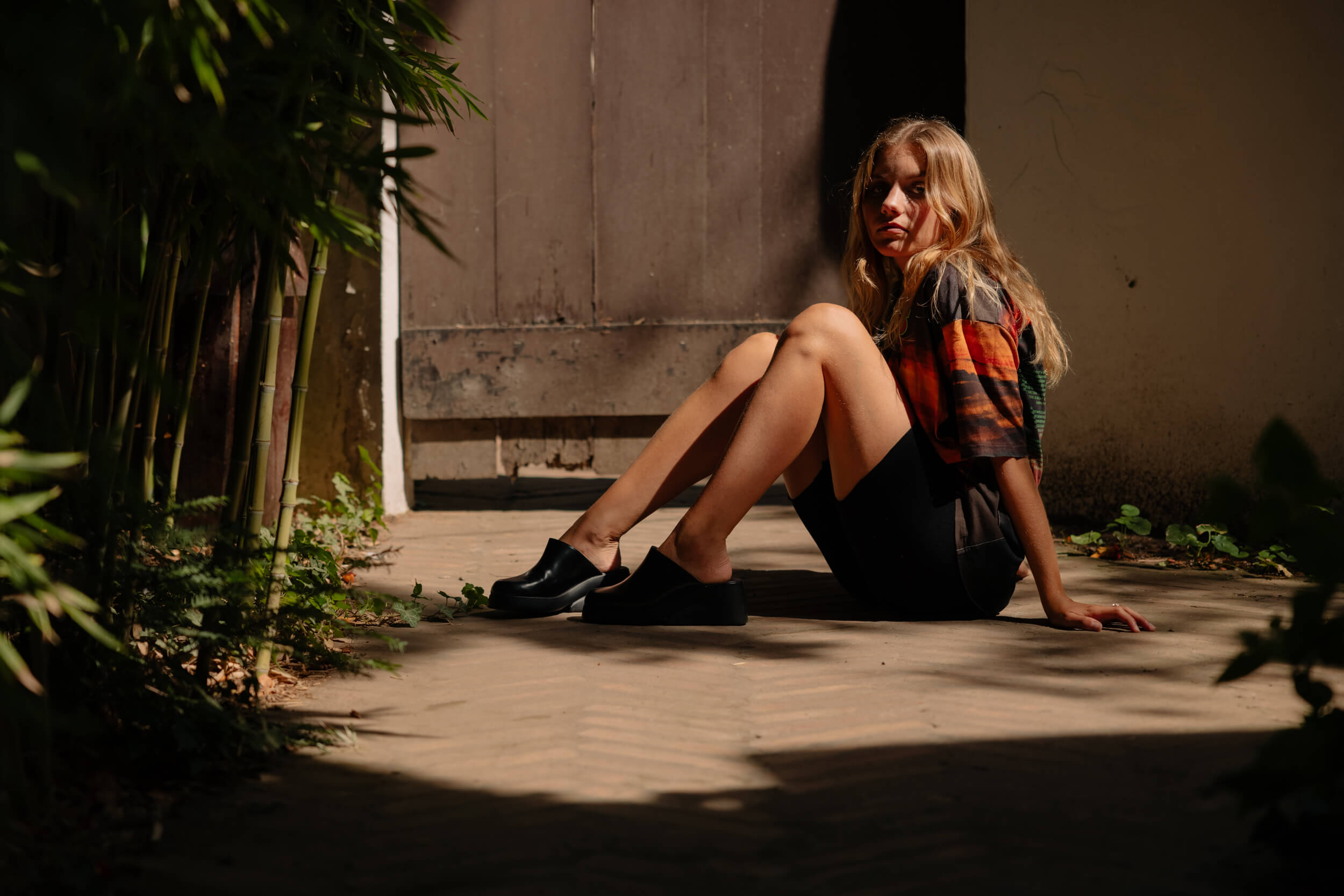 Your biggest act of rebellion?
I guess that to make an act of rebellion, you also need to be brave. I'm not, and I've never been ashamed of this. However, I'm a determined person, also in the movies, for example, when there are difficult things to do, and I'm also determined with my parents and my friends, but this doesn't mean I'm rebellious with them. It might also depend on my Danish origins, I'm a very calm person who almost always adapts to situations.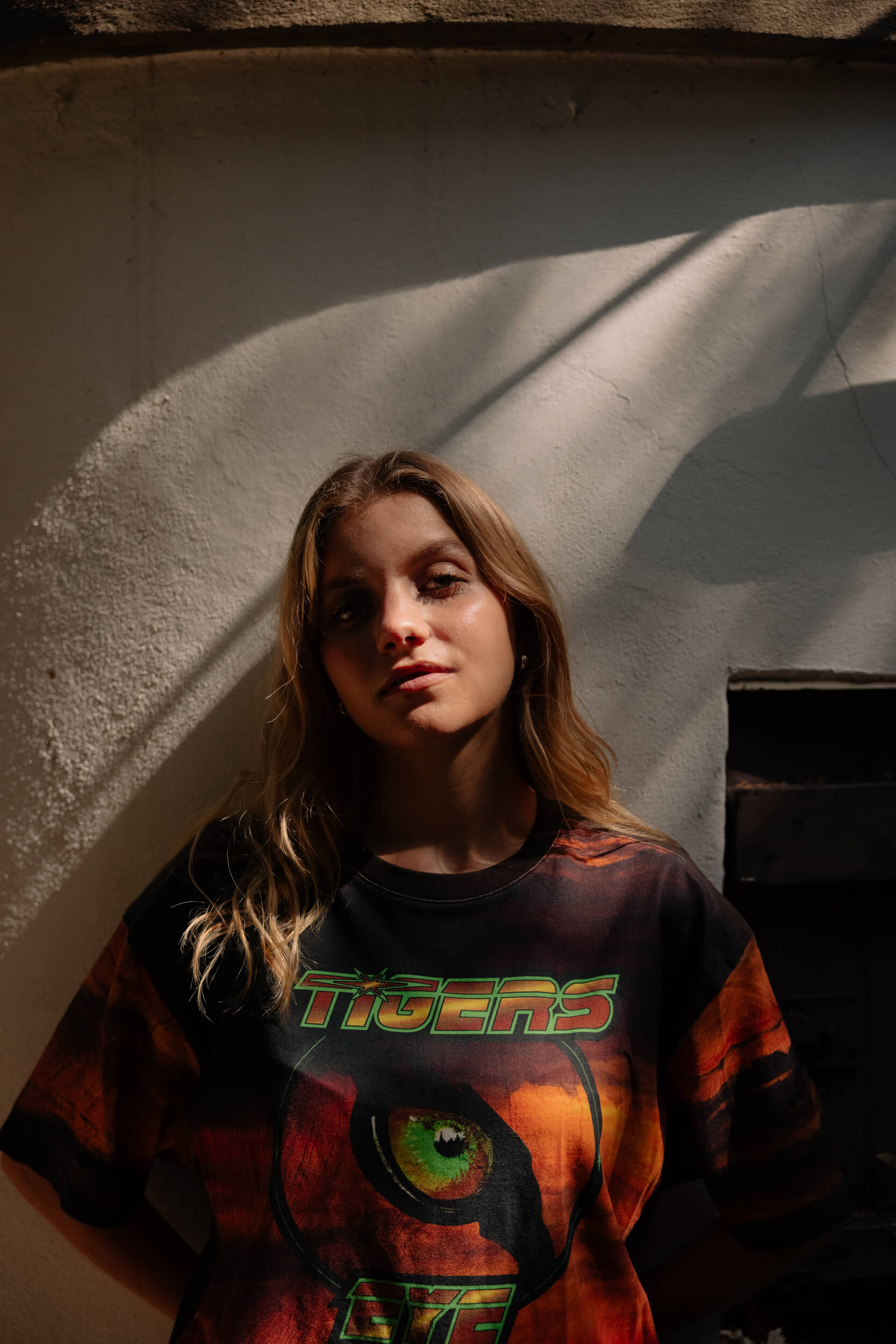 What does it mean to you to feel comfortable in your own skin?
It's hard because even if you feel so, there are always things you keep looking for, periods in which you feel insecure, for example at work, and so you find flaws and problems everywhere in yourself. However, I hope that everyone can feel comfortable in their own skin because there's no reason to feel anything else with ourselves, we only waste a lot of energy feeling insecure.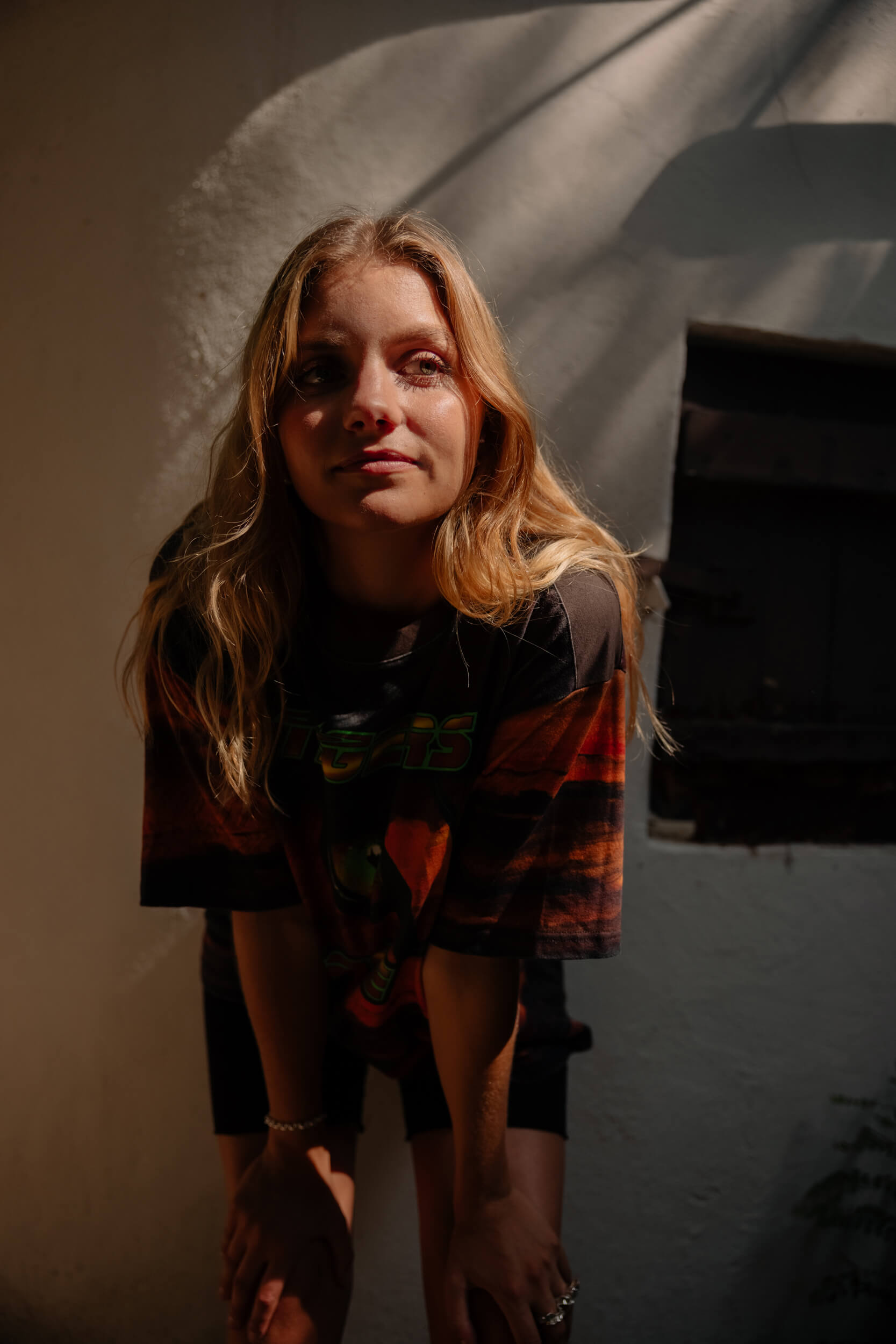 "…there are always things you keep looking for, periods in which you feel insecure, […] and so you find flaws and problems everywhere in yourself."
Your happy place?
My happy place is anywhere my sister is. Or the set, when I'm shooting a scene and the camera's on, and I feel very happy.