In the dynamic world of beauty, where trends evolve and innovations redefine the industry, there emerges a brand that goes beyond conventional standards to create a unique space for itself. Sweed, synonymous with elegance and style, has been a game-changer in the beauty scene, captivating the hearts of beauty enthusiasts worldwide.
From natural-looking false eyelashes to exclusive, vegan, must-have makeup products, Gabriella Elio, the Founder and brain behind the brand, unveiled how she made Sweed the go-to for all things glam.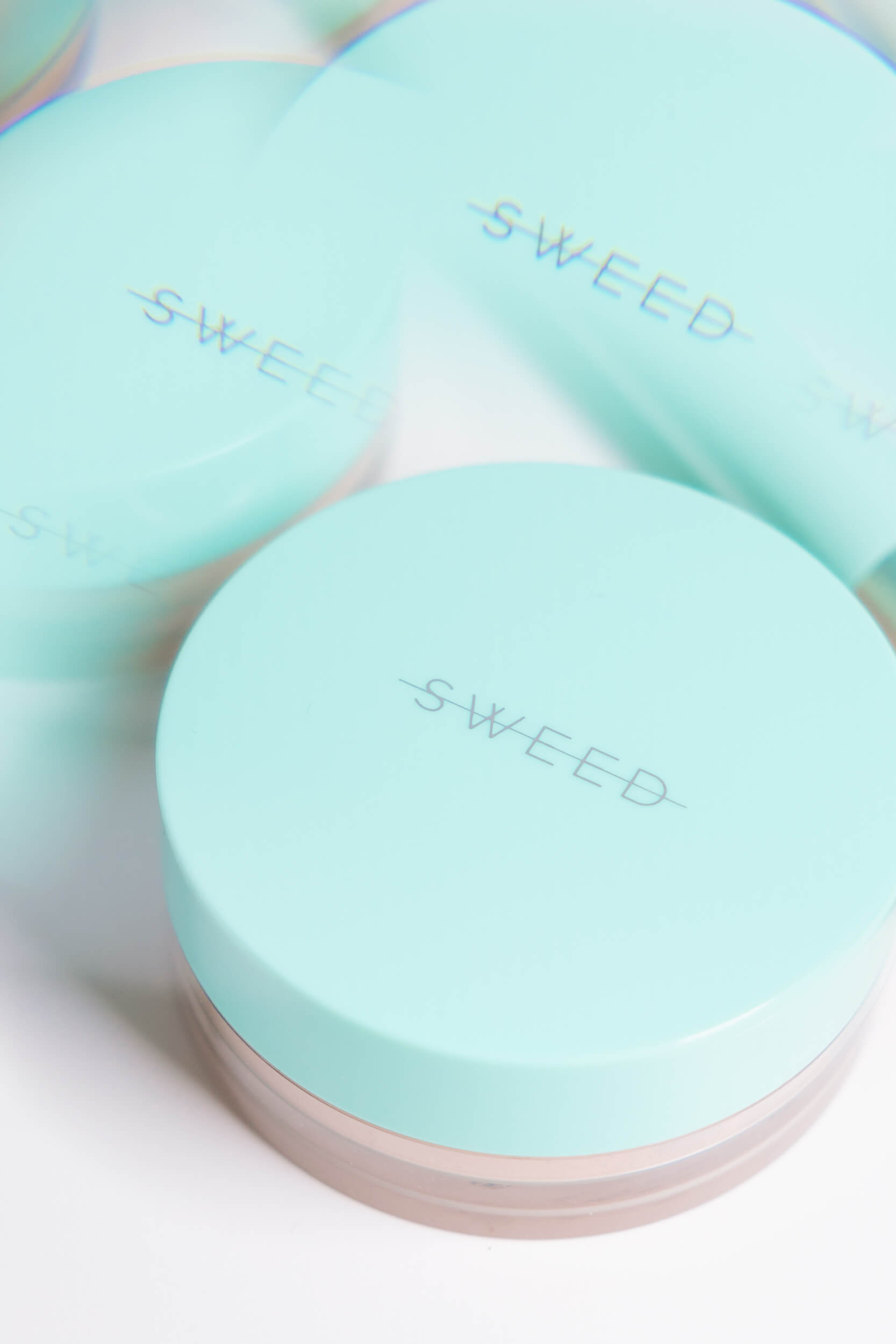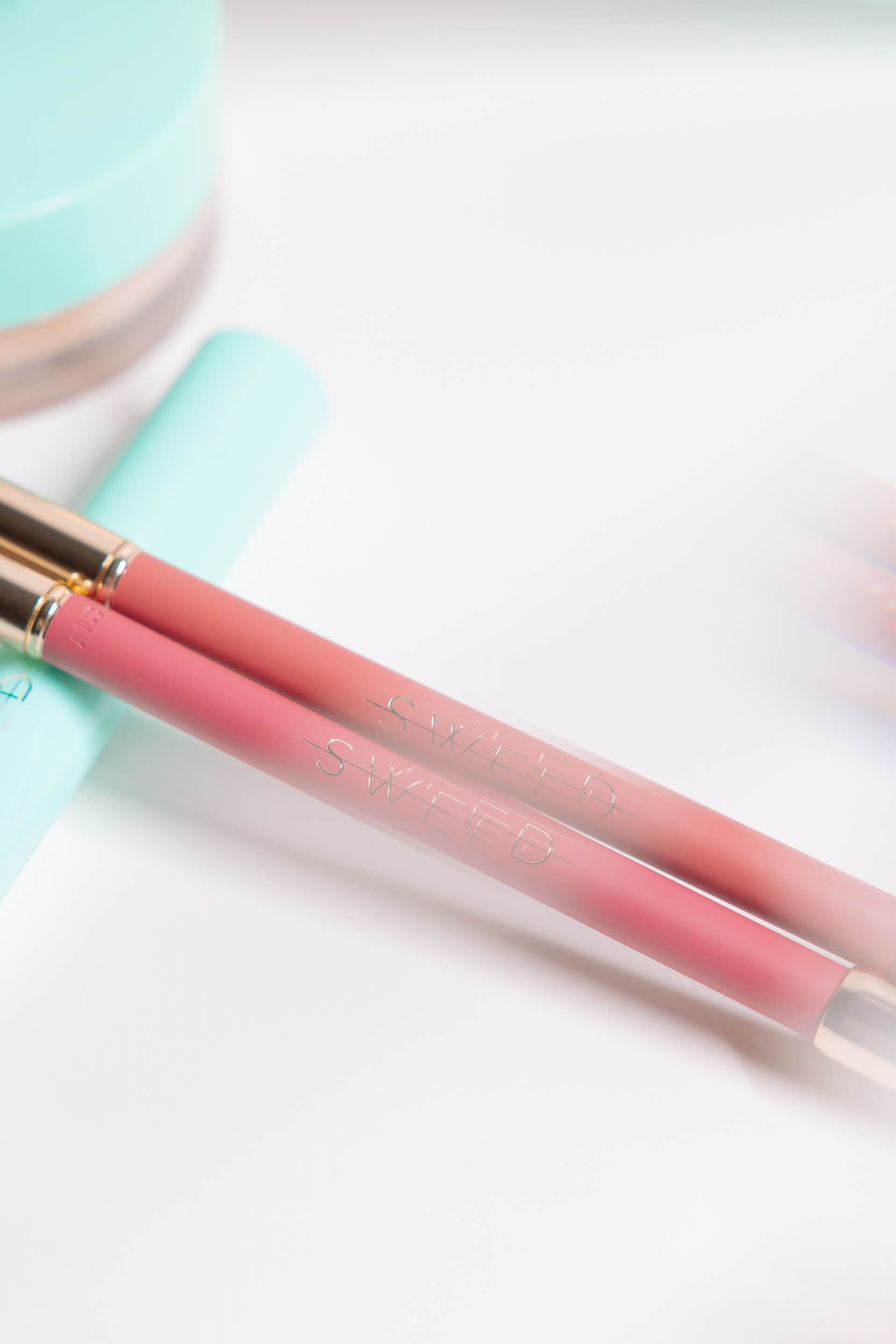 How did you first fall in love with the world of beauty?

I was very young when I would watch my mom put her makeup on. I remember she had a green lipstick which turned to pink when she put it on her lips, and so I discovered the mystery and magic around makeup. I was a kid, I was maybe 3 years old, so it started very early on.
Sweed is all about achieving the perfect no makeup-makeup look. How did you first come out with the idea of this brand and how has the journey been so far?

I started the brand with doing natural-looking false lashes, and all because I couldn't find good lashes in a market that was for a client who would buy their makeup at Chanel or Laura Mercier with the desire to still look like themselves. You know, the lashes in 2013 were still very fake, made for being on stage, but thought we needed to do something that good-quality, easy to apply, and that would look good on a person who doesn't like to wear a lot of makeup. That's how I got the idea, and ever since it's been a journey. Three years ago, I decided that I wanted to do makeup as well because customers and people were telling me, "You have so much experience and your makeup style is so on point you should do makeup around this style". So, that's how I came up with the idea.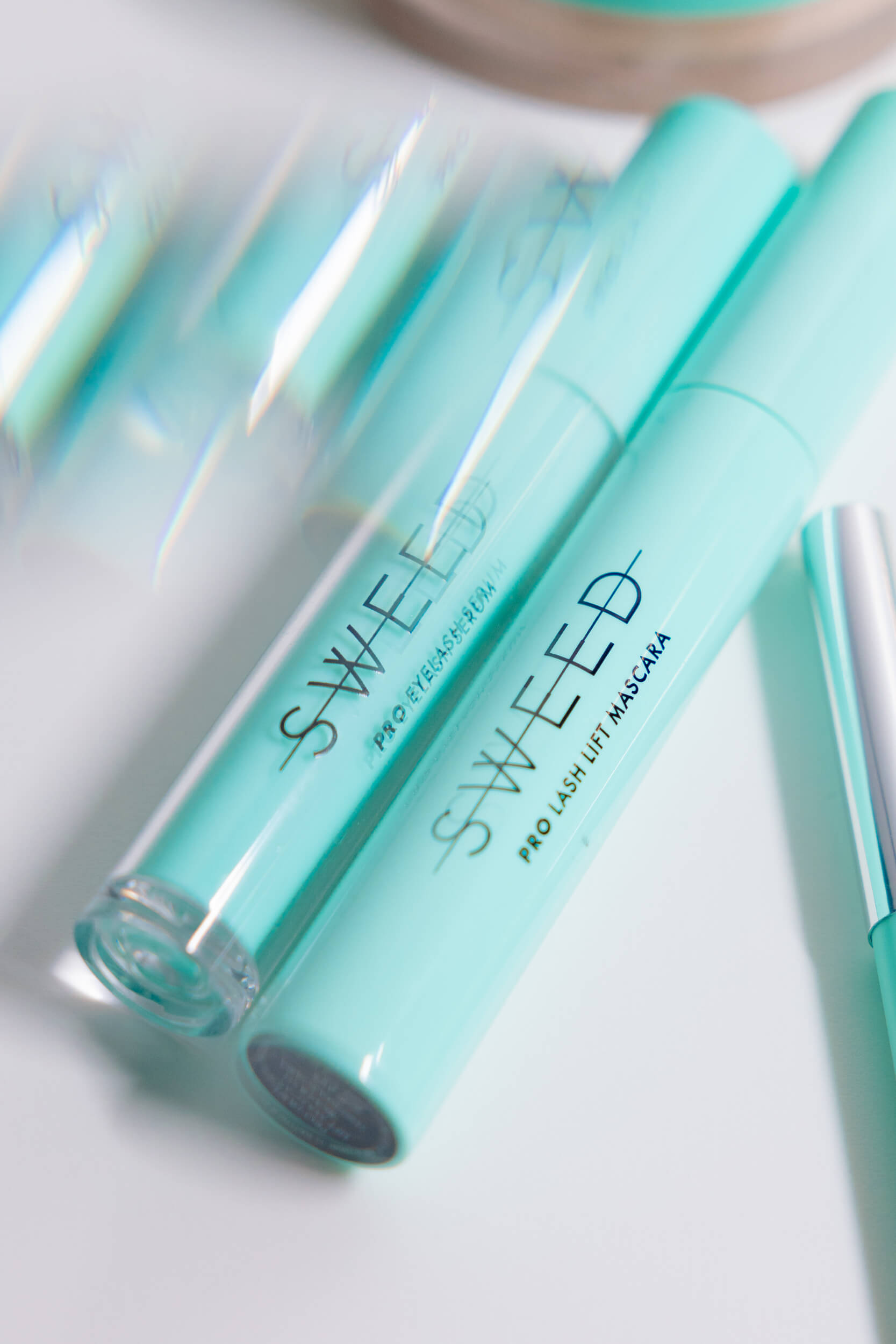 The close bond between Sweed and makeup artists is not only due to the high performances of the products, but especially for the fact that you are a makeup artist yourself. In what ways do you think Sweed products can be a useful tool for both professional MUAs and beauty lovers?

When I create the products, I always think about the professionals because we need to have a certain quality, and if professionals love it, we know that customers will love it, too. It all just goes hand in hand, I think, we don't do products only for "regular" customers, we do it for makeup artists, they go first, and that's how we keep the quality on top. If the quality is so-and-so, they won't use them, no matter how much the brand would pay them, because most makeup artists have a lot of integrity and they know quality, so you can't mess with them when it comes to it.
Have the reviews and impressions around Sweed impacted its growth somehow? How did you turn them into a useful tool to expand your brand?

I must say we're lucky enough to get a lot of good feedback, and I think word of mouth is the most powerful tool – we're a small brand, so we don't have big celebrities as faces of Sweed, but we have a lot of people who love the brand in a very genuine way; Giulia De Lellis for example, she's always posting about the Cloud mascara, or when Antonio used Sweed, it went viral, and I think  that's just because they love the products and it's something you can't pay to get. So, yes, word of mouth really is the most powerful tool and the best approval.
How do you think the beauty industry has evolved in recent years, and what would you like to see in the future?

We don't do photoshop on our images: I think it's also nice to see women of different ages and that women can have wrinkles and that's okay. Even when you look at my pictures, you can see there are lines here and there. We think it's better to just leave things as they are, and I want people to see the result of the product. Plus, we want people to feel like they can recognize themselves, and we don't want to create an illusion of a girl who doesn't exist. I feel like when you look at beauty images, you can hardly ever recognize yourself, when I walk around in a department store, and see all these big campaigns, I realize that no one looks like these people.
We want to be an example of how to change that, so I think that's one thing I would like to see different. Also, for us it's very important to be vegan as a brand and to have a clean list, and we work on that as much as we can. Our work with Billion Baby Turtles, for example, makes an impact: we can't save the whole world, but it's still something, and whatever you can do to contribute to a better world, why not do it?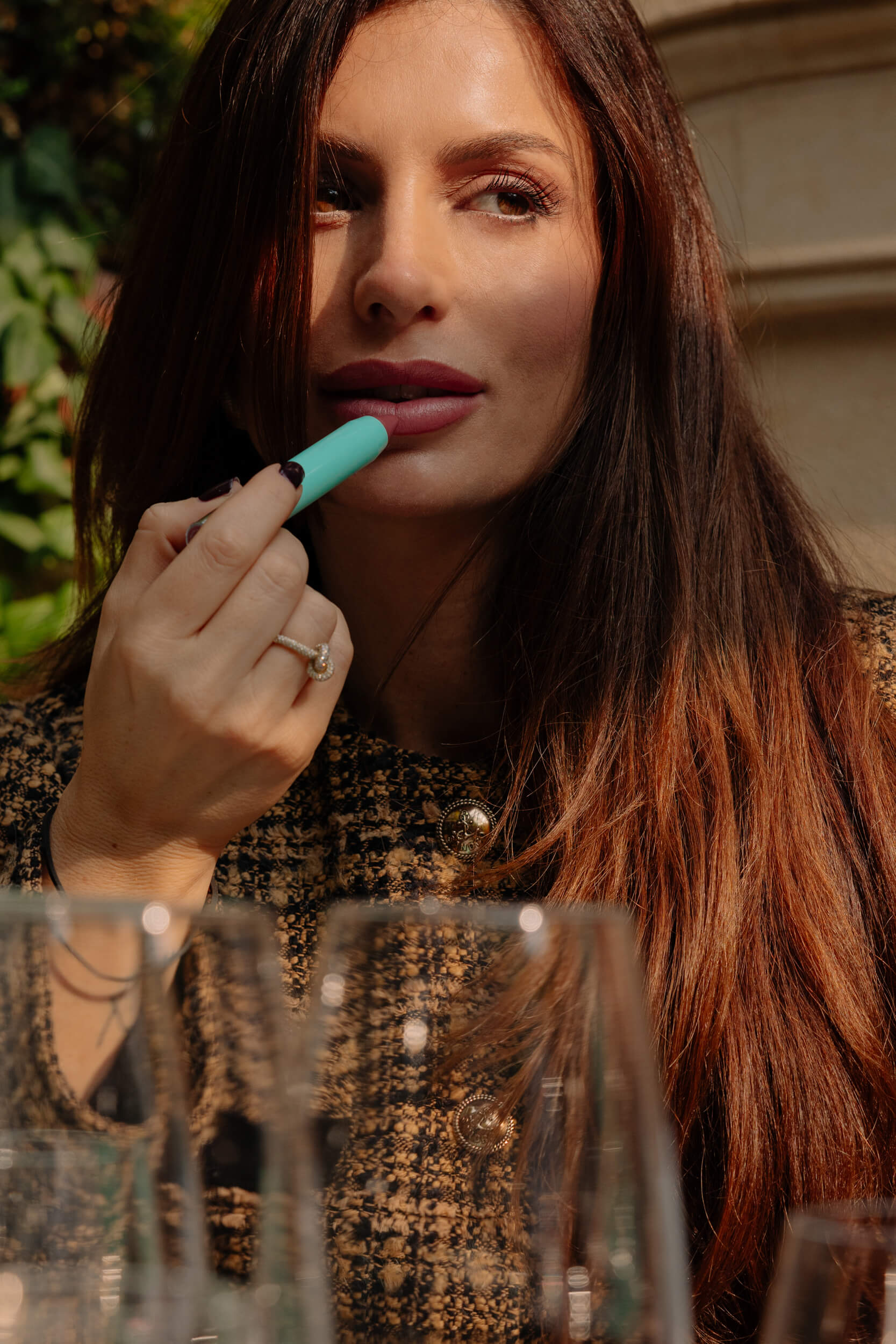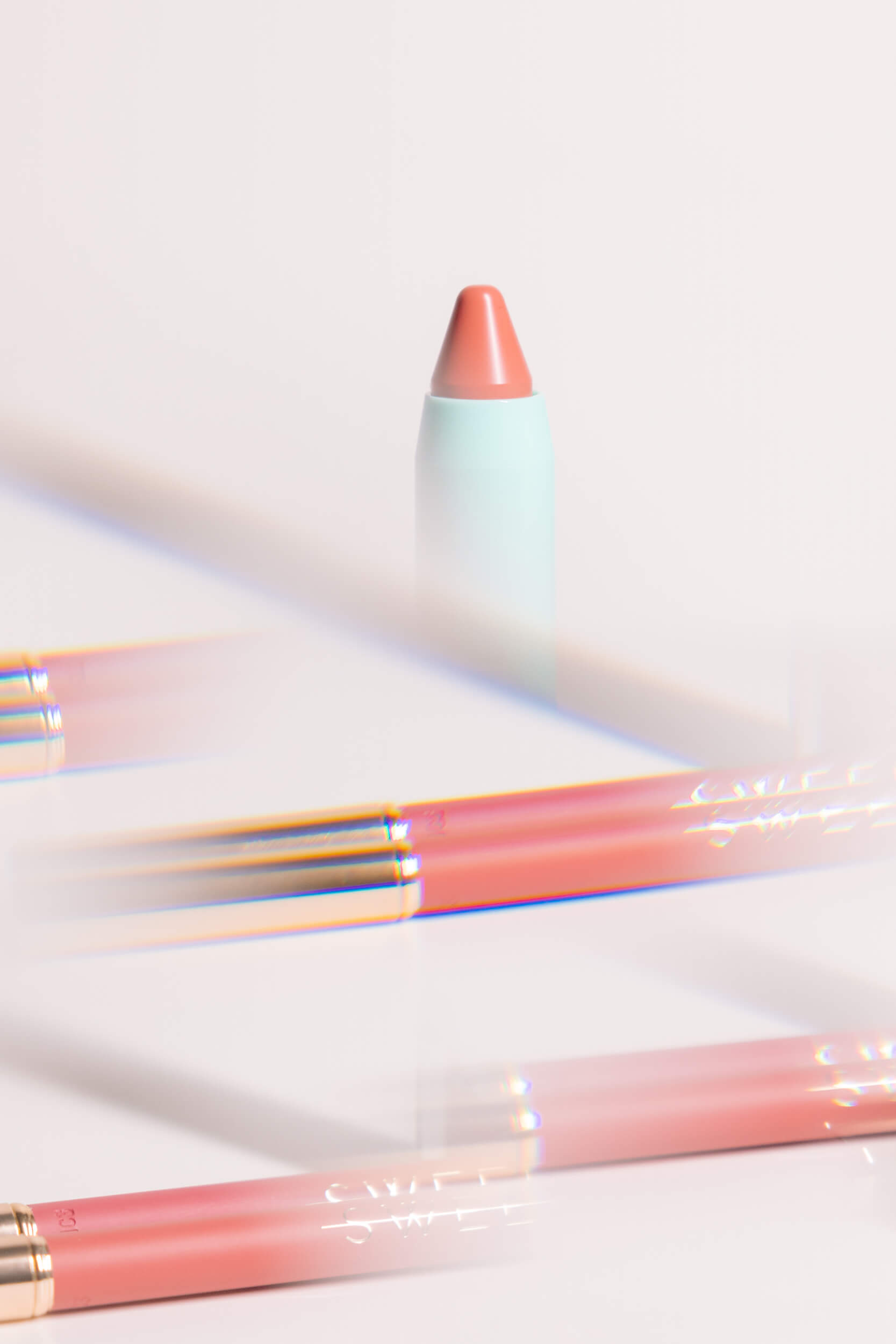 "we don't want to create an illusion of a girl who doesn't exist"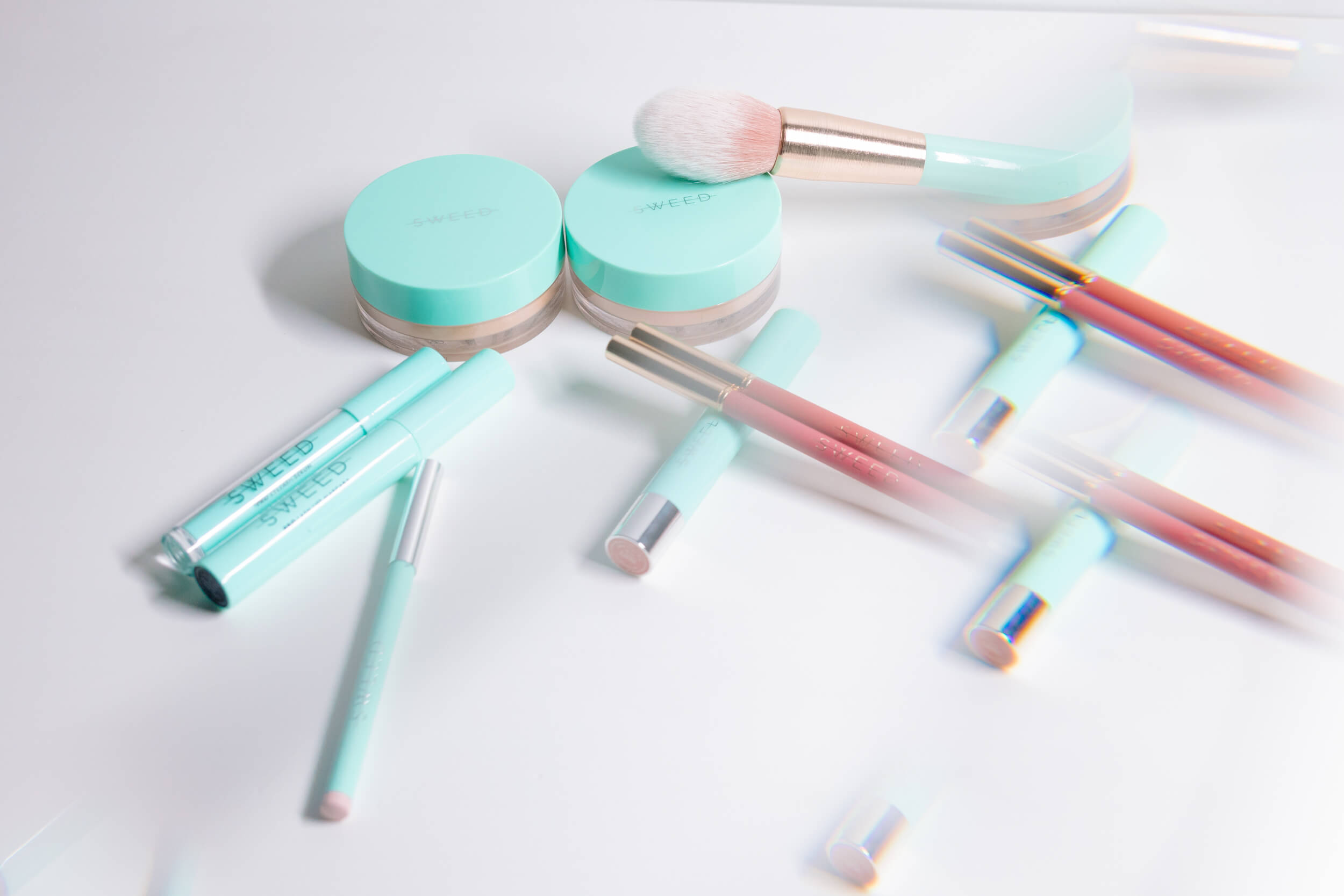 Of course, baby steps.
What's the Sweed product that everyone should include in their kit and why?

I think it's our Eyelash Serum because it's such an easy step to get long and beautiful lashes. I personally don't use mascara on a daily basis, for example, I only use the serum and then curl my lashes. So, the serum is really good, but also another product that is newer to the Italian market is the Miracle Powder, which works like a filter on the skin and you don't need to use any foundation because it is like a foundation and you get a non-makeup makeup effect. What is also good with our Miracle Powder is that skin can breathe, as it's free from talc, so I'd truly recommend it. It's a skincare product at the end of the day, it gives you a beautiful glow, so you get a lot of things in one.  
On Sweed's website, we read: "Gabriella's motto is: "Look like yourself after a 2 weeks' vacation – glowing skin, lush lashes and full of life." What gives you the inspiration to be at your best every day?

I think it's about the small things in your daily routine, like the little things you do to have those small highlights in your life and be the best version of yourself.
I love to do long walks in nature, at least 20 minutes out to escape, and that's enough for me. All of the small things you do for yourself makes an impact also on the rest of the people around you. For example, I drink a lot of water, I do my walks in nature, I read deep books and get new inspiration. Other than that, if I do my 5-minute morning makeup routine – which includes the miracle powder, a bright pencil, lash-curling and a quick lipstick – I feel happier and more self-confident.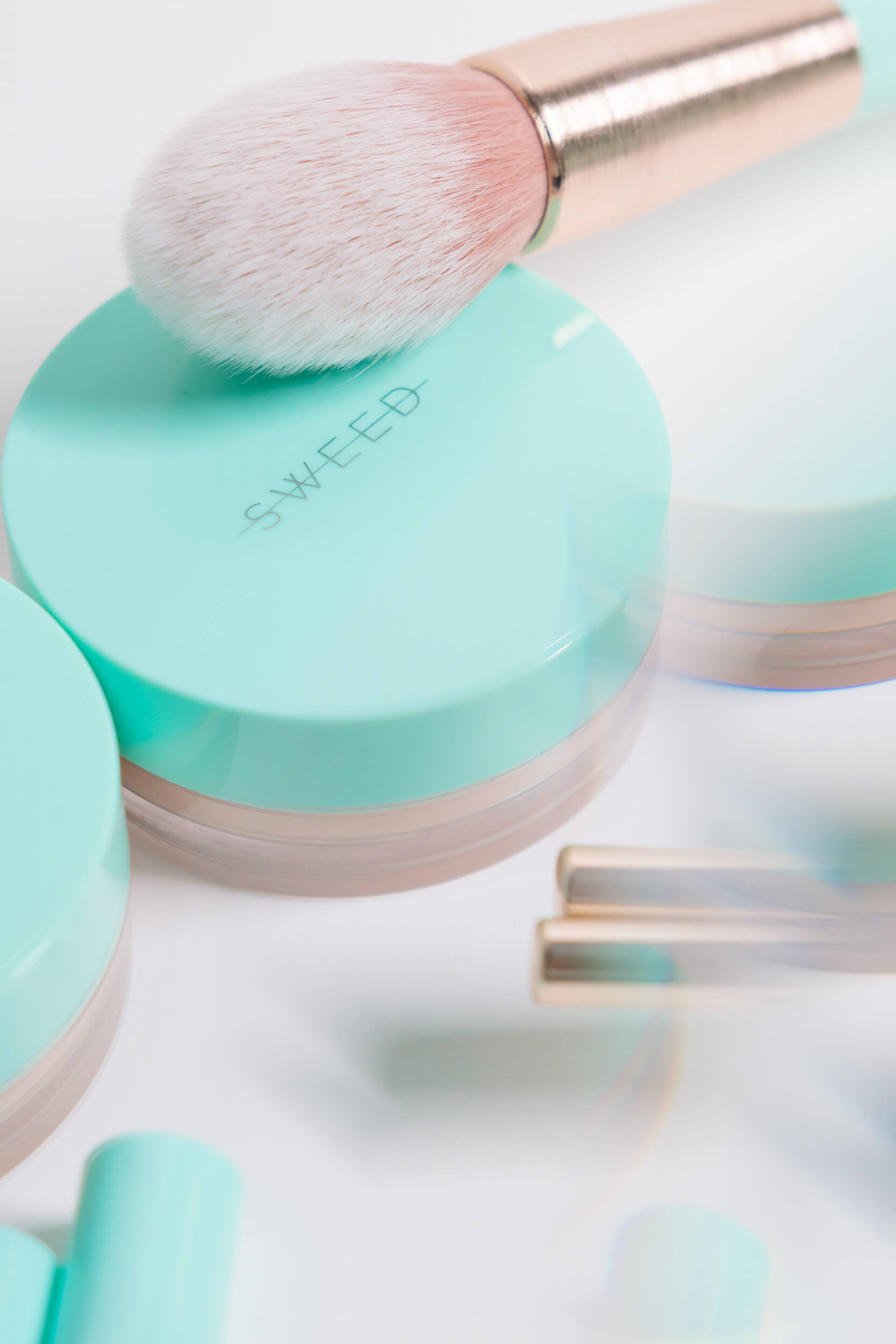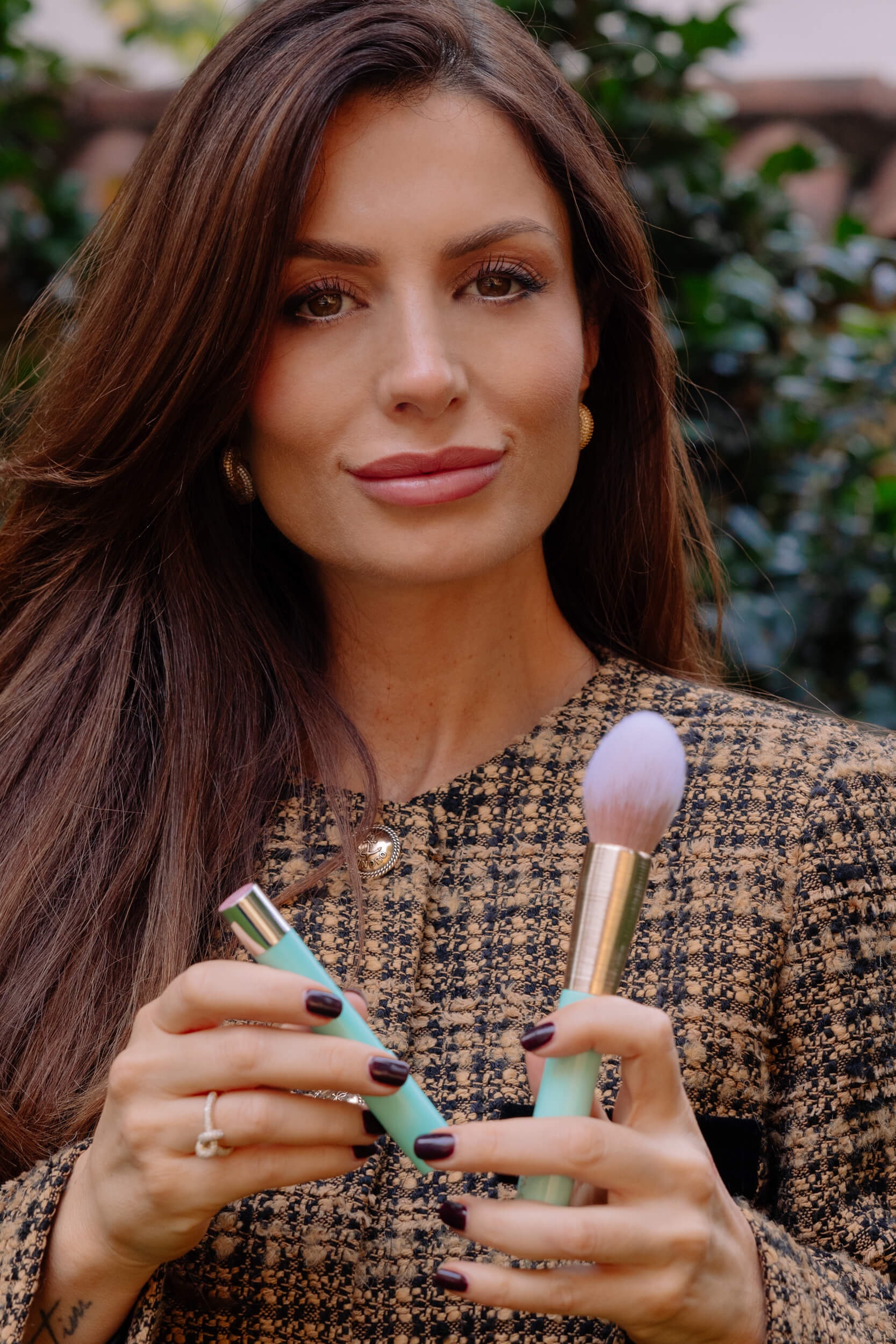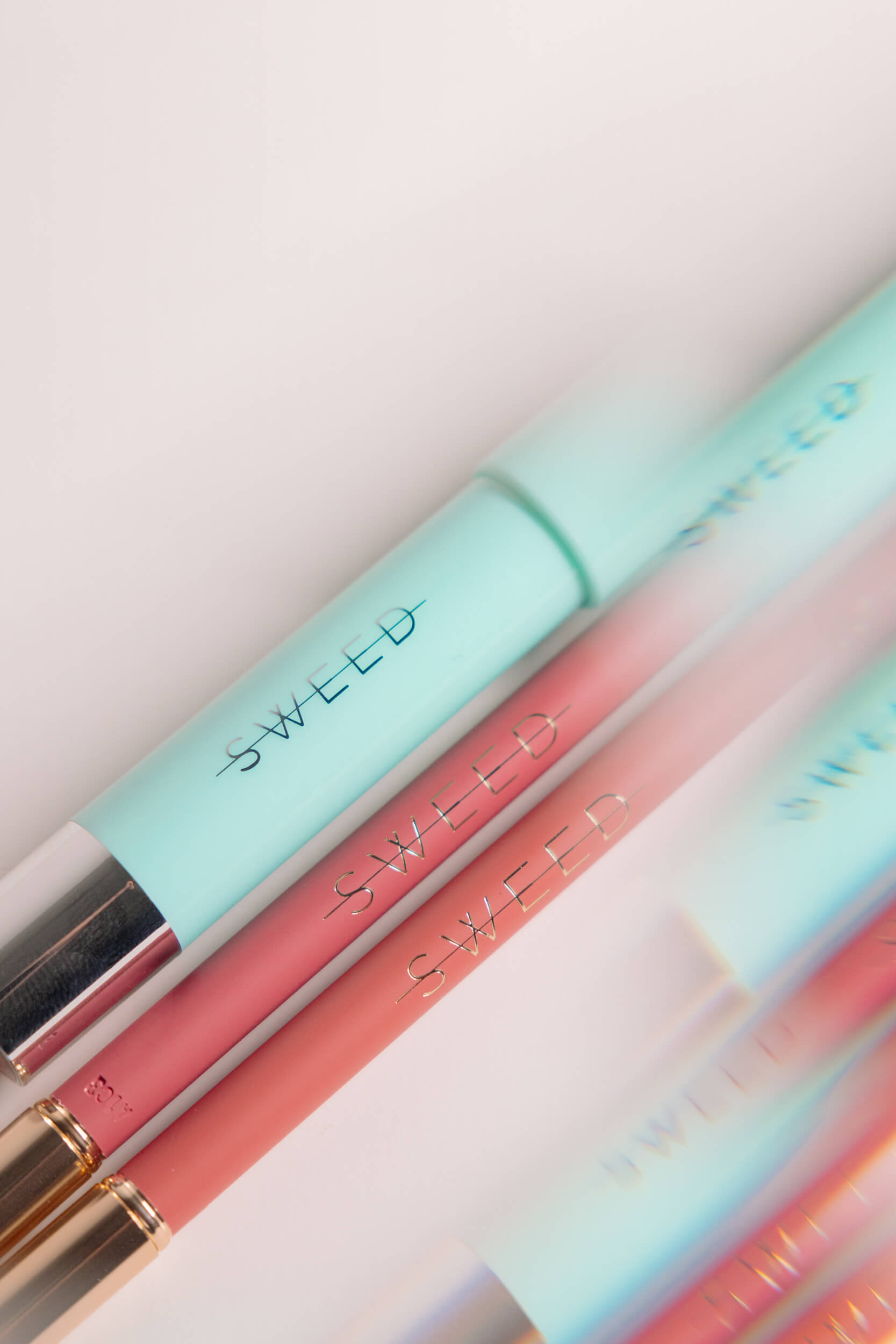 As a makeup artist, is there a beauty trick that you could share with us?

I think the Bright Eye Pencil is the ultimate trick. I'm very red inside of my waterline, for example, but the bright eye pencil makes my eyes look bigger, more awake, so I truly love that.
What is your special routine when you feel the need to take care of yourself?

I think it really is all about the walks in the nature, spending some alone-time, reading. I think it's important to do things for yourself, and I really believe that all things go hand in hand: you know, you don't wake up with perfect skin, you need to feel good, to eat well, to be careful because everything is impactful if you want to obtain a certain result.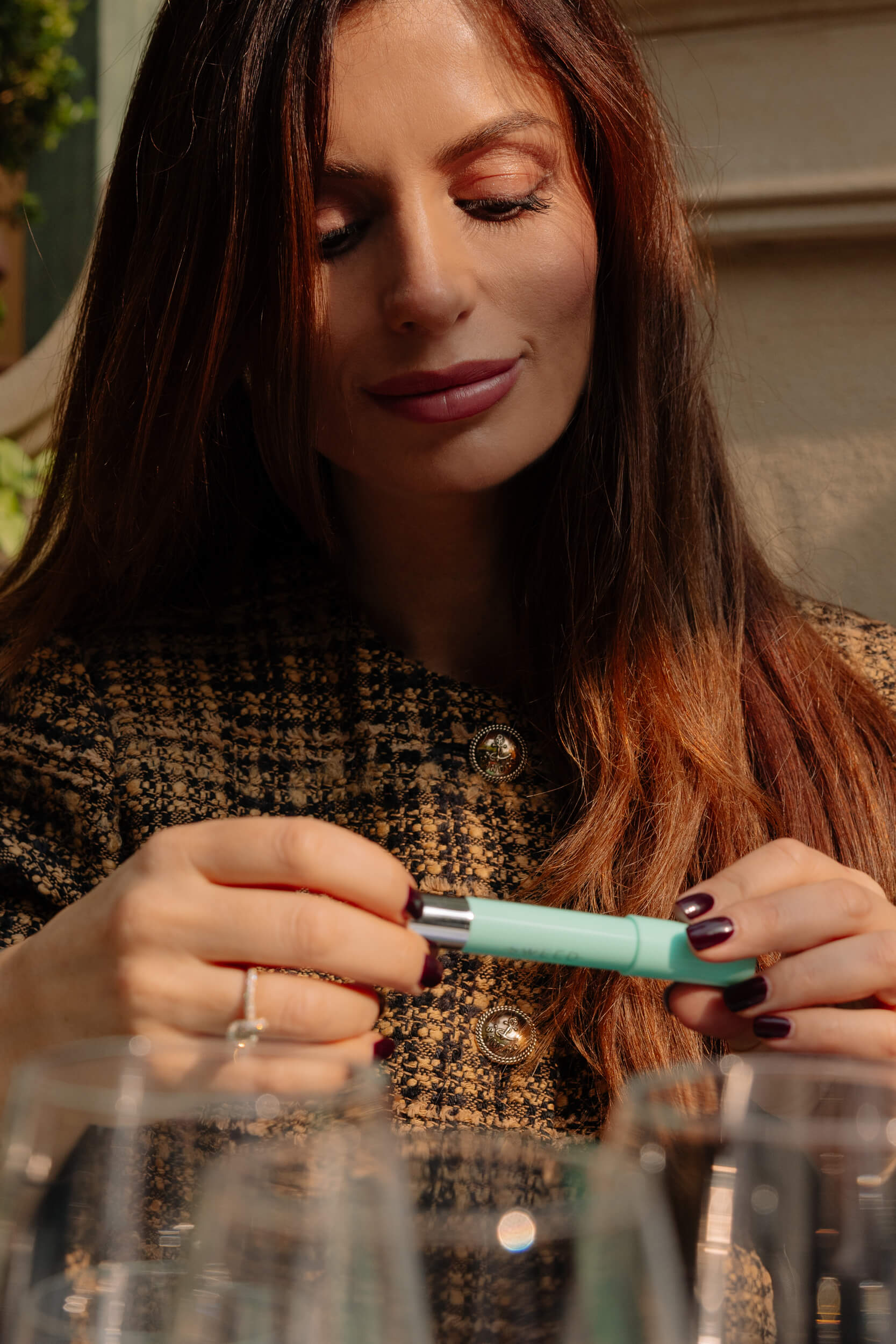 "It's important to do things for yourself"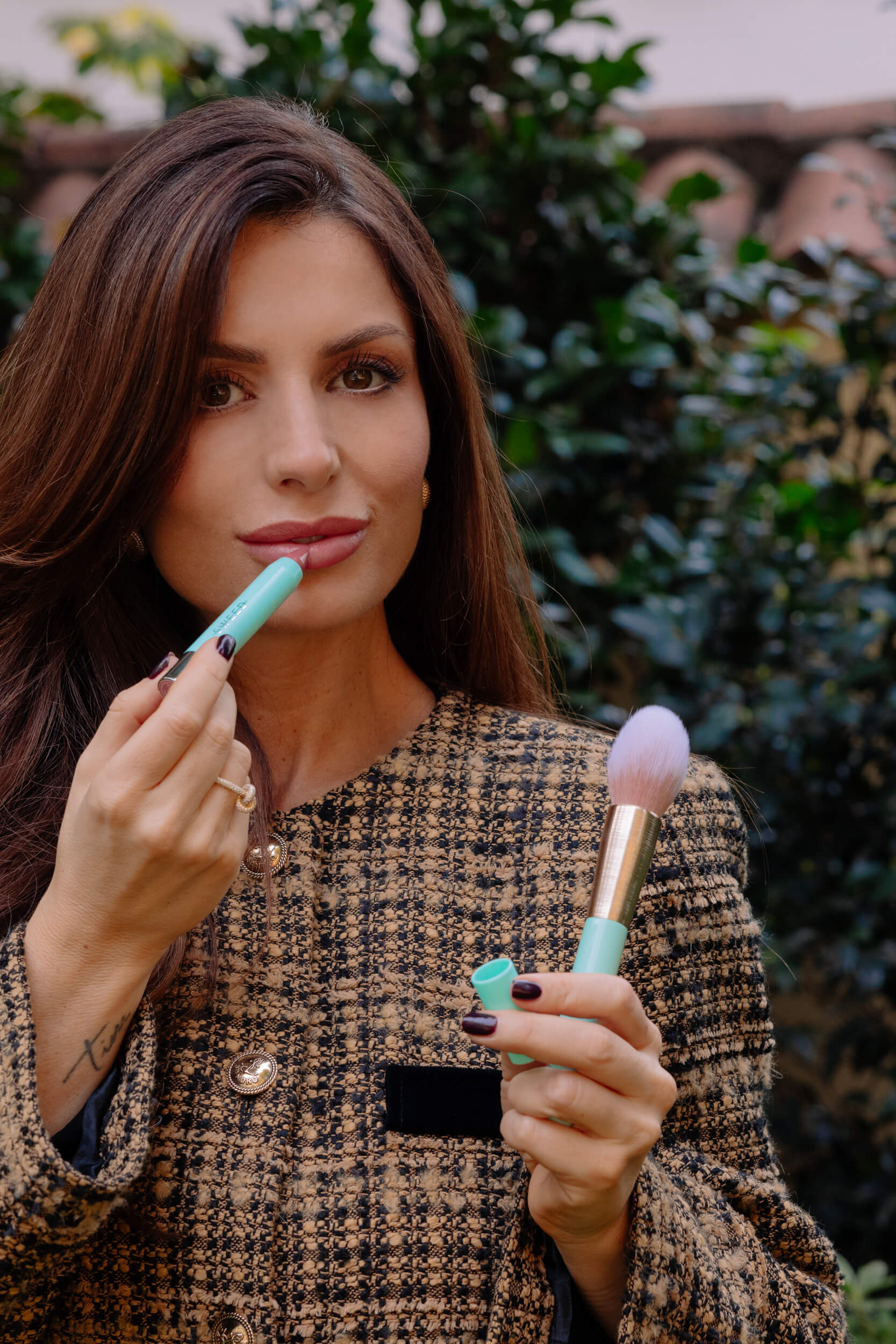 What does feeling comfortable in your own skin mean to you?

Nowadays, it feels like the world is sort of filtered, just like Instagram and social media in general. But we're nothing like Instagram, we're real people, we're humans. We need to accept ourselves, and work on what we have, stay positive and see all the good things because it's so easy to focus on negative things or compare yourself with whatever you see on social media. I think that if you're happy with yourself and try to be positive, it can be life-changing. You shouldn't try to change yourself, but rather be happy with what you have, and this also goes for life in general. There's nothing wrong with wanting more, but there are also things you can't really change, so you should learn to cherish what you have. 
What's the bravest thing you've ever done?
I went on a hike around Mount Everest for 10 days. It was intense but also super cool. I was in a remote place, very far away from everything, very disconnected. Seeing how other people lived was an incredible experience, even just to walk around in nature and experience the world, which sometimes feels super big and sometimes very small. I loved to approach different cultures and get to know them and experience and understand them: it made my heart bigger and it made me more curious to see more.
I also sailed with some friends in Colombia, which was also another unexpected thing for me to do, but I love to do these kinds of cool trips in the nature.