A passion for comic books, something that many people have in common, but it is a particular comic book "Utopia" that will bring together a group of young adults burdening them with the dangerous task of saving the world. Among these young adults, we find Alice played by Farrah Mackenzie to whom we asked about this new Amazon Studios series, "Utopia" and how she fell into the shoes of Alice, a character so different from her as a person.
While she excitedly waits for the script for the second season there is just one worth that describes "Utopia" for Farrah: "Binge-worthy." So, let's dive into it!
What is your earliest cinema memory?
My earliest cinema memory would have to be watching "The Nightmare Before Christmas" at the El Capitan Theatre. It has been a tradition since!
What was your first reaction when you read the script of "Utopia" and the first question you asked about it?
My first reaction was something along the lines of, "Oh my gosh this is so crazy!" But also, "I can't put this down! I must keep reading!" The first question I asked was, "When can I read season 2?!"
How did you approach your character, Alice? And how did you create a connection with her?
I approached my character as a shy little girl who needed to adapt to many big changes made in her life. I created a connection with her by putting myself in her shoes and finding commonalities between the two of us.
Did you watch the 2013 British-version before filming?
I did not! Only because Gillian Flynn told me not to, so that I can create an original character without any influence. However, I am looking forward to watching it.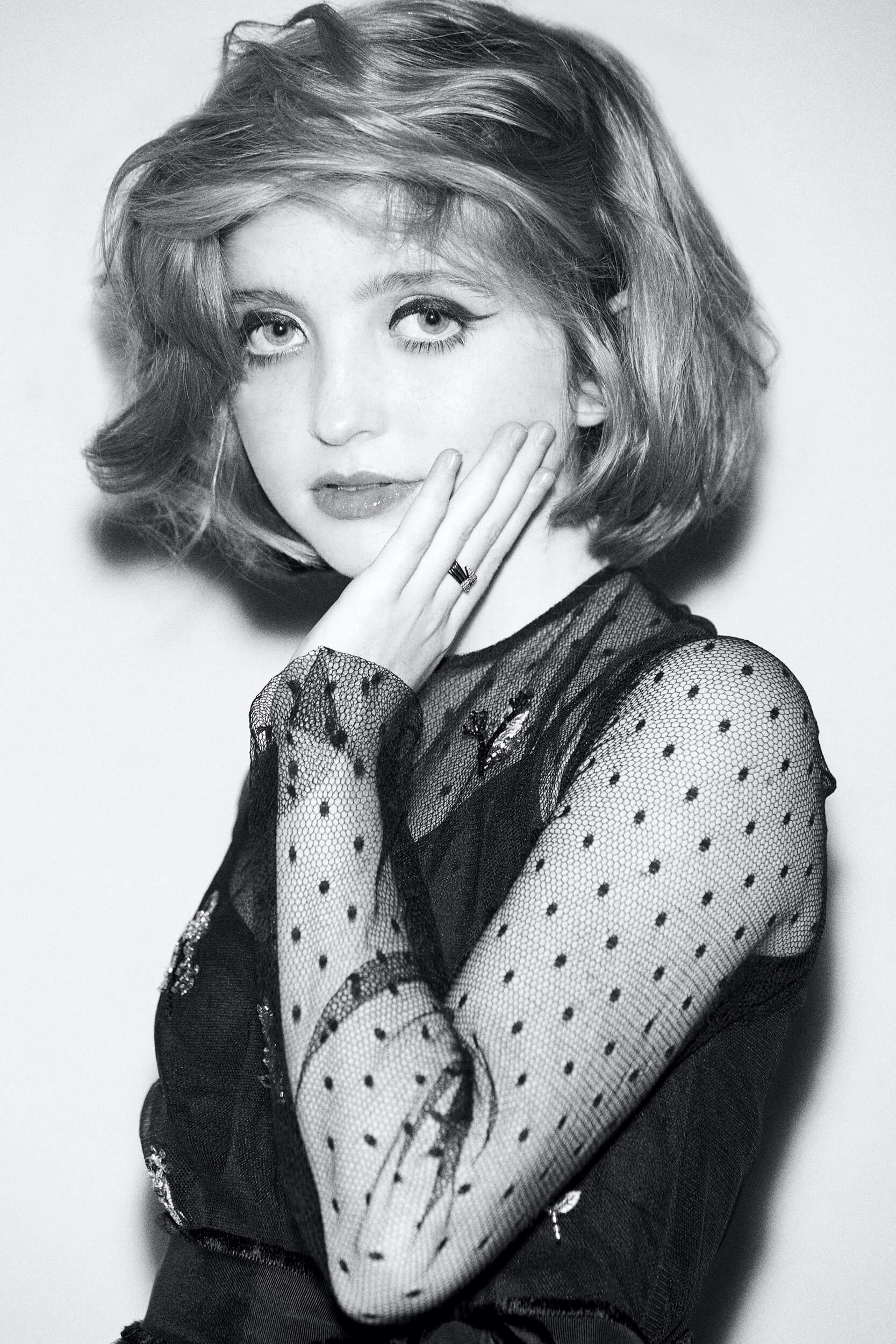 "I created a connection with her by putting myself in her shoes and finding commonalities between the two of us."
And how did you work with the rest of the cast to build your relationships on the screen?
Some of the cast members and I, scheduled dates, movie nights, and hangouts to just have fun and build our friendships. This helped while filming because it allowed us to have chemistry on screen.
What were the challenges of this role and how did you overcome them?
The most challenging thing about playing Alice was that she did so many things that I have never done and is a completely different person than I am. I overcame those challenges by imagining how I would be in her shoes and those circumstances.
How would you describe "Utopia" in one word?
Binge-worthy!
The last TV series you've binge-watched?
"Stranger Things."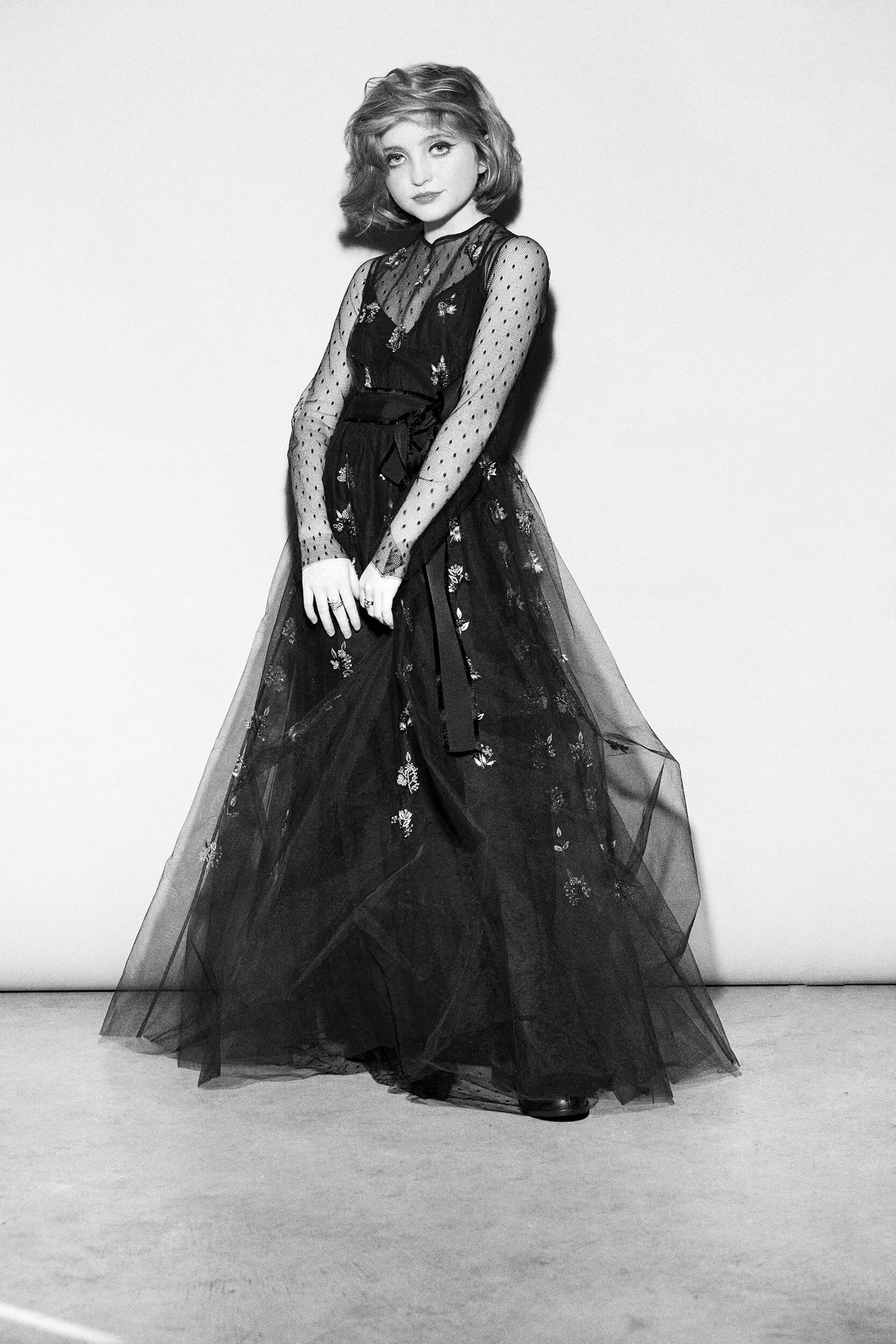 Are you a fan of comic books? If yes, which is your favorite?
I've actually never been interested in comic books but I had such an amazing time playing a character and working on a show that involves comic books!
What stories do you dream to tell?
I'd love to be able to tell people that I went sky-diving or that I went swimming with pigs in the Bahamas.
Your must-have on set:
It was always the book "IT" by Stephen King.
An epic fail on the job:
While we were rehearsing a stunt where I slap Jessica Hyde, I ACTUALLY slapped Tessa Anderson (Sasha Lane's stunt double) by accident.
The most beautiful thing while filming "Utopia":
The best experience was definitely making life-long friendships and bonds with the cast.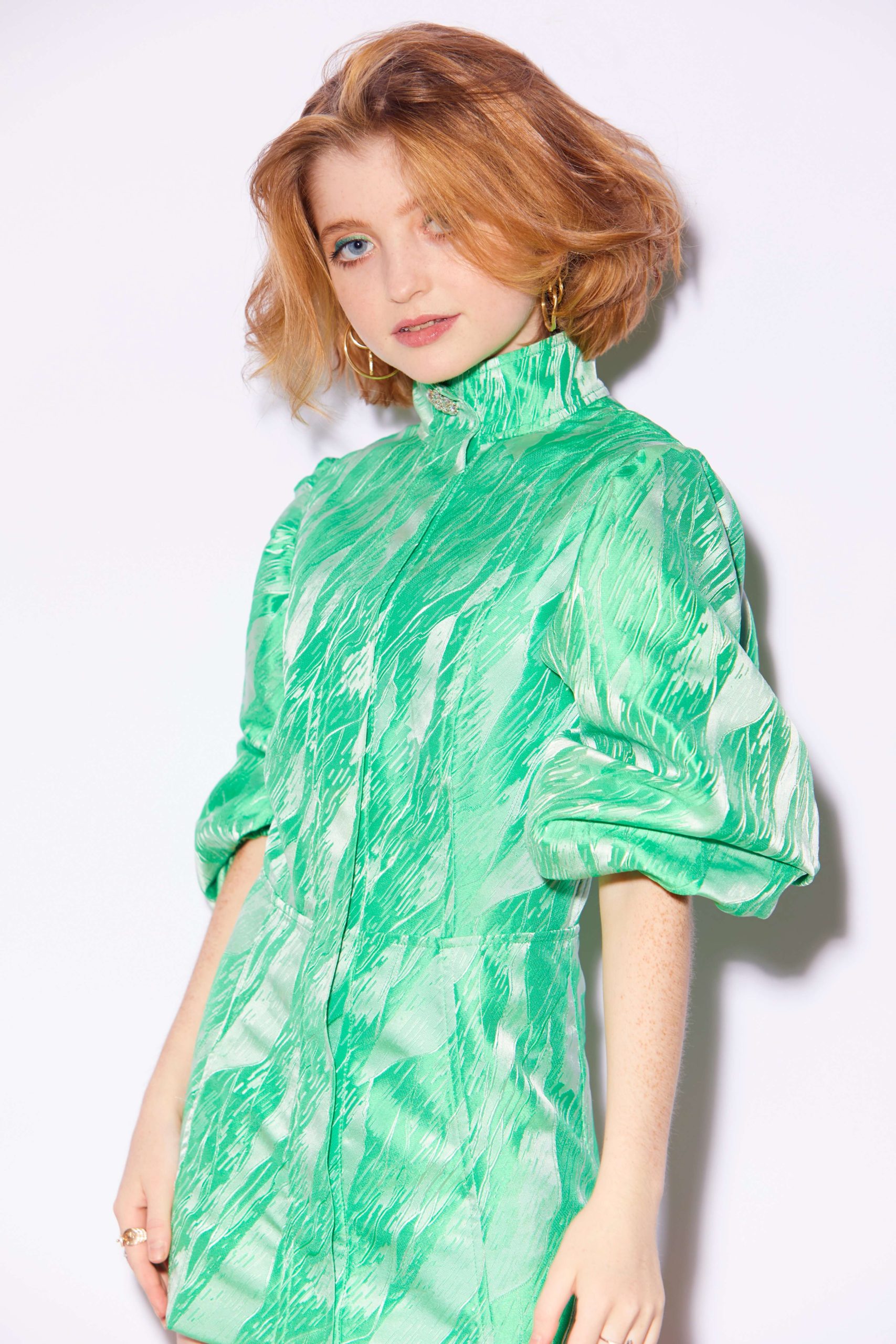 What's the bravest thing you've ever done?
The bravest thing I've ever done would be going on a huge and steep zip-line in Catalina, CA.
When do you feel the freest?
I feel the freest when I am performing! Whether that be in front of a camera or on stage.
What's the last thing you discovered about yourself?
The last thing I discovered about myself is that I HATE high school online!!
What's your happy place?
My happy place is when I'm writing.
Writing takes my mind off things and helps me to relax. Whether it's writing a made-up story for fun or in a diary, writing always tends to make me happier.
What's next for Farrah?
Well, hopefully season 2 of "Utopia!!"
Photos by JSquared Photography
Make-up by Anton Khachaturian
Hair by Stephanie Hobgood
Styling by Laura Sophie Cox