"A young woman stepping back from the noise and seeing the big picture": this is how she describes what the Disney heroine Mulan did in snowy China. But little does she know that this is also what she has done over the course of her journey from girlhood to womanhood. A modern world Irish heroine in her way.
From the "Harry Potter" saga to a published memoir, Evanna Lynch has learned to grant herself the permission to wear many hats, but never all at once. This interview has been a blessing and a lesson in many aspects, and one piece of teaching has stood out for sure: it takes baby steps to be able to honor your creativity and practice productiveness on your own terms, with one supreme goal – being authentic. And it's not really a matter of moods, but rather a way to feed the heightened sensitivity of empaths like her. Because this is what "being present" in the world means. This is what being fully hearted is.
Our chat with Evanna has been one of a kind: she's opened up with us in a way that's showed not only a professional, creative soul but also an extraordinarily profound and loving human being, who second-guesses her role in the society and on the planet with no trace of selfishness inside.
Over the course of her career, from the "impressive-sounding" label of actor by which she's been locked away at a young age, up to learning to validate her creativity "in whatever medium she shows up", Evanna has explored with us her journey towards the practice of cherishing visceral experiences and keeping out her insecure teenage self as much as possible. That's how she's begun to embrace aerial hoop, the noble art of manifesting, and humanly-named fish; that's how she's become "genre-less".
In the past few years, her healing journey and a genuine need to connect with people have led her to experiment in a couple of brand-new fields: writing and vegan beauty advocacy. With the aim to fight against humanity's broken relationship with nature, she co-founded "Kinder Beauty" alongside Daniella Monet and Andrew Bernstein: to get people closer to the best cruelty-free brands in the beauty industry, and make vegan, cruelty-free beauty products more easily accessible. Now, in 2021, she's published "The Opposite of Butterfly Hunting: A Powerful Memoir of Overcoming an Eating Disorder", a book born out of her frustration with the many mediatic false versions of a story that only she can tell for what it really is.
The time is now for Evanna to tell the original tale in the truest terms possible: with her own words.
And we can't wait to hear it.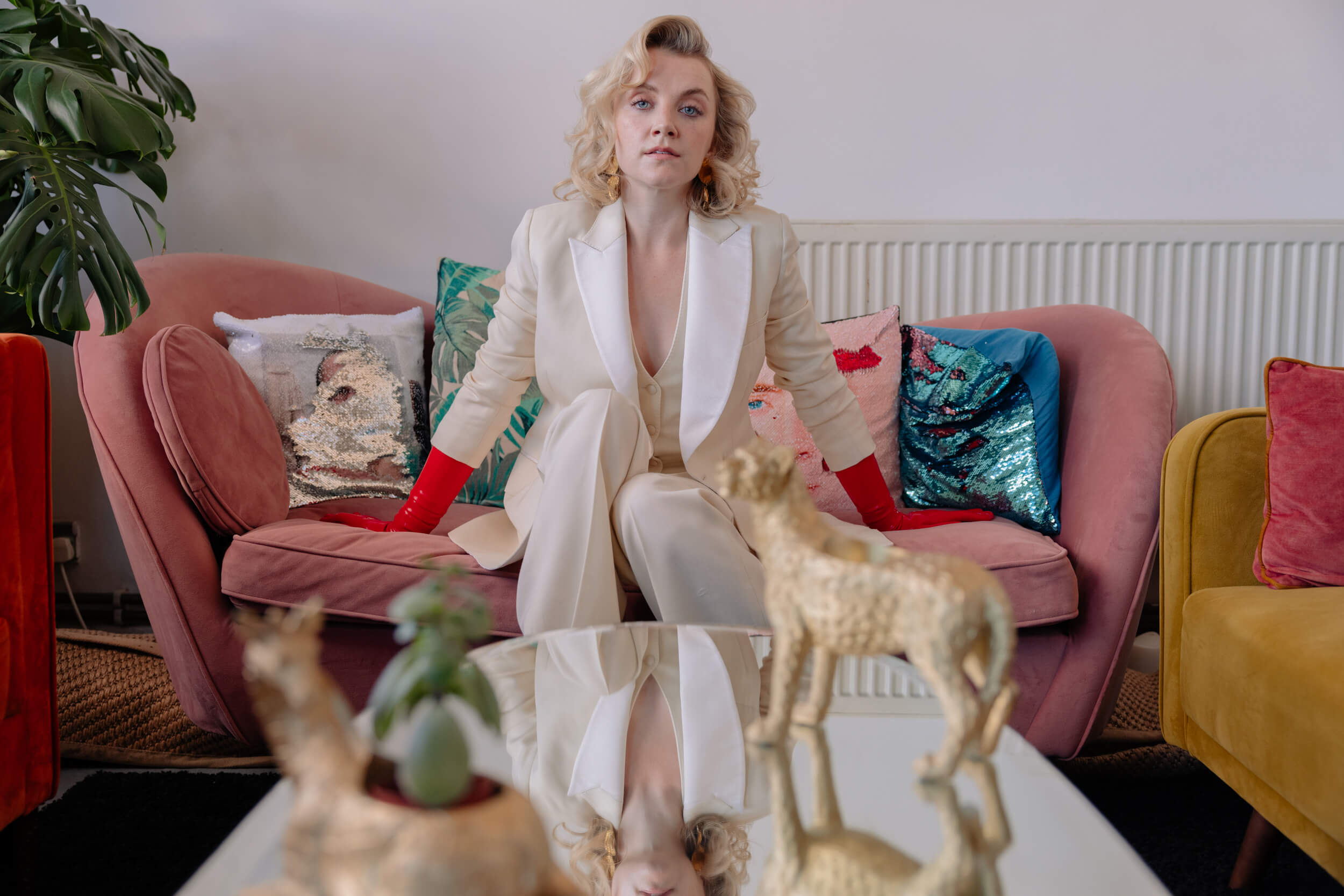 What is your earliest cinema memory?
The one of which I have the most vivid memory was seeing "Mulan" in 1998 in cinemas. I feel that one of the greatest blessings of being a 90s kid was having the chance to see those iconic movies of the Disney Renaissance period on the big screen; it created these truly epic cinematic experiences that would not be repeated. I'll never forget the effect of the scene on the battlefield, this vast expanse of snow and a sea of soldiers just hurtling down the mountain towards Mulan and her meagre crew. I remember feeling so overwhelmed with fear and dread that this beloved character was about to die. It was such a powerful moment to take in because it was an example of a young woman stepping back from the noise and seeing the big picture, defying her authorities and choosing to honour her own instincts instead.
I didn't understand it in those terms at the age of 7 but that film woke something up inside me.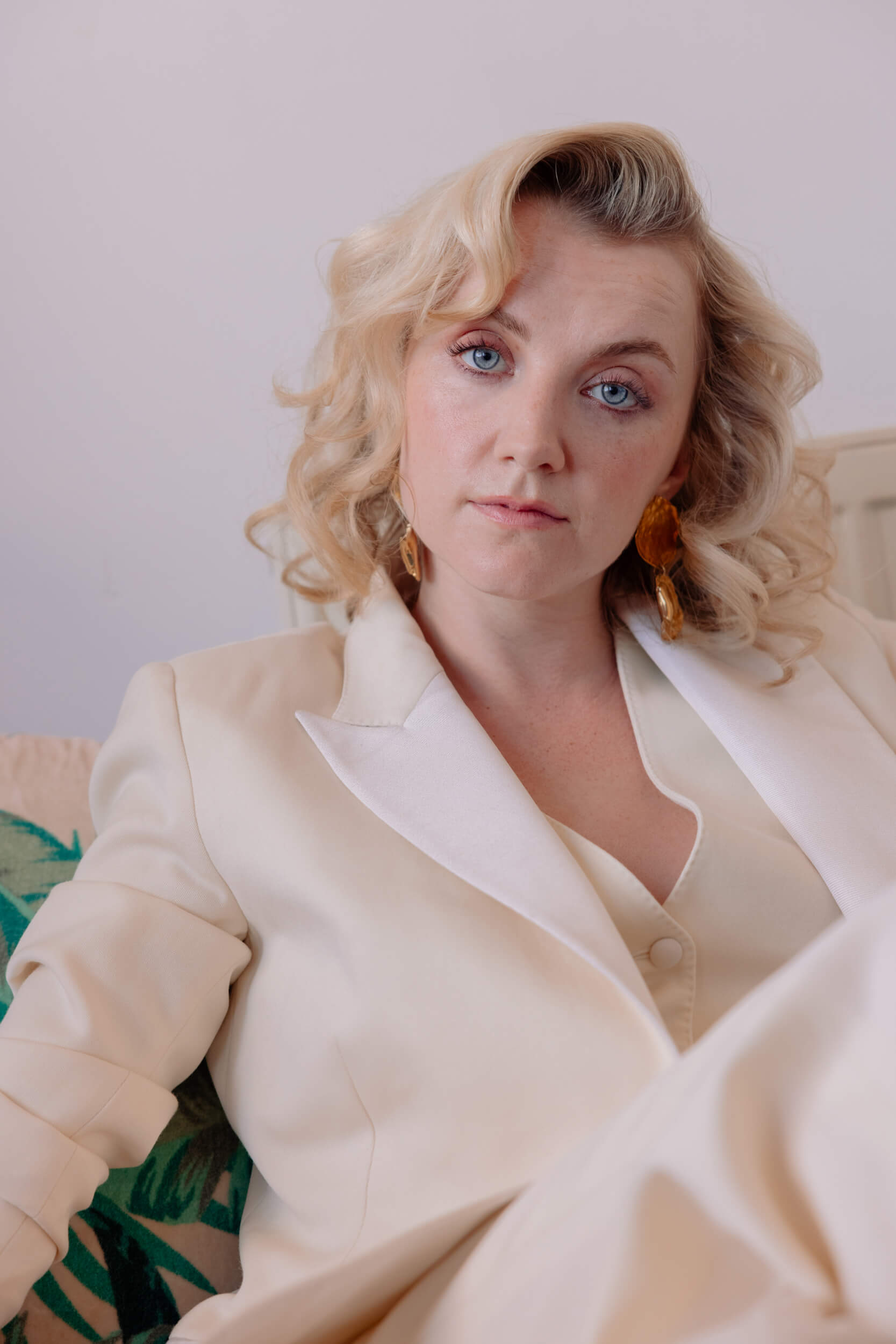 Over the last years, you've done a lot of on-screen work related to your causes and charities, in what way could the big and small screen help spread important messages? And more than that what should this industry do to reach its audience?
Well, the small screen and the internet have helped to remove the walls that protect us from witnessing the horrors that happen to animals exploited for food, fashion, entertainment, etc. I've learned so much from the images and footage captured by brave activists and filmmakers who venture, in very dangerous circumstances, into these pits of hell that we know as factory farms. I think we have to keep unveiling these horrors to wake people up and not make it so convenient to turn away from humanity's broken relationship with nature.
In terms of what the industry needs to do more of to help spread awareness of these causes, I would love to see more fictional stories written about these issues. There has been a huge wave of documentaries that shed light on some very grim issues, and while they are an amazing educational resource, I think there is only so much knowledge our minds can absorb before it all becomes very hard to believe.
You know, there is a big difference between knowing something and believing it and I find you can have all the facts and logically understand something, but some of these problems are too vast for the human brain to actually grasp, some statistics just too horrible to believe.
And I feel the answer to breaking down these issues in a way that can affect people is to shrink it down to an individual's story and to share their private pain and joy. I can relate to one cow bellowing because her baby was taken away but the statistics of millions of cows going through that process just feels too remote to deeply affect me. I was very moved by the film "Okja" a few years ago. It was subtle and human in depicting a young girl's friendship with a pig, and her quest to save her friend from a horrible fate. There were no labels, no politics, no campaigns attached to it, it just told a heartbreaking story and gave people the space to feel what they felt about it.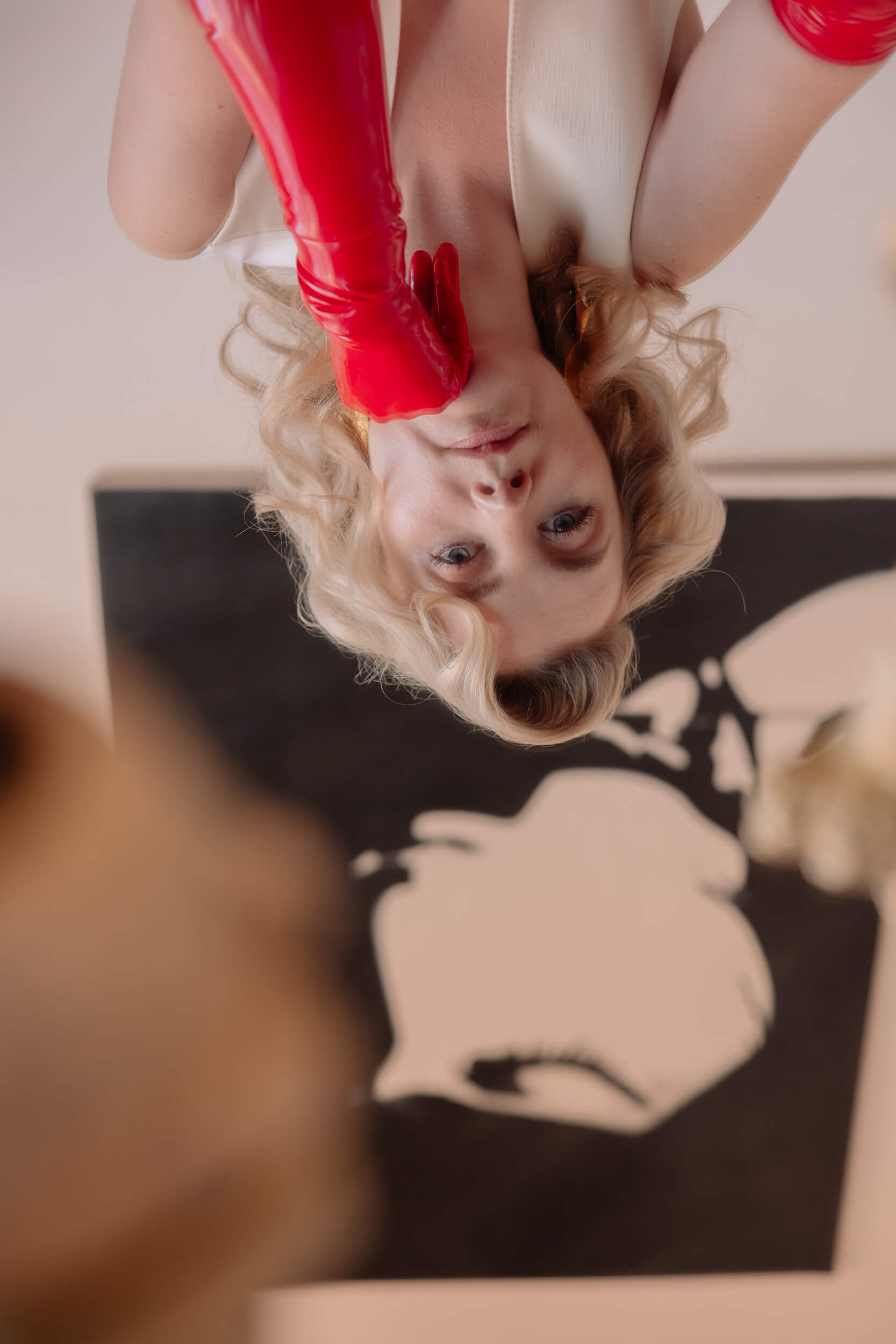 "You know, there is a big difference between knowing something and believing it…"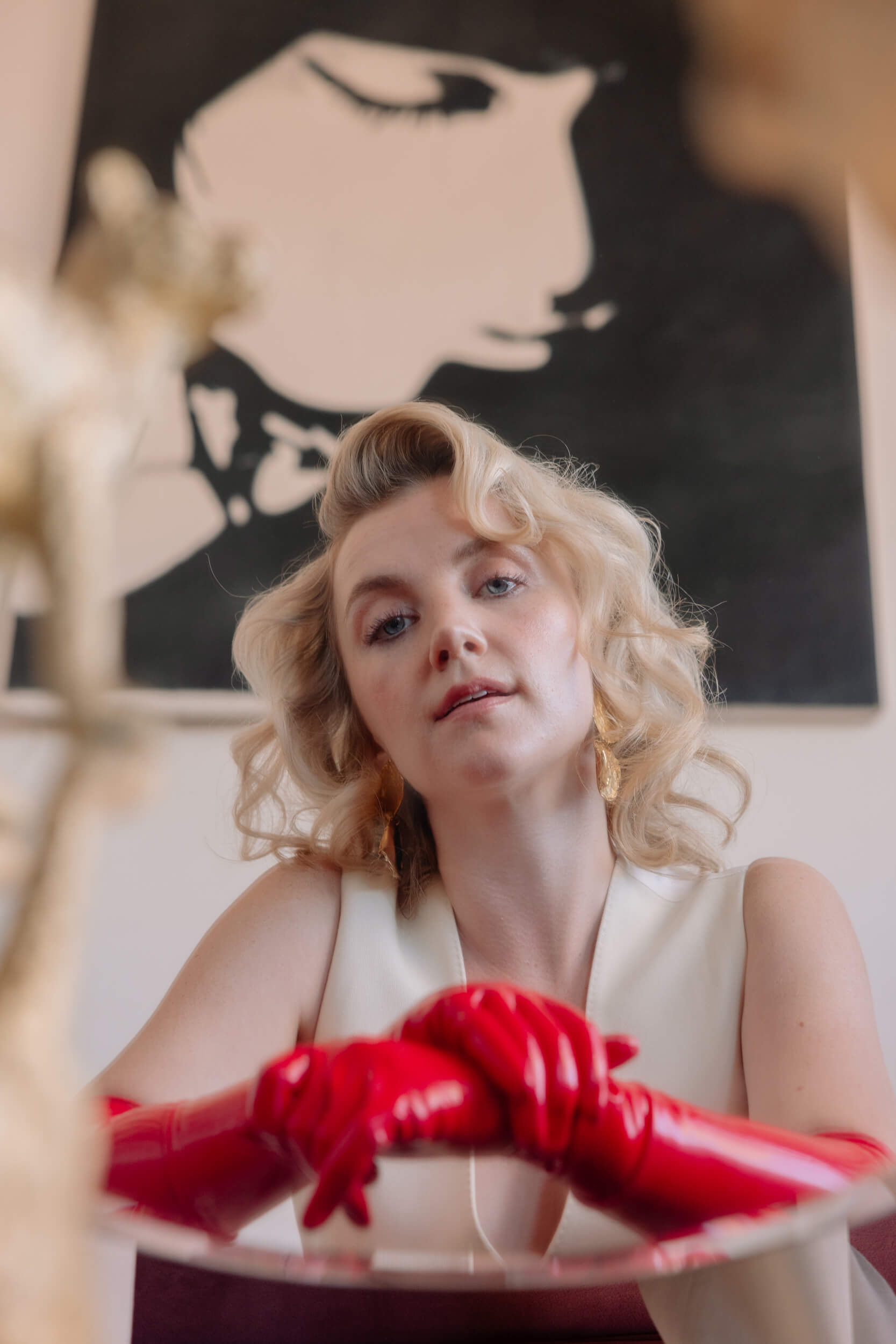 We are happy to say that is almost impossible to describe what you do as you do so many things, how would you describe what you are doing right now and how you manage everything?
That's a lovely thing to say, thank you! It took me a while to accept that about myself, to give myself permission to wear many hats as a creative because I wanted so much to be "successful" and you'd think if you commit yourself to one discipline alone, you will be more productive in that field. But I think that's a capitalist idea that values productivity for its own sake over authenticity, and that's how creatives get burnt out or empty art gets made. Personally, I see creativity as a wild energy that shouldn't be curtailed or inhibited by labels. I'm not completely impractical about it; I understand deadlines have to be met, that you have to use labels for clarity of communication, etc. You have to put some structure around this chaotic creative energy.
But space and fluidity are important to create something authentic.
Sometimes I think back to when I got the part in "Harry Potter" and people immediately started identifying me as an "actress". I remember finding that very bizarre at the time, questioning what had I done to suddenly qualify me for this, what was different about me from the day before. Really, nothing had changed, I was just a creative person who loved stories. I think I was so flattered by that impressive sounding label that I accepted it as my identity, but labels usually become cages after some time. So lately, I'm trying to just get back to that curious, creative child who liked exploring stories and concern myself with that intent, rather than worrying about social norms and perceptions.
A psychic recently gave me the word "genre-less" to describe what kind of creative I am and I really liked it! I've found a lot of empowerment in that word, like it gave me back power to shape my own destiny, and to honour my creativity in whatever medium she shows up.
As for how I manage my work, honestly, not very tidily. I tend to work in bursts, I'll have periods of high productivity where I'm writing or plotting til the wee hours but then I'll have weeks of time where I'm just exploring my hobbies. It's not the best system though, it's a bit dysfunctional and I'm trying to find more balance.
Balance and restraint are qualities that don't come naturally to me.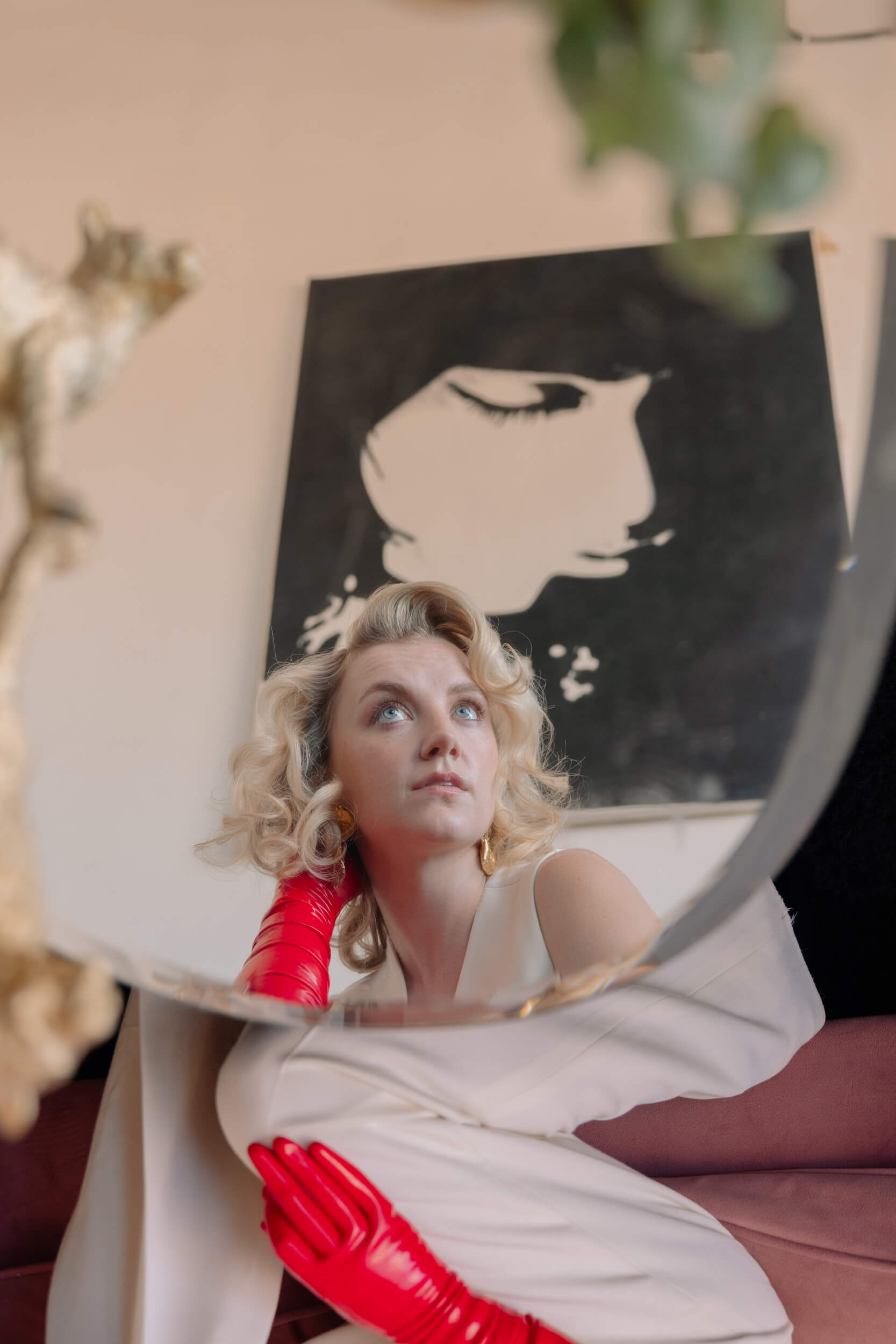 Do you ever feel overwhelmed or also disillusioned? How do you cope with that?
Of course! All the time! Every time I open my inbox. But I try very hard not to let those feelings distract me from giving my full attention and presence to whatever I'm doing because I believe in doing things thoroughly, and in not diluting my efforts. So, when I'm writing, I'm writing obsessively. When I'm having a conversation with a person, they have my eyes and my mind. Of course, that's not easy, and inevitably life pulls you in multiple directions at once on some days, but as much as possible I try to resist being pulled out of the present moment. I've learned a lot from the spiritual teacher Eckhart Tolle about this, what he calls 'presence' and I do find you have to practice it. You have to find things that teach you to be present like nature or meditation. My thing is aerial hoop, which is so physically challenging that it forces me to be in the present moment and banish thoughts of anything else.
I suppose when I'm overwhelmed it tells me that I'm lacking focus and taking in too much at once. So, I have to ask myself, "why am I lacking focus?", "why do I not want to commit to this task?" and then "how do I bring that focus back?". Usually, it's because I'm trying to please many people, trying to be in many places at once, which is quite absurd and robs me of being fully present in the moment.
So I try to focus on one thing at a time because I just don't like being half-hearted about anything I do.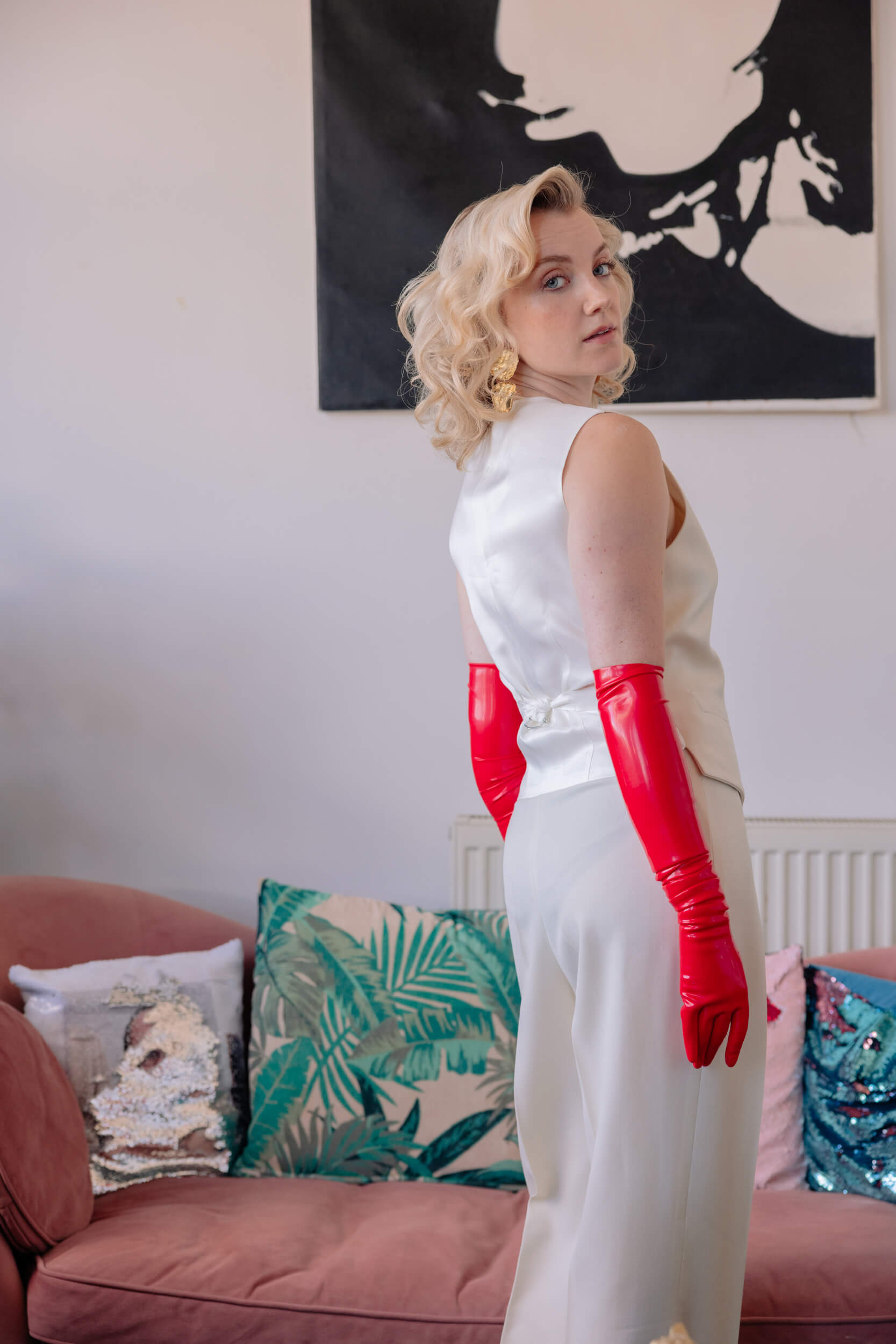 In our small reality, with The Italian Rêve, we are trying to shed a light on mental health, giving a safe place and platform for people to feel to talk about their feelings, struggles and so on without having to hide because of taboos and such which is something that in Italy is still quite present unfortunately. With your words, whether they were written or spoken, you've been an example and inspiration for many people over the years, how was the journey to reach the place where you felt you could talk? What was the most challenging part?
I don't think I could have stopped myself from speaking about my struggles, to be honest. For me it reached a point where I had to get the words out of me because it was lonely to not speak about the truth of my experience, to feel like nobody knew the real me. And that is something fame does to a person, it alienates you from a large portion of society and gives all these strangers the illusion that they know you, and I could feel this disparity between who I was and the image that had been created of me by the work I was doing and that was incredibly frustrating. I'm an actor and writer because I'm desperate to connect with people, to have real, deep interactions with others about this perplexing multi-dimensional experience we call being human. So, my need to start speaking about my struggles came from a frustration over the discordancy between being a real human with dark thoughts and fears and flaws, and being perceived as a character.
And then once I started speaking about my experiences, I noticed that people started to fictionalise those too, to depict me as some sort of triumphant mental health advocate and that too felt untruthful. So all of my expression comes from a yearning and an urge to share a truer truth, to seek out deeper connections. That doesn't mean it isn't scary to express these things because I also want to be liked and to fit in and I'm afraid if I shatter the pleasing image people have concocted, I'll jeopardise people's affections.
But in my experience, the more you share your truth, the more meaningful bonds you'll create in your life.
"I am an actor and writer because I'm desperate to connect with people"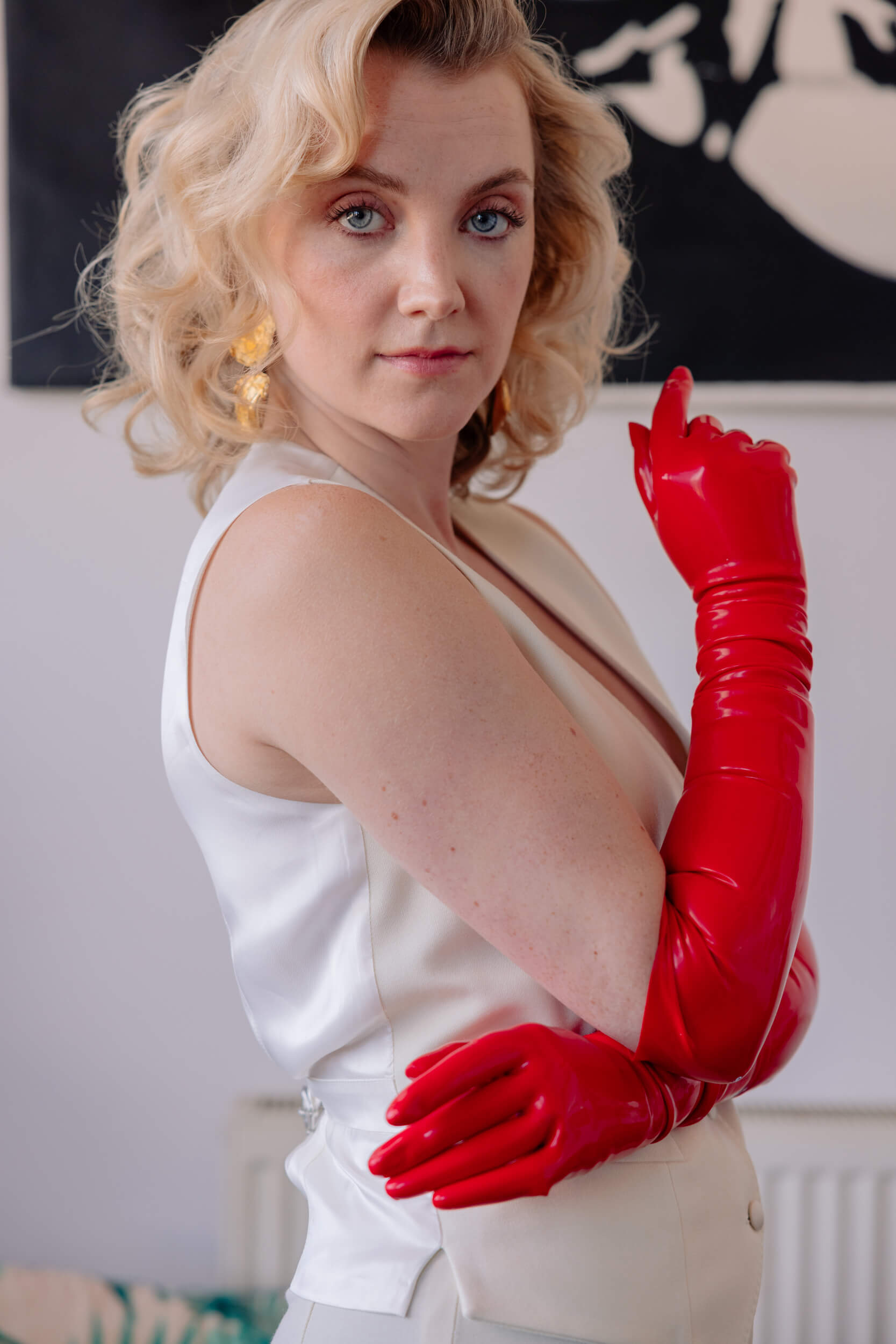 And on this, about "The Opposite of Butterfly Hunting: A Powerful Memoir of Overcoming an Eating Disorder", how did this book come to life?
It was borne from that frustration I've described above. I've been speaking openly about my mental health with the media since I was a teenager and while this was liberating on one level, I realized that a tidy little narrative was being built up around my truth that suited the media's agenda simply to shock or engage people, to get clicks, etc. Most of what the mainstream media prints have to have a sensational quality to it so papers contort and manipulate your words to fit that purpose. It really grated on me to see myself painted as a picture of successful recovery, a heroine, or even as a victim. All of the nuance and complexity of my story were removed, which made it feel like it wasn't my story anymore, and I didn't like that.
I'd read articles written about myself, painting a picture in words through the lens of someone else's perspective and something in me always went "No. How dare you write me and my story? I can write my story better than this." Which is something that is obviously easier said than done! But eventually, it got to a point where I was so sick of being someone else's subject and the repercussions of those narratives on my actual life that I just had to sit down and write everything in my own words entirely. It wasn't a story I was burning to write, but one I had to write. And finally writing it and being done with that particular story, that part of my life, was the best thing I've ever done for myself.
Whatever anyone else wants to write about my journey after that book is fine because the original tale is told, in my words.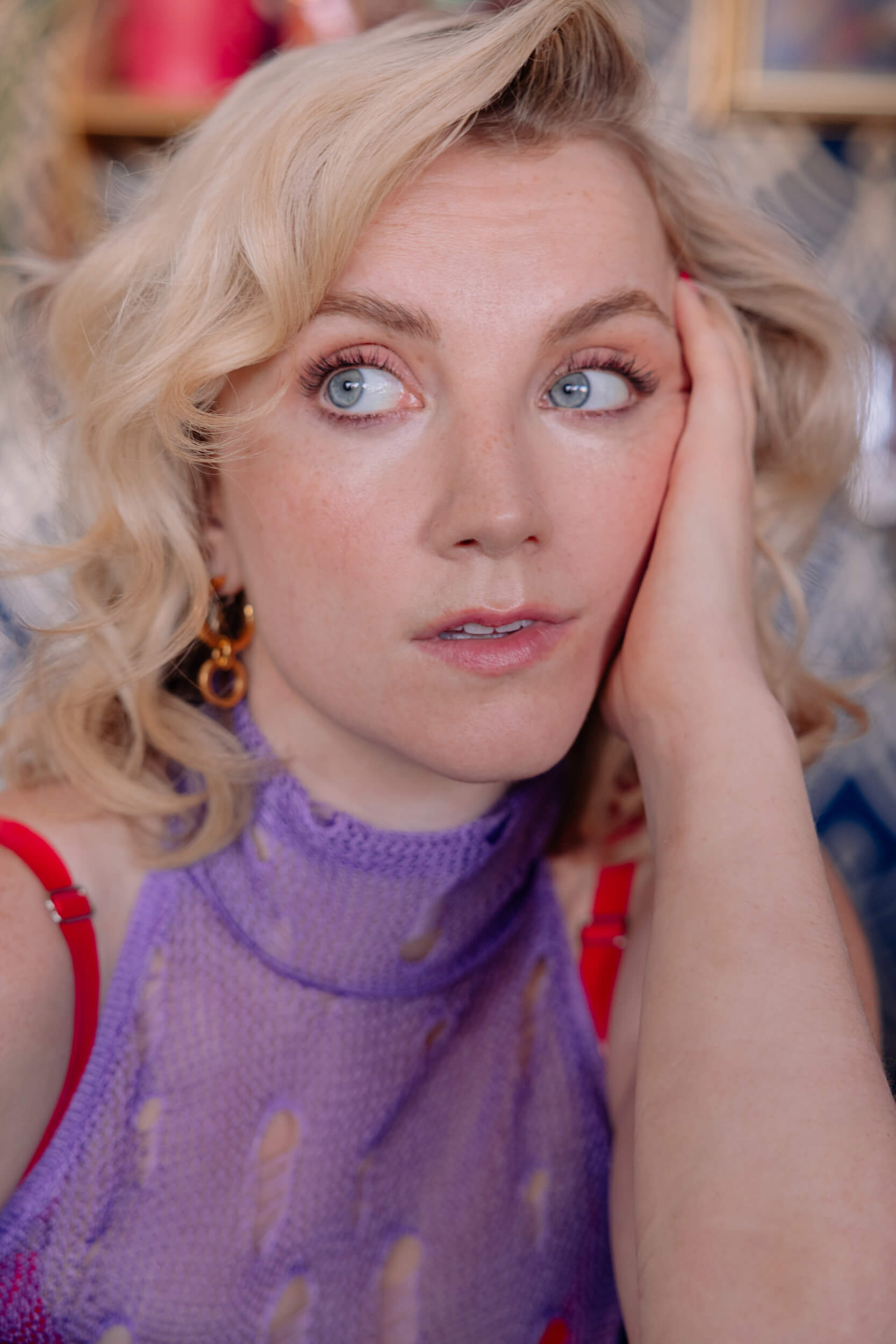 What was the best reaction you've received from someone who has read the book?
Hearing people tell me that the book gave them the push to return to a previously abandoned passion of theirs.
My heart lights up any time I read those messages because my book is absolutely a call to creativity over perfectionism. Essentially the book was me shaking myself by the shoulders and saying "why must you continue to waste time on self-destruction when you could be adding all this beauty and colour and life to the world?!". I was trying to jolt myself out of patterns of perfectionism, in the way that so many vibrant creative people have shown me, to prompt myself to always choose self-expression over self-repression. So, to hear that the book managed to have that effect on other creative, sensitive people who also stifled their creativity is all the affirmation I need to keep writing. I've had people tell me they have taken up circus classes or returned to the dance classes they so adored as a child, or even one woman telling me she's pursuing her passion to reform the mental health system for adolescents! Seeing examples of that inner creative fire being reignited and burning bright in readers – ugh, I cannot even express how much I love that, it's bloody beautiful and such a gift every time someone shares these anecdotes with me.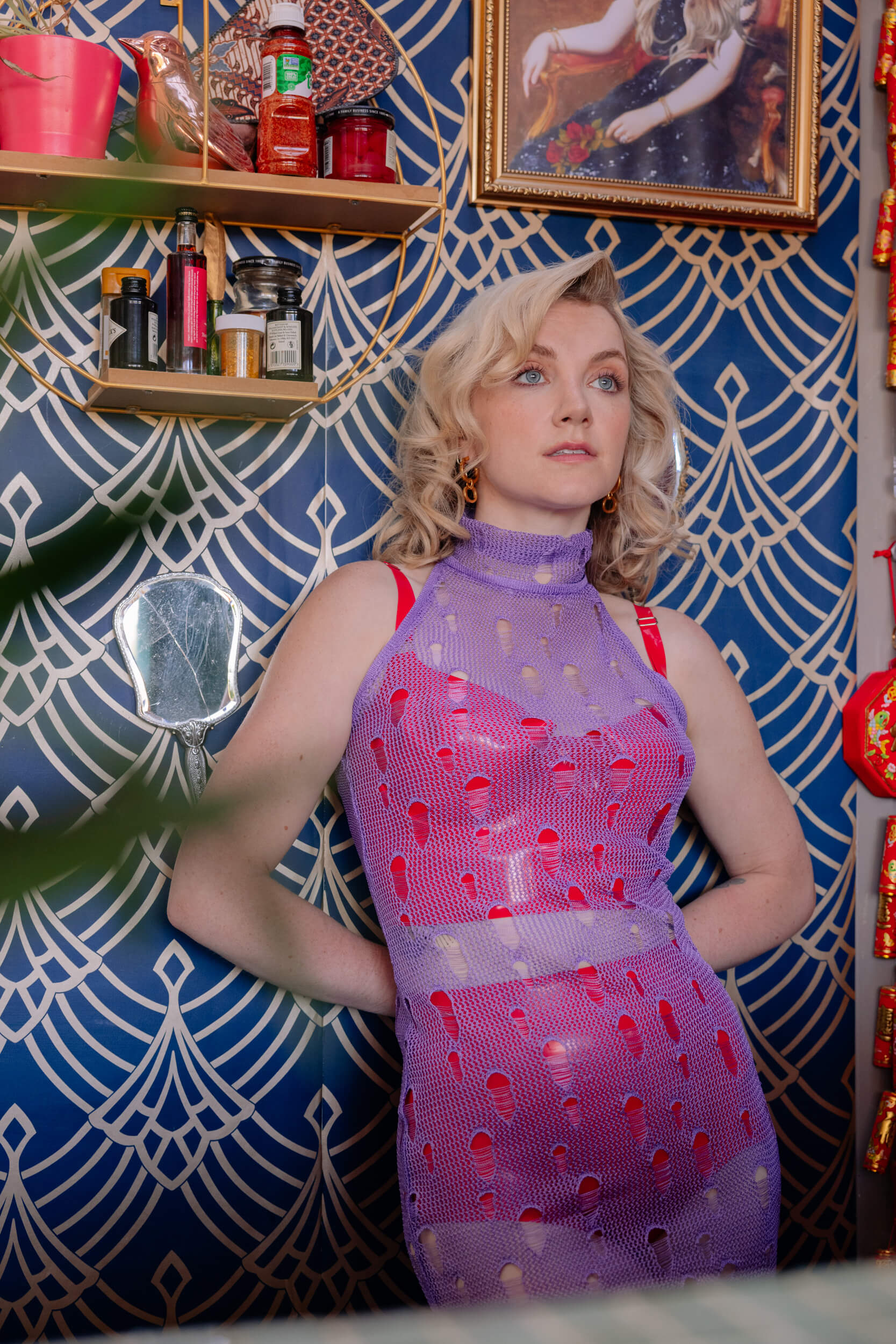 "Always choose self-expression over self-repression"
What would you tell your younger self?
I would have liked to tell her to trust her instincts, she had good instincts. I would like to tell her to value and prioritise those strong gut feelings over anything anyone else told her. But the irony is that I doubt she'd have listened because I was and am very stubborn. Most things I've learned I've had to learn through a visceral experience.
Are there any rituals or things you do when you wake up in the morning, or when you go to sleep? For example, some people, before going to bed at night, make a list of things they are grateful for, or stuff like that… What's your thing, instead?
I love to visualize before I go to bed.
It's something a lot of people do intuitively, I suppose some people call it daydreaming, so visualization is sort of a more intentional form of that. It's a tool for manifesting something in your life, where you creatively visualize something you'd like to happen and then you let yourself feel the feelings of joy and pleasure and satisfaction the experience brings about and that helps bring it into being. It's based on the concept of the law of attraction, where similar frequencies resonate, or like attracts like. So, if you tap into the feeling of being in love, you'll attract love for example.
And I read that visualization before bed is an especially powerful tool because you're in a more restful state of mind usually and these positive feelings permeate into your dreams and your unconscious mind which has manifestation potential beyond your conscious mind. Aside from how effective a tool for manifestation it is though, it also just feels so pleasurable and lovely to drift off to sleep imagining nice things, I always look forward to this particular moment. And it's a way of training your mind to think more positive and expect good things, very similar to a gratitude list.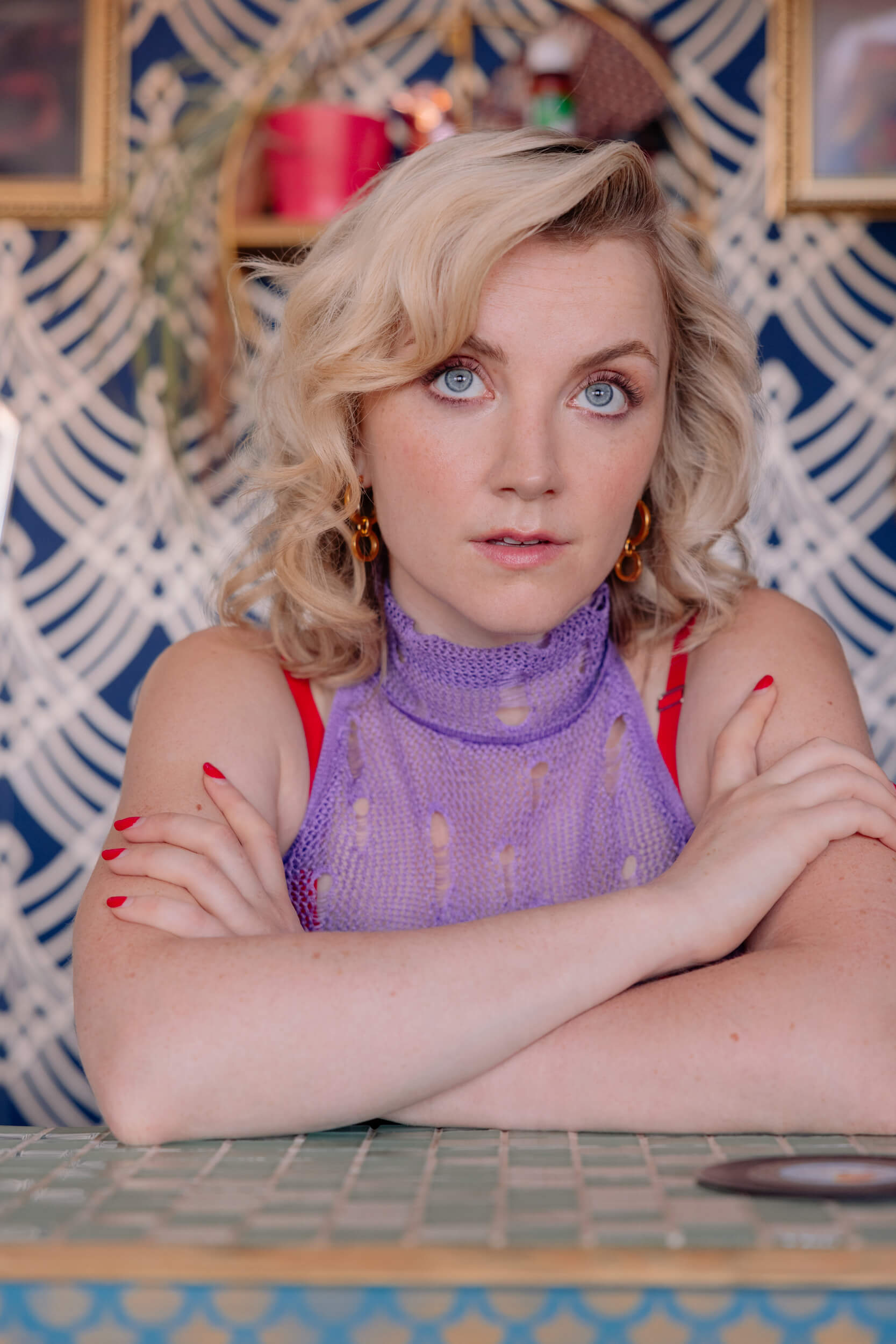 Back in 2018, you co-founded, alongside Daniella Monet and Andrew Bernstein, "Kinder Beauty", a brilliant expedient to get people closer to the best cruelty-free brands in the beauty industry, and make vegan, cruelty-free beauty products more easily accessible. How does your "beauty subscription box" work and how did the idea behind it originate?
It's fairly simple; customers sign up to a monthly subscription plan at kinderbeauty.com and every month we send out a box containing a selection of makeup, skincare and haircare that is all vegan, cruelty-free and clean for a set monthly price. Subscriptions start at $23 but each box is worth up to $165 so it's a great way for customers to save money and discover dozens of ethical beauty brands in the process, and we donate a portion of our monthly proceeds to animal charities and sanctuaries. And we do ship worldwide, for any customers wondering if it only serves the US!
The idea came about because all three of the co-founders are ethically-motivated vegans and we wanted to create a beauty brand that made it easy for customers to opt for vegan and cruelty-free beauty products. We believe that beauty products should not have ugly origins and methods of production, and there is something sinister about pristine beauty advertisements that hide a very tragic and painful reality for vulnerable animals and so we wanted to present an alternative, easily accessible option for compassionate beauty devotees. And honestly, it's a bit of a no-brainer as a business because the demand for brands to be ethical in all stages of production is extremely high now. Most people are appalled by the idea of animal testing and are not aware of how prevalent a practice it is in the industry because brands use very clever misleading language to give the impression they are taking a stand against animal cruelty in the industry. So, we are determined to make cruelty-free beauty mainstream, to educate consumers and to make the choice to shop ethically easy, inexpensive and a lot of fun.
What are your top-choice beauty brands?
I absolutely love Inika for makeup, their lip liner and mascaras have been my go-to products for years, and they are totally vegan, cruelty-free and clean. I love Earth Harbor for skincare, they make such beautiful, natural products and they do a lot of work to protect the oceans. Another amazing skincare brand is Honua Skincare, a Hawaiian brand that uses traditional healing methods and medicinal herbs. They are also very sustainable and implement a recycling system.
"There is something sinister about pristine beauty advertisements that hide a very tragic and painful reality for vulnerable animals…"
Your most remarkable act of rebellion?
Writing my book.
That's the thing about books, it is such a solitary venture, nobody tells you to write a book. And I already had jobs and a podcast and a lot of people asking me to do a lot of things so to create all the space and time it required to write a book felt like a totally selfish and self-indulgent endeavour. I had to say no to people thousands of times in the process of writing the book, and it was very hard to justify taking all that time to work exclusively on something I deemed important. It took a lot of defiance, stubbornness and a consistent commitment to rebel against people's expectations of me. I didn't have to do it totally alone, admittedly – after a few months I got an agent and then a book deal and editor so I had I relatively easy ride. My respect to anyone rebellious and committed enough to bullishly press on with writing a book without that support in place. But yet, writing is always my most rebellious act.
What scares you the most?
Deep water. It's strange because I've managed to overcome other physically extreme fears such as heights or drops, but water seems like this powerful, mysterious force that I could never surrender to. I've tried to learn to swim a few times, but every time the water reaches my ears all rational thought abandons me and all I feel is blind panic and my body reacts in such a way that I can't learn the movements. It's interesting because I only learned recently that my dad is also terrified of swimming on account of a very traumatic experience when he was a teenager. I only learned this a couple months ago and yet I somehow inherited his fear and mistrust of the water. It's not one I'm keen to get over either, it just feels too big and, frankly, I'm very happy on land.
Water is simply not my element.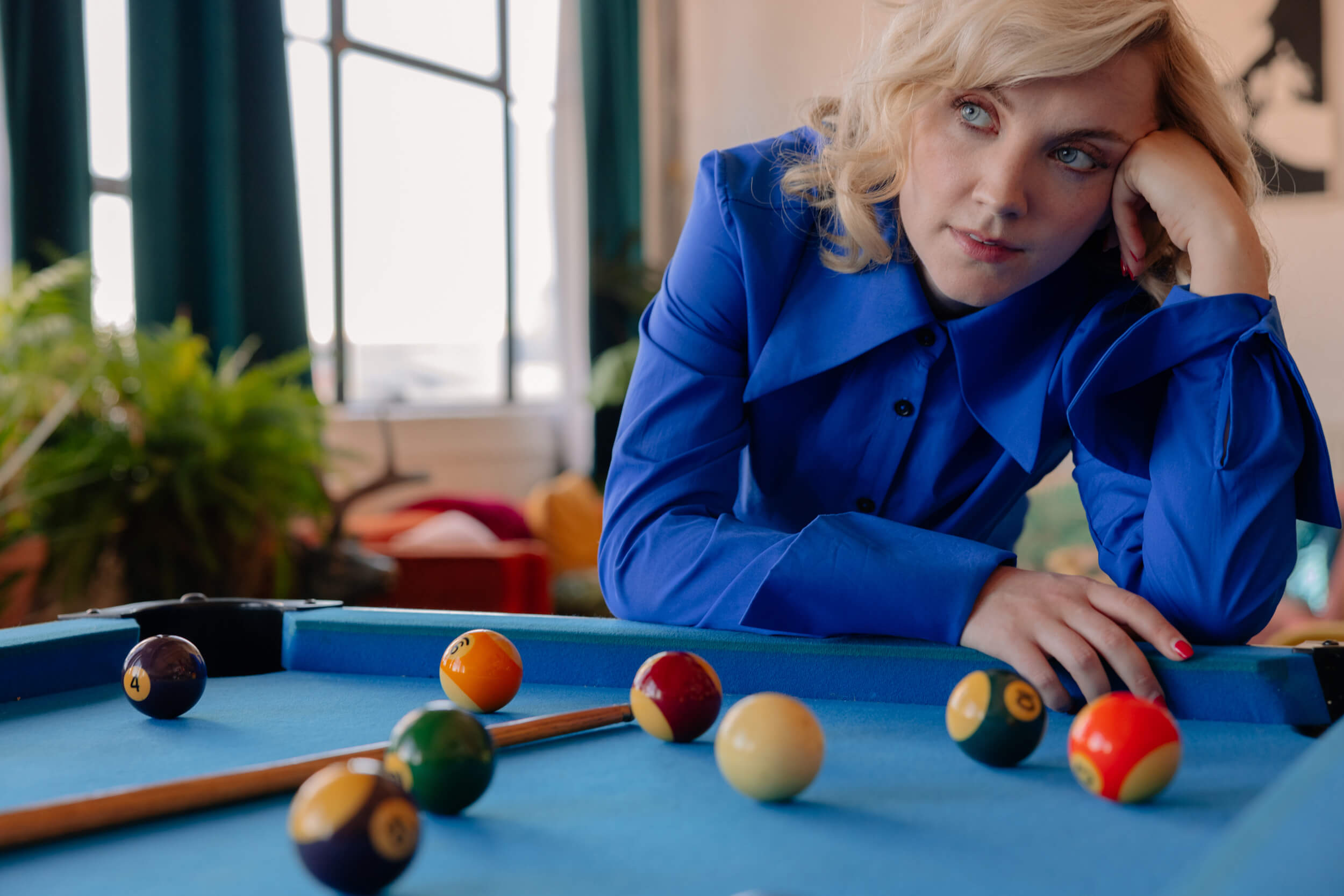 What is your happy place?
Aerial hoop class, or Waterlow Park in North London.
Hoop class is where I just turn down the noise on all my thoughts and get back in touch with my own body. And Waterlow Park is my favourite park in London. It's got ducks, it's got squirrels, it's got hills, it's got swings, it's got coffee and many romantic memories for me.
What makes you laugh?
When animals have very ordinary names, I find it so funny. We adopted a koi fish recently – a neighbour was moving house and was about to send his koi fish to the pet shop so my boyfriend intervened, built a pond in the garden and adopted this fish. He's so fabulous, so exotic looking and we decided to name him…John. I find it so hilarious to say "Hey John!" in the mornings and "Goodnight John!" at night and to look in the pond and see this strange, mustachioed creature who looks the furthest thing from a "John".
What pisses you off the most, instead?
I don't like when people conduct their private business very loudly on the phone in public places. Yes, there is a perverse curiosity to know other people's dramas and all the sordid details and it's hard not to listen, but some of us are trying to read! And I just think it shows a total lack of empathy for others and a sense of entitlement that that person's problems are the most important thing in the world and everyone on the bus ought to endure them.
Like seriously, everyone has things they're working through, just pipe down mate!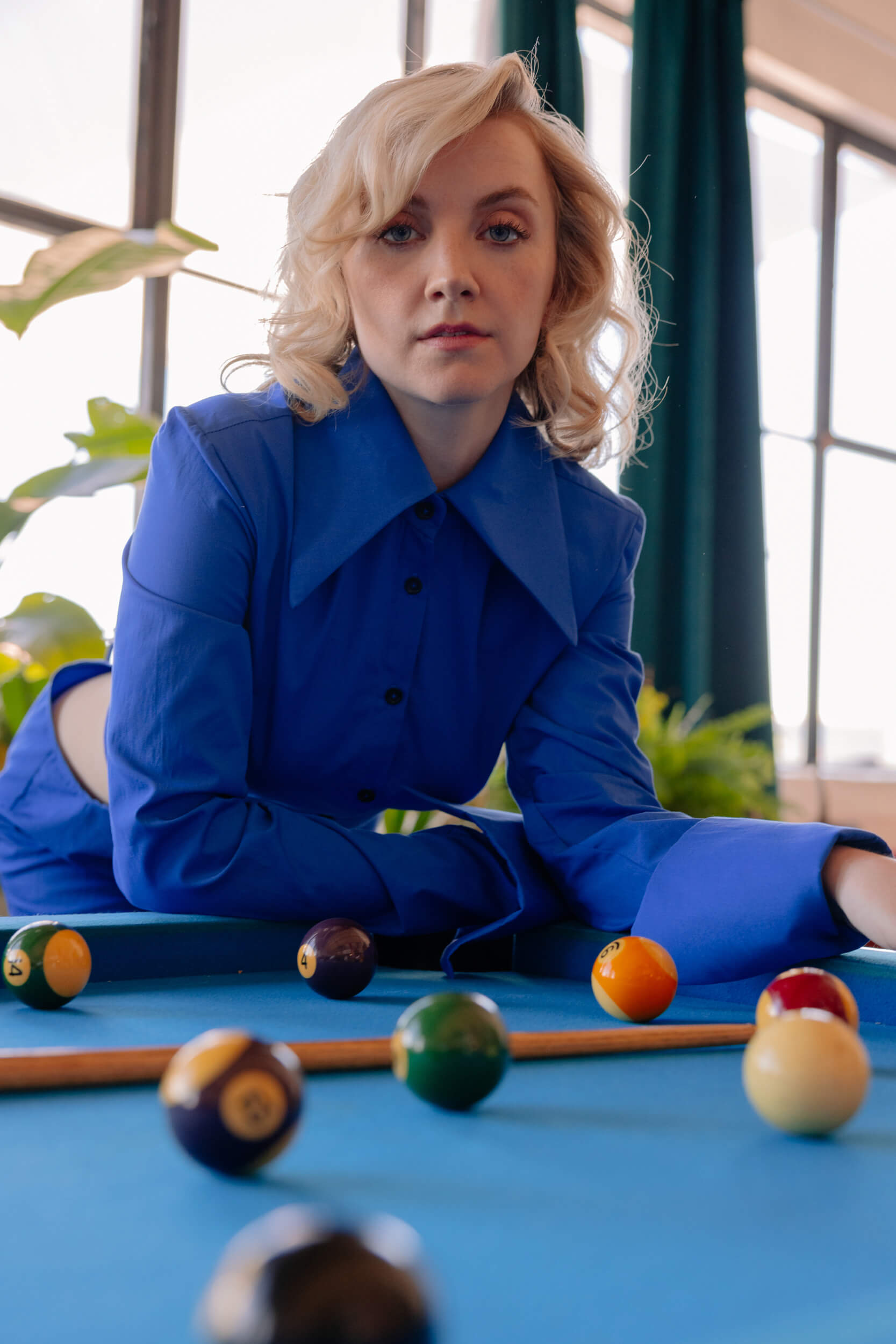 "Hoop class is where I just turn down the noise on all my thoughts."
When do you feel the safest?
In my garden in the evenings. We have an aerial hoop now, and the pond and all this colourful bunting and a little bunny hopping around, and it's not very big and the train behind the house is loud sometimes but it just feels like a beautiful sanctuary where I can go and daydream at the end of each day.
The book on your nightstand?
Well, it's books for starters – I want to read them all at once! Currently I'm switching between Sixty Harvests Left by Philip Lymbery, Who Cares Wins by Lily Cole, How Veganism Can Save Us by Emma Hakansson and also Sacred Sex by Gabriela Herstik, because you gotta keep it spicy, and Strong Opinions by Vladimir Nabokov, which is one of those books I read again and again as it has so much food for thought.
3 books you would recommend to everyone.
"Creative Visualisation" by Shakti Gawain, "A New Earth" by Eckhart Tolle and "Loving Sabotage" by Amelie Nothomb.
Earlier this year, the most epical event took place: Harry Potter's reunion. What did it feel like to be back in that world once more, after all this time?
A lot of complicated feelings. I was honoured to be asked, to be welcomed by that tightknit group of people because I always felt like the outsider among them, both for the character I played and for the fact that I only joined the series halfway through. So, it was a gift to have that sort of acceptance granted. But there was a sense of surrealism to it too, where it felt like two of my personas were forced to meet. We had a cast dinner after filming that evening and I was privy to hearing the other cast reminisce about the very early days of filming when the fandom was new and they had no idea of the phenomenon "Harry Potter" would be, and I had nothing to say because I was on the other side of the screen during those recollections, sat at home watching their faces from my living room floor. So, it was surreal because I felt part of the reunion, but also like I was a fly on the wall, a stranger eavesdropping on experiences I wasn't meant to join in. And it was a similar feeling to going home to visit your family and hometown at Christmas: you're very excited and nervous to see everyone and you're desperate to impress, but once you're there the ghost of your insecure teenage self comes back to haunt you and you have to fight very hard not to become her again. You've to remind yourself "I'm a strong, capable adult! I have a house! And a cat! I've done things! I don't hate myself anymore!".
But that ghost, she lingers.
Last, but not least… Do you have any nargles in your garden?
Not the garden as my boyfriend manages that and he's a professional gardener so no chance of a rogue infestation there…but I would not object if somebody diagnosed my house plants with nargles because it would explain why every plant I buy seems to shrivel up and die. It's either nargles or I'm watering them with too much zeal and there's just something so tragic to me about an excess of love and care being fatal! So, let's blame the nargles.
Photos & Video by Johnny Carrano. 
Styling by Alexandria Reid.
Makeup by Wendy Turner.
Hair by Davide Barbieri at Caren using Maria Nila.
LOOK 1
Cream suit: The Deck London
Gloves: Elissa Poppy
Earrings: Deborah Blyth
LOOK 2
Lilac knitted dress: Milo Maria
Bra and Pants: Elissa poppy
Earrings:Tilly Sveaas
LOOK 3
Blue dress: Lado Bokuchava @ Koibird
Socks: Falke
Heels: Aldo