The best part of being a stand-up comedian? Being able to drink lattes at 8pm.
No better way to start an interview, like the one we did with stand-up comedian and actress Esther Povitsky. We met her in Los Angeles just a few days after the launch of her new series "Dollface" where she stars alongside Kat Dennings, Brenda Song and Shay Mitchell.
Esther plays Izzy, a colleague of Kat Dennings' character that just can't but say things that leave you there wondering what you have just heard before you start laughing.
Last but not the least we are in for some edible advice: best snack on set, a detailed oat milk recipe, and a profound consideration on mini saltines.
When did you realize that comedy and acting were the two paths that you wanted to follow in your life?
I used to think I would be a professional dancer and then I realized the thing I loved the most about dance class was making my friends laugh.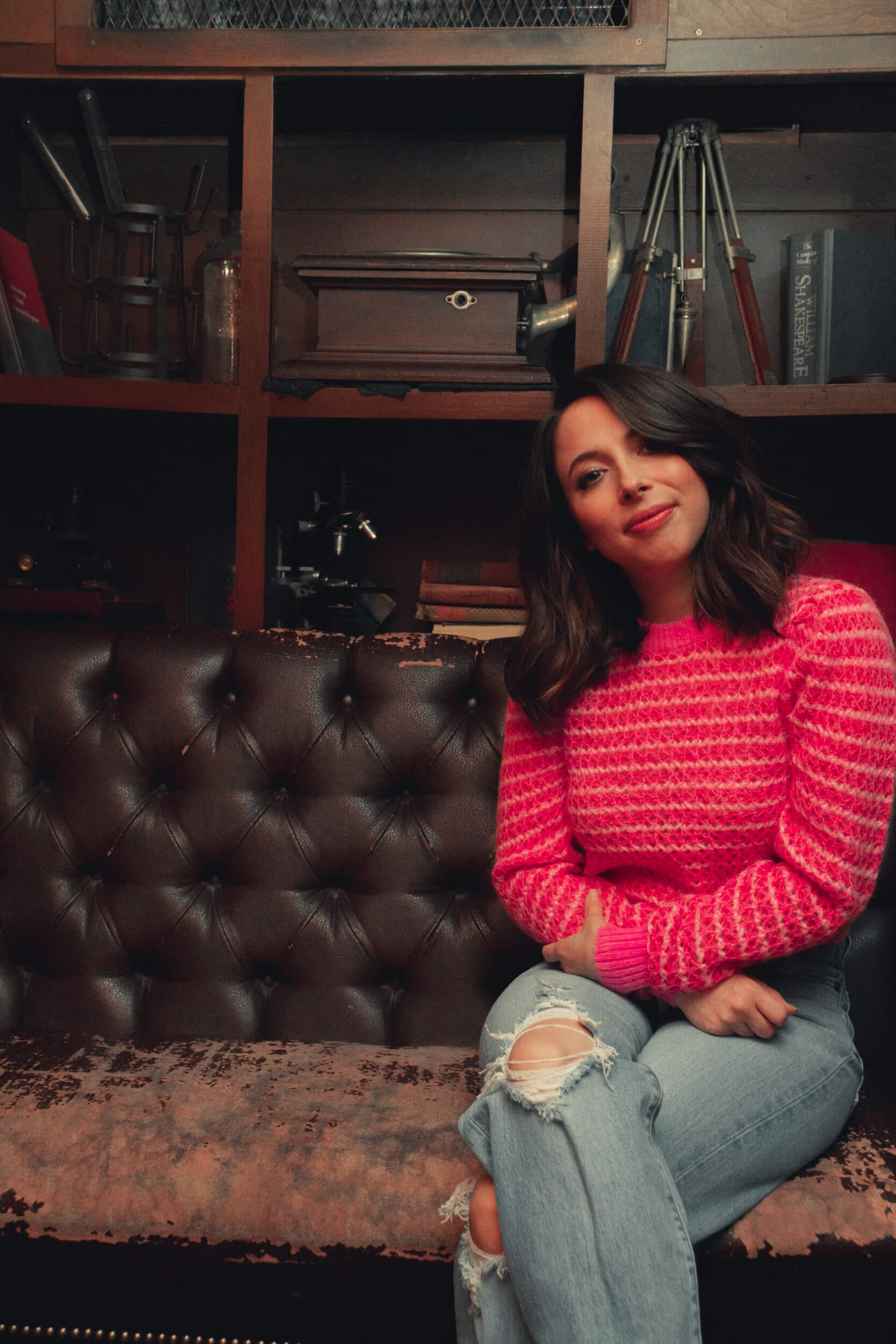 What's the best part of being a stand-up comedian and an actress?
I can drink lattes at 8pm.
What are instead the beauty and the main differences in acting on stage and on a set for you?
I love that these two things help one another and serve as cross training.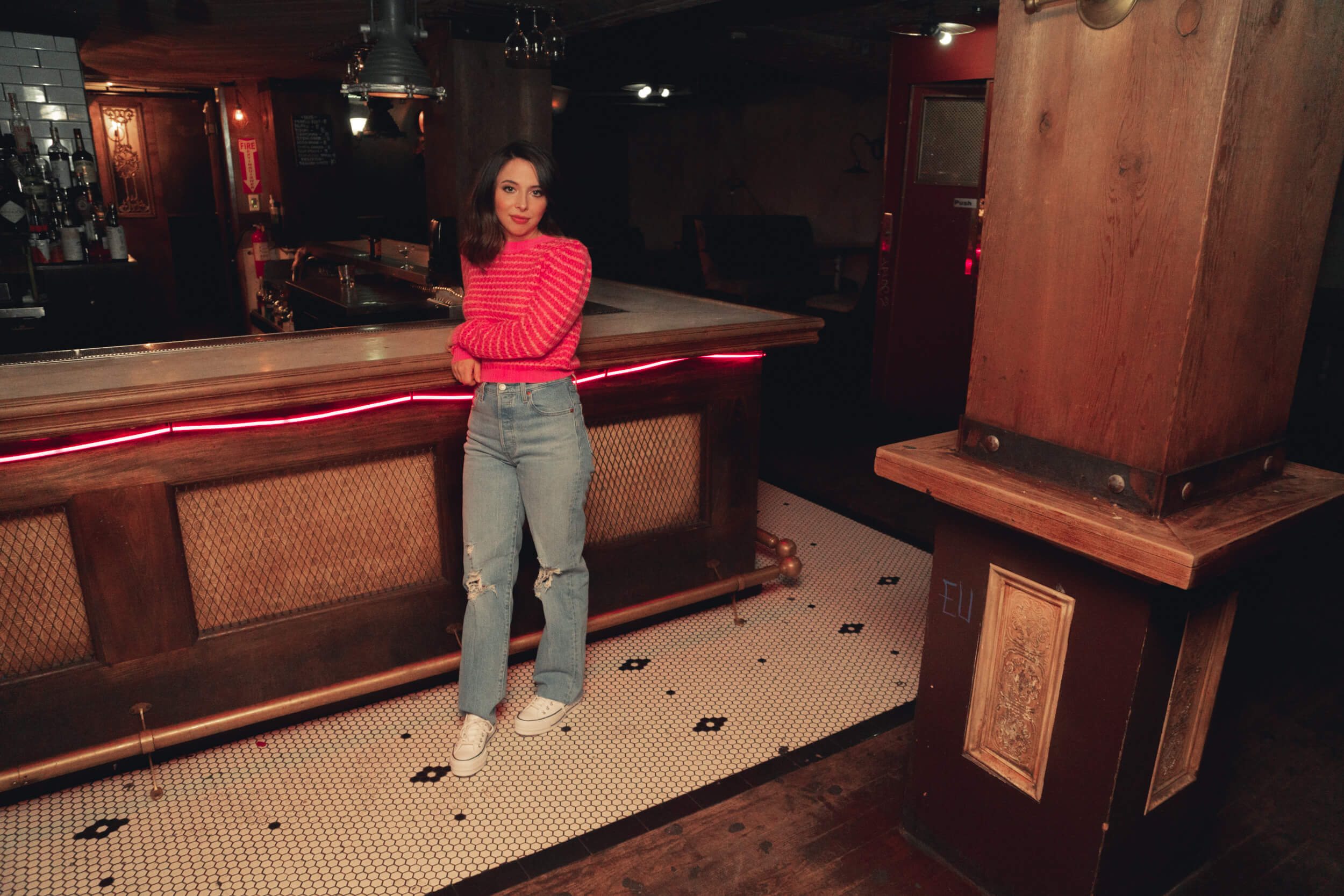 What came first, the stand-up comedy or the writing?
Stand up comedy was how I started. I didn't realize I could be a writer until I started doing stand up and put it together that that was writing.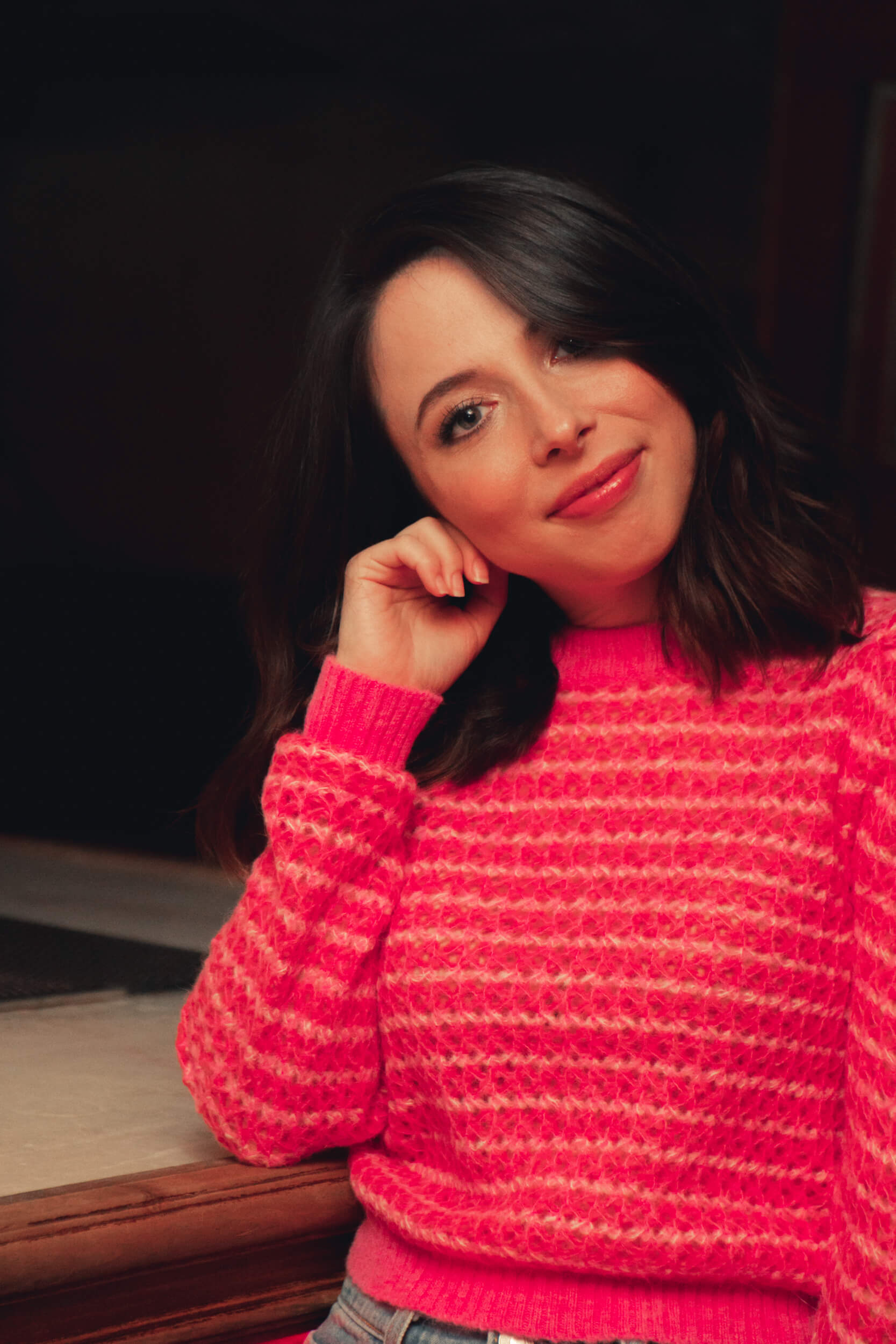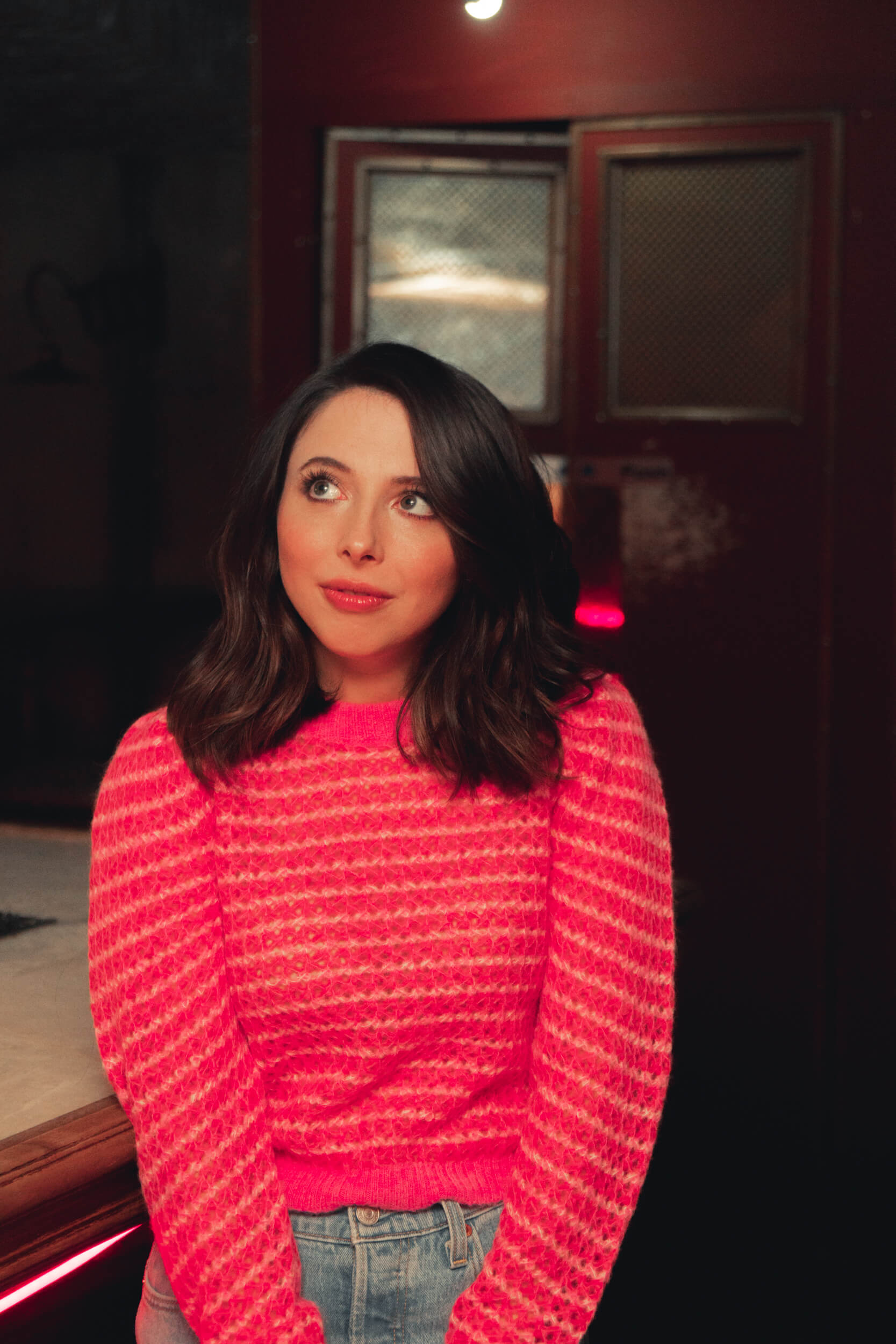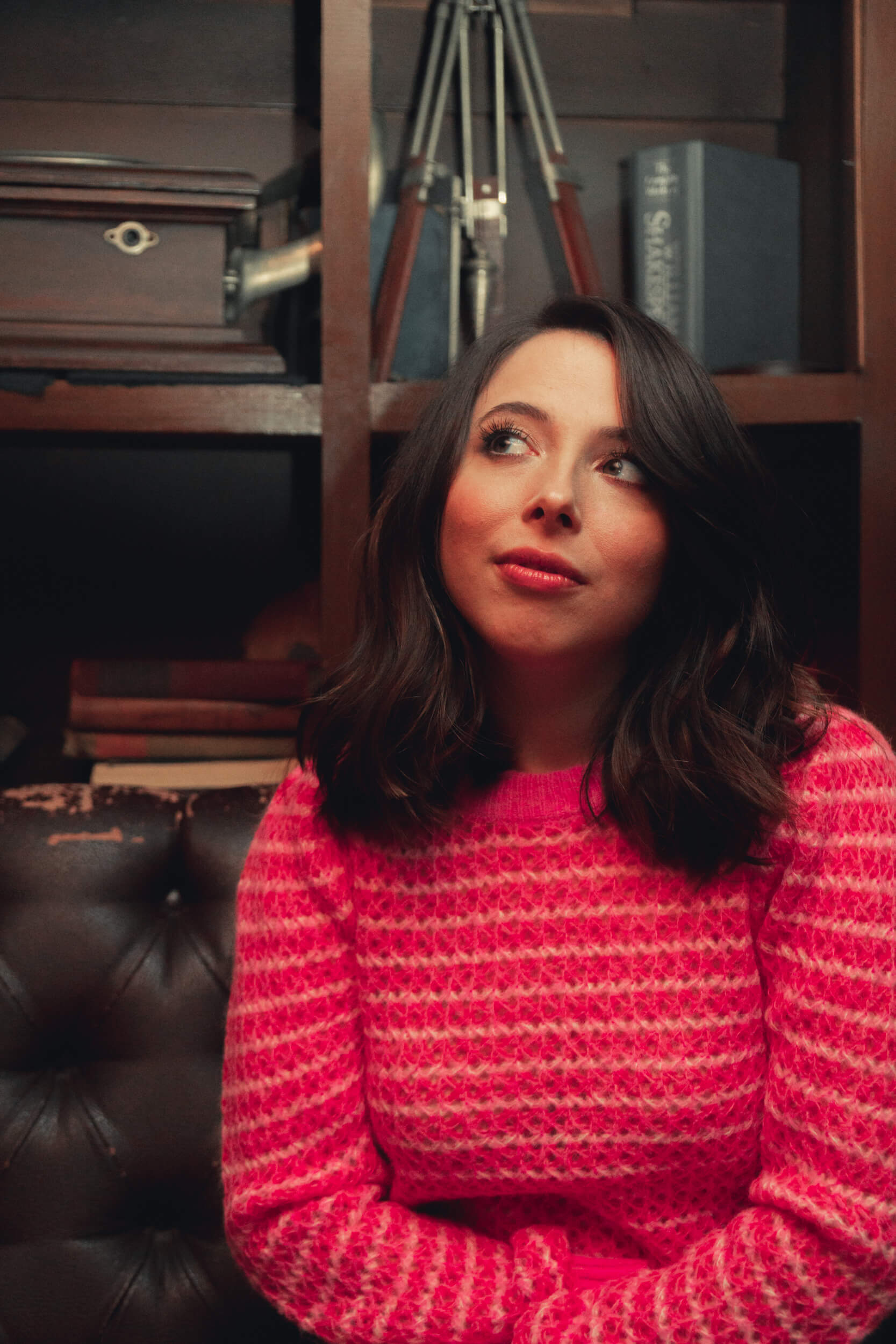 "Stand up comedy was how I started."
On "Dollface," how did you prepare for the role of Izzy?
For Izzy I just try to ask myself how does this person really feel in every situation she's in.
How was the mood on set with all your female costars?
Mood on set was absolutely delightful!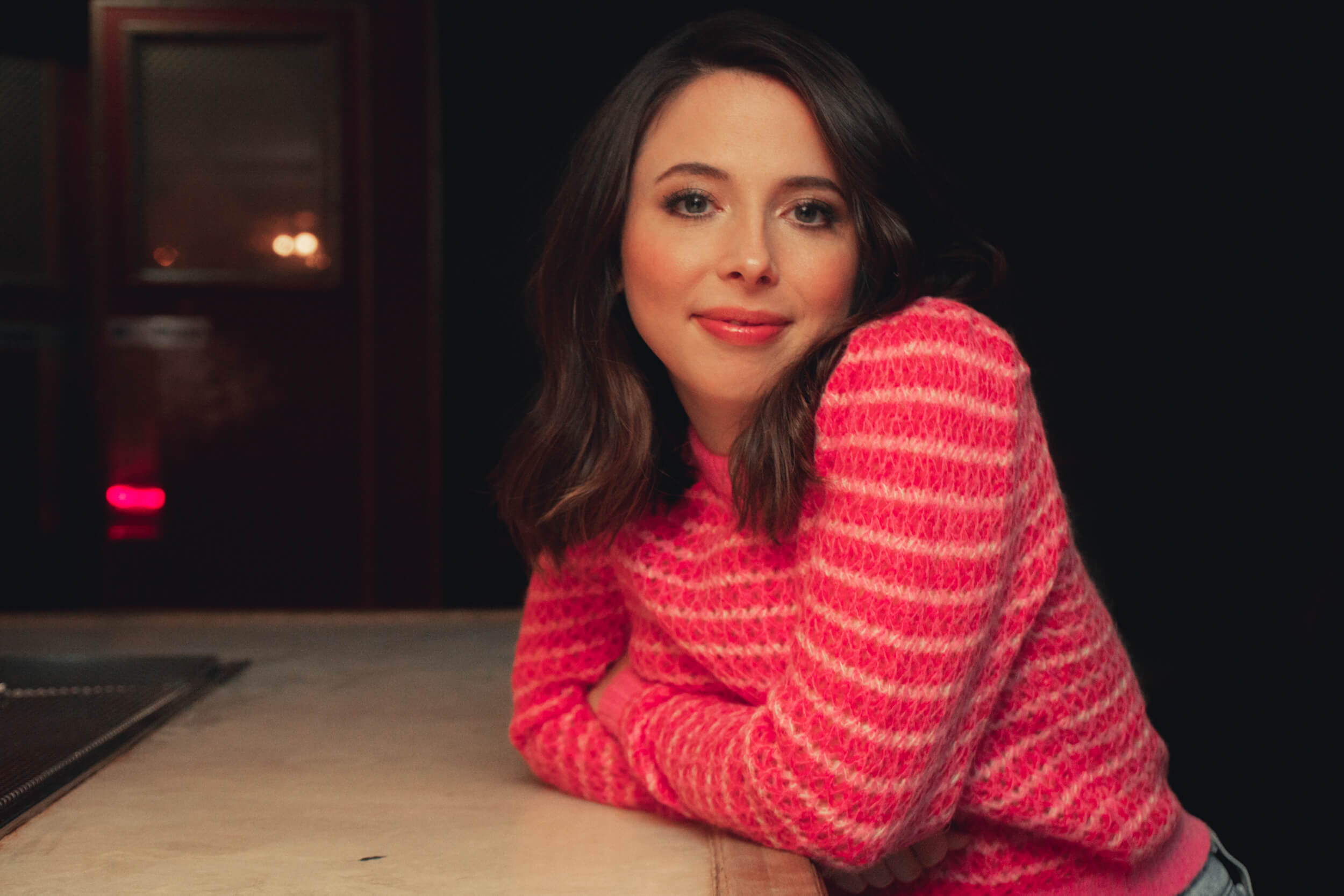 The protagonist uses her own imagination to reconnect with the world of women and her friends: did you find some inspiration in your personal life or in previous comedies to better express the power of female friendship?
Yes! I always thought of my college friend group as well as my best friend from elementary school.
Define "Dollface" in just one word.
Funny.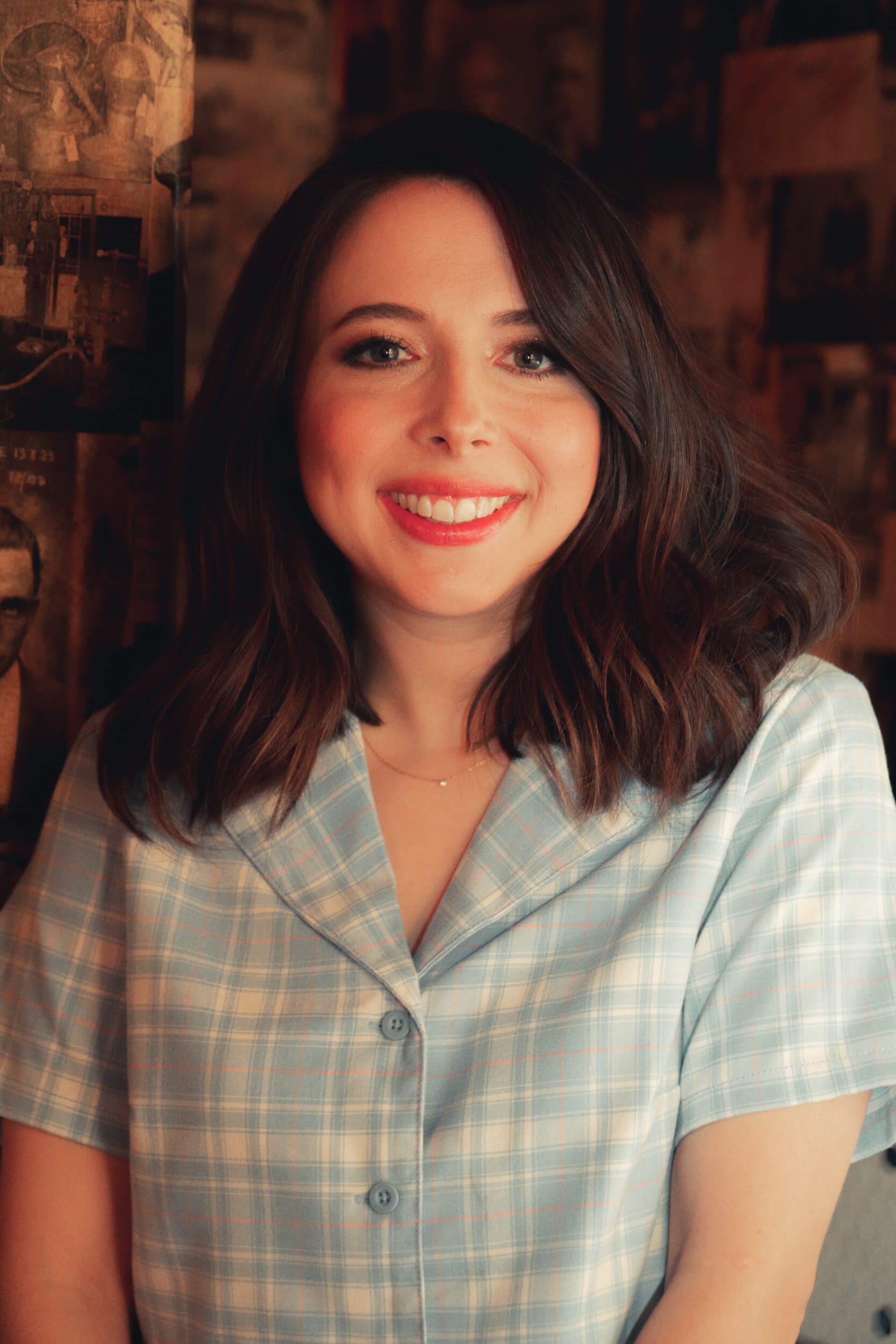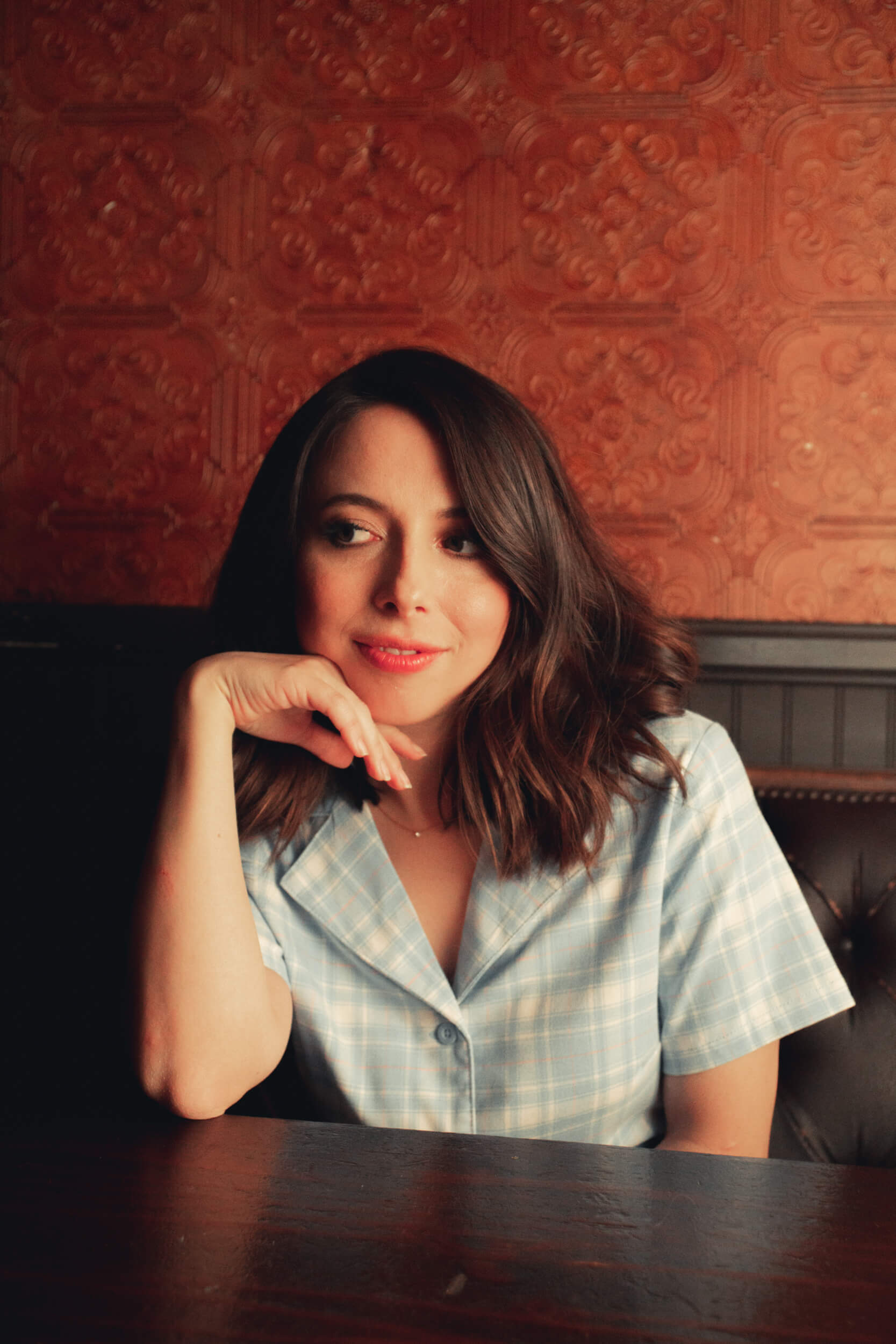 We saw on your IG stories that you had different snacks on the set of "Dollface," what was your favorite one?!
My favorite snack was a rice cake with almond butter and banana. I always made that alongside Brenda.
Do you find Los Angeles inspiring in certain ways for your work?
I'm inspired by every city I visit. I love a new place with a new energy. Living in Los Angeles has really helped me define a point of view.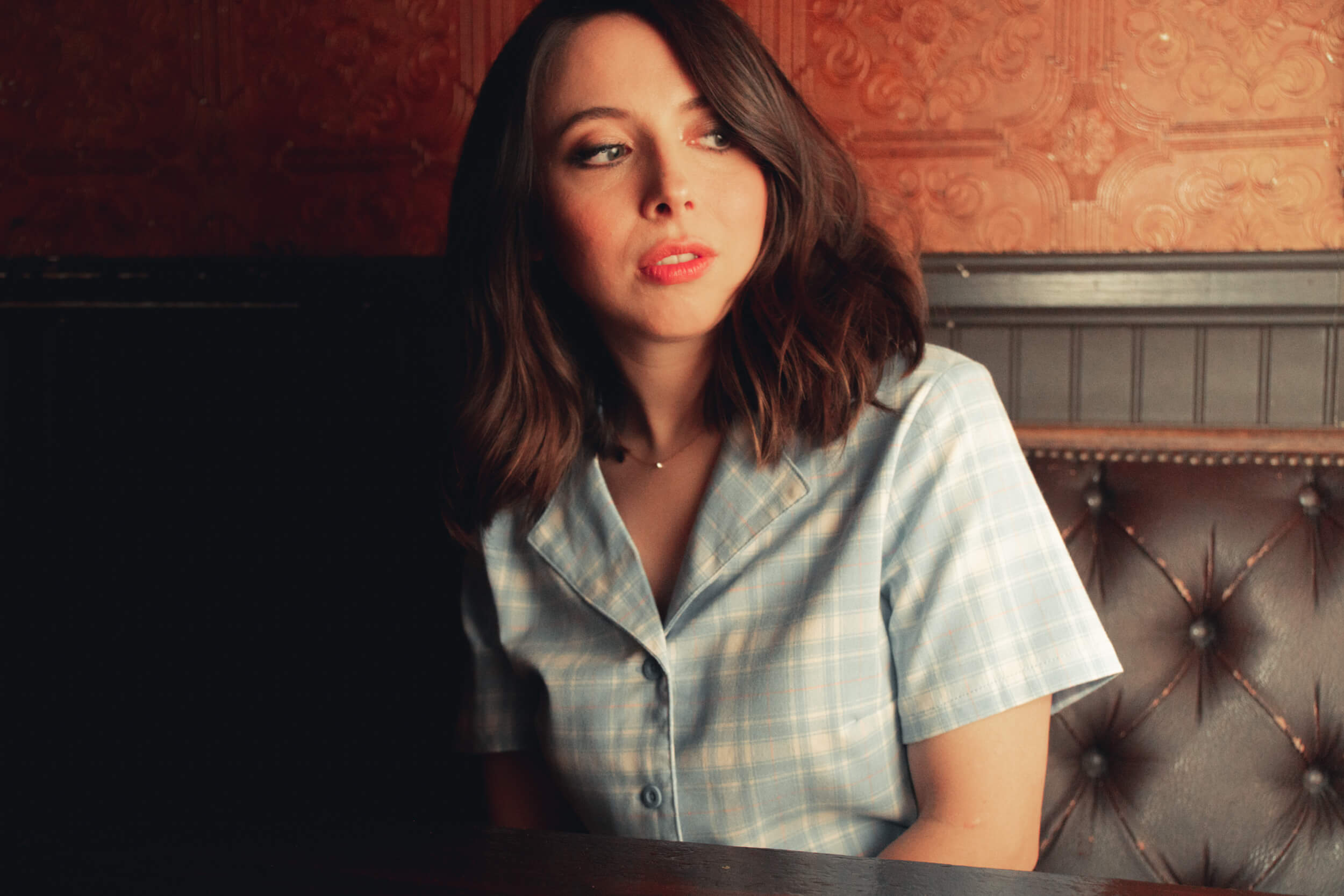 "I'm inspired by every city I visit."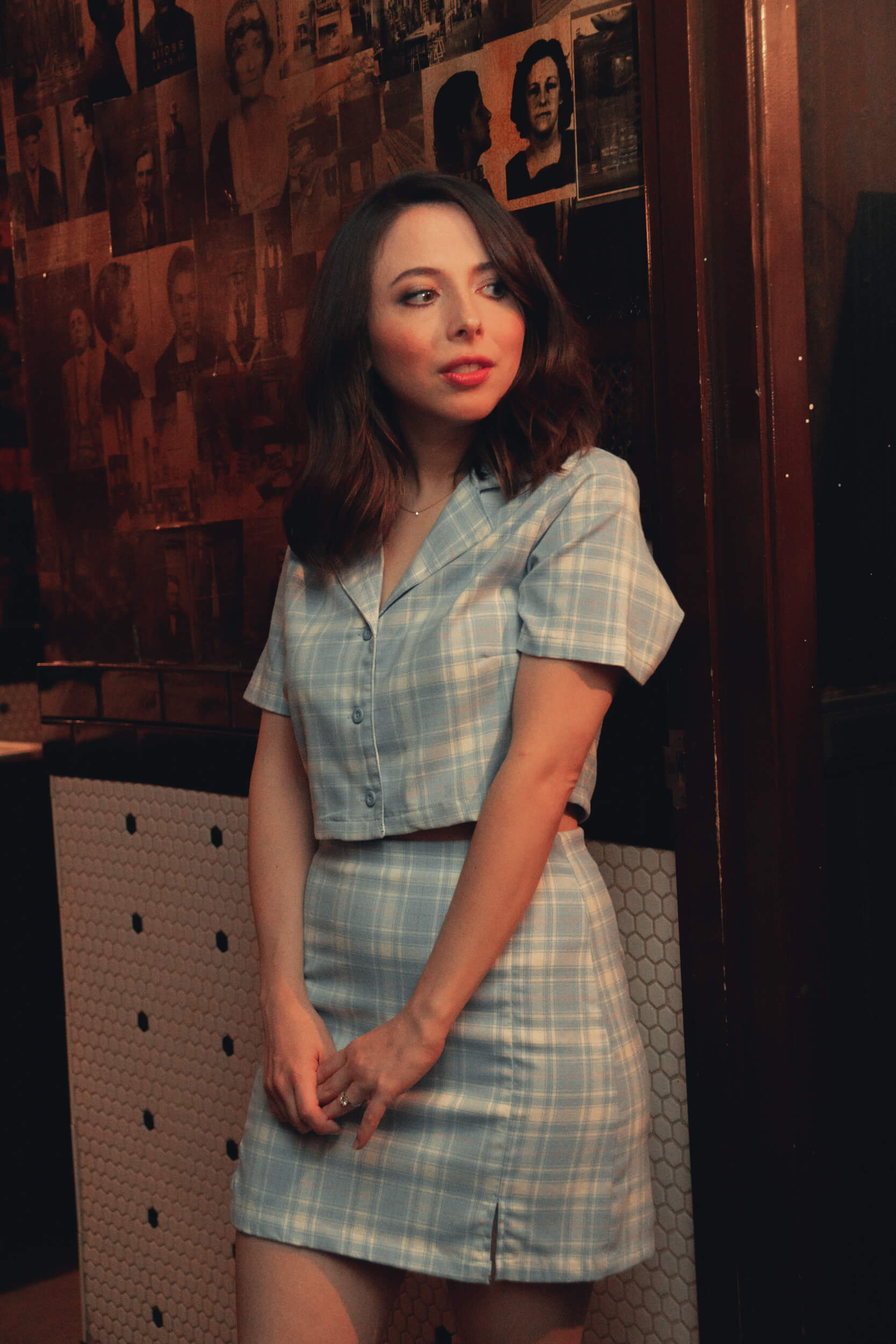 We've read that you would love to perform professionally in a musical, what character would you love to play on stage and what's your favorite musical of all the times?
I love "Thoroughly Modern Millie," "Chicago," "Legally Blonde." I really mean it I think I would enjoy any role in a musical comedy of a professional caliber or honestly even at the high school level.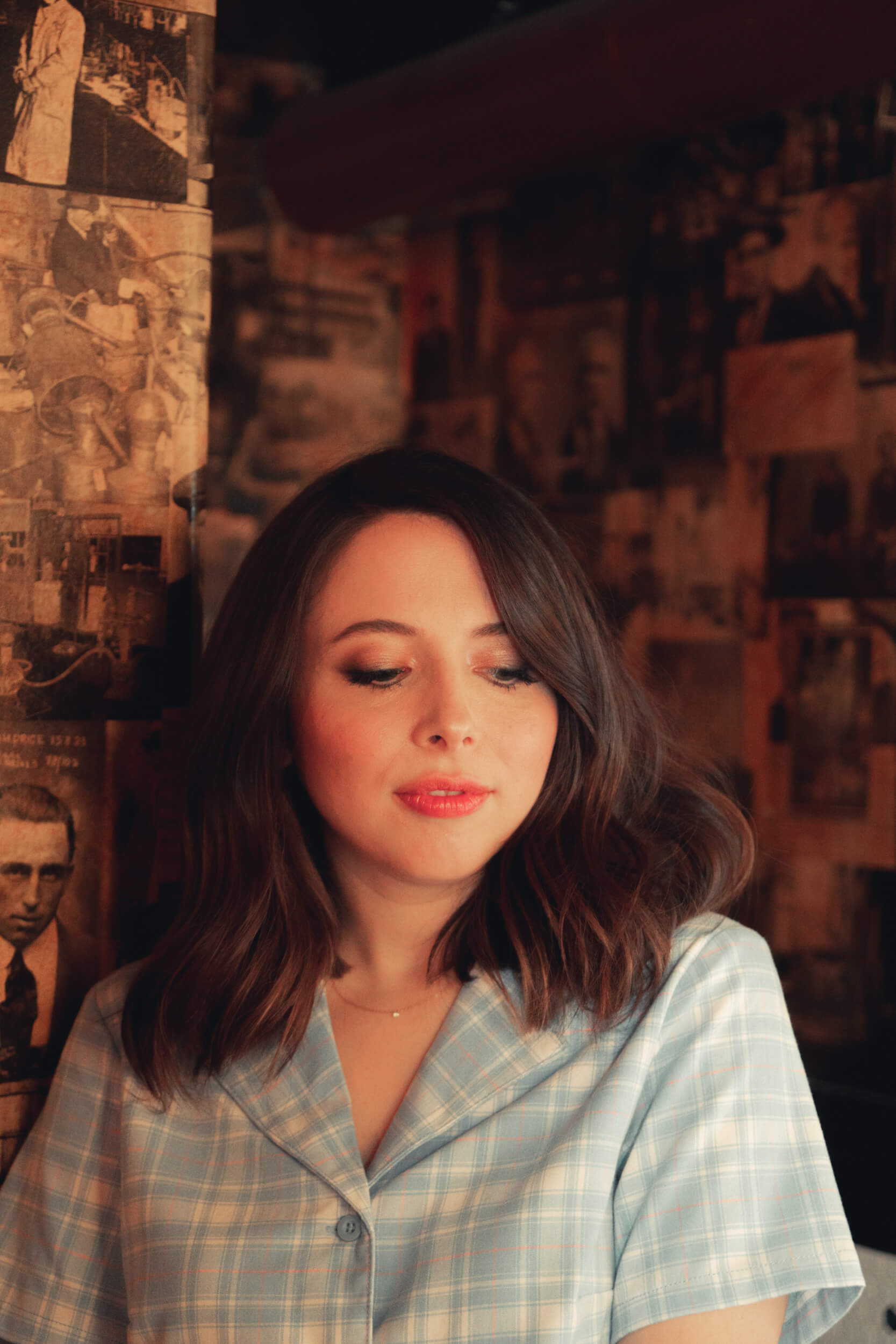 "Thoroughly Modern Millie"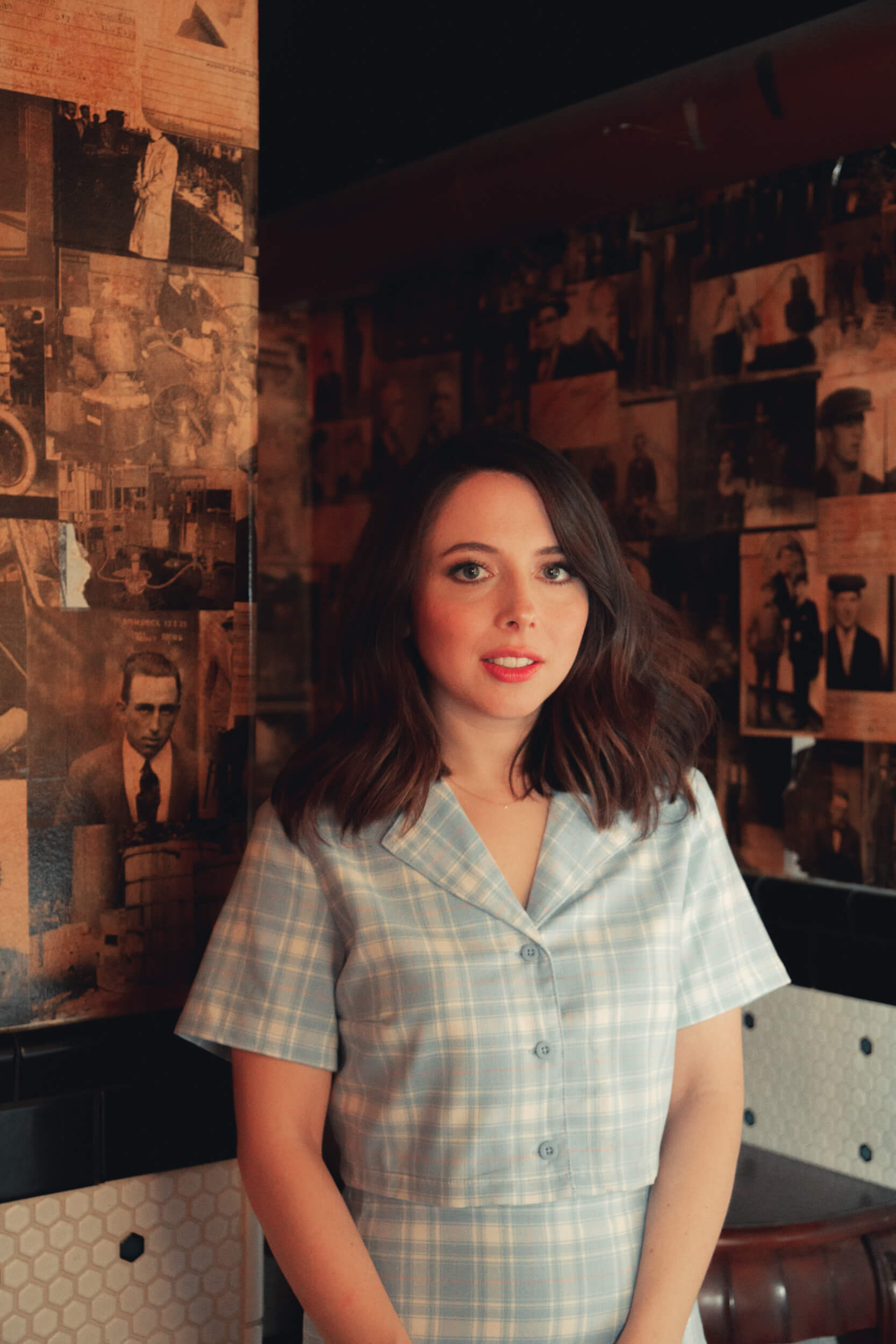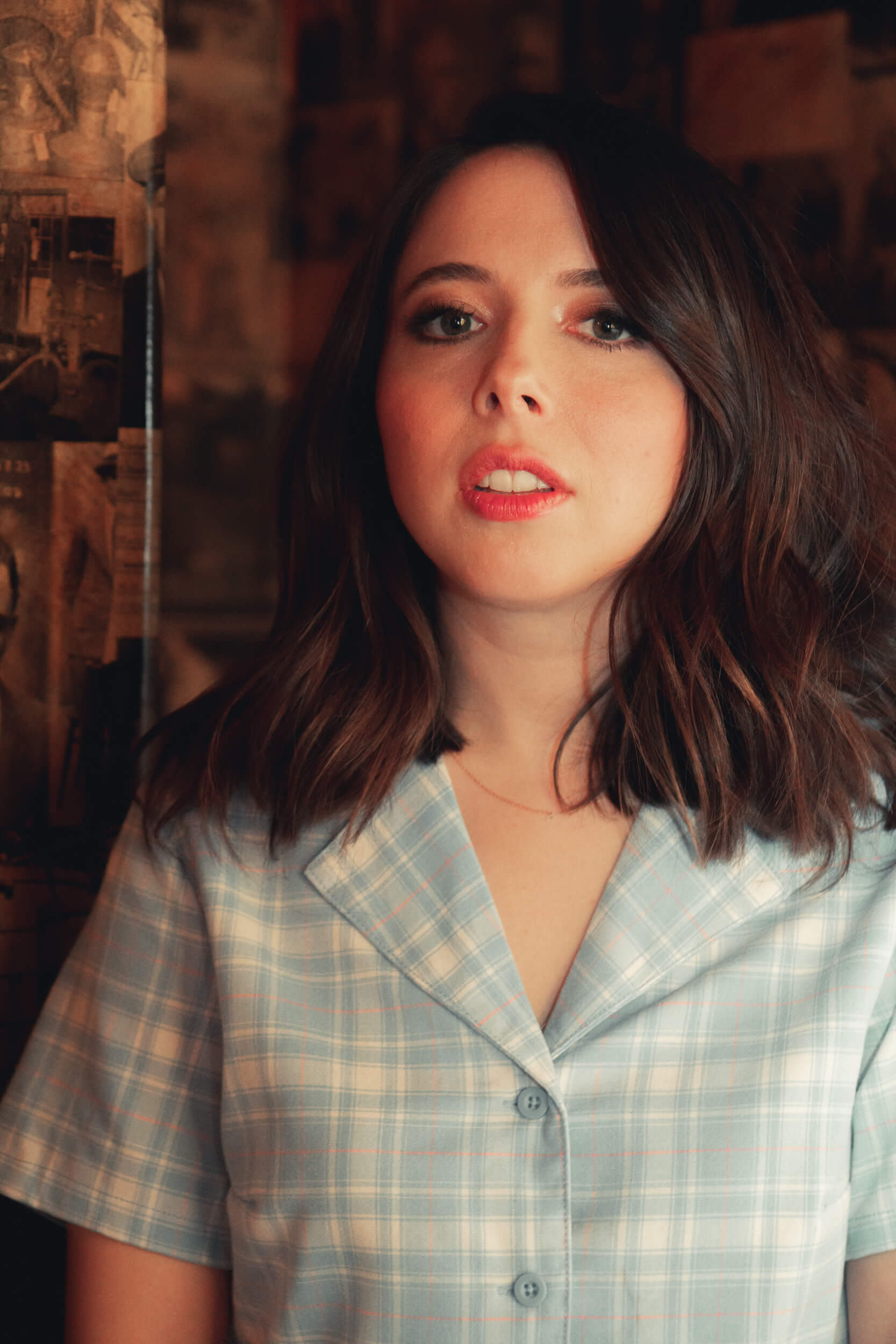 Is there a message you would love to share with your fellow millennials?
Mini Saltines really do re invent the saltine.
You make other people laugh but what makes you laugh the most?
My best friend Christina.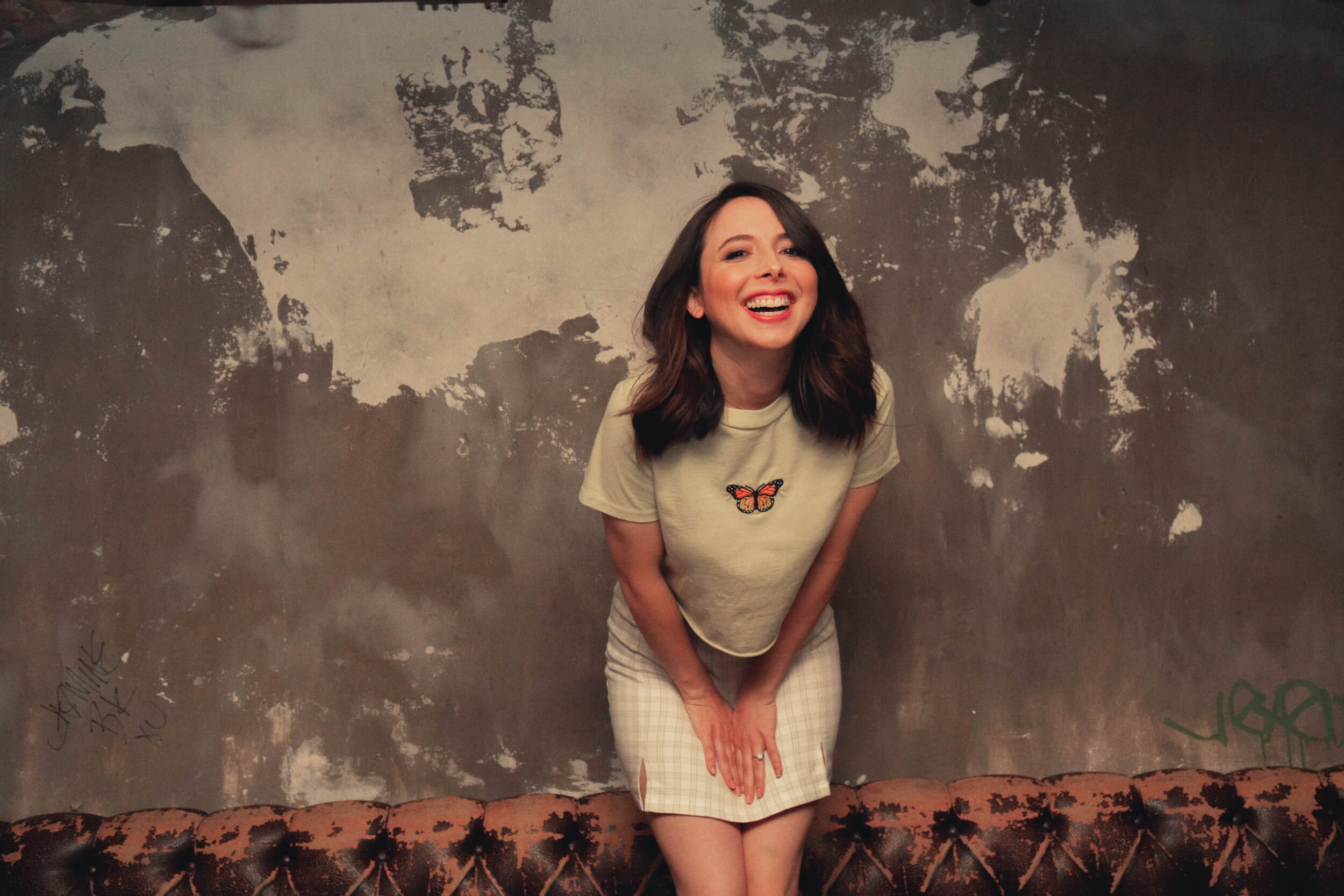 Do you have a life motto?
Eat only what you have a taste for whenever possible.
What's your happy place?
My happy place is eating in my car. Whatever!!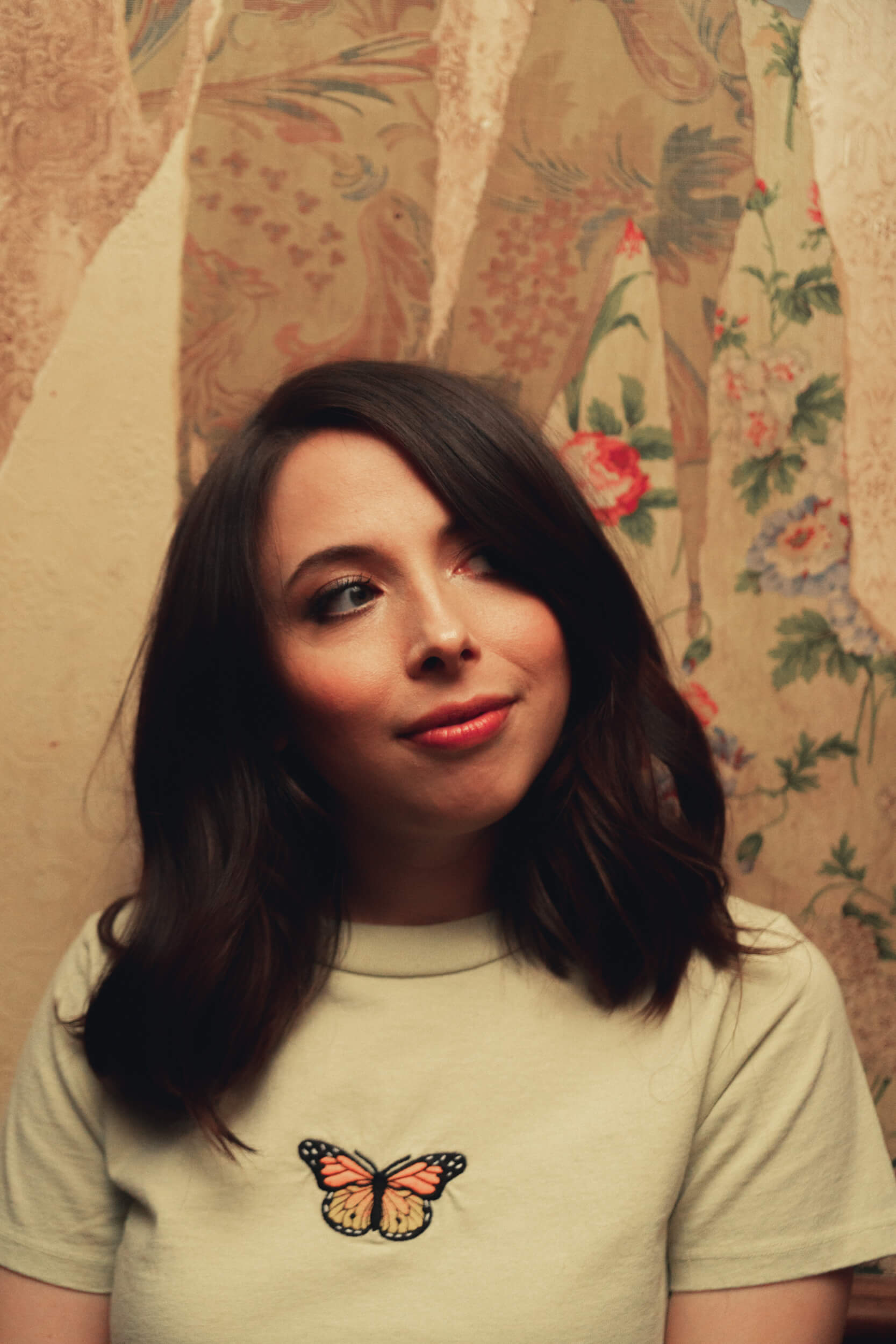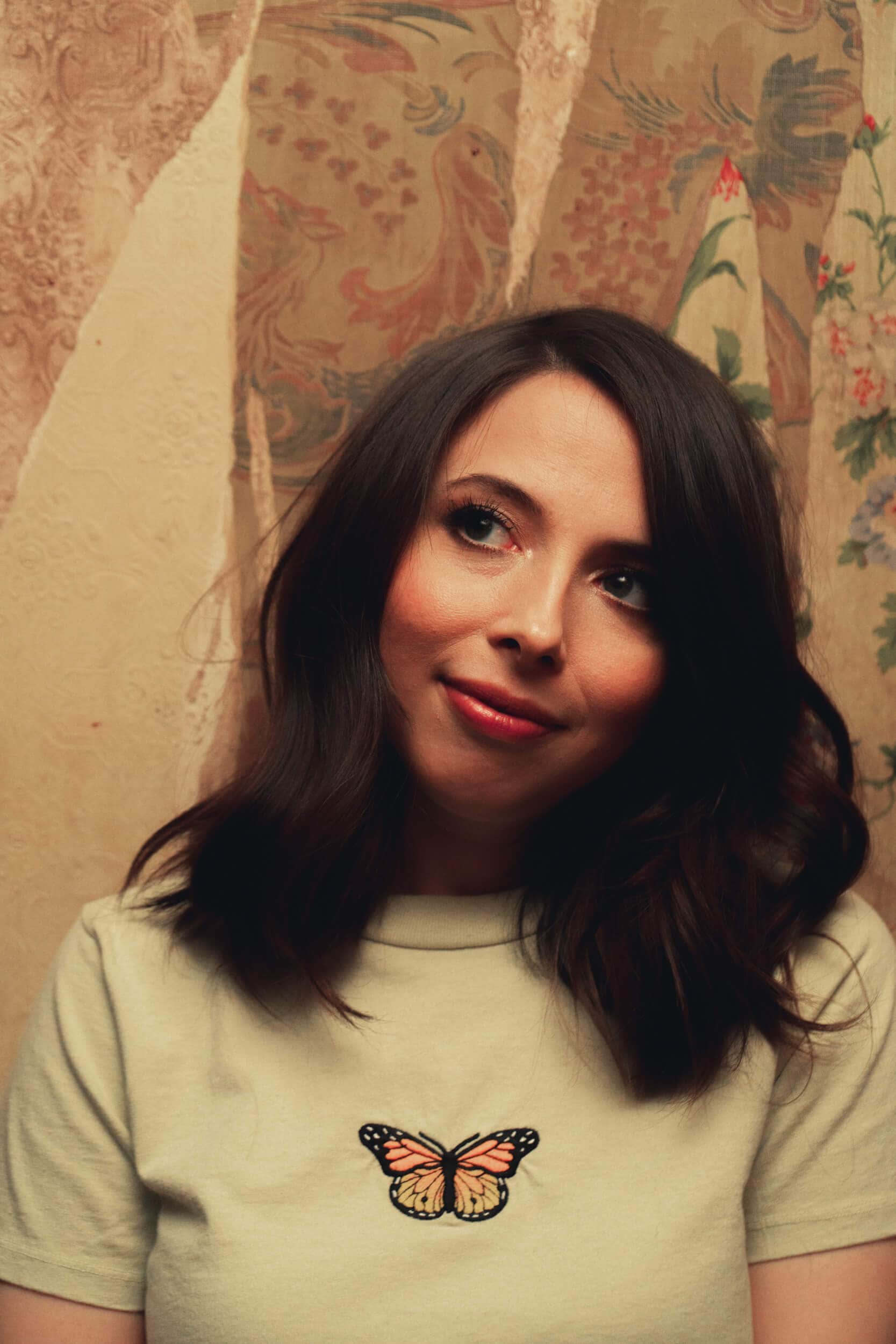 What's your superpower? The one you have or you wish you had.
I don't have a super power because I'm just a person/a little bit of a yorkie poo.
If you could go out for dinner with 3 people from the past or present, who would you choose and why?
My childhood best friend, (I miss her she lives far away!), Lana Del Rey, and Kacey Musgraves.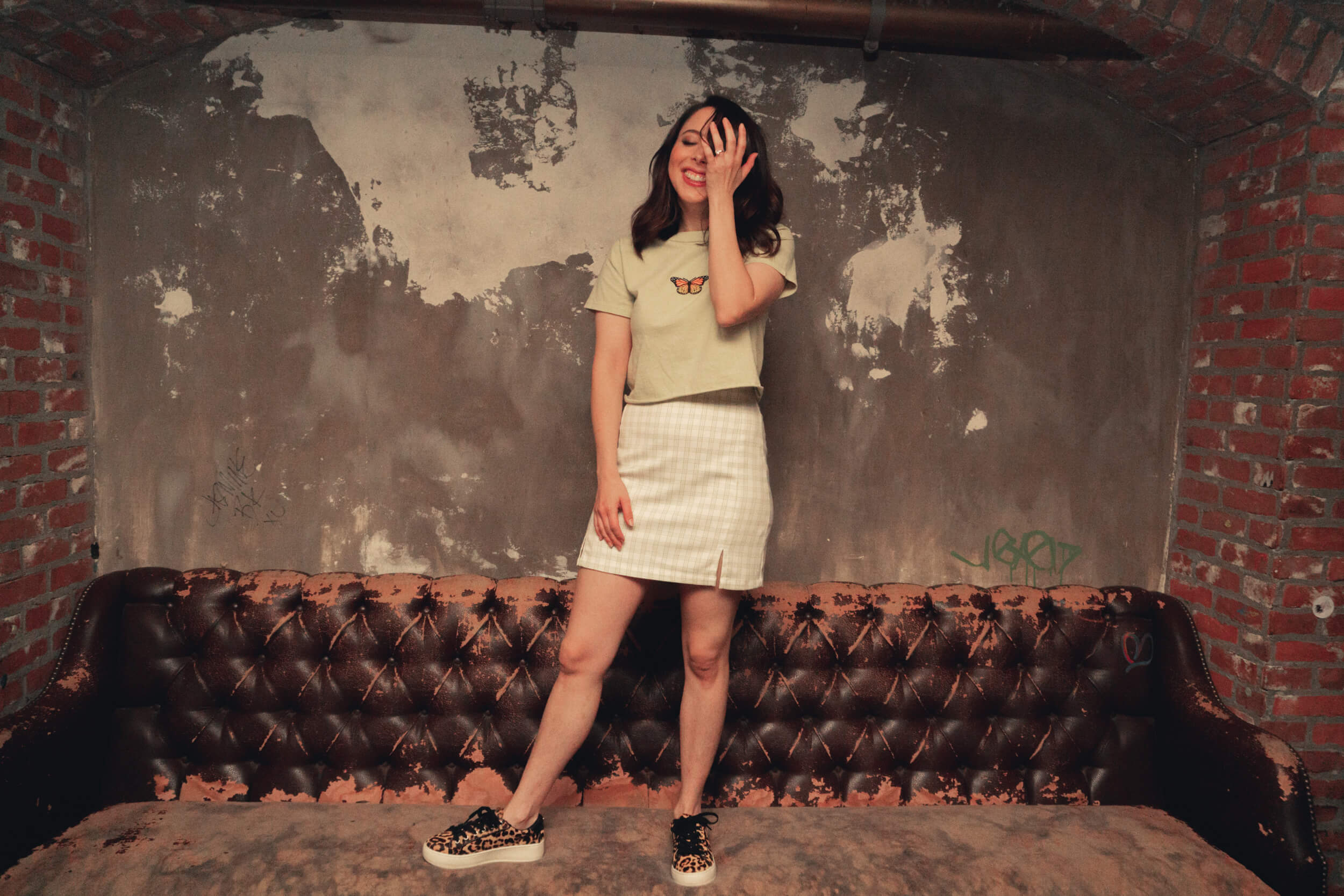 Have you ever had an epic-fail while doing a stand-up comedy or on set?
The real question is have I ever not had one??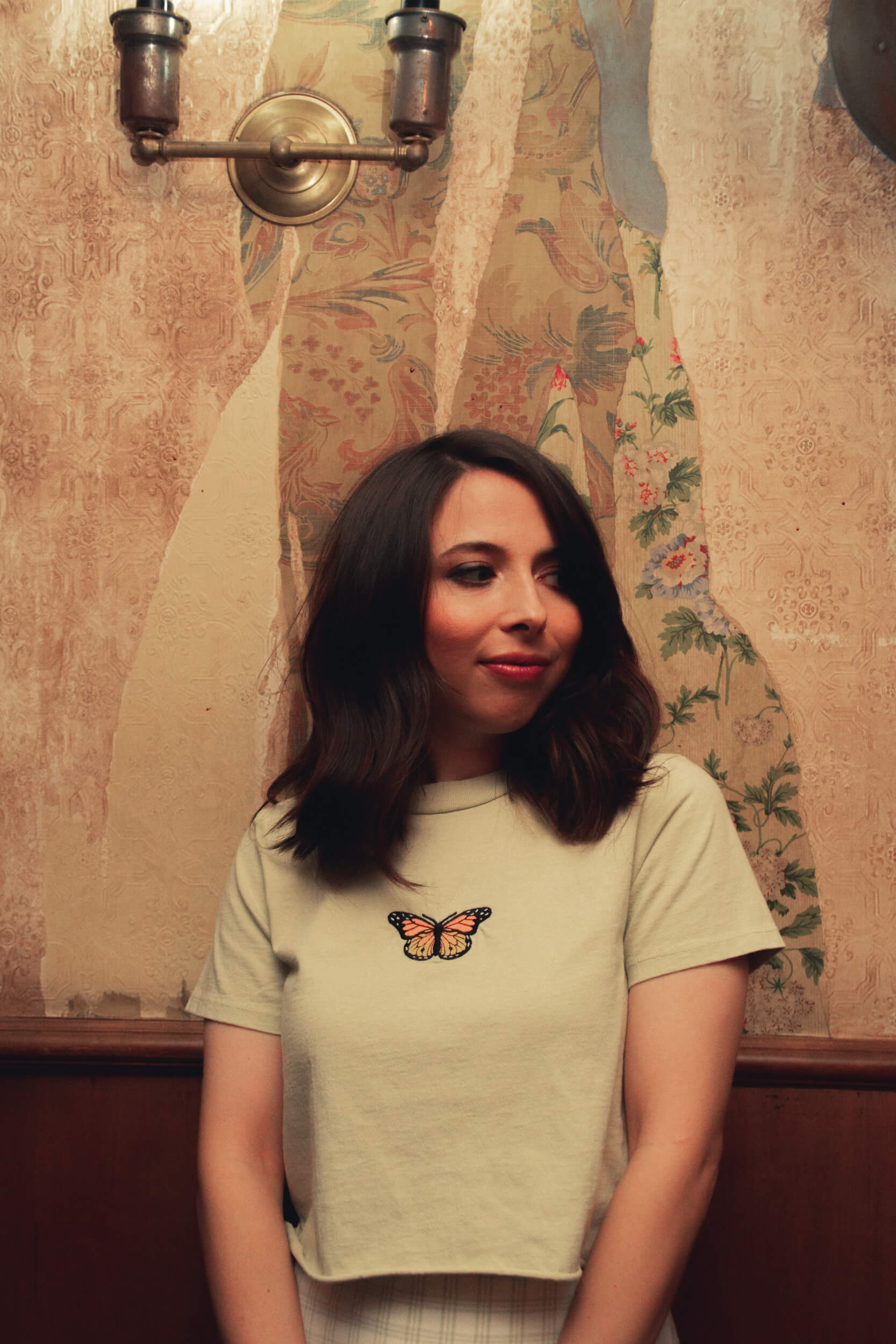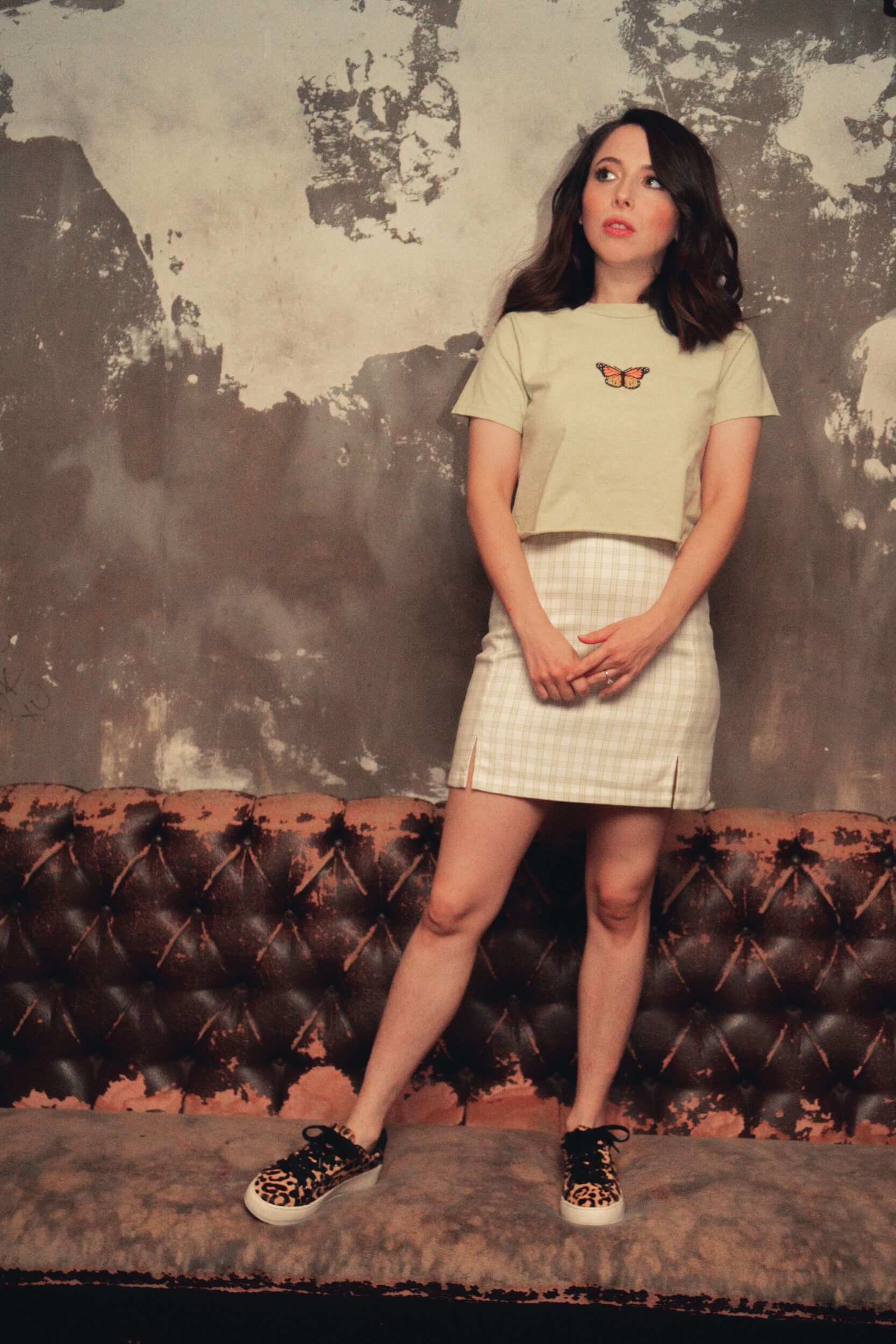 Can you tell us something about your future projects?
I have a stand up special coming to Comedy Central.
Last… What's your fav recipe with oat milk since you are the oat milk princess, or better, queen?
Two shots of espresso, add oat milk and ice.
I like to add the oat milk before the ice so the espresso doesn't melt the ice. Lately I'll add a dash of maple syrup to get myself excited.
The Film Wall
Fuji Instax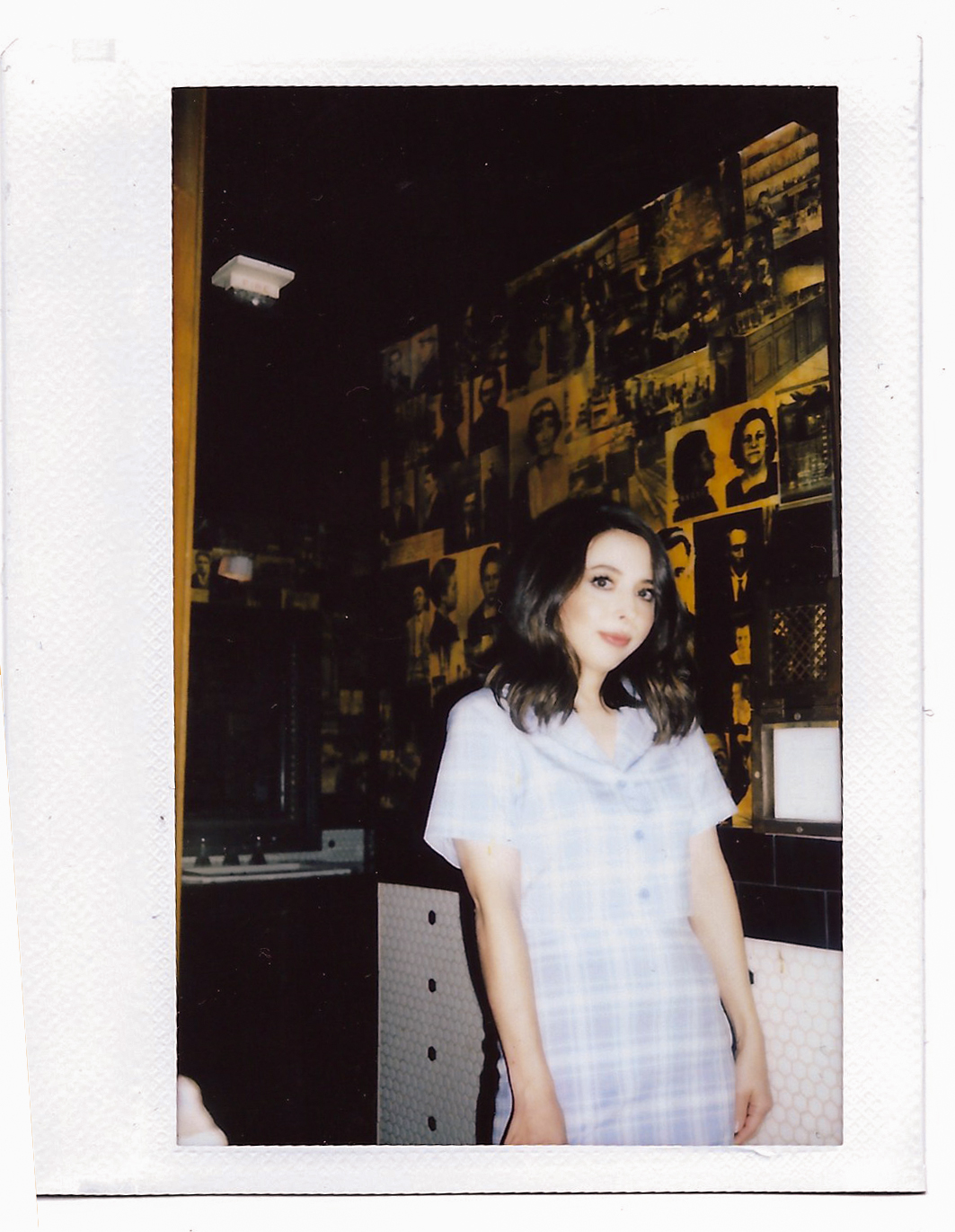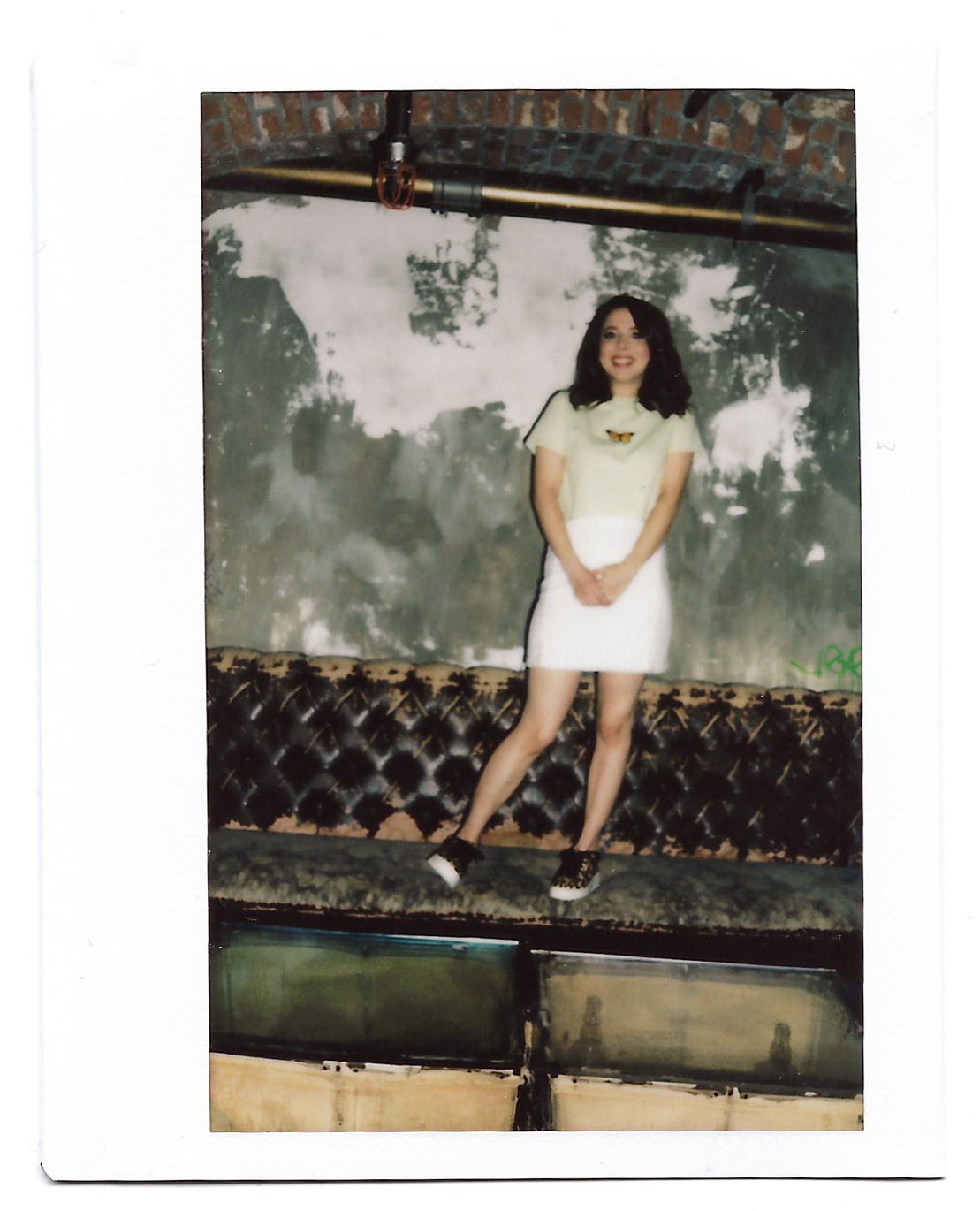 Sweater: Aritzia
Jeans: Levi's
Shoes: Converse
Look 2
Top & Skirt: Brandy Melville
Shoes: Converse
Look 3
Top & Skirt: Brandy Melville
Shoes: Steve Madden