We met the young and brilliant Eris Baker in Los Angeles and she immediately transmitted to us a sense of energy and happiness. She truly is a girl full of good vibes, love for her family and everything around her, and she has an innate sense of style and joyfulness.
Now, if you haven't seen "This Is Us", you should. Now. In the Emmy Award-winning TV series, Eris is Tess, the eldest daughter of Sterling K. Brown, who has to deal with many family dramas, but, just as much as Eris, Tess will take over everything with great humanity and joy.
Even if she's only thirteen years old, Eris has it all very clear in her mind. From her dream role to the third season of "This is Us," let's discover together Eris Baker, who stunned us from the very first moment.
__________
You are really young, but you are doing a lot of things. How did it all start?
__________
About when I was 3-4 years old, I've always liked to experiment how it is to act certain characters like Disney characters, or like Marvel ones and then my parents got me into acting classes. And I told them I wanted to be an actor and they got me my manager, my agent and as I was starting I would do commercial and little things like that, but then I got into "This Is Us" and that was like my first big audition and I can't believe that I got it, it's really a blessing.
__________
By the way, I love the show!
__________
Thank you, thank you for watching.
__________
We LOVE it! And you all make us cry every time, always.
__________
It is such a realistic show, I feel anyone can be touched by it because it has so much social awareness into it, but also it has family.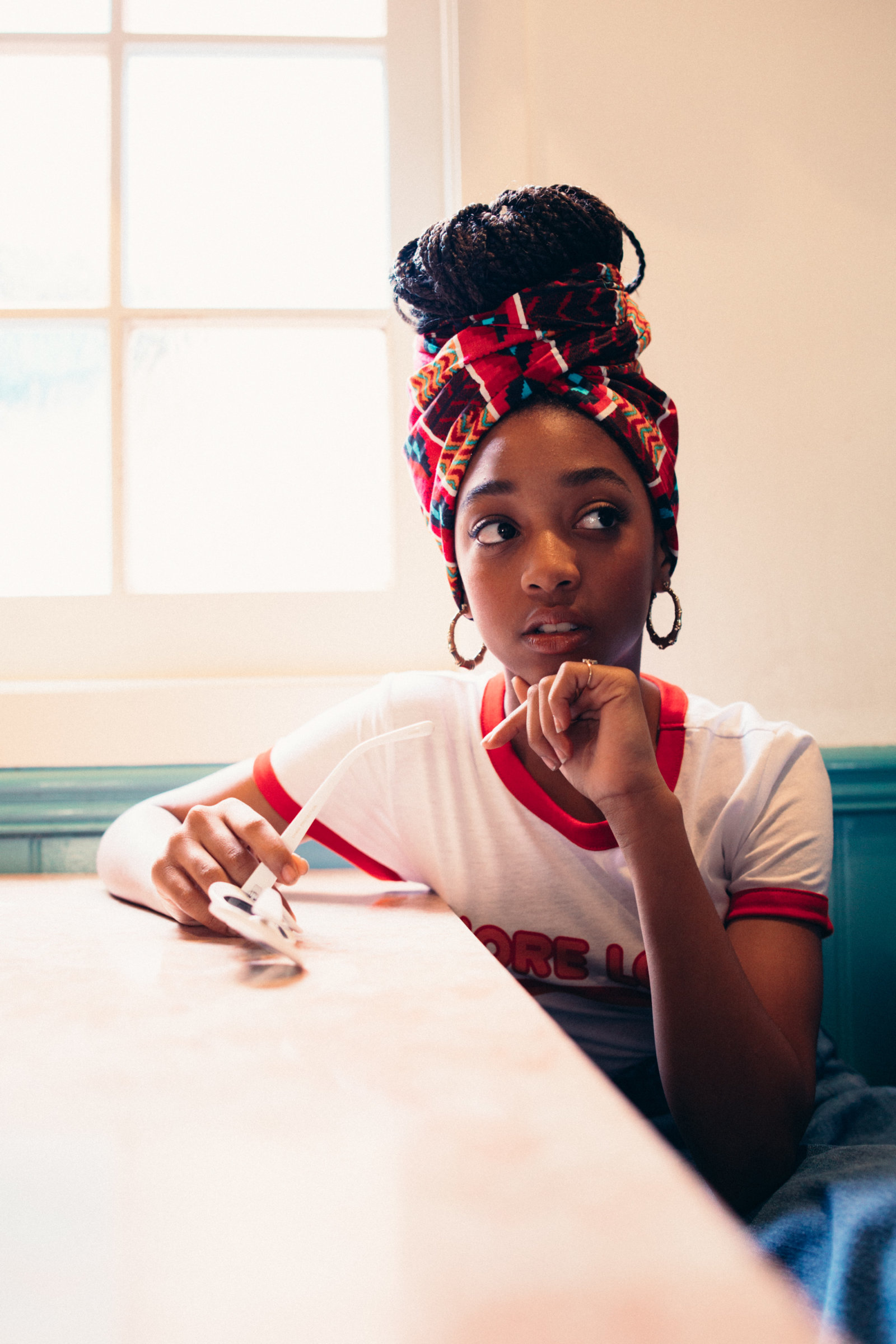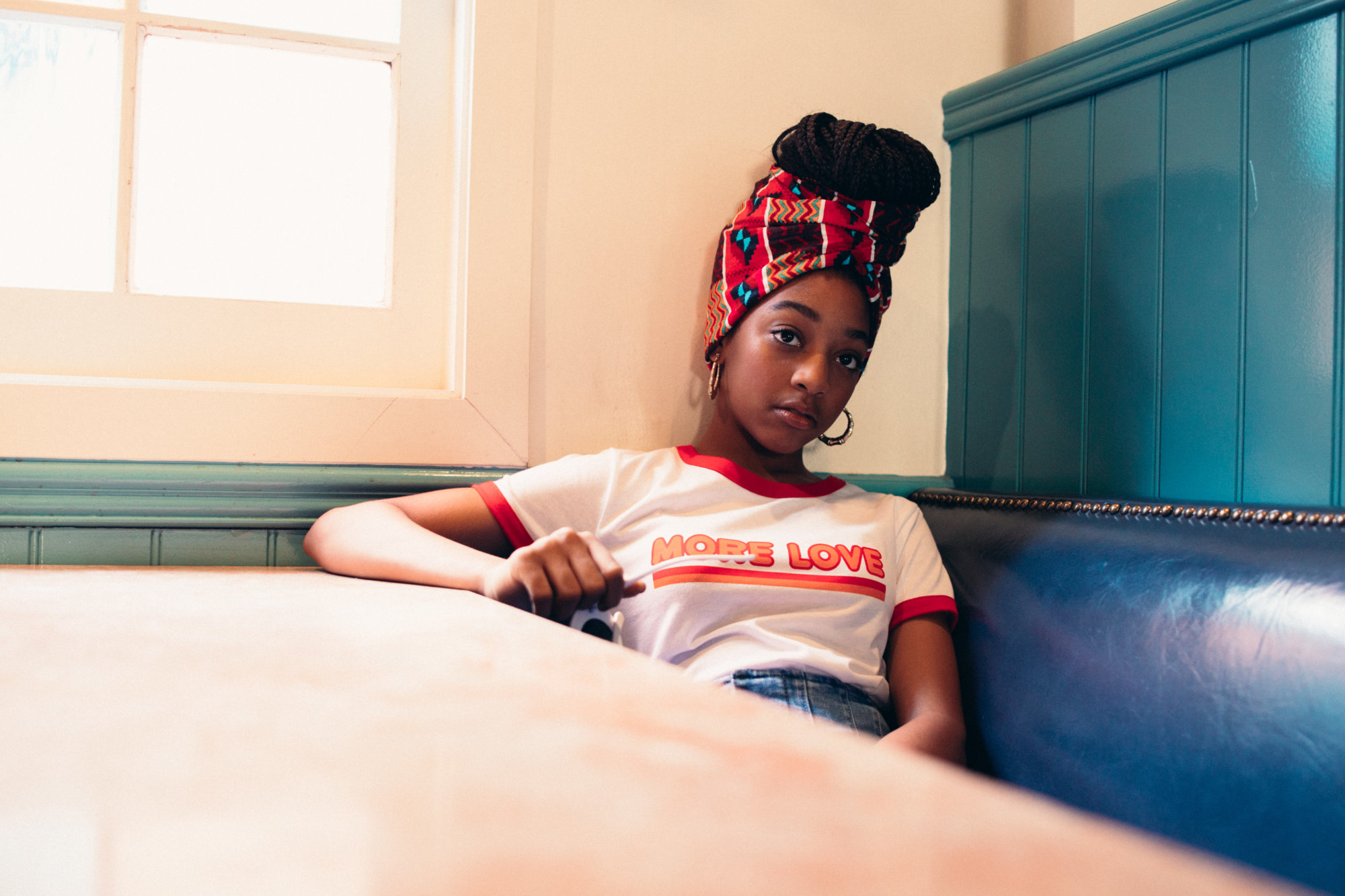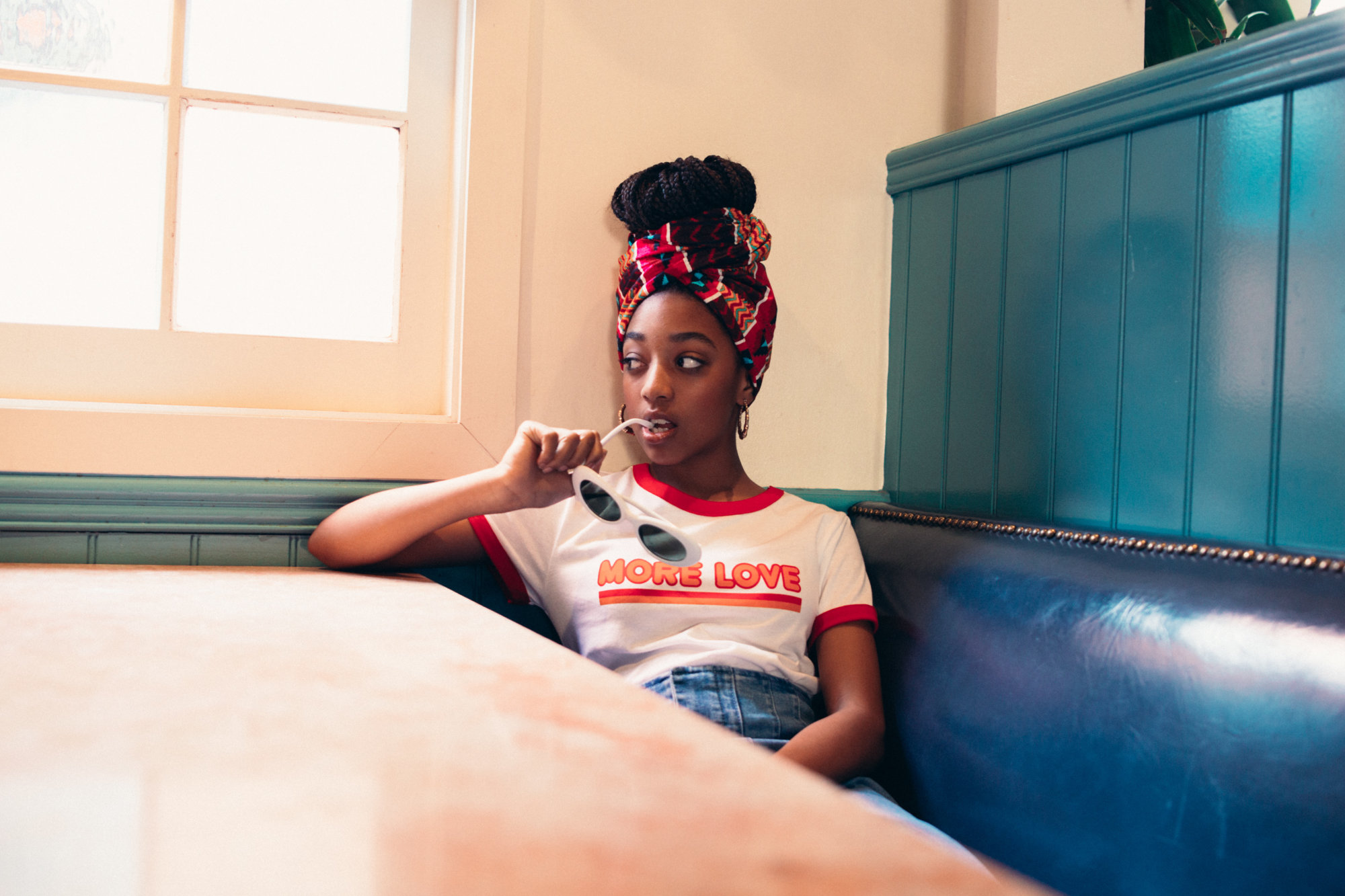 __________
As you said, it speaks about lots of important life choices but at the same time about everyday problems. How do you react to that? How does this series affect your personality?
__________
Honestly, the show has taught me so much. The show depicts many real-life situations, and as a young actress it not only challenges me to be a better artist, but it also educates me on things I may see or experience first-hand as an adult.
__________
Totally! And to be tolerant with everyone. I think it's great for you to grow also within the show.
_________
Exactly.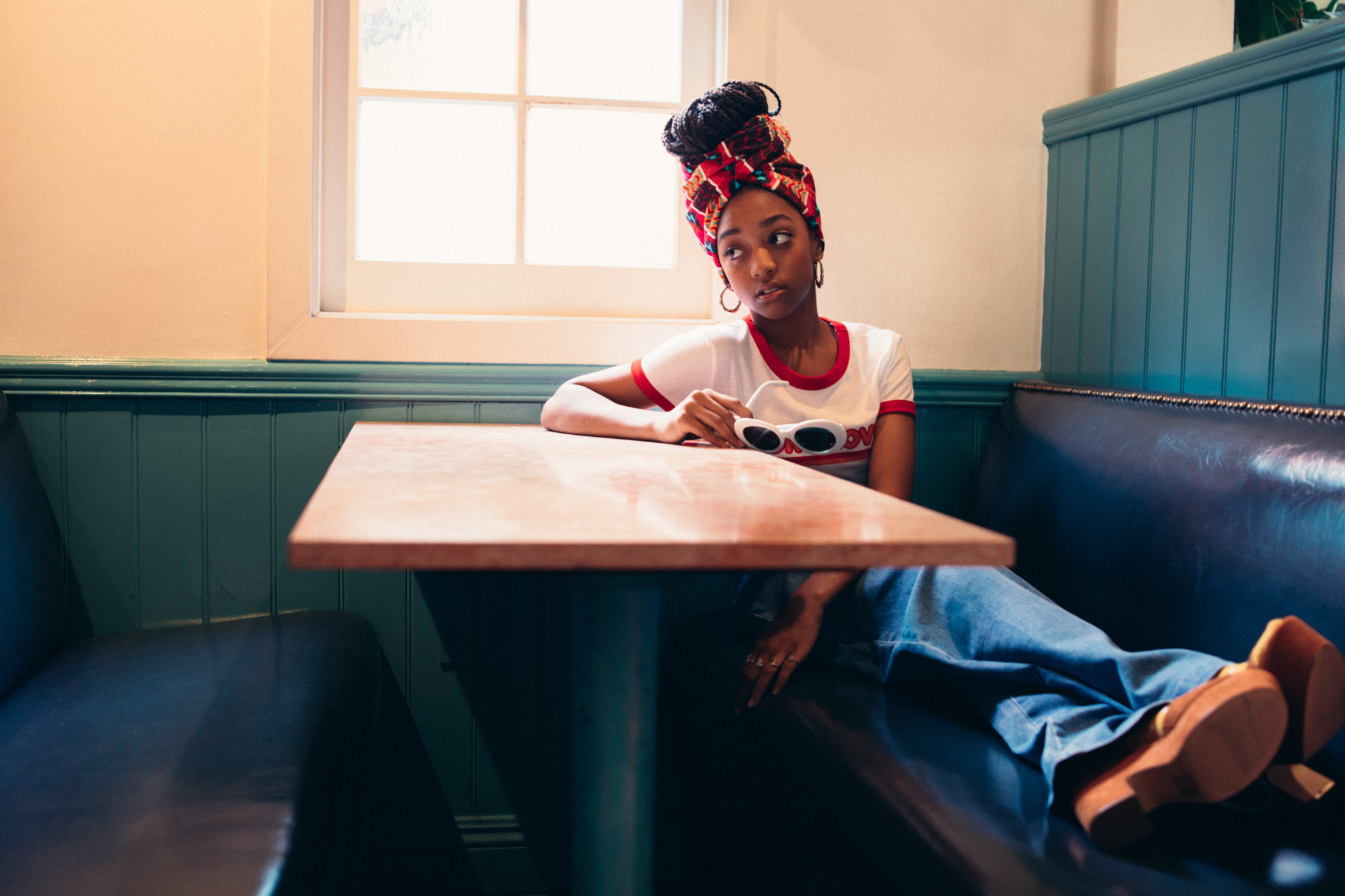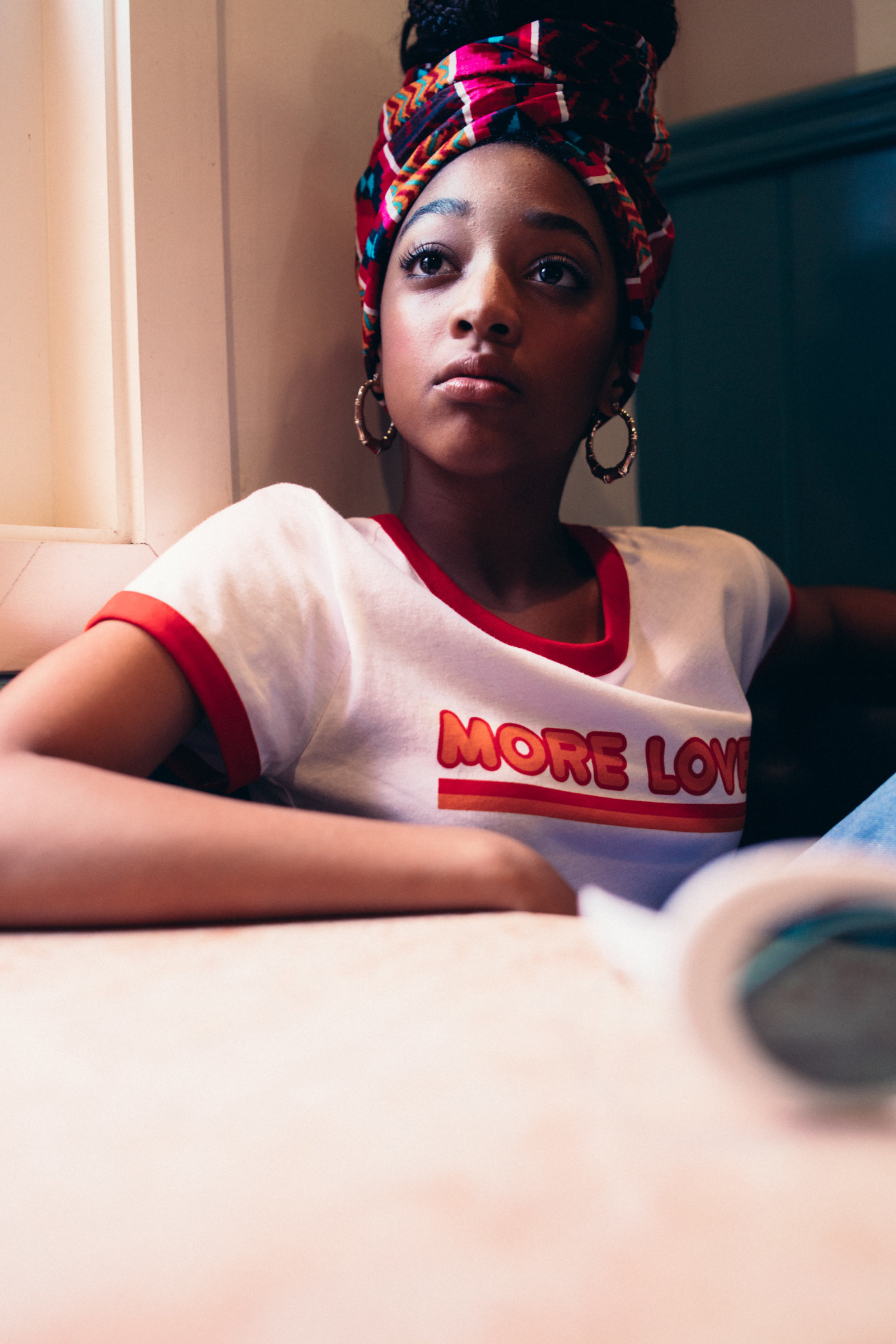 "I feel that the show definitely taught me
not to do sorts of things."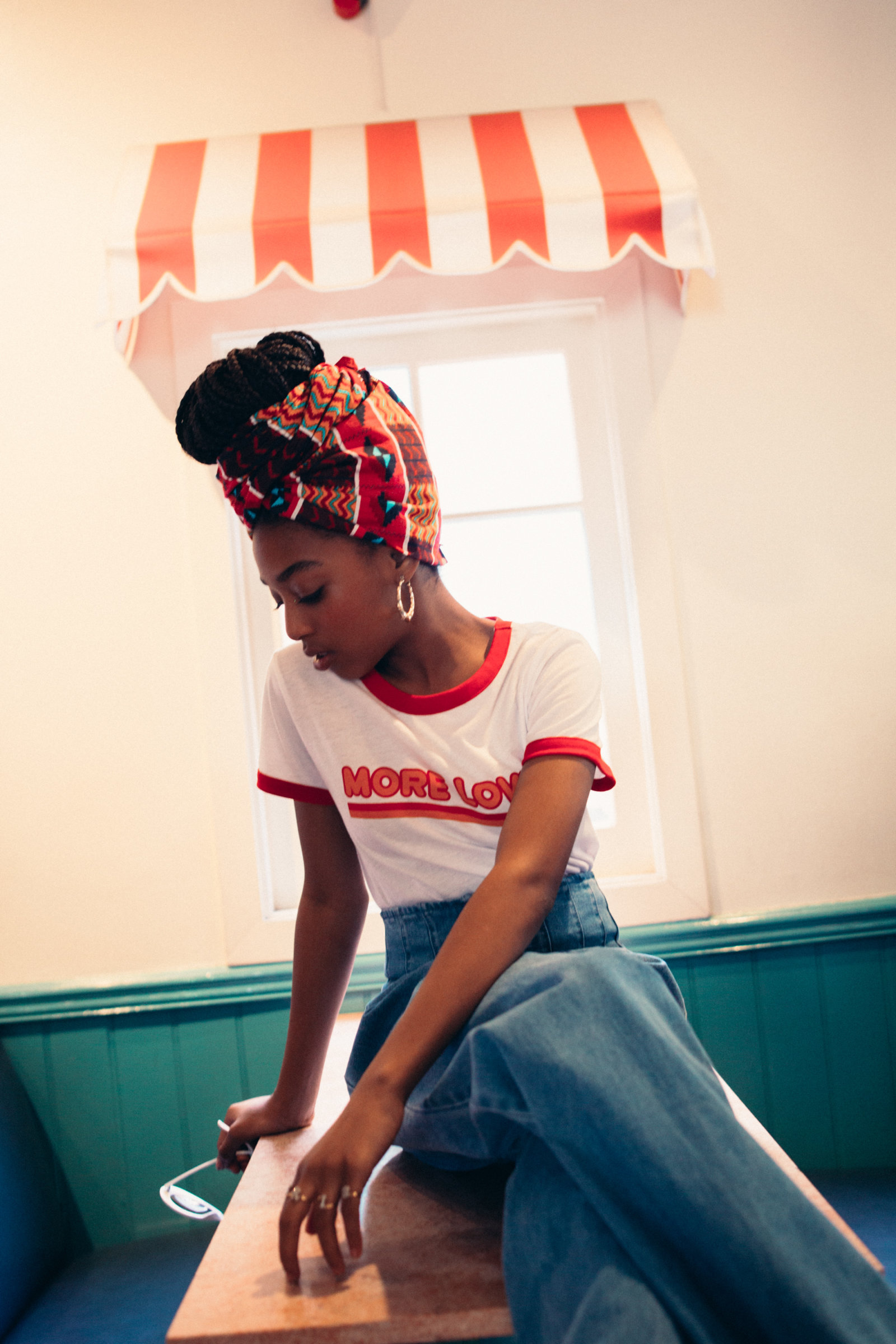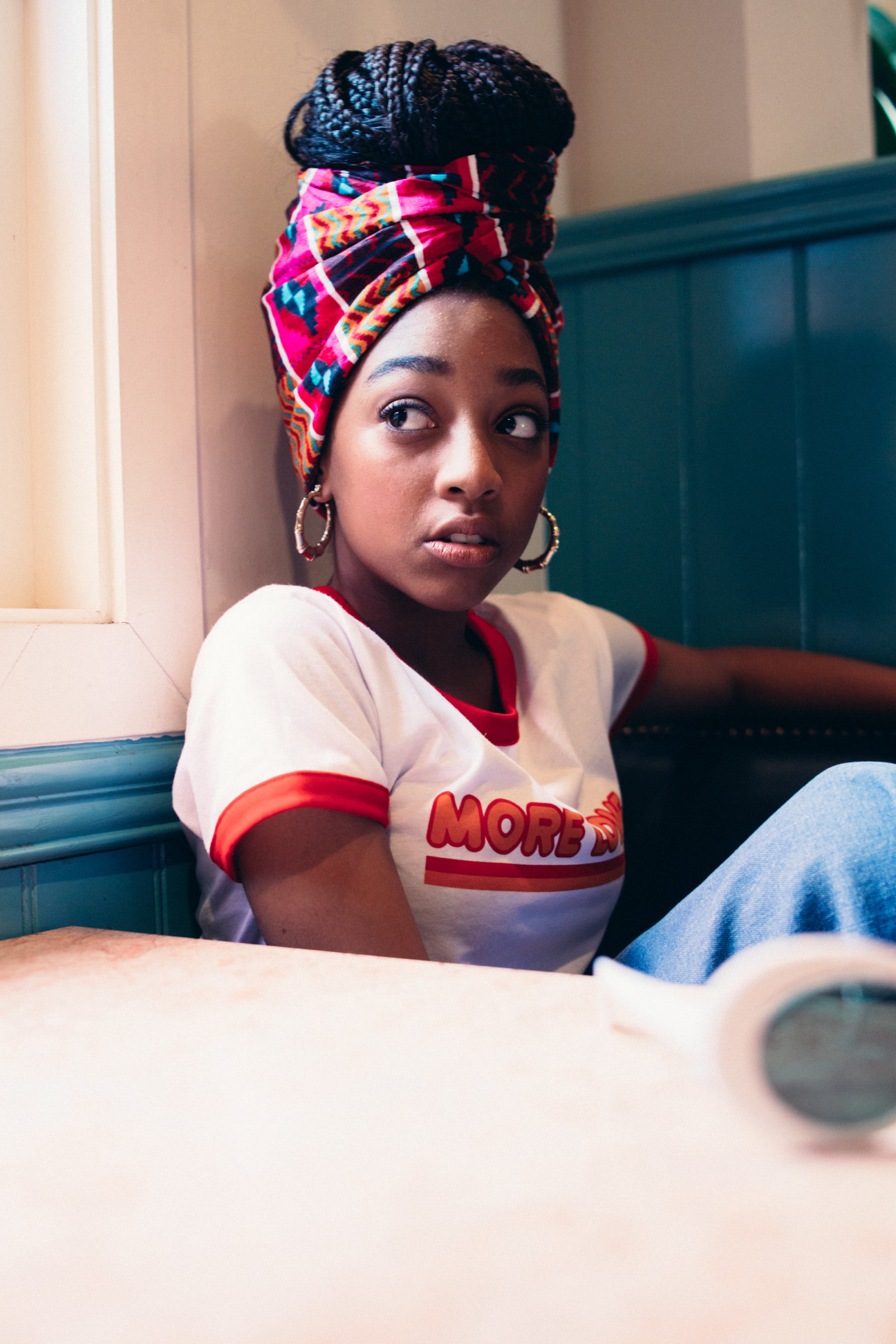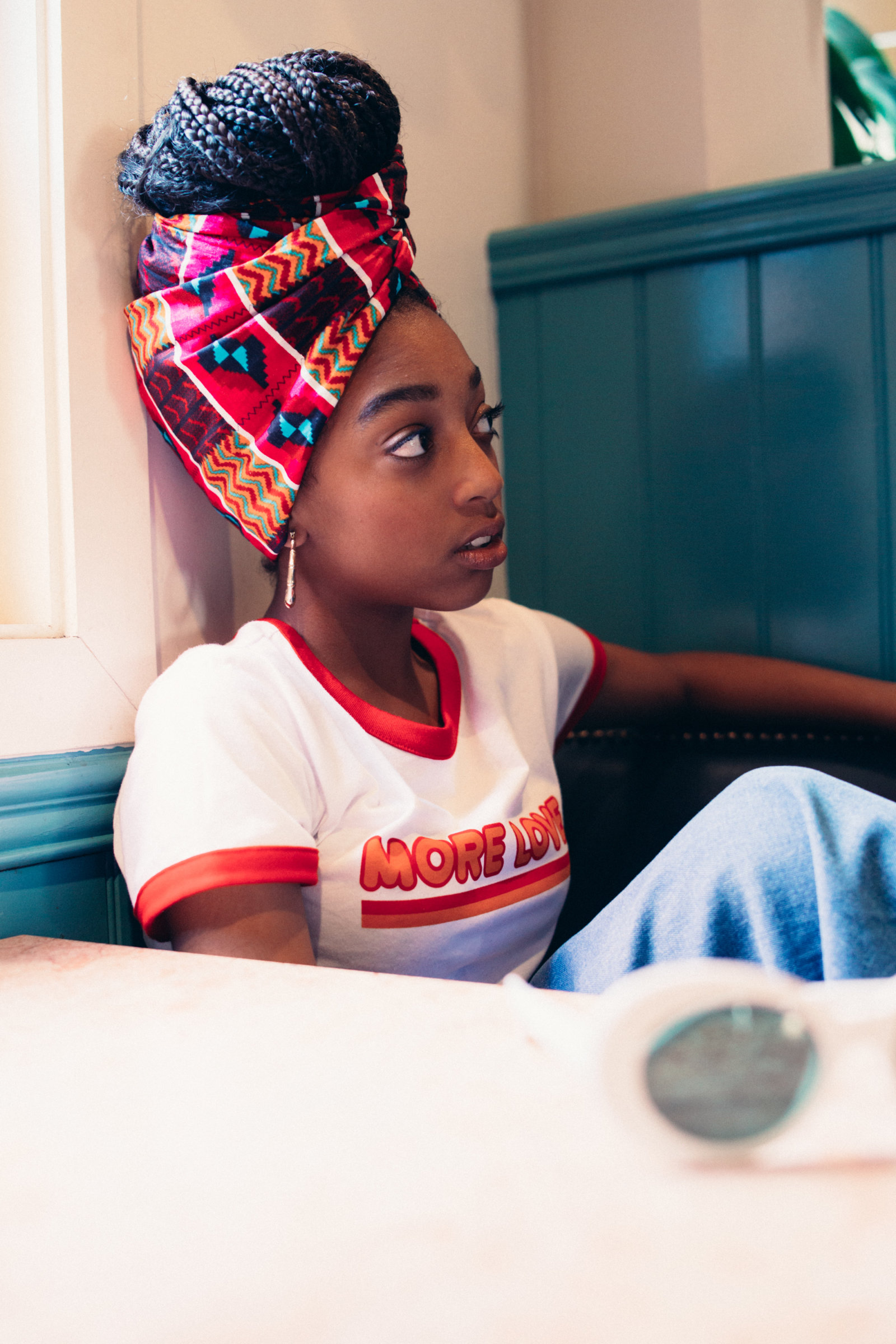 __________
How did you react when you find out you were going to play your character?
__________
Actually, my parents told me that I got the part of Tess on "This Is Us" on Christmas Day, so that was the best present in the world! I was so surprised because I had no idea, and first, they were like, "you got the part" and I was like, "what?" and they, "you got in 'This Is Us'!"
I was like "Oh my gosh!" And I went nuts, it was such a heartbeat time, it was THE best Christmas ever.
__________
I can imagine! How did you prepare to play Tess? Which one was the most intense scene for you?
__________
I feel like Tess's character is really similar to me, because I am a big sister of three and I know that Tess has a little sister, Annie Pearson on the show. I feel like our connection between the big sister and the little sister is the same connection off-screen, so it's really easy for me to play that character.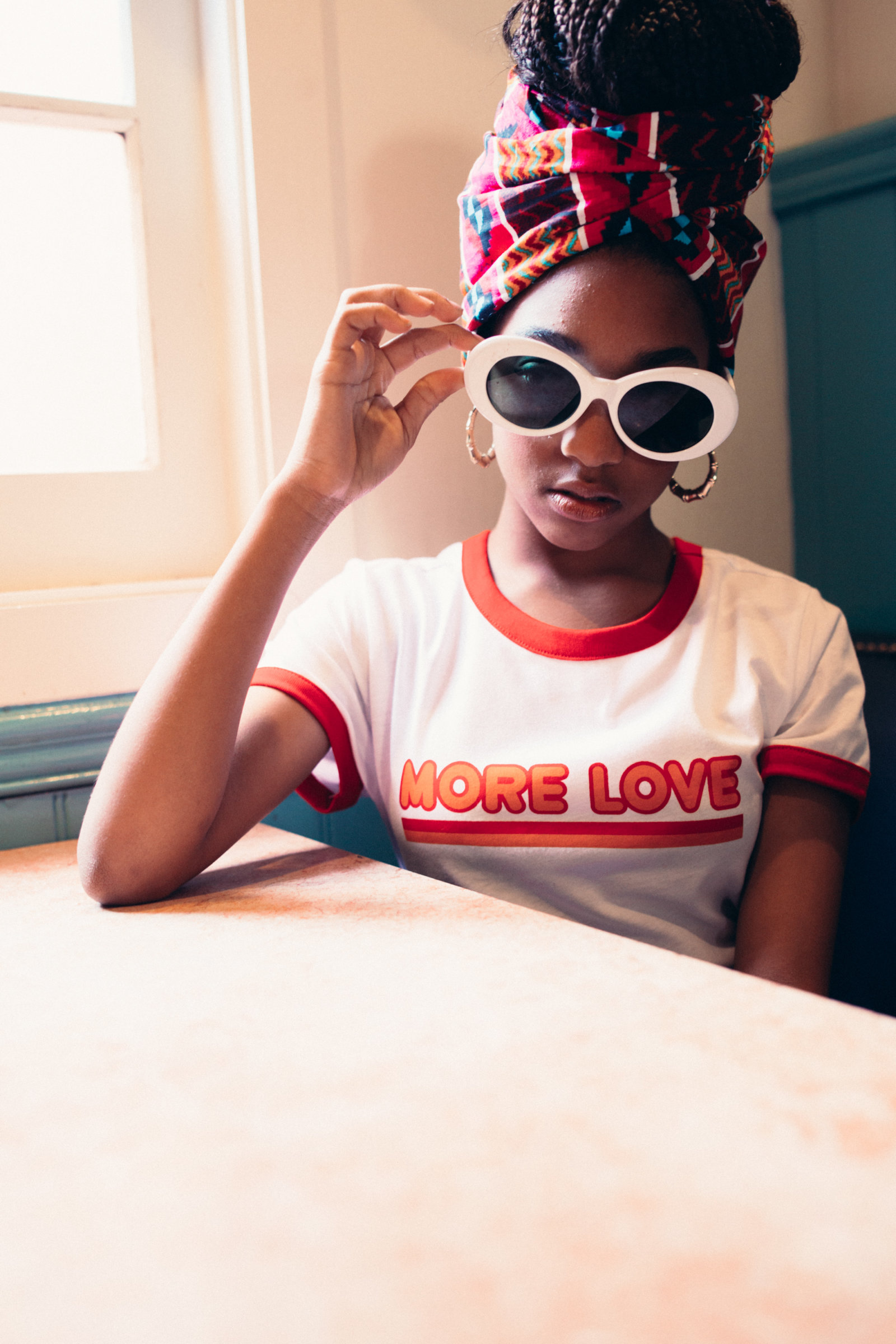 "You got the part"
"What?"
"You got in 'This Is Us'!"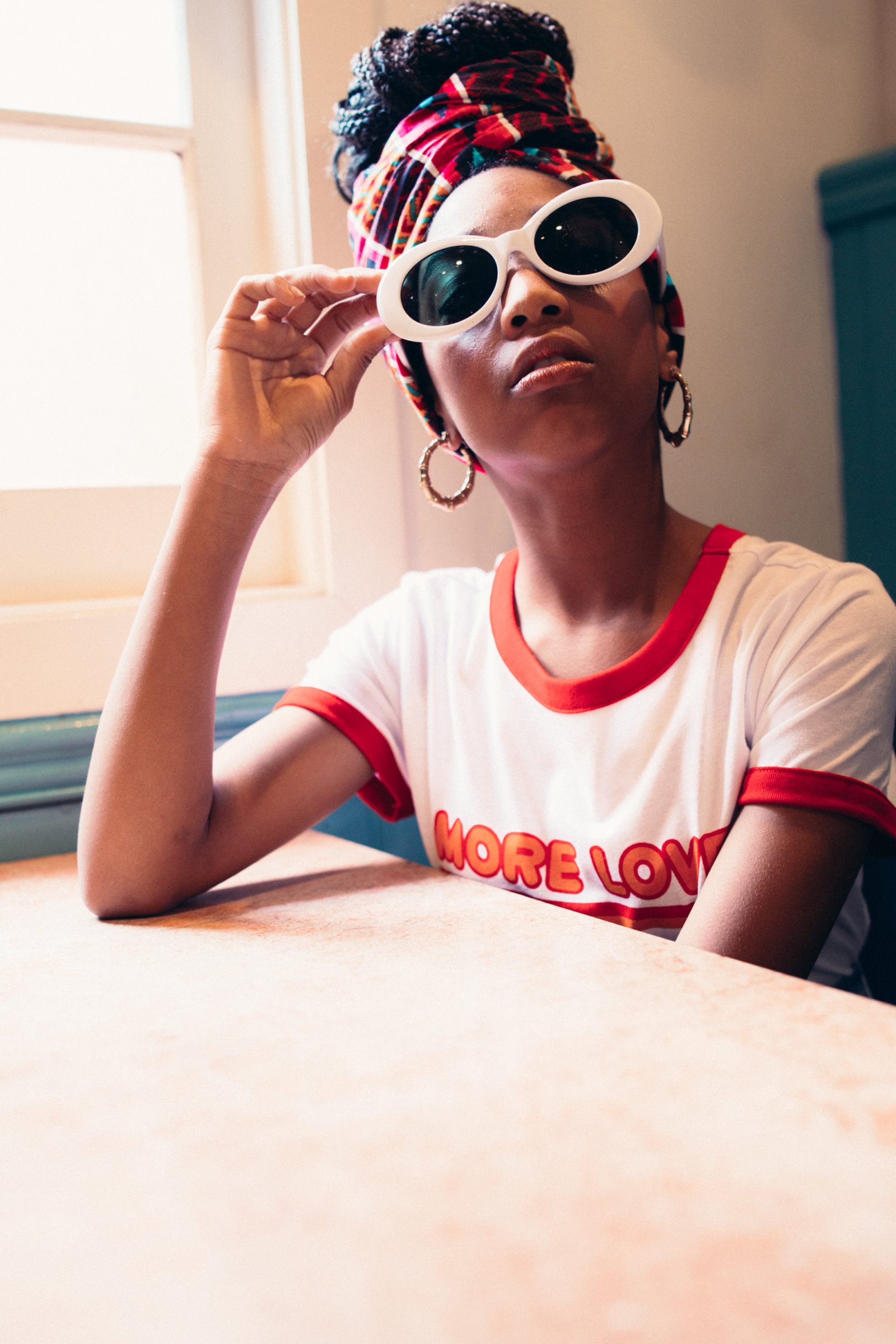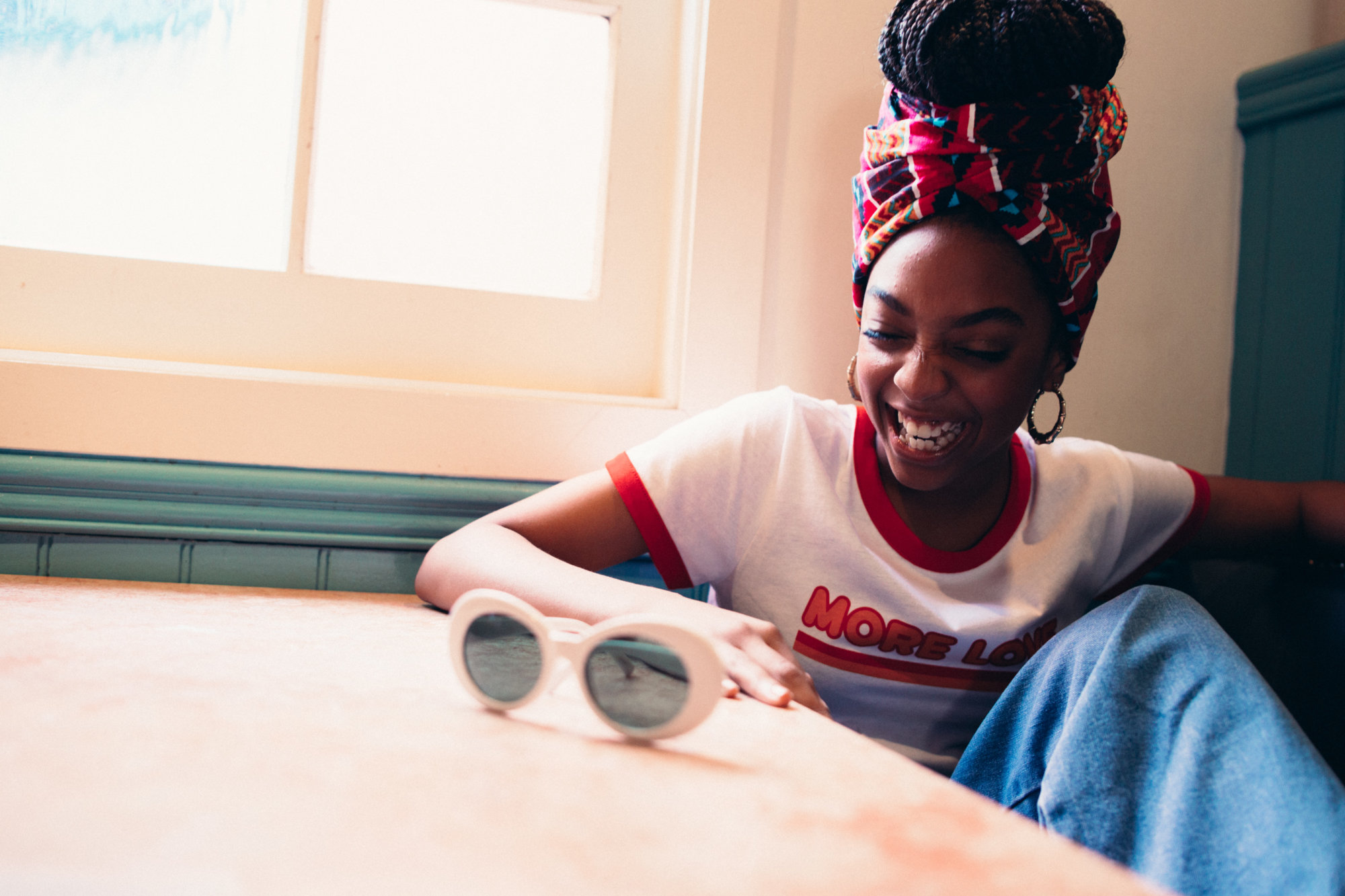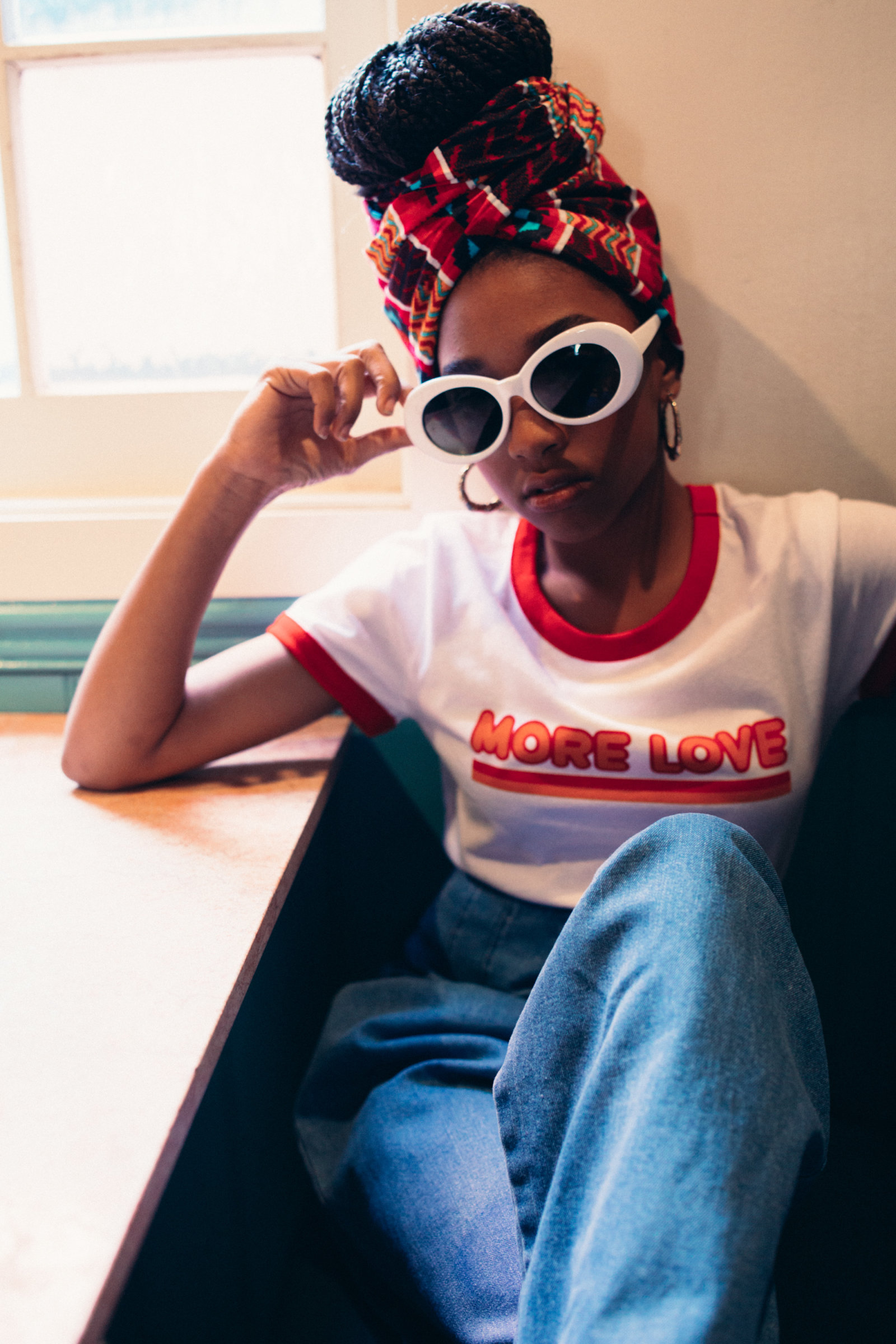 The most intense shoot that I probably have ever had to deal with was the shoot with grandpa because when I was young my grandpa came into my life but then he left when I was still young, and that is also for Tess. It sorts of remind me of him, and the happy time with him before he passed away. As I said, it's really an emotional show.
Also, it was very emotional the scene with Tess and Randall, in the Superbowl episode, Randall was like to me, "you are my number one," I feel that really touched me. And it was funny, because my dad always says, "you are my number one." I'm also his first daughter, and that was a similar experience that I have and definitely made me feel loved.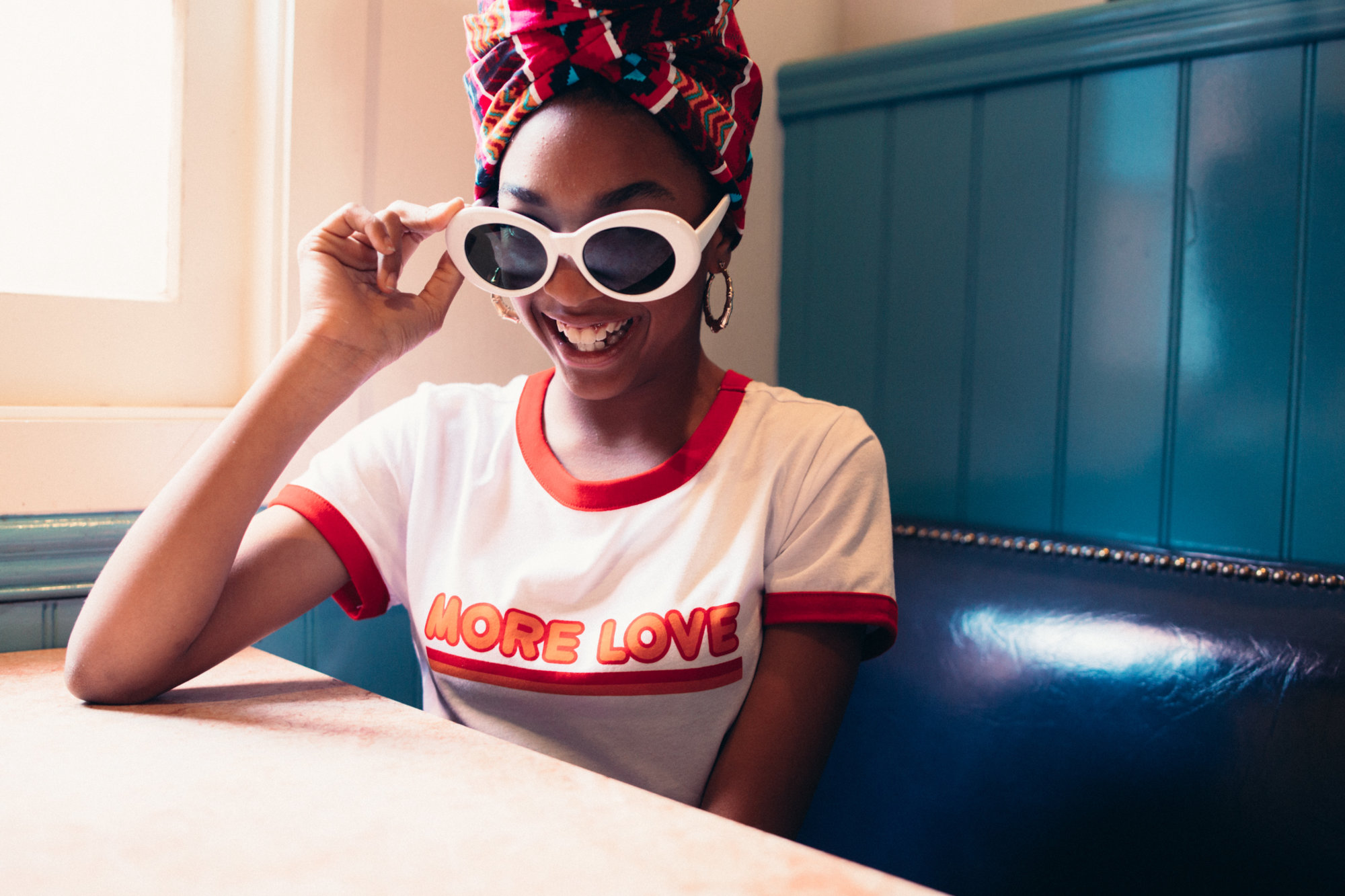 __________
Do you think we are going also to see now more of the adult years of Tess?
__________
Yes. As you guys already saw, there will be a future Tess on the show. You saw a clip of future Tess on the show and I feel like Tess's character is definitely evolving, so in Season 3 you will definitely be seeing more of her. And I can't wait for you to see that; and you guys also have to look out because there are certain little clips, like you saw in Season 2 towards the end when Randall is telling Tess, "you have to talk to her" and Tess is like, "I'm not ready," are evolving and in Season 3 you'll learn all about that. I am really excited for you guys to see this featured.
We can't wait either!

__________
What was the funniest moment on "This Is Us"?
__________
Probably, the funniest moment on "This Is Us" is kind off-stage. I usually do a lot of scenes with my little sister Annie on the show, her real name is Faithe Herman, and we always have that connection and it is so much fun off-stage and on camera, because we have really funny scenes. The last scene we did together was the scene with grandpa and we were whisking eggs and it was really fun because we were getting timed. There are certain little clips on the show that really represent a big sister and little sister relationship and when I am playing with her it reminds me of the real life I actually have with my real sisters.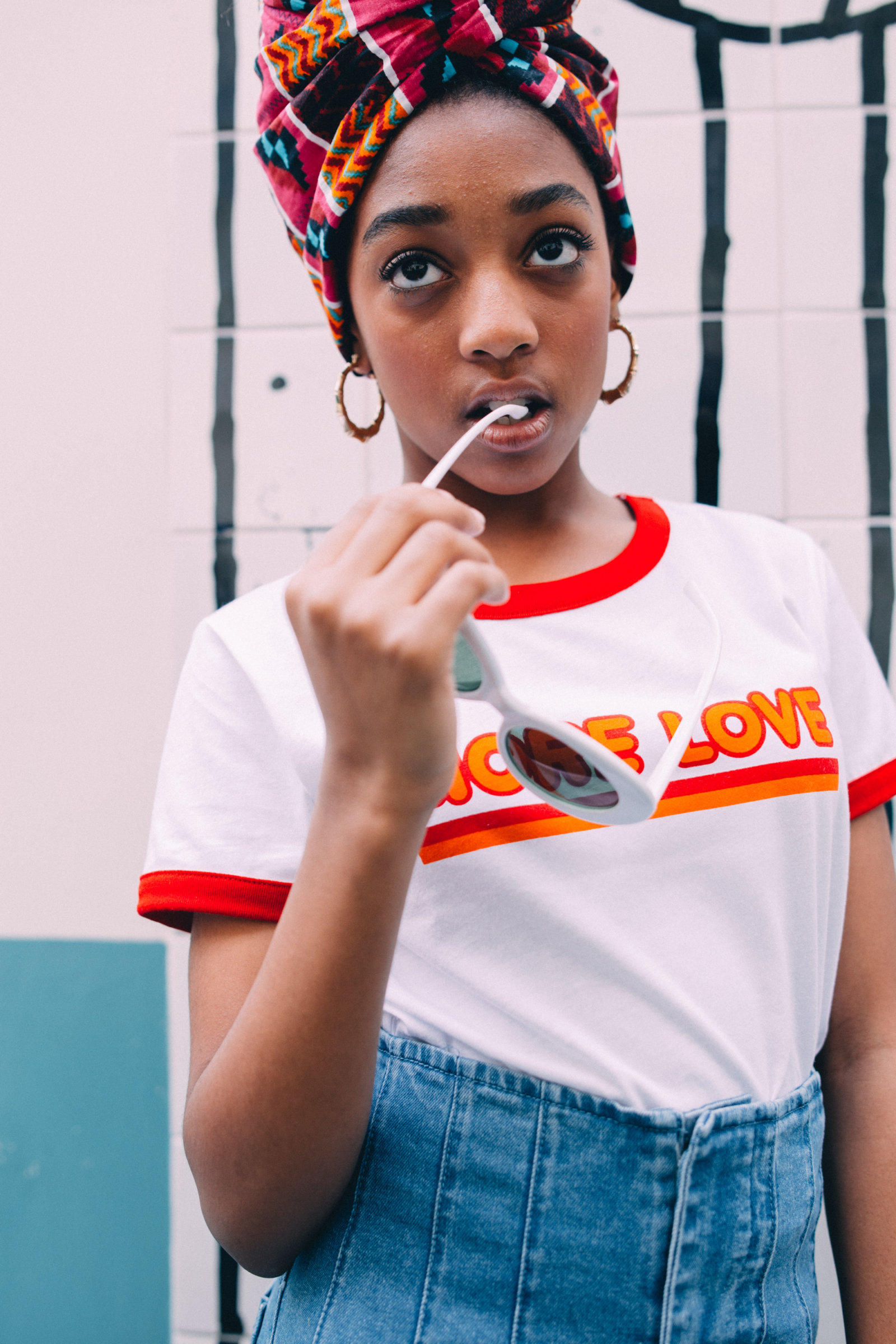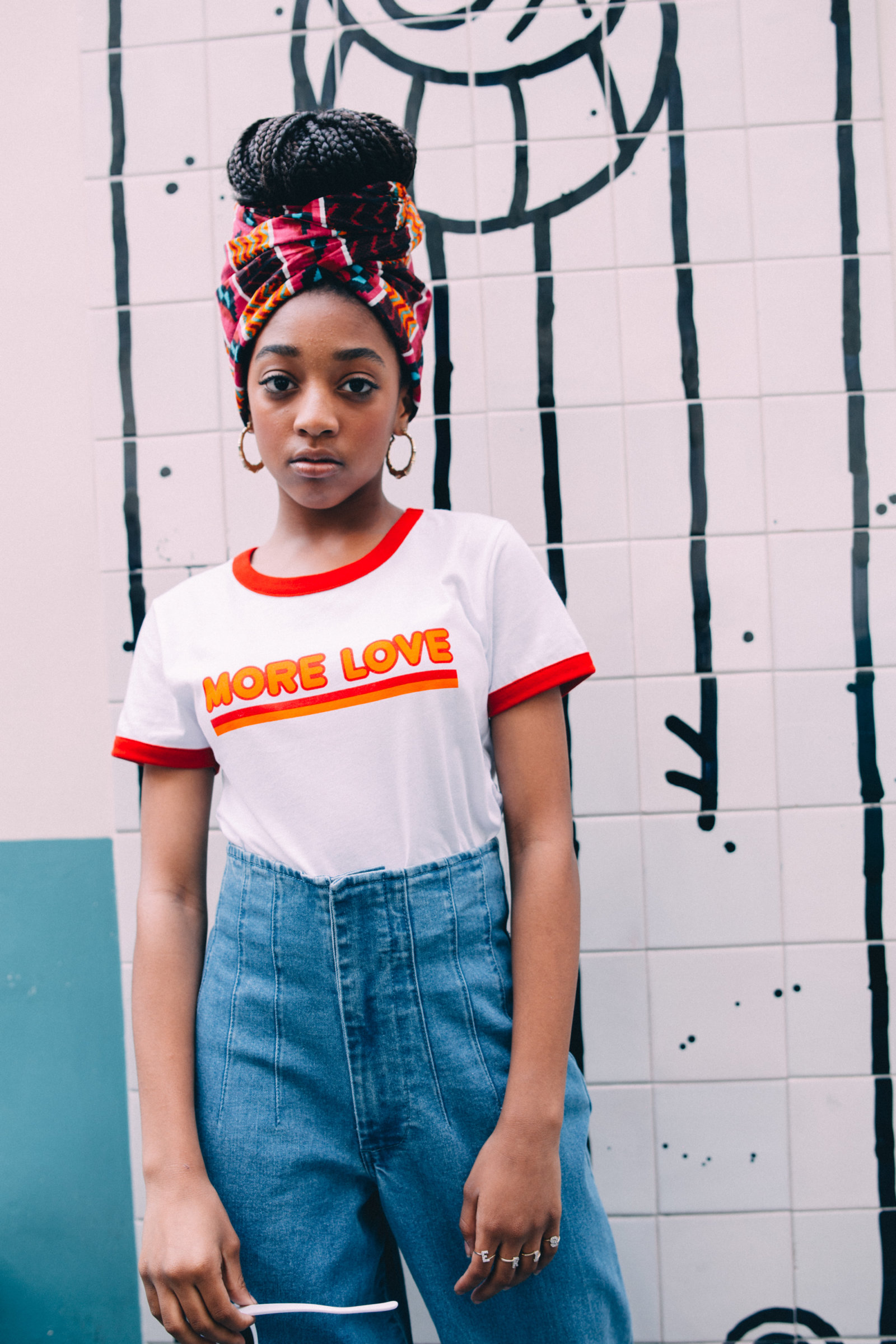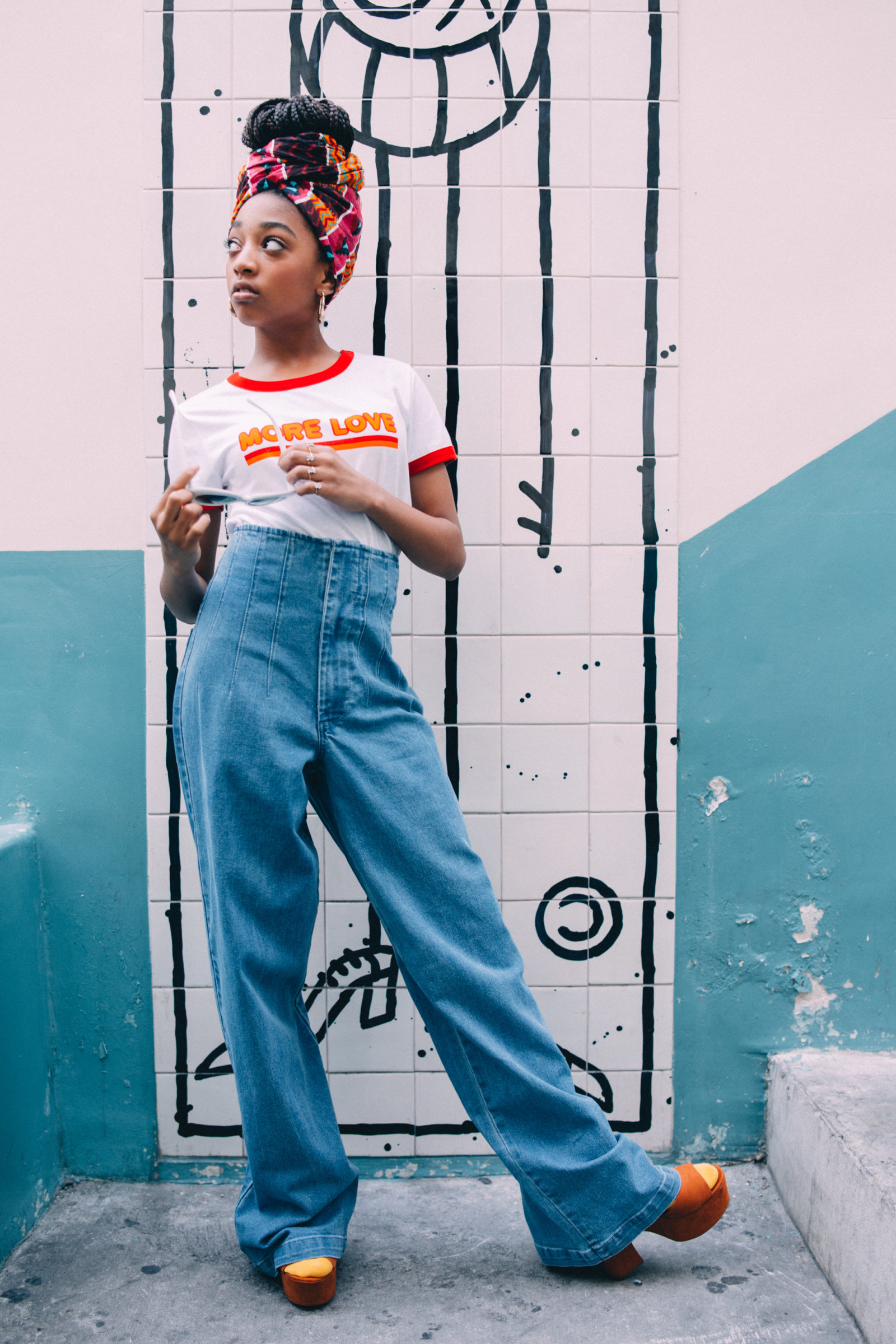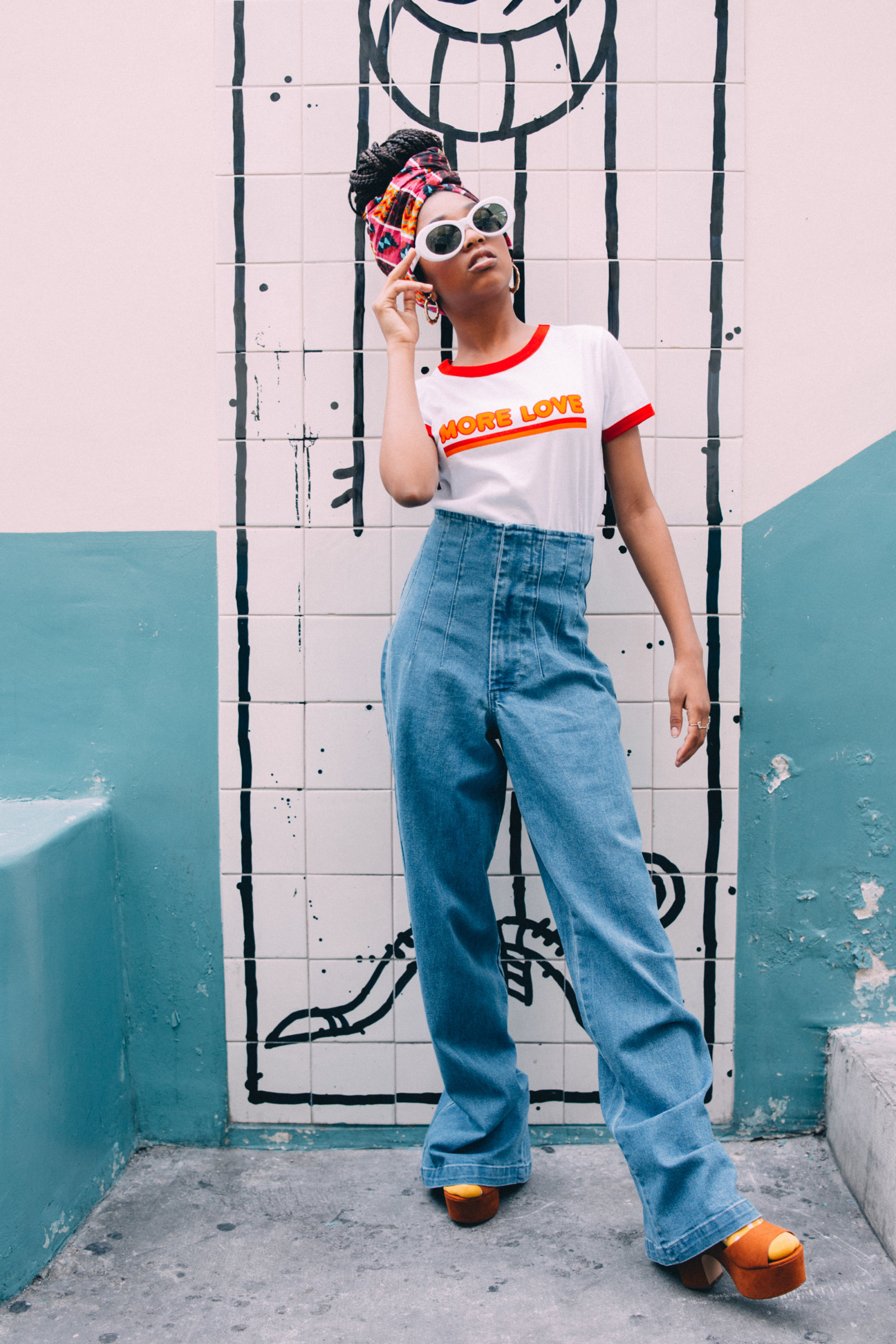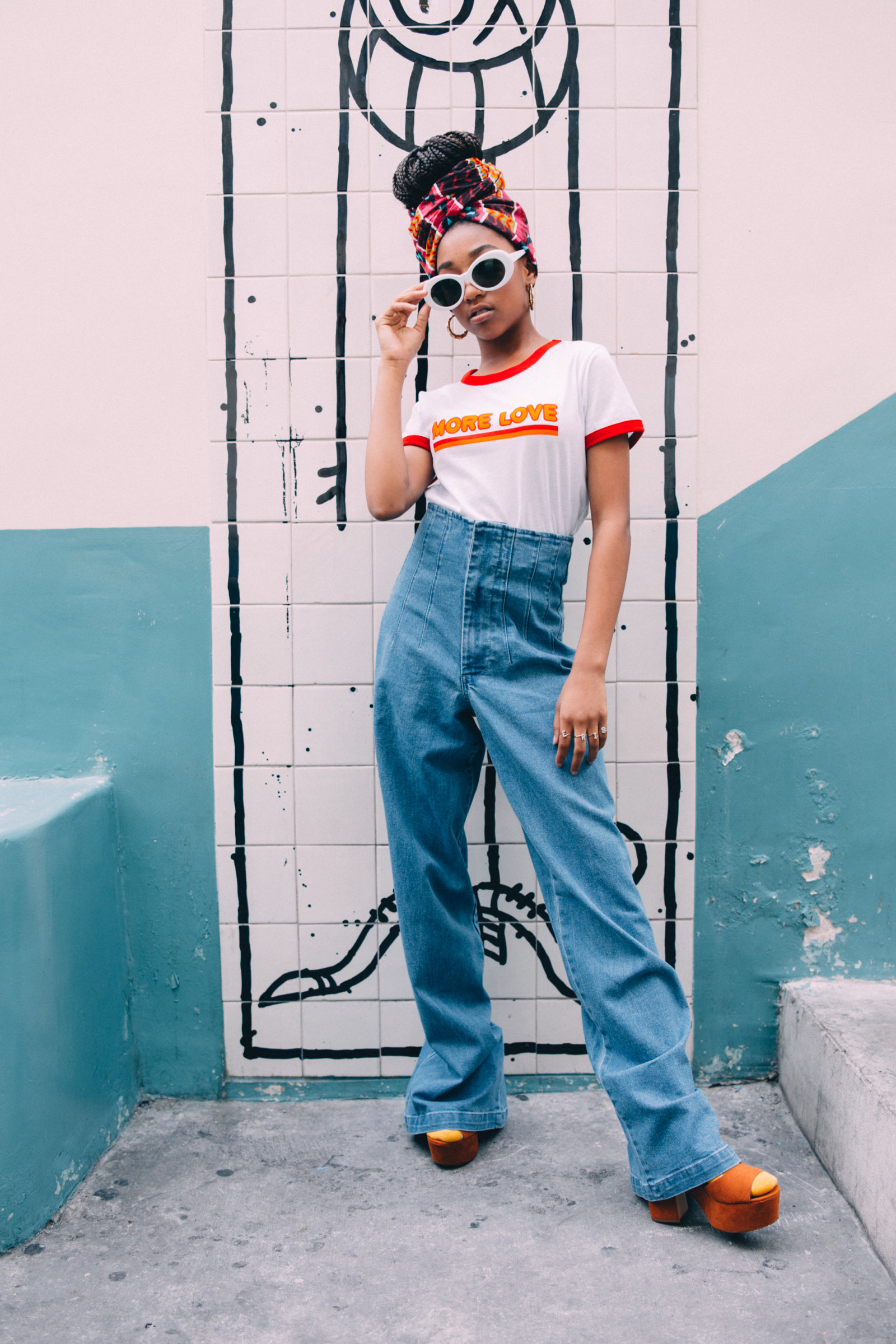 "Never give up on your dreams."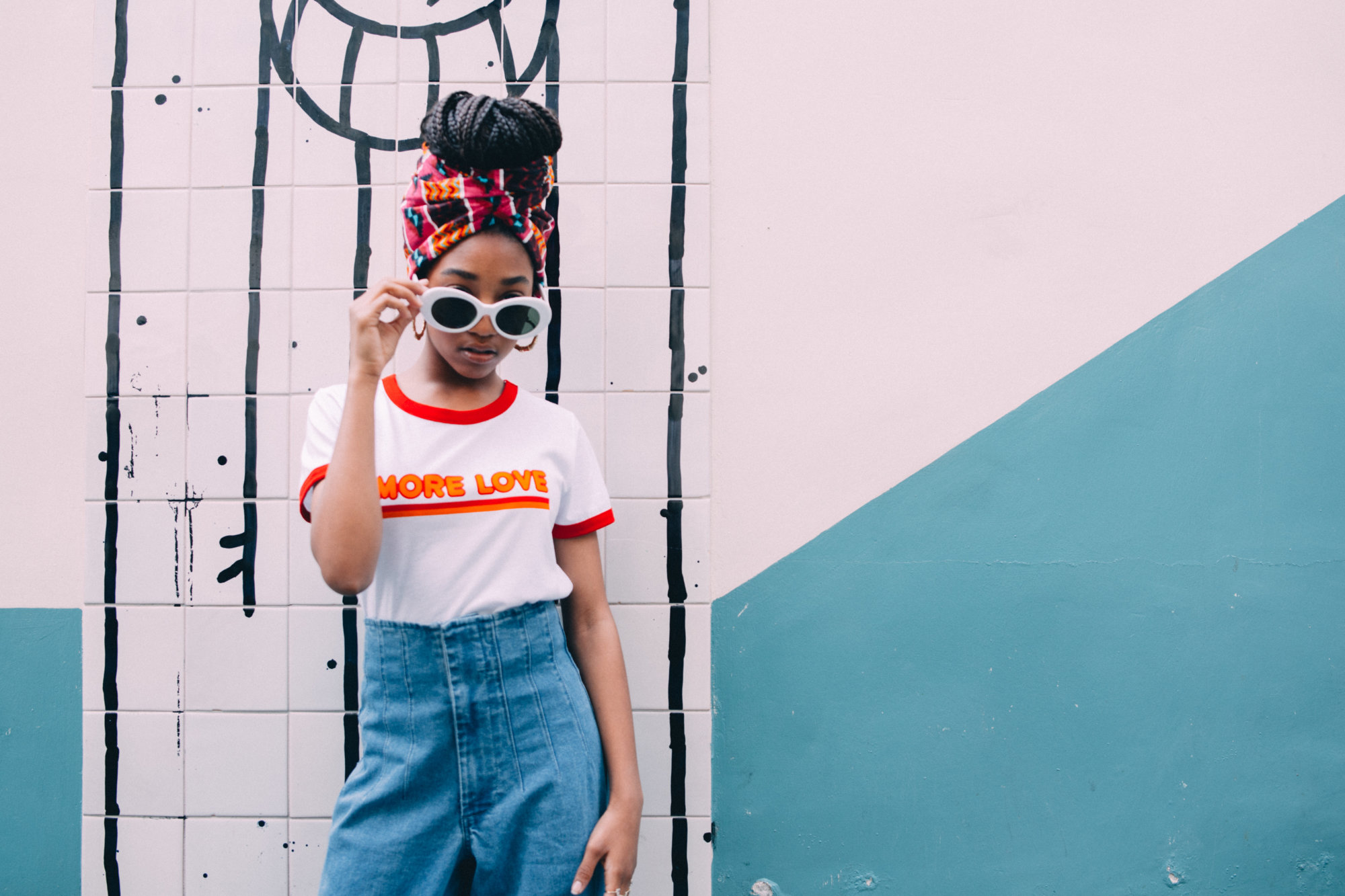 __________
What's the best piece of advice you have been given?
__________
The best piece of advice I have been given is probably to never give up on your dreams, because I've started acting when I was about, 3-4 years old and I sort of getting into the business when I was 7 years old and I am now getting my dream, at about 12. So, I think you should probably never give up on your dreams because it's like a roller coaster, there are gonna be ups and there are gonna be downs, but as long as you fight through you are gonna reach your goal.
__________
What's your dream role?
__________
One of the roles I really would love to do and the one I would be blessed to have is like a Marvel role, I want to do something really adventurous and something that I probably haven't done before. Because "This Is Us" is a drama show, there is not a lot of action, not as really big action as Marvel and I would love to do a different part. Because Tess's character is very different from an action-character that fights crime and stuff and I really want to make sure that acting-wise I really try to trick my abilities and try new things, not to stay in one character.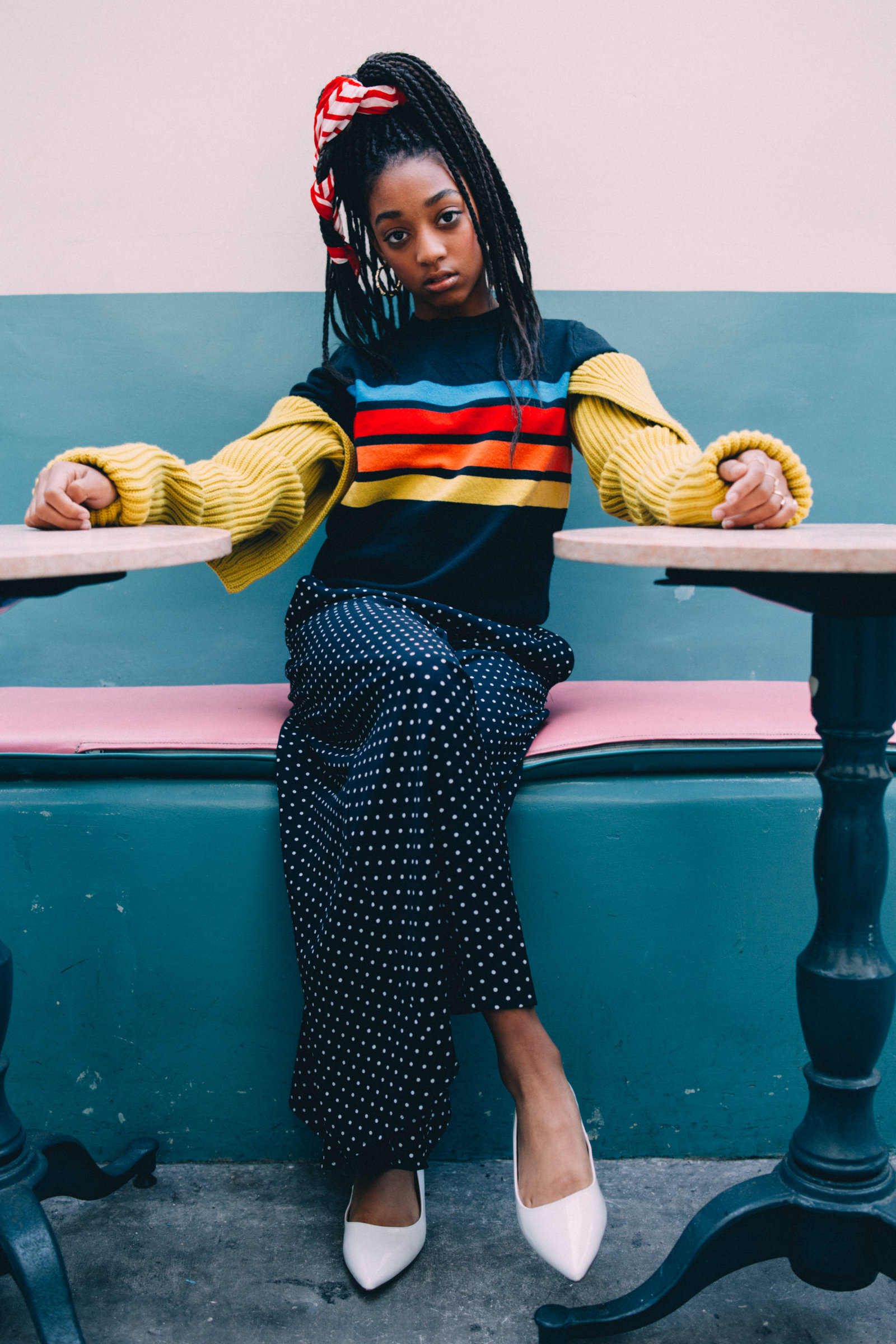 "It's like a roller coaster, there are gonna be ups and there are gonna be downs…"
"…But as long as you fight through you are gonna reach your goal."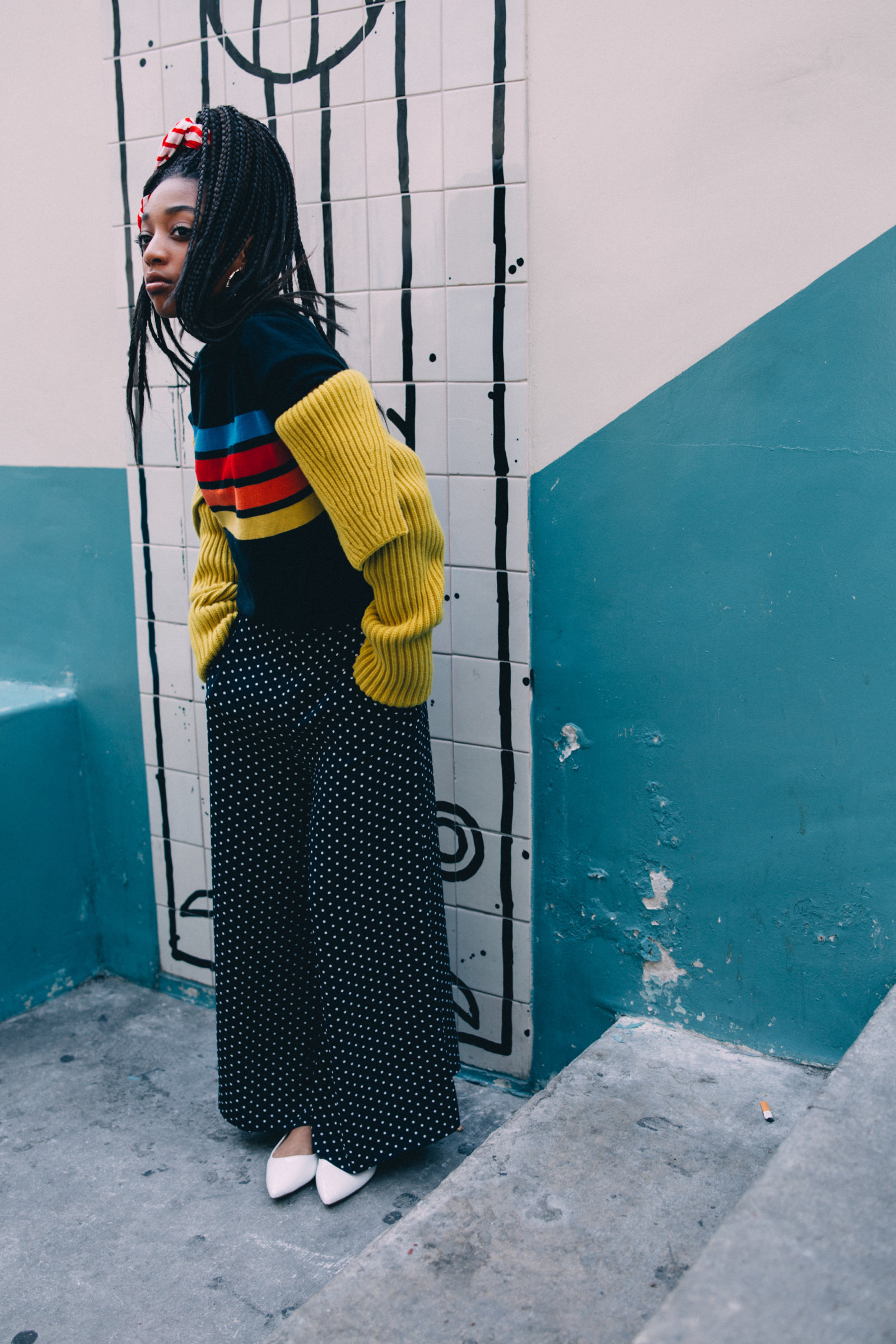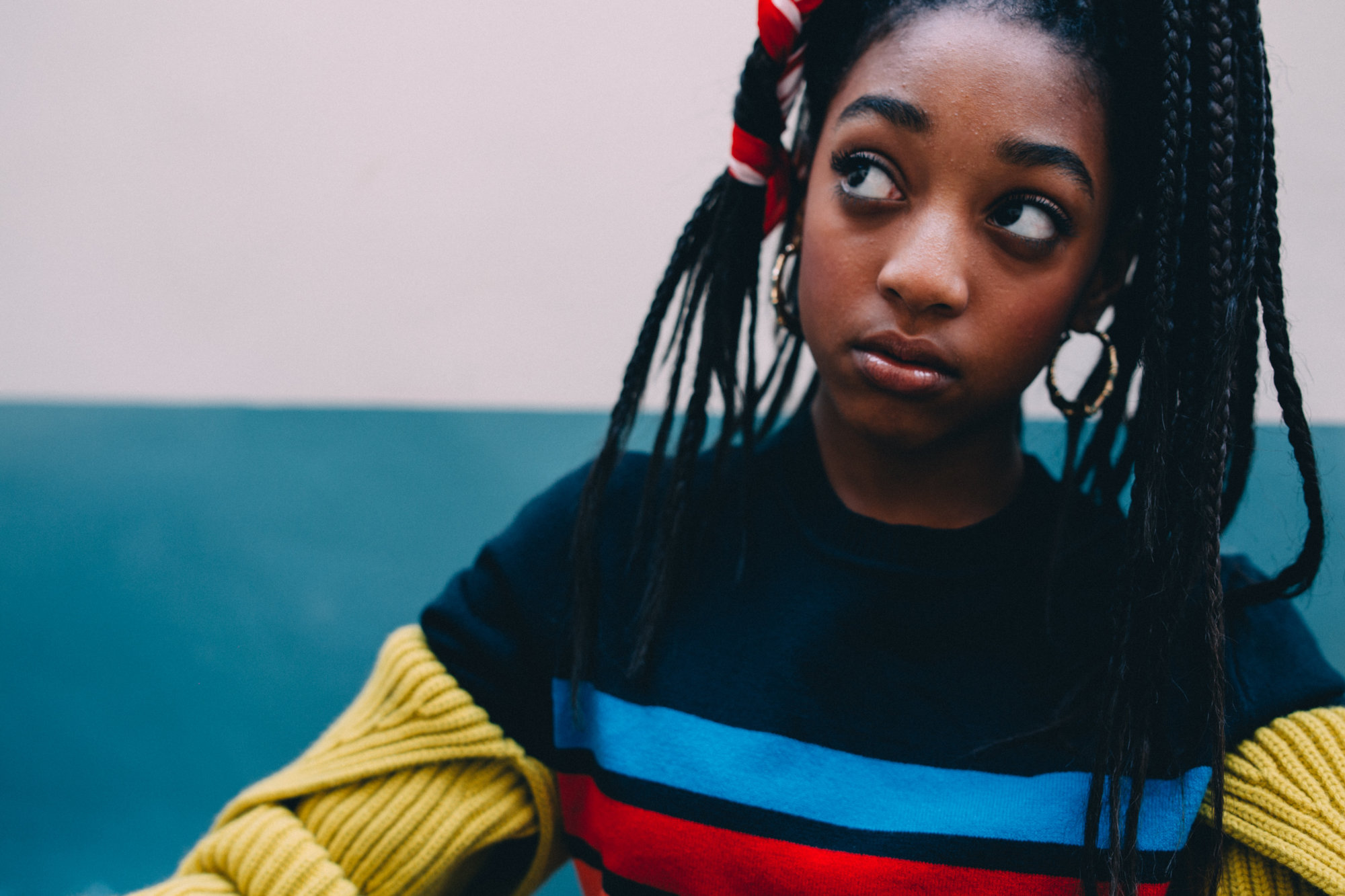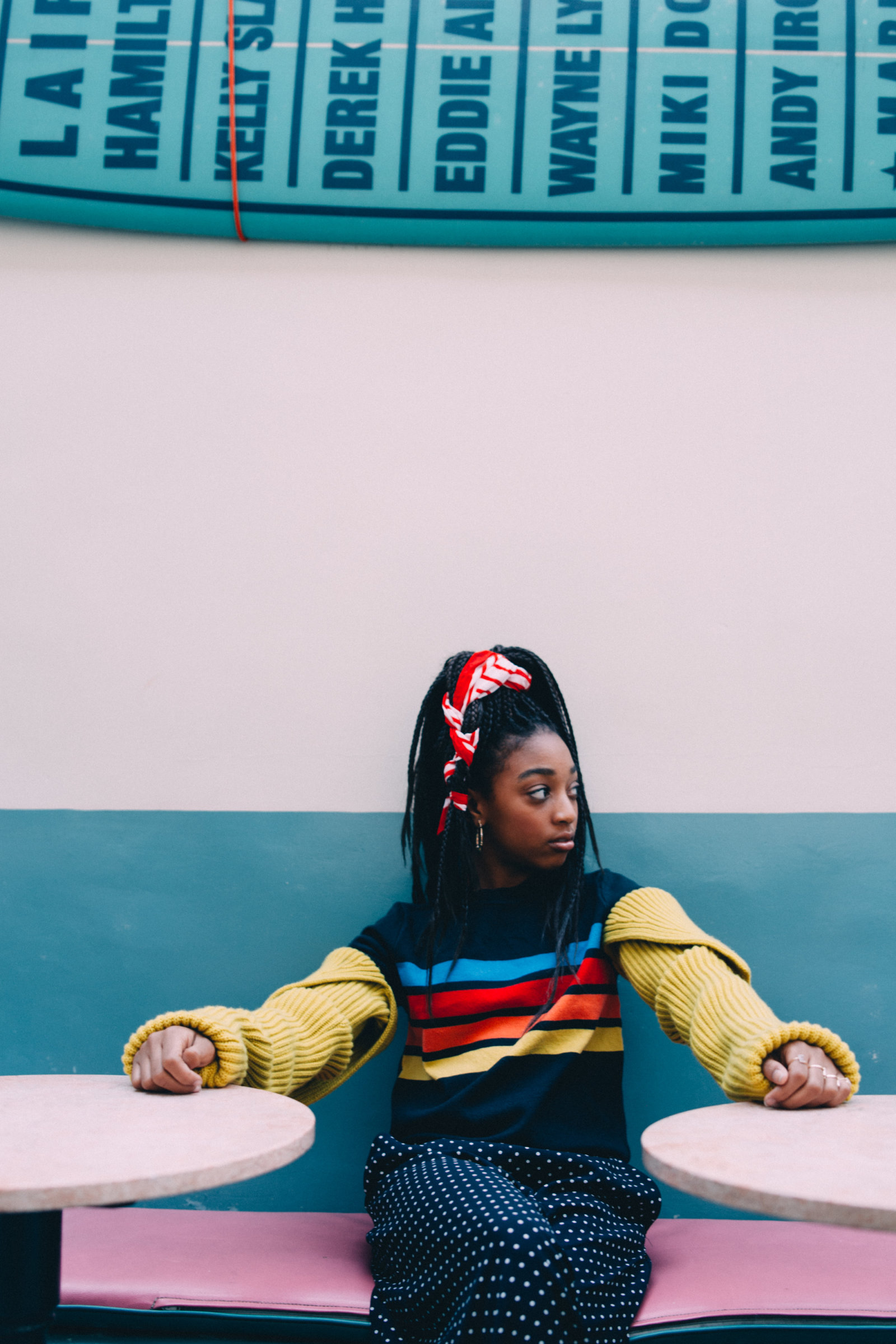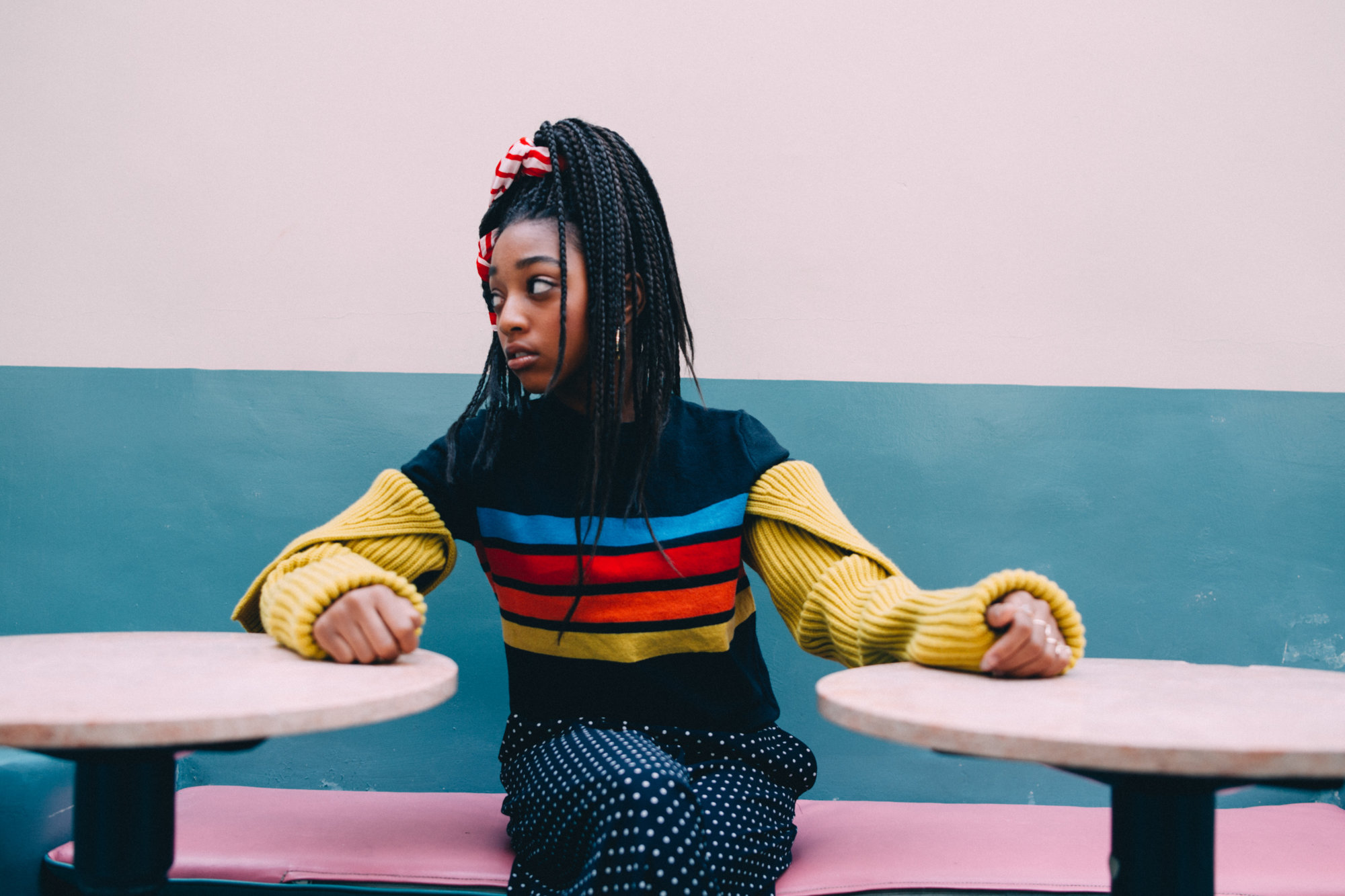 __________
You live in LA. What's your favorite spot here in LA?
__________
My favorite spot in LA is probably The Grove: it's a fashion center area, it's like a really really big mall but it is outside and it has all my favorite stores in it and I would go there with my friends and it's always really fun.
__________
Must have on set?
_________
Probably a book or something to read because in between takes or when I am not really in the scene, I can always be backstage reading a book or getting a snack.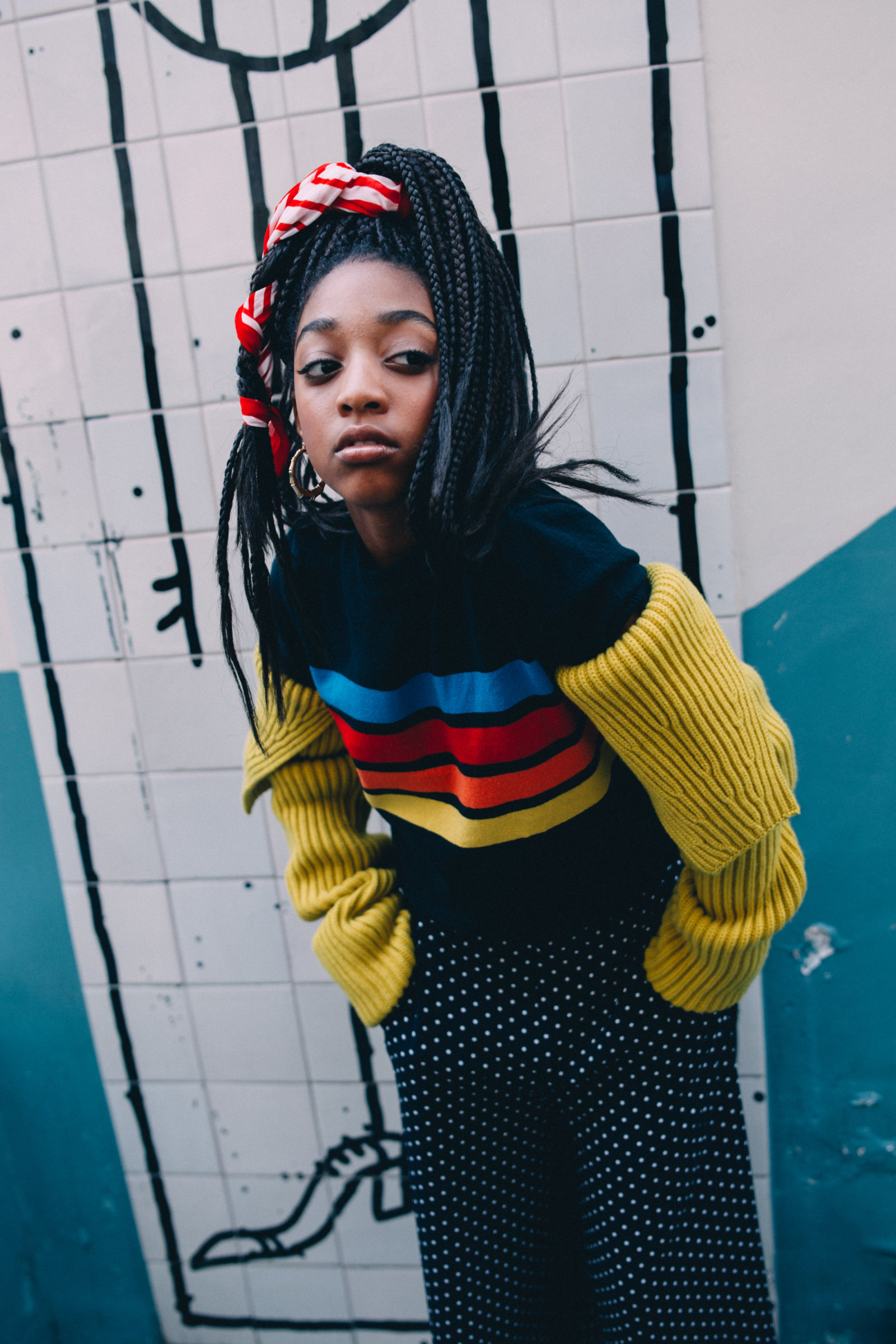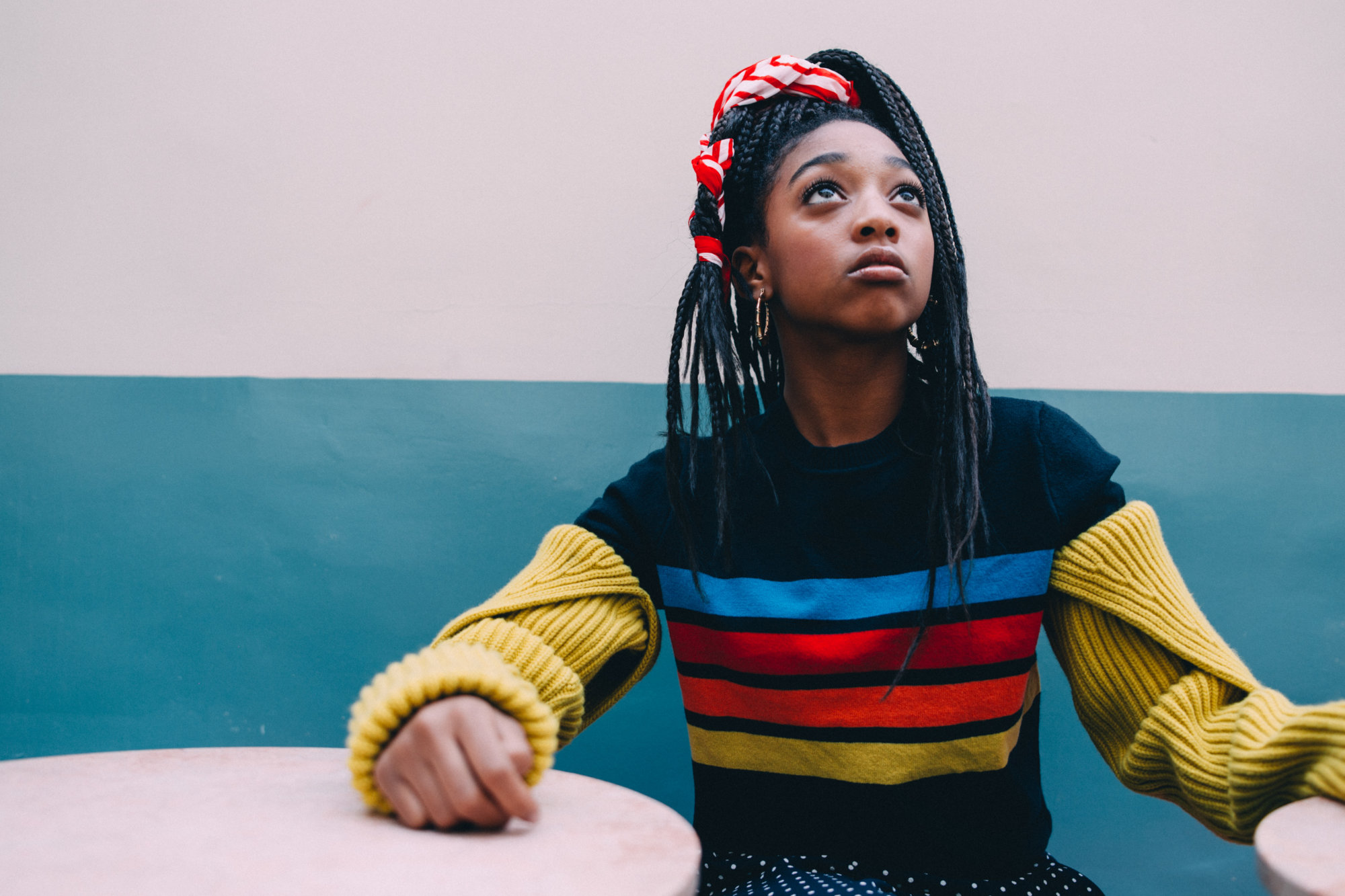 _________
What's your favorite movie now?
_________
Probably "Black Panther." It's so inspiring and it's so amazing to see black people, African-American people in a film like that. They represent their culture so well. I love it. I wish Wakanda was real [laughs].
_________
You are so young but, do you have a favorite movie of when you were a child?
________
I've always loved the movies like "Sleeping Beauty," and now "The Princess and the Frog," I am so caught up on that!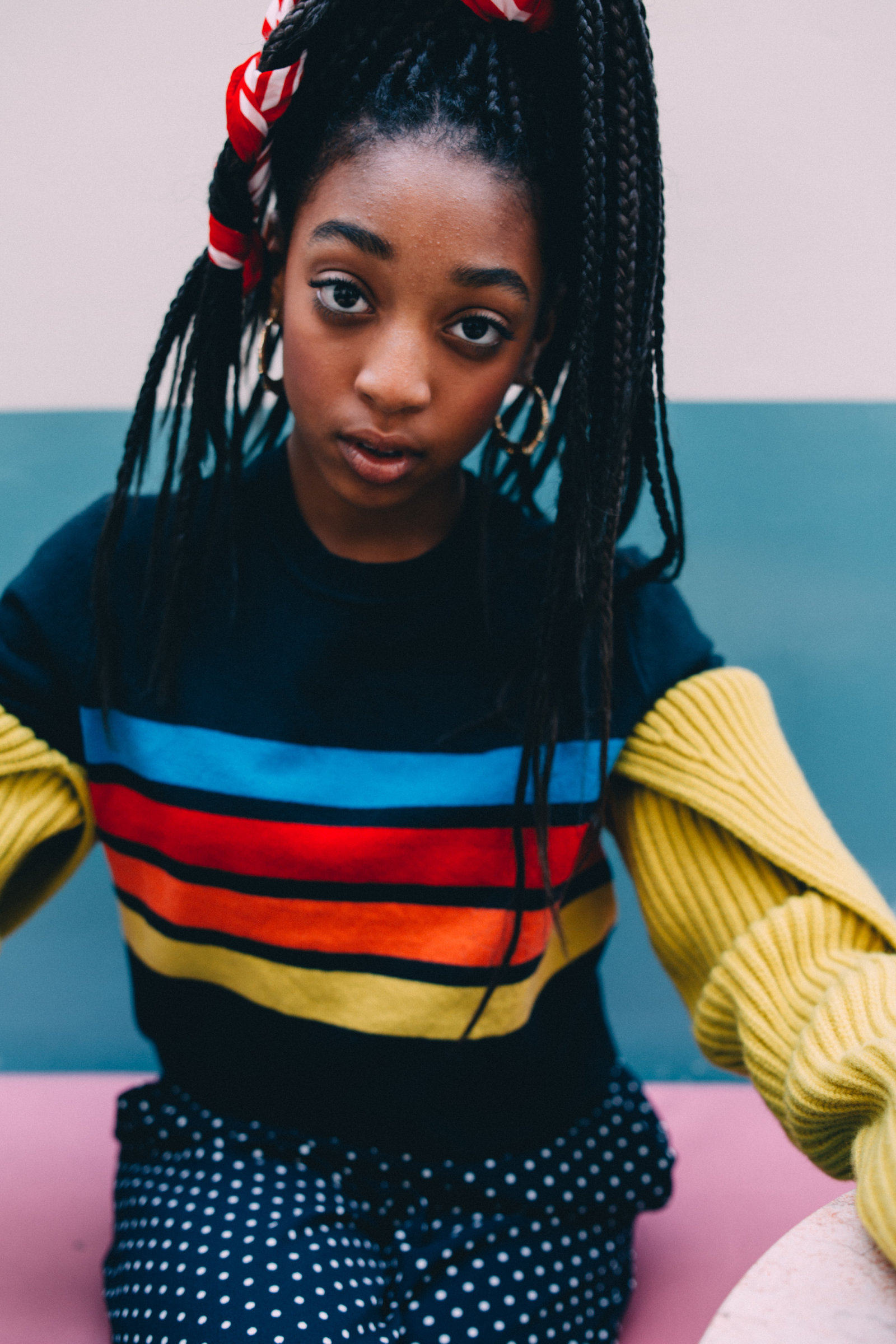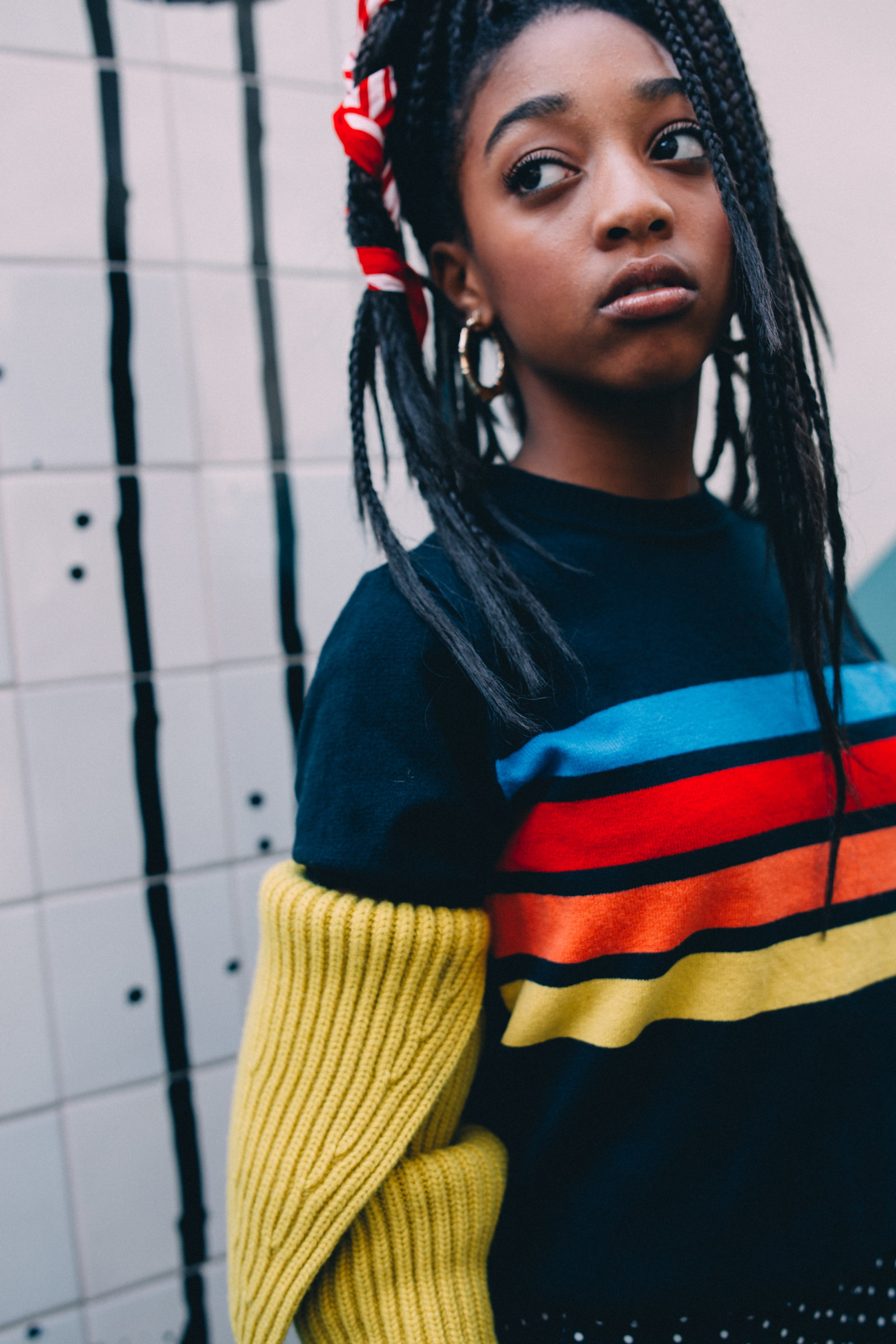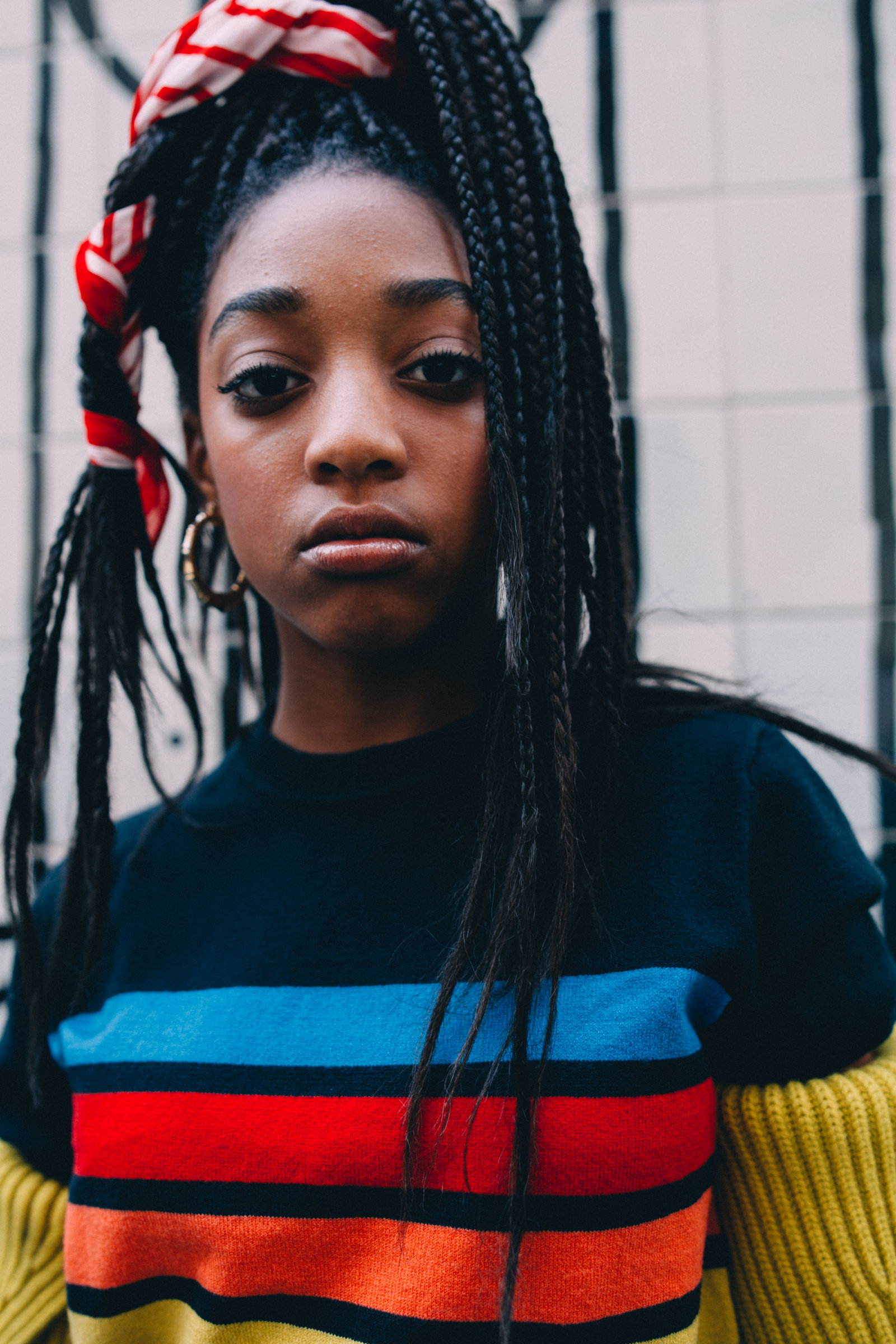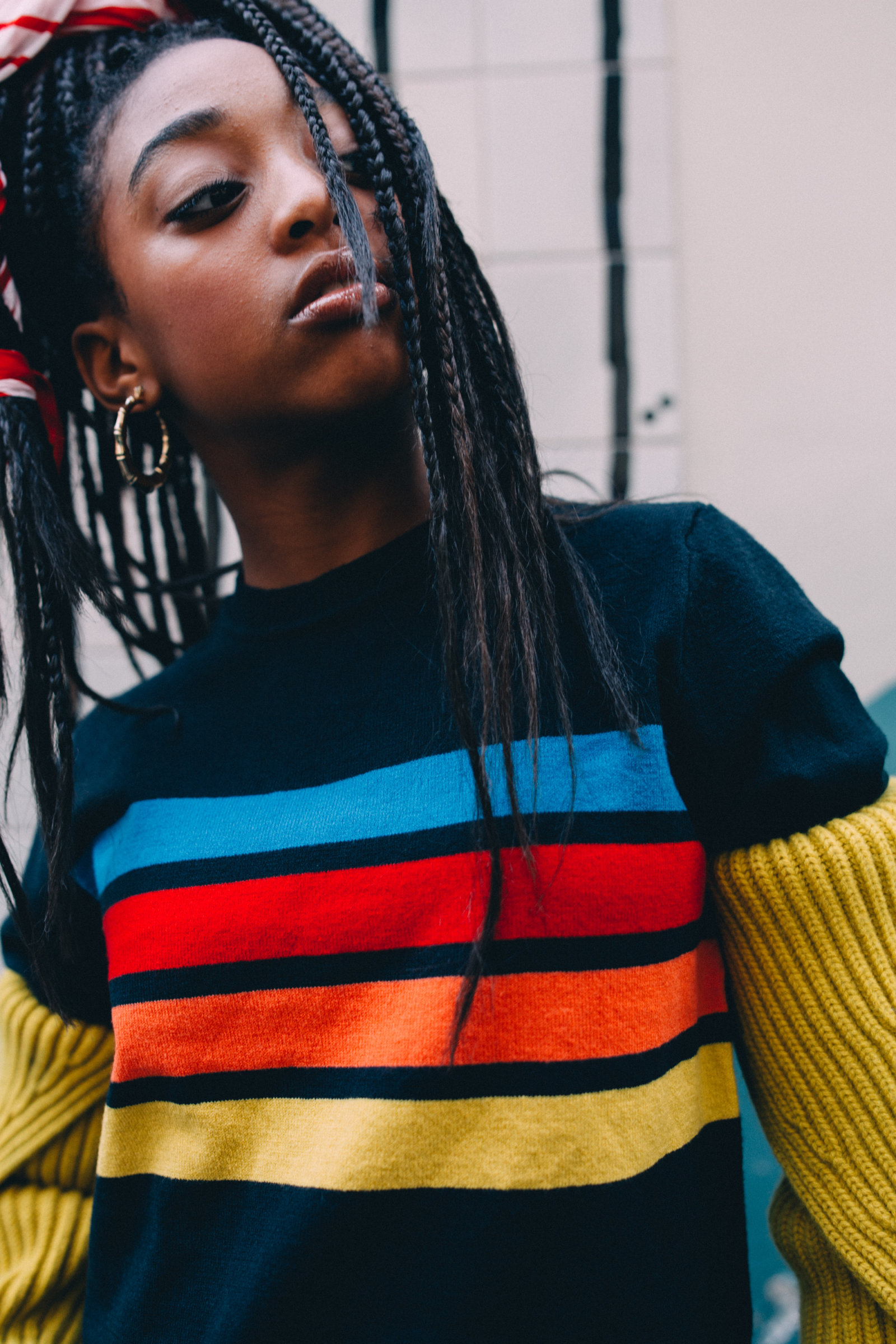 __________
What's for you the main goal as an actress?
_________
I feel like I am an actor because this is what I wanna do and this is what I love. I feel like, of all the roles and auditions that I get, I always want to make sure I flex my abilities: I would try making different things as roles because this is what I love and I wanna make sure that I am not always staying in the same area, in the same role, I want to try new things and develop myself as an actor.
_________
If I say Italy, what's the first word that pops into mind?
_________
Italian food!
_________
Pizza…
_________
And pasta, I love pasta!
________
Have you ever been to Italy?
________
I never went to Italy, no. But I do eat lots of Italian food in LA, I can tell you that, I can promise you that.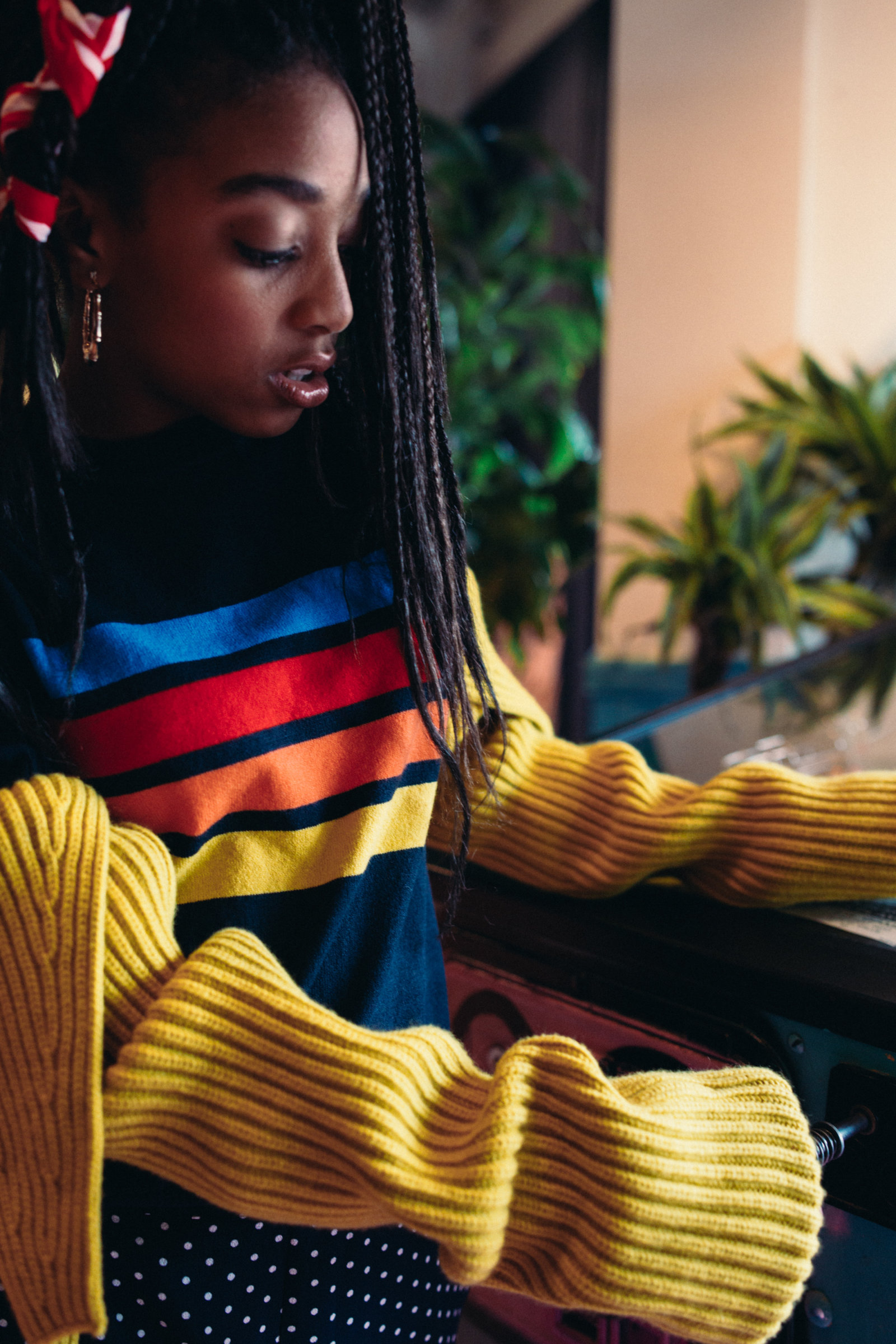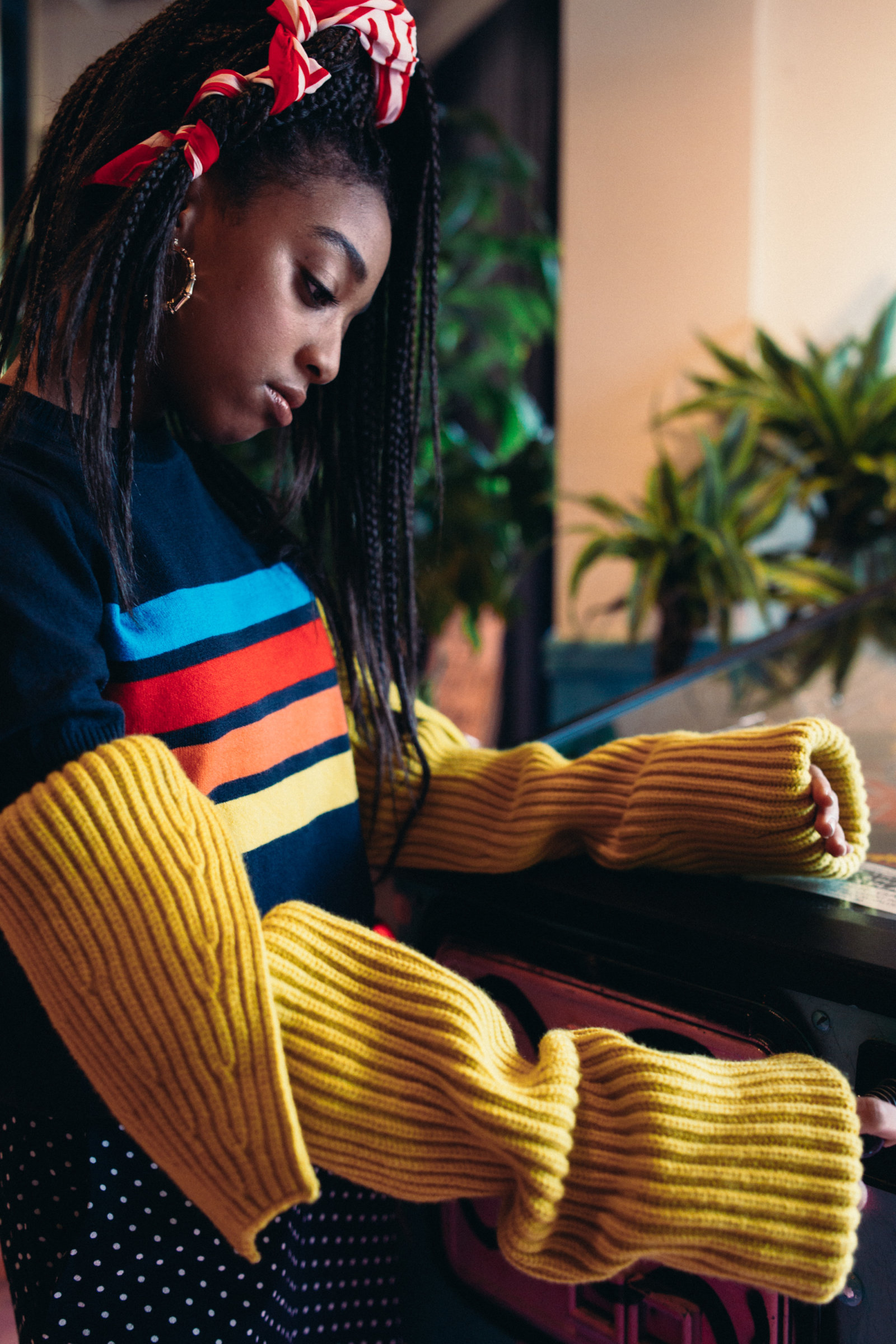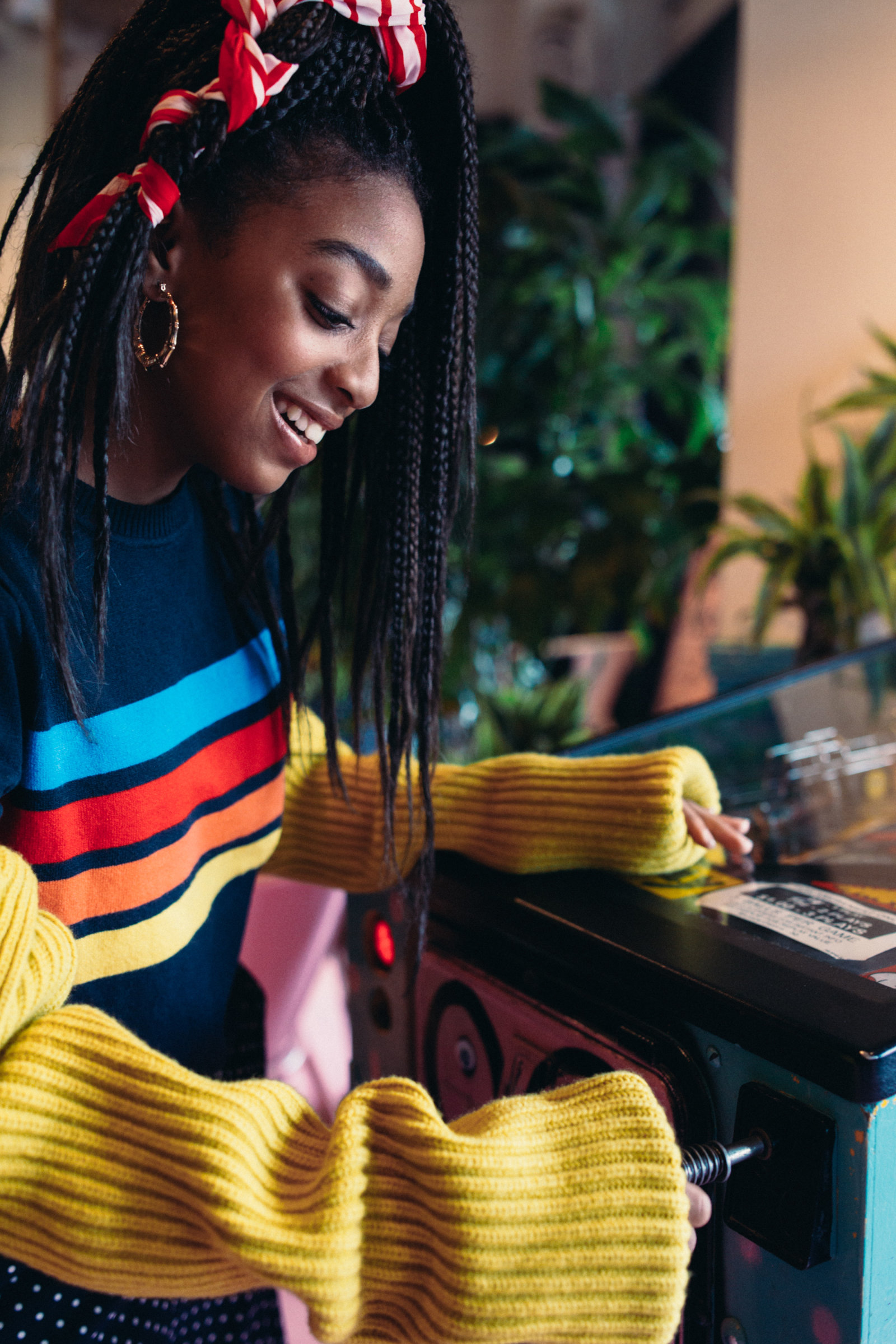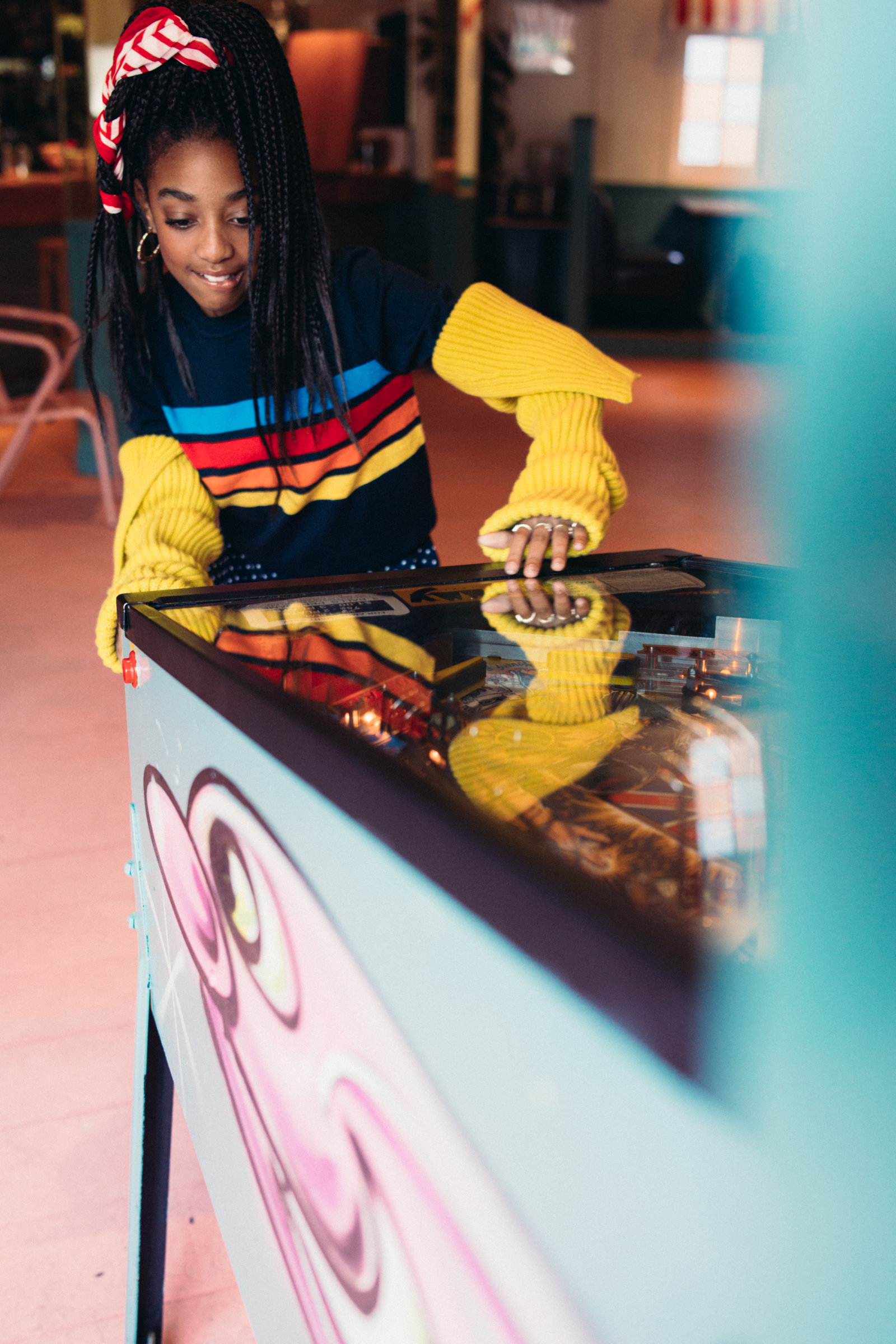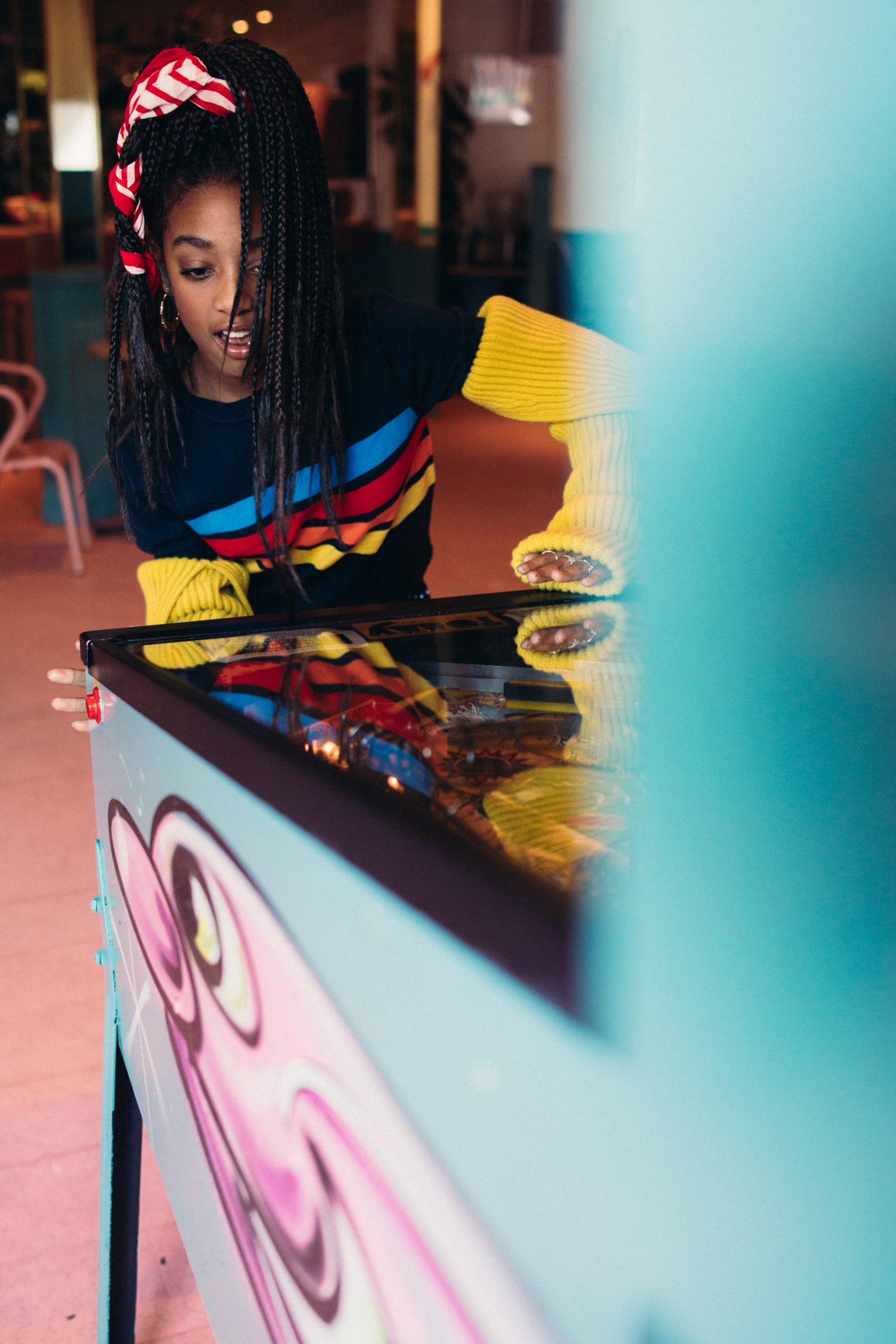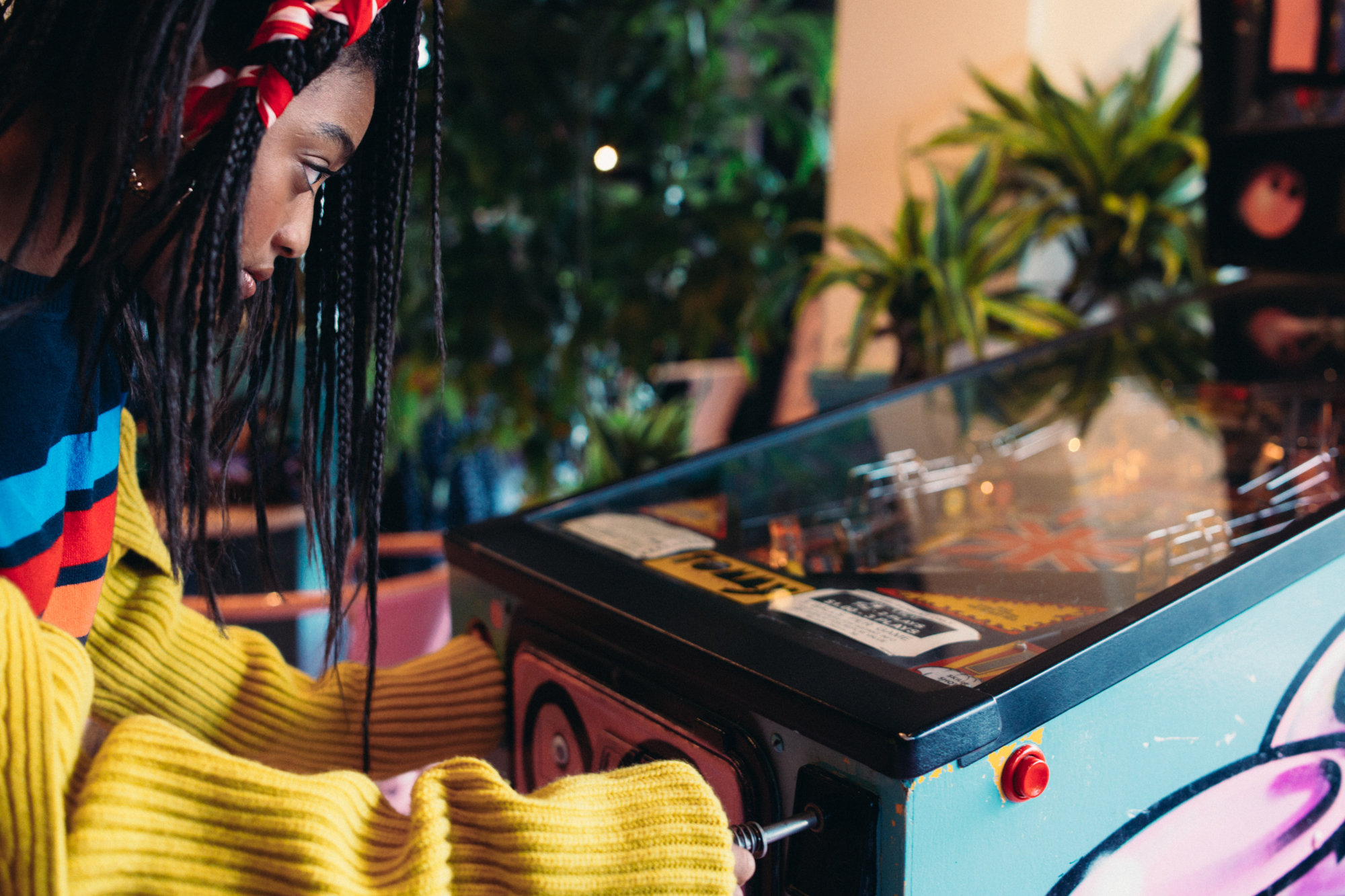 ________
Do you have a favorite quote?
________
I don't think I have the quote memorized, but I definitely love the quote "always follow your dreams." I think that is a really beautiful quote in general because everyone has a dream, everyone has a purpose in life and I feel that if you follow it and you reach your goal, you are gonna be really happy.
__________
What was the most beautiful thing while filming "This Is Us"?
__________
Because of "This Is Us" I have been given the opportunity to be on a show, I feel I learn every day: when I am on set with them, maybe I am not even in the scene, but I just watch them act and I really try to use that, and I really try to take advantage of the opportunities that I have in life. Every time I am working with fascinating people, like Sterling K. Brown and Mandy Moore, I definitely want to take that in, and maybe use it for auditions, just take advantage of that opportunity.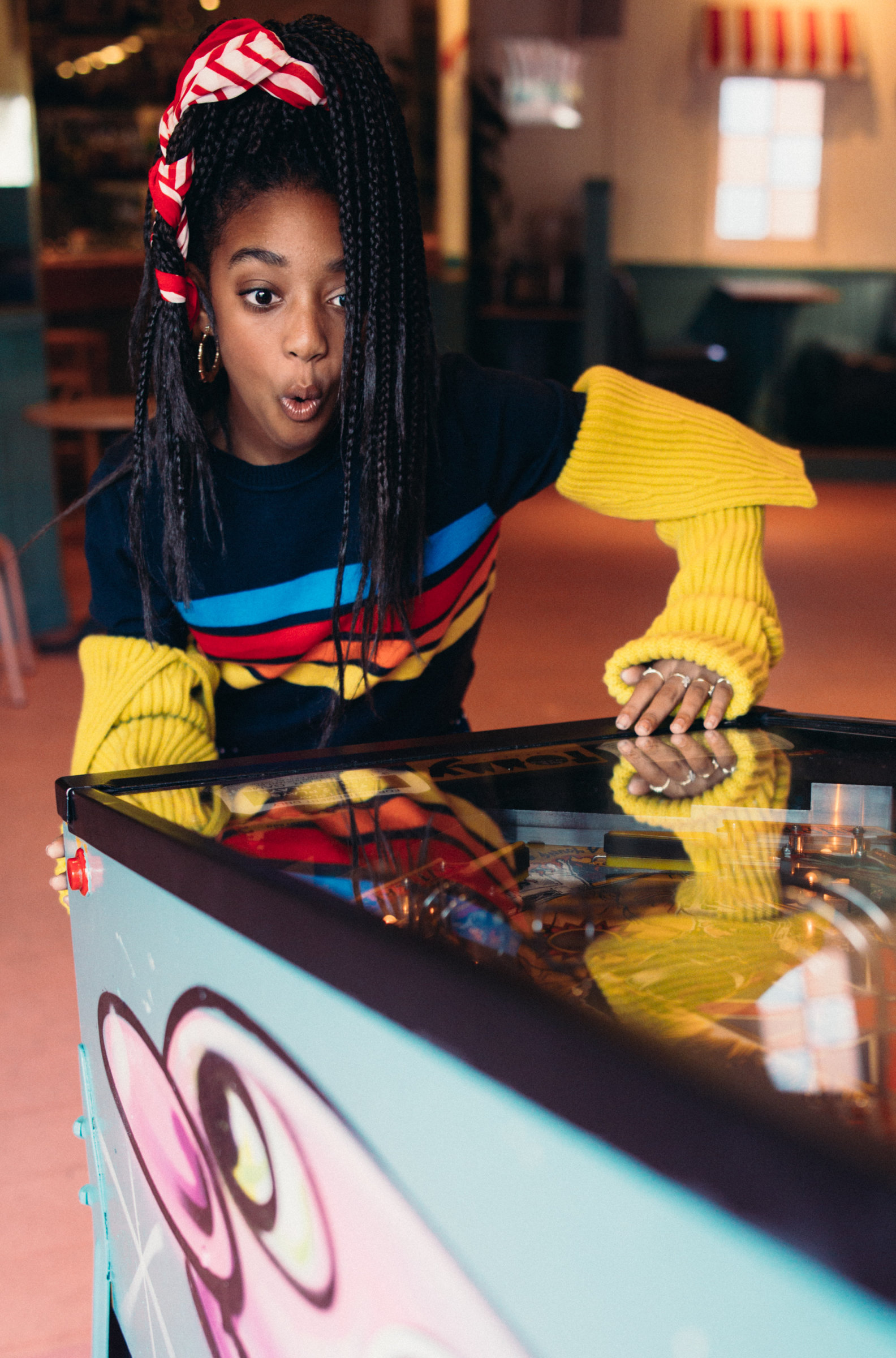 "I feel I learn every day."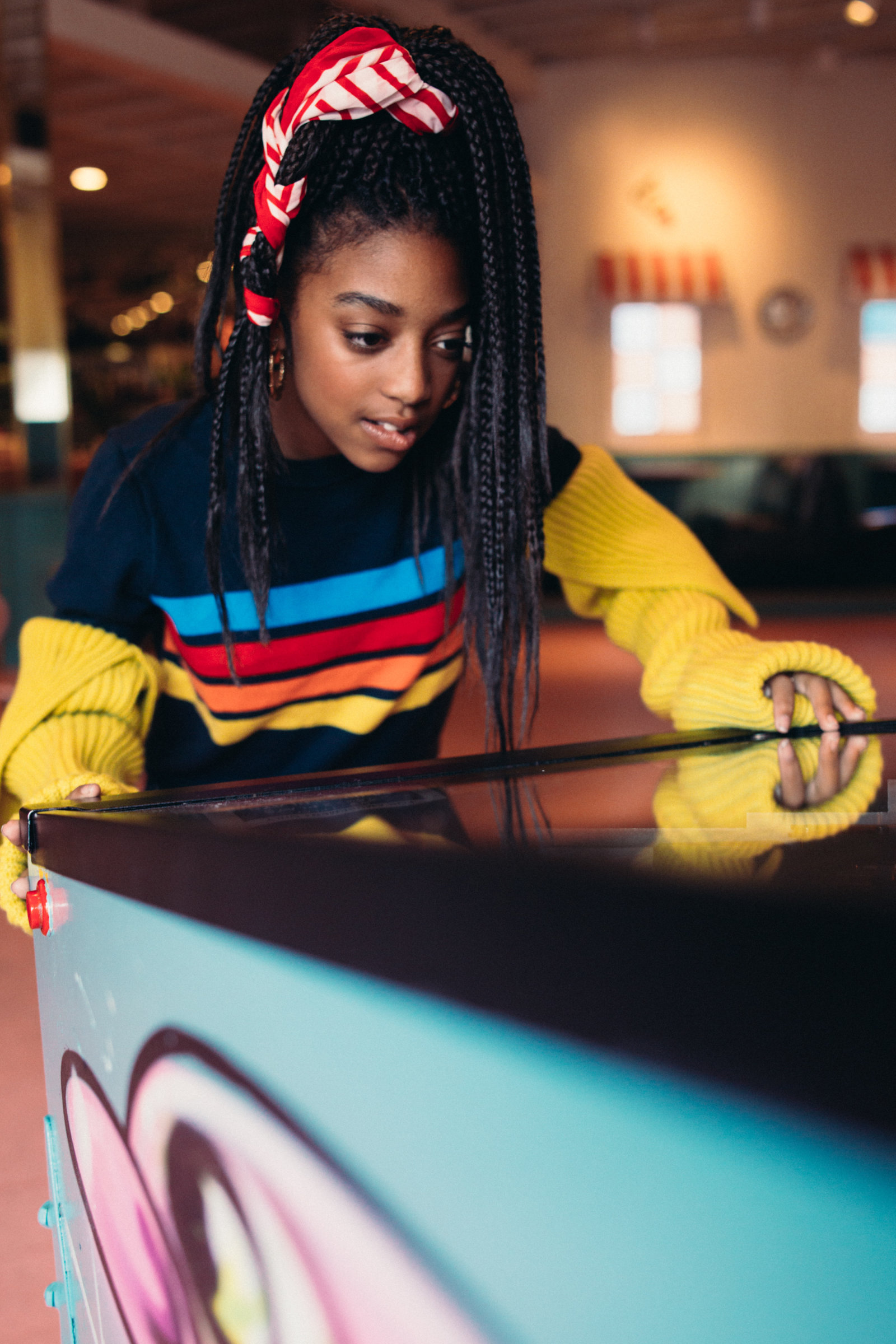 "I take advantage of that opportunity."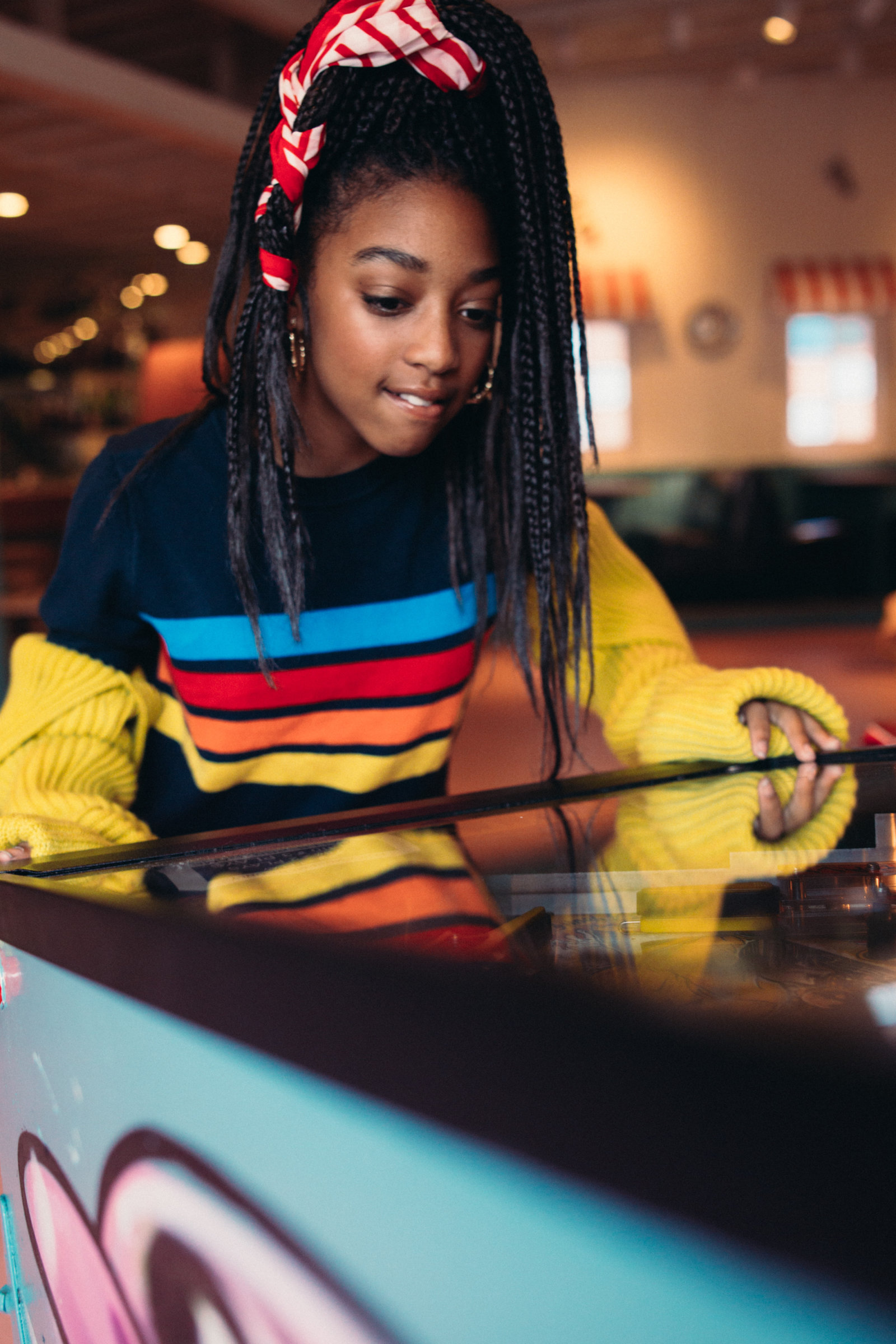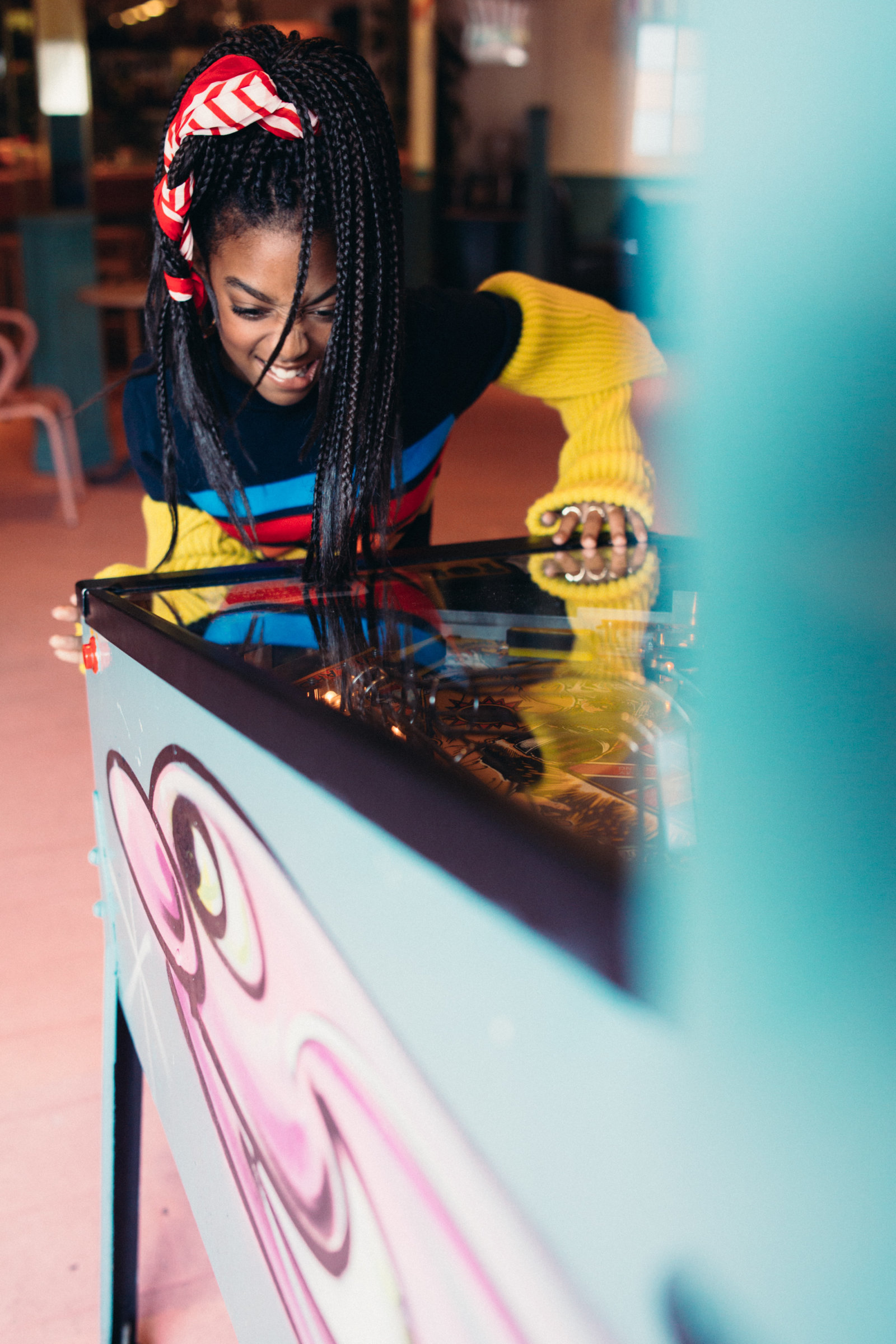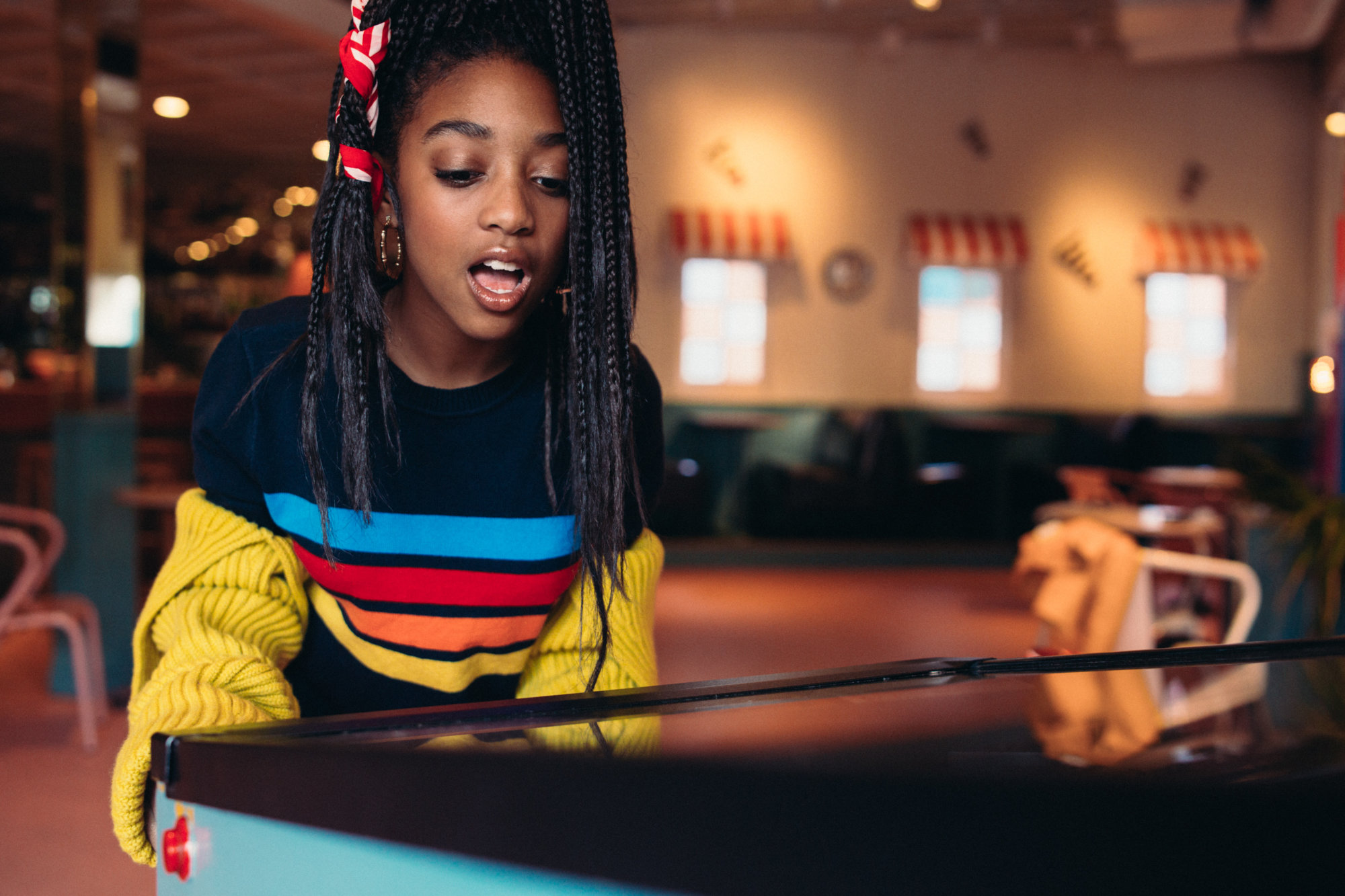 __________
What's next for you?
__________
Right now there is a new Netflix show called "Alexa & Katie" and I play in an episode called "Support Group," so I am on that. And there is a lot of upcoming things that I cannot way for you to see, and I'm going to go to a lot of auditions, and lots of callbacks are happening so follow me on Instagram and make sure you catch me on social media because I want you guys to go on this adventure with me!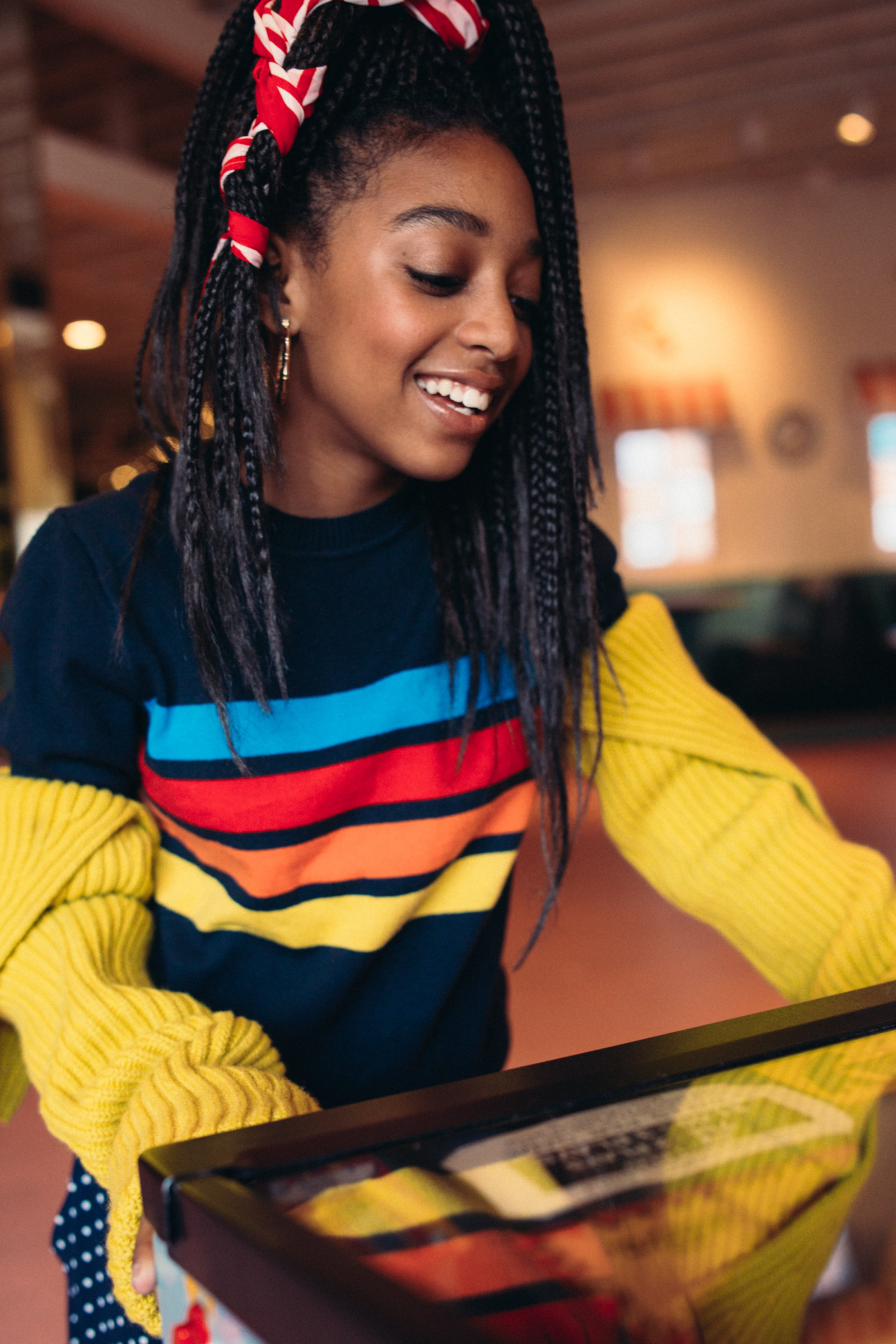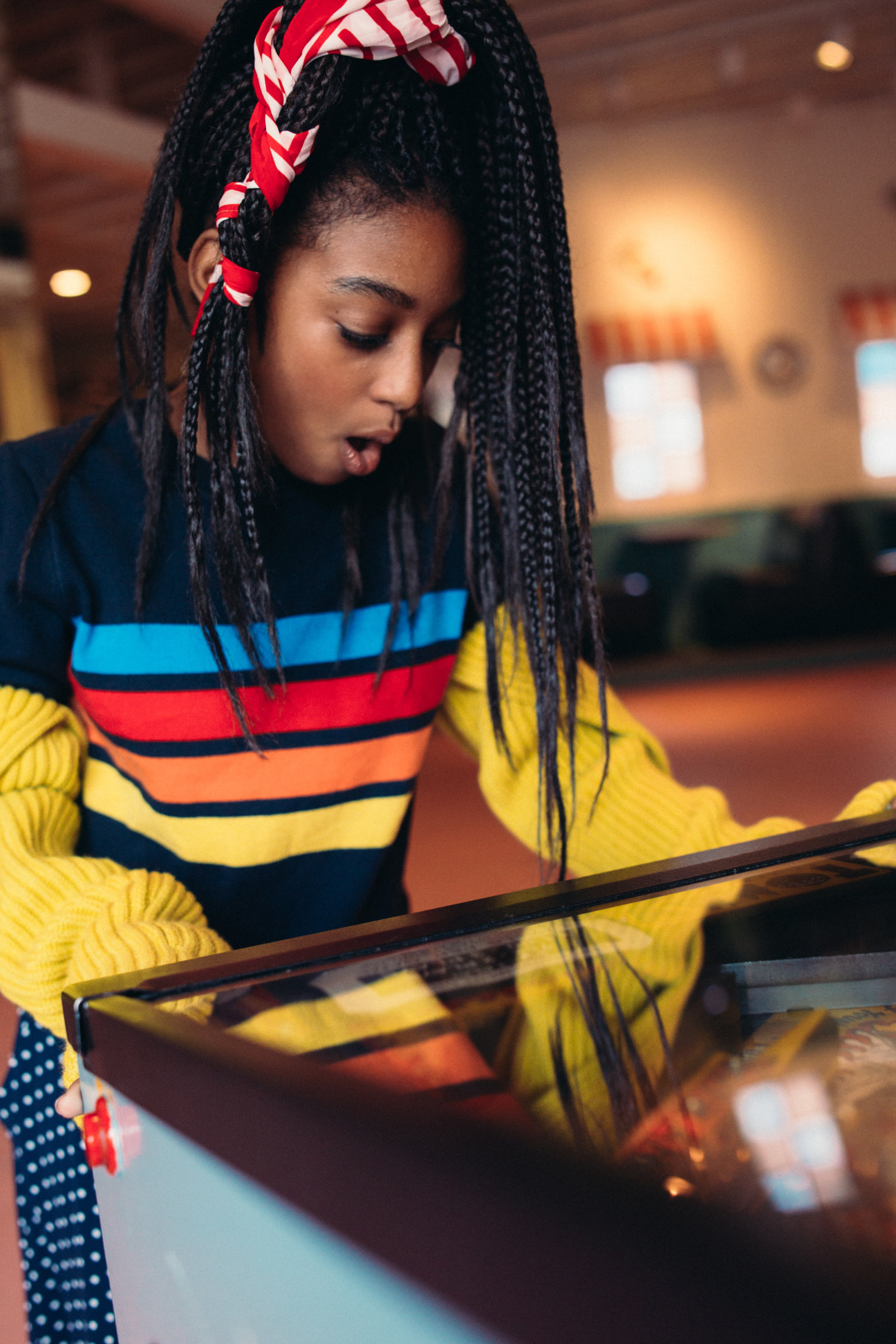 "I want you guys to go on this adventure with me!"