Our November Cover Story had to be linked to one of the greatest, global and most appreciated phenomena of the last years. We are talking about Netflix Original Series "The Crown" which, for its third season, has a whole new cast and new expectations from the fans of the Royal Family, but not only.
In this new and amazing group of actors, in which we found Olivia Colman as the Queen, there will be also Erin Doherty who plays Princess Anne, the second child of Queen Elizabeth, a role and a world that, as she told us, were new for her: she knew just a little about the princess and she had never been on a cinema set before, indeed she was very used to the stage of the theater which she loves and now she is even more aware of the two different kinds of magic that those worlds can bring with them.
We met her on a morning in London, where the clouds left space to an unusual warm sun e where we talked about the emotion of being part of such a big project, of the freedom about playing the princess and of her slight obsession for Meryl Streep. If you want to know something more about Season 3 of "The Crown" and the young and very talented Erin Doherty, you can't miss our November Cover Story.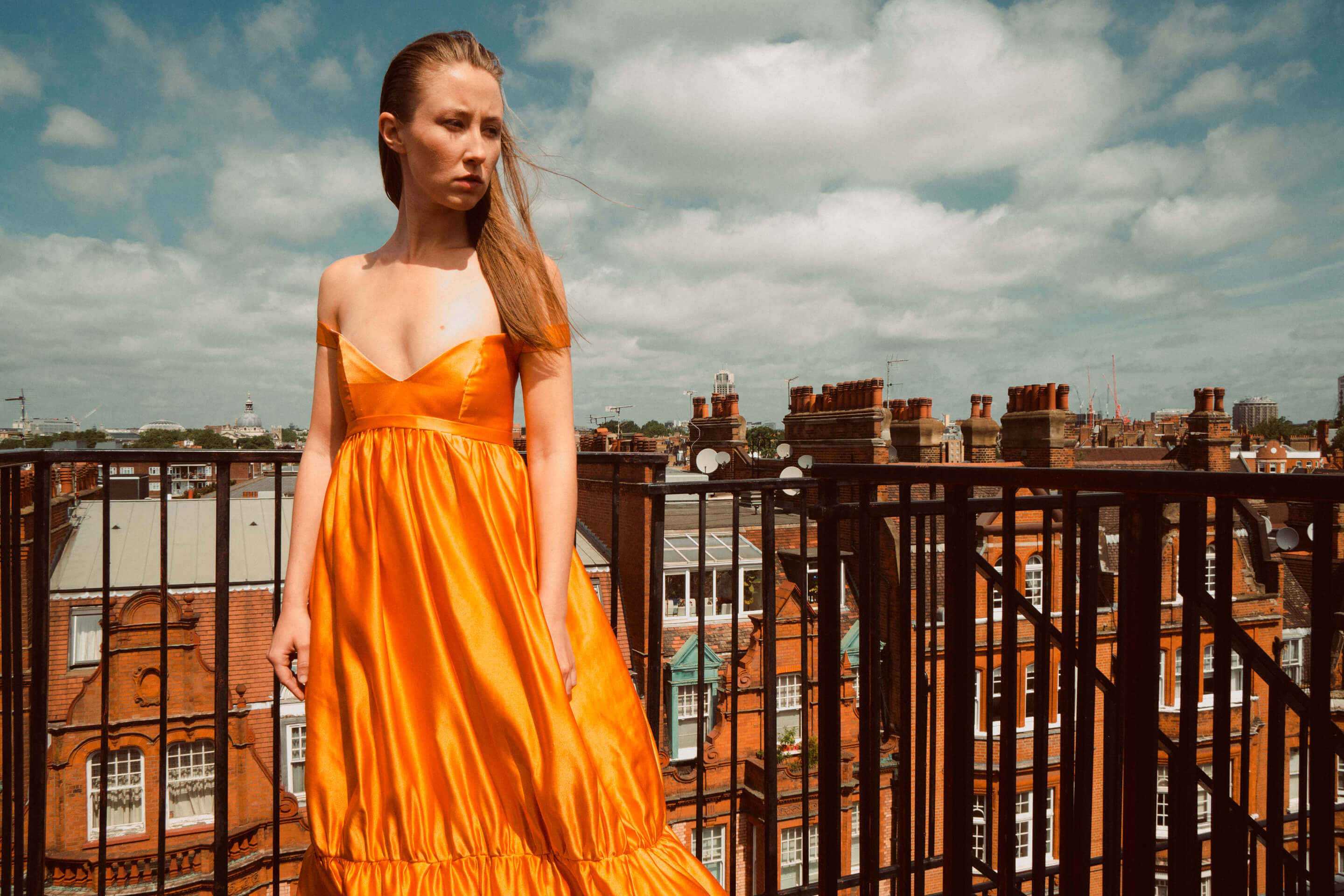 Let's start with a classic question: were you a fan of "The Crown"?
Oh my God, massively! It's a beautiful show! Just in terms of aesthetically, like you just can't take your eyes off of every shot. I've just never seen anything like it, but on top of that, with these incredible actors who I'd want to see in anything anyway, so combine them and… yeah, I loved it!
So you binged watched it…
Yeah, which made it even more intimidating to go up for, because you were like "oh my God!," like you knew what the whole world was, and I was also really aware I'd never played anyone like a princess, anyone of that status before, so that was also intimidating, but I don't know, it's really special, the most surreal thing.
Were you familiar with the life of the princess?
No, I didn't know anything about it, I don't think I truly knew that she existed, I just hadn't really heard of her, I had not a clue of who she was, but I used that to my vantage, I hope. I think it's actually a nice thing and a free thing for an actor because you have no preconceptions about this person. And also going into it I felt like "okay, so, if I didn't know, there's going to be a lot of people of my generation most likely who don't know her either, so I get to introduce them to her from a fresh perspective." So I took it as a positive thing that I didn't know her.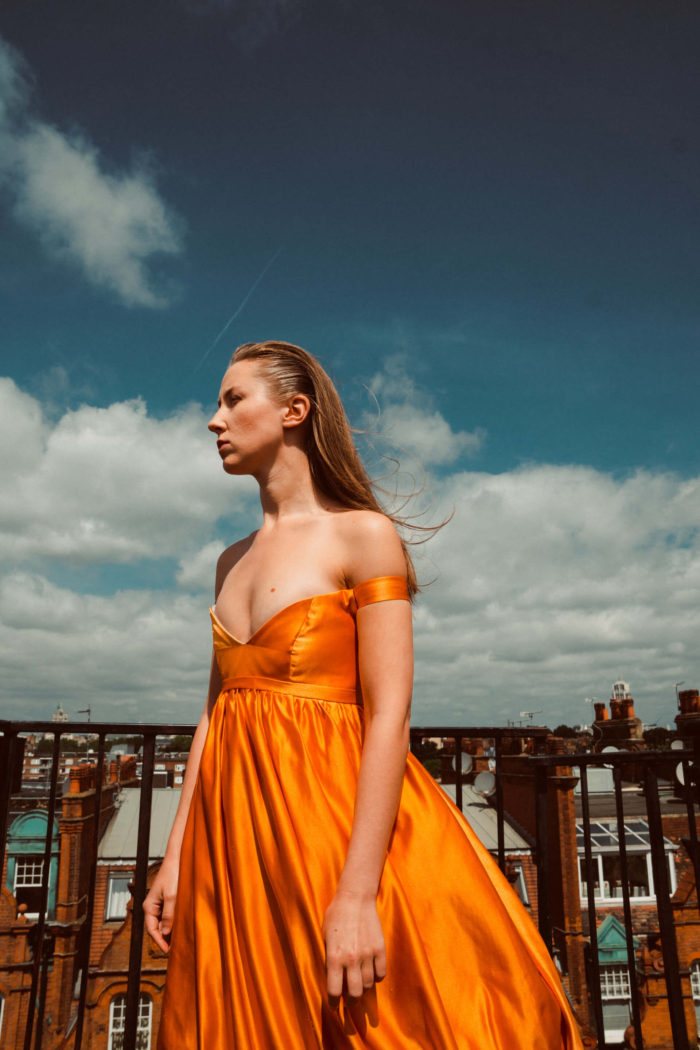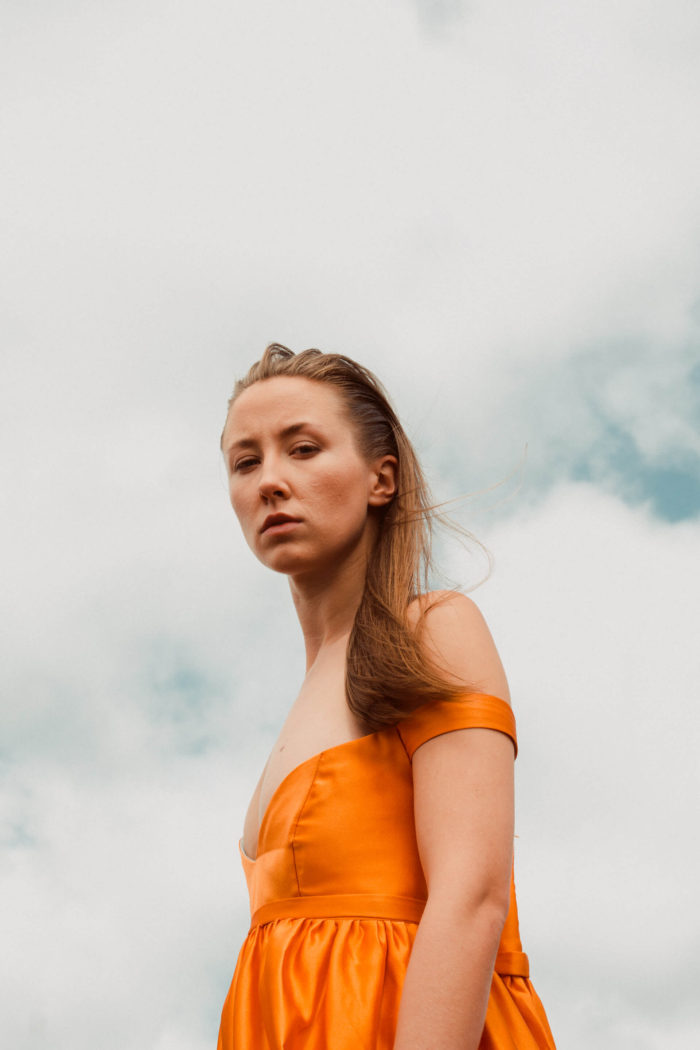 "…that was also intimidating, but I don't know, it's really special, the most surreal thing."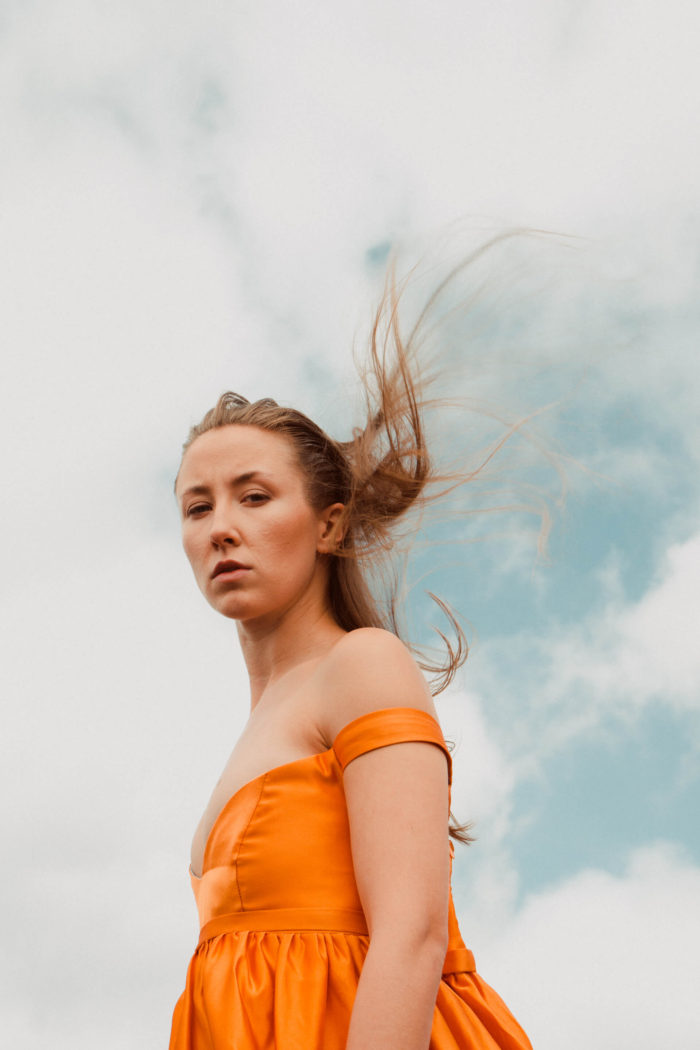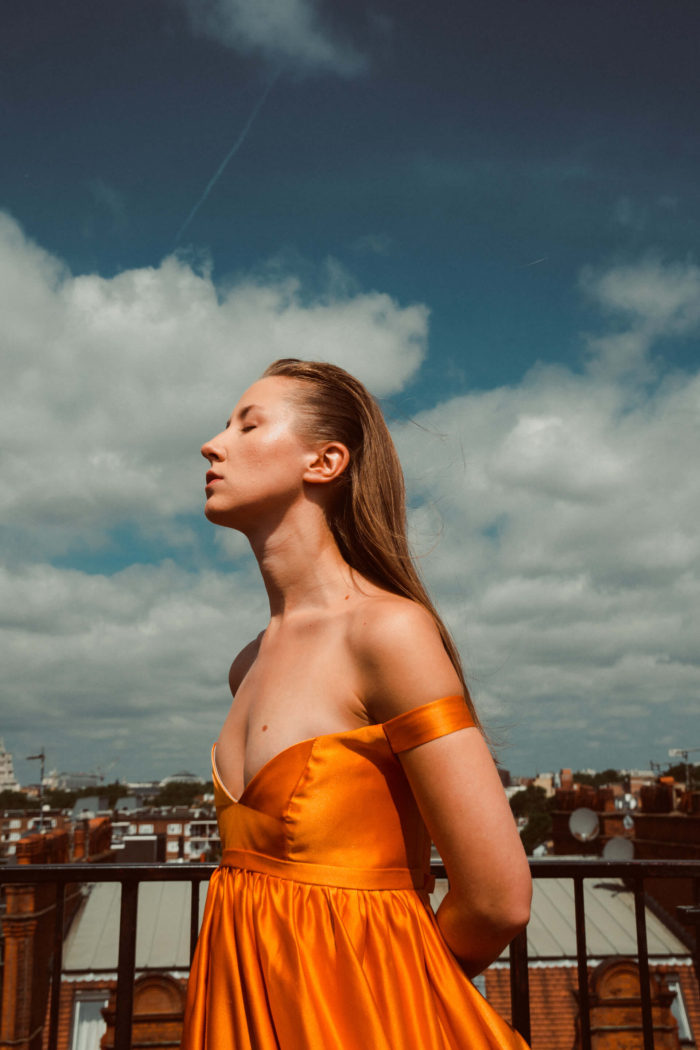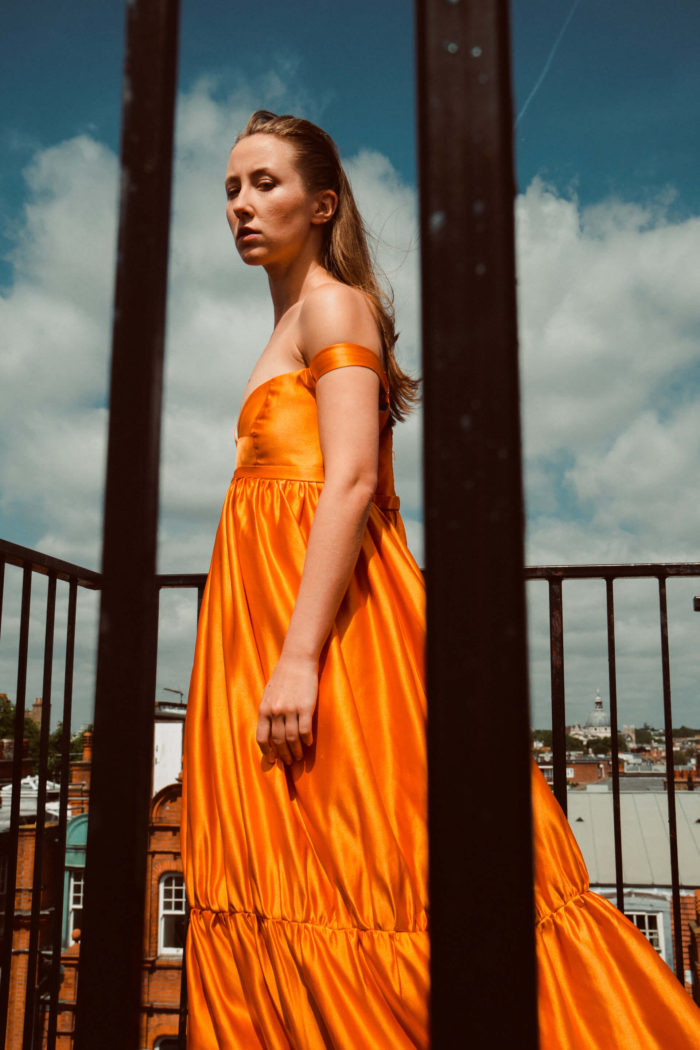 How did you prepare to play her, since there is so much about her institutional life, but not so much about her private life?
I know, again, I found that quite freeing, because you didn't know too much! As an actor, your job is to kind of put the puzzle pieces together in the best way you can and represent this person to the best of your abilities. There are a lot of videos of her having interviews on YouTube, so I watched them, honestly it must have been like fifty times, I kept watching her mannerisms, her voice, her body language; the way she would kind of internally process a question taught me a lot about who she was as a person and the way she would negotiate an interview. I had to do a detective work through watching her in interviews, basically. A lot of it is an artistic license for the script, as well, because we're doing Peter Morgan's version of "The Crown" or Peter Morgan's version of Princess Anne, so I had to respect that, as well, and just go with the script.
Princess Anne also rides horses, she was the first member of the Royal Family to participate in Olympic Games. Did you know how to ride a horse?
I mean, it was one of those situations when you're asked if you can ride a horse and I was like "yeeeeah, I can do that, of course, I can!," but, I mean, I'm starting to take riding lessons now, so…that's what I can tell you.
In what way we will get to know Princess Anne if you can share something with us?
It's difficult because I can't give away any plot points… I know, it's so stressful. You're witnessing finishing school and then having to deal with the transition from not having many royal duties to a whole life being turned upside down for the good of her family and for representing a family. So, you witness her battling with her parents about how much time she has to devote to this because she's gone from 0 to a 100, which is really exciting to play.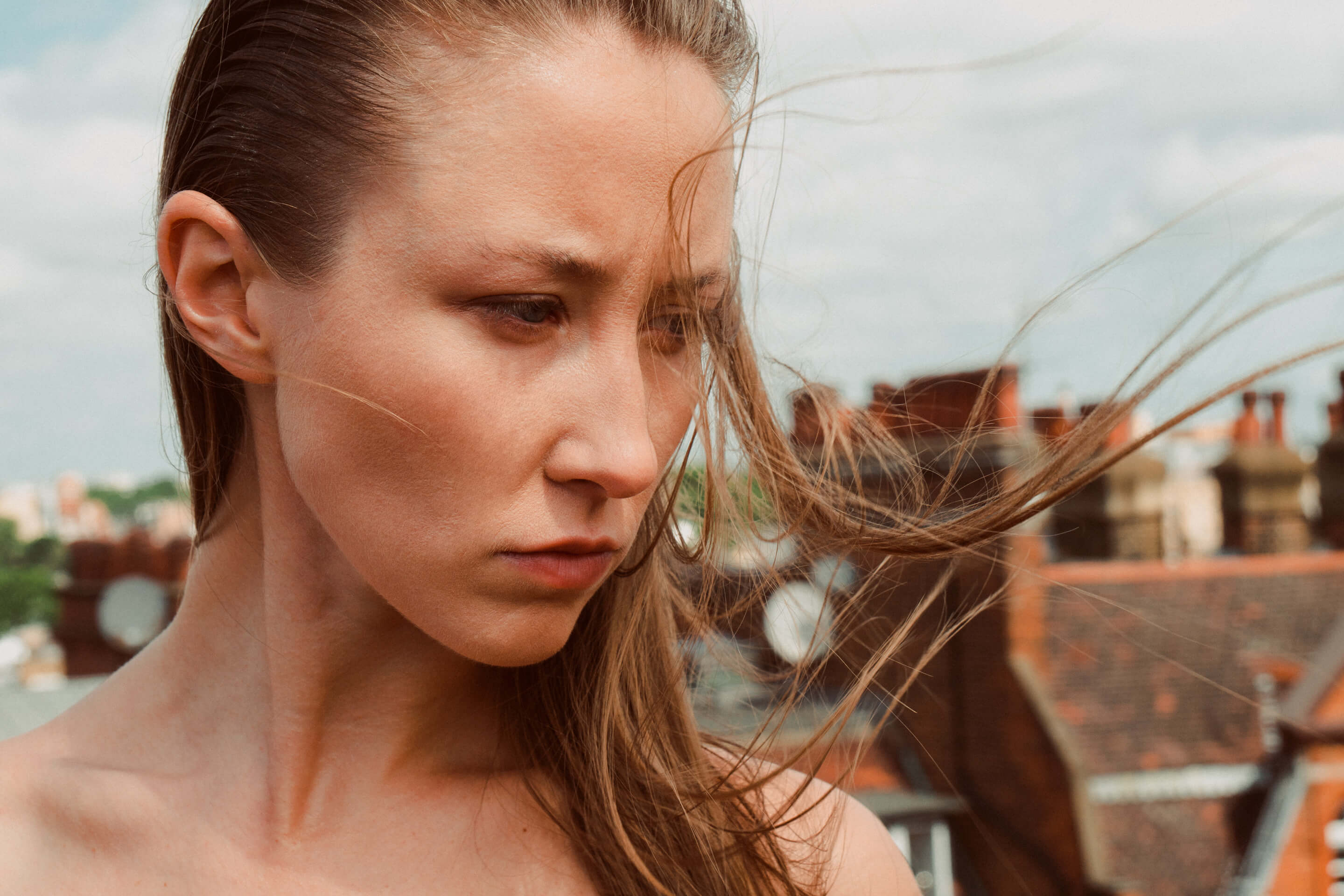 "I kept watching her mannerisms, her voice, her body language…"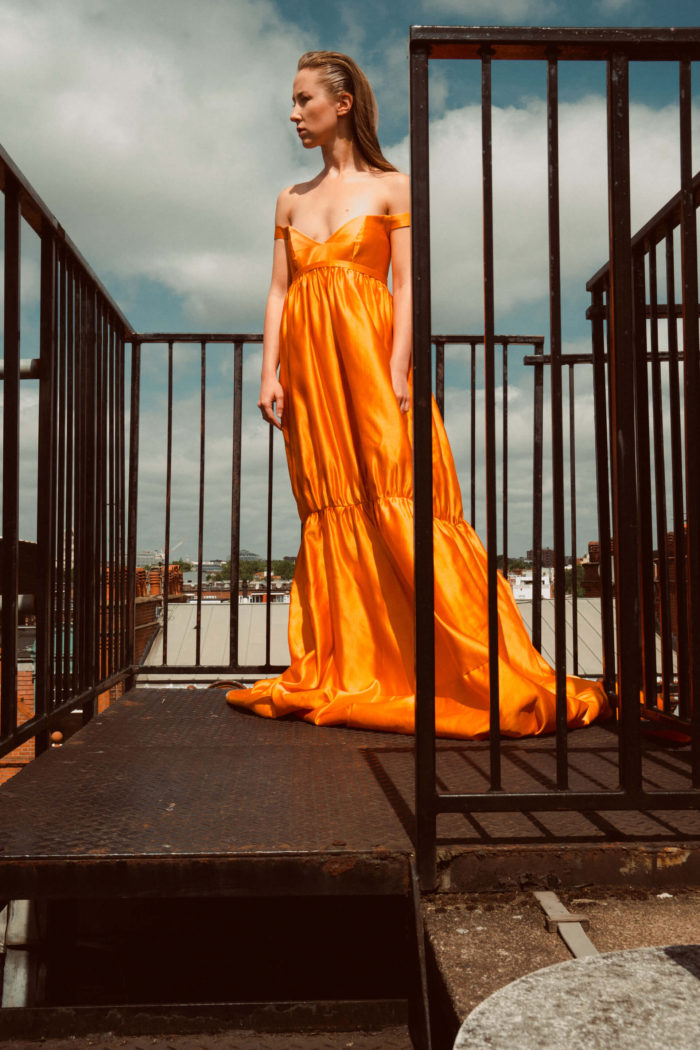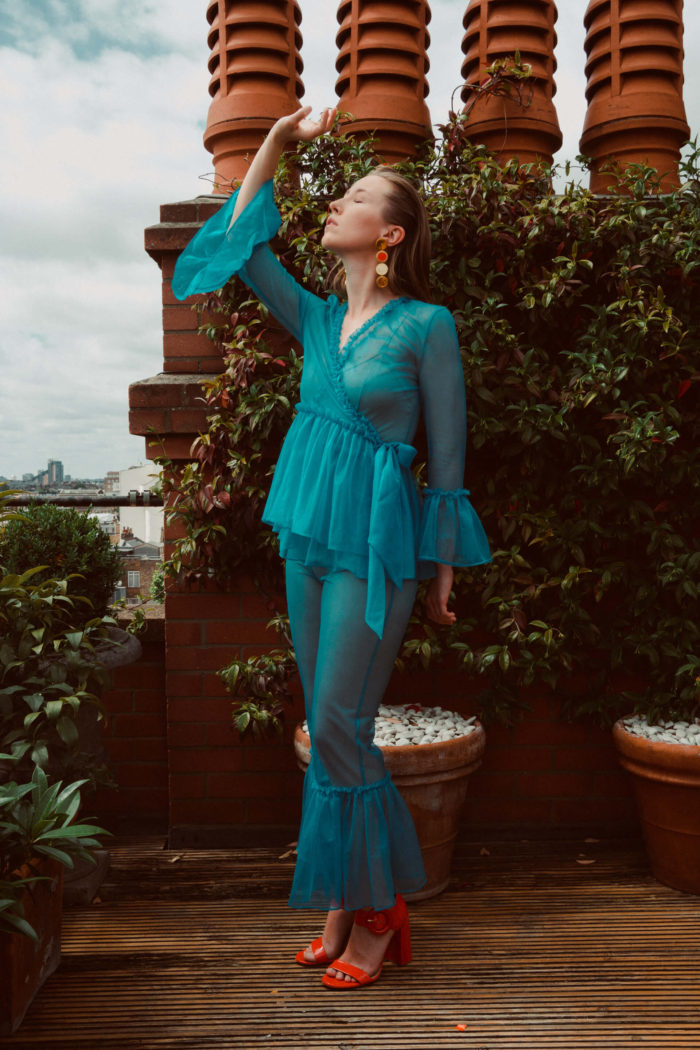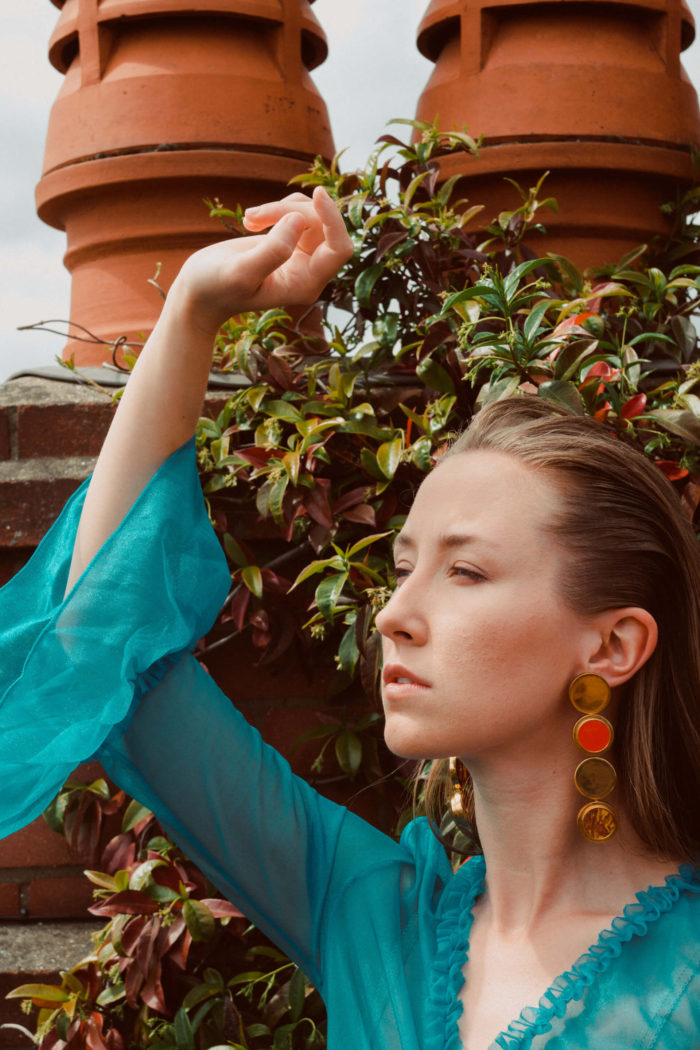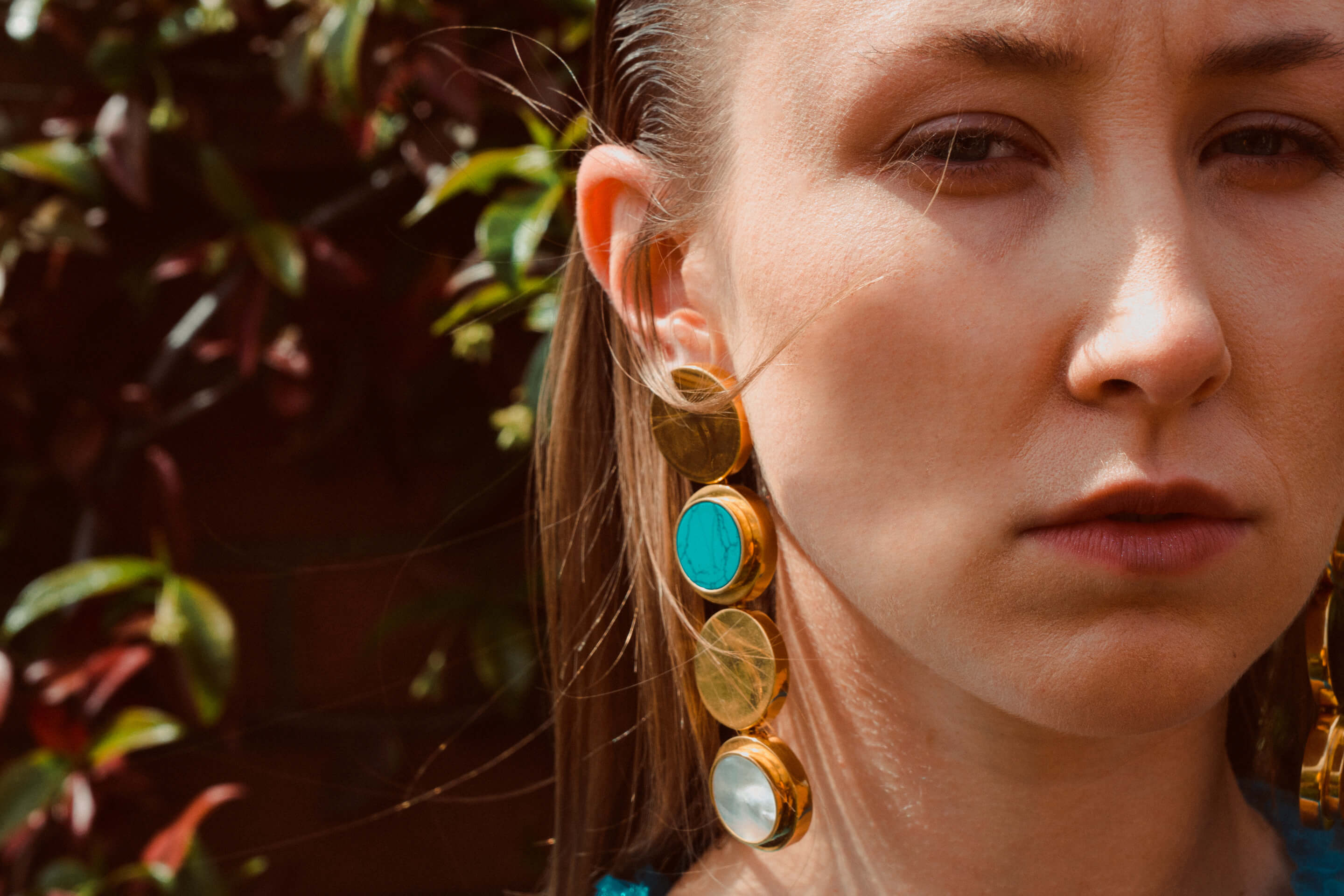 How was working with Olivia Colman?
She's the nicest human being on the planet, she genuinely is. Everyone was like "oh my God, she's amazing." What I really loved was that I was relatively new to filming before I came onto the show and she, in particular, made me feel really safe and at home and just free to play around; she doesn't take herself seriously, so you don't rock up on set being like "oh my God, this is Olivia Colman!," she doesn't have any of that ego, so she makes the room such a nice environment and a safe space for an actor to just do their job, which is really heartwarming. She's taught me so much already about how to behave on set and how to be an amazing actor. When you have a role as someone's daughter, you kind of recreate the nature of that relationship, so she's been a real mother figure.
Who's your favorite Royal of all time?
I'm gonna go with the Queen because I think she has the most difficult task to fulfill because you've got like the Prince Harrys, whom everyone's like "yeah!…" Again, it's probably from having worked on this show and read these amazingly written scripts and seen Olivia doing her justice, I feel for her the most, I think, because of the pressure that she is under, so I think she could be my favorite.
What's the craziest royal tradition of etiquette you learned about while shooting?
Before we started shooting, we had to go and have lessons on how to eat food, which is mental, and I learned that if you take a sip from your drink, you can't hold it in your hand, you have to put it back down again, even if you want another one, you can't linger. And there's also a really stupid way of using your spoon, and I was just laughing halfway through that because it's the opposite of how I eat.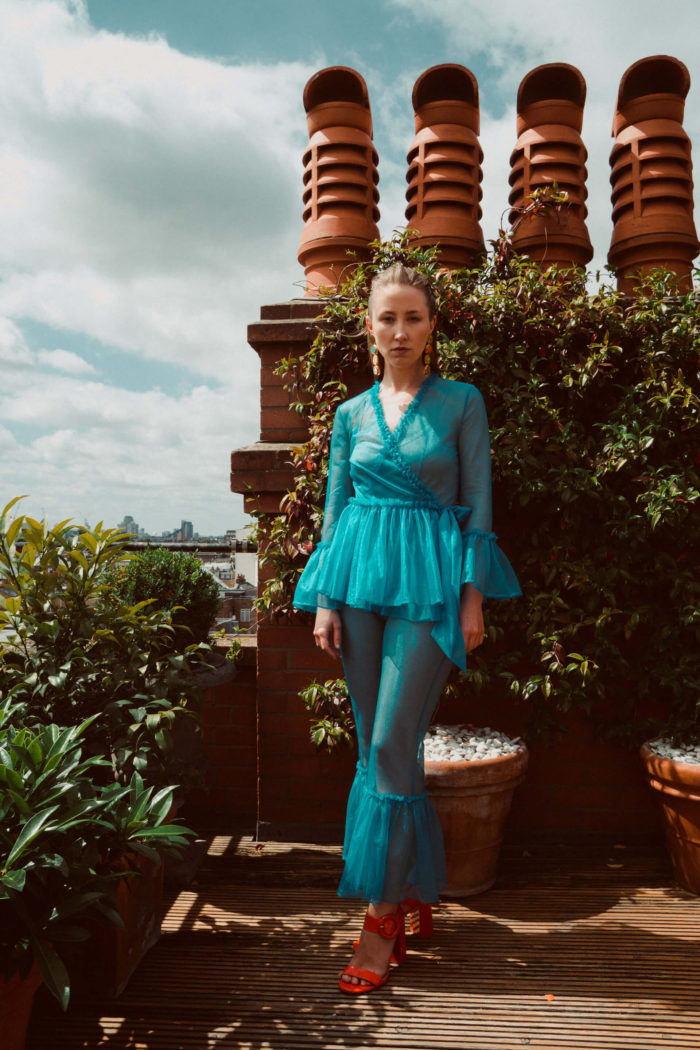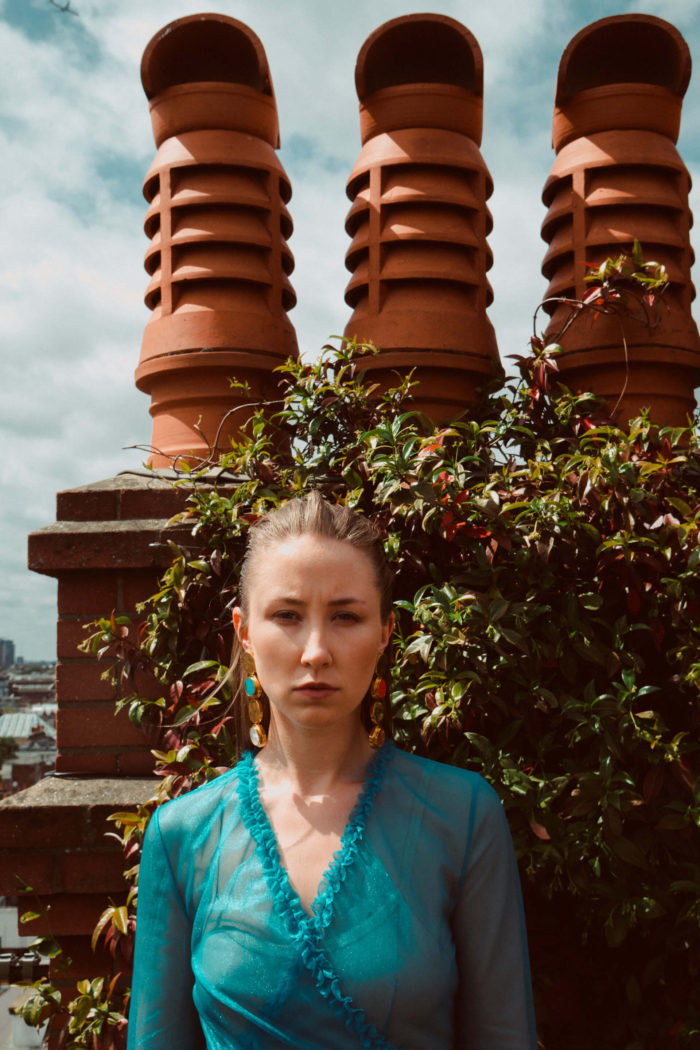 "When you have a role as someone's daughter, you kind of recreate the nature of that relationship, so she's been a real mother figure."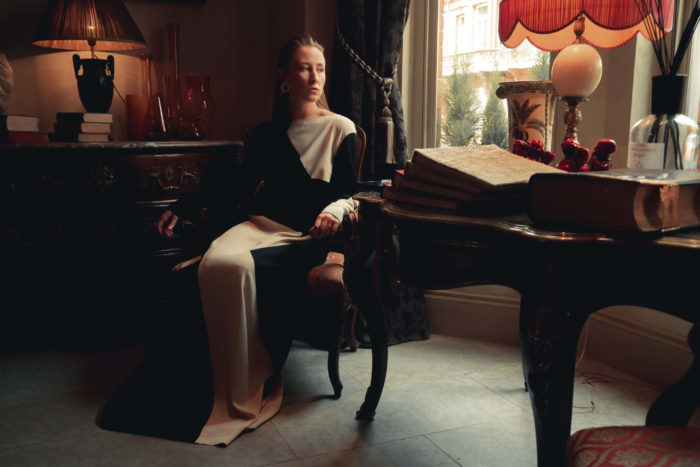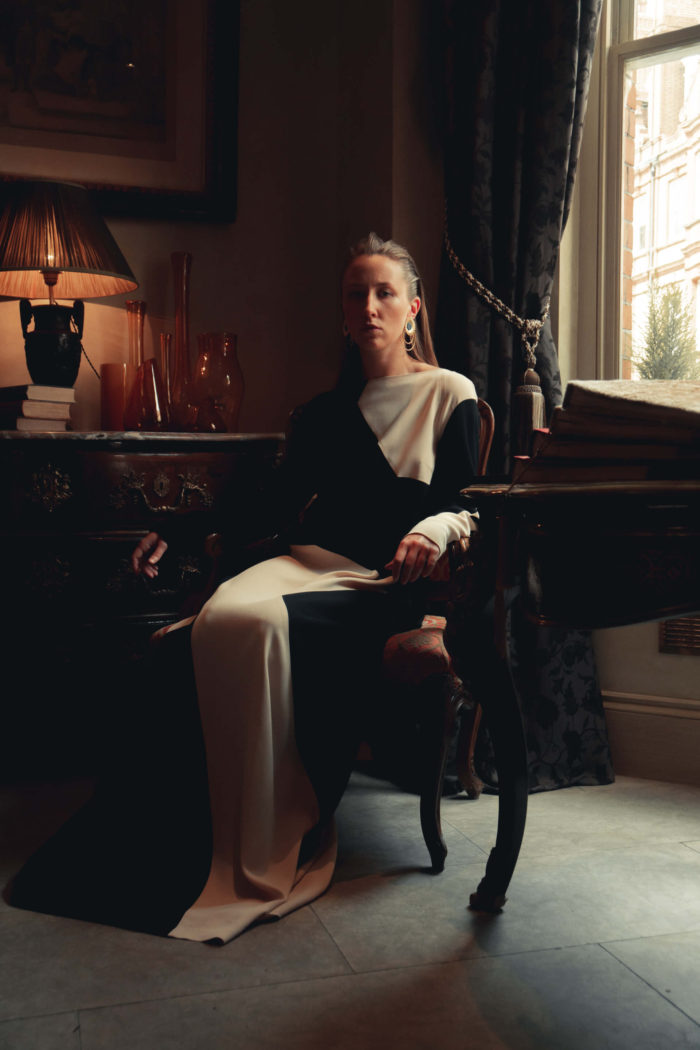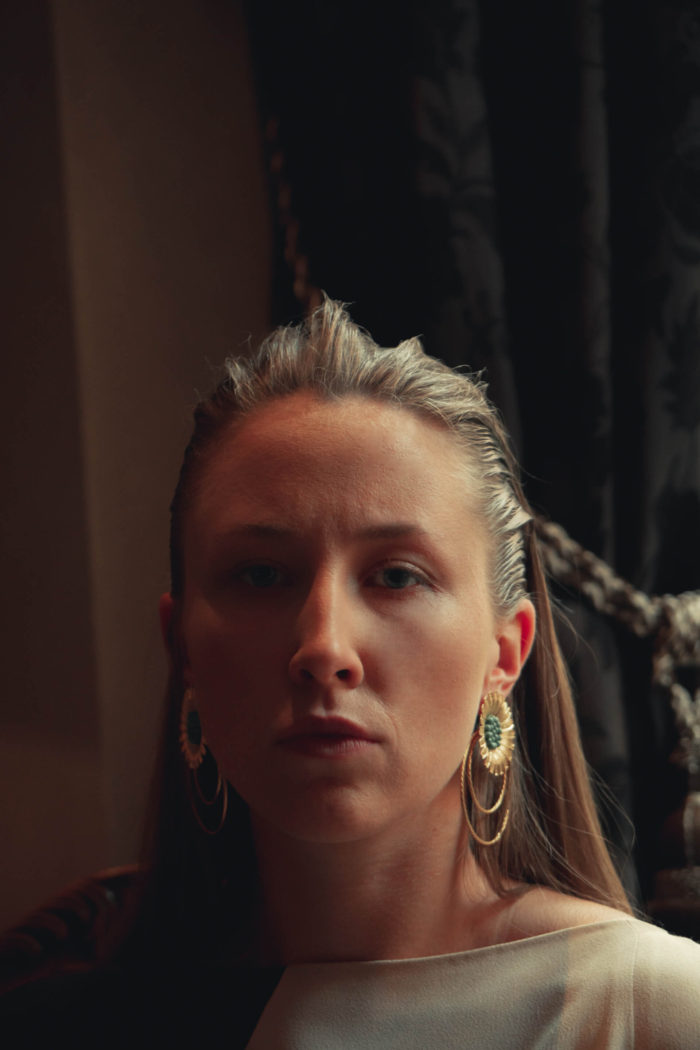 What do you love most about being on set and about being on stage?
I've spent more time doing stage works, so what I really love and will always love and will continue to draw me back to stage is the relationship you have with an audience, because it's live and you're experiencing the same thing at the same time and if you slip up, it's kind of a gift, because you're both in that situation like "oh my God, how are they going to do that?" while on set, if you mess up, you can do it again, so they're never a part of that process. What I've learned, partly from Olivia, from Tobias [Menzies], from Josh [O'Connor], from Marion [Bailey] and from all the amount of amazing people who've worked on the show, is that you can have that magic on screen, you just need to be brave enough to put yourself out there every time, because it can be very easy to get in a rut on screen, I think, because there is no pressure, because you know you can just go again, but I believe you have to push yourself each time to do something different and be brave in a different way.
So you also like to improvise, you take this from theatre…
Yeah, I love it, that's what I love about being an actor, that energy of when you don't know what's going to happen, because that is the truth, that's what life is, you don't know, so I'm striving to bring that into every medium I can, because I think that that represents life.
A play that everyone should see?
I've said this before, but I saw a play by Philip Ridley, who's an amazing writer. It's called "Mercury Fur" and I saw it in 2012 and it blew my mind. I like a theatre that shocks you and you have no idea of what's going to happen, and I think Philip Ridley is a writer of that kind, he's not afraid to be brutal, or raw, but from that risk you get very human, really formidable but vulnerable characters and to see them on stage is amazing, so I'd just go and see anything written by Philip Ridley.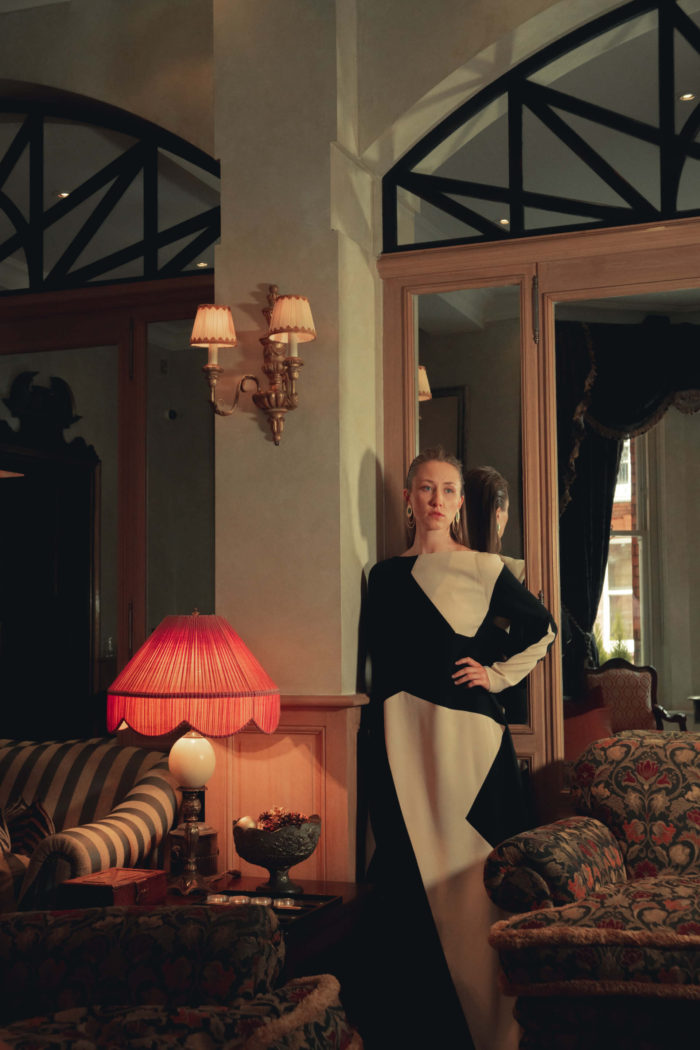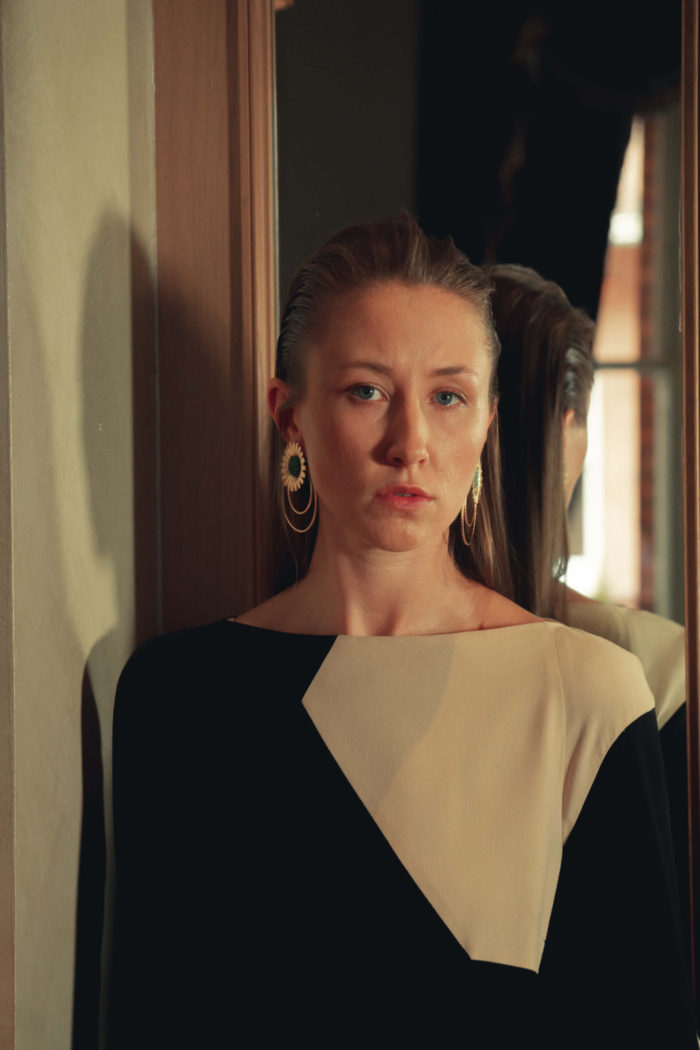 "…you can have that magic on screen, you just need to be brave enough to put yourself out there every time…"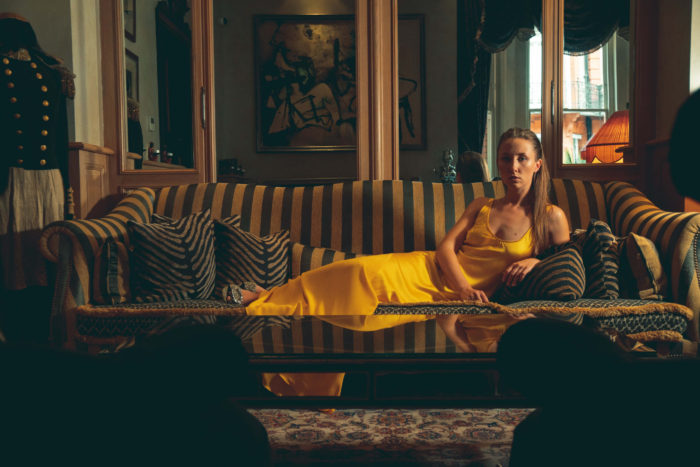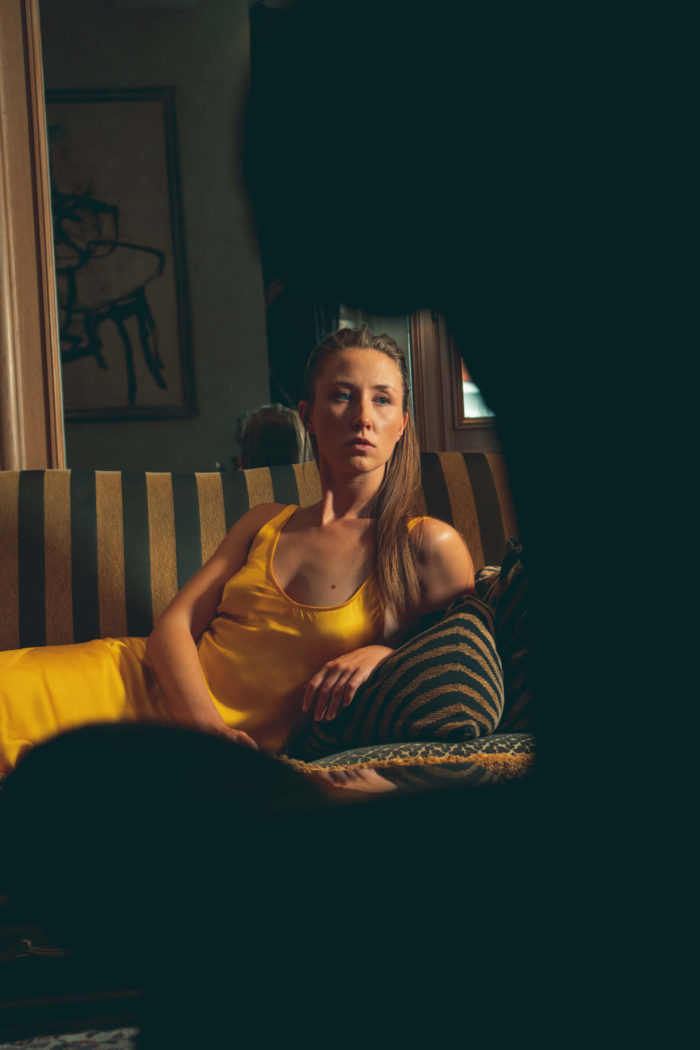 And if you could watch again a movie for the first time, what would you choose?
"Kramer vs. Kramer," I love that film so much! It's my favorite film, I grew up just adoring Meryl Streep.
You look a little bit like her…
I think that might be why, I just saw something in her, I was like "oh my God, I don't know what it is, she's just so incredible," so I just binged every single one of her films. I think the first one I saw was "The Devil Wears Prada" and that one was amazing, and  then I just went back and started again, like with "The Bridges of Madison County," "Death Becomes Her." I was just watching all these films and "Kramer vs. Kramer" is my favorite film. Similarly, and that's why I like this art form, is that I think it's just a really human story put on screen, it's about these two parents sorting out their divorce, basically, and I just really connected with the simplicity of that. It's intense, but it's simple at the same time. And that's why "The Crown" is amazing, too: it's purely about these relationships, every scene you're just getting a deep insight into these people and how they work and I believe that's really special. And I think that if you've got good writing, it's all there for the taking, and it's just an incredibly written show.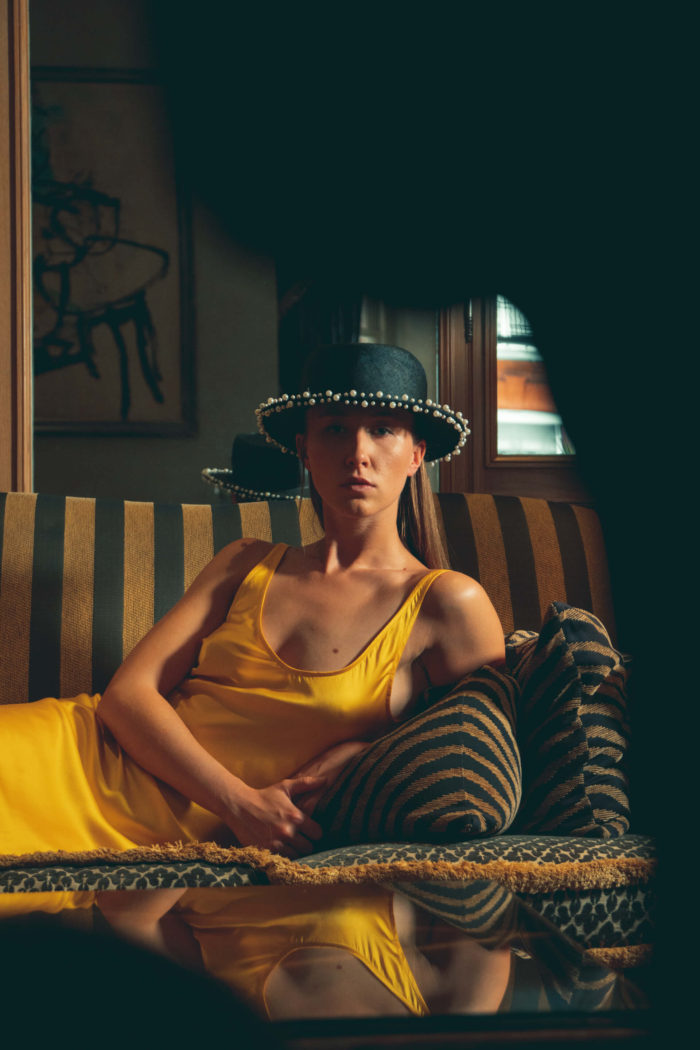 "I grew up just adoring Meryl Streep."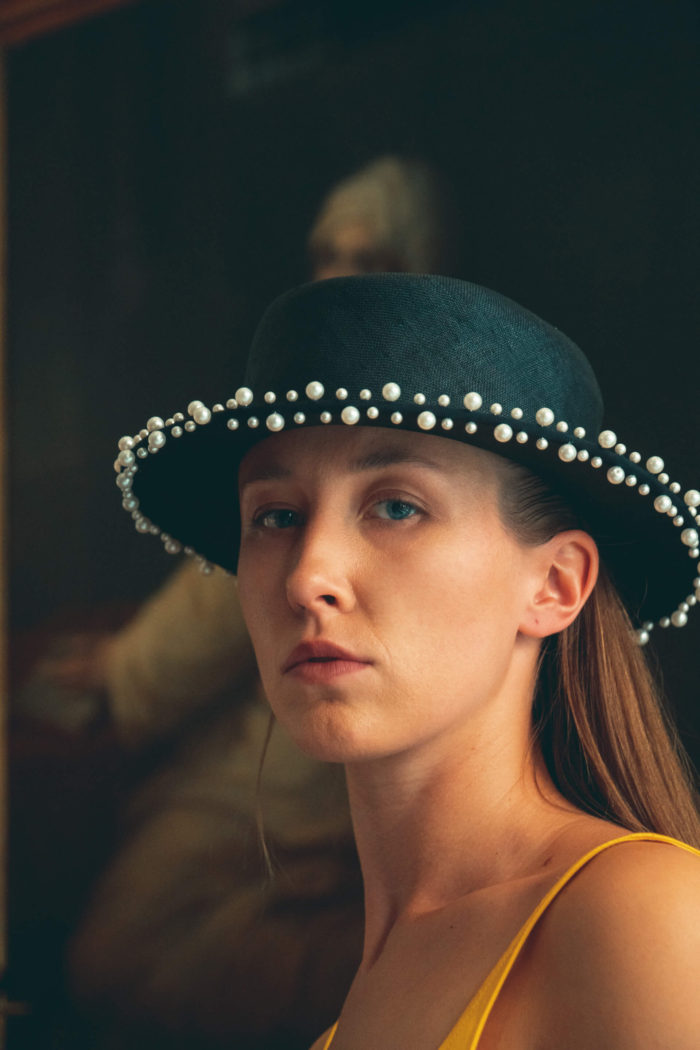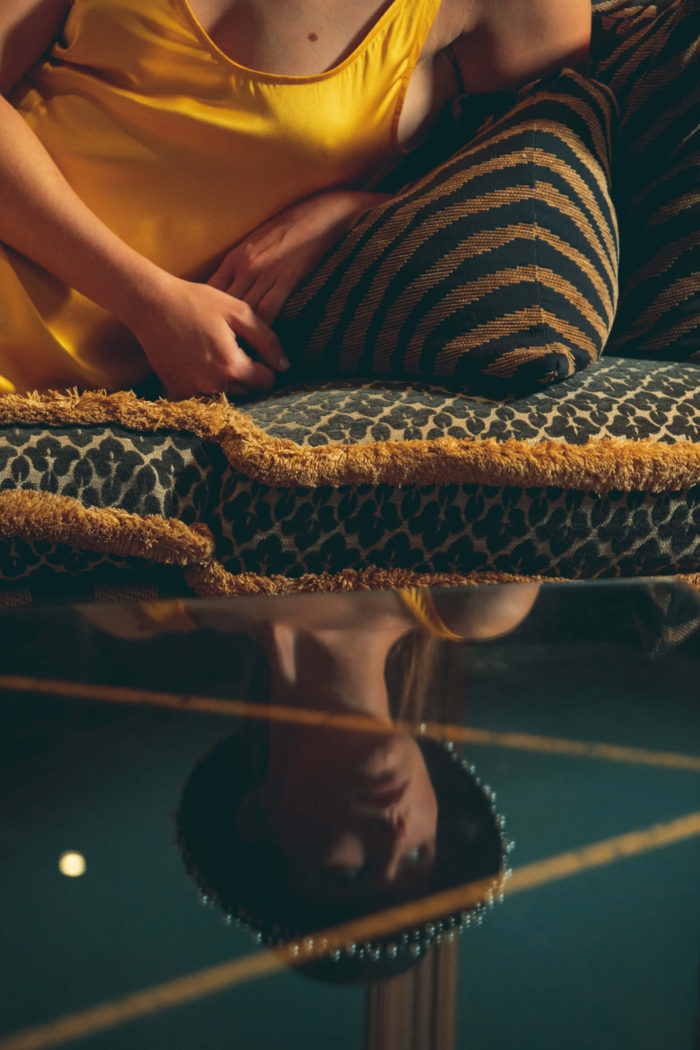 What was your reaction when you had the script in your hands for the first time?
It makes me feel dizzy right now thinking about it! It's just so surreal to be a part of, because it's just this massive, amazing part of our history. So, to be holding that script and to know that you're being allowed to breathe life into these people… it's a very rare feeling to feel that excited about a piece of art, to be a part of something, so I'm just grateful I was given the opportunity to do it.
Your guilty pleasure movie?
This is going to be funny… I don't know if this is a guilty pleasure, but "Bridesmaids" is fantastic, isn't it? I just love them all, all those women are so clever and they inspire me, because they just don't care and that excites me, seeing those women on that screen just doing what they feel like and what feels right not worrying about what it looks like, they just go for it and I love it.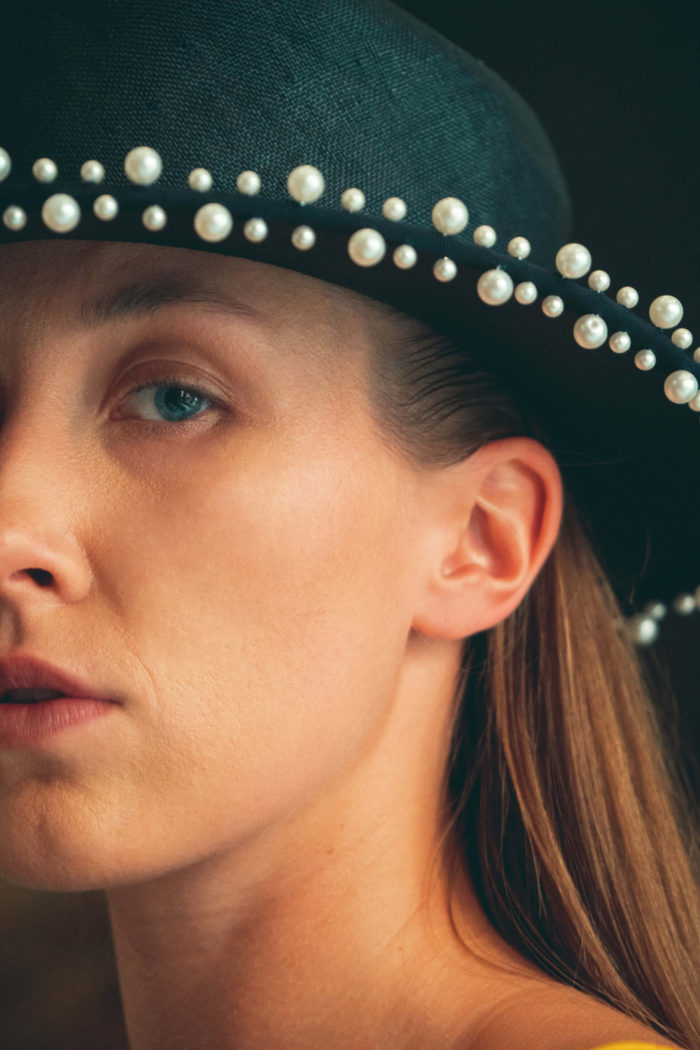 "…it's a very rare feeling to feel that excited about a piece of art, to be a part of something…"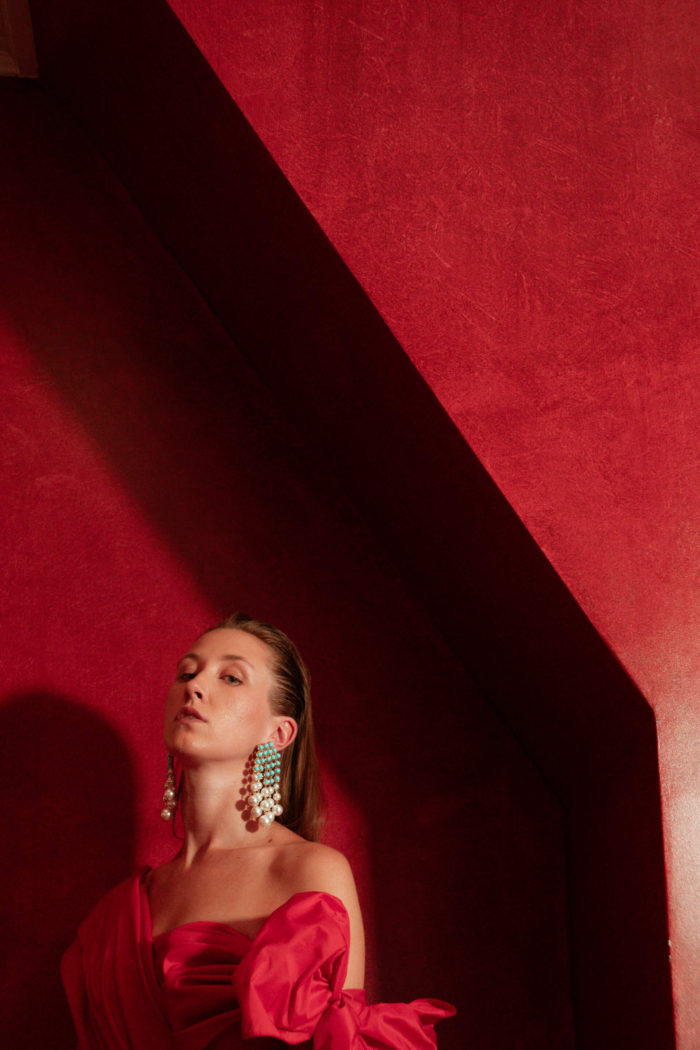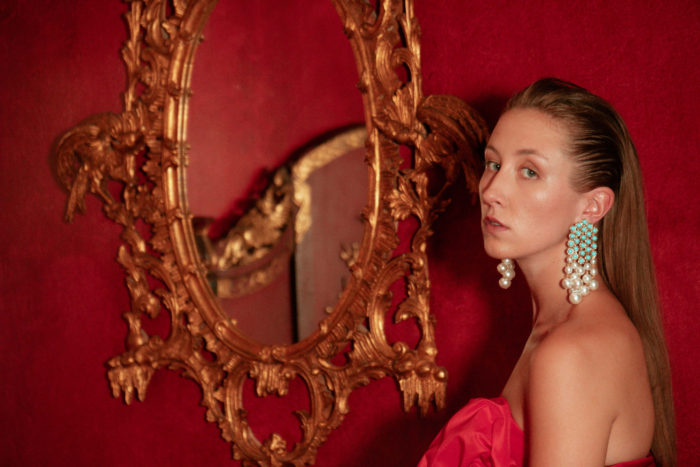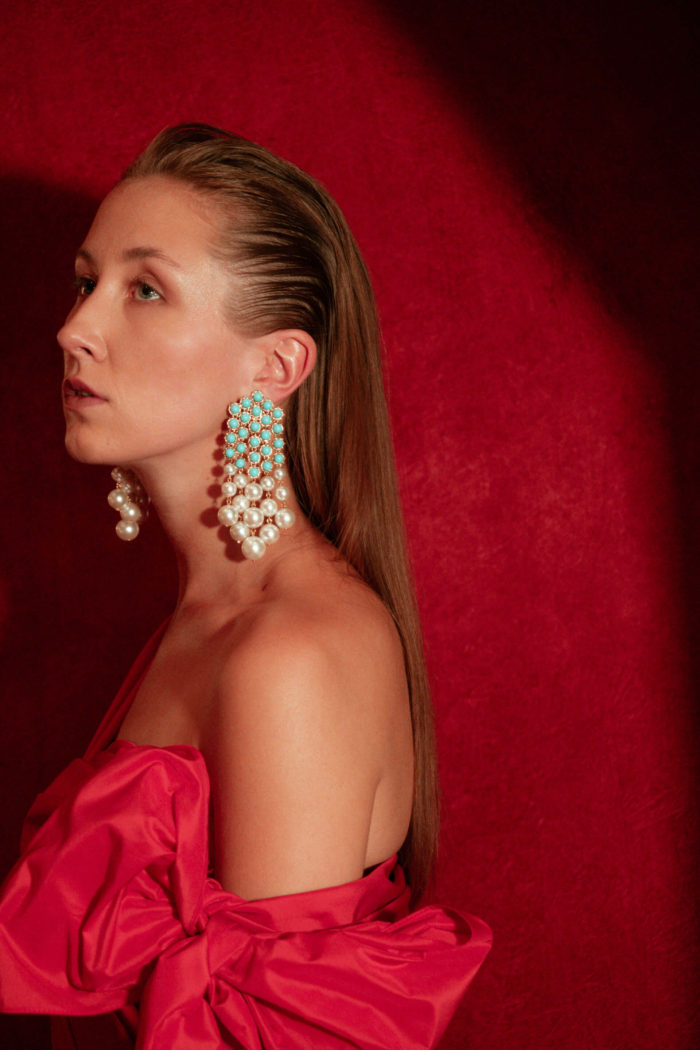 What's the next story you would love to tell?
Probably something the complete opposite to me. I don't know if it's a personal thing, but I feel like most actors love playing different people, so because I didn't deeply embedded in what Anne is and the way she thinks, the opposite to me would be someone who's not from where I'm from, someone from Crawley, someone from anywhere rough, just something a little bit meatier, someone like a boxer, that's what I'd like to do.
Your must-have on set?
I'm going to be very boring and say coffee. Black coffee is a must, I love it and I need it, especially when you're doing night shoots or morning shoots and stuff like that, you just need it, just to have the right energy to understand where you're at, at what part of the story, to be able to tell it how it needs to be told rather than thinking about how tight you are. Coffee. That's it.
Your favorite word?
"Human," because I'm fascinated by human beings and I think there are so many levels to that word and I find it magnetic.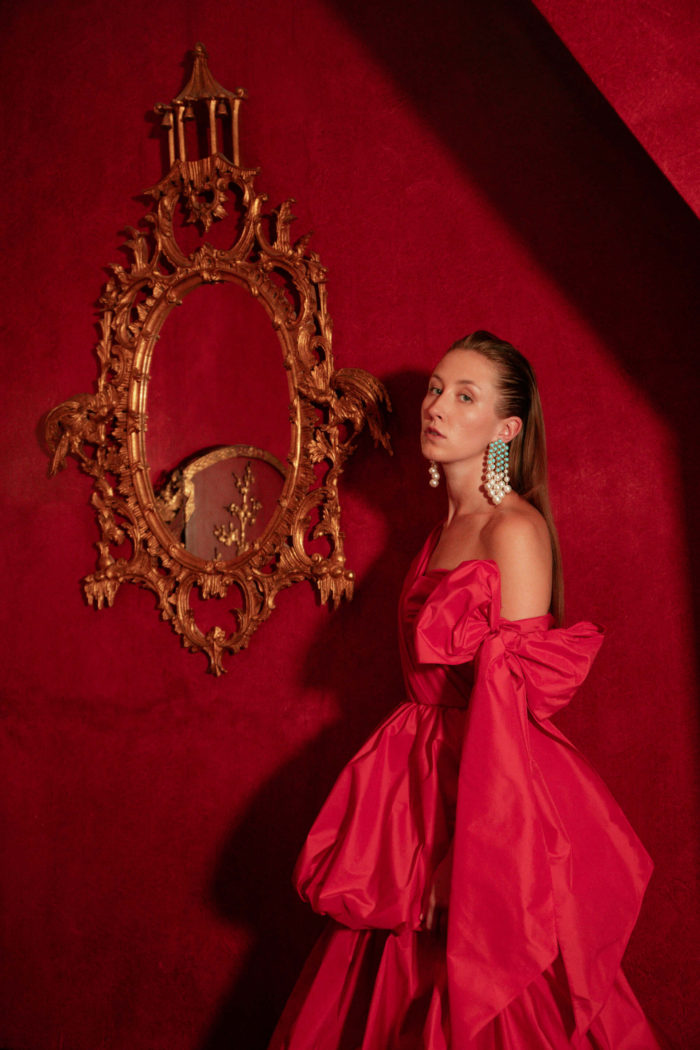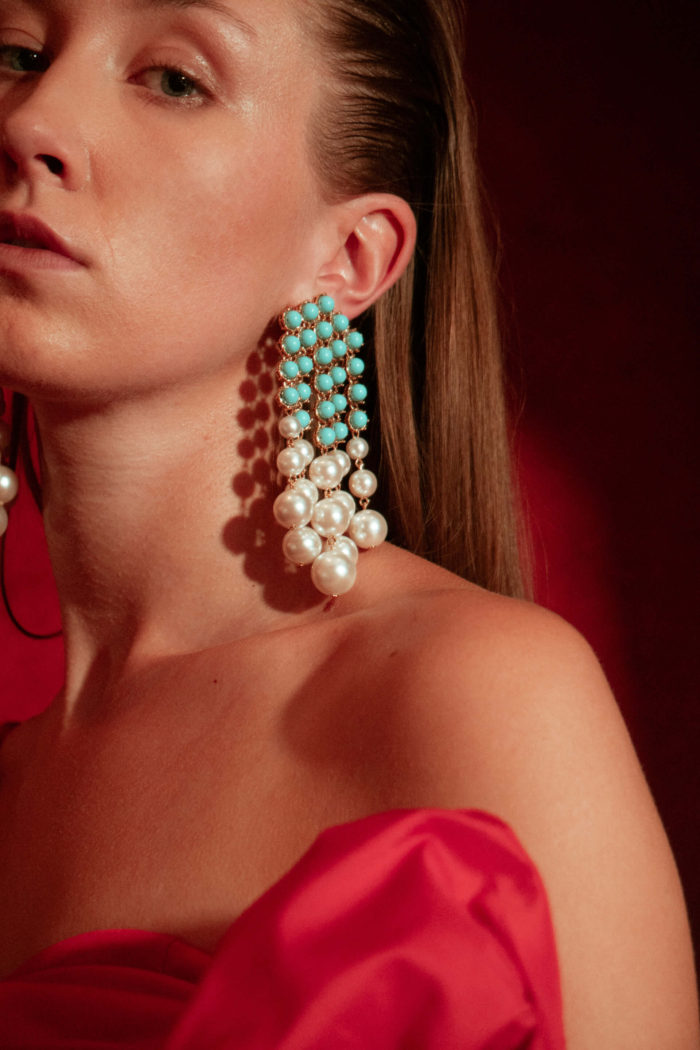 "I'm fascinated by human beings and I think there are so many levels to that word and I find it magnetic."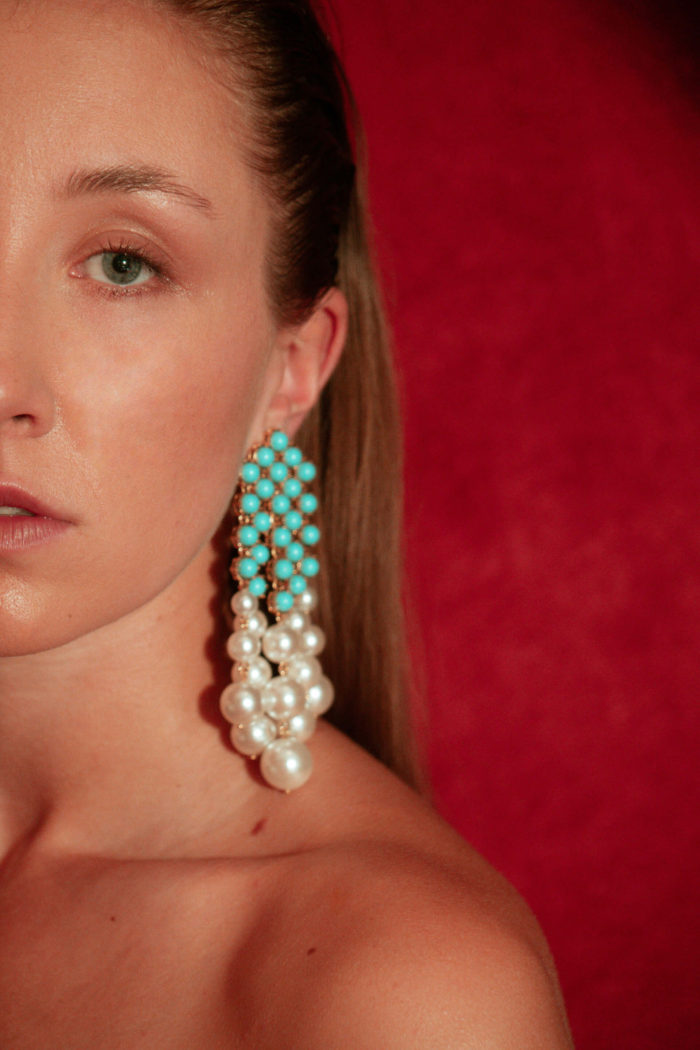 Your epic fail on the job, if you had one?
Oh my God, let me think… There was a show I did called "The Divide" at the Old Vic and I was literally on stage and I had to sprint at the back, get up these flat stairs and then onto this little diving board thing where you saw me in the immediate next scene and I was panicking around and at the same time I had to be redoing my hair, so I was running backstage doing my hair and I was going up these steps and I just stacked it on these stairs and everyone was like shocked because it was the immediate next scene; the lights came up on that thing and I wasn't there, so I was kind of like "oh my God, this is really embarrassing," so I had to walk into the spotlight, kind of crying because of the shock of falling on my face and I had to do the scene. There was no cut in that situation, I just had to carry on.
What was for you the most beautiful thing of doing "The Crown"?
I think it's the people, this incredible kind of machine of regal awesomeness, but what makes it really special to be a part of, and magic, is that the people are doing their job, not just the cast, but also the costume department, the makeup, the hair, everyone is genuinely doing their job to the best of their ability and you come in there week after week and they're still going, they're still like "how are you? How are you doing?" and they're the people that make it a home rather than a job, because you're filming from like August to March or something like that, and it could be like a vacuum of joy and it could be really, really intense, but the people make it really magic.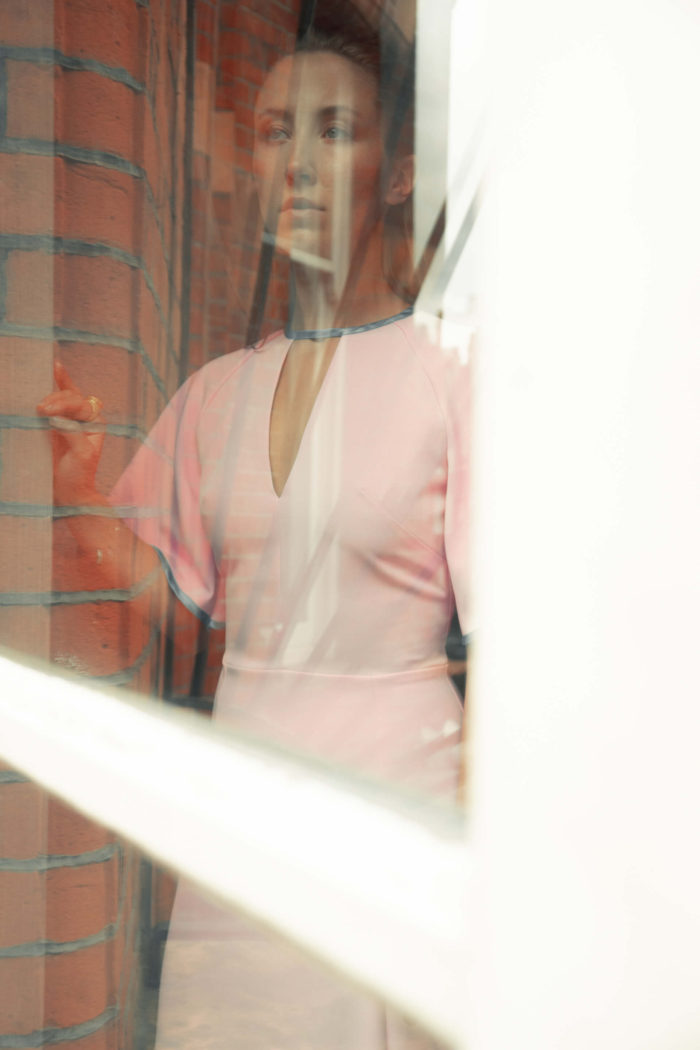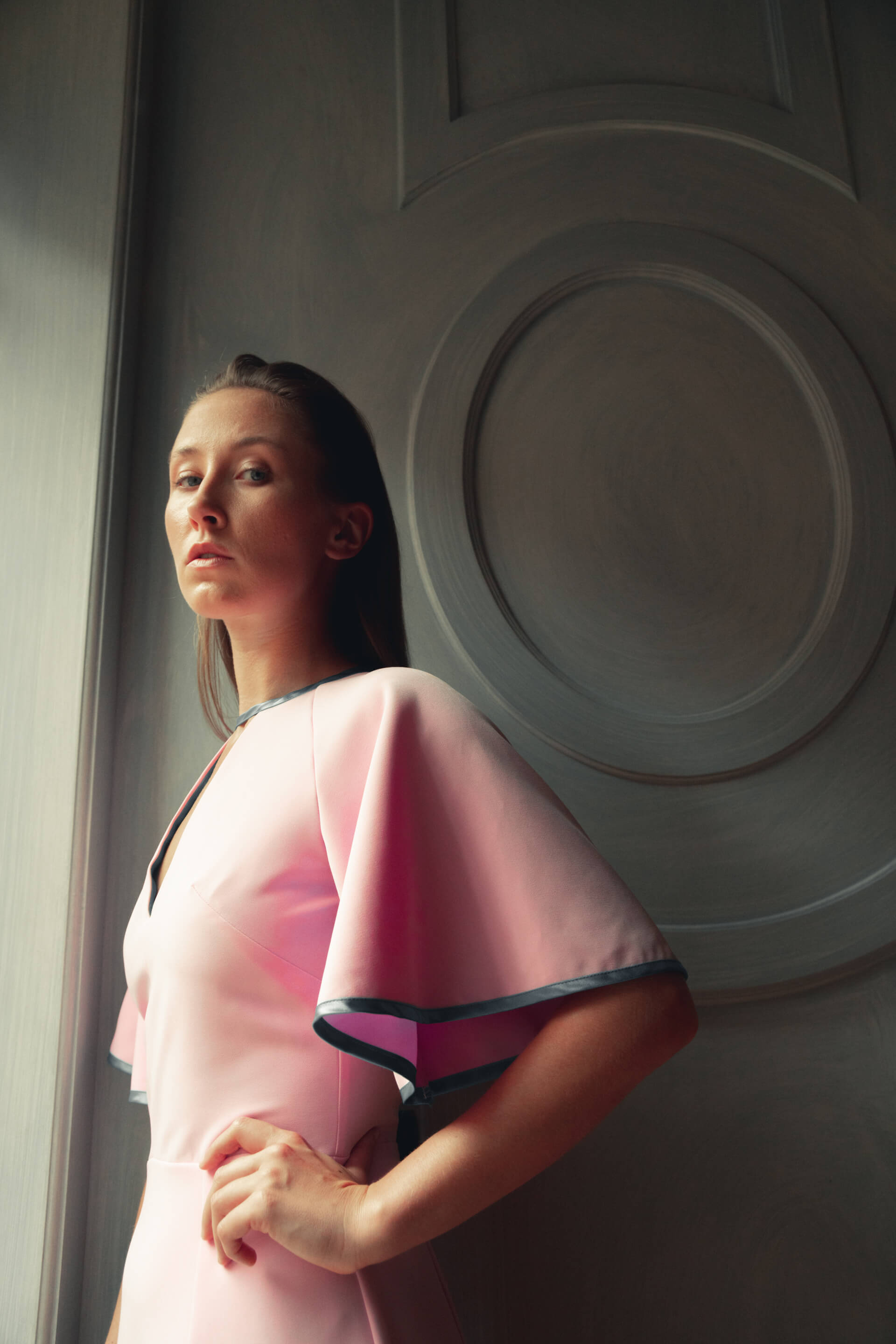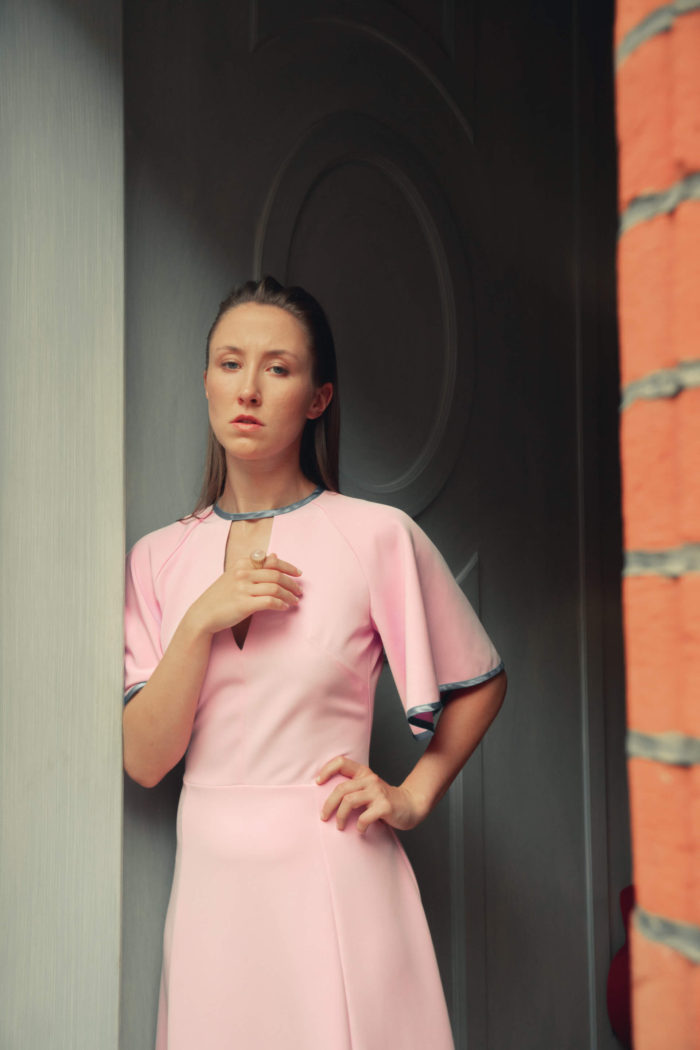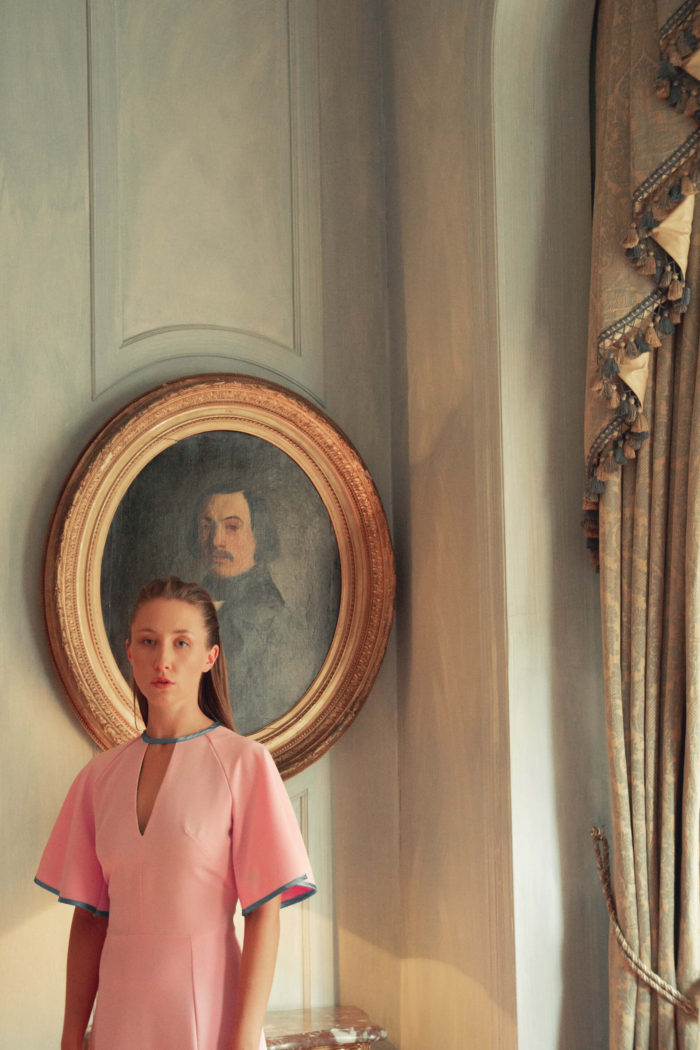 If you could use one word to describe Princess Anne, what would it be? 
"Determined." In a lot of senses: emotionally, but also kind of like outwardly, the face that she is giving to people, she's a woman of determination, who wants to do things her way.
Is there something that relates you to her?
Yeah, the situation she found herself in, which is being a princess and having to take over all these duties, she didn't ask for it, she was just born into it, so she has to understand it as it was happening and I literally put myself in her shoes and responded as I would, because I don't think she's prepared at all, and that comes through her conversations that you'll see throughout the series with her family, or otherwise she's questioning why she has to live a life this way. So I completely related to that, because I think I'd be exactly the same way. I'd be so annoying, I'd want to push back a little bit.
Last question: what's the beauty of acting for you?
I think it's the potential of what you can do to someone who's watching, like what you can share with someone and, with theatre, what you can create in a room. I think you can offer so much truth in this job, and to have the ability to share that, any particular emotion that is necessary of you in that scene, in that moment, to share that as honestly as you can. The most special thing to think about is that someone will be watching it being like "oh my God, I might relate to that!," someone who can see themselves in that and be like "okay, fine, this is a normal human thing." That's what's really special about it, the connection between actor and spectator because we wouldn't have a job if there were no one watching, so it's completely about that and that's what I'm truly inspired by.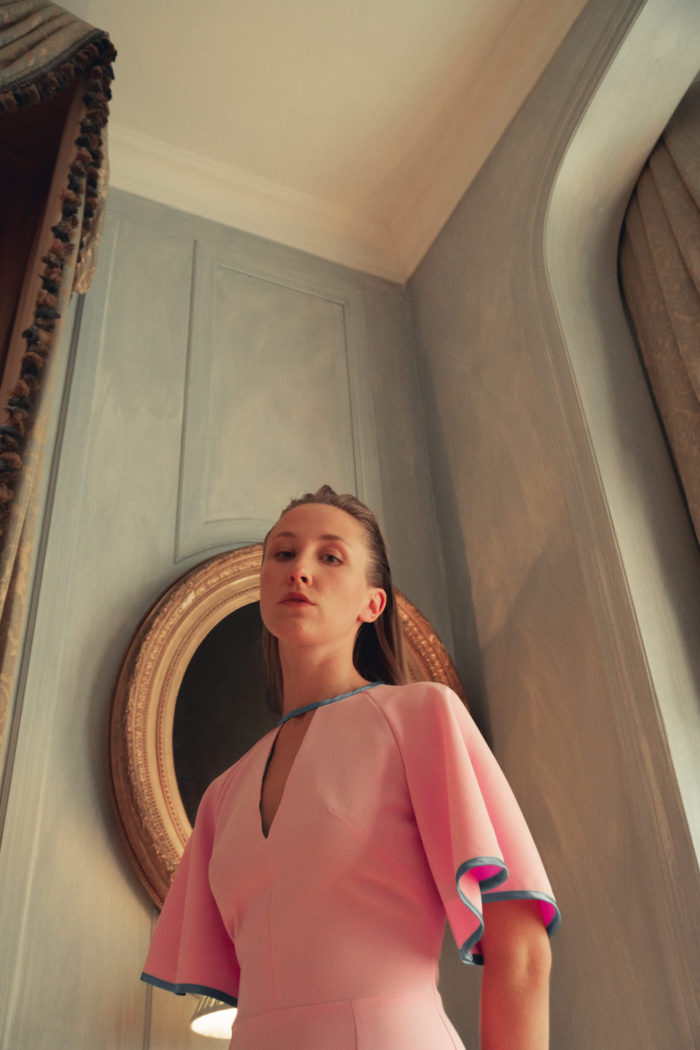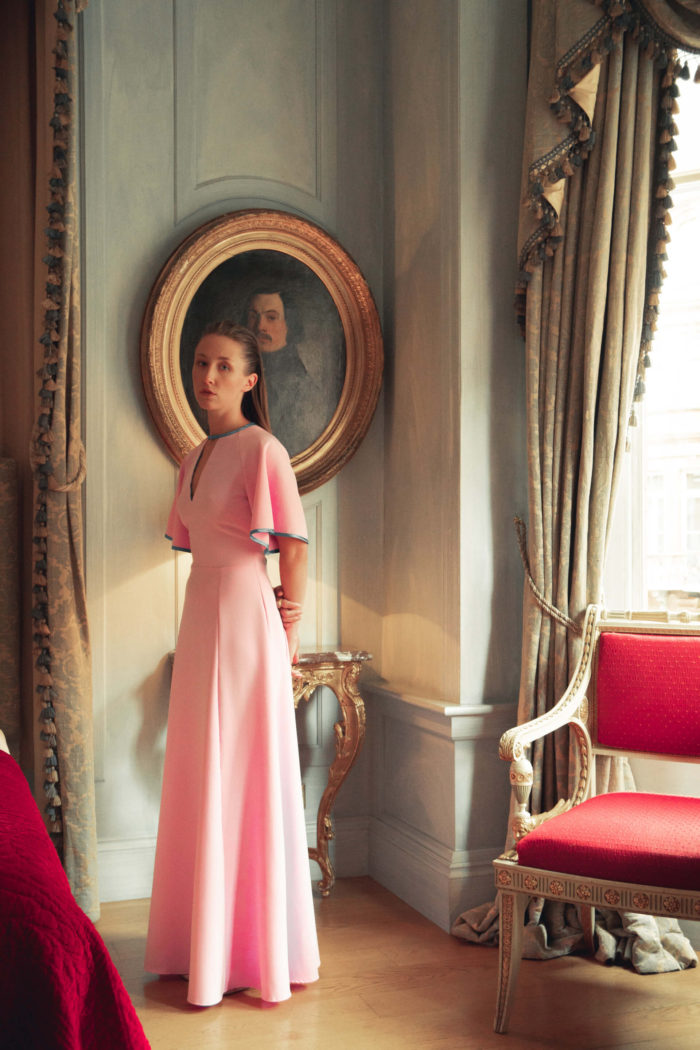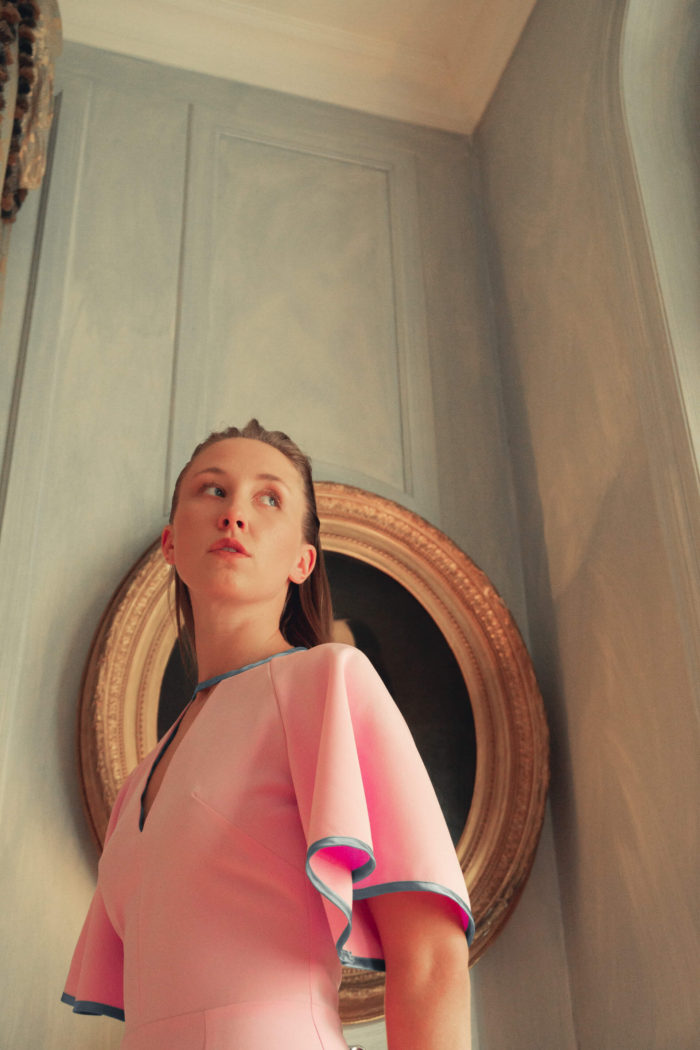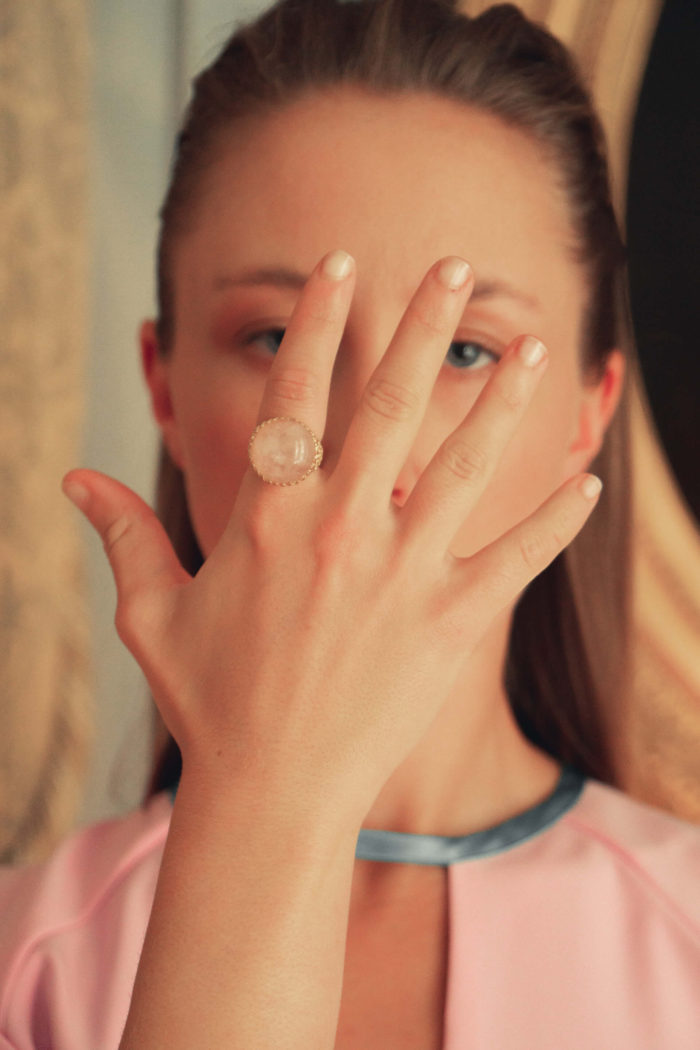 LOOK 1:
Dress: Malan Breton
LOOK 2:
Total Look: Mulberry
LOOK 3:
Dress: Jasper Conran
Earrings: Ottoman Hands @Wolf and Badger
Shoes: Topshop
LOOK 4:
Dress: Valle & Vick @Wolf and Badger
Hat: Misa Harada
Shoes: Rupert Sanderson
LOOK 5:
Dress: Zeynep Kartal
Earrings: Jessica K
LOOK 6: 
Dress: Anna Etter @Wolf and Badger
Ring: Rosana Rose @Wolf and Badger