Hydra Figue is the latest news by Miller Harris: a fragrance that narrates through its olfactory history the artist's idyll, the human nature and the uncontaminated landscapes dotted with aromatic fig trees in a true bohemian paradise.
An ode to an island as evocative as it is inspiring, which captures the organic spirit, the wild beauty and the slow rhythm: the Greek island of Hydra. A complex fragrance, which brings with it the breeze of the sea air, but which has at the same time the charm of a late summer evening under the moon. Boisé, citrus and aquatic, Hydra Figue, combines fig with sea salt, Greek saffron and oak wood, in a mix of sea notes, spicy and fresh. On this occasion, we had the pleasure of interviewing Emilie Bouge, the nose and creator of the fragrance, so to peek behind the scenes of the process that led to the creation of this perfume and hear a bit about her story.
You were born into a family of perfume makers and spent your childhood in Grasse, the world capital of perfumery: this means that perfumery found you way before you found it. Have you always known you wanted to do this job, or did you experience moments of uncertainty along your journey?

 
I knew I wanted to be a perfumer after a summer I spent with my cousin when I was younger,  who was a great perfumer.
Even though I grew up in a family of perfume makers, I have always believed I was made to be perfumer and never doubted it.
You've been the nose perfumer of the new creation by Miller Harris, a complex boisé, citrus, and watery fragrance formulated to capture the idyllic fragrance of the artist on the Mediterranean island which brings its name: Eau de Parfum Hydra Figue. How long did it take to shape its definitive character and get to the fragrance we know today?

 
It takes up to a year to create a fragrance from start to finish. I have a very close relationship with Alex Oprey, Product Director at Miller Harris – he will brief me on a fragrance and the concept behind it and I create from there.
To formulate Hydra Figue, your artistic reference was a painting of a small boat on Hydra's coast and a quote by Leonard Cohen written while he was on the island. From there on, how has the project developed?

 
I created the fragrance in the way that an impressionist painter would work.
I played with different shades of blues to develop a gradual build of colour.
I introduced a blue/grey color with a sage note, the ocean spray illustrates a sparkling blue, while an ozonic accord highlights a light blue sky. I added blazing touch of oranges thanks to Mirabilis Jalapa; all these elements around a woody note that represent the boat in the painting. In marine notes we rarely find sensual facets. The idea was to translate the bohemian spirit of Hydra Island by adding this sensual part. In the fragrance I created this element by using white flowers and fig notes to evoke freedom and the bohemian lifestyle.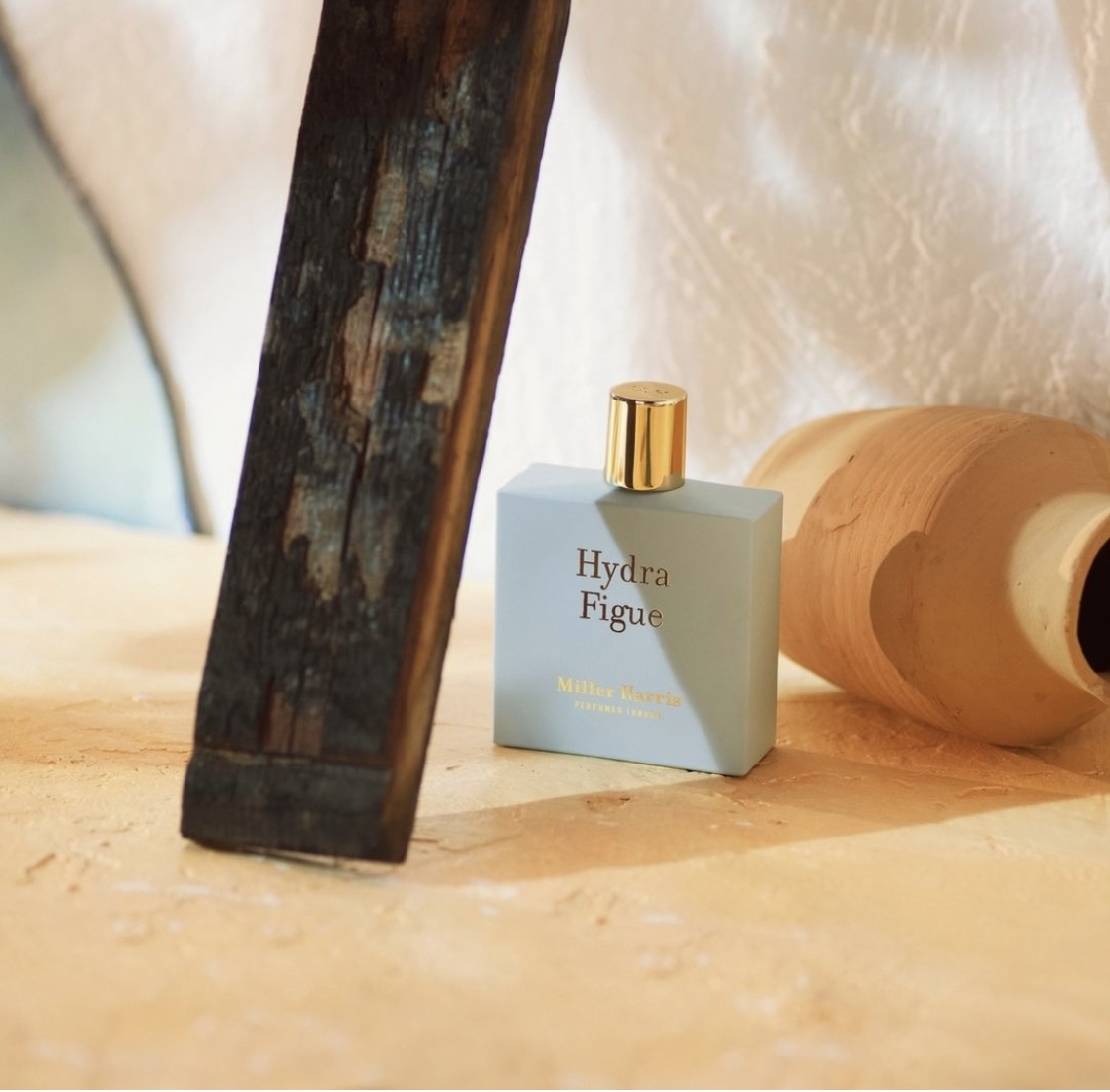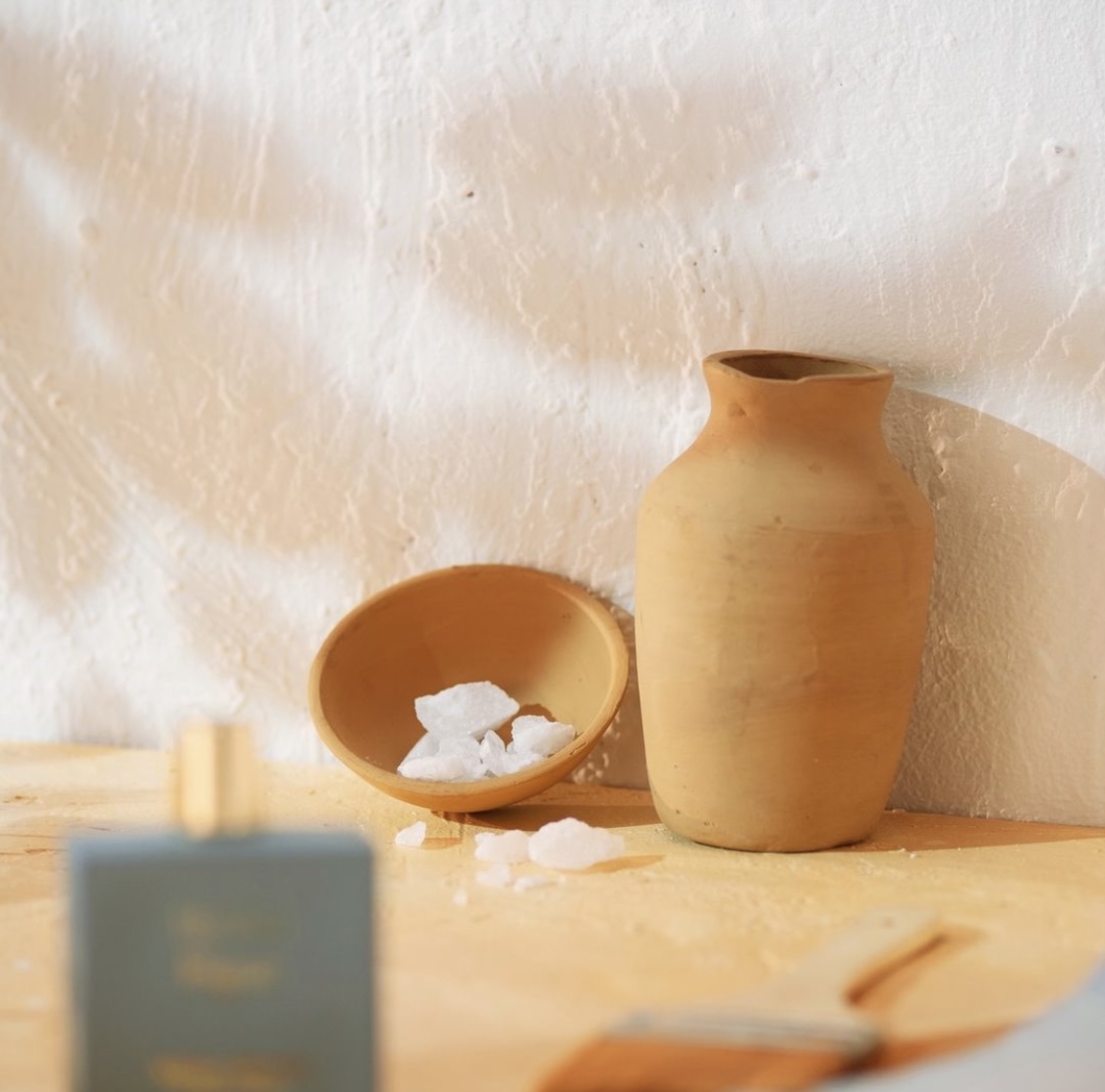 "I created the fragrance in the way that an impressionist painter would work; I played with different shades of blues to develop a gradual build of colour".

 
Hydra Figue contains defined notes of cedarwood and lemon combined with a spicy touch of Greek saffron, a hint of Ouzo and cardamom along with fig, tuberose, and sea salt, up to oak, sandalwood, ambroxan, and velvety musk. How important is balance in your job?
I think that everything relies on the right balance and in my professional as in my personal life I am always looking for the right one. In fragrance, sometimes the road is long and I need several tests before finding a good balance, particularly when the fragrance is as complex as Hydra Figue which plays with several facets.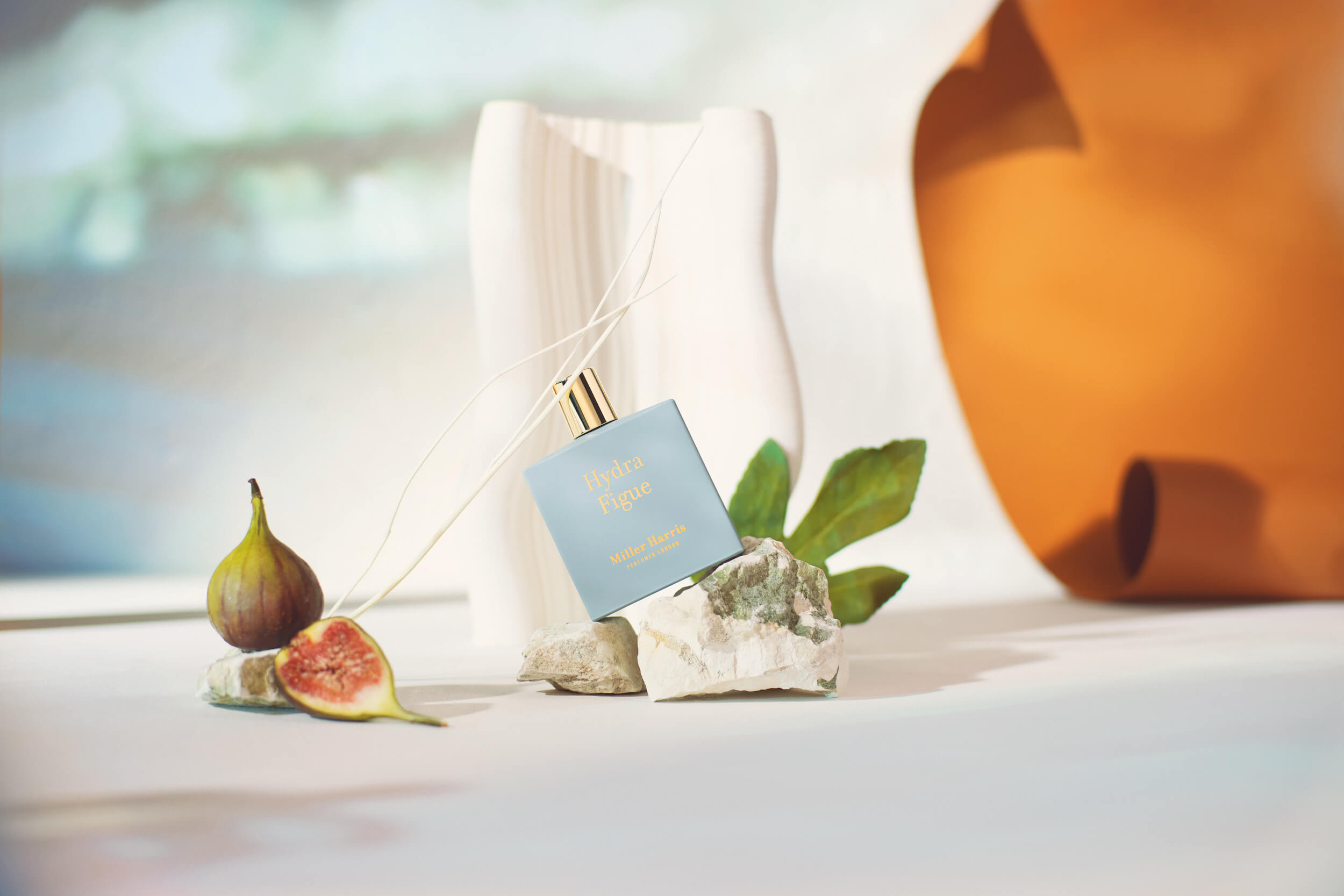 What are your top 3 fragrances that represent you?
Black Datura for its audacious spirit and its asserted sensualness (coming soon)

Torino 21 Xerjoff for its spontaneity and its freshness.

Hydra Figue for the freedom it evokes.

 

A new perfume I am working on, but I can't tell you more for the moment.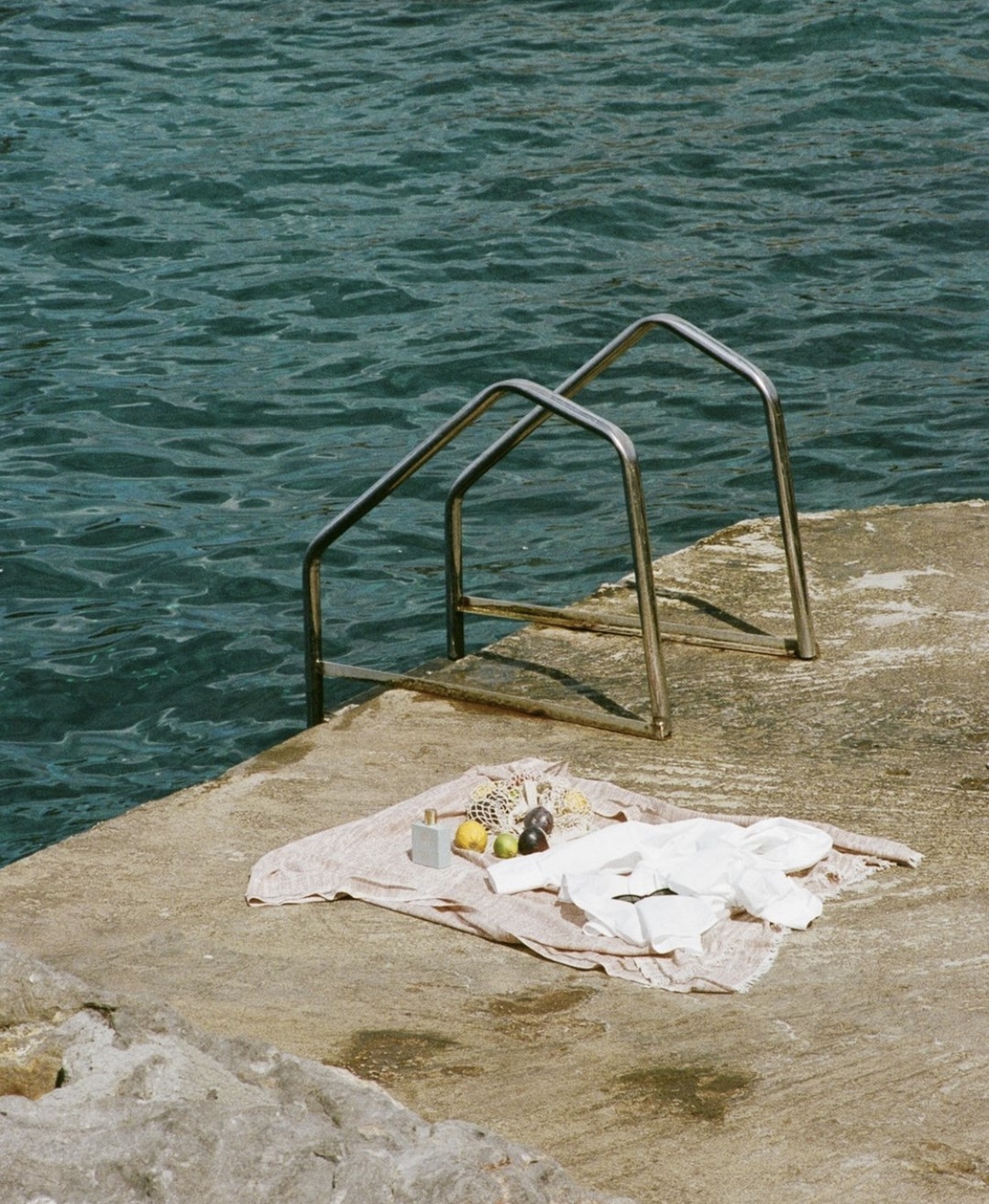 If you could match the upcoming summer with a fragrance, what would it be?

 
Hydra Figue of course, wearing this fragrance evokes a sense of travel, sea and sunshine. It is modern and not too opulent for the summer season.
What's your personal ritual, in your everyday life, that links to the spirituality of the fragrance?

 
I have a specific ritual to feel good.  I created a citrusy fragrance that I wear every morning and night after I shower. I also like lighting a candle and taking a moment to allow me to recenter.
What do you think the perfume market lacks or what do you think has still not been created and absolutely needs to be "invented"?
There is too much available we are lost in it so it's easy to miss the beautiful fragrances. I think it could be helpful through AI to have a customized service that makes it easier to find the fragrance that matches our tastes, our personality, and our moods.