His performance in the Italian Netflix TV series "Luna Park" couldn't but catch our eye, or rather, catch our breath; "pure of heart" as much as his character, Matteo, Edoardo Coen has expressed himself unstintingly, highlighting the joys and challenges that a deep approach to one's own job necessarily implies.
Edoardo told us about his experience on the set of this unique period show, with illustrious references and figures of inspiration (the king of rom-coms himself, Hugh Grant, for instance) and a healthy fear of putting himself out there on his very first "important set." With the support of a team that became a family, Edoardo discovered the charm and amusement of "stealing" from the 1960s Rome, reflecting on love relationships and how much they change with the changing of times.
Between wishes of travels to the past and confessions on the role of music in his life, Edoardo discussed cinema, theater, escapist artforms… and bold, memorable tennis serves.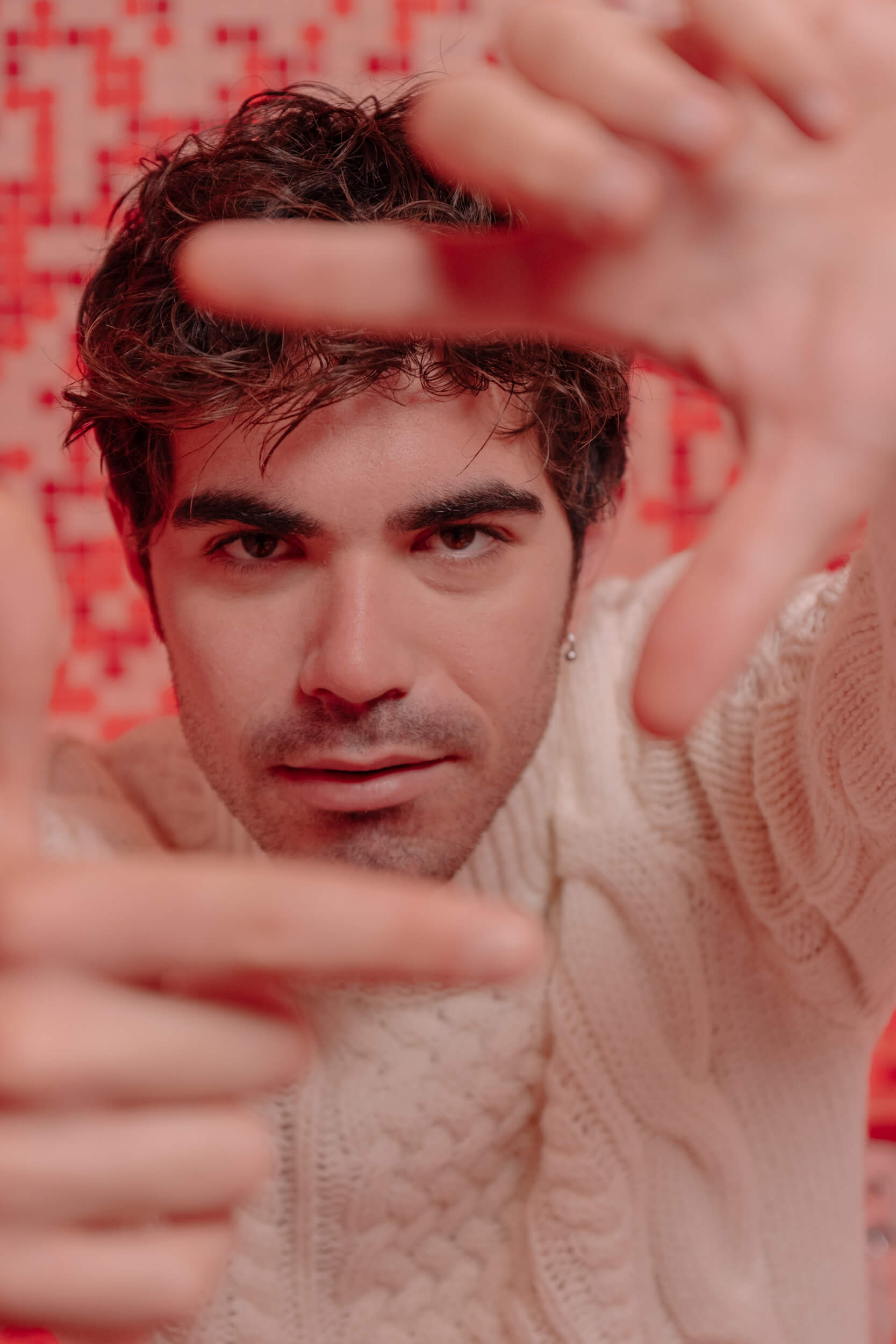 What's your first cinema memory?
My parents are huge fans of Federico Fellini. In my living room, under the drawer of the television stand, we had a collection of De Agostini VHSs of his movies. There were dozens of those. Perhaps, with the only exception of animated movies, this is one of my very first cinema memories.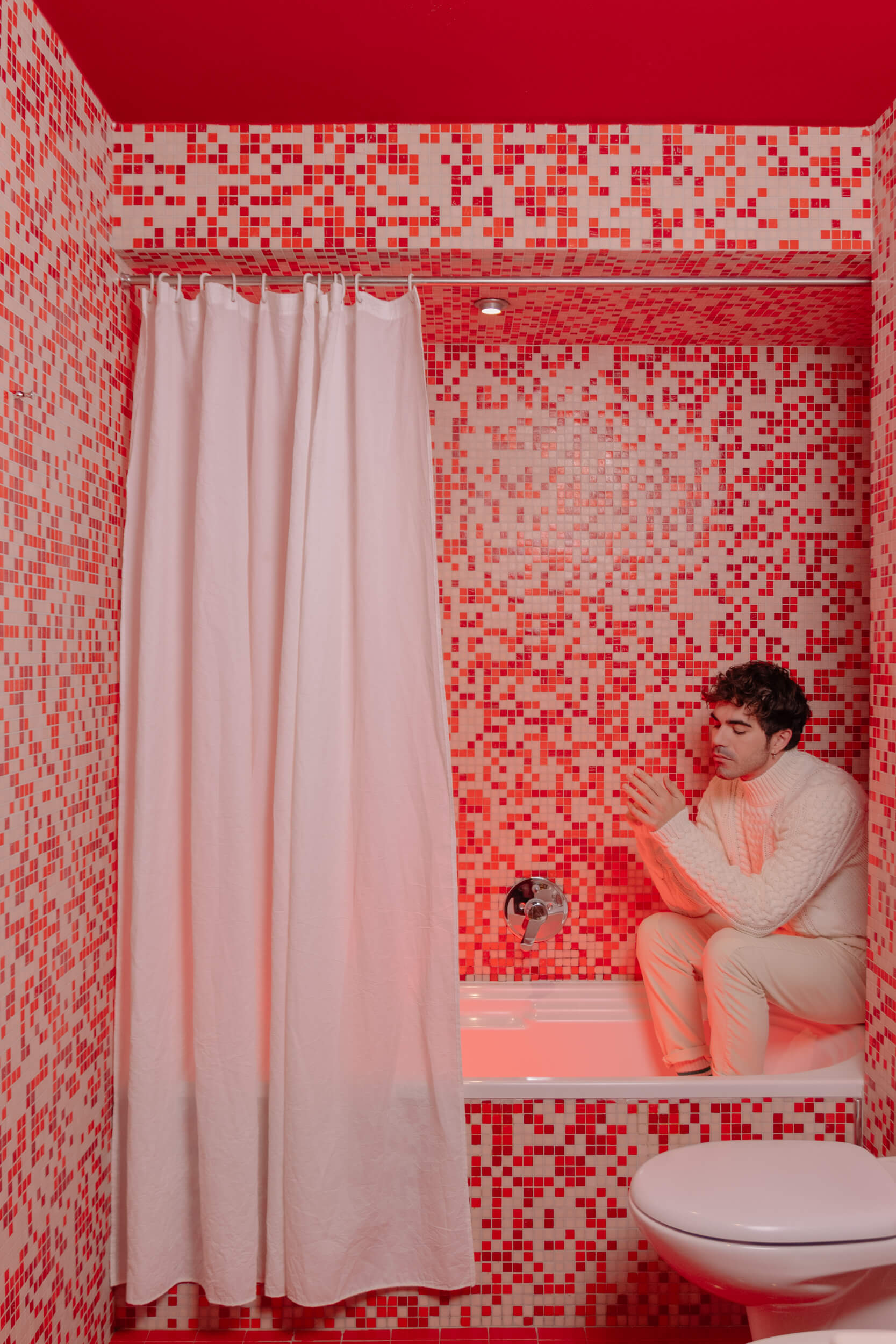 After a career in the theater field, you've landed on Netflix with the TV series "Luna Park," written and created by Isabella Aguilar, and directed by Leonardo D'Agostini and Anna Negri (also known for "Baby"). What was the first question you asked the director and yourself when you read the script?
I remember asking Isabella to tell me about Matteo, my character. We were in the middle of a costume fitting and we had an easy but edifying chat, she immediately gave me some very useful references (Hugh Grant, first and foremost). I probably asked Anna and Leo something related to the scenes we filmed, and it happened directly on set.
What was your experience on set like, with an ensemble cast that must have become some sort of family for you?
It was no doubt my most amazing work experience. It was my first important set, with a significant role, so I had a certain (healthy) fear. However, after my first take, it all became easy and that's right, the cast and crew did become my family for the 4 months in which we filmed and beyond. In a moment when we couldn't leave our houses and we couldn't have any direct contact with people, we lived a privileged life that got us closer than if we had worked in a "regular" context.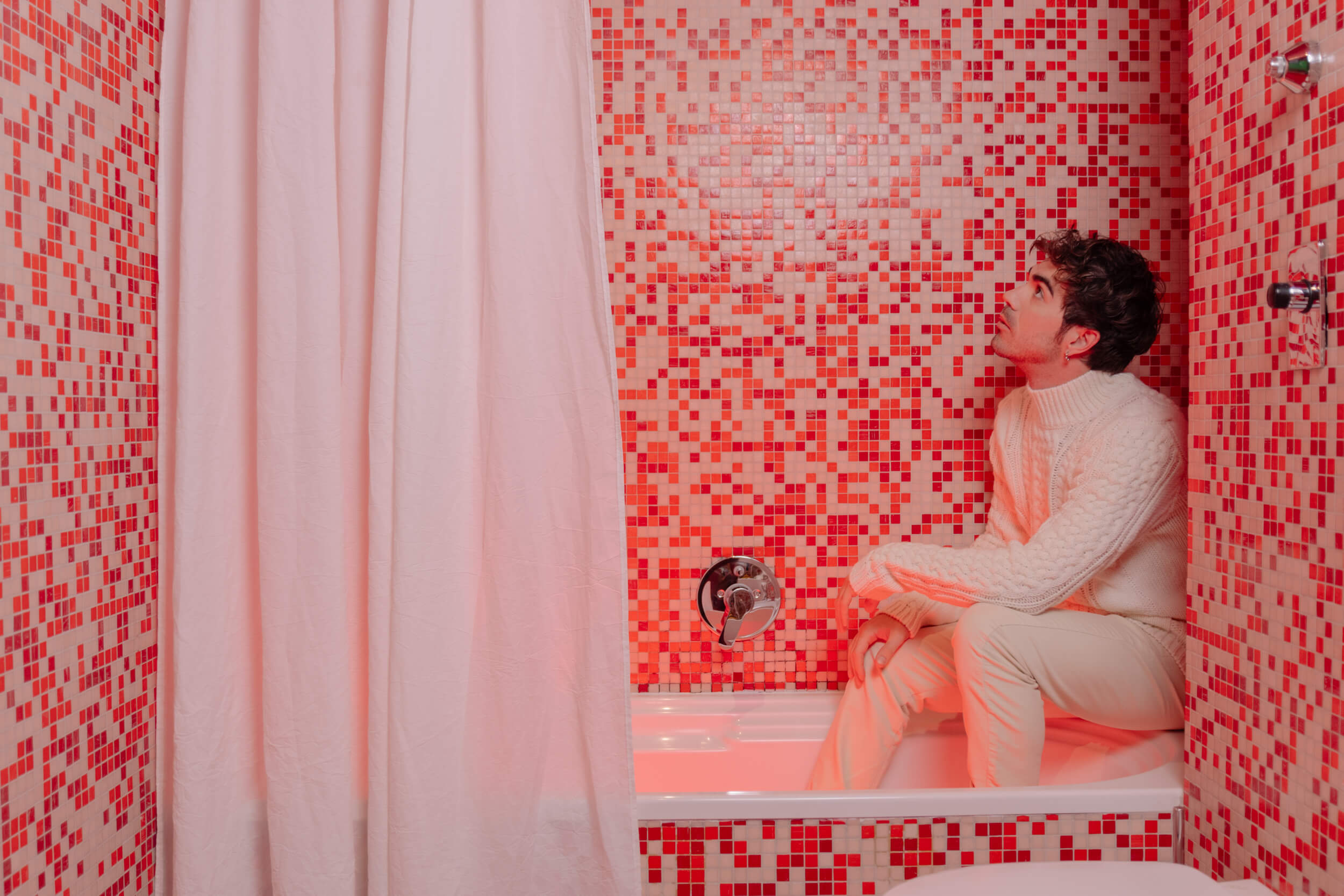 "…I had a certain (healthy) fear."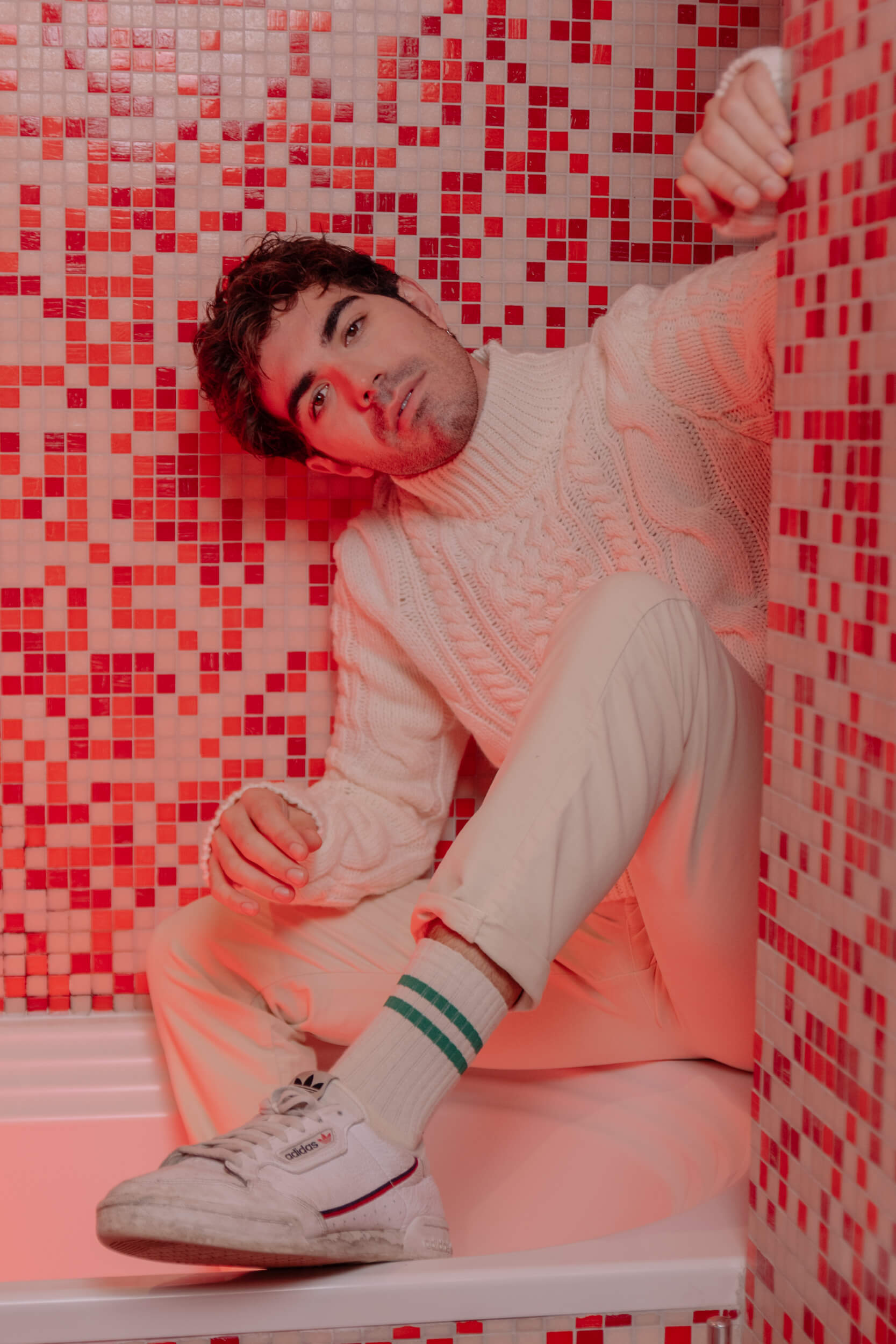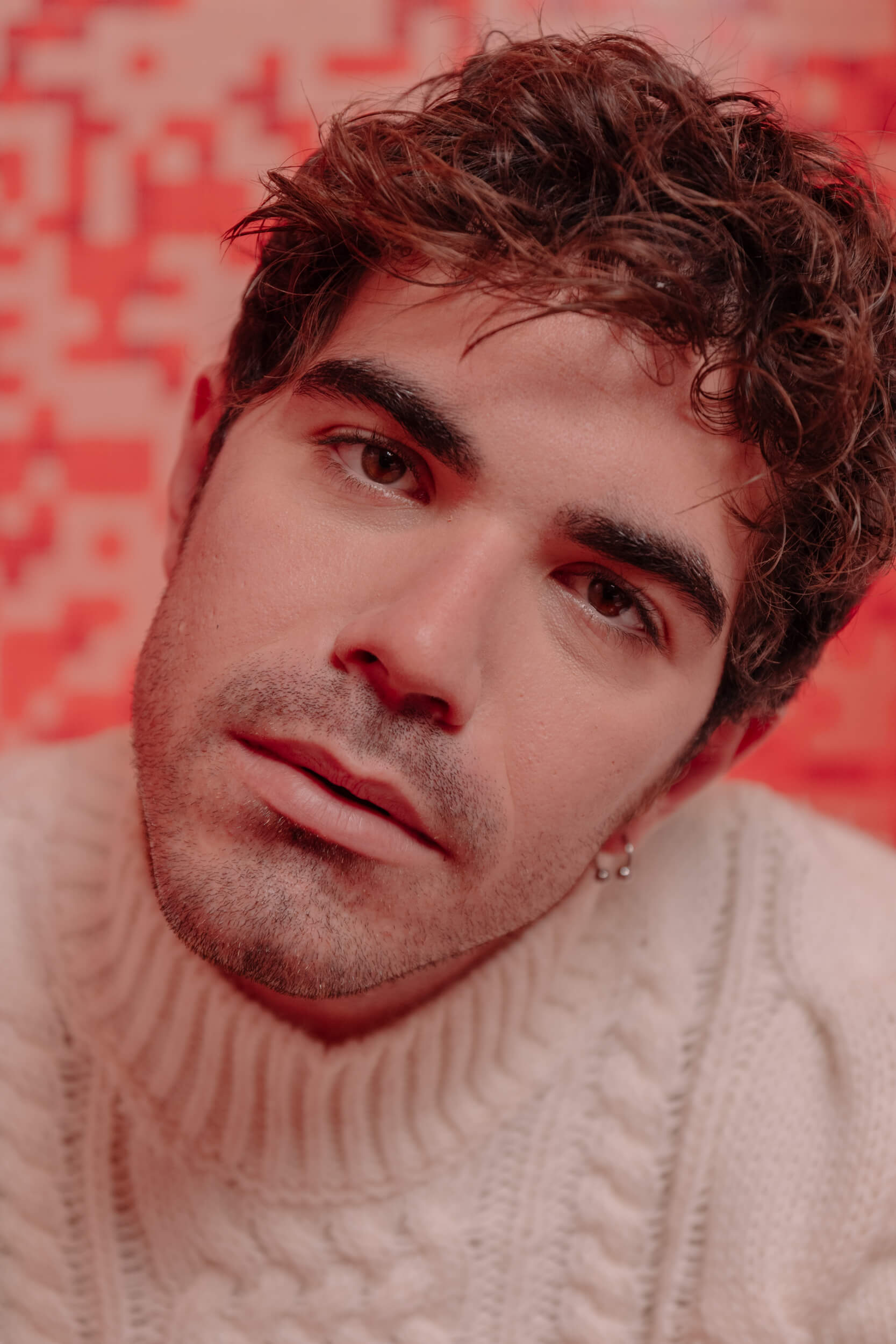 The events are set in the 1960s in Rome: did you enjoy jumping into this historical era and rebuilding it? Did you make any research, interview your relatives and acquaintances? 
It was the strength of "Luna Park" and a blessing for us all. It's so much fun to make period films or TV shows, there's always something new to discover, learn, steal from those who came before us. We watched movies, interviews made in those years, read books written back then. I still have my grandparents' Geloso recordings, it was some very useful material for me.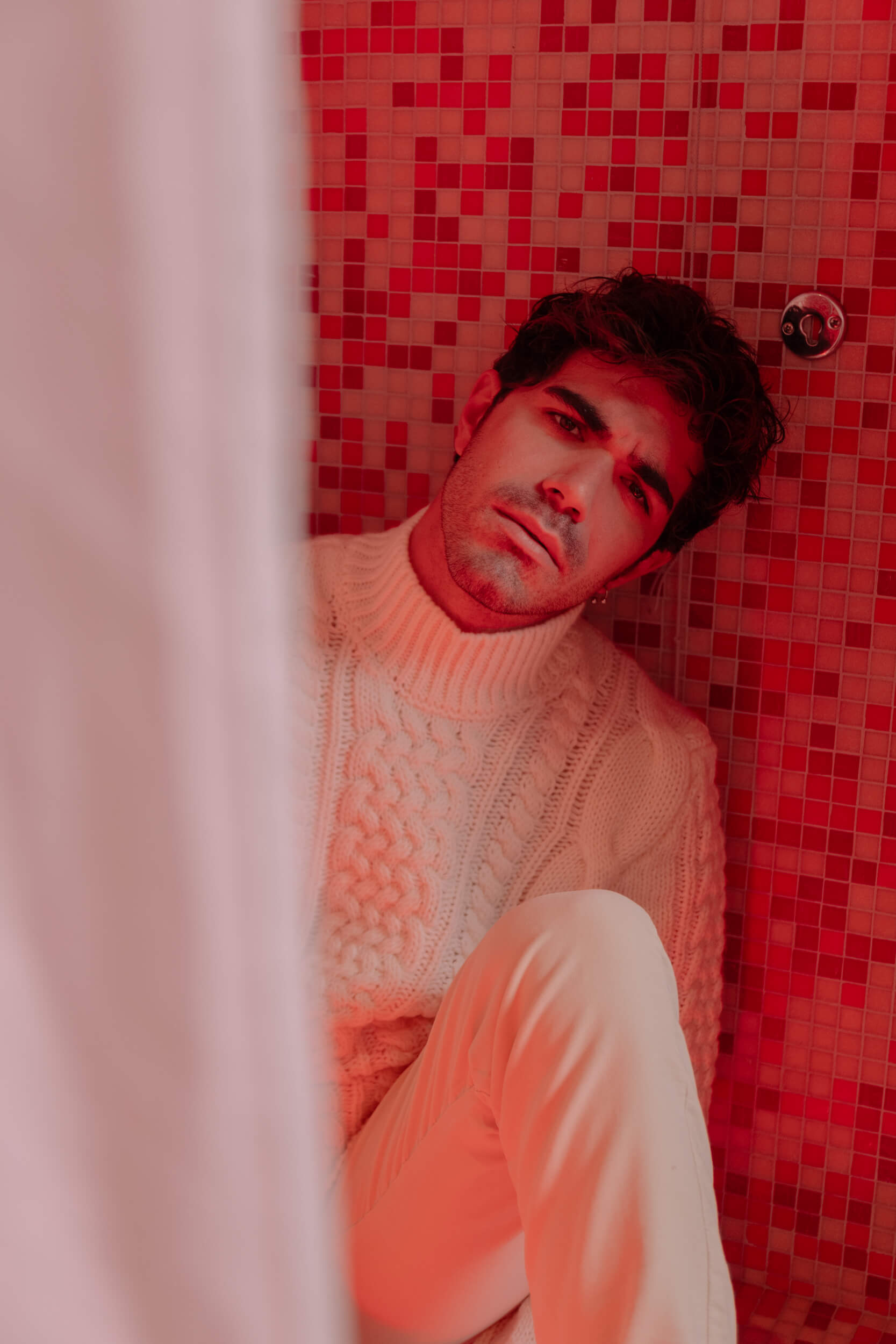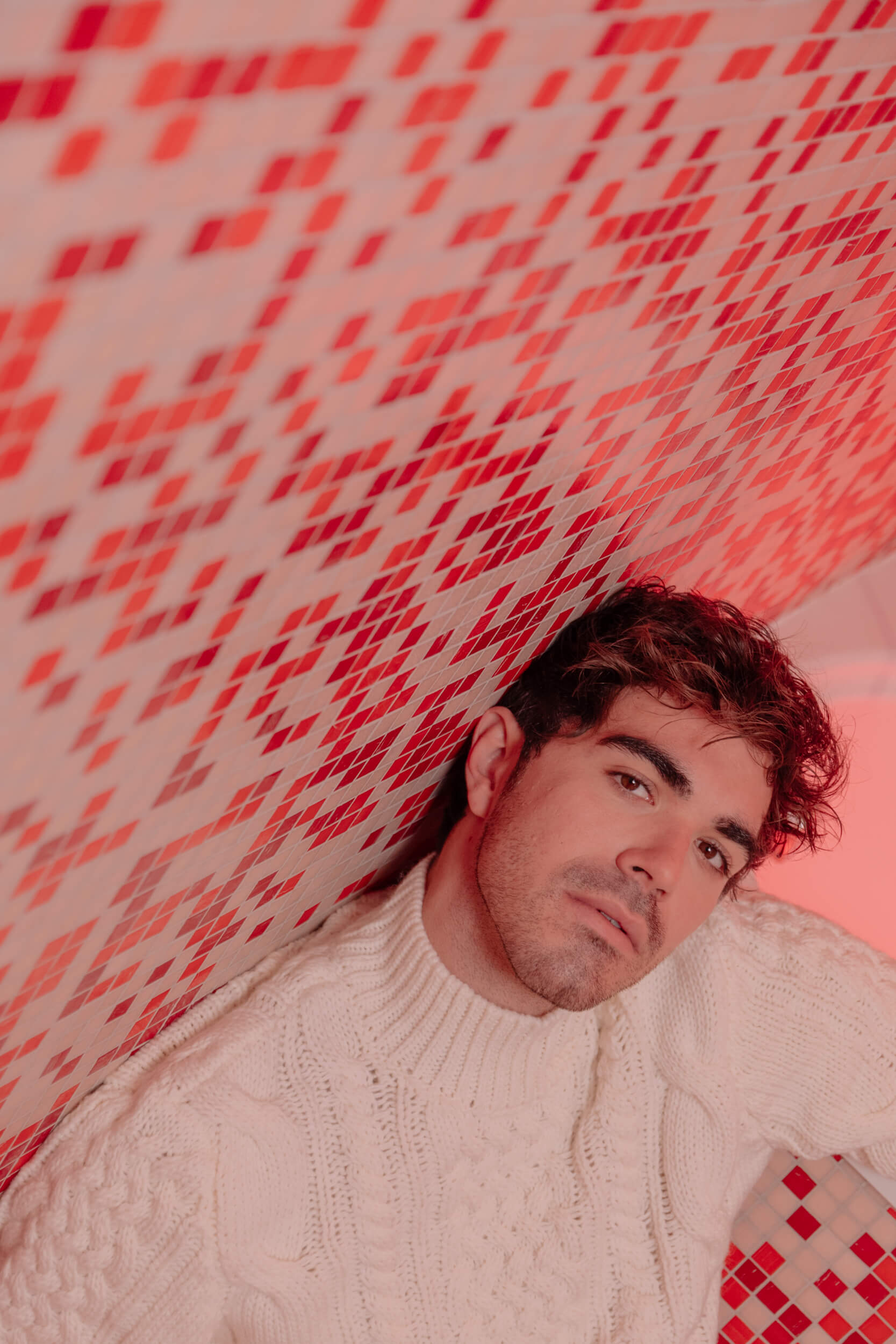 Your character, Matteo Baldi, is a shy and crazy-in-love guy, looking for his identity beyond social and personal differences. To step in someone else's shoes makes us see the world through new perspectives, besides always leaving a trace inside of us: what has Matteo left in you and how much of you is there in him?
Matteo made me reflect upon so many things, first and foremost how much our emotional relationships have changed. In today's society, it would be impossible to believe that a 25-year-old boy hasn't had his first kiss, or that it's so difficult for him to loosen up. Back then, instead, perhaps it wasn't so unusual. Of course, the two of us share a certain purity of heart, we're both a bit naïve and, above all, we're two hopelessly romantic men.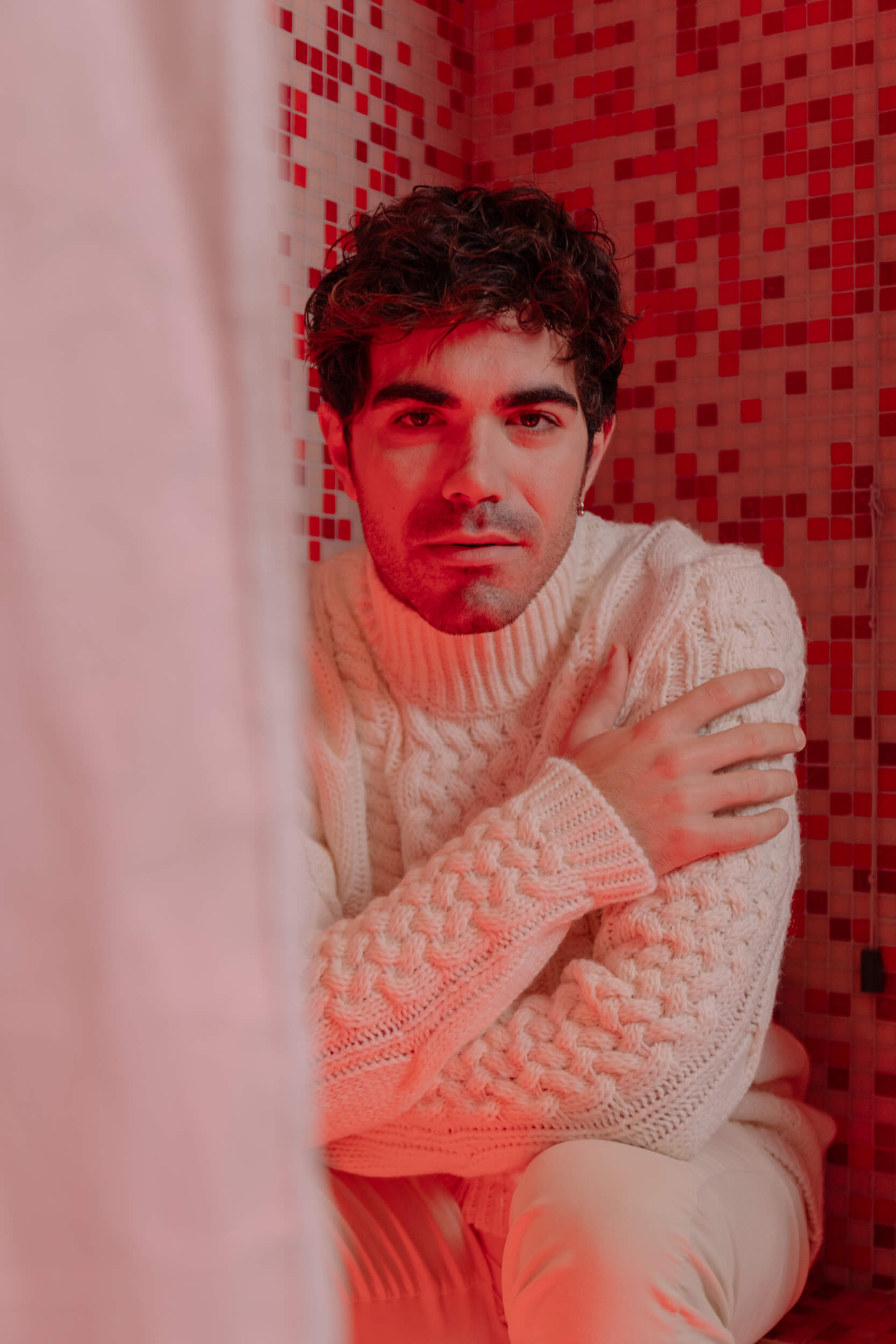 "…we're both a bit naïve and, above all, we're two hopelessly romantic men." 
If you could travel back in time, in which era would you go and why?
I wouldn't mind the '60s. They were years of very high-level cultural and artistic ferment. If I could go back to those years, I would spend my time stalking at least a dozen actors, musicians, and writers.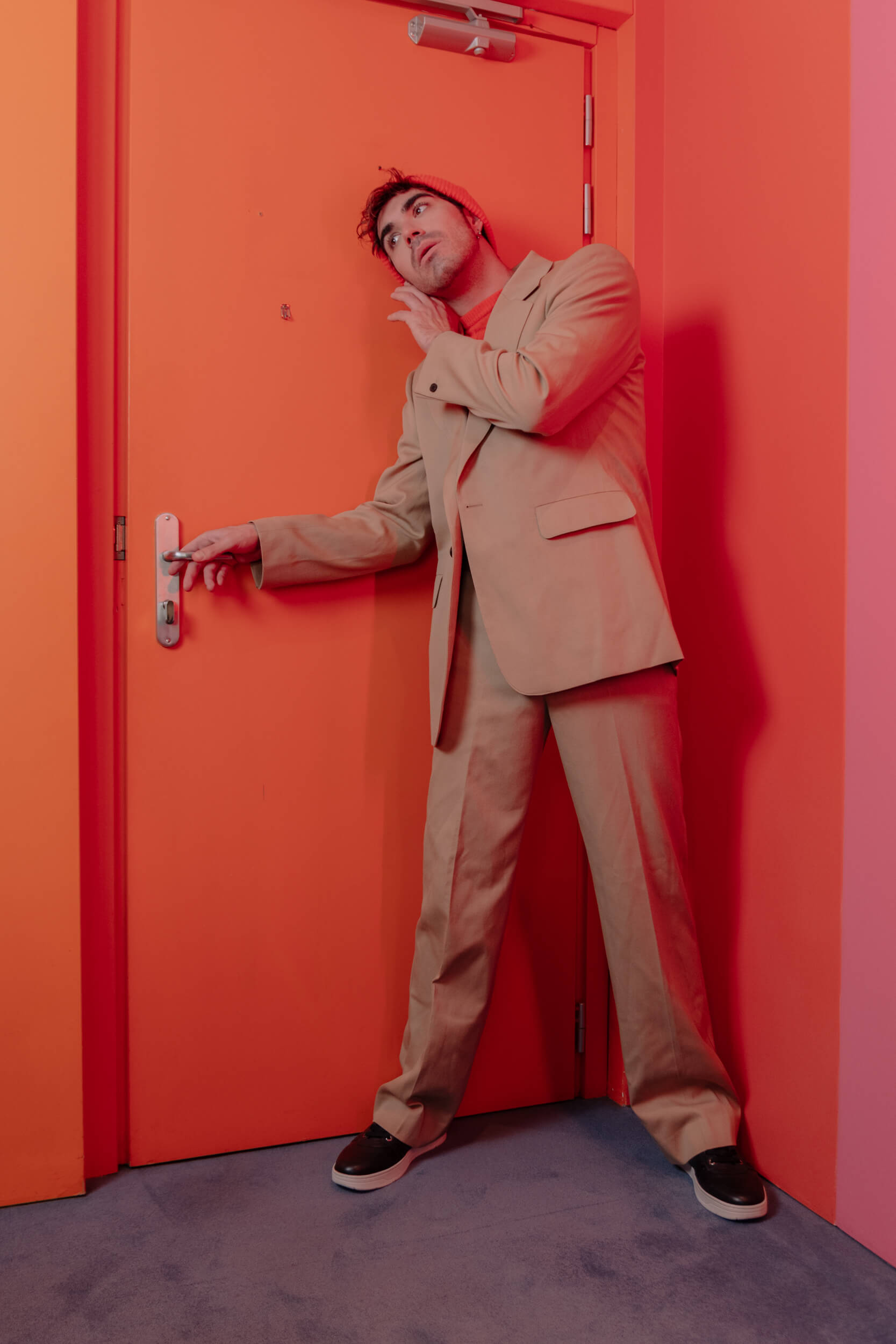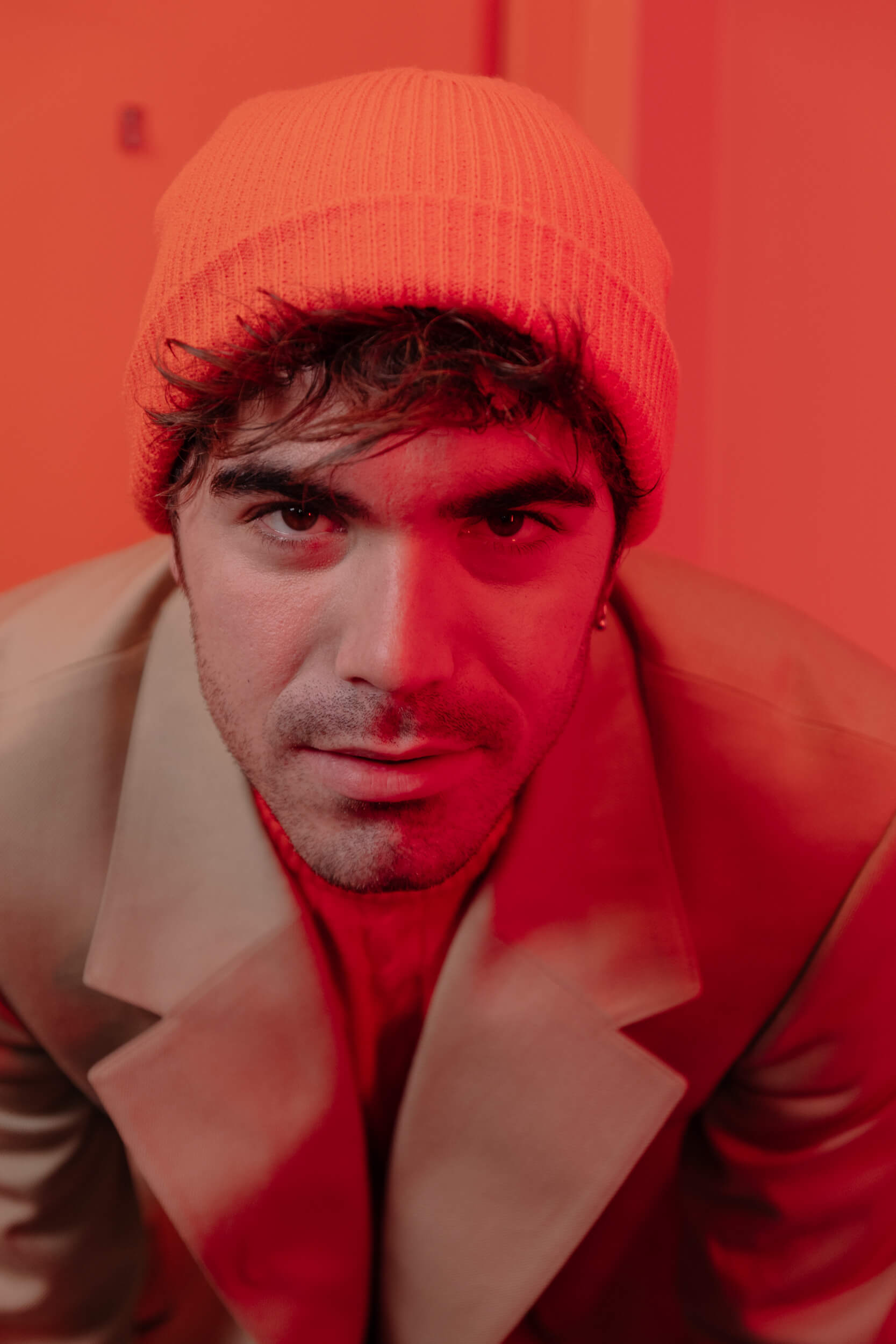 When you were a young boy, you wanted to be a musician, and you're actually a talented guitarist right now. What made you eventually choose the acting career? Do you think there's still space, in your future, for a music career?
Please allow me to quote Rustin Cohle from "True Detective," played by Matthew McConaughey: "Life's barely long enough to get good at one thing."
The job of the actor and the one of the musician are both very hard to do if you want to take them seriously, with a certain depth. The natural course of my life made me choose the acting profession, even though music continues to be fundamental for me, every day. However, anything can happen, let's put off this conversation until a few years maybe!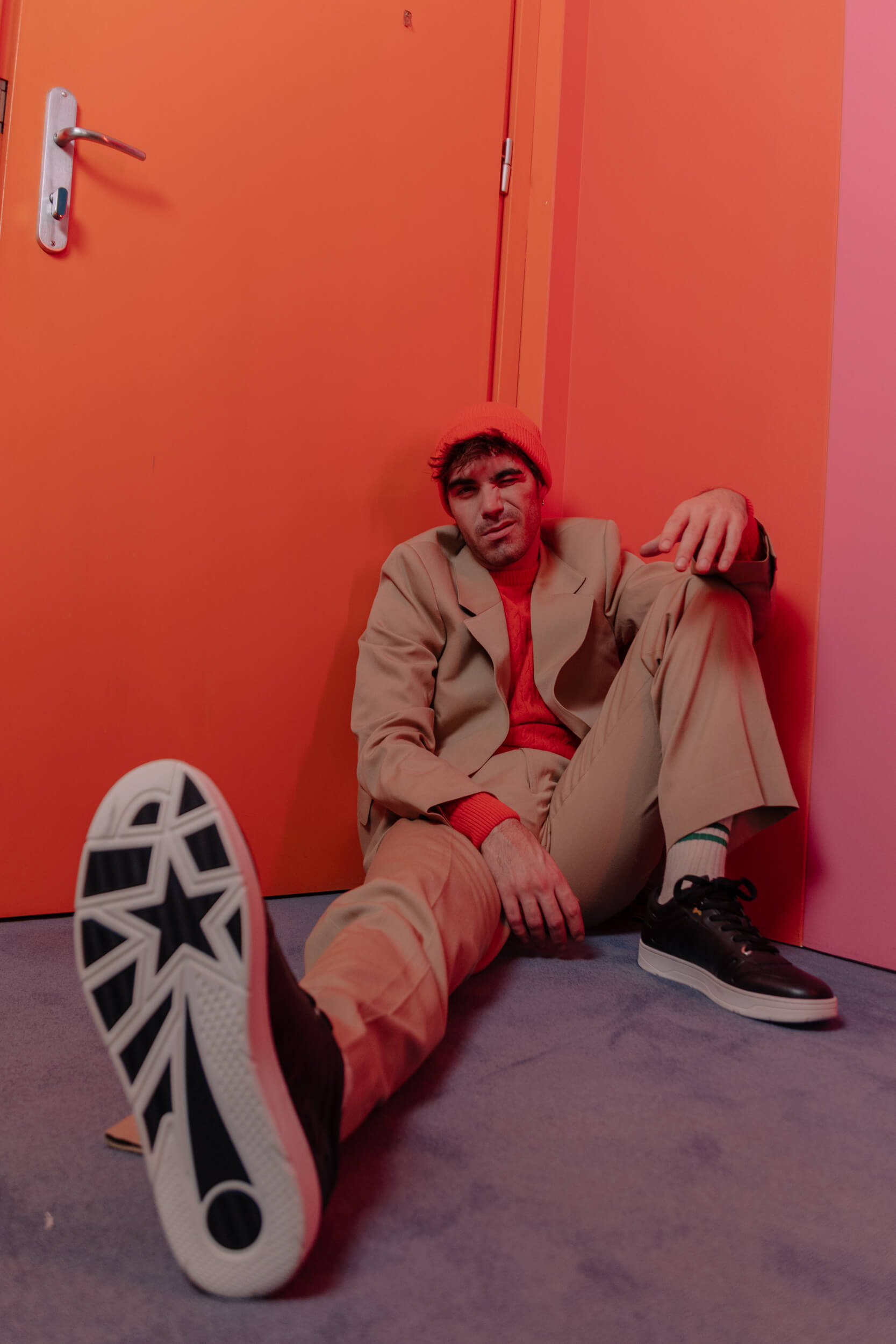 What do music and cinema respectively represent in your everyday life?
Music represents both an escape and a realization. I think the same goes for the cinema. They're two ways in which human beings can pause and reflect, feel like children again and grow up.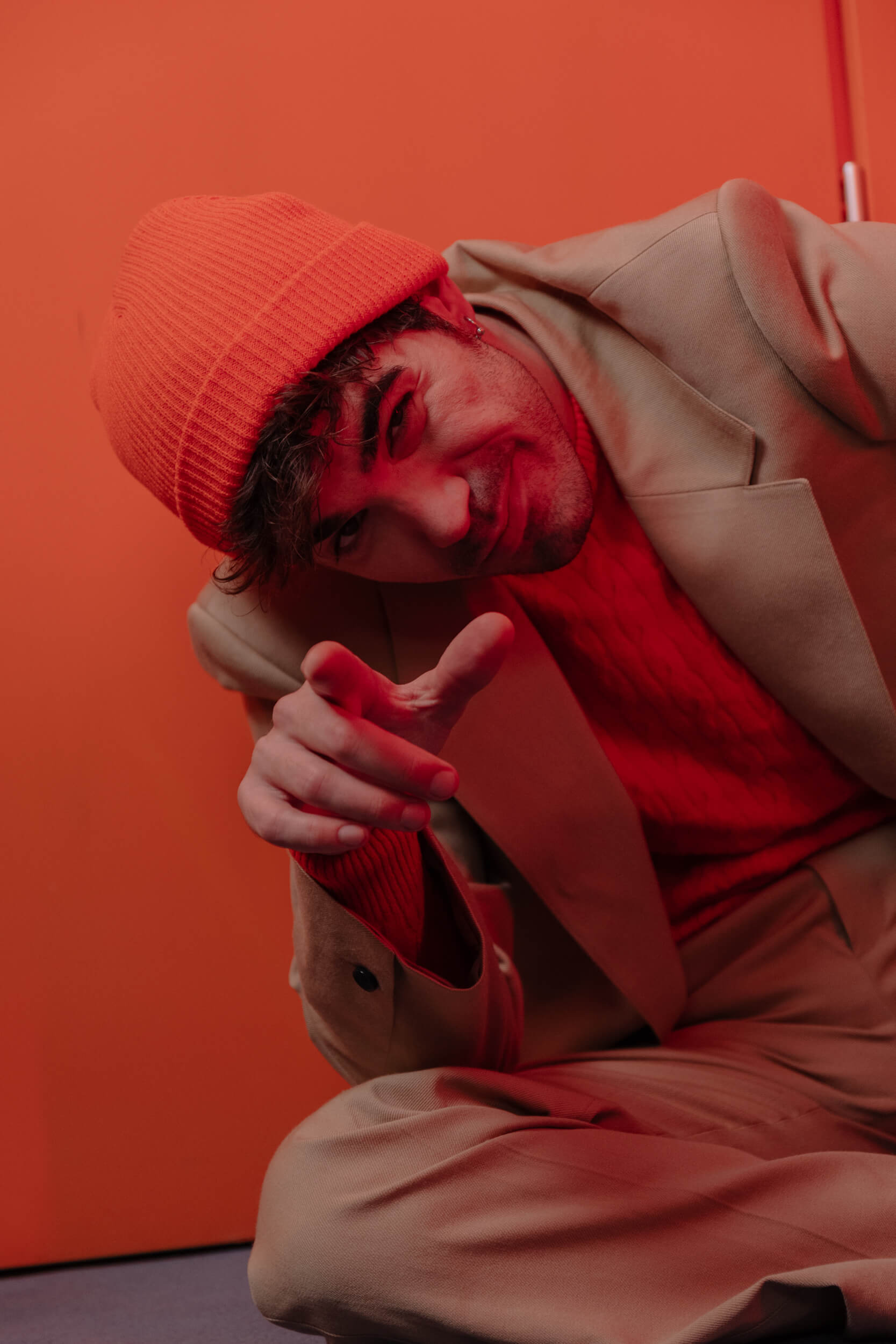 "…pause and reflect, feel like children again and grow up."
Cinema and theater: under which kind of spotlight do you feel more comfortable and how does your approach change from one experience to another?
Until not so long ago, I would have told you that I felt more comfortable on a theater stage. I had most of my experiences there. Now, though, after my experience on set, I can tell you that I feel at home in both of the situations. I found out that theater and cinema are two completely different paths, and I would have never thought that. I hope I can pursue both of those careers at my best.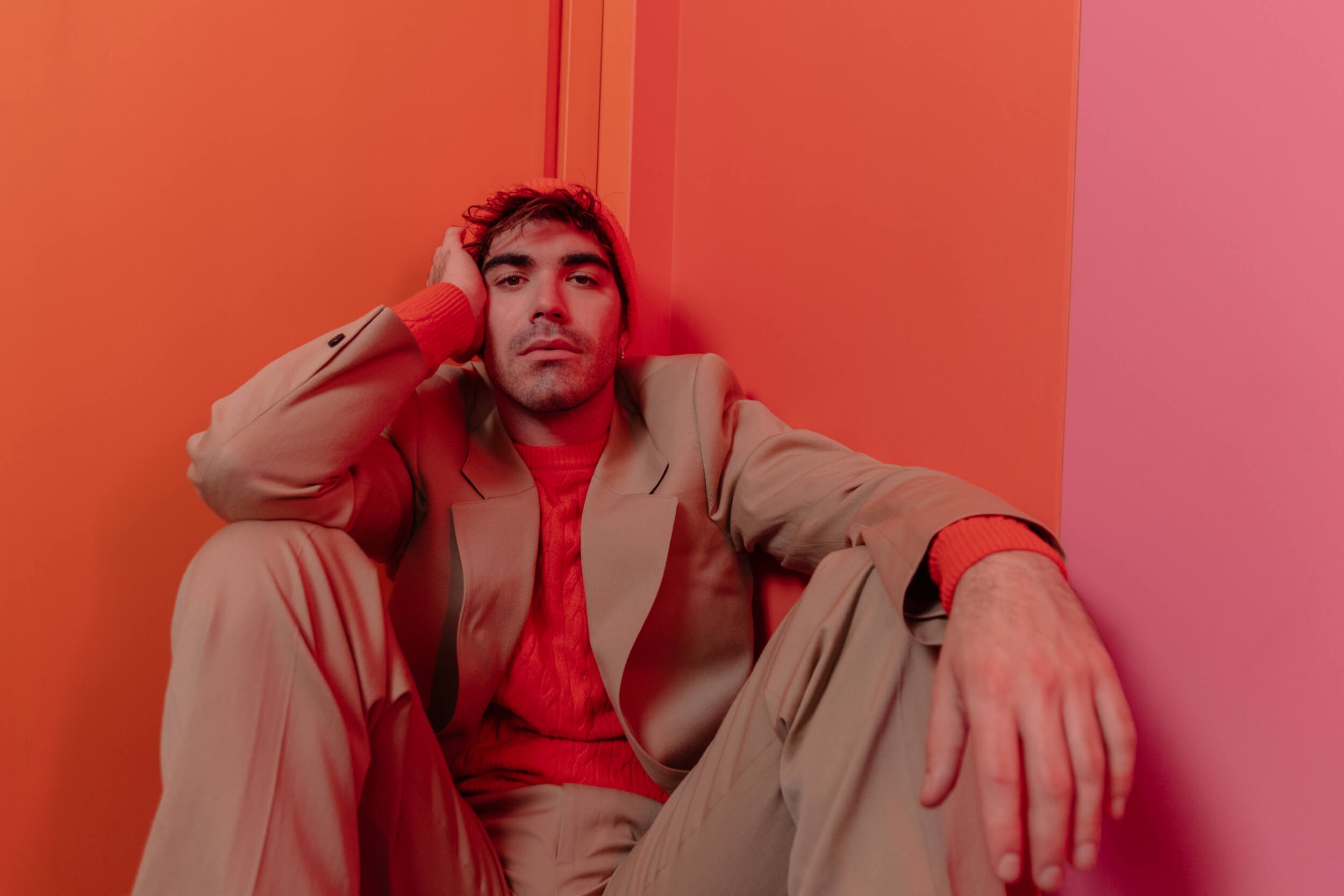 What's the first and last song of the soundtrack of your life?
The soundtrack of my life begins with "Circle of Life" from "The Lion King" and ends with "The Jackson Song" by Patti Smith.
Which song perfectly describes this very moment of your life, instead?
"Coloratura" by Coldplay.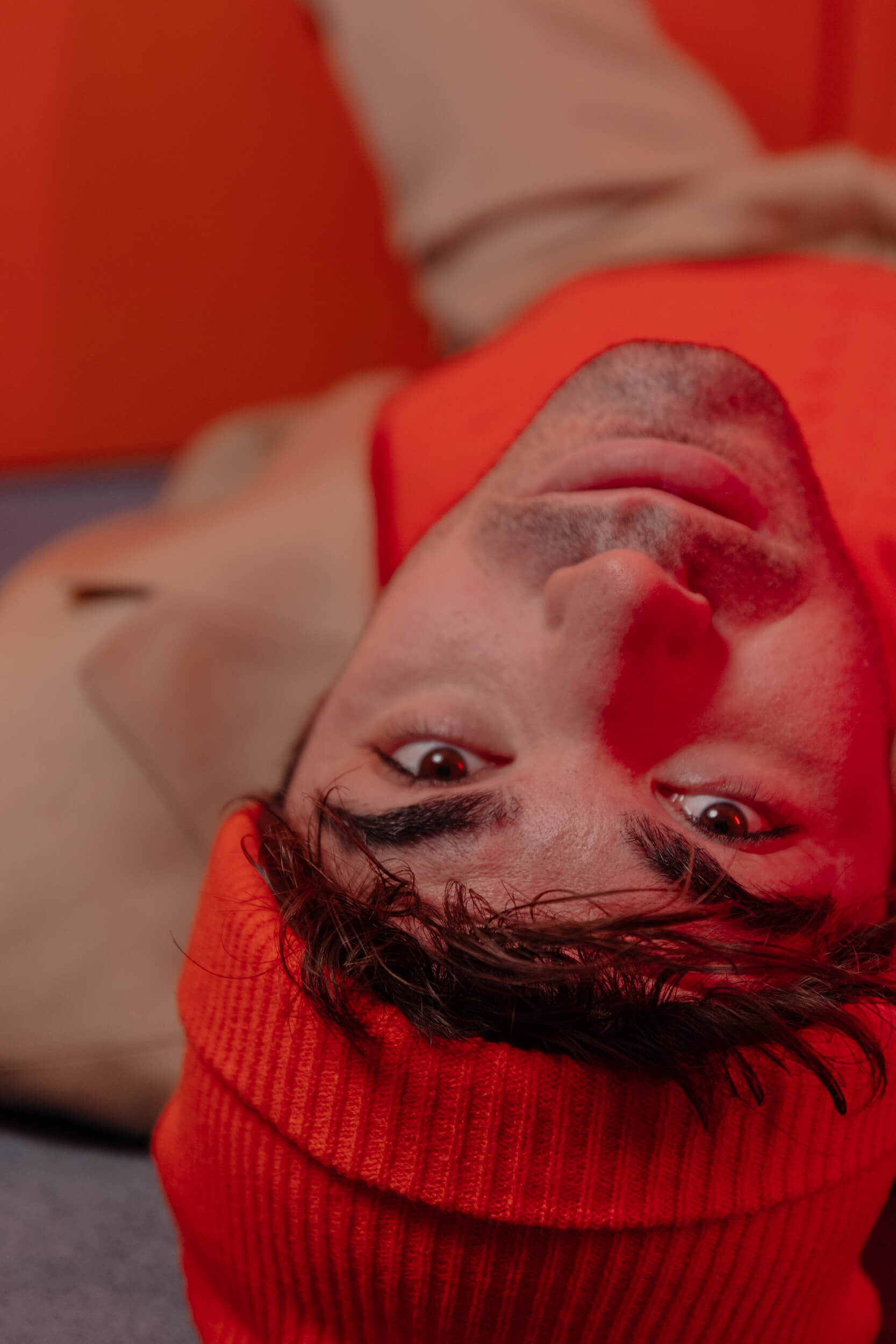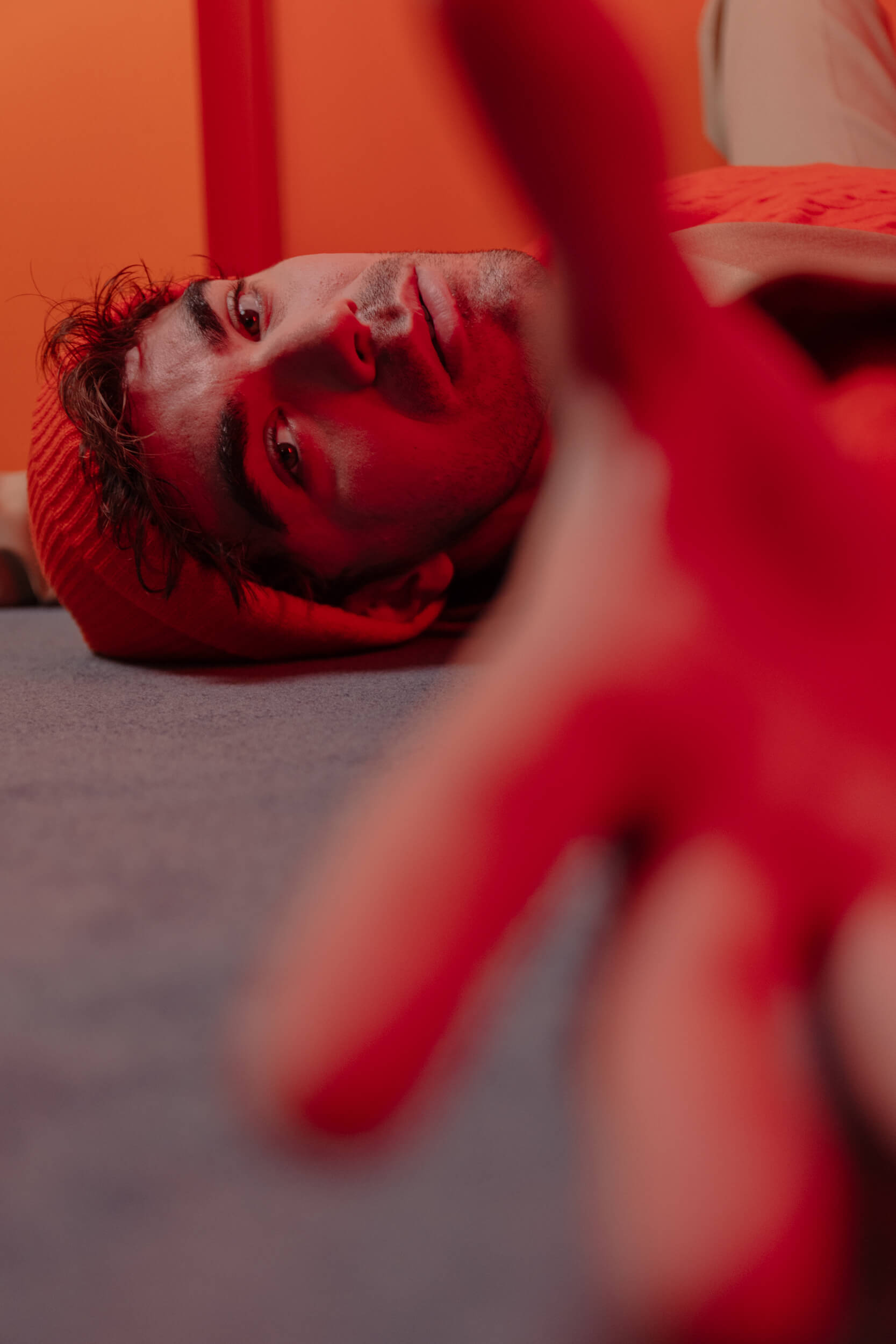 "Circle of Life", "The Jackson Song", "Coloratura"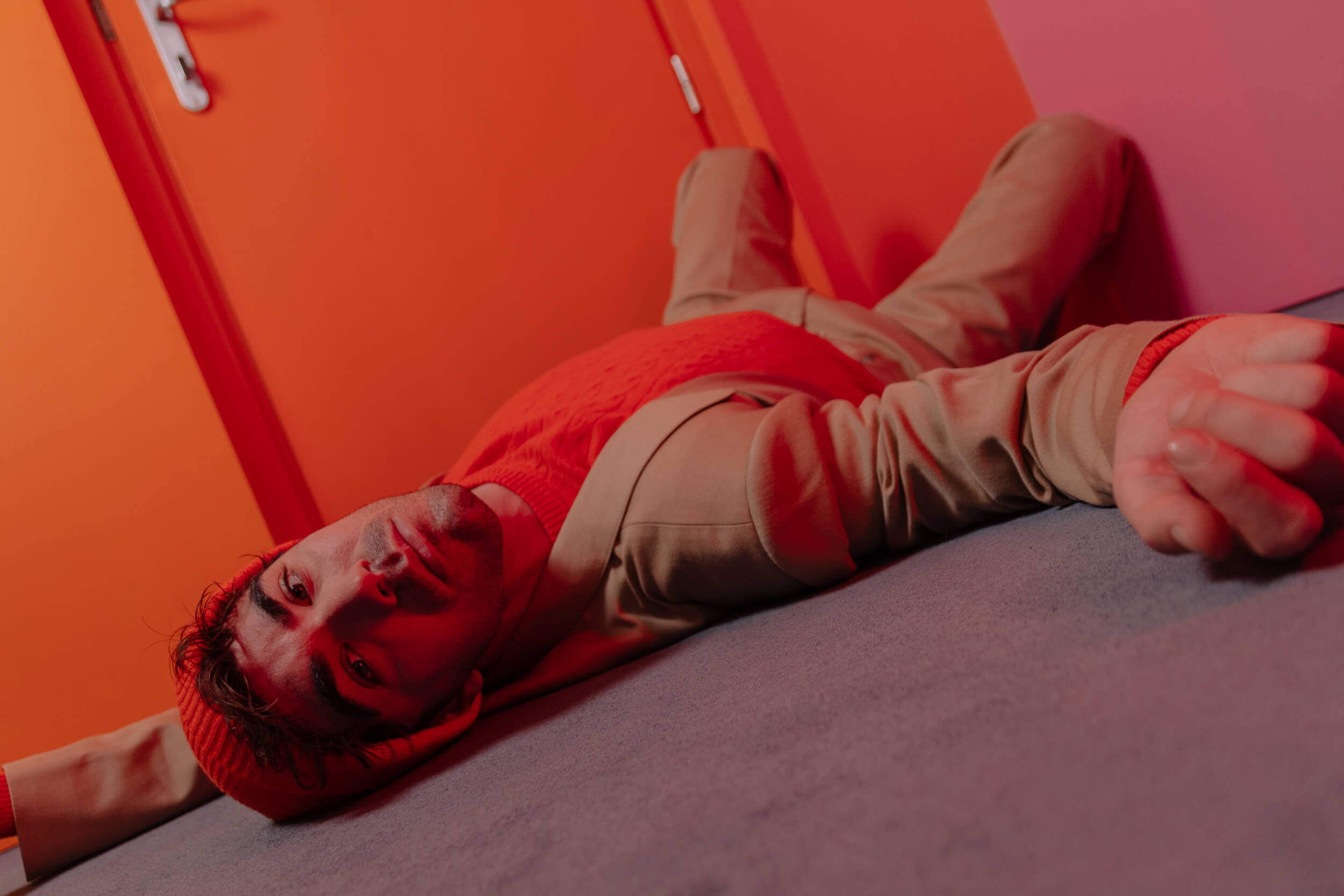 The most significant encounter of your career so far?
My encounter with Carlo Cecchi. We've toured together with "Henry IV" by Luigi Pirandello. Sharing the stage with him has been the most formative experience for me, as an actor.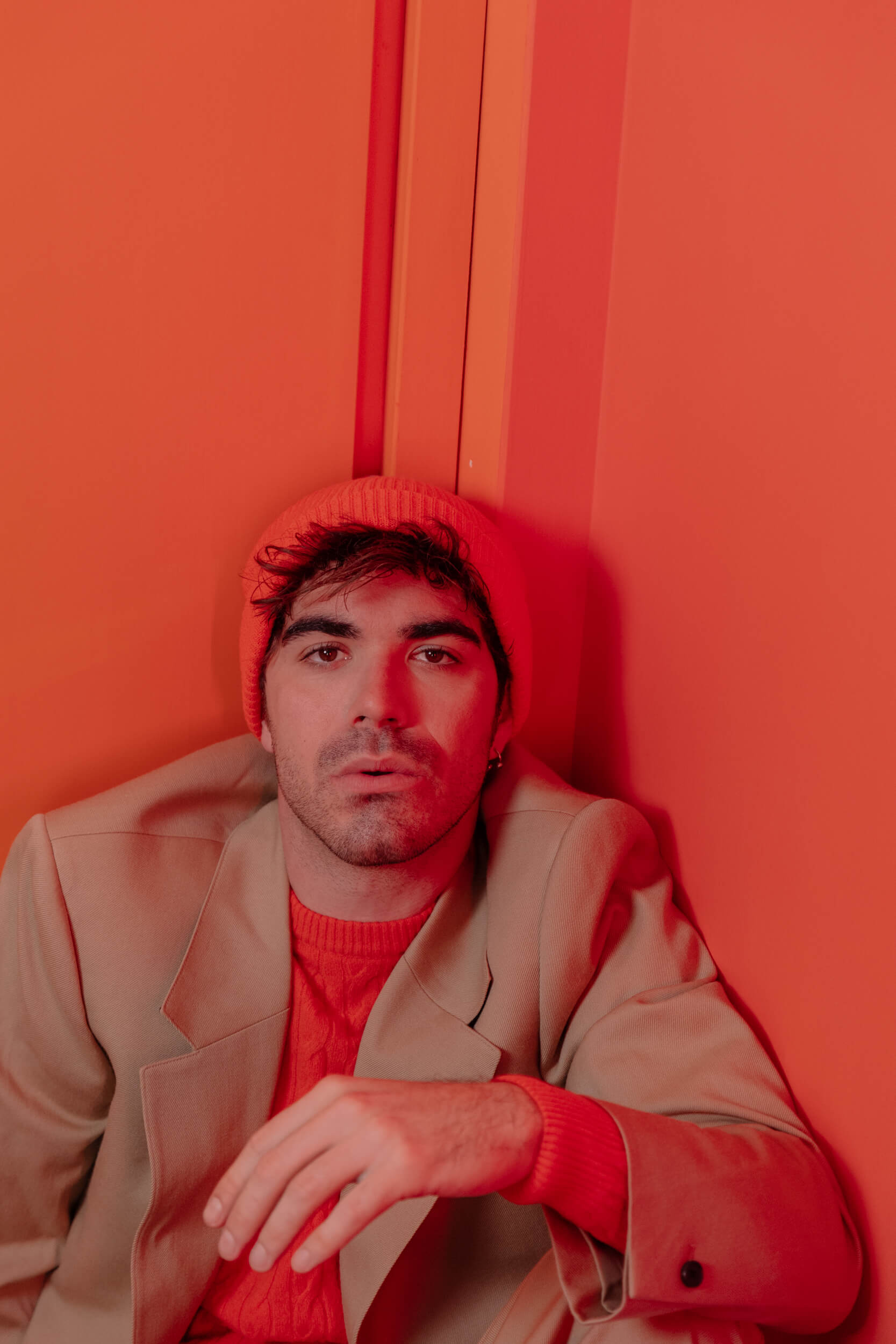 What or who inspires you on the job, but also in your everyday life?
Relationships with people. Whether they're friends, family, or lovers. Without the others, we're nothing.
The movie with the most beautiful soundtrack?
"Hook" by Stephen Spielberg, with the marvelous songs by John Williams.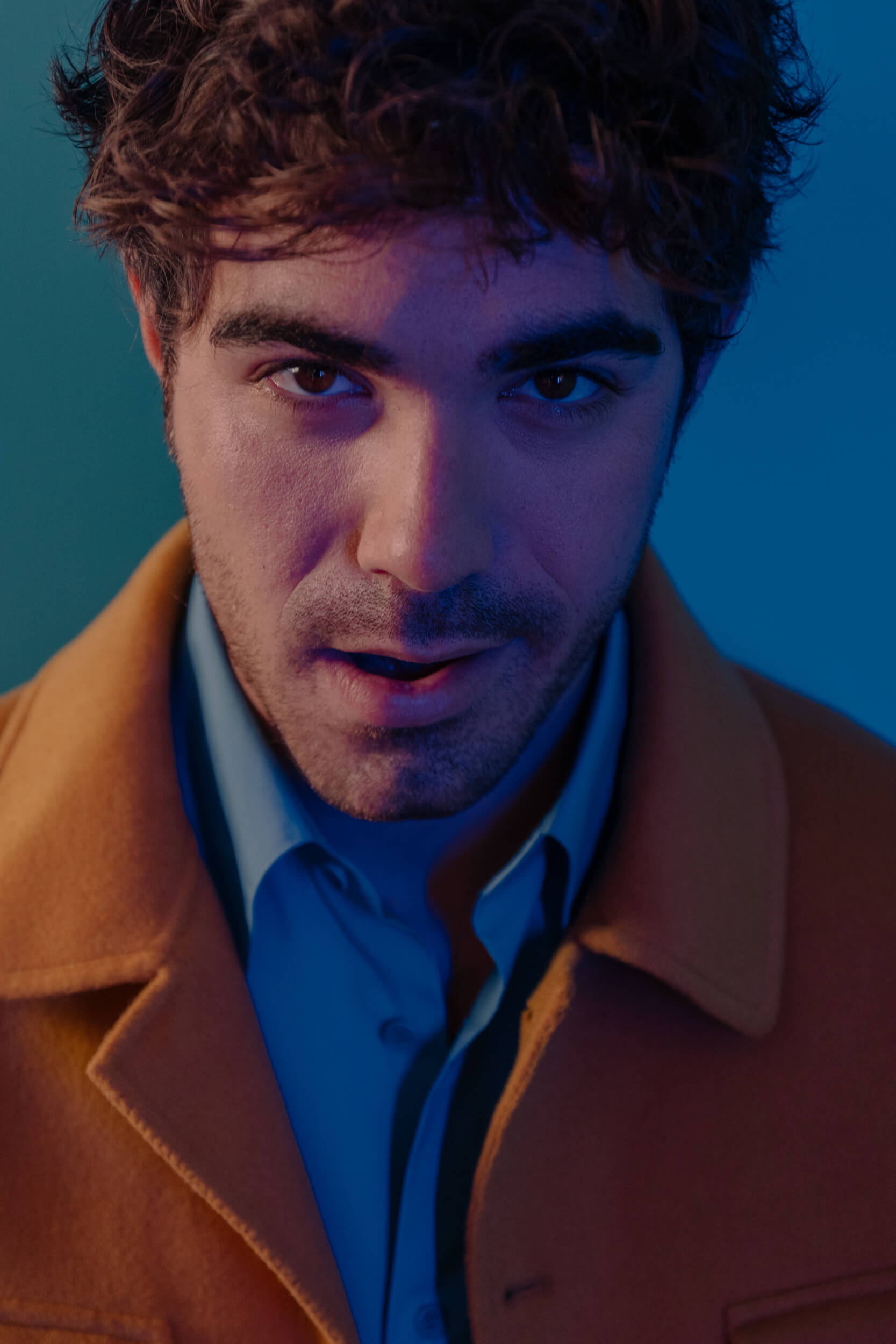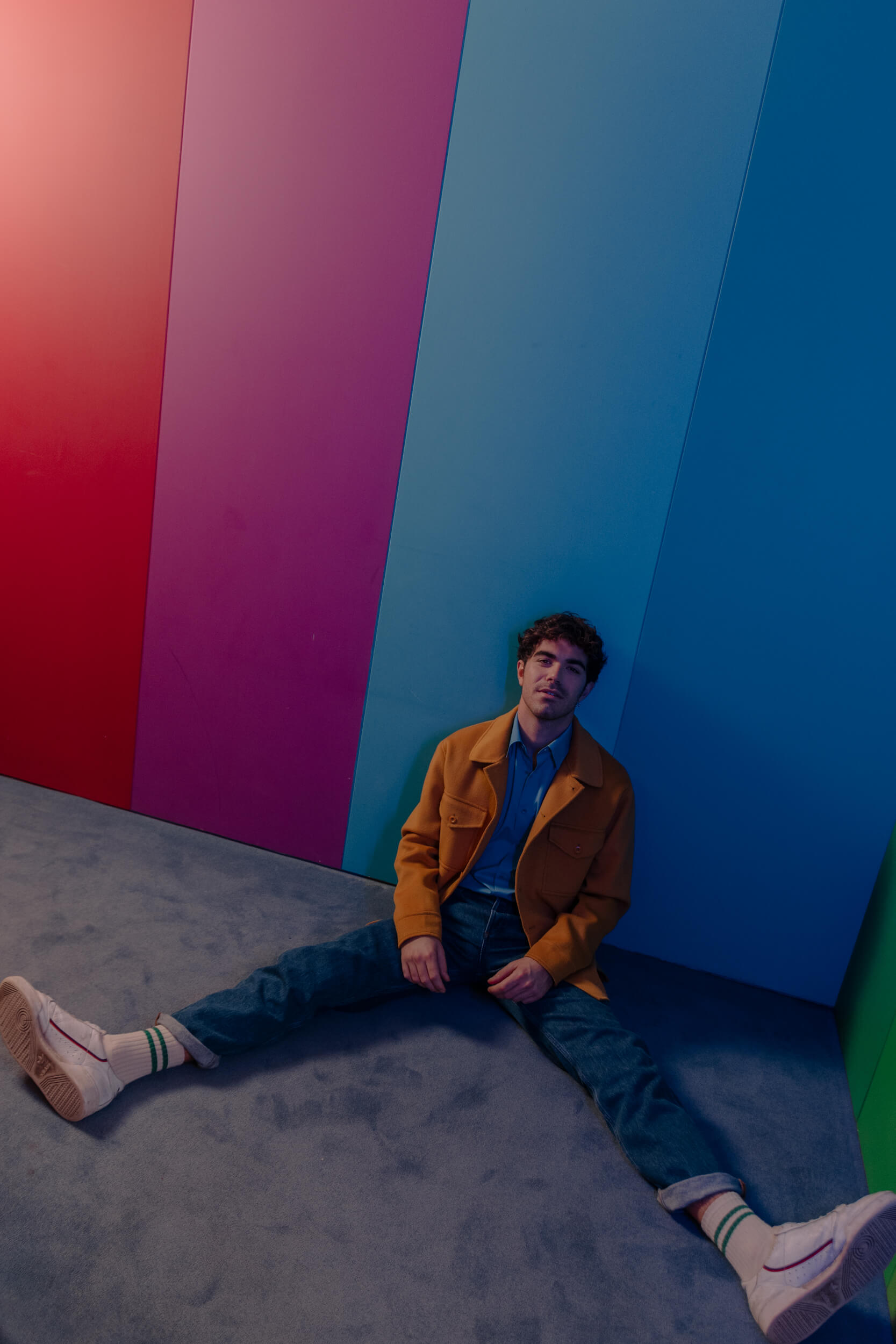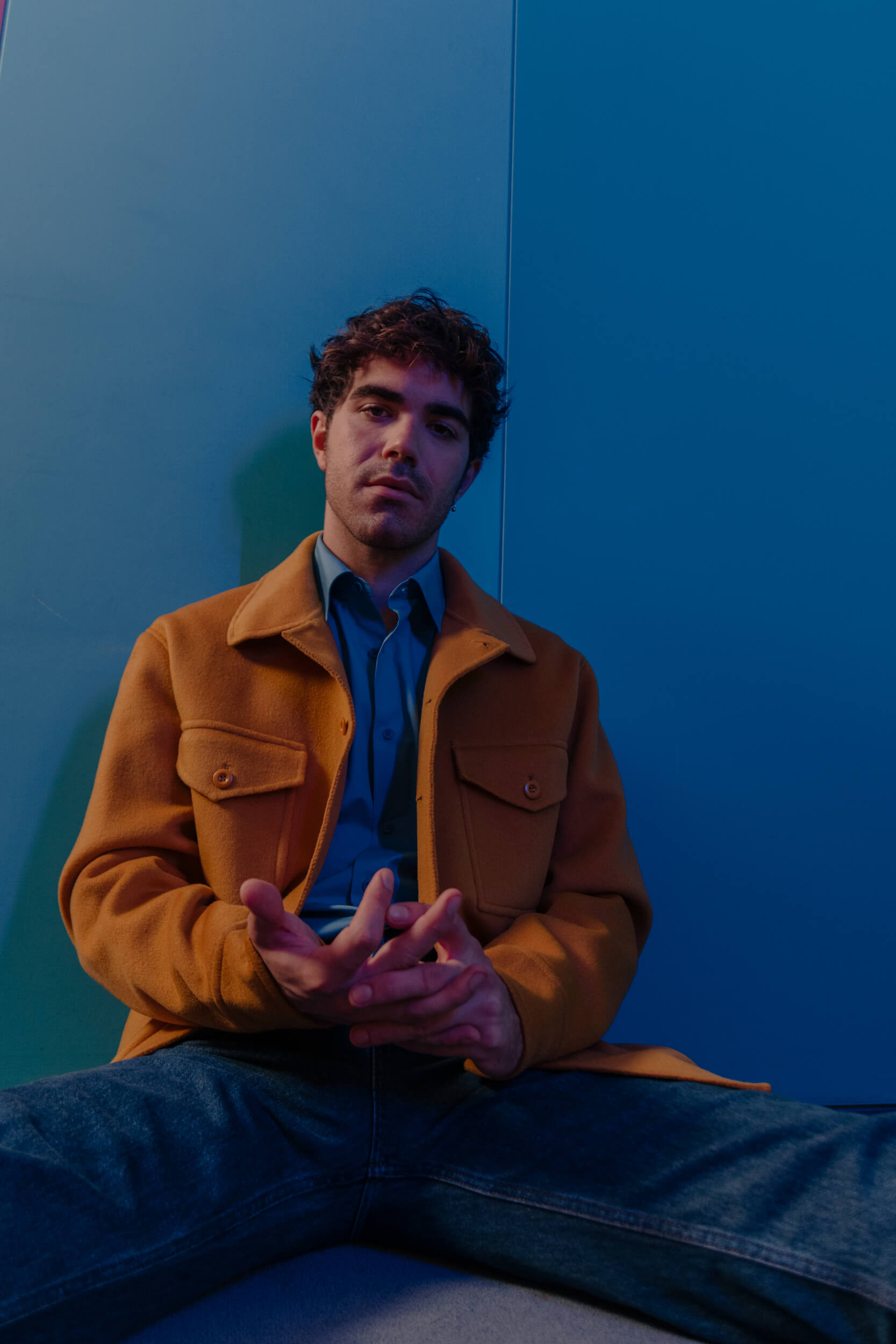 Your latest binge-watch?
The TV show "Strappare lungo i bordi" by Zerocalcare.
The book on your nightstand?
"Le ceneri di Gramsci" by Pasolini.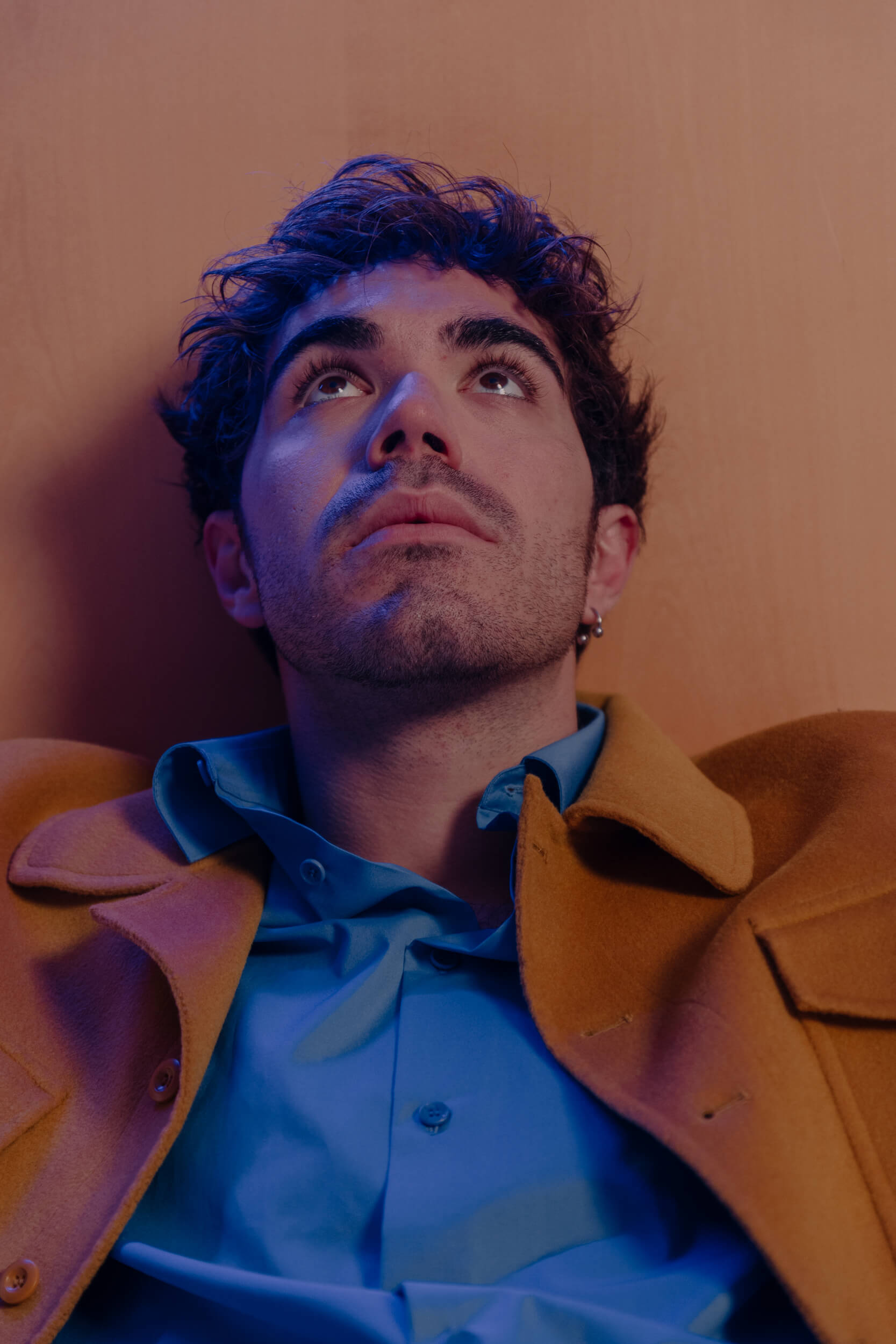 A character from a movie or TV series you would love to be friends with?
Eric from "Sex Education."
The musician you'd like to play in a biopic?
Domenico Modugno.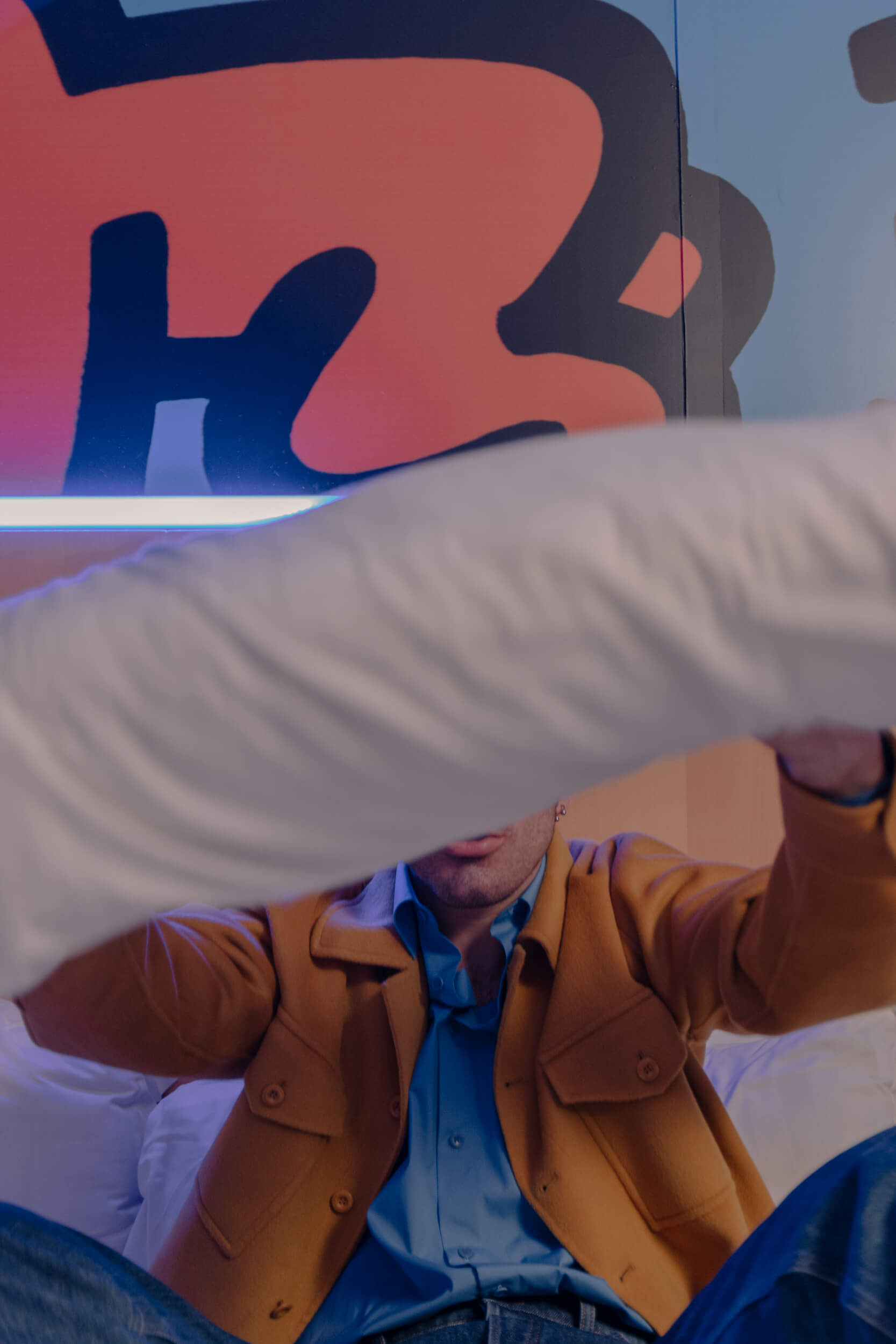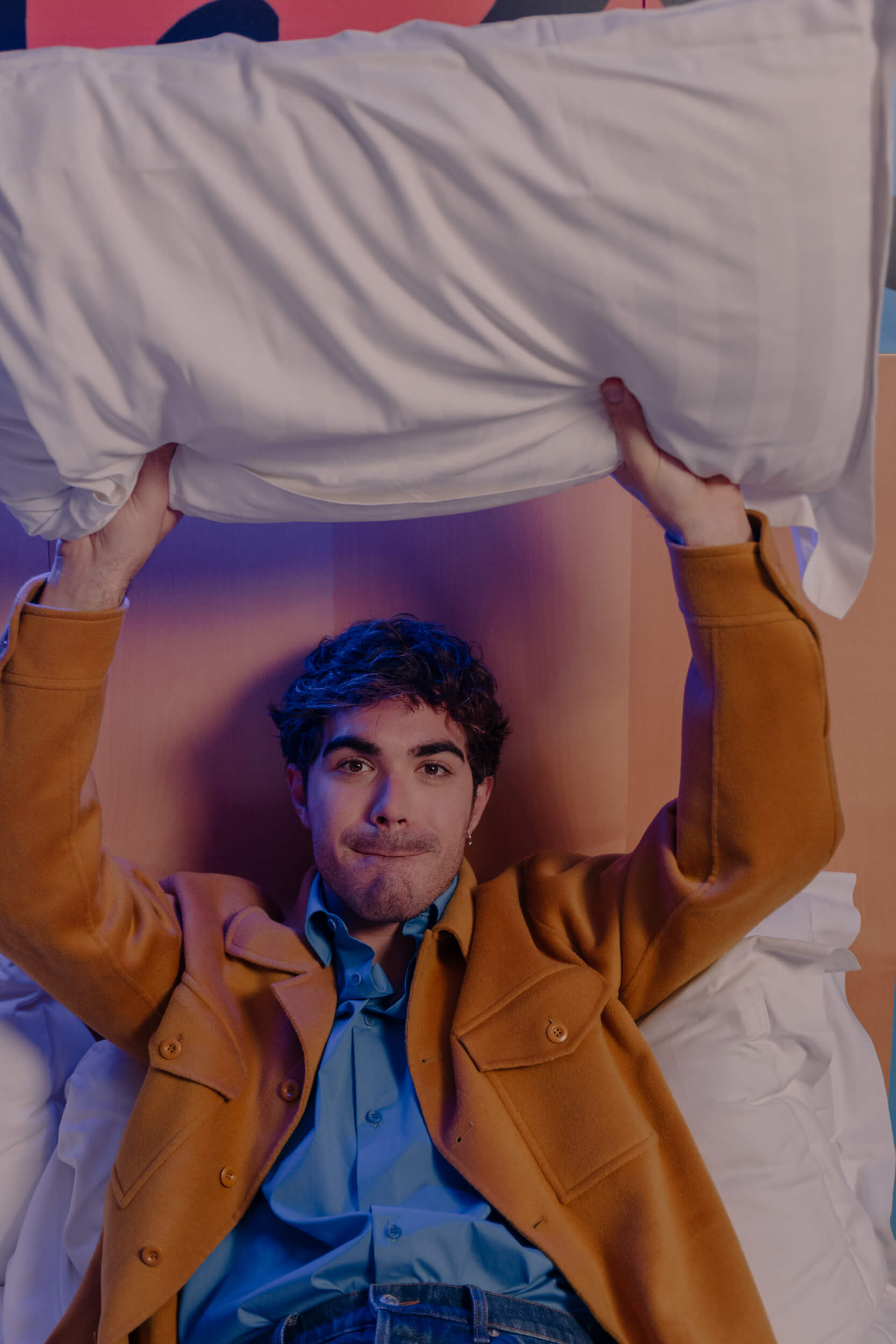 An epic fail on set and/or on stage?
I haven't had any dramatic fail so far, luckily. However, I remember that while filming a scene from "Luna Park," I had to rehearse some tennis serves. For camera angles purposes, I had to stand in a very unnatural position and swing off the court. At some point, I hurled a tennis ball at the face of our sound engineer. It was a hard smack. I felt guilty for the rest of the evening.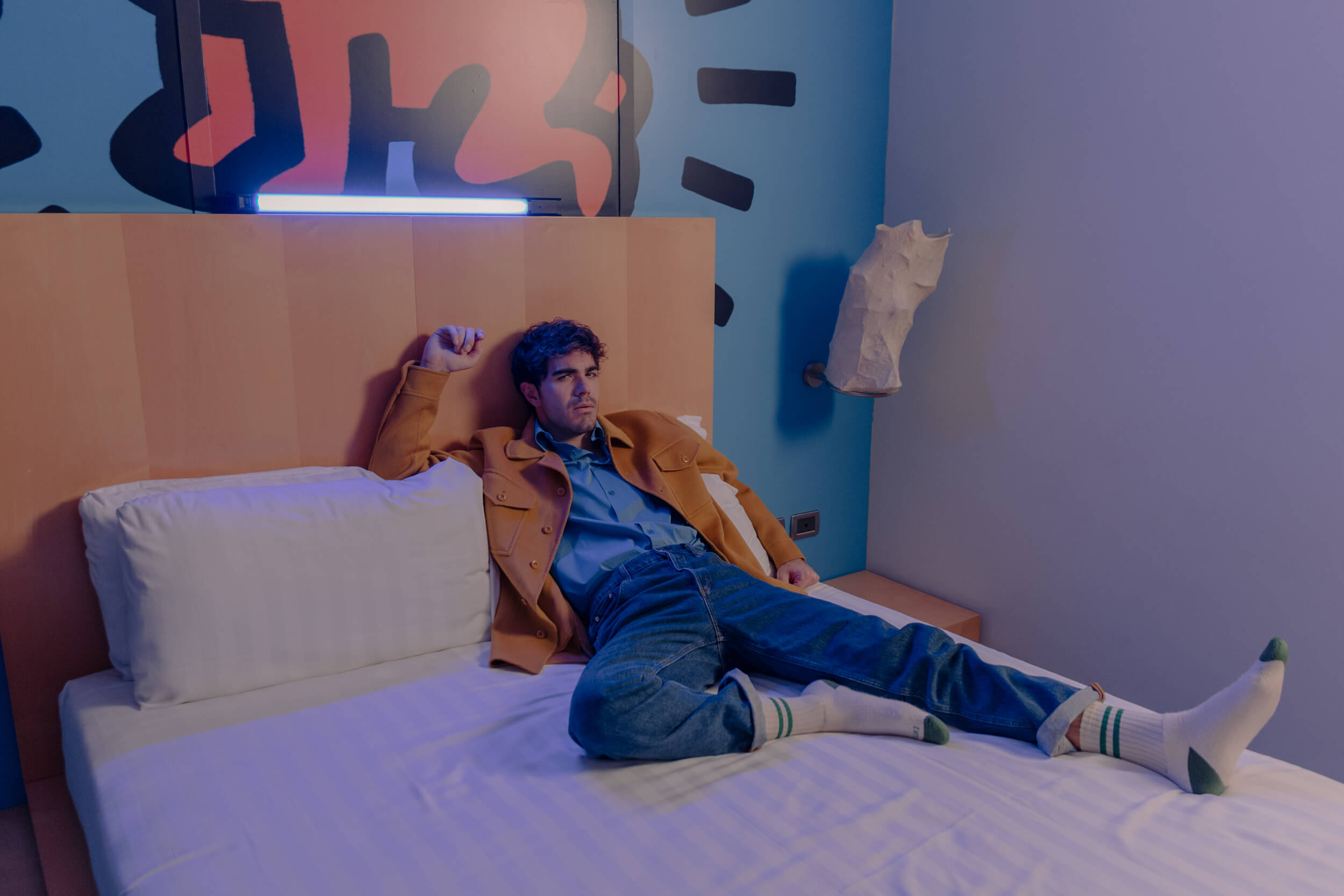 "…while filming a scene from 'Luna Park,' I had to rehearse some tennis serves…"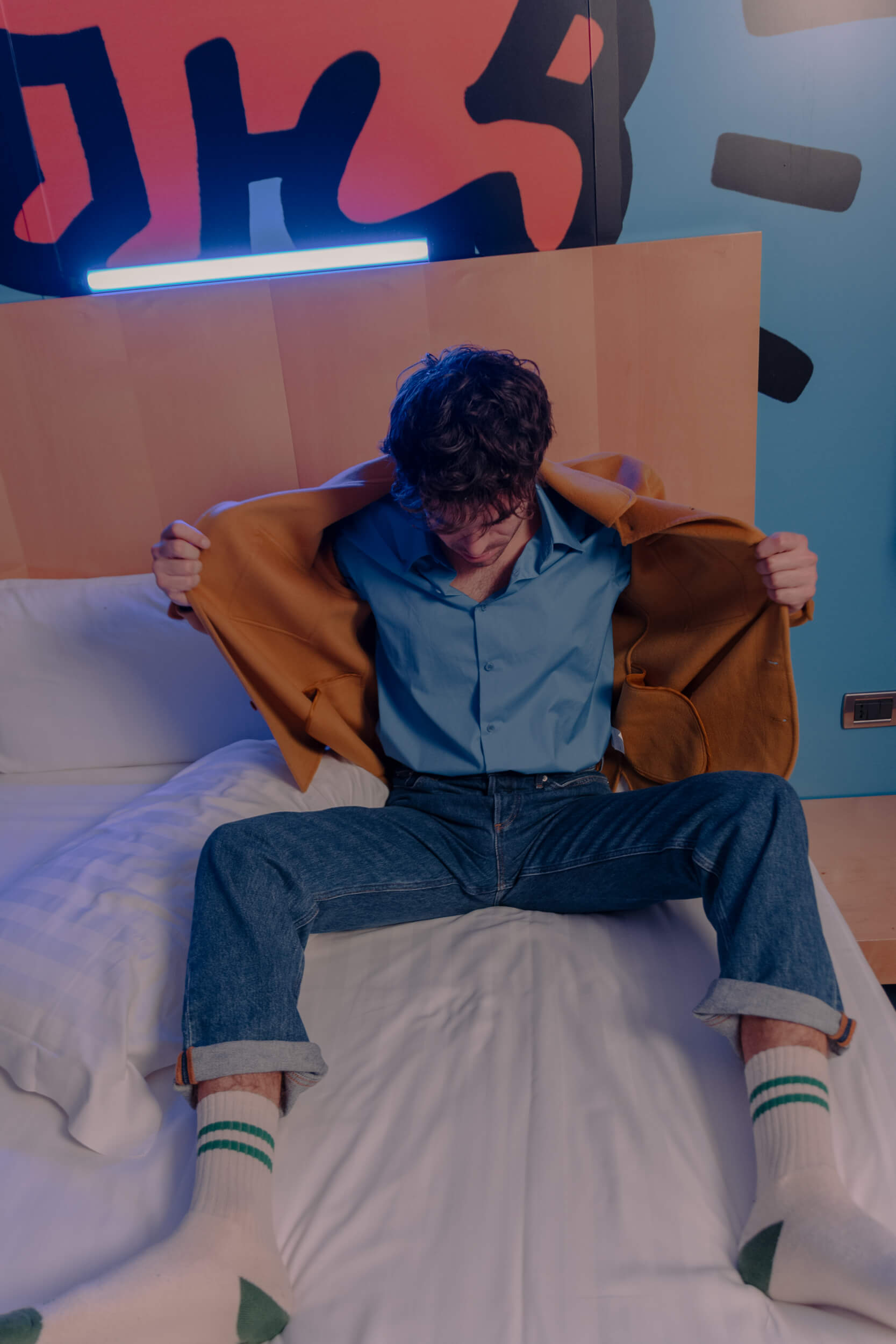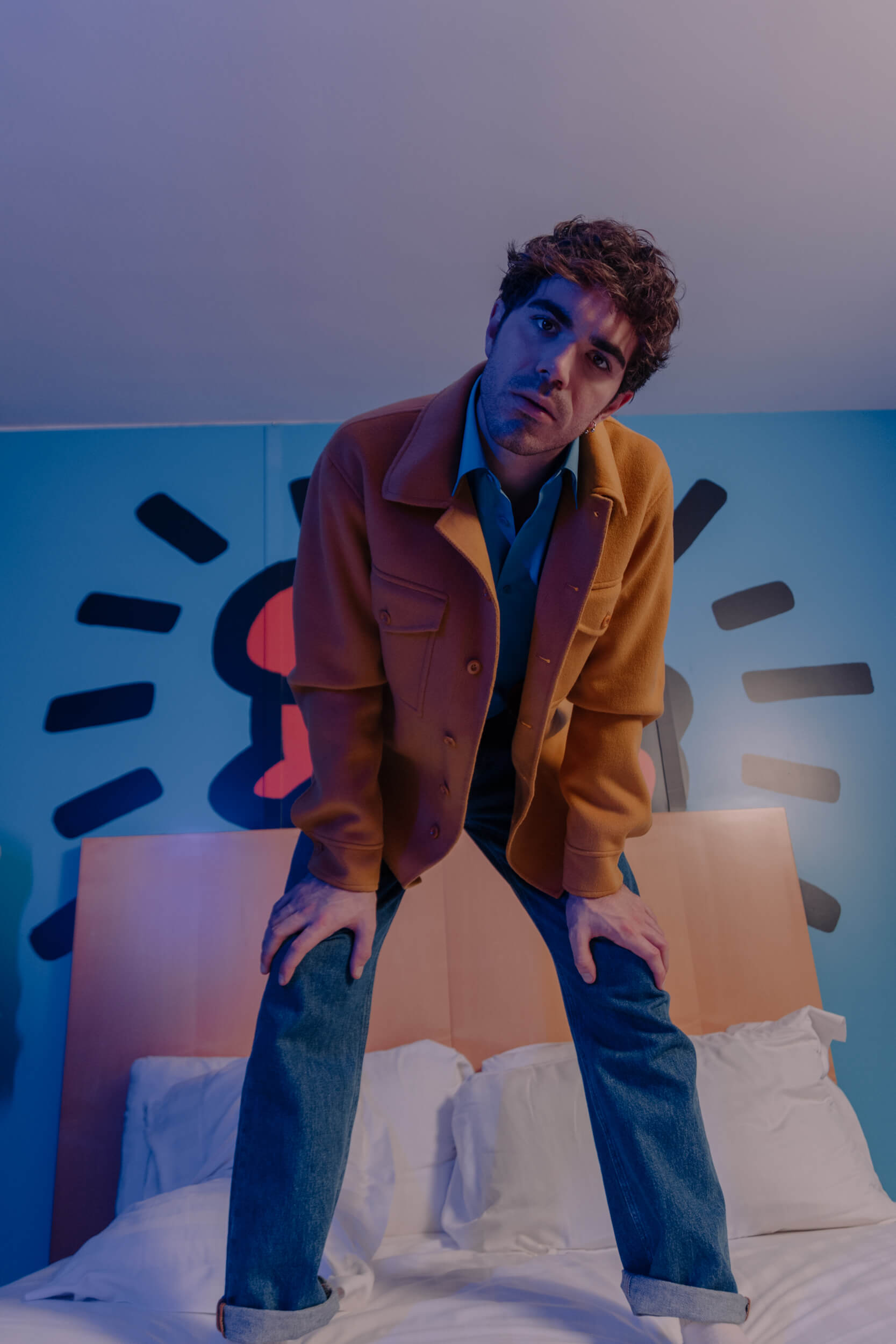 Your must-have on set?
Thermal shirt and blanket.
What's the bravest thing you've ever done?
Choosing to be an actor.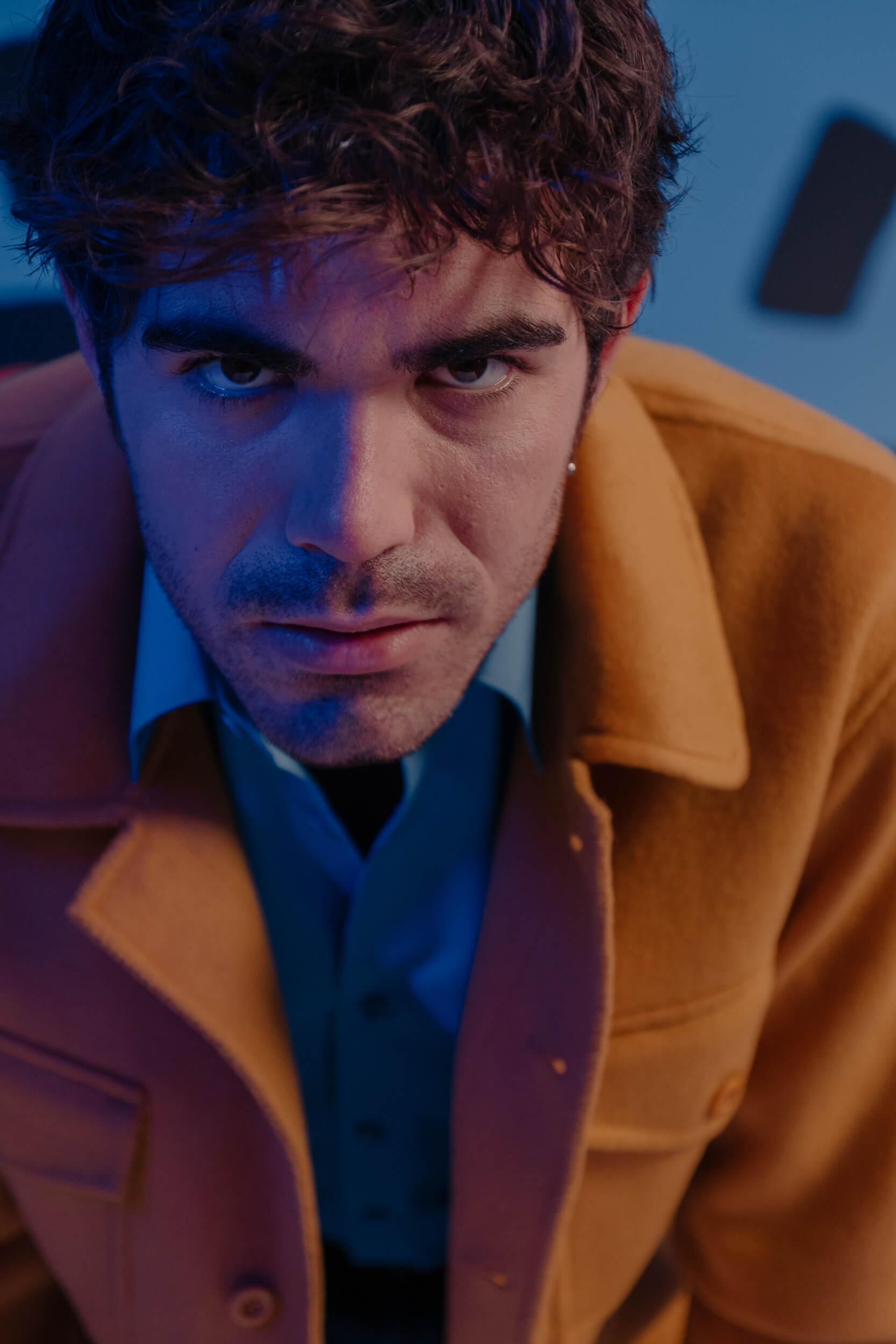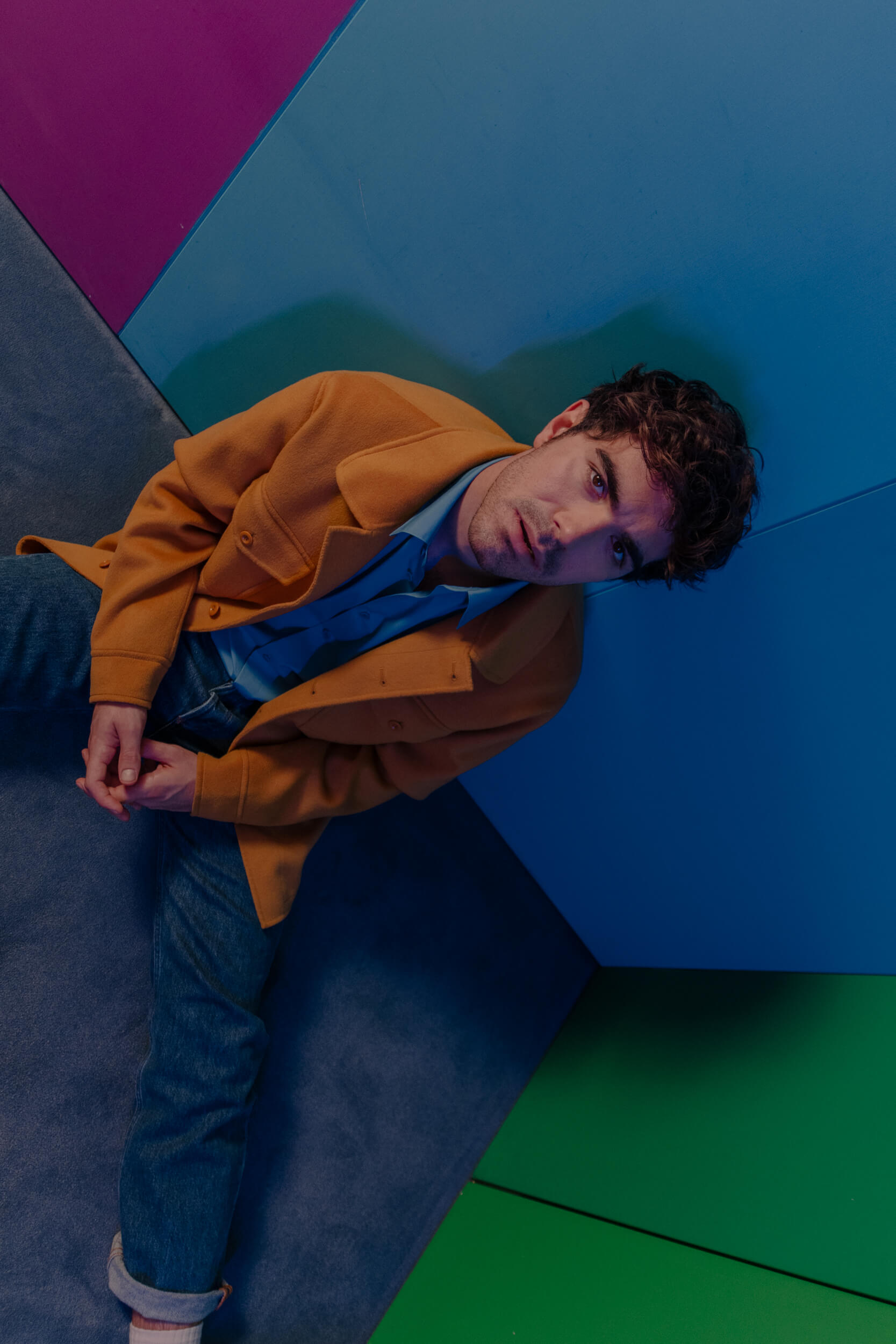 What are you afraid of?
Losing sight of what's really important.
Your happy place?
My country house, in Marche.