With three movies available to watch in theaters and on streaming platforms ("Le voci sole", "Sotto il sole di Amalfi", "Una boccata d'aria"), between TV shows and stand-up comedy, Davide Calgaro is a precious source of laughter and lightheartedness in the Italian entertainment scene. Ever since he would help his grandpa learn the lines of his shows at the Oratorio, Davide has breathed comedy, he's grown up and changed alongside comedy.
Serving a passion that he could never go without, Davide told us about himself, unveiling a few backstories and feelings from his experiences on movie sets and theater stages.
With the awareness that laughter and the ability to trigger it very often come from a sense of displacement, Davide uses all the emotions that hit him from situation to situation to represent life stories, whether dramatic or comic, with an unprecedented versatility, aiming at "letting the audience into his own world".
Between Zelig, the Comedy Central shows, and your stand-up comedy shows, you've become one of the most appreciated young comic actors of the moment. How has your passion for comedy originated and what were your first steps into this world?
I don't really know where my passion for comedy was actually born. When I was a kid, I had a thing for the stage in general, and I remember I would help my grandpa learn the lines of the shows he would put up at the Oratorio. Back in high school, I started studying acting at the theater school Grock in Milan, and when I was 15, I began performing in open mics and workshops with my first sketches about my everyday life.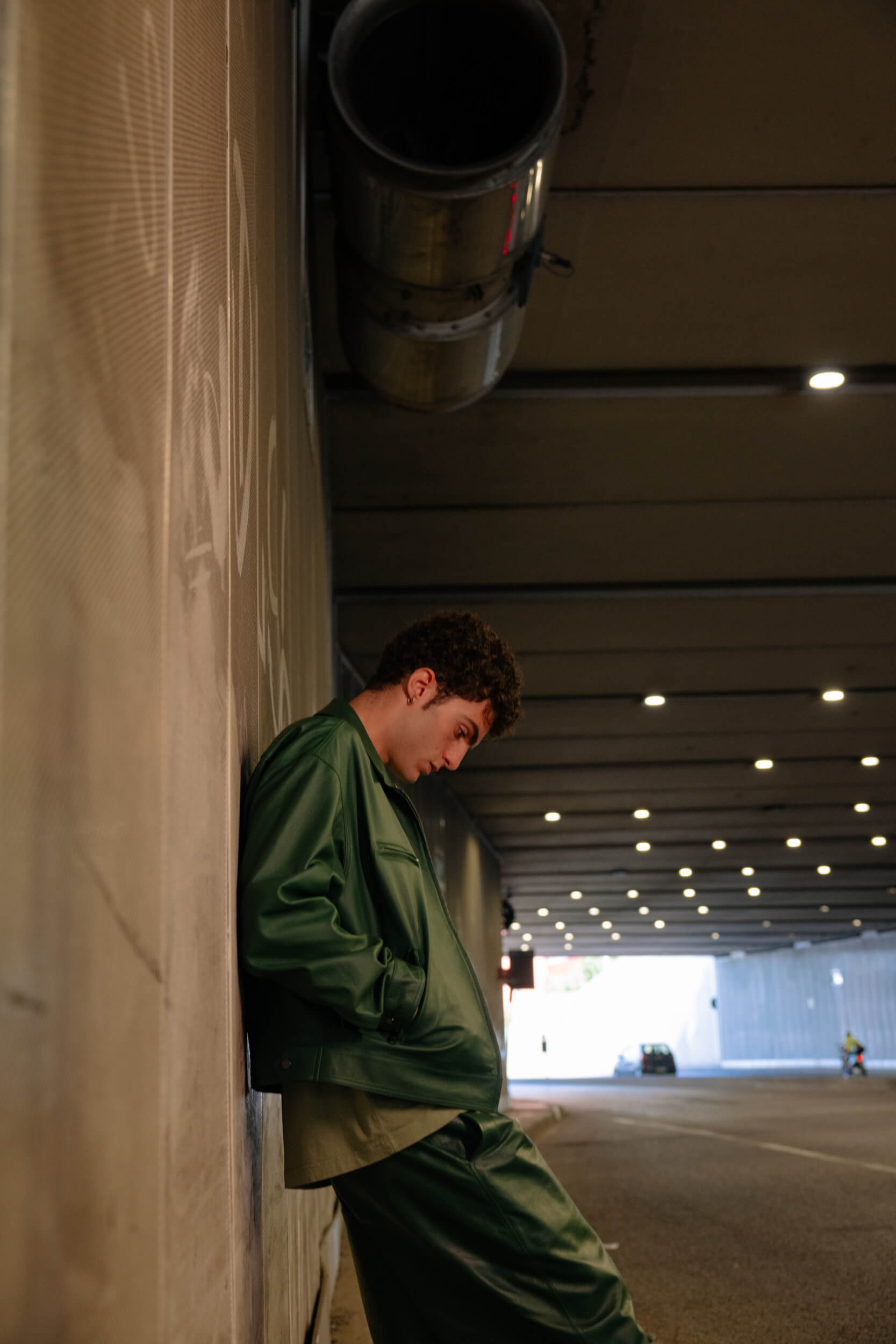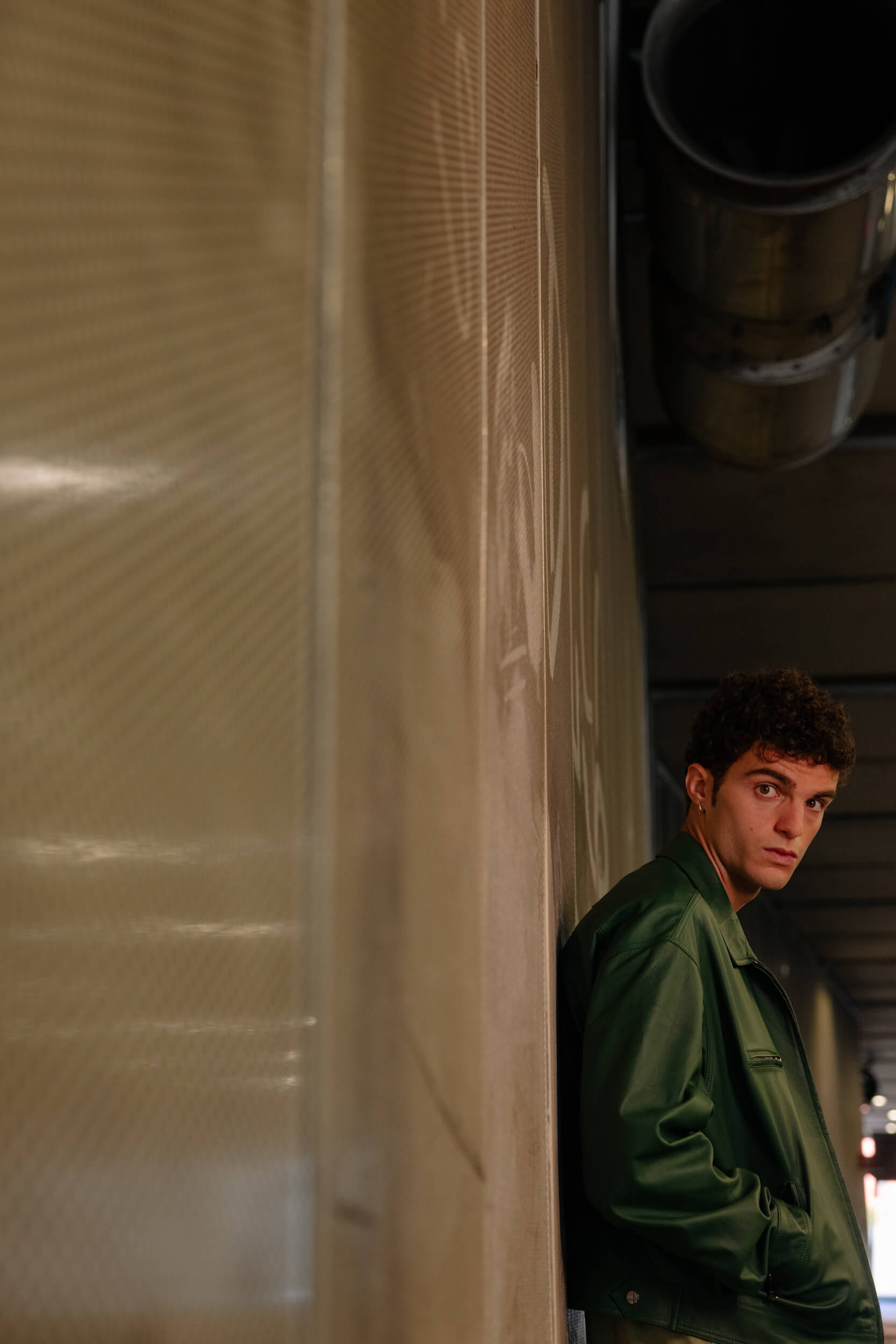 What's the hardest part of doing comedy, in your opinion? And the most exciting one?
I guess the hardest part is managing to let the audience into your own world. Comicality is extremely subjective and it's often very hard to get people to empathize with your work.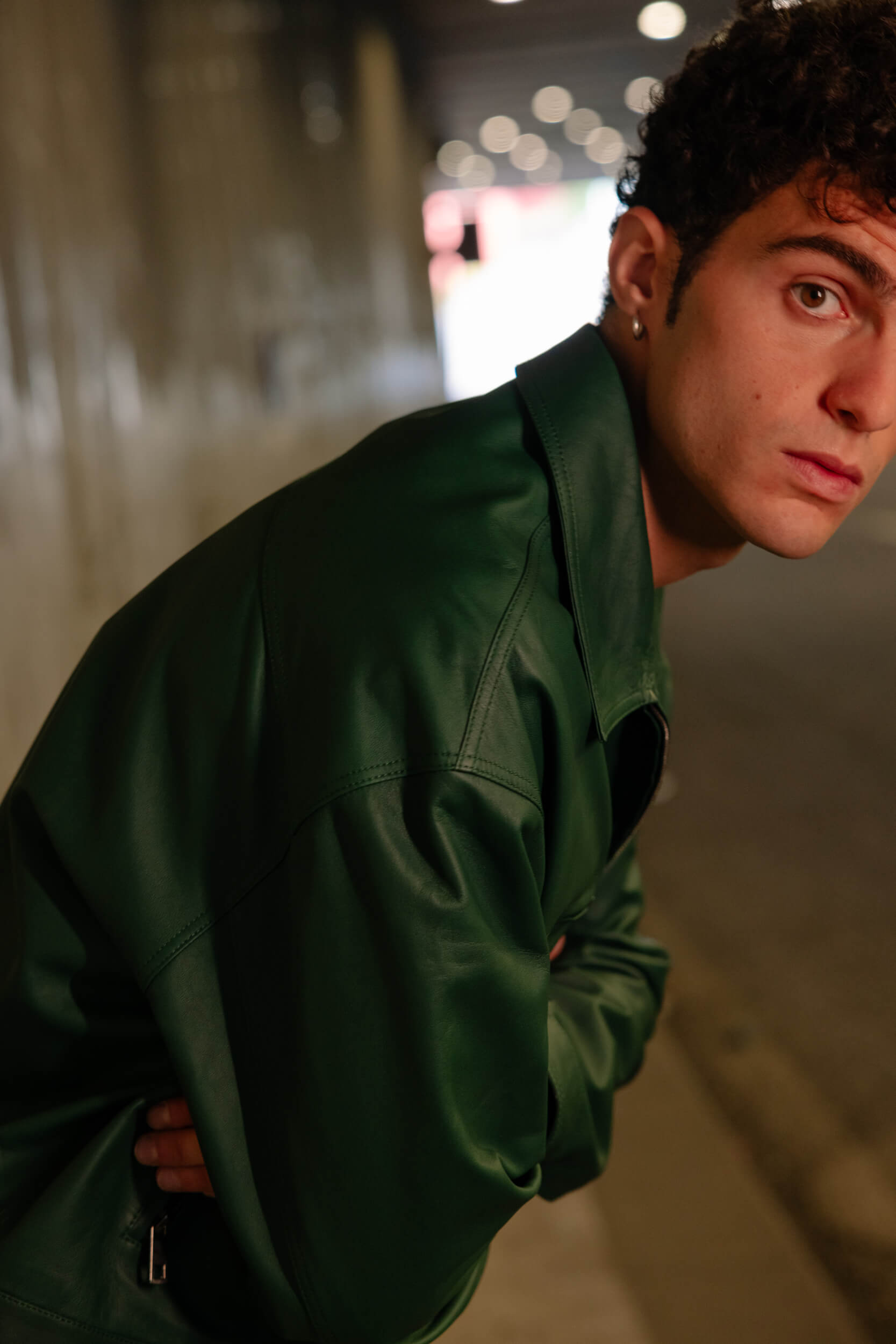 "Let the audience into your own world."
2022 has been rich in projects for you: three movies on theater screens and streaming platforms ("Le voci sole", "Sotto il sole di Amalfi", "Una boccata d'aria"), three completely different roles. What is it that usually makes you say yes to a project?
It really depends on the movie. I generally like to challenge myself with different and new projects. It's so inspiring and it's the only way for me to learn new things.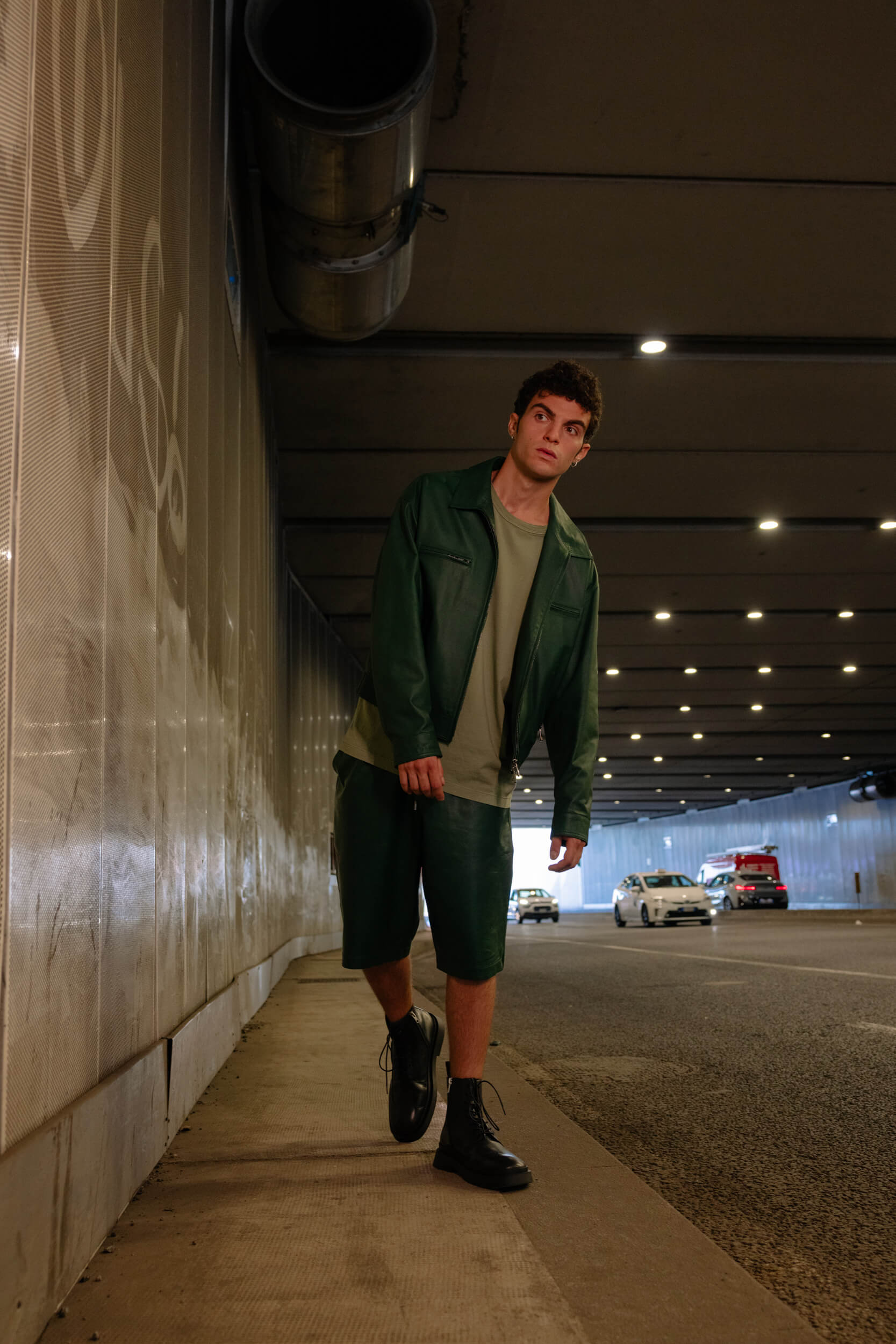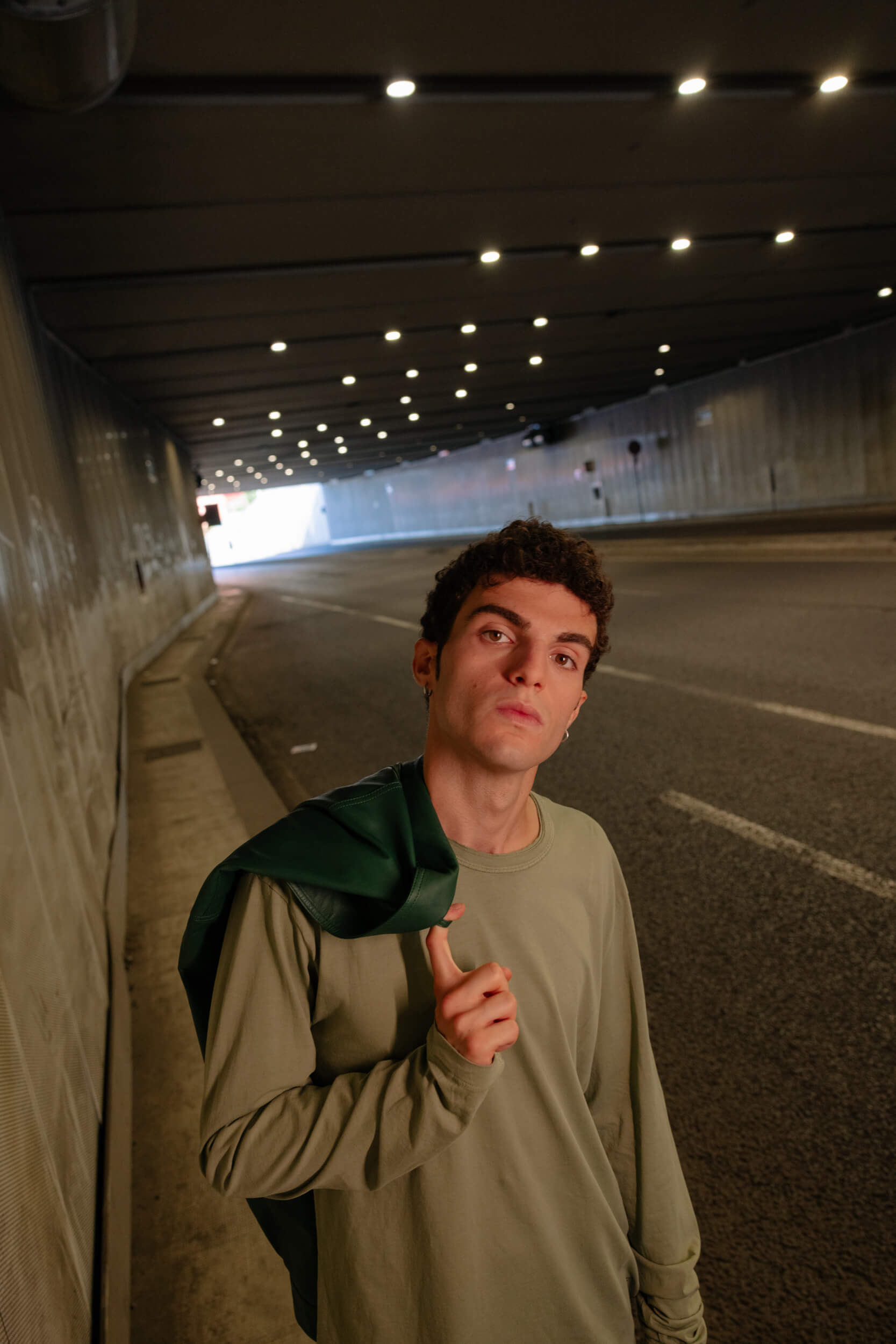 In "Una boccata d'aria", a movie directed by Alessio Lauria, with Aldo Baglio playing the male lead, your character is Enzo, a character that's been defined as "insecure, secretive, dreamer, with questionable facial expressions": how much of yourself is there in him?
I think there's a lot of me in Enzo, all the adjectives you used describe me very well. I tried to take up some of Aldo's behaviors and mannerisms, who plays my father in the film.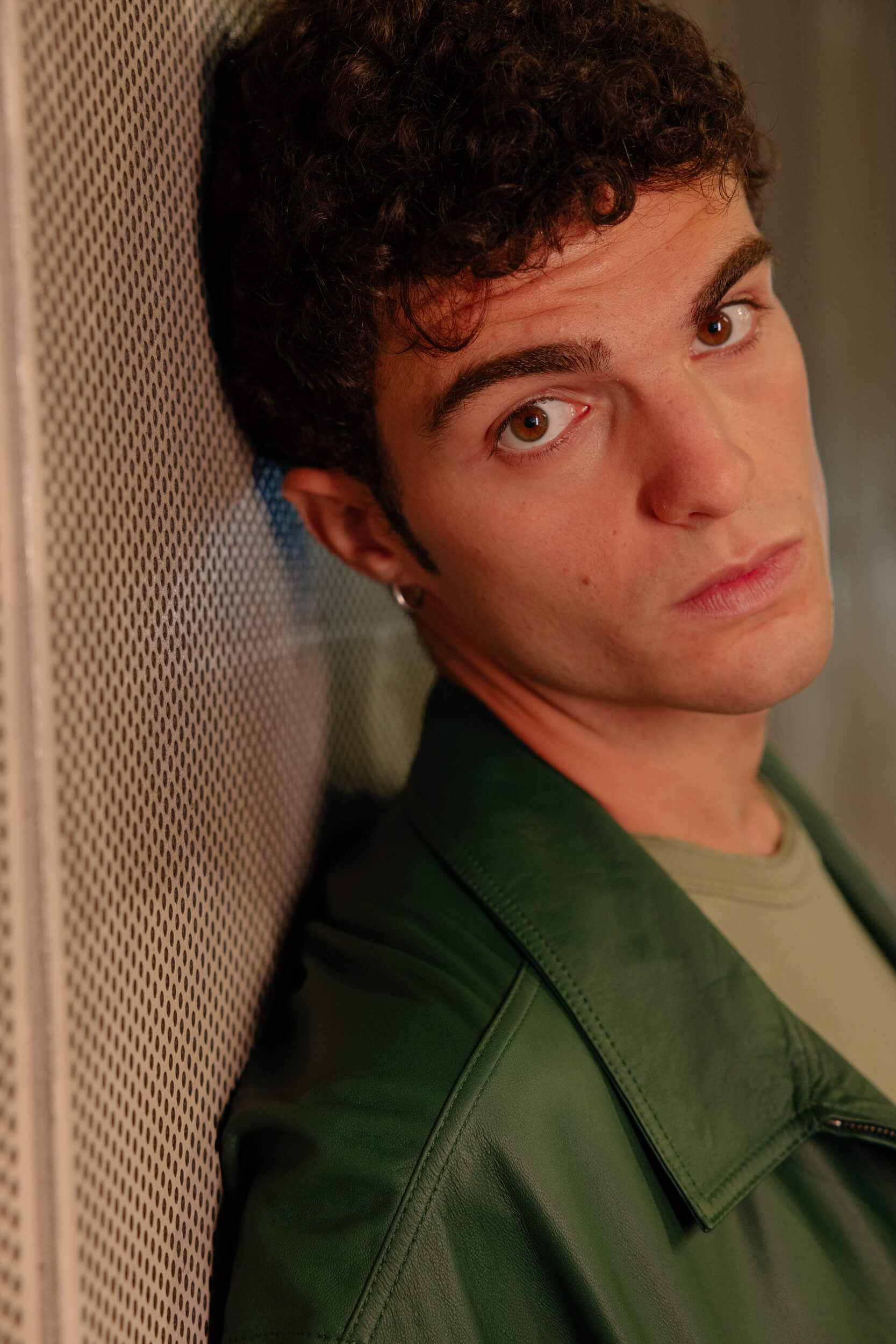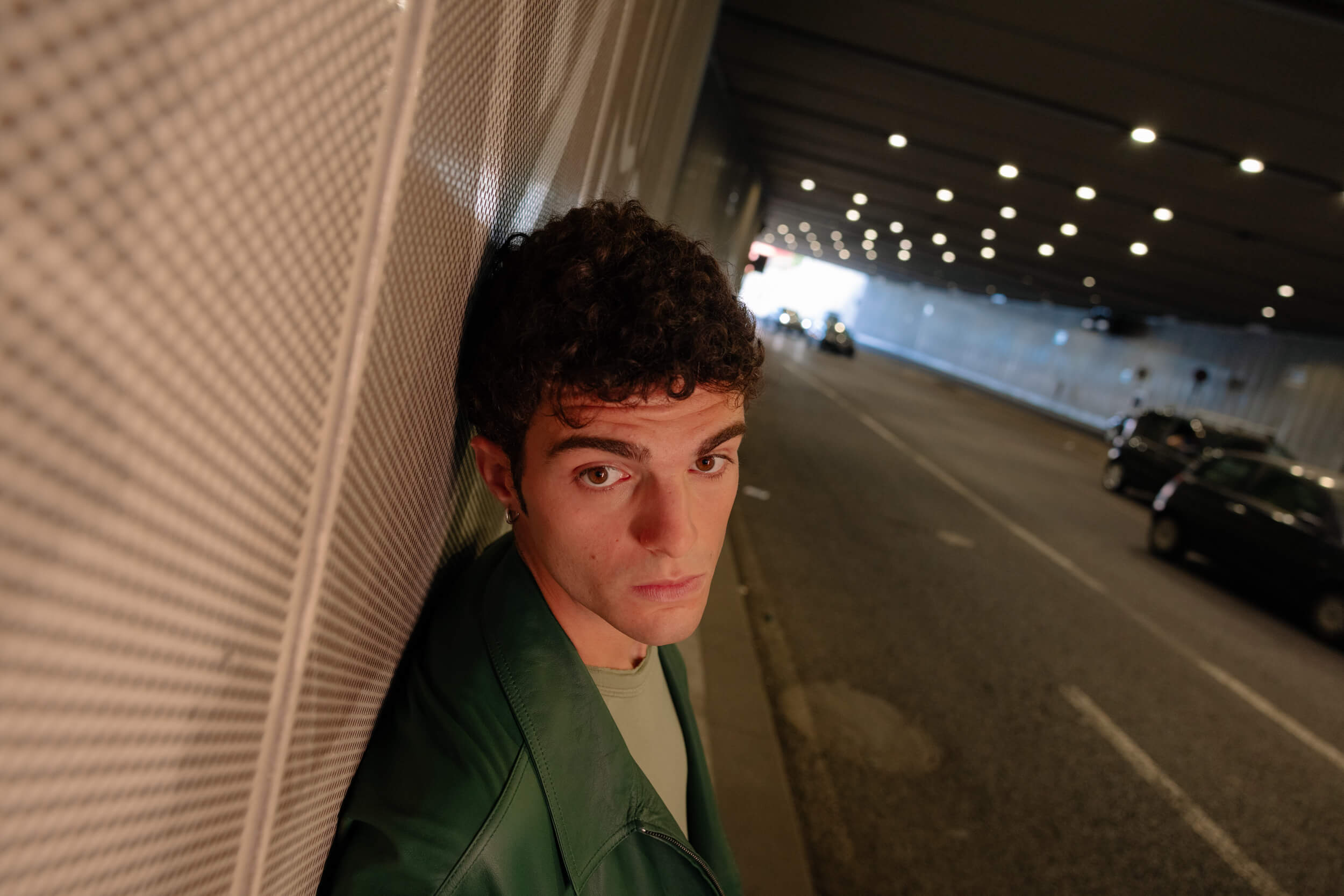 A totally different movie genre is the one of "Le voci sole", a drama directed by Andrea Brusa e Marco Scotuzzi, where you play the role of the tech-expert son of the protagonist (Giovanni Storti): in the story, your character keeps in touch with his dad, who's moved to Poland, via daily videocalls, one of which becomes viral on the Internet, upsetting the life of the family. What kind of relationship do you have with "long-distance relationships" and with technology/social media in general?
I wouldn't say I'm an expert on long-distance relationships. Keeping in touch through technology is something aseptic, and I always try to avoid that, except for when it's inevitable, like during lockdown.
As for social media, unfortunately, I'm addicted to them, like we all are. I think to control myself as much as I can and keep in mind that they're only a means to reach more people in my work.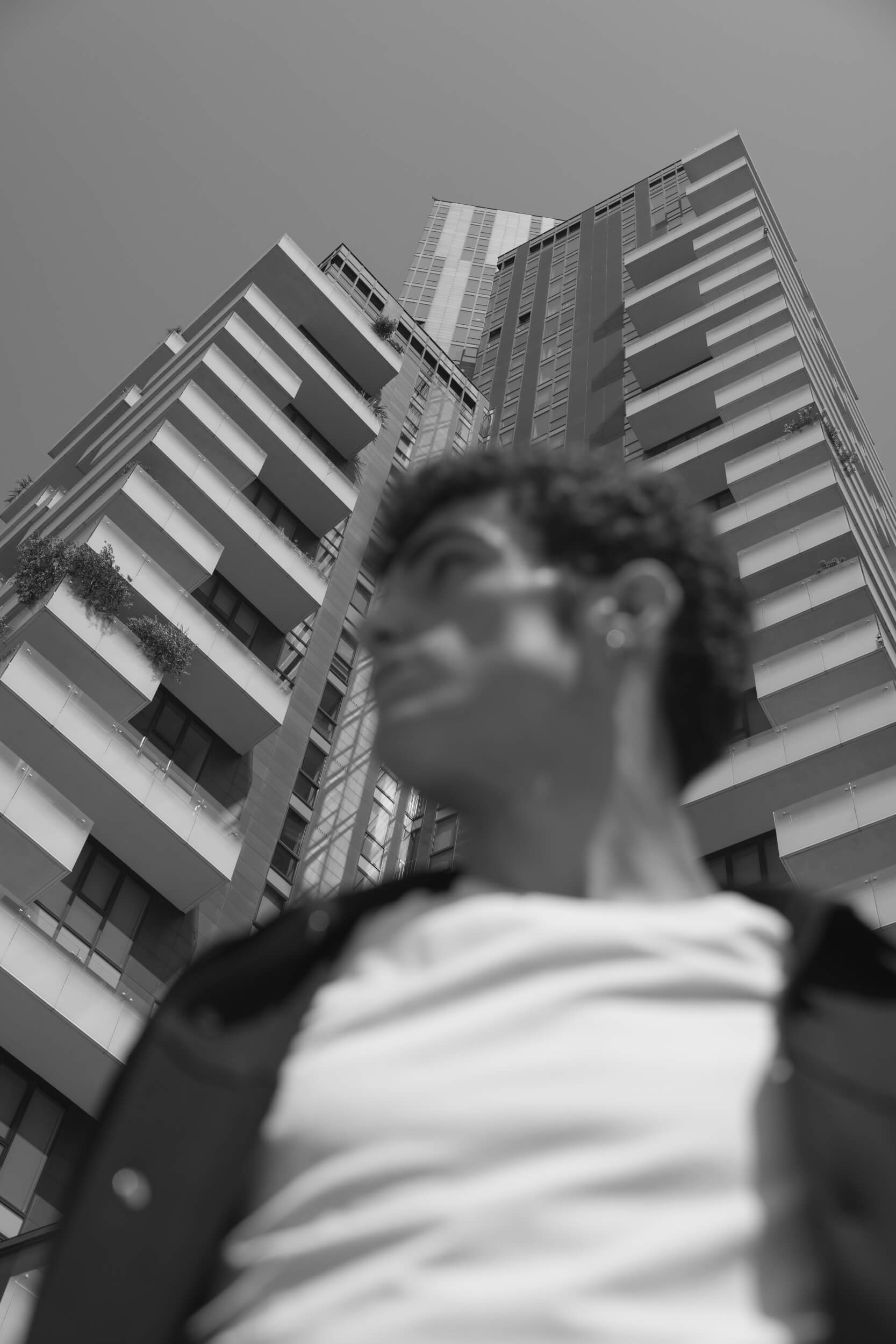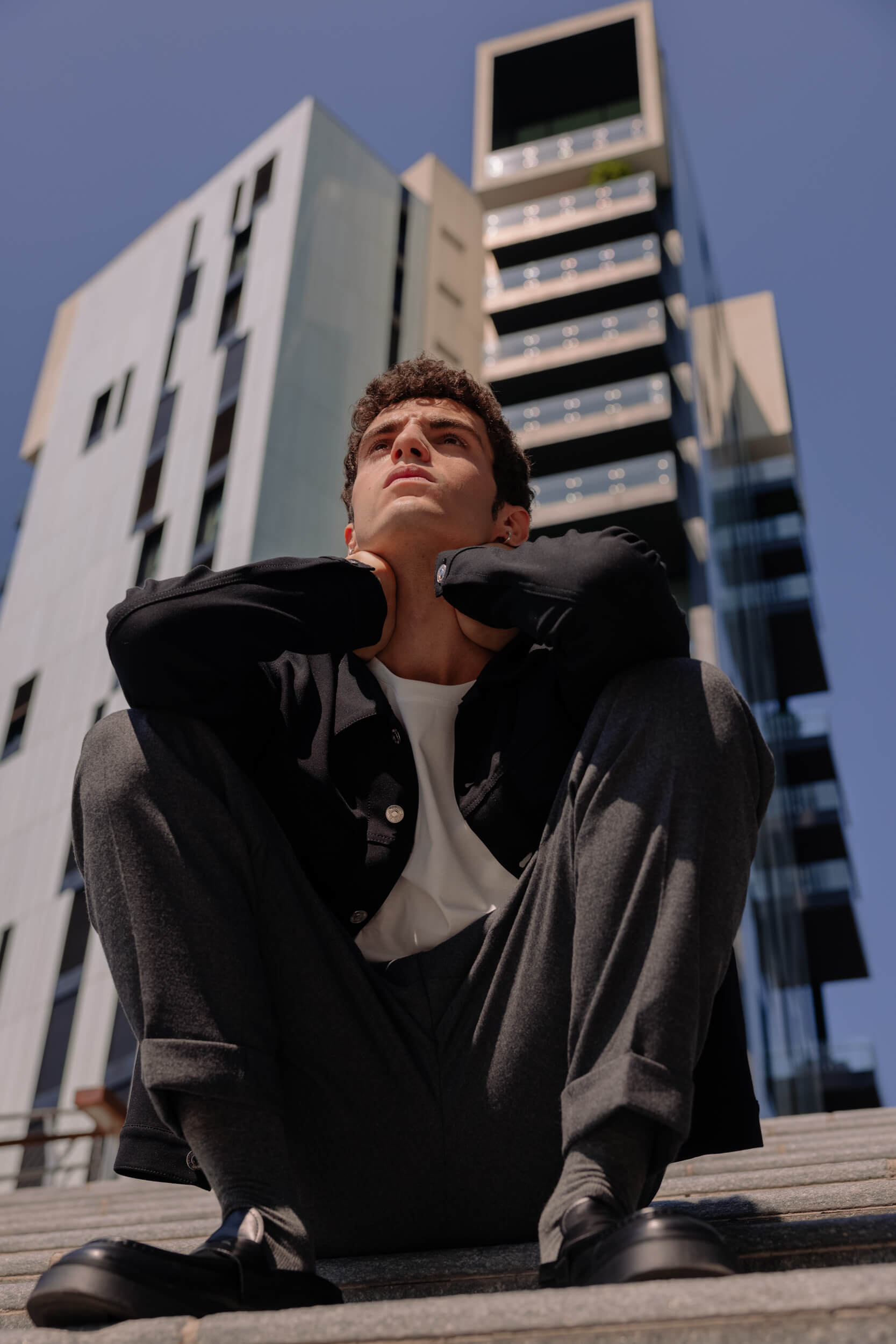 In the sequel of the Netflix movie "Sotto il sole di Riccione", called "Sotto il sole di Amalfi", you play Furio, a loverboy who's obsessed with the desire to conquer as many women as possible. What was your experience on this set like? What was the most fun scene to shoot?
My experience on the set of "Sotto il sole di Amalfi" was amazing. As in "Sotto il sole di Riccione", the other guys from the cast and I spent a month in Amalfi. I have so many good memories from that time.
Moreover, I've had so much fun playing Furio, he represents my clumsiness with girls, which has always been part of me.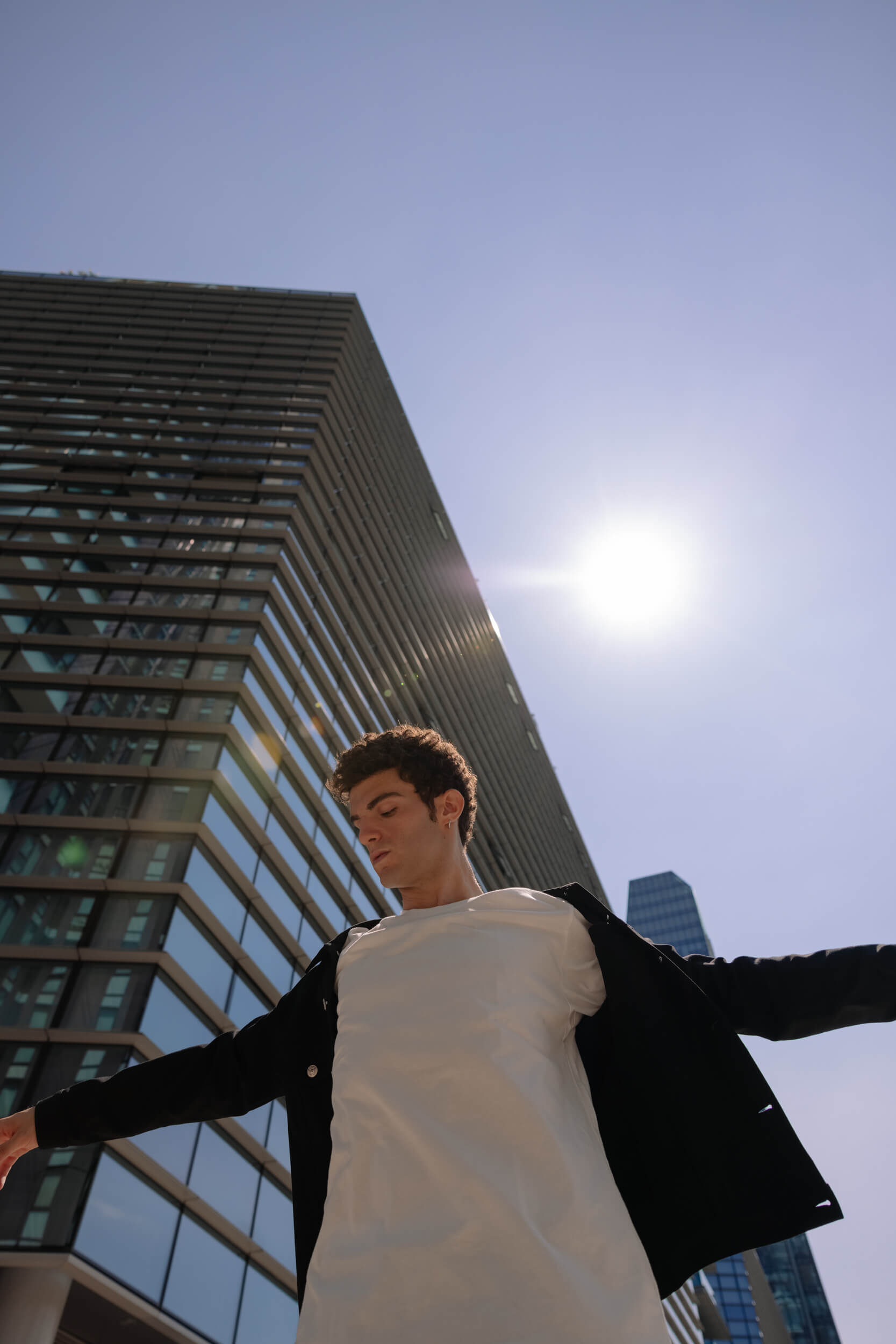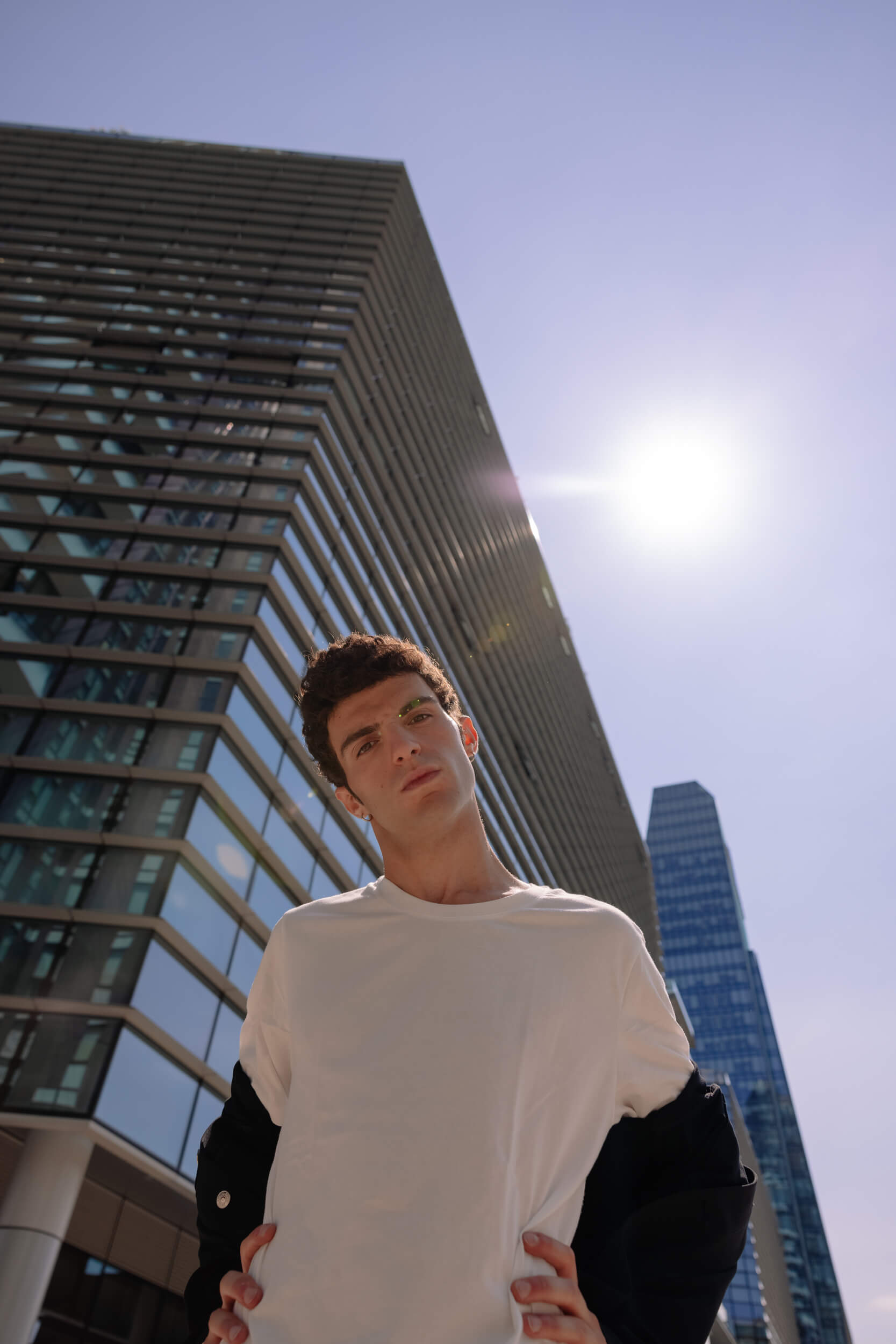 They say there's no comedy without self-confidence. Do you agree with that? What does it mean to be self-confident in your opinion?
I'm not sure that comedy comes from self-confidence. On the contrary, it often comes from a feeling of discomfort in a certain situation.
I personally get very inspired by the embarrassment or uneasiness that I feel in certain contexts.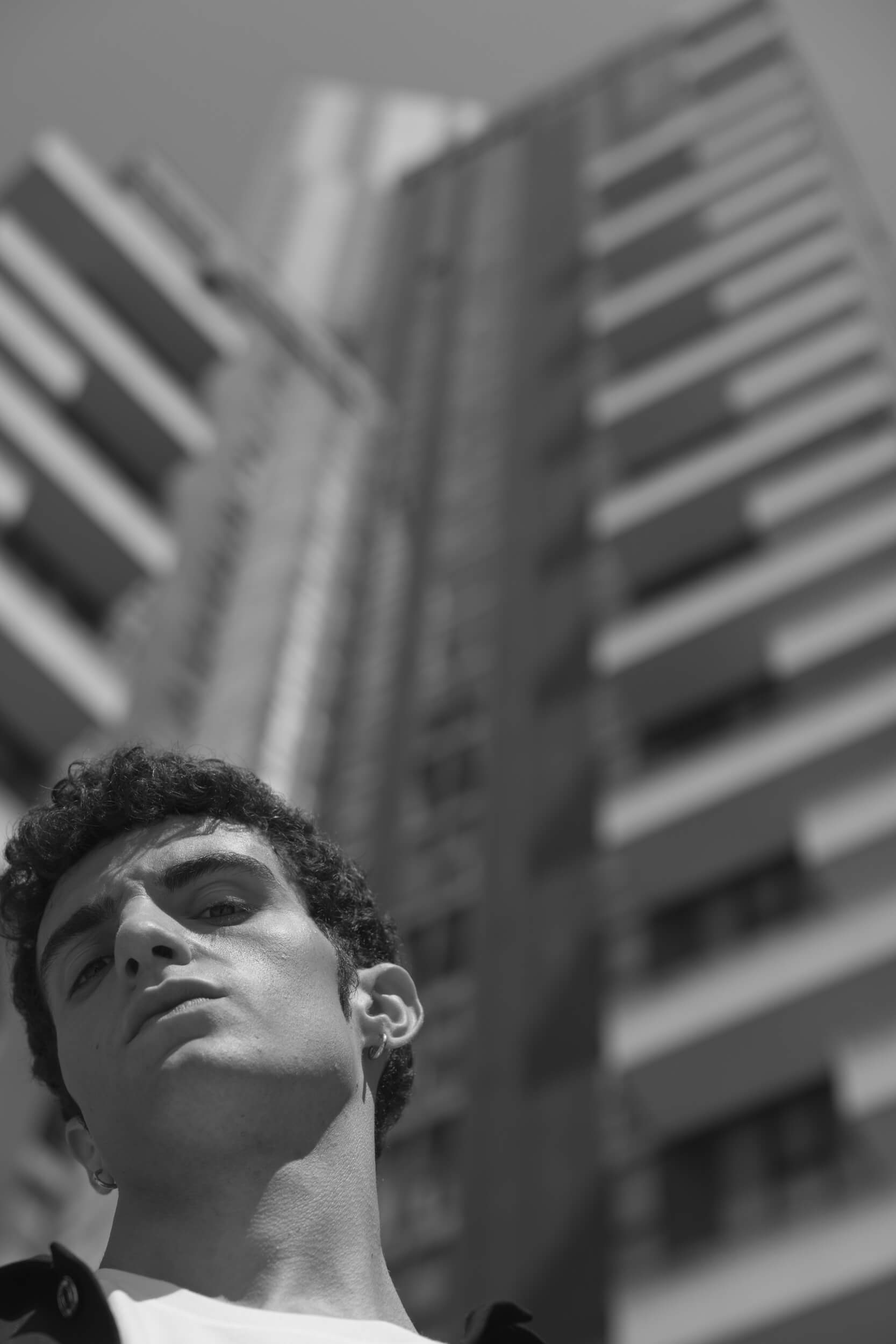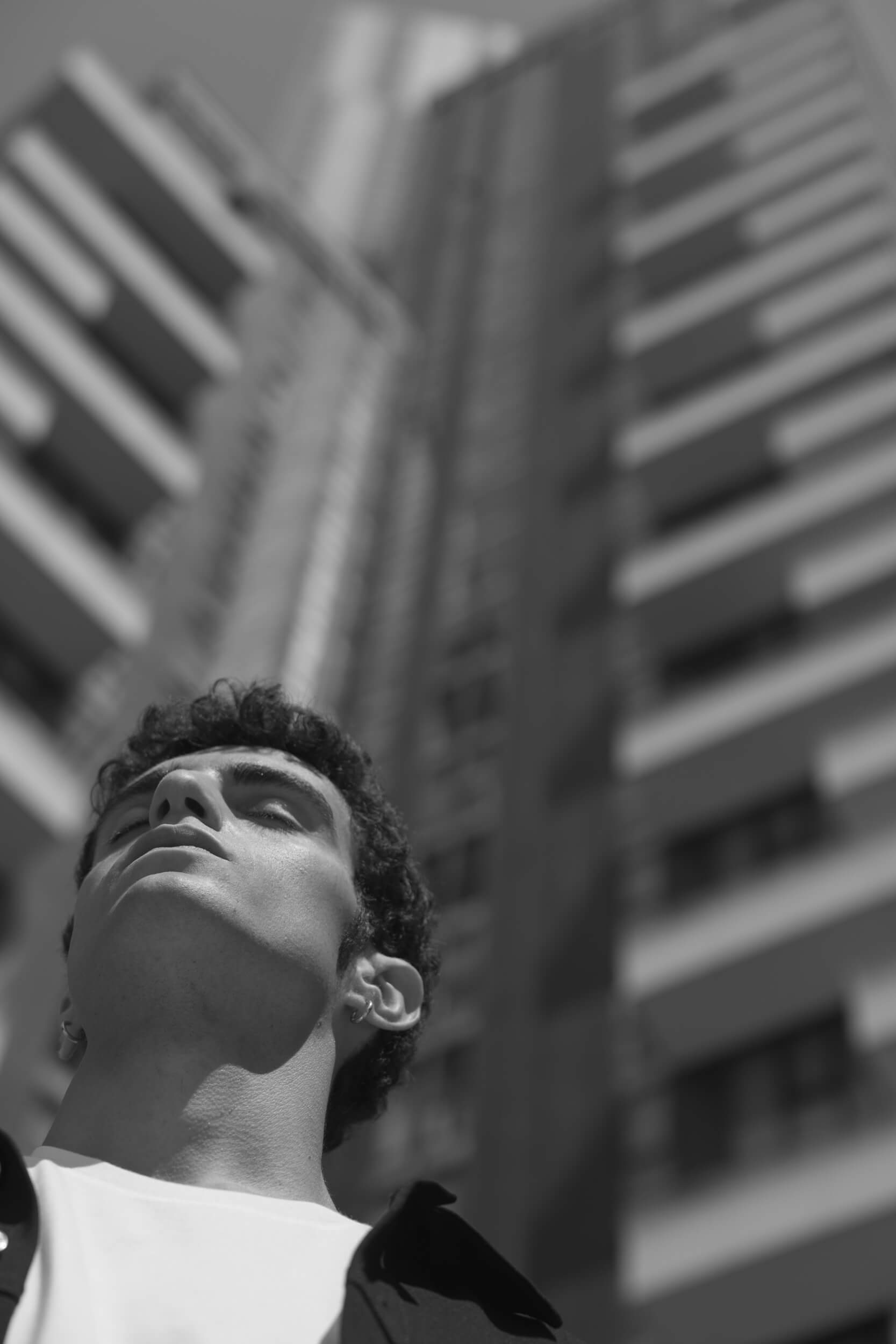 "I'm not sure that comedy comes from self-confidence. On the contrary, it often comes from a feeling of discomfort in a certain situation."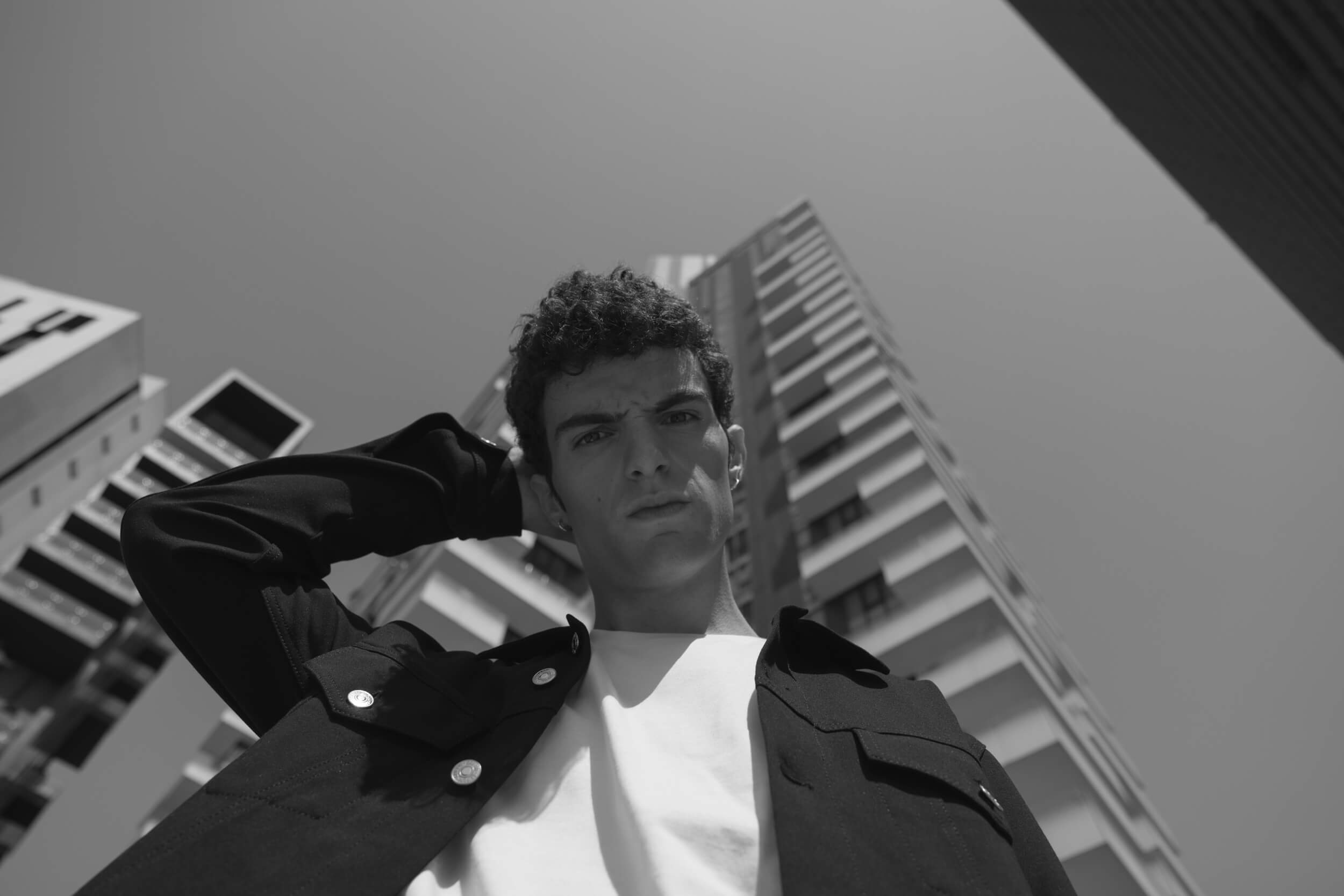 How would you define your comedy style?
I'm trying to figure it out. One of the nicest things about comedy is that it grows and changes with you. In general, what I do is try and make personal situations universal and understandable.
How do you write your monologues? Do you have a routine? Where and when do you prefer writing?
I don't really have a strict routine. Every monologue originates in a different way. Sometimes, it's in one go, sometimes it's after a long work session. I often write notes on my phone and develop them later on.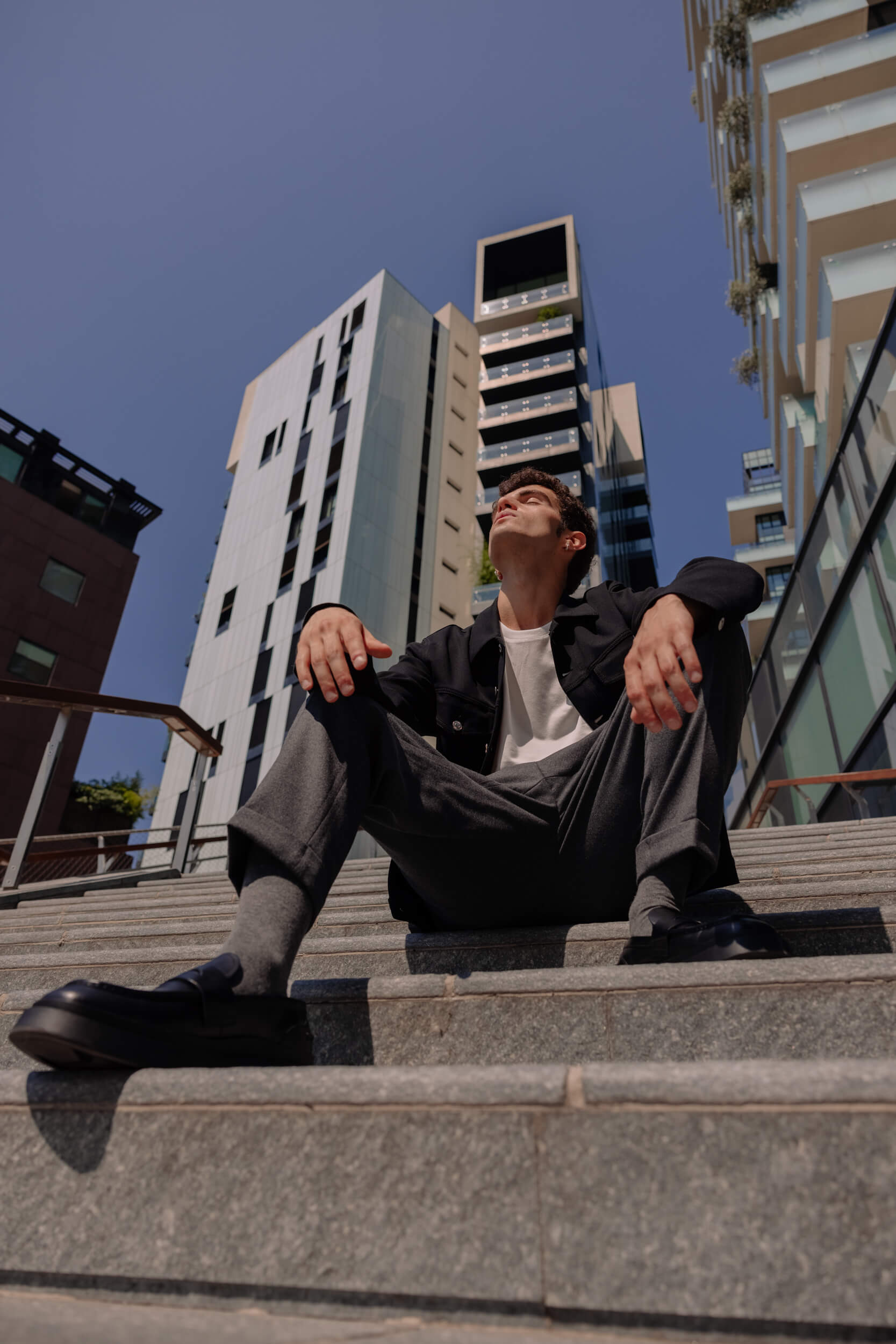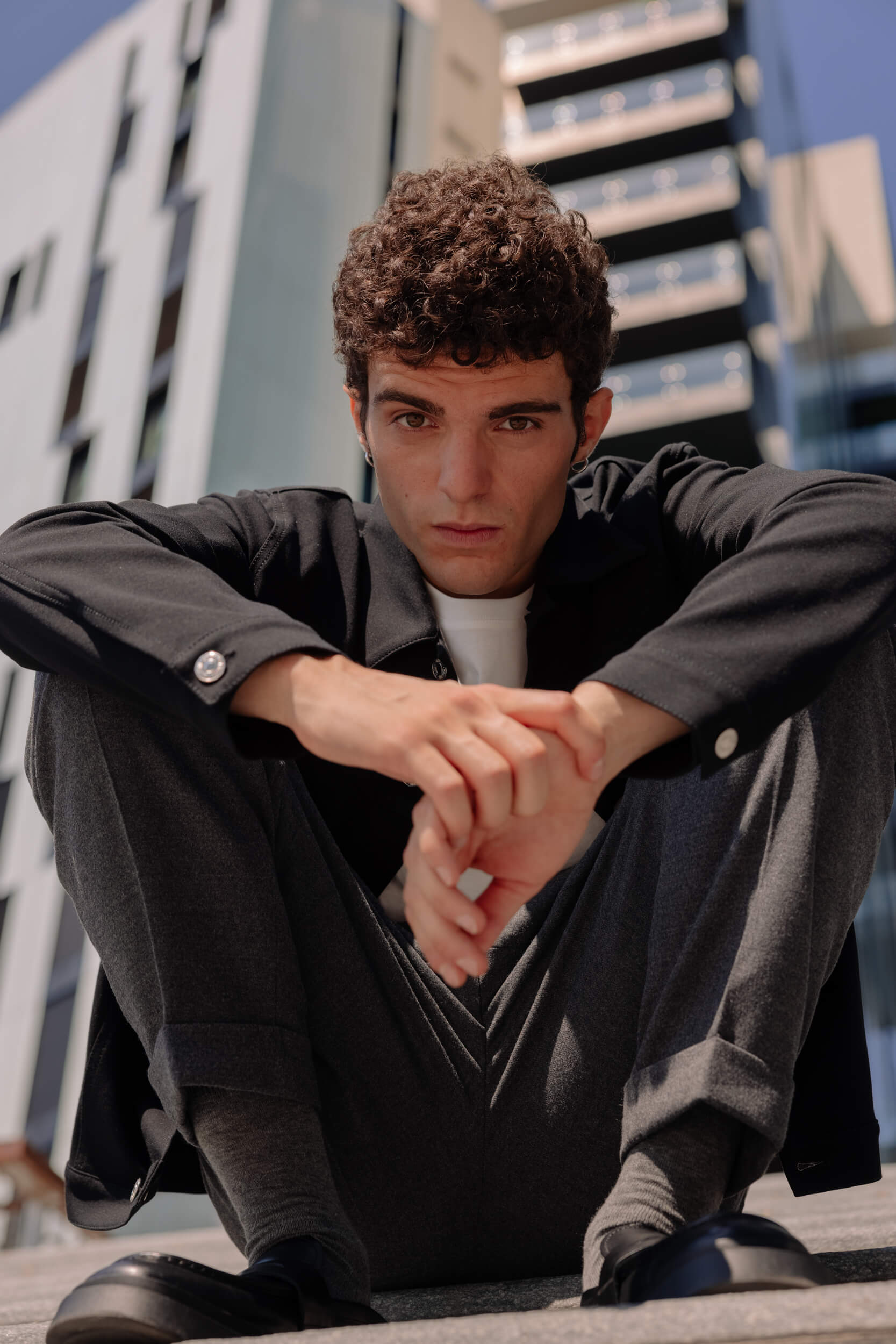 What's your favorite comedy show and who's a comedian you particularly admire?
I don't have a favorite comedy show. My favorite comedian is Louis CK, no one makes me laugh as he does. In Italy, I've always loved our excellent monologuists like Bisio and Albanese.
If you could go out to dinner with three people from the past, present, or future, who would you choose?
Elon Musk, Bill Gates, and Jeffrey Bezos. If one of them accidentally likes me, I've won. Otherwise, I would not pay the bill.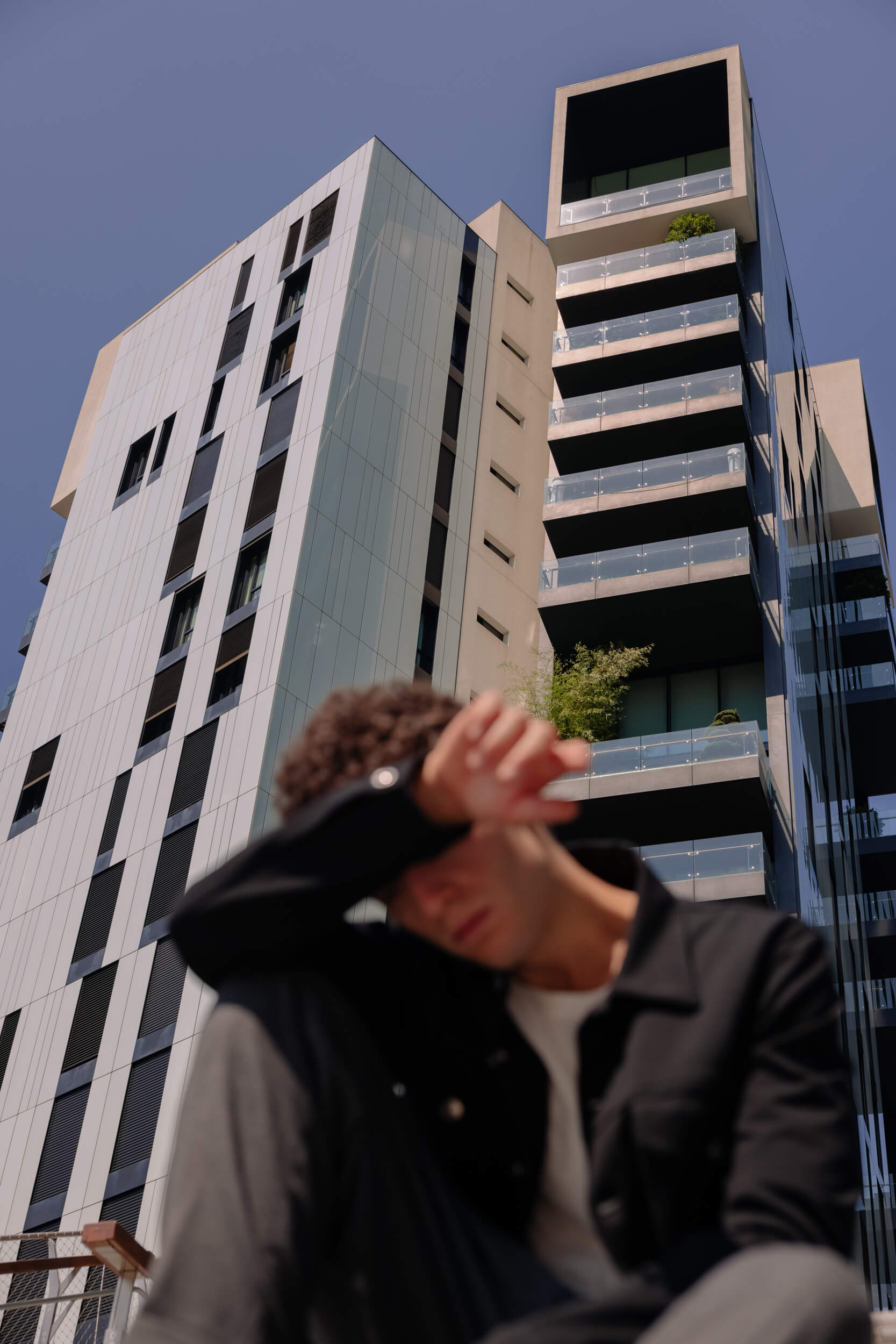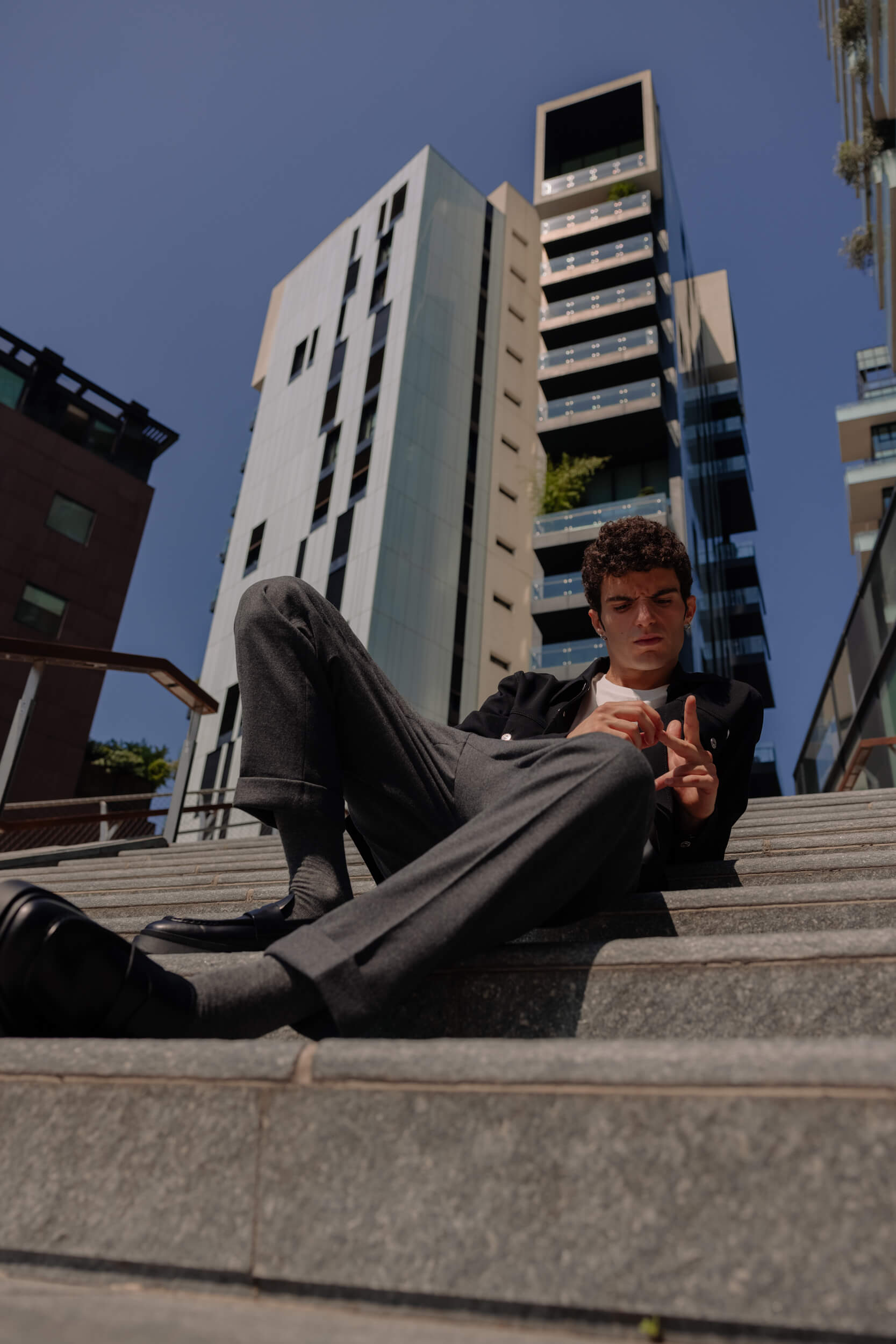 Your latest binge-watch?
"The Kominsky Method".
The comedy sketch/monologue you cherish the best memory of?
There are many. I'll choose "La Subaru Baracca" by the comic trio Aldo, Giovanni and Giacomo because I used to be obsessed with it as a kid.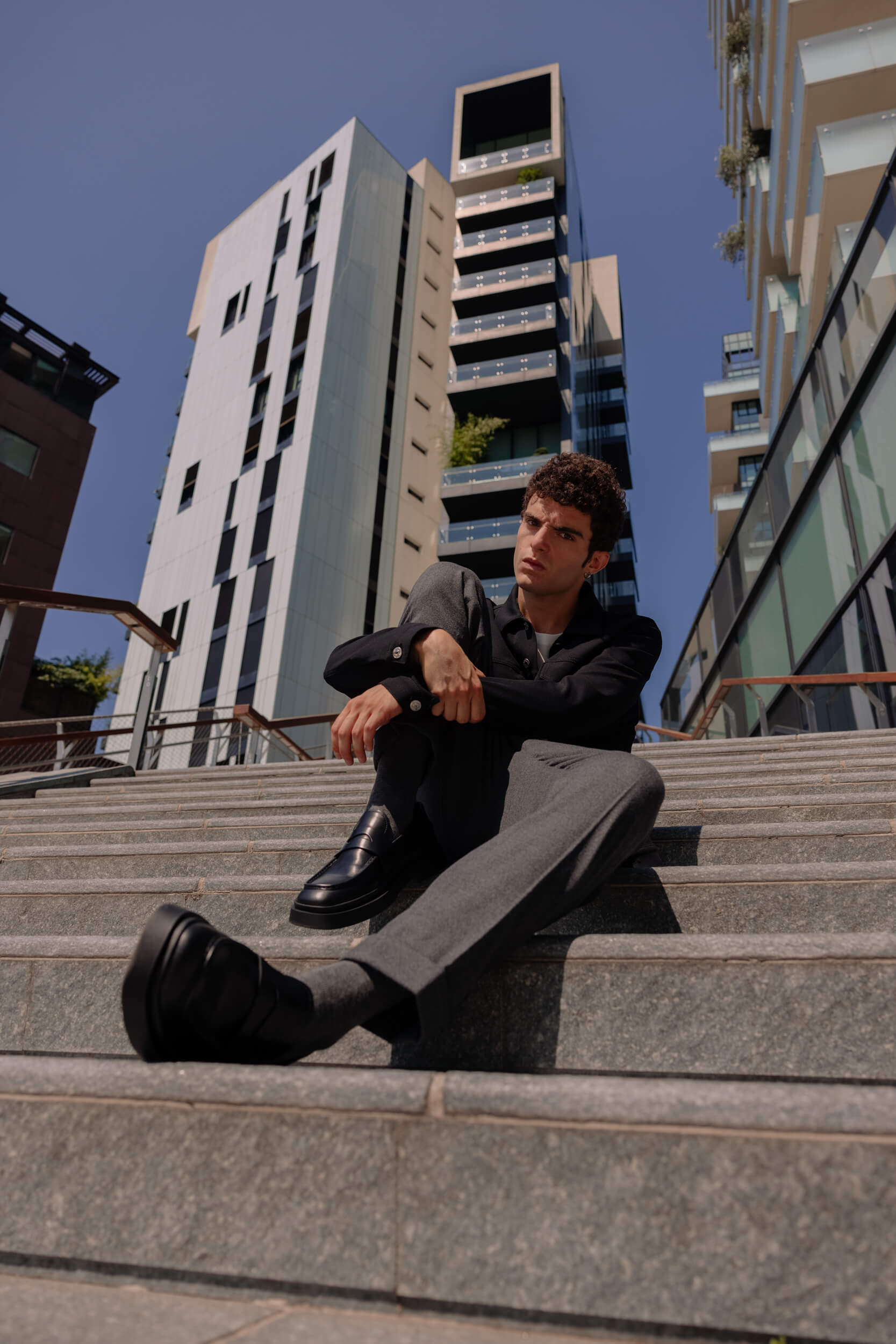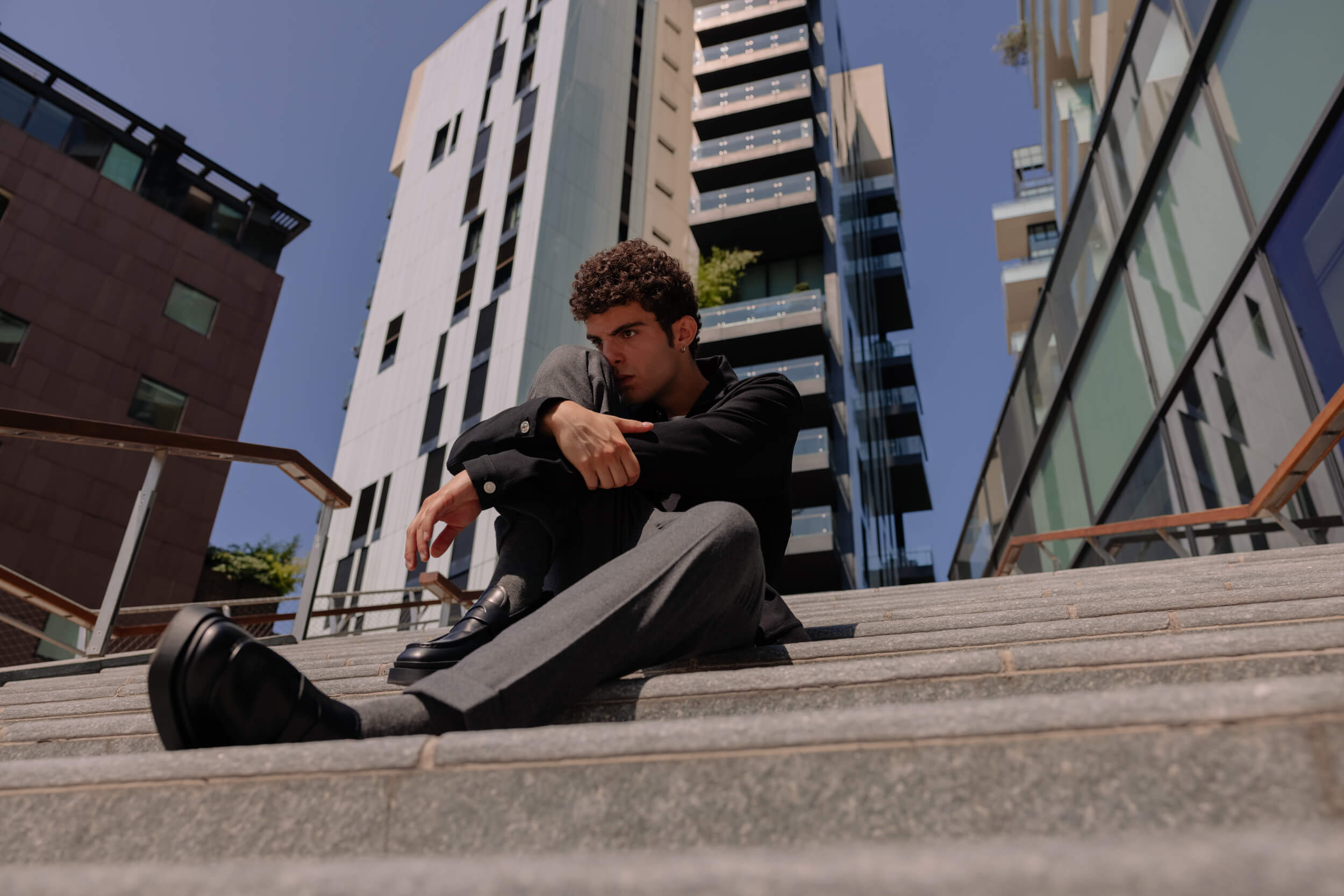 An epic fail on set or on stage?
There are many. More on stage than on set. Or, to put it better, on the set you can easily make amends by asking for another take, while on stage if you mess it up, you've messed it up.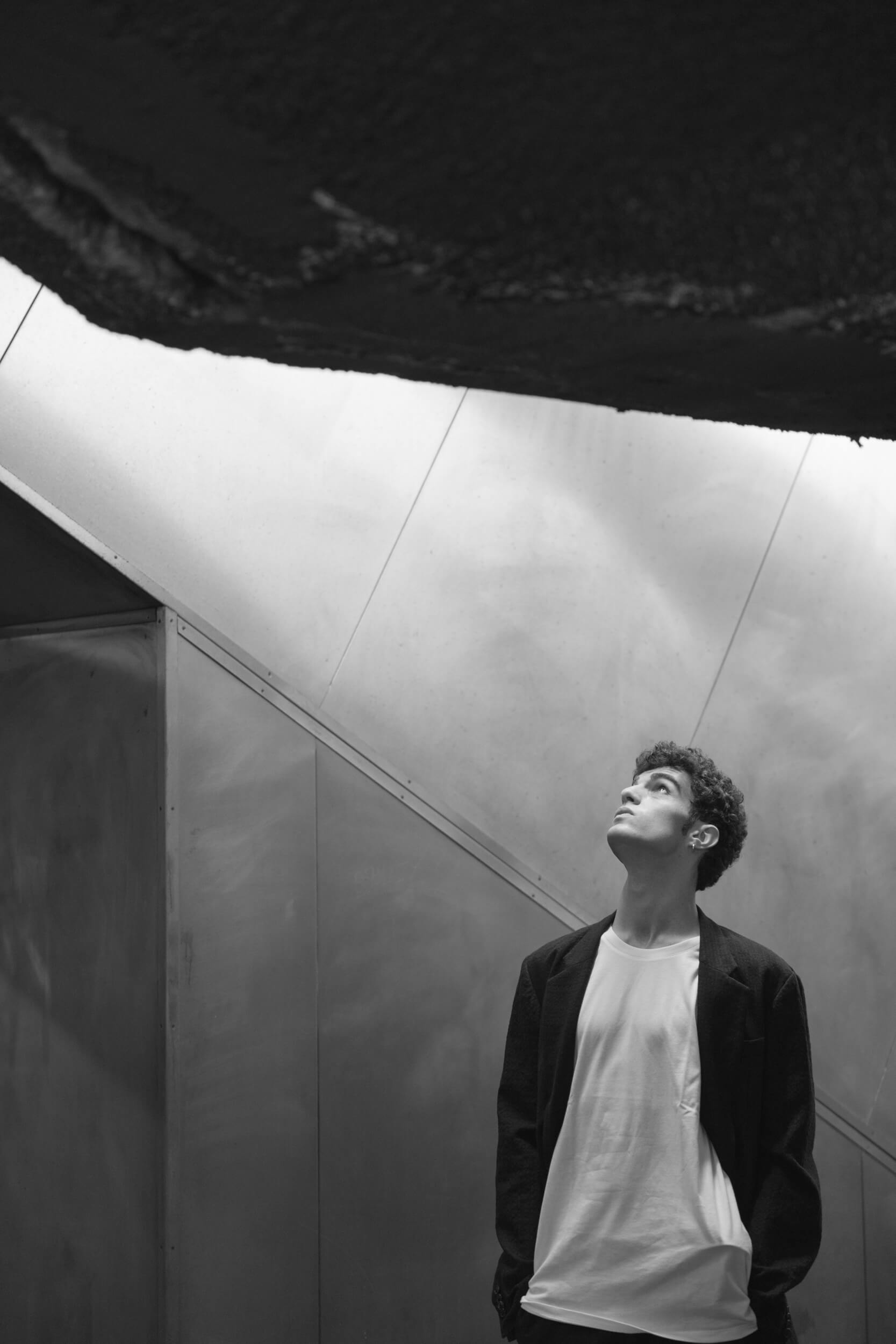 "On stage, if you mess it up, you've messed it up."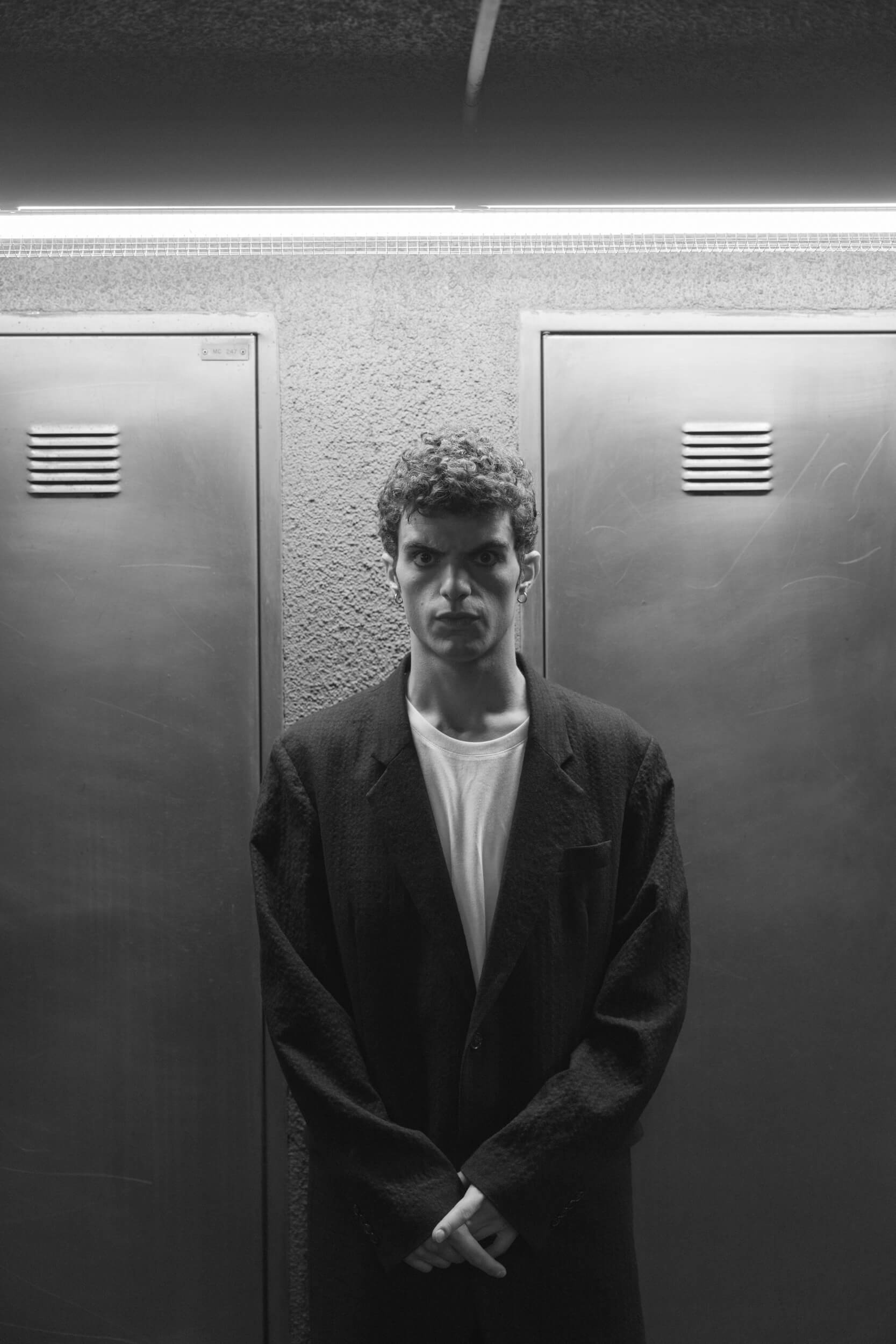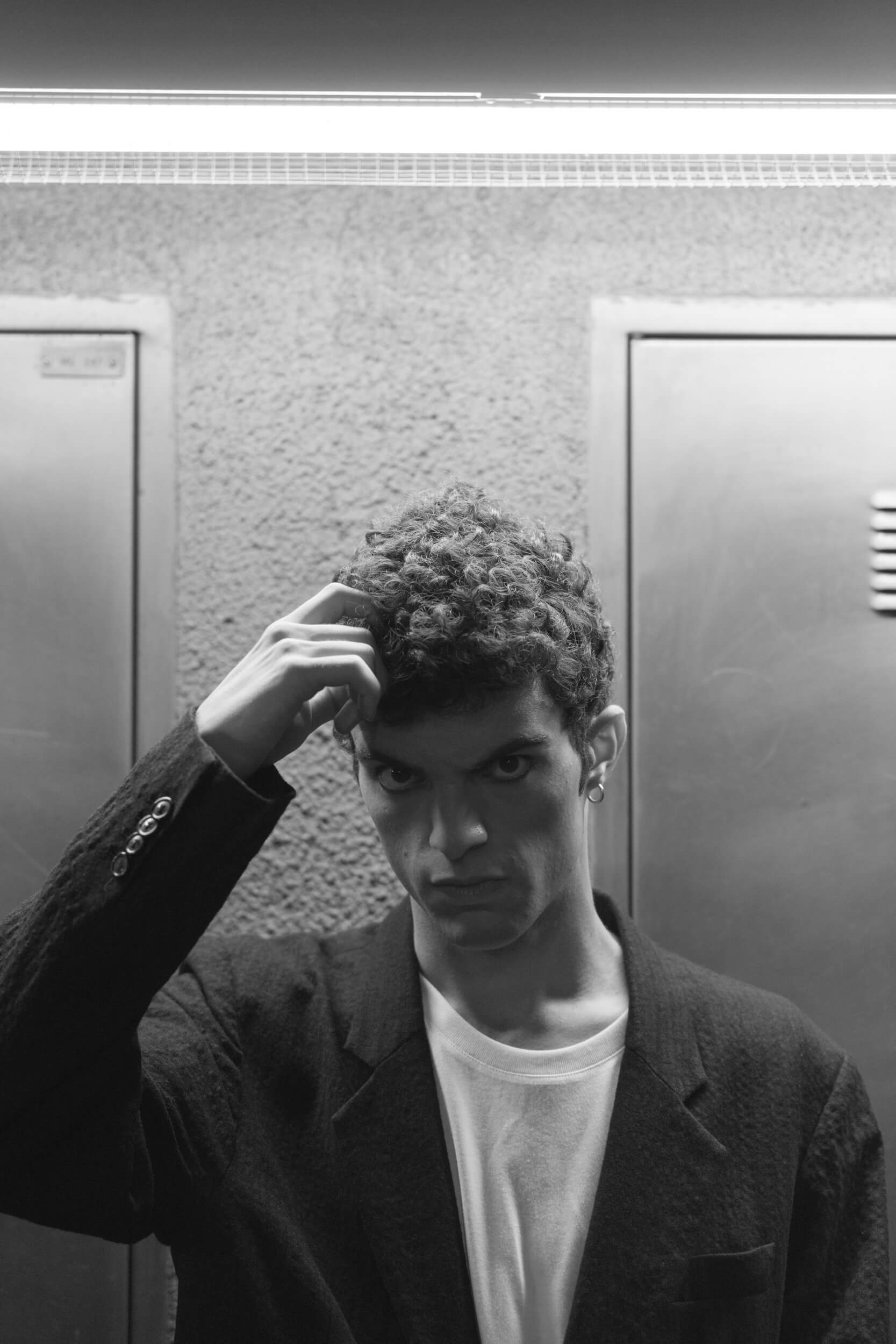 What are you afraid of?
I'm afraid of getting bored of this job.
I love it so much that if I outgrew this passion, I would feel so emptied out.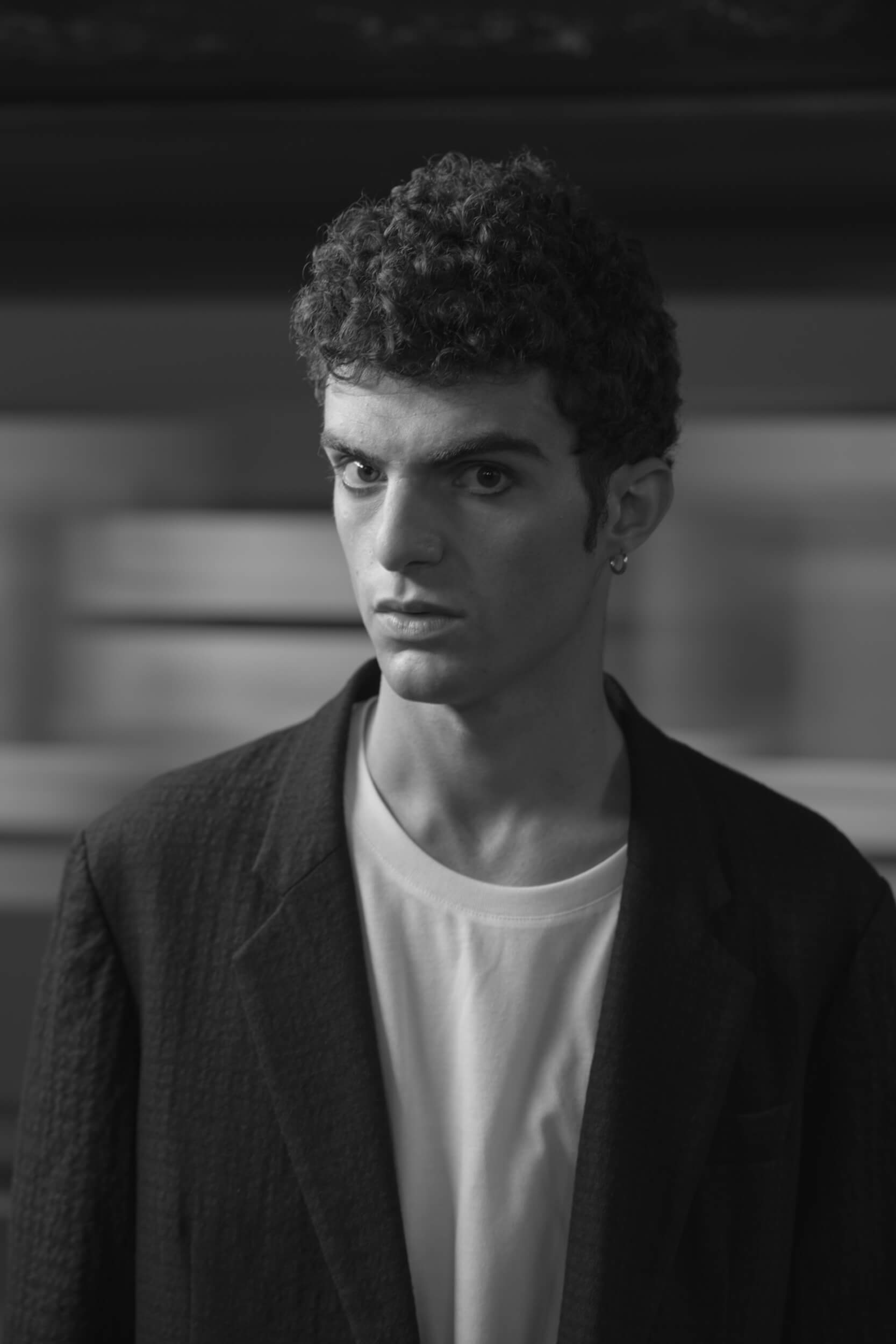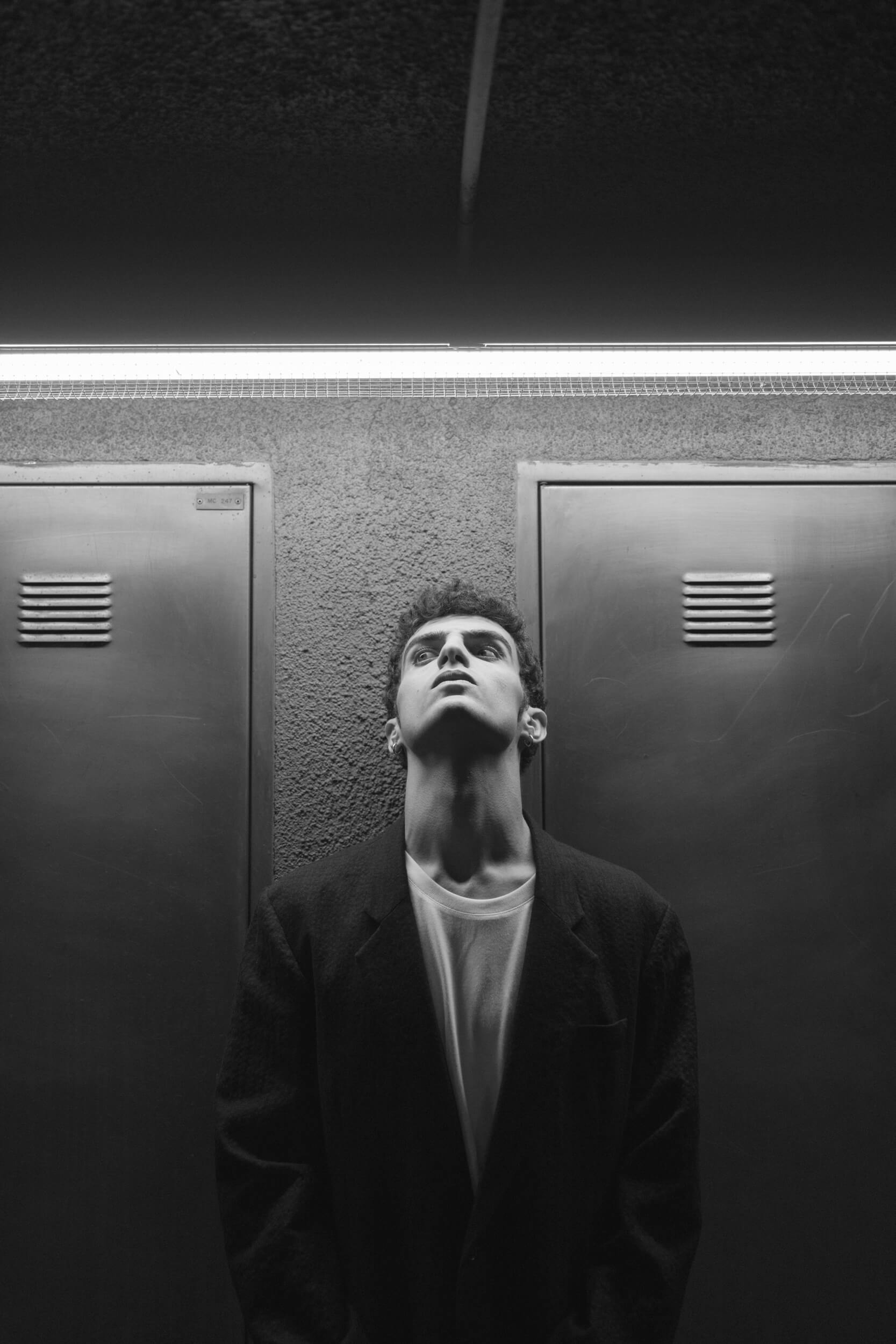 Your biggest act of rebellion?
When I was 13 and I decided to quit church and stop going to masses, against my parents' will. From that moment on, I started questioning so many things.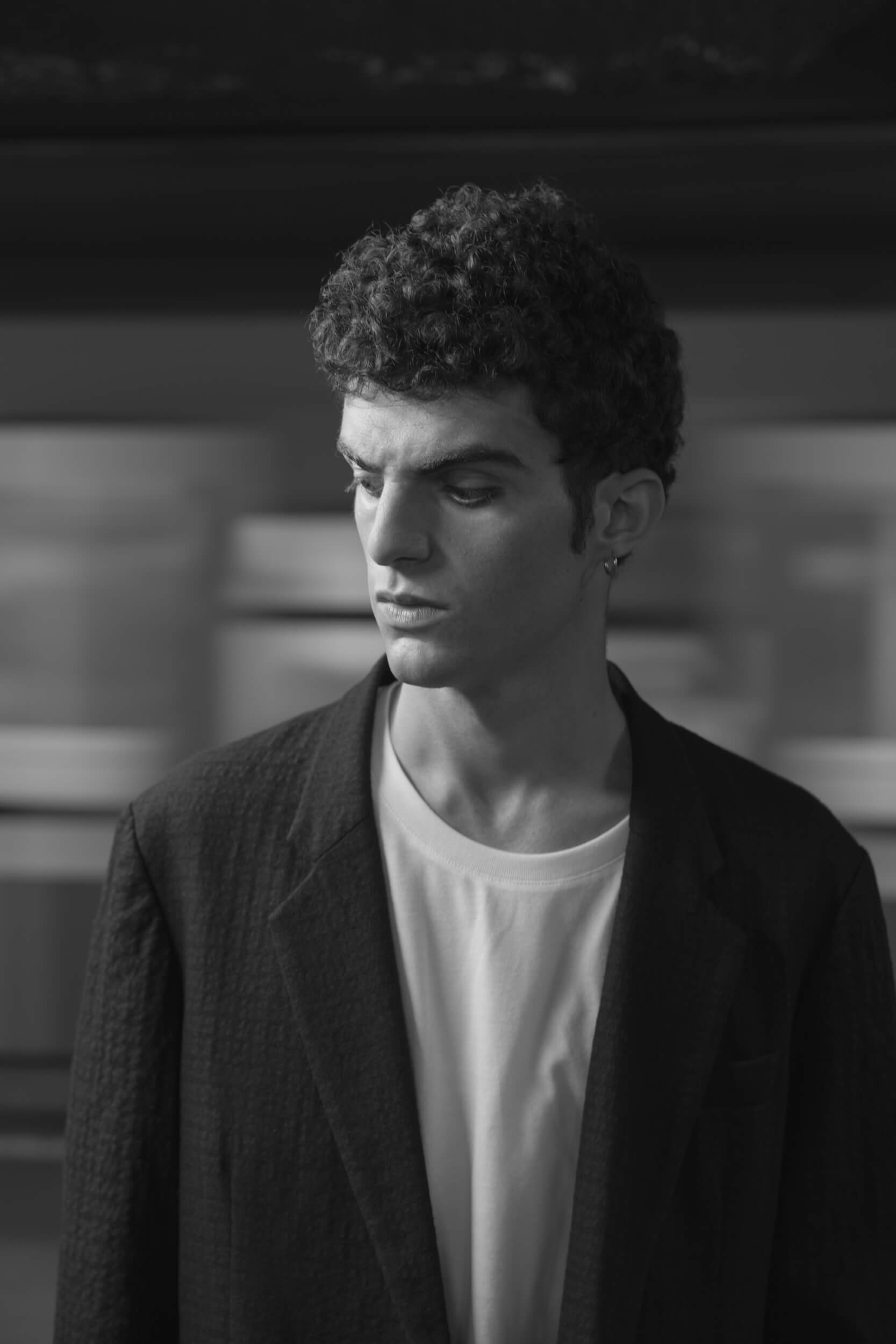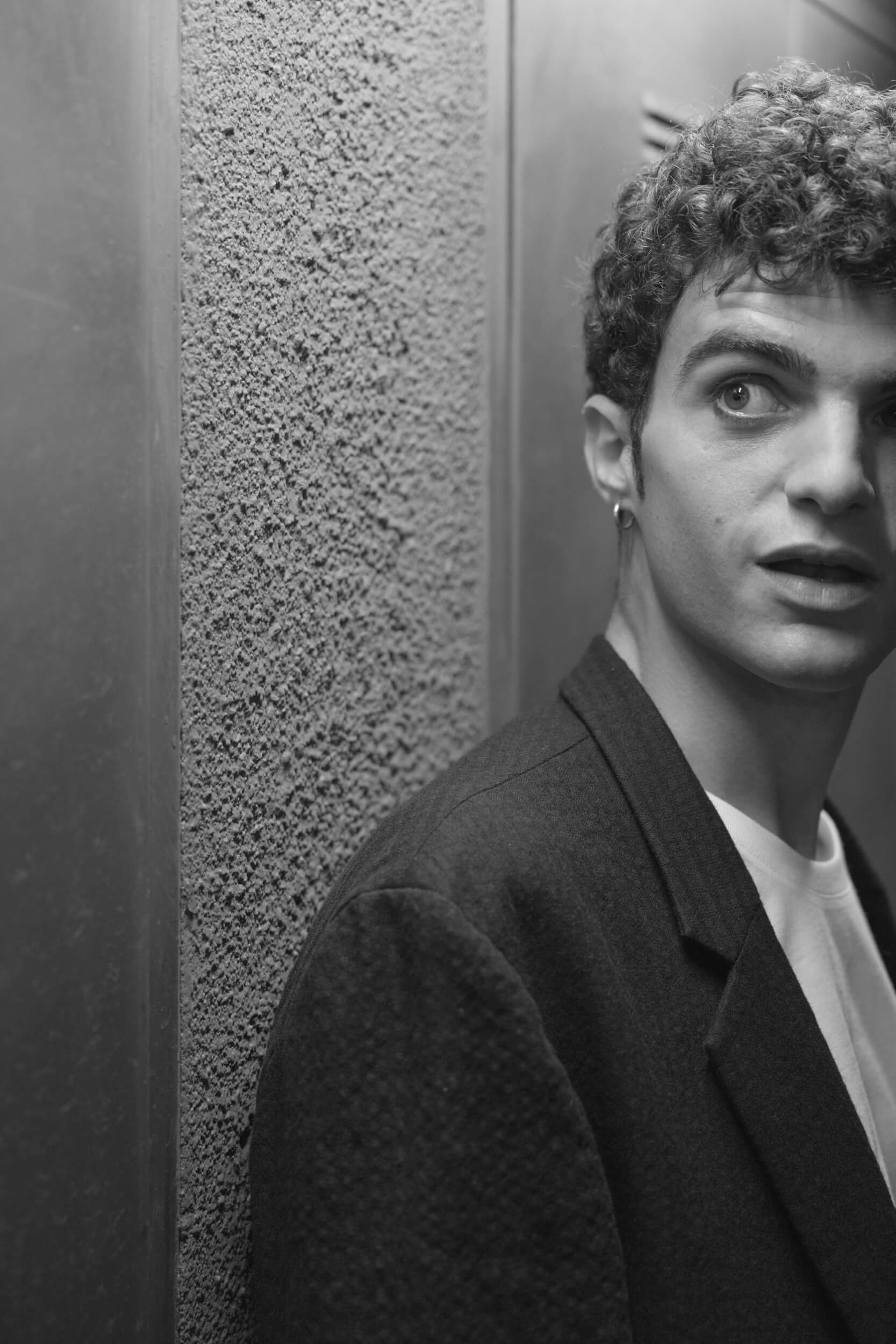 What does it mean to you to feel comfortable in your own skin?
I think it means to feel good about who you are. It's a total acceptance on which you spend all your life working.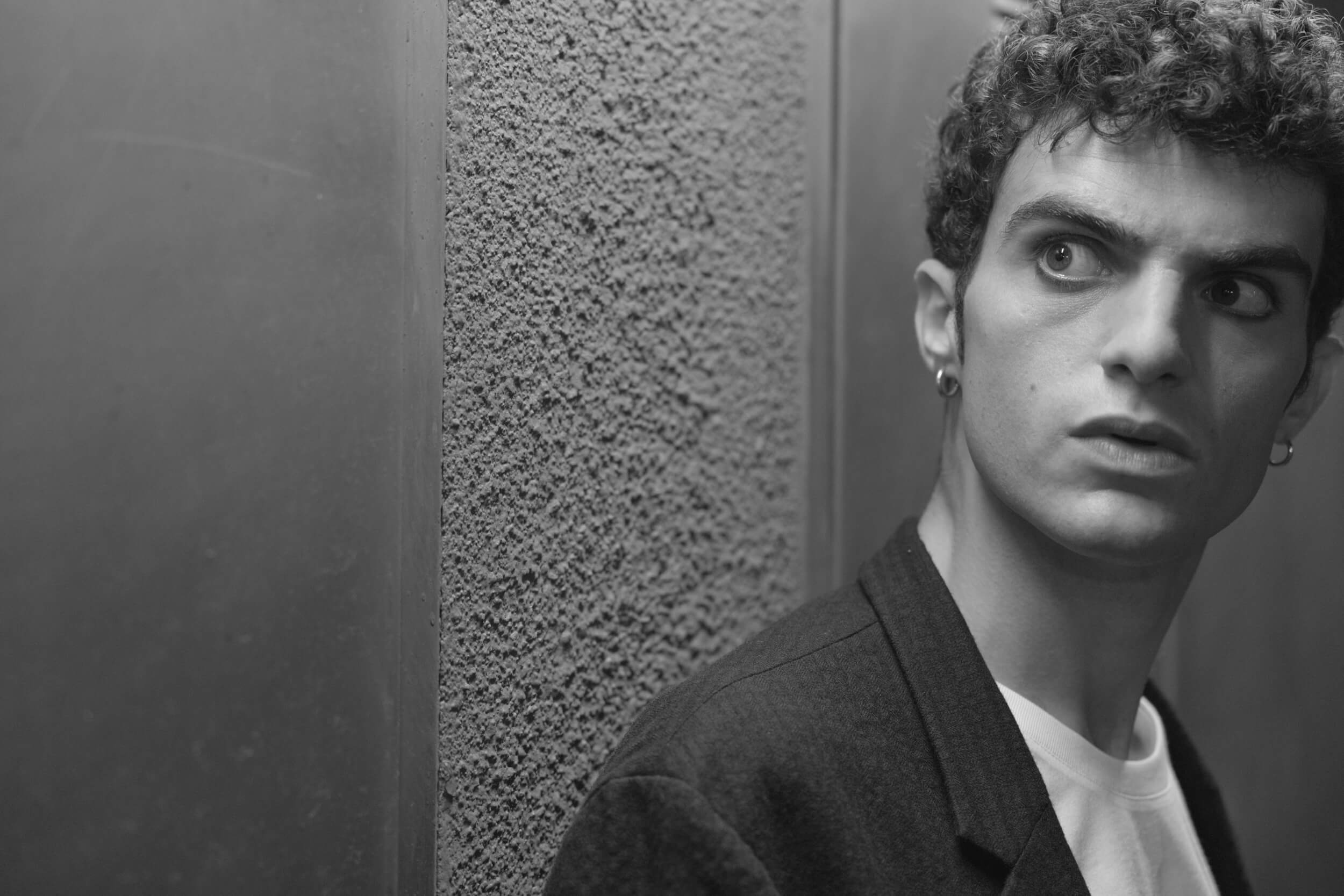 Obviously, you can easily make other people laugh, but what is the latest person or thing that has made you laugh?
A dog on the train this morning. Animals are what make me laugh the most.
What's your happy place?
I'd say the theater, not the stage, the theater, precisely. Going to the theater to see nice shows fills me with joy more than anything else.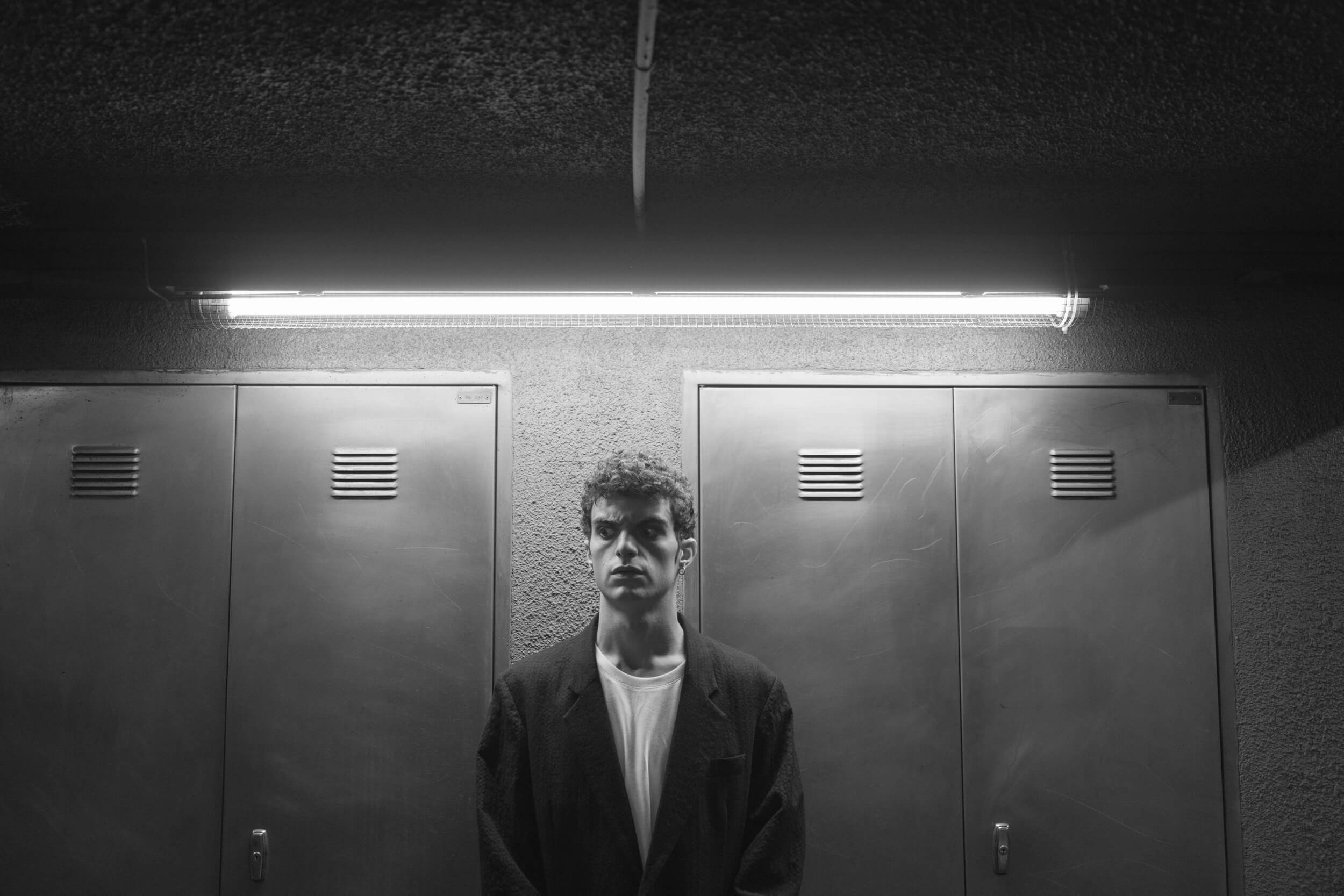 Photos & Video by Johnny Carrano.
Grooming by Sofia Caspani. 
Styling by Federica Mele.
Thanks to
PR Talent Agency
Andreas Mercante
Edoardo Andrini
LOOK 1
Jacket and Wide-leg Shorts: Desa 1972
T-shirt: Grifoni
Boots: Vagabond
LOOK 2
Jacket: Grifoni
T-shirt: Uniqlo
Trousers: Grifoni
Shoes: Vagabond
LOOK 3
Jacket: Grifoni
T-shirt: Uniqlo
Trousers: Grifoni
Shoes: Vagabond