The cinema industry is a magical universe, but even more magical is the world outside of it, that is the community of film lovers. These words came from the soul of Cynthia Erivo, this year a Golden Globe, SAG Award, and Critics' Choice Television Award nominee for the Best Performance in a Limited Series Made for Television for her dynamic performance as Aretha Franklin in the series "Genius: Aretha." And her words are always as valid as ever – what could feel better than realizing the existence of people who share the same values and passions as you?
Would she want to have a conversation with the characters she might be playing? If yes, it would definitely be a plus to say yes to playing them, but why stop there? Why not be also a producer to create the right space for those creative minds out there that would not have this opportunity if it wasn't for her. Or why not be a singer to create through love, hurt, joy, and pain.
Cynthia is all of this and much more…and remember, half of the "fuck you" of our life is "simply experiencing it."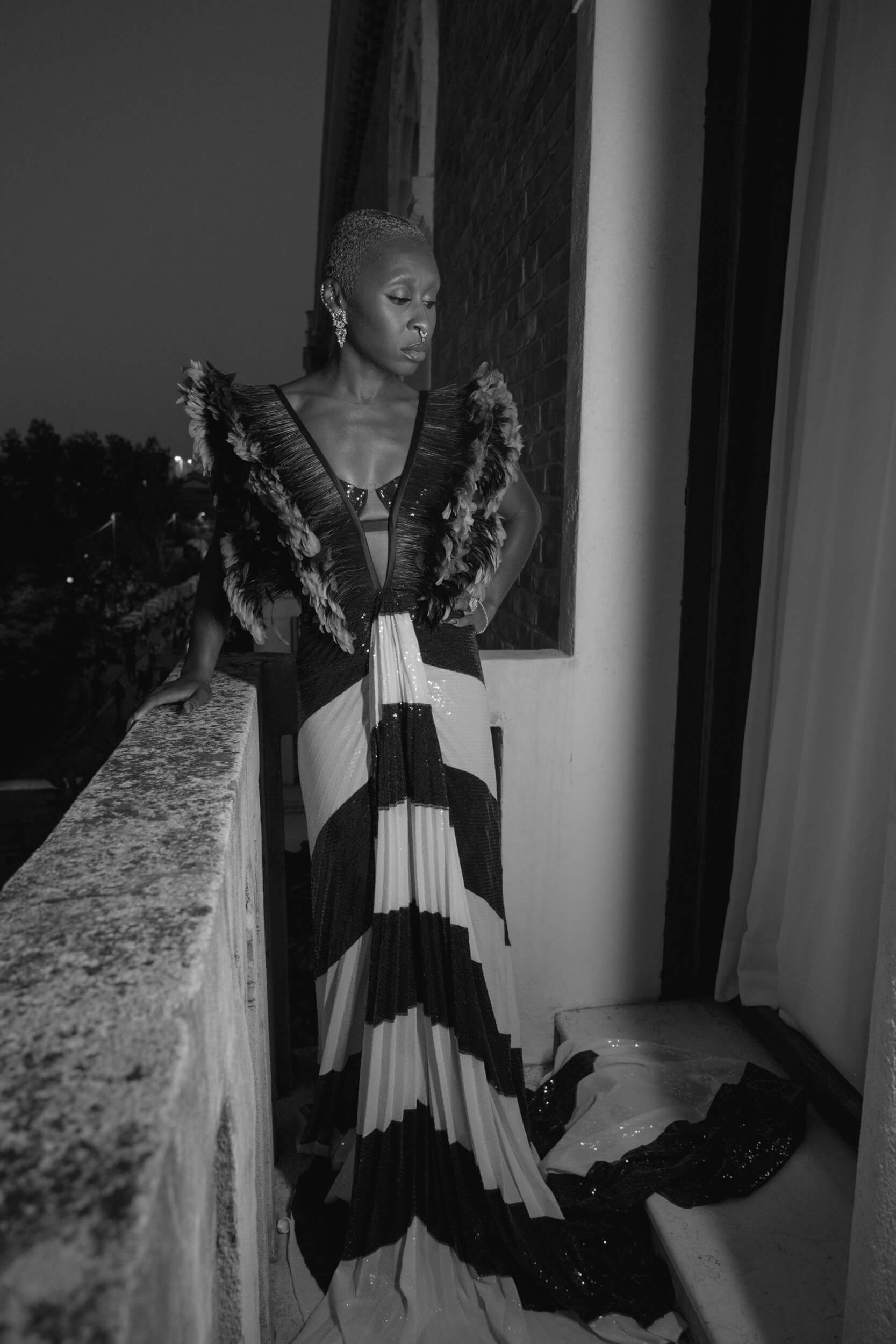 How was your experience as a juror at the Venice Film Festival?
It was wonderful!! Sharing space with brilliant people who love film just as much as I do in the magical place that is Italy, was enthralling. Every single one of us was passionate about the art we were experiencing, tears and laughter, heightened emotions, and friendship.
What surprised you the most during the Festival?
How many people outside of the film industry came to watch the films. How lovely to know that there really is a world outside of the one I know well full of people just as excited by film as I am.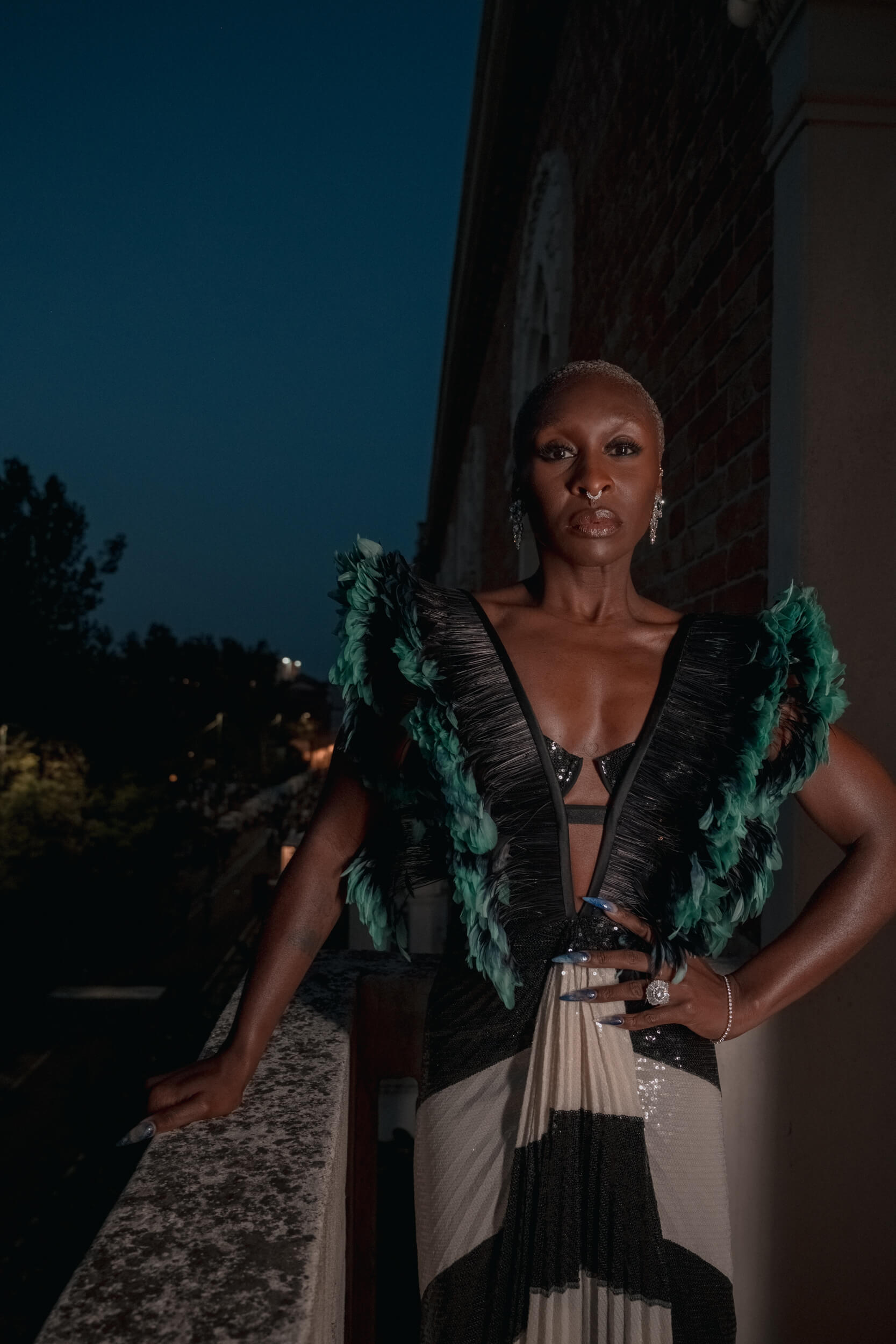 "…tears and laughter, heightened emotions, and friendship."
What's your earliest cinema memory?
I went to the cinema with my godmother and she took me to see a Disney Animation.
What makes you say "yes" to a project?
What makes me say yes to a project, is whether or not I have met the character, or if I'd want to have a conversation with them. Am I interested in the person I might play?
How much of Cynthia is there in the characters you play?
Sometimes there is a lot of me sometimes there is very little, it all depends on what is right for the character.
You have a lot of projects in the pipeline also as a producer. What is the beauty of being a producer for you?
I love having the opportunity to create space for other creatives who otherwise wouldn't have the opportunity.
Your must have on set?
Herbal tea and a thermos cup to keep it warm.
Have you ever felt – or do you ever feel – lonely? How did you process loneliness in the past and how do you process it now?
Absolutely!! Change can be lonely, but I am lucky enough to have incredible friends and family and an amazing therapist.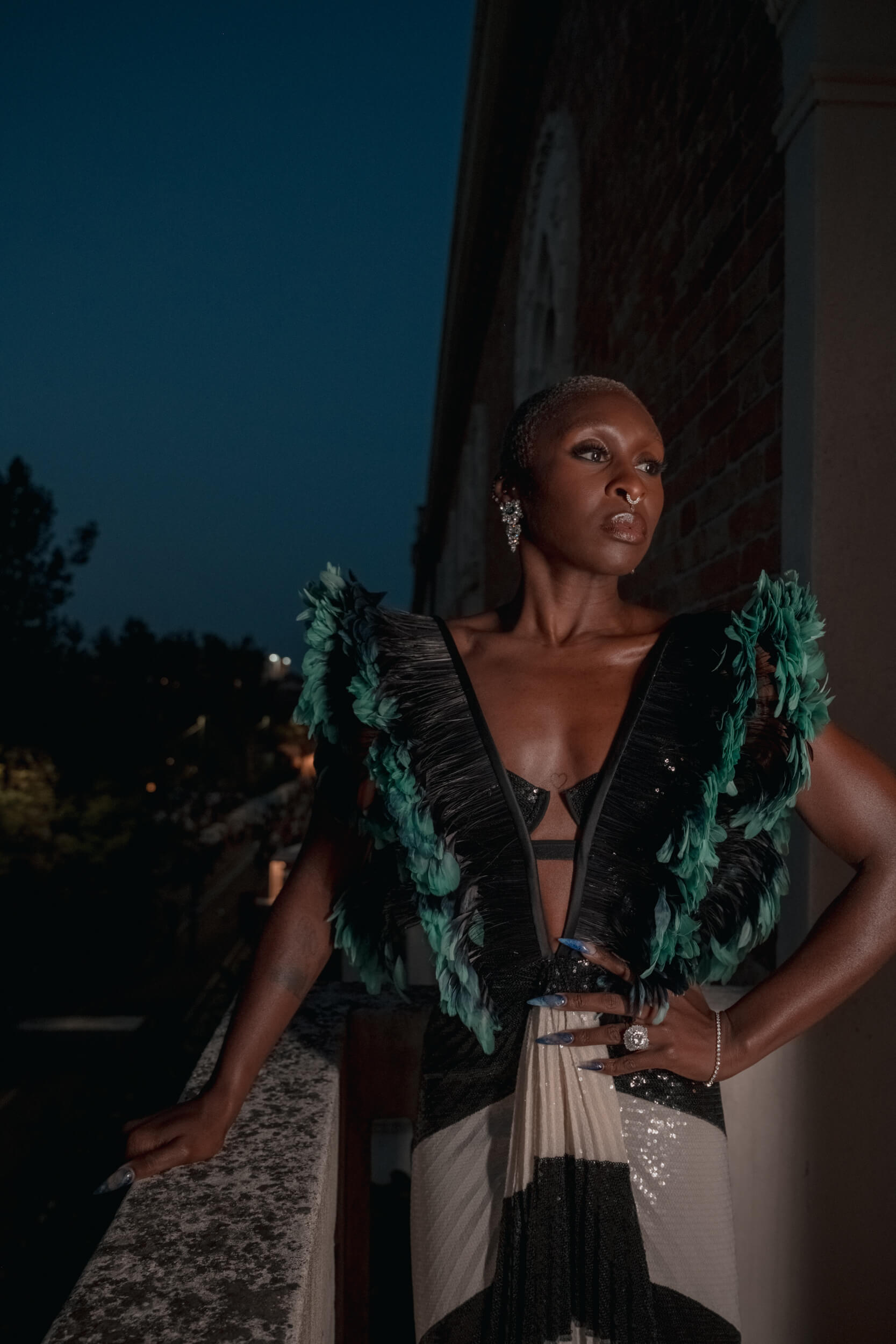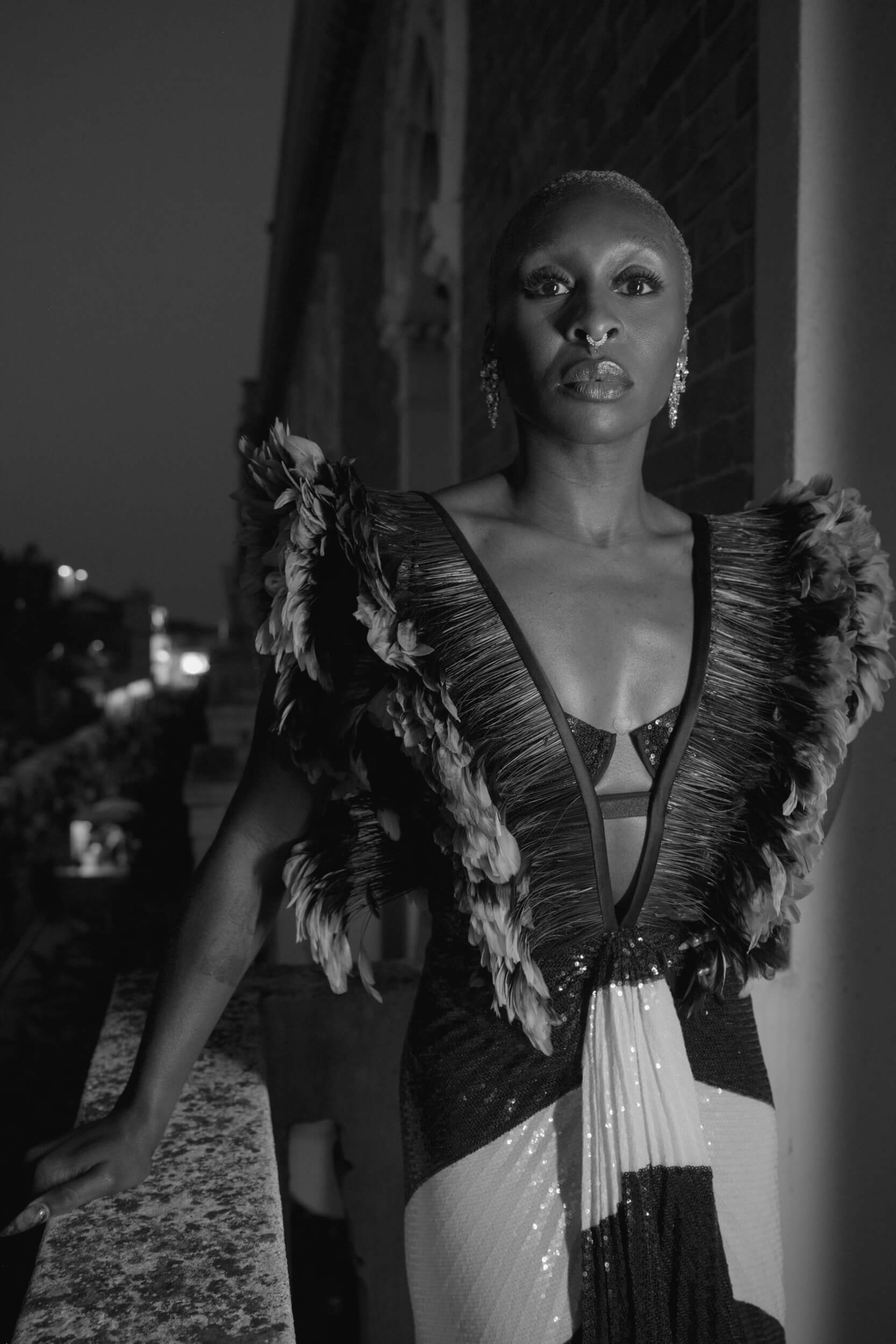 "Ch.1 Vs. 1". What is the inspiration behind your new album?
My experiences, the people I love, hurt, pain, joy. Life.
What was your personal process in bringing it to life?
I was lucky enough to have amazing people to collaborate with, many writing sessions and recording sessions and therapy sessions and conversations.
What's a song that describes this very moment of your life?
"Glowing Up."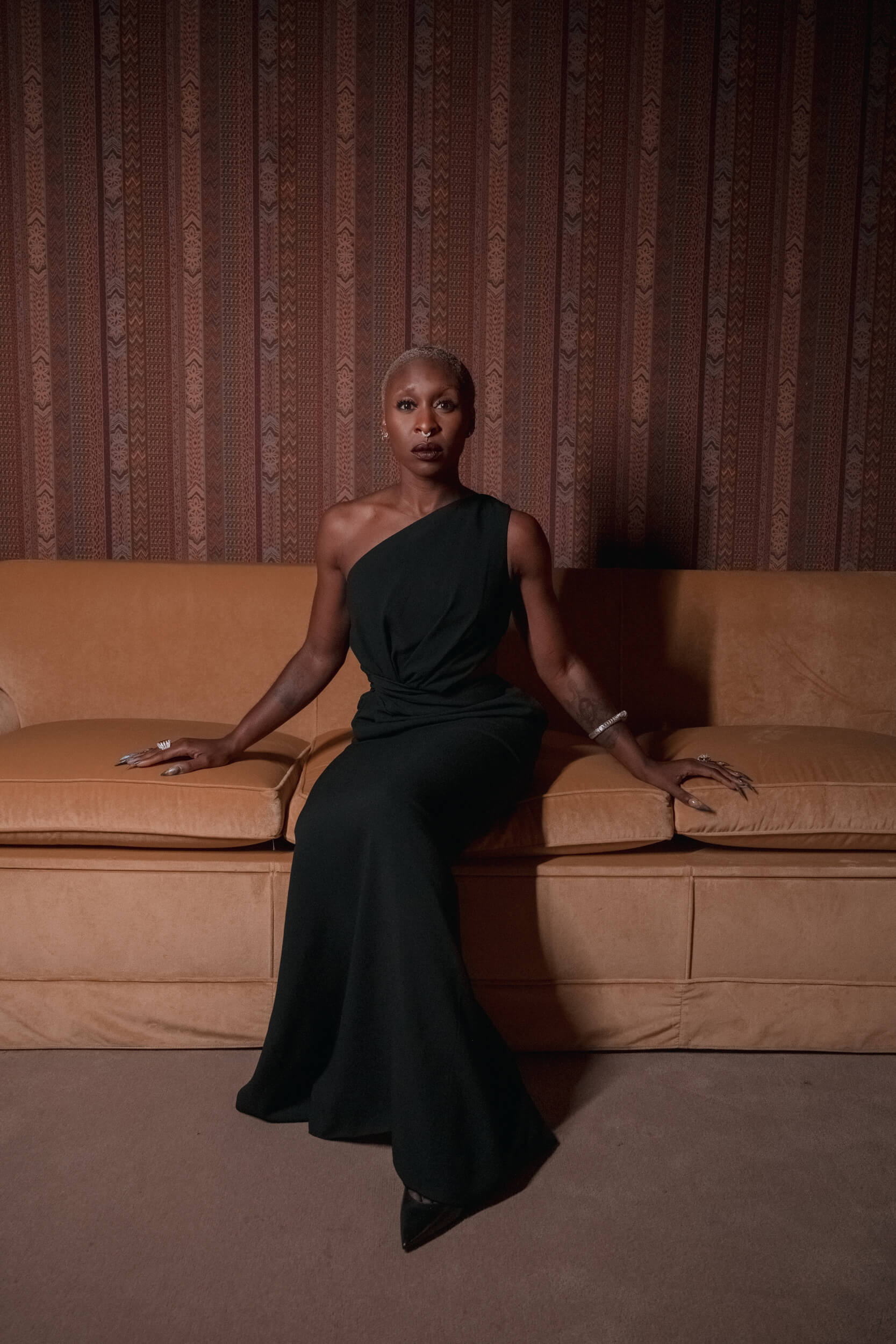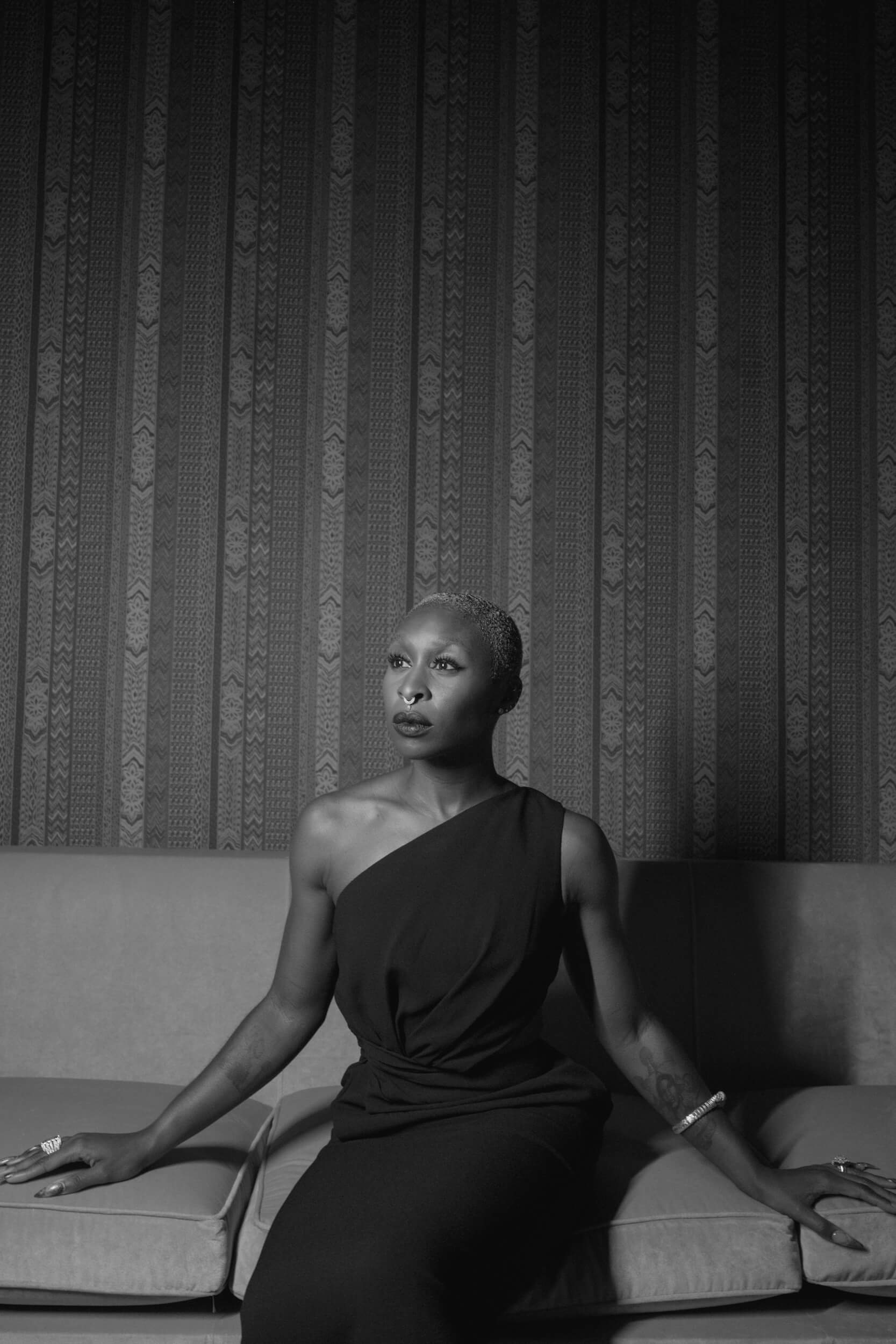 The book on your nightstand right now?
"The Water Dancer" and the Steve Jobs Autobiography.
What is the bravest thing you have ever done?
Left the United Kingdom to move to the United States.
What's your happy place?
Home with people I love, singing on stage.
The best and most significant "fuck you" of your life, so far? 
I've had a few, but I'll keep it to myself because half of the "fuck you" is simply experiencing it.