Giving life to emotions through jewelry design: this is what Corina does with her brand of high jewelry, Stéfère. Her unique pieces have been spotted on the most important red carpets, but Corina does not forget her origins, the sincere passion for her work and the importance of sensitivity and sharing values with other people, even through jewelry. In our interview, she told us about this and her more iconic pieces!
What led you into jewelry design and how does your personal style influencee your design choices?
__________
Since I was very young, I had a passion for design and have always admired the beautiful things that surround me. Even as a child, I was very creative, crafty, and always loved to make things. My favorite aspect of the whole design process is coming up with an idea and actually creating it. Music and art are both hugely important to me. I have always found particular joy in jewels and have been endlessly fascinated by marvelously-colored gems of every kind. I feel especially blessed for being able to turn my passion into my profession.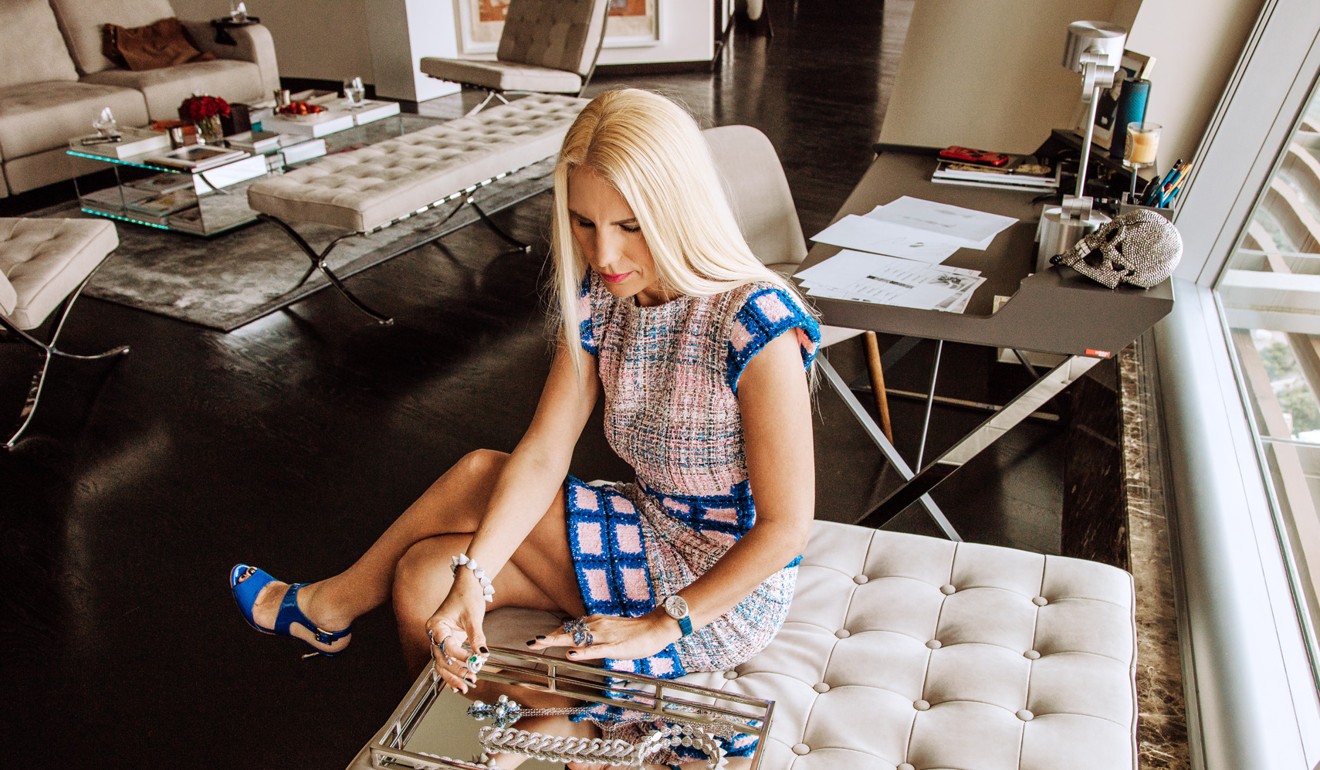 Tell us about your brand: why is it called Stéfère and what inspires you the most?
__________
Stéfère is a Paris-based jewelry brand established in 2007 that is known for creating innovative designs that cater to both feminine elegance as well as avant-garde. The brand offers vibrant contemporary jewels with a nod to rock-and-roll glam, featuring floral, snake, star and skull motifs. Although it has only been in business for 12 years, the brand has paved its way to make a presence in the best stores of the world – Lane Crawford in Hong Kong, Saks in the US and Maxfield. Stéfère is doing more than just jewelry, it is breaking the conventional image of what jewelry should be like and how it should be worn.
My former partner and best friend, Stephanie, named the brand using her initials. When I joined Stéfère in 2009, she asked me to change the name or to add mine, but I liked it the way it was, and I wanted to keep it like that. Even when I took over the company in 2014, I never thought of changing the name. Stephanie and I are still best friends.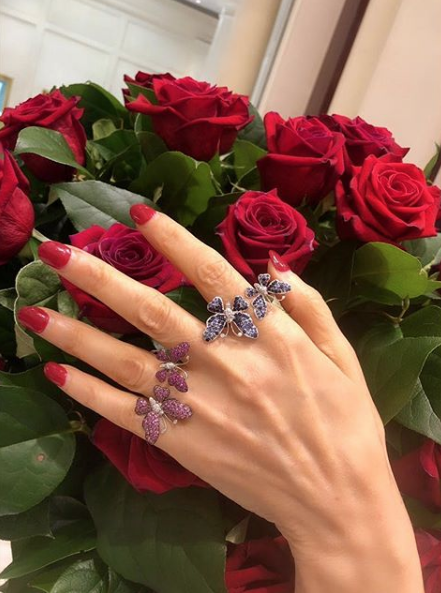 My inspiration comes largely from my personal take on people, landscapes and objects around me. I get inspiration from traveling in different countries, inevitably exposing me to different cultures, insights, aromas… My son is also a main source of inspiration. He is only 13 years old and always offers me an entirely fresh perspective on things. My state of mind at any given point also hugely influences my creativity. I am a very sensitive person and find myself deeply affected by misery and poverty. Life is not just about five-star hotels and luxury living.
Your jewelry has been spotted a lot on the most important red carpets: who are some of the most memorable celebrity clients you have worked with and why?
__________
I enjoy working with each and every celebrity client. I am particularly proud of my recent collaboration with Cardi B and Thom Browne for the Met Gala. Working with such talented people is remarkable on its own, but the most memorable part of the entire experience was that we came up with the wildest imagination for jewels, and we made it into a reality, despite the time constraint. The end result was simply stunning – for once, rubies are not just some expensive stones, they deliver a message, they challenge the status quo, they express emotions. Being able to bring the rubies to life on such a big artist is a huge achievement for me, and it made me very proud. 
Having new breakthroughs in jewelry design doesn't make me forget about my beginnings. I still remember clearly the skull earrings I designed at the start of my career. It wasn't just a project, it was a journey. I had to make big changes to the earrings over and over again to make them wearable. But hard work pays off. It felt incredible when I saw Lady Gaga wearing them.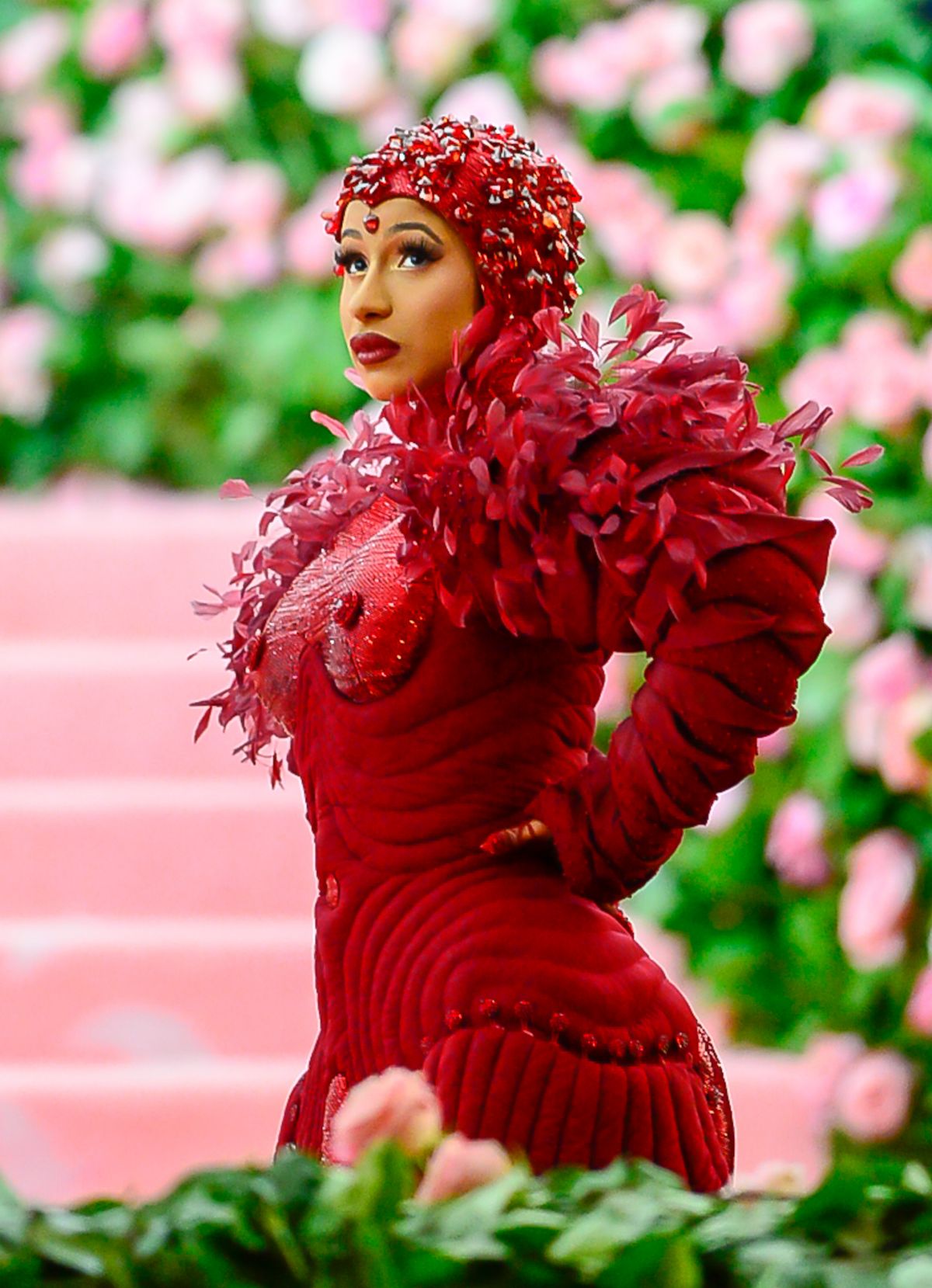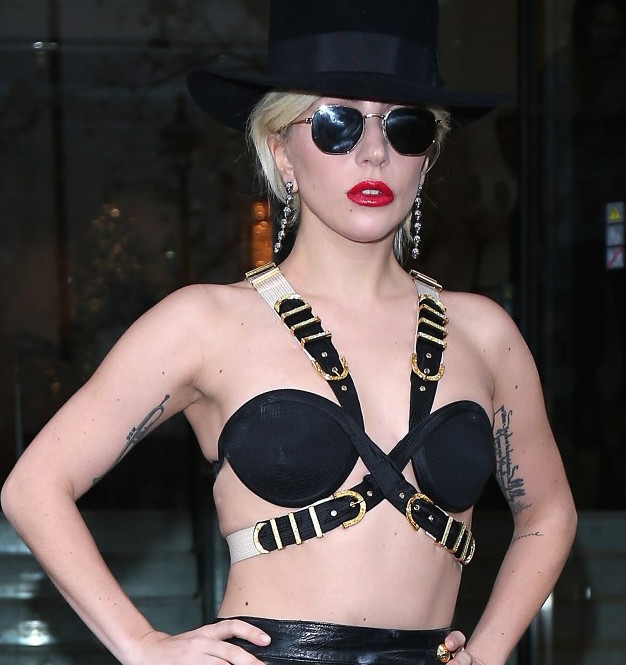 "My inspiration comes largely from my personal take on people, landscapes and objects around me."
Which piece of jewelry you are particularly proud of?
__________
I would say I love my collections equally. They are all my brain-child. But I take pride in the convertible rings and my Aurore collection a little more than the rest of my designs. The convertible rings are coiled sculptural rings that can be worn on one finger, or across two fingers. The Aurore collection was an instant hit and continues to be the most popular and successful piece of Stéfère. And another piece is my first big snake ring of course; it feels wrong not to mention my beloved ring.
A piece of jewelry that cannot be missing from a jewelry box in your opinion?
_________
I believe that in every jewelry box there should be many pieces to choose from to mix and match with. But that is just me. I cannot say for everyone. A jewelry box is a very personal space. If I have to name just one, I would say my big snake ring that I wear all the time.
Describe your personal style in a few words.
__________
My style is rock-chic extravagant, but seldom eccentric. I love prominent, noticeable items, whether they are clothes, accessories or jewelry. Whatever I wear, it has to make a bold statement. I love any item of jewelry that features a snake motif as it is just so fluid.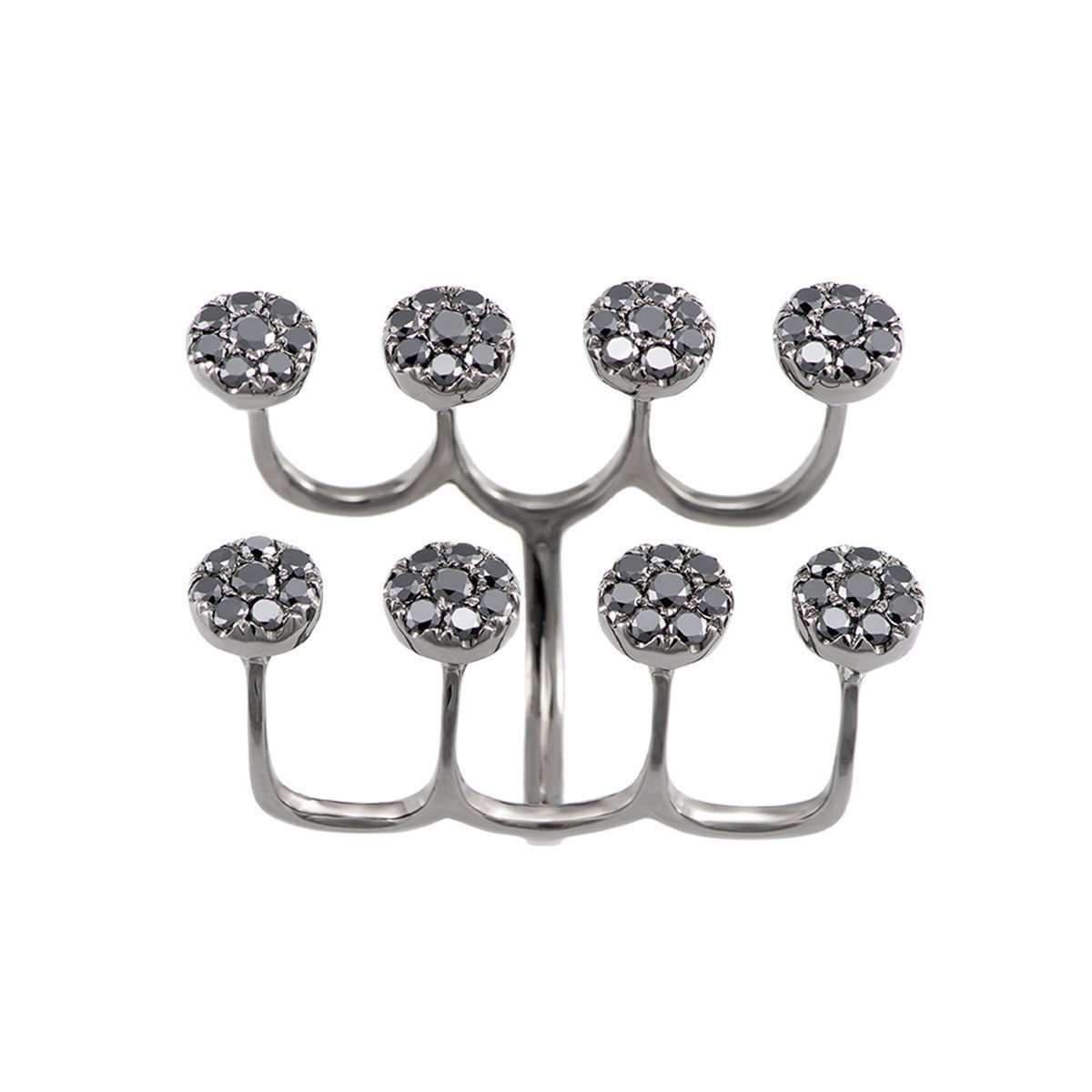 What jewelry would you wear on: normal workday, red carpet, informal events.
__________
I wear a lot of jewelry every day, even just with jeans and t-shirts. You will never see me without accessories. For red carpets, I always wear a big necklace and a big bracelet, which I accessorize with a lot of rings and a big pair of earrings. I mix and match a lot. For informal events, I wear rings mostly, many of them, and earrings.
What's your styling tip when it comes to jewelry?
__________
The way you wear your jewelry is really a reflection of the kind of person you are. While some stones are gorgeous in themselves, it is the person who wears them who truly brings them to life through the force of their own individuality. I think the beauty of my pieces is that they can be mixed together. Even if the style is different, they will work together in the same story. I want my jewelry to make people happy and for them to wear it every day with everything, from jeans to dresses. I don't want them to keep it in the safe. It is made to enjoy.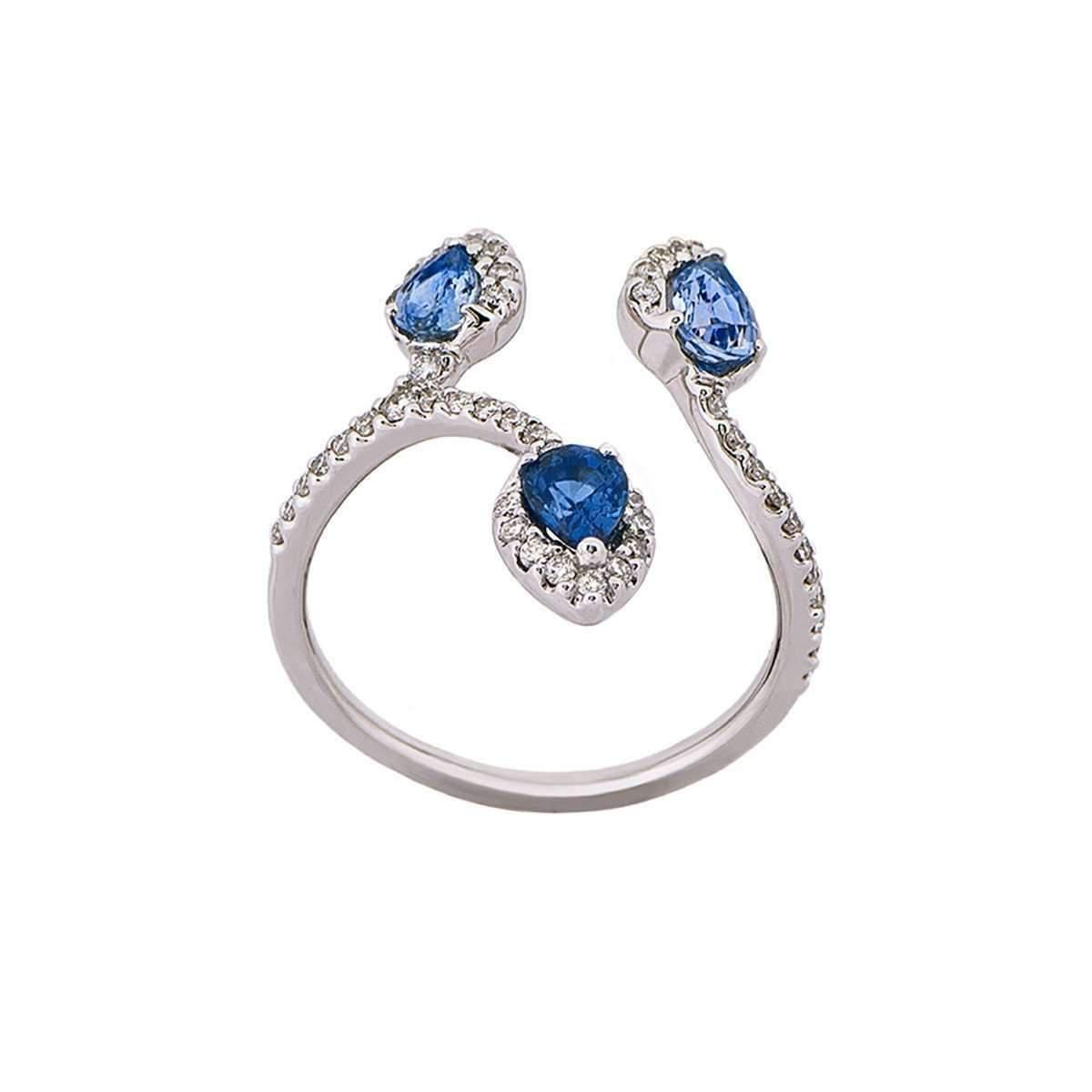 Do you have a female model that inspires you?
__________
I have many female models that inspire me. All the people that get involved to help others in need, they are my role models. They don't always have to be celebrities or well-known people to inspire me, for example, my sister, Doina Mihaila, also my partner at Stéfère, is a big role model to me. Some small acts of kindness by random people would be inspiring enough. If we talk about fashion, I like Anna Dello Russo a lot and Kate Moss. It is not only about style, but a mix of personality, sense of fashion and confidence.
Your book on the nightstand.
__________
"Billion Dollar Whale" by Tom Wright & Bradley Hope.
"

I want my jewelry to make people happy and for them to wear it every day with everything, from jeans to dresses. I don't want them to keep it in the safe. It is made to enjoy."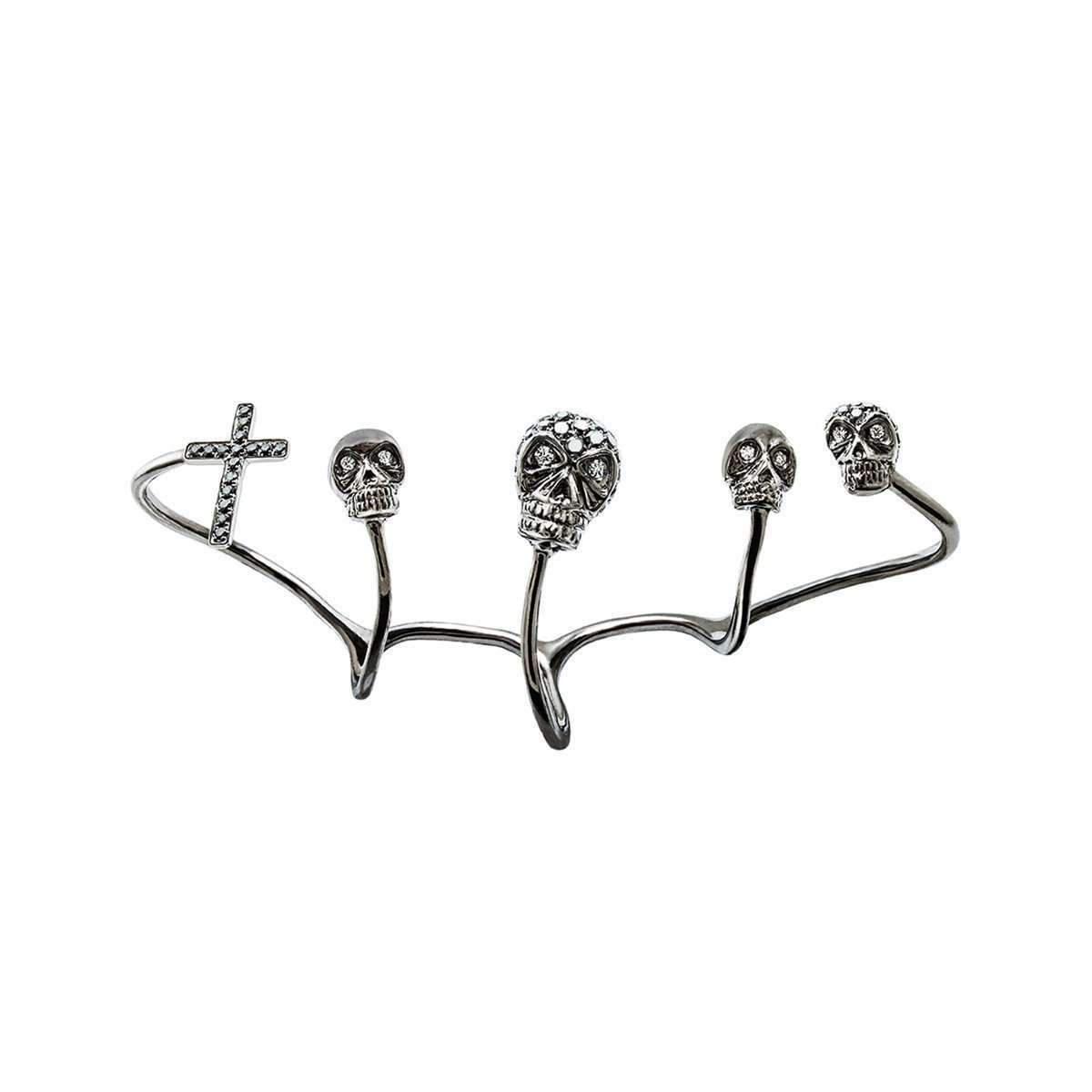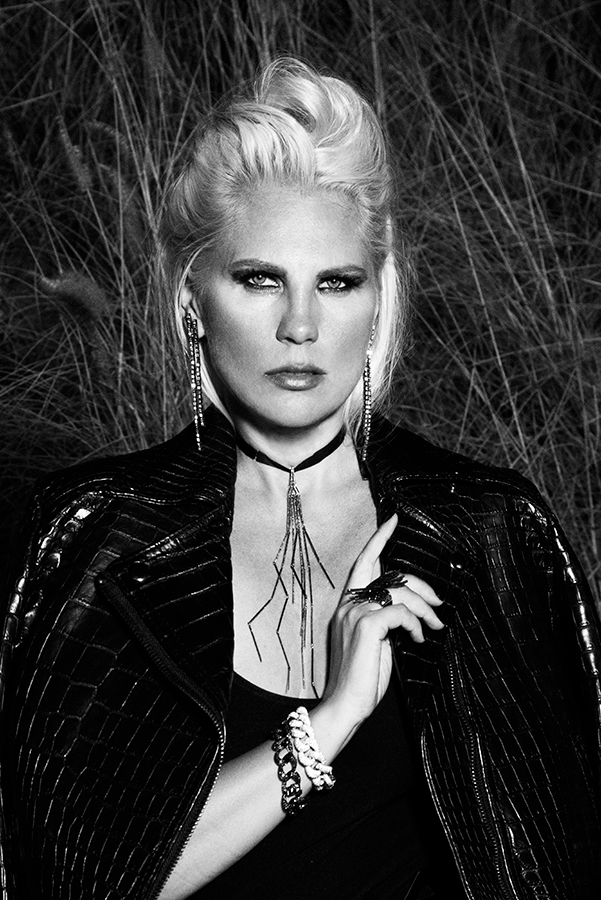 Your design superpower.
__________
I have a special eye on shapes and patterns, when I have an idea on how to put different shapes together in one jewelry piece, that no one else can imagine, but I can see the end result of the piece even when it is still just an idea in my head. When people see the end results, they would be astonished, how I put seemingly unmatchable patterns in one story.  I often predict upcoming trends. I like to think that this is my superpower, to give you an example, five years ago when I first created the ear cuffs, very few people believed that they would be successful. And even if that took a little bit of time for people to start appreciating them, I was right.
What's jewelry design to you?
__________
I am really fortunate to have been given the opportunity to become a jewelry designer. To me, Jewelry design is a passion, a dream and a way to reflect on life. Today, those who appreciate the beauty and experience that objects can offer seek out something unique that expresses their personalities. This is why I try to bring strong symbolism to my jewels, representing values and sentiments. A jewel is an homage to memory via the imagination. Memory ties us to our roots and tradition; imagination spurs us on toward the future.
I think what is important is to create emotions behind the design.