"La felicità non è una truffa", "Ordinary Happiness", "Unwanted" are only a few of the projects that put the spotlight on Chiara Vinci, turning her shy spirit into a brave, trusty, and self-proud soul.
Chiara told us about how she learned to be free to play on set, taking advantage of her innate naiveness, the job of the actor and how hard it is to find confirmations, both in the entertainment industry and in the entertainment of life.
Dreaming of a life where we are all heroes, where we all live in our happy place.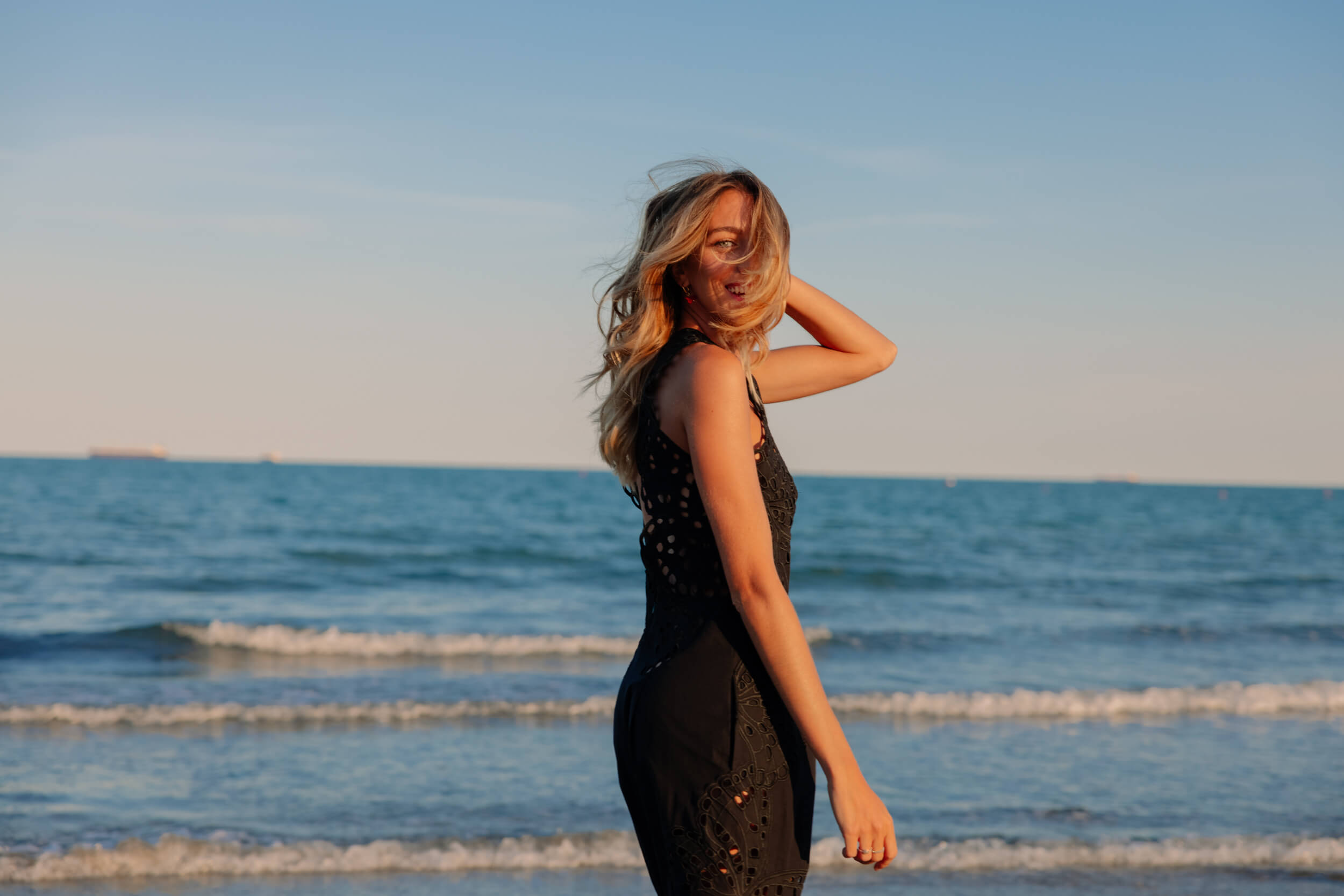 What is your first cinema memory?
My first real cinema memory dates back to when I was 6 yo and my parents took me to the outdoor cinema to see "Harry Potter". It was a shock, in every sense. I thought it was all true and obviously I waited in vain for the letter to Hogwarts.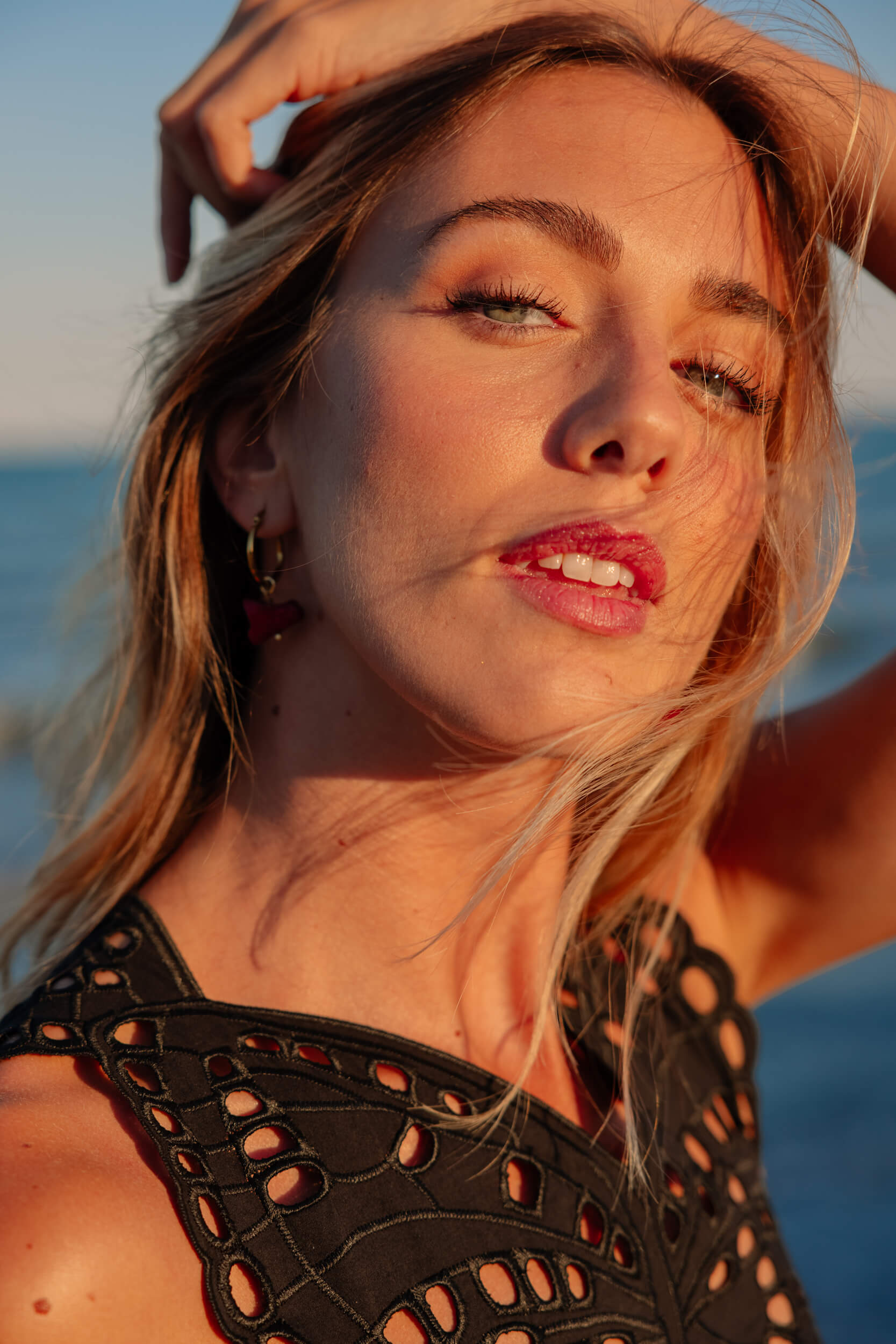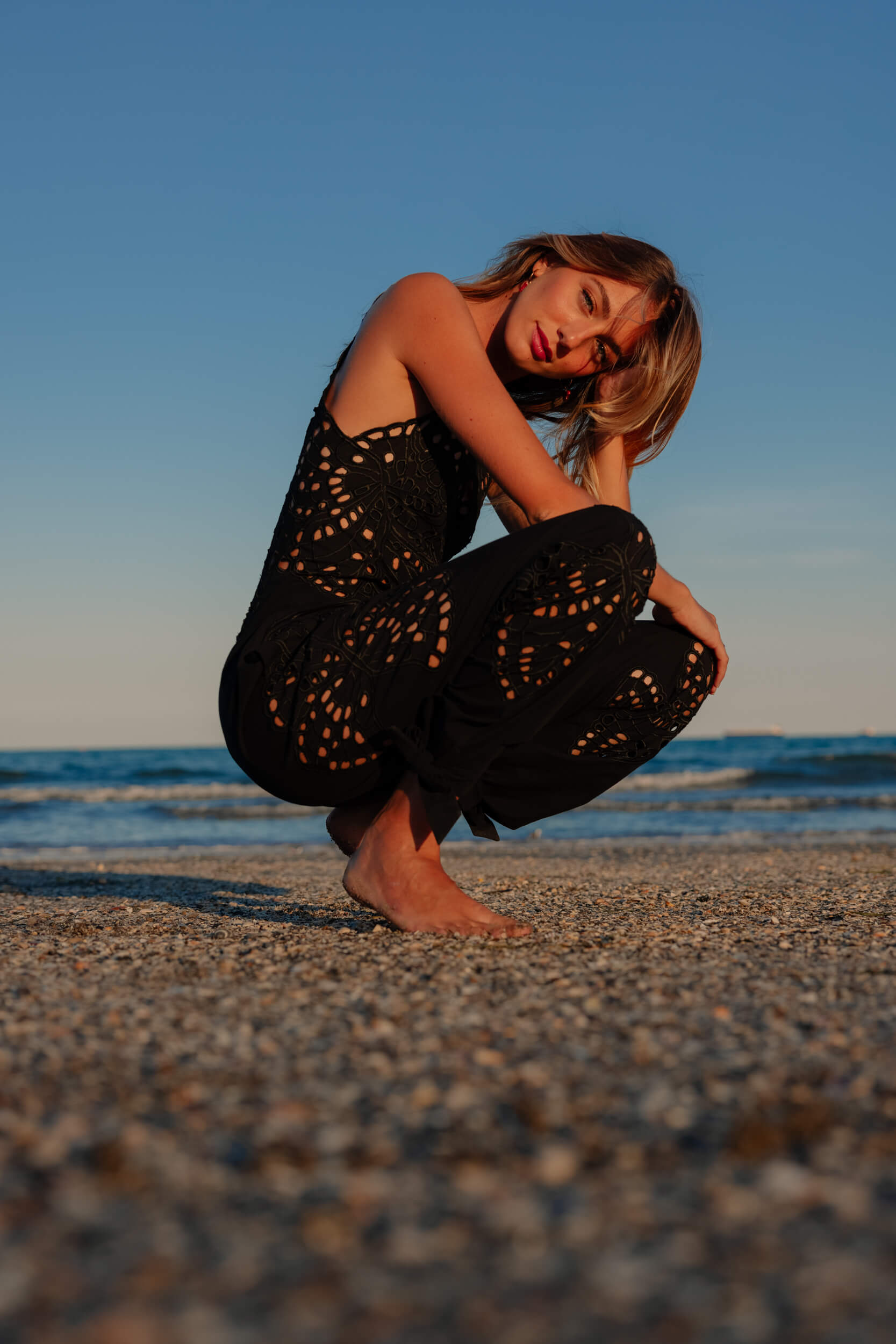 Between cinema and television ("Neet Generation" by Andrea Biglione, " The Predators " by Pietro Castellitto, "Ordinary Happiness" by Daniele Luchetti, the series "Unwanted" by O. Hischbiegel and " Storia di una famiglia perbene" by Stefano Reali), you are pursuing a career made of successes and continuous stimuli. Did you discover something new about yourself through this journey?
I have discovered a lot about myself. Both from the years of the Experimental Film Centre and from the experiences on set, I gained a new me, at first I was shy, not very courageous, slowly I learned to have faith in myself, to get involved and to live the work with serenity, awareness and lightness (as much as possible).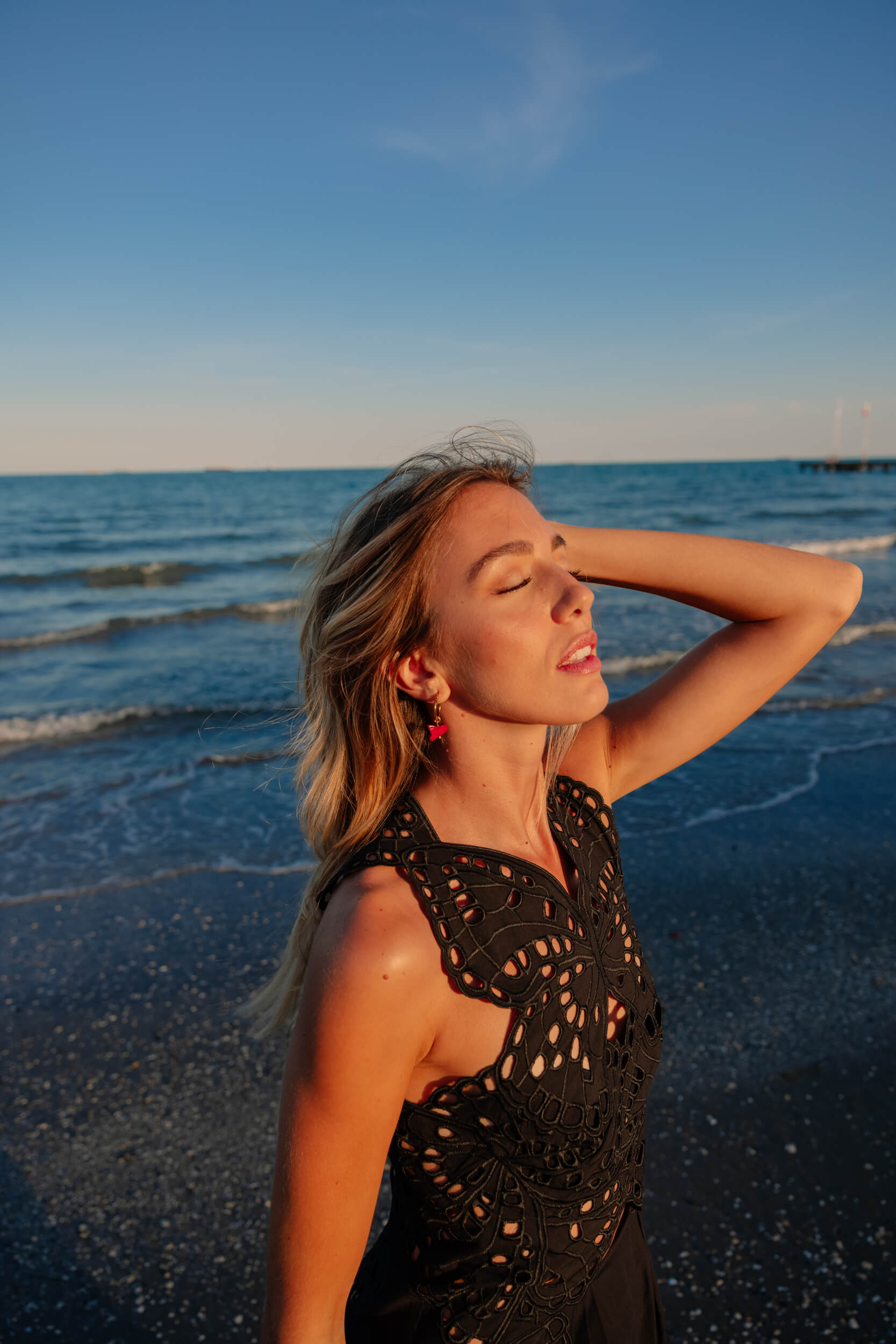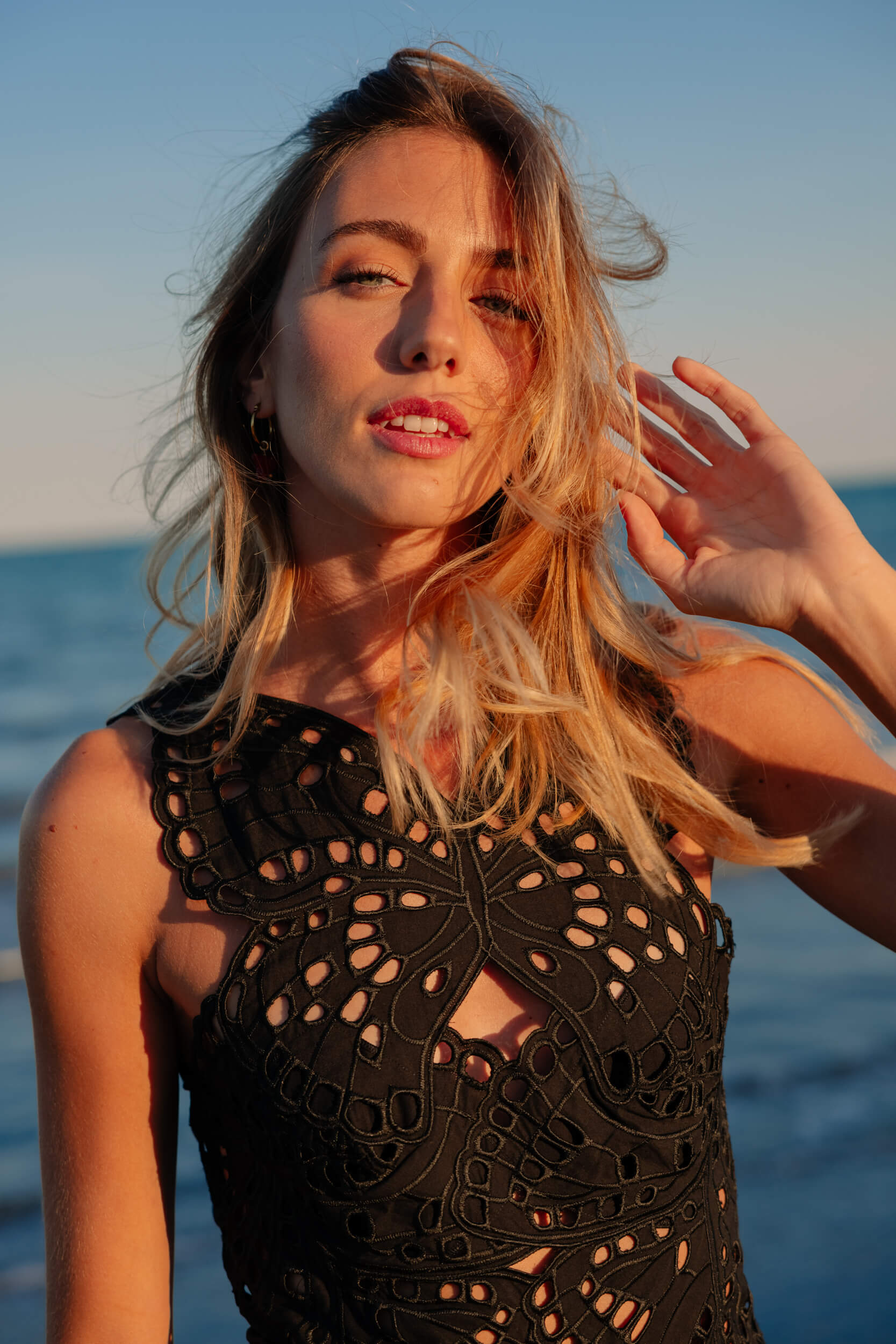 Your first set after the Experimental Film Centre: how was the experience and what memories do you keep?
I remember my baptism on set very well and it will always remain in my heart.
I was actually still studying at Experimental Film Centre, I was attending the last year, and it was the set of Daniele Luchetti's "Ordinary Happiness". I remember that I was not aware of anything, I arrived there with an ingenuity that today I would like to feel again. I let myself be guided by Daniele and, to this day, when I watch that film, I don't recognize myself and this is something I love about this. Although, at the end of the first day of shooting, I called my mother and told her, "I can't do this job, I'm not able to"!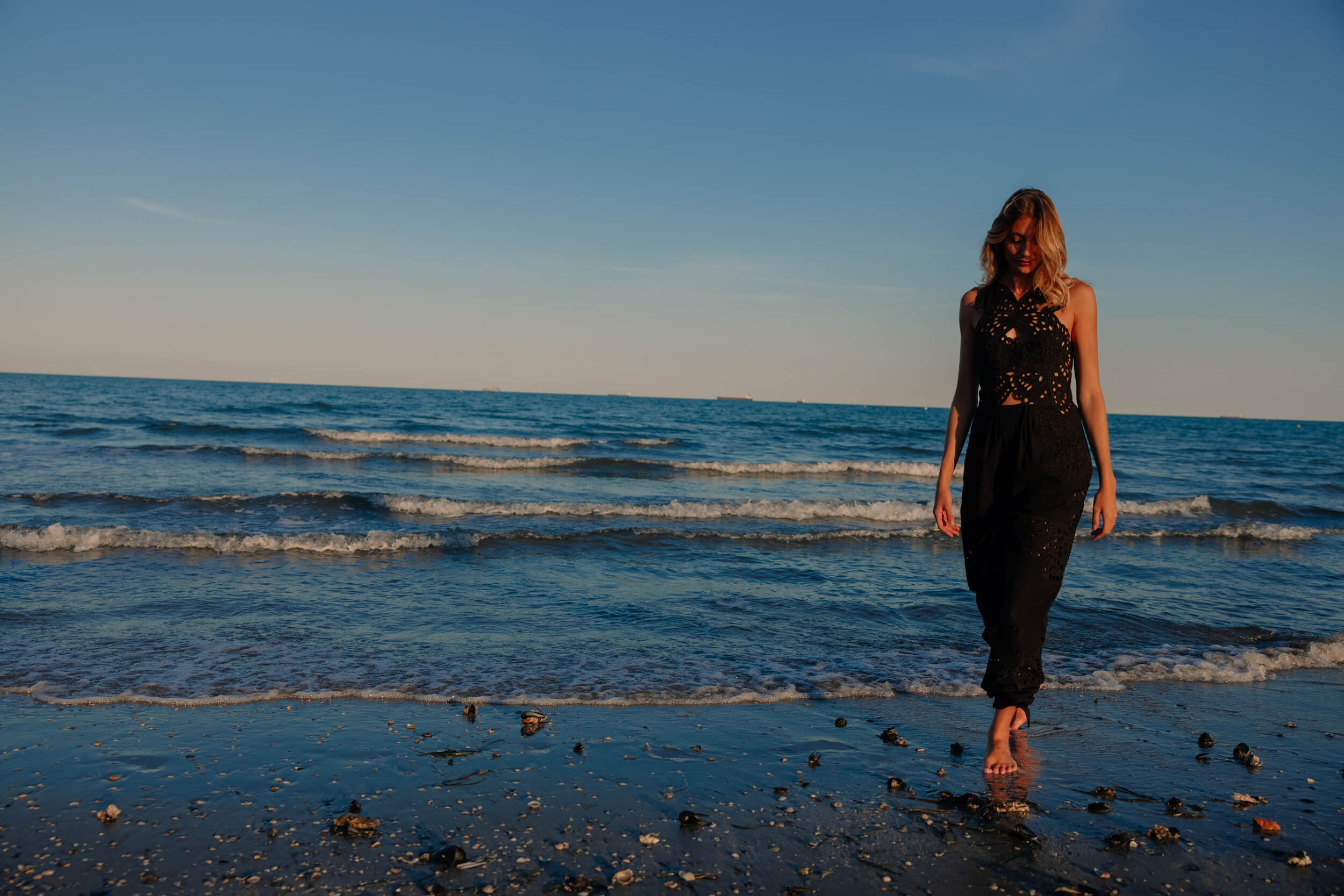 "…with an ingenuity that today I would like to feel again…"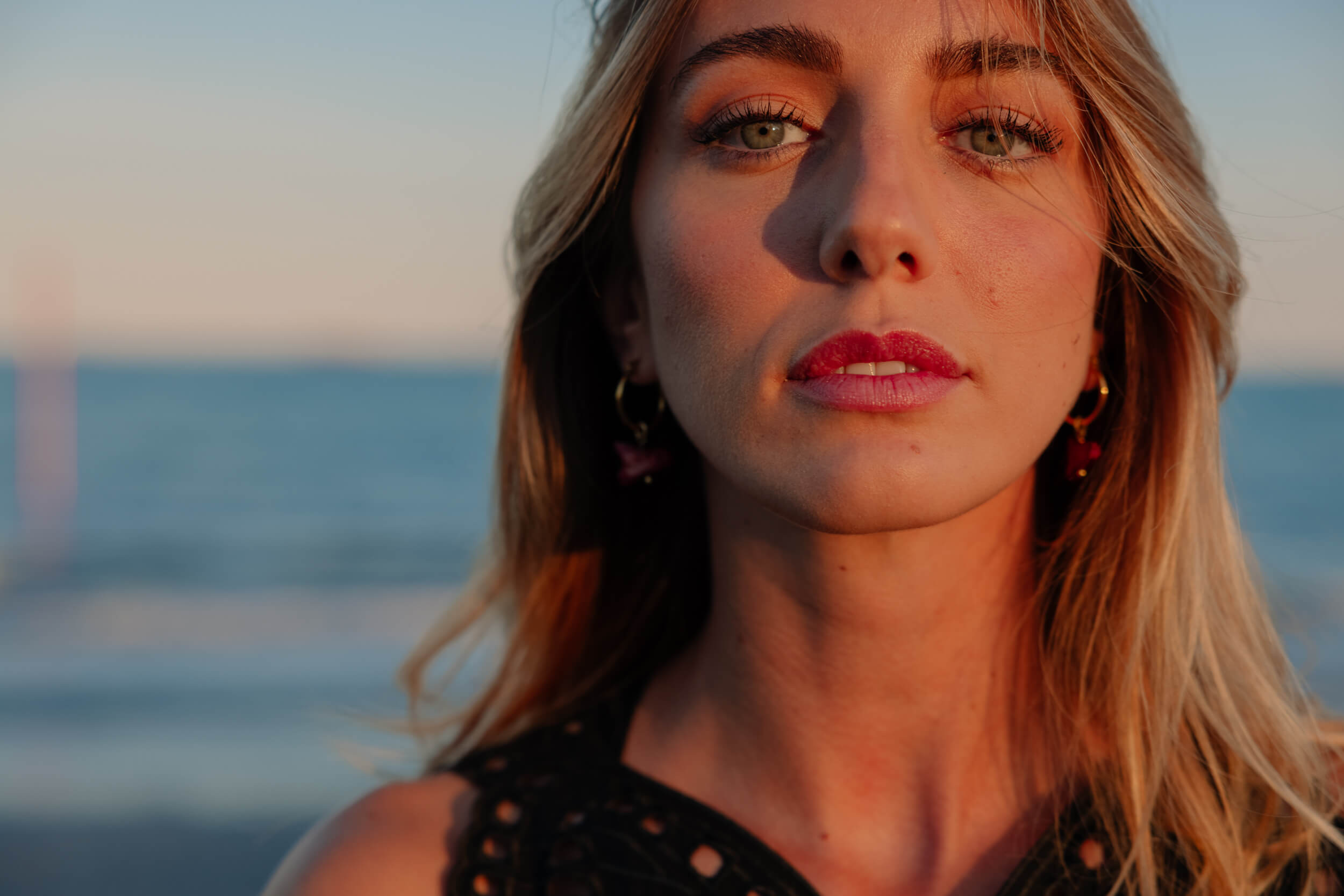 If you mentally retrace your various experiences between set and theater, what is the most difficult and the funniest scenes you remember playing?
The funniest scene is from a show we put up at Film Centre about Ettore Scola, a scene from "Let's Talk About Women", there I really understood what it means to be free to play on stage! The most difficult scene was my first time on set, the above-mentioned one and the one on my first international set. The most difficult scene to play, I am still waiting for it.
Do you have any new projects coming up that you want to tell us about?
Yup! But there's nothing I can reveal, yet.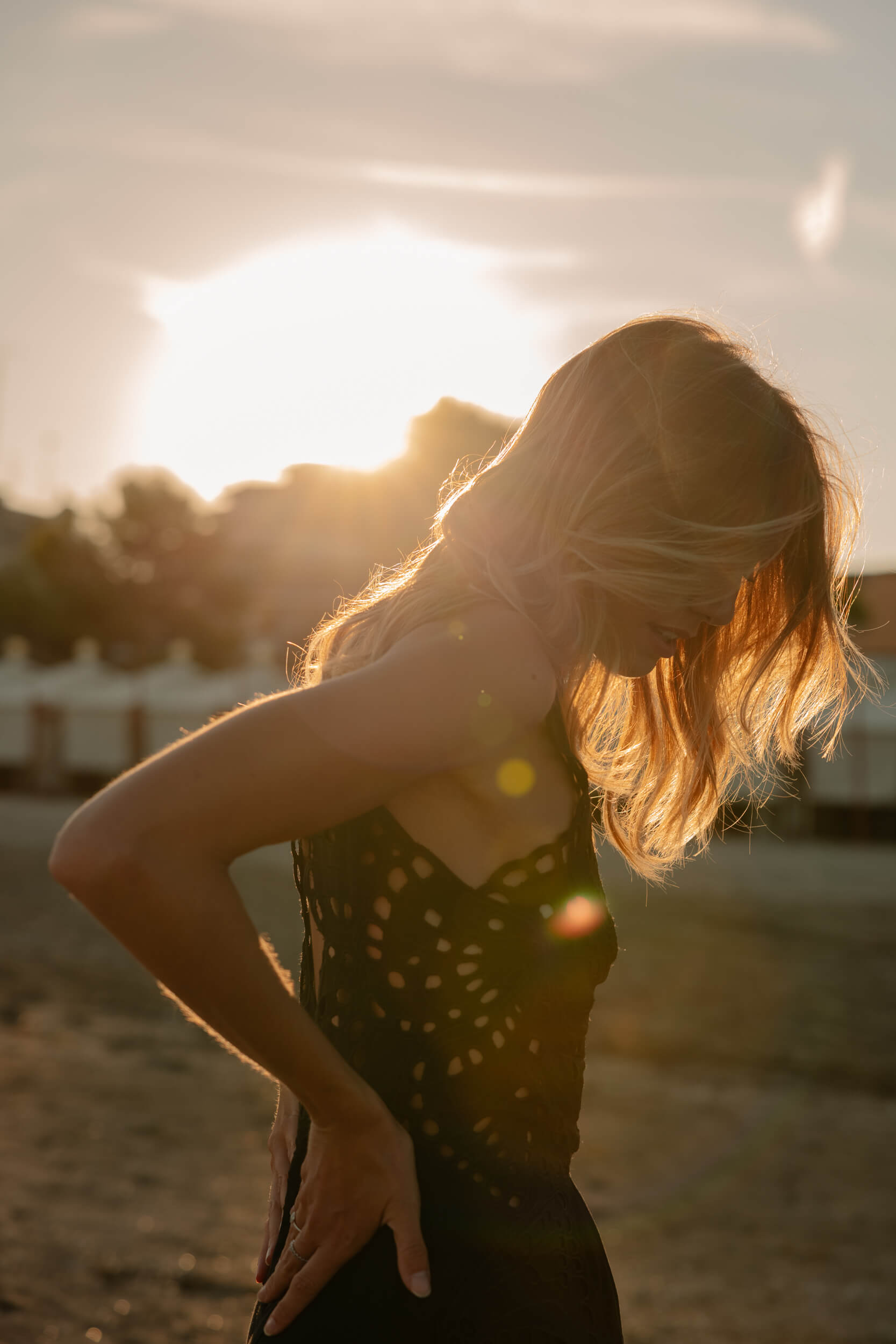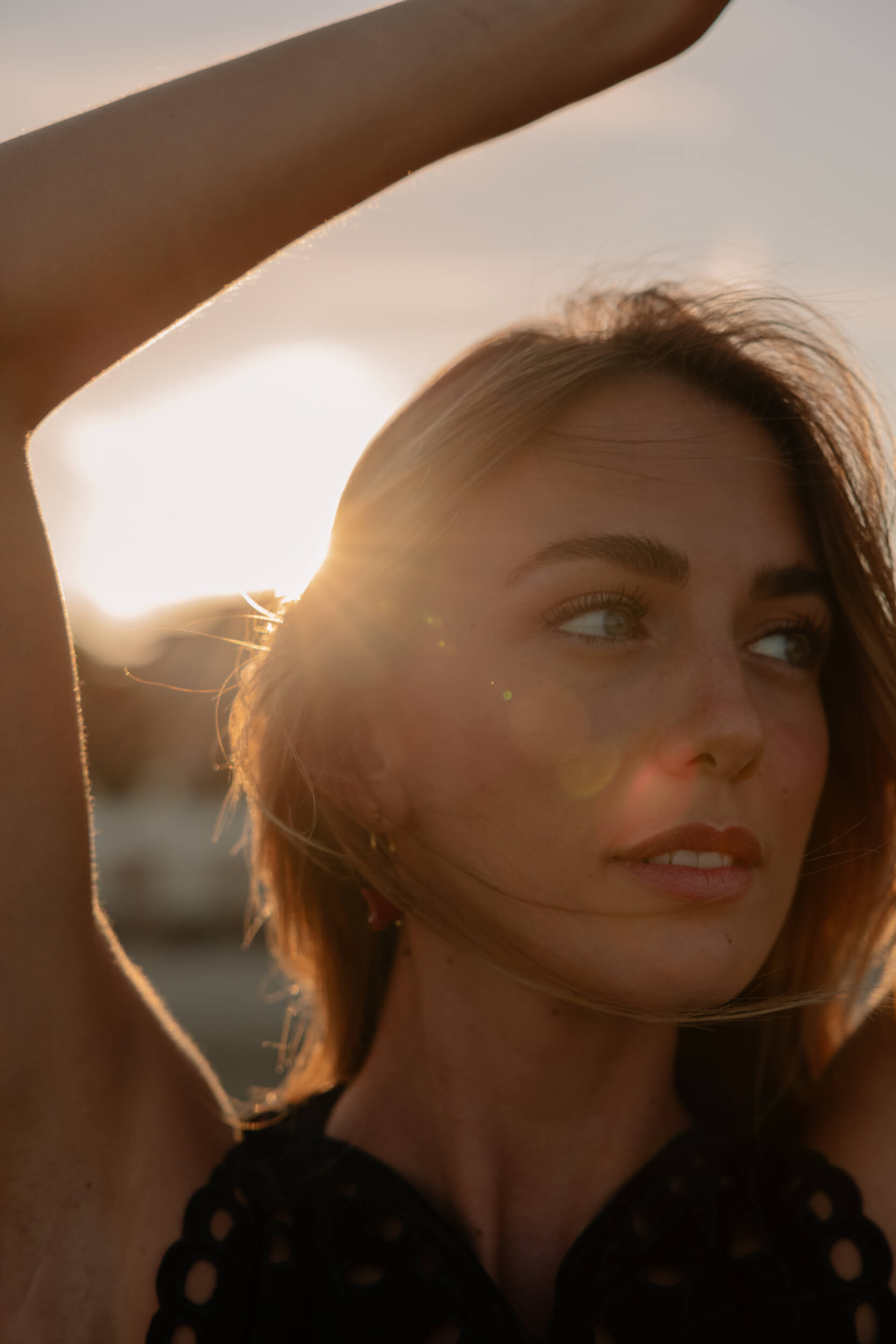 What does an important recognition such as the Kinéo Prize represent for you?
Receiving the Kinéo Giovani Rivelazioni award, intended for deserving young artists graduated from the best film schools, is an encouragement to improve ourselves, to study more, to believe more in ourselves and in the journey we have decided to embark on. For us, young actors, it is often difficult to find confirmations, signs that make us understand whether we are good at what we are doing, whether the path we've taken is the right one.
Actors live 95% of their time, especially at the beginning of their careers, unemployed when they are not on set. You can imagine that there are many questions that we often ask ourselves, the problems, the personal challenges we experience. And with us also our family who supports us, makes sacrifices for our training and who lives this dream with us.
This is for them and for us, "young wannabes".
"For us young actors it is often difficult to find confirmations, signs that make us understand whether we are good at what we are doing, whether the path we've taken is the right one."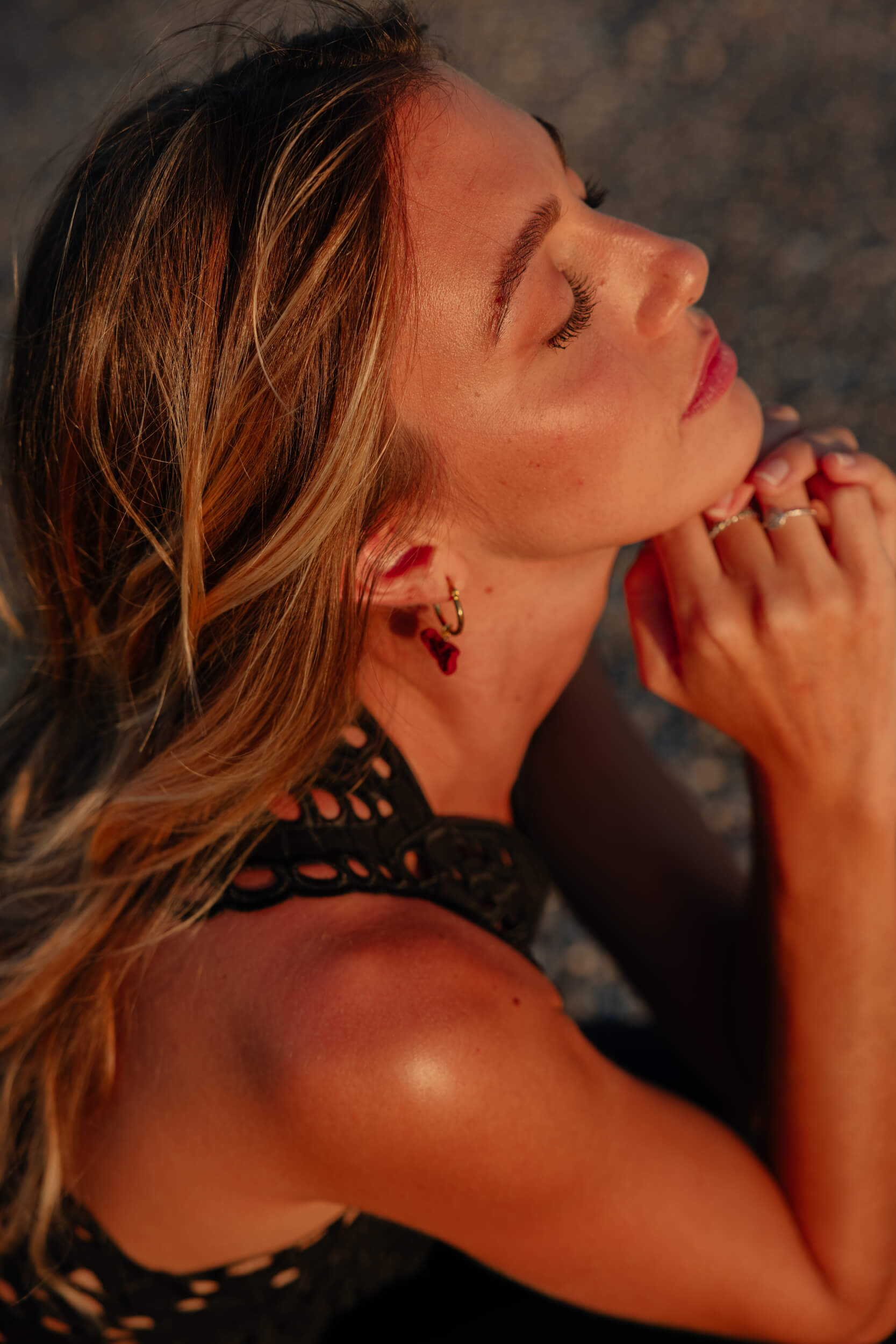 What makes you say "yes" to a project?
The desire to get into the game.
When shaping a character, are you more rational or instinctive?
Both of them. I am balanced. I rationalize mentally but on the set, I am much more instinctive.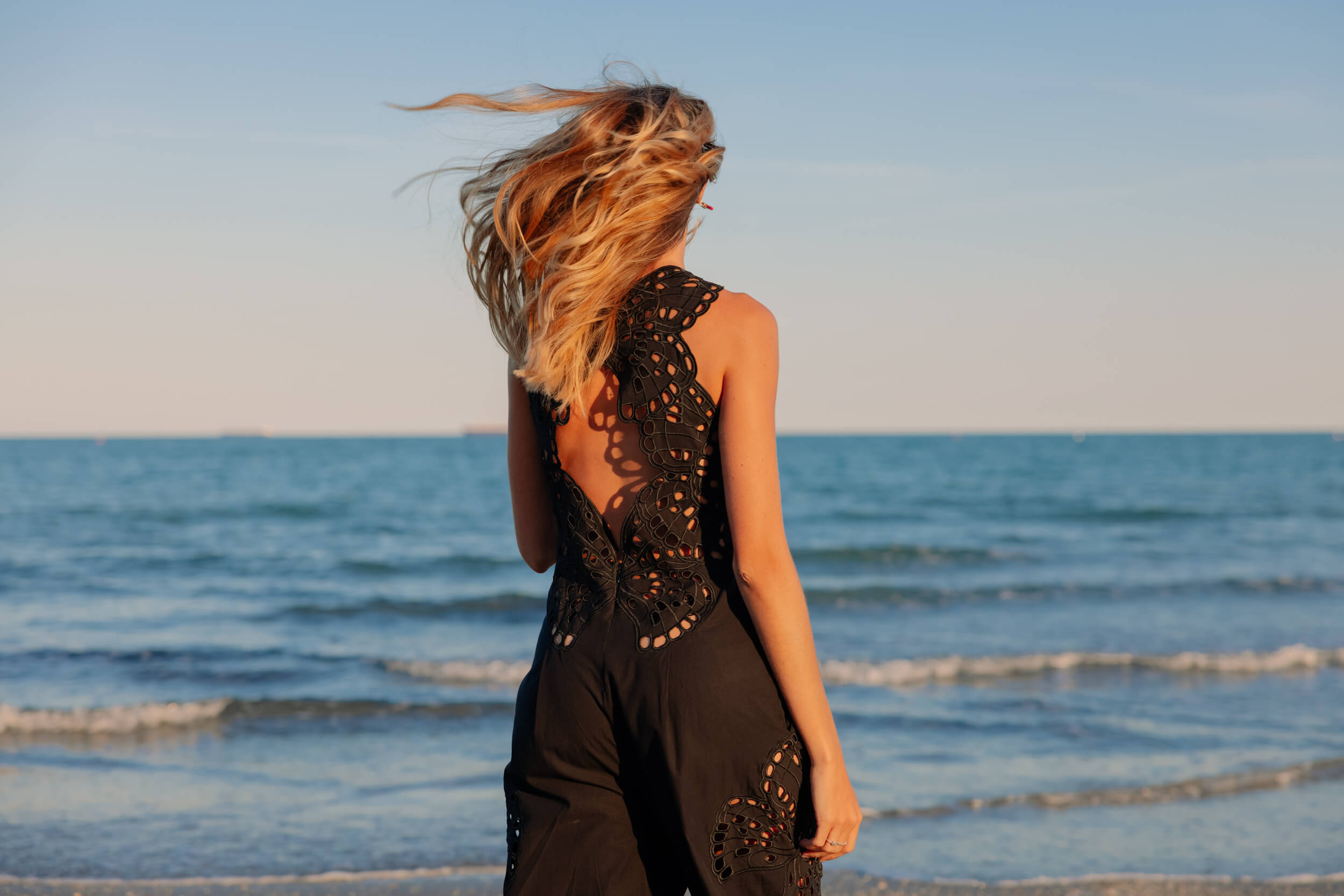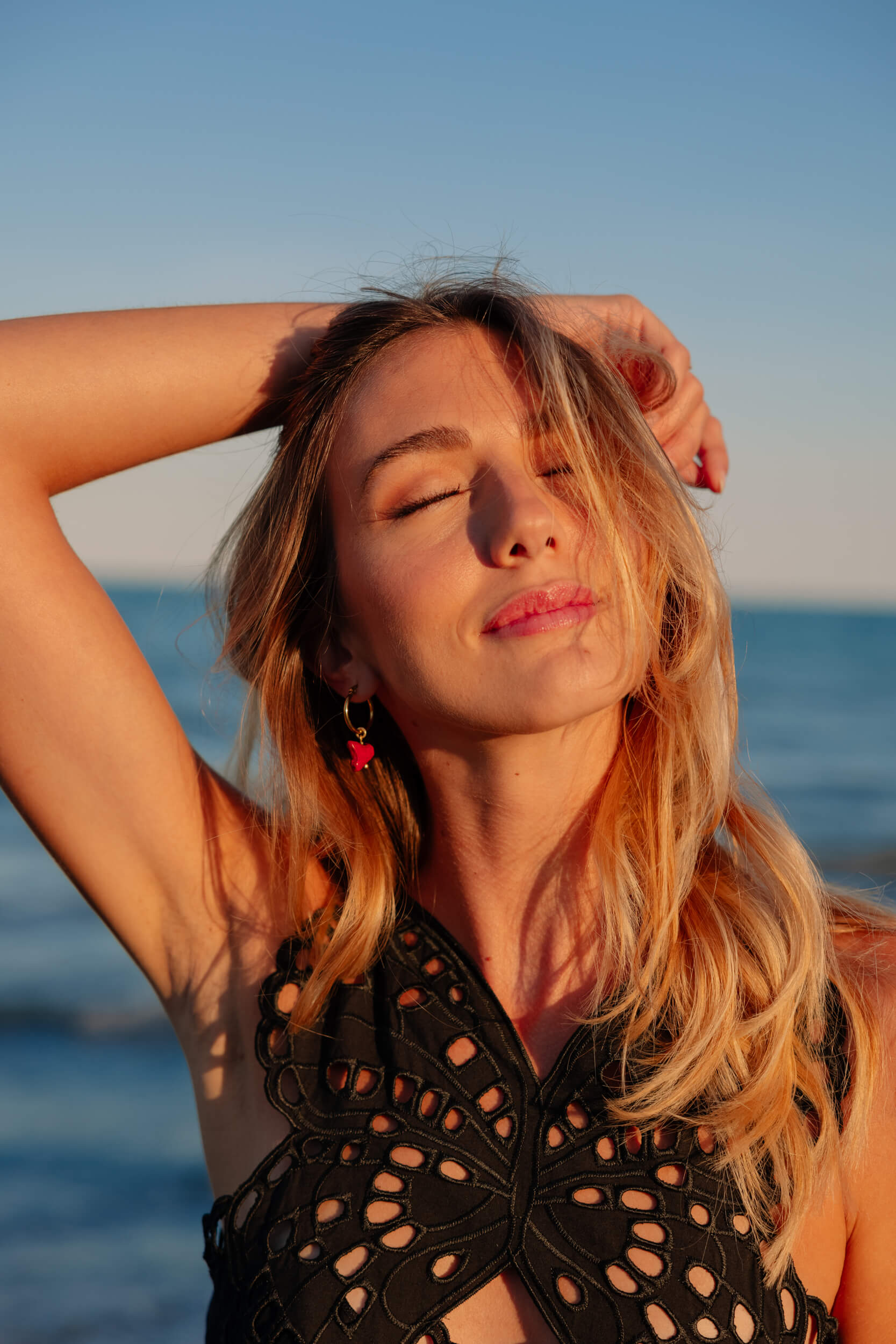 What's the worst advice and the best advice you were ever given?
The worst advice is to give up and look for a steady job. The best? Not to be in a hurry.
Your must-have on set?
The Carmex. [laughs]
I have no vices, I don't smoke, I don't really drink, I don't drink coffee. I only have one drug and it's the Carmex.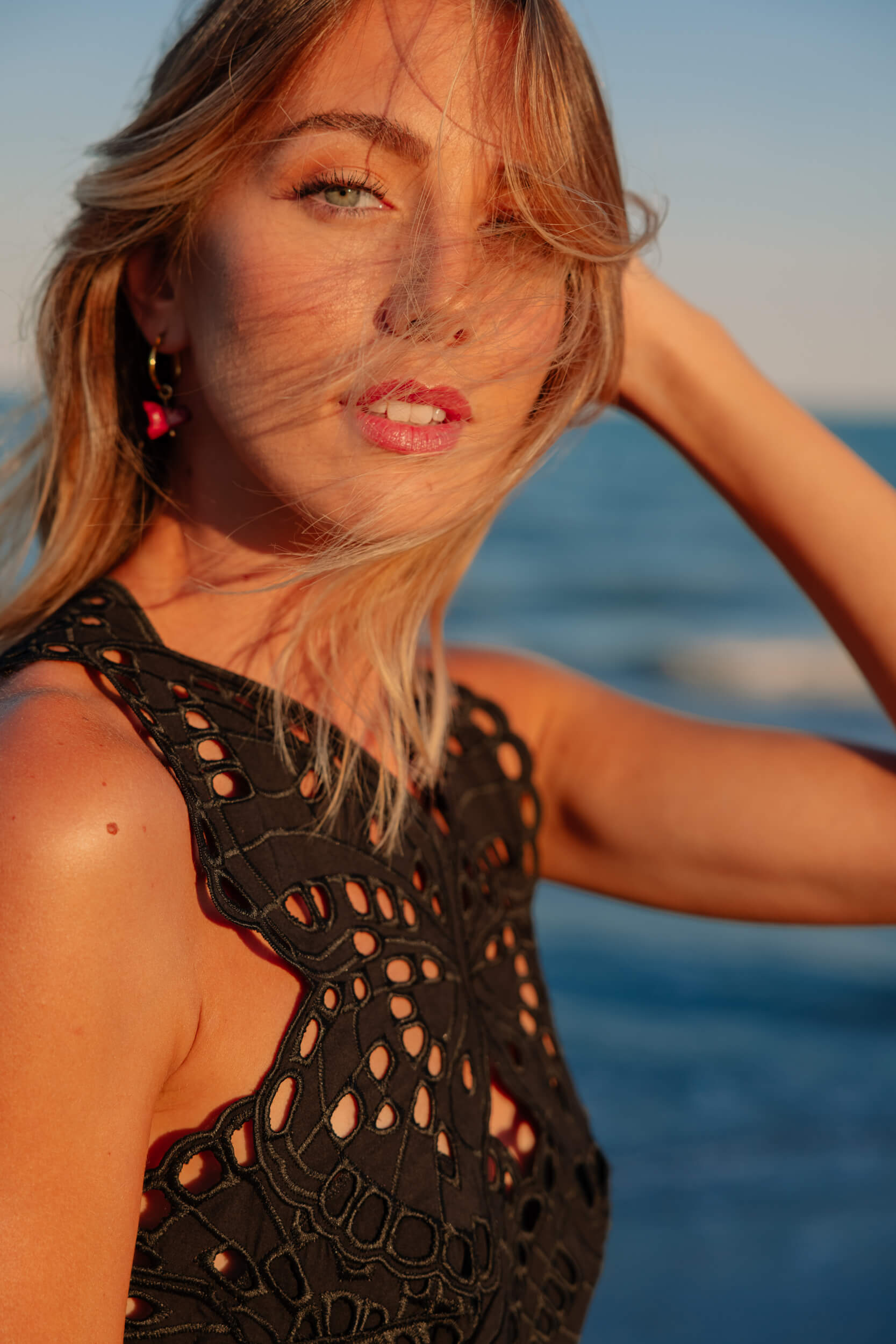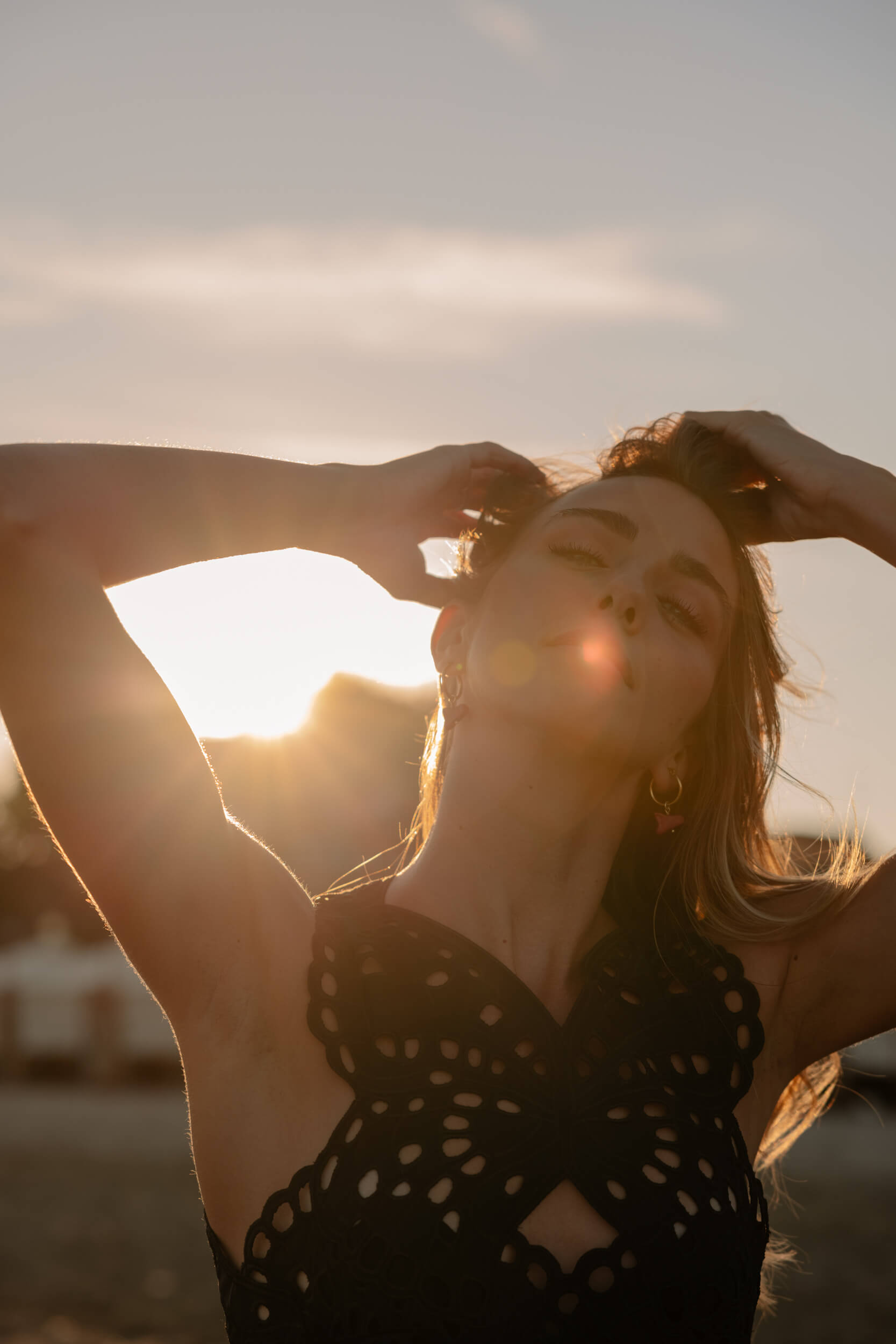 What's the bravest thing you've ever done?
Up until now? Taking a plane alone to go to work in the UAE and working with a team of people who didn't speak my language. How nice to jump into life and be courageous, you have unique experiences!
What are you afraid of instead?
I'm afraid of losing my memory. Of forgetting my past, my present. Everything I have experienced and the people I love. As nostalgic as I am, memories are everything to me.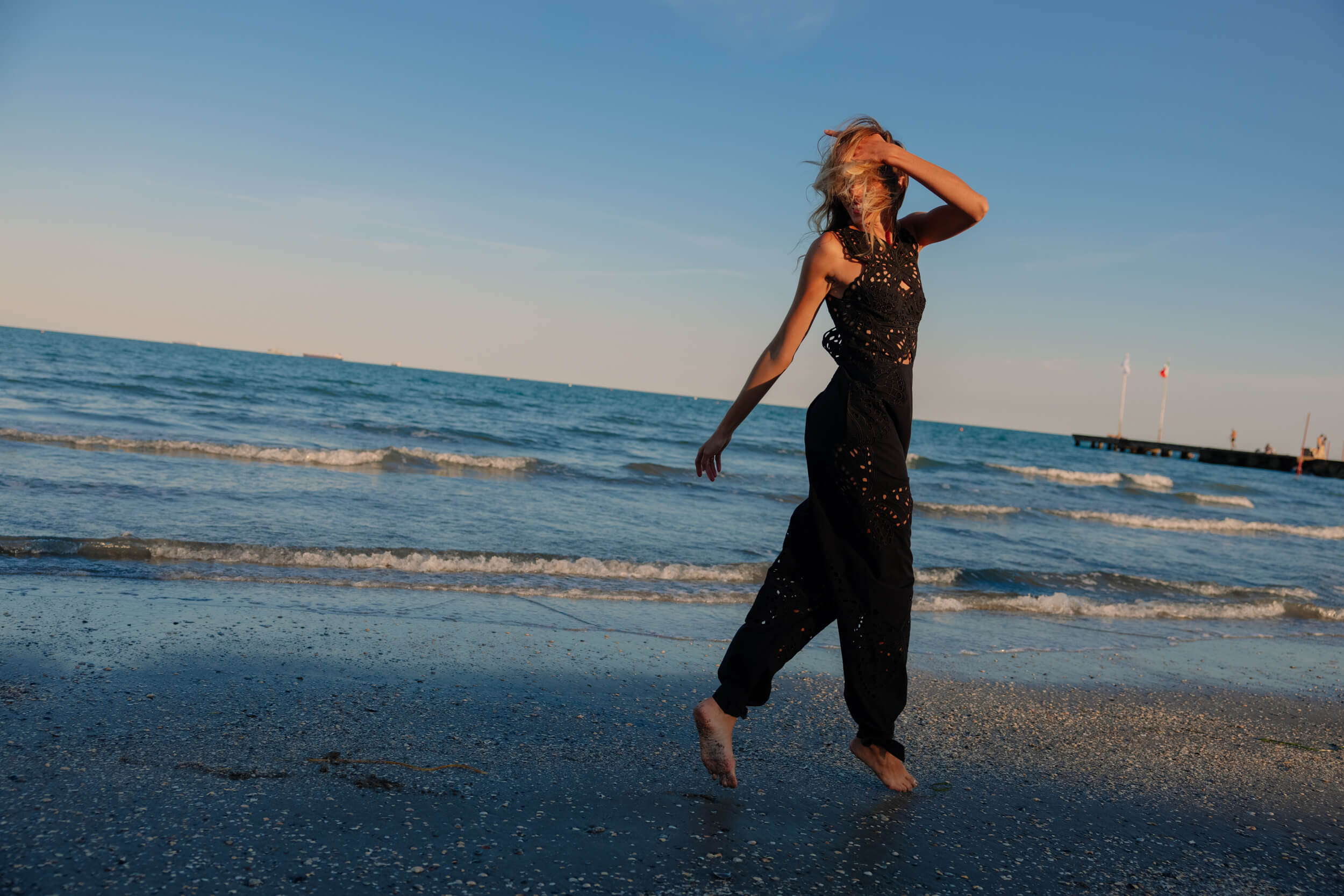 "How nice to jump into life and be courageous, you have unique experiences!"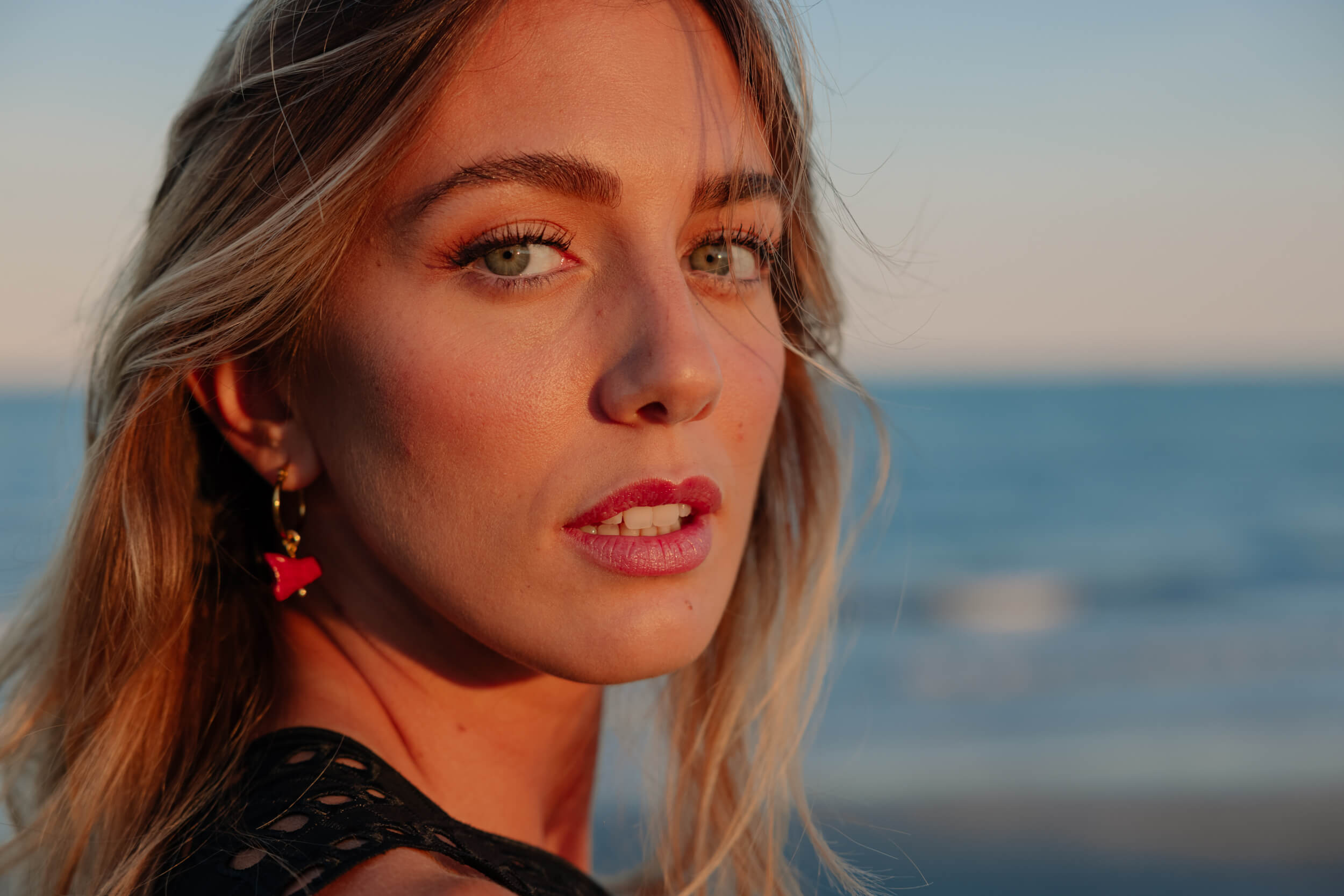 Your most remarkable act of rebellion?
Every day is my biggest act of rebellion: I'm not a rebel by nature. But for this very reason, I feel a rebel even just for the life choice I have decided to undertake.
What does it mean for you to feel comfortable in your own skin?
Feeling comfortable in your own skin, for me, means accepting and not judging yourself, but above all, not letting the judgment of others upset you. It means studying yourself deeply, trying to improve as a human being.
Knowing your limits, flaws, strengths.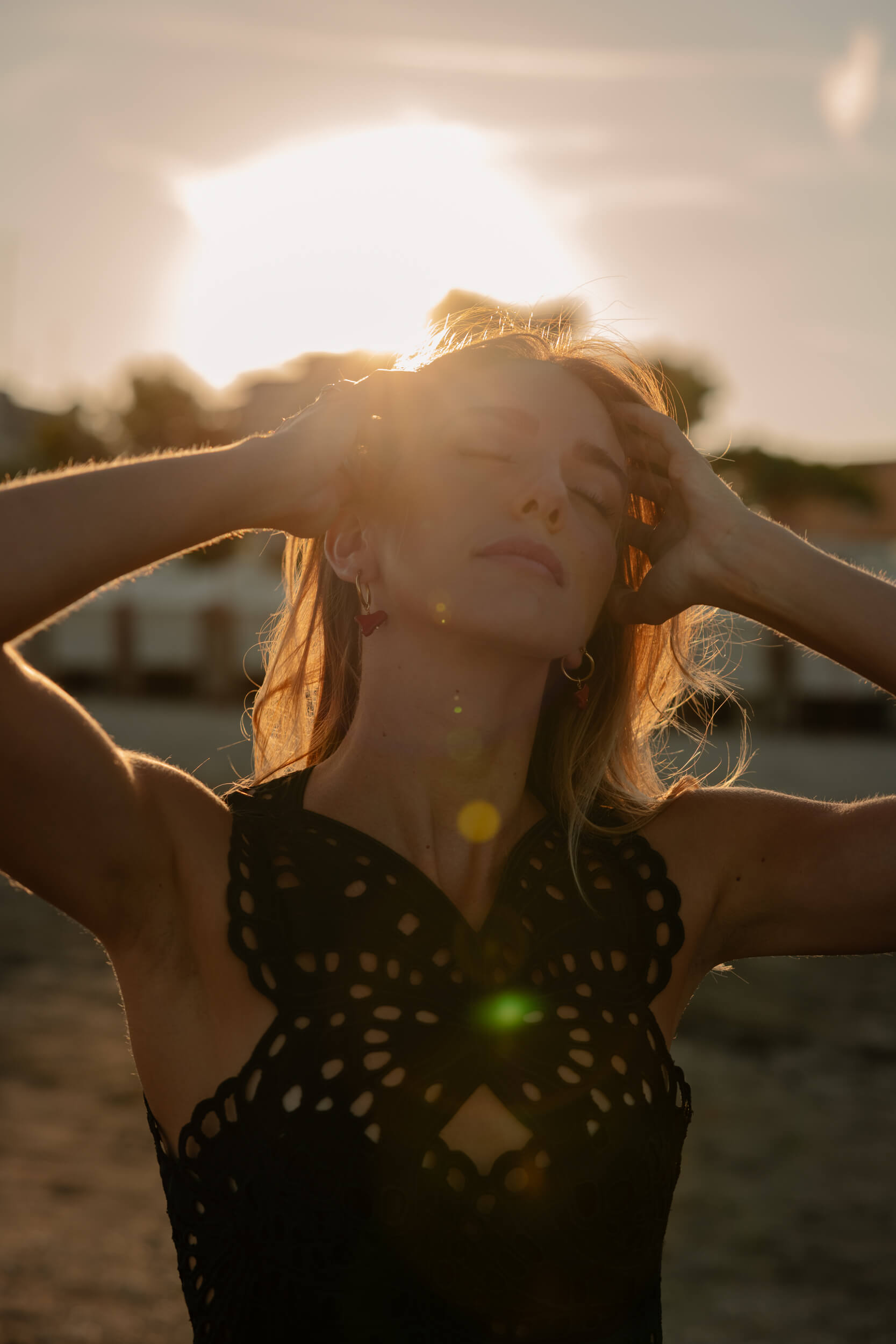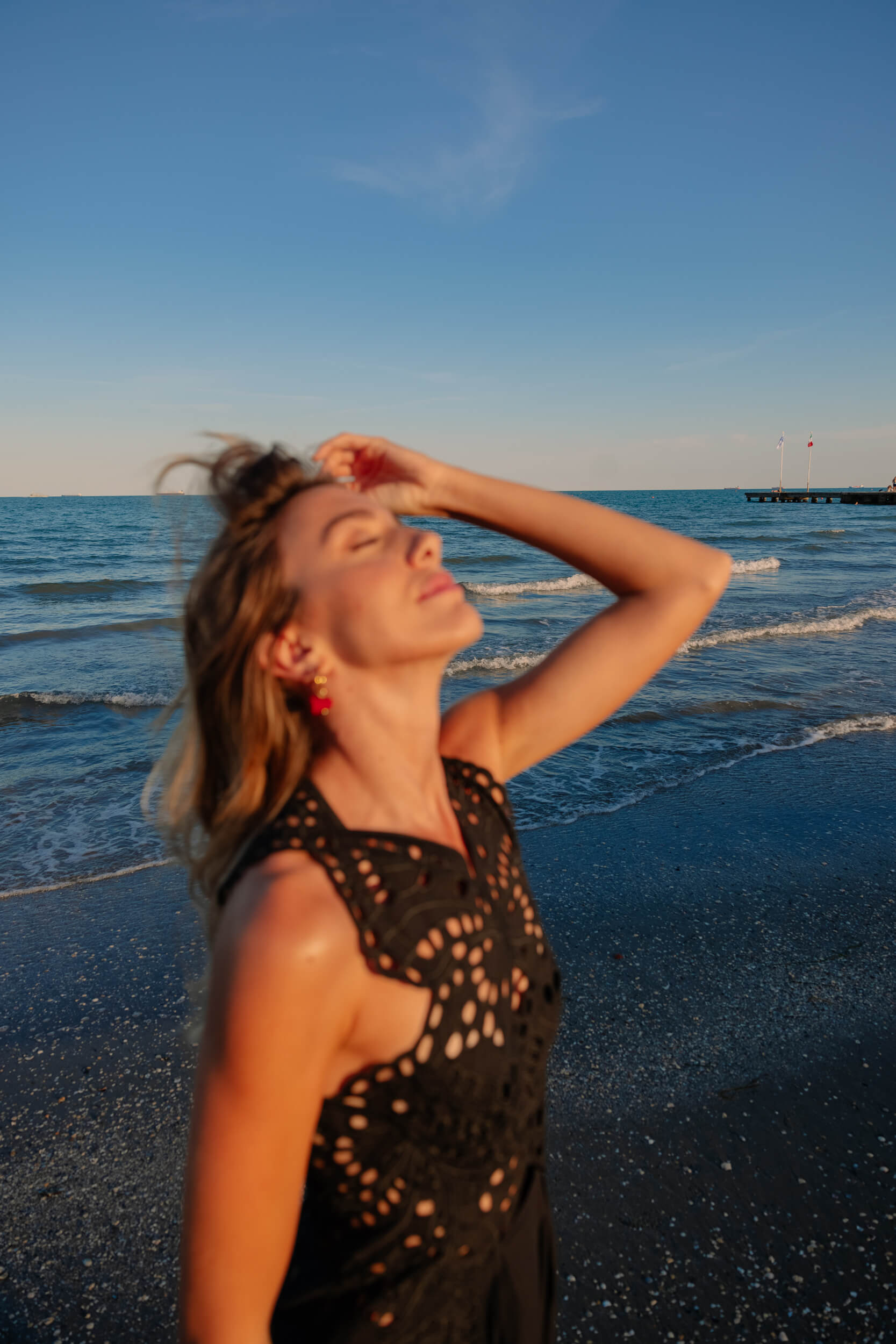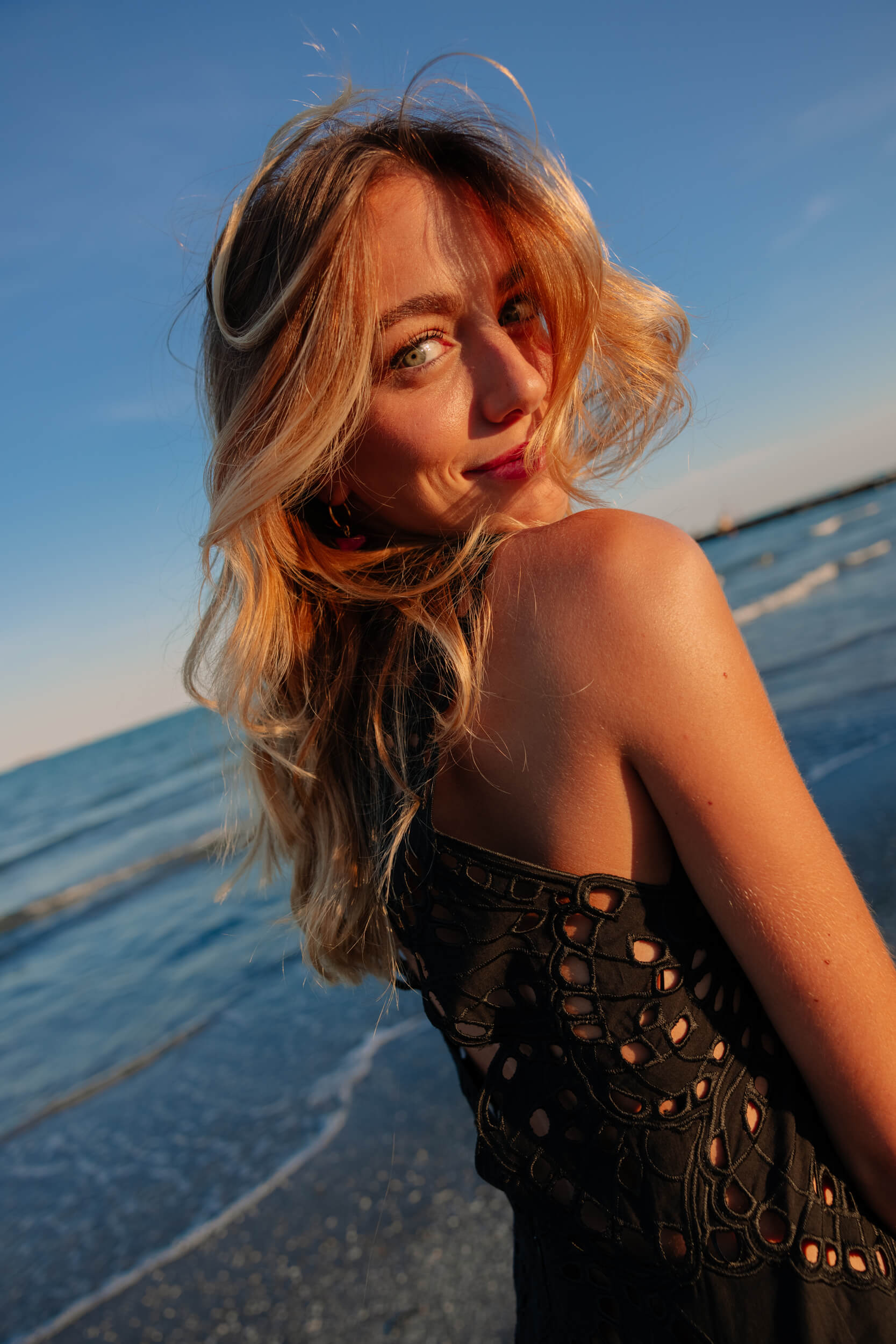 What stories do you dream tell?
I dream of telling stories of contemporary heroes. Like Pietro Bartolo or Carola Rackete or stories like that of my mother and many young people from Southern Italy, who still today, in 2022, live far from the family making enormous sacrifices to find a job. Young people that live in solitude for months, dreaming of returning to their island, even though it does not offer them any opportunities.
The last thing or person that made you smile?
The latest person who made me smile? A person miles away from here who managed to be present in Venice in his own way.
Your happy place?
Definitely Marettimo. My favorite island.