You may know her for her role in the FOX's comedy-drama TV Series "Lethal Weapon," where she plays the outspoken, strong Riana Murtaugh, but Chandler Kinney is that and so much more. She loves working on the series, alongside Damon Wayans, Keesha Sharp and Seann William Scott, and is a fan at heart of the reboot series, which she finds "a perfect blend between comedy, action and drama," but Chandler is also a talented dancer and singer.
Also, Chandler Kinney is young, ready to embrace the adventure of college, but she already knows what she wants for her future and for the one of the Industry she works in: education, representation and opportunities shouldn't be something for the few. Together with her mother, as she works full throttle on her career, Chandler founded Chandler's Friends, an association to help disadvantaged youths reach education and have their take on success.
Discover something more about this inspiring young actress and, just like her, remember to shoot for the moon. Always.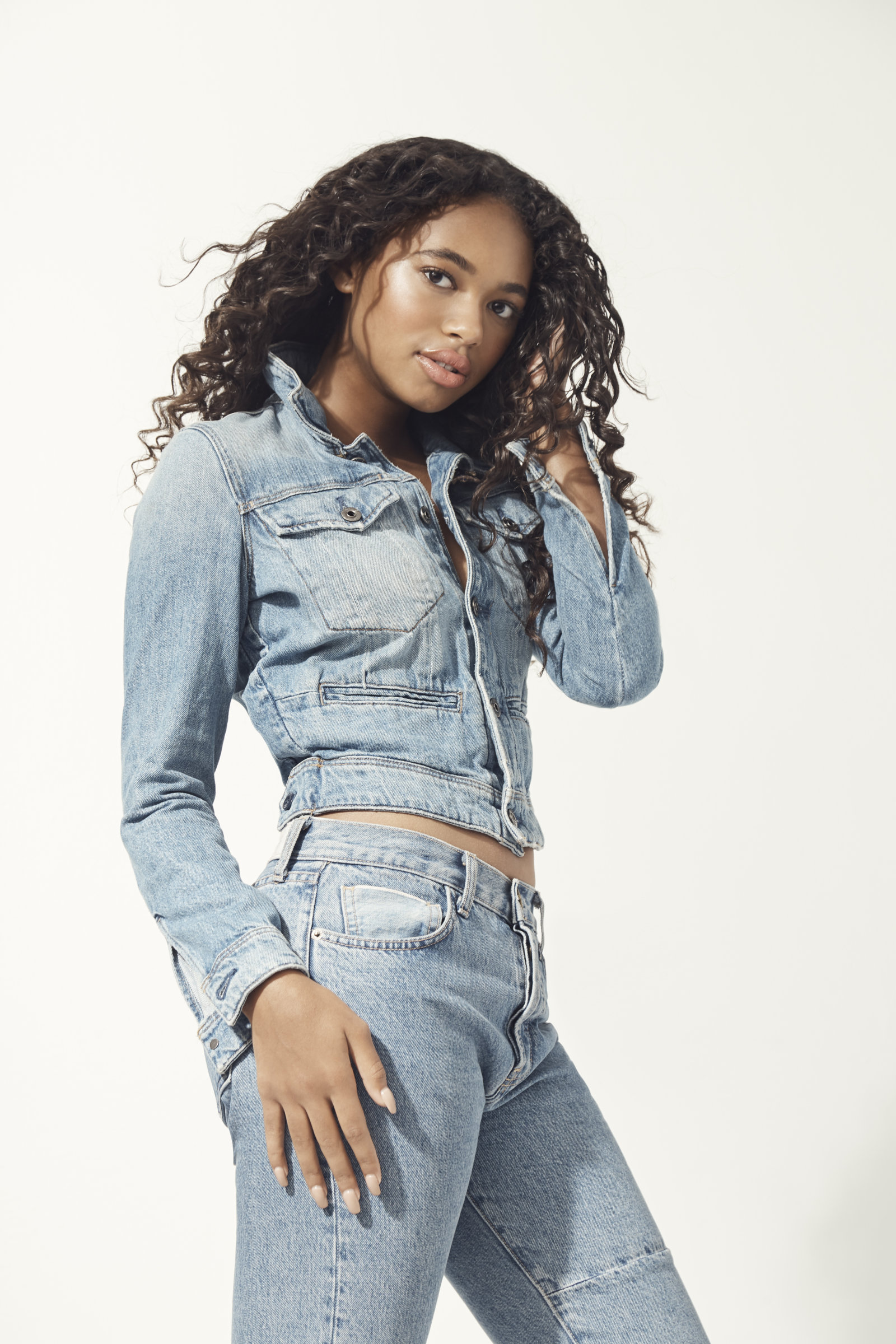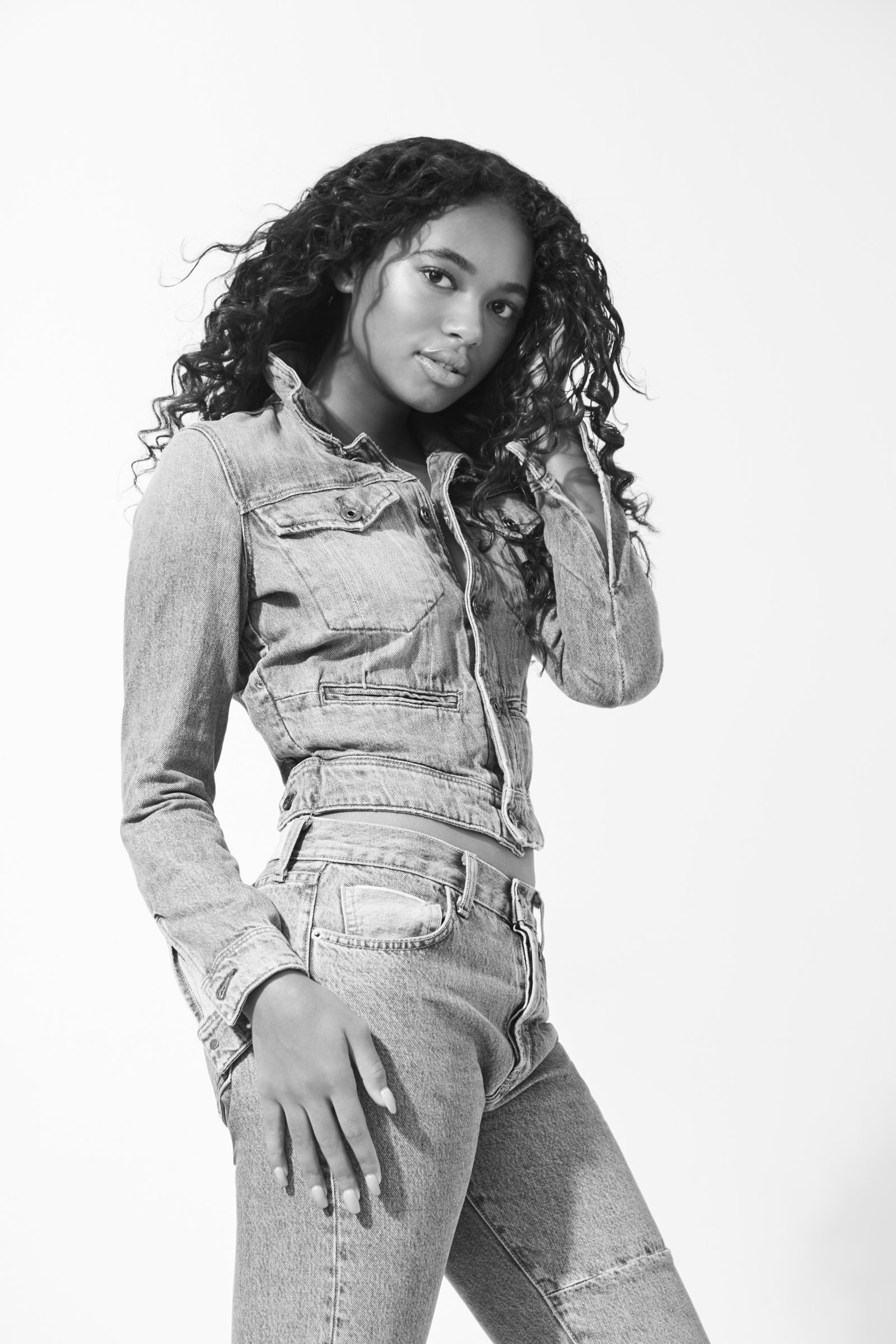 ____________
What made you want to be part of "Lethal Weapon"?
____________

Initially, I was drawn to "Lethal Weapon" for its perfect balance of comedy, action, and drama and the fact that it would provide something for everyone. There aren't too many shows that have an equal blend of the three so that was definitely something that stood out and attracted me to the project. I also was eager for the opportunity to portray a character like Riana: confident, outspoken, and a bit rebellious.
____________
How did you connect with your character Riana Murtaugh?
____________
At Riana's core, she's a good kid with a true heart, and that's the thing I immediately connected with. No matter the complication she finds herself in, there's almost always positive intention behind her behavior. I was able to identify and work with that quality. It's what makes her real and interesting; she's not aimlessly troublesome. She's always trying.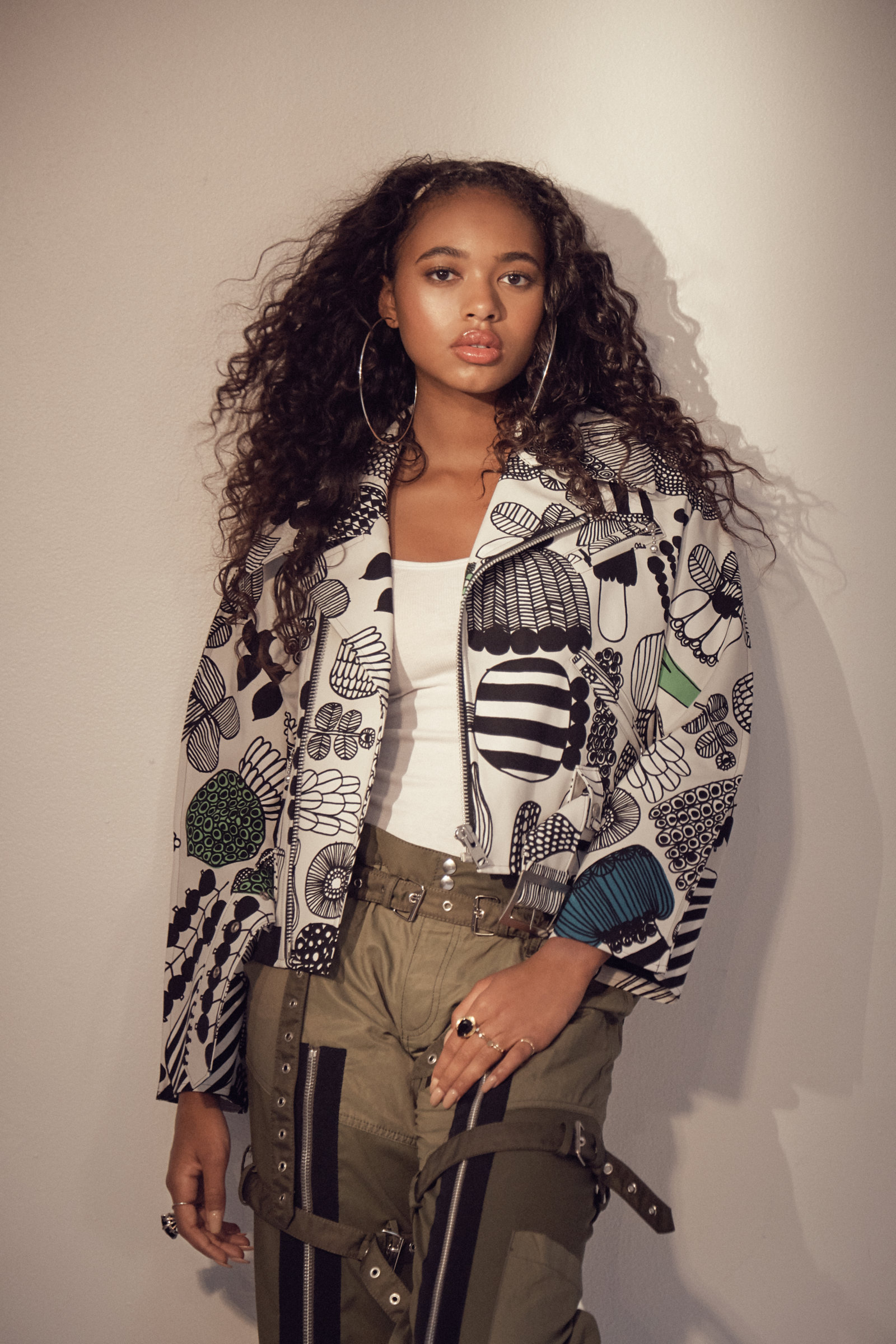 ____________
Your go-to song to "dance it out"?
____________
"In My Feelings" by Drake is a bop! It's physically impossible to stand still while listening to that song.
____________
A film you would love to see adapted into a musical?
____________
"Marvel Universe: the Musical." I don't know if it would be incredible or incredibly bad, but either way, I'd go see it!
____________
Not only an actress, but you're already deeply involved in social activism with "Chandler's Friends." What would you like to see in the future, especially for the cinema industry? And what kind of "positive message" the industry needs right now?
____________
Regarding the future of the entertainment industry, I hope that one day we can reach a time in which everyone feels represented in the media because honestly, the content we consume should be an accurate reflection of society.
Even when I was younger, there weren't too many girls who looked like me on TV, and it always made me feel as though I had less of an opportunity than some of my peers. No one should ever feel that way. As for a positive message for the industry: "No story should go untold."
 ____________
What is the dream for "Chandler's Friends"?
____________
With the work that I'm doing with Chandler's Friends, I hope to give underprivileged youth a better chance at success and work towards gender parity in education. And over time, I'd love to work on a larger scale and build relationships across the country. The goal is to reach as many lives as possible.
The goal is to reach as many lives as possible.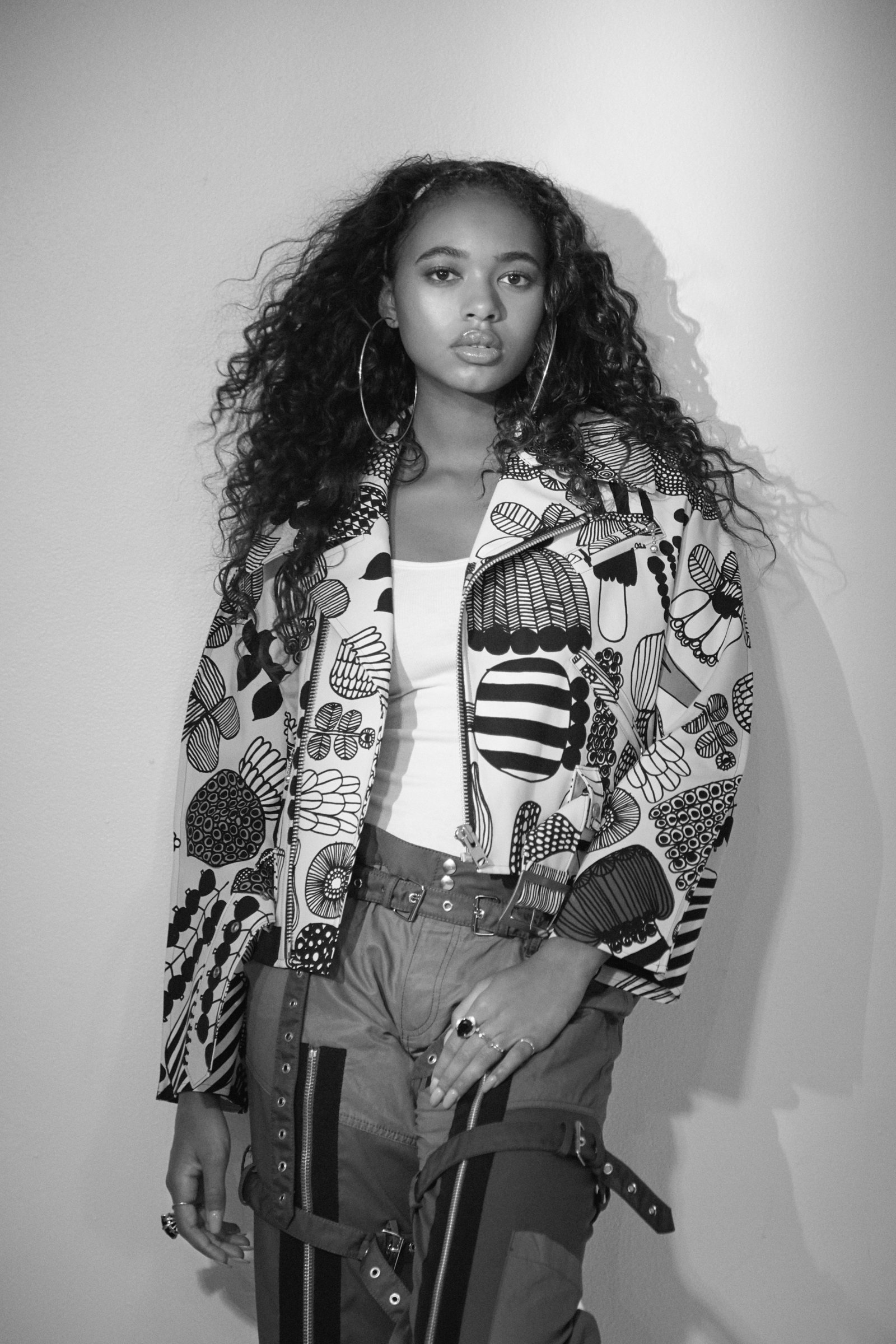 ____________
What's next for Chandler?
____________
Right now, I'm focused on Season 3 of "Lethal Weapon," expanding my organization, and preparing to begin college soon!
Now, For the Fun Part…
Must have on set: Headphones for good jams and good vibes. Music keeps me focused (and sane!).
Superpower: Teleportation, absolutely, 100%.
Epic Fail on the job: Truthfully, I have been extremely lucky to have not had an "epic fail" on the job. I'm very careful!
Happy place: Anytime I feel overwhelmed, Malibu is my place. The ocean has serious calming/healing properties!
Favorite accent: I love a nice English accent.
Movie: then and now: When I was younger, I absolutely loved the "Lord of the Rings" movies! Today, one of my favorite movies is "Black Panther" (of course).

Favorite Word: One of my favorite words is "undeniable." It's what I aspire to be, always.

Who you'd rather be: I identify with Hermione Granger, so if the opportunity ever came up to portray her, I'd take it immediately.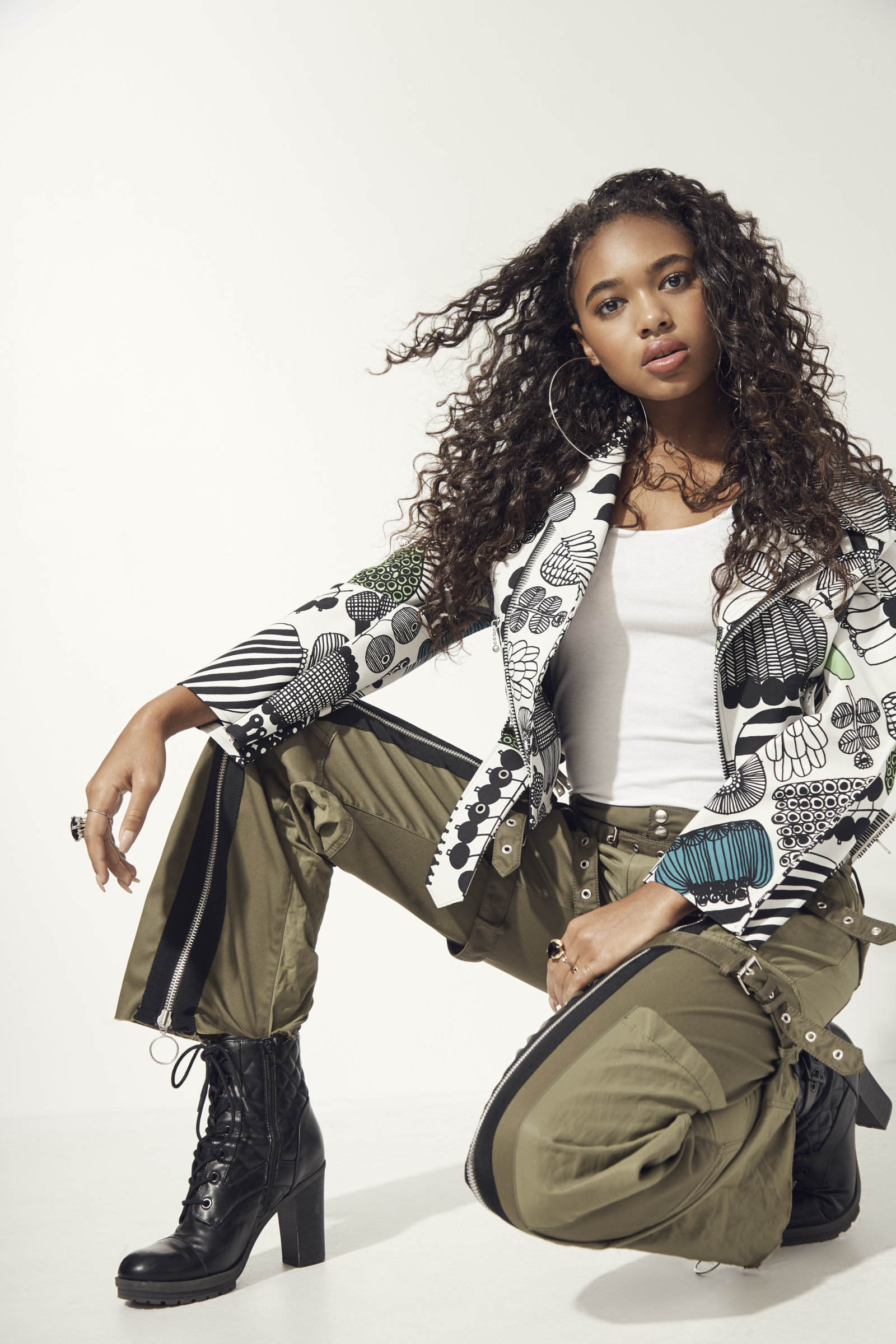 Italian movie: "Il Postino."
Favorite quote: "Shoot for the moon and if you fall short, you'll land among the stars." I live my life by this quote!
The last series you binge-watched: The very last series I completed from beginning to end was "Parks and Rec"… so good.
What have you already crossed from your Bucket List: I think the only thing I've crossed off my bucket list thus far is "work on a network television show." I have big dreams!
I Dreamed a Dream… My dream project is definitely a Marvel movie!
The most beautiful thing while filming… "Lethal Weapon"? The family bond I share with my cast 🙂
Ops! Break Time:
Your Snack Crush? Strawberries and whipped cream!
Sweets or Popcorn: Sweets (specifically baked goods such as cookies, brownies, cupcakes, etc)!
Since we are Italian… Hawaiian pizza, yay or nay? Personally, I'm not a huge fan of Hawaiian pizza but I have absolutely nothing against it!
Credits:
Photographer: Benjo Arwas 
Styling: Veronica Graye
Hair: Anthony Pazos
Makeup: Sean Harris