Caroline lives in Los Angeles and she loves it. So much that she had thought of a creative project that involved all aspects of her life, intertwined with the city: her blog "Love & Loathing Los Angeles." But it doesn't stop there, Caroline dreams of opening blogs on other cities and writing a book about her beloved LA. Her blog, one of the best ever about LA's lifestyle, can be a real guide if you want to visit LA following the map of those who live there and she has pieces of advice of all kinds: what to do, where to eat, where to go for a drink, or where to do the best shopping.
So, thanks to Caroline you will be on the rooftop of the "Perch" at sunset, or you will go on July 3rd to see "Thelma and Louise" at "Cinespia" Drive-In, precisely at the Hollywood Forever Cemetery, and then you'll enjoy fireworks at midnight. But then you can't miss "Malibu Farm," where to spend a day in front of the Ocean, in Malibu. With sand, pink cocktails and lights that surround you.
Her Instagram profile is the biggest source of inspiration for colorful clothes, big smiles, hidden places and red lipsticks. And if you want to find out more about her, her favorite places and future projects, we went to visit her in her delightful home in Los Angeles. Another small paradise.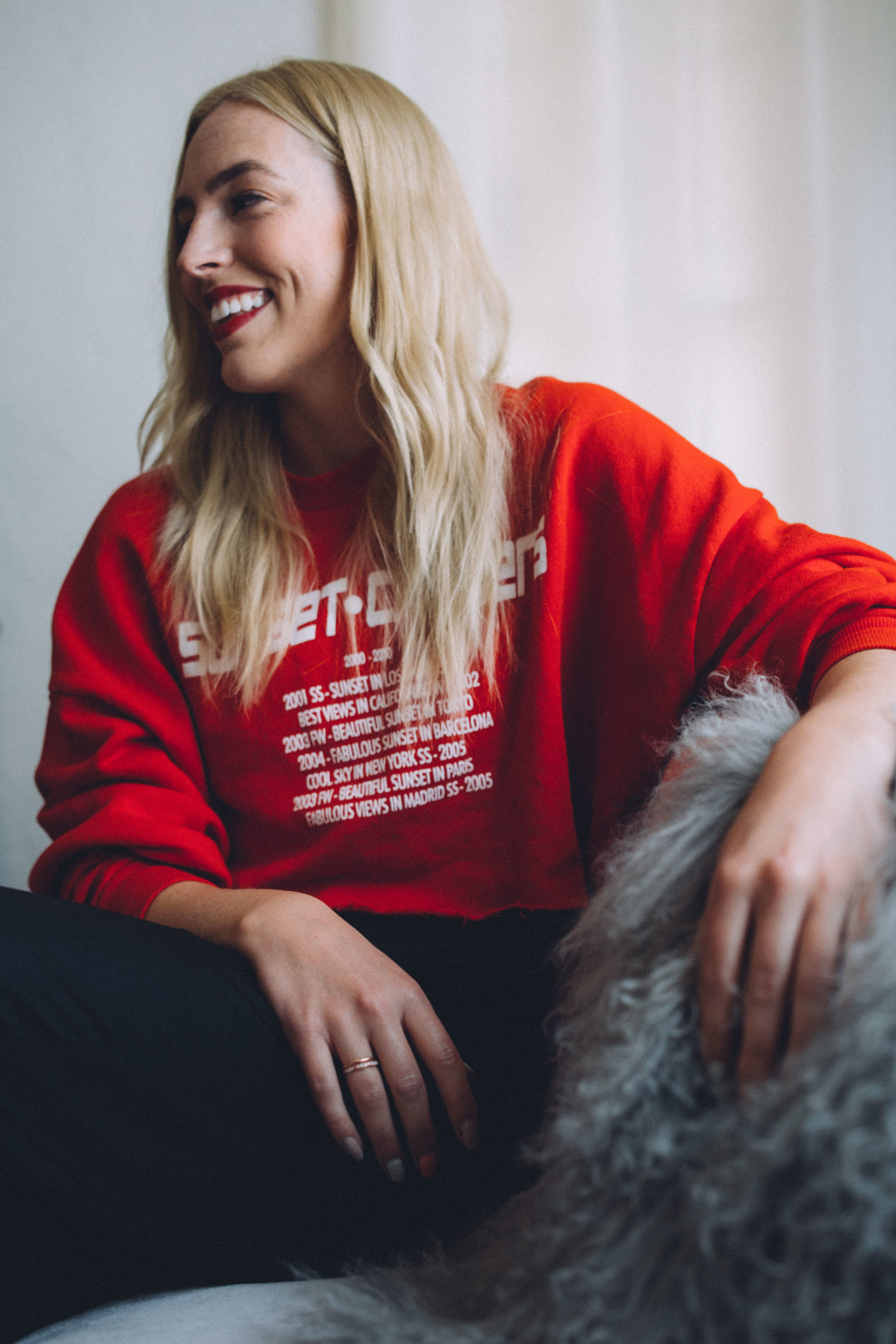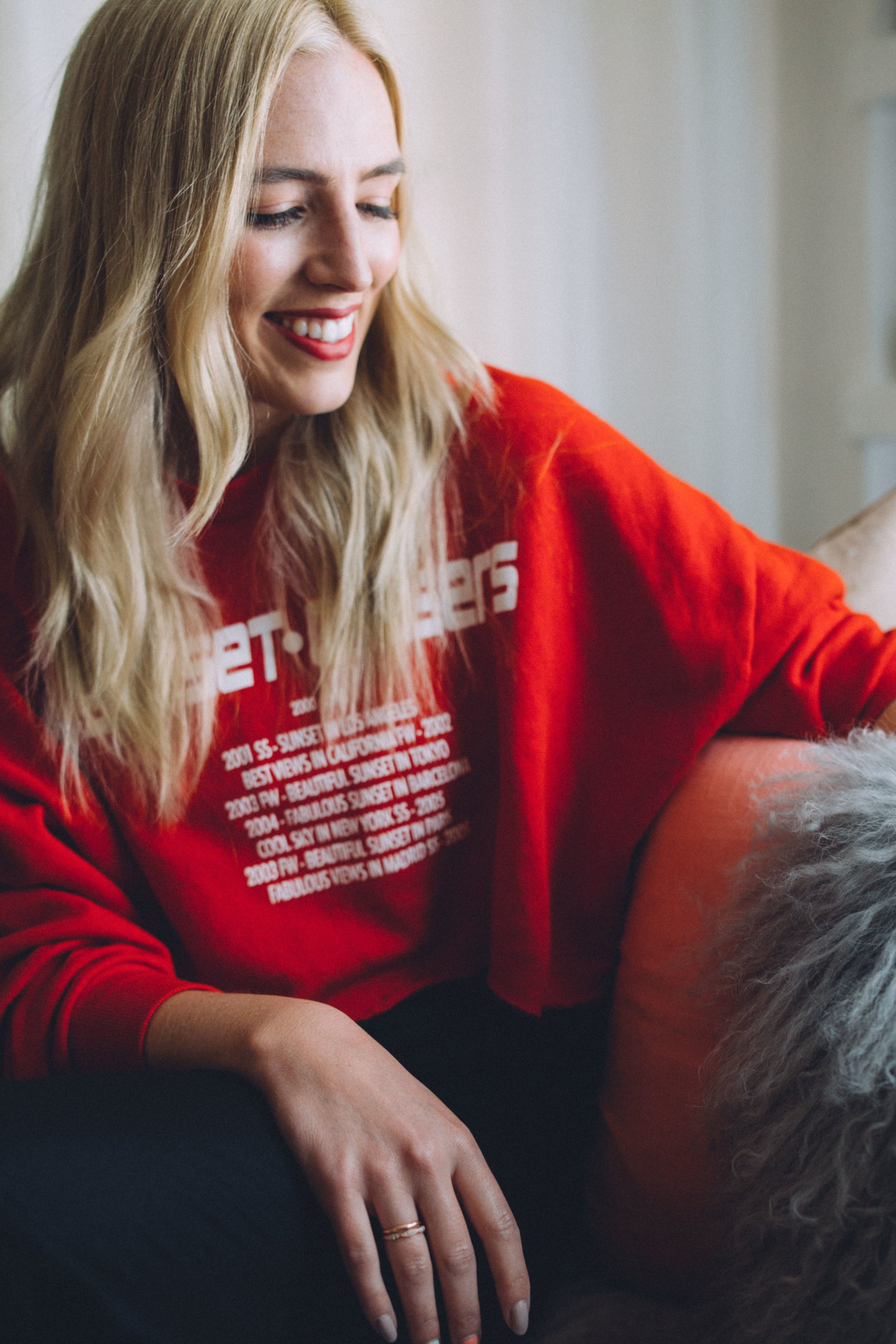 ________________
You moved to LA only some years ago. Where did you get the inspiration to open a blog talking about LA?
________________
Actually, it's a funny story. I used to work at Live Nation, I don't know if you ever heard about it, but they do concert, promotions, festivals…they own tons of music videos and things like that.
So, I was living in Orange County, which is only about an hour south from here, went to college, graduated. But I needed to move to Los Angeles if I wanted to do something worthwhile, something creative. So, I moved to LA, I think it was probably 7 years ago. And I was working at Live Nation, realized while I was there that it was not what I wanted to do at the end of the day. I wanted to do something more creative, wanted to get back to the art roots. So, I was kind of going through a very early mid-life crisis, a quarter of life crisis, and I went on vacation and I had this idea for a book. I wanted to write a book about LA since it's such a misunderstood and misrepresented city and people find it really intimidating.
I don't know why but I was like "I feel that I can help fill this void."
I mean, I do so many things in LA. As it is I love going out, I love discovering all the things LA sells. I wanted to write a book and my mom made this suggestion that I started a blog first to get to work on my ideas and that's how it started. I just started writing and doing as many different things in LA that I could. Everything in the LA lifestyle around food, fashion and fun. I've been trying to create a community within a community, for the community, but also trying to make the idea of LA more appealing to people that could potentially be visiting too.
"I wanted to write a book about LA since it's such a misunderstood and misrepresented city…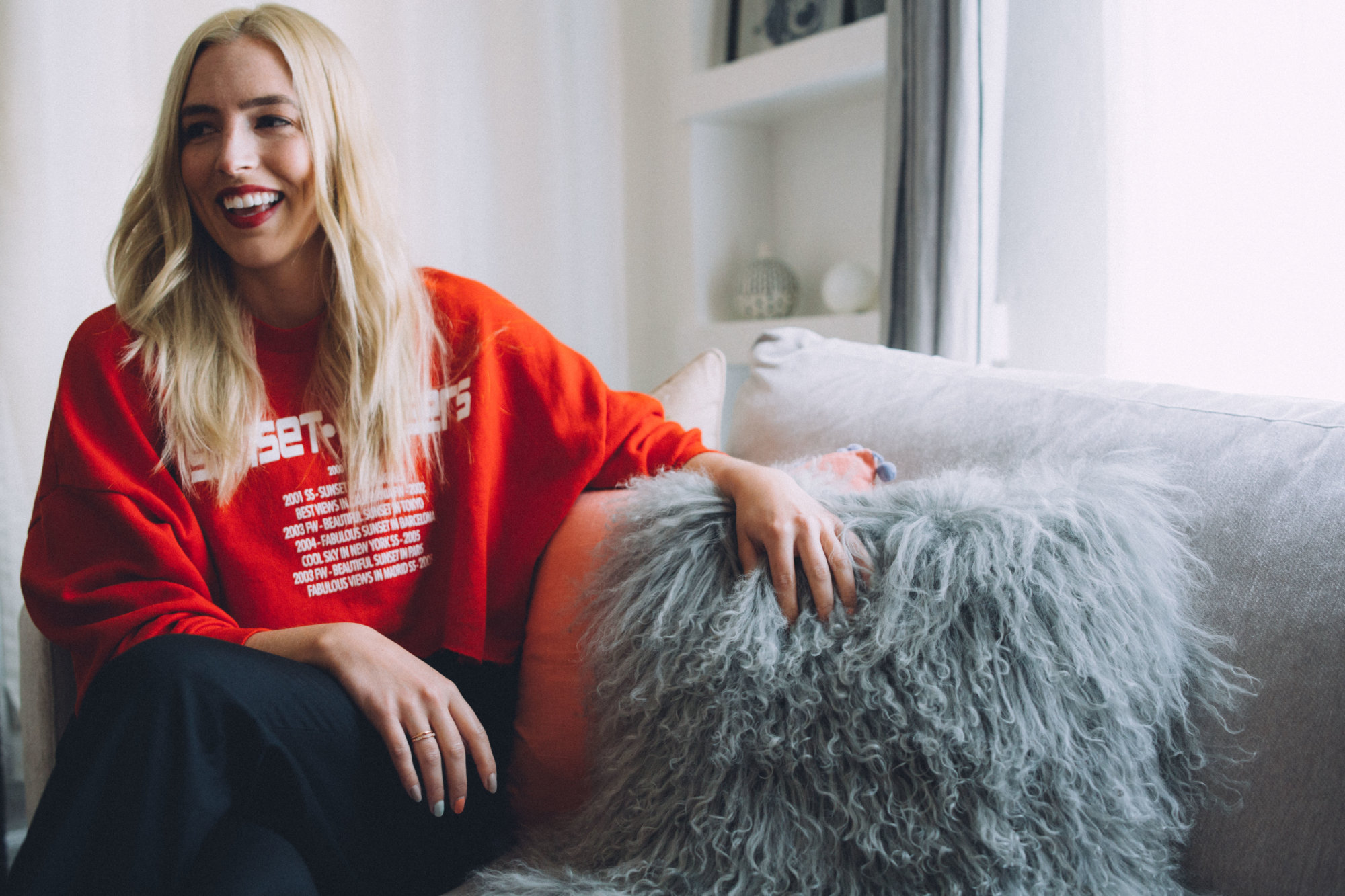 …and people find it really intimidating."
______________
What do you do in your free time in LA? When you are not discovering new place, that is!
______________
It's kind of funny because my job has become my life and it really doesn't feel like a job. So, even in my spare time, I am doing things that I would be doing for my website anyway. The goal for me is to try to do at least one new thing in LA a week, if not more, that would be the goal. Something that I've never done. Because it's crazy how many things there are to experience here: places to go, new things to do, new restaurants' openings. Even just simple things I've never done before like going to a museum. I try to do stuff like that all the time. But besides that, there are certain things that I don't do or that I do but I don't put on my blog or on my socials. That's usually like going to the gym, bingeing Netflix shows…in personal time that's what I am usually doing. So, gym and Netflix.
______________

What's the last series you've binge-watched?
______________
I am watching "Jessica Jones" right now. I love Jessica Jones!
The last thing I watched before that was this really random show on Paramount, which I think it used to be Spike TV…it's called "Waco," it's about Waco Texas. It's a true story. It's really well done! So, that was fun. It's about a Texas cult that was maybe a cult or maybe not…you'll know after you watch "Waco"! I feel I now I really understand about cult people, it's kind of weird. [laughs]
It's a really good show.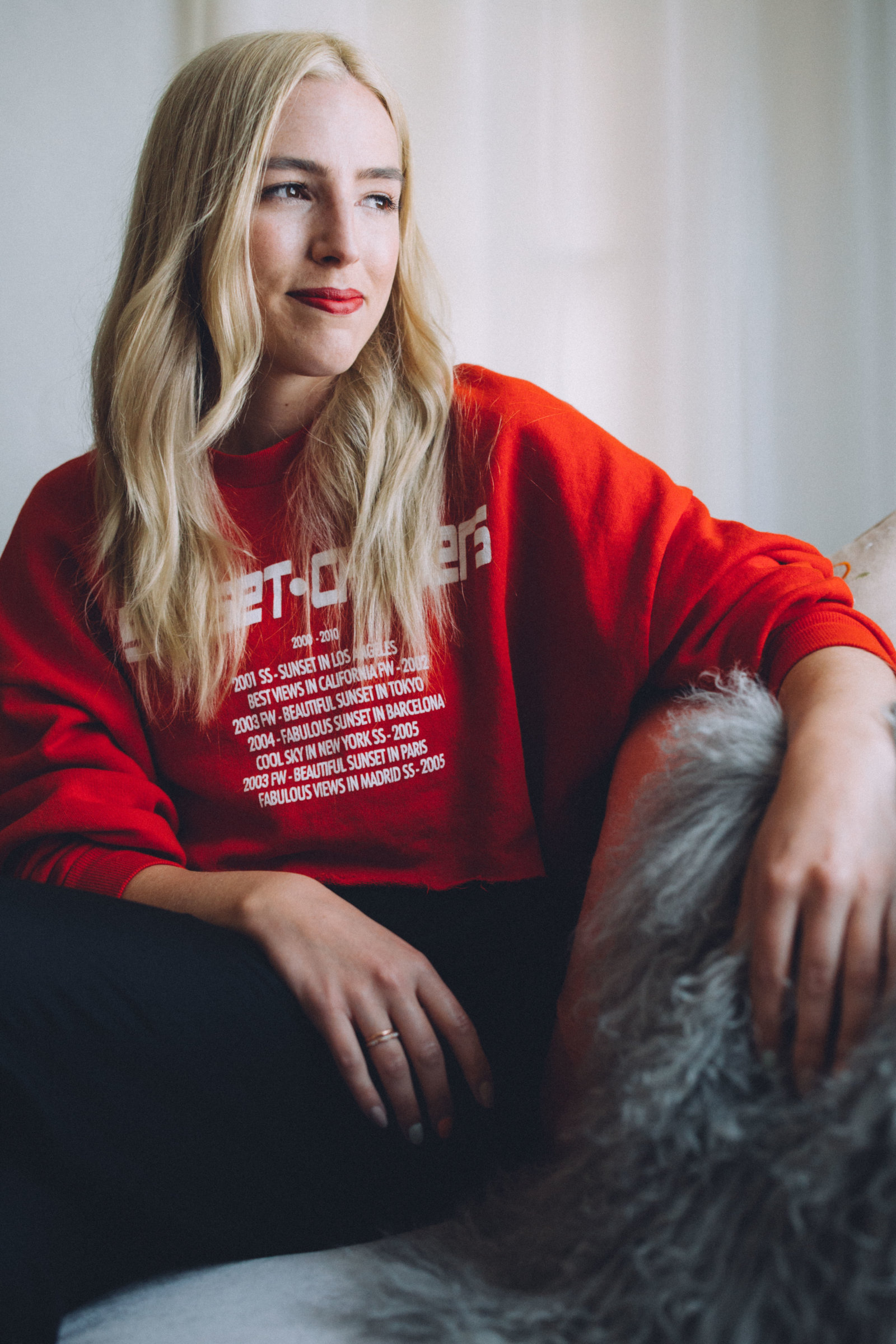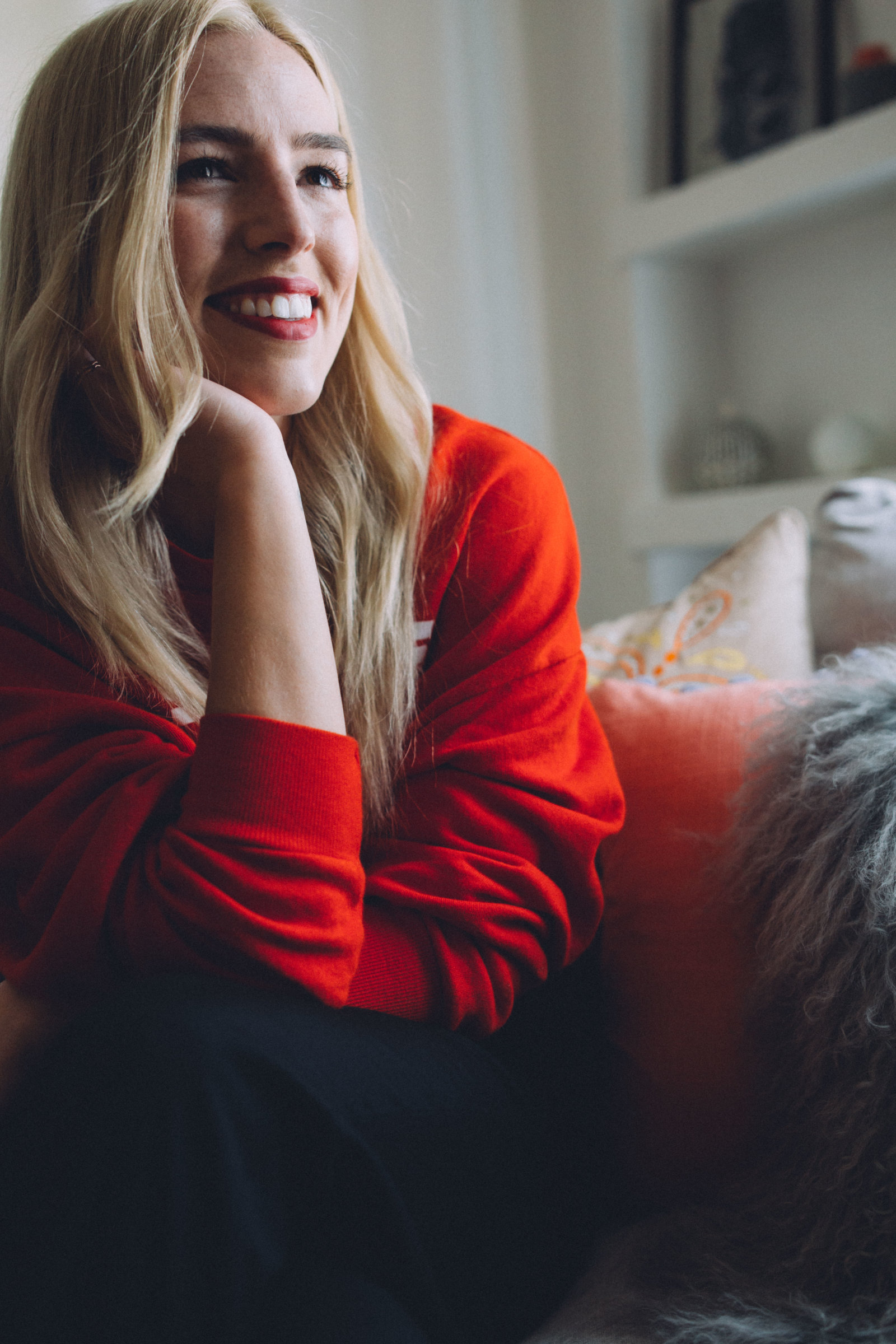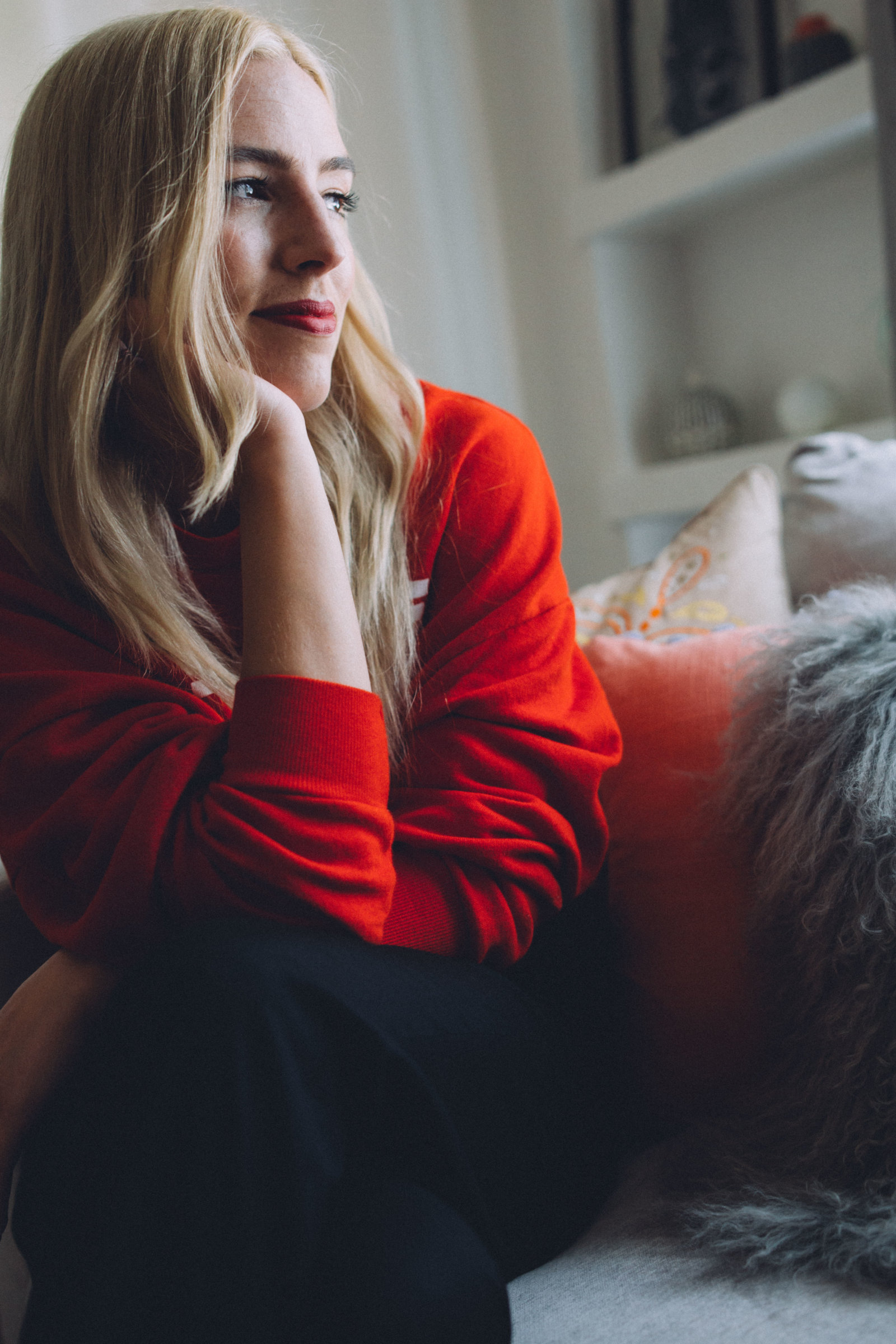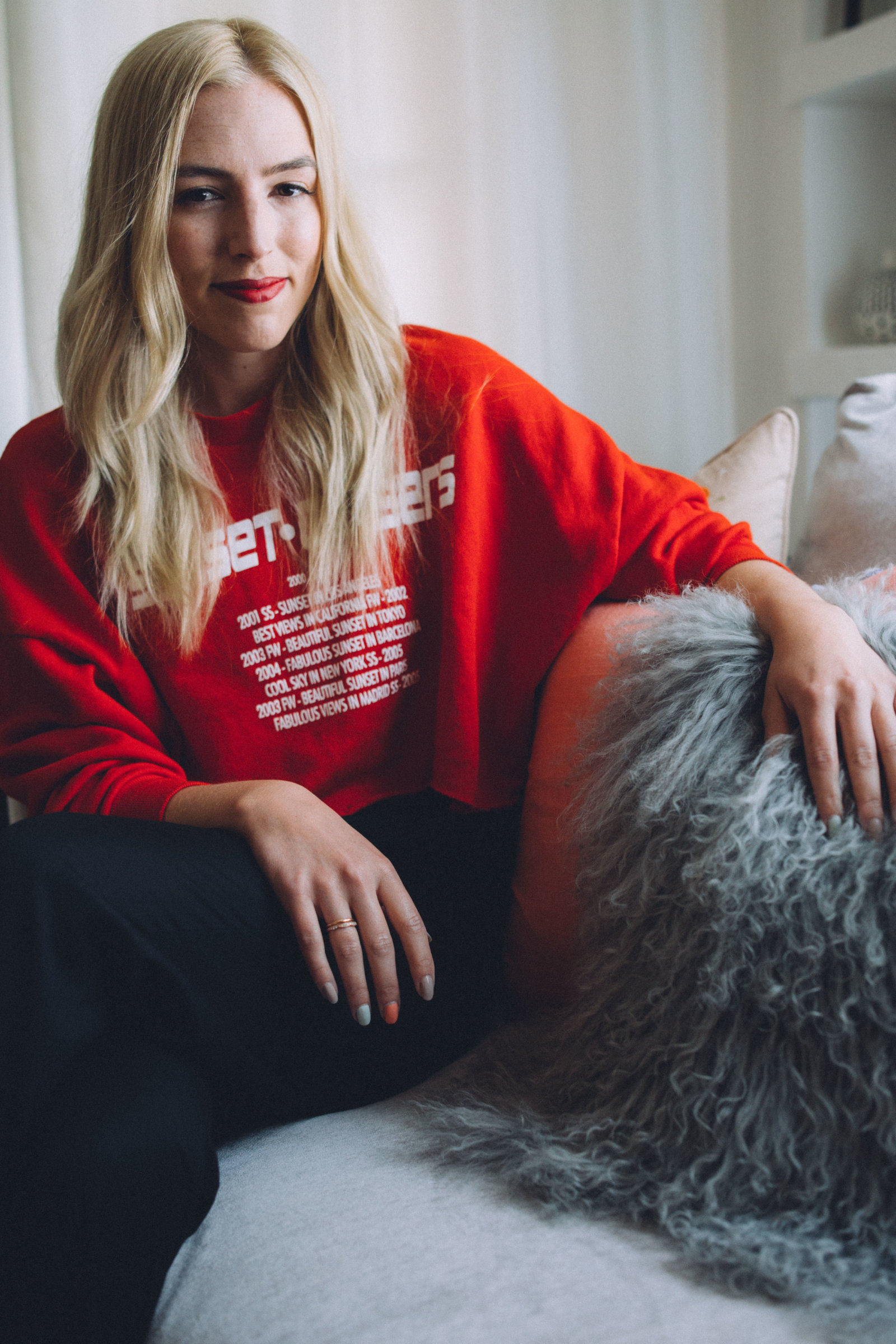 ______________
Do you have a favorite movie?
______________

I have a couple of favorite movies. The first one that comes to my mind first is probably "Ever After," it warms my 12-year-old girl heart.
 I love the Cinderella story it's probably my favorite fairytale story; and I love Drew Barrymore, even though they say "the movie is terrible," when I was a kid it was so good. I still love it!
I loved the movie "Kiss Kiss Bang Bang" with Robert Downey Jr. that's one of my favorite movies too. I love him. He's so snarky, so funny. It's a really different film.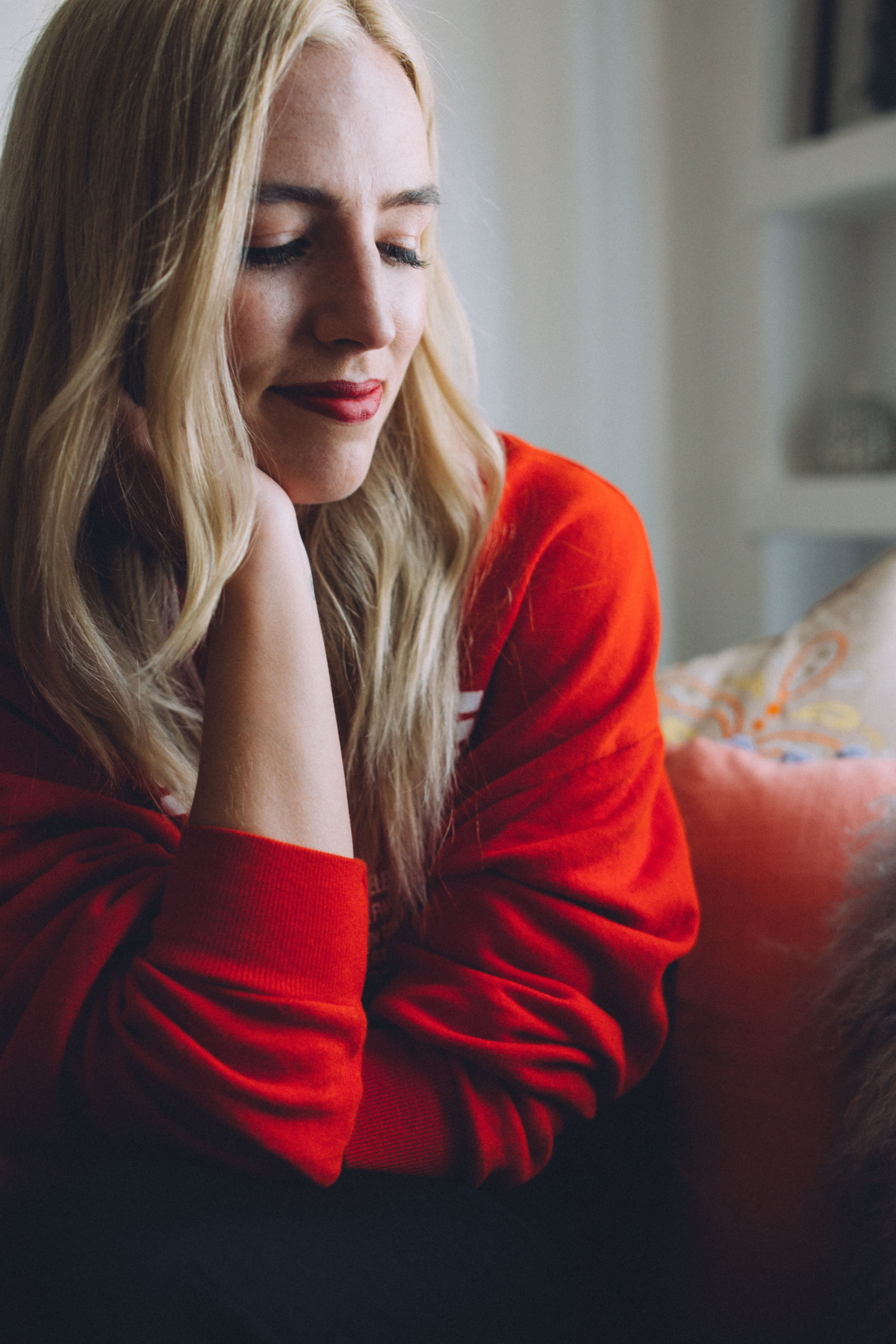 ______________


About "Love & Loathing LA," what is the aspect you are proudest of?

______________
I think I am really proud of the fact that I built something from nothing and I really didn't know what I was getting into. I think I was such blissfully ignorant, I thought I was a pioneer, that I was like the first person to create a blog. I really thought I was doing something different and I am very proud that I stuck through it and continued to stick through the ups and downs: there's a lot of downs because working for yourself it's really hard. There's a lot of self-doubts, there's a lot of criticism, there's a lot of question, the unknown. And it can be really scary navigating through that, especially by yourself. Not having support outside and having people that stay by your side: we are not working together necessarily. I am very proud of the fact that I built this from absolutely nothing and having no clue of what I was doing or where I was going to go.
But I am just incredibly happy.
______________
What was the hardest obstacle to overcome during those years?

______________
I think in the beginning like I said, the self-doubt. People not really understanding what I was doing and why I was doing it: they were like, "You are not making any money."
The financial struggle too in the beginning. You just have to go into it knowing that you are going to be broke for a very long time and that's kind of terrifying. I honestly went into it knowing that it was going to work out. It's amazing what can come out of desperation, but I am very happy that I've had that struggle. I continue to struggle. Even today. It's an everyday thing but I'm definitely growing. Personally, financially, everything is coming together.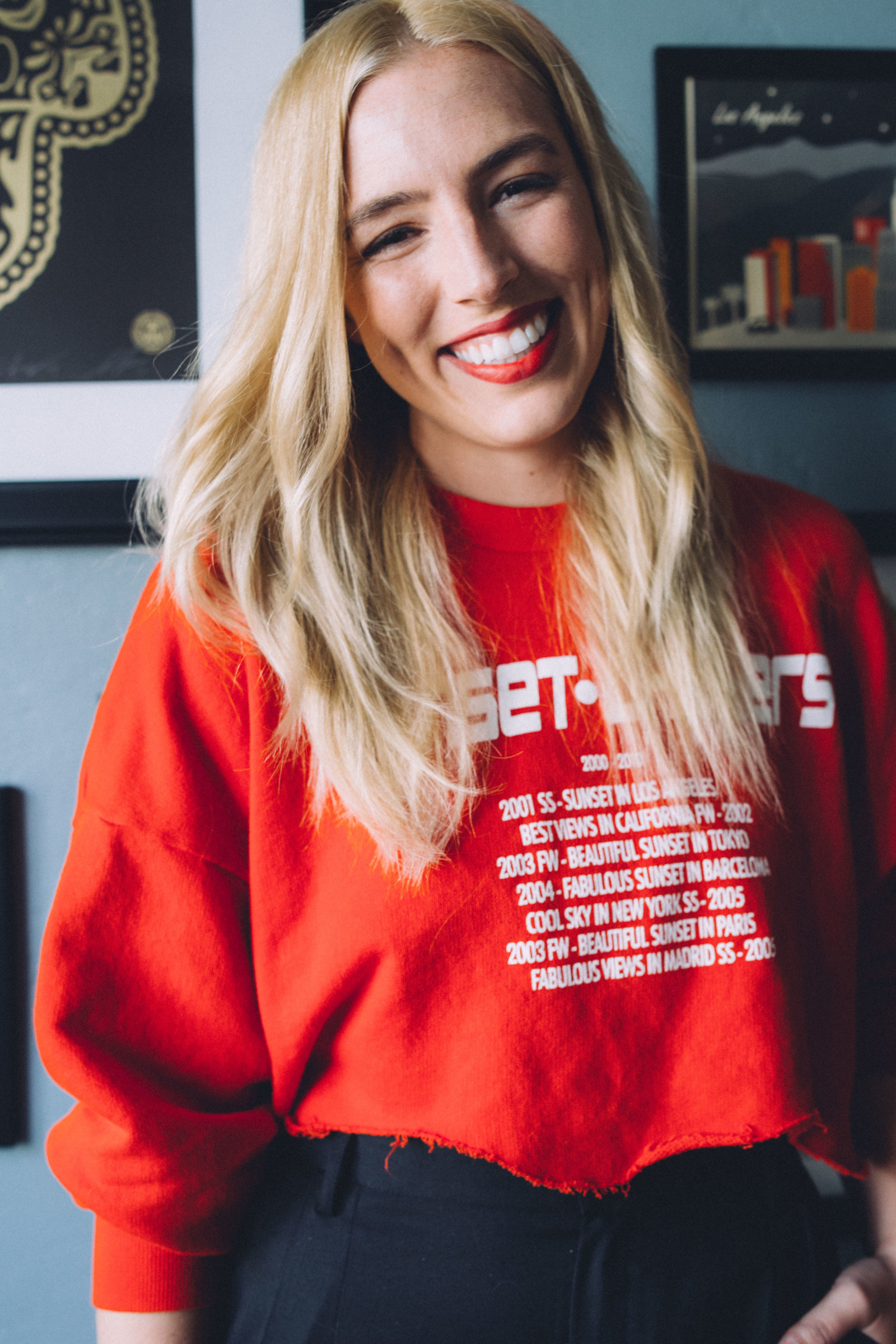 "It's always going to be a struggle, I think, but it's especially hard in the beginning."
______________
If you could move to any other city in the world, and open a blog about it, where would you go?
______________

It's funny because I actually thought the domains "Love & Loathing" in a bunch of different cities. That would be so cool to have the "Love & Loathing" lifestyle in other cities but personally, I don't know where I would go. I always thought about this. I suppose the easy answer is New York but I don't know if I would do New York. In my fantasy world, it would be something quiet in California, probably somewhere on the central coast. There are so many cities. Maybe Chicago, maybe Austin, I don't know. I love all of these cities for their own reasons. And then the dreamiest of dreams…maybe Paris or London. God, I can't pick one. There are too many great cities and they are all so different in their own way.
______________

Anywhere in Italy?
______________

I absolutely adore Italy. Not Venice, not Florence. I had a hard time in Florence. You know what it is? It's that I don't know enough about it. I don't like doing touristic things, I want to experience on my own. The things that eventually I did find that I felt weren't touristic, I was like: "this is exactly what I am looking for!"
So probably Rome. I love Rome. But I haven't been to enough places in Italy. Got to work on that.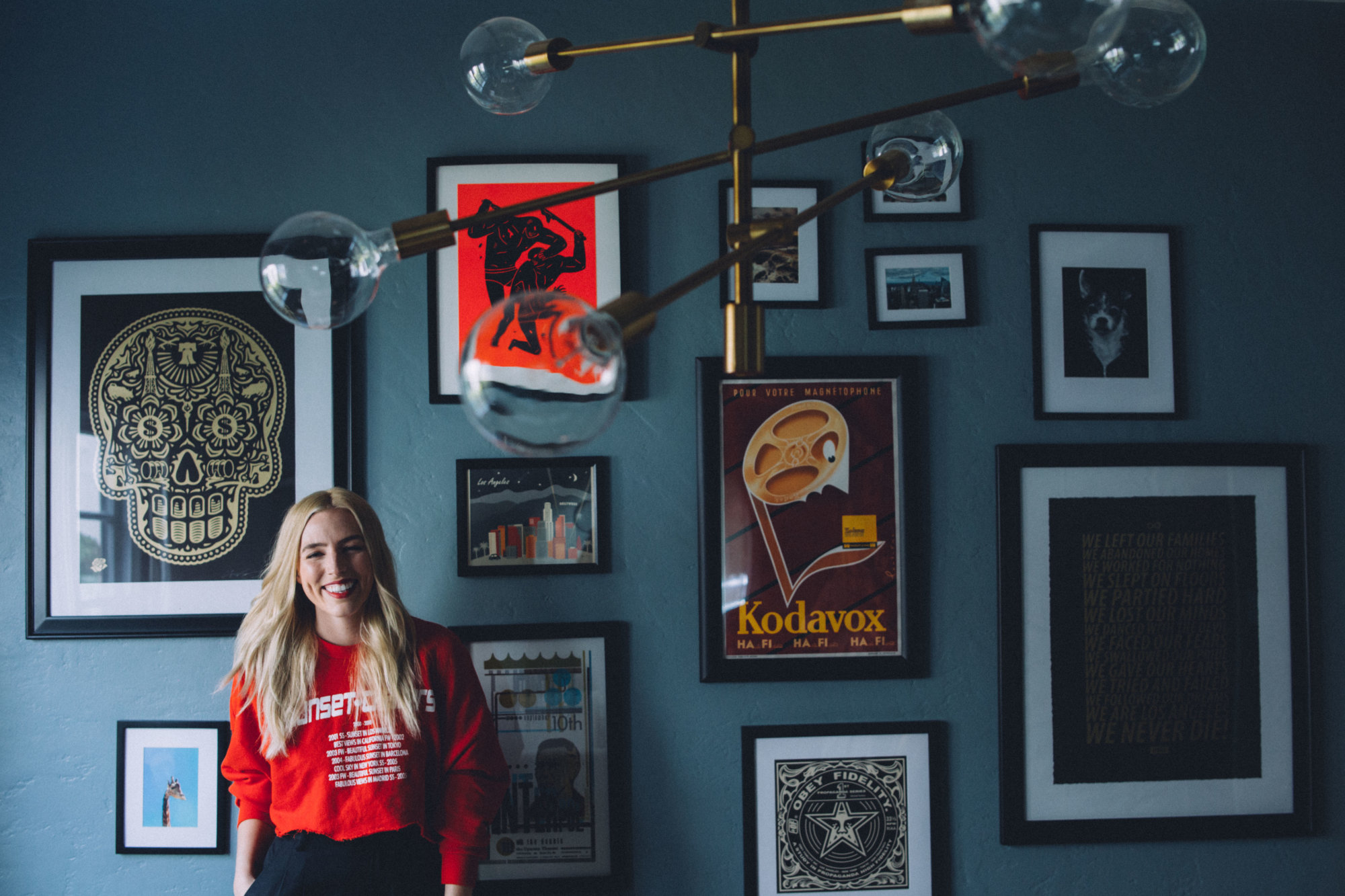 DISCOVERING. EATING. HAVING FUN.
______________
Milan?
______________
I've never been! Dying to go. Heard amazing things. Also, Chiara Ferragni from "The Blonde Salad" is from Milan but she lives in LA now, she seems really cool: she's an LA girl now.
______________
The three pieces of clothing you feel most yourself with?
______________
I am basically wearing them right now: high-waist trousers, I am the queen of trousers; I love them. Lipstick: that's my accessory. A leather jacket: a really good solid real, legit leather jacket, because that's just like a timeless piece. That's something that you can keep in your closet forever. And then my pair of high top Converse, which are essential to me; I always need a good pair of tennis shoes in my closet.
I prefer the rock-chic-androgynous kind of looks.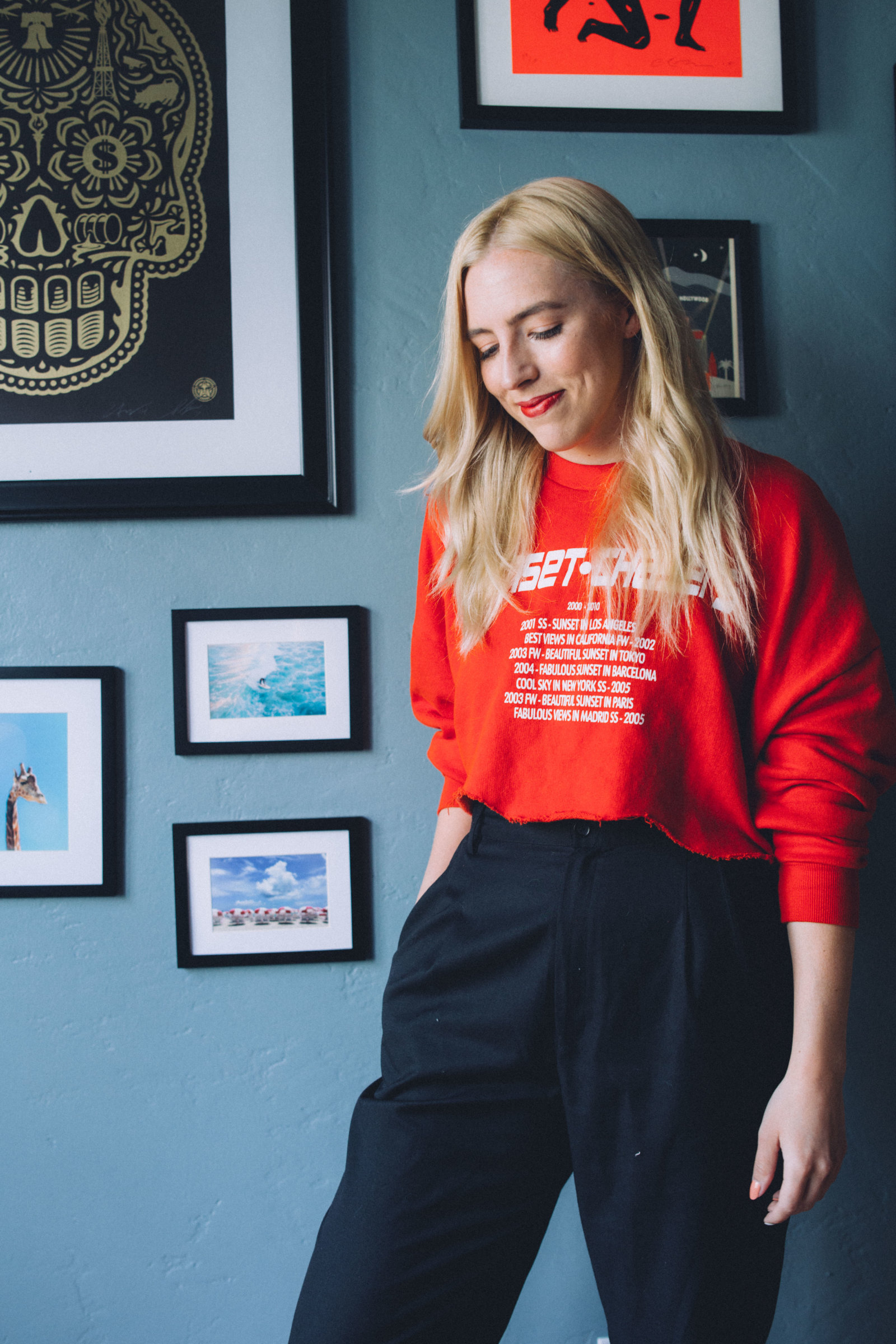 "Chiara Ferragni from "The Blonde Salad" is from Milan but she lives in LA now, she seems really cool: she's an LA girl now."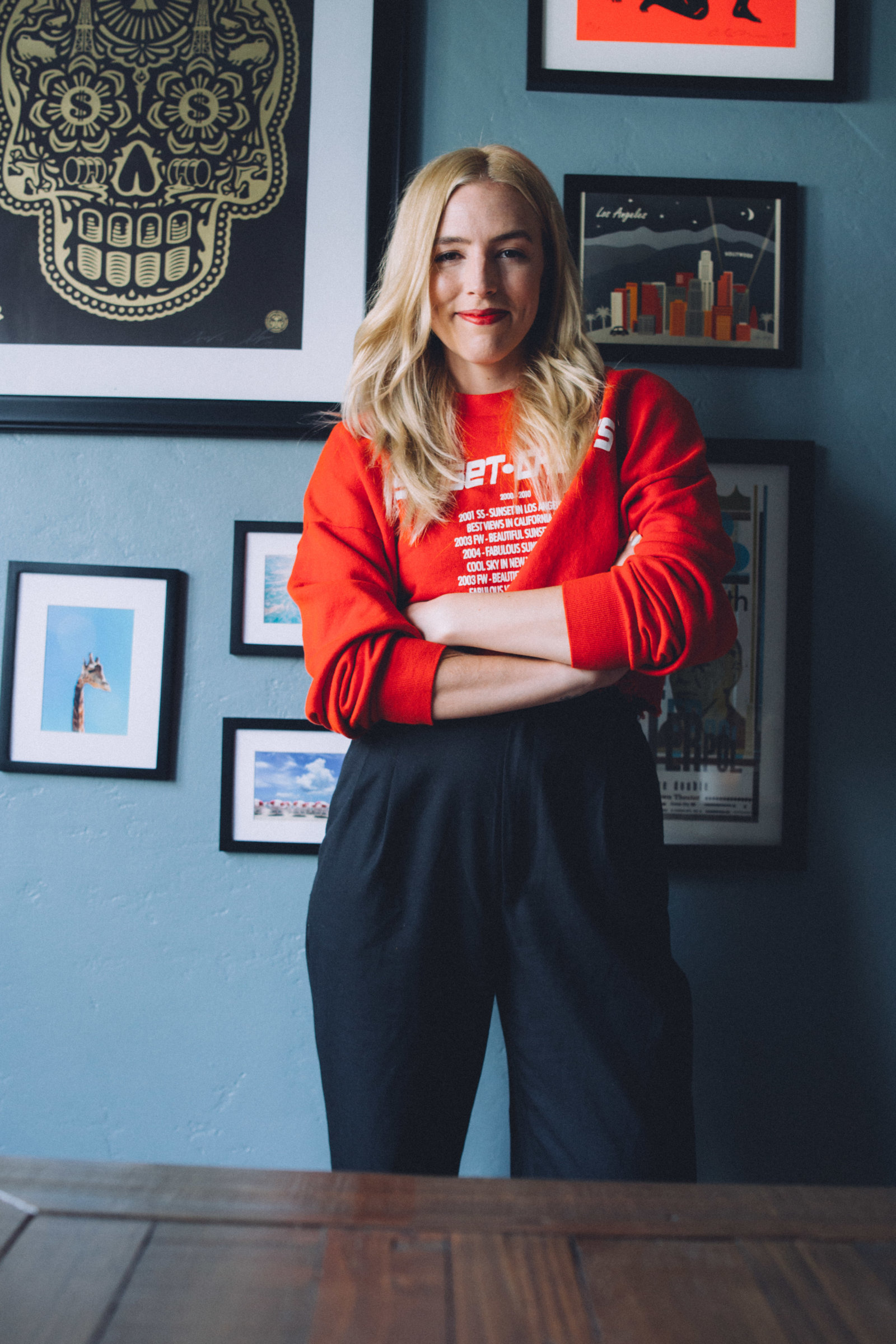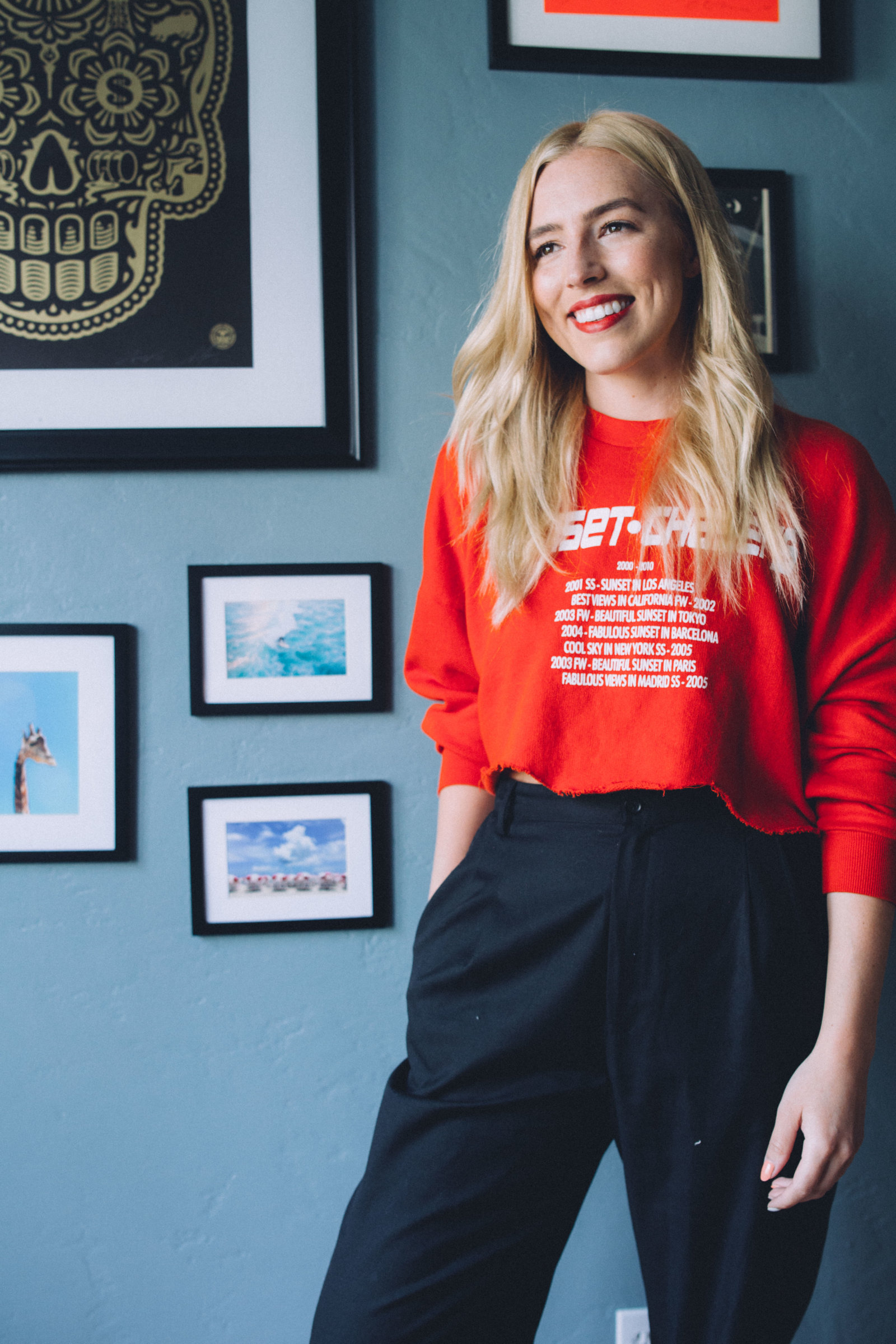 ______________
What is your makeup style?
______________
I usually use an orange, orangey-red spectrum lipstick. I tend to go light, especially lately, I really like a more glowy look. So I go with definitely a highlighter, bronzer, and I go light around the eyes, especially because I love to get bold lips and eyebrows.

______________
You have such beautiful pictures on your blog and on your Instagram. What's for you the secret, if there is one?
______________
I think is definitely editing.
My formula is having a good camera; I don't carry anything too crazy. My boyfriend shoots with Canon, which is a  great camera, but I shoot with something simpler and more functional for my everyday life. So, I shoot actually with a little Fuji X100F which is a fixed lens but it's awesome because I can put it in my purse, in my little Chanel bag and it fits and it works. And I love it. And, of course, editing: I edit in Lightroom; put your own touch on it and work those filters.
It's a process but it's how I like to edit my photos.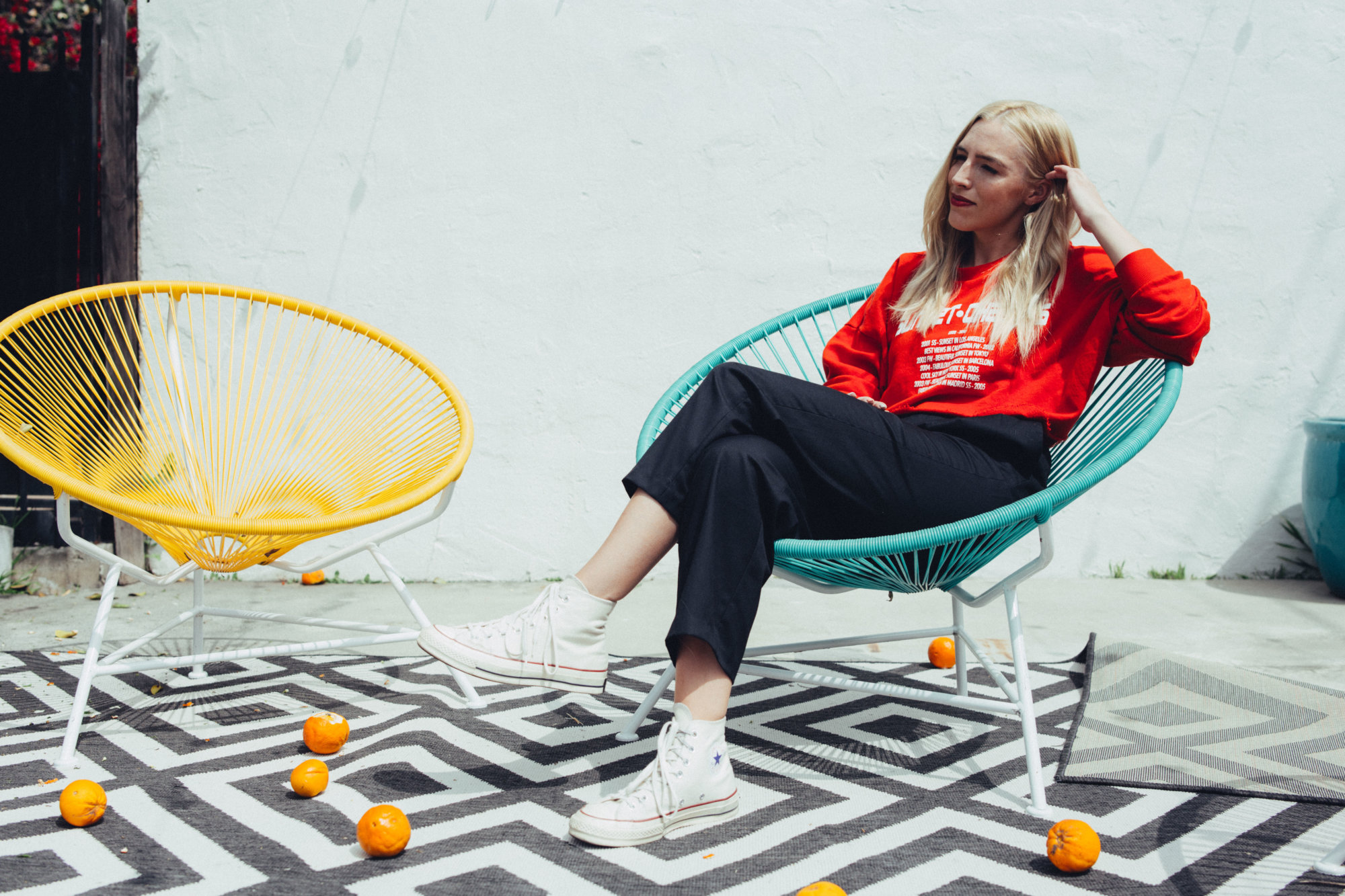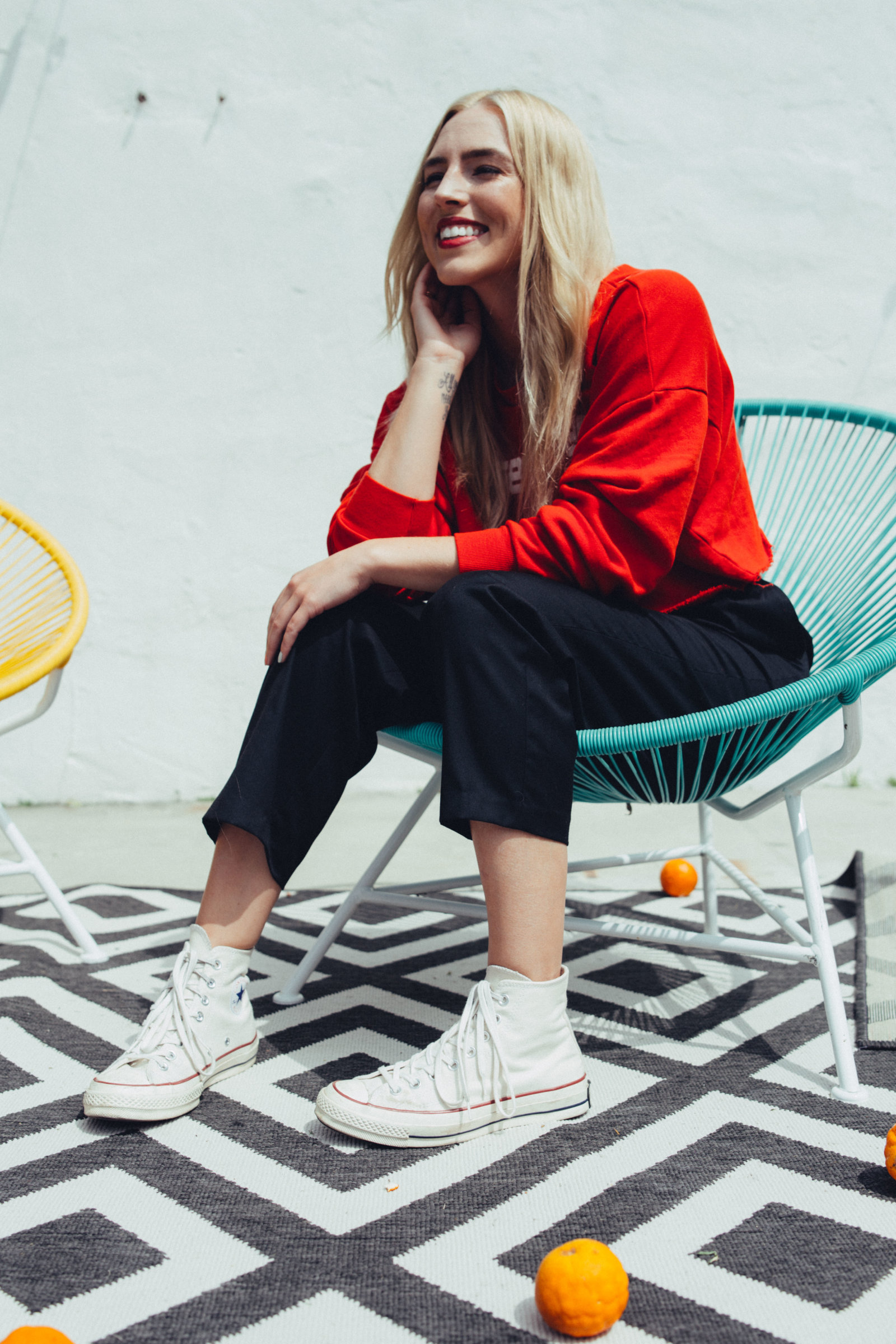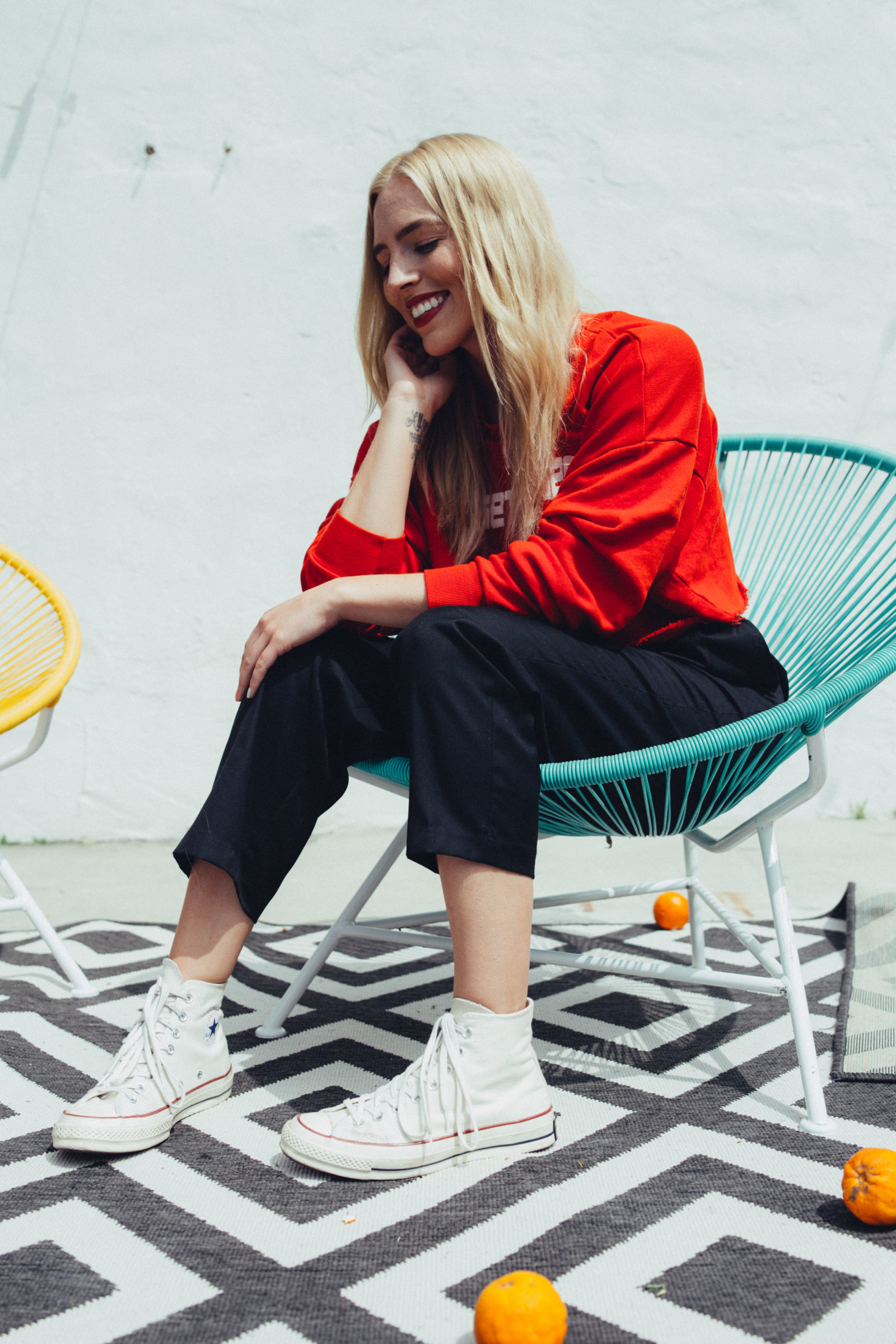 ______________

For you, what's the best place in LA? Your happy place?
______________
Oh my gosh, I have so many.
Well, the first thing that comes to my mind is probably Gjelina on Abbot Kinney Boulevard, it's my favorite restaurant in LA, and it just never fails me. It is very quintessential LA and the food is always good and it's a beautiful space. It's just where I take all my friends if they are coming in from out of town. Besides that honestly, I am going to say probably the Beverly Hills Hotel, it's so quintessential LA like all Hollywood glam and it's so beautiful and I feel like I'm on vacation every time I go there. It's a nice daytime escape.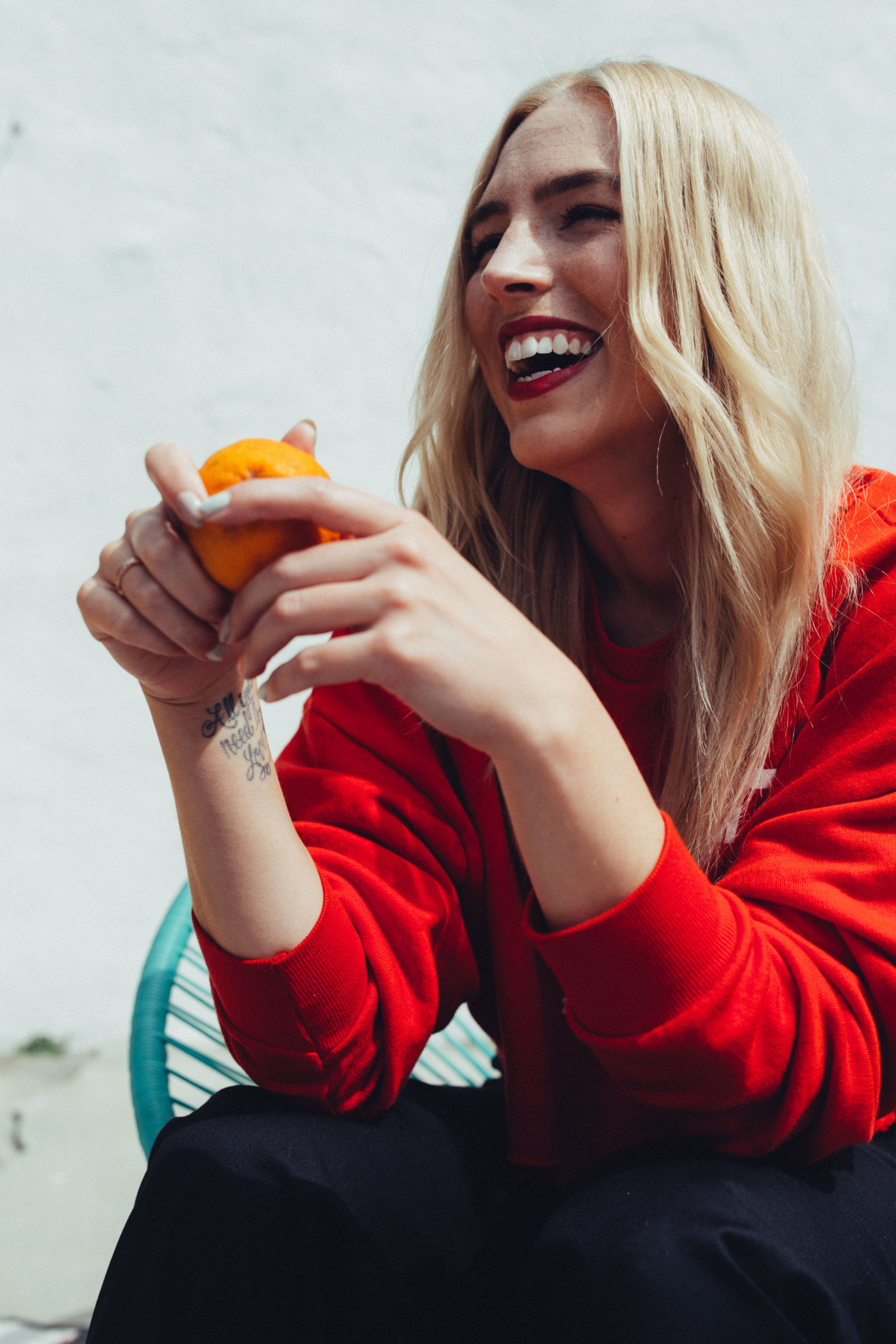 ______________
If you could describe LA with one color?
______________


Neon pink.
______________

And with one word?
______________


I am going to say "creative."
______________

One feeling?
______________


I want to say "dreamy."
______________
What's your favorite blog to follow?
______________
There's a couple.
There are different people, different types of reasons why you follow people: probably my favorite fashion blog is "Margo & Me." She's absolutely nothing like me and I absolutely adore her; I just think that she does it right. That woman works her butt off and she creates beautiful content and she's just so darling, which is her thing.
______________
Your favorite playlist?
______________
Right now it's anything of Nathaniel Rateliff & The Night Sweats.
I put him on and then just like do the radio.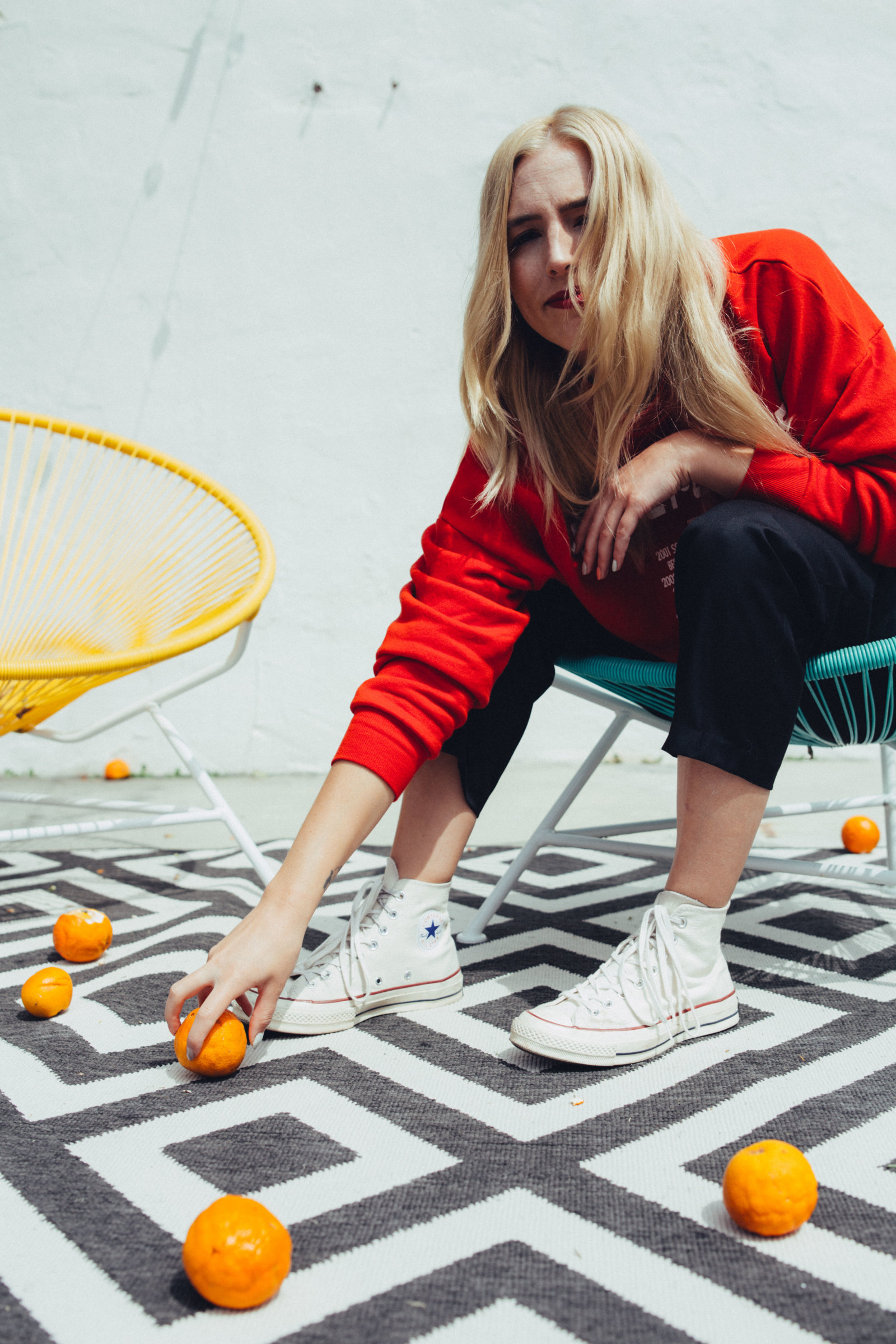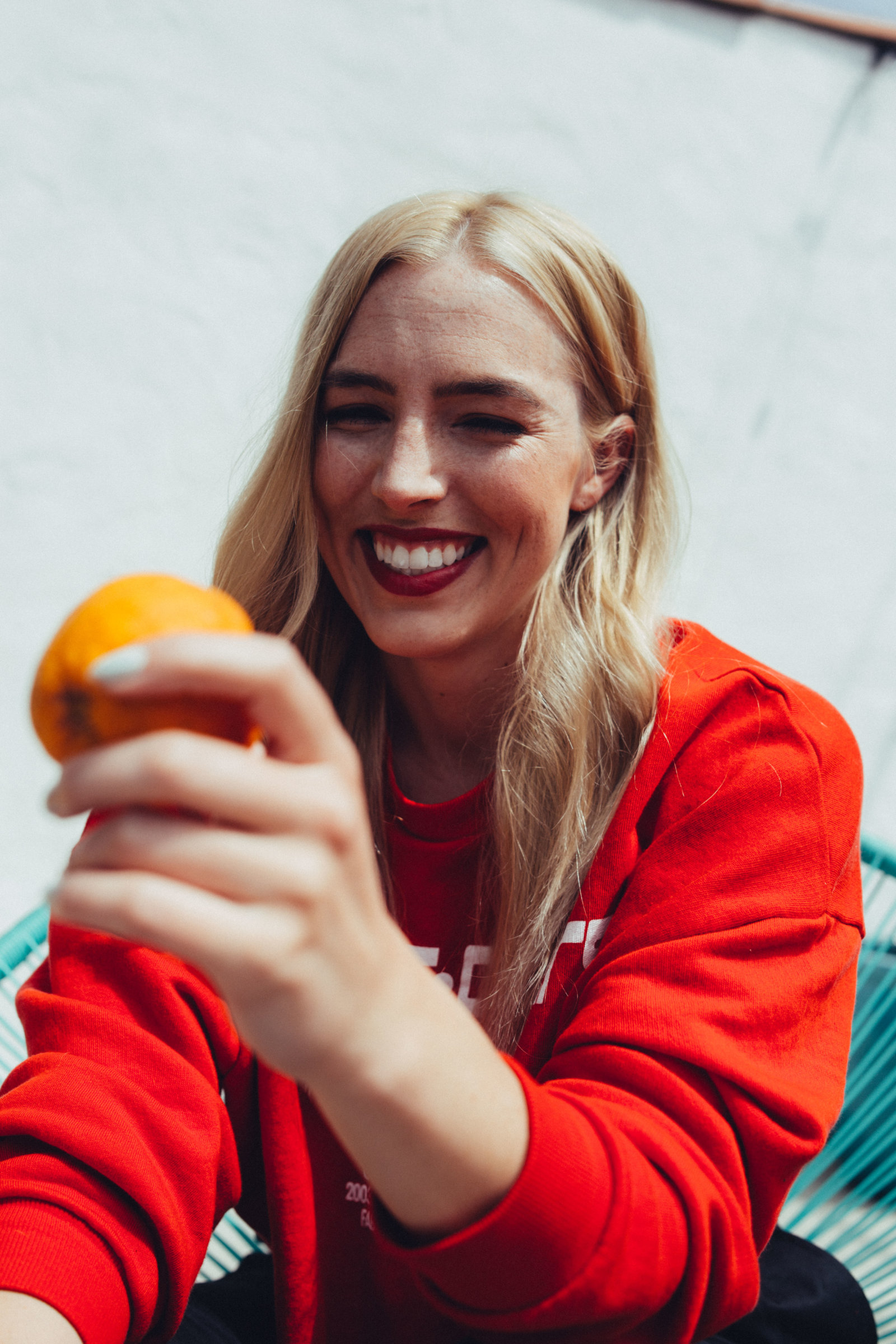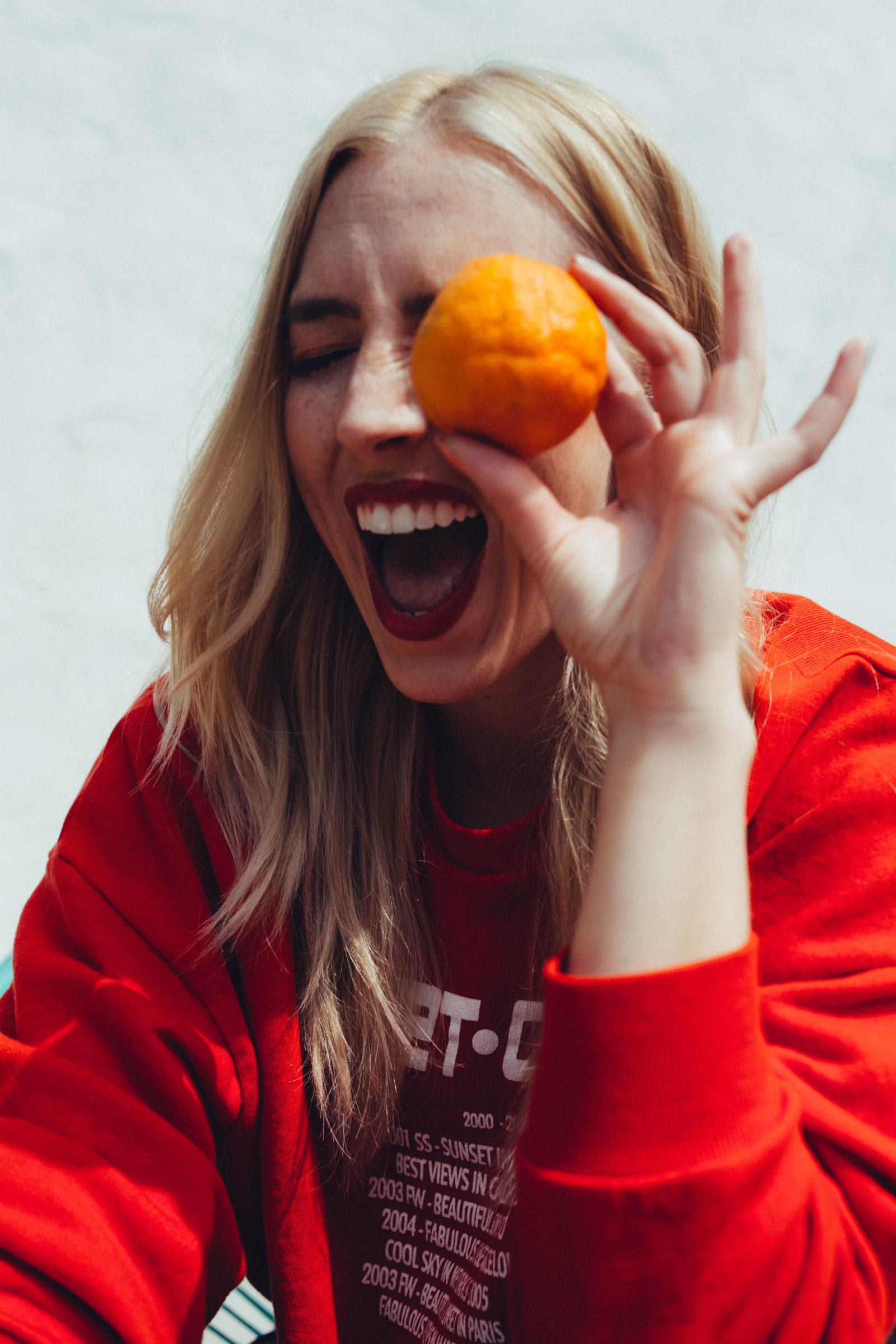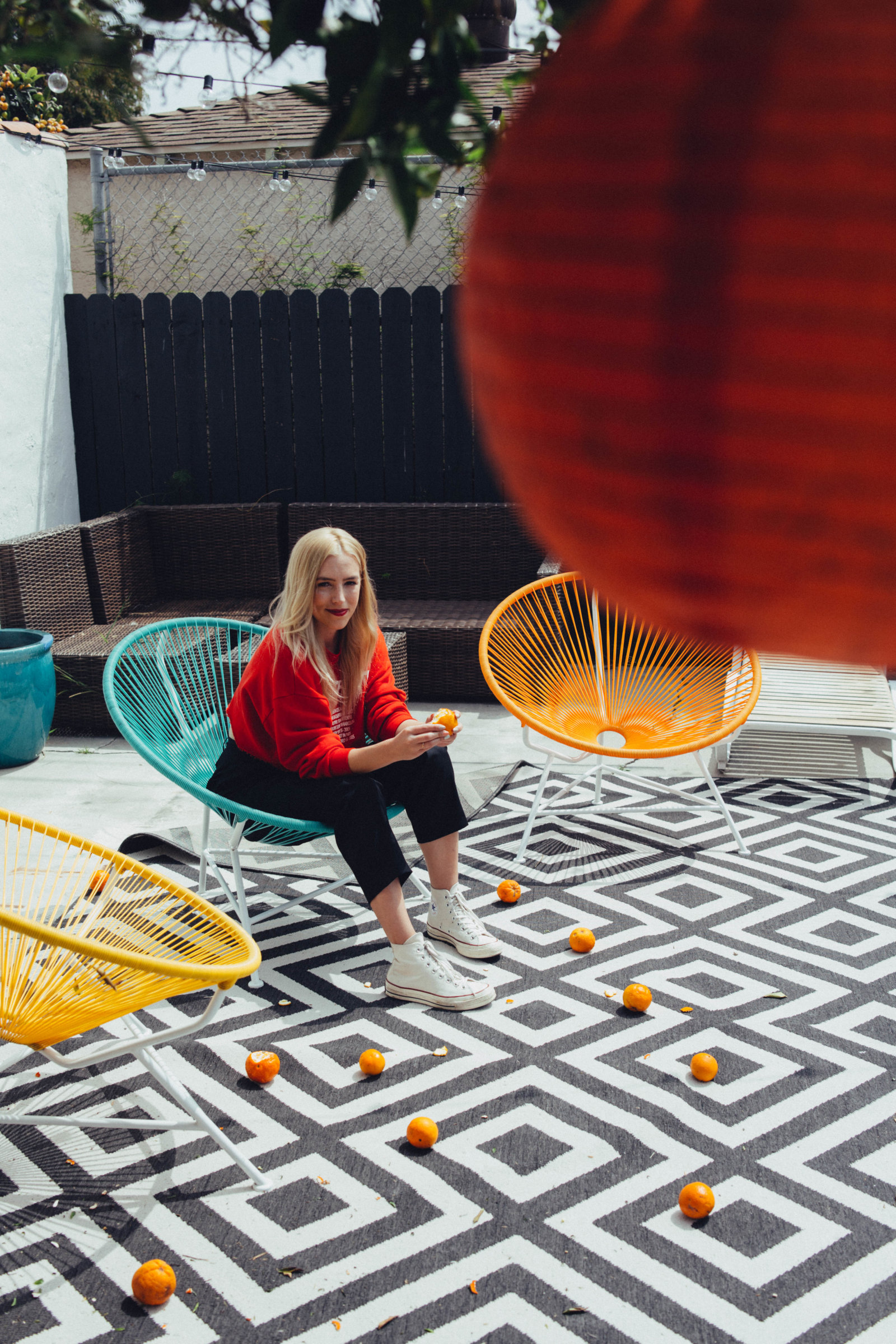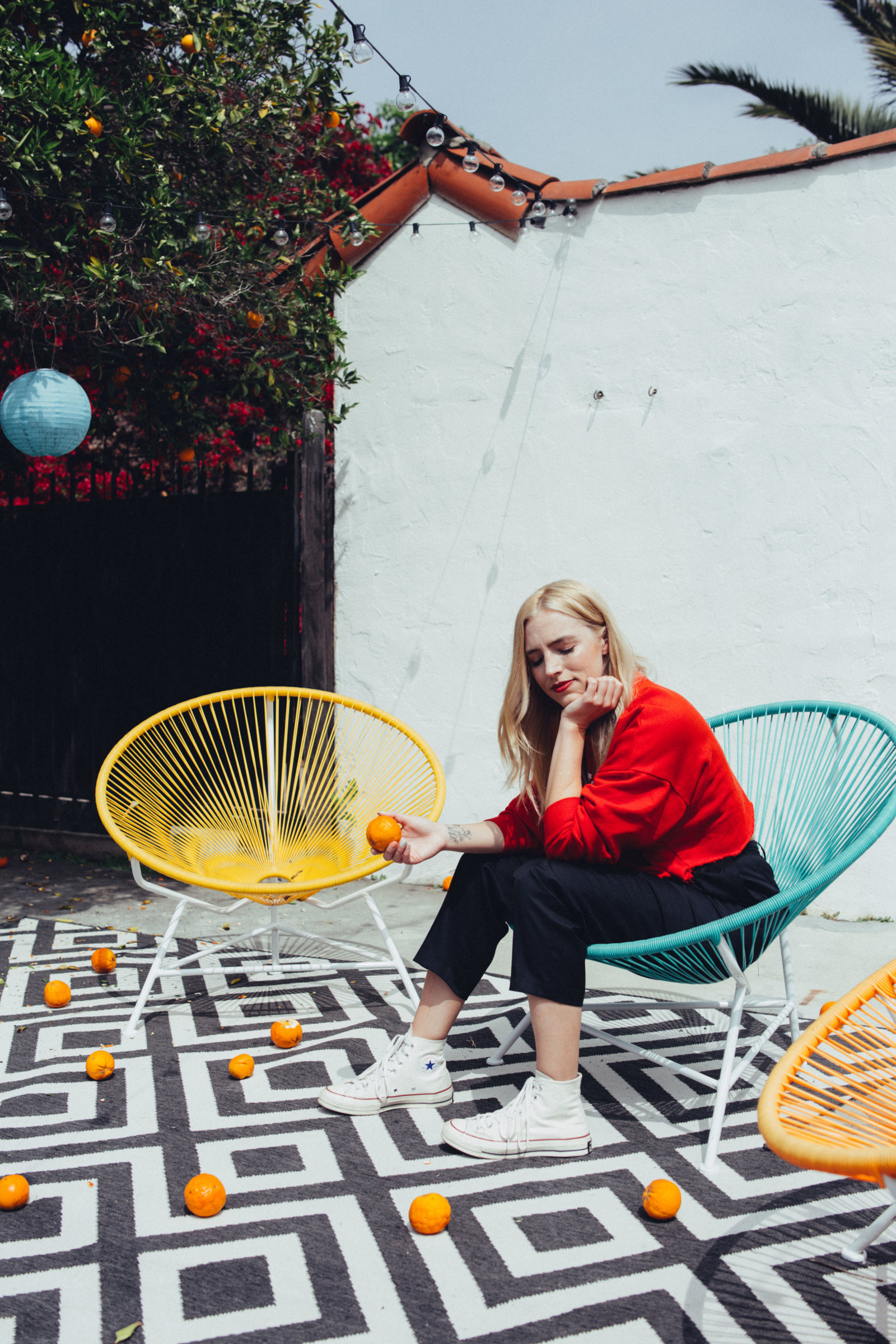 ______________

What's your dream project?
______________


Honestly, it would probably be creating a capsule collection with a brand that I really admire. That would be really great, outside of writing my own book which I am going to do. That's happening, I want to write a book because that's the whole reason why I started. One aspect, definitely getting this book done, I am in the process right now of actually getting the proposal together which is like terrifying. Very cool but very scary. I'm like, "how do you write a book? I've got the idea, now what?" But besides that, I think that it would be very cool from a fashion perspective to do like a capsule collection with a brand that, as said, I really admire. I think that would be really, really cool.
I don't know which brand, still.