Cinema is a journey.
A journey in which viewers take part by watching a movie, and in which actors take part by bringing it to life.
Actress Camilla Dugay, fascinated by this journey, packed her things and embarked on an adventure that led her, between enthusiasm and fear of the unknown, to play Aquileia in "Luna Nera," to share unforgettable moments on set with the cast and crew members, and to be a part of a necessary and brave TV series such as "I May Destroy You." Starting from the body and feeling lighthearted.
Her next stop will be a mix of genuine stories that feature the most interesting subject ever: the human being.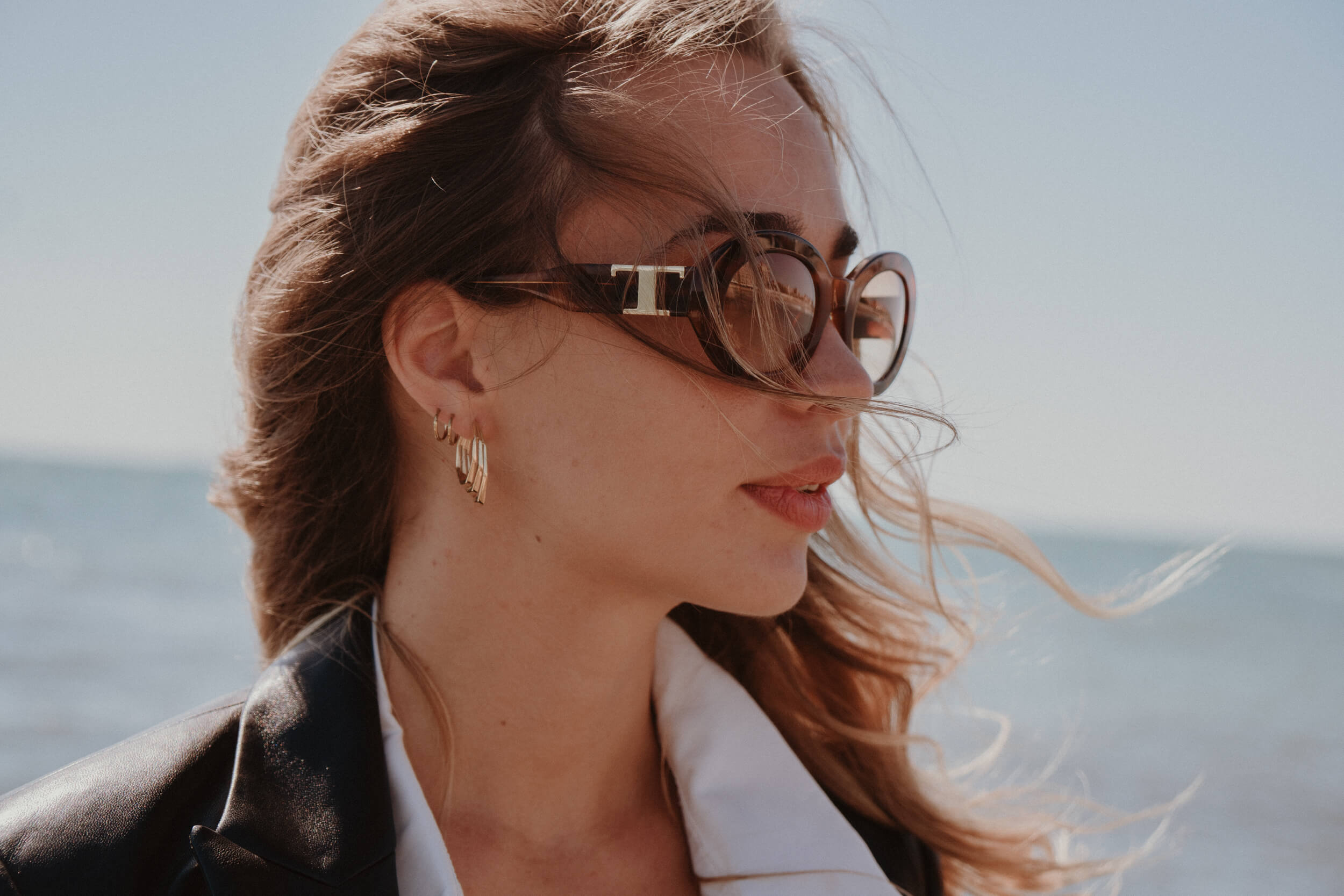 What's the first thing that comes to your mind if you think about acting?
The collective rite of going to the theater, that very moment when the lights go down and there's a suspension, a breath before the beginning of the journey.
What's your first memory of cinema?
I don't know if it's my first memory, by I remember very well the time when my mom and I had to leave the theatre because the movie was too much for me. I think I was about eight or nine. The movie theater was the Quattro Fontane, or the Nuovo Olimpia, I'm not sure. But I'll never forget the first shots of that movie. It was "Bread and Roses," and it was at that very moment that I understood the power of the cinematographic language.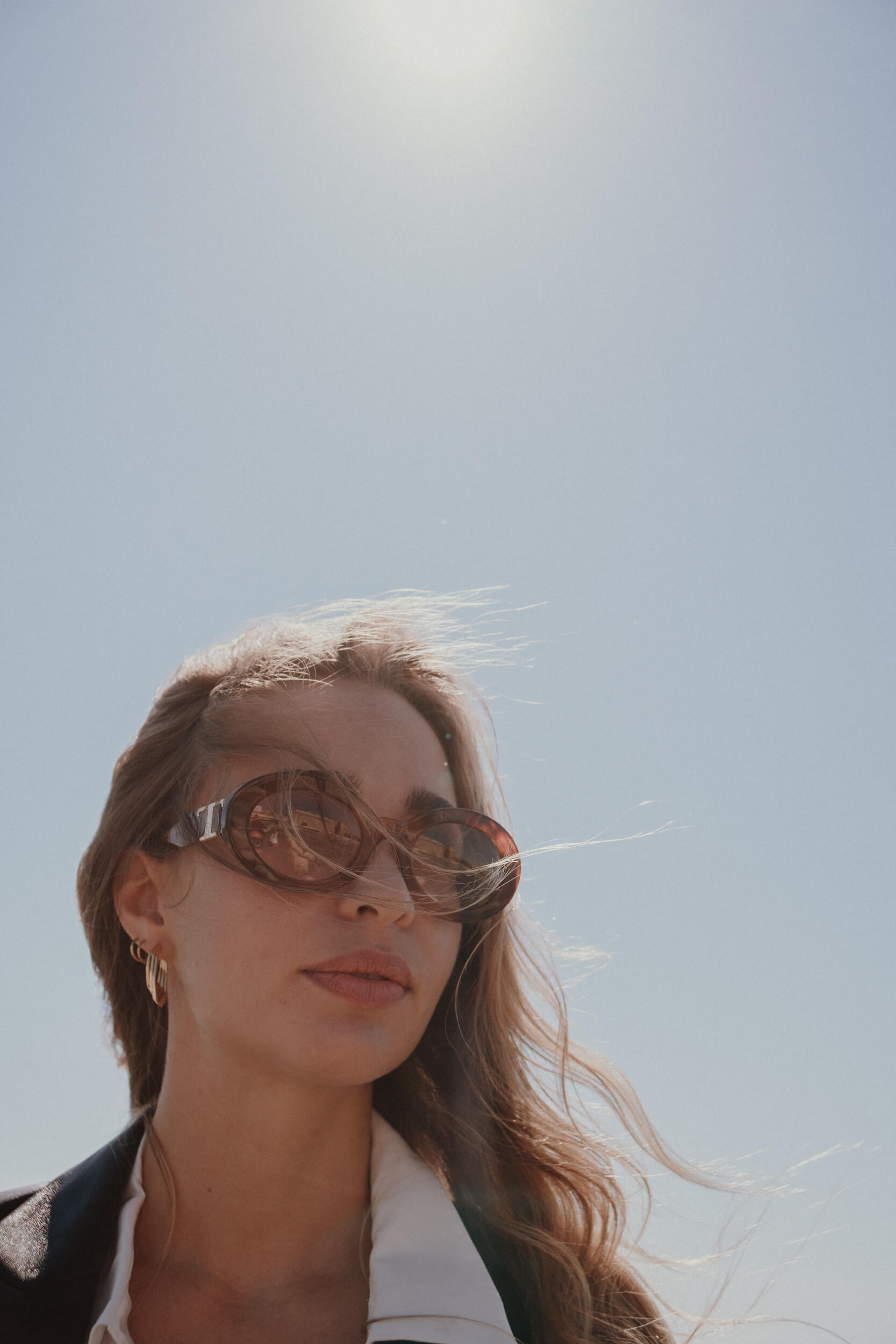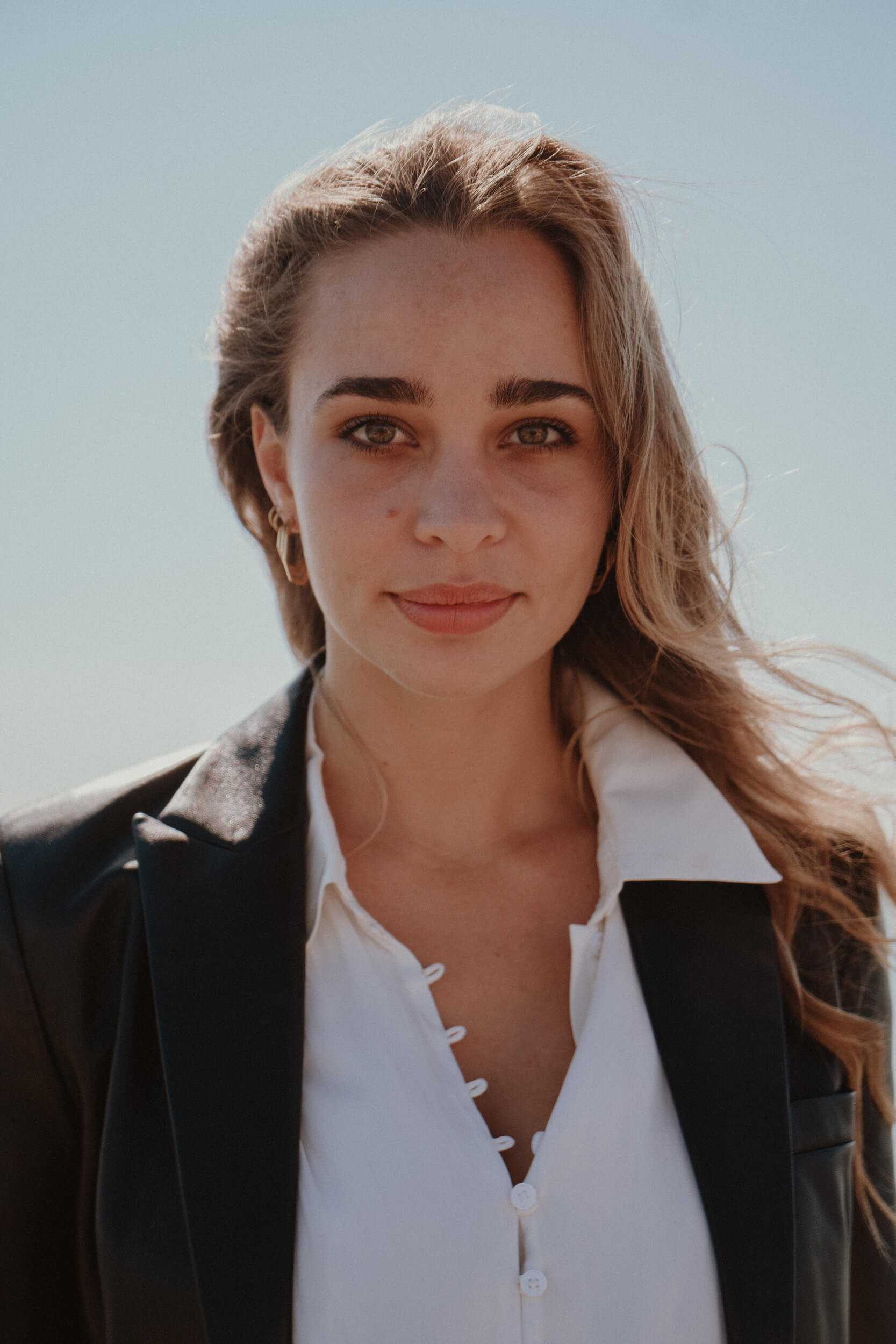 "A breath before the beginning of the journey."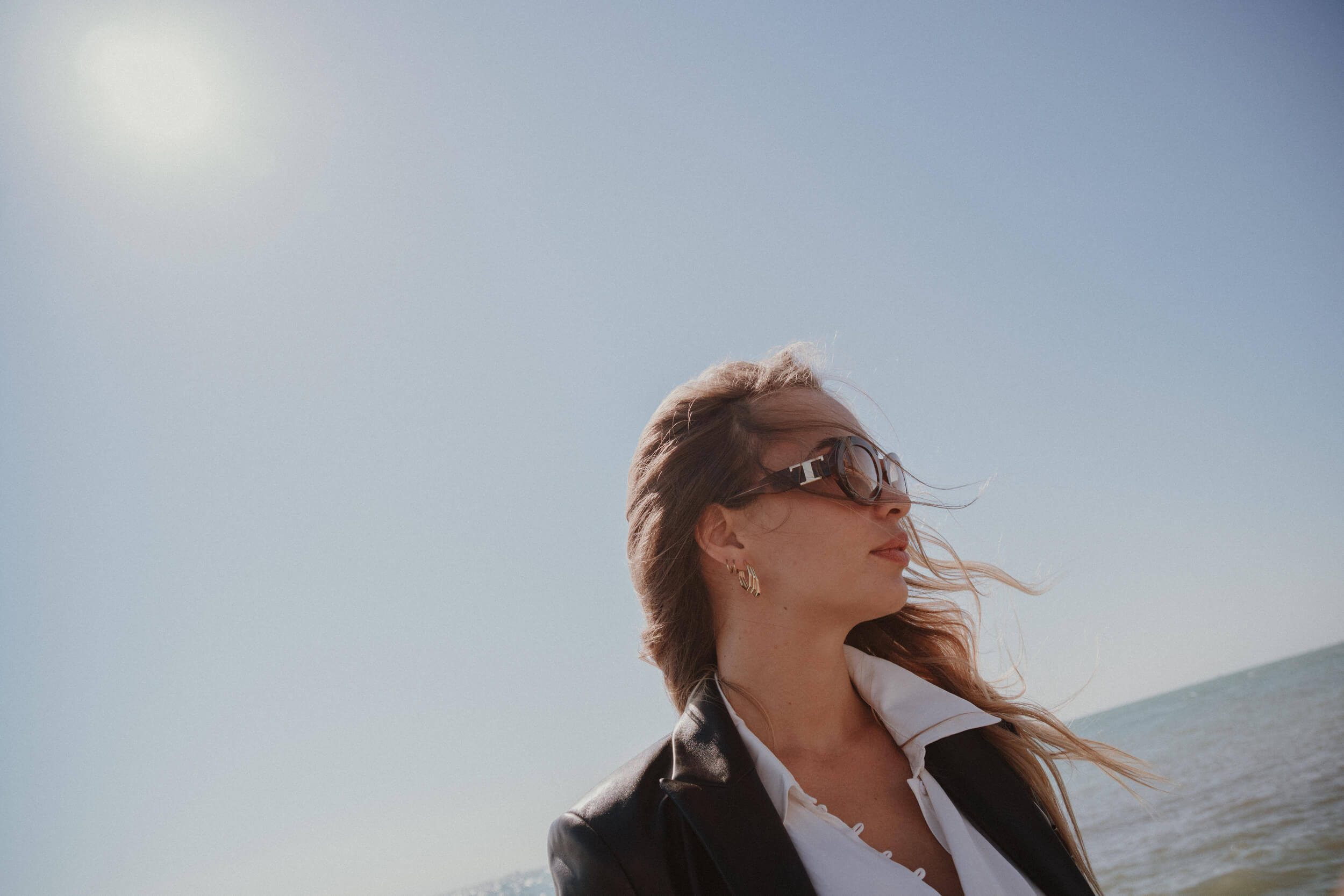 What was it like to take part in a project like "Luna Nera" for you?
It was a new experience in many ways, I felt some kind of enthusiasm mixed with fear of the unknown. It was marvelous in every way. I love Aquileia and it was a great gift and a privilege to be able to go back on set as an adult thanks to her.
Was it a project that you think contributed to your professional/personal growth? And how?
Absolutely, from both points of view. I had the opportunity to see actresses that I really admire at work, Barbara Ronchi, Lucrezia Guidone, Manuela Mandracchia, Federica Fracassi. I saw them defend their characters and that in itself was already a lesson. I got to meet other first-timers like me that have become my sisters. It was an incredible opportunity to get to meet some great experts in every field, from the directors, of course, to the makeup artists, the stylists, the prosthetics technicians… I hope I've learned a lesson from each one of them.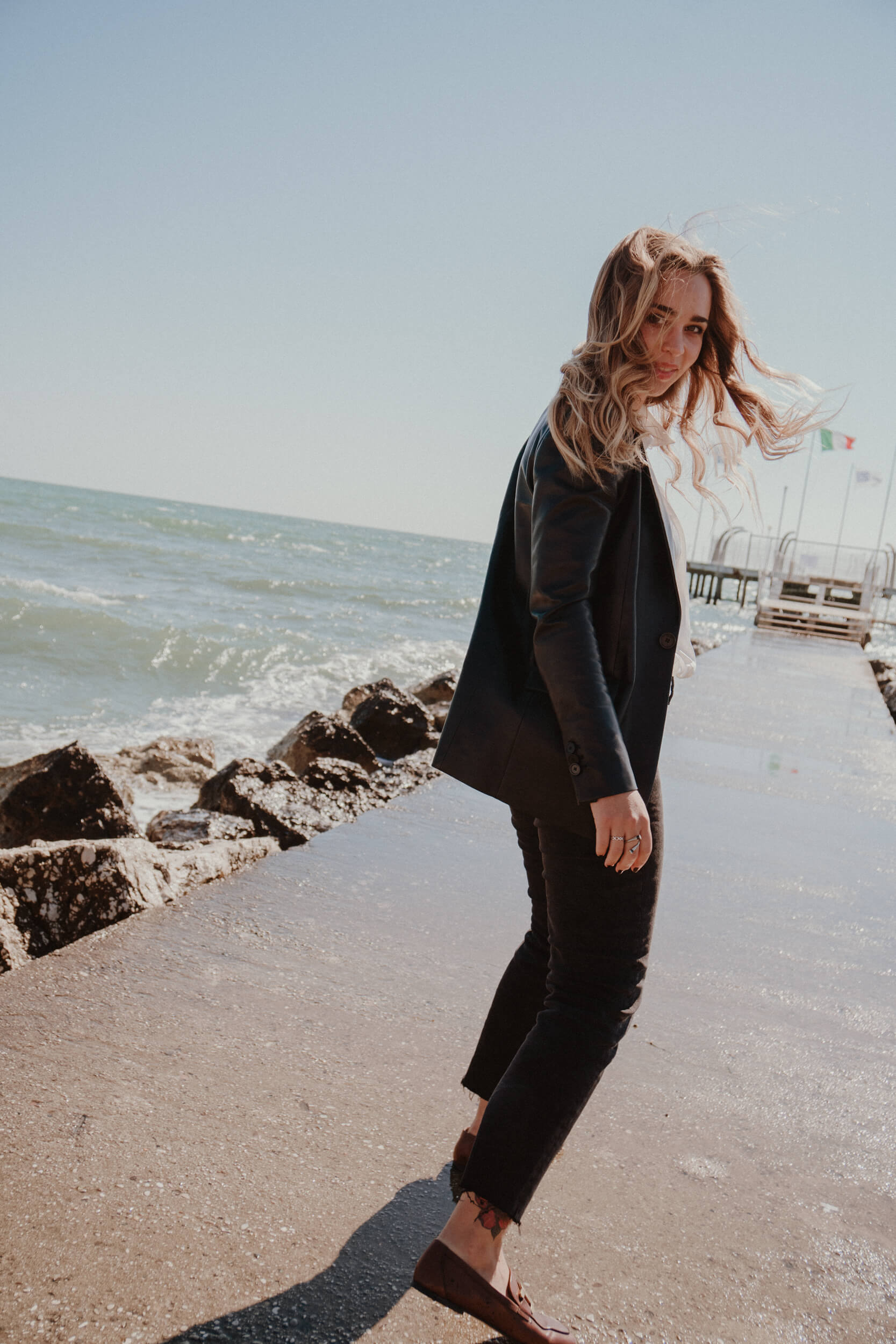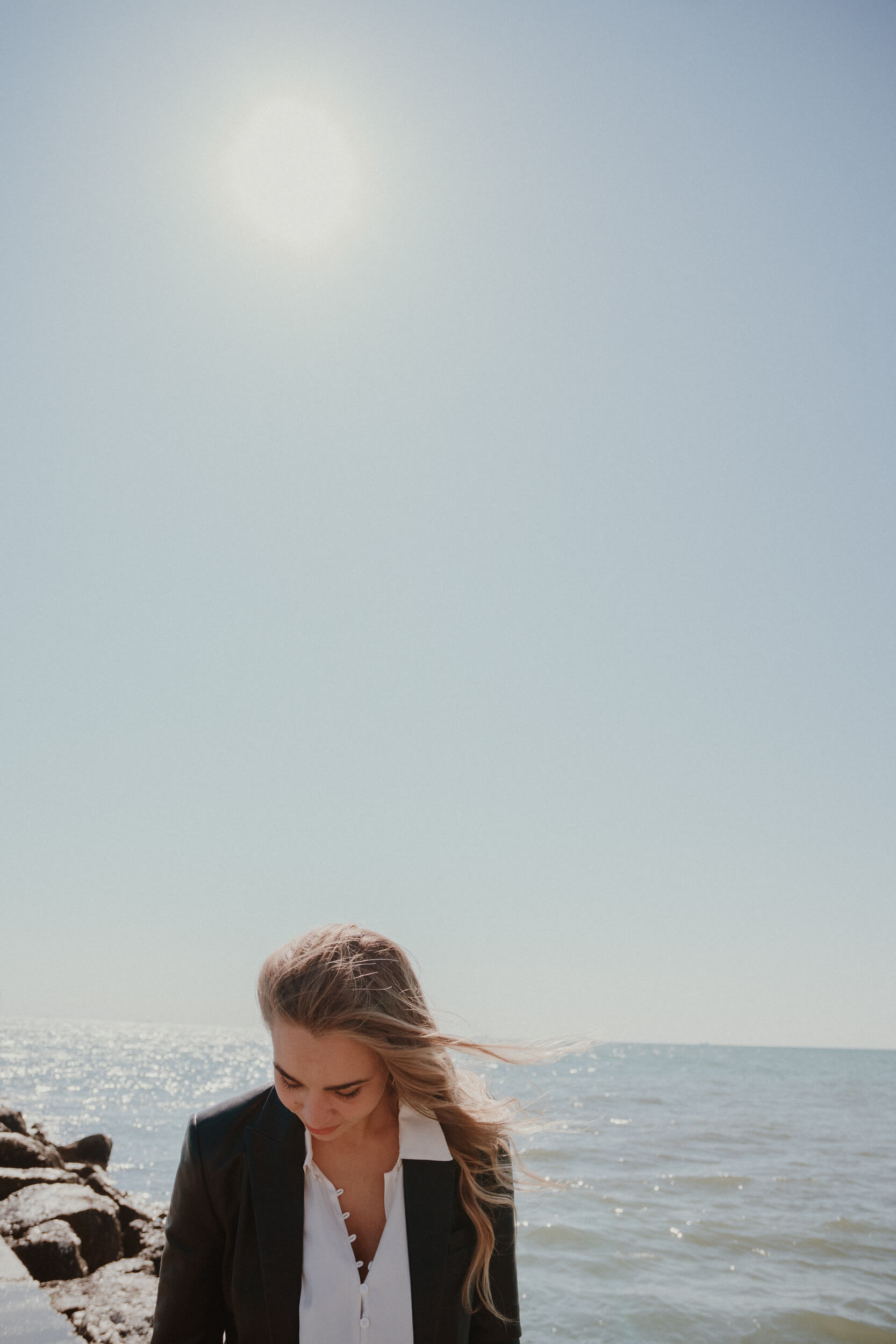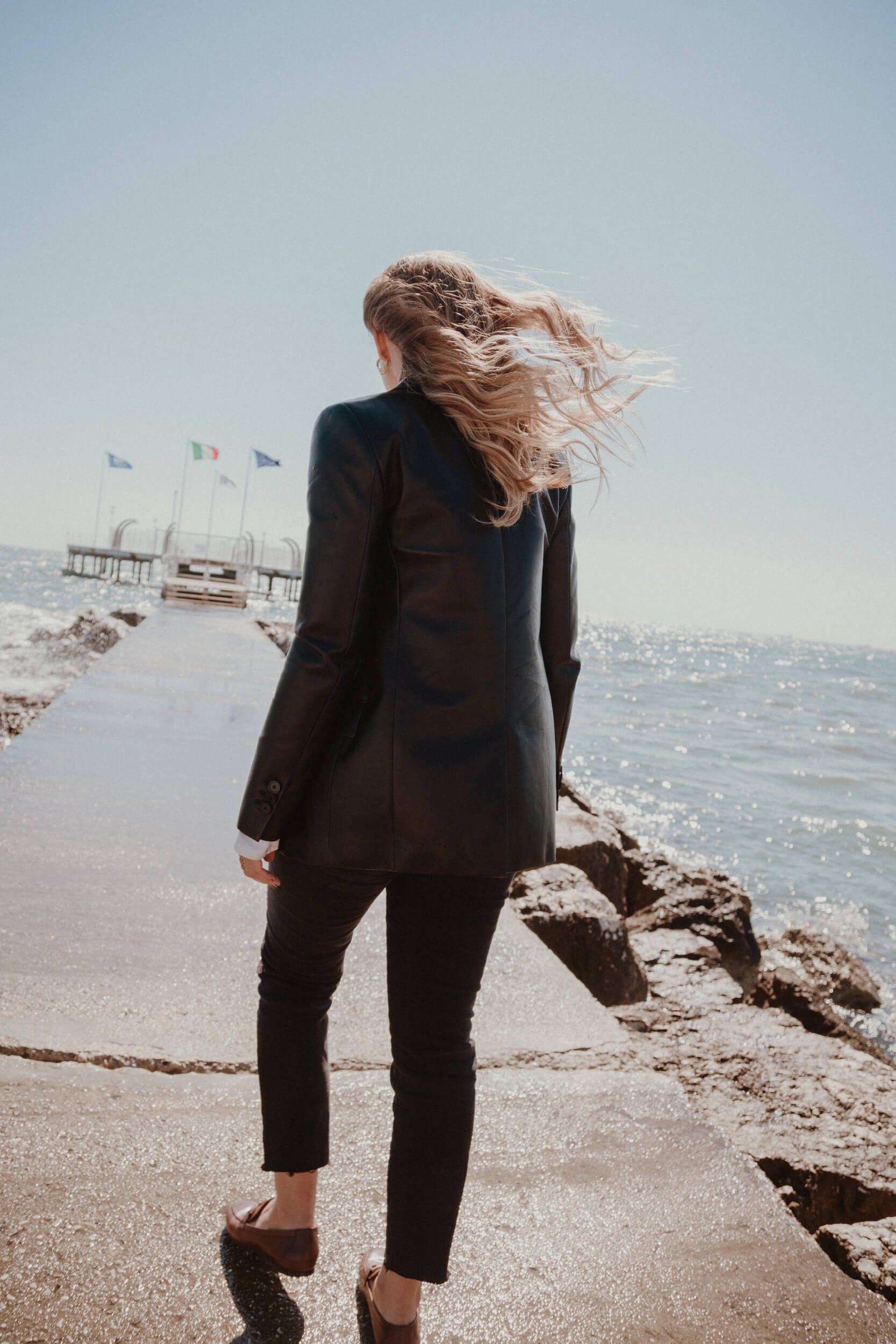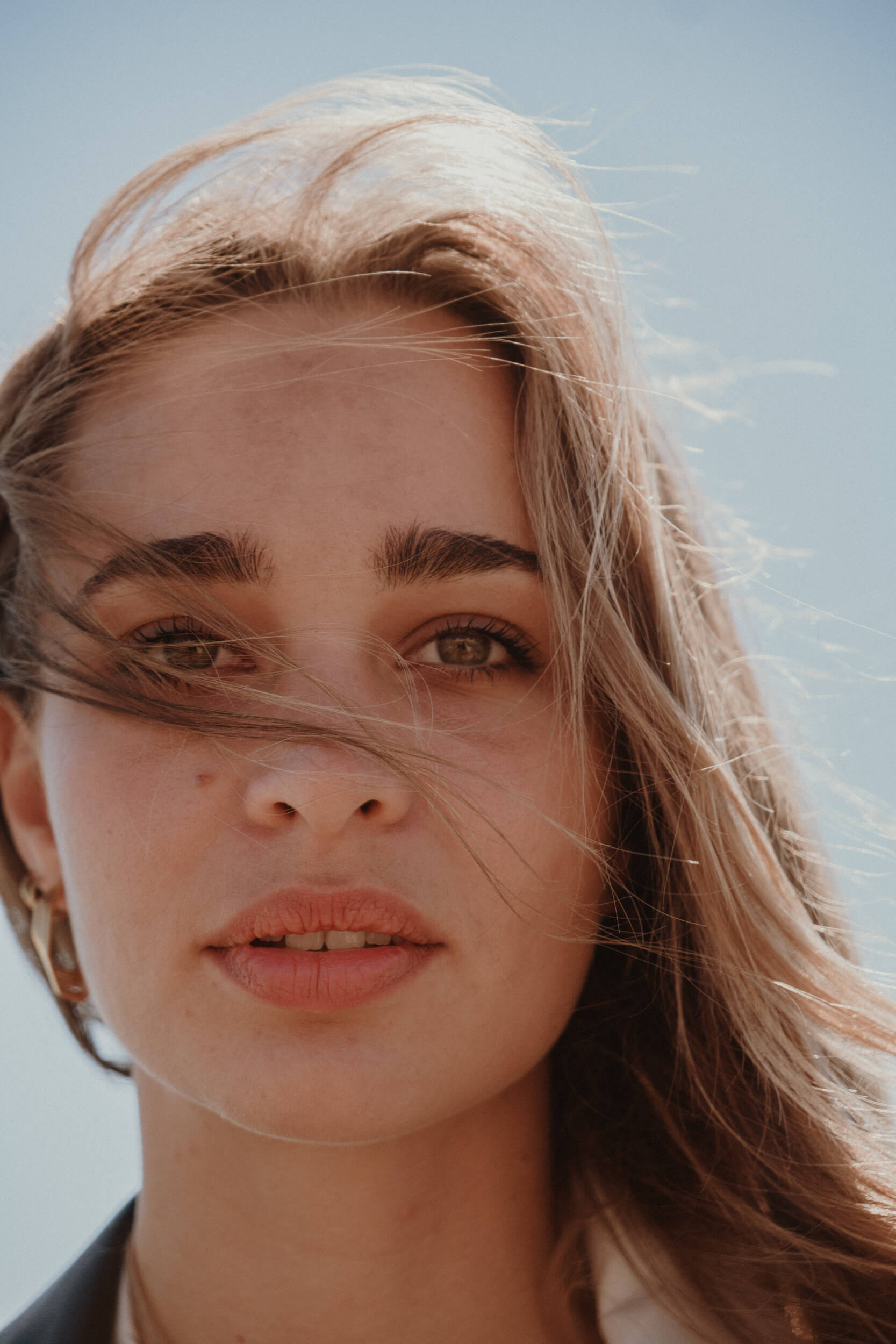 What were the hardest thing you had to deal with and the most beautiful part of this project? 
The most beautiful thing was to share this experience with the cast, the solidarity between us was really strong, maybe because there was something new for every single one of us. The hardest part was to eat with prosthetics on my thumbs! All kidding aside, perhaps the timings of televised seriality to which I wasn't used.
How do you prepare to play a character?
I always start with the body. I don't have the perfect recipe, I'm experimenting something new every time and trying and understand what works for me and for the characters. I try and understand the way they move, how they move, what's their physicality. That's where it all starts… I'm always looking for external inputs and influences, songs, colors, paintings. With Aquileia, I used to always go back to "Judith Slaying Holofernes." I usually look for a good balance between discipline and letting go, I try and become a silent observer and suspend all judgments.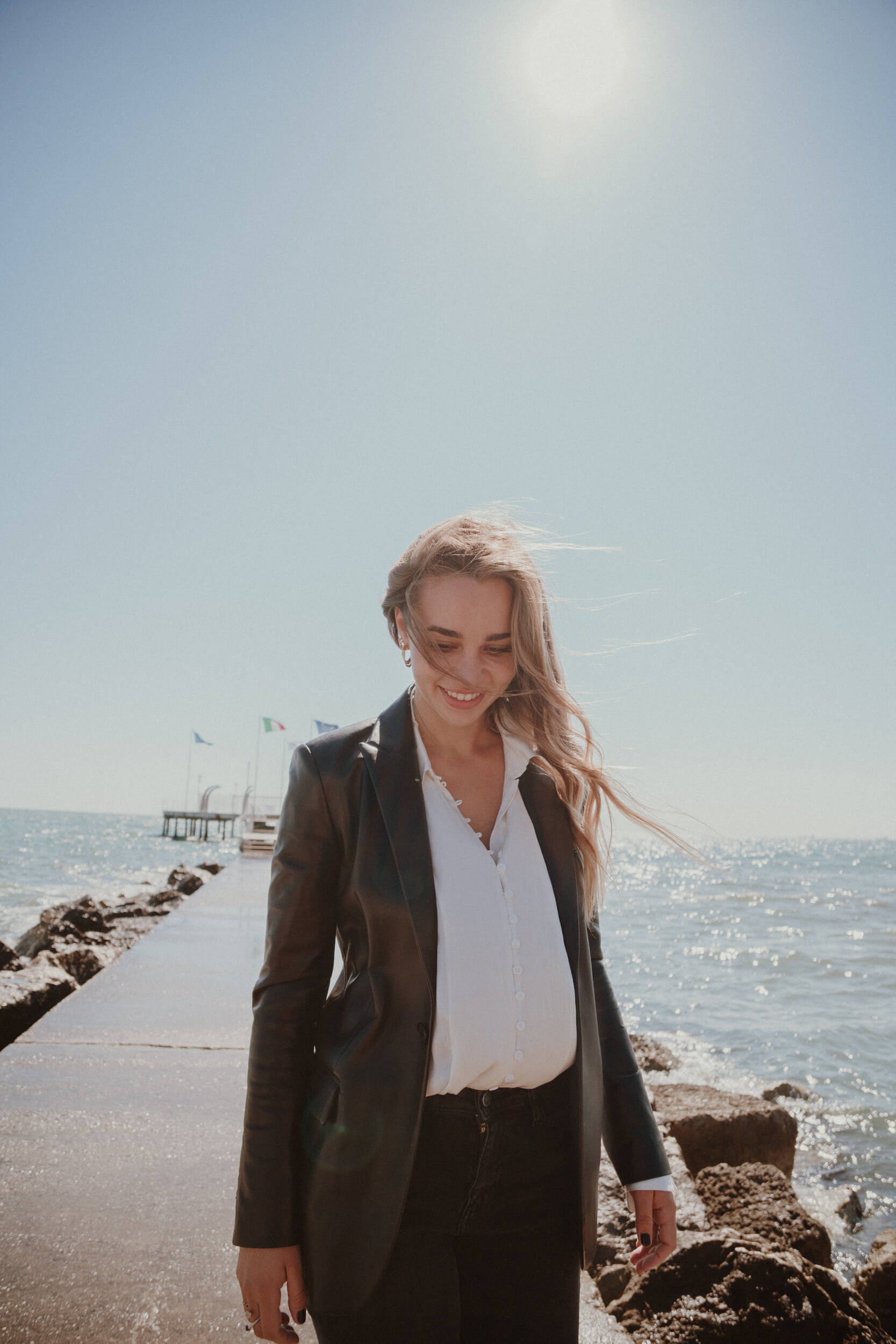 "I try and understand the way they move, how they move."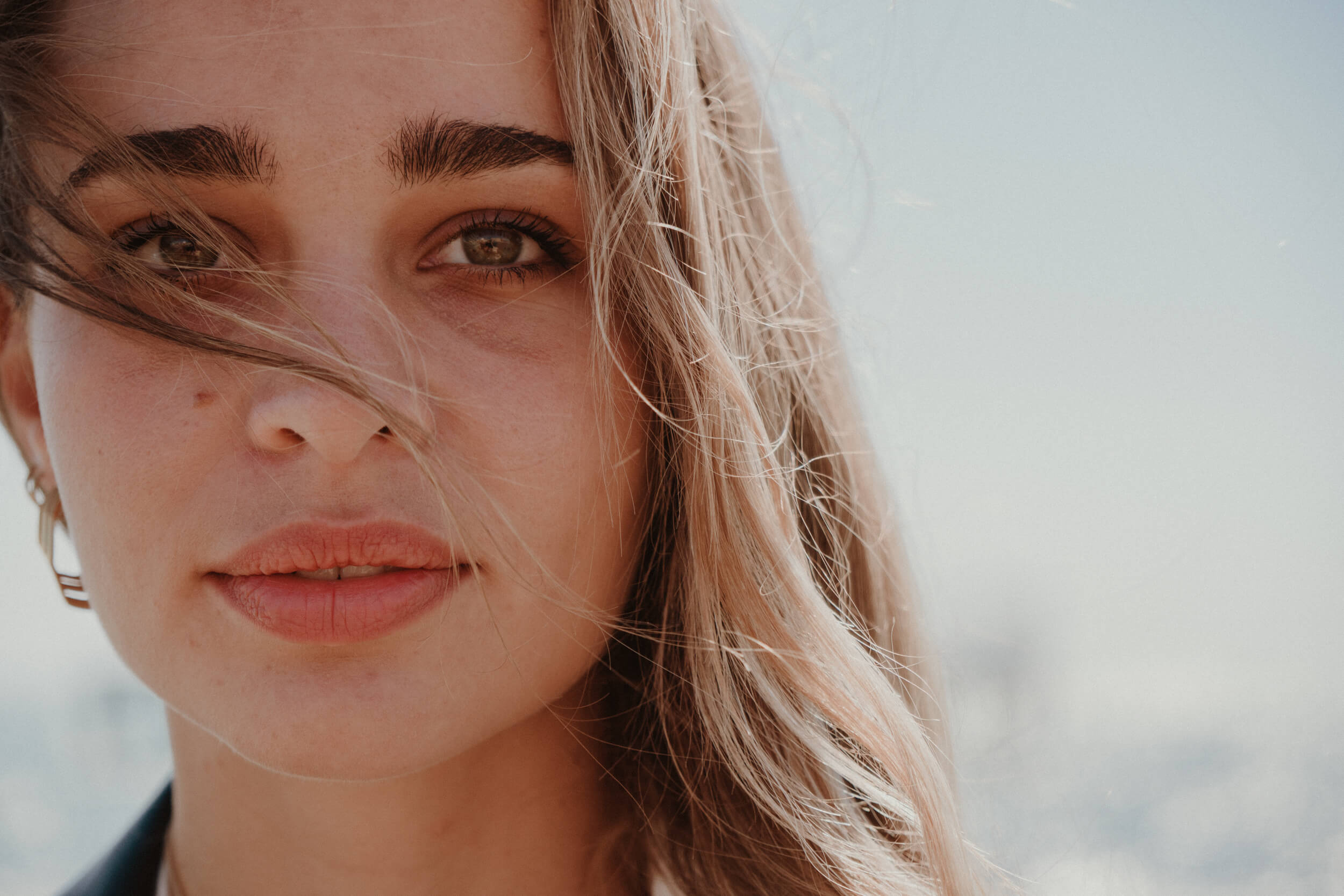 What was the experience that has made you feel the freest so far? 
Even though many things happened afterward, I think that nothing could beat the day of my first audition to enter the Oltrarno acting school. It was like taking a cork off after many years, and the desire to be there was so strong that it turned out as a surreal experience, like if I were in and out of my body at the same time. I will be forever grateful to Anna Ferzetti who brought us in the exam room one at a time, in incognito. Sometimes, all you need is a look, a word, a light from within to feel encouraged. And I'm obviously thankful to Pierfrancesco [Favino] who gave us this opportunity working very hard.
What does "feeling comfortable in your own skin" mean to you?
It's the most important thing. For me, it's that feeling of union between what's inside and outside of you, it means light-heartedness.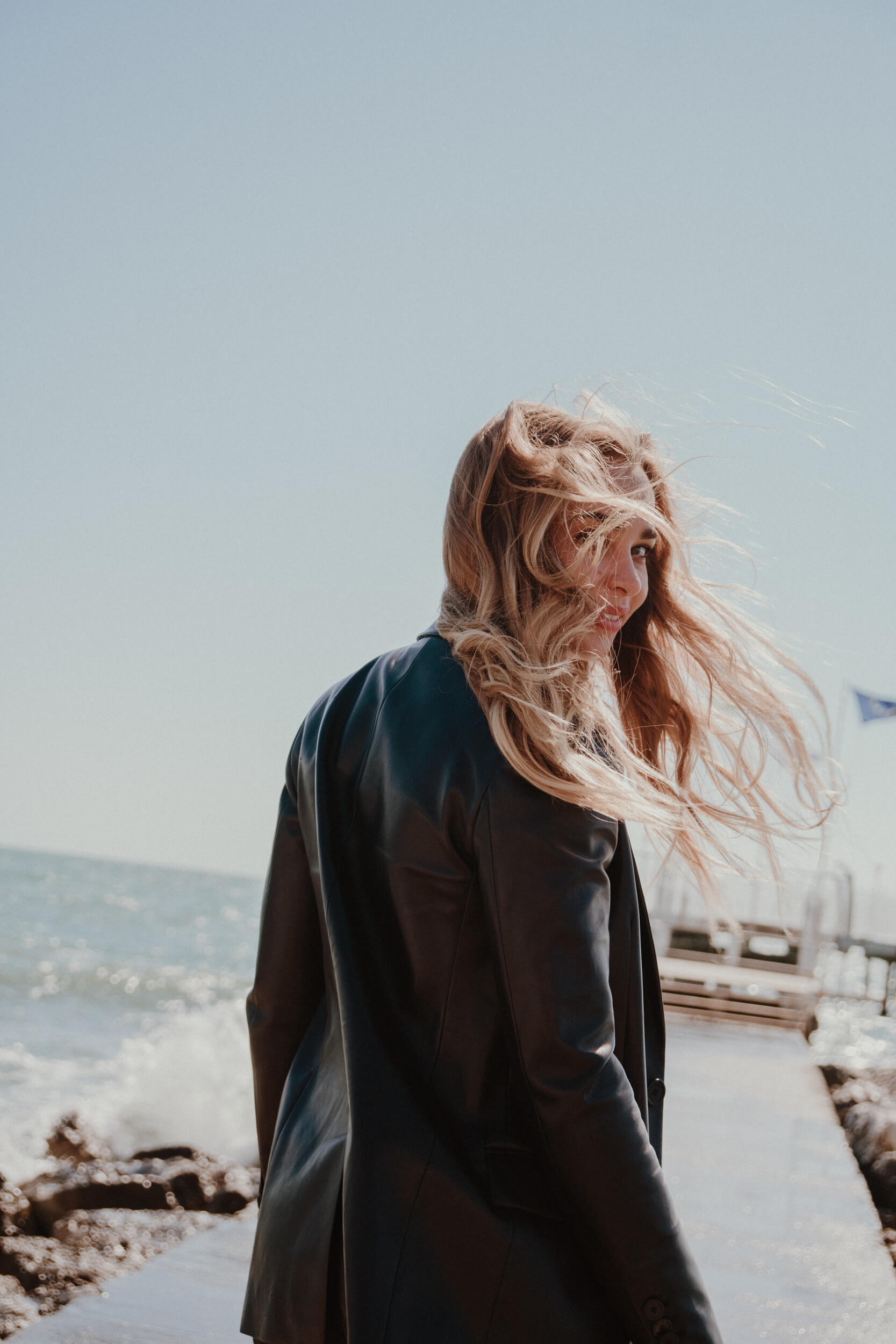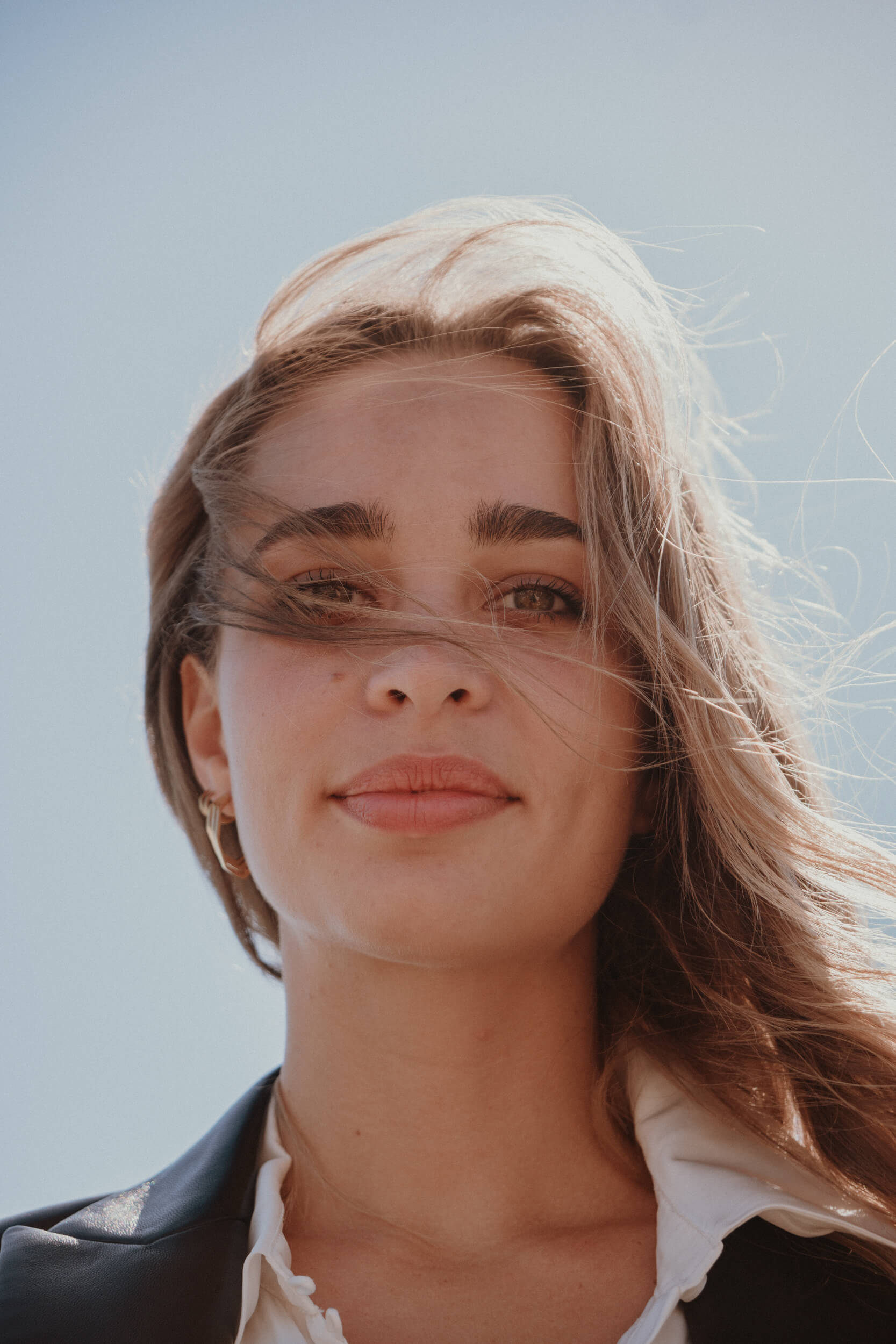 A film to laugh, one to cry and one to hold your breath.
I take the opportunity to mention some movies I was lucky enough to recently watch in Venice, "I Predatori" to have a laugh, "Listen" to cry and I'd choose a TV series to hold your breath, "When They See Us" by Ava DuVernay.
What's the last thing you found out about yourself?
That I haven't become as sedentary as I thought I would yet, I still feel the need to move.
What's your guilty pleasure film?
A wonderful classic, "Notting Hill," and "Runaway Bride." As a kid, I would have watched those tapes 20 million times. Although, lately, my biggest fascination has become reality shows like "Indian Matchmaking" or "Love is Blind."
Your must-have on set.
My water bottle and a pen.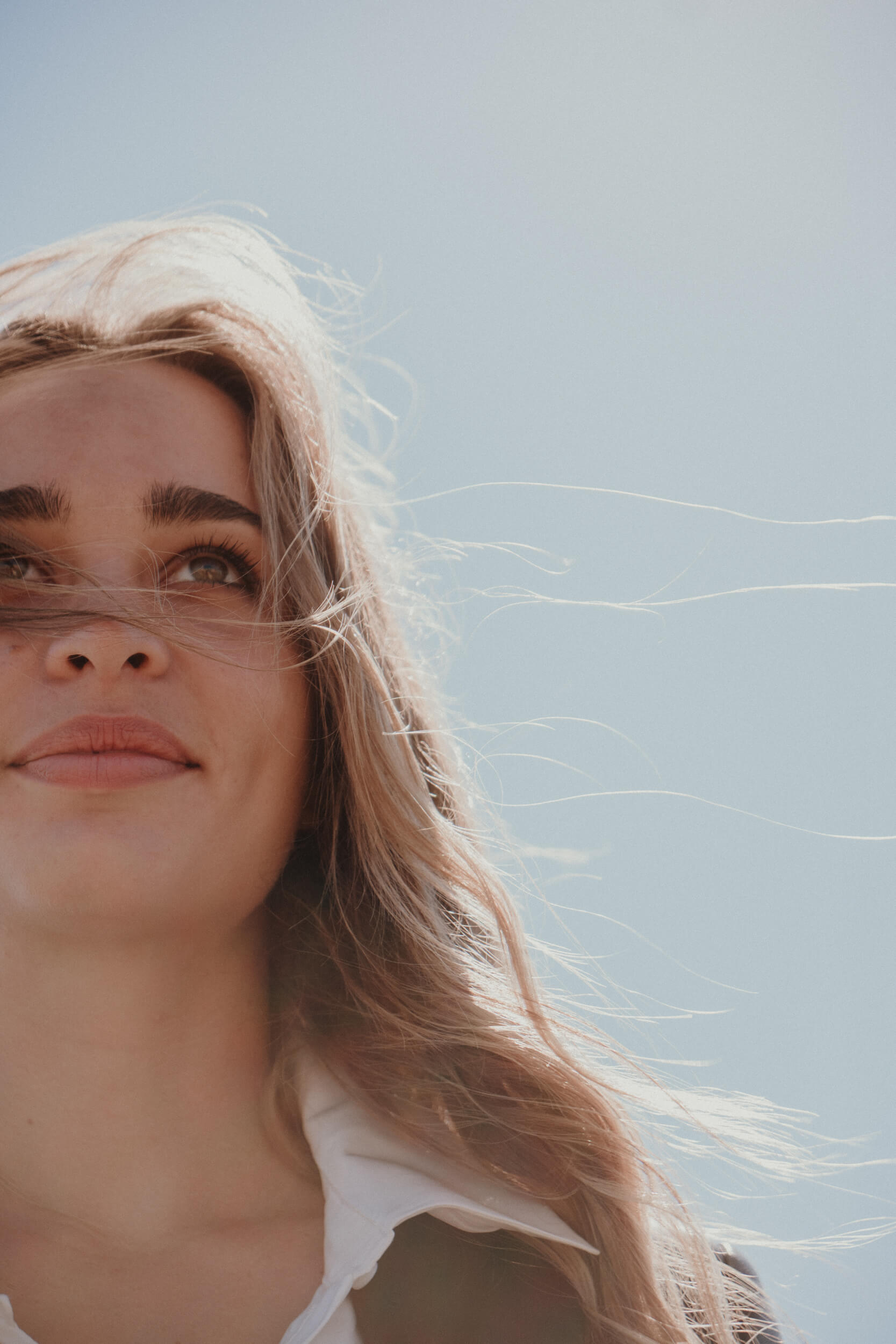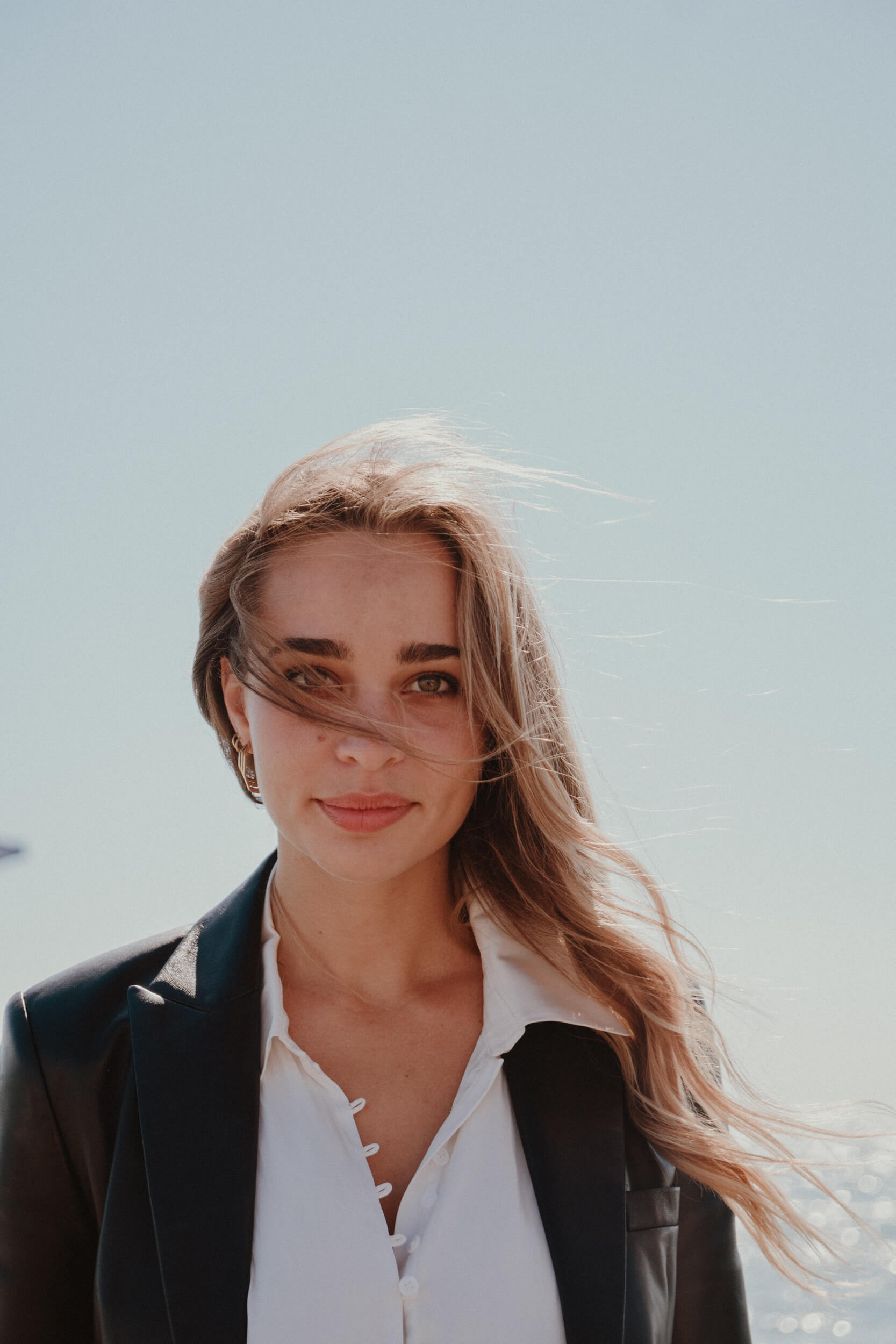 Did you ever experience an epic fail on set?
The classic confessions while forgetting you are miked.
What's the last thing that made you smile?
A picture of my niece where she looks happy.
What's the last show you binge-watched?
I caught up on the before mentioned "When They See Us," and "Seven Seconds."
What's the book on your nightstand?
Right now it's "American Pastoral."
What's your happy place?
The seaside, especially when the sky's a bit grey, with a good book.
What are the stories that you dream to tell?
The stories that talk about human beings. Honest stories that do not erase the complexity of human souls to pigeonhole it into something more pleasant. I'd want to be able to tell these kinds of things.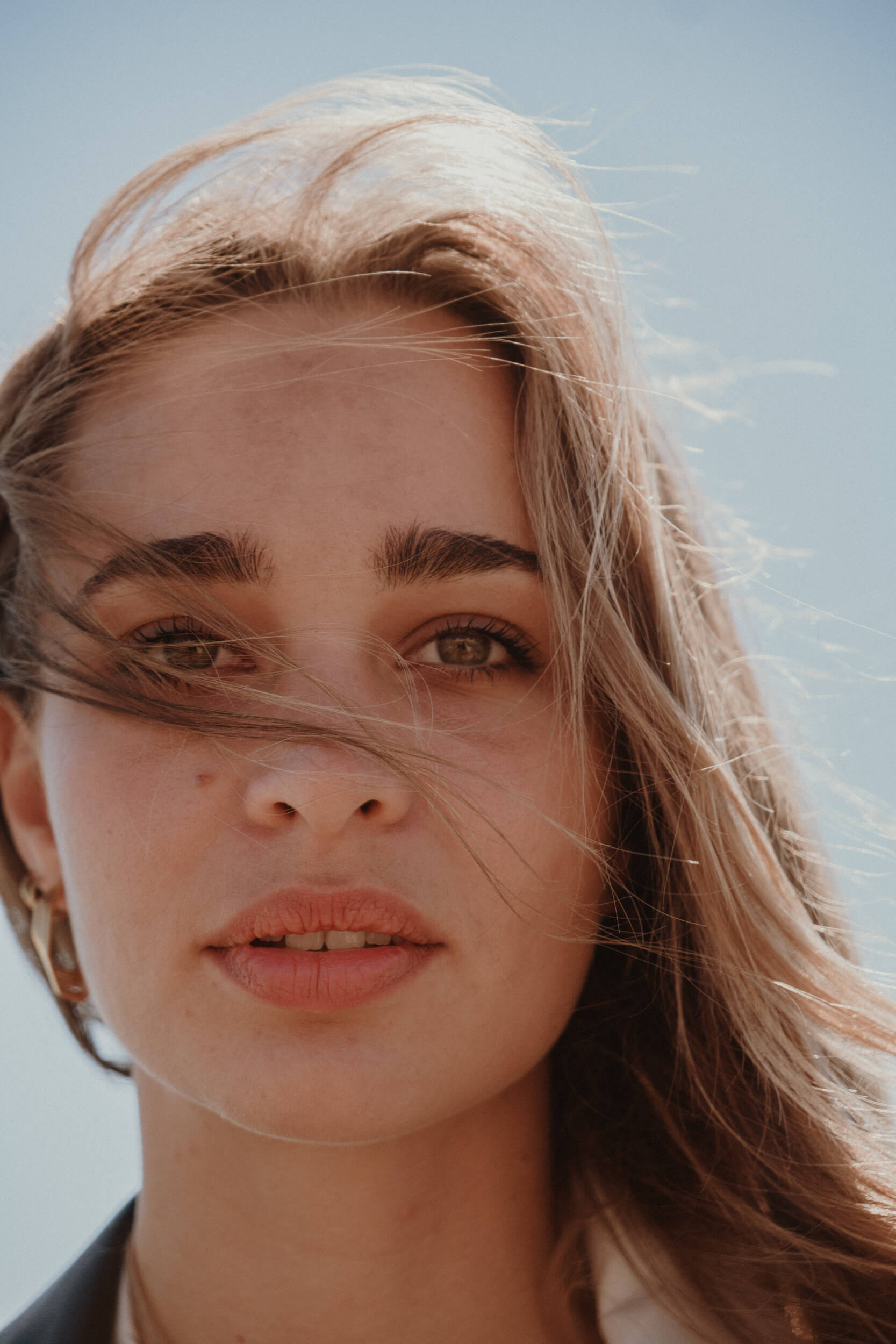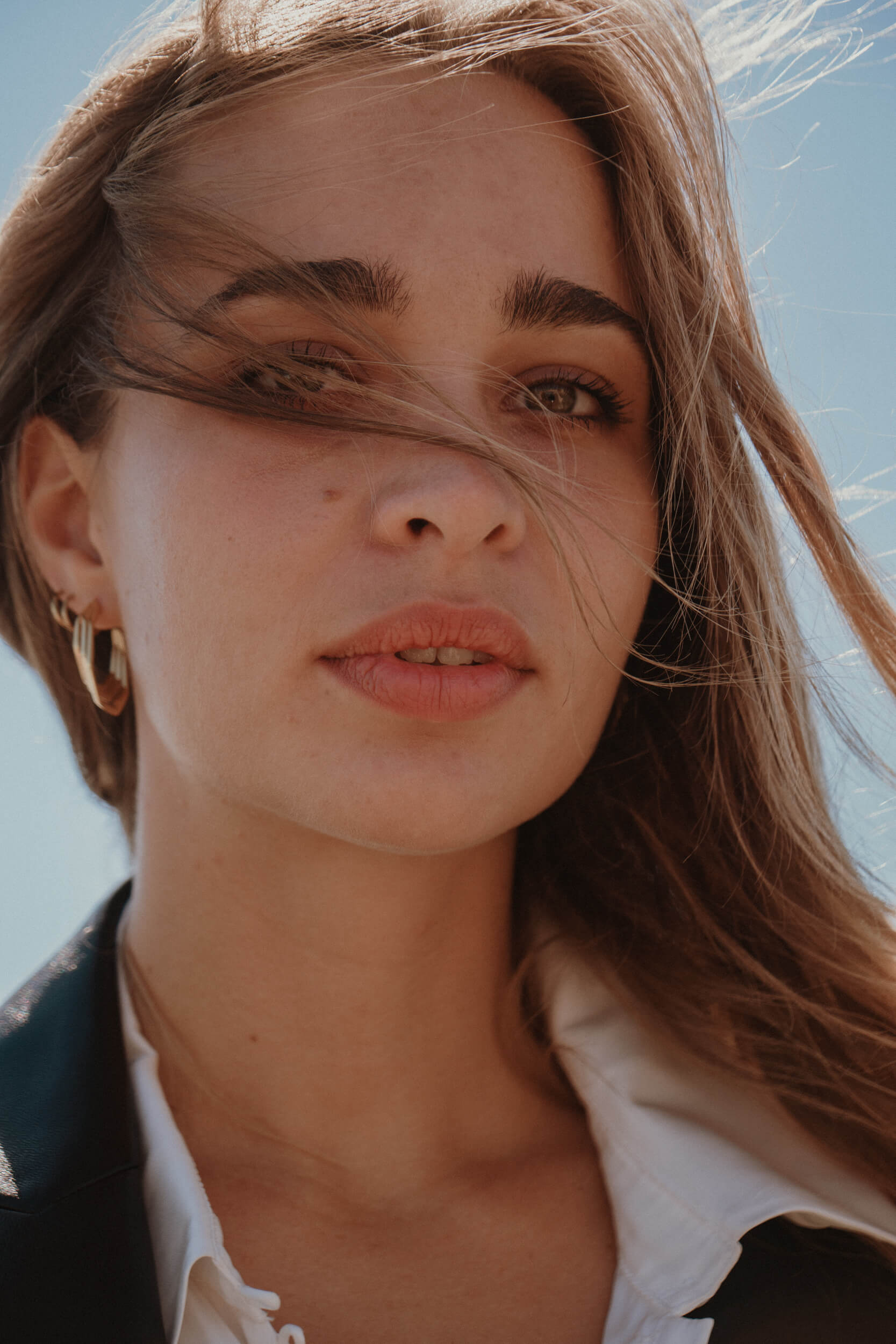 What can you tell us about "I May Destroy You"?
It's a breath of fresh air, that I can't wait for it to be available here as well, that the cast is incredible and that I'm very happy to have worked with Michaela Coel e Weruche Opia, they were of great inspiration to me. It's a necessary and brave TV series and I'm really proud to have been part of it, just like a small cog in this very vast machine. The topics it deals with are fundamental, it's about time we talk about consent, for example. What struck me from the very beginning was the frankness and the honesty of the writing.