Always enthusiastic and creative, with an explosive personality: Breeda Wool is a producer, writer and actress who knows how to enchant the audience and that learned very young how to "chase the pigeons to entertain people" (curious? Read on!). We got to know her in "UnReal" and fell in love with her character in the adaptation for the screen of Stephen King's thriller "Mr. Mercedes" (Mr. King loved it too!).
As we look forward to her upcoming projects, such as "Mother's Little Helpers" we chatted with Breeda, asking her about what makes her tick, what kind of characters she likes the most and…what makes her work funny, although she "tries to keep it cool."
Meet Breeda with us, and let yourself be carried away by her larger-than-life personality!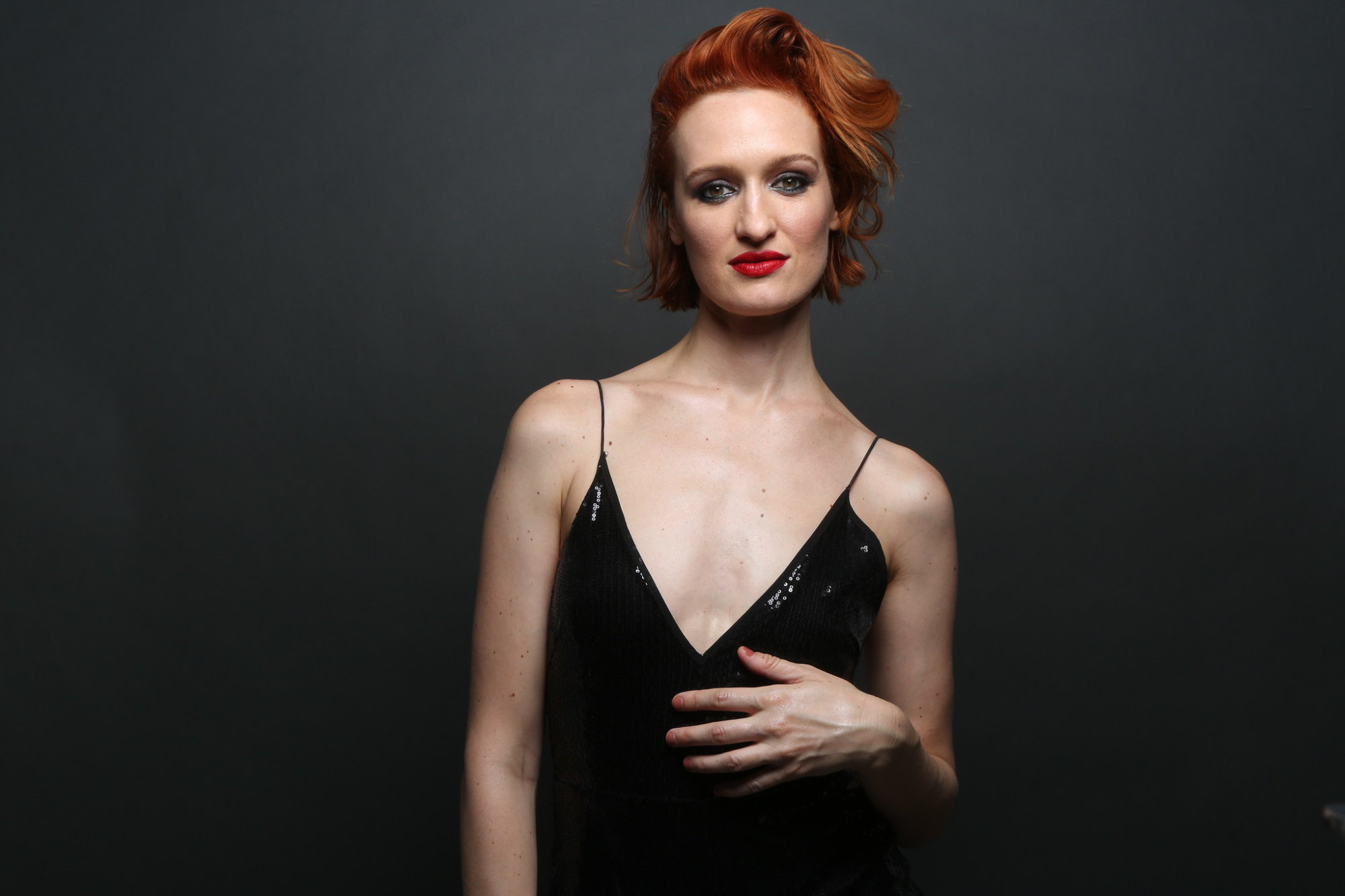 ________________
What is your first memory that involves acting?
________________
It was actually based in Italy! I lived in Milan with my family from age one to two. My father was a visiting professor there. I had this pink puffy body-suit I would wear. I could walk very young, so I looked like a weird tiny walking pink marshmallow baby. I remember chasing the pigeons every day in the courtyards and discovered that if I chased them in a certain way people would laugh. It was one of my first memories, understanding that if I did certain things people would react a certain way. I'm also the youngest of three girls, so I pretty soon learned some attention-capturing tools, I guess.
After that, whenever my mom would have people over, I would get up onto the coffee table and dance. I danced and performed for my parents' friends and community for, well… I guess I'm still doing that. My mom showed her friends "Mr. Mercedes" last night, ha!  I've only slightly upgraded from the pink marshmallow bambino days. Getting' paid in bird seed.
________________
You played Faith Duluth in "UnReal." How did you work on her character and how was working on a TV show about acting and TV?
________________

I absolutely adored working with Sarah Gertrude-Shapiro, the creator of "UnReal." I'm so proud of how we made the role of Faith together. And yes! By the end of "UnReal," I was actually trying to win a fake reality TV show. We never had any idea who was our fake crew and who was our real crew at first. There are so much interweaving meta things happening on that set. I feel like art is always a reflection of life, but that particular show was like an infinity mirror.
"I've only slightly upgraded from the
pink marshmallow bambino days."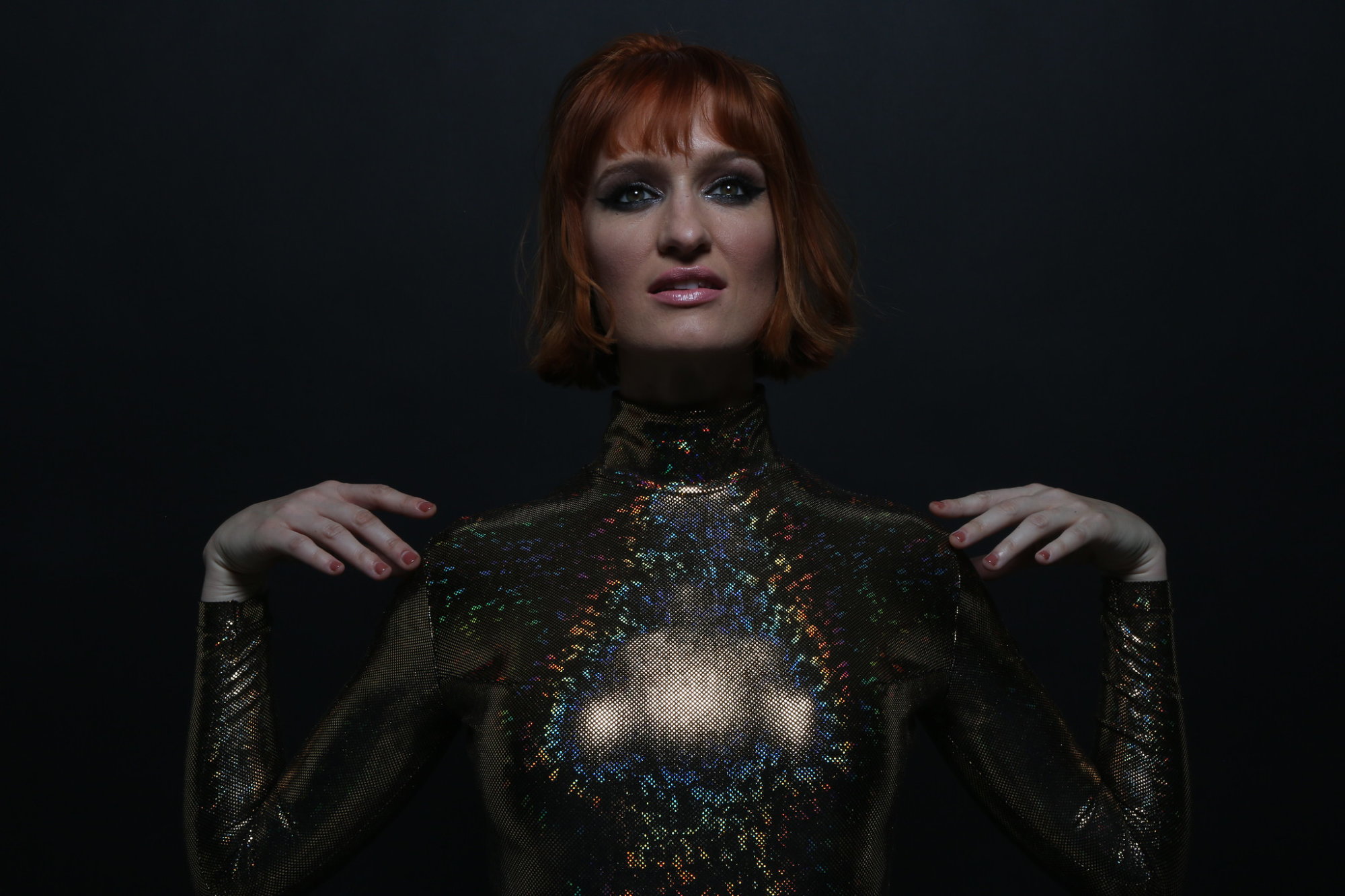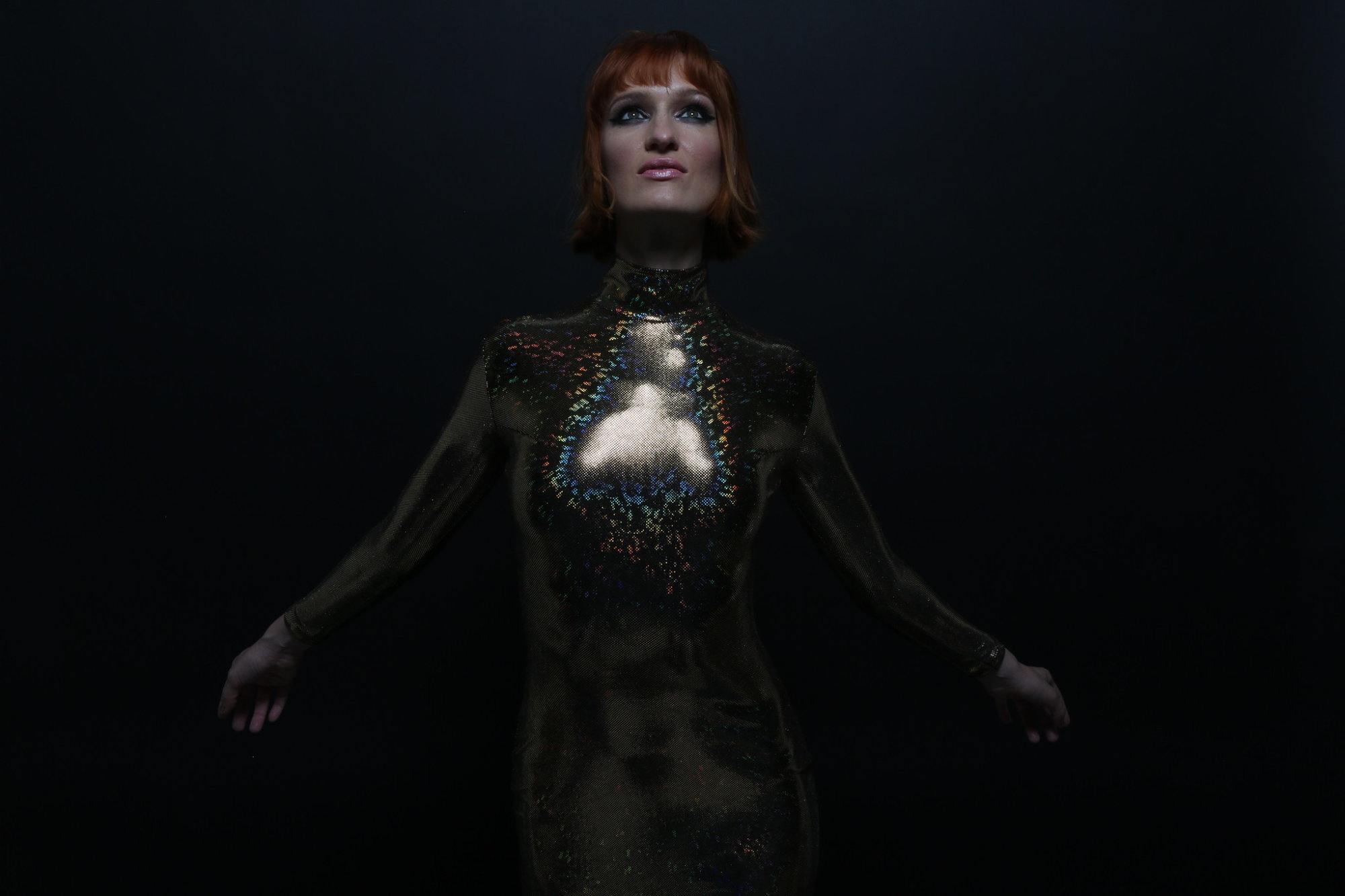 ________________
What was your first reaction when reading the script of "Mr. Mercedes"? And what was the thing that made you say, "yes, I want to do this"?
________________

My first reaction was, "oooooh, this is gooooooood." I didn't actually read the script before I accepted the role. I accepted because of Brendan Gleeson. I've been a huge fan of him for so long, and I think he has impeccable taste in projects. And then, of course, David E. Kelley, Jack Bender, and Stephen King! I mean, this project was stacked pretty high with a lot of fun artsy babes from the beginning.
________________
How was working on an adaptation of such a "giant" figure in thriller and horror, such as Stephen King?
________________
I got an email from one of my producers telling me that Stephen King was a big fan of Lou, the person I play on "Mr. Mercedes," and I pretty much giggled for about a week straight. I was strutting down the street singing "I'm Walking on Sunshine" for like a month. I try to play it cool, but some things about my job are just too fun for coolness.
"Stephen King was a big fan of Lou…"
________________
What can you unveil about your upcoming short "The Slows"?
________________

I'm in this amazing short film created by Nicole Perlman who is truly an extraordinary filmmaker. She was one of the writers on "Guardians of the Galaxy," "Captain Marvel," and the new Pokémon Movie, "Detective Pikachu," to name a few. "The Slows" is her directorial debut. Being on her set was one of the most fun experiences I've ever had shooting. I left her set feeling more energized than when I got there. I'd leap to work with her again.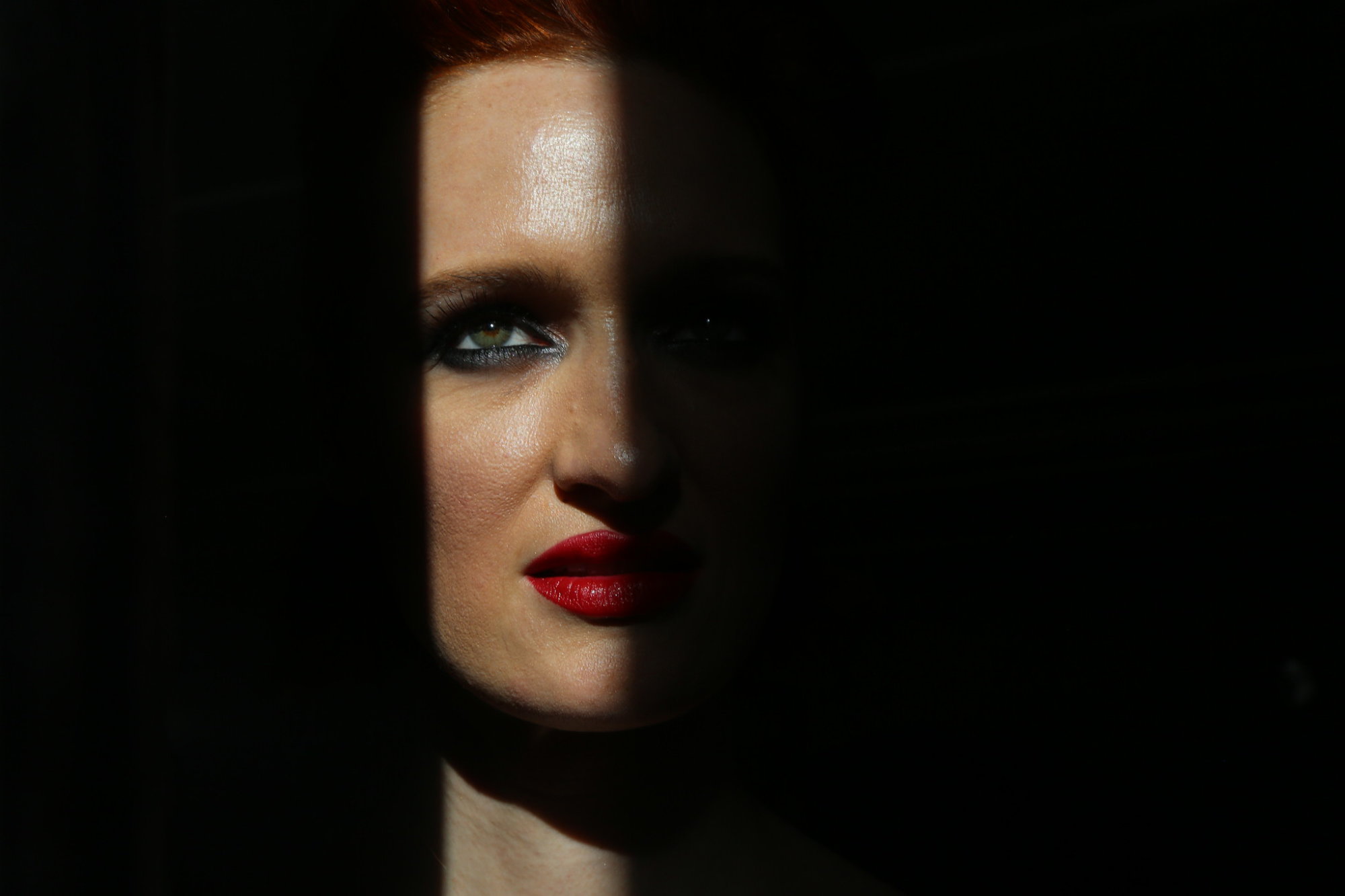 ________________
You also produced and co-wrote "Mother's Little Helpers." Would you like to work more behind the camera in the future?
________________
Yes! Right now we are in post-production for this extraordinary feature film directed by Kestrin Pantera. It stars Milana Vayntrub, Melanie Hutsell, Sam Littlefield, Kestrin and myself. It's about four siblings grappling with the death of their mother, who was a charismatic interesting woman, but she was ultimately a terrible mother.
I think we've seen a lot of films about the loss of beauty, but this film explores loss from a place of disillusionment and how people cope with that.
________________
What's your rêve (dream) for the future?
________________
I heard this quote from Ava DuVernay, she said, "If your dream only includes you, it's too small." I have these big wonderful dreams about my art and a strong mission around my work, but right now in my Country, there's a lot of political turmoil and confusion. So right now, I'm trying to figure out how to make my artistic dreams include more people, more communities, more voices.
"I think we've seen a lot of films about the loss of beauty, but this film explores loss from a place of disillusionment and how people cope with that."
________________
What's next for Breeda?
________________

Well, possibly a "Mr. Mercedes" season three. I would like to travel to Italy as well! You have a mighty fine Country with extraordinary history! I've been reading a lot of Roman history recently and have been having wild fantasies of ancient Italy. Besides that, I'm going to keep playing make believe and chasing pigeons.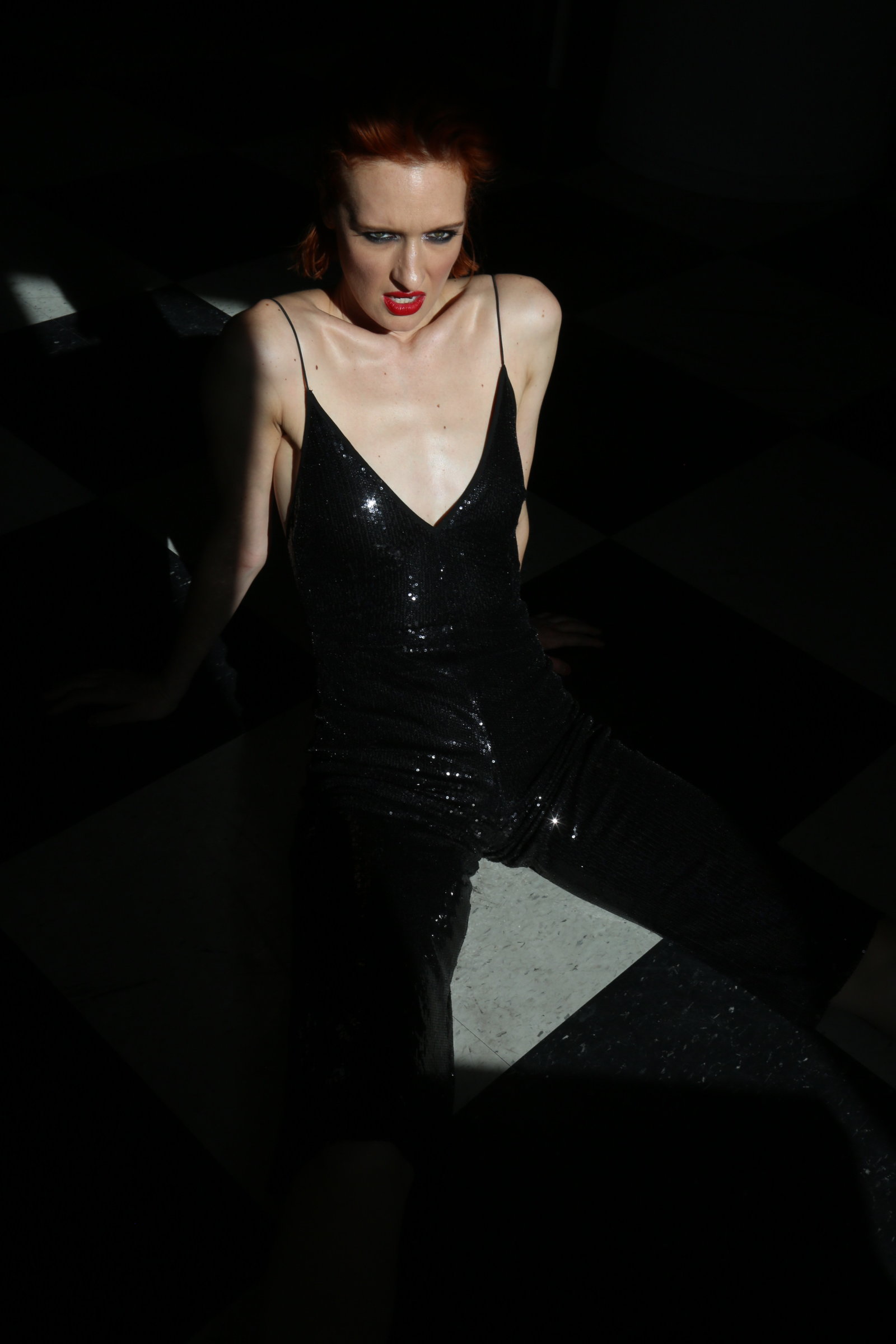 Must have on set: Coffee and no phone.
Superpower: Being able to jump into people's bodies like Quantum Leap.
Epic Fail on the job: I gave myself whiplash doing a fight scene for a Metallica music video. My neck still hurts.
Happy place: Dancing with my family.
Favorite accent: Indian.
Who you'd rather be (as a character): Arnold Schwarzenegger from "Terminator 2."
Favorite Emoji

: ?‍♂️
Movie: then and now: "Silence of the Lambs"! I was a pretty creepy little kid.
Favorite Word: Paradox.
Italian movie: I love "The Battle of Algiers", I also love "Johnny Stecchino" ha!
Favorite quote: Remember who you are.
The last series you binge-watched: "Battlestar Galactica" for the 3rd time! NERD!
What have you already crossed from your Bucket List: I've done a lot of crazy shit. Had lots of Love and lots of adventures. I feel immensely fortunate. I have yet to interact with a whale. I would really like to see a whale in the wild.
I Dreamed a Dream… I am really interested in doing a historical movie and an action movie. I've done some of my own stunts on projects and it's ridiculously fun.
The most beautiful thing while filming "Mr. Mercedes"? Being with such a supportive group of creative people that we all made the story the biggest thing in the room. I think "Mr. Mercedes" hits creative flow a lot and it's tremendously rewarding.
Photographer: Yasmine Kateb. 
Makeup artist: Ashley Rudder.