Balance, art and a conceptual approach to makeup, coming from an unique encounter between beauty, fashion and design. Benjamin Puckey is an incredible makeup artist, source of always new inspiring and groundbreaking beauty looks. After falling in love with his colorful editorials, his creativity and the amazing makeup he created for the Arthur Arbesser's fashion show at the latest Milano Fashion Week, we couldn't but ask him something more about his art and what inspires him.
Meet Benjamin, discover his marvellous works and the products he can't live without in our new interview!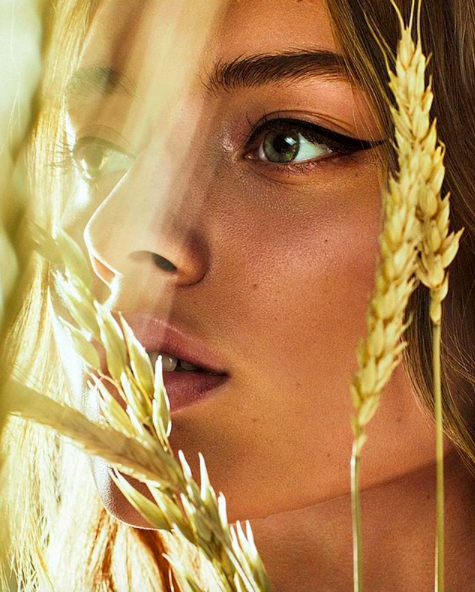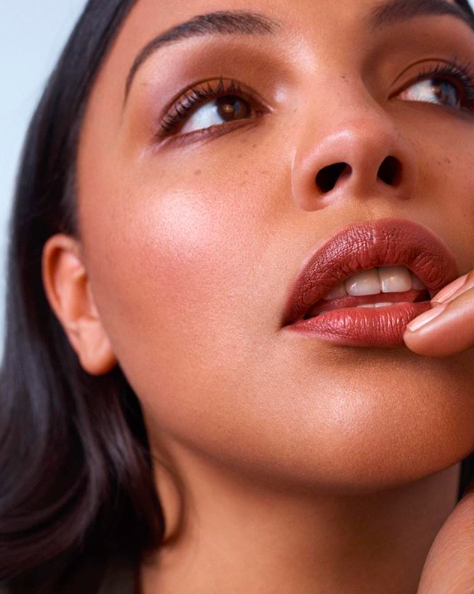 _______________
How was your relationship with makeup when you were younger?
_______________
I already knew I was obsessed with makeup when I was a kid because growing up I loved the colors and textures of the beauty products.
I moved to Amsterdam with my parent when I was little, and the city was full of punks with brightly colored hair and colorful makeup. It was a very creative and artistic city with lots of colorful inhabitants. I went to a kindergarten where our teacher had built a dress-up corner with a vanity table, and we were always dressing up as circus characters and playing with makeup. I absolutely loved it! When I was little, I would always ask any woman we met if she had lipstick and then ask if I could see it. Somehow it seemed like such a miraculous thing: the smell, the color and the shine and to then be able to smear it on a face! Then I remember someone who worked in theater gave me a bag of theatre makeup and my parents had to take it away from me because I made such a mess with it!
When I finished High School, I went on the study fashion design, and while studying, I started doing the makeup for photo shoots of my colleague's collections. I never really occurred to me that I could choose makeup as a career. My passion for makeup resulted in me going on a makeup course to learn the basics really well. I graduated as a designer, but I continued to work as a makeup artist. I started out working in stores for different brands and built up a portfolio of work. I learned a lot from assisting Peter Philips, who really helped me understand the industry.
He was a brilliant mentor to me.
_______________
At the Milan Fashion Week, you created the beauty looks for the Arthur Arbesser fashion show. What can you tell us about them? And what was the part of the beauty look that you enjoyed most?
_______________
I was so excited when the request came into work on his show. I had followed him for a while on Instagram because I really loved his designs and use of color. Arthur sent me his mood board while I was in New York so I could think about ideas. I was immediately drawn to the images of Viennese ceramic artist Gudrun Baudisch that he had sent. When I arrived in Milan, I went to the Kiko makeup store to look at products that inspired me to use for the show. I was immediately drawn to their colorful matte eyeshadows, eyeshadow palettes and matte lipsticks and selected those to work with for the show.  Before a show, we always have a "makeup test" to discuss the look. At the test with Arthur, his stylist Hannes Hetta and Veronika Allmayer-Beck who's a ceramic artist from Vienna and Arthur's muse. They told me the story about the collection and how the woman they had in mind for the show is playful, loves color and isn't fussy about makeup. We discussed using different colors for each model with the focus on the eyes and some girls with just a bright orange-red lip.
The eye look is a swipe of color that is strong and also a little imperfect, as Arthur's woman is more about expression in makeup than perfect details.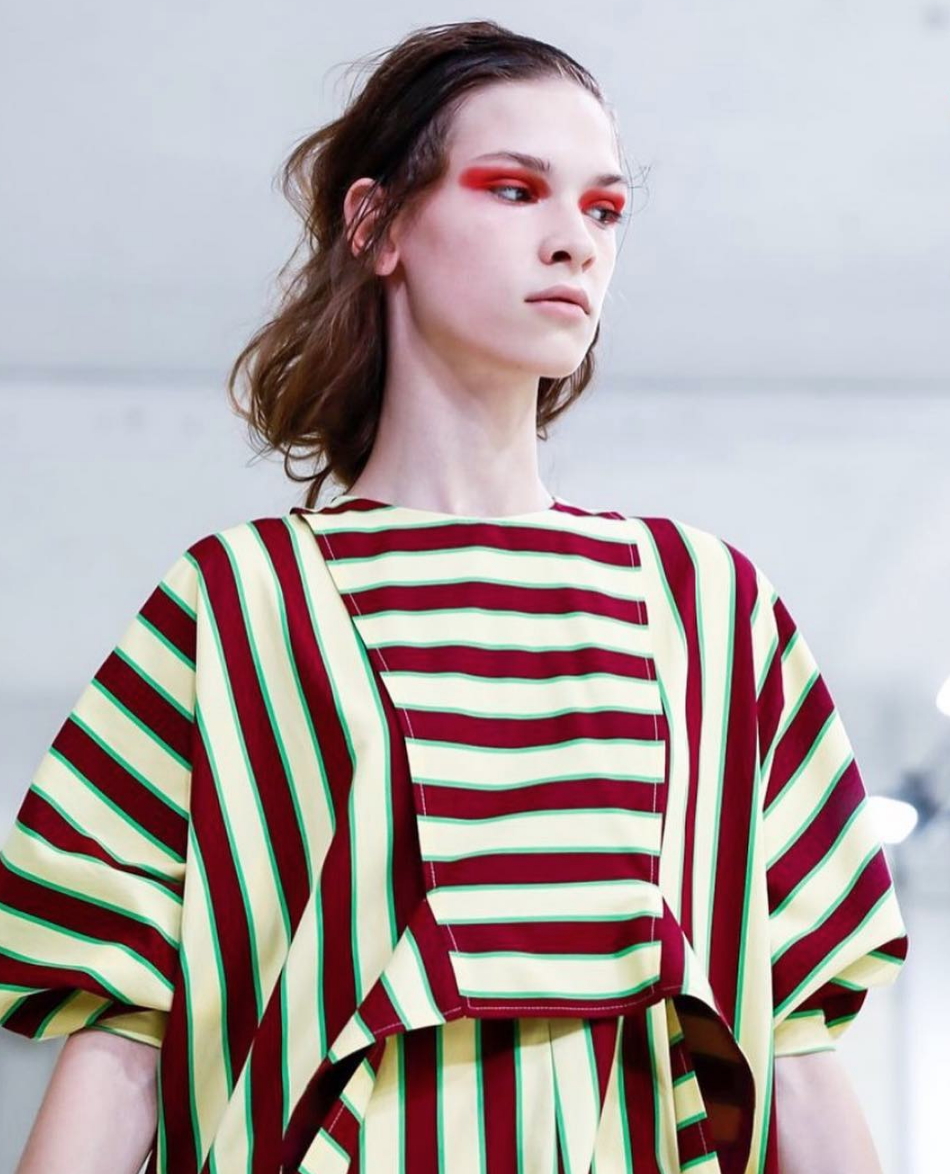 "Arthur's woman is more about expression in makeup than perfect details."
_______________
What's the best part of Milan for you?
_______________
Milan is such a cultural city with a lot of creativity in the air. You really sense the history that Milan has in design and fashion and feel it all around you.  I've come to Milan a lot over the years for fashion week, and because my father, who's a sculptor, lives and works part-time in Italy, so it feels very familiar to me.
I have my favorite places to eat, drink and shop which I always look forward to when I visit!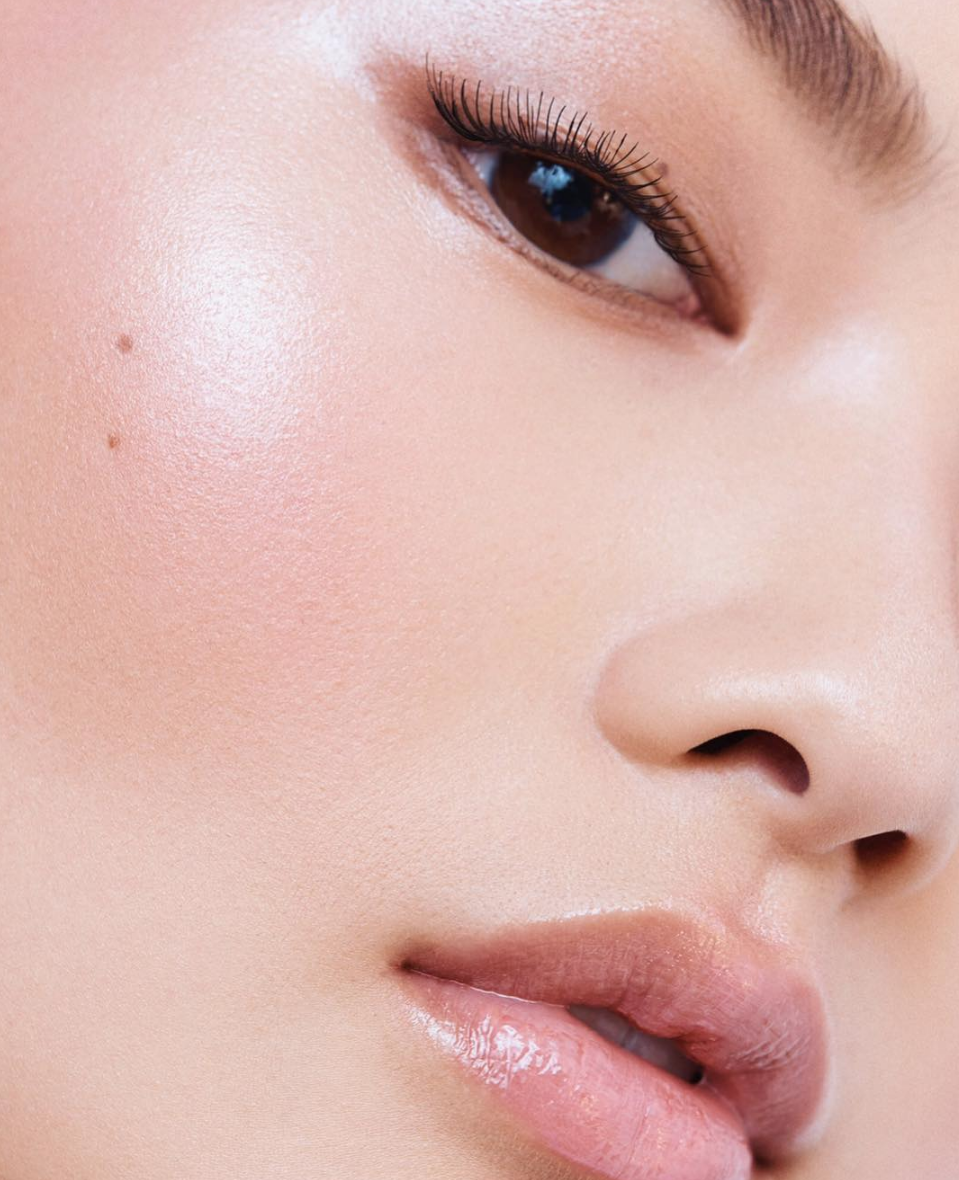 _______________
Is there a look in particular or an editorial that you were proud of or that you had fun doing?
_______________
I could never choose just one editorial because they all stand out in their own way. I do always have a great time shooting for Vogue Paris and Vogue China because they really like to make the model into a character with makeup and work with vintage fashion references that I love.

_______________
We loved the rainbow eye makeup that you did for Vogue China!
What was the process for this look?
_______________
The concept for this shoot was retro-futurism, and I came across an image of a girl with rainbow eyes that I felt would work really well in the story. When talking about the makeup, we thought it could be fun to have the rainbow eye look for one image in the story.
I only used cream eyeshadows for the eyes and left out mascara, so it balanced well with the matte red lip.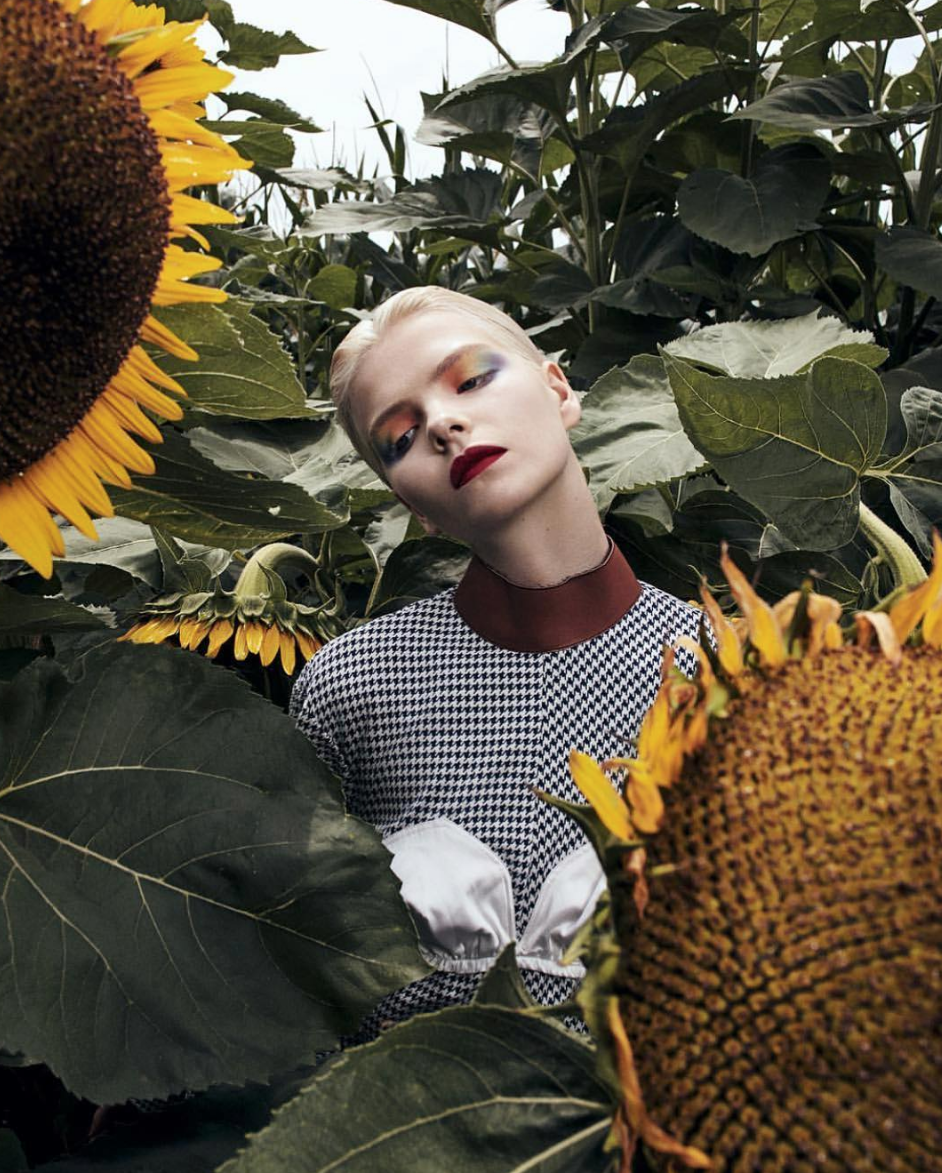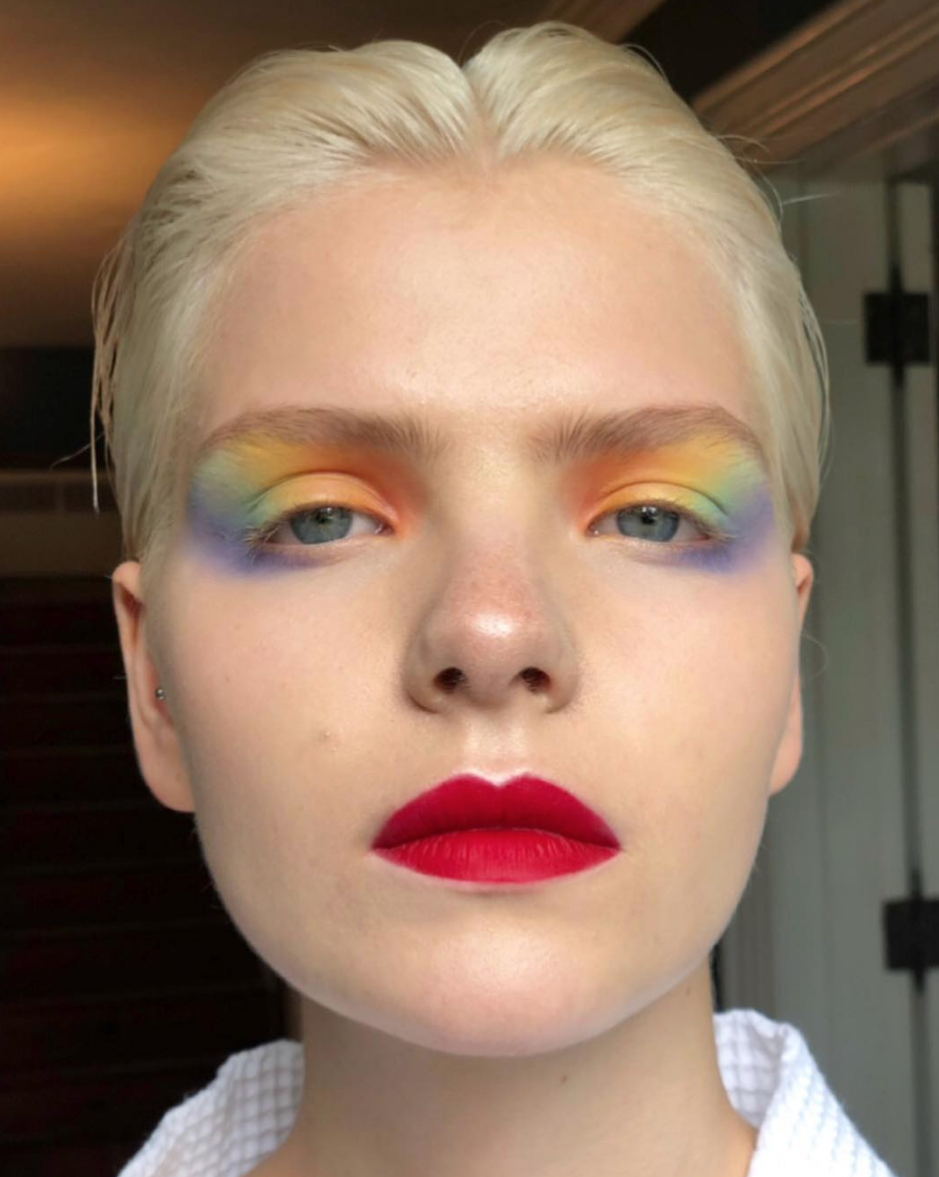 _______________
Lately, there are a lot of new brand and products! Is there any new brand that you've tried recently that you particularly like?
_______________
I love the moisturizers of a new brand called Augustinus Bader because they're incredibly moisturizing and calming to the skin and the models love it. I also like the brand Kosas which is a very compact and cool brand that only has lipsticks and a tinted face oil. My friend Troy Surratt has created his own chic, and minimal brand Surratt Beauty with products that are all manufactured in Japan, The lash curler, brow pencils, and the silky textured eyeshadows and blushes are outstanding. Another newer brand that I like is Juvia's Place which has a lot of affordable, colorful palettes of eyeshadow in the most amazing shades of which the metallic shades are really great.
_______________
What would you say to young makeup artists who are moving their first steps in the industry?
_______________ 
There are so many different areas you can work in as a makeup artist: it can be in film or TV, fashion, in stores working for makeup brands or with celebrities. Focus on the area that best suits you and be ready to work very hard and to assist more established makeup artists when you start out. It's a very competitive business in which only the most tenacious people who really love their work survive. A lot of young makeup artists think they can learn everything from watching makeup tutorials on Youtube where people usually do their own makeup, but they forget that applying makeup on someone else is a completely different thing which takes a lot of practice.
Besides creating strong looks, you need to know how to work with any skin tone from the palest white to the darkest ebony and also know how to make anyone look beautiful in the most natural and imperceptible way. Also, embrace social media to promote your work: Instagram is now your portfolio.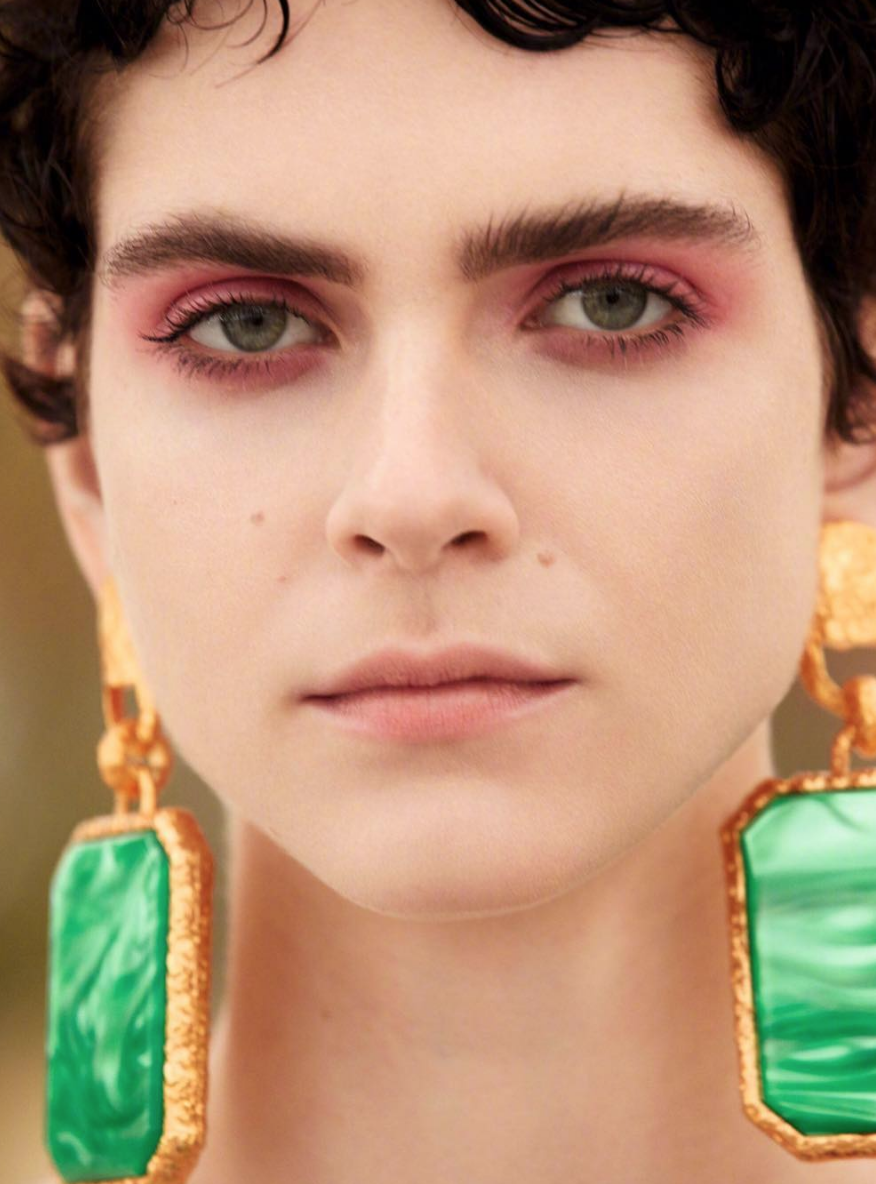 "Focus on the area that best suits you
and be ready to work very hard."
"Also, embrace social media to promote your work:
Instagram is now your portfolio."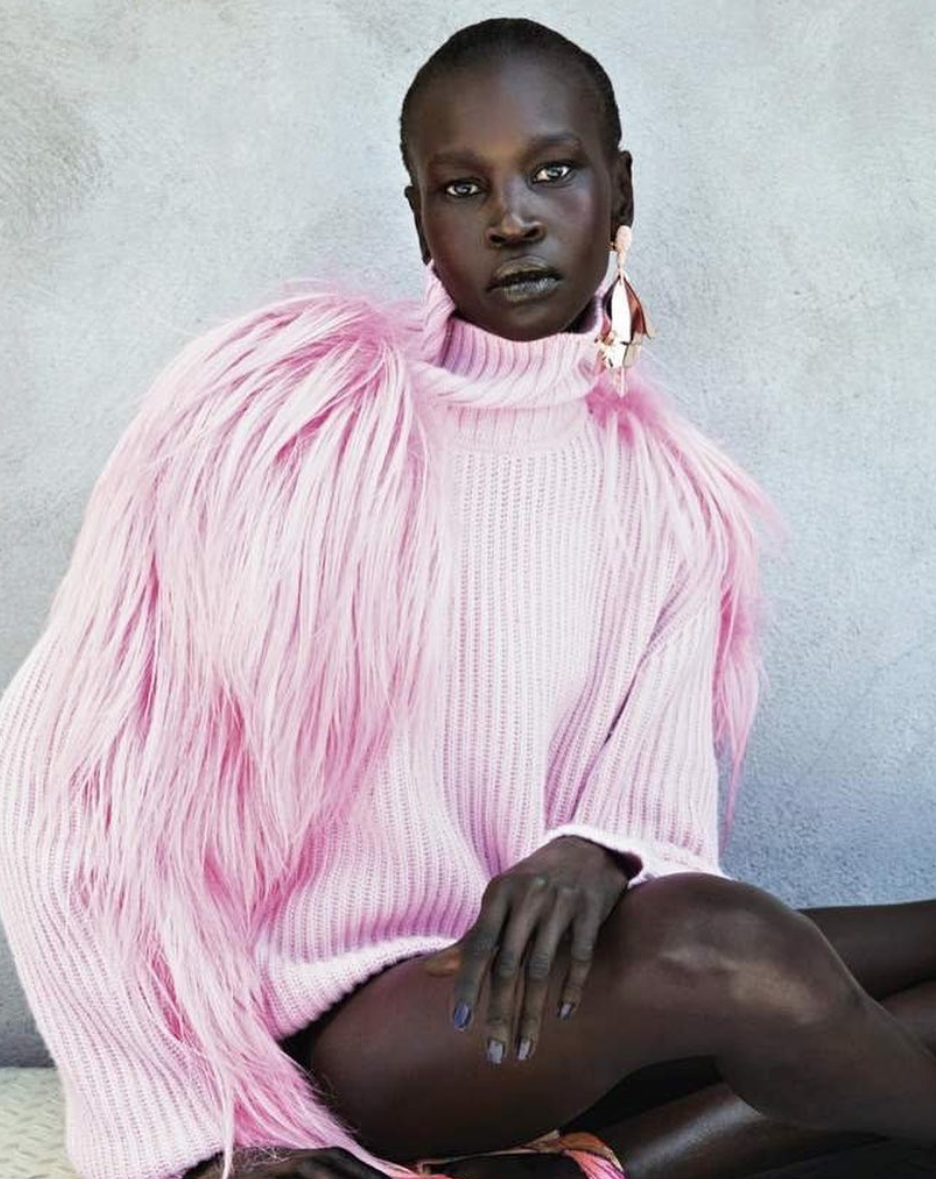 _______________
If you could do makeup on any person in history (both in the past or present time) who would you choose?
_______________
It would definitely be Debbie Harry because I grew up surrounded by her album covers and I was always fascinated by her beautiful smokey eye makeup and her heart-shaped face. I think that today, in her seventies, Debbie's amazing spirit shows us that beauty is truly ageless.
_______________
Your job is closely linked to the world of fashion. What's the best part of it?
_______________
I always think that the best part of my job is the collaboration with a great team. Working with visionary people inspires me and brings out the best in my work.
_______________
What are the must-haves in your kit?
_______________
Clé de Peau Radiant Fluid Foundation, Hydro Pro Glow by Kiko Milano, Ben Nye Creme Rouge Wheel, Chanel Inimitable Waterproof mascara. Also Nars Laguna Bronzer, Mac Retro Matte Lip Color, Viseart Basic 01 Eyeshadow Palette, and Yves Saint Laurent Touche Eclat.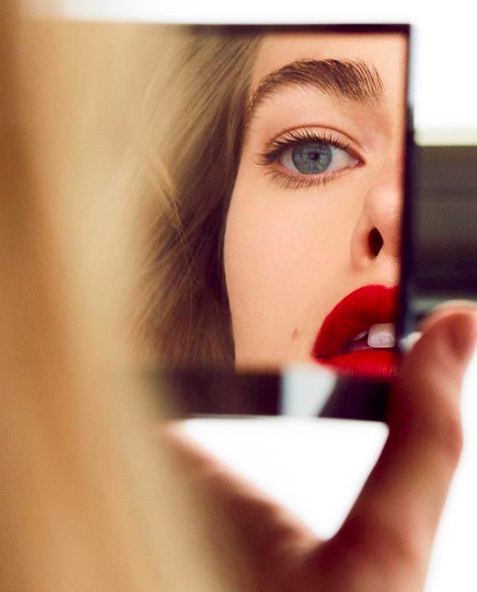 _______________
What's your beauty motto?
_______________
Elegance is refusal.
_______________
What's color for you?
_______________
Color to me expresses a mood, an emotion, and poetry. Color tells a story.
_______________
I can't live without…
_______________
Elizabeth Arden's Eight Hour Cream which gives the most beautiful glossy highlight on the cheekbones.
_______________
What's your dream project?
_______________
To work as a creative director for a makeup brand which would combine my love for fashion, design and product development.
_______________
What's beauty for you?
_______________
We live in a time now in which all the classic standards of beauty are evolving. True beauty to me is still the result of how comfortable you are with yourself and your body which you project on the outside.
Beauty in makeup comes through balance, proportion, and angles: the balance of choosing a focal point to focus on with your makeup, the harmony in the proportion of the application and the angles of any lines you draw to accentuate your features.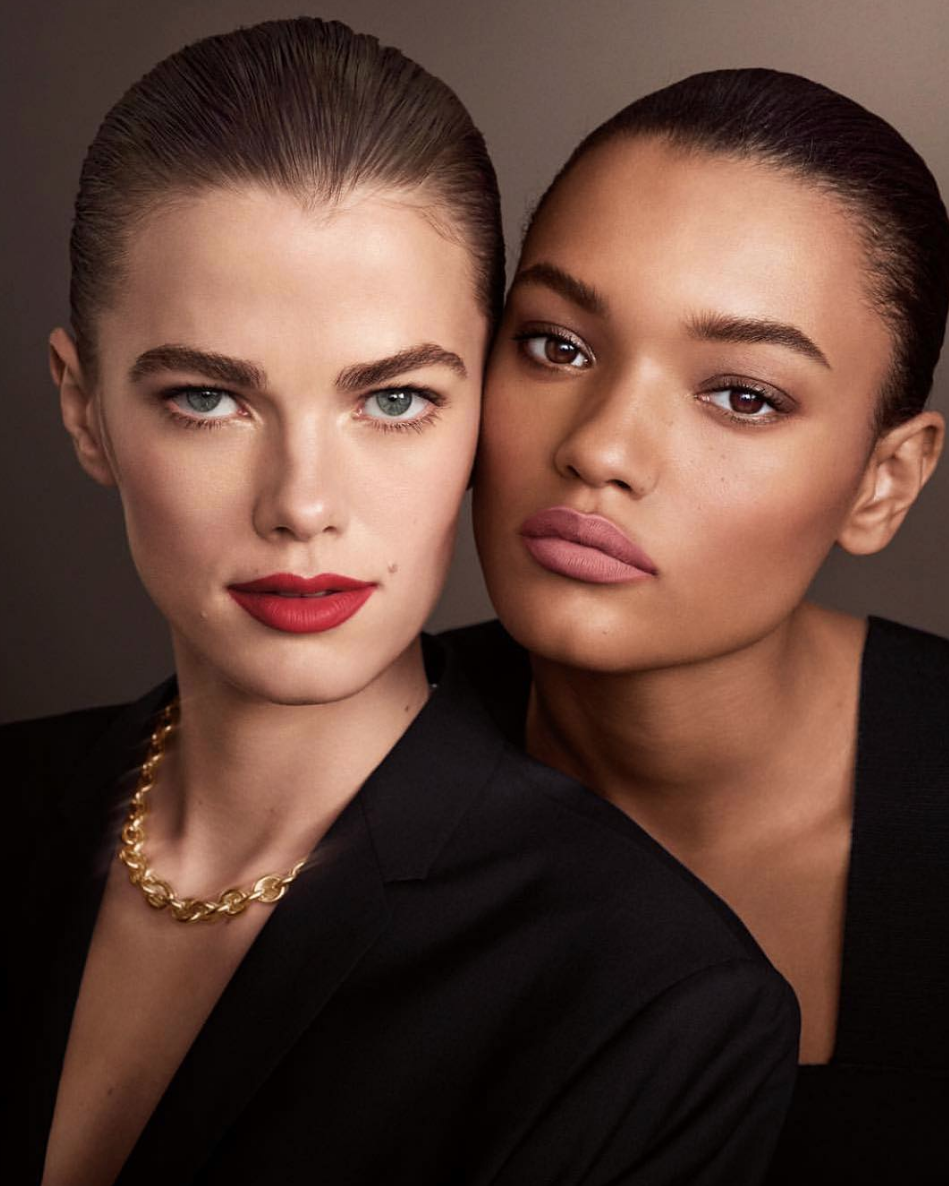 Balance. Proportion. Angles.
Follow Benjamin on Instagram: @benjaminpuckey
Images are courtesy of Benjamin Puckey Instagram