Barbara is unique. And we hope we'll be keeping meeting her in Milan, Venice, or wherever the love for cinema will take us. This time she took us to her hotel room, where we couldn't help but capture her "reign" of chaos. Because, like her, chaos is made of energy, and she can't be without it.
Here we met her for the film "Dogworld," directed by Alessandro Celli. The film tells the story of a devastated society, of a utopian future with a sadly plausible flavor, in which crime is king and justice is brought to its knees. Barbara Ronchi is "justice" struggling to regain the tranquility stolen by violence: her character, the policewoman Katia, is among the few on the good side of things, with a mysterious past that she keeps buried for the good of her mission. A film that captured her right from the script and that we all couldn't wait to see.
In short, just as she says, it's crazy cool.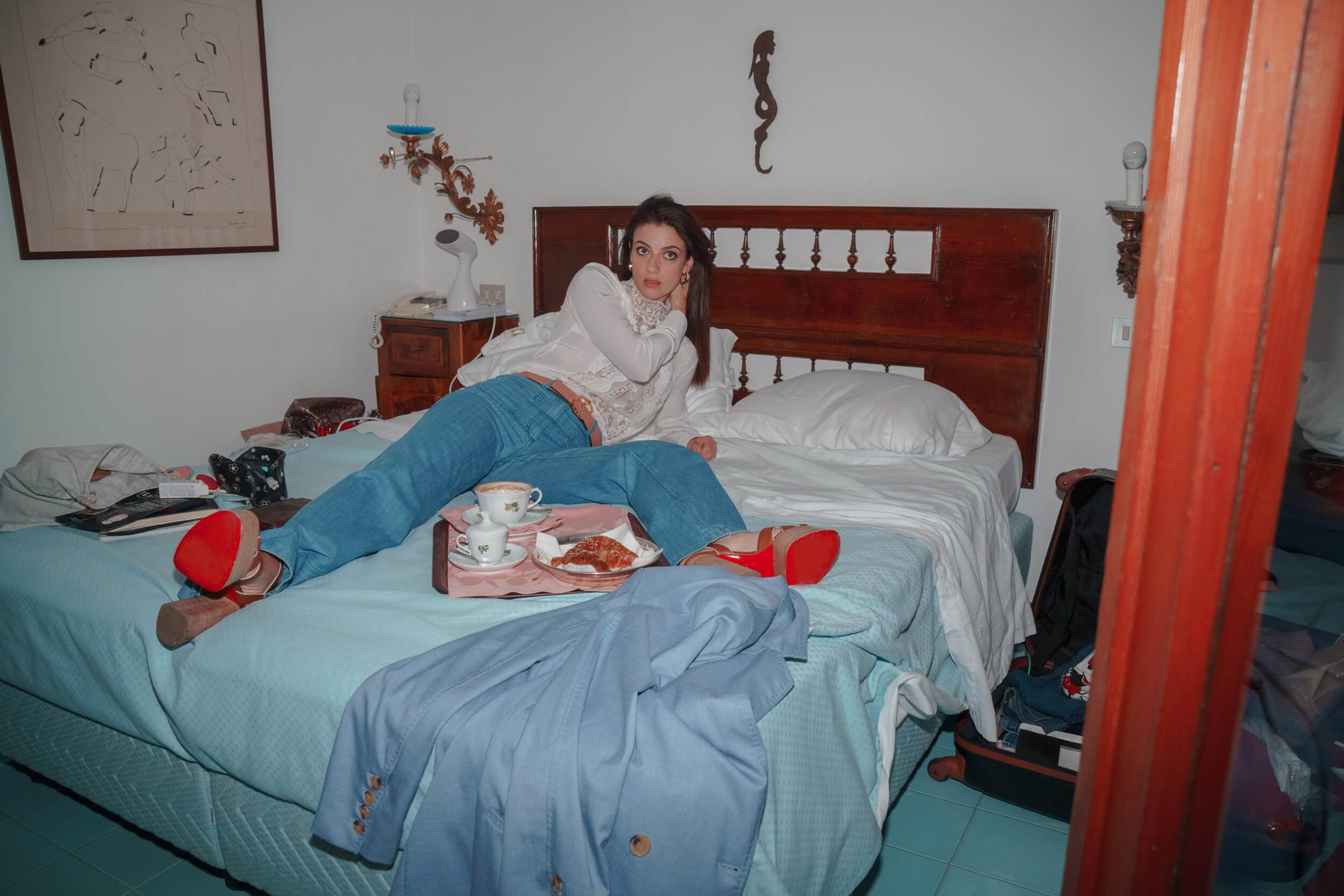 You're one of the protagonists of "Dogworld," in competition in Venice's International Film Critics' Week. The movie is set in a future version of Taranto, portrayed as a devastated city with only a few survivors, where criminal gangs practice violence and live on violence to keep control over the territory. What was your first reaction when you read the script?
I thought it was so cool because, starting from the macro-problem of the world environmental disaster we are all witnessing, the script decided to set the story in Taranto, a city forgotten by the institutions, asking itself these questions: what chances are there to improve your life in a world where chaos is sovereign? And what happens to a friendship that stood up to the end of the world when ambition takes over?
What was the first question you asked the director, Alessandro Celli, and yourself, about your character, the police officer Katia?
I asked him why Katia had decided to become a police officer because, in a world with no rules, the decision to live to maintain law and order seems to make no sense. I focused on this aspect as if she could represent the failure of a whole community in a sort of aggressive treatment on some society about to disband. That's the reason why we decided to introduce her, in the beginning, with her face completely swollen.
"Dogworld: I thought it was so cool"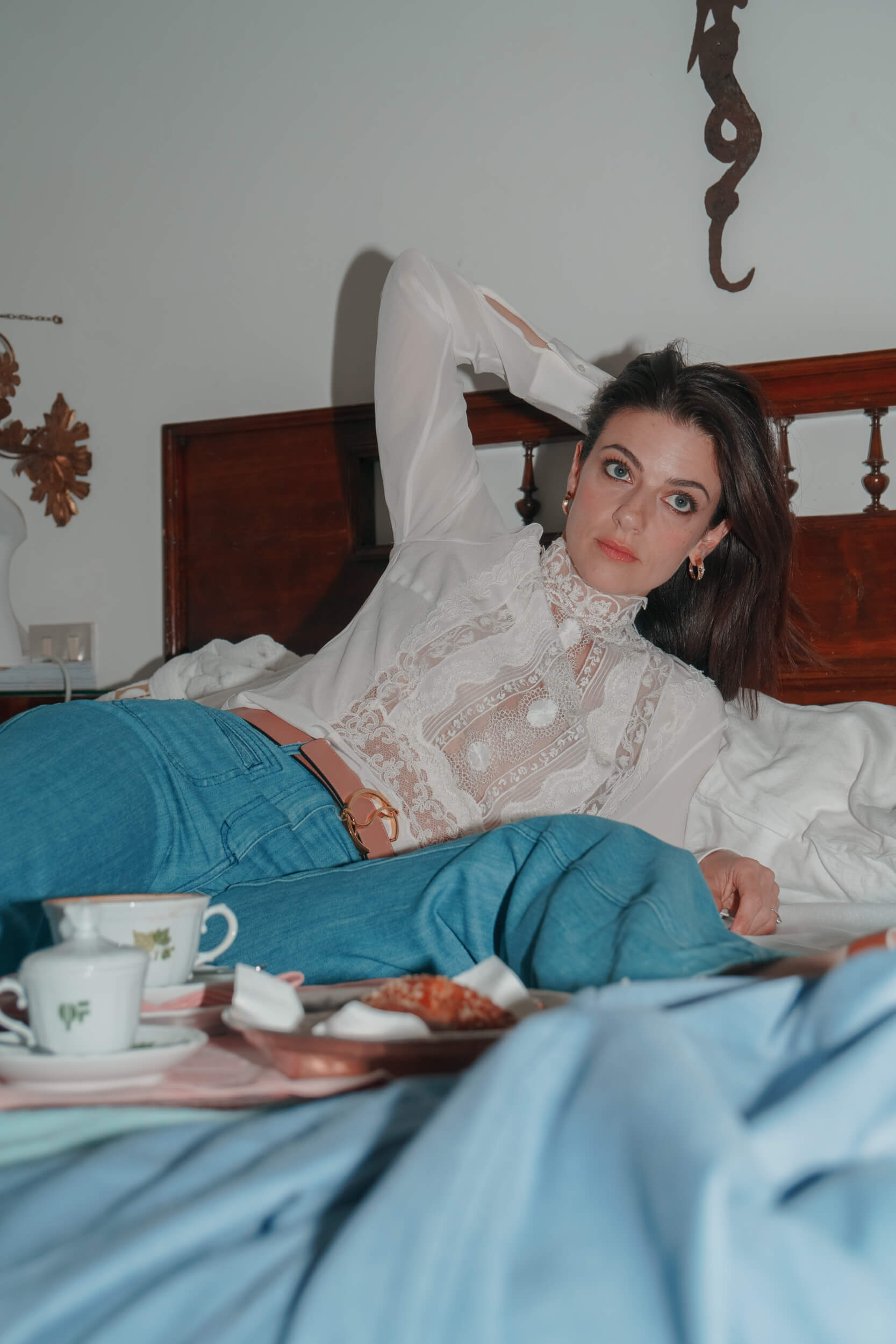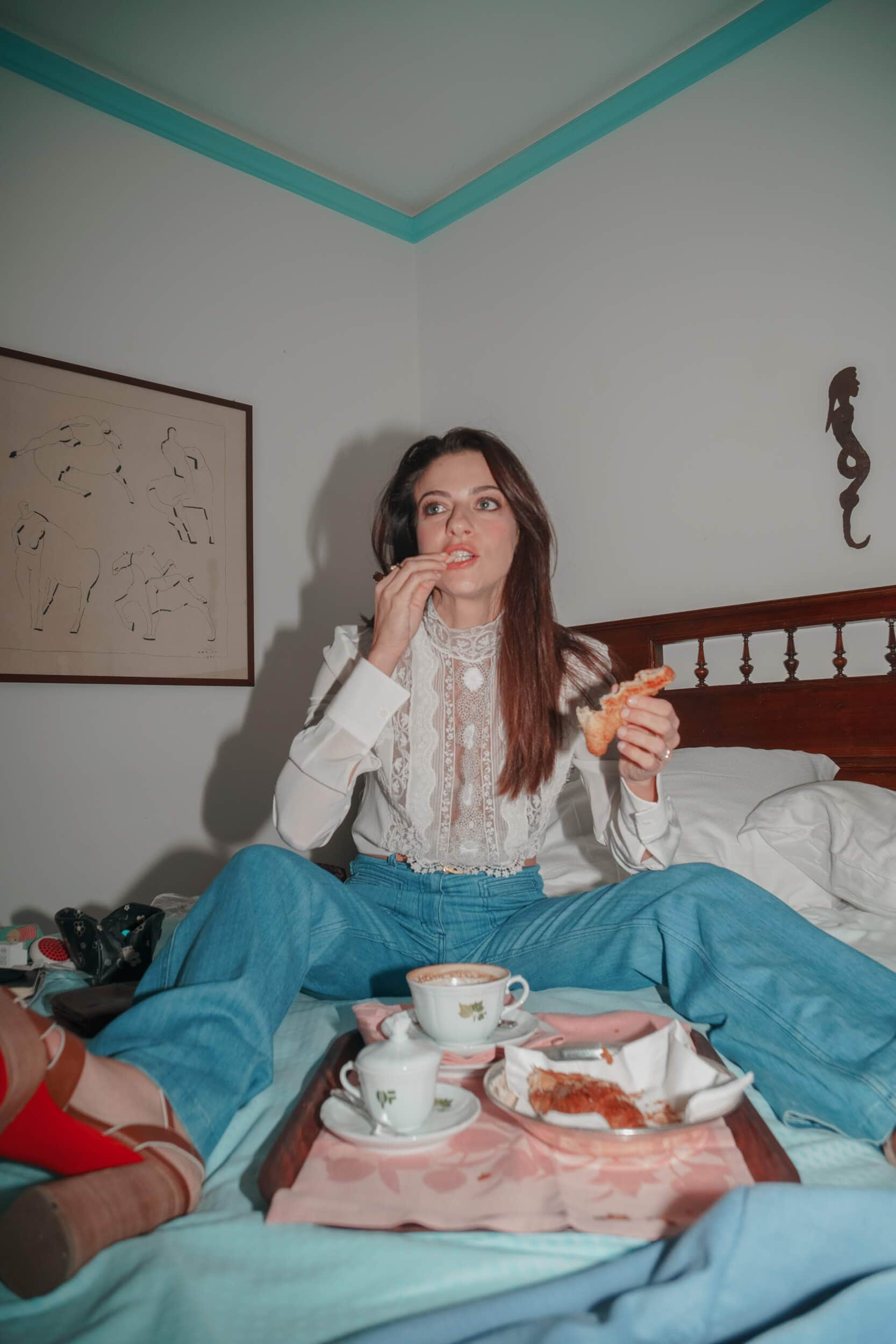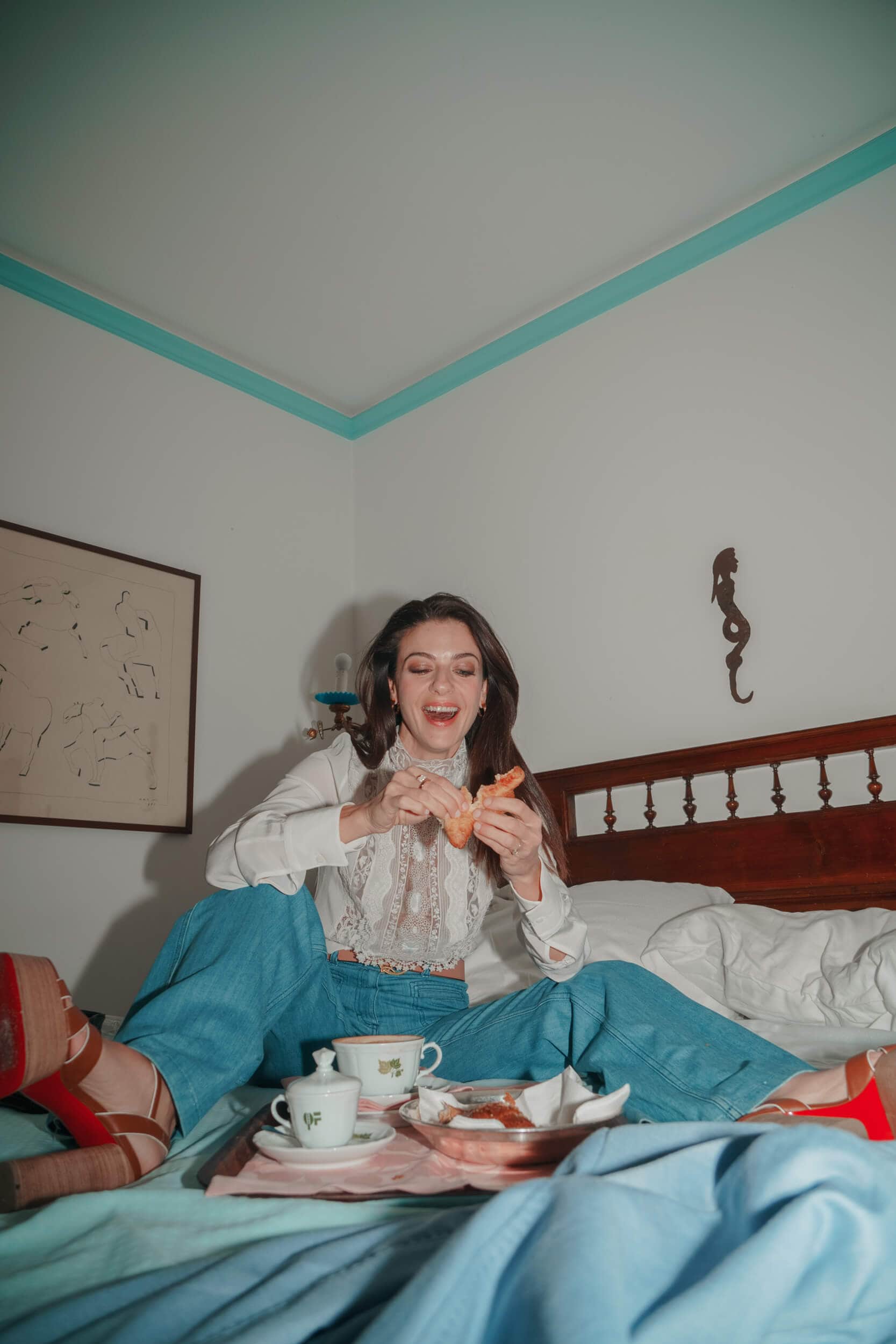 In "Dogworld," Taranto is portrayed as a post-apocalyptic city, a sadly plausible scenario, given the critical situation that Taranto is living in today and has been living in for many years now. What was your experience on set like? How did you live the city, transformed for the big screen in a place that, although "science-fictional," is still scaringly credible and expectable? 
We filmed "Dogworld" during the first wave of the Covid pandemic, with many restrictions on the life we were used to living, so, even though I was away in Taranto, I didn't really go out much and had very little contact with the city. The thing that impressed me the most was that, at some point, I realized that Taranto had been used to lockdowns for at least ten years because, when the clouds of dust come up, everyone knows they'd better close the windows and stay home.
Your character is one of the few "good people" left in the city, a principled woman, marked by her past and in search of justice to reset law and order in a place where chaos and criminality triumph. However, Katia is an ambiguous character, divided between the urgency of doing her job and catching the bad guys, and the desire to just be, finally, a woman, or maybe a mother, as we can sense from her special relationship with the orphan Sabrina (Ludovica Nasti), or maybe a friend or something more, as suggested by the scene of the first clash between Katia and Hothead (Alessandro Borghi) and their eloquent exchange of looks and gestures. How did you build the complex psychological profile of your character, and how did you "coordinate" and "tuned" with the rest of the cast?
Another aspect of the script that I found very fascinating was that we all had to create together a backstory for the characters, especially for the two adults of the story, Katia and Hothead, the character played by Alessandro Borghi. We had fun imagining that they were all friends in the orphanage or even siblings, and then they had drifted apart because of the destruction plan that Hothead wanted to pursue. We imagined that they used to be friends in the past, just like Dogworld and Bedwetter.
One word to describe "Dogworld"?
ANTHILL.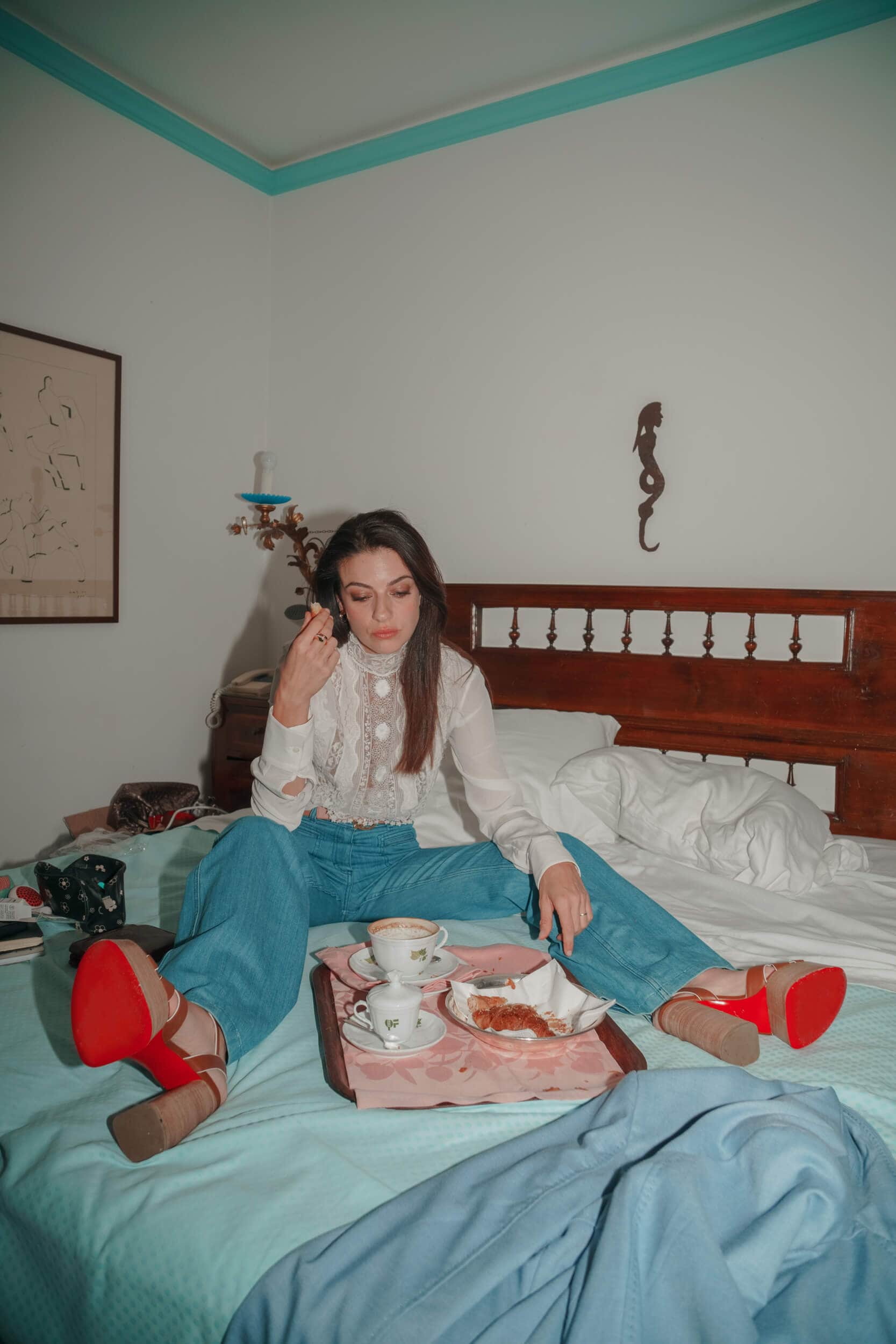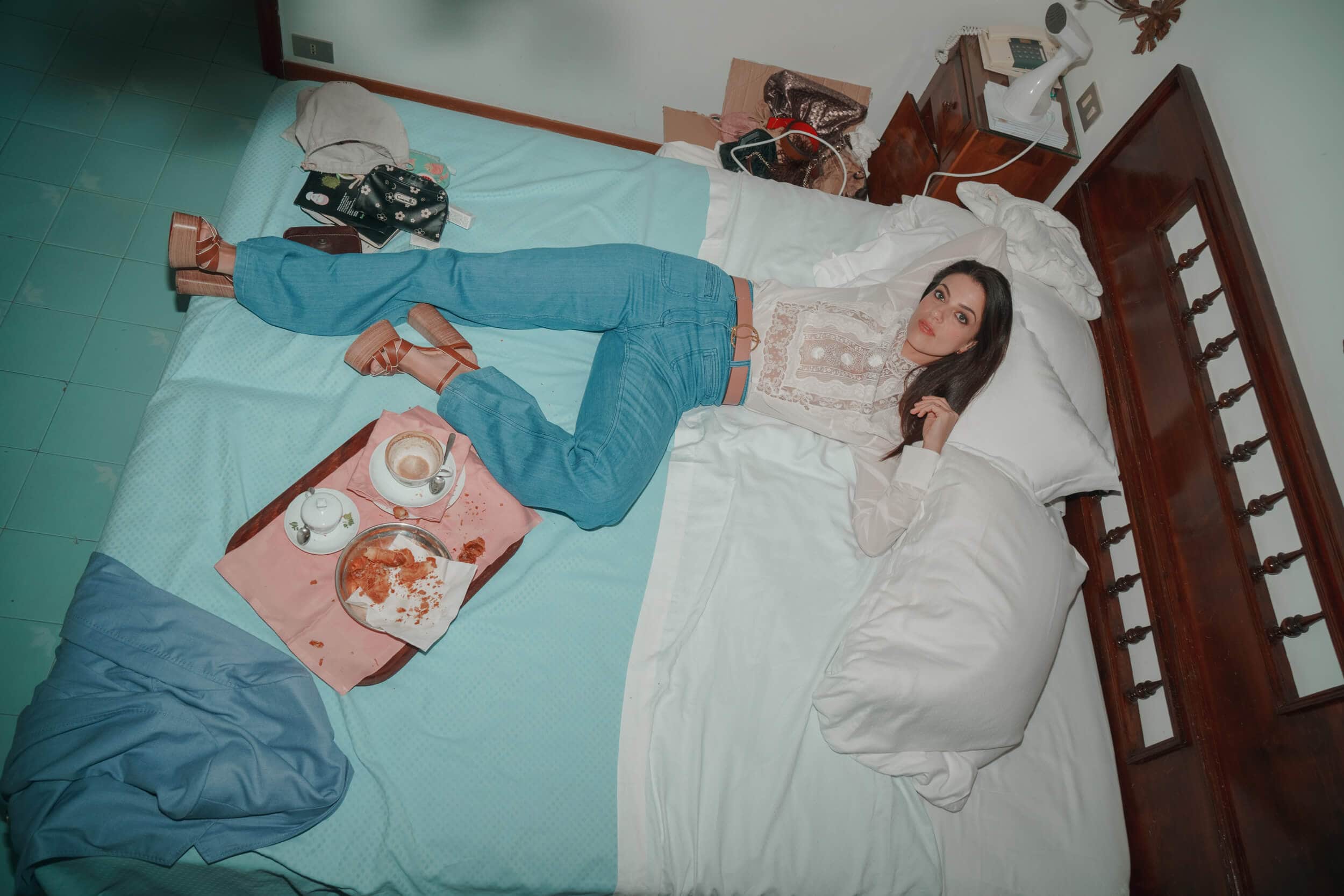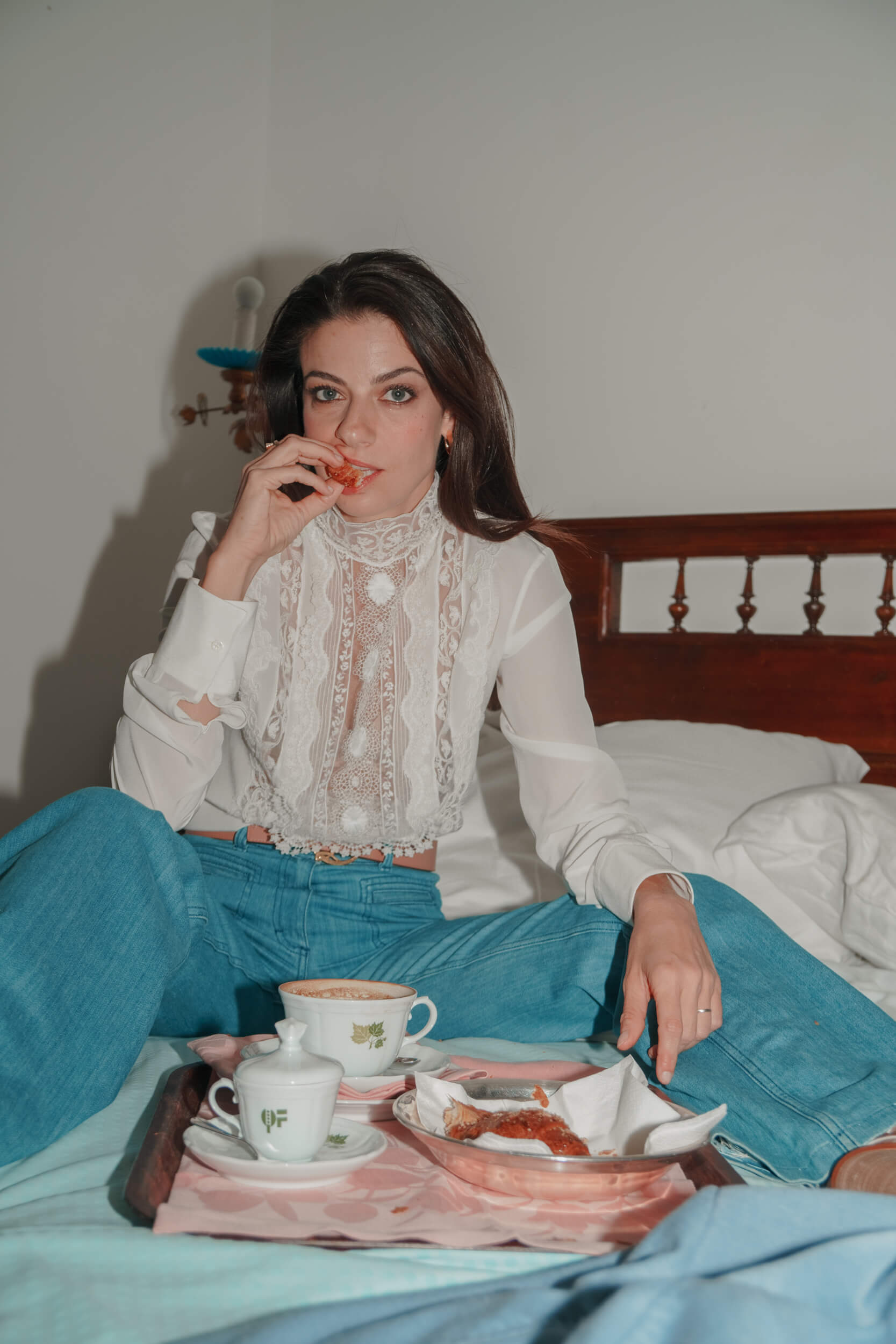 "Dogworld" is only one out of many projects of yours telling slices of Italian history and current events, or possible future developments. Is there another scenario of our history and identity that you would like to represent on the screen?
I would love to tell, at some point, some story about the taboos of motherhood, about how different this incredible phase of adult life can be for all of us, about what you lose forever, what it leaves you with.
You have many interesting projects coming up, like "Io sono Babbo Natale" (lit. "I am Santa Claus") by Edoardo Falcone, and "Sulle Nuvole" (lit. "on the clouds") by Tommaso Paradiso, and a TV show that's currently airing, "Imma Tataranni." TV series and feature films: how does your approach change when dealing with these two kinds of productions? Which world do you feel like you belong with the most, and where do you feel more comfortable?
My approach is always the same, I'm very demanding with myself on the job, and I'm also demanding with others. The only different thing is the timing: cinema allows more time, you film one or a maximum of two scenes in a day, you have time to rehearse, you film many more frames and have the time to figure out what works, what to cut, and what to add. With TV series, you film at least 5 scenes a day, my record is 7: let's say that you need to rely on everything you've learned over the years to perform a good scene and, at the same time, make something unexpected happen. It's complicated, but it becomes nice when you have the chance to do it with your friends, as it happened to me with "Imma Tataranni," the series I've done with Vanessa Scalera. We had already worked together before, we're friends, so, in that way, it feels less hard.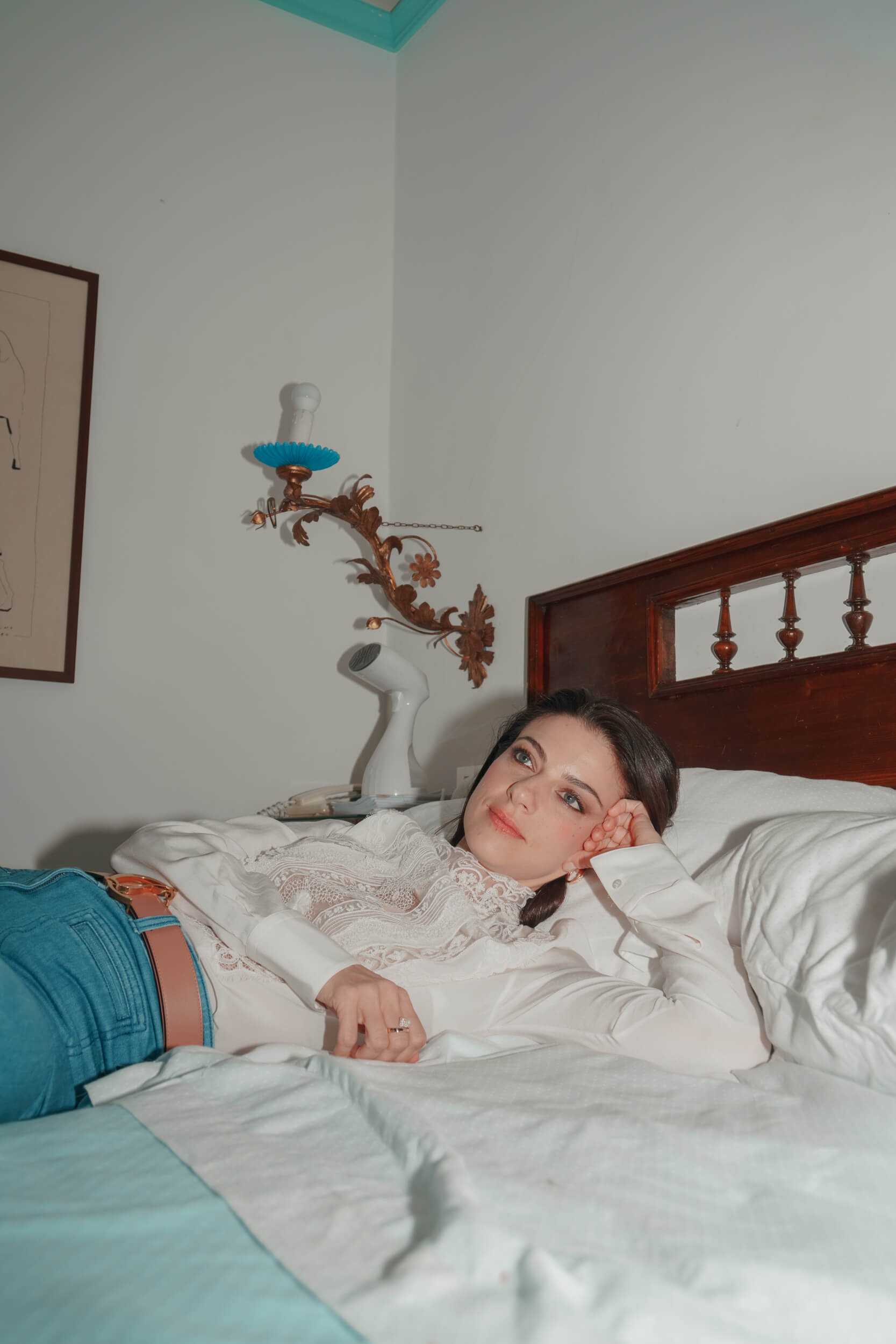 "I would love to tell, at some point, some story about the taboos of motherhood"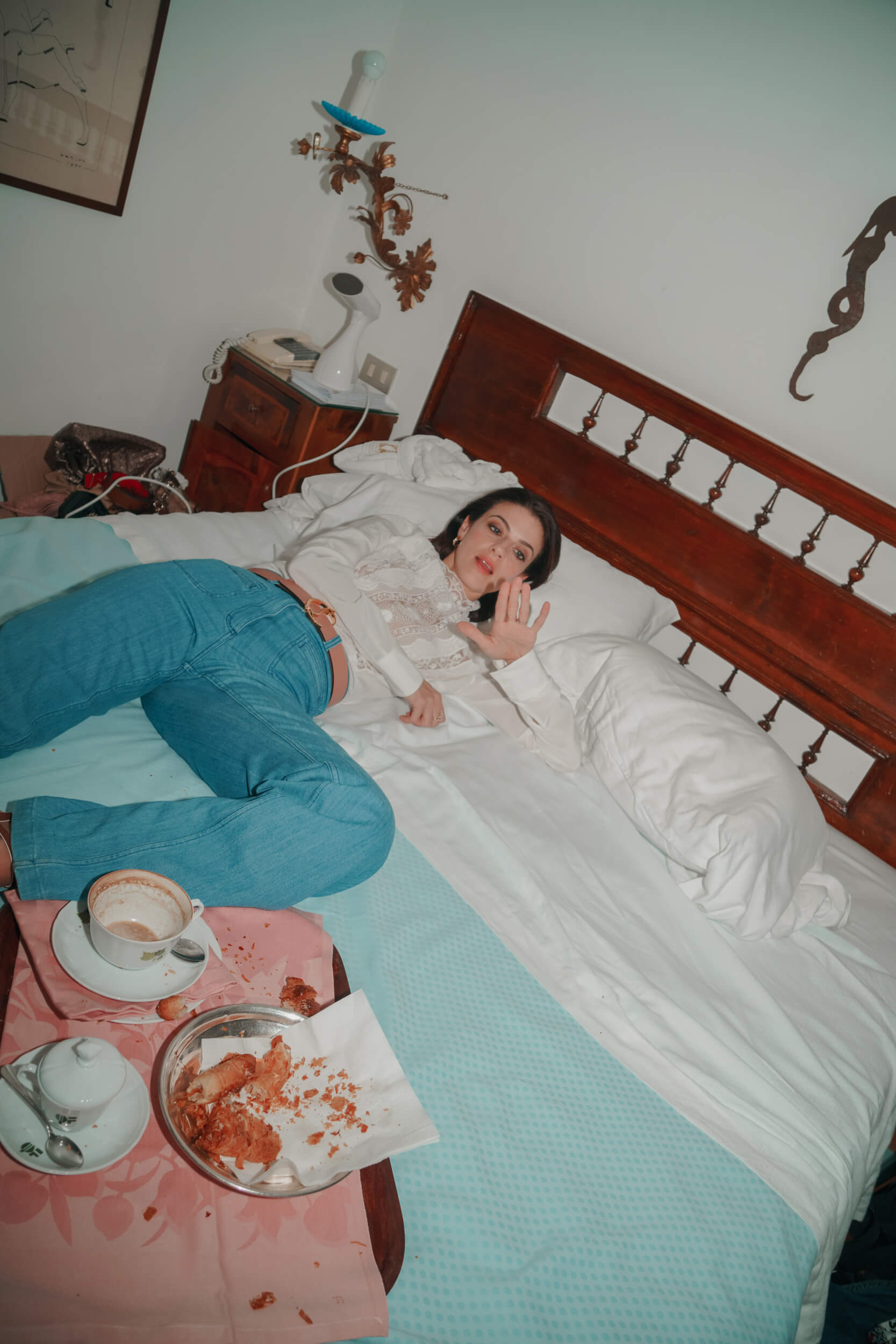 What's the latest thing you've learned about yourself?
I can wear high heels 9 hours long. Then I start staggering. Venice has taught me this over this year.
What is chaos for you? (Any reference to your hotel room is purely coincidental ahah)
Chaos is my reign, it's the place where I can move to the best of my abilities. I can find myself in disorder, I let myself go, I recreate chaos as soon as I have a chance to, my hotel rooms know it well. Then, I clean everything up and it's like I never existed. But as long as I'm there, I make a mess.
What are you afraid of?
I'm afraid of people that can only think about themselves as if they were eternal.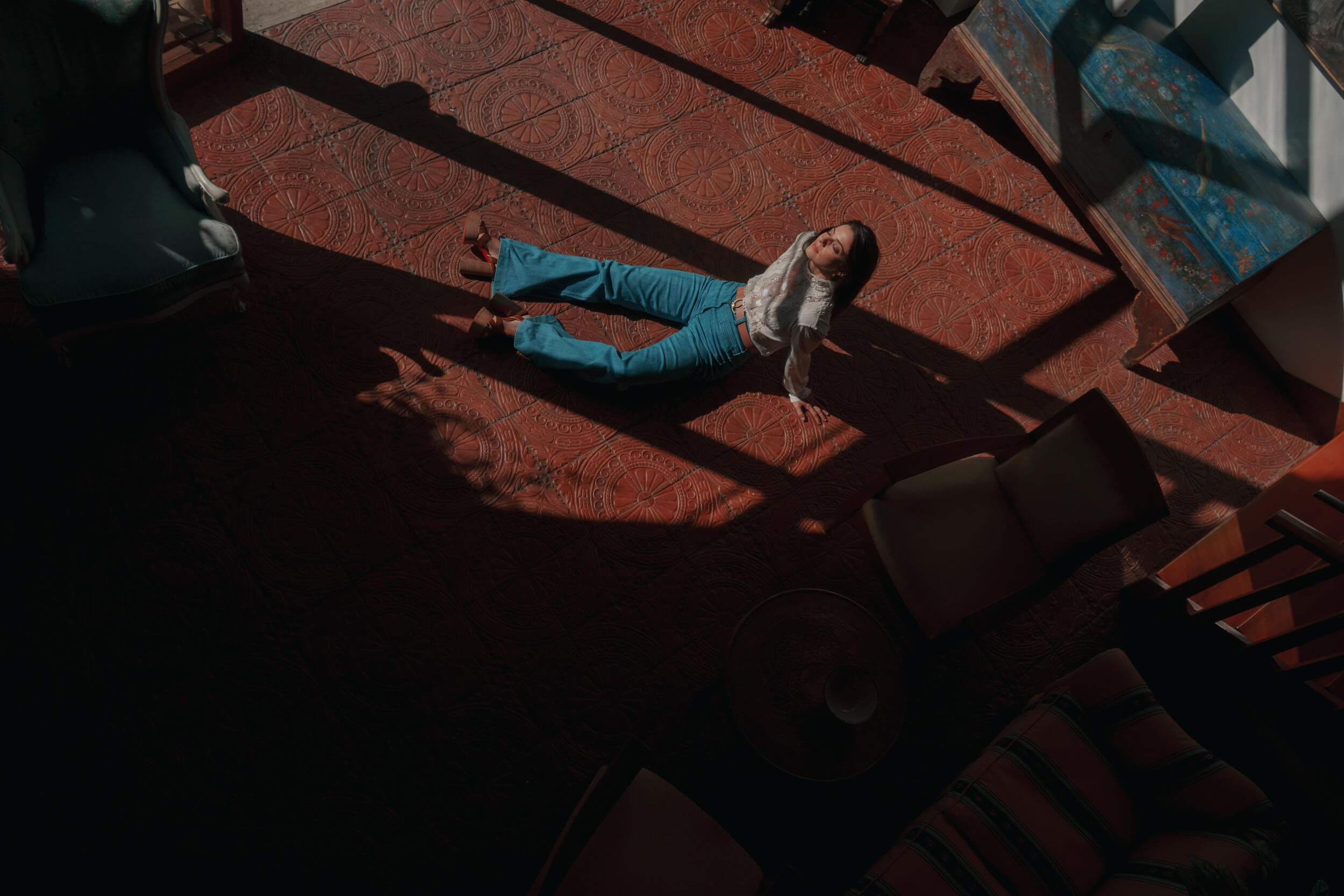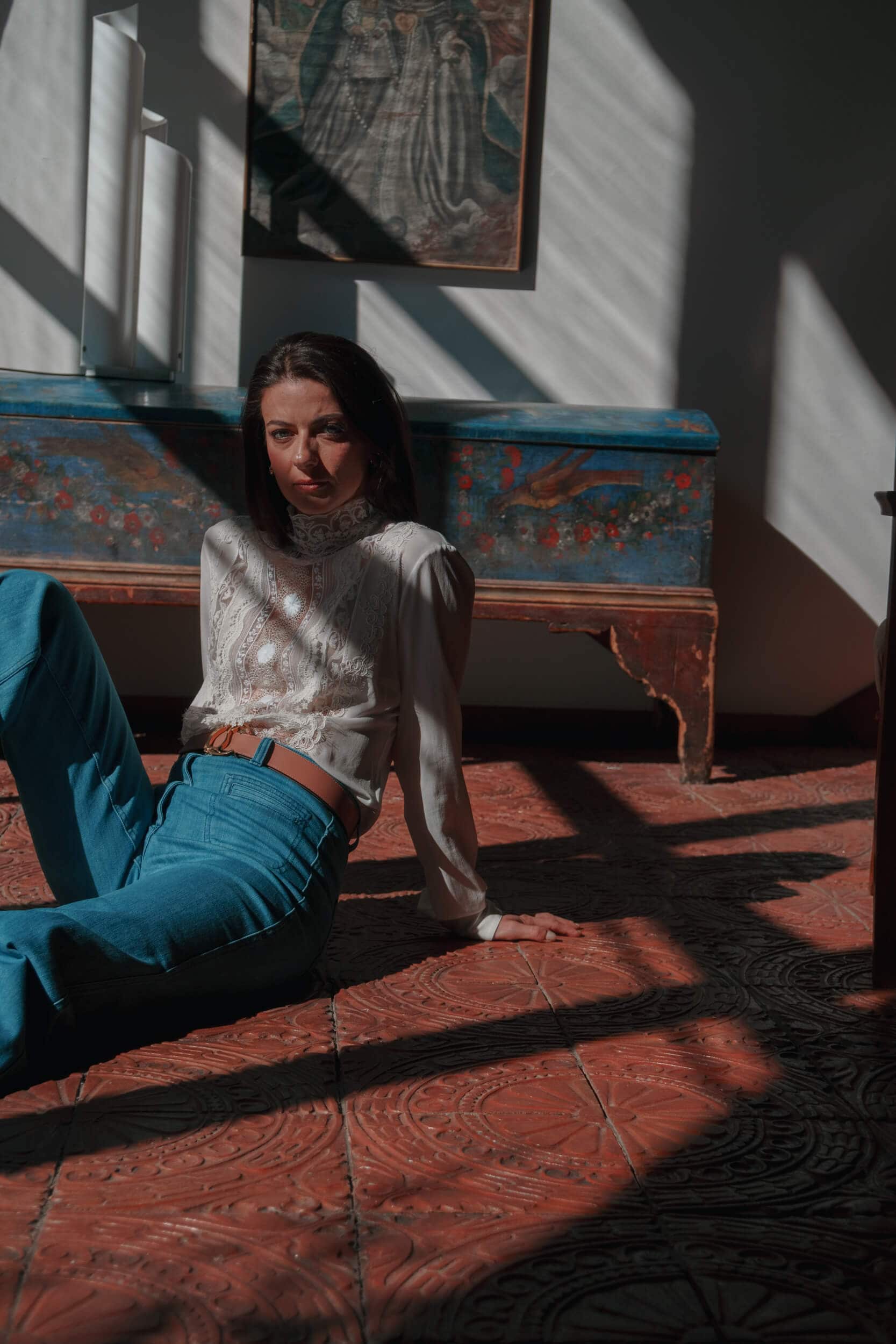 What is creativity for you?
It's the need to create something that wasn't there before, an extension of childhood where you can pretend that the chair is a castle and the apron is an evening gown. It's self–expression, and it means understanding that you're not alone because what you've created can tell somebody their own story. It's a connection between people.
A song to describe this moment of your life?
"Modern Love" by David Bowie.
What's a question that no one has ever asked you in an interview and that you would want to be asked?
All right, Barbara, tell me about the latest book you've read. Wow, thanks, what a great question! I love reading, I'm trying to finish "Yoga" by Carrère, but it's taking me months, something is blocking me and I need to figure out what it is. I loved "Il colibrì" [by Sandro Veronesi], I'm finishing "To Kill a Mockingbird," which I'd never got to read.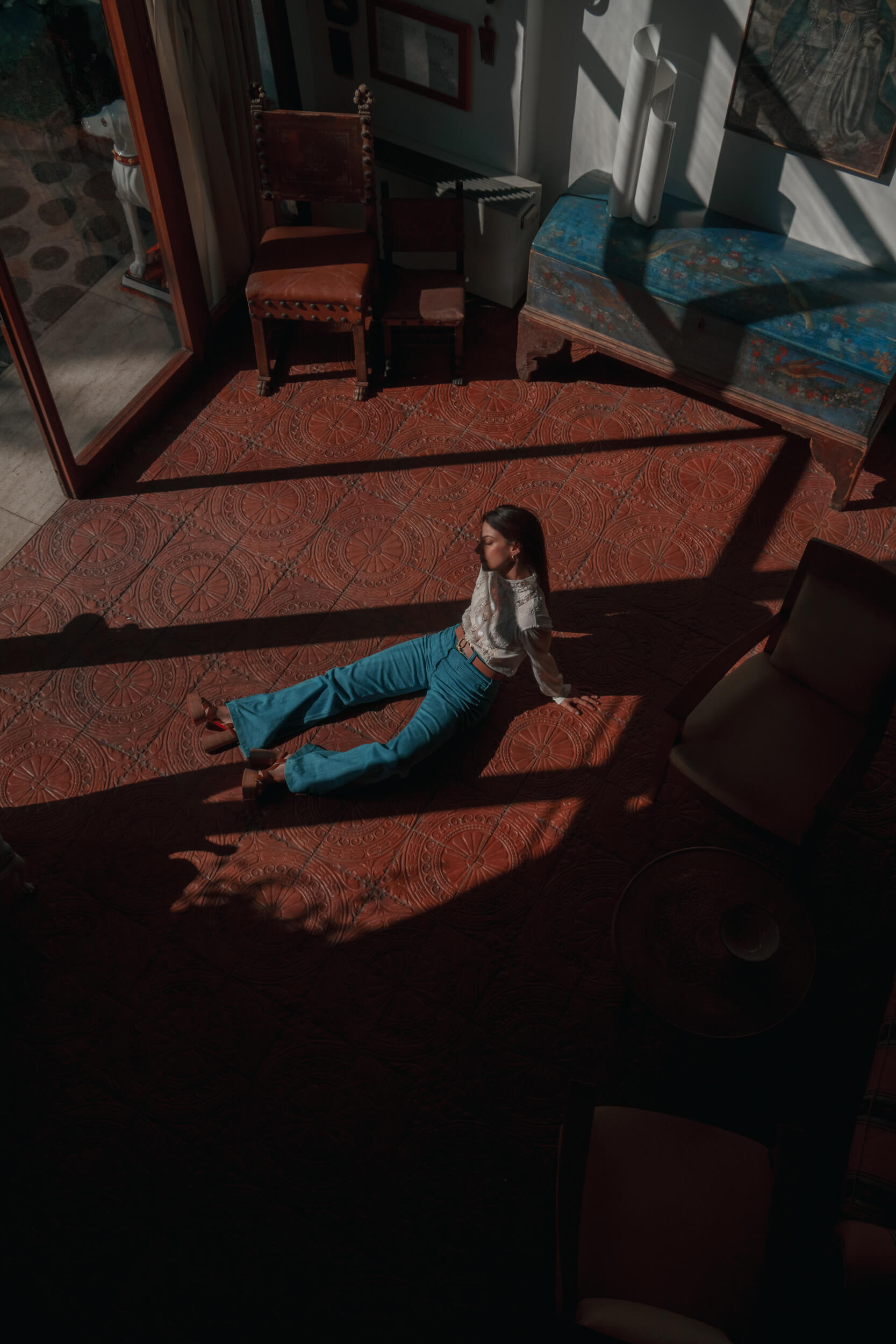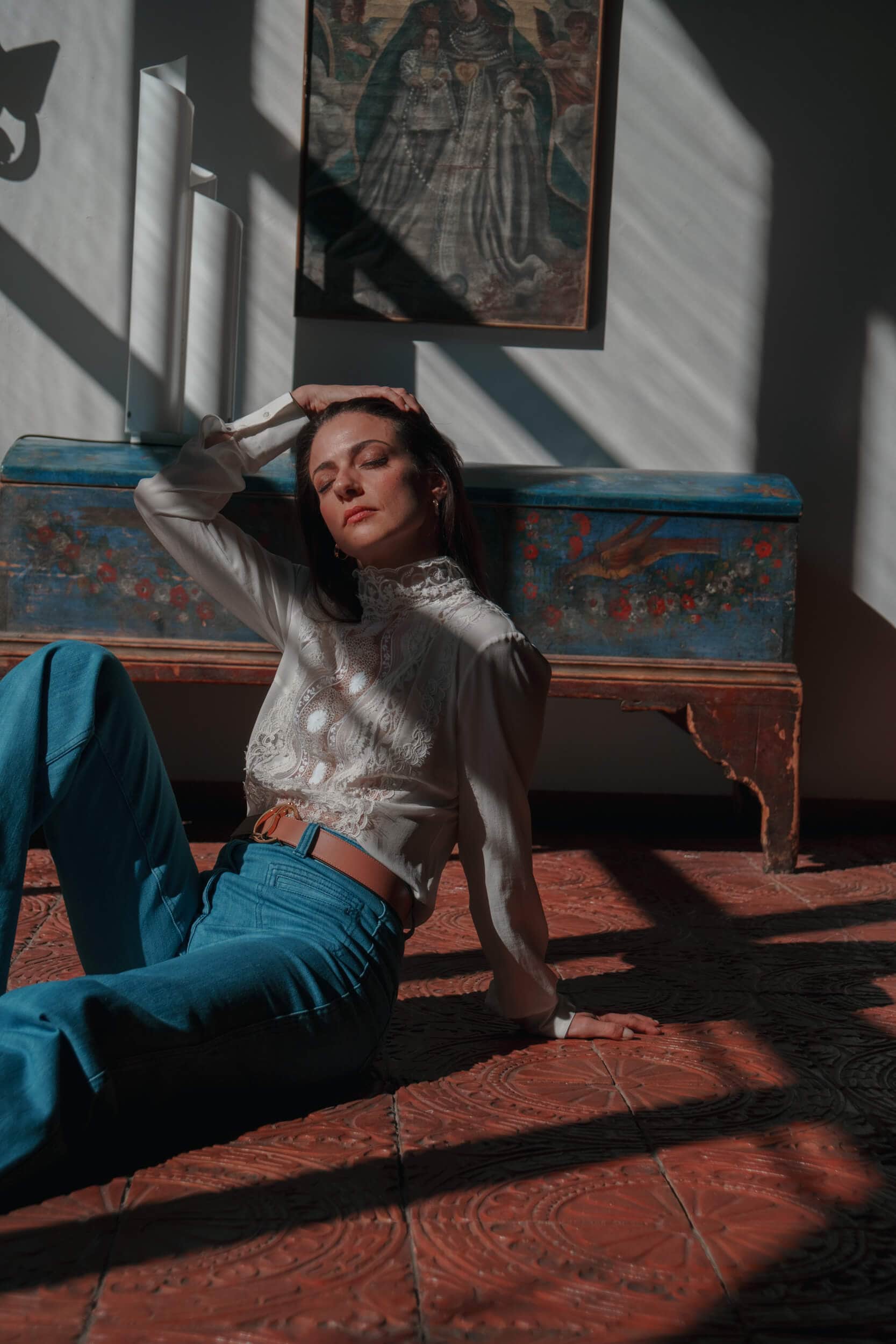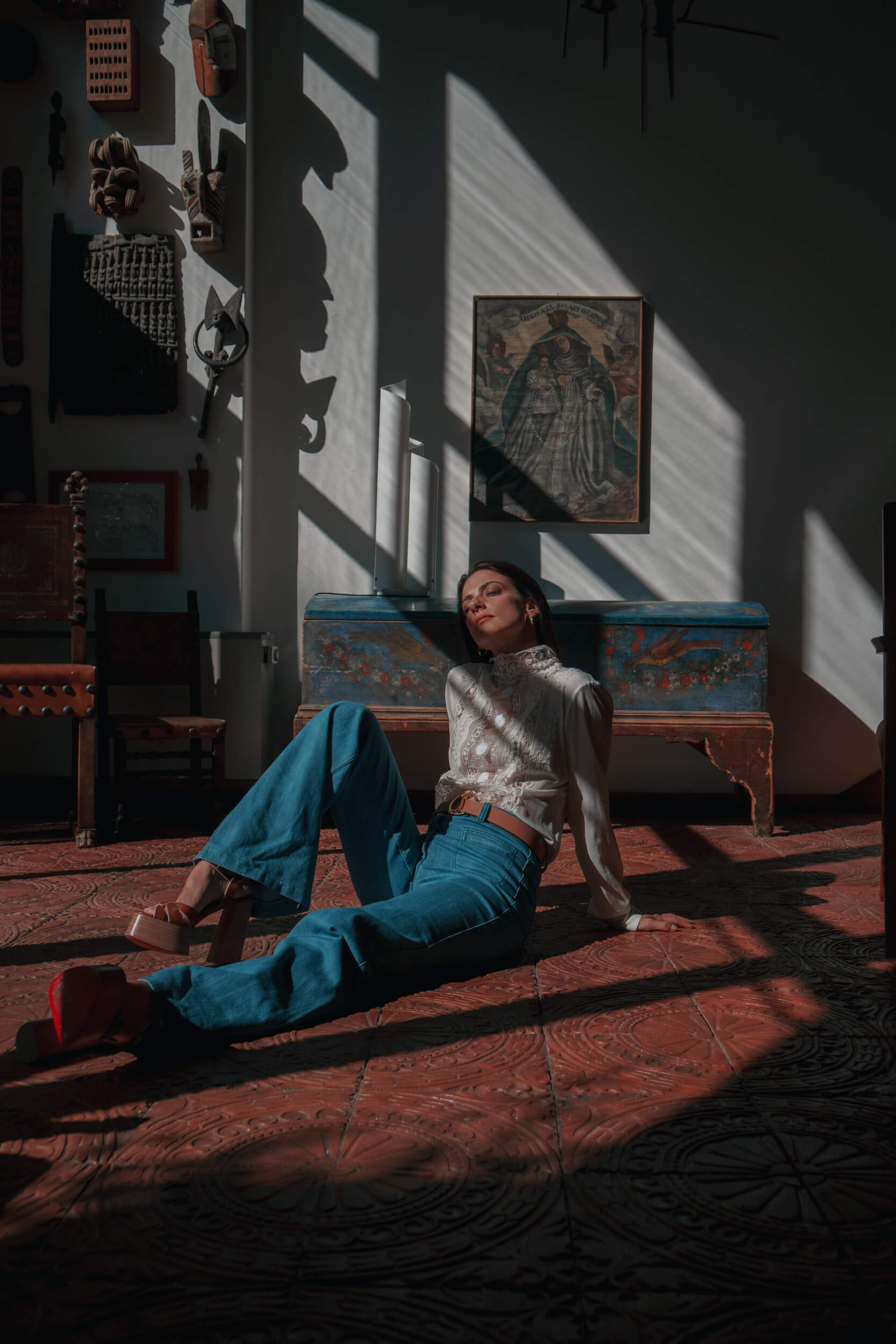 "It's the need to create something that wasn't there before, an extension of childhood where you can pretend that the chair is a castle and the apron is an evening gown."

 
If you had the chance to be the godmother of some event like the Venice Film Festival, what would be the focus of your opening monologue?
I would speak of the responsibility that we have, as artists, at this moment in history where we've lost so many things, especially our light-heartedness, a free and hopeful abandonment to all the beautiful things life offers us. This pandemic has divided us even more, and it would be silly to think that Venice and its Sala Grande can really tell us the rebirth of cinema. It will be hard, and perhaps many things will change. But we will always need people who tell us what we feel, and dark rooms where to laugh and cry all together, we've been on our own in our houses for too long, locked in on our sofas watching movies in front of a "box." Let's go out in the streets, let's dance, let's party, let's run towards the light and brighten these times, let's do it for ourselves and for those who will come after us. And now… I declare the 79th Venice Film Festival officially open!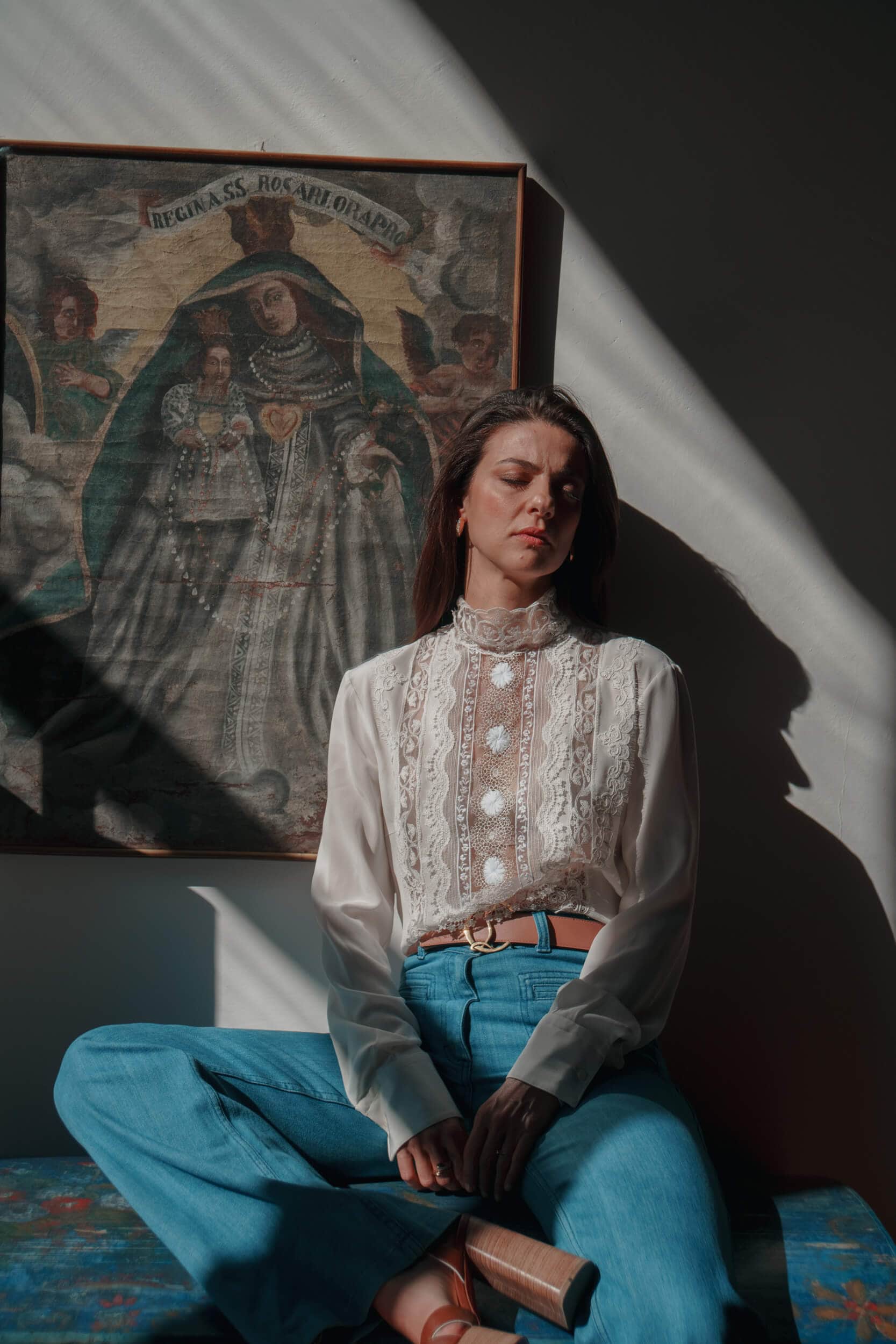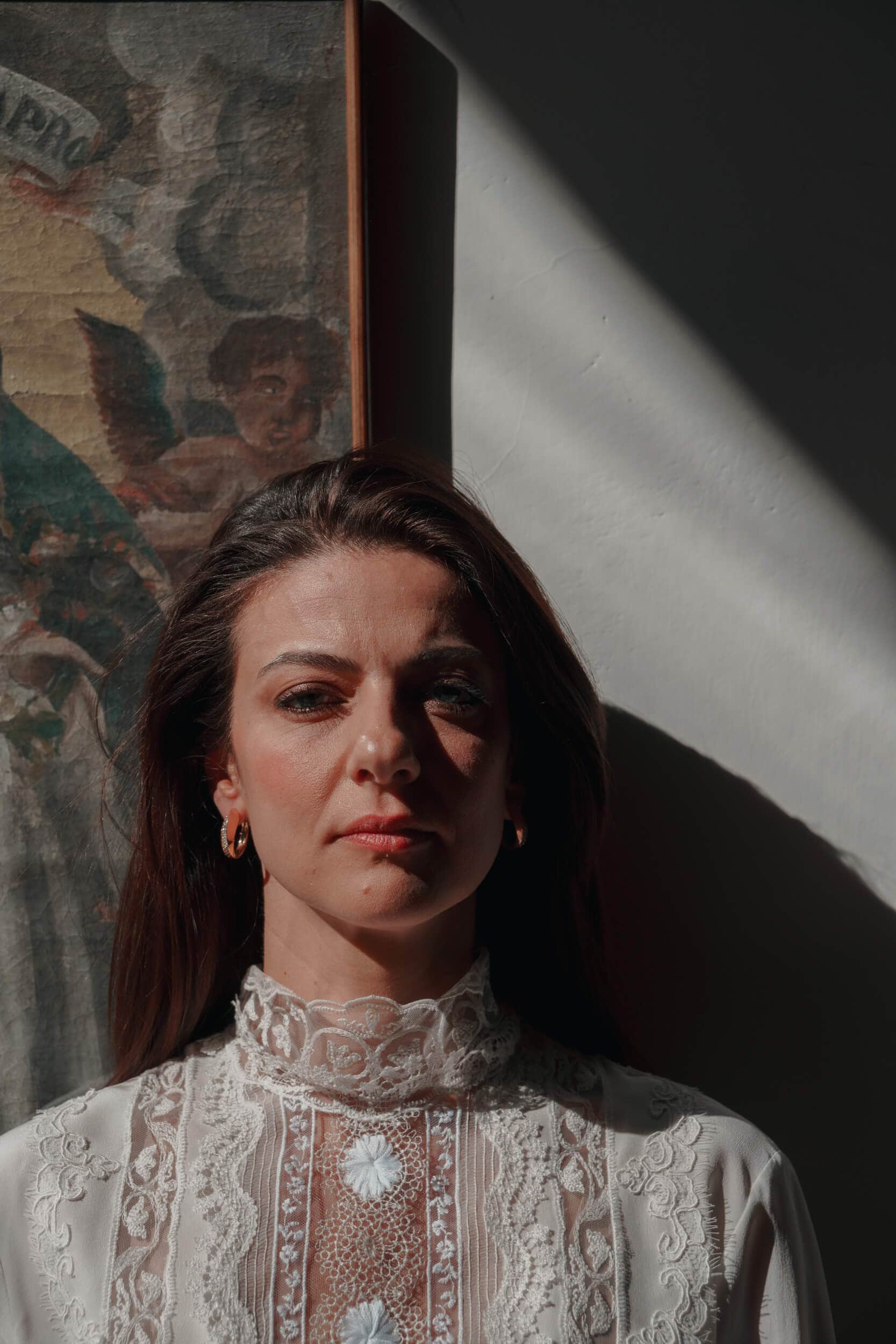 Photos by Johnny Carrano.
Styling by Other.
Look: Ermanno Scervino.
Belt: Christian Louboutin.
Shoes: Christian Louboutin.
Jewelry: Crivelli.
Makeup Artist: Charlotte Hardy.
Makeup and Hair by Armani Beauty.