One of the best and most interesting developments of recent times in cosmetic industry is the newfound respect of the brands towards our Planet: today more than ever, industries have an eye for natural ingredients, sustainability and the preservation of the Earth, fighting an active fight against pollution and waste. Terra & Co. is one of those brands: born and developed by two sisters in Los Angeles, this dental focused brand is an independent project that values beauty as much as it values natural and eco-friendly ingredients.
After all teeth, and a bright smile, are as much a key step of our beauty routine as a flawless skin or an on-point makeup: what's the point in a perfect appearance when our smile is dull? With a marriage that links beauty and Nature, Terra & Co.'s black technology focuses on activated charcoal toothbrushes and toothpaste, with coconut, peppermint oil and other 100% cruelty-free and safe ingredients (and a packaging that's fully biodegradable, of course).
We chose to tell you about this brand which is extremely relevant in its respect for the Earth and in its interest in women's empowerment all over the world, through the voices of its creators: Amra and Azra Hajdarevic, sisters, girlbosses and businesswomen.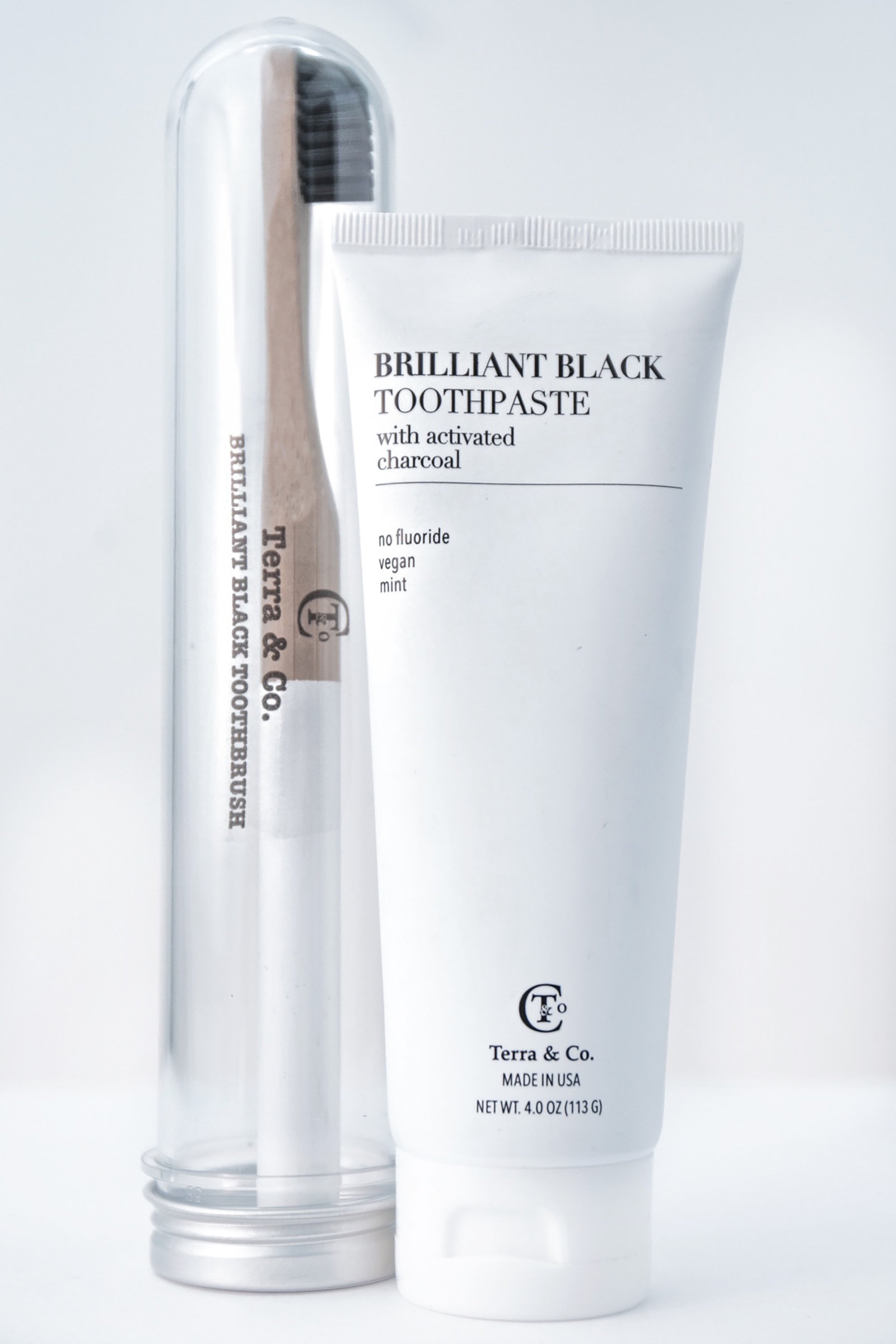 ______________
How did you and your sister come up with the idea for an all-natural, vegan black toothpaste?
______________

My sister, Amra, and I had discussed starting a business together on several occasions but we both continued on with our own careers.
When Amra got pregnant, I sent her a care package of all natural products, from nail polish to skincare and makeup. Amra loved everything I had sent her, but couldn't seem to find a tube of toothpaste that she liked.  There were plenty of all natural kinds of toothpaste, but she wanted one that whitened her teeth too. Amra did a ton of research and discovered the power of activated charcoal, and voilà: Terra & Co. Brilliant Black Toothpaste was born! 


______________
Activated Charcoal, coconut oil and peppermint oil…everything sounds great! How does it work?
______________


Activated charcoal has incredible binding properties that help to remove stains from drinking coffee or wine. Along with the benefits of absorbing plaque and whitening teeth, activated charcoal improves the pH balance in the mouth which helps to prevent cavities, bad breath, and gum disease. The extra-virgin coconut oil also helps to whiten teeth and remove the plaque that can cause gingivitis. The essential oils (peppermint and tea tree oil) are used for their natural antiseptic properties. They remove the bacteria that cause plaque, receding gums, tartar deposits and bad breath.

______________
If you could use just one sentence to describe Terra & Co. to all the people out there, what would it be?
______________
Terra & Co. is a women-owned business that pays it forward and exists to empower other women; all while creating everyday use products that are safe, not only for your health but also our environment.
______________
Routine can be something tough to break. Why do you think it's important to change also our smallest habits, like our dental routine?
______________

It is much easier to start a good habit, like brushing your teeth twice a day, than it is to break a bad habit. We all know that once a bad habit is formed, it is so difficult to break. Children are at high risk for tooth decay, which is why it's so important to start them out with a great oral hygiene routine like brushing their teeth twice a day while they are young.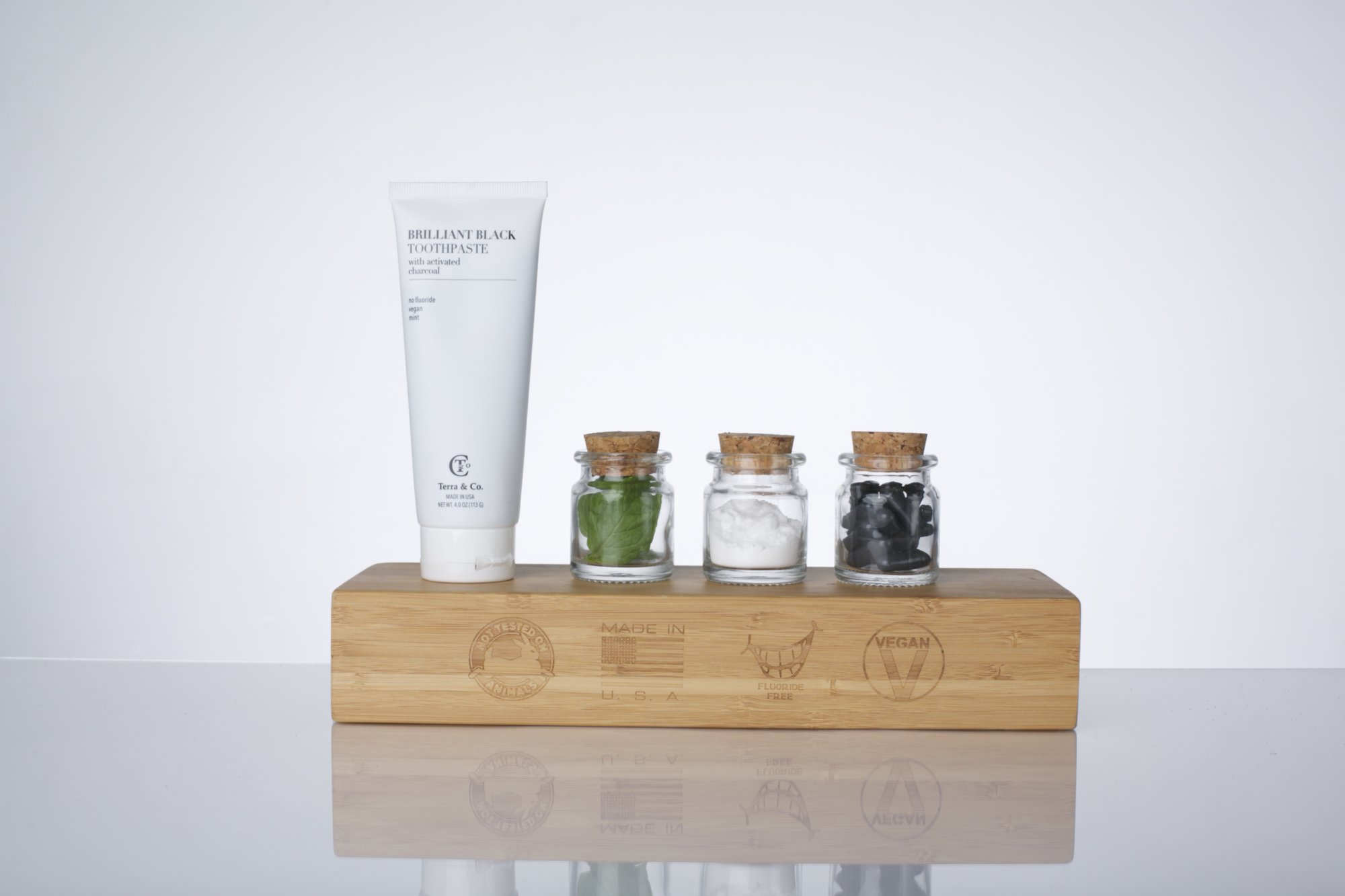 "
We all know that once a bad habit is formed, it is so difficult to break. "
______________
It's a big time for indie, environmental-friendly brands like Terra & Co. (but there are a lot out there). What changed, in your opinion?
______________

In one word: awareness. Not that long ago, the health of our beautiful Earth didn't seem to be in question. Nowadays people are aware of the toll that we are taking on our beautiful planet is starting to decay it (pun intended). It's exciting that small, environmentally conscious brands, like Terra & Co., are on the rise.
Most people are now aware of the impact we all have on our planet. Years ago, the big brands had a monopoly on how products were made and how much information they shared on those products. Now, they have to share that information with the public and the public is showing the big brands (with their hard-earned Dollars) how important it is to them to be environmentally conscious. This is slowly chipping away at the market share of these giant global brands and allowing smaller brands, like Terra & Co., to rise.

The fashion industry is a great illustration of this: it has gone from fur and leather being all over the runways to now forcing brands to be ethically made. Fashion leads the way and slowly we are seeing other industries follow suit.
______________
What was the funniest reaction to your signature Brilliant Black Toothpaste?
______________

The funniest reaction we have had so far to our Brilliant Black Toothpaste were these kids that went from hating to brush their teeth, to running into the bathroom and brushing with our toothpaste and then pretending to be zombies. I also loved one of our Amazon reviews that said "Thank you Terra & Co. I have now achieved the Ultimate New York status…everything black!"
"I have now achieved the Ultimate New York status…everything black!"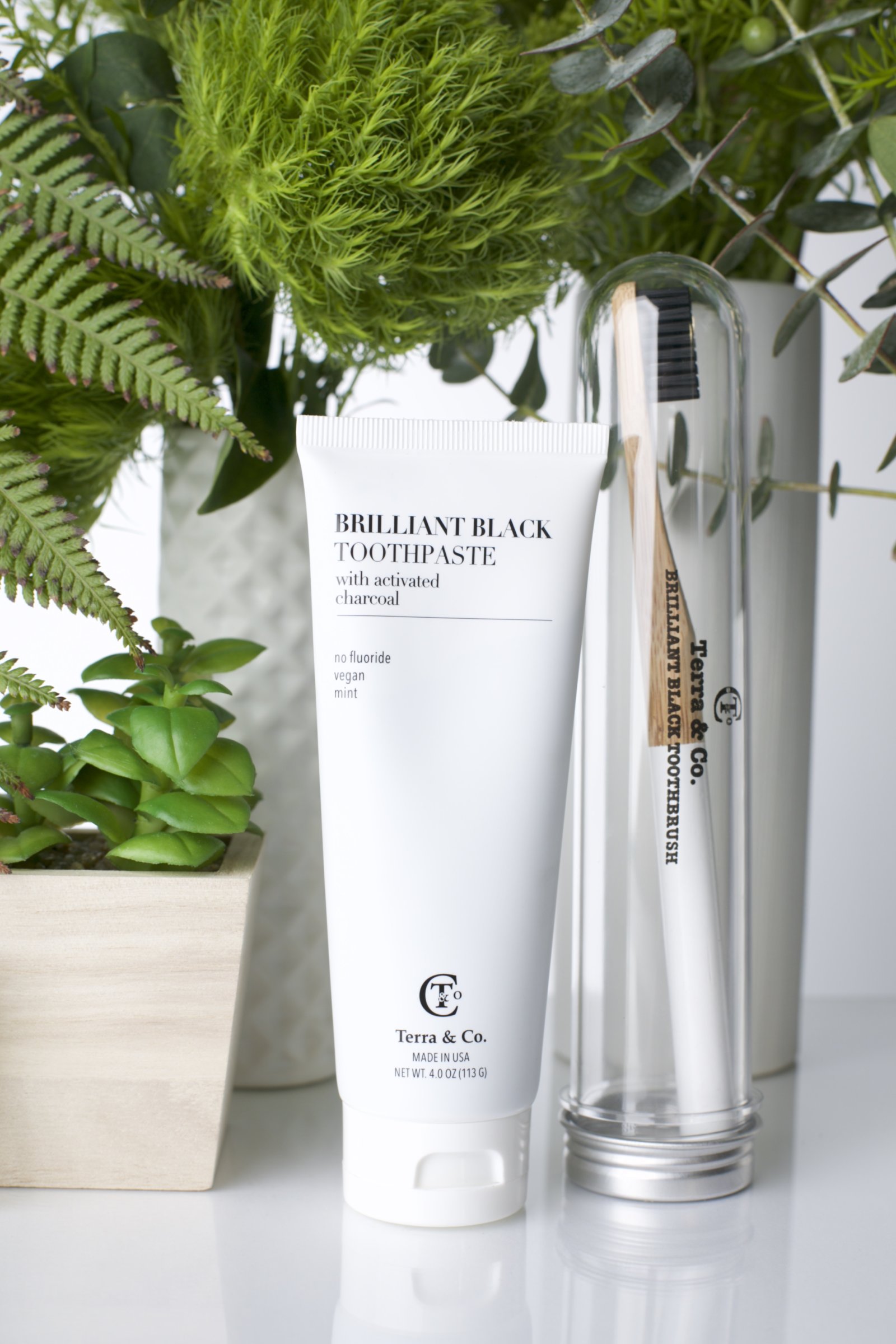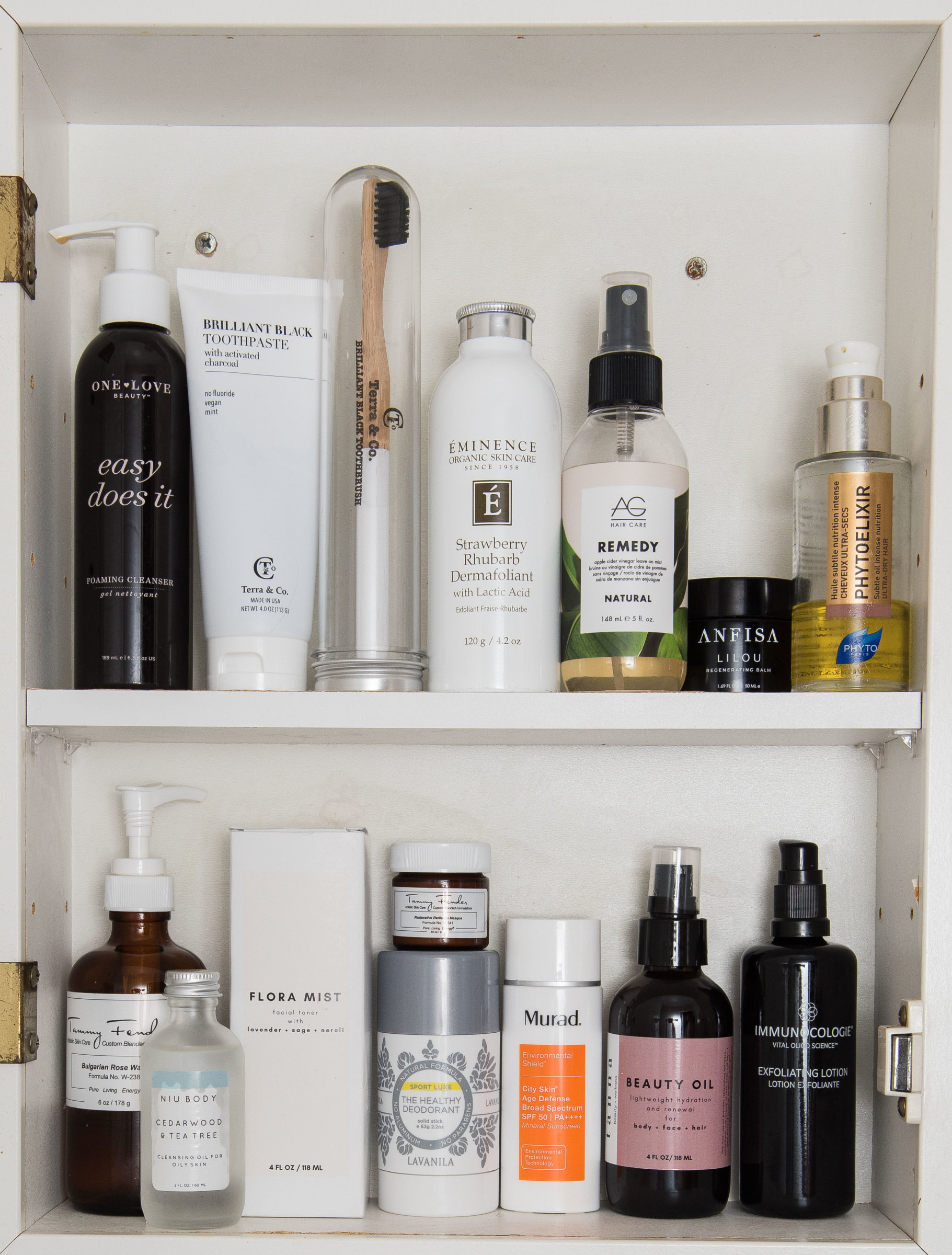 ______________
What's on the top shelf of your skincare bathroom cabinet?
______________

I am a natural skincare product junkie!
I am always testing new products not only for my personal use but also on my clients and models. I used to think that organic skincare never truly worked for commercial options, but I am now a true believer!  My skincare cabinet has its rotations, but a few of my favorites are Eminence, Tammy Fender, Anfisa and Dr. Hauschka.
______________
How are your skincare routines?
______________

I am always on the go so I don't find much time to visit SPAs or get facials. I perform mini facials on myself at home, at least twice a week: I always start with an exfoliator, toner and mask and then serum or moisturizer (depending on the time of the year). The one thing that goes on every day, all year long, is sunscreen! Damage caused by sun happens even in the winter and on cloudy days, so it's always best to stay protected. 
______________
What's your favorite vegan makeup brand? And your favorite products?
______________
 
That would be like asking a mother to choose her favorite child. I love so many!
One brand I have used on a regular basis is Jane Iredale: the pigments are perfect. I also have every shade of lip balm that leaves a bit of a stain on my lips…it's my obsession! 

______________
Terra & Co. is a girls-owned business. Who are the women who inspired you the most?
______________

Without sounding like a cliché, my mom is my biggest inspiration. She is such an incredible woman that somehow always finds time for everything, work and family. No matter how hard she has worked during the day, there is always a home-cooked meal in the kitchen. If that wasn't enough, she does it with love and a smile. If I can accomplish half of what she does in a day, I will be successful. 
Of course there are so many other inspiring women that I look up to, from Angela Davis to Malala Yousafzai.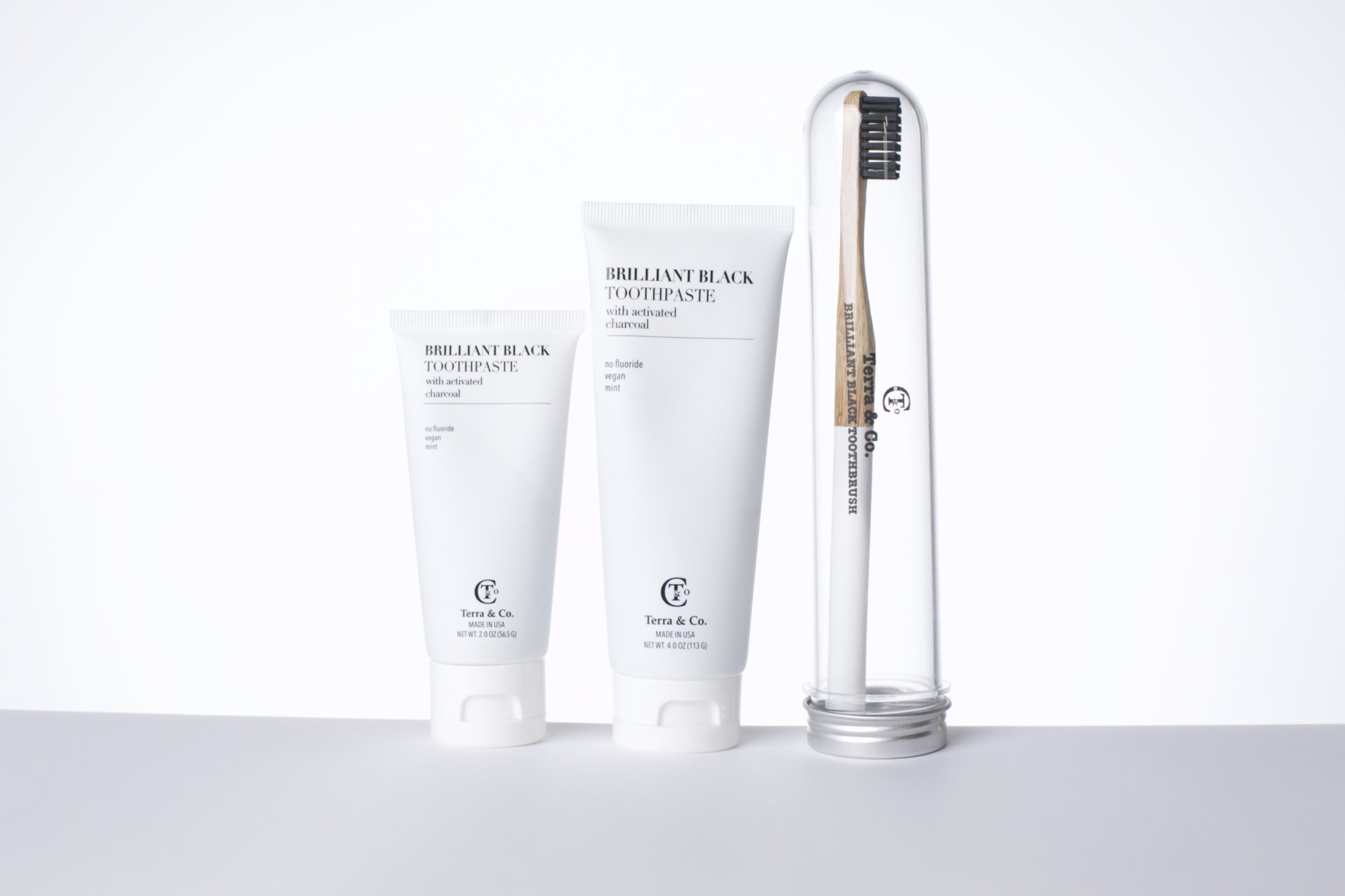 ______________
What's your Rêve for Terra & Co.?
______________

Amra and I are working on creating new products every day. It is important for us to create the best possible quality, with elegant packaging all while being environmentally safe. Our goal is to create a platform that will help and empower other women through providing personal products in the shelters and also hosting workshops on how to turn your passion into a career. 
______________
What's next for you sisters?
______________

Building an empire while helping to improve our planet!