Paris has been a source of inspiration for artists of every century and place: it is the city of fashion, beauty and tradition handed down with great passion. In Paris nothing is old, it is ancient. In Paris nothing ever goes out of fashion, not even the artisan techniques of the 18th century, which are the heart of some contemporary artists who, through the knowledge of the past, want to reach the modern public: it is the case, for example, of Julie Stordiau, Vincent Farelly and Jean-Baptiste Martin who, with their brand Antoinette Poisson, create wallpapers following the tradition of the 18th century.
Enchanted by their atelier in Paris and by the work necessary to obtain such pieces of art, we were curious to ask them how the brand was born, what are the inspirations and methods of the artistic tradition of the "Dominoterie" and how they met Alessandro Michele, Gucci's creative director, with whom they collaborated for the 2019 Resort collection presented in Arles.
Are you ready to take a dip into the interior design of the 18th century?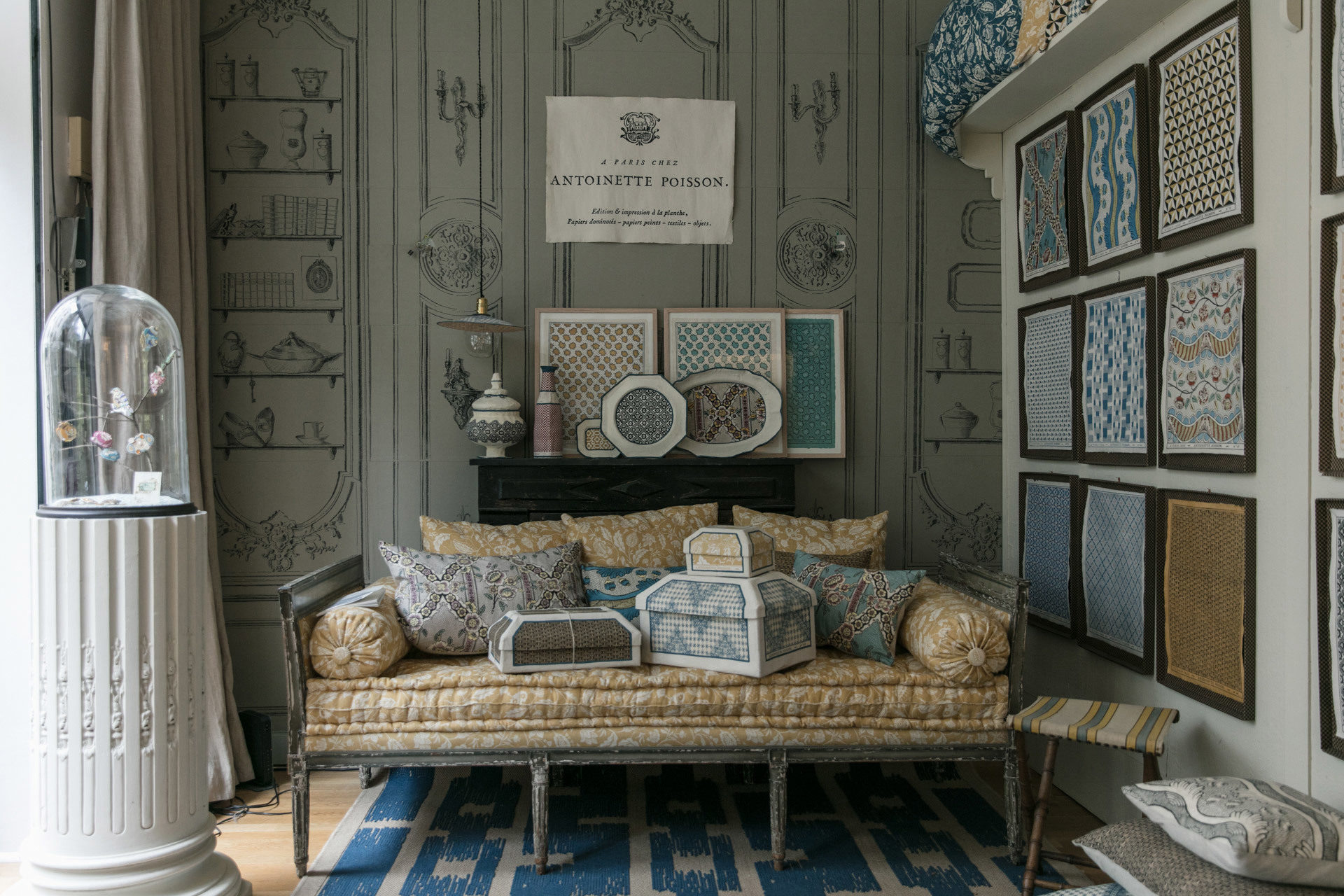 How did the idea for Antoinette come to life?
_____
We used to work together on wallpaper conservation projects: one of them concerned a domino wallpaper. As the paper was too damaged, we propose the reconstruction of it. We did not find any craftsman who could remake it, so we decided to make it ourselves. Once the paper lined on the wall, the effect of all these sheets of paper together was really beautiful and we decided to use this blocked print sheet of paper for the nowadays decorations.
Why the choice to call it after Jeanne Antoinette Poisson, better known as Marquise de Pompadour? 
_____
The Marquise de Pompadour was a mistress of the arts, she loved interior design. She was living during the same period of the domino paper, the 18th century.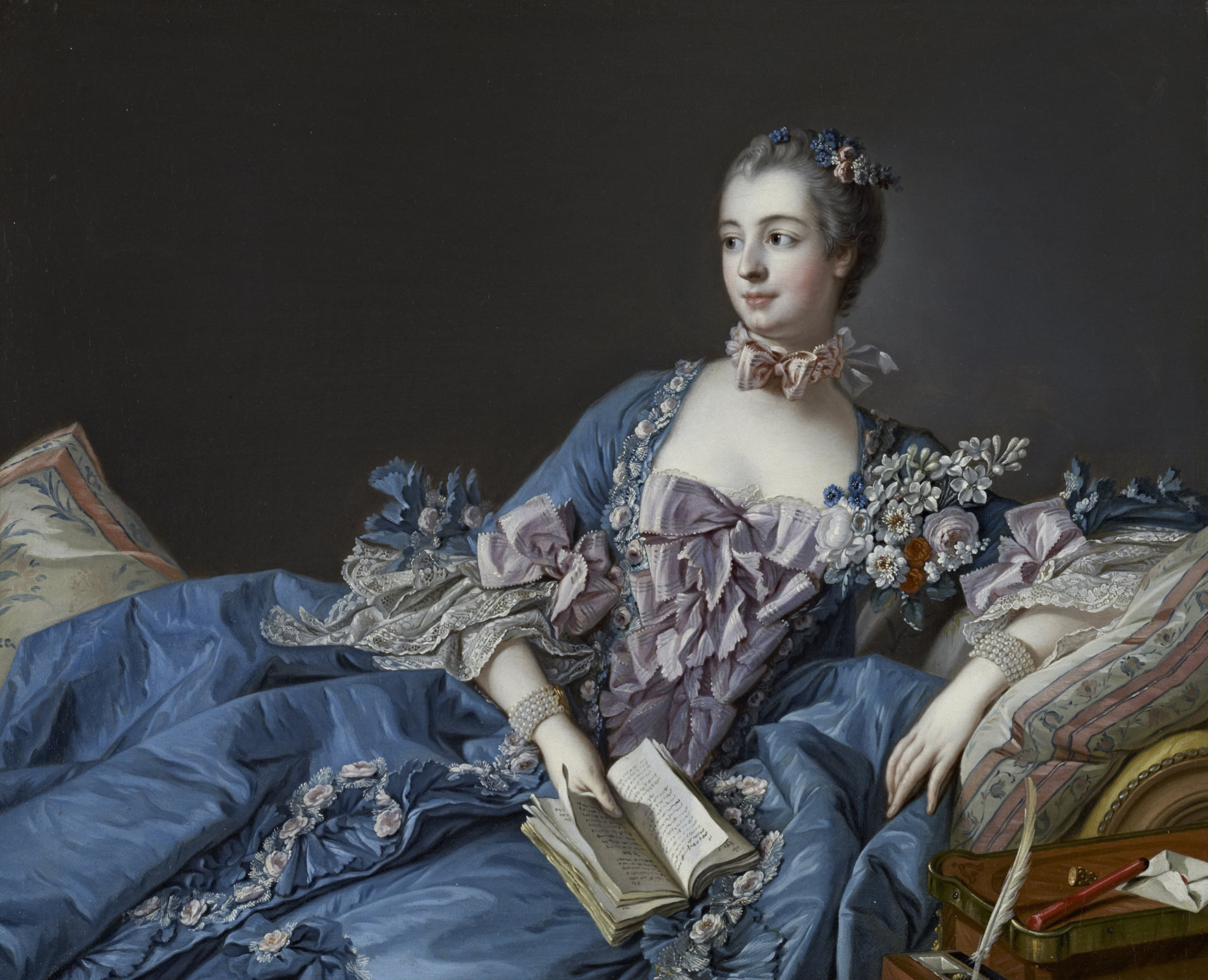 "The Marquise de Pompadour was a mistress of the arts, she loved interior design."
What's the main purpose of this project that pays homage to "La dominoterie," an artistic tradition of the 18th century?
_____
The creative part was missing from our paper conservation work. With Antoinette Poisson we mixed all our passions: old techniques, creation,  and interior design. But most importantly, it is part of an old French tradition.
How can the art of making domino wallpapers be included and interpreted in interior design nowadays?
_____
The domino paper can be used as in the 18th century to cover walls and also to cover furniture as drawers, or as background for a showcase. We use a very particular paper that is made by a paper mill in France following the tradition of the 18th century. The material is unique. As each sheet is totally handmade, a domino paper sheet can be framed as a work of art: it gives a very sensitive and poetic touch to the decoration.
What's creativity for you?
_____
Not following the trends but creating it. 
Where do you find inspiration for your work?
_____
We love antiques and flea markets. We collect a lot of different objects. We also find inspiration in architecture, paintings, and fashion.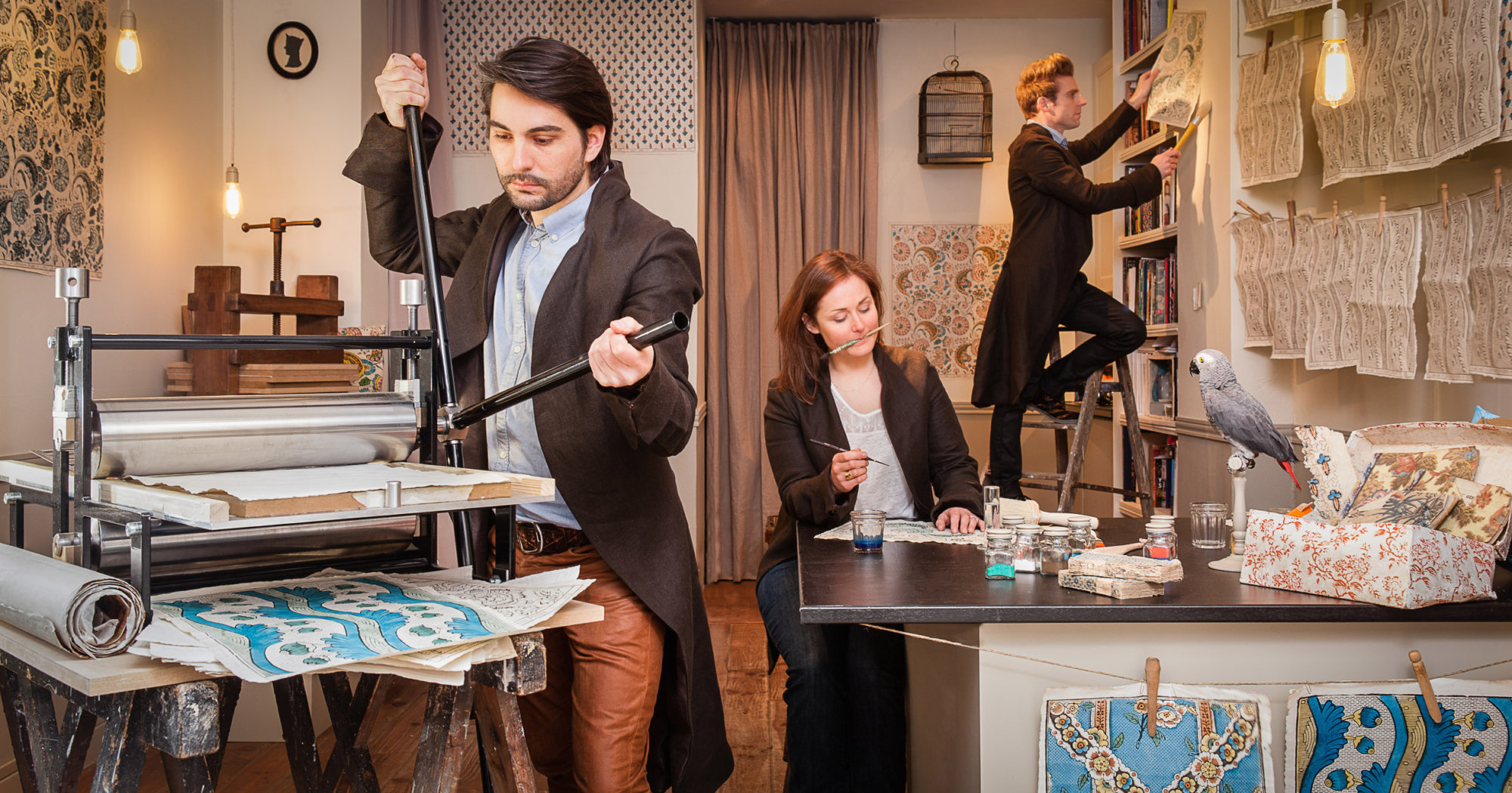 "As each sheet is totally handmade, a domino paper sheet can be framed as a work of art: it gives a very sensitive and poetic touch to the decoration."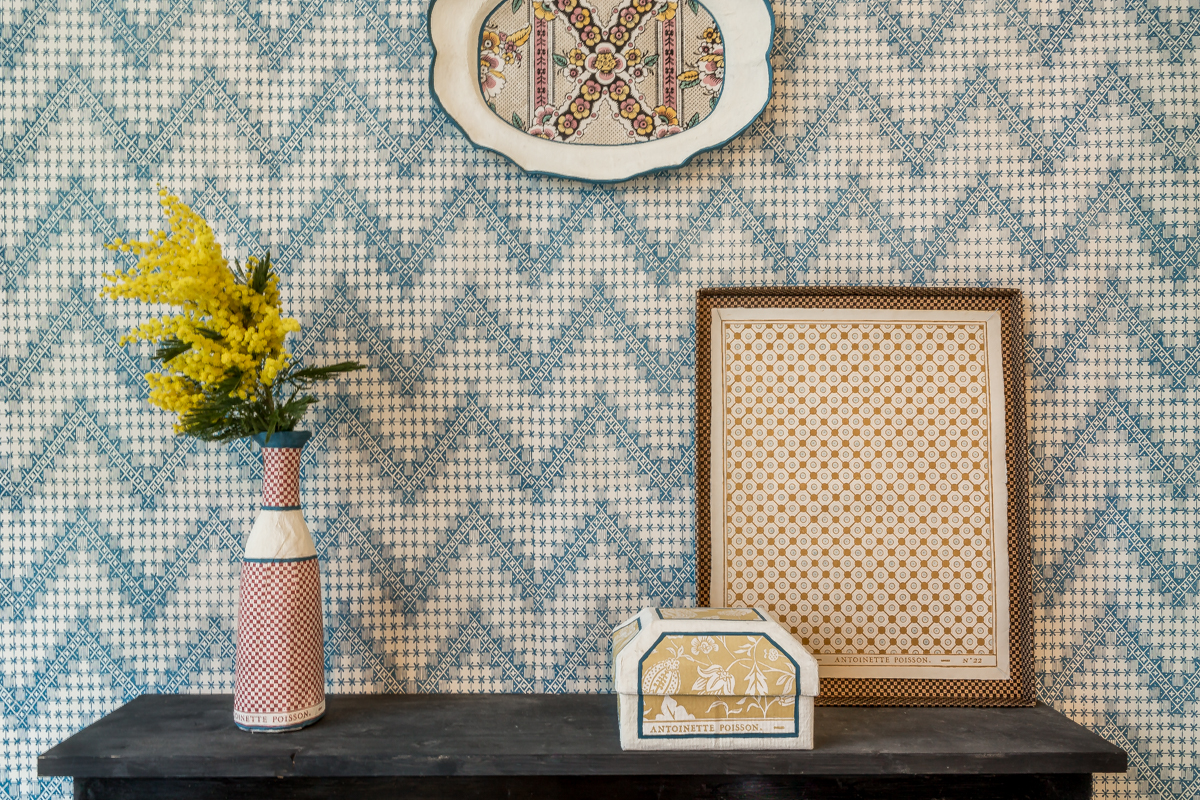 Your collaboration with Gucci for the Resort 2019 collection is simply stunning. How did you get in contact with Alessandro Michele and how your two creative visions met in order to create this collection?
_____
Alessandro Michele discovered our creations at John Derian's shop in New York (our very first reseller) and contacted us to work on the Cruise 2019 Collection presented in Arles. Our patterns were used for various pieces and even for the painted floor of the Gucci flagship in Soho.
Speaking of it, what is your favorite piece from the Gucci Resort 2019 collection? 
_____
We love all of them, but the pieces with embroideries are stunning, especially the green-blue velvet coat.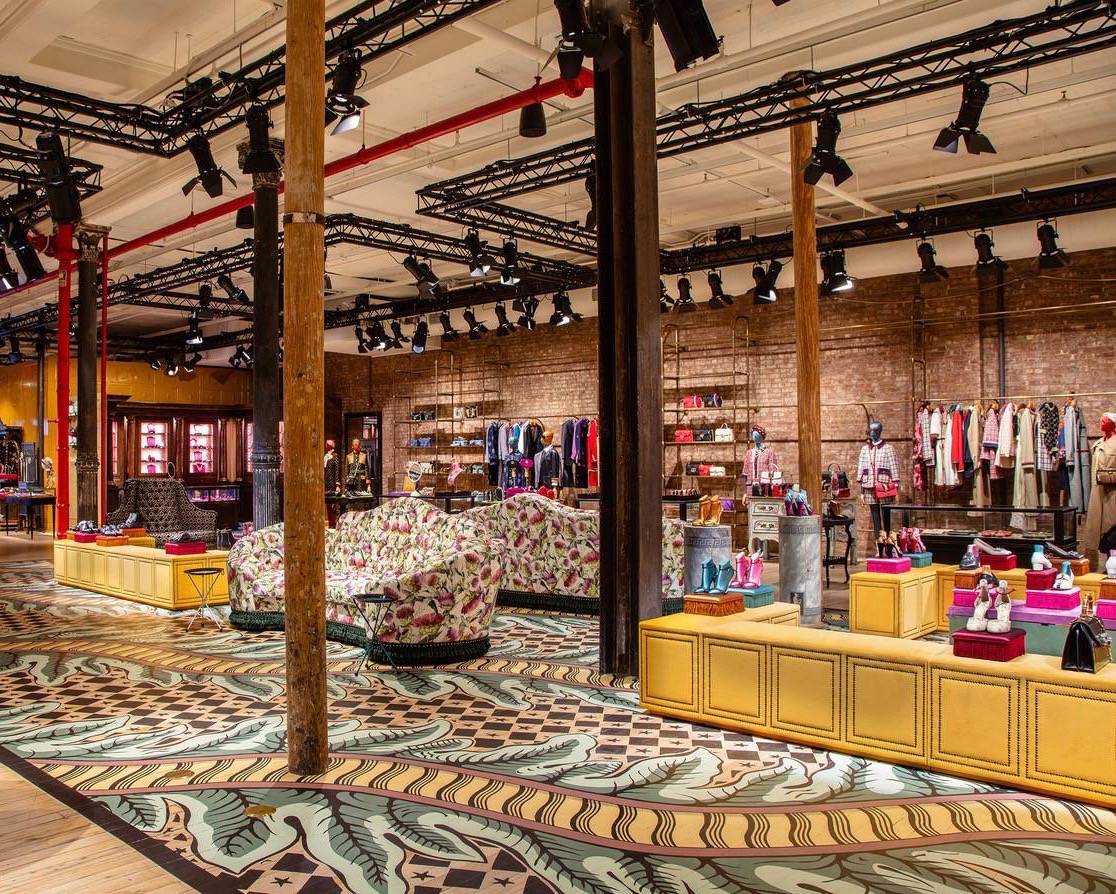 You have done many collaborations over the years with brands: was there a project that was particularly exciting for you?
_____
Each project is special, but the Gucci collaboration was one of the most exciting ones. We would love to collaborate again with Alessandro Michele.
 

Can you tell us about the craziest project you have worked on?
_____
We have just finished the shop of La cour de Marbre at the Versailles palace. This project was in collaboration with Supercraft Studio. It was so crazy to imagine the spaces, to design the furniture, the wallpapers and to present our own creation for sale. The Chateau de Versailles is so unique.
What is the message you hope to share through Antoinette Poisson?
_____
We are proud to say that it is still possible to make handmade products in France, in Paris and to spread it worldwide.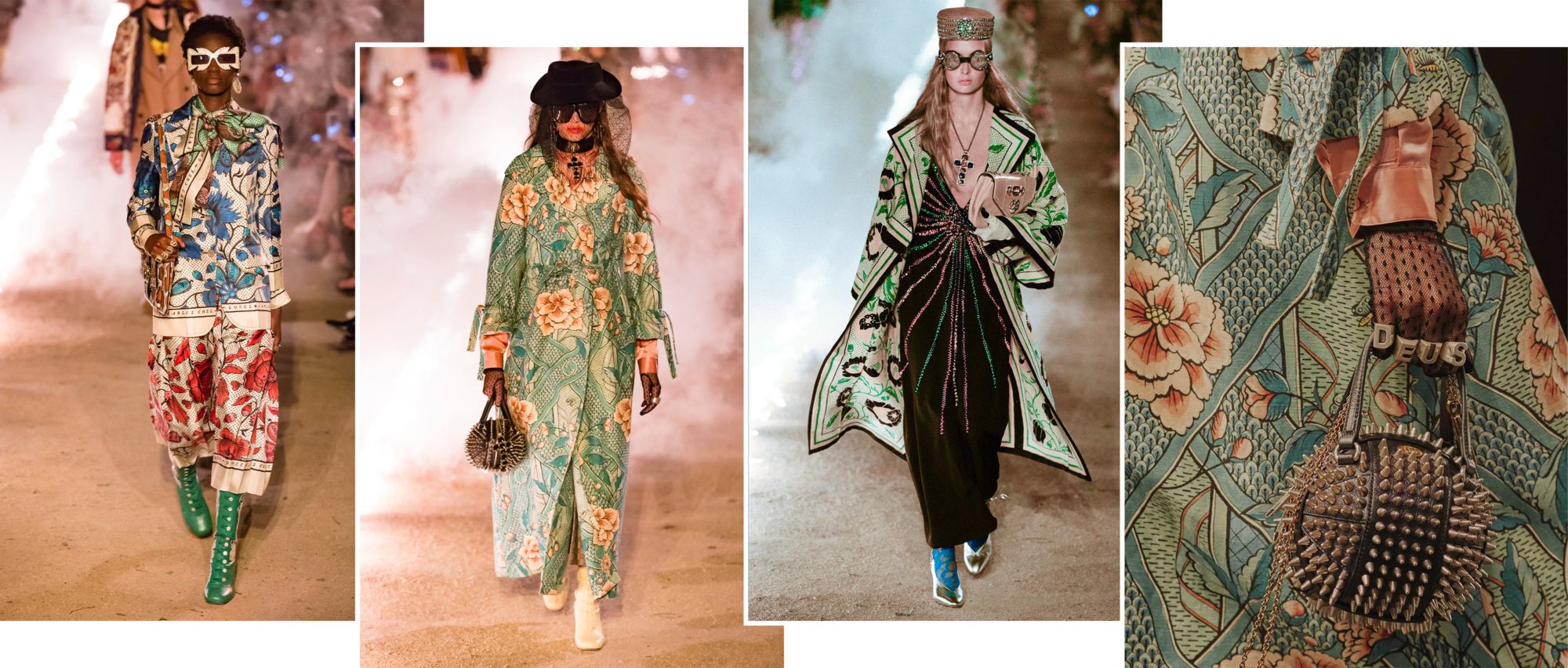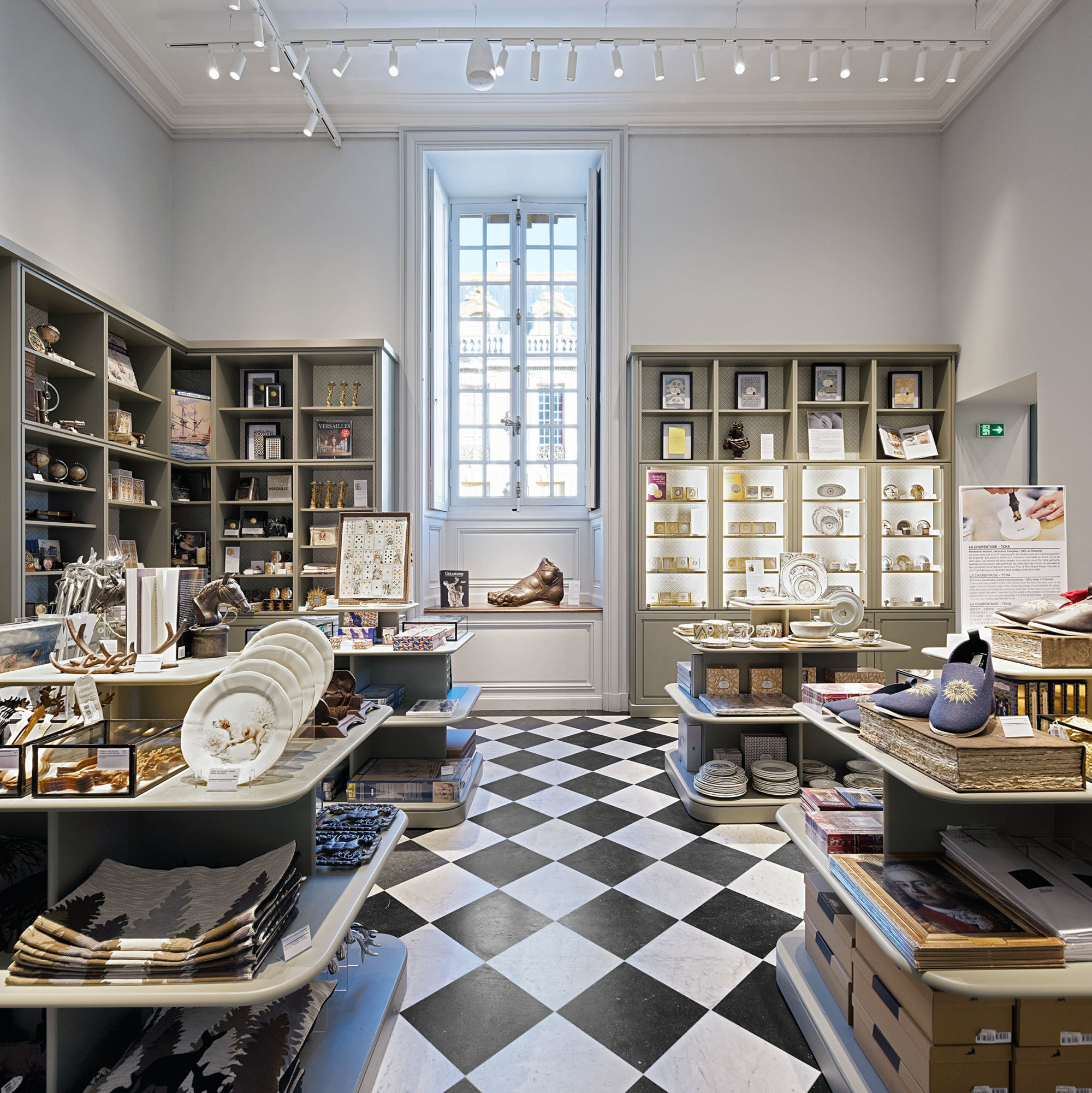 "Each project is special."
Paris has inspired artists over centuries in many ways: how does the city inspire you instead?
_____
Paris is a very old city with great architectures, a lot of exhibitions and museums that we visit regularly. But we also stay tuned to the novelty and a lot of new things are emerging in Paris. It is a crazy city. We enjoy spending our weekends in the calm of nature, in the countryside. It is very inspiring too…
A person, both from the past or present, that you would love to decorate the rooms for.
_____
Catherine Deneuve 😉
Do you have an icon from the past that inspires you?
_____
Madeleine Castaing.
What's one of your favorite graphics until now and what's the process behind it?
_____
It is the n°1 Guirlandes de Fleurs. It was inspired by an 18th-century design, we have it in our antique collection. The outline is blocked print and the other 4 colors are hand-painted with a  stencil. A very strong but classic design.
What's your Rêve for Antoinette Poisson?
_____
We recently made a trip to Kyoto to do a workshop with Kamisoe, a Japanese artist. It was so enriching and we wish to continue to share our technique with other artists abroad and to be able to travel more often.