Have you seen "Ratched" yet? It is one of our favorite TV series recently released by Netflix, telling the story of an iconic literary and cinematic character, that of Nurse Ratched from "One Flew Over the Cuckoo's Nest." It talks about pain, injustices, revenge, vulnerability, and love.
To give us an insight into the TV series and her experience on set was actress Annie Starke, who plays Lily, a "brave as hell" girl who's being treated at Lucia State for her lesbianism, a character that fights for justice to live her love with freedom, despite the risks of that choice. 
Besides that, she told us about the importance of appreciating who you are, a "bloody" epic-fail, her love for food, and, especially, for carbs!
What's your first memory of cinema?
Movies were a constant presence in our household growing up, especially the classics and of course, Disney. I have a very clear memory of the first time I saw "To Kill a Mockingbird" as a kid, and frankly it hasn't let me go since.
What made you say yes to "Ratched"?
Oh my goodness… it was very easy to say YES to "Ratched"… I mean, to work with Ryan Murphy AND Sarah Paulson… come on! I've also been a huge fan of the "One Who Flew Over the Cuckoo's Nest" book and movie, so to be a part of the beginning of Nurse Ratched was an opportunity I just couldn't pass up.
"It was very easy to say YES to 'Ratched'."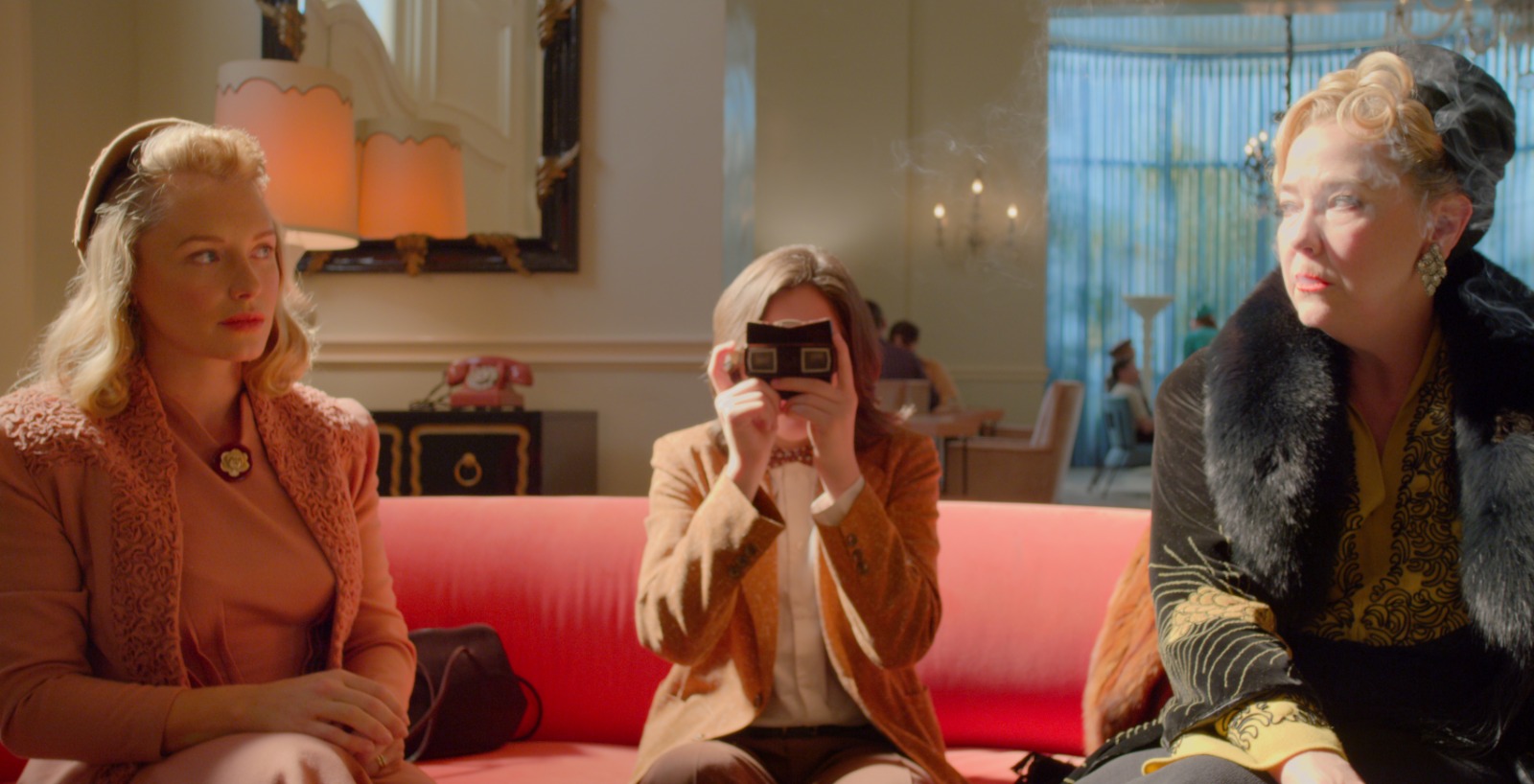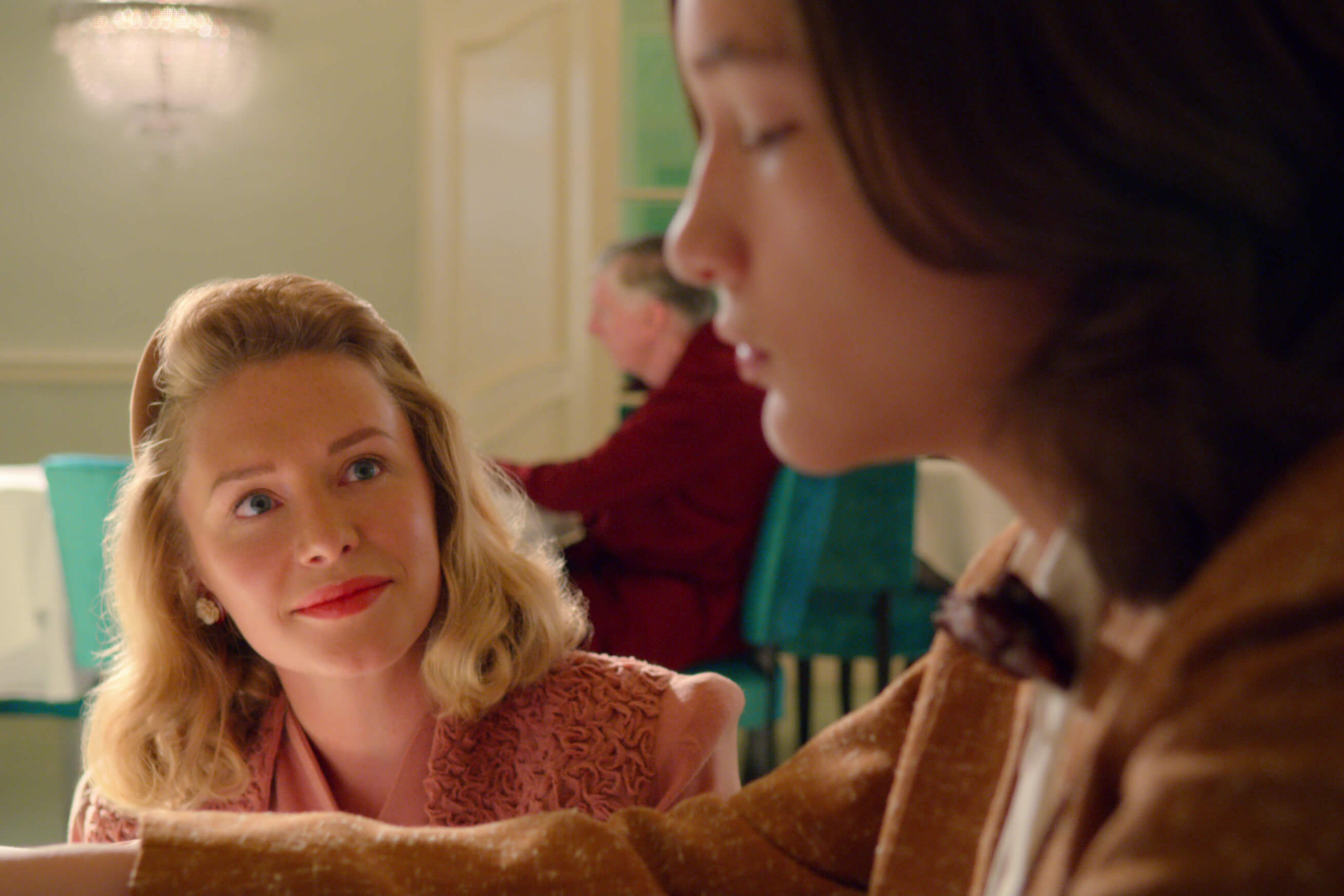 How did you connect with your character Lily? And how would you describe her in one word?
 Some of my most beloved family members and friends are members of the LGBTQ+ community, so I put a ton of pressure on myself to do Lily Cartwright justice. Her experience on the show is a horrific snapshot of how gay people – and many people of "difference" actually – were treated not so long ago. The medical world was basically used as a weapon against those that society deemed "unworthy," and unfortunately there are still remnants of that with the practice of "gay conversion therapy." Lily is a bit of an unsung hero I think… she knows the love she feels is real and worth fighting for, despite the violence and people constantly telling her that she's mentally ill. She's brave as hell, simple as that.
How did you work with Sarah Paulson on the interactions of your characters?
Working with Sarah was amazing, and I actually have her to thank for getting me involved in the show in the first place. She reached out after "The Wife" and coincidentally, I had recently auditioned for another role on the show, so the universe was working somehow! I'm forever grateful for her gumption and leadership on set, and I think she gives an unbelievable performance as Nurse Ratched. We're all just so lucky to have her, am I right?
The series tells the origin story of one of the most famous characters on the screen, what was it like on set?
The set was electrifying, especially since Ryan Murphy surrounds himself with titans in every facet of production. Everything – from the set to the costumes to the infamous tub – was so incredibly on point, and we couldn't help but feel like we were creating something very, very special.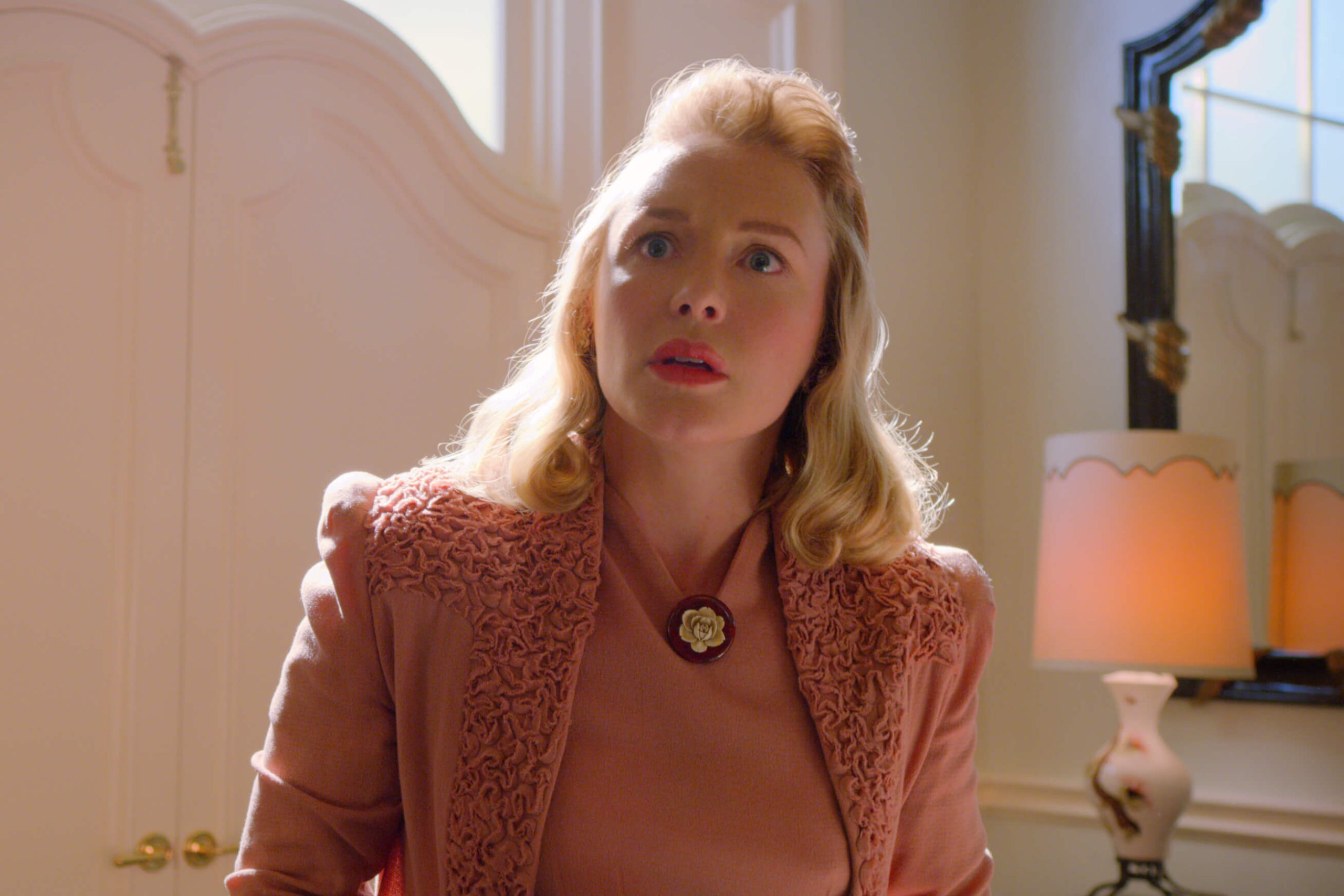 "

Lily is a bit of an unsung hero I think… she knows the love she feels is real and worth fighting for, despite the violence and people constantly telling her that she's mentally ill."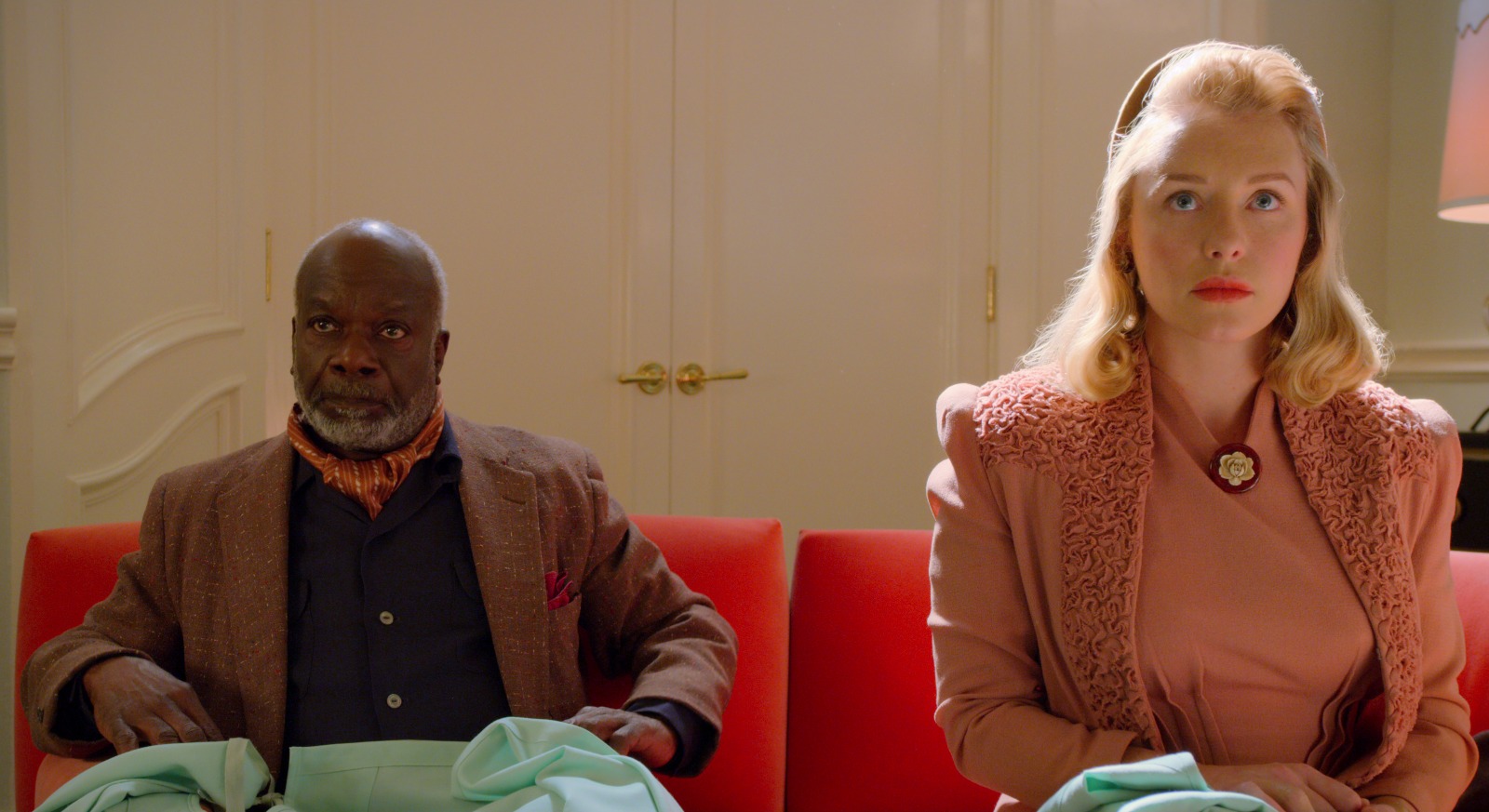 When do you feel the freest to express yourself?
My husband and I spend a lot of time outdoors – we love to camp – so I always feel my best when I'm in the middle of nowhere, surrounded by nature and people I love.
What does "feeling comfortable in your skin" mean to you?
I think the ability to look at yourself in the mirror and appreciate everything you are – imperfections and all – is a very beautiful thing, and it's something that we all struggle with, myself included. I think cutting yourself some slack and taking the time to check in on your mental health is so important… and it'll help you on your journey to love yourself.
What's the last thing you discovered about yourself?
I discovered that I don't enjoy sourdough baking… too complicated.
An epic fail on the job?
Years ago I was on an off-Broadway show and I fell on my way to the theatre and scraped up my knee something fierce. Unfortunately, I wore a dress on the show that showed my legs, so the audience got a face full of the bloody knee throughout the whole performance. Oops.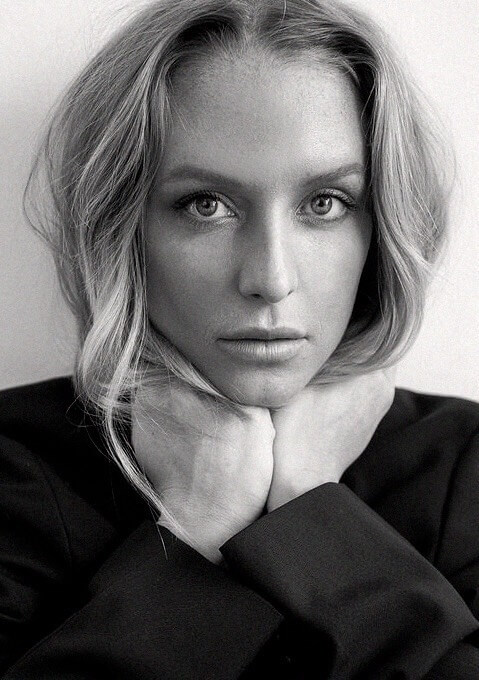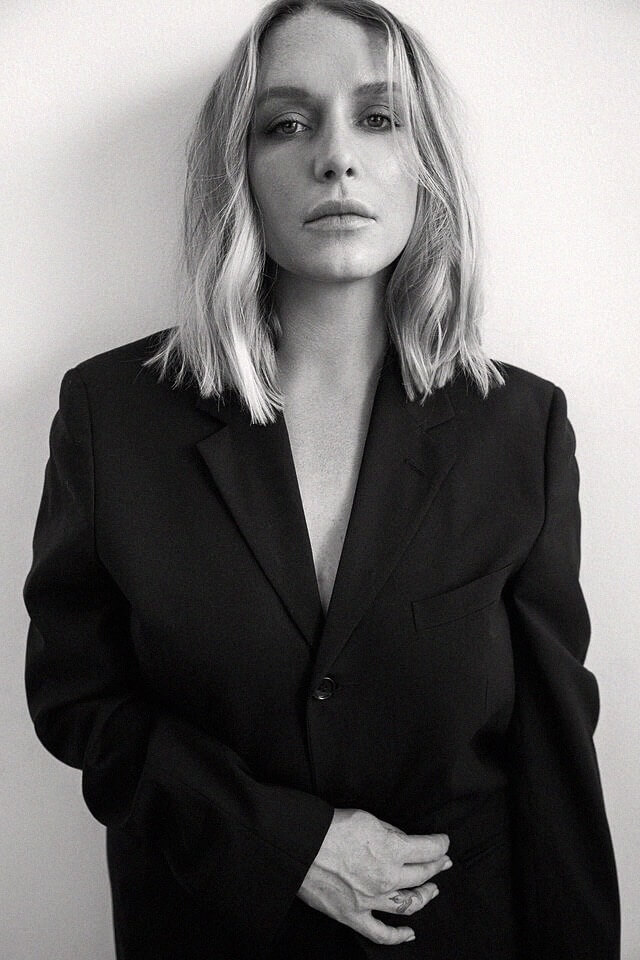 Your guilty pleasure?
Food. Carbs. I love to cook.
What's your must-have on set?
I always bring my own food and fridge items, so some good snacks and drinks are a must. Also a good book. And comfy slippers.
The last tv series you've binge-watched?
The new "Chef's Table BBQ." Still hungry.
What's the book on your nightstand?
"The Splendid & The Vile" by Erik Larson.
What's your happy place?
Montana.
What's next for Annie?
I hope to get back on set once this madness is over! I've also got some projects that I'd love to produce, so stay tuned…
and wear a mask!