Starring in the drama film "The Inspection", which got three nominations at 2023 Film Independent Spirit Awards (for Best Lead Performance, Best Supporting Performance and Best First Feature), inspired by director Elegance Bratton's life story, Andrew Kai had the chance to experience what it feels like to really connect with a story. A story about social rejection and discrimination against a black, gay Marine, living in a society that casts him aside.
Andrew told us about what the experience on this set has taught him: firstly, to embrace all of himself more and more, and secondly, that "magic things are made to stay whole".
Always looking forward to supporting each other in this industry and in this world because it's the only way for us to flourish.
What's your first cinema memory?
When I was about 4 years old, my father took me to see "Titanic" in theaters. When Jack (Leonardo DiCaprio) died I absolutely lost it. I started hysterically crying, screaming "He can't die, he can't die", with my dad dragging me out of the theater, totally blindsided by my reaction.
You star in the drama film "The Inspection", inspired by director Elegance Bratton's life story. The movie deals with the theme of social rejection and discrimination against a black, gay man who decides to join the Marines, but is stuck in a world that would cast him aside. What was your first reaction when you read the script and the first question you asked yourself and the director?
My initial reaction when reading the script was just to let it sit. It's heavy. I think if you try to dissect the story too quickly, you miss how the story emotionally connects with your body. One of my favorite quotes is "Some things, magic things, are meant to stay whole. If you look at their pieces, they go away" from Robert James Waller. I think it is important to not go to work on a script or your character right away when first reading it because then the story loses its "magic."
The first question I asked myself is "How can I, as Ryan Label, serve Elegance's story the best way?" But the first question I asked Elegance is to tell me everything about Ryan Label and he really encouraged me to bring myself and my inspiration to him. With that flexibility, I was able to tap into a pretty interesting, complex, loving, and tormented character.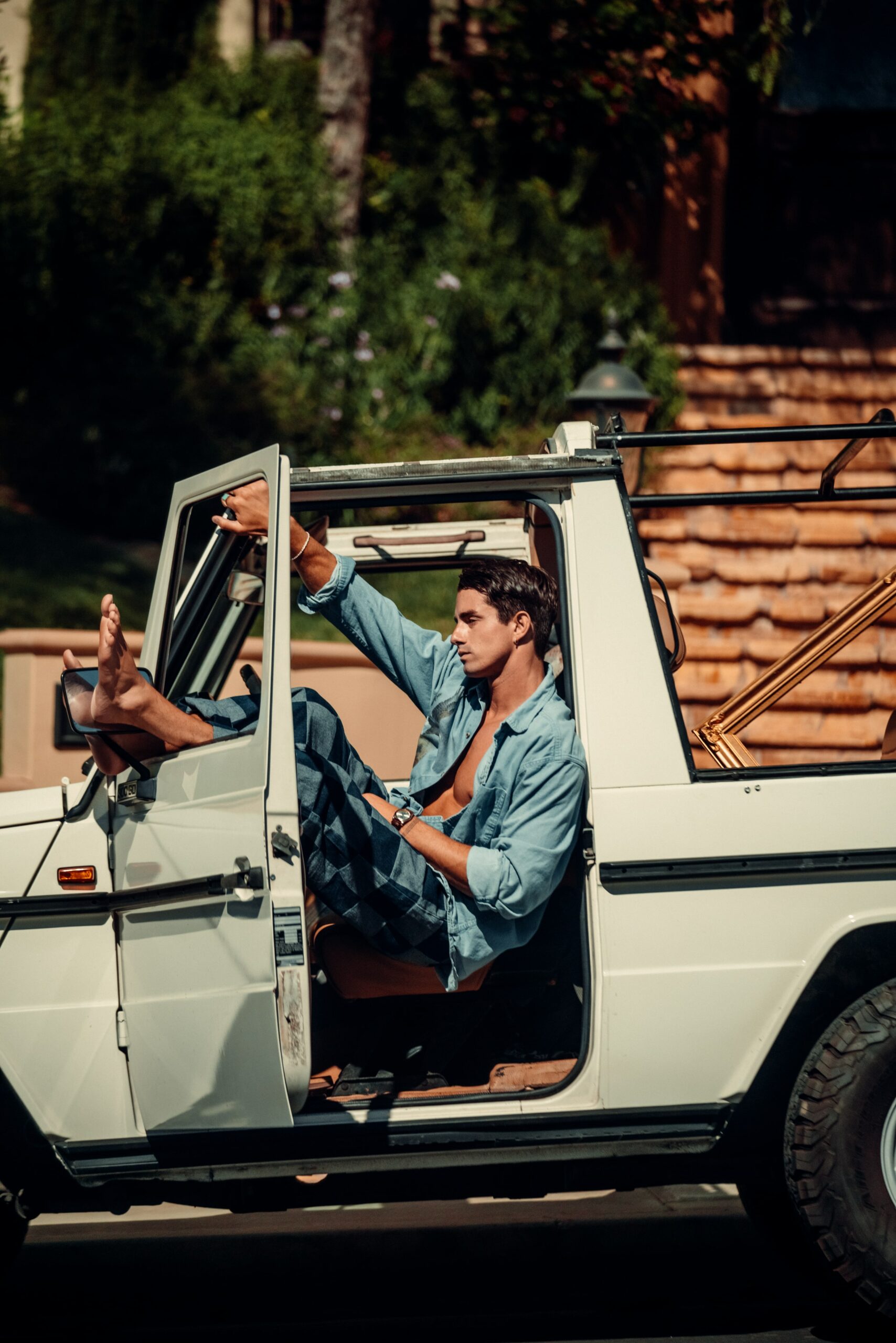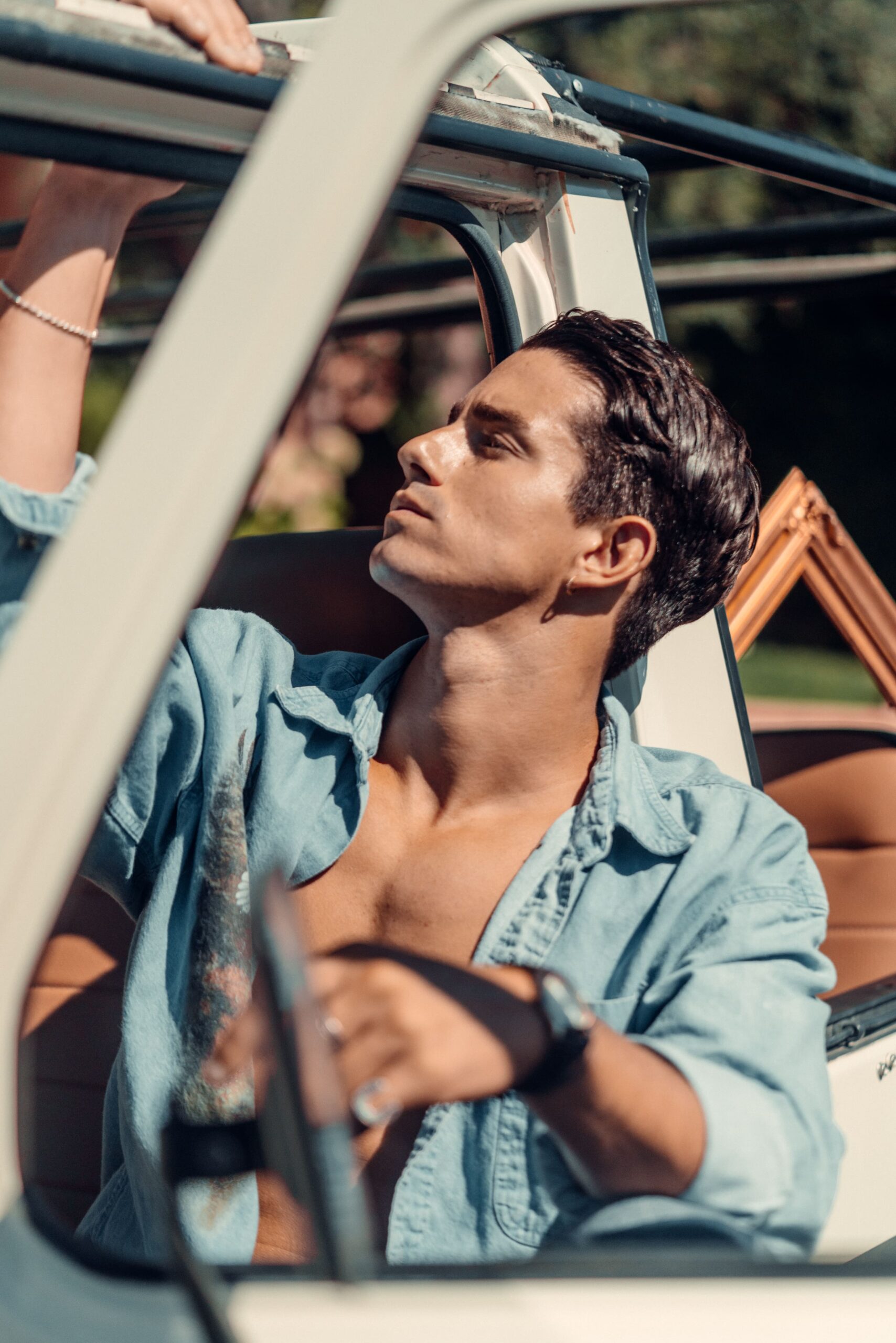 How did you approach the idea of dealing with such an important theme and delivering such a historically-relevant message through a movie? Were you more rational or emotional in your performance?
The way I approached this theme is sensitively. My cast mates and I are responsible for doing justice to Elegance's story that he not only selflessly gave us but gave to the whole world. For me, I can be logical and rational in preparing for the role, in mapping out the story, and in how it can best be told, but once I've understood that the rest is all emotional.
Can you unveil some details about your character, Label? Did you learn anything new about yourself in the process of shaping it?
Label is an incredibly tormented character. He plays the cool card but internally is battling a lot of demons. I don't know if I necessarily learned anything new about myself, but more so rediscovered some uncomfortable feelings and thoughts I've had in the past. But I suppose through revisiting those feelings I learned to love myself even more in the process, so that was a beautiful outcome.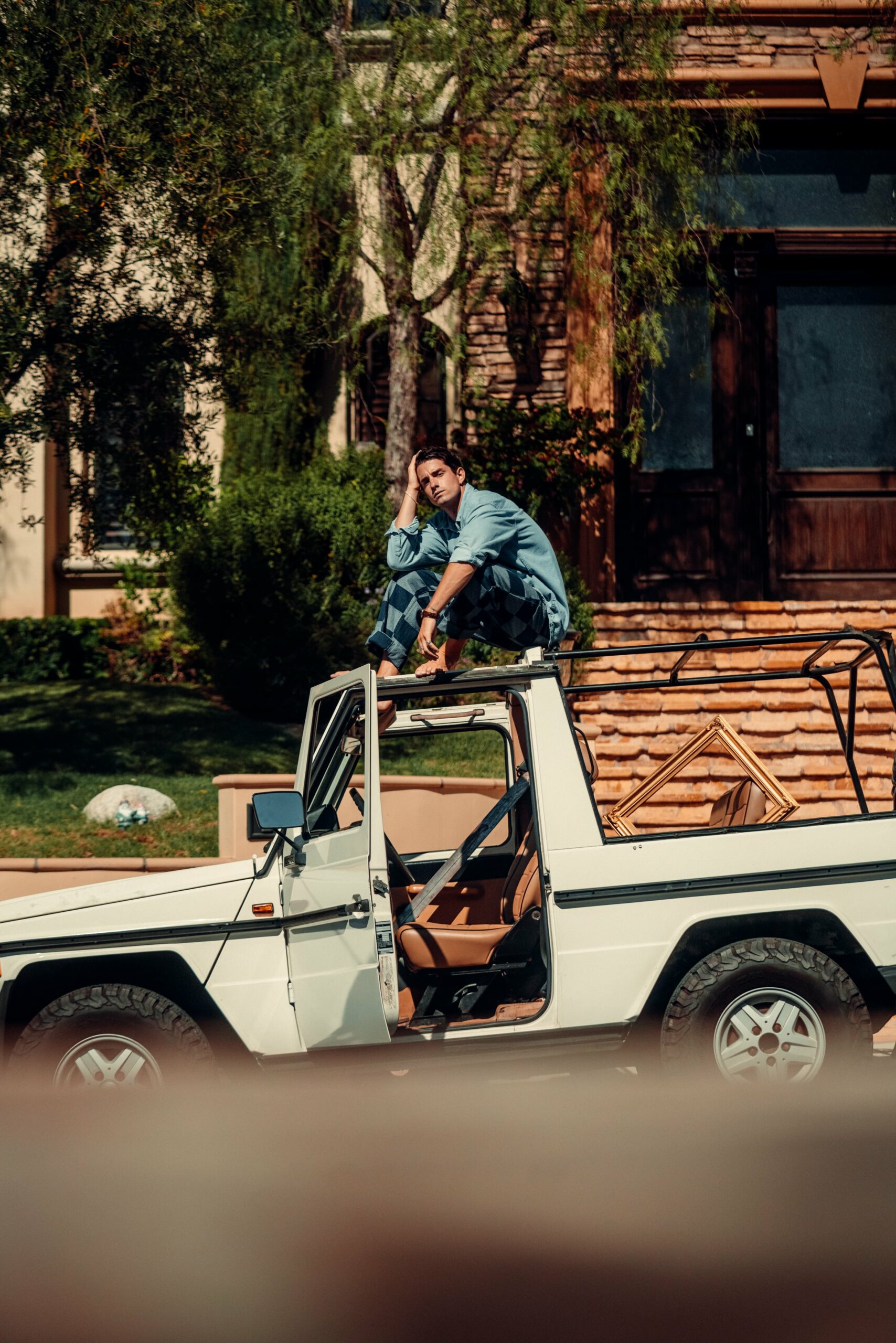 "…through revisiting those feelings I learned to love myself even more in the process…"
"The Inspection" is a movie about camaraderie, strength, community, and a life-changing sense of belonging. In what way can you relate to these feelings? How is a "sense of belonging" important for you both in your life and at work?
Sports was a huge part of my life growing up. As someone who has been part of a team, I know that when one person is down for any reason the entire unit struggles. In a team, in a community, and on this Earth, we need to support each other so that we can flourish. The times when I have felt most alone in my life are when I didn't know how I fit in the world. I didn't know where I belonged or even where I was welcome. As someone who has experienced that feeling, whenever I see someone that is struggling to find their place or how they fit in this weird little puzzle of life, I always make an effort to reach out a hand.
In my experience, simple gestures of encouragement can make a huge difference for someone, sometimes life-changing.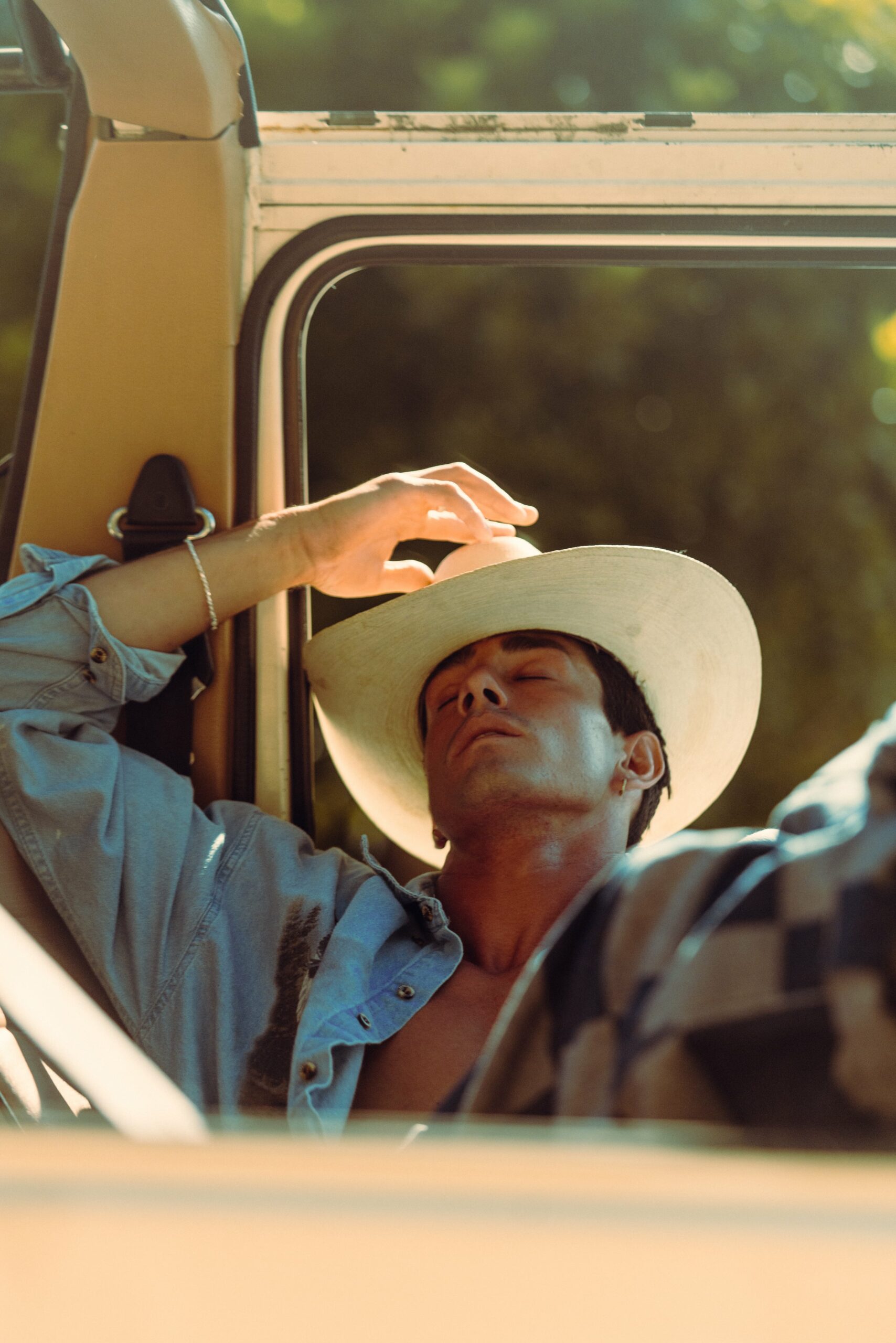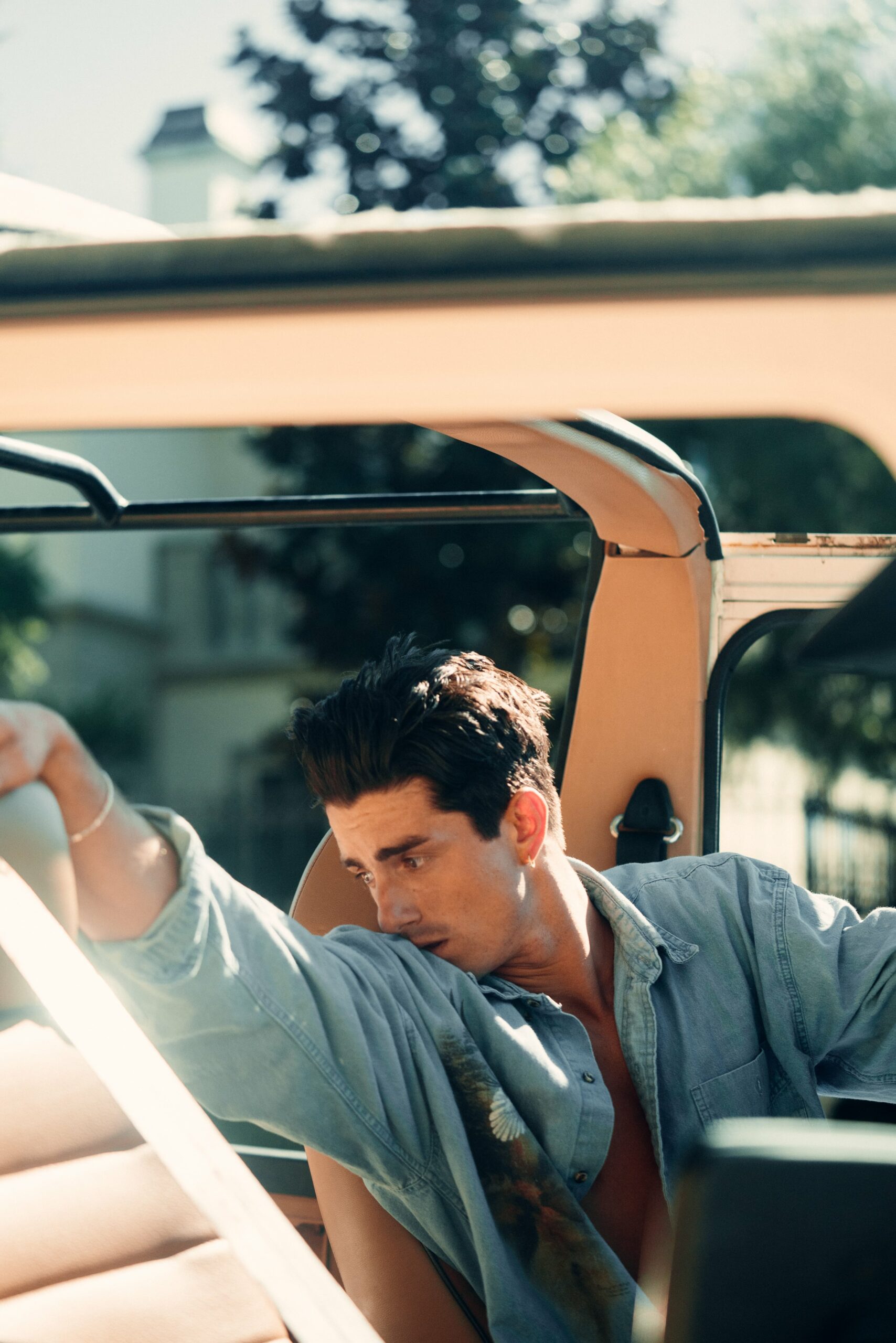 "The Inspection" had its world premiere at this year's Toronto Film Festival, subsequently finishing out the New York Film Festival as its closing night selection. What experience do you have with film festivals, both as a fan and an entertainment industry member?
I am a huge cinephile. So, people who attend film festivals are my people. I couldn't be more grateful to have had the film at such iconic film festivals. I felt so much support from the audience and being able to connect with the audience during interview panels or if someone comes up to me after the screening is such a gift. I've dedicated my life to acting and telling stories and film festivals are dedicated to making sure those stories are seen and felt, so film festivals and I are tight, to say the least.
How would you describe "The Inspection" in one word?  
LOVE.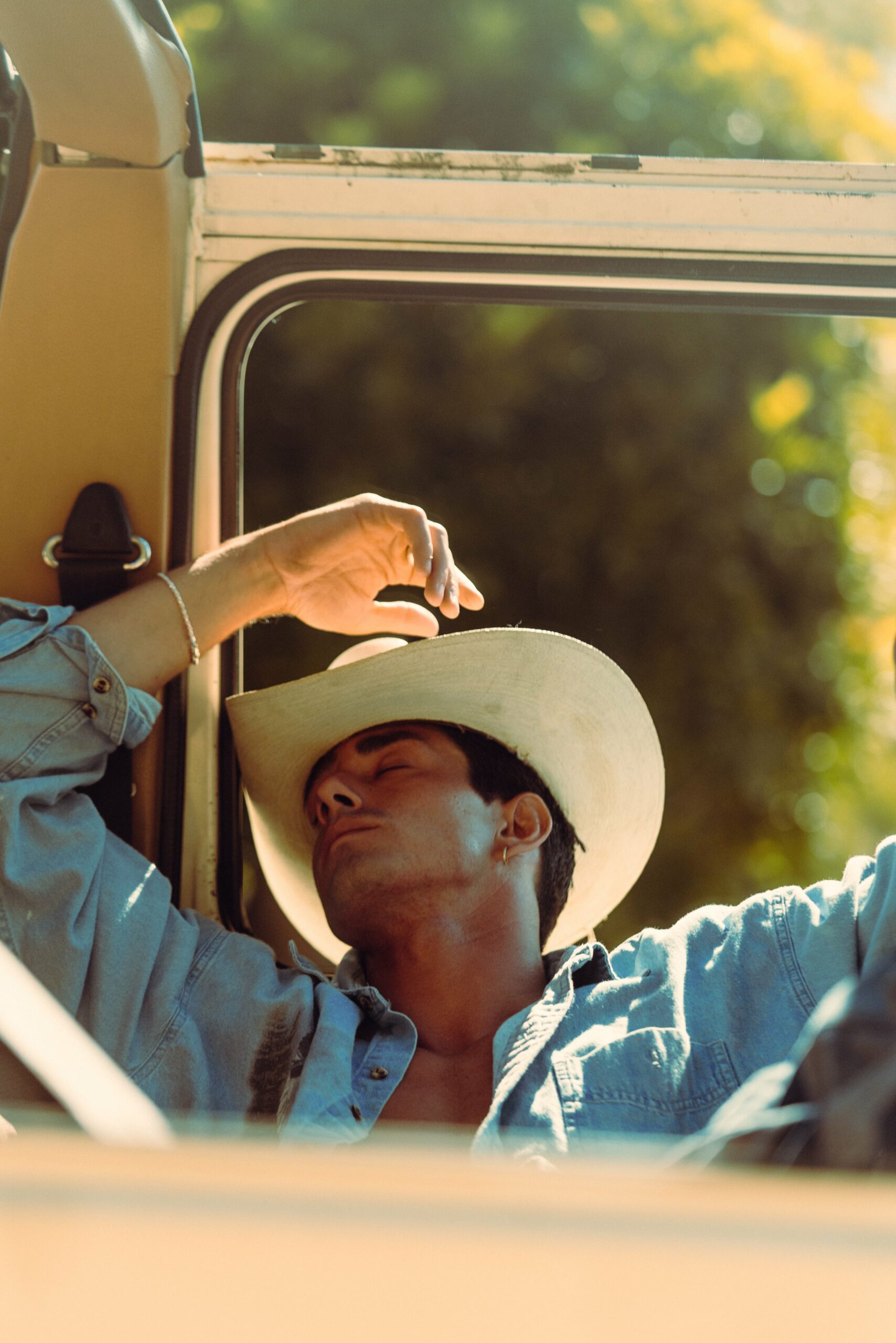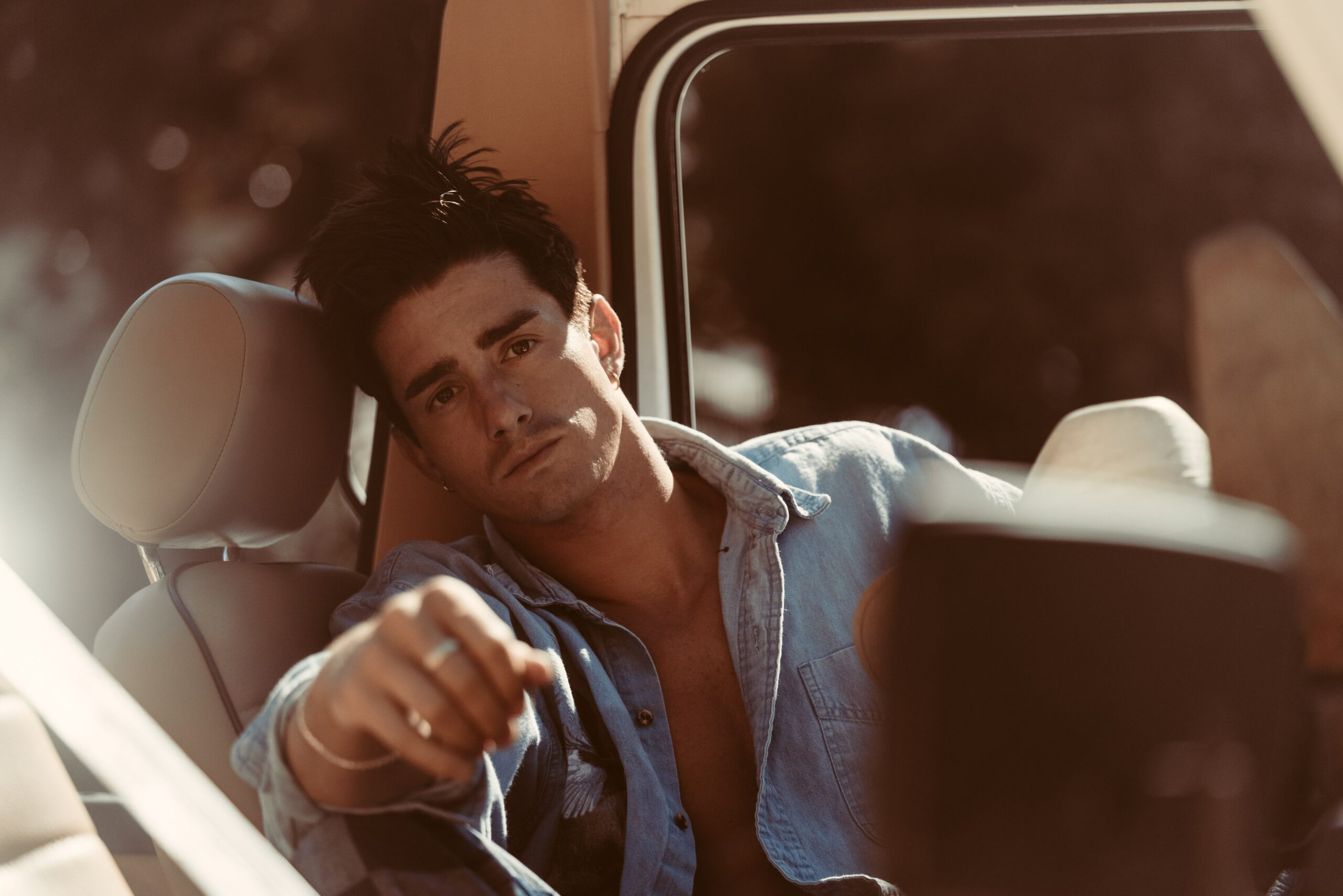 What makes you say yes to a project, in general?
I would say generally if the project is something I haven't quite experienced already and I relate to the character, then I'd be happy to say yes. But that's a tough question because there are so many factors when choosing your next role or project.
What is your favorite genre to play and your favorite one to watch?
Right now, my favorite genre to play is romance/drama because I am currently wildly in love with someone, and those feelings are so electric in my body right now and I just want to share them with the world. My favorite genre to watch is thriller/crime. Luckily the next project I'm set to shoot incorporates both of those genres, so that worked out.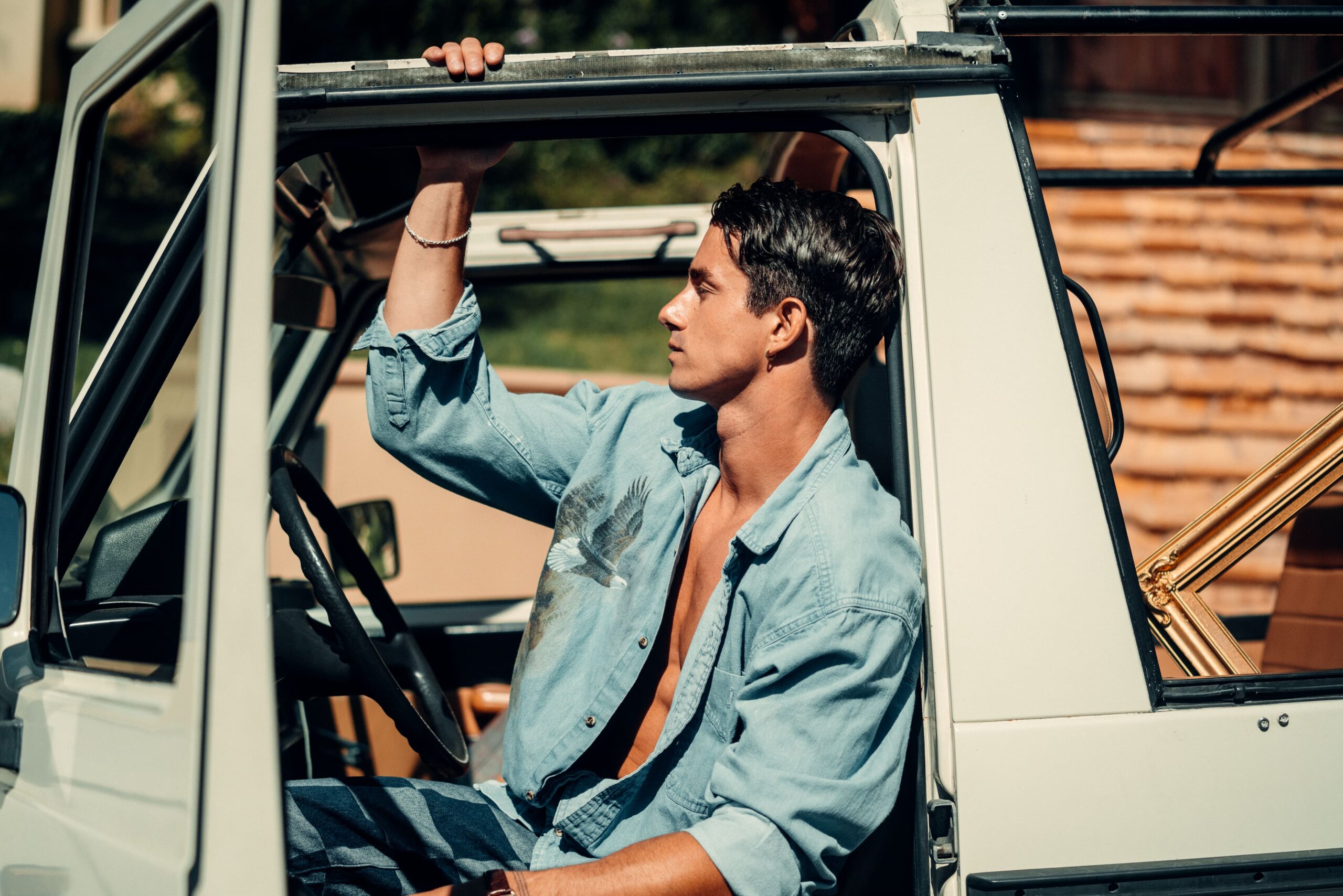 An epic fail on set?
We shot the film in Mississippi in August. So, it was extremely hot and every day we had passing thunderstorms that we were constantly working around. One of my favorite scenes includes a physical altercation between mine and another character. About halfway into filming the scene, this blaring lightning alarm goes off and we had to stop filming and unfortunately never fully shot the whole thing. What we did shoot still made it to the film and looks amazing, I just wish we had more time to really work that scene. I suppose you can't fight mother nature.
Your must-have on set?
My must-have on set is music. Before any scene, I play songs that get me into that headspace. I have full playlists made for "The Inspection".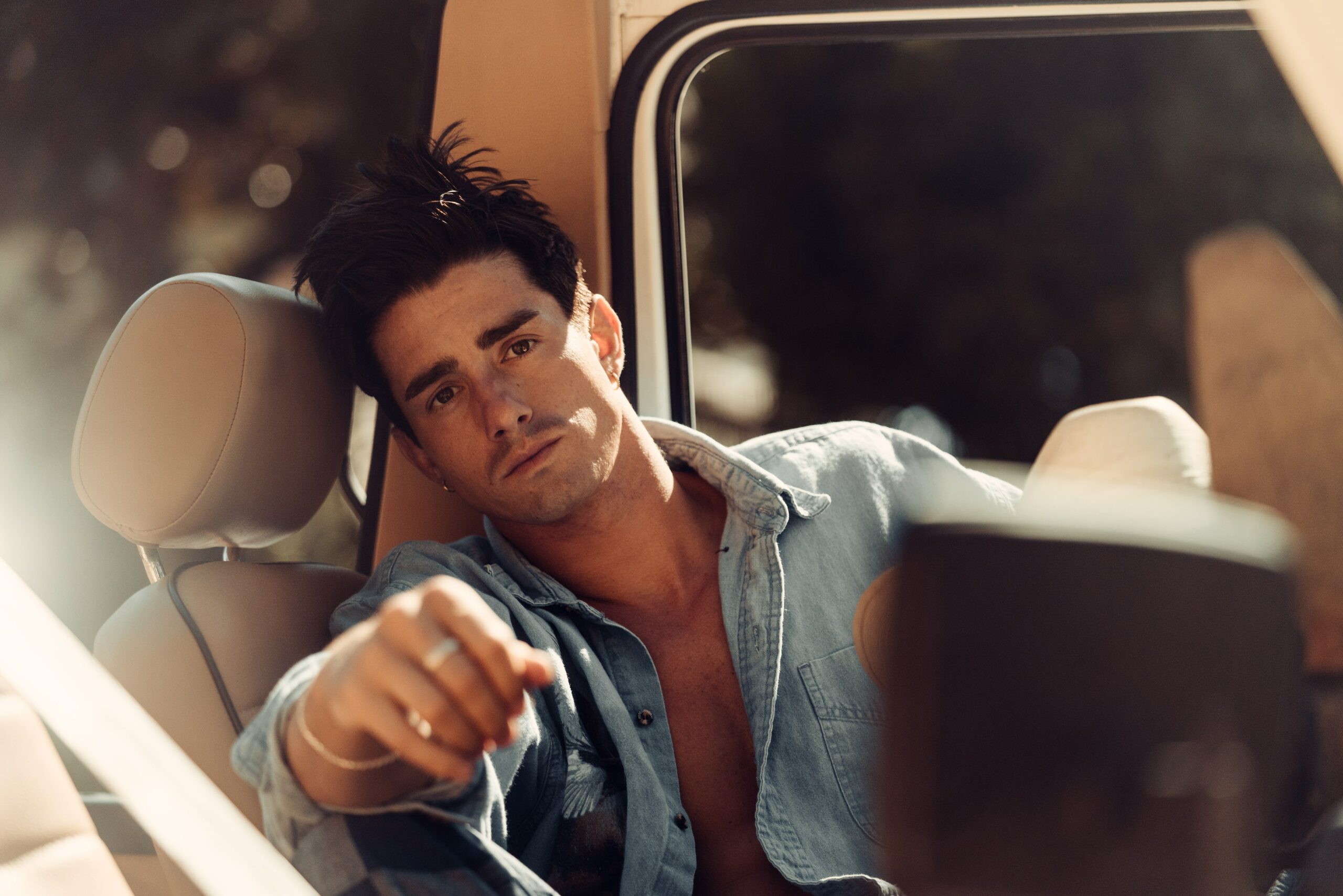 "You can't fight mother nature"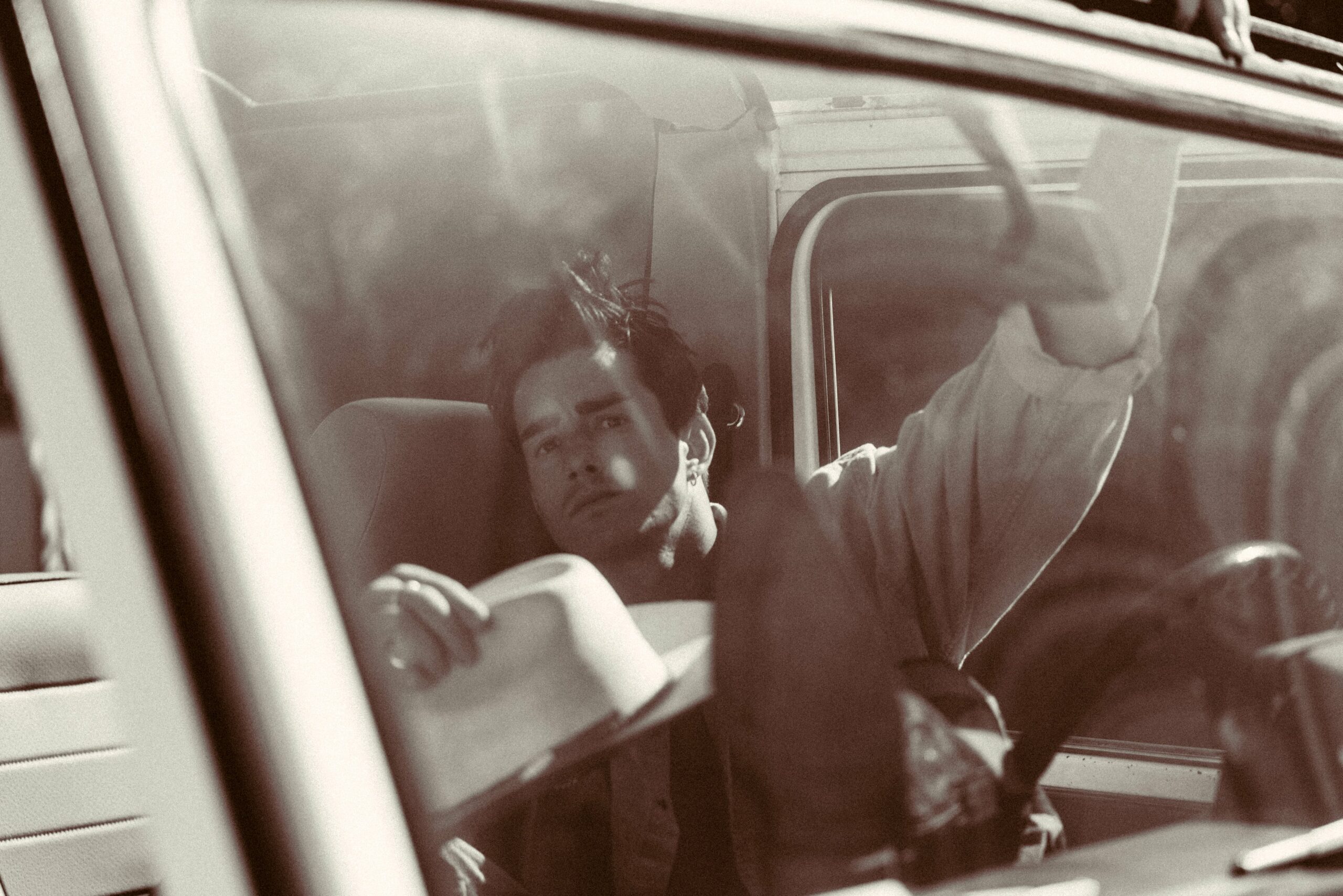 Your latest binge-watch?
My latest binge-watch is "Ted Lasso". I am the biggest Jason Sudeikis fan. It's a fantastic show.
Your most remarkable act of rebellion?
I would say choosing to enter into the arts as a career choice might be my most remarkable act of rebellion against societal standards as a whole. Especially after getting my business degree from University.
What's your biggest fear?
My biggest fear is not living up to the standard of potential that I've built up for myself in my head. I know that's not necessarily healthy but, hey, I'm working on it.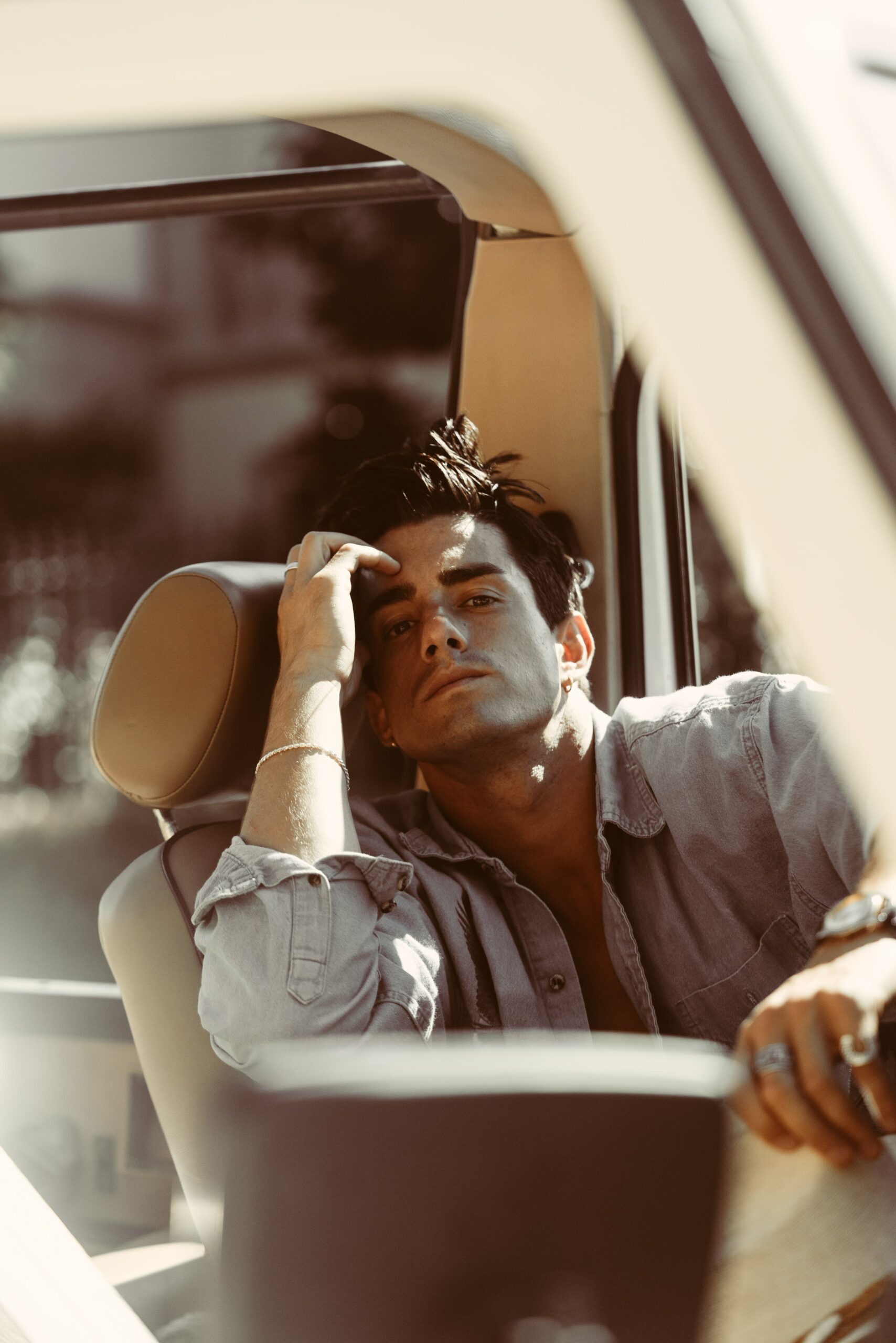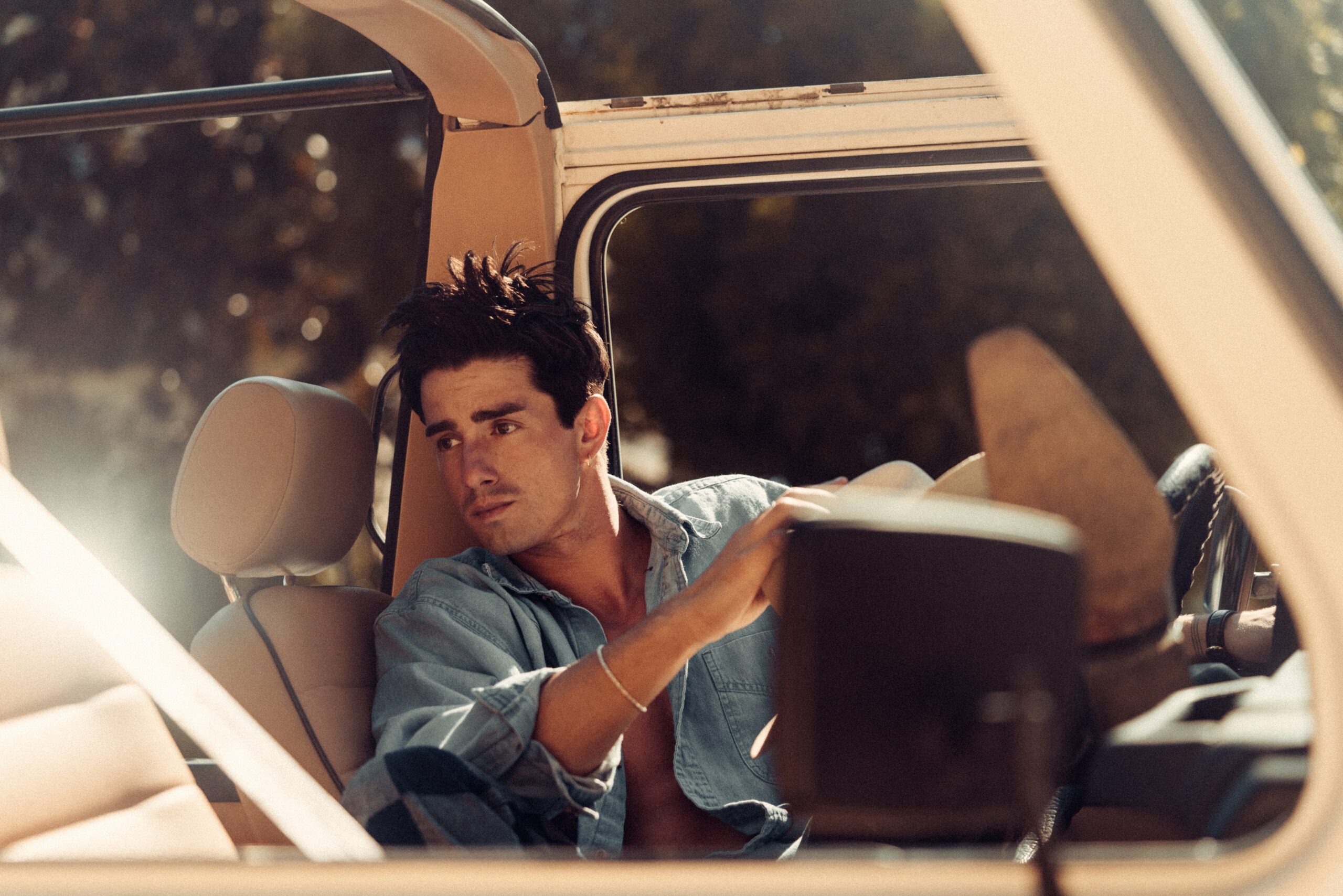 What does it mean to you to feel comfortable in your own skin?
To me being comfortable in your own skin means truly knowing yourself and what you stand for.
What's your happy place?
My family has a ranch in upstate New York. It's an incredibly special piece of property with ponds and rivers and a beautiful meadow. We named it Happy Valley Ranch. That is my happy place.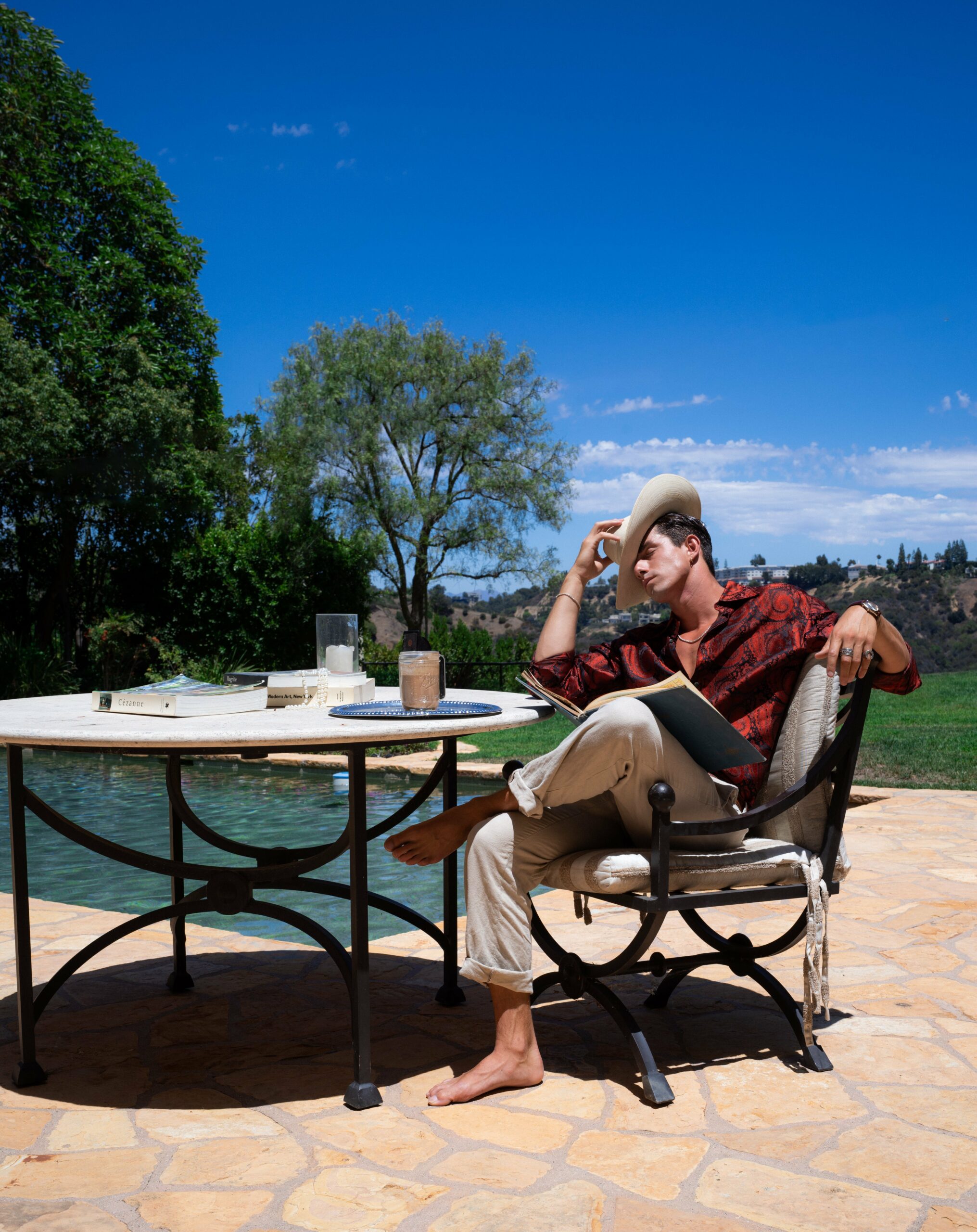 Photos by Aidan Minton.
Last photo by Brendan North.