It takes courage to ask for help, and it takes great strength to give voice to silence, letting every emotion and truth come to the surface. Alma Noce portraits on the screen these difficult and yet human and powerful emotions in "La Ragazza Ha Volato," the new film by Wilma Labate based on a screenplay by the D'Innocenzo brothers.
A dramatic, and unfortunately real and current story, with a character, that of Nadia, which Alma understood immediately, building it according to the script and motivated by the desire to tell something true and "uncomfortable." Between an excursus on the experience on set, and a certain "closeness" with stands and cameras, Alma told us about the beauty of acting and being herself, without consequences and, above all, without judgments.
What's your first cinema memory?
My first cinema memory is about my very first movie. I remember being in the middle of a circle made of huge stones with a druid… I felt like I was living some sort of magic moment.
You're the protagonist of "La ragazza ha volato," (lit. "the girl has flown") directed by Wilma Labate and based on a script by the D'Inocenzo brothers. The movie tells a difficult story, unfortunately very real and current, about the taste that life takes on after for the victims of sexual assaults. What was your first reaction when you read the script? And what was the first question you asked the director about your character?
When I read the script of "La ragazza ha volato" for the first time, I was very touched by how real the story sounded and how it was neither dramatized nor edulcorated. With such a story, you don't need that, you don't need to tell the tragedy because it's already there, constantly present in the events. I also remember that I couldn't understand if Nadia's choice to keep it all in and not share anything with anyone was some sort of demonstration of strength, or of weakness because, sometimes, strength means managing to find to courage to ask for help.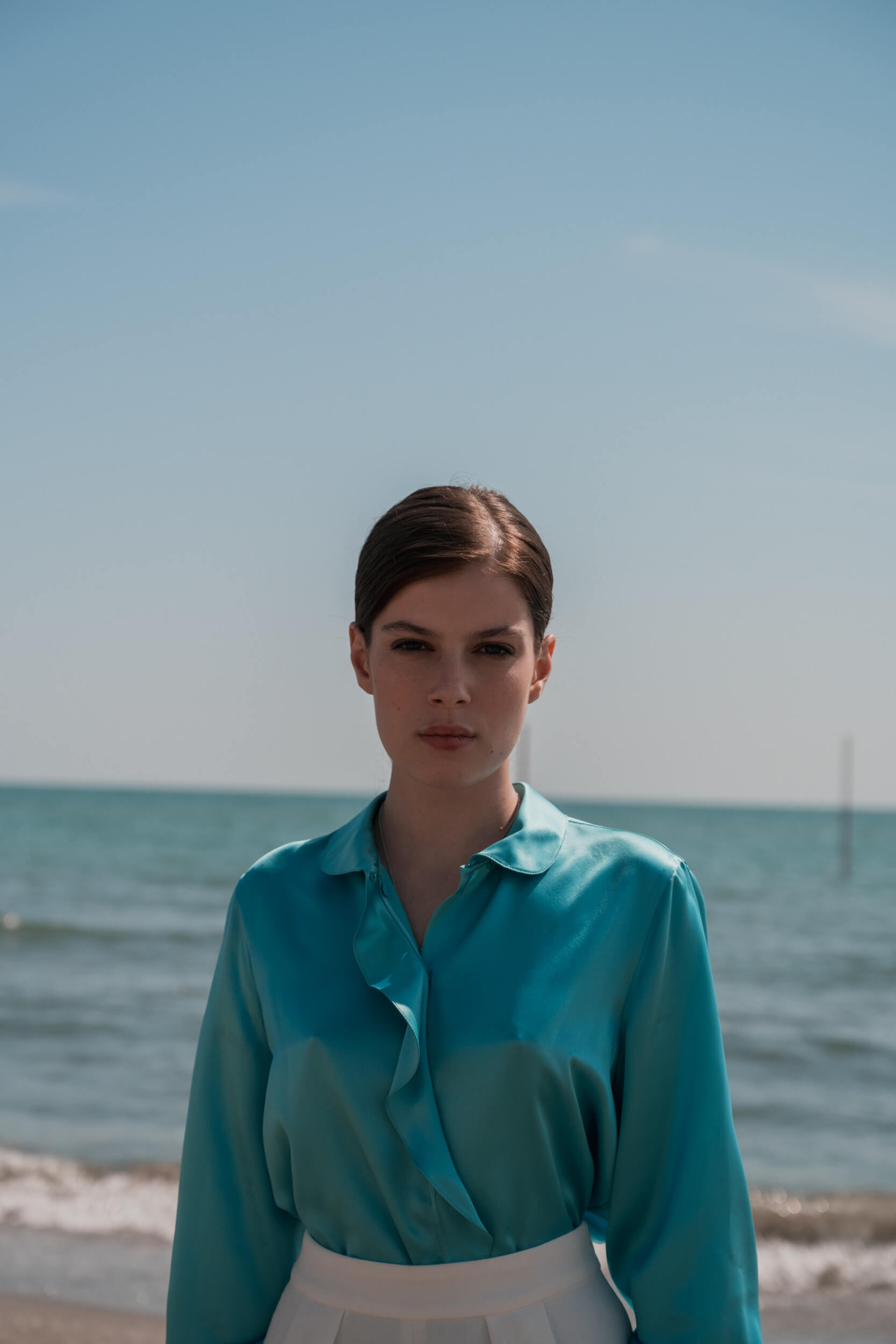 "Sometimes, strength means managing to find to courage to ask for help."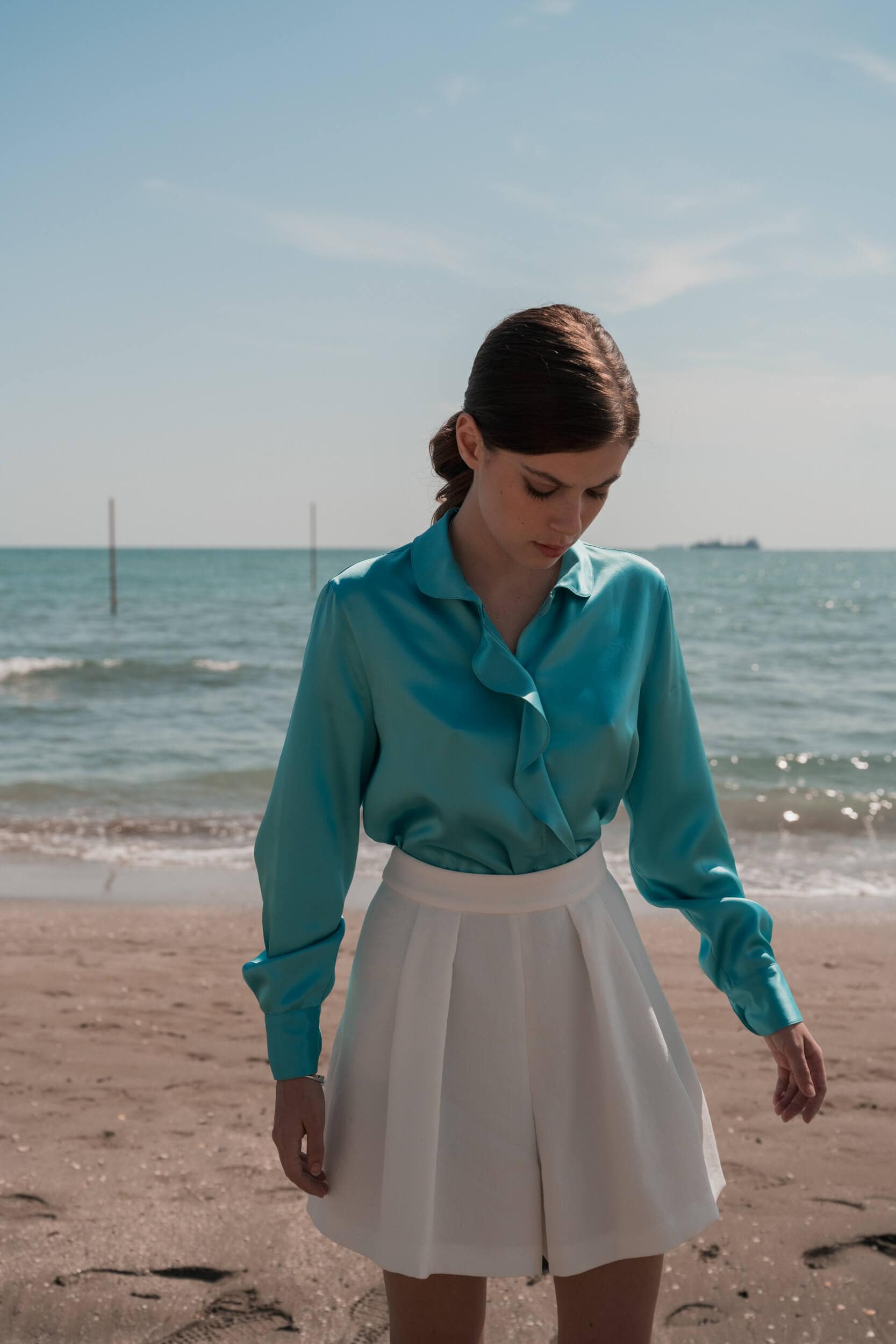 The movie was filmed in Trieste, in an apparently quiet suburban area, contrasting with the brutality of what your character ends up experiencing in those same streets and neighborhoods. What was your experience on set like?
I've loved that set; I've always felt protected and safe there. Moreover, on set, there was always an atmosphere of lightheartedness and affection that, perhaps, was necessary for such a complicated film. I remember I thanked Wilma a thousand times for the crew and the actors she had chosen, the ability to put together a group of people like that it's not something to be given for granted.
Silence is, sadly, one of the protagonists of the movie, alongside yourself: there's the silence of the victim, the silence of the family, the silence of the offender, the silence of the omerta. Do you think this movie could give a voice to silence?
Absolutely, there's no doubt. This movie gives a voice to silence. It tells about it in such a perfect way, and it always leaves there uncovered those long and uncomfortable times that could apparently seem empty, but that actually enclose a whole world that the characters are not capable of facing.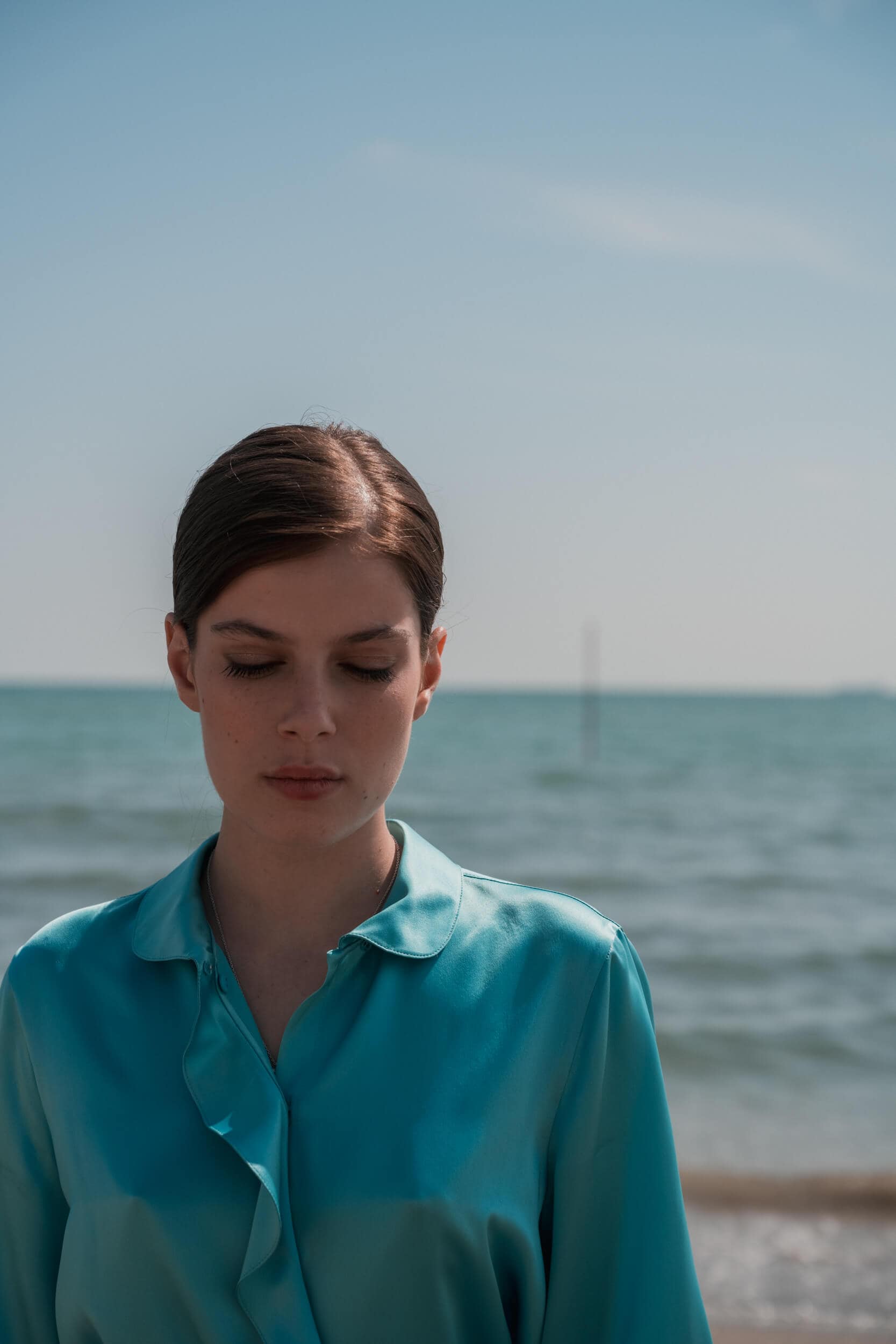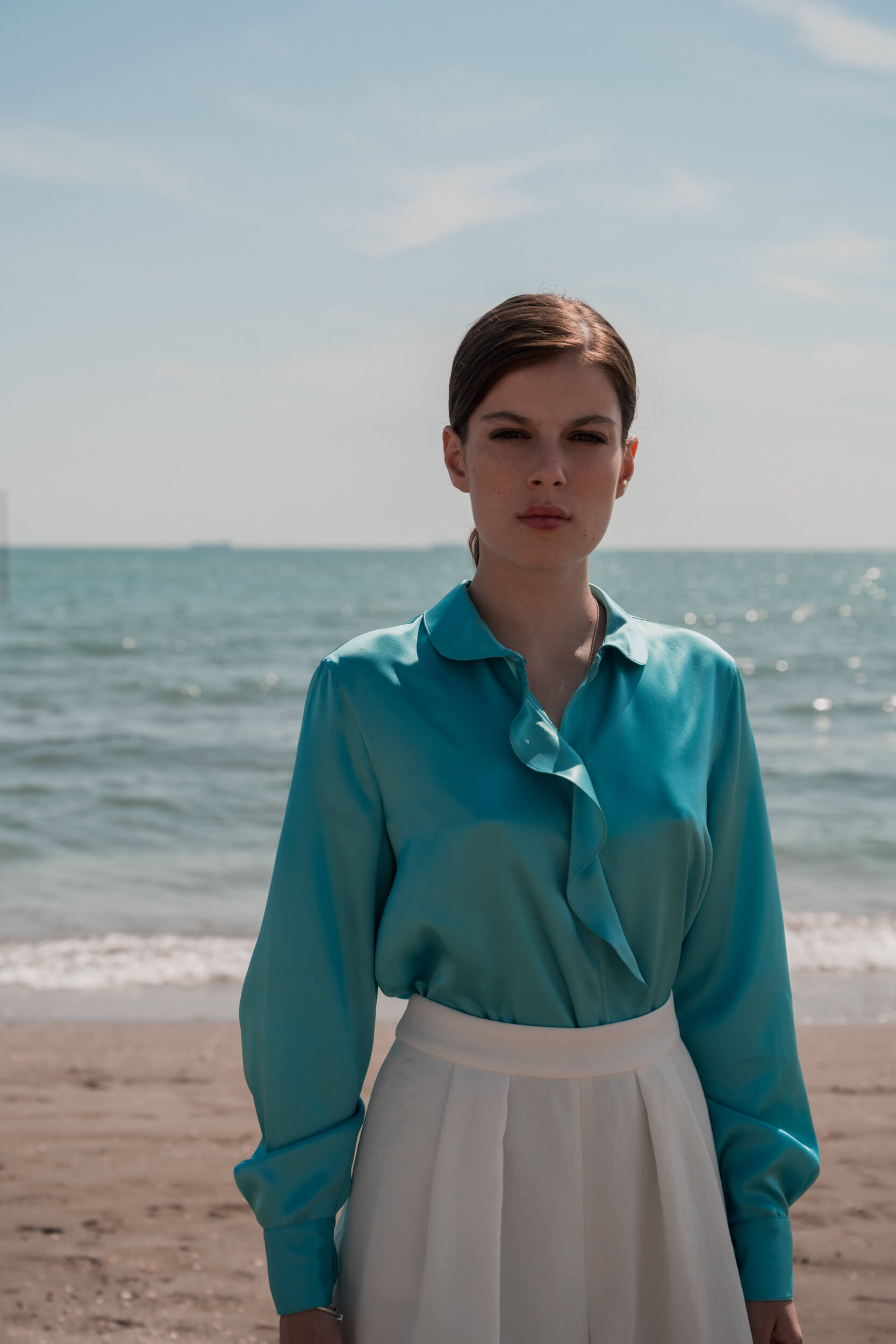 Your character, Nadia, is very complex: she's a lonely, suffering teenager, who finds herself having to make decisions that are bigger than her, without anybody's help. How did you build this character? Were there any challenges you had to face? How did you overcome it?
Playing Nadia was not challenging for me, I had understood her since the beginning. I didn't want to think too much about it and give life to unnecessary things. I wanted every single one of her reactions to be as true as possible and not made-up, not too much thought. All I had to do was listen to who was in the scene with me and react accordingly. A bit like in real life, our reactions and the choices we make are often not premeditated, but they're pure reactions to the circumstances we find ourselves in. My character had already been built by Wilma on the script, which is nothing but the story of her life, I simply did what was written on it.
How would you describe "La ragazza ha volato" in one word?
It's a "True" movie.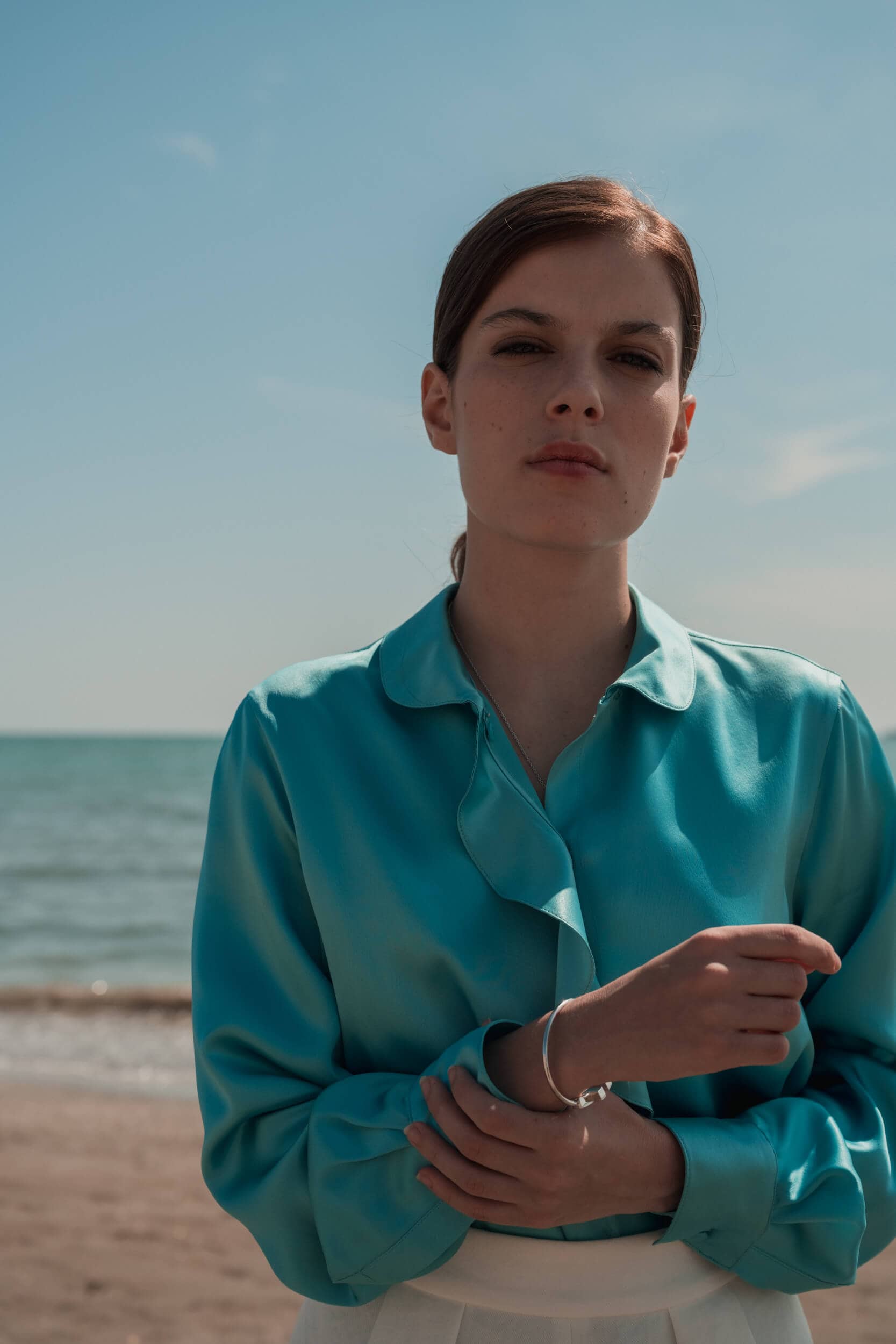 "A bit like in real life, our reactions and the choices we make are often not premeditated, but they're pure reactions to the circumstances we find ourselves in."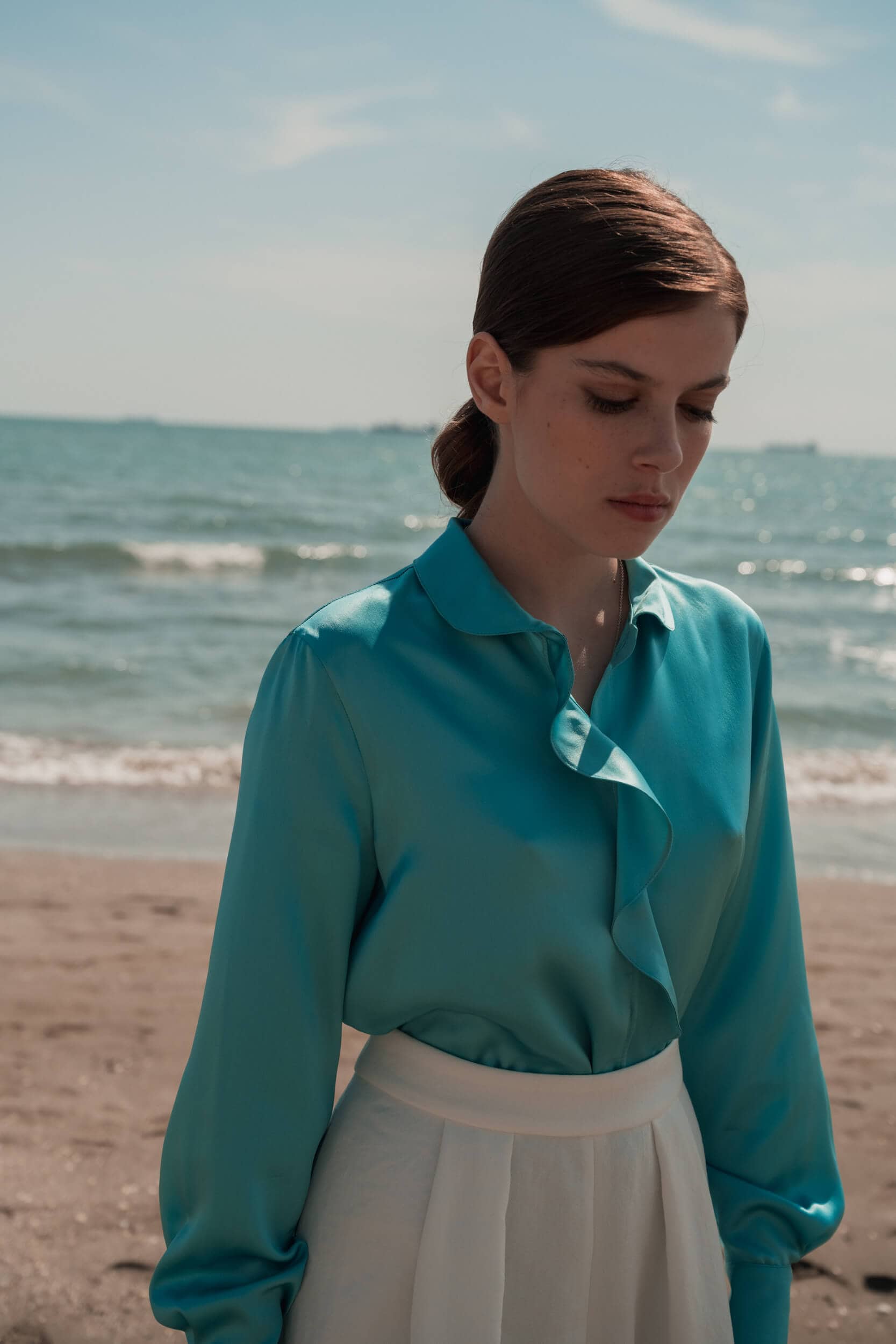 The latest film or TV show that made you discover something new about yourself?
"Ms .45" by Abel Ferrara. The protagonist has no voice and is forced to use some different methods; I have a voice, instead, I just need to use it a little bit more.
Your latest binge-watch?
"Peaky Blinders." The story is wonderfully architectured and the actors are phenomenal.
Your must-have on set?
My must-have on set is a preliminary good night's sleep, which is unfortunately very hard for me to get.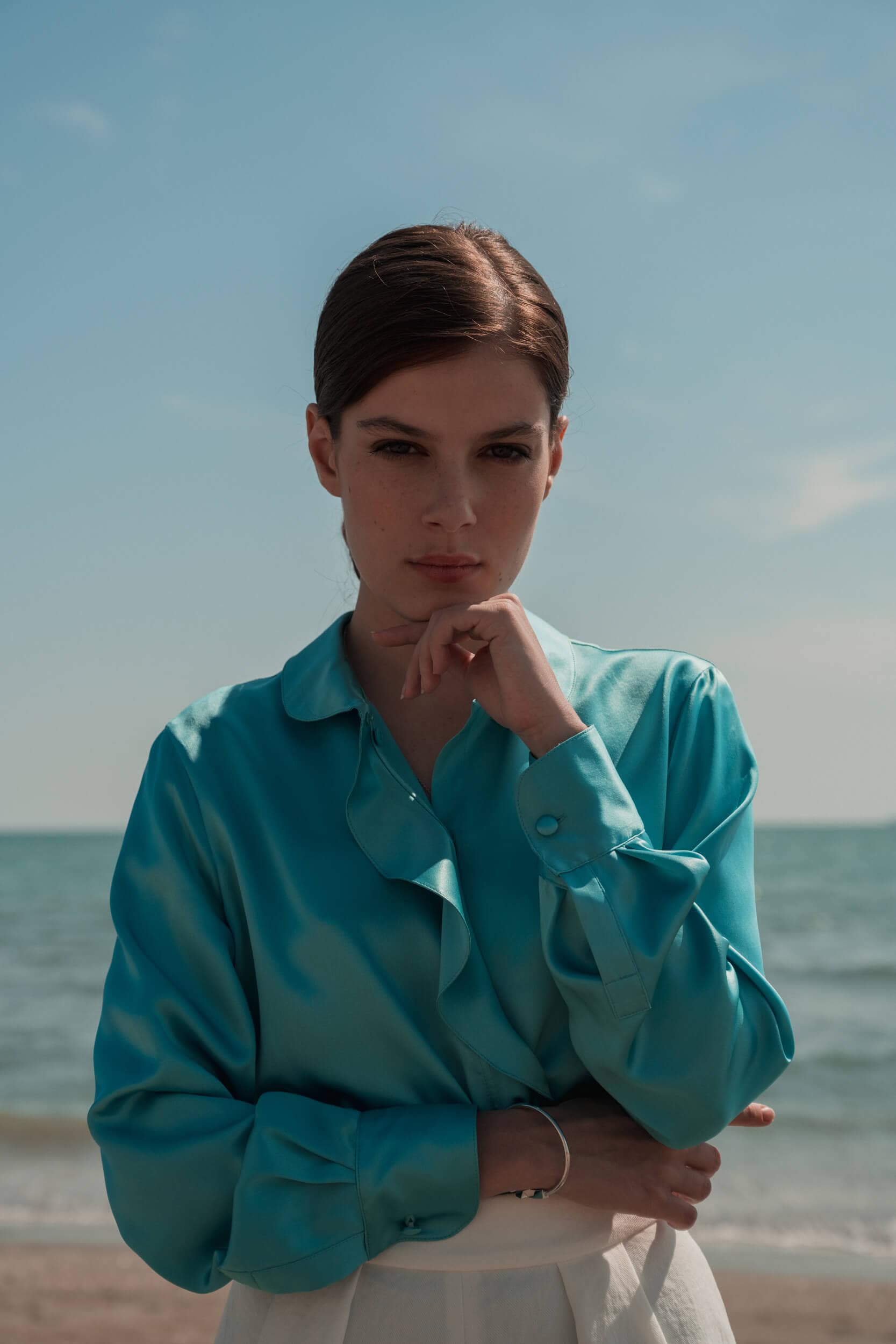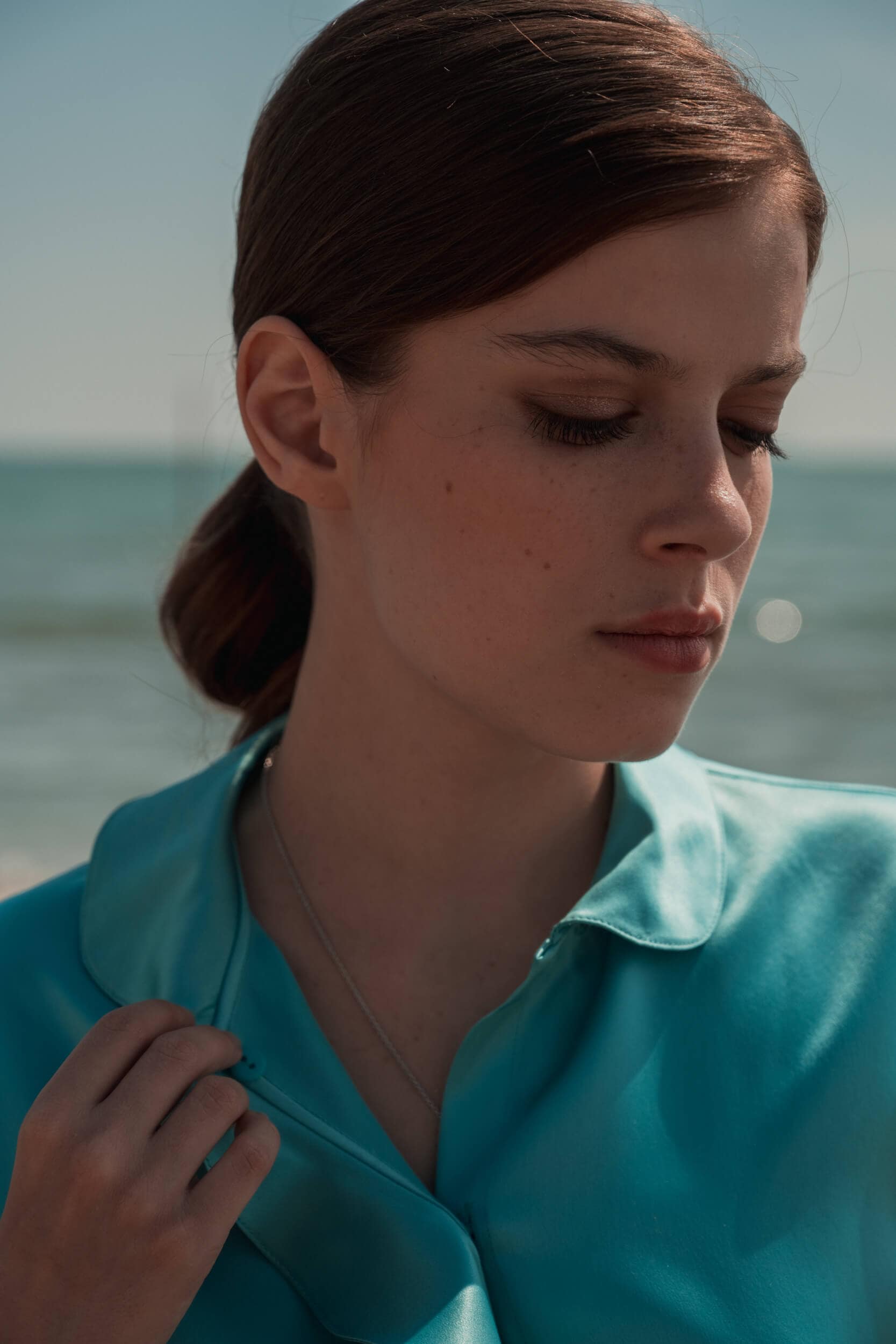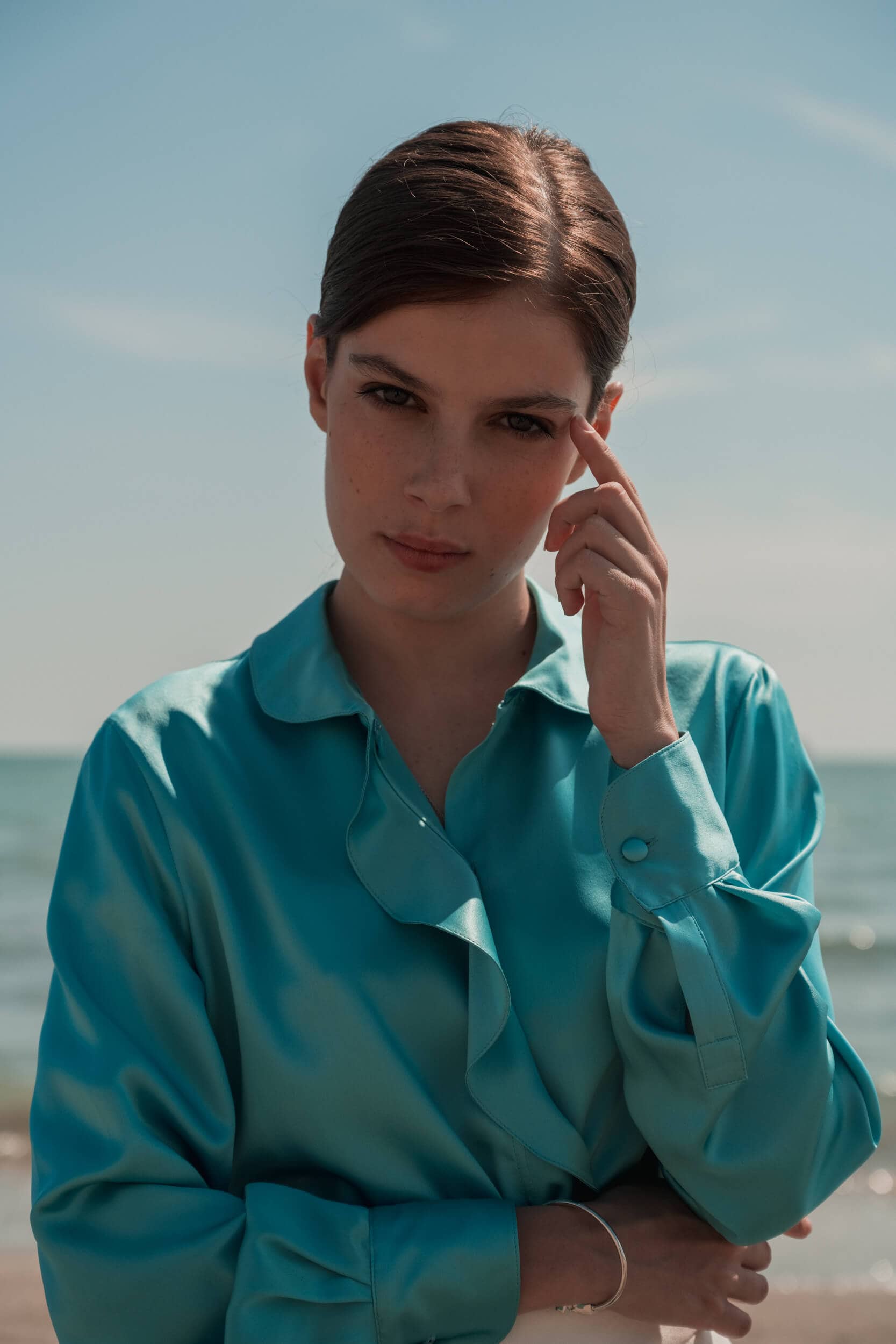 "My must-have on set is a preliminary good night's sleep."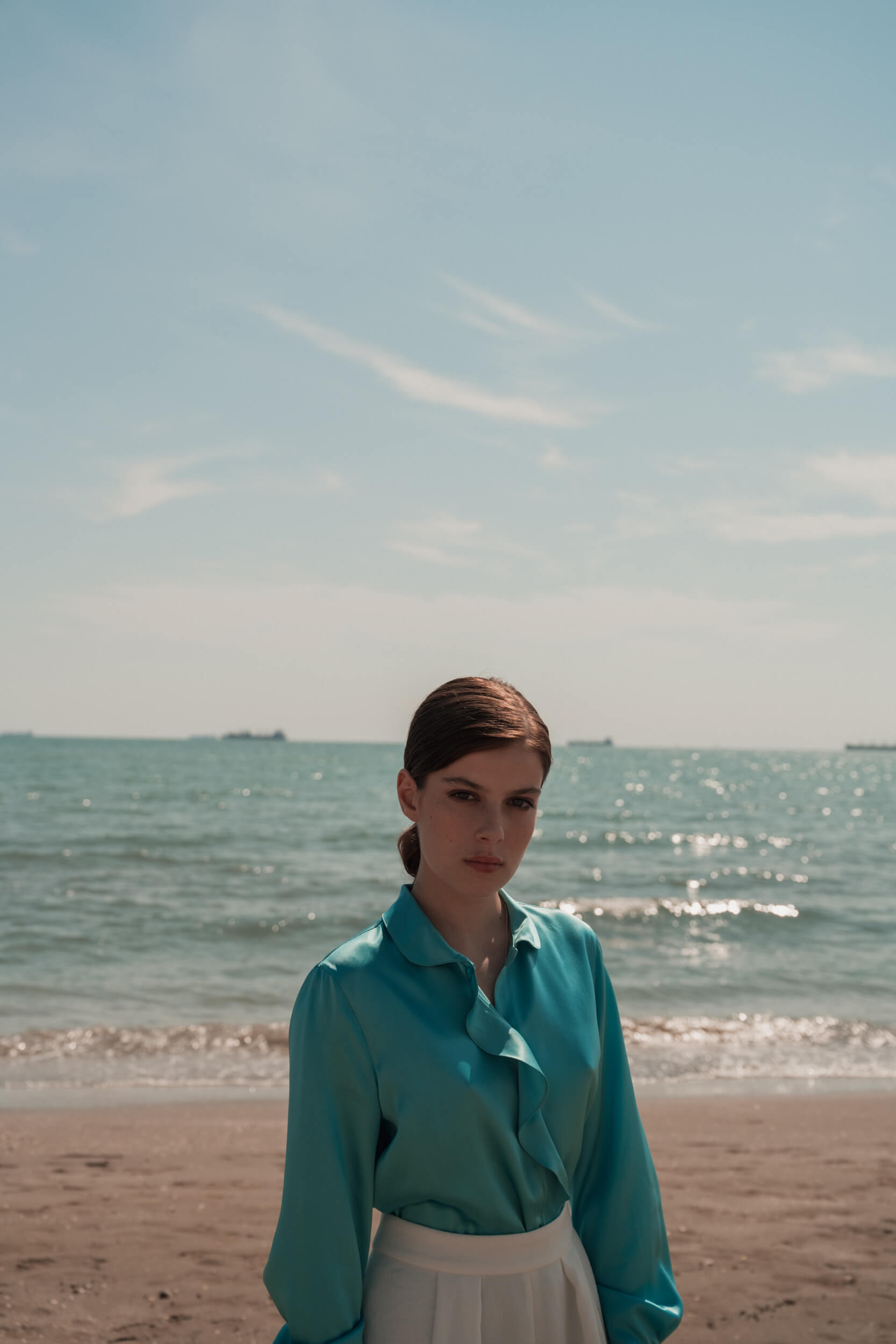 An epic fail on set?
I don't know about that…. But I'm very absent-minded, and I guess I got hit on the face by stands and cameras more than anyone else… It's almost like I ask for it.
What's the bravest thing you've ever done?
I managed to make amends and exit some wrong and sick situations and mechanisms I had been imprisoned in for a few years. Courage takes time and change takes even more time.
What's your happy place?
My happy place is the set, the moment in which I'm filming a scene is when I feel the truest and the sincerest. It's in that moment that I let go of all things that hold me back in my everyday life. It's very hard for me to express my feelings and thoughts in "real" life. The set gives me the possibility to do it with no consequences and judgments.